---
Baja Western Onion
Alan Thompson - Publisher
Debra Webster - Editor
Advertising Information
e-mail For General Feedback
---
Tracy Durland Concert "In Honor Of Mothers" - Saturday, May 3, at 7:30pm Cafelix presents, in anticipation of Mother's Day, an eclectic mix of classic songs in English, Spanish and a touch of French for this last show of the season with our unique, local chanteuse. Mark your calendars for another magical evening. No cover. - Felix Guluarte, salesboy_vagu [- at -] hotmail.com, 612 145 0568, Todos Santos

Open Readers - Are you ready to read your 5 minute original work? Join us Sunday, April 27th, at 4:00 at Michael's, top of Topete. This may be the last of the season, so do NOT miss it. See you there. - Susan Doyle, timsudoyle [- at -] hotmail.com, 145 0821

Found In Pescadero - A gorgeous black medium sized terrier showed up at Baja Beans in Pescadero last Sunday. He had been spotted running about on the 4 lane the day before. He must have a family looking for him as he's very healthy and happy. We are keeping him safe and happy until we can find his humans. Call Mariposa for more information 612-176-3119 or send us an email. pescydogs [- at -] hotmail.com


What's Happening At The Distillery - Great party Saturday!! Thanks for coming and just having fun with us. There was a lot of input shared about how to improve our business and on our new so as to better serve our regulars and tourists too. We really appreciate your participation in making The Distillery continue and improve. By the way our new cocktail contest was won by Jim and Casey (married, may have paid someone off) and the winning drink was The Moonjito.

The Distillery Theater Presents: Fri. April 18th, Joe (8.2 IMDb). Tues. April 22, The Physician (7.3). Fri. April 25, The Railway Man. Please make reservations. Showtime 7:45. Come early for best seating. Our films are free with Dinner and Drinks. Free popcorn and James's shorts.

Restaurant/bar open 5 days 11am.- 9 pm. and Sunday 10-3 (later if we have an event or too much fun). Closed Mondays. Handcrafted Moonshine, Vodka, and Tequila available for free tasting and purchase all day, everyday. Baja Brewing Draft on tap. - James, merlo4u [- at -] earthlink.net, thedistillery.mx/, 612-145-0098, Todos Santos


Hierbabuena - Restaurante Y Hortaliza - Serving lunch and dinner 12 noon-9pm. Organic veggie sales. Closed Tuesday/Wednesday. On the Pemex/Oxxo road towards the beach in Pescadero. ranchohierbabuena [- at -] gmail.com, http://www.hierbabuenarestaurante.com, 612.149.25.68, Pescadero

Lola's Yogurt Bar In Todos Santos BCS - Hello The Western Onion community, it is my pleasure to let you know that Lola's Yogurt Bar is now open in Todos Santos, located at Plaza Antigua, Calle Juarez and Topete. We are a Frozen Yogurt Business with a big selection of toppings (fruits, cereal, candies). Our business hours are Tuesday to Sunday 10am to 6pm. Hope you come and try the Lola's experience. Sincerely - Julio Graff, juliograff05 [- at -] gmail.com, 612 157 9844, Calle Juarez y Topete Plaza Antigua, Todos Santos

2002 Ford F250 Truck - Super duty, extended cab, 2wd, only 91K miles, very clean. South Dakota plates. Asking $6900usd. Can be seen on craigslist http://bajasur.es.craigslist.com.mx/cto/4380005518.html. dlpenguin57 [- at -] yahoo.com, Pescadero



Heading North Soon? - Let us have your Spring Cleaning "cast offs." The Palapa Society can use it all; clothes, shoes, furniture, kitchen, garden, automotive, tools, art, DVDs, electronics (must work), etc. We will pick up and store them until the Holiday Tianguis the Saturday after Thanksgiving. Also, if you have family & friends coming down, ask them to PACK FOR A CAUSE; fill a backpack with used or new items and donate, backpack and all. That would be great! This sale benefits our Becca Scholarship Program, http://palapasociety.org/. Call Susan Doyle 145-0821 or Janna Kinkade, jannakin [- at -] hotmail.com, 142-1671, Todos Santos



Anyone Have A Magsafe 60w Charger?? - My Charger has burned out! I need a Magsafe 60W "L" charger for my Macbook 2011 Anyone have one that they would like to sell, trade or even gift? - Happy Moreno, happymoreno1 [- at -] yahoo.com, 612 145 0472

Housesitting Situation Wanted - Recently retired SoCal couple. Frequent visitor and soon relocating to Mexico (Baja Sur preferred). We don't have any pets. Stable with excellent references. Steve and Deb. - Steve Schear, chimichangga1965 [- at -] gmail.com, +1 702 349 3841, United States

Restaurant - Bar Chill N Grill - Food, Drinks, Sports, Music and More! Open Tuesday thru Sunday. Closed Mondays! Happy Hour 4-6pm. (2 for 1 on well drinks and beers). Rockin Taco Tuesdays (open mic from 6-10pm) Come in and jam! Bingo Fridays from 6-9pm. Breakfast Tuesdays, Fridays and Sundays From 10am-1pm. - Cary Corado, cary_co [- at -] hotmail.com, 612 151 1441, Todos Santos

Come Visit The Great Mexico City - Come to Mexico City, one of the most exciting cities in the world. We offer lodging in suites inside a large home. We offer packages that include breakfast, transport to downtown plus custom-design cultural tours. We are 10 minutes away (2.5 miles) from the trendy Polanco neighborhood, where amazing museums and galleries are located as well as the best restaurants or the largest park in the country. Suites include cable TV, private bathroom, access to a kitchen. For reservations or more info please email - cityrocks [- at -] outlook.com



Flying Dogs - I am looking for information and people's experiences when flying their dogs out of Baja in particularly to Toronoto. I would appreciate any helpful information. Gracias - , bajabeck [- at -] gmail.com


NEW, Complete Dish Network HD Satellite TV System For Just $399 US - That's right, for the first time ever, we're offering a complete, High-definition Dish Network Satellite TV System for just $399 US, with local installation available. Add Digital Video Recording feature for just $150 more (monthly HD, DVR, and multiple receiver fees apply). Price includes: dish, receiver, mount, Us and Mexican shipping and importation, and account setup! With a small 50cm dish (20") and high-definition receiver, you'll receive US networks (ABC, CBS, NBC, Fox, PBS) in High-definition, plus up to 80 channels in English, 30 channels in Spanish - anywhere in Baja.

HD sports, news, entertainment and movie channels include: A&E, AMC, Animal Planet, BBC America, Bravo, CMT, CNBC, CNN, Discovery, Disney, DiY, Encore Movies, ESPN, Fox Sports, Fox News, HBO, Golf Channel, Hallmark, HGTV, History, IFC, MLB, MSNBC, National Geographic, NFL Network, Science Channel, TBS, TLC, TNT, USA, Weather Channel, and many more. Subscription packages start at just $54.99/mo. with no contract required, and Local Networks in HD Included at No Extra Charge from your choice of eight Midwest cities. Place your account on vacation hold and reactivate when you return, or take it with you. This system is portable; set it up anywhere in Baja.

For a complete list of available channels and subscription packages, visit: eldoradosatellite/BajaTV/. For more details, please send Email: eldoradosatellite [- at -] gmail.com. El Dorado Satellite (formerly Baja Satellite), eldoradosatellite.com/BajaTV/.


Poker Table For Sale - Brand new poker table-paid 700.00 will sell for 550.00 USD. Call 612-133-5483.

Water Ways...the Best Ways To Purify Water In Baja - Custom designed systems delivering purified drinking water for whole house, or point of use. NASA-derived technology to satisfy the most difficult water requirements ...it really is rocket science! Systems designed according to your needs whether purifying municipal, Ejido, well or trucked water. Highly effective mineral scale control also available. No electricity, no chemicals and no wasted water with any system. Professional inspection and service of existing systems and testing of your water by an independent and certified water lab. Many satisfied clients. I am a full-time Todos Santos resident dedicated to providing exemplary products and service at the lowest price. - Barbara Manfrediz, PureWaterBaja [- at -] gmail.com, 612-142-2290


Gastrovino 2014 - The 3rd Annual GastroVino, Baja Food and Wine Festival, 23-25 May. A weekend devoted to celebrating the Wine and Gastronomy of our Baja Peninsula right here in Todos Santos!

Featuring Mexico's Best Winemakers, Todos Santos' Best Restaurants, Lots of Live Music and Entertainment, Silent Auction 100% for Local Charities, 8 course Wine and Food Pairing Dinner [- at -] Hotel California, Bubbly Beach Brunch [- at -] El Faro Guaycura y mas...

Tickets available soon. Salud!!! - Gastrovino Festival, festival [- at -] gastrovino.mx, gastrovino.mx, 612 1520181, 612 1761910, Baja California Sur


Wonderful Casita To Rent - Lovely, convenient and well appointed Casita on La Poza hill facing back towards town for rent from June. High, gorgeous palapa roof done by one of Todos' very best palaperos, hard phone line, full kitchen and full bath with sweet patios and separate, smaller screened palapa which can be used for massage therapy etc. Great for an painter, artist or writer with a separate enclosed sleeping area and live/work space. Ideally would like to rent it from June to January but shorter term considered also. $625 per month, not including phone and electricity, gas. Contact me at peter_holden [- at -] hotmail.com. peter_holden [- at -] hotmail.com, Todos Santos


Catching A Ride To San Diego! - Looking to catch a ride to/or as close to Encinitas, San Diego,CA. Looking to leave from todos santos or neighboring town, between the 12th-14th of May. Hoping to be in San Diego by the 15thish of May. Happy to contribute gas money or food. Contact Jessica 6121699291 or email kiwi-proud [- at -] hotmail.com. Namaste. - Jessica, kiwi-proud [- at -] hotmail.com, 612 169 9291


Plastic Surgeon In La Paz - Offers 30 Years of Experience. Certified until 2015, member of ISAPS (International Society Of Aesthetic Plastic Surgery), member of AMCPER (Mexican Society Of Plastic Surgery), and many others. I do any cosmetic surgery, botox, fillers, radiofrecuency (procedure in which you get skin tightening, and treatment of cellulite), intense pulse light (treatment in which you improve the quality of your skin, and disappear sun damage), permanent hair removal.


Special offer until May: Botox for $4,000 pesos.


My address is Ignacio Ramirez at the corner with Reforma street. Visit drmanliospeziale.com where you can see surgery results of pre and postoperative cases. Do not take risks: If you are going to do something cosmetic, do it with a Certified Plastic Surgeon.

- Manlio Speziale, manliospeziale [- at -] gmail.com, drmanliospeziale.com, 612 1295252 Office, Cell 612 141 6298, La Paz


San Pedrito Vecinos - Playa San Pedrito Vecinos are people that live full or part time in the San Pedrito beach area, and as such have some common interests. One main common interest is security and defense of yourself and your possessions. Break ins and thefts are rampant here near the beach, especially in the summer. I would invite you to post any break-ins or thefts that you are aware of, what was the time frame and what was taken. Potentially others may see your goods or may learn from you what to look out for. dtutko1 [- at -] gmail.com


Wanted: Good Used Patio Furniture And Bar B Que - Moving to Pescadaro. Want good condition used patio furnishings and a stainless steel Bar B Que. Please submit photo and price if you have anything in really good condition that you are not using. suzannedesigner [- at -] gmail.com - Suzanne, suzannedesigner [- at -] gmail.com, Pescadero


House For Rent - House in San Vicente (south end of Todos Santos), in walking distance to downtown.

1 bedroom with air conditioning, separate bathroom, large open concept main house on large lot. WiFi optional. $500.00 plus utilities.

Prefer serious, long-term renter(s). bajakitties [- at -] yahoo.com


Landscapping & Home Repairs - If you are in need of work done on your home or commercial property we can provide you with a fair work estimate of most every kind of job, maintenance, plumbing, construction and landscape. arechiga66 [- at -] yahoo.com, 612-161-4728, Todos Santos

Housesit Possibility Los Jardinero - I am looking for responsible house sitters for my ocean view home in Los Jardineros from May 15th to May 27th. - Leslie Lambert, lsambert [- at -] gmail.com, 5037070074, United States


House For Sale In La Bocana - $200K, One of a kind, beautiful 7 room, 5.5 bath for sale in La Bocana, BCS. Master suite with jacuzzi, ocean views throughout. Currently a bed-and-breakfast (B&B). Call Les at 615 107-2400 cell or contact via email. bajabocana [- at -] gmail.com, http://www.labocanahotel.com


Furniture! Casa Decor La Paz & Cabo - Patio Furniture * Wicker & Rattan * Marble * Rustic Hand Painted Furniture * Copper Furniture * Lighting * Kitchen Cabinets * Doors * Floor & Wall Covering * Art * Accessories * Metal Furniture * Fountains and Urns * Mexican Furniture * Imports from Around the World * Large Selection of Furniture, Rugs & Accessories. Interior Design Service! Custom Furniture! We have it all! 2 locations (Cabo and La Paz) Summer Sale: 25% to 40% Off Selected items!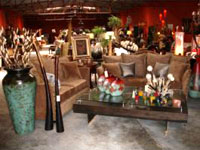 Now Wholesale to the Public: ** Low Price Guarantee. Venta de Mayoreo al Publico ** Garantizamos los precios mas baratos
Cabo San Lucas: km 3.5 on four lane next to Artisanos & Natural Granit. Tel:172 6675; Vonage: 888-557-6533; Mexican Cell: 624-176 8146. Mary Aguirre E-mail: mary.aguirre [- at -] casadecorcabo.com
La Paz: 12,000 sq. Warehouse 560 Marques De Leon
Visit our website at AntiqueRowMarket.com or e-mail: richards77 [- at -] pcisys.net
3 to 12 month Credit - no interest with Banamex card Telephone: 612-129-3364 or Cell: 612-141-7615; USA Telephone: 303-777-5157 - Luis Hernandez


House Sitter, Pet Lover - Retired banker living in San Diego is available for all your house sitting needs. Been doing this for 10 years. Todo Santos, Elias Calles, Punta pescadero Buena Vista and Buca del Alamo. I come to you. Will be in town in May. My fee is free! Ted Lemananowic [- at -] sbcglobal.net. 760727-5063. tlemanowic [- at -] sbcglobal.net

Remaining 2013-2014 Phone Books - In the past 16 months there has been little interest or sales of the Phone Book. Although I paid 220 pesos to print each one, they are now at the Clinic Salud for sale at $70 pesos. I'm doing this to aid in the "petty-cash" needs of our Doctors. If you go to the Clinic to buy a book, please make sure you give your money directly to the available Doctor on duty. At $70 pesos they'll go quickly. My gratitude to Tecolote & Pura Vida. After 9 years (4 editions) I'm officially retired from this project. O'happy day! - Jan


For Sale: Reboundair Standard Mini Trampoline - Reboundair mini trampoline. Great condition! Selling for $150. Read more details about it online at: http://www.amazon.com/ReboundAir-Standard-Rebounder-Trampoline-Rebound/dp/B002NINRTS/ref=sr_1_1?s=sporting-goods&ie=UTF8&qid=1397939010&sr=1-1&keywords=reboundair - Michelle, michellehar30 [- at -] hotmail.com

Misc. Items For Sale - Misc items for sale, contact me for price list:
• Uncle Bob GF All Purpose Flour; 2 Bionature - Organic Balsamic Vinegar • 2 Eden Mirin – Rice Cooking Wine; 2 Eden Umeboshi Pickled Ume Plum • 4 Eden Organic Kukicha Twig Tea; Annie Chuns GF Brown Rice Pad Thai Noodles • Mountain Rose Caraway Seeds • Tinkyada Brown Rice Lasagne Noodles • Dynasty Dried Black Shitake Mushrooms; 2 Eden Ume Plum Vinegar • 2 Eden Umeboshi Paste • Sea Seasonings Organic Dulse Garlic • Alba Moisturizing Shave Cream – Aloe Mint • 3 Host Defense Comprehensive Immunity Support • 2 TerrainZyme HCL Prozyme (Hydrochloric Acid, Vitamin and Dietary Supplement
- Michelle, michellehar30 [- at -] hotmail.com

Rumi Garden Closing In May - We're entering our annual off-season hibernation period starting this May, and we will return fresh and energized, in November 2014, ready to serve you more of our delicious entrees and mouth-watering deserts.! See you in the fall! Thank you. - Rumi Garden, yanggum [- at -] rumigarden.com, http://www.rumigarden.com, Todos Santos

Dog/House Sitters Needed - Hello, we are in need of some Dog/House sitters to watch our house/take care of our dogs from July 11 - 30. We have a small bull terrier and a large mutt, both are very friendly. Ideally we would like you to stay at our house, but it could also work if you could just come over every day and feed them/play with them for a couple hours. Please contact us via email to discuss pay, thank you. - Jared Johnson, JaredClass [- at -] gmail.com, 831 247 2060, La Paz


Exotic Palms - No Paradise Without Palms - Visit a working palm plantation. Come by for a walk around a beautiful, organized palm plantation in Todos Santos. We have species big and small. Drive away with smaller potted palms in your car or truck, or make arrangements to supply your development project with hundreds or thousands of mature palms. There is lots of good information on our website: palms.mx.

We have a crane truck to move massive specimens. If you have a development or larger project, we can work with your Architect or Landscape Architect - We have plenty of references.


To find us, go to our website, where there's lots of good information, and click on the 'Contact & Finding Us' button - if you print out these clear instructions, you'll have no problems locating us. Our Plantation Manager, Nepo, lives on site. You can make arrangements with him to drop by for a visit. Nepo speaks Spanish only, but he can show you around, and he knows all the prices.

For larger sales, please contact Dean McQuillen - email included below. See you soon! - Dean Mcquillen, todossantos1 [- at -] hotmail.com, palms.mx, 612.152.6785 (Nepo), Todos Santos
Free Sunset Yoga Foundations & Greek Celebration - Come enjoy music, community & wellness in Todos Santos Monday, April 28, 2014 from 5 - Sunset. Tres Santos Platform above Punta Lobos. Please park at the cannery and walk up. Mezze (snacks) & drinks will be provided.

Dominique Sawyer & Nina Ornstein of Paraiso Adventures will be discussing their retreat to Greece this September - please bring questions, friends, smiles and yoga mats. See you there! info [- at -] paraisoadventures.com - Nina Ornstein, info [- at -] paraisoadventures.com, http://paraisoadventures.com, 612 169 9237, Todos Santos

For Rent In Pescadero - Quaint cottage on a lovely ranch in Pescadero: 1 Bedroom, furnished, utilities not included. Please call Mariposa at 612-176-3119 or email. Pescydogs [- at -] hotmail.com

Driven San Diego U Share Gax An Driven Or I'll Take Cargo - Just what it says. 612 142 8496 - John Molea, jmolea [- at -] sbcglobal.net, 7609677608, Todos Santos


Loreto and Mulege Satellite TV and Internet Services - Offering quality installation and repair services for Shaw Direct Satellite TV, HughesNet and commercial V-Sat Internet systems, wired and wireless home networks, VoIP telephony, home theater and structured cabling.

I'm based in Loreto, but willing to travel to remote locations. Fully bilingual, with references available upon request. Contact Jose Antonio Davila. Mx cell: 613 111 9779. US # 619 534 6401, Email: josedavilav [- at -] gmail.com, Loreto


Having Trouble Placing A Free Ad in The Baja Western Onion? - If you have had trouble Submitting an Ad or Article to the Baja Western Onion, please note you need to enable JavaScript and enable Cookies in your browser. Also, if you notice on the Confirmation Page you need to make a correction to your ad, you will need to load a new security code Each Time you back up and resubmit your ad.

Simply fill out the form here: bajawesternonion.com/submitad.asp

Please Note: Free ads for the same individual, event, subject, item, group or business can be submitted once every 14 days. DO NOT TYPE IN CAPITAL LETTERS. Avoid excessive punctuation like "!!!!" or "......." or "???." Check your spelling. Make sure you include dates, time and location for your events, and be sure to include your contact info. -
Need Service For Your Dish TV, Shaw Direct, Or Hughesnet Internet System? - If you need service, I can help you. Whether you need new parts, a new dish or cables, or just a repointing to get you back online or restore your TV service, call me at 612 104 2000 or send an Email to todossantostech [- at -] gmail.com or showmethetruth [- at -] hotmail.es.

I am local, and I provide service for new installations and repairs for the entire Los Cabos region at reasonable rates. - Ernesto Pardo, Todos Santos Technologies, todossantostech [- at -] gmail.com, showmethetruth [- at -] hotmail.es, 612 104 2000, Todos Santos

Publishing Schedule and Submission Deadlines - The Baja Western Onion is mailed every Tuesday and Friday. Please note our submission deadlines:
For inclusion in the Tuesday Edition, all articles must be submitted by 5PM PST Monday evening
For inclusion in the Friday Edition, all articles must be submitted by 5PM PST Thursday evening
We usually publish and send out each issue in the AM, but the time of delivery is based entirely upon our workload :) -
Local Services Directory Return to Top

Construction Innovations

New Energy Saving Block - R-30, acoustically efficient, fire, pest, hurricane proof. Low introductory pricing. See work in progress. - Jeff Welch, efblockpacific [- at -] gmail.com, 612-178 -0109; cell 612-117-3353


Computer Repairs

Josue Castillo Parts, service, cleaning, anti-virus, home and office wired and wireless networking. - 612 143 1508, jocama85 [- at -] hotmail.com, Pescadero

Personal Development

Art for Life - Creative Coaching, Arts Workshops. Zoe Edmonds will help unleash your creativity and give the support you need to realize your creative projects. Email: zoe [- at -] artforlifebaja.com; Phone: 612-105-0056; Web: artforlifebaja.com.

Property Rental

Federal Zone To Rent - Cerritos Beach - Help us build a community of services and vendors. Tell us how much area you need pho.to/4bHDU. - Los Cerritos Corp, fedzone [- at -] live.com, Pescadero

Satellite TV/Water Systems

Todos Santos Technologies - Water System Installation, Tinaco cleaning, Satellite TV system installs and repairs. - Humberto Pardo, 612-104-2000, showmethetruth [- at -] hotmail.es, Todos Santos.

Solar Energy

Solar Energy Products - Controllers, inverters, pumps, refrigerators, panels from $1.40 US/watt. Facturas available. Como El Sol, S.de RL de CV, 612-149-3825, Pescadero heideladam02 [- at -] gmail.com

Solar Hot Water Systems

Solstice Solar of Baja - Solar hot-water systems for pool and home reduce energy costs and fossil-fuel dependency. - Skip Ackerman, info [- at -] solsticesolarofbaja.com, solsticesolarofbaja.com, 970-963-0846, 624-142-8002

Towing And Transport Services

Baja Wheeling S.A. de C.V. - Legal, professional transport serving Canada, US and Mexico. For quotes, call 011-52-1-612-152-6065, email us at bajawheeling [- at -] gmail.com, or visit our website bajawheeling.com.

Your Service Ad Here!

Advertise For Just $5 US Per Week! - Put your Service ad of up to 25 words in front of 3,900 NOW 4,000 Baja Western Onion Readers. More Info > -
---
Submit your News and Events, Questions and Answers articles here: http://www.bajawesternonion.com/submitad.asp

---
Featured Events This Week
Wednesday, April 23
Transformational Healing Circle - From 7PM-9PM. The circle will be headed by Diana Pandell a practitioner who has 20 years experience in energy healing, studied in India and was a guide to John of God in Brazil. By donation. Space is limited. Contact Diana for directions and to hold a space. - Diana Pandell, dianapandell [- at -] sbcglobal.net, 612 133 3468
Friday, April 25
Desnudos En Su Tinta - From 4-7 pm, Gallery Alas y Olas , Todos Santos. Artists from La Paz will be holding their reception in Alas Olas Gallery. - Daphna Jindrich alasyolasgallery [- at -] hotmail.com, 612 145 0789, https://scontent-a-dfw.xx.fbcdn.net/hphotos-frc3/t1.0-9/10268627_421815211289441_3168985881050075151_n.jpg
Sunday, April 27
Open Readers - Are you ready to read your 5 minute original work? At 4:00 at Michael's, top of Topete. This may be the last of the season. - Susan Doyle, timsudoyle [- at -] hotmail.com, 145 0821


Monday, April 28
Free Sunset Yoga Foundations & Greek Celebration - From 5 - Sunset. Tres Santos Platform above Punta Lobos. Please park at the cannery and walk up. Mezze (snacks) & drinks will be provided. Bring yoga mats. info [- at -] paraisoadventures.com - Nina Ornstein, info [- at -] paraisoadventures.com, http://paraisoadventures.com, 612 169 9237, Todos Santos


Wednesday, April 30
Transformational Healing Circle - From 7PM-9PM. The circle will be headed by Diana Pandell a practitioner who has 20 years experience in energy healing, studied in India and was a guide to John of God in Brazil. By donation. Space is limited. Contact Diana for directions and to hold a space. - Diana Pandell, dianapandell [- at -] sbcglobal.net, 612 133 3468


Saturday, May 3
Tracy Durland Concert "In Honor Of Mothers" - At 7:30pm Cafelix presents an eclectic mix of classic songs in English, Spanish and a touch of French for this last show of the season with our unique, local chanteuse. No cover. - Felix Guluarte, salesboy_vagu [- at -] hotmail.com, 612 145 0568, Todos Santos


---
Submit your Events Here: bajawesternonion.com/submit-event.asp
---
Rides or Caravans Available/Wanted Return to Top
---
Need A Ride South From O.C. California To Baja - Hello, I'm looking for a ride from California to BCS as soon as possible. I have some baggage, but not much. I do have a California driver's liscence so I can help driving if u wish. I can help with gas $ as well. Please call soon if youd like to arrange time and dates. Thank u for your response. 714 287 0740, United States

Driving North - Driving up Baja April 24th or 25th. Have room for a passenger or two. Share expenses. Crossing at Tecate probably and then heading to Phoenix and on to SW Colorado. - Jamie Stephens, cliffnjamies [- at -] hotmail.com, 612-134-0482, Todos Santos

Need A Car Driven North? - Anyone need a car driven north to the west coast of the USA in late April or early May? We are a couple in our late 20's. We have fallen in love with the beauty of Baja and therefore are interested in driving instead of flying. We are both great drivers and very responsible. - Sashi Douglas, sashidouglas [- at -] gmail.com, 624 129 3201

Driving South From St George, Vegas, San Diego Middle Of May - Driving south from San Diego middle of May, room for one person; with pick-up, can bring items SUP, Kayak and so on. If dutiable I pay duty. - Dean devolpi, dean [- at -] la-ventana.com, 612-114-0202, United States

Heading To Tucson Via The Baja Ferry Mid May 2014 - Looking to caravan via the Baja Ferries to Tucson. Would like to leave around May 13th or 14th. Speak fluent Spanish if you need some help with translations. Thanks - Sylvia, treaturfeet [- at -] yahoo.com, 624-141-0332

Driving North May 19th - I am driving to LA May 19th with my dog will take 3 nights on road, not in a rush. Looking to caravan preferably with another woman. crossing at Tecate Have done this trip many times. Speak Spanish and know the roads. - Roberta Booth, bajadome [- at -] hotmail.com


---
Submit your Rides or Caravans Needed/Available articles here: http://www.bajawesternonion.com/submitad.asp


---
Pet Corner (Lost and Found pet articles will run for two weeks) Return to Top
---
I'm All Yours!-->> - This dog was dumped at Punta Lobos weighing almost nothing and covered with mange. Martha Kinkaid took the dog to the vet and has fattened her up and gotten rid of her mange. She is full of energy, is house trained and you wouldn't have a clue she was the same dog I saw at Punta Lobos a few months ago. She is only about 9 months old. If you adopt her, her puppy shots and spaying are free. As you can see from the picture, she is now a very happy dog. - Pam Cobb, senoracobb [- at -] yahoo.com, 612-102-7983, Todos Santos

Hola. I Am Mr. Pup - I used to be hungry, thirsty and full of fleas before I was rescued on 5 de Feb. in La Paz. I am now clean, healthy, and I had my shots. I am very intelligent, a good watch dog, and I love people. Would you please adopt me? - Diane Phillips, di4worship [- at -] gmail.com, 612 183-2165, Todos Santos

Sweet Poodle Needs Home - Hi, my name is Penelope and I'm a well- trained, educated poodle who was found wandering on the La Paz malecon. My foster parents already have 3 dogs, and they're heading north next week. I need a new home. I'm good with dogs and people, especially children. I love to go for walks and rides in the car. I'm only about one and a half years old and full of cuddles and love. Call for more info and pictures. Matisse - Matisse Baker, 612-161-0413

Loving Dog Needs A Home - Help, my foster parents are traveling north next week without me. I'm a year and a half old female dog, not too big with beautiful red hair. Loyal and protective, I would make a wonderful pet. Please call now for more info and pictures. - Matisse Baker, 612-161-0413


Not Getting Enough Affection? - Need some loving? There are many beautiful cats and kittens just waiting to purr for you at Kitty Heaven. You could visit with them once a week or as often as you like. You might even want to help clean up a bit or maybe buy them some food. Why don't you come for a visit? - they love meeting new friends. - Angelique, bajakitties [- at -] yahoo.com, 145-0250

Good Info On What To Do If You Lose Your Dog In Baja (or Anywhere) - This excellent article courtesy of Baja Insider: bajainsider.com/baja-life/pet-care/findinglostdogs.htm -
---
Submit your Pet Corner articles here: http://www.bajawesternonion.com/submitad.asp (and remember to Spay or Neuter your pets)
Let us know if you find or place your pet so we can remove your ad -
---
Exchange Rate - Mexican Pesos to $1 USD - Courtesy themoneyconverter.com
---
Quote Of The Day
In youth we learn; in age we understand. -- Marie von Ebner-Eschenbach