---
Baja Western Onion
Alan Thompson - Publisher
Debra Webster - Editor
Advertising Information
e-mail For General Feedback
---
Sorry For The Delay... - Friday, our Email service provider, ConstantContact.com, had a major meltdown that shut down their entire system. Because of this, we have been unable to send out this week's Friday edition of the Baja Western onion all day Friday. At 9:20 PM, we're still not sure when the Friday issue will be sent since Constant Contact is still repairing their system. So, you may be reading this edition on Saturday :) Please excuse the delay. With our apologies, - Alan and Debra, The Baja Western Onion, bajawesternonion [- at -] gmail.com. -
Country in Cabo Songwriters Fest - The Bahia Hotel & Beach Club presents the first-ever Country in Cabo songwriters festival May 2–3, 2014, in Cabo San Lucas. The two-day event will feature nightly performances by renowned singer-songwriter Patrick Davis and friends, including Corey Crowder, James Otto, and James T. Slater. These will take place each night at 9 p.m. at the Bahia Hotel & Beach Club's celebrated on-site restaurant, Bar Esquina. There will also be a free, open-to-the-public songwriting seminar on Saturday, May 3, from 5 to 7 p.m.

There will be a 25 percent discount on the best available rate when reservations are made directly with the Bahia Hotel & Beach Club. Guests can call 1-866-99-BAHIA or email reservations [- at -] bahiacabo.com. The rooms are subject to availability, and some restrictions do apply. To learn more about the Bahia Hotel & Beach Club's special rates, go to www.BahiaCabo.com or call +52 (624) 143 1889. - The Bahia Hotel & Beach Club, Cabo


What's Happening At The Distillery - Customer Appreciation Party, BBQ, & Favorite Drink Contest! April 19th, 4:00pm - 9:00pm.

The Distillery wants to let all of our customers know how much we appreciate you and thank you for you support. Come in and have some BBQ appetizers and drinks, Gratis! Vote on your favorite artisan spirit and mixer. We will have six different cocktails for you to try. Vote on your favorite, fun, simple and free. We will have drawings for bottles of our Moonshine & Vodka for those that taste & vote. We will have a moonshine fermentation and distillation going too. Get your Easter weekend off on the right foot. Come enjoy with us. Oh yeah 2:1 Baja Brewing beer all day.

The Distillery Theater Presents: Fri. April 18th, Joe (8.2 IMDb). Tues. April 22, The Physician (7.3). Please make reservations. Showtime 7:45. Come early for best seating. Our films are free with Dinner and drinks. Free popcorn and James's shorts.

Restaurant/bar open 5 days 11am.- 9 pm. and Sunday 10-3 (later if we have an event or too much fun). Closed Mondays. Handcrafted White Dog, Moonshine, Vodka, and Tequila available for free tasting and purchase all day, everyday. Baja Brewing Draft on tap. - James, merlo4u [- at -] earthlink.net, thedistillery.mx/, 612-145-0098, Todos Santos


Saturday, 19 Apr., 2014 - 5th Annual All Day East Cape Concert - 2pm, Crossroads/Vidasoul East Cape, Vinorama/Cabo Pulmo. Our annual all day music event starting at 2pm with 3 bands, Lost Dogs, ? and headliner Extra Large - Joan joan [- at -] vidasoul.com, 624 142 1165, www.vidasoul.com



Lost Rings In Todos Santos - Lost 3 rings; 1 yellow, 1 rose, 1 silver, about 3 weeks go - in between La Bodega de Todos Santos/ Distillery and Bistro Magico on Hidalgo. There are specific markings I can identify. Reward If Found! Please text or call 612.177.9990 or US number 718.909.3191 Thank you! - Kate E, 612 177 9990



Heading North Soon? - Let us have your Spring Cleaning "cast offs." The Palapa Society can use it all; clothes, shoes, furniture, kitchen, garden, automotive, tools, art, DVDs, electronics (must work), etc. We will pick up and store them until the Holiday Tianguis the Saturday after Thanksgiving. Also, if you have family & friends coming down, ask them to PACK FOR A CAUSE; fill a backpack with used or new items and donate, backpack and all. That would be great! This sale benefits our Becca Scholarship Program, http://palapasociety.org/. Call Susan Doyle 145-0821 or Janna Kinkade, jannakin [- at -] hotmail.com, 142-1671, Todos Santos



New Goodies Have Arrived At Nomad Chic!-->> - Just arrived...new tunics, python clutches, leather hip wallets, Acuarela bikinis, and much more...Come by and check it out. xo - Linda Hamilton, linda [- at -] nomadchic.mx, http://www.nomadchic.mx, 612.105.2857, Todos Santos

Need A Ride South From O.C. California To Baja - Hello, I'm looking for a ride from California to BCS as soon as possible. I have some baggage, but not much. I do have a California driver's liscence so I can help driving if u wish. I can help with gas $ as well. Please call soon if youd like to arrange time and dates. Thank u for your response. 714 287 0740, United States

¡Gracias a Ti - Gracias a Todos! - This week, the Baja Western Onion crossed a milestone with over 4,000 subscribers. We could never have imagined when we started on September 01, 2006 with the Arrival of Hurricane John that we would ever have such a large readership, and we hope that we'll continue to earn your respect and support as a trusted resource for useful community news in the years ahead. Welcome to all our new subscribers, and a big, "Thank You!" to all our subscribers and advertisers who have continued to make the Baja Western Onion possible over these past seven years with your articles, suggestions, encouragement and support.

If someone forwarded you this copy, the Baja Western Onion is delivered by Email twice a week, and you can subscribe for Free, here: bajawesternonion.com/subscribe.asp. All subscribers are encouraged to submit a free ad or article every 14 days through our web site at: BajaWesternOnion.com/submitad.asp. Information on our Paid Advertising Sponsorship Opportunities is here: bajawesternonion.com/submitad-paid.asp.

Again, ¡Gracias a Todos Tan Mucho! to all our Valued Subscribers and Paid Advertisers for making the Baja Western Onion possible. We could not have done this without your help and good wishes. - Alan and Debra, The Baja Western Onion, bajawesternonion [- at -] gmail.com. -


Driving North May 19th - I am driving to LA May 19th with my dog will take 3 nights on road, not in a rush. Looking to caravan preferably with another woman. crossing at Tecate Have done this trip many times. Speak Spanish and know the roads. - Roberta Booth, bajadome [- at -] hotmail.com


Se Habla ... La Paz Summer School Specials For Baja Residents - May 26th-July 25th, Aug 25th-Sept 26th. Welcome to our 14th summer school session! We are pleased to offer Baja residents the best prices of the year. The discounts range from 20-50% depending upon the program you choose. Whether you are a beginning, intermediate or advanced student, we will tailor a program for you. Study with experienced instructors who will guide you to higher fluency in Spanish. Contact us for specifics. - Juli Goff, info [- at -] sehablalapaz.com, http://www.sehablalapaz.com , (612) 122-7763, Baja California Sur

15% Off In Coffee Bags And Sara Benassi On Sunday Easter - Baja Beans is going off this Family Easter Sunday celebrating with nice smooth music by the Italian Performer Sara Benassi and offering you 15% discount on coffee bags for you and your beloved ones - Hesed Najera, hesed [- at -] bajabeans.com, http://bajabeans.com, 612 130 3297

Hola. I Am Mr. Pup - I used to be hungry, thirsty and full of fleas before I was rescued on 5 de Feb. in La Paz. I am now clean, healthy, and I had my shots. I am very intelligent, a good watch dog, and I love people. Would you please adopt me? - Diane Phillips, di4worship [- at -] gmail.com, 612 183-2165, Todos Santos


Flight Night Mondays And Big Red Wednesdays! - La Bodega de Todos Santos is proud to continue our tradition of Tastings, always featuring the best new Wines of Baja!

This Monday come enjoy the beautiful, soulful music of Nikki Avatara paired with complementary tapas and a trio of vinos sure to "acariciar tu paladar..." And of course every Wednesday is Big Red Wednesday with Los Tolines and complex, structured Baja Tintos paired with Todos Santos' Best Tamales.

So come on down to Calle Hidalgo, where the magic happens ... Tues-Sat 12-7pm. Tastings every Mon and Wed 5-8pm. Salud! - La Bodega, labodegadetodossantos [- at -] gmail.com, https://www.facebook.com/pages/La-Bodega-de-Todos-Santos/117662031632529?ref=br_tf, 612 152 0181, Baja California Sur


News From La Canada Del Diablo: Summer Is Coming! - If it is time to think about heading north, it might be time to think about renting a storage unit to store your belongings while you are a way. There is no cheaper homeowner's insurance then a spacious 10 x 10 ft storage unit. Safe, secure, dry, with double locking steel doors. The only way to go!!
We also store cars too. Still the same price. One US dollar per for the average size car.

Email us for more information and availability. Space is limited, so don't wait. - Barbara Perkins, bperkins0403 [- at -] gmail.com, www.lacanadadeldiablo.com, 612-140-0069
Easter Special At The Joy Of Floating~ - 30% off this weekend. Come relax and float weightlessly while you unwind pain and stress from the body, mind, and soul. The warm Epsom salt water inside the soundproof and lightproof tank creates a luxurious environment. One hour of floating similates four hours of sleep. Regularly 720p Special 500p - Veronica Joy, thejoyoffloating [- at -] gmail.com, www.facebook.com/thejoyoffloating, 612-197-7035, Pescadero

Transformational Healing Circle - Come join us for an Energy Healing Circle Wednesday, April 23 and 30th, from 7PM-9PM. The circle will be headed by Diana Pandell a practitioner who has 20 years experience in energy healing, studied in India and was a guide to John of God in Brazil. We will discuss self healing techniques , practice breath work, have a short meditation, and you will have the opportunity to experience Deeksha an individual energy transfer for awakening , a brief open discussion will follow. By donation. Space is limited. Contact Diana for directions and to hold a space. - Diana Pandell, dianapandell [- at -] sbcglobal.net, 612 133 3468


St. Lukes Medical In Todos Santos - Hello, everyone. We are offering on Friday, April 18, a male urologist whose services will include: PSA prostate test, ultrasound, and comsultation with the urologist for 1300.00 pesos. Also, we are stil running on Mondays, Wednesdays and Fridays, consultation for 150.00 with Dr. Luisa (who speaks English). Any questions? If so, please call 612-145-0600.

We are located on H. Colegio Militar s/n, Col. El Centro, Todos Santos. You can also call us at 612-191-4262. We are also open for emergencies 24 hours a day. - Hector Gonzalez, carbcareusa [- at -] hotmail.com, 612-145-0600, Todos Santos



Beach Front Bed And Breakfast Partner/investor Wanted - Looking for a partner/investor to complete construction of a 10 suite Pacific Ocean, Cerritos beach front Bed and Breakfast. Better than owning a second home. No overhead or maintenance, good return on investment, 30 to 40 percent per year. Large pool and 2 spas. Please check our web site to learn more. Perfect for destination weddings. Hands on or off partner. - Jim Coulson, jimcoulsoncontractor [- at -] yahoo.com, http://www.cerritosbeachbedandbreakfast.com/index.html, 612 183 1077, Pescadero



Wanted! Pool Table - Looking for a Pool Table in good Condition. Please call Gabe at 612-105-2626. - Gabe


Hey! I Need to Change My Email Address For The Baja Western Onion - We hear this each week from someone. If you need to change, update or remove your subscription Email address? Simply fill out the form here: bajawesternonion.com/subscribe.asp. Also, there is a subscribe/unsubscribe/update link at the bottom of each issue of the Baja Western Onion. -


Telcel 3G Internet Stick - Telcel Banda Ancha 3G USB Internet Stick. Model E156B - $300p - Michelle, michellehar30 [- at -] hotmail.com


NEW, Complete Dish Network HD Satellite TV System For Just $399 US - That's right, for the first time ever, we're offering a complete, High-definition Dish Network Satellite TV System for just $399 US, with local installation available. Add Digital Video Recording feature for just $150 more. Price includes: dish, receiver, mount, shipping and importation, and account setup! With a small 50cm dish (20") and high-definition receiver, you'll receive US networks (ABC, CBS, NBC, Fox, PBS) in High-definition, plus up to 80 channels in English, 30 channels in Spanish - anywhere in Baja.

HD sports, news, entertainment and movie channels include: A&E, AMC, Animal Planet, BBC America, Bravo, CMT, CNBC, CNN, Discovery, Disney, DiY, Encore Movies, ESPN, Fox Sports, Fox News, HBO, Golf Channel, Hallmark, HGTV, History, IFC, MLB, MSNBC, National Geographic, NFL Network, Science Channel, TBS, TLC, TNT, USA, Weather Channel, and many more. Subscription packages start at just $54.99/mo. with no contract required, and Local Networks in HD Included at No Extra Charge from your choice of eight Midwest cities. (HD, DVR, and additional receiver fees may apply). Place your account on vacation hold and reactivate when you return, or take it with you. This system is portable; set it up anywhere in Baja.

For a complete list of available channels and subscription packages, visit: eldoradosatellite/BajaTV/. For more details, please send Email: eldoradosatellite [- at -] gmail.com. El Dorado Satellite (formerly Baja Satellite), eldoradosatellite.com/BajaTV/.


For Sale: Custom African Ashiko Drum - Beautiful handmade African Ashiko drum with goat hide and red fur base. Used only a few times, looks brand new. Made by Rosario from wearethedrum.com. Asking $250. - Michelle, michellehar30 [- at -] hotmail.com



Gastrovino 2014 - The 3rd Annual GastroVino, Baja Food and Wine Festival, 23-25 May. A weekend devoted to celebrating the Wine and Gastronomy of our Baja Peninsula right here in Todos Santos!

Featuring Mexico's Best Winemakers, Todos Santos' Best Restaurants, Lots of Live Music and Entertainment, Silent Auction 100% for Local Charities, 8 course Wine and Food Pairing Dinner [- at -] Hotel California, Bubbly Beach Brunch [- at -] El Faro Guaycura y mas...

Tickets available soon. Salud!!! - Gastrovino Festival, festival [- at -] gastrovino.mx, gastrovino.mx, 612 1520181, 612 1761910, Baja California Sur


The Best Season Special: Head-to-toe Pampering At Caeli ! - It's time to rejuvenate, relax & reinvigorate with 100 min of bliss! This ultimate pamper package includes hot-stone massage, mini facial & foot scrub and Indian head masaje to leave you feeling happy and light as a feather! Caeli Casa Holística -Integrated Massage & Skin Care- offers the following:
Integrated, Relaxation,Therapeutic, Deep tissue massages, etc.
Organic & restorative facials (moisturizing, purifying, sensitive skin, antiage), back cleaning.
We use natural and organic products, aromatherapy and healing music. Massage Studio & Mobile Service. Guaranteed best service in town by Certified Holistic Bodywork Therapist Mónica Velázquez. For appointments, 145-0381 or 612-149-1552. - Mónica Velázquez, caelicasaholistica [- at -] gmail.com, https://www.facebook.com/pages/CAELI-Casa-holistica/141768632522923?ref=hl,, Todos Santos


Lot For Sale! - 500 m2 lot, 5 minutes away from downtown Pescadero. It has a beautiful rustic adobe and palma cabin (8x4m) almost ready to live. Electricity available, water on corner of property (easy to make contract). This lot is inside a local ranch with it´s own well. The place is very safe and excellent to grow an organic farm project. Clear title.

Lote de 500m2 a 5 minutos del centro de Pescadero. Cuenta con una preciosa cabaña rustica de adobe y palma (8x4m2) casi lista para habitarla. La electricidad esta disponible y el agua esta muy cerca de la propiedad. (es facil hacer contrato). Este lote esta dentro de un rancho local con su propio pozo. El lugar es muy tranquilo y es excelente para un proyecto de granja organica. Papeles en regla. $19,000 USD - Omar Piña, omarazul [- at -] icloud.com, 6121050651, Pescadero
Lucky Nails, Beauty Salon, The Best Choice In Town! - Pedicure, Manicure, Acrylic and Gels Nails, Waxing, Haircut, Coloring, Styling and Blow-dry. This month Special: Receive a free Blow-dry style with your next color service! Ask for Mireya phone 145 0249 & cel. 612 143 9274. One block west of Lizarraga, on Militar. - Mireya Segura, mireyaseg_12 [- at -] live.com.mx, Todos Santos


Plastic Surgeon In La Paz - Offers 30 Years of Experience. Certified until 2015, member of ISAPS (International Society Of Aesthetic Plastic Surgery), member of AMCPER (Mexican Society Of Plastic Surgery), and many others. I do any cosmetic surgery, botox, fillers, radiofrecuency (procedure in which you get skin tightening, and treatment of cellulite), intense pulse light (treatment in which you improve the quality of your skin, and disappear sun damage), permanent hair removal.


Special offer until May: Botox for $4,000 pesos.


My address is Ignacio Ramirez at the corner with Reforma street. Visit drmanliospeziale.com where you can see surgery results of pre and postoperative cases. Do not take risks: If you are going to do something cosmetic, do it with a Certified Plastic Surgeon.

- Manlio Speziale, manliospeziale [- at -] gmail.com, drmanliospeziale.com, 612 1295252 Office, Cell 612 141 6298, La Paz


Gardening Guru Away For A Week - All loyal clients and supporters of the gardening guru. I will be in canada the week of april 19th to the 26th. the gardening guru will not be at baja bean market pescadero this sunday or la esquina market in todos santos this wednesday. see everyone when i get back it;-) cathy fuller - Cathy F, gardeningguruinc [- at -] gmail.com, Todos Santos


Wine Bottles To Donate! - I have approximately 30 cases or over 350 empty wine bottles to be donated to a worthwhile cause and/or local creative art project. Please contact to pickup in downtown Todos Santos ASAP. Thank you for your recycling spirit... - Mac , macsutton [- at -] ymail.com, 612 152 0181


House For Rent - House in San Vicente (south end of Todos Santos), in walking distance to downtown.

1 bedroom with air conditioning, separate bathroom, large open concept main house on large lot. WiFi optional. $500.00 plus utilities.

Prefer serious, long-term renter(s). bajakitties [- at -] yahoo.com


San Jose Del Cabo Condo For Rent - 2 bedroom 2 bath condo in great location in San Jose. $600/week. US phone number 303 805 2849 - Anita Webb, awebb [- at -] indra.com, 303 805 2849, San Jose Del Cabo



Asian Night At Bistro Magico - Monday, April 21, from 5pm-8pm, Corner of Hidalgo and Militar, Todos Santos. Please RSVP!!! Combo plate of Tom Yum Goong Soup, Veggie Eggroll & Rice Vermicelli with Pork or Tofu. $160p BYOWine or BodegaTS. Dessert/Tea sold separately. - Bistro Magico info [- at -] bistromagico.com, 612 169 9200, www.bistromagico.com


Furniture! Casa Decor La Paz & Cabo - Patio Furniture * Wicker & Rattan * Marble * Rustic Hand Painted Furniture * Copper Furniture * Lighting * Kitchen Cabinets * Doors * Floor & Wall Covering * Art * Accessories * Metal Furniture * Fountains and Urns * Mexican Furniture * Imports from Around the World * Large Selection of Furniture, Rugs & Accessories. Interior Design Service! Custom Furniture! We have it all! 2 locations (Cabo and La Paz) Summer Sale: 25% to 40% Off Selected items!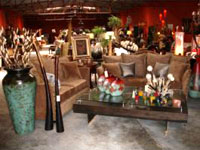 Now Wholesale to the Public: ** Low Price Guarantee. Venta de Mayoreo al Publico ** Garantizamos los precios mas baratos
Cabo San Lucas: km 3.5 on four lane next to Artisanos & Natural Granit. Tel:172 6675; Vonage: 888-557-6533; Mexican Cell: 624-176 8146. Mary Aguirre E-mail: mary.aguirre [- at -] casadecorcabo.com
La Paz: 12,000 sq. Warehouse 560 Marques De Leon
Visit our website at AntiqueRowMarket.com or e-mail: richards77 [- at -] pcisys.net
3 to 12 month Credit - no interest with Banamex card Telephone: 612-129-3364 or Cell: 612-141-7615; USA Telephone: 303-777-5157 - Luis Hernandez
Customer Appreciation Party - Saturday, April 19, from 4-9pm., The Distillery, Todos Santos. Customer Appreciation Party, BBQ, & Favorite Drink Contest! Come in and have some free BBQ, appetizers, and drinks. Contest, prizes, friends, and fun! Party ON - James merlo4u [- at -] earthlink.net, 612-145-0098, thedistillery.mx/

Organicos Kayle Lechuga/Basilfields Pescadero Location - Kayle now has a 2nd location for the convenience of his splendid customers. Look for the palapa on the West side of highway just North of Pemex in Pescadero. Featuring organic strawberries. Thank you. - Pescadero

Desnudos En Su Tinta - Friday, April 25, from 4-7 pm, Gallery Alas y Olas , Todos Santos. Artists from La Paz will be holding their reception in Alas Olas Gallery. We hope you can join us to welcome them into our community. - Daphna Jindrich alasyolasgallery [- at -] hotmail.com, 612 145 0789, https://scontent-a-dfw.xx.fbcdn.net/hphotos-frc3/t1.0-9/10268627_421815211289441_3168985881050075151_n.jpg



Computers For Sale - Refurbished notebooks from 150-450.00us. All English Windows 7 and ready to go. Mostly IBM/Lenovo Thinkpads in various configurations of processor speed, memory, and hard drive size. All have new or working batteries, wifi, cd-rom drives, etc. Check out the link below for Thinkpad info. Custom configurations available. Trade-ins considered, working or not. Email me with your phone number for pricing and availability. - Scott Cole, Scott [- at -] pescadise.com, www.pescadise.com/thinkpad.html
Rumi Garden Closing In May - We're entering our annual off-season hibernation period starting this May, and we will return fresh and energized, in November 2014, ready to serve you more of our delicious entrees and mouth-watering deserts.! See you in the fall! Thank you. - Rumi Garden, yanggum [- at -] rumigarden.com, http://www.rumigarden.com, Todos Santos


Exotic Palms - No Paradise Without Palms - Visit a working palm plantation. Come by for a walk around a beautiful, organized palm plantation in Todos Santos. We have species big and small. Drive away with smaller potted palms in your car or truck, or make arrangements to supply your development project with hundreds or thousands of mature palms. There is lots of good information on our website: palms.mx.

We have a crane truck to move massive specimens. If you have a development or larger project, we can work with your Architect or Landscape Architect - We have plenty of references.


To find us, go to our website, where there's lots of good information, and click on the 'Contact & Finding Us' button - if you print out these clear instructions, you'll have no problems locating us. Our Plantation Manager, Nepo, lives on site. You can make arrangements with him to drop by for a visit. Nepo speaks Spanish only, but he can show you around, and he knows all the prices.

For larger sales, please contact Dean McQuillen - email included below. See you soon! - Dean Mcquillen, todossantos1 [- at -] hotmail.com, palms.mx, 612.152.6785 (Nepo), Todos Santos
Loreto and Mulege Satellite TV and Internet Services - Offering quality installation and repair services for Shaw Direct Satellite TV, HughesNet and commercial V-Sat Internet systems, wired and wireless home networks, VoIP telephony, home theater and structured cabling.

I'm based in Loreto, but willing to travel to remote locations. Fully bilingual, with references available upon request. Contact Jose Antonio Davila. Mx cell: 613 111 9779. US # 619 534 6401, Email: josedavilav [- at -] gmail.com, Loreto
New Distributor... - We Are Growing! H20 Profesionales Internacionales, S.A. de C.V, are happy to announce that we have a new authorized distributor for the Blue Angel(tm) water purification systems in Los Cabos. Carlos Hernandez, at Agua de Baja Cabos, will be covering the San Jose, Los Cabos, East Cape and Los Barriles area and will be more than happy to help you with your water concerns. Please give him a call for a free consultation. Best regards. Alicia & Chris Salter, H2O Profesionales Internacionales, S.A. de C.V., La Paz, BCS. - Carlos Hernandez, info [- at -] aguadebaja.com, http://www.aguadebaja.com, 624 156 0064

Having Trouble Placing A Free Ad in The Baja Western Onion? - If you have had trouble Submitting an Ad or Article to the Baja Western Onion, please note you need to enable JavaScript and enable Cookies in your browser. Also, if you notice on the Confirmation Page you need to make a correction to your ad, you will need to load a new security code Each Time you back up and resubmit your ad.

Simply fill out the form here: bajawesternonion.com/submitad.asp

Please Note: Free ads for the same individual, event, subject, item, group or business can be submitted once every 14 days. DO NOT TYPE IN CAPITAL LETTERS. Avoid excessive punctuation like "!!!!" or "......." or "???." Check your spelling. Make sure you include dates, time and location for your events, and be sure to include your contact info. -
Need Service For Your Dish TV, Shaw Direct, Or Hughesnet Internet System? - If you need service, I can help you. Whether you need new parts, a new dish or cables, or just a repointing to get you back online or restore your TV service, call me at 612 104 2000 or send an Email to todossantostech [- at -] gmail.com or showmethetruth [- at -] hotmail.es.

I am local, and I provide service for new installations and repairs for the entire Los Cabos region at reasonable rates. - Ernesto Pardo, Todos Santos Technologies, todossantostech [- at -] gmail.com, showmethetruth [- at -] hotmail.es, 612 104 2000, Todos Santos

Publishing Schedule and Submission Deadlines - The Baja Western Onion is mailed every Tuesday and Friday. Please note our submission deadlines:
For inclusion in the Tuesday Edition, all articles must be submitted by 5PM PST Monday evening
For inclusion in the Friday Edition, all articles must be submitted by 5PM PST Thursday evening
We usually publish and send out each issue in the AM, but the time of delivery is based entirely upon our workload :) -
Local Services Directory Return to Top

Computer Repairs

Josue Castillo Parts, service, cleaning, anti-virus, home and office wired and wireless networking. - 612 143 1508, jocama85 [- at -] hotmail.com, Pescadero

Personal Development

Art for Life - Creative Coaching, Arts Workshops. Zoe Edmonds will help unleash your creativity and give the support you need to realize your creative projects. Email: zoe [- at -] artforlifebaja.com; Phone: 612-105-0056; Web: artforlifebaja.com.

Property Rental

Federal Zone To Rent - Cerritos Beach - Help us build a community of services and vendors. Tell us how much area you need pho.to/4bHDU. - Los Cerritos Corp, fedzone [- at -] live.com, Pescadero

Satellite TV/Water Systems

Todos Santos Technologies - Water System Installation, Tinaco cleaning, Satellite TV system installs and repairs. - Humberto Pardo, 612-104-2000, showmethetruth [- at -] hotmail.es, Todos Santos.

Solar Energy

Solar Energy Products - Controllers, inverters, pumps, refrigerators, panels from $1.40 US/watt. Facturas available. Como El Sol, S.de RL de CV, 612-149-3825, Pescadero heideladam02 [- at -] gmail.com

Solar Hot Water Systems

Solstice Solar of Baja - Solar hot-water systems for pool and home reduce energy costs and fossil-fuel dependency. - Skip Ackerman, info [- at -] solsticesolarofbaja.com, solsticesolarofbaja.com, 970-963-0846, 624-142-8002

Towing And Transport Services

Baja Wheeling S.A. de C.V. - Legal, professional transport serving Canada, US and Mexico. For quotes, call 011-52-1-612-152-6065, email us at bajawheeling [- at -] gmail.com, or visit our website bajawheeling.com.

Your Service Ad Here!

Advertise For Just $5 US Per Week! - Put your Service ad of up to 25 words in front of 3,900 NOW 4,000 Baja Western Onion Readers. More Info > -
---
Submit your News and Events, Questions and Answers articles here: http://www.bajawesternonion.com/submitad.asp

---
Featured Events This Week
Saturday, April 19
5th Annual All Day East Cape Concert - 2pm, Crossroads/Vidasoul East Cape, Vinorama/Cabo Pulmo. Our annual all day music event starting at 2pm with 3 bands, Lost Dogs, ? and headliner Extra Large - Joan joan [- at -] vidasoul.com, 624 142 1165, www.vidasoul.com

Customer Appreciation Party - From 4-9pm., The Distillery, Todos Santos. Customer Appreciation Party, BBQ, & Favorite Drink Contest! Come in and have some free BBQ, appetizers, and drinks. Contest, prizes, friends, and fun! Party ON - James merlo4u [- at -] earthlink.net, 612-145-0098, thedistillery.mx/

Library Closed - The Palapa Society library will be closed todlay. Business as usual 10:00 a.m. to 1:00 p.m. Wednesday, April 16, and Monday, April 21, going forward Monday, Wednesday, Friday & Saturday. info [- at -] palapasociety.org, http://www.palapasociety.org
Monday, April 21
Asian Night At Bistro Magico - From 5pm-8pm, Corner of Hidalgo and Militar, Todos Santos. Please RSVP. $160p BYOWine or BodegaTS. Dessert/Tea sold separately. - Bistro Magico info [- at -] bistromagico.com, 612 169 9200, www.bistromagico.com

Flight Night Monday With Nikki Avatara - Beautiful, soulful music paired with complementary tapas and a trio of vinos sure to "acariciar tu paladar..." Salud! - La Bodega, labodegadetodossantos [- at -] gmail.com, https://www.facebook.com/pages/La-Bodega-de-Todos-Santos/117662031632529?ref=br_tf, 612 152 0181, Baja California Sur
Wednesday, April 23
Transformational Healing Circle - From 7PM-9PM. The circle will be headed by Diana Pandell a practitioner who has 20 years experience in energy healing, studied in India and was a guide to John of God in Brazil. By donation. Space is limited. Contact Diana for directions and to hold a space. - Diana Pandell, dianapandell [- at -] sbcglobal.net, 612 133 3468
Friday, April 25
Desnudos En Su Tinta - From 4-7 pm, Gallery Alas y Olas , Todos Santos. Artists from La Paz will be holding their reception in Alas Olas Gallery. - Daphna Jindrich alasyolasgallery [- at -] hotmail.com, 612 145 0789, https://scontent-a-dfw.xx.fbcdn.net/hphotos-frc3/t1.0-9/10268627_421815211289441_3168985881050075151_n.jpg
Wednesday, April 30
Transformational Healing Circle - From 7PM-9PM. The circle will be headed by Diana Pandell a practitioner who has 20 years experience in energy healing, studied in India and was a guide to John of God in Brazil. By donation. Space is limited. Contact Diana for directions and to hold a space. - Diana Pandell, dianapandell [- at -] sbcglobal.net, 612 133 3468
---
Submit your Events Here: bajawesternonion.com/submit-event.asp
---
Rides or Caravans Available/Wanted Return to Top
---
Driving North - Driving up Baja April 24th or 25th. Have room for a passenger or two. Share expenses. Crossing at Tecate probably and then heading to Phoenix and on to SW Colorado. - Jamie Stephens, cliffnjamies [- at -] hotmail.com, 612-134-0482, Todos Santos

Need A Car Driven North? - Anyone need a car driven north to the west coast of the USA in late April or early May? We are a couple in our late 20's. We have fallen in love with the beauty of Baja and therefore are interested in driving instead of flying. We are both great drivers and very responsible. - Sashi Douglas, sashidouglas [- at -] gmail.com, 624 129 3201

Driving South From St George, Vegas, San Diego Middle Of May - Driving south from San Diego middle of May, room for one person; with pick-up, can bring items SUP, Kayak and so on. If dutiable I pay duty. - Dean devolpi, dean [- at -] la-ventana.com, 612-114-0202, United States

Ride North To Share-New Departure Date - I am leaving from San Jose sometime in the next week or 2. Could pick you up at any points Mulege or south. Share gas and driving and, if another woman, possibly a room. I like to drive around 6 hours a day, stay at nice places and enjoy the trip, but could go faster. No tobacco and must travel light. I am an artist and retired college art teacher and would love to share the trip with someone compatible. Interest in art not necessary. Flexibility, easy going, good communication important - Judith greenleaf, grnleaf [- at -] mcn.org, http://www.judithgreenleaf.com/, 707 206-7472, Baja California Sur

Heading To Tucson Via The Baja Ferry Mid May 2014 - Looking to caravan via the Baja Ferries to Tucson. Would like to leave around May 13th or 14th. Speak fluent Spanish if you need some help with translations. Thanks - Sylvia, treaturfeet [- at -] yahoo.com, 624-141-0332


---
Submit your Rides or Caravans Needed/Available articles here: http://www.bajawesternonion.com/submitad.asp


---
Pet Corner (Lost and Found pet articles will run for two weeks) Return to Top
---
I'm All Yours!-->> - This dog was dumped at Punta Lobos weighing almost nothing and covered with mange. Martha Kinkaid took the dog to the vet and has fattened her up and gotten rid of her mange. She is full of energy, is house trained and you wouldn't have a clue she was the same dog I saw at Punta Lobos a few months ago. She is only about 9 months old. If you adopt her, her puppy shots and spaying are free. As you can see from the picture, she is now a very happy dog. - Pam Cobb, senoracobb [- at -] yahoo.com, 612-102-7983, Todos Santos

Sweet Poodle Needs Home - Hi, my name is Penelope and I'm a well- trained, educated poodle who was found wandering on the La Paz malecon. My foster parents already have 3 dogs, and they're heading north next week. I need a new home. I'm good with dogs and people, especially children. I love to go for walks and rides in the car. I'm only about one and a half years old and full of cuddles and love. Call for more info and pictures. Matisse - Matisse Baker, 612-161-0413

Loving Dog Needs A Home - Help, my foster parents are traveling north next week without me. I'm a year and a half old female dog, not too big with beautiful red hair. Loyal and protective, I would make a wonderful pet. Please call now for more info and pictures. - Matisse Baker, 612-161-0413

Pure Australian Shepherd Looking For Adoption - Shiroi, pure bred, rare white, Australian Shephard, born June 25, female. vaccines, very well taken care of and very sweet, is looking for a very good new home. 612-177-5517 please text - Petra Hauptmann, hauptmannpetra [- at -] gmail.com, 612-177-5517


Not Getting Enough Affection? - Need some loving? There are many beautiful cats and kittens just waiting to purr for you at Kitty Heaven. You could visit with them once a week or as often as you like. You might even want to help clean up a bit or maybe buy them some food. Why don't you come for a visit? - they love meeting new friends. - Angelique, bajakitties [- at -] yahoo.com, 145-0250

Good Info On What To Do If You Lose Your Dog In Baja (or Anywhere) - This excellent article courtesy of Baja Insider: bajainsider.com/baja-life/pet-care/findinglostdogs.htm -
---
Submit your Pet Corner articles here: http://www.bajawesternonion.com/submitad.asp (and remember to Spay or Neuter your pets)
Let us know if you find or place your pet so we can remove your ad -
---
Exchange Rate - Mexican Pesos to $1 USD - Courtesy themoneyconverter.com
---
Quote Of The Day
You cannot find peace by avoiding life. -- Virginia Woolf