---
Baja Western Onion
Alan Thompson - Publisher
Debra Webster - Editor
Advertising Information
e-mail For General Feedback
---
Large Black Rolling Suitcase Lost! Reward Offered! - Reward offered for return of luggage. Fell out of back of truck bed between Pescadero Tequila Ranch and San Jose Zippers parking lot overlook. 9:30 - 11 am , April 9. Rolling suitcase w. Swiss Army cross logo near handle. Weighs 50lbs. - Armando , aparkerc [- at -] me.com, 612-177-6746, Pescadero


Traditional Mexican Medicine Workshop In Todos Santos - Thursday, April 17. Traditional Mexican medicine expert Omar Piña will lead our third workshop on using native Baja plants and other natural ingredients to prepare healing tinctures, gels, balms and microdoses. The class is 1,300 pesos per person and includes all materials, instruction, manual and lunch prepared by Chef Iker Algorri. The class will be structured roughly as follows:
9:00-10:00 AM: Introduction to traditional Mexican medicine
10:00 AM – 1:30 PM: Prepare tinctures, gels, balms and microdoses
1:30 PM-2:30 PM: Lunch
Please register by April 15. Gracias! (Level II Workshop will be announced soon.) - Sergio Jauregui, TSEcoAdventures [- at -] hotmail.com, http://www.tosea.net, 145-0189, Todos Santos

Need A Ride To San Jose Airport Thursday April 17 Morning - We (two people and two suitcases) need a ride to SJD Thursday morning. Probably need to leave about 8:00 am for out 11:00 flight Les Schubert 612 139 1209 lschubert [- at -] platinum.ca - Les Schubert, lschubert [- at -] platinum.ca, 612 139 1209

Seeking Gentle Experienced Dentist - If you have had a great experience with a dentist/ oral surgeon here in Baja, I would love a recommendation. Gentle, good anesthesia, English speaking for major work - possibly dental implants. Thank you. wisteria1019 [- at -] yahoo.com

Come Join Todos Muertos - Eli, Randy Leach, Pepe Sosa, and Tito Rodriguez play their last show of the season at Cerritos Surf Colony, by the pool. 4-7 pm, Sunday, April 13th. bajamegan [- at -] gmail.com


Seeking Ride(s) For Soccer Balls - The Palapa Society has received a generous donation of 30 soccer balls for the Todos Santos soccer program. The balls are currently in Placerville, California, near Lake Tahoe, and need transport to Todos Santos.

Let us know if you are travelling down from anywhere near there, they can possibly be sent to another nearby location. Thank you! - Palapa Society, info [- at -] palapasociety.org, http://palapasociety.org/, 612 13 28913, Todos Santos
Art Gallery And Store For Sale Or Lease. - Excelent location on the Main Street of Todos Santos half block of Hotel California. Art Gallery, Textiles from South America and Mexico and the very popular well prized copper pieces. Direct deal with owner, excelent sales, list of clients and contatcs for distributors included. La Xoma Art Store. - Alberto Yàñez, alberto_ya22 [- at -] hotmail.com, 145 0608, Todos Santos


What's Happening At The Distillery - This Sunday we will be BBQing 10-3 along with our regular breakfast/lunch menu. Take out BBQ for your gathering available, give us a call to order ahead and to plan a menu.

We are running our still every Sunday too so come in for BBQ/brunch and check out our fermenting and distilling process in action. We are offering a free Moonshine Bloody Mary, Moonshine Pina Colada, Chocolate Moonshine coffee, Moonshine Sunrise, or Distillery brand handcrafted cocktail of your choice 10-3 for our Sunday Brunch. Bet you can't have just one.

The Distillery Theater Presents: Fri. April 11, Enemy (IMDb 7.6). Please make reservations. Showtime 7:45. Come early for best seating. Our films are free with Dinner and drinks. Free popcorn and James's shorts.

We have Free, fast, DSL WIFI and charging stations for our customers. Come in and watch March Madness with us. Call ahead and we will arrange to show your game.

Restaurant/bar open 5 days 11am.-9pm. and Sunday 10-3 (later if we have an event or too much fun). Closed Mondays. We offer our handcrafted White Dog, Moonshine, Vodka, and Tequila for free tasting and purchase all day, everyday. Proudly serving Baja Brewing Draft - James, merlo4u [- at -] earthlink.net, thedistillery.mx/, 612-145-0098, Todos Santos


Guenter's German Style Sauerkraut - Crisp And Scrumptious! - My delicious homemade, naturally fermented Sauerkraut will be available to you again on Sunday, April 13 from 9am to 2pm at the Baja Beans Market in Pescadero. One forkful of my live culture Sauerkraut is as beneficial as a whole bottle of expensive probiotics! As refrigeration is advised, bring a little cooler for these morsels of Old World tradition. Contact me for special orders. - Guenter Hauser, seniorfitness4life [- at -] gmail.com, 612 137 2739

Found: Walkie Talkie - Walkie talkie while on a walk with my dogs in Todos Santos area. For more information, call 612 118 3646.


News From La Canada Del Diablo - Come join in the fun:
Yoga: Overlooking the palm forest. Monday,Wednesday, Friday 8:00am
ZUMBA: Come dance with us! Tuesday 9:00am; Friday 10:00 am
El Dharma Meditation: Sunday 10:00am
We have one retail space left in the new brick building located in the historic district of Todos Santos. If you are interested in opening a shop or gallery, or are thinking of changing location, come by and check it out. Like they say: Location... location....!

We have discovered an very talented welder/blacksmith. Windows, gates, doors, protection etc, we will be more then willing to share the secret. - Barbara Perkins, bperkins0403 [- at -] gmail.com, www.lacanadadeldiablo.com, 612-140-0069


Nice Home For Sale - Here is a 4 bedroom & 2 bathroom home selling for $117,000 USD. Living room large patio and back yard, kitchen. Off street parking with security gate. Home is in The Las Flores area and lot is 530 m/2. I have photo's to send you. lowerbaja [- at -] yahoo.com, 612-161-4728, Todos Santos


Rhythm Rapture - Jazz Modern Dance Group - Enjoy an evening of dance with beautiful dancers Alexis Burns and her group as they capture the Rhythm Rapture at Teatro Luna Azul this Saturday, April 12th.

Performance includes Modern Dance, Jazz and Firedancers. Admission Free!

Doors open 6pm. Delicious Lasagna, both meat & Vegetarian available, garden fresh salad. Pasta is gluten free! We will make Virgin Margaritas and drinks - BYOB! bluemooninbaja [- at -] yahoo.com, www.teatrolunaazul.com


US TV Networks? - Does anyone have any experience or knowledge about US TV network services currently being offered by Baja Satellite? We are looking for a way to get us broadcast TV networks for our dish system. - Tom Fitzwilliams, fitzwilliamstom [- at -] gmail.com

NEW, Complete Dish Network HD Satellite TV System For Just $399 US - That's right, for the first time ever, we're offering a complete, High-definition Dish Network Satellite TV System for just $399 US, with local installation available. Add Digital Video Recording feature for just $150 more. Price includes: dish, receiver, mount, shipping and importation and account setup! With a small 50cm dish (20") and high-definition receiver, you'll receive US networks (ABC, CBS, NBC, Fox, PBS) in High-definition, plus over 70 channels in English, 30 channels in Spanish - anywhere in Baja.

HD sports, news, entertainment and movie channels include: A&E, AMC, Animal Planet, BBC America, Bravo, CMT, CNBC, CNN, Discovery, Disney, DiY, Encore Movies, ESPN, Fox Sports, Fox News, HBO, Golf Channel, Hallmark, HGTV, History, IFC, MLB, MSNBC, National Geographic, NFL Network, Science Channel, TBS, TLC, TNT, USA, Weather Channel, and many more. Subscription packages start at just $54.99/mo. with no contract required. Place your account on vacation hold and reactivate when you return, or take it with you. This system is portable; set it up anywhere in Baja.

For a complete list of available channels and subscription packages, visit: BajaSatellite.com/BajaTV. For more details, please send Email: BajaSatellite [- at -] gmail.com. Baja Satellite, BajaSatellite.com/BajaTV.


Looking For Shipping Containers. - Looking for Shipping Containers for sale, in Baja Sur. Please contact Paul. oakhorn [- at -] hotmail.com - Paul O'connor, oakhorn [- at -] hotmail.com, Baja California Sur


Lot For Sale! - 500 m2 lot, 5 minutes away from downtown Pescadero. It has a beautiful rustic adobe and palma cabin (8x4m) almost ready to live. Electricity available, water on corner of property (easy to make contract). This lot is inside a local ranch with it´s own well. The place is very safe and excellent to grow an organic farm project. Clear title.

Lote de 500m2 a 5 minutos del centro de Pescadero. Cuenta con una preciosa cabaña rustica de adobe y palma (8x4m2) casi lista para habitarla. La electricidad esta disponible y el agua esta muy cerca de la propiedad. (es facil hacer contrato). Este lote esta dentro de un rancho local con su propio pozo. El lugar es muy tranquilo y es excelente para un proyecto de granja organica. Papeles en regla. $19,000 USD - Omar Piña, omarazul [- at -] icloud.com, 6121050651, Pescadero
Plastic Surgeon In La Paz - Offers 30 Years of Experience. Certified until 2015, member of ISAPS (International Society Of Aesthetic Plastic Surgery), member of AMCPER (Mexican Society Of Plastic Surgery), and many others. I do any cosmetic surgery, botox, fillers, radiofrecuency (procedure in which you get skin tightening, and treatment of cellulite), intense pulse light (treatment in which you improve the quality of your skin, and disappear sun damage), permanent hair removal.


Special offer until May: Botox for $4,000 pesos.


My address is Ignacio Ramirez at the corner with Reforma street. Visit drmanliospeziale.com where you can see surgery results of pre and postoperative cases. Do not take risks: If you are going to do something cosmetic, do it with a Certified Plastic Surgeon.

- Manlio Speziale, manliospeziale [- at -] gmail.com, drmanliospeziale.com, 612 1295252 Office, Cell 612 141 6298, La Paz
House For Rent - House in San Vicente (south end of Todos Santos), in walking distance to downtown.

1 bedroom with air conditioning, separate bathroom, large open concept main house on large lot. WiFi optional. $500.00 plus utilities.

Prefer serious, long-term renter(s). bajakitties [- at -] yahoo.com
Furniture! Casa Decor La Paz & Cabo - Patio Furniture * Wicker & Rattan * Marble * Rustic Hand Painted Furniture * Copper Furniture * Lighting * Kitchen Cabinets * Doors * Floor & Wall Covering * Art * Accessories * Metal Furniture * Fountains and Urns * Mexican Furniture * Imports from Around the World * Large Selection of Furniture, Rugs & Accessories. Interior Design Service! Custom Furniture! We have it all! 2 locations (Cabo and La Paz) Summer Sale: 25% to 40% Off Selected items!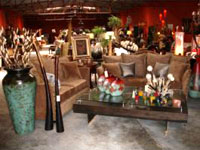 Now Wholesale to the Public: ** Low Price Guarantee. Venta de Mayoreo al Publico ** Garantizamos los precios mas baratos
Cabo San Lucas: km 3.5 on four lane next to Artisanos & Natural Granit. Tel:172 6675; Vonage: 888-557-6533; Mexican Cell: 624-176 8146. Mary Aguirre E-mail: mary.aguirre [- at -] casadecorcabo.com
La Paz: 12,000 sq. Warehouse 560 Marques De Leon
Visit our website at AntiqueRowMarket.com or e-mail: richards77 [- at -] pcisys.net
3 to 12 month Credit - no interest with Banamex card Telephone: 612-129-3364 or Cell: 612-141-7615; USA Telephone: 303-777-5157 - Luis Hernandez
Clean Up Todos Santos! - Saturday April 12, starting at 9 a.m. Please come to the entrance of Todos Santos, Cabo side. Easter is coming and we would like to show a clean Pueblo. We provided garbage bags, I don't have enough gloves for everyone, so please bring your own. Hope the student of La Palapa will help us. - Emanuela, emagard [- at -] mac.com, Todos Santos

Beautiful Bench For Sale - Reclaimed wood bench purchased from La Canada del Diablo last year. Paid $800, moving now, selling for $380. Picture avail. - Lauren, llowe369 [- at -] gmail.com, Todos Santos

Shipping/transportation Goods/furnihings To Mexico - Freight forwarding,Customs clearance, staging in my San Diego warehouse, 27+ years experience, Voted "Best in Baja" by readers or international travel magazine,Courteous, trustworthy, professional, Door to door service, Credit cards,paypal accepted.Happy Easter to all my loyal and perspective customers Monica Page Logistics - Monica Page, mpage [- at -] monicapagelogistics.com, http://www.monicapagelogistics.com, 619-777-8909 US


Excellent Caretaker Available - Mature woman with 16 years experience in property, animal and hospice care. Outstanding references. - Robin, 612-119-3936, Todos Santos

For Sale: A 1996 Trophy - 2352, 23' with a swim deck and a V-8 Chevy with 625 hours. Fuel capacity I 106 gallons. It has recessed fish boxes, rod holders, aerated bait well and forward cabin is complete with V-berth, portable toilet and galley cabinets with sink & water system. The boat has been stored in a garage also includes Escort galvanized trailer. Plus many extras. Asking $12,500. US. Contact: Warren [- at -] 612 147 1755(Mex) or 530 710-2550.(US) - Warren , bajadressler [- at -] yahoo.com, 612 147 1755



Paz N Go Burgers - Best burgers and shakes this side of Chula Vista! Beer and wine available too. 5 de Febrero between G. Prieto and A. Serdán, La Paz. Hours: 11 to 11, 7 days a week. https://www.facebook.com/pages/Paz-N-Go-Burgers/652670218129927., 612-197-3473, La Paz


Exotic Palms - No Paradise Without Palms - Visit a working palm plantation. Come by for a walk around a beautiful, organized palm plantation in Todos Santos. We have species big and small. Drive away with smaller potted palms in your car or truck, or make arrangements to supply your development project with hundreds or thousands of mature palms. There is lots of good information on our website: palms.mx.

We have a crane truck to move massive specimens. If you have a development or larger project, we can work with your Architect or Landscape Architect - We have plenty of references.


To find us, go to our website, where there's lots of good information, and click on the 'Contact & Finding Us' button - if you print out these clear instructions, you'll have no problems locating us. Our Plantation Manager, Nepo, lives on site. You can make arrangements with him to drop by for a visit. Nepo speaks Spanish only, but he can show you around, and he knows all the prices.

For larger sales, please contact Dean McQuillen - email included below. See you soon! - Dean Mcquillen, todossantos1 [- at -] hotmail.com, palms.mx, 612.152.6785 (Nepo), Todos Santos


Santo Vino Last Day Of The Season On Tuesday April 15th - Dany and Vincent are returning for the summer to the Sunshine Coast north of Vancouver. Thank you all of you who supported our restaurant and helped made it a succesful season. We are reopening refreshed and ready to create new seasonal recipes in November. Saludos Amigos y gracias. , chefdany [- at -] hotelcaliforniabaja.com, Todos Santos


High On An Acre For Sale - One acre, elevated lot in Las Tunas with fantastic ocean and mountain views. Lot is long rectangular shape that could be divided into multiple lots, each with great views. The land around the lot slopes down for unobstructed views and privacy. The 20 meter road right -aways insure the views. Looking to trade for construction costs on another site or sell. Call John 646 143 9446 - John Smith, 646 143 9446


Loreto and Mulege Satellite TV and Internet Services - Offering quality installation and repair services for Shaw Direct Satellite TV, HughesNet and commercial V-Sat Internet systems, wired and wireless home networks, VoIP telephony, home theater and structured cabling.

I'm based in Loreto, but willing to travel to remote locations. Fully bilingual, with references available upon request. Contact Jose Antonio Davila. Mx cell: 613 111 9779. US # 619 534 6401, Email: josedavilav [- at -] gmail.com, Loreto


Having Trouble Placing A Free Ad in The Baja Western Onion? - If you have had trouble Submitting an Ad or Article to the Baja Western Onion, please note you need to enable JavaScript and enable Cookies in your browser. Also, if you notice on the Confirmation Page you need to make a correction to your ad, you will need to load a new security code Each Time you back up and resubmit your ad.

Simply fill out the form here: bajawesternonion.com/submitad.asp

Please Note: Free ads for the same individual, event, subject, item, group or business can be submitted once every 14 days. DO NOT TYPE IN CAPITAL LETTERS. Avoid excessive punctuation like "!!!!" or "......." or "???." Check your spelling. Make sure you include dates, time and location for your events, and be sure to include your contact info. -
Need Service For Your Dish TV, Shaw Direct, Or Hughesnet Internet System? - If you need service, I can help you. Whether you need new parts, a new dish or cables, or just a repointing to get you back online or restore your TV service, call me at 612 104 2000 or send an Email to todossantostech [- at -] gmail.com or showmethetruth [- at -] hotmail.es.

I am local, and I provide service for new installations and repairs for the entire Los Cabos region at reasonable rates. - Ernesto Pardo, Todos Santos Technologies, todossantostech [- at -] gmail.com, showmethetruth [- at -] hotmail.es, 612 104 2000, Todos Santos

Publishing Schedule and Submission Deadlines - The Baja Western Onion is mailed every Tuesday and Friday. Please note our submission deadlines:
For inclusion in the Tuesday Edition, all articles must be submitted by 5PM PST Monday evening
For inclusion in the Friday Edition, all articles must be submitted by 5PM PST Thursday evening
We usually publish and send out each issue in the AM, but the time of delivery is based entirely upon our workload :) -
Local Services Directory Return to Top

Computer Repairs

Josue Castillo Parts, service, cleaning, anti-virus, home and office wired and wireless networking. - 612 143 1508, jocama85 [- at -] hotmail.com, Pescadero

Property Rental

Federal Zone To Rent - Cerritos Beach - Help us build a community of services and vendors. Tell us how much area you need pho.to/4bHDU. - Los Cerritos Corp, fedzone [- at -] live.com, Pescadero

Your Service Ad Here!

Advertise For Just $5 US Per Week! - Put your Service ad of up to 25 words in front of 3,800 3,900 Baja Western Onion Readers. More Info > -

Personal Development

Art for Life - Creative Coaching, Arts Workshops. Zoe Edmonds will help unleash your creativity and give the support you need to realize your creative projects. Email: zoe [- at -] artforlifebaja.com; Phone: 612-105-0056; Web: artforlifebaja.com.

Solar Energy

Solar Energy Products - Controllers, inverters, pumps, refrigerators, panels from $1.40 US/watt. Facturas available. Como El Sol, S.de RL de CV, 612-149-3825, Pescadero heideladam02 [- at -] gmail.com

Satellite TV/Water Systems

Todos Santos Technologies - Water System Installation, Tinaco cleaning, Satellite TV system installs and repairs. - Humberto Pardo, 612-104-2000, showmethetruth [- at -] hotmail.es, Todos Santos.

Solar Hot Water Systems

Solstice Solar of Baja - Solar hot-water systems for pool and home reduce energy costs and fossil-fuel dependency. - Skip Ackerman, info [- at -] solsticesolarofbaja.com, solsticesolarofbaja.com, 970-963-0846, 624-142-8002

Your Service Ad Here!

Advertise For Just $5 US Per Week! - Put your Service ad of up to 25 words in front of 3,800 3,900 Baja Western Onion Readers. More Info > -

Towing And Transport Services

Baja Wheeling S.A. de C.V. - Legal, professional transport serving Canada, US and Mexico. For quotes, call 011-52-1-612-152-6065, email us at bajawheeling [- at -] gmail.com, or visit our website bajawheeling.com.
---
Submit your News and Events, Questions and Answers articles here: http://www.bajawesternonion.com/submitad.asp

---
Featured Events This Week
Saturday, April 12
Easter Clean Up Todos Santos - 9 a.m. Entrance of Todos Santos, Cabo side. garbage bags provided, bring gloves. - Emanuela, emagard [- at -] mac.com, Todos Santos

Rhythm Rapture - Jazz Modern Dance Group - Alexis Burns and her group as they capture the Rhythm Rapture at Teatro Luna Azul. Performance includes Modern Dance, Jazz and Firedancers. Admission Free! Doors open 6pm. bluemooninbaja [- at -] yahoo.com, www.teatrolunaazul.com
Todos Muertos - From 8-11pm, Hotel California, Todos Santos. Eli and Randy Leach's full band jams the Grateful Dead and other tunes! - Eli Madden elikewise [- at -] mail.com, 612-119-4659

Sunday, April 13
21st Annual Festival De Artes - Palmas de Cortez, Los Barriles, 10am to 4pm. International food court, Bluz Explozion and Gypsy Chicks as entertainment. Space 325 pesos. - Kathy Obenshain, festivaldeartes21 [- at -] gmail.com, http://www.eastcapearts.com, Baja California Sur

Come Join Todos Muertos - Eli, Randy Leach, Pepe Sosa, and Tito Rodriguez play their last show of the season at Cerritos Surf Colony, by the pool. 4-7 pm. bajamegan [- at -] gmail.com


---
Submit your Events Here: bajawesternonion.com/submit-event.asp
---
Rides or Caravans Available/Wanted Return to Top
---
Wanted: Ride To California - Wanted Ride to Ca, WA or OR. Leaving any time. I need to be in CA by April 20. I have driven the Baja several times, speak some Spanish and can chip in some for gas. Just me, little baggage, no pets. - Becca Reinhart, Vecbec2000 [- at -] yahoo.com, 612-119-1006, Todos Santos

Driving North - Driving up Baja April 24th or 25th. Have room for a passenger or two. Share expenses. Crossing at Tecate probably and then heading to Phoenix and on to SW Colorado. - Jamie Stephens, cliffnjamies [- at -] hotmail.com, 612-134-0482, Todos Santos

Need A Car Driven North? - Anyone need a car driven north to the west coast of the USA in late April or early May? We are a couple in our late 20's. We have fallen in love with the beauty of Baja and therefore are interested in driving instead of flying. We are both great drivers and very responsible. - Sashi Douglas, sashidouglas [- at -] gmail.com, 624 129 3201

Ride North To Share-New Departure Date - I am leaving from San Jose sometime in the next week or 2. Could pick you up at any points Mulege or south. Share gas and driving and, if another woman, possibly a room. I like to drive around 6 hours a day, stay at nice places and enjoy the trip, but could go faster. No tobacco and must travel light. I am an artist and retired college art teacher and would love to share the trip with someone compatible. Interest in art not necessary. Flexibility, easy going, good communication important - Judith greenleaf, grnleaf [- at -] mcn.org, http://www.judithgreenleaf.com/, 707 206-7472, Baja California Sur

Heading To Tucson Via The Baja Ferry Mid May 2014 - Looking to caravan via the Baja Ferries to Tucson. Would like to leave around May 13th or 14th. Speak fluent Spanish if you need some help with translations. Thanks - Sylvia, treaturfeet [- at -] yahoo.com, 624-141-0332


---
Submit your Rides or Caravans Needed/Available articles here: http://www.bajawesternonion.com/submitad.asp


---
Pet Corner (Lost and Found pet articles will run for two weeks) Return to Top
---
Sweet Poodle Needs Home - Hi, my name is Penelope and I'm a well- trained, educated poodle who was found wandering on the La Paz malecon. My foster parents already have 3 dogs, and they're heading north next week. I need a new home. I'm good with dogs and people, especially children. I love to go for walks and rides in the car. I'm only about one and a half years old and full of cuddles and love. Call for more info and pictures. Matisse - Matisse Baker, 612-161-0413


Two Adorable Dogs Need Loving Homes - Two exceptionally loving and adorable dogs need permanent and loving homes. One is a small to medium male, taffy colored, "cocker spaniel type", sweet loving and playful with curly hair and big brown eyes, approx. 2 yrs old.


The second one is also a loving and playful medium white short haired pointer like female (named Prancer because she often prances with joy), approx. 6 yrs old. Both dogs are in great health and would make wonderful loving companions. They do not need to stay together. The dogs can be seen at their home in Elias Calles. - Leslie Light, leslie.light1 [- at -] gmail.com, 760-845-1795 612-151-2817

Loving Dog Needs A Home - Help, my foster parents are traveling north next week without me. I'm a year and a half old female dog, not too big with beautiful red hair. Loyal and protective, I would make a wonderful pet. Please call now for more info and pictures. - Matisse Baker, 612-161-0413

Small Cat Found Its Forever Home! - The small cat we found has become a permanent fixture. We are keeping her and taking her back to canada for the summer. Thanks! - Gwen Mcdonald, heartsease [- at -] mts.net

Pure Australian Shepherd Looking For Adoption - Shiroi, pure bred, rare white, Australian Shephard, born June 25, female. vaccines, very well taken care of and very sweet, is looking for a very good new home. 612-177-5517 please text - Petra Hauptmann, hauptmannpetra [- at -] gmail.com, 612-177-5517


Not Getting Enough Affection? - Need some loving? There are many beautiful cats and kittens just waiting to purr for you at Kitty Heaven. You could visit with them once a week or as often as you like. You might even want to help clean up a bit or maybe buy them some food. Why don't you come for a visit? - they love meeting new friends. - Angelique, bajakitties [- at -] yahoo.com, 145-0250

Good Info On What To Do If You Lose Your Dog In Baja (or Anywhere) - This excellent article courtesy of Baja Insider: bajainsider.com/baja-life/pet-care/findinglostdogs.htm -
---
Submit your Pet Corner articles here: http://www.bajawesternonion.com/submitad.asp (and remember to Spay or Neuter your pets)
Let us know if you find or place your pet so we can remove your ad -
---
Exchange Rate - Mexican Pesos to $1 USD - Courtesy themoneyconverter.com
---
Quote Of The Day
You always admire what you really don't understand. -- Blaise Pascal