---
Baja Western Onion
Alan Thompson - Publisher
Debra Webster - Editor
Advertising Information
e-mail For General Feedback
---
Dharma Talks With Robert K. Hall - Dharma Talks offered by Robert K Hall, Sundays 10-11:30 a.m. at Cañada del Diablo, located at the east end of Calle Centenario. The talks are preceded by a period of guided meditation with instructions in the Vipassana tradition. Everyone is welcome. Select talks are also available for listening online. Subscribe at the blog site. - Alvaro Colindres, eldharma [- at -] mac.com, roberthalldharmatalks.wordpress.com, Todos Santos

La Poza Lagoon Presentation On TS Weekend With Wendy - Internationally noted Marine Biologist, Dr. Roberto Carmona presents his findings on the significance of the La Poza Lagoon and why it is imperative to preserve it as one of the most important stops for over 109 bird species who rest or reside there on the Pacific Flyway between Alaska and South America. Saturday, 3pm, Cabo Mil 96.3FM. Streams live (clicke Escuchanos en vivo) or archived (Programas, Calendar 3/22, Hour: 15:00) after it airs, at www.cabomil.com.mx. - Wendy Rains, wendyrains [- at -] cabomil.com.mx,


Exotic Palms - No Paradise Without Palms - Visit a working palm plantation. Come by for a walk around a beautiful, organized palm plantation in Todos Santos. We have species big and small. Drive away with smaller potted palms in your car or truck, or make arrangements to supply your development project with hundreds or thousands of mature palms. There is lots of good information on our website: palms.mx.

We have a crane truck to move massive specimens. If you have a development or larger project, we can work with your Architect or Landscape Architect - We have plenty of references.


To find us, go to our website, where there's lots of good information, and click on the 'Contact & Finding Us' button - if you print out these clear instructions, you'll have no problems locating us. Our Plantation Manager, Nepo, lives on site. You can make arrangements with him to drop by for a visit. Nepo speaks Spanish only, but he can show you around, and he knows all the prices.

For larger sales, please contact Dean McQuillen - email included below. See you soon! - Dean Mcquillen, todossantos1 [- at -] hotmail.com, palms.mx, 612.152.6785 (Nepo), Todos Santos


The Children Of The Elias Calles Preschool Need Your Help! - The eight preschool kids finally have a new teacher, the only problem is she doesn't have a place to live. Do you have an empty room in your house or an empty house in Elias Calles where their teacher, Victoria, can live? Starting ASAP - July. Muchas gracias!

Los ocho niños Prescolar finalmente tiene un nuevo maestro, el único problema es que no tiene un lugar donde vivir. ¿Tiene una habitación vacía en su casa o una casa vacía en Elías Calles, donde su profesor, Victoria, se puede vivir? A partir de ASAP - Julio. Muchas gracias! - Zoe Edmonds, 612-105-0056, Elias Calles


Bird Photo Contest! - As part of the first annual Todos Santos Hummingbird Festival on May 11, 2014, we're holding a photo contest with 2 categories: hummingbirds and other birds. Kaia Thomson, photographer for our book - Birding in Baja California Sur - will choose the top 5 photos in each category, then festival goers will vote on the grand prize winners.

Details for photo submission in the poster. Photographers from all over the globe can participate, and photos can originate from any place you've been and photographed a bird. Grand prize: 2 nights at Los Colibris Casitas with massages, yoga, more! - Sergio Jauregui, TSEcoAdventures [- at -] hotmail.com, 612-145-0189, Todos Santos
Two Adorable Dogs Need Loving Homes - Two exceptionally loving and adorable dogs need permanent and loving homes. One is a small to medium male, taffy colored, "cocker spaniel type", sweet loving and playful with curly hair and big brown eyes, approx. 2 yrs old.


The second one is also a loving and playful medium white short haired pointer like female (named Prancer because she often prances with joy), approx. 6 yrs old. Both dogs are in great health and would make wonderful loving companions. They do not need to stay together. The dogs can be seen at their home in Elias Calles. - Leslie Light, leslie.light1 [- at -] gmail.com, 760-845-1795 612-151-2817

Saint Lukes Todos Santos - Saint Lukes Todos Santos - Feeling sick or need to see a doctor? We are offering a special on Monday, Wednesday, Friday from 9am to 6pm. 150.00 pesos non emergency consultations as well we offer 10 % discount on labwork. To get this price, please mention you saw it in the Baja Western Onion. If you have any questions, please call and ask for Hector at 624-191-4262 or 612-145-0600 (St. Lukes). - Hector Gonzalez, hector [- at -] saintlukesclinic.com, 612-145-0600, Todos Santos - Hector Gonzalez, carbcareusa [- at -] hotmail.com


Celebrate With WindandC And The Gypsy Carpenters. - We are sad to announce that Saturday the 29th will be our last night here at Los Cardones. It has been a wonderful few years here and we will miss you all very much! The Gypsy Carpenters, pictured right, will be again be playing for us this Saturday, March 29.

Please come out and help us end our time in The Baja with a bang! Thanks again to all of our friends and loyal customers who have supported us in this great adventure. WindandC and family.

- Windspirit Aum, windc [- at -] pacific.net, 612 133 1091, Pescadero
Baja Spanish School/ Up Coming Session. - Do you love to travel but feel held back by your language skills? Join us for one of our 1 week or 2 weeks long retreats to Cerritos Beach in Baja Calfornia Sur, Mèxico. Spanish classes will be paired with surf, yoga and other adventures. The retreat can be customized to accomodate individual needs.

We offer a structured educational program delivered in a laid-back atmosphere so you are able to learn a new language. Baja Spanish School is based at Cerritos in Pescadero, BCS and accomodation at Villas de Cerritos Hotel. - Guillermo Bueron Prieto, g_bueron [- at -] yahoo.com, www.bajaspanishschool.com, 612 161 4165, Todos Santos

Glasses Found, - Found a nice pair of ladies reading glasses at Sol market last Saturday (mar 22) - Bob Streimikes, i_am_rjs [- at -] yahoo.com, 612-168-6741, Todos Santos


Tai Chi And Qi Gong Classes - New Beginning Tai Chi Class – Class begins Monday March 24th and will meet once weekly at Estudio Baja from 4-5:15pm (Call for directions)

You can try your first class for free up until April 14th. Classes will run until the end of June. Sign up for this 12-class series, or stay as long as your schedule permits. You can benefit from the part of the form that you have learned. Easy to learn. No previous experience is necessary. All ages welcome. Special tuition for seniors and those on a limited income.


---

Qi Gong Classes will meet once weekly on Wednesdays, beginning March 26th; 4-5pm ..in Las Tunas at Rhoda and Steve's house. (Call for directions). This is an ongoing class. Come when you can but call first if you can.

This class is based upon the 5 elements of Chinese acupuncture. The movements and positions unblock the energy of the 5 elements within you and restore their natural balance promoting health, healing and well being. The accumulative effect of Qi Gong opens you up to the universal energy inside you and opens your awareness to your connection to all of life. Call or email for more information. - Rhoda Jacobs, barakabaja [- at -] gmail.com, www.taichifoundation.org, 612 157 6088


Follow Up On Free Trees - I want to thank all of the people that responded to my plea to plant Palo Blanco seeds and seedlings throughout the Southern Baja to replace the native plants being cut and to plant them on your properties, also. The project ended up extremely successful and a lot of Palo Fierros, Palo Verdes and Palo de Arcos were also planted. Plus I met a lot of conservation minded people. It was a learning process for us all. We will do this again this summer and per your requests, we will add the native Coral Tree(Chilicote) and the native Plumeria(Rubra). - Banana Bill (William Goben), billnls [- at -] AOL.com, 612 108 0711, Baja California Sur


Home On Wheels For Sale $3900.00 OBO - 29 ft. 1989 Prowler RV with walk around queen bedroom, 2 entry doors, sofa/xtra bed combo, propane frig range & oven,shower, small tub, dinette, Koss 10 CD sound system, ample storage and new roof.

Located on east cape near Zac's Bar & Punta Gorda. leespradling.era [- at -] gmail.com. Casa Cortez ph 208 2441000 - Lee Spradling, 208 244 1000

Grand Opening Of Gallo Azul Pizza Bar - Join _us for our grand opening. Monday March 31st, 2014, 18:00, Zaragoza casí esquina Militar, Centro, Gallo Azul Pizza Bar, Todos Santos Free Pizza tasting, No host bar - Alan Becerril, 6121588457, Todos Santos

Thanks Ivan Martinez - One of the reasons that I have the time to pursue my environmental projects is because I have the best CPA in the Baja. Ivan Martinez. He has done so much for me that I would like to tell other Gringos about him. He has been helping me for 15 years. He has done all of my Accounting, Real Estate closings, Fideicomisos, Corporation reporting, and is SUPER with Immigration. He recently helped a lady friend of mine evict a deadbeat Gringo renter, for free! Ivan at 612 34 89664, email mc_sc27 [- at -] Live.com. Thank you Ivan. - Banana Bill (William Goben), billnls [- at -] aol.com, 612 108 0711, Baja California Sur

Wanted Ride North In Last Week Of March - Hi, I would like to arrive in Canada by the end of March, and a ride anyplace north = to the border, California, Oregon or Wash would be great. I speak Spanish well, have diven the Baja many times, in a large RV, and am a non=smoker. Will pay of course. - Susan H, cvec17 [- at -] hotmail.com, Pescadero


What's Happening At The Distillery - We will be BBQing every Sunday 10-3 along with our regular breakfast/lunch menu. Take out BBQ for your gathering available. Give us a call to order ahead.
We are running our still every Sunday too so come in for BBQ/brunch and check out our fermenting and distilling process in action.We are offering a free Moonshine Bloody Mary, Moonshine Pina Colada, Chocolate Moonshine coffee, Moonshine Sunrise, or Distillery brand handcrafted cocktail of your choice 10-3 for our Sunday Brunch. Bet you can't have just one.

The Distillery Theater Presents: Fri. March 28. Nymphomaniac: Vol. I uncut version. Rated 7.5-7.7. Tues. April 1, Nymphomaniac: Vol. II. Please make reservations. Showtime 7:30. Come early for best seating. Our films are free with Dinner and drinks. Free popcorn and James's shorts.

We have Free, fast, DSL WIFI and charging stations for our customers.

Come in and watch March Madness with us. Call ahead and we will arrange to show your game.

Restaurant/bar open 5 days 11am.-9pm. and Sunday 10-3 (later if we have an event or too much fun). Closed Mondays. We offer our handcrafted White Dog, Moonshine, Vodka, and Tequila for free tasting and purchase all day, everyday. Proudly serving Baja Brewing Draft. - James, merlo4u [- at -] earthlink.net, thedistillery.mx/, 612-145-0098, Todos Santos


Calling All Hummingbird Monitoring Project Volunteers! - Please join us at Baja Beans on Saturday, March 29 at 10:00 AM to submit data sheets and share experiences. We'll also be doing some planning for the Hummingbird Festival. We look forward to seeing you there! - Stephanie Rousso, profaunabaja [- at -] gmail.com, Todos Santos


Ride Share Or Caravan March 30 - Driving back to Northern CA (Nevada City) from Pescadero, planning to take about 5 days to get there. If you are interested in either a ride share (help with gas?) or a caravan, please contact me (exact date may be flexible). - Janet Rosner, rjrosner [- at -] sbcglobal.net, 612-158-8947, Pescadero

Receptionist Needed At Cerritos Surf Colony - Apply in person at Cerritos Surf Colony. This is a salary position. Must speak good english and be a team player. Great chance to work for a great company. - Gabriel, 612-131-8011, Pescadero


David Raitt And The Baja Boogie Band Are In Town - David Raitt and the Baja Boogie Band, just off their winter US and Canadian tour will be performing this week on Friday,March 28th, Marina's in Pescadero and on Saturday, March 29th at The Hotel California, Todos Santos. The entire six piece band will be performing. Get your "Blues A Rockin" - Dave Hutcheson, dave_hutcheson [- at -] hotmail.com, http://www.bajaboogieband.com



Art Classes Every Tuesday In April - Join local artist Anita Trammell from 10:00 - 1:00 at the Casa Horizonte Restaurant next to the Pino Market.

Learn a different technique every week. This is a hands on course for beginners to the experienced. Class fee is 400 pesos and includes all supplies.

For questions and to reserve your spot contact - Anita Trammell, anita.trammell [- at -] sbcglobal.net, 612-104-8188, Todos Santos


Trailer 30 Foot Rent - Trailer on private lo clse to sol 2 ocean mountsin vies /elec water tv etc 250\ mnth. 760 967 7608 - John Molea, jmolea [- at -] sbcglobal.net, 7609677608, Todos Santos

Baja Beans Coffee In Amazon - Are you interested in buying Baja Beans Coffee in a near future through Amazon? Please help us giving us your mail in a private message so we can let you know when this happens, as well as interesting info about coffee and other promotions - Hesed Najera, info [- at -] bajabeans.com, http://bajabeans.com, 6121303391


Plastic Surgeon In La Paz - Offers 30 Years of Experience. Certified until 2015, member of ISAPS (International Society Of Aesthetic Plastic Surgery), member of AMCPER (Mexican Society Of Plastic Surgery), and many others. I do any cosmetic surgery, botox, fillers, radiofrecuency (procedure in which you get skin tightening, and treatment of cellulite), intense pulse light (treatment in which you improve the quality of your skin, and disappear sun damage), permanent hair removal.


Special offer until May: Botox for $4,000 pesos.


My address is Ignacio Ramirez at the corner with Reforma street. Visit drmanliospeziale.com where you can see surgery results of pre and postoperative cases. Do not take risks: If you are going to do something cosmetic, do it with a Certified Plastic Surgeon.

- Manlio Speziale, manliospeziale [- at -] gmail.com, drmanliospeziale.com, 612 1295252 Office, Cell 612 141 6298, La Paz


Ride Needed From Todos Santos To Airport - San Jose Del Cabo - Looking for ride from central Todos Santos to San Jose Del Cabo Airport early a.m. on March 31st. Will pay Gas. - ruthshaw [- at -] rogers.com, 612 167 8666


2006 Dodge Caravan For Sale - -Navy blue colour, -In great shape with only one previous owner, -Stow and Go model - back seats fold into floor, -Low Km's, - extremely reliable vehicle. Must sell ASAP, Asking $4300 o.b.o - Catherine/javier, catherinegolinsky [- at -] yahoo.ca, 6241161671, Todos Santos


House For Rent - House in San Vicente (south end of Todos Santos), in walking distance to downtown.

1 bedroom with air conditioning, separate bathroom, large open concept main house on large lot. WiFi optional. $500.00 plus utilities.

Prefer serious, long-term renter(s). bajakitties [- at -] yahoo.com


Ride Share Available To Northern California - We have space in our pick-up truck for 1 or 2 persons. Departure from Todos Santos during 1st week of April. Some cargo space available. Pls. call cell 612-118-2379; 612-118-2379, Todos Santos



For Sale-car Tow Dolly Ready To Tow Something Back To U.s. - I used this tow dolly to tow a vehicle to Todos Santos. Now I need to sell it. It is a 2012 Stehl Tow Dolly manufactured in S. Carolina, USA. Check it out at www.stehltow.com. Asking 900 US dollars or best offer. Call my MX cell-6121182015 - Sunny, 6121182015, Todos Santos


Furniture! Casa Decor La Paz & Cabo - Patio Furniture * Wicker & Rattan * Marble * Rustic Hand Painted Furniture * Copper Furniture * Lighting * Kitchen Cabinets * Doors * Floor & Wall Covering * Art * Accessories * Metal Furniture * Fountains and Urns * Mexican Furniture * Imports from Around the World * Large Selection of Furniture, Rugs & Accessories. Interior Design Service! Custom Furniture! We have it all! 2 locations (Cabo and La Paz) Summer Sale: 25% to 40% Off Selected items!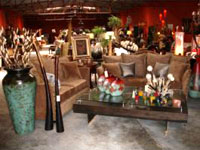 Now Wholesale to the Public: ** Low Price Guarantee. Venta de Mayoreo al Publico ** Garantizamos los precios mas baratos
Cabo San Lucas: km 3.5 on four lane next to Artisanos & Natural Granit. Tel:172 6675; Vonage: 888-557-6533; Mexican Cell: 624-176 8146. Mary Aguirre E-mail: mary.aguirre [- at -] casadecorcabo.com
La Paz: 12,000 sq. Warehouse 560 Marques De Leon
Visit our website at AntiqueRowMarket.com or e-mail: richards77 [- at -] pcisys.net
3 to 12 month Credit - no interest with Banamex card Telephone: 612-129-3364 or Cell: 612-141-7615; USA Telephone: 303-777-5157 - Luis Hernandez


2007 29' Legends 5th Wheel - 2007 29' Legends 5th Wheel Trailer For Sale in Los Cerritos. Made by Pilgrim International. 2500 Watt Solar Sytem with the winter package in good condition. 3 slide outs. 25,000.00 OBO Call Wendell 612-147-7312 or Jim at 612-169-1821 - Wendell Ross, k2extremedog [- at -] yahoo.ca, 612-147-7312, Canada


I Need - Navigator GPS Mexico - USA - I need a GPS for my car, in good condition for USA. Ramon Elizalde jreosuna [- at -] hotmail.com here in Todos Santos - 1450009. Boutique Santa Maria, in front of Centro Cultural - Ramon Elizalde, jreosuna [- at -] hotmail.com, 6121450009, Todos Santos


Seeking Long Term Rental - Looking for a pet friendly long term rental in Todos Santos or Pescadero starting around the first week of May this year. Price range approximately $650. more or less per month. I hope to have a fenced yard and room for an art studio. Thank you! - Jennifer Lindberg, jenniferlindberg5 [- at -] gmail.com, 612 142 1676, Todos Santos

Attention Body Workers And Those Desiring A Pain Free Day! - Are you feeling like you need someone to work your knots and ease the stresses out of your body? Do you feel like you have potential range of motion in some places that you don't know how to reach? Come check out a free talk and try out Yamuna Body Rolling and Foot Fitness.

You will be given the opportunity to experience for yourself how easy and magical a guided self-massage can be and the possibilities that can be created. Monday, April 7th at 9am at Estudio Baja, on Degollado across from Shut up Frank's next to Miguel's Restaurant - Emily, info [- at -] estudiobaja.com, www.estudiobaja.com, 612-108-0721

2007 5th Wheel For Sale - 29 foot Legends by Pilgrim International. $24,950.00 OBO Please visit CL Baja Sur - see link here. - Jim Skelton, skejam [- at -] shaw.ca, http://bajasur.es.craigslist.com.mx/rvs/4395289480.html, 612-169-1821, Pescadero



Computers For Sale - Refurbished notebooks from 150-450.00us. All English Windows 7 and ready to go. Mostly IBM/Lenovo Thinkpads in various configurations of processor speed, memory, and hard drive size. All have new or working batteries, wifi, cd-rom drives, etc. Check out the link below for Thinkpad info. Custom configurations available. Trade-ins considered, working or not. Email me with your phone number for pricing and availability. - Scott Cole, Scott [- at -] pescadise.com, www.pescadise.com/thinkpad.html




Small Package - Hi, I have a small package I need brought down from the U.S.. Is anyone coming down between April 3-7 ? I could have it mailed to you. I would really appreciate it! Thank you! - Jaime 818-281-6997-u.s. Cell, pescaderosurf [- at -] hotmail.com, 612-134-0480, Pescadero


Shipping/Transportation Goods And Furnishings To Mexico? - Freight forwarding, Customs clearance,Staging at my San Diego warehouse,"Best in Baja" as voted by readers of international travel magazine. Credit cards, paypal accepted, Door to door service, 27+ years experience, Courteous,trustworthy, professional, Monica Page Logistics - Monica Page, mpage [- at -] monicapagelogistics.com, http://www.monicapagelogistics.com, 619-777-8909, United States


Clean Up Todos Santos-->> - Saturday March 29, 9am. Please come in front of the GIM, on the road to Las Playta. We need support, we provide garbage bags and gloves. - Emanuela, emagard [- at -] mac.com, 612-178-0108



Best To Start Early - Spring is here and it's time to clean out those closets. The Palapa Society can use it all; clothes, shoes, furniture, kitchen items, tools, art, books, DVDs, electronics, etc. Call us to pick up donations. We'll store them until the TIANGUIS the Saturday after Thanksgiving. Also, if you have family & friends coming down, ask them to Pack For A Cause; fill a backpack with used or new items and donate, backpack and all. That would be great!

This sale benefits our Becca Scholarship Program, palapasociety.org. Call Susan Doyle 145-0821 or Roxanne Rosenblatt, caboroxy [- at -] aol.com, 130 3162, Pescadero



Apartments For Rent - Here in Todos Santos there are two units at the rental price of $3,000 pesos per month, across from Rumi Garden Resturant on the corner. Owner speaks Spanish go direct to home. Ask for Jesus -, lowerbaja [- at -] gmail.com, 612-1077586, Todos Santos


Loreto and Mulege Satellite TV and Internet Services - Offering quality installation and repair services for Shaw Direct Satellite TV, HughesNet and commercial V-Sat Internet systems, wired and wireless home networks, VoIP telephony, home theater and structured cabling.

I'm based in Loreto, but willing to travel to remote locations. Fully bilingual, with references available upon request. Contact Jose Antonio Davila. Mx cell: 613 111 9779. US # 619 534 6401, Email: josedavilav [- at -] gmail.com, Loreto


Having Trouble Placing A Free Ad in The Baja Western Onion? - If you have had trouble Submitting an Ad or Article to the Baja Western Onion, please note you need to enable JavaScript and enable Cookies in your browser. Also, if you notice on the Confirmation Page you need to make a correction to your ad, you will need to load a new security code Each Time you back up and resubmit your ad.

Simply fill out the form here: bajawesternonion.com/submitad.asp

Please Note: Free ads for the same individual, event, subject, item, group or business can be submitted once every 14 days. DO NOT TYPE IN CAPITAL LETTERS. Avoid excessive punctuation like "!!!!" or "......." or "???." Check your spelling. Make sure you include dates, time and location for your events, and be sure to include your contact info. -
Need Service For Your Dish TV, Shaw Direct, Or Hughesnet Internet System? - If you need service, I can help you. Whether you need new parts, a new dish or cables, or just a repointing to get you back online or restore your TV service, call me at 612 104 2000 or send an Email to todossantostech [- at -] gmail.com or showmethetruth [- at -] hotmail.es.

I am local, and I provide service for new installations and repairs for the entire Los Cabos region at reasonable rates. - Ernesto Pardo, Todos Santos Technologies, todossantostech [- at -] gmail.com, showmethetruth [- at -] hotmail.es, 612 104 2000, Todos Santos



Publishing Schedule and Submission Deadlines - The Baja Western Onion is mailed every Tuesday and Friday. Please note our submission deadlines:
For inclusion in the Tuesday Edition, all articles must be submitted by 5PM PST Monday evening
For inclusion in the Friday Edition, all articles must be submitted by 5PM PST Thursday evening
We usually publish and send out each issue in the AM, but the time of delivery is based entirely upon our workload. -
Local Services Directory Return to Top

Computer Repairs

Josue Castillo Parts, service, cleaning, anti-virus, home and office wired and wireless networking. - 612 143 1508, jocama85 [- at -] hotmail.com, Pescadero

Property Rental

Federal Zone To Rent - Cerritos Beach - Help us build a community of services and vendors. Tell us how much area you need pho.to/4bHDU. - Los Cerritos Corp, fedzone [- at -] live.com, Pescadero

Your Service Ad Here!

Advertise For Just $5 US Per Week! - Put your Service ad of up to 25 words in front of 3,800 3,900 Baja Western Onion Readers. More Info > -

Personal Development

Art for Life - Creative Coaching, Arts Workshops. Zoe Edmonds will help unleash your creativity and give the support you need to realize your creative projects. Email: zoe [- at -] artforlifebaja.com; Phone: 612-105-0056; Web: artforlifebaja.com.

Solar Energy

Solar Energy Products - Controllers, inverters, pumps, refrigerators, panels from $1.40 US/watt. Facturas available. Como El Sol, S.de RL de CV, 612-149-3825, Pescadero heideladam02 [- at -] gmail.com

Satellite TV/Water Systems

Todos Santos Technologies - Water System Installation, Tinaco cleaning, Satellite TV system installs and repairs. - Humberto Pardo, 612-104-2000, showmethetruth [- at -] hotmail.es, Todos Santos.

Solar Hot Water Systems

Solstice Solar of Baja - Solar hot-water systems for pool and home reduce energy costs and fossil-fuel dependency. - Skip Ackerman, info [- at -] solsticesolarofbaja.com, solsticesolarofbaja.com, 970-963-0846, 624-142-8002

Your Service Ad Here!

Advertise For Just $5 US Per Week! - Put your Service ad of up to 25 words in front of 3,800 3,900 Baja Western Onion Readers. More Info > -

Towing And Transport Services

Baja Wheeling S.A. de C.V. - Legal, professional transport serving Canada, US and Mexico. For quotes, call 011-52-1-612-152-6065, email us at bajawheeling [- at -] gmail.com, or visit our website bajawheeling.com.
---
Submit your News and Events, Questions and Answers articles here: http://www.bajawesternonion.com/submitad.asp

---
Featured Events This Week
Saturday, March 29
Clean Up Todos Santos - 9am. Please come in front of the GIM, on the road to Las Playta. We need support, we provided garbage bags and gloves. - Emanuela, emagard [- at -] mac.com, 612-178-0108

Hummingbird Monitoring Project Volunteers Meeting - Baja Beans, 10:00 AM to submit data sheets, share experiences, and plan for the Hummingbird Festival. - Stephanie Rousso, profaunabaja [- at -] gmail.com, Todos Santos

La Poza Lagoon Presentation On TS Weekend With Wendy - Marine Biologist, Dr. Roberto Carmona presents findings on the significance and preservation of the La Poza Lagoon. 3pm, Cabo Mil 96.3FM. Streams live (clicke Escuchanos en vivo) or archived (Programas, Calendar 3/22, Hour: 15:00) after it airs, at www.cabomil.com.mx. - Wendy Rains, wendyrains [- at -] cabomil.com.mx,

Joe Firstman Band - 7PM, Crossroads/Vidasoul East Cape, Vinorama/Cabo Pulmo. Joe Firstman Band. Joe is a very accomplished musician with many albums. He played in the band for the Carson Daly Show. - Joan Hafenecker joan [- at -] vidasoul.com, 624 142 1165, www.vidasoul.com

David Raitt And The Baja Boogie Band - Hotel California, Todos Santos. - Dave Hutcheson, dave_hutcheson [- at -] hotmail.com, http://www.bajaboogieband.com

Celebrate With WindandC - Celebrate our last night here at Los Cardones with music by The Gypsy Carpenters. - WindandC and family, Windspirit Aum, windc [- at -] pacific.net, 612 133 1091, Pescadero
Monday, March 31
Free Ayurveda Seminar With Valma Brenton - Pura Vida Health Food Store, Todos Santos, 10:30 until noon. Focus on general introduction to Ayurveda and how to improve sleep. - Valma Brenton, vbrenton [- at -] island.net, http:/www.bajayoga-ayurveda.com, 612 131 6387, Baja California Sur

Grand Opening Of Gallo Azul Pizza Bar - Free Pizza tasting, No host bar, 18:00, Zaragoza casí esquina Militar, Centro, Gallo Azul Pizza Bar - Alan Becerril, 6121588457, Todos Santos
Thursday, April 03
Skymed Takes You Home - 10 AM, Roadrunner Bakery - Plaza de Puebla , Los Barriles. Join us for a complimentary continental breakfast -- presenting an informational seminar on the SkyMed Emergency Air Evacuation Membership service. RSVP - Janeel Eddie janeel.eddie [- at -] skymed.com, 612 124 1752 La Paz land line

---
Submit your Events Here: bajawesternonion.com/submit-event.asp
---
Rides or Caravans Available/Wanted Return to Top
---
March 15 Or Later - Western Canada To Todos Santos - Mid aged couple looking to share/gas/driving to Baja from any point in Western Canada (Calgary) to Todos Santos Mid-March to beginning of April. Have some things to bring - so a vehicle with some room like a truck would be great. pkennedysmith [- at -] gmail.com - pkennedysmith [- at -] gmail.com

Wanted Ride North In Last Week Of March - Hi, I would like to arrive in Canada by the end of March, and a ride anyplace north = to the border, California, Oregon or Wash would be great. I speak Spanish well, have diven the Baja many times, in a large RV, and am a non=smoker. Will pay of course. - Susan H, cvec17 [- at -] hotmail.com, Pescadero

Ride Share Or Caravan March 30 - Driving back to Northern CA (Nevada City) from Pescadero, planning to take about 5 days to get there. If you are interested in either a ride share (help with gas?) or a caravan, please contact me (exact date may be flexible). - Janet Rosner, rjrosner [- at -] sbcglobal.net, 612-158-8947, Pescadero

Ride Needed From Todos Santos To Airport - San Jose Del Cabo - Looking for ride from central Todos Santos to San Jose Del Cabo Airport early a.m. on March 31st. Will pay Gas. - ruthshaw [- at -] rogers.com, 612 167 8666

Ride Share Available To Northern California - We have space in our pick-up truck for 1 or 2 persons. Departure from Todos Santos during 1st week of April. Some cargo space available. Pls. call cell 612-118-2379; 612-118-2379, Todos Santos


---
Submit your Rides or Caravans Needed/Available articles here: http://www.bajawesternonion.com/submitad.asp


---
Pet Corner (Lost and Found pet articles will run for two weeks) Return to Top
---
Two Adorable Dogs Need Loving Homes - Two exceptionally loving and adorable dogs need permanent and loving homes. One is a small to medium male, taffy colored, "cocker spaniel type",sweet loving and playful with curly hair and big brown eyes, approx. 2 yrs old. The second one is also a loving and playful medium white short haired pointer like female (named Prancer because she often prances with joy), approx. 6 yrs old. Both dogs are in great health and would make wonderful loving companions. They do not need to stay together. The dogs can be seen at their home in Elias Calles. - Leslie Light, leslie.light1 [- at -] gmail.com, 760-845-1795 612-151-2817


Found: A Lost Female Dog-->> - A beautiful female dog was found on feb 26 around the downtown area, she is hazelnut color with curly hair, short, and wears a nice flowered collar, was found in good condition and must be older than 3 years. If you recognize the dog please call because i won't be able to keep her and will have to give her up for adoption if owner doesn't appear soon. Thanks for your help! - Citlali Aguilar, citlaliagsa [- at -] gmail.com, 612-143-64-16, Todos Santos

Found: Small Cat - A small female black & brown striped tabby cat wearing a flea collar came to our yard in barrio La Calera in Todos Santos. She is very friendly and seems well taken care of. We would like to reunite her with her owners. - Gwen Mcdonald, heartsease [- at -] mts.net, 612 132 0095, Todos Santos

Pure Australian Shepherd Looking For Adoption - Shiroi, pure bred, rare white, Australian Shephard, born June 25, female. vaccines, very well taken care of and very sweet, is looking for a very good new home. 612-177-5517 please text - Petra Hauptmann, hauptmannpetra [- at -] gmail.com, 612-177-5517



Not Getting Enough Affection? - Need some loving? There are many beautiful cats and kittens just waiting to purr for you at Kitty Heaven. You could visit with them once a week or as often as you like. You might even want to help clean up a bit or maybe buy them some food. Why don't you come for a visit? - they love meeting new friends. - Angelique, bajakitties [- at -] yahoo.com, 145-0250

Good Info On What To Do If You Lose Your Dog In Baja (or Anywhere) - This excellent article courtesy of Baja Insider: bajainsider.com/baja-life/pet-care/findinglostdogs.htm -
---
Submit your Pet Corner articles here: http://www.bajawesternonion.com/submitad.asp (and remember to Spay or Neuter your pets)
Let us know if you find or place your pet so we can remove your ad -
---
Exchange Rate - Mexican Pesos to $1 USD - Courtesy themoneyconverter.com
---

Quote Of The Day: " The family is the nucleus of civilization. " ~ Will Durant