---
Baja Western Onion
Alan Thompson - Publisher
Debra Webster - Editor
Advertising Information
e-mail For General Feedback
---
Clean Up Todos Santos-->> - Saturday March 29, 9am. Please come in front of the GIM, on the road to Las Playta. We need support, we provided garbage bags and gloves. - Emanuela, emagard [- at -] mac.com, 612-178-0108

Best To Start Early - Spring is here and it's time to clean out those closets. The Palapa Society can use it all; clothes, shoes, furniture, kitchen items, tools, art, books, DVDs, electronics, etc. Call us to pick up donations. We'll store them until the TIANGUIS the Saturday after Thanksgiving. Also, if you have family & friends coming down, ask them to PACK FOR A CAUSE; fill a backpack with used or new items and donate, backpack and all. That would be great!

This sale benefits our Becca Scholarship Program, http://palapasociety.org/. Call Susan Doyle 145-0821 or - Roxanne Rosenblatt, caboroxy [- at -] aol.com, 130 3162, Pescadero


1999 Infinity Qx4-->> - 4-wheel, auto., all options, A/C, 6 disc Bose, sunroof. New brakes, shocks, springs. stabilizer & sway bar bushing. New radiator & hoses, timing belt.14,000 miles on new BF Goodrich tires. 186,000 miles runs great and looks great. This is a very quiet comfortable car off road or hwy. White exterior, tan leather interior. $5,700 OBO - Jeff Welch , 612 117 3353, Baja California Sur

Free Water Filter Systems By Aquasmart Water - With your donation and support of Hogar del Nino, we offer a choice of Sparkling Clean dishes, with Pentair calcium removal cartridge for your dishwasher--Free. Bacteria and Cyst Pentair filter system for icemakers/refrigerators and side taps--Free. Under the sink Carbon Block or sediment Filter set--Free. Limited quantities. Support this cause now. - Erwin Lapschies, erwinecosmart [- at -] gmail.com, http://erwinecosmart.wix.com/ecosmart-tecnologies-ea, 6241669473, Baja California Sur


Exotic Palms - No Paradise Without Palms - Visit a working palm plantation. Come by for a walk around a beautiful, organized palm plantation in Todos Santos. We have species big and small. Drive away with smaller potted palms in your car or truck, or make arrangements to supply your development project with hundreds or thousands of mature palms. There is lots of good information on our website: palms.mx.

We have a crane truck to move massive specimens. If you have a development or larger project, we can work with your Architect or Landscape Architect - We have plenty of references.


To find us, go to our website, where there's lots of good information, and click on the 'Contact & Finding Us' button - if you print out these clear instructions, you'll have no problems locating us. Our Plantation Manager, Nepo, lives on site. You can make arrangements with him to drop by for a visit. Nepo speaks Spanish only, but he can show you around, and he knows all the prices.

For larger sales, please contact Dean McQuillen - email included below. See you soon! - Dean Mcquillen, todossantos1 [- at -] hotmail.com, palms.mx, 612.152.6785 (Nepo), Todos Santos

Help Support Your Local Community - Volunteers and donations greatly appreciated for families in need of assistance in Pescadero. Grupo Madre Teresa helps with food, medical supplies, basic assistance and loving connection to individuals and families in Pescadero who are in need of support. We're a volunteer group of locals wanting to help others in our community. If you would like to contribute in any way, please feel free to contact - Giovanni Espinoza, giopesky [- at -] gmail.com, https://www.facebook.com/pages/Grupo-Madre-Teresa/581333771926184, 612-157-2793, Pescadero - Giovanni Espinoza, giopesky [- at -] gmail.com, https://www.facebook.com/pages/Grupo-Madre-Teresa/581333771926184, 612-157-2793, Pescadero

Volunteers, Musicians Needed For Loreto Fest 2014 - Gratis volunteer talent needed for a workshop or seminar a few hours a day to to help generate funds at the Loreto Fest., May 2, 3, & 4th. Gratis musician talent also needed. Funds generated at Loreto Fest help support the education of children and the charities of the Loreto community. Festival located at Puerto Escondido B.C.S., Mexico - 22 km south of Loreto. Let's make Loreto Fest, a Music Fest for everyone to come, play and have fun. Pirates in Paradise theme, so dress your best! - Connie Sunlover, hiddenportyachtclub [- at -] yahoo.com, http://www.hiddenportyachtclub.com, Loreto



Bird Photo Contest! - As part of the first annual Todos Santos Hummingbird Festival on May 11, 2014, we're holding a photo contest with 2 categories: hummingbirds and other birds. Kaia Thomson, photographer for our book - Birding in Baja California Sur - will choose the top 5 photos in each category, then festival goers will vote on the grand prize winners.

Details for photo submission in the poster. Photographers from all over the globe can participate, and photos can originate from any place you've been and photographed a bird. Grand prize: 2 nights at Los Colibris Casitas with massages, yoga, more! - Sergio Jauregui, TSEcoAdventures [- at -] hotmail.com, 612-145-0189, Todos Santos

Restaurant - Bar Chill N Grill - Located in Todos Santos behind the gas station in El Molino. Breakfast everyday from 10 to 1pm. Lunch and dinners everyday from 4pm to 10pm except Sundays. Closed Mondays! Open mic "Rockin Taco Tuesday." Live musica Mexicana on Thursdays. - Cary Corado, cary_co [- at -] hotmail.com, 612 151 1441, Todos Santos


Celebrate With WindandC And The Gypsy Carpenters. - We are sad to announce that Saturday the 29th will be our last night here at Los Cardones. It has been a wonderful few years here and we will miss you all very much! The Gypsy Carpenters, pictured right, will be again be playing for us this Saturday, March 29.

Please come out and help us end our time in The Baja with a bang! Thanks again to all of our friends and loyal customers who have supported us in this great adventure. WindandC and family.

- Windspirit Aum, windc [- at -] pacific.net, 612 133 1091, Pescadero


For Sale: Casa Pura Vida - Castillo De Arena, East Cape. Delightful fully furnished, turn-key, green energy home overlooking the Sea of Cortez and the famous East Cape Dune. New solar power system with backup generator. Professionally landscaped gardens, backyard privacy walls, community water supply-local well, on demand propane tankless hot water heaters, and washing machine. Sale of house also includes two (2) Honda ATVs and a flatbed trailer for ATV transport. The property is approximately 600 meters from the beach and there is a road adjacent to the property, which allows beach access. No CCR's restricting the use of the property. Owner financing available. - Keith Williams, keith.williams [- at -] windermere.com, http://keithwilliams.withwre.com/listings/my-active-listings?page=2, 624.159.2393, Cabo Pulmo-East Cape

Reels For Sale - Shimano TLD 30 $175., Shimano TLD 50 $275., PENN International 30 VSW $475..All in new condition with Spectra. Los Barrilas Phone #1410607 or email bajadickfierro [- at -] hotmail.com - Dick Villinger, bajadickfierro [- at -] hotmail.com, 1410607, Los Barriles


Ride Offered From San Diego To San Jose Del Cabo - Leaving San Diego early Friday, 3/28 with room for one passenger heading south. I have driven the Baja many times and plan to spend just one night on the road. So, if you're looking for a quick trip down and will share gas and maybe hotel expenses, let me know. I'm a mid-age woman driving a small pick-up truck with stuff in the back and a couple surfboards on top. - Jackie, sbjackie [- at -] gmail.com

Baja Spanish School/ Up Coming Session. - Do you love to travel but feel held back by your language skills? Join us for one of our 1 week or 2 weeks long retreats to Cerritos Beach in Baja Calfornia Sur, Mèxico. Spanish classes will be paired with surf, yoga and other adventures. The retreat can be customized to accomodate individual needs.We offer a structured educational program delivered in a laid-back atmosphere so you are able to learn a new language. Baja Spanish School is based at Cerritos in Pescadero, BCS and accomodation at Villas de Cerritos Hotel. - Guillermo Bueron Prieto, g_bueron [- at -] yahoo.com, www.bajaspanishschool.com, 612 161 4165, Todos Santos
Carlas Nails Has Moved - We have moved to a real nice quite location at the corner of Ignacio Zaragoza and Rangel streets. Were just above the Pintu Sayer paint store. Pedicures - Manicures - Massage. Celluar: 612 100 8910. - Carla Verduzco, devore2014 [- at -] gmail.com, 624 171 1863, Todos Santos


Tai Chi And Qi Gong Classes - New Beginning Tai Chi Class – Class begins Monday March 24th and will meet once weekly at Estudio Baja from 4-5:15pm (Call for directions)

You can try your first class for free up until April 14th. Classes will run until the end of June. Sign up for this 12-class series, or stay as long as your schedule permits. You can benefit from the part of the form that you have learned. Easy to learn. No previous experience is necessary. All ages welcome. Special tuition for seniors and those on a limited income.


---

Qi Gong Classes will meet once weekly on Wednesdays, beginning March 26th; 4-5pm ..in Las Tunas at Rhoda and Steve's house. (Call for directions). This is an ongoing class. Come when you can but call first if you can.

This class is based upon the 5 elements of Chinese acupuncture. The movements and positions unblock the energy of the 5 elements within you and restore their natural balance promoting health, healing and well being. The accumulative effect of Qi Gong opens you up to the universal energy inside you and opens your awareness to your connection to all of life. Call or email for more information. - Rhoda Jacobs, barakabaja [- at -] gmail.com, www.taichifoundation.org, 612 157 6088


Restaurant Equitment For Sell And Misc. - Hello everyone, we have a big, double-door commercial refrigerator for sale that is in great shape and the price is only $1,100 USD. We also have a freezer for sale that is brand new and that one is only $900 USD. We also have an espressor machine for $600 USD and two smokers to smoke meat, fish, etc., for $350 USD. - Luis Hernandez , CASAdecorlapaz [- at -] me.com, 612 141 7615

2 Longboards For Sale- 1 Norco Mountain Bike - Harbor 9'4 with bag. Great shape. $500; Olea 8'0 $250; Norco Charger. Mens frame. Nice bike. See it on Norcos website. $450. - Dave, 6121676693


Home On Wheels For Sale $3900.00 OBO - 29 ft. 1989 Prowler RV with walk around queen bedroom, 2 entry doors, sofa/xtra bed combo, propane frig range & oven,shower, small tub, dinette, Koss 10 CD sound system, ample storage and new roof.

Located on east cape near Zac's Bar & Punta Gorda. leespradling.era [- at -] gmail.com. Casa Cortez ph 208 2441000 - Lee Spradling, 208 244 1000


Book Signing - Wednesday, March 26, 5:00 p.m. at Miguel's Restaurant. Come have a tapa and a glass of wine (or margarita - not gratis) and celebrate my finally writing a book - Tales of Tiny Town. It has wonderful illustrations by local artists. I will have books for sale there, but if you can't make it, it can be purchased at El Tecolote bookstore. - Pam Cobb, senoracobb [- at -] yahoo.com, 612-102-7983, Todos Santos

House Painter - Let us paint your house. Interior, exterior. Airless spray painting system. No drips. 20 years experience. - Ace Shawver, aceandlinda [- at -] yahoo.com, 612-149-3572

2001 Xr 400 Motorcycle For Sale - Loww mileage, in great conditions! Brought from USA (Montana) last spring, only ridden 6 times since. Added back rack and passenger pegs ($350 value). This bike was not raced or ridden hard. To see photos of bike go to http://bajasur.es.craigslist.com.mx/mcy/4389087281.html. $2,500 firm. P.S.--The XR 400s are work horses. Very reliable machines. I didn't want a newer bike as they are very tricky to maintain in a place like Baja. Change the oil and do the basic maintainance and the XR 400 will run forever. - Paolo Marchesi, 6121483376, United States


What's Happening At The Distillery - The Distillery Theater Presents: Wow!! The Grandmaster last Fri. was stunning. Thanks for coming. Tues. March 26, The Hunt. Nominated (2014) Best Foreign Language Film of the Year (IMDB 8.3) English subbed. Fri. March 28. Nymphomaniac: Vol. I uncut version. Rated 7.5-7.7. Tues. April 1, Nymphomaniac: Vol. II. Please make reservations. Showtime 7:30. Come early for best seating. Our films are free with Dinner and drinks. Free popcorn and James's shorts.

We have Free, fast, DSL WIFI and charging stations for our customers.

Come in and watch March Madness with us. Call ahead and we will arrange to show your game.

We are offering a free Moonshine Bloody Mary, Moonshine Pina Colada, or Chocolate Moonshine coffee, Moonshine Sunrise, or the Distillery handcrafted cocktail of your choice 10-3 for our Sunday Brunch. Bet you can't have just one.

We are running our still every Sunday so come in for brunch and check out our fermenting and distilling process in action.

Restaurant/bar open 5 days 11am.-9pm. and Sunday 10-3 (later if we have an event or too much fun). Closed Mondays. We offer our handcrafted White Dog, Moonshine, Vodka, and Tequila for free tasting and purchase all day, everyday. Proudly serving Baja Brewing. - James, merlo4u [- at -] earthlink.net, thedistillery.mx, Todos Santos


Zodiac With 15 Hp Mercury Outboard - Nice boat with a really good outboard. See ad on Craislist Cabo for photos and details. simondave [- at -] hotmail.com, http://bajasur.en.craigslist.com.mx/boa/4371578598.html, Pescadero

Roku TV Streaming Box Brand New - For sale New Roku 3 Streaming box. $100.00 US. Go to Roku.com for info. about the Roku 3. - Penny Brozda, pennybrozda [- at -] mac.com, http://www.roku.com, 612-147-7550, Todos Santos


ATV Or A Small Vehicle To Rent - I would like to rent an ATV or a small car for about two months. I live in Las Tunas and my work and school of my 4-year-old child are in town. Thank you very much. - Ivonne Benítez, jeremyvonn [- at -] hotmail.com, 612 176 9685, Todos Santos


Las Tunas House with Ocean View - $249,000 2BD/2BA On spacious acre of land. Newly remodeled by respected local designer. Main house with open floor plan and smooth plastered walls. Ocean views from the kitchen, living room, and bedroom (750 sq ft). Across enclosed lush courtyard is a separate guest casita with bathroom (240 sq ft). Turn key furnished with washer/dryer in laundry bodega. Rooftop deck and ground floor patio with new pine media sombras. Roof area with expansive ocean views is structurally ready for addition. Beautiful mature landscaping and ejido irrigation. Set back on the ocean side of Las Playitas, with the road paved beyond driveway. Short walk to the beach and desert hiking across the street. House lot including driveway 1830m2 (.45 acres) with adjacent ocean facing lot 2000m2 (.49 acres) for a total of 3830m2 (.95 acres)

Shown by appointment only. Please contact Diana at 612-133-3468, or email dianapandell [- at -] sbcglobal.net, 612-133-3468, imageshack.com/a/iSOq/1
Free Ayurveda Seminar With Valma Brenton - Hi everyone, I am offering another free Ayurveda Seminar at the Pura Vida Health Food Store in Todos Santos, on Monday, March 31st at 10:30 until noon. This month I will focus on a general introduction to Ayurveda and how to improve sleep. Ayurveda is science of life and longevity. It utilizes laws of nature and natural resources to restore health and optimize wellness throughout the life. With origins in India, its principles are easily applied to our current culture. Ayurveda is a holistic health care that teaches the body, mind and spirit to Thrive! Please come and join in. - Valma Brenton , vbrenton [- at -] island.net, http:/www.bajayoga-ayurveda.com, 612 131 6387, Baja California Sur


Amazing Pool Eliminator - A swimming pool, spa, or large fountain is often your highest energy consumer after air conditioning. The Pool Eliminator will cut this energy cost 50% while extending the life of your main filtration system. The patent-pending Pool Eliminator uses completely safe copper and silver ions to purify water, allowing you an 80% reduction in purchases of harsh pool chemicals. The ionization process also reduces Total Dissolved Solids (TDS), precipitating hard water minerals to gradually eliminate scaling on your pool tiles and water features.

The 100% solar-powered Pool Eliminator is the only all-in-one ionizer and pool filter pump on the market today. The scientific facts available conclude that a combination of chlorine plus the copper and silver system is a proven, safe and economical approach to purifying water in swimming pools and spas. The new dual disinfection method is also easy to implement. This allows a considerable margin of error for maintaining a sanitary pool.

Introductory price is $994 USD or $12,900 Mexican Pesos. No other product in the world has a faster payback time - months, not years. - Charles Shipman, info [- at -] pooleliminator.mx, pooleliminator.mx/, (612) 145-1061, Baja California Sur

Art Classes Every Tuesday In April-->> - Join local artist Anita Trammell from 10:00 - 1:00 at the Casa Horizonte Restaurant next to the Pino Market. Learn a different technique every week. This is a hands on course for beginners to the experienced. Class fee is 400 pesos and includes all supplies. For questions and to reserve your spot contact - Anita Trammell, anita.trammell [- at -] sbcglobal.net, 612-104-8188, Todos Santos
Dana's Diner - Hola, We just had a quick bite at Dana's Diner, next to the Pemex in Pescadero. Food was great and the owner very nice. We would highly recommend their restaurant! Al & Debbie - Todos Santos (Mar '14) - albarby [- at -] gmail.com, Todos Santos

Introducing:Guenter's German Style Sauerkraut - My delicious homemade, naturally fermented Sauerkraut will be available to you on Sunday, March 30 at the market at Baja Beans in Pescadero. One forkful of my live culture Sauerkraut has as many beneficial bacteria as a whole bottle of expensive probiotics! As refrigeration is needed, bring a little cooler with you for these morsels of Old World tradition. German Style Sauerkraut - your gut will thank you. - Guenter Hauser, seniorfitness4life [- at -] gmail.com


Plastic Surgeon In La Paz - Offers 30 Years of Experience. Certified until 2015, member of ISAPS (International Society Of Aesthetic Plastic Surgery), member of AMCPER (Mexican Society Of Plastic Surgery), and many others. I do any cosmetic surgery, botox, fillers, radiofrecuency (procedure in which you get skin tightening, and treatment of cellulite), intense pulse light (treatment in which you improve the quality of your skin, and disappear sun damage), permanent hair removal.


Special offer until May: Botox for $4,000 pesos.


My address is Ignacio Ramirez at the corner with Reforma street. Visit drmanliospeziale.com where you can see surgery results of pre and postoperative cases. Do not take risks: If you are going to do something cosmetic, do it with a Certified Plastic Surgeon.

- Manlio Speziale, manliospeziale [- at -] gmail.com, drmanliospeziale.com, 612 1295252 Office, Cell 612 141 6298, La Paz
House For Rent-->> - House in San Vicente (south end of Todos Santos), in walking distance to downtown. 1 bedroom with air conditioning, separate bathroom, large open concept main house on large lot. WiFi optional. $500.00 plus utilities. Prefer serious, long-term renter(s). bajakitties [- at -] yahoo.com

Bingo Cards Needed! - Looking for multiple Bingo cards. Check your craft and game supplies!! - Angie, angie.wood [- at -] hotmail.com, 612 152 1553

For Sale - 1983 Cape Dory Cutter, 31 ft. long, diesel engine/auto pilot. Docked in Long Beach, CA. Estate sale. Asking $15,000. Reasonable offers considered. - Glenn Costello, gcostello [- at -] earthlink.net, 562-715-6813, United States


Furniture! Casa Decor La Paz & Cabo - Patio Furniture * Wicker & Rattan * Marble * Rustic Hand Painted Furniture * Copper Furniture * Lighting * Kitchen Cabinets * Doors * Floor & Wall Covering * Art * Accessories * Metal Furniture * Fountains and Urns * Mexican Furniture * Imports from Around the World * Large Selection of Furniture, Rugs & Accessories. Interior Design Service! Custom Furniture! We have it all! 2 locations (Cabo and La Paz) Summer Sale: 25% to 40% Off Selected items!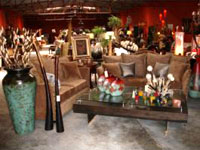 Now Wholesale to the Public: ** Low Price Guarantee. Venta de Mayoreo al Publico ** Garantizamos los precios mas baratos
Cabo San Lucas: km 3.5 on four lane next to Artisanos & Natural Granit. Tel:172 6675; Vonage: 888-557-6533; Mexican Cell: 624-176 8146. Mary Aguirre E-mail: mary.aguirre [- at -] casadecorcabo.com
La Paz: 12,000 sq. Warehouse 560 Marques De Leon
Visit our website at AntiqueRowMarket.com or e-mail: richards77 [- at -] pcisys.net
3 to 12 month Credit - no interest with Banamex card Telephone: 612-129-3364 or Cell: 612-141-7615; USA Telephone: 303-777-5157 - Luis Hernandez


Beautiful Beachfront Acreage - 2.25 ac Gorgeous views of mountains and ocean. Already subdivided into 5 lots. Owner financing to qualified buyer. Call Patricia - Patricia Huff, pjedge [- at -] hotmail.com, 541-399-6650 US, Elias Calles


House Sitting *Wanted* - I have been travelling to Todos Santos for the past 3 years now. I would like to stay over the summer, to experience what living here full time would be like. I am a young professional looking for a home to care take as soon as April 1st and until Oct/Nov. I have a small dog, a car, can speak spanish fairly well, love gardening, quiet time and practicing yoga. I have a lot of local references available upon request. Please contact me if interested. - Liz, lizzcampbell [- at -] gmail.com, 612 141 3366, Todos Santos


Seeking Ride! - Seeking a ride north for me and my dog, Rose. She`s a 4gr old black lab, obedience, trained, loveable true companion. We need to get to Medford, Oregon, sometime in April or May. Please call Monte if you can help us. Thank you. 624-121-6812 - Monte Danville, diegosole [- at -] live.com.ar, 624-121-6812, Baja California Sur

Carpenter Seek`s Work - Carpenter Seek`s work to make money to get home. Have no tools but have 25 years experience and local references. Will accept any type of work. Please call Monte. 624-121-6812 - Montey Danville, diegosole [- at -] live.com.ar, 624-121-6812

SUP Boards - Hi, Tava SUP boards 9'8's, 10'2's, and 11'2's -- brand new! more on this cl link- http://bajasur.es.craigslist.com.mx/spo/4327654730.html - tj.schmidt72 [- at -] gmail.com


Business Sale Or Investment Opportunity - La Bodega de Todos Santos is a 4 year old wine distribution and retail sales business, profitable in each year of operation. It has led and been the beneficiary of the increasing demand of tourists and Mexicans alike to "Eat Local, Drink Local" and is a feature in the emerging and well-regarded Mexican Wine industry.

The business represents and distributes for 15 of the country's premier boutique wineries as well as the 3 largest wine producers in Mexico (L.A. Cetto, Santo Tomas and Freixenet Mexico) in Baja California Sur.
La Bodega is accepting a full sale or a significant investor who would like to maintain a presence in Todos Santos and operate an established, fun, popular, profitable business. Pleased to share details with serious candidates.

Featured in numerous noteworthy publications including Moon Guides, NY Times, LA Magazine, San Francisco Magazine and more.

Salud! - La Bodega De Todos Santos.3, labodegadetodossantos [- at -] gmail.com, 612 152 0181, Baja California Sur


Los Tocayos And Their Famous Open Mic Review - Greg & Greg will be hosting the weekly open mic every Wednesday at Marina's in Pescadero. Come on in and show your stuff on stage and enjoy margaritas and selected beers [- at -] 2 for the price of one. There's a 30 peso cover which gives the hosts a little something for their time. We'll see you there. - Greg Kitchel, g.kitchel [- at -] montereybay.com, 612 119 37 05, Pescadero



Ocean View Rental - Lovely! Sleep with the sounds of surf. 2 bedrooms/1bath, kitchen/livin/diningg. Furnished.Linens and fully equiped kitvhen. Pool included. 360 Ocean and mountain viws on rooftop deck.1 block walk to beach. Just South of Las Playitas surf beach corner of las Dunas St. Greenhouse garden. Secure gated parking for 2 cars. Just finished. $900 cocos per month. USA 619 890-1544. - Jane , importancia1 [- at -] gmail.com, From USA 521 612 141-0427, Baja California Sur

Capoeira Todos Santos - Capoeira Todos Santos if you are looking for a fun new activity for yourself or your kids. Thursdays, Fridays and Saturdays 3-4 at DIF. - Diana Flores, dianafloresfotografa [- at -] hotmail.com, http://www.luacapoeira.com/todosantos/, 6121043410, Todos Santos


Traditional Pottery - Learn tradidional pottery of Antigua California at Rancho Pilar. K. 74 Hwy 19 by the beach. 5 days including a meal plus one evening for firing. nxt workshop on first week of april. call cuco and Pilar 612 137 9900 or to ranchopilar [- at -] hotmailcom. Reservations for may now available. - Cuco Moyron, ranchopilar [- at -] hotmail.com, 612 1379900, Elias Calles


Seeking A Home Sitting Position - I am a single man who does not smoke I able to live and take care of your home while its vacant. I have done this type of work before. Taking care of animals and plants or pool is all good. I can work anywhere around the Todos Santos or Pescadero area. lowerbaja [- at -] yahoo.com, 612-161-4728, Todos Santos


Loreto and Mulege Satellite TV and Internet Services - Offering quality installation and repair services for Shaw Direct Satellite TV, HughesNet and commercial V-Sat Internet systems, wired and wireless home networks, VoIP telephony, home theater and structured cabling.

I'm based in Loreto, but willing to travel to remote locations. Fully bilingual, with references available upon request. Contact Jose Antonio Davila. Mx cell: 613 111 9779. US # 619 534 6401, Email: josedavilav [- at -] gmail.com, Loreto


Beautiful Vacation Photos - Welcome spring, where are you going on your next vacation? Todos Santos Pueblo Magico, Los Cabos, La Paz? Flytographer is already is 70 cities around the world,
I invite you to try this new and fun way to get awesome pictures from your next trip with your couple, family or friends. Send me a message and I will give you a $25 dlls discount coupon. - Diana Flores, diana [- at -] dianaflores.net, http://www.flytographer.com, 6121043410, Todos Santos

Having Trouble Placing A Free Ad in The Baja Western Onion? - If you have had trouble Submitting an Ad or Article to the Baja Western Onion, please note you need to enable JavaScript and enable Cookies in your browser. Also, if you notice on the Confirmation Page you need to make a correction to your ad, you will need to load a new security code Each Time you back up and resubmit your ad.

Simply fill out the form here: bajawesternonion.com/submitad.asp

Please Note: Free ads for the same individual, event, subject, item, group or business can be submitted once every 14 days. DO NOT TYPE IN CAPITAL LETTERS. Avoid excessive punctuation like "!!!!" or "......." or "???." Check your spelling. Make sure you include dates, time and location for your events, and be sure to include your contact info. -


Vacation Home For Sale - Selling my winter vacation place in Todos Santos, It is located in a gated community with full and part time residence. The community has an outdoor pool, 3 unit motel and an organic store on site.I have lived in the residence for a number of years and have made many improvements.It comes with a large outside living area and kitchen, with large brick BBQ. There is enclosed shower/bathroom and. a closed bedroom area.There is an ups stairs sitting area to enjoy the quite times. Furniture, cooking utensils, linen, etc come with it. $28k or best offer. Pictures on request. jrcook1 [- at -] hotmail.com, 6121340104, Todos Santos


Last Chance For Shipping Stuff North - I had a cancellation. I still got room! in my F-650 5-ton super C class. Boxs, suitcases or rubbermaids are preferred. Please send me what you have and where you live. $50 USD for one standard size rubbermaid all the way to Canada.. I go around LA up 99 to I-5 to Bellingham Wash. leaving April 4rth. Have refferancs. - Wheeler Jon, k2extremedog [- at -] yahoo.ca, Canada


Need Service For Your Dish TV, Shaw Direct, Or Hughesnet Internet System? - If you need service, I can help you. Whether you need new parts, a new dish or cables, or just a repointing to get you back online or restore your TV service, call me at 612 104 2000 or send an Email to todossantostech [- at -] gmail.com or showmethetruth [- at -] hotmail.es.

I am local, and I provide service for new installations and repairs for the entire Los Cabos region at reasonable rates. - Ernesto Pardo, Todos Santos Technologies, todossantostech [- at -] gmail.com, showmethetruth [- at -] hotmail.es, 612 104 2000, Todos Santos



Publishing Schedule and Submission Deadlines - The Baja Western Onion is mailed every Tuesday and Friday. Please note our submission deadlines:
For inclusion in the Tuesday Edition, all articles must be submitted by 5PM PST Monday evening
For inclusion in the Friday Edition, all articles must be submitted by 5PM PST Thursday evening
We usually publish and send out each issue in the AM, but the time of delivery is based entirely upon our workload. -
Local Services Directory Return to Top

Computer Repairs

Josue Castillo Parts, service, cleaning, anti-virus, home and office wired and wireless networking. - 612 143 1508, jocama85 [- at -] hotmail.com, Pescadero

Property Rental

Federal Zone To Rent - Cerritos Beach - Help us build a community of services and vendors. Tell us how much area you need pho.to/4bHDU. - Los Cerritos Corp, fedzone [- at -] live.com, Pescadero

Your Service Ad Here!

Advertise For Just $5 US Per Week! - Put your Service ad of up to 25 words in front of 3,800 3,900 Baja Western Onion Readers. More Info > -

Personal Development

Art for Life - Creative Coaching, Arts Workshops. Zoe Edmonds will help unleash your creativity and give the support you need to realize your creative projects. Email: zoe [- at -] artforlifebaja.com; Phone: 612-105-0056; Web: artforlifebaja.com.

Solar Energy

Solar Energy Products - Controllers, inverters, pumps, refrigerators, panels from $1.40 US/watt. Facturas available. Como El Sol, S.de RL de CV, 612-149-3825, Pescadero heideladam02 [- at -] gmail.com

Satellite TV/Water Systems

Todos Santos Technologies - Water System Installation, Tinaco cleaning, Satellite TV system installs and repairs. - Humberto Pardo, 612-104-2000, showmethetruth [- at -] hotmail.es, Todos Santos.

Solar Hot Water Systems

Solstice Solar of Baja - Solar hot-water systems for pool and home reduce energy costs and fossil-fuel dependency. - Skip Ackerman, info [- at -] solsticesolarofbaja.com, solsticesolarofbaja.com, 970-963-0846, 624-142-8002

Your Service Ad Here!

Advertise For Just $5 US Per Week! - Put your Service ad of up to 25 words in front of 3,800 3,900 Baja Western Onion Readers. More Info > -

Towing And Transport Services

Baja Wheeling S.A. de C.V. - Legal, professional transport serving Canada, US and Mexico. For quotes, call 011-52-1-612-152-6065, email us at bajawheeling [- at -] gmail.com, or visit our website bajawheeling.com.
---
Submit your News and Events, Questions and Answers articles here: http://www.bajawesternonion.com/submitad.asp

---
Featured Events This Week
Wednesday, March 26
Book Signing - 5:00 p.m. at Miguel's Restaurant. Help us celebrate my finally writing a book: Tales of Tiny Town. Books will be for sale tonight and at El Tecolote bookstore. - Pam Cobb, senoracobb [- at -] yahoo.com, 612-102-7983, Todos Santos


Saturday, March 29
Clean Up Todos Santos - 9am. Please come in front of the GIM, on the road to Las Playta. We need support, we provided garbage bags and gloves. - Emanuela, emagard [- at -] mac.com, 612-178-0108

Joe Firstman Band - 7PM, Crossroads/Vidasoul East Cape, Vinorama/Cabo Pulmo. Joe Firstman Band. Joe is a very accomplished musician with many albums. He played in the band for the Carson Daly Show. - Joan Hafenecker joan [- at -] vidasoul.com, 624 142 1165, www.vidasoul.com

Monday, March 31
Free Ayurveda Seminar With Valma Brenton - At the Pura Vida Health Food Store in Todos Santos, 10:30 until noon. The focus will be on a general introduction to Ayurveda and how to improve sleep. - Valma Brenton , vbrenton [- at -] island.net, http:/www.bajayoga-ayurveda.com, 612 131 6387, Baja California Sur


---
Submit your Events Here: bajawesternonion.com/submit-event.asp
---
Rides or Caravans Available/Wanted Return to Top
---
March 15 Or Later - Western Canada To Todos Santos - Mid aged couple looking to share/gas/driving to Baja from any point in Western Canada (Calgary) to Todos Santos Mid-March to beginning of April. Have some things to bring - so a vehicle with some room like a truck would be great. pkennedysmith [- at -] gmail.com - pkennedysmith [- at -] gmail.com

Wanted Ride North In Last Week Of March - Hi, I would like to arrive in Canada by the end of March, and a ride anyplace north = to the border, California, Oregon or Wash would be great. I speak Spanish well, have diven the Baja many times, in a large RV, and am a non=smoker. Will pay of course. - Susan H, cvec17 [- at -] hotmail.com, Pescadero

Ride Share Or Caravan March 30 - Driving back to Northern CA (Nevada City) from Pescadero, planning to take about 5 days to get there. If you are interested in either a ride share (help with gas?) or a caravan, please contact me (exact date may be flexible). - Janet Rosner, rjrosner [- at -] sbcglobal.net, 612-158-8947, Pescadero

Ride Needed From Todos Santos To Airport - San Jose Del Cabo - Looking for ride from central Todos Santos to San Jose Del Cabo Airport early a.m. on March 31st. Will pay Gas. - ruthshaw [- at -] rogers.com, 612 167 8666

Ride Share Available To Northern California - We have space in our pick-up truck for 1 or 2 persons. Departure from Todos Santos during 1st week of April. Some cargo space available. Pls. call cell 612-118-2379; 612-118-2379, Todos Santos

Seeking Co-pilot From And To San Francisco Bay Area - Driving south from SF Bay Area to BCS (Todos Santos) departing April 19. Driving north from Todos Santos departing May 17. One way or round trip - I am looking for someone to share driving and gas. Have room for only one other human. I usually take it slow: 4 days each way, and enjoy the views along the way a bit. - Jane Sipe, jsipe [- at -] juno.com, 707 291 6463 US, United States


---
Submit your Rides or Caravans Needed/Available articles here: http://www.bajawesternonion.com/submitad.asp


---
Pet Corner (Lost and Found pet articles will run for two weeks) Return to Top
---
Two Adorable Dogs Need Loving Homes - Two exceptionally loving and adorable dogs need permanent and loving homes. One is a small to medium male, taffy colored, "cocker spaniel type",sweet loving and playful with curly hair and big brown eyes, approx. 2 yrs old. The second one is also a loving and playful medium white short haired pointer like female (named Prancer because she often prances with joy), approx. 6 yrs old. Both dogs are in great health and would make wonderful loving companions. They do not need to stay together. The dogs can be seen at their home in Elias Calles. - Leslie Light, leslie.light1 [- at -] gmail.com, 760-845-1795 612-151-2817


Found: A Lost Female Dog-->> - A beautiful female dog was found on feb 26 around the downtown area, she is hazelnut color with curly hair, short, and wears a nice flowered collar, was found in good condition and must be older than 3 years. If you recognize the dog please call because i won't be able to keep her and will have to give her up for adoption if owner doesn't appear soon. Thanks for your help! - Citlali Aguilar, citlaliagsa [- at -] gmail.com, 612-143-64-16, Todos Santos

Found: Small Cat - A small female black & brown striped tabby cat wearing a flea collar came to our yard in barrio La Calera in Todos Santos. She is very friendly and seems well taken care of. We would like to reunite her with her owners. - Gwen Mcdonald, heartsease [- at -] mts.net, 612 132 0095, Todos Santos

Pure Australian Shepherd Looking For Adoption - Shiroi, pure bred, rare white, Australian Shephard, born June 25, female. vaccines, very well taken care of and very sweet, is looking for a very good new home. 612-177-5517 please text - Petra Hauptmann, hauptmannpetra [- at -] gmail.com, 612-177-5517



Not Getting Enough Affection? - Need some loving? There are many beautiful cats and kittens just waiting to purr for you at Kitty Heaven. You could visit with them once a week or as often as you like. You might even want to help clean up a bit or maybe buy them some food. Why don't you come for a visit? - they love meeting new friends. - Angelique, bajakitties [- at -] yahoo.com, 145-0250

Good Info On What To Do If You Lose Your Dog In Baja (or Anywhere) - This excellent article courtesy of Baja Insider: bajainsider.com/baja-life/pet-care/findinglostdogs.htm -
---
Submit your Pet Corner articles here: http://www.bajawesternonion.com/submitad.asp (and remember to Spay or Neuter your pets)
Let us know if you find or place your pet so we can remove your ad -
---
Exchange Rate - Mexican Pesos to $1 USD - Courtesy themoneyconverter.com
---

Quote of the Day: " Great dreams of great dreamers are always transcended. " ~ A. P. J. Abdul Kalam