---
Baja Western Onion
Alan Thompson - Publisher
Debra Webster - Editor
Advertising Information
e-mail For General Feedback
---
Dog Poisonings - A Warning To San Sebastian Area Residents - There have been many dog poisonings and deaths in recent months, several more occurred last week. If you walk your dogs to the beach or along the roads be very careful. DO NOT let your dog eat any discarded food or plastics bags on the road or bushes as we're not sure how this is happening. We know that the last 2 incidents involved hamburger with some kind of poison. This is a horrific way to die and it must be stopped! We all must be very careful until this person has been caught. Please report anyone throwing out food. - Submitted by Concerned Citizens, Todos Santos

Spay/Neuter Clinic a Big Success - We want to extend a huge thanks to all the people who volunteered at the clinic last week in the dust & heat. The list of volunteers is too long to mention everyone individually... Thanks for all the delicious meals and snacks, giving the vets energy to operate on more animals; the strong guys who set up and cleaned up afterwards. We did 174 animals in 3 days! Thanks CSU, the Hub, Susan McPherson, Marion Stewart for dinners at night. The clinic was so successful that all the tents blew away in the strong winds. - Angelique Schornstein, bajakitties [- at -] yahoo.com, Baja California Sur


Exotic Palms - No Paradise Without Palms - Visit a working palm plantation. Come by for a walk around a beautiful, organized palm plantation in Todos Santos. We have species big and small. Drive away with smaller potted palms in your car or truck, or make arrangements to supply your development project with hundreds or thousands of mature palms. There is lots of good information on our website: palms.mx.

We have a crane truck to move massive specimens. If you have a development or larger project, we can work with your Architect or Landscape Architect - We have plenty of references.


To find us, go to our website, where there's lots of good information, and click on the 'Contact & Finding Us' button - if you print out these clear instructions, you'll have no problems locating us. Our Plantation Manager, Nepo, lives on site. You can make arrangements with him to drop by for a visit. Nepo speaks Spanish only, but he can show you around, and he knows all the prices.

For larger sales, please contact Dean McQuillen - email included below. See you soon! - Dean Mcquillen, todossantos1 [- at -] hotmail.com, palms.mx, 612.152.6785 (Nepo), Todos Santos

Bird Photo Contest! - As part of the first annual Todos Santos Hummingbird Festival on May 11, 2014, we're holding a photo contest with 2 categories: hummingbirds and other birds. Kaia Thomson, photographer for our book - Birding in Baja California Sur - will choose the top 5 photos in each category, then festival goers will vote on the grand prize winners.

Details for photo submission in the poster. Photographers from all over the globe can participate, and photos can originate from any place you've been and photographed a bird. Grand prize: 2 nights at Los Colibris Casitas with massages, yoga, more! - Sergio Jauregui, TSEcoAdventures [- at -] hotmail.com, 612-145-0189, Todos Santos



Padrinoproject.com - Padrino: Godfather, Sponsor, Second (chance). Things at Hogar del Nino are definately improving, but the 25 beautiful children currently living there still need your support. Just basic necessities of food, water, electricity, gas, propane, etc. cost about $82,500 pesos/month ($6,500.00 usd).

Even if you are leaving Todos Santos for the summer, you can support them by pledging a small, monthly donation by visiting PadrinoProject.com and clicking on Become a Padrino. All donations made through our websites are 501(c)(3) tax deductible in the US. Check us out of Facebook: https://www.facebook.com/Hogardelninotodossantos. nancyserfas [- at -] aol.com, www.hogardelnino-baja.org/





2nd Singer Songwriter Series - Saturday, March 22, in concert under the stars, four talented Musicians: Robert Drake - Classical and Latin Jazz, David Raitt - Blues & Swing, Chris Paulson - Folk Rock, and Special Guest Jon Nicholson, performing all original music. This evening is also a fundraiser for the Firemen. Doors open at 6pm with Curried Coconut Chicken dinner. Vegetarian available too. music at 7pm. Teatro Luna Azul. Come out and support the firemen and these great musicians! Tickets 100 pesos at Tecolote Bookstore. The road is now paved! Info & Directions: www.teatrolunaazul.com. bluemooninbaja [- at -] yahoo.com, www.teatrolunaazul.com


Celebrate With WindandC And The Gypsy Carpenters. - We are sad to announce that Saturday the 29th will be our last night here at Los Cardones. It has been a wonderful few years here and we will miss you all very much! The Gypsy Carpenters will be playing for us this Saturday the 22nd and the 29th. Please come out and help us end our time in The Baja with a bang! Thanks again to all of our friends and loyal customers who have supported us in this great adventure. WindandC and family. - Windspirit Aum, windc [- at -] pacific.net, 612 133 1091, Pescadero


House For Rent - House in San Vicente (south end of Todos Santos), in walking distance to downtown. 1 bedroom with air conditioning, separate bathroom, large open concept main house on large lot. WiFi optional. $500.00 plus utilities. bajakitties [- at -] yahoo.com

Festival De Cine De TS and Film School Seek Donations - We are getting ready to inaugurate the Leonardo Perel's Film School with our Spring/Summer workshops for kids and high school students. We are in need of equipment donations. Projector, Photo, and filmmaking equipment such as cameras, computers, and software (seeking Apple/Mac if possible). All donations can be dropped off at the Escuela de Cine de "Leonardo Perel", (behind the Teatro Marquez de Leon). Email to set up an appointment for drop off. Please contact: jamie [- at -] todossantoscine.org. - Jamie Sechrist, jamie [- at -] todossantoscine.org, http://www.todossantoscine.org/


Tai Chi And Qi Gong Classes - New Beginning Tai Chi Class – Class begins Monday March 24th and will meet once weekly at Estudio Baja from 4-5:15pm (Call for directions)

You can try your first class for free up until April 14th. Classes will run until the end of June. Sign up for this 12-class series, or stay as long as your schedule permits. You can benefit from the part of the form that you have learned. Easy to learn. No previous experience is necessary. All ages welcome. Special tuition for seniors and those on a limited income.


---

Qi Gong Classes will meet once weekly on Wednesdays, beginning March 26th; 4-5pm ..in Las Tunas at Rhoda and Steve's house. (Call for directions). This is an ongoing class. Come when you can but call first if you can.

This class is based upon the 5 elements of Chinese acupuncture. The movements and positions unblock the energy of the 5 elements within you and restore their natural balance promoting health, healing and well being. The accumulative effect of Qi Gong opens you up to the universal energy inside you and opens your awareness to your connection to all of life. Call or email for more information. - Rhoda Jacobs, barakabaja [- at -] gmail.com, www.taichifoundation.org, 612 157 6088
Monday Night Thai Dinner At Bistro Magico - Guest chef Mayra's Kitchen. Pad Thai, Papaya Salad and BBQ Chicken or Tofu all for 155 pesos. Appetizers and Thai Tea Icecream avail separately.

6pm to 8pm. Grab a glass of wine from La Bodega or take your food to go. Nom. Nom. Located at the corner of Millitar and Hidalgo. info [- at -] bistromagico.com, www.bistromagico.com, 612 169 9200, Todos Santos


Home On Wheels For Sale $3900.00 OBO - 29 ft. 1989 Prowler RV with walk around queen bedroom, 2 entry doors, sofa/xtra bed combo, propane frig range & oven,shower, small tub, dinette, Koss 10 CD sound system, ample storage and new roof.

Located on east cape near Zac's Bar & Punta Gorda. leespradling.era [- at -] gmail.com. Casa Cortez ph 208 2441000 - Lee Spradling, 208 244 1000


Dance Band At Hotel California - This Saturday, March 22, the "Lost Dogs" band originating from Los Zacatitos on the East Cape will get you to tap your feet and boogie down with a mix of country folk/rock, 60'S and 70'S, and their own original songs. Don't miss out on the fun and great sounds beginning at 8 p.m. - Jack Webb, WINDSECHO2 [- at -] YAHOO.COM, U.S. 208-709-8184, Baja California Sur


What's Happening At The Distillery - The Distillery Theater Presents: Fri. March 21 Martin Scorsese Presents THE GRANDMASTER, Distributed by Harvey Weinstein. Dubbed in English, nominated for two 2014 Oscars (in Cinematography and Costume Design). Tues. March 26, The Hunt. Nominated (2014) Best Foreign Language Film of the Year (IMDB 8.3) English subbed. Please make reservations. Showtime 7:30. Come early for best seating. Our films are free with Dinner and drinks. Free popcorn and James's shorts.

We have Free, fast, DSL WIFI and charging stations for our customers.

Come in and watch March Madness with us. Call ahead and we will arrange to show your game.

Wake up call. We are offering a free Moonshine Bloody Mary, Moonshine Pina Colada, or Chocolate Moonshine coffee with your breakfast from 8 am. to noon.

We will soon be producing unflavored, sweet corn based, high octane White Dog (62%) for you purists. Come in and watch it drip out of the still (82%) and take a taste.

Restaurant/bar open 5 days 8am.-10pm. and Sunday till 3 (unless we have an event or too much fun). Closed Mondays. We offer our handcrafted Moonshine, Vodka, and Tequila for free tasting and purchase all day, everyday. Proudly serving Baja Brewing draft - James, merlo4u [- at -] earthlink.net, thedistillery.mx, Todos Santos
Desnudos En Su Tinta - La Paz Drawing Club-->> - The next exhibition at Alas Y Olas opens Friday April 25th featuring artists from The Drawing Club in La Paz. Fransisco Merino is the maestro leading the group.

Please join us at the opening reception from 4-7 and lets support this new group of aspiring Mexican artists into our community in Todos Santos. - Daphna Jindrich, alasyolasgallery [- at -] hotmail.com, 612 145 0789, Todos Santos


Building A Casa? - Do you have an architect or contractor? Did you know that there will not be any government inspections on your project during construction? Did you know the people you hired will inspect their own work? Why not have a retired building and engineering contractor from California with 40 years' experience, keep an eye on your project. Be your eyes and ears? Very inexpensive and money saved in the long run.

If you are just getting started and need an architect or builder I can help with that. - Jim Coulson, 612 183 1077, jimcoulsoncontractor [- at -] yahoo.com, www.ccmbaja.com


Last Night With Joe Firstman And Friends At La Esquina - Join us for our last Thursday night with these hip bearded boys. We are so grateful for the 20 amazing and unique shows they played at La Esquina this season. Come enjoy their finale show on Thursday, March 27, at La Esquina. Talented artist Jon Nicholson will open at 5:30pm followed by Joe Firstman Band until 10:00pm. No cover, just good vibes. - Marimar And Paula, hola [- at -] laesquinats.com, http://www.laesquinats.com, 612 145 0851, Todos Santos

News From La Canada Del Diablo - Come join in the fun:
Yoga: Overlooking the palm forest. Monday,Wednesday, Friday 8:00am
ZUMBA: Come dance with us! Tuesday 9:00am; Friday 10:00 am
El Dharma Meditation: Sunday 10:00am
We have one retail space left in the new brick building located in the historic district of Todos Santos. If you are interested in opening a shop or gallery, or are thinking of changing location, come by and check it out. Like they say: Location... location....!

We have discovered an very talented welder/blacksmith. Windows, gates, doors, protection etc, we will be more then willing to share the secret. - Barbara Perkins, bperkins0403 [- at -] gmail.com, www.lacanadadeldiablo.com, 612-140-0069


Saint Lukes Todos Santos - Feeling sick or need to see a doctor? We are offering a special on Monday, Wednesday, Friday from 9am to 6pm. 150.00 pesos non emergency consultations as well we offer 10 % discount on labwork. To get this price, please mention you saw it in the Baja Western Onion. If you have any questions, please call and ask for Hector at 624-191-4262 or 612-145-0600 (St. Lukes). - Hector Gonzalez, hector [- at -] saintlukesclinic.com, 612-145-0600, Todos Santos


Las Tunas House with Ocean View - $249,000 2BD/2BA On spacious acre of land. Newly remodeled by respected local designer. Main house with open floor plan and smooth plastered walls. Ocean views from the kitchen, living room, and bedroom (750 sq ft). Across enclosed lush courtyard is a separate guest casita with bathroom (240 sq ft). Turn key furnished with washer/dryer in laundry bodega. Rooftop deck and ground floor patio with new pine media sombras. Roof area with expansive ocean views is structurally ready for addition. Beautiful mature landscaping and ejido irrigation. Set back on the ocean side of Las Playitas, with the road paved beyond driveway. Short walk to the beach and desert hiking across the street. House lot including driveway 1830m2 (.45 acres) with adjacent ocean facing lot 2000m2 (.49 acres) for a total of 3830m2 (.95 acres)

Shown by appointment only. Please contact Diana at 612-133-3468, or email dianapandell [- at -] sbcglobal.net, 612-133-3468, imageshack.com/a/iSOq/1


Found: Flash Drive With Business Info For Maranata - Please contact me and I will be happy to return it to the proper owner. - Veronica, bejoyous08 [- at -] yahoo.com, 612-197-0605


Trailer/Palapa/Outside Cooking Area/Wet Bar For Sale - Located in Mountain Shadow RV park west of El Pescadero(south of Todos Santos). These high quality improvements include tile floors, large L-shaped granite top cooking area, and a large private bathroom/shower. Also an upper viewing deck. Will sell for $29,900 or $35,000 including the palapa next door. - Frank, shearer49 [- at -] yahoo.com, Todos Santos


Amazing Pool Eliminator - A swimming pool, spa, or large fountain is often your highest energy consumer after air conditioning. The Pool Eliminator will cut this energy cost 50% while extending the life of your main filtration system. The patent-pending Pool Eliminator uses completely safe copper and silver ions to purify water, allowing you an 80% reduction in purchases of harsh pool chemicals. The ionization process also reduces Total Dissolved Solids (TDS), precipitating hard water minerals to gradually eliminate scaling on your pool tiles and water features.

The 100% solar-powered Pool Eliminator is the only all-in-one ionizer and pool filter pump on the market today. The scientific facts available conclude that a combination of chlorine plus the copper and silver system is a proven, safe and economical approach to purifying water in swimming pools and spas. The new dual disinfection method is also easy to implement. This allows a considerable margin of error for maintaining a sanitary pool.

Introductory price is $994 USD or $12,900 Mexican Pesos. No other product in the world has a faster payback time - months, not years. - Charles Shipman, info [- at -] pooleliminator.mx, pooleliminator.mx/, (612) 145-1061, Baja California Sur

Art Classes Every Tuesday In April-->> - Join local artist Anita Trammell from 10:00 - 1:00 at the Casa Horizonte Restaurant next to the Pino Market. Learn a different technique every week. This is a hands on course for beginners to the experienced. Class fee is 400 pesos and includes all supplies. For questions and to reserve your spot contact - Anita Trammell, anita.trammell [- at -] sbcglobal.net, 612-104-8188, Todos Santos
Two 17' Perception Eclipse Kayaks For Sale - Two 17' Perception Eclipse Sea-Lion touring/sea kayaks with rudders. Stable, tracks great, thermoform construction, hatches front & back. 55 lbs. each, for beginner-intermediate, red/orange color, new $1,700. For sale $500.00 each for immediate sale. - Mark, mare421731 [- at -] aol.com, 624-104-3671, Cabo San Lucas

Transformational Sound Meditation - Celebrating Worldwide Day of Water. "A Harmonic Alignment Focusing on WATER and the Preservation of This Precious Natural Resource for Our Community." Come immerse yourself with the transformative vibrations of the planetary tones of the Universe with the Ohm Gong, Tibetan Bowls, Bells, Chimes and Tuning Forks. Send your conscious intentions for water through sound while raising your vibration. receiving balance and harmonic healing.

This Saturday, March 22, From 5:00 to 6:30 pm at IndiO Spirit, located on the side street across from the Guaycura Hotel, on the corner of Topete and Lesgaspi in Todos Santos. Please bring a small container of water, a yoga mat or pillow. $100 pesos suggested donation. - Lynn & Daniel, tuneintuit [- at -] gmail.com



Big Yard Sale Saturday - Join us from 8AM until noon for our big yard sale. There's plenty of clothes, tools including a powerwasher and a Makita circular saw, a few household goods, picture frames, art materials and equipment. 81 Calle Chuauhtemoc, 3 blocks north of Baraja's at the corner of Marquez de Leon. Plenty of on-street parking. Low prices plus a small selection of "Boutique" items. - Gail Mcallister, heronsnestbaja [- at -] earthlink.net, 044 612 176 9058, Todos Santos


Plastic Surgeon In La Paz - Offers 30 Years of Experience. Certified until 2015, member of ISAPS (International Society Of Aesthetic Plastic Surgery), member of AMCPER (Mexican Society Of Plastic Surgery), and many others. I do any cosmetic surgery, botox, fillers, radiofrecuency (procedure in which you get skin tightening, and treatment of cellulite), intense pulse light (treatment in which you improve the quality of your skin, and disappear sun damage), permanent hair removal.


Special offer until May: Botox for $4,000 pesos.


My address is Ignacio Ramirez at the corner with Reforma street. Visit drmanliospeziale.com where you can see surgery results of pre and postoperative cases. Do not take risks: If you are going to do something cosmetic, do it with a Certified Plastic Surgeon.

- Manlio Speziale, manliospeziale [- at -] gmail.com, drmanliospeziale.com, 612 1295252 Office, Cell 612 141 6298, La Paz


Seeking House Sit Position - I would like to recommend this lovely young couple as reliable house sitters. They are hard working and conscientious! Caitlin Aguero 612-152-2481 caitlinaguero [- at -] gmail.com. Jibran Ramos 612-105-2019. c3po_007 [- at -] hotmail.com. Thank you for considering them as house sitters. - Patti Perkins, pattikperkins [- at -] gmail.com, 612-120-9713

G5 Apple Computer For Sale - G5 Apple Tower (desktop computer) My computer works great and is loaded with graphic and web design software. Asking $300 USD's. Monitor not included. - David , 612-153-6029, Pescadero


Furniture! Casa Decor La Paz & Cabo - Patio Furniture * Wicker & Rattan * Marble * Rustic Hand Painted Furniture * Copper Furniture * Lighting * Kitchen Cabinets * Doors * Floor & Wall Covering * Art * Accessories * Metal Furniture * Fountains and Urns * Mexican Furniture * Imports from Around the World * Large Selection of Furniture, Rugs & Accessories. Interior Design Service! Custom Furniture! We have it all! 2 locations (Cabo and La Paz) Summer Sale: 25% to 40% Off Selected items!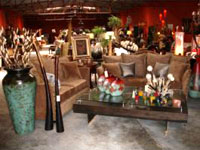 Now Wholesale to the Public: ** Low Price Guarantee. Venta de Mayoreo al Publico ** Garantizamos los precios mas baratos
Cabo San Lucas: km 3.5 on four lane next to Artisanos & Natural Granit. Tel:172 6675; Vonage: 888-557-6533; Mexican Cell: 624-176 8146. Mary Aguirre E-mail: mary.aguirre [- at -] casadecorcabo.com
La Paz: 12,000 sq. Warehouse 560 Marques De Leon
Visit our website at AntiqueRowMarket.com or e-mail: richards77 [- at -] pcisys.net
3 to 12 month Credit - no interest with Banamex card Telephone: 612-129-3364 or Cell: 612-141-7615; USA Telephone: 303-777-5157 - Luis Hernandez
Bow Flex - Bow flex in really great shape $2500 pesos - Ana Dupont, ana_dupont [- at -] outlook.com, 612 102-8953, Todos Santos


Cerritos Beach Estate For Lease - 2 houses,pool, Jacuzzi,solar, private,walled,5 acres, established vacation rental over 10 years, great opportunity to live & run a business in paradise!Excellent location. Lease option to purchase or long term lease only. - Jordon Cameron, two40jordi [- at -] hotmail.com, 541 237-4817

Highway Frontage Across From Art And Beer - 3000 square meter parcel. 30 meter highway frontage x 100 meters deep. Property has water. Priced at $38000. - Bob Kessler, pescaderotarzan [- at -] yahoo.com, 612 133 9678


Business Sale Or Investment Opportunity - La Bodega de Todos Santos is a 4 year old wine distribution and retail sales business, profitable in each year of operation. It has led and been the beneficiary of the increasing demand of tourists and Mexicans alike to "Eat Local, Drink Local" and is a feature in the emerging and well-regarded Mexican Wine industry.

The business represents and distributes for 15 of the country's premier boutique wineries as well as the 3 largest wine producers in Mexico (L.A. Cetto, Santo Tomas and Freixenet Mexico) in Baja California Sur.
La Bodega is accepting a full sale or a significant investor who would like to maintain a presence in Todos Santos and operate an established, fun, popular, profitable business. Pleased to share details with serious candidates.

Featured in numerous noteworthy publications including Moon Guides, NY Times, LA Magazine, San Francisco Magazine and more.

Salud! - La Bodega De Todos Santos.3, labodegadetodossantos [- at -] gmail.com, 612 152 0181, Baja California Sur

Vandalism To Vehicle Parked At La Esquina - Our car was vandalized in the rear parking lot of La Esquina on Tuesday, March 18 between 5-7PM. It appears that unsupervised children playing in the parking lot used gravel rocks to 'scribble' on the door, causing over a hundred deep scratches into the paint. Just a reminder to keep your vehicle in sight whenever possible. - Name Withheld by Request


Chiropractor Dr. Amir In Todos Santos - is adjusting spinal subluxations by appointment only, full time, all year. Closed Thursdays and Sundays. For more information, call 612-158-1895, Baja California Sur


Loreto and Mulege Satellite TV and Internet Services - Offering quality installation and repair services for Shaw Direct Satellite TV, HughesNet and commercial V-Sat Internet systems, wired and wireless home networks, VoIP telephony, home theater and structured cabling.

I'm based in Loreto, but willing to travel to remote locations. Fully bilingual, with references available upon request. Contact Jose Antonio Davila. Mx cell: 613 111 9779. US # 619 534 6401, Email: josedavilav [- at -] gmail.com, Loreto


Having Trouble Placing A Free Ad in The Baja Western Onion? - If you have had trouble Submitting an Ad or Article to the Baja Western Onion, please note you need to enable JavaScript and enable Cookies in your browser. Also, if you notice on the Confirmation Page you need to make a correction to your ad, you will need to load a new security code Each Time you back up and resubmit your ad.

Simply fill out the form here: bajawesternonion.com/submitad.asp

Please Note: Free ads for the same individual, event, subject, item, group or business can be submitted once every 14 days. DO NOT TYPE IN CAPITAL LETTERS. Avoid excessive punctuation like "!!!!" or "......." or "???." Check your spelling. Make sure you include dates, time and location for your events, and be sure to include your contact info. -
Need Service For Your Dish TV, Shaw Direct, Or Hughesnet Internet System? - If you need service, I can help you. Whether you need new parts, a new dish or cables, or just a repointing to get you back online or restore your TV service, call me at 612 104 2000 or send an Email to todossantostech [- at -] gmail.com or showmethetruth [- at -] hotmail.es.

I am local, and I provide service for new installations and repairs for the entire Los Cabos region at reasonable rates. - Ernesto Pardo, Todos Santos Technologies, todossantostech [- at -] gmail.com, showmethetruth [- at -] hotmail.es, 612 104 2000, Todos Santos



Publishing Schedule and Submission Deadlines - The Baja Western Onion is mailed every Tuesday and Friday. Please note our submission deadlines:
For inclusion in the Tuesday Edition, all articles must be submitted by 5PM PST Monday evening
For inclusion in the Friday Edition, all articles must be submitted by 5PM PST Thursday evening
We usually publish and send out each issue in the AM, but the time of delivery is based entirely upon our workload. -
Local Services Directory Return to Top

Computer Repairs

Josue Castillo Parts, service, cleaning, anti-virus, home and office wired and wireless networking. - 612 143 1508, jocama85 [- at -] hotmail.com, Pescadero

Property Rental

Federal Zone To Rent - Cerritos Beach - Help us build a community of services and vendors. Tell us how much area you need pho.to/4bHDU. - Los Cerritos Corp, fedzone [- at -] live.com, Pescadero

Your Service Ad Here!

Advertise For Just $5 US Per Week! - Put your Service ad of up to 25 words in front of 3,800 3,900 Baja Western Onion Readers. More Info > -

Personal Development

Art for Life - Creative Coaching, Arts Workshops. Zoe Edmonds will help unleash your creativity and give the support you need to realize your creative projects. Email: zoe [- at -] artforlifebaja.com; Phone: 612-105-0056; Web: artforlifebaja.com.

Solar Energy

Solar Energy Products - Controllers, inverters, pumps, refrigerators, panels from $1.40 US/watt. Facturas available. Como El Sol, S.de RL de CV, 612-149-3825, Pescadero heideladam02 [- at -] gmail.com

Satellite TV/Water Systems

Todos Santos Technologies - Water System Installation, Tinaco cleaning, Satellite TV system installs and repairs. - Humberto Pardo, 612-104-2000, showmethetruth [- at -] hotmail.es, Todos Santos.

Solar Hot Water Systems

Solstice Solar of Baja - Solar hot-water systems for pool and home reduce energy costs and fossil-fuel dependency. - Skip Ackerman, info [- at -] solsticesolarofbaja.com, solsticesolarofbaja.com, 970-963-0846, 624-142-8002

Your Service Ad Here!

Advertise For Just $5 US Per Week! - Put your Service ad of up to 25 words in front of 3,800 3,900 Baja Western Onion Readers. More Info > -

Towing And Transport Services

Baja Wheeling S.A. de C.V. - Legal, professional transport serving Canada, US and Mexico. For quotes, call 011-52-1-612-152-6065, email us at bajawheeling [- at -] gmail.com, or visit our website bajawheeling.com.
---
Submit your News and Events, Questions and Answers articles here: http://www.bajawesternonion.com/submitad.asp

---
Featured Events This Week
Friday, March 21
Permaculture Design Course [- at -] Buena Fortuna, La Ribera - Begins today and continues through April 5. Special price exclusively to local residents. Original Cost $1600 USD, now only for $999. Learn from teachers at Buena Fortuna Botanic Gardens. - Andrew Jones, ajventure [- at -] gmail.com, http://bajabiosana.org/permaculture-design-course/, 624.126.7698, La Ribera

Awaken From The Heart Workshop - 1-5 pm, Las Tunas, call for directions, Todos Santos. Deepen in an understanding of the path to consciousness through the myths and philosophy of Shiva/Shakti and create a spiritual practice to moksha (liberation). - Susan O'Brien zenaj6 [- at -] gmail.com, 612-119-1174, www.sacredriverofsound.com

Distillery Special Movie Night - 7:30, The Distillery, Todos Santos. "Martin Scorsese Presents The Grandmaster" Distributed by Harvey Weinstein. Dubbed in English, nominated for two 2014 Oscars (in Cinematography and Costume Design). Beautiful. Reservations please. - James merlo4u [- at -] earthlink.net, 612-145-0098, thedistillery.mx

Friday, March 21, thru Sunday, March 23
Baja Shakespeare - 7:00 pm, Hotel Buena Vista Beach Resort, Spa Buena Vista. An original work, The Puppets' Ire or How I Learned to Love Barbed Wire. Hotel & Dinner Pkgs Info [- at -] hotelbuenavista.com. Will Call, 624-141 0593. - Larry Epstein lepc.mx [- at -] gmail.com, 624-132-3028, https://www.facebook.com/pages/Baja-Shakespeare/220397878011557
Saturday, March 22
Dance Band At Hotel California - The "Lost Dogs" band originating from Los Zacatitos on the East Cape perform country folk/rock, 60'S and 70'S, and their own original songs. Starts at 8 p.m. - Jack Webb, WINDSECHO2 [- at -] YAHOO.COM, U.S. 208-709-8184, Baja California Sur

Transformational Sound Meditation With Focus On Water - Celebrate Worldwide Day of Water, 5:00 to 6:30 pm, IndiO Spirit, on side street across from Guaycura Hotel, corner of Topete and Lesgaspi, Todos Santos. Bring small container of water, mat or pillow. $100 pesos - Lynn, tuneintuit [- at -] gmail.com, Todos Santos

2nd Singer Songwriter Series - 6 pm Dinner, Teatro Luna Azul, Las Tunas, Todos Santos. Concert under the Stars with Robert Drake, David Raitt, Chris Paulson & Jon Nicholson. Firemen's Fundraiser. Curried Coconut Chicken dinner (Vegetarian available)6pm. Tickets 100pesos at Tecolote Bookstore. - bluemooninbaja [- at -] yahoo.com, www.teatrolunaazul.com

Vajra Dance Course - Full days, Todos Santos, BCS. Vajra Dance Course Offered - Open to all. A beautiful Dzogchen meditation of movement and sound for men and women practiced on a mandala. - Tsegylagarwest Retreat Center Tsegyalgarwestsecretary [- at -] gmail.com

Sara Benassi - 7PM, Crossroads/Vidasoul East Cape, Vinorama. Sara Benassi and friends playing live under the stars, the first time ever. Come for dinner and dancing. NO Cover. Rooms available starting at $95+tax. - Joan joan [- at -] vidasoul.com, 624 142 1165, www.vidasoul.com
Sunday, March 23
Yoga W/Natasha At Baja Zen - 9:30 am, near Playa los Cerritos. Special Guest Teacher Natasha from San Jose will be teaching yoga at Baja Zen. 612-142-5038 www.facebook.com/BajaZen. info [- at -] baja-zen.com, 612-142-5038, www.baja-zen.com

Open Reading - On the patio at Michael Cope's Gallery. Read your original work, FIVE minutes please and be there at at 4:00. Everyone welcome. - Susan Doyle, timsudoyle [- at -] hotmail.com, 145 0821

Todos Muertos - 2 to 5pm, Cerritos Surf Colony, El Pescadero. Eli and Randy Leach's full band play the songs of the Grateful Dead and other tunes by the pool. - Eli Madden elikewise [- at -] mail.com, 612-119-4659

Monday, March 24
Thai Dinner At Bistro Magico - Guest chef Mayra's Kitchen. Pad Thai, Papaya Salad and BBQ Chicken or Tofu all for 155 pesos. Appetizers and Thai Tea Icecream avail separately. 6pm to 8pm. Located at the corner of Millitar and Hidalgo. info [- at -] bistromagico.com, www.bistromagico.com, 612 169 9200, Todos Santos


Thursday, March 27, thru Saturday, March 29
Baja Shakespeare Continues - 7:00 pm, Hotel Buena Vista Beach Resort, Spa Buena Vista. An original work, The Puppets' Ire or How I Learned to Love Barbed Wire. Hotel & Dinner Pkgs Info [- at -] hotelbuenavista.com. Will Call, 624-141 0593. - Larry Epstein lepc.mx [- at -] gmail.com, 624-132-3028, https://www.facebook.com/pages/Baja-Shakespeare/220397878011557

Last Night With Joe Firstman And Friends At La Esquina - Come enjoy their finale show on tonight at La Esquina. Talented artist Jon Nicholson will open at 5:30pm followed by Joe Firstman Band until 10:00pm. No cover. - Marimar And Paula, hola [- at -] laesquinats.com, http://www.laesquinats.com, 612 145 0851, Todos Santos


Saturday, March 29
Joe Firstman Band - 7PM, Crossroads/Vidasoul East Cape, Vinorama/Cabo Pulmo. Joe Firstman Band. Joe is a very accomplished musician with many albums. He played in the band for the Carson Daly Show. - Joan Hafenecker joan [- at -] vidasoul.com, 624 142 1165, www.vidasoul.com

---
Submit your Events Here: bajawesternonion.com/submit-event.asp
---
Rides or Caravans Available/Wanted Return to Top
---
Looking For Someone Heading North Through LA - Looking for someone heading north through LA with an enclosed trailer. I have ONE ITEM (large 2' x 6') that needs to go north in an enclosed trailer. Will pay for fuel costs for the trip. Please call or email Janel or David at janelinmex [- at -] yahoo.com or 818-612-3863 (US cell). Muchas Gracias!! - Janel Faraci, janelinmex [- at -] yahoo.com, 8186123863, Los Barriles

March 15 Or Later - Western Canada To Todos Santos - Mid aged couple looking to share/gas/driving to Baja from any point in Western Canada (Calgary) to Todos Santos Mid-March to beginning of April. Have some things to bring - so a vehicle with some room like a truck would be great. pkennedysmith [- at -] gmail.com - pkennedysmith [- at -] gmail.com

Caravan Or Rider San Diego-Todos Santos - Looking to caravan or find a rider from San Diego - Todos Santos for 2nd or 3rd week in March. Flexable on time frame - Larry Phoenix, phnix52 [- at -] gmail.com, 360 580 6436

Couple Looking For Rideshare North From Todos Santos around March 22 - Two people looking a ride from Todos Santos north to Tijuana/border or further north. We are going to California. We would be happy to share costs for gas. Planning to leave around March 22, but dates are flexible. Thanks! - Tempestt & Brinco, tempb4 [- at -] gmail.com, 6121081407, Todos Santos

Wanted Ride North In Last Week Of March - Hi, I would like to arrive in Canada by the end of March, and a ride anyplace north = to the border, California, Oregon or Wash would be great. I speak Spanish well, have diven the Baja many times, in a large RV, and am a non=smoker. Will pay of course. - Susan H, cvec17 [- at -] hotmail.com, Pescadero

Ride Share Or Caravan March 30 - Driving back to Northern CA (Nevada City) from Pescadero, planning to take about 5 days to get there. If you are interested in either a ride share (help with gas?) or a caravan, please contact me (exact date may be flexible). - Janet Rosner, rjrosner [- at -] sbcglobal.net, 612-158-8947, Pescadero

Ride Needed From Todos Santos To Airport - San Jose Del Cabo - Looking for ride from central Todos Santos to San Jose Del Cabo Airport early a.m. on March 31st. Will pay Gas. - ruthshaw [- at -] rogers.com, 612 167 8666

Ride Share Available To Northern California - We have space in our pick-up truck for 1 or 2 persons. Departure from Todos Santos during 1st week of April. Some cargo space available. Pls. call cell 612-118-2379; 612-118-2379, Todos Santos

Seeking Co-pilot From And To San Francisco Bay Area - Driving south from SF Bay Area to BCS (Todos Santos) departing April 19. Driving north from Todos Santos departing May 17. One way or round trip - I am looking for someone to share driving and gas. Have room for only one other human. I usually take it slow: 4 days each way, and enjoy the views along the way a bit. - Jane Sipe, jsipe [- at -] juno.com, 707 291 6463 US, United States


---
Submit your Rides or Caravans Needed/Available articles here: http://www.bajawesternonion.com/submitad.asp


---
Pet Corner (Lost and Found pet articles will run for two weeks) Return to Top
---
Found: A Lost Female Dog-->> - A beautiful female dog was found on feb 26 around the downtown area, she is hazelnut color with curly hair, short, and wears a nice flowered collar, was found in good condition and must be older than 3 years. If you recognize the dog please call because i won't be able to keep her and will have to give her up for adoption if owner doesn't appear soon. Thanks for your help! - Citlali Aguilar, citlaliagsa [- at -] gmail.com, 612-143-64-16, Todos Santos

Found: Small Cat - A small female black & brown striped tabby cat wearing a flea collar came to our yard in barrio La Calera in Todos Santos. She is very friendly and seems well taken care of. We would like to reunite her with her owners. - Gwen Mcdonald, heartsease [- at -] mts.net, 612 132 0095, Todos Santos

Pure Australian Shepherd Looking For Adoption - Shiroi, pure bred, rare white, Australian Shephard, born June 25, female. vaccines, very well taken care of and very sweet, is looking for a very good new home. 612-177-5517 please text - Petra Hauptmann, hauptmannpetra [- at -] gmail.com, 612-177-5517



Not Getting Enough Affection? - Need some loving? There are many beautiful cats and kittens just waiting to purr for you at Kitty Heaven. You could visit with them once a week or as often as you like. You might even want to help clean up a bit or maybe buy them some food. Why don't you come for a visit? - they love meeting new friends. - Angelique, bajakitties [- at -] yahoo.com, 145-0250

Good Info On What To Do If You Lose Your Dog In Baja (or Anywhere) - This excellent article courtesy of Baja Insider: bajainsider.com/baja-life/pet-care/findinglostdogs.htm -
---
Submit your Pet Corner articles here: http://www.bajawesternonion.com/submitad.asp (and remember to Spay or Neuter your pets)
Let us know if you find or place your pet so we can remove your ad -
---
Exchange Rate - Mexican Pesos to $1 USD - Courtesy themoneyconverter.com
---

Quote of the Day: " Art never seems to make me peaceful or pure. " ~ Willem de Kooning