---
Baja Western Onion
Alan Thompson - Publisher
Debra Webster - Editor
Advertising Information
e-mail For General Feedback
---
Manos Magicas - Hola. The ladies at Manos Magicas have new hours to accommodate all your sewing needs. You can find them every Tues and Thurs from 3:30 to 5:00 in the classrooms behind the Cultural Center. Wishing you had that favorite dress in blue? Bring it in with your fabric and they will copy it for you. Very reasonable prices. Come check it out. They are also selling embroidered towels and napkins, rag rugs from the rancheros, and more. - Susan Doyle, timsudoyle [- at -] hotmail.com, 145 0821

Mantequilla & Madden Last Jam - Tonight from 4-7pm, Cerritos Surf Colony, El Pescadero. Mantequilla and Maddden jam acoustic rock songs by the pool - Eric Buttery Butteryen [- at -] gmail.com, 612-119-4659

A Special Thank You - The Festival de Cine de Todos Santos would like to thank each and every one that participated in our 11th Festival. We had a very successful festival and that success is held by each person that contributed their work to create a wonderful and festive environment. We would also like to thanks our Advertisers and Sponsors that dedicated themselves to support the festival and the first and only Escuela de Cine de "Leonardo Perel " a dream come true! - Jamie Sechrist, jamie [- at -] todossantoscine.org, http://www.todossantoscine.org/

Open Reading - Hopefully next Sunday the wind will have left town and we can enjoy a typically beautiful afternoon on the patio at Michael Cope's Gallery. Read your original work, FIVE minutes please and be there at at 4:00. Easy! Everyone welcome. - Susan Doyle, timsudoyle [- at -] hotmail.com, 145 0821


Exotic Palms - No Paradise Without Palms - Visit a working palm plantation. Come by for a walk around a beautiful, organized palm plantation in Todos Santos. We have species big and small. Drive away with smaller potted palms in your car or truck, or make arrangements to supply your development project with hundreds or thousands of mature palms. There is lots of good information on our website: palms.mx.

We have a crane truck to move massive specimens. If you have a development or larger project, we can work with your Architect or Landscape Architect - We have plenty of references.


To find us, go to our website, where there's lots of good information, and click on the 'Contact & Finding Us' button - if you print out these clear instructions, you'll have no problems locating us. Our Plantation Manager, Nepo, lives on site. You can make arrangements with him to drop by for a visit. Nepo speaks Spanish only, but he can show you around, and he knows all the prices.

For larger sales, please contact Dean McQuillen - email included below. See you soon! - Dean Mcquillen, todossantos1 [- at -] hotmail.com, palms.mx, 612.152.6785 (Nepo), Todos Santos


Secure Enclosed Cargo Trailer Needed $1000 - I am looking for a enclosed secure cargo trailer in San Jose del Cabo. I will need it April 6th or 7th. I have a $1000 to spend. If you have one not in San Jose perhaps we can work out a deal for delivery. Thanks. - Steph, sjd372 [- at -] mail.usask.ca

Tires For Sale - I have 6 Michelin LTX A/S, 265/70/R17, load range "E", lightly used tires for sale. 50 to 75% tread life left. One for 650 pesos, two for 1150 pesos, set of four for 2000 pesos, or all six for 2600 pesos. - Roger Thompson, alixdog1 [- at -] msn.com, 612 154 4458, La Paz


Yoga Classes Update - Hello there yoga go-ers in Todos Santos. Jessica here, advising that classes at the Punta Lobos platform and the Hotelito will be delayed a few days longer than expected due to minor travel complications. I'll be flying back in from the U.S. within the next few days. If you are interesting joining class Thursday or Friday please contact me by email or faceboook to confirm its on! Big Thanks from the bottom of my heart for your patience and understanding. - Jessica Huff, 9jwh.1love [- at -] gmail.com, https://www.facebook.com/TodosSantosYogaWithJessica, n/a, Todos Santos



For Sale: Fishing Boat - A 1996, 2352 Trophy with V-8 in board with 625 hours. Has recessed fishing boxes, rod holders, aerated bait well. Forward cabin complete with V-berth, marine toilet and galley cabinet with sink & water system. Fuel capacity: 106 gallons, Bimi top and 23' foot swim deck. The boat has been stored in a garage. Also comes with Escort galvanized trailer. - Warren Dressler, bajadressler [- at -] yahoo.com, 612 1471755 5307102550, Todos Santos

Palm Trees & Palm Seeds Available - I have multiple varieties of palm trees for sale. Royals, Plumosos, Bird Of Paradise, Garden Palms, Washingtonians, Coco Palms, Canaries and Jelly Palms. Many different sizes available. Reasonable prices. I can help with transplanting, landscaping and setting up drip irrigation as well. Give me a call for a free estimate. - David, 612-153-6029, Baja California Sur


Transformational Sound Meditation With Focus On Water - Celebrating Worldwide Day of Water with "A Harmonic Alignment Focusing on WATER and the Preservation of This Precious Natural Resource for Our Community." Come immerse yourself with the transformative vibrations of the planetary tones of the Universe with the Ohm Gong, Tibetan Bowls, Bells, Chimes and Tuning Forks, while receiving balance, harmonic healing and reconnection. This Saturday, March 22, From 5:00 to 6:30 pm at IndiO Spirit, located on the side street across from the Guaycura Hotel, on the corner of Topete and Lesgaspi in Todos Santos. Please bring a small container of water, a mat or pillow. $100 pesos - Lynn, tuneintuit [- at -] gmail.com, Todos Santos



2nd Singer Songwriter Series - Saturday, March 22, in concert under the stars, four talented Musicians: Robert Drake - Classical and Latin Jazz, David Raitt - Blues & Swing, Chris Paulson - Folk Rock, and Special Guest Jon Nicholson, performing all original music. This evening is also a fundraiser for the Firemen. Doors open at 6pm with Curried Coconut Chicken dinner. Vegetarian available too. music at 7pm. Teatro Luna Azul. Come out and support the firemen and these great musicians! Tickets 100 pesos at Tecolote Bookstore. The road is now paved! Info & Directions: www.teatrolunaazul.com. bluemooninbaja [- at -] yahoo.com, www.teatrolunaazul.com


Marina's Restaurant Open Mic - Greg & Greg, aka Los Tocayos will be hosting the weekly open mic. From 6 until 9, the mic is open for you to show your stuff. There are solo acts, folks who want to get up and jam, and even a stand up comic. All good stuff. There's a 30 peso cover which is how the hosts get paid, and always free parking in front! We're across from Pemex and a half block south in Pescadero. See you there! - Greg Kitchel, g.kitchel [- at -] montereybay.com, 612 119 3705, Pescadero


Home On Wheels For Sale $3900.00 OBO - 29 ft. 1989 Prowler RV with walk around queen bedroom, 2 entry doors, sofa/xtra bed combo, propane frig range & oven,shower, small tub, dinette, Koss 10 CD sound system, ample storage and new roof.

Located on east cape near Zac's Bar & Punta Gorda. leespradling.era [- at -] gmail.com. Casa Cortez ph 208 2441000 - Lee Spradling, 208 244 1000
We're Hungry! - Sorry to bother all of you, but we are once again running out of food. You have been truly generous in the past but we just keep eating it up. Please drop a bag at El Tecolote book store when you can or leave a donation with Kate and she will see that it is used to buy dog food. Mil gracias from the dogs of Punto Lobos and Las Palmas -


4 Tires For Toyota Tacoma, Used Ocean Kayak - 4 Mud Terrain tires by pro comp. 31x10.5 R15LT used for Toyota Tacoma-$200.00. Lots of wear left. Plastic sit-on-top kayak. Yahoo Ocean brand, older model. With paddle,seat and life jacket. $200.00.($600 new plus paddle). Located near Pescadero. - Bruce Everett, beeverett [- at -] hotmail.com, 624-125-1481


What's Happening At The Distillery - The Distillery Theater Presents: Tues. March 18th: Enough Said starring Julia Louis-Dreyfus and James Gandolfini, in his second to last film. (IMDB 7.2). Fri. March 21 Martin Scorsese Presents THE GRANDMASTER, Distributed by Harvey Weinstein. Dubbed in English, nominated for two 2014 Oscars (in Cinematography and Costume Design). Tues. March 26, The Hunt. Nominated (2014) Best Foreign Language Film of the Year (IMDB 8.3) English subbed. Please make reservations. Showtime 7:30. Come early for best seating. Our films are free with Dinner and drinks. Free popcorn and James's shorts.

We have Free, fast, DSL WIFI and charging stations for our customers.

Wake up call. We are offering a free Moonshine Bloody Mary, Moonshine Pina Colada, or Chocolate Moonshine coffee with your breakfast from 8 am. to noon.

We will soon be producing unflavored, sweet corn based, high octane White Dog (62%) for you purists. Come in and watch it drip out of the still (82%) and take a taste.

Restaurant/bar open 5 days 8am.-10pm. and Sunday till 3 (unless we have an event or too much fun). Closed Mondays. We offer our handcrafted Moonshine, Vodka, and Tequila for free tasting and purchase all day, everyday. Proudly serving Baja Brewing draft - James, merlo4u [- at -] earthlink.net, thedistillery.mx, Todos Santos


Joe Firstman Band - Saturday, March 29, 7PM, Crossroads/Vidasoul East Cape, Vinorama/Cabo Pulmo. Joe Firstman Band. Joe is a very accomplished musician with many albums. He played in the band for the Carson Daly Show. - Joan Hafenecker joan [- at -] vidasoul.com, 624 142 1165, www.vidasoul.com


Building A Casa? - Do you have an architect or contractor? Did you know that there will not be any government inspections on your project during construction? Did you know the people you hired will inspect their own work? Why not have a retired building and engineering contractor from California with 40 years' experience, keep an eye on your project. Be your eyes and ears? Very inexpensive and money saved in the long run.

If you are just getting started and need an architect or builder I can help with that. - Jim Coulson, 612 183 1077, jimcoulsoncontractor [- at -] yahoo.com, www.ccmbaja.com


Property Manager - Caretaker - House Sitter - Mature couple looking for a house sitting opportunity or property management position in the San Jose or East Cape region of BCS. We have no drug or drinking problems. Managed several luxury homes in the Todos Santos area. Great references too. Lived in Baja for many years. We both speak spanish and we are very handy when it comes to dealing with problems that can arise when caring for a home. I have many skills including plumbing, carpentry, construction management, water system/drip irrigation installation, landscaping, painting, farming and gardening. Please call or e-mail. - David, 612-153-6029, Baja California Sur

Casita Rental Wanted - Canadian writer needs a casita within walking distance of Todos Santos to complete first draft of his seventh novel. One month from 10 Apr to 10 May (dates flexible). - Georges Le Poitevin, 123-4669, La Paz

Do You Need A Gardener? - if so contact me, my name is Luis. I am a polite, trustworthy, on time, hard worker, Todo Santos family man. I have a vehicle. References provided. I speak Spanish, but have an English translator to help me. - Luis Angel, 612 143 2952

Slime Tire Sealant, New, Unopened 32 Oz Bottle: US $15 - I have an extra 32 oz. bottle of genuine Slime Tire Sealant that I won't be using this season so if you need some please contact me ASAP because I'm headed back north this friday. Price is US $15 or 200 MXN Pesos. I'm located in Todos Santos. Call, text or email (but NO voice-mail please). - Ward Whitehead, wardwhitehead [- at -] hotmail.com, 612.133.5710


Las Tunas House with Ocean View - $249,000 2BD/2BA On spacious acre of land. Newly remodeled by respected local designer. Main house with open floor plan and smooth plastered walls. Ocean views from the kitchen, living room, and bedroom (750 sq ft). Across enclosed lush courtyard is a separate guest casita with bathroom (240 sq ft). Turn key furnished with washer/dryer in laundry bodega. Rooftop deck and ground floor patio with new pine media sombras. Roof area with expansive ocean views is structurally ready for addition. Beautiful mature landscaping and ejido irrigation. Set back on the ocean side of Las Playitas, with the road paved beyond driveway. Short walk to the beach and desert hiking across the street. House lot including driveway 1830m2 (.45 acres) with adjacent ocean facing lot 2000m2 (.49 acres) for a total of 3830m2 (.95 acres)

Shown by appointment only. Please contact Diana at 612-133-3468, or email dianapandell [- at -] sbcglobal.net, 612-133-3468, imageshack.com/a/iSOq/1


Local Locksmith, Jose - There I was in my 2007 Toyota Corolla ready to go off for a big day and the key wouldn't turn no matter what I did. Upon notification Jose the local locksmith promptly showed up. Two house calls and transporting of the ignition system to Cabo where he could access the appropriate tools came to $50. US. What do you think Toyota would have charged? The service was prompt, efficient and professional. The ignition works smooth as silk. Thank you Jose, located next to Pura Vida and the Zapatero. - Janel Beeman

Kombucha - Anyone have a kombucha scoby to share? Thank you! - Barbara Manfrediz, Haciendalapaz [- at -] gmail.com, 612-142-2290


Permaculture Design Course [- at -] Buena Fortuna, La Ribera, BCS, - Date: March 21-April 5 2014. Calling all Spanish & English speakers who are interested in taking a Permaculture Design Course. We offer a special price exclusively to local residents. Original Cost $1600 USD, now only for $999! Do not miss this unique opportunity to learn from teachers at Buena Fortuna Botanic Gardens, a tremendous permaculture paradise in Baja California Sur, Mexico. - Andrew Jones, ajventure [- at -] gmail.com, http://bajabiosana.org/permaculture-design-course/, 624.126.7698, La Ribera

24' Searay Sorrento Cuddy Cabin: 7,500 USD - 1988 SeaRay in excellent condition. Ready for fishing or family fun. Under 550 hours on original Mercruiser Inboard/Outboard. Live Bait Tank, rod holders, lifejackets, GPS/Sounder, rebuilt lower drive, new prop, bimini and storage cover. This is a super stable boat for these waters. Original purchase documents and service logs. Several spare parts including used prop. Pictures available upon request. -, caymantraders [- at -] me.com


Amazing Pool Eliminator - A swimming pool, spa, or large fountain is often your highest energy consumer after air conditioning. The Pool Eliminator will cut this energy cost 50% while extending the life of your main filtration system. The patent-pending Pool Eliminator uses completely safe copper and silver ions to purify water, allowing you an 80% reduction in purchases of harsh pool chemicals. The ionization process also reduces Total Dissolved Solids (TDS), precipitating hard water minerals to gradually eliminate scaling on your pool tiles and water features.

The 100% solar-powered Pool Eliminator is the only all-in-one ionizer and pool filter pump on the market today. The scientific facts available conclude that a combination of chlorine plus the copper and silver system is a proven, safe and economical approach to purifying water in swimming pools and spas. The new dual disinfection method is also easy to implement. This allows a considerable margin of error for maintaining a sanitary pool.

Introductory price is $994 USD or $12,900 Mexican Pesos. No other product in the world has a faster payback time - months, not years. - Charles Shipman, info [- at -] pooleliminator.mx, pooleliminator.mx/, (612) 145-1061, Baja California Sur


Looking For An Old Friend - I am looking for Joseph Witalis who I met in Todos Santos a few years back. Does anyone know his email? or if you know him please tell him to get in touch. - Eva Gardos, gardoseva1 [- at -] gmail.com

Cleaning House -- For Sale - Duncan Energy Saver Teachers Plus Kiln for ceramics - with shelves, props, cones $500. New Brothers Sewing Machine $150. us cell 541 639 1784 - Kathy, kathygasper [- at -] msn.com, 612 158 8697 mx, Todos Santos

Art Classes Every Tuesday In April-->> - Join local artist Anita Trammell from 10:00 - 1:00 at the Casa Horizonte Restaurant next to the Pino Market. Learn a different technique every week. This is a hands on course for beginners to the experienced. Class fee is 400 pesos and includes all supplies. For questions and to reserve your spot contact - Anita Trammell, anita.trammell [- at -] sbcglobal.net, 612-104-8188, Todos Santos
Vacation Home For Sale - I am selling my winter vacation home in Todos Santos Mexican Baja.. The vacation home is located in a gated community with American and Canadian full time and part time residence. The community has an outdoor pool a 4 unit motel pizza bar and organic store on site. I have lived in the Park for 12 years, comes with a large outside living area an enclosed shower/washroom area and bedroom and many resent improvements. There is an upstairs sitting area to relax. Call John $28000.00, call for pictures. - John Cook, jcook1 [- at -] hotmail.com, 6121340104, Todos Santos


Plastic Surgeon In La Paz - Offers 30 Years of Experience. Certified until 2015, member of ISAPS (International Society Of Aesthetic Plastic Surgery), member of AMCPER (Mexican Society Of Plastic Surgery), and many others. I do any cosmetic surgery, botox, fillers, radiofrecuency (procedure in which you get skin tightening, and treatment of cellulite), intense pulse light (treatment in which you improve the quality of your skin, and disappear sun damage), permanent hair removal.


Special offer until May: Botox for $4,000 pesos.


My address is Ignacio Ramirez at the corner with Reforma street. Visit drmanliospeziale.com where you can see surgery results of pre and postoperative cases. Do not take risks: If you are going to do something cosmetic, do it with a Certified Plastic Surgeon.

- Manlio Speziale, manliospeziale [- at -] gmail.com, drmanliospeziale.com, 612 1295252 Office, Cell 612 141 6298, La Paz


IPad Aire Case For Sale - I recently thought I ordered a leather 360% case for my Ipad 3, but I received an Ipad Aire case instead, it is to small so I need two sell. It is brand new and has not been used. It is black in color and still in the box. $35.00 or 400 pesos. - George Masters, g_masters [- at -] shaw.ca, 612 119 5337

Dana's Diner - Dana's Diner, located in Pescadero, Km 62.5, next to the Pemex. Come enjoy old style hamburgers, hot dogs, veggie burgers, with French fries, onion rings, jalapeno poppers and more. Open at 11am to 7pm. Closed Wednesdays and Thursdays. Full bar with live music coming soon. - Dana Bell, bajamoons44 [- at -] yahoo.com, http:\\www.danasdiner.com, 612-13-03363, Pescadero


For Sale - 10 hp evinrude two stroke motor short shaft with tank an fuel line $500.00, 8 hp yamaha two stroke long shaft $400.00, both motors run great, prices firm, to see contact st at stevetutko [- at -] yahoo.com - S T, stevetutko [- at -] yahoo.com


Furniture! Casa Decor La Paz & Cabo - Patio Furniture * Wicker & Rattan * Marble * Rustic Hand Painted Furniture * Copper Furniture * Lighting * Kitchen Cabinets * Doors * Floor & Wall Covering * Art * Accessories * Metal Furniture * Fountains and Urns * Mexican Furniture * Imports from Around the World * Large Selection of Furniture, Rugs & Accessories. Interior Design Service! Custom Furniture! We have it all! 2 locations (Cabo and La Paz) Summer Sale: 25% to 40% Off Selected items!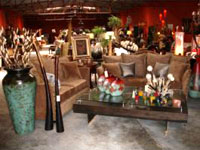 Now Wholesale to the Public: ** Low Price Guarantee. Venta de Mayoreo al Publico ** Garantizamos los precios mas baratos
Cabo San Lucas: km 3.5 on four lane next to Artisanos & Natural Granit. Tel:172 6675; Vonage: 888-557-6533; Mexican Cell: 624-176 8146. Mary Aguirre E-mail: mary.aguirre [- at -] casadecorcabo.com
La Paz: 12,000 sq. Warehouse 560 Marques De Leon
Visit our website at AntiqueRowMarket.com or e-mail: richards77 [- at -] pcisys.net
3 to 12 month Credit - no interest with Banamex card Telephone: 612-129-3364 or Cell: 612-141-7615; USA Telephone: 303-777-5157 - Luis Hernandez


Infiniti Q45 - '98 Q45 Black elegant 4 door sedan in very good condition and undercover--newer tires, muffler, battery all the bells & whistles--non smoking -car cover included--has U.S. current tags--wife doesn't want to sell but has too--asking $4,500.00 -call 624-100-0518 Thanks for shopping the Onion. imsonnyjoe [- at -] yahoo.com, 624-100-0518, Cabo San Lucas


Enclosed Cargo Trailer - Aluminum 4 ft. X 16 ft. trailer. Enclosed 6 ft. high inside. Removable sides, spare tire, lights, safety chains. 3500 lb. axle. Ideal for hauling quads, garbage, furniture, etc. $1,250.00 USD Please phone Marcel 612 176 6728 - Marcel Servant, marcello828 [- at -] hotmail.com, 612 176 6728, Pescadero


Chevy Truck - 2004 Chevy Silverado truck for sale. Crew cab with four full size doors. Has fiberglass topper. The truck is in storage in Todos Santos. Jim at 406 580 1256 or email is fine. - Jim Anderson, andersonelliott [- at -] msn.com, 4065801256, Todos Santos

Yamaha Ef1000is Generator - Ex. cond., like new. Less than 20 hrs. use. Just changed oil. Included is a cover and wire to charge battery, 26 lbs.light, quiet and powerful. $700 usd. - Michael, escapeshow [- at -] gmail.com, Pescadero

Diatomaceous Earth (D.E.) - Food grade--many,many uses--Internally aids in controlling parasites & amoebas Externally--helps control ants, cockroaches as well as fleas & ticks on animals, controls flies on livestock--check it out on the Internet--gallon size zip lock bag $200 pesos--pick-up in Cabo call 624-100-0518 Thanks for checking out the Onion. imsonnyjoe [- at -] yahoo.com, 624-100-0518


Starbucks Ground Coffee - Decaf & Regular--House Blend & Breakfast Blend--retails around $14.00 while they last 2 for $25.00 call 624-100-0518 pick-up in Cabo Thanks for checking out the Onion. imsonnyjoe [- at -] yahoo.com, 624-100-0518

Housesitter/ Caretaker Position Desired - Happy, Healthy Northern CA family available to housesit April-Dec 2014/ local references/responsible/professional / gardening and maintenance skills - Adam Parker, 6121772714


Business Sale Or Investment Opportunity - La Bodega de Todos Santos is a 4 year old wine distribution and retail sales business, profitable in each year of operation. It has led and been the beneficiary of the increasing demand of tourists and Mexicans alike to "Eat Local, Drink Local" and is a feature in the emerging and well-regarded Mexican Wine industry.

The business represents and distributes for 15 of the country's premier boutique wineries as well as the 3 largest wine producers in Mexico (L.A. Cetto, Santo Tomas and Freixenet Mexico) in Baja California Sur.
La Bodega is accepting a full sale or a significant investor who would like to maintain a presence in Todos Santos and operate an established, fun, popular, profitable business. Pleased to share details with serious candidates.

Featured in numerous noteworthy publications including Moon Guides, NY Times, LA Magazine, San Francisco Magazine and more.

Salud! - La Bodega De Todos Santos.3, labodegadetodossantos [- at -] gmail.com, 612 152 0181, Baja California Sur


For Sale Great Home In The San Sebastian Area - Large palapa covered Patio with outside dining area, Solar heated Pool off Patio. Lots of fruit trees. Hot Tub surrounded by Banana trees. Very Quiet and Peaceful. 2 bedrooms 2 1/2 baths. New Stainless Steel appliances. High quality fixtures, Ceiling fans.... Includes most furnishings. Tons of Storage. Large Laundry Room/Studio. large 20x40 garage with opener. Can be see in Craigslist Baja Sur. Call Gary 612-134-0498 mx 541-350-6629 US. kathygasper [- at -] msn.com, Baja California Sur



Local Cops - The local cops are now taking you to the police headquarters and removing your plates/confiscating your car on bogus charges/and demanding 2500 pesos for a red light charge. When they stopped us a mile away from the only light in town (they are learning from the cabo airport cops) Talking to the commander was even worse: he accused me of telling him to [deleted by editor] and that's why he wouldn't bargain down the price. - John Molea, 760 967 7608 US, Todos Santos


Do You Need A Caretaker For Spring And Summer Season? - hello! if you are looking a caretaker for your house this spring and or summer let me know, i'm a young man that practices meditation, yoga and surf and likes to live quietly relax. my name is jibran ramos my email: c3po_007 [- at -] hotmail.com and i'm currently living on the other side of the dry creek next to rancho nuevo, the land is call tierra sagrada (sacred land) i work at yandara yoga school they can give you reference about me there and also i do market at baja bean on sundays (selling kombucha) i'm looking forward to meet you, cheers! - Jibran Ramos, c3po_007 [- at -] hotmail.com, 6121052019, Elias Calles


Loreto and Mulege Satellite TV and Internet Services - Offering quality installation and repair services for Shaw Direct Satellite TV, HughesNet and commercial V-Sat Internet systems, wired and wireless home networks, VoIP telephony, home theater and structured cabling.

I'm based in Loreto, but willing to travel to remote locations. Fully bilingual, with references available upon request. Contact Jose Antonio Davila. Mx cell: 613 111 9779. US # 619 534 6401, Email: josedavilav [- at -] gmail.com, Loreto


Todos Muertos - Sunday, March 23, 2 to 5pm, Cerritos Surf Colony, El Pescadero. Eli and Randy Leach's full band play the songs of the Grateful Dead and other tunes by the pool. - Eli Madden elikewise [- at -] mail.com, 612-119-4659

Opportunity! - 500 M2 lot with a small unfinished (8 x 4 m) adobe and palma cabin! 5 minutes away from Transpeninsular highway on the Sierra side of Pescadero. Electricity available and wáter on corner of property. The lot is inside a ranch with it's own well. Offers security and opportunity to develop a Farm Project. USD $22,000. Pics available. fesi_k [- at -] yahoo.com.mx, Pescadero

21st Annual Festival De Artes In Los Barriles - 21st Annual Festival de Artes to be held at "Hotel Palmas de Cortez" in Los Barriles, from 10:00 am to 4:00 pm on Sunday, April 13, 2014. This event sponsored by the Asociación de Artes on the East Cape. Please sign up early with so many artists.
Baja Beach Co in Los Barriles at Plaza del Pueblo, Local #8. Open Mon -Fri, 9 - 5 and Sat 9 - 3.
Baja Books & Maps, San Jose del Cabo, Open Mon-Fri 10-6, Sat at Organic Market, 624-142-5596
Sat. market in Los Barriles with Denise
For more information, contact festivaldeartes21 [- at -] gmail.com. - Kathleen Obenshain, http: //www.eastcapearts.com, Baja California Sur

Manuel Wheatgrass Juicer - Lexen Manual Wheatgrass Juicer, works great! Used only a few times. $500 pesos. You can see it at: http://www.amazon.com/Lexen-Healthy-Juicer-Manual-Wheatgrass/dp/B0002LY8PA/ref=sr_1_1?ie=UTF8&qid=1394214412&sr=8-1&keywords=wheatgrass+juicer+manual. - Michelle, michellehar30 [- at -] hotmail.com

Having Trouble Placing A Free Ad in The Baja Western Onion? - If you have had trouble Submitting an Ad or Article to the Baja Western Onion, please note you need to enable JavaScript and enable Cookies in your browser. Also, if you notice on the Confirmation Page you need to make a correction to your ad, you will need to load a new security code Each Time you back up and resubmit your ad.

Simply fill out the form here: bajawesternonion.com/submitad.asp

Please Note: Free ads for the same individual, event, subject, item, group or business can be submitted once every 14 days. DO NOT TYPE IN CAPITAL LETTERS. Avoid excessive punctuation like "!!!!" or "......." or "???." Check your spelling. Make sure you include dates, time and location for your events, and be sure to include your contact info. -
Need Service For Your Dish TV, Shaw Direct, Or Hughesnet Internet System? - If you need service, I can help you. Whether you need new parts, a new dish or cables, or just a repointing to get you back online or restore your TV service, call me at 612 104 2000 or send an Email to todossantostech [- at -] gmail.com or showmethetruth [- at -] hotmail.es.

I am local, and I provide service for new installations and repairs for the entire Los Cabos region at reasonable rates. - Ernesto Pardo, Todos Santos Technologies, todossantostech [- at -] gmail.com, showmethetruth [- at -] hotmail.es, 612 104 2000, Todos Santos



Publishing Schedule and Submission Deadlines - The Baja Western Onion is mailed every Tuesday and Friday. Please note our submission deadlines:
For inclusion in the Tuesday Edition, all articles must be submitted by 5PM PST Monday evening
For inclusion in the Friday Edition, all articles must be submitted by 5PM PST Thursday evening
We usually publish and send out each issue in the AM, but the time of delivery is based entirely upon our workload. -
Local Services Directory Return to Top

Computer Repairs

Josue Castillo Parts, service, cleaning, anti-virus, home and office wired and wireless networking. - 612 143 1508, jocama85 [- at -] hotmail.com, Pescadero

Property Rental

Federal Zone To Rent - Cerritos Beach - Help us build a community of services and vendors. Tell us how much area you need pho.to/4bHDU. - Los Cerritos Corp, fedzone [- at -] live.com, Pescadero

Your Service Ad Here!

Advertise For Just $5 US Per Week! - Put your Service ad of up to 25 words in front of 3,800 3,900 Baja Western Onion Readers. More Info > -

Personal Development

Art for Life - Creative Coaching, Arts Workshops. Zoe Edmonds will help unleash your creativity and give the support you need to realize your creative projects. Email: zoe [- at -] artforlifebaja.com; Phone: 612-105-0056; Web: artforlifebaja.com.

Solar Energy

Solar Energy Products - Controllers, inverters, pumps, refrigerators, panels from $1.40 US/watt. Facturas available. Como El Sol, S.de RL de CV, 612-149-3825, Pescadero heideladam02 [- at -] gmail.com

Satellite TV/Water Systems

Todos Santos Technologies - Water System Installation, Tinaco cleaning, Satellite TV system installs and repairs. - Humberto Pardo, 612-104-2000, showmethetruth [- at -] hotmail.es, Todos Santos.

Solar Hot Water Systems

Solstice Solar of Baja - Solar hot-water systems for pool and home reduce energy costs and fossil-fuel dependency. - Skip Ackerman, info [- at -] solsticesolarofbaja.com, solsticesolarofbaja.com, 970-963-0846, 624-142-8002

Your Service Ad Here!

Advertise For Just $5 US Per Week! - Put your Service ad of up to 25 words in front of 3,800 3,900 Baja Western Onion Readers. More Info > -

Towing And Transport Services

Baja Wheeling S.A. de C.V. - Legal, professional transport serving Canada, US and Mexico. For quotes, call 011-52-1-612-152-6065, email us at bajawheeling [- at -] gmail.com, or visit our website bajawheeling.com.
---
Submit your News and Events, Questions and Answers articles here: http://www.bajawesternonion.com/submitad.asp

---
Featured Events This Week
Tuesday, March 18
Mantequilla & Madden Last Jam - Tonight from 4-7pm, Cerritos Surf Colony, El Pescadero. Mantequilla and Maddden jam acoustic rock songs by the pool - Eric Buttery Butteryen [- at -] gmail.com, 612-119-4659

Thursday, March 20
Awaken From The Heart Kirtan - 6:30-8:30 pm, Las Tunas, call for directions, Todos Santos. A fun evening of singing the chants of Shiva/Shakti, the god of consciousness and his consort, the power to consciousness, accompanied by the harmonium.... - Susan O'brien zenaj6 [- at -] gmail.com, 612-119-1174, www.sacredriverofsound.com

Friday, March 21
Permaculture Design Course [- at -] Buena Fortuna, La Ribera - Begins today and continues through April 5. Special price exclusively to local residents. Original Cost $1600 USD, now only for $999. Learn from teachers at Buena Fortuna Botanic Gardens. - Andrew Jones, ajventure [- at -] gmail.com, http://bajabiosana.org/permaculture-design-course/, 624.126.7698, La Ribera

Awaken From The Heart Workshop - 1-5 pm, Las Tunas, call for directions, Todos Santos. Deepen in an understanding of the path to consciousness through the myths and philosophy of Shiva/Shakti and create a spiritual practice to moksha (liberation). - Susan O'brien zenaj6 [- at -] gmail.com, 612-119-1174, www.sacredriverofsound.com

Friday, 21 Mar., 2014 - Distillery Special Movie Night - 7:30, The Distillery, Todos Santos. "Martin Scorsese Presents The Grandmaster" Distributed by Harvey Weinstein. Dubbed in English, nominated for two 2014 Oscars (in Cinematography and Costume Design). Beautiful. Reservations please. - James merlo4u [- at -] earthlink.net, 612-145-0098, thedistillery.mx

Friday, March 21, thru Sunday, March 23
Baja Shakespeare - 7:00 pm, Hotel Buena Vista Beach Resort, Spa Buena Vista. An original work, The Puppets' Ire or How I Learned to Love Barbed Wire. Hotel & Dinner Pkgs Info [- at -] hotelbuenavista.com. Will Call, 624-141 0593. - Larry Epstein lepc.mx [- at -] gmail.com, 624-132-3028, https://www.facebook.com/pages/Baja-Shakespeare/220397878011557
Saturday, March 22
Transformational Sound Meditation With Focus On Water - Celebrate Worldwide Day of Water with "A Harmonic Alignment Focusing on WATER and the Preservation of This Precious Natural Resource for Our Community." From 5:00 to 6:30 pm at IndiO Spirit, located on the side street across from the Guaycura Hotel, on the corner of Topete and Lesgaspi in Todos Santos. Please bring a small container of water, a mat or pillow. $100 pesos - Lynn, tuneintuit [- at -] gmail.com, Todos Santos

2nd Singer Songwriter Series - 6 pm Dinner, Teatro Luna Azul, Las Tunas, Todos Santos. Concert under the Stars with Robert Drake, David Raitt, Chris Paulson & Jon Nicholson. Firemen's Fundraiser. Curried Coconut Chicken dinner (Vegetarian available)6pm. Tickets 100pesos at Tecolote Bookstore. - bluemooninbaja [- at -] yahoo.com, www.teatrolunaazul.com

Vajra Dance Course - Full days, Todos Santos, BCS. Vajra Dance Course Offered - Open to all. A beautiful Dzogchen meditation of movement and sound for men and women practiced on a mandala. - Tsegylagarwest Retreat Center Tsegyalgarwestsecretary [- at -] gmail.com

Sara Benassi - 7PM, Crossroads/Vidasoul East Cape, Vinorama. Sara Benassi and friends playing live under the stars, the first time ever. Come for dinner and dancing. NO Cover. Rooms available starting at $95+tax. - Joan joan [- at -] vidasoul.com, 624 142 1165, www.vidasoul.com
Sunday, March 23
Open Reading - On the patio at Michael Cope's Gallery. Read your original work, FIVE minutes please and be there at at 4:00. Everyone welcome. - Susan Doyle, timsudoyle [- at -] hotmail.com, 145 0821

Todos Muertos - 2 to 5pm, Cerritos Surf Colony, El Pescadero. Eli and Randy Leach's full band play the songs of the Grateful Dead and other tunes by the pool. - Eli Madden elikewise [- at -] mail.com, 612-119-4659

Thursday, March 27, thru Saturday, March 29
Baja Shakespeare Continues - 7:00 pm, Hotel Buena Vista Beach Resort, Spa Buena Vista. An original work, The Puppets' Ire or How I Learned to Love Barbed Wire. Hotel & Dinner Pkgs Info [- at -] hotelbuenavista.com. Will Call, 624-141 0593. - Larry Epstein lepc.mx [- at -] gmail.com, 624-132-3028, https://www.facebook.com/pages/Baja-Shakespeare/220397878011557
Saturday, March 29
Joe Firstman Band - 7PM, Crossroads/Vidasoul East Cape, Vinorama/Cabo Pulmo. Joe Firstman Band. Joe is a very accomplished musician with many albums. He played in the band for the Carson Daly Show. - Joan Hafenecker joan [- at -] vidasoul.com, 624 142 1165, www.vidasoul.com

---
Submit your Events Here: bajawesternonion.com/submit-event.asp
---
Rides or Caravans Available/Wanted Return to Top
---
Looking For Someone Heading North Through LA - Looking for someone heading north through LA with an enclosed trailer. I have ONE ITEM (large 2' x 6') that needs to go north in an enclosed trailer. Will pay for fuel costs for the trip. Please call or email Janel or David at janelinmex [- at -] yahoo.com or 818-612-3863 (US cell). Muchas Gracias!! - Janel Faraci, janelinmex [- at -] yahoo.com, 8186123863, Los Barriles

March 15 Or Later - Western Canada To Todos Santos - Mid aged couple looking to share/gas/driving to Baja from any point in Western Canada (Calgary) to Todos Santos Mid-March to beginning of April. Have some things to bring - so a vehicle with some room like a truck would be great. pkennedysmith [- at -] gmail.com - pkennedysmith [- at -] gmail.com

Caravan Or Rider San Diego-Todos Santos - Looking to caravan or find a rider from San Diego - Todos Santos for 2nd or 3rd week in March. Flexable on time frame - Larry Phoenix, phnix52 [- at -] gmail.com, 360 580 6436

Couple Looking For Rideshare North From Todos Santos around March 22 - Two people looking a ride from Todos Santos north to Tijuana/border or further north. We are going to California. We would be happy to share costs for gas. Planning to leave around March 22, but dates are flexible. Thanks! - Tempestt & Brinco, tempb4 [- at -] gmail.com, 6121081407, Todos Santos

Ride To Airport - Monday March 24 for 2:30 pm flight, happy to pay for gas - Marcia, marciastromsmoe [- at -] gmail.com, 6121177157

Wanted Ride North In Last Week Of March - Hi, I would like to arrive in Canada by the end of March, and a ride anyplace north = to the border, California, Oregon or Wash would be great. I speak Spanish well, have diven the Baja many times, in a large RV, and am a non=smoker. Will pay of course. - Susan H, cvec17 [- at -] hotmail.com, Pescadero

Ride Share Or Caravan March 30 - Driving back to Northern CA (Nevada City) from Pescadero, planning to take about 5 days to get there. If you are interested in either a ride share (help with gas?) or a caravan, please contact me (exact date may be flexible). - Janet Rosner, rjrosner [- at -] sbcglobal.net, 612-158-8947, Pescadero

Ride Needed From Todos Santos To Airport - San Jose Del Cabo - Looking for ride from central Todos Santos to San Jose Del Cabo Airport early a.m. on March 31st. Will pay Gas. - ruthshaw [- at -] rogers.com, 612 167 8666

Ride Share Available To Northern California - We have space in our pick-up truck for 1 or 2 persons. Departure from Todos Santos during 1st week of April. Some cargo space available. Pls. call cell 612-118-2379; 612-118-2379, Todos Santos

Seeking Co-pilot From And To San Francisco Bay Area - Driving south from SF Bay Area to BCS (Todos Santos) departing April 19. Driving north from Todos Santos departing May 17. One way or round trip - I am looking for someone to share driving and gas. Have room for only one other human. I usually take it slow: 4 days each way, and enjoy the views along the way a bit. - Jane Sipe, jsipe [- at -] juno.com, 707 291 6463 US, United States


---
Submit your Rides or Caravans Needed/Available articles here: http://www.bajawesternonion.com/submitad.asp


---
Pet Corner (Lost and Found pet articles will run for two weeks) Return to Top
---
Found: A Lost Female Dog-->> - A beautiful female dog was found on feb 26 around the downtown area, she is hazelnut color with curly hair, short, and wears a nice flowered collar, was found in good condition and must be older than 3 years. If you recognize the dog please call because i won't be able to keep her and will have to give her up for adoption if owner doesn't appear soon. Thanks for your help! - Citlali Aguilar, citlaliagsa [- at -] gmail.com, 612-143-64-16, Todos Santos

Found: Small Cat - A small female black & brown striped tabby cat wearing a flea collar came to our yard in barrio La Calera in Todos Santos. She is very friendly and seems well taken care of. We would like to reunite her with her owners. - Gwen Mcdonald, heartsease [- at -] mts.net, 612 132 0095, Todos Santos

Pure Australian Shepherd Looking For Adoption - Shiroi, pure bred, rare white, Australian Shephard, born June 25, female. vaccines, very well taken care of and very sweet, is looking for a very good new home. 612-177-5517 please text - Petra Hauptmann, hauptmannpetra [- at -] gmail.com, 612-177-5517



Not Getting Enough Affection? - Need some loving? There are many beautiful cats and kittens just waiting to purr for you at Kitty Heaven. You could visit with them once a week or as often as you like. You might even want to help clean up a bit or maybe buy them some food. Why don't you come for a visit? - they love meeting new friends. - Angelique, bajakitties [- at -] yahoo.com, 145-0250

Good Info On What To Do If You Lose Your Dog In Baja (or Anywhere) - This excellent article courtesy of Baja Insider: bajainsider.com/baja-life/pet-care/findinglostdogs.htm -
---
Submit your Pet Corner articles here: http://www.bajawesternonion.com/submitad.asp (and remember to Spay or Neuter your pets)
Let us know if you find or place your pet so we can remove your ad -
---
Exchange Rate - Mexican Pesos to $1 USD - Courtesy themoneyconverter.com
---

Quote of the Day: " Give a little love to a child, and you get a great deal back. " ~ John Ruskin