---
Baja Western Onion
Alan Thompson - Publisher
Debra Webster - Editor
Advertising Information
e-mail For General Feedback
---
The 2014 Historic Home Tour Of Todos Santos - The Historic Home Tour of Todos Santos is just around the corner: Sunday, March 16, 10:00am – 3:00pm. Tickets will go on sale at Casa Tota at 9:30 am.

The Palapa Society of Todos Santos invites you to tour our pueblo's historic homes. Proceeds from the tour support The Palapa Society's building fund and the Bomberos of Todos Santos. Tour the Historic Homes of Todos Santos and learn more about our towns history. This year our tour will include 23 homes and businesses.

Tour Tickets and Guided Tours tickets are $250 pesos. Guided tours should be reserved in advance. Please reserve your tickets by writing us at: thepalapasociety [- at -] yahoo.com. - Palapa Society Of Todos Santos, A.C., palapasociety.org, Todos Santos


Los Barriles Festival De Artes - Announcing the 21st Annual Festival de Artes to be held at beautiful "Hotel Palmas de Cortez", from 10:00 am to 4:00 pm on Sunday, April 13, 2014. This popular event sponsored by the Asociación de Artes on the East Cape. Booth fees are $325 mxn/$30 usd paid in advance. Booth spaces are also available for $400 mxn/$35 usd, the day of event. Pre Pay locations are as follows:
1. Baja Beach Co in Los Barriles at Plaza del Pueblo, Local #8. Open Mon -Fri, 9 - 5 and Sat 9 - 3.
2. Baja Books & Maps, San Jose del - Kathy Obenshain, http://www.eastcapearts.com


Writing The Future - The Palapa Society of Todos Santos gratefully acknowledges the support provided by the Todos Santos Writers Workshop to the beca scholarship program. Your 1000usd gift will allow several local students to continue their education. Thank you for joining us in our efforts to assist our kids in becoming productive members of their pueblo. - Tim Doyle, timsudoyle [- at -] hotmail.com, http://todossantoswritersworkshop.com, 145-0821, Todos Santos



Ecosmart- Your Baja Solar Professionals - Ecosmart has been satisfying clients for over 7 years on the Baja. Authorized Outback Service Team. Specials every day of the year. In support of Hogar del Niño, we offer with every $25 donation to Hogar del Niño a free solar equipment inspection and service report. Subject to appointment and availability in scheduling and areas between Las Tunas and Los Cabos. east Cape clients subject to group bookings. - Erwin Lapschies, erwinecosmart [- at -] gmail.com, 6241669473


Exotic Palms - No Paradise Without Palms - Visit a working palm plantation. Come by for a walk around a beautiful, organized palm plantation in Todos Santos. We have species big and small. Drive away with smaller potted palms in your car or truck, or make arrangements to supply your development project with hundreds or thousands of mature palms. There is lots of good information on our website: palms.mx.

We have a crane truck to move massive specimens. If you have a development or larger project, we can work with your Architect or Landscape Architect - We have plenty of references.


To find us, go to our website, where there's lots of good information, and click on the 'Contact & Finding Us' button - if you print out these clear instructions, you'll have no problems locating us. Our Plantation Manager, Nepo, lives on site. You can make arrangements with him to drop by for a visit. Nepo speaks Spanish only, but he can show you around, and he knows all the prices.

For larger sales, please contact Dean McQuillen - email included below. See you soon! - Dean Mcquillen, todossantos1 [- at -] hotmail.com, palms.mx, 612.152.6785 (Nepo), Todos Santos


Good Morning Todos Santos. - The tourist information kiosk Todos Santos invites you to participate in tourism promotion for your business. For more information contact us by facebook or cell telephone number: 612 102 9107 - Victor Sossa, sossa.victor [- at -] gmail.com, 6121029107


New Propane Refrigerators By Crystal Cold - Built by the Amish in the US. 11 cu ft to 21 cu ft. 3 year warranty. We deliver to your location. - Jim Coulson, jimcoulsoncontractor [- at -] yahoo.com, http://crystalcold.com/, 612 183 1077, Baja California Sur


Paper Tile Mosaic Class - Come have some fun, eat and create too! Make your own paper tile mosaic creation. Saturday, March 15, from 9ish to 5ish at Nanette's gallery/home/garden in Todos Santos. Make your reservation for directions. Private small group classes are also available, you pick date.

Class includes lunch, yummy dessert and materials (except please bring 4 high quality slick paper magazines: Architectural Digest, Vogue, Vanity Fair). Cost is 1,100 pesos. Space limited to 8 adults. Look for April announcement of Totem Making/Merlin Inside Class. - Nanette, unmundodeheartswideopen [- at -] gmail.com, 612 14 50183


Art Journal Lab On Mondays, 2-4 Pm, At Bistro Mágico - Keeping an art journal is a creative way to make meaning of your life--exploring with both writing and visual art. A journal is a mirror, reflecting who we are now, and what we want to cultivate in ourselves and in our lives. With a journal as our companion, we can find threads, patterns, and create reminders of our dreams and values.

Creativity Coach and multidisciplinary artist, Zoë Edmonds teaches Art Journal Lab at Bistro Mágico (corner of Militar & Hidalgo) every Monday 2-4 PM. $200 pesos per class. Please email or call to register or for more information. - Zoe Edmonds, zoe [- at -] artforlifebaja.com, http://www.artforlifebaja.com, 612-105-0056, Todos Santos



Returned PCV's - Are there any around? -, sjb721 [- at -] yahoo.com, La Ribera


Cargo Trailer Needed For Sale Or Trade - I am looking for a cargo trailer, 6'x10' if possible, must be in good towing condition and secure. around $1000. I am also selling my 89 Jeep Cherokee, runs fine. Baja plates $1500. will take a trade. - Steph, sjd372 [- at -] mail.usask.ca

Notice To Open Readers - Because the Historical House Tour is this Sunday the 17th, the Open Reading has been moved to NEXT week, the 23rd. Everyone welcome to read 5 minutes of their original work and/or enjoy a beautiful day listening to others.

On the patio at Michael's at the Gallery, top of Topete, 4:00 pm. Please note the change and mark you calendars. Also, don't forget the Historical House Tour this Sunday. - Susan Doyle, timsudoyle [- at -] hotmail.com, 145 0821


The Distillery's Upcoming Events - Fri. March 14. Mandela: Long Walk to Freedom (IMDB7.1). Tues. March 18th: Enough Said starring Julia Louis-Dreyfus and James Gandolfini, in his second to last film. (IMDB 7.2) As always please make a reservation. Our films are free with Dinner and drinks. Free popcorn and James's shorts.

We have Free, fast, DSL WIFI and charging stations for our customers.

Wake up call. We are offering a free Moonshine Bloody Mary, Moonshine Pina Colada, or Chocolate Moonshine coffee with your breakfast from 8 am. to noon.

We will soon be producing unflavored, sweet corn based, high octane White Dog (62%) for you purists. Come in and watch it drip out of the still (82%) and take a taste.

Restaurant/bar open 5 days 8am.-10pm. and Sunday till 3 (unless we have an event or too much fun). Closed Mondays. We offer our handcrafted Moonshine, Vodka, and Tequila for free tasting and purchase all day, everyday. Proudly serving Baja Brewing draft beer. - James, merlo4u [- at -] earthlink.net, thedistillery.mx, Todos Santos
Tracy Durland Sings At Cafelix Tomorrow Night 7:30-9pm - Please join us this Saturday March 15 for a continuing celebration of Love. Tracy Durland sings her unusual blend of Romantic Classics from both sides of the border in Spanish and English. Bringing our communities together through our shared Love of Music with the Music of Love. Truly, "Each Day Is Valentine's Day!" No cover.

Tracy Durland Canta en Cafelix Sabado 15 de Marzo a las 7:30pm. "Cada Día Es Día del Amor". Clásicas Románticas en español y ingles. Uniendo nuestros comunidades con música del amor y con nuestro amor de la música. No cover. - - Felix Guluarte, salesboy_vagu [- at -] hotmail.com, Todos Santos

1999 Hyundai "Ninja Turtle" Accent For Sale $1234 Dlls - Selling Baja vehicle. Need cash to go back to States for a while. Car in great driving conditions. Manual Transmission. I installed four new KYB aftermarket suspension struts I shipped while down here last year. All it needs is a new bearing on one of the back wheels, 600peso part in La Paz or cheaper at junkyard. Please call to test drive it, I can meet you anywhere in Todos Santos or Pescadero. Car has California plates. I have title in hand, and maintenance history of last 4-5 years. Ask for Indio 612-102-1709. - Indio Torra, 612-102-1709, Todos Santos


Building A Casa? - Do you have an architect or contractor? Did you know that there will not be any government inspections on your project during construction? Did you know the people you hired will inspect their own work? Why not have a retired building and engineering contractor from California with 40 years' experience, keep an eye on your project. Be your eyes and ears? Very inexpensive and money saved in the long run.

If you are just getting started and need an architect or builder I can help with that. - Jim Coulson, 612 183 1077, jimcoulsoncontractor [- at -] yahoo.com, www.ccmbaja.com


Baja Magic Yoga Retreat - Join us as a guest for a morning class, dinner Daily / weekly pass. be in community, melt, with loving vibes of a heart opening group. We would like to share this event w/ our local community. Join Michelle Barge of Golden Bridge Yoga in NYC presenting MA Teaching Core Strength Vinyasa flow style, an innovative blend of traditional Hatha, Iyengar, and Ashtanga. Retreat has dynamic mix of programs, starring two stellar chefs culinary, kundlaini, yin, vinyasa classes, kirtan, indian dance, Ruhksana meditation teacher Chopra center contact info: michelle_barge [- at -] hotmail.com. call local 612 148 2124. Day and weekly passes - Michelle Barge, , 612.148.2124

Wanted. 60s-70s Wolkswagen Bug - wanted to buy or trade for a 60s. 70s volkswagen bug...have a 89 4x toyota van to trade.. - Clea Comer, countylinedesign [- at -] yahoo.com, 6121672156

In Support Of Hogar del Niño - Ecosmart Technologies-Your Water Specialists. Ecosmart offers the very best in water filtering products, including bacterial removal filters, heavy metals (lead in copper pipework)

With every new $25 dollar donation to Hogar del Niño, Ecosmart will give clients one free S1001 sediment filter set for under the sink installation. Limited to 100 sets. - Erwin Lapschies, erwinecosmart [- at -] gmail.com, 624 166 9473


Las Tunas House with Ocean View - $249,000 2BD/2BA On spacious acre of land. Newly remodeled by respected local designer. Main house with open floor plan and smooth plastered walls. Ocean views from the kitchen, living room, and bedroom (750 sq ft). Across enclosed lush courtyard is a separate guest casita with bathroom (240 sq ft). Turn key furnished with washer/dryer in laundry bodega. Rooftop deck and ground floor patio with new pine media sombras. Roof area with expansive ocean views is structurally ready for addition. Beautiful mature landscaping and ejido irrigation. Set back on the ocean side of Las Playitas, with the road paved beyond driveway. Short walk to the beach and desert hiking across the street. House lot including driveway 1830m2 (.45 acres) with adjacent ocean facing lot 2000m2 (.49 acres) for a total of 3830m2 (.95 acres)

Shown by appointment only. Please contact Diana at 612-133-3468, or email dianapandell [- at -] sbcglobal.net, 612-133-3468, imageshack.com/a/iSOq/1


Vajra Dance Course Offered - Open to all. Vajra Dance is a beautiful Dzogchen meditation of movement and sound for men and women practiced on a large mandala. Anya Neyman will be here to teach "Six Spaces of Samantrabhadra" the weekend of March 22/23rd in Todos Santos. For registration and information please contact tsegyalgarwestsecretary [- at -] gmail.com Also check web site for more details www.Tsegylagarwest.org - Tsegylagarwest Todos Santos, tsegyalgarwestsecretary [- at -] gmail.com, www.Tsegylagarwest.org


Shipping/Transportation Goods/Furnishings To Mexico - Freight forwarder, customs clearance, staging in my San Diego warehouse, Voted "Best in Baja" in international travel magazine, Trustworthy, courteous, professional, door to door service, credit cards accepted. Let me show you how to save your precious dollars, Monica Page Logistics - Monica Page, mpage [- at -] monicapagelogistics.com, http://www.monicapagelogistics.com, 619-777-8909


Amazing Pool Eliminator - A swimming pool, spa, or large fountain is often your highest energy consumer after air conditioning. The Pool Eliminator will cut this energy cost 50% while extending the life of your main filtration system. The patent-pending Pool Eliminator uses completely safe copper and silver ions to purify water, allowing you an 80% reduction in purchases of harsh pool chemicals. The ionization process also reduces Total Dissolved Solids (TDS), precipitating hard water minerals to gradually eliminate scaling on your pool tiles and water features.

The 100% solar-powered Pool Eliminator is the only all-in-one ionizer and pool filter pump on the market today. The scientific facts available conclude that a combination of chlorine plus the copper and silver system is a proven, safe and economical approach to purifying water in swimming pools and spas. The new dual disinfection method is also easy to implement. This allows a considerable margin of error for maintaining a sanitary pool.

Introductory price is $994 USD or $12,900 Mexican Pesos. No other product in the world has a faster payback time - months, not years. - Charles Shipman, info [- at -] pooleliminator.mx, pooleliminator.mx/, (612) 145-1061, Baja California Sur


Truck Bed Liner For Sale - 200 pesos. Taken out of a 1990 Toyota pickup with 6' bed. Original, decent shape. If you don't need it for your truck, it could also be used for a garden bed, 3/4 of a kiddy pool...use your imagination! Will deliver in Todos. Otherwise, it may, unfortunately, end up at the dump. - John, ljs46 [- at -] hotmail.com, 612-158-3250


Great New Thai Restaurant In La Paz - Try it, you'll like it! On Abasolo between Sonora and Sinaloa on the left side of the street heading towards airport. Open 12:30-9 p.m. Closed Wednesdays. Tripadvisor Winner in Chiapas for 3 years! Food is hand made, so slow. - Nancy Mills


Plastic Surgeon In La Paz - Offers 30 Years of Experience. Certified until 2015, member of ISAPS (International Society Of Aesthetic Plastic Surgery), member of AMCPER (Mexican Society Of Plastic Surgery), and many others. I do any cosmetic surgery, botox, fillers, radiofrecuency (procedure in which you get skin tightening, and treatment of cellulite), intense pulse light (treatment in which you improve the quality of your skin, and disappear sun damage), permanent hair removal.


Special offer until May: Botox for $4,000 pesos.


My address is Ignacio Ramirez at the corner with Reforma street. Visit drmanliospeziale.com where you can see surgery results of pre and postoperative cases. Do not take risks: If you are going to do something cosmetic, do it with a Certified Plastic Surgeon.

- Manlio Speziale, manliospeziale [- at -] gmail.com, drmanliospeziale.com, 612 1295252 Office, Cell 612 141 6298, La Paz


6'2 Fish Surfborad - Wabi Sabi, 6'2 x 21.5"x3", Twin fin , Like new condition, used once. Includes board bag and fins - Annabelle Sproule, annabella.annabelle [- at -] gmail.com, Todos Santos

Pat Barclay Live At The Crossroads, East Cape, Vinorama - Award winning Blues guitar and vocalist, Pat Barclay will be performing live at The Crossroads/ Vidasoul. Pat plays in The Black Mumbo Blues Band based in Washington, also award winning. He will performing with Davide Raitt, Dave Hutcheson both of The Baja Boogie Band, Shawn O'Neill and Al Kichel on drums. March 14 Friday Starts at 7PM. Rooms available, date night special $150, room and dinner for 2. - Vidasoul, joan [- at -] vidasoul.com, http://www.vidasoul.com, 624 142 1659, Cabo Pulmo-East Cape


Musicians Wanted Evenings - Cerritos Beach - We are looking for some musicians to perform at cerritos surf colony and Hacienda Cerritos in the afternoon or evenings. We would like a regular act Wednesday nights from 6 or 7-9pm. Tide permitting we do a bonfire on the beach.

We are also open to playing other nights and weekends. The pay is $300-$400 pesos per show plus you make tips. If interested please call (612)131-8011. do NOT contact me with unsolicited services or offers -


Furniture! Casa Decor La Paz & Cabo - Patio Furniture * Wicker & Rattan * Marble * Rustic Hand Painted Furniture * Copper Furniture * Lighting * Kitchen Cabinets * Doors * Floor & Wall Covering * Art * Accessories * Metal Furniture * Fountains and Urns * Mexican Furniture * Imports from Around the World * Large Selection of Furniture, Rugs & Accessories. Interior Design Service! Custom Furniture! We have it all! 2 locations (Cabo and La Paz) Summer Sale: 25% to 40% Off Selected items!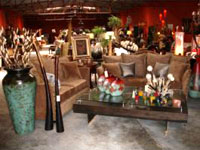 Now Wholesale to the Public: ** Low Price Guarantee. Venta de Mayoreo al Publico ** Garantizamos los precios mas baratos
Cabo San Lucas: km 3.5 on four lane next to Artisanos & Natural Granit. Tel:172 6675; Vonage: 888-557-6533; Mexican Cell: 624-176 8146. Mary Aguirre E-mail: mary.aguirre [- at -] casadecorcabo.com
La Paz: 12,000 sq. Warehouse 560 Marques De Leon
Visit our website at AntiqueRowMarket.com or e-mail: richards77 [- at -] pcisys.net
3 to 12 month Credit - no interest with Banamex card Telephone: 612-129-3364 or Cell: 612-141-7615; USA Telephone: 303-777-5157 - Luis Hernandez


Beach Lot To Share - Nothern Ca. couple has gorgeous beach front lot in Las Tunas. Not on the dunes. Would like to find a partner to share in building costs of a multi family structure. Water, power, septic, fence, gate and plants are in. Call 707 442 0737 johnksmith99 [- at -] gmail.com - John Smith, 707 442 0737, Baja California Sur


Baking Supplies - Young woman from San Evaristo Bay looking for baking supplies (cookie sheets, cake pans, etc.) to start a pastry shop. Great opportunity to help a young entrepreneur. - Elena Moreno, e [- at -] elenamoreno.com



Docents Needed For Historic Home Tour! - On Sunday, March 16, spend three fun-filled hours as a docent, welcoming residents and tourists into one of 23 historic properties in downtown Todos Santos. Why not volunteer with a friend for a morning or afternoon shift, and then spend the rest of the day touring the historic downtown yourselves? Sponsored by the Palapa Society, proceeds from the tour go toward The Palapa Society's Building Campaign Fund. Please sign-up with - Vickie Butler, vandhbutler [- at -] gmail.com, Todos Santos


3000 Watt Inverter - Brand New $300 - I am selling this brand new Motor Master 3000 watt power inverter as it turns out I can not use it with my solar system - too much for the battery packs to handle. First $300 USD takes it or it flies back home with me to return it to the store- paid $390 - 2 weeks ago for it. click here for more info: reviews.canadiantire.ca/9045/0111846p/motomaster-motomaster-3000w-power-outlet-and-inverter-reviews/reviews.htm. Call Morgan 612-148-4635 or email blaze [- at -] blazesbeans.com
- Morgan Denoon, 612-148-4635, Pescadero


La Parola Dining Experience - Last Friday a group of us dined at La Parola in Las Tunas. Excellent cuisine, beuatiful ocean view as the moon rose above our little slice of heaven. How lucky are we to have a chef from Naples in our region!. Please check them out - we shared three varieties of pizza and drooled over the aroma of the lasagna and eggplant parmesan teasing us from the open air kitchen. The only thing misiing was Andrea Bocelli to serenade in the background. Buon Notte. Buen Provecho. - Dawn Hope


Shipping To BC, Colorado And Alberta - I still got room! in my F-650 5-ton super C class. Boxs, suitcases or rubbermaids are preferred. Please send me what you have and where you live. $50 USD for one standard size rubbermaid all the way to Canada.. I go around LA up 99 to I-5 to Bellingham Wash. leaving April 4rth. Have refferancs. - Also my neighbor also has an EMPTY toy hauler and is headed towards Colorado then Alberta. If you a lot of stuff to take that way email me and ill pass the contact info along. He is leaving the 17th of April. - Wheeler Jon, k2extremedog [- at -] yahoo.ca, Canada

Enclosed 14' Cargo Trailer For Sale - Continental Tailwind Tandem axle 14' cargo trailer, no leaks. Good tires, equalizer hitch, great shape. Interior - floor sealed and has adjustable tie down system on walls and anchor points on floor. $3000 obo.Avail immed. - Ray, ray.weind [- at -] gmail.com, 612 177 9913, Todos Santos


Business Sale Or Investment Opportunity - La Bodega de Todos Santos is a 4 year old wine distribution and retail sales business, profitable in each year of operation. It has led and been the beneficiary of the increasing demand of tourists and Mexicans alike to "Eat Local, Drink Local" and is a feature in the emerging and well-regarded Mexican Wine industry.

The business represents and distributes for 15 of the country's premier boutique wineries as well as the 3 largest wine producers in Mexico (L.A. Cetto, Santo Tomas and Freixenet Mexico) in Baja California Sur.
La Bodega is accepting a full sale or a significant investor who would like to maintain a presence in Todos Santos and operate an established, fun, popular, profitable business. Pleased to share details with serious candidates.

Featured in numerous noteworthy publications including Moon Guides, NY Times, LA Magazine, San Francisco Magazine and more.

Salud! - La Bodega De Todos Santos.3, labodegadetodossantos [- at -] gmail.com, 612 152 0181, Baja California Sur


Public Announcement - H2O Profesionales Internacionales, S.A. DE C.V., a legally established Mexican company since 2008, wishes to inform the General Public that we are the sole owners of our proprietary "Blue Angel™" family of whole house water systems and design rights thereof.

Our company has the exclusive privilege to sell, upgrade or service our proprietary branded water products which preserves all system guarantees and warranties. At the present time, these are being handled by our La Paz based Head Office until a local distributor in Todos Santos/Pescadero is appointed. For information please contact H2O Profesionales Internacionales, S.A. de C.V. - Alicia Salter, info [- at -] aguadebaja.com, aguadebaja.com , 612 123 3032


Your Website Should Be Making You Money And New Customers! - New Websites, Website Redesign, SEO, SEM, E-Marketing, Video Marketing, Integrative Marketing, Graphic Design, Mexican Cell: 612 149 8193, U.S. Cell: 888-282-6220 - Anthony Motai, blueworldwebinfo [- at -] gmail.com, http://www.bajawebservices.com, 6121498193, Baja California Sur


1996 Mako 221 Center Console 16,000 Usd - 22' center console perfect fishing boat for open water. Excellent condition ready to go. Price is in us dollars. Live well bait tank, outriggers (2), forward bimini, night lights, lowrance elite 7 with baja charts (new) gps/sonar, vhs, stereo (new), deck wash, 225hp mercury outboard low hours (2006) w/ss vengence prop, dual deep cell batteries (new), swim ladder - removable, new antifouling paint, storage cover, matching pacific tandem aluminum trailer, temporary import permit to 2021. - Kent Hansen, kenthansen [- at -] shaw.ca, 6121248480, La Paz


Loreto and Mulege Satellite TV and Internet Services - Offering quality installation and repair services for Shaw Direct Satellite TV, HughesNet and commercial V-Sat Internet systems, wired and wireless home networks, VoIP telephony, home theater and structured cabling.

I'm based in Loreto, but willing to travel to remote locations. Fully bilingual, with references available upon request. Contact Jose Antonio Davila. Mx cell: 613 111 9779. US # 619 534 6401, Email: josedavilav [- at -] gmail.com, Loreto
Having Trouble Placing A Free Ad in The Baja Western Onion? - If you have had trouble Submitting an Ad or Article to the Baja Western Onion, please note you need to enable JavaScript and enable Cookies in your browser. Also, if you notice on the Confirmation Page you need to make a correction to your ad, you will need to load a new security code Each Time you back up and resubmit your ad.

Simply fill out the form here: bajawesternonion.com/submitad.asp

Please Note: Free ads for the same individual, event, subject, item, group or business can be submitted once every 14 days. DO NOT TYPE IN CAPITAL LETTERS. Avoid excessive punctuation like "!!!!" or "......." or "???." Check your spelling. Make sure you include dates, time and location for your events, and be sure to include your contact info. -
Need Service For Your Dish TV, Shaw Direct, Or Hughesnet Internet System? - If you need service, I can help you. Whether you need new parts, a new dish or cables, or just a repointing to get you back online or restore your TV service, call me at 612 104 2000 or send an Email to todossantostech [- at -] gmail.com or showmethetruth [- at -] hotmail.es.

I am local, and I provide service for new installations and repairs for the entire Los Cabos region at reasonable rates. - Ernesto Pardo, Todos Santos Technologies, todossantostech [- at -] gmail.com, showmethetruth [- at -] hotmail.es, 612 104 2000, Todos Santos



Publishing Schedule and Submission Deadlines - The Baja Western Onion is mailed every Tuesday and Friday. Please note our submission deadlines:
For inclusion in the Tuesday Edition, all articles must be submitted by 5PM PST Monday evening
For inclusion in the Friday Edition, all articles must be submitted by 5PM PST Thursday evening
We usually publish and send out each issue in the AM, but the time of delivery is based entirely upon our workload. -
Local Services Directory Return to Top

Computer Repairs

Josue Castillo Parts, service, cleaning, anti-virus, home and office wired and wireless networking. - 612 143 1508, jocama85 [- at -] hotmail.com, Pescadero

Property Rental

Federal Zone To Rent - Cerritos Beach - Help us build a community of services and vendors. Tell us how much area you need pho.to/4bHDU. - Los Cerritos Corp, fedzone [- at -] live.com, Pescadero

Your Service Ad Here!

Advertise For Just $5 US Per Week! - Put your Service ad of up to 25 words in front of 3,800 3,900 Baja Western Onion Readers. More Info > -

Personal Development

Art for Life - Creative Coaching, Arts Workshops. Zoe Edmonds will help unleash your creativity and give the support you need to realize your creative projects. Email: zoe [- at -] artforlifebaja.com; Phone: 612-105-0056; Web: artforlifebaja.com.

Solar Energy

Solar Energy Products - Controllers, inverters, pumps, refrigerators, panels from $1.40 US/watt. Facturas available. Como El Sol, S.de RL de CV, 612-149-3825, Pescadero heideladam02 [- at -] gmail.com

Satellite TV/Water Systems

Todos Santos Technologies - Water System Installation, Tinaco cleaning, Satellite TV system installs and repairs. - Humberto Pardo, 612-104-2000, showmethetruth [- at -] hotmail.es, Todos Santos.

Solar Hot Water Systems

Solstice Solar of Baja - Solar hot-water systems for pool and home reduce energy costs and fossil-fuel dependency. - Skip Ackerman, info [- at -] solsticesolarofbaja.com, solsticesolarofbaja.com, 970-963-0846, 624-142-8002

Your Service Ad Here!

Advertise For Just $5 US Per Week! - Put your Service ad of up to 25 words in front of 3,800 3,900 Baja Western Onion Readers. More Info > -

Towing And Transport Services

Baja Wheeling S.A. de C.V. - Legal, professional transport serving Canada, US and Mexico. For quotes, call 011-52-1-612-152-6065, email us at bajawheeling [- at -] gmail.com, or visit our website bajawheeling.com.
---
Submit your News and Events, Questions and Answers articles here: http://www.bajawesternonion.com/submitad.asp

---
Featured Events This Week
Friday, March 14
Spay/Neuter Clinic Continues - At la Canada del Diablo. Please help your Mexican neighbors bring their mascotas to the clinic. Please call Penny at 612-147-7550 or Angelique at 145-0250.

Guru Workshop At Baja Bean - 10:00 a.m. Bring paper, pen and bottle of water. Listen to the Gardening Guru talk about many gardening alternatives to pest control. - Cathy Fuller, gardeningguruinc [- at -] gmail.com, http://www.gardeningguru.webs.com, 612 107 8588, Pescadero

Mezcala! - FUNdraiser to raise awareness of community safety. Mezcal-tasting and dancing. Free Admission. Doors open 6pm. Burrito dinner, vegetarian available. Teatro Luna Azul, Todos Santos. Info: www.teatrolunaazul.com; Contact: - bluemooninbaja [- at -] yahoo.com, Todos Santos

Pat Barclay Live At The Crossroads, East Cape, Vinorama - Award winning Blues guitar and vocalist, Pat Barclay, with Davide Raitt, Dave Hutcheson, Shawn O'Neill and Al Kichel. 7PM. Rooms available, $150 room and dinner for 2. - Vidasoul, joan [- at -] vidasoul.com, http://www.vidasoul.com, 624 142 1659, Cabo Pulmo-East Cape
Saturday, March 15
Spay/Neuter Clinic Continues - At la Canada del Diablo. Please help your Mexican neighbors bring their mascotas to the clinic. Please call Penny at 612-147-7550 or Angelique at 145-0250.

Paper Tile Mosaic Class - Create your own paper tile mosaic. 9ish to 5ish, Nanette's gallery, Todos Santos. Class includes lunch, dessert, materials (bring 4 high-quality slick-paper magazines), 1,100 pesos. Space limited to 8 adults. Reservations/directions: - Nanette, unmundodeheartswideopen [- at -] gmail.com, 612 14 50183

Tracy Durland Sings Love Songs - Cafelix in Todos Santos presents "Each Day Is Valentine's Day!" Love songs from both sides of the border in Spanish and English. No cover. - Felix Guluarte salesboy_vagu [- at -] hotmail.com, 612 145 0568

Brothers From Another Mother Perform - Featuring Blues guitarist Pat Barclay performing at the Hotel California. He will be joined by Baja Boogie Band members Dave Hutcheson and Al Kitchel. Also joining the "Brothers" is local legend Shawn O'Neill. - Dave Hutcheson, dave_hutcheson [- at -] hotmail.com, http://bajaboogieband.com, Todos Santos
Sunday, March 16
Historic Home Tour To Benefit The Palapa Society - 10 am to 2 pm, Casa Tota - starting point, Todos Santos. Tour the Historic Homes of Todos Santos and learn more about our town's history. This event is to benefit the Palapa Society of Todos Santos. Please email to make a reservation. - Palapa Society Of Todos Santos, A.C. Palapasociety [- at -] yahoo.com, palapasociety.org/

VII Artisan Fest El Triunfo - Starting at 10:00AM, Centro, El Triunfo. Local Artisan Festival, Live Music concerts, good Food and Fun from 10AM to 3PM. - Selene Orozco sogden17 [- at -] gmail.com
Thursday, 20 Mar.
Awaken From The Heart Kirtan - 6:30-8:30 pm, Las Tunas, call for directions, Todos Santos. A fun evening of singing the chants of Shiva/Shakti, the god of consciousness and his consort, the power to consciousness, accompanied by the harmonium.... - Susan O'brien zenaj6 [- at -] gmail.com, 612-119-1174, www.sacredriverofsound.com
Friday, 21 Mar.
Awaken From The Heart Workshop - 1-5 pm, Las Tunas, call for directions, Todos Santos. Deepen in an understanding of the path to consciousness through the myths and philosophy of Shiva/Shakti and create a spiritual practice to moksha (liberation). - Susan O'brien zenaj6 [- at -] gmail.com, 612-119-1174, www.sacredriverofsound.com
Friday, March 21, thru Sunday, March 23
Baja Shakespeare - 7:00 pm, Hotel Buena Vista Beach Resort, Spa Buena Vista. An original work, The Puppets' Ire or How I Learned to Love Barbed Wire. Hotel & Dinner Pkgs Info [- at -] hotelbuenavista.com. Will Call, 624-141 0593. - Larry Epstein lepc.mx [- at -] gmail.com, 624-132-3028, https://www.facebook.com/pages/Baja-Shakespeare/220397878011557
Saturday, 22 Mar.
Vajra Dance Course - full days, Todos Santos, BCS. Vajra Dance Course Offered - Open to all. A beautiful Dzogchen meditation of movement and sound for men and women practiced on a mandala. - Tsegylagarwest Retreat Center Tsegyalgarwestsecretary [- at -] gmail.com

Sara Benassi - 7PM, Crossroads/Vidasoul East Cape, Vinorama. Sara Benassi and friends playing live under the stars, the first time ever. Come for dinner and dancing. NO Cover. Rooms available starting at $95+tax. - Joan joan [- at -] vidasoul.com, 624 142 1165, www.vidasoul.com
Thursday, March 27, thru Saturday, March 29
Baja Shakespeare Continues - 7:00 pm, Hotel Buena Vista Beach Resort, Spa Buena Vista. An original work, The Puppets' Ire or How I Learned to Love Barbed Wire. Hotel & Dinner Pkgs Info [- at -] hotelbuenavista.com. Will Call, 624-141 0593. - Larry Epstein lepc.mx [- at -] gmail.com, 624-132-3028, https://www.facebook.com/pages/Baja-Shakespeare/220397878011557
---
Submit your Events Here: bajawesternonion.com/submit-event.asp
---
Rides or Caravans Available/Wanted Return to Top
---
Looking For Someone Heading North Through LA - Looking for someone heading north through LA with an enclosed trailer. I have ONE ITEM (large 2' x 6') that needs to go north in an enclosed trailer. Will pay for fuel costs for the trip. Please call or email Janel or David at janelinmex [- at -] yahoo.com or 818-612-3863 (US cell). Muchas Gracias!! - Janel Faraci, janelinmex [- at -] yahoo.com, 8186123863, Los Barriles

March 15 Or Later - Western Canada To Todos Santos - Mid aged couple looking to share/gas/driving to Baja from any point in Western Canada (Calgary) to Todos Santos Mid-March to beginning of April. Have some things to bring - so a vehicle with some room like a truck would be great. pkennedysmith [- at -] gmail.com - pkennedysmith [- at -] gmail.com

Caravan Or Rider San Diego-Todos Santos - Looking to caravan or find a rider from San Diego - Todos Santos for 2nd or 3rd week in March. Flexable on time frame - Larry Phoenix, phnix52 [- at -] gmail.com, 360 580 6436

Couple Looking For Rideshare North From Todos Santos around March 22 - Two people looking a ride from Todos Santos north to Tijuana/border or further north. We are going to California. We would be happy to share costs for gas. Planning to leave around March 22, but dates are flexible. Thanks! - Tempestt & Brinco, tempb4 [- at -] gmail.com, 6121081407, Todos Santos

Ride To Airport - Monday March 24 for 2:30 pm flight, happy to pay for gas - Marcia, marciastromsmoe [- at -] gmail.com, 6121177157

Wanted Ride North In Last Week Of March - Hi, I would like to arrive in Canada by the end of March, and a ride anyplace north = to the border, California, Oregon or Wash would be great. I speak Spanish well, have diven the Baja many times, in a large RV, and am a non=smoker. Will pay of course. - Susan H, cvec17 [- at -] hotmail.com, Pescadero

Ride Needed From Todos Santos To Airport - San Jose Del Cabo - Looking for ride from central Todos Santos to San Jose Del Cabo Airport early a.m. on March 31st. Will pay Gas. - ruthshaw [- at -] rogers.com, 612 167 8666

Seeking Co-pilot From And To San Francisco Bay Area - Driving south from SF Bay Area to BCS (Todos Santos) departing April 19. Driving north from Todos Santos departing May 17. One way or round trip - I am looking for someone to share driving and gas. Have room for only one other human. I usually take it slow: 4 days each way, and enjoy the views along the way a bit. - Jane Sipe, jsipe [- at -] juno.com, 707 291 6463 US, United States


---
Submit your Rides or Caravans Needed/Available articles here: http://www.bajawesternonion.com/submitad.asp


---
Pet Corner (Lost and Found pet articles will run for two weeks) Return to Top
---
Found: A Lost Female Dog-->> - A beautiful female dog was found on feb 26 around the downtown area, she is hazelnut color with curly hair, short, and wears a nice flowered collar, was found in good condition and must be older than 3 years. If you recognize the dog please call because i won't be able to keep her and will have to give her up for adoption if owner doesn't appear soon. Thanks for your help! - Citlali Aguilar, citlaliagsa [- at -] gmail.com, 612-143-64-16, Todos Santos

Found: Small Cat - A small female black & brown striped tabby cat wearing a flea collar came to our yard in barrio La Calera in Todos Santos. She is very friendly and seems well taken care of. We would like to reunite her with her owners. - Gwen Mcdonald, heartsease [- at -] mts.net, 612 132 0095, Todos Santos

Pure Australian Shepherd Looking For Adoption - Shiroi, pure bred, rare white, Australian Shephard, born June 25, female. vaccines, very well taken care of and very sweet, is looking for a very good new home. 612-177-5517 please text - Petra Hauptmann, hauptmannpetra [- at -] gmail.com, 612-177-5517



Not Getting Enough Affection? - Need some loving? There are many beautiful cats and kittens just waiting to purr for you at Kitty Heaven. You could visit with them once a week or as often as you like. You might even want to help clean up a bit or maybe buy them some food. Why don't you come for a visit? - they love meeting new friends. - Angelique, bajakitties [- at -] yahoo.com, 145-0250

Good Info On What To Do If You Lose Your Dog In Baja (or Anywhere) - This excellent article courtesy of Baja Insider: bajainsider.com/baja-life/pet-care/findinglostdogs.htm -
---
Submit your Pet Corner articles here: http://www.bajawesternonion.com/submitad.asp (and remember to Spay or Neuter your pets)
Let us know if you find or place your pet so we can remove your ad -
---
Exchange Rate - Mexican Pesos to $1 USD - Courtesy themoneyconverter.com
---

Quote of the Day: " Patience is something you admire in the driver behind you, but not in one ahead. " ~ Bill Mcglashen