---
Baja Western Onion
Alan Thompson - Publisher
Debra Webster - Editor
Advertising Information
e-mail For General Feedback
---
The 2014 Historic Home Tour Of Todos Santos - The Historic Home Tour of Todos Santos is just around the corner: Sunday, March 16, 10:00am – 3:00pm. Tickets will go on sale at Casa Tota at 9:30 am.

The Palapa Society of Todos Santos invites you to tour our pueblo's historic homes. Proceeds from the tour support The Palapa Society's building fund and the Bomberos of Todos Santos. Tour the Historic Homes of Todos Santos and learn more about our towns history. This year our tour will include 23 homes and businesses.

Tour Tickets and Guided Tours tickets are $250 pesos. Guided tours should be reserved in advance. Please reserve your tickets by writing us at: thepalapasociety [- at -] yahoo.com. - Palapa Society Of Todos Santos, A.C., palapasociety.org, Todos Santos
Baja Shakespeare – Big Changes - Performances of A Puppets' Ire or How I Learned To Love Barbed Wire move into the Convention Center at Hotel Buena Vista Beach Resort in Spa BV & cover 2 weekends; March 20, 21,22 & 27, 28 & 29. Doors open 6:00pm, curtain at 7:00pm.

Hotel offers meals garden-side at 5:30pm for $25/pp. Availability limited, contact Hortensia, info [- at -] hotelbuenavista.com. Out-of-towners' deal; $149usd for 2 that includes dinner & breakfast. Call 624-142-0099 for this rate. Show tickets extra.

Use Will Call, nanatembden [- at -] ymail.com, 624-141-0593. Tickets are 250 pesos or $20usd for adults & half price for 17 and younger. - Larry Epstein, lepc.mx [- at -] gmail.com, https://www.facebook.com/#!/pages/Baja-Shakespeare/220397878011557, 624-132-3028, Los Barriles

U.S., Canada and Mexico Time Changes - The Daylight Savings time change happened this past weekend for most of the U.S. and Canada. The time change is April 6th for most of Mexico. -


Congratulations To Winners Of The Whale Watching Trip - More than $10,000 pesos were raised by the recent Amigos de El Pescadero raffle fundraiser. These funds will be used to further the community projects of the non-profit organization dedicated to improving the lives of all Pescadero residents. Thank you to all those who made donations to this effort. A public drawing was held at Mariscos Restaurant on Feb. 14. Bill and Cathy Nation won the trip to Magdalena Bay, donated by Todos Santos Eco Adventures. Details are on Pescadero life. http://www.PescaderoLife.com


San Pedrito Clean Up April 27 - Amigos de El Pescadero is sponsoring a community clean up campaign on Sunday, April 27. A group will meet in the San Pedrito area for both road and beach trash collection. If you would like to volunteer, just go to the Amigos de El Pescadero page of PescaderoLife.com and sign up, or use the Contact Us tab. Everyone is encouraged to join us to help make our region safer and cleaner. http://www.PescaderoLife.com

2006 Yamaha Rhino 660 4x4 - UTV Side By Side - Carry up to 4 adults or 2 adults and have a rear cargo space/tilt box. Perfect for the beach, as a work tool, or just a fun way to visit your friends. Under 200 hours, this machine has a LOT more adventure left in her. She'll be available until end of day Thursday, March 13, and then I'll haul her back home and sell her in California. She is plated, street legal in Cali, and has up to date registration. Will accept any offer above $7200, if not, I'll haul her home. aaron [- at -] aarontaylor.at, 612 169 9891, Pescadero


Paz N Go Burgers - Best burgers and shakes this side of Chula Vista! Beer and wine available too. Located 5 de Febrero between G. Prieto and A. Serdán, La Paz.

Hours: 11 to 11, 7 days a week. Visit us on FaceBook at: facebook.com/pages/Paz-N-Go-Burgers/652670218129927. You can also call us at 612-197-3473.


Guru Workshop At Baja Bean - Gardening Guru Workshop at 10:00 a.m. at Baja Bean March 14. Bring all your questions about insects problems, pH in soil, what is new in organic/natural methods of controlling pests in gardens. Bring paper, pen and bottle of water. Enjoy coffee, tea, and many delicious food items at Baja Bean while listening to the Gardening Guru talk about many gardening alternatives to pest control. See you there! - Cathy Fuller, gardeningguruinc [- at -] gmail.com, http://www.gardeningguru.webs.com, 612 107 8588, Pescadero

Yoga Classes And Private Lessons - Rejuvenate and invigorate. An exploration into your yoga practice. Deepen your self awareness and learn how to listen to the messages of the body, nourish the self with exactly what is needed in each moment in order to thrive and live life in love. Stretch and strengthen, calm and cleanse, breathe, be free, be happy! Classes - All levels (of experience) welcome:
Monday - 8pm - 9pm *Rejuvenate* with yin/restorative
Wednesday - 9am - 10am *Invigorate* with ashtanga
Friday - 9am - 10am *Invigorate* with a fun flow
Looking for a more personalized approach? Now accepting bookings for private sessions. - Kirsten Elizabeth, kirsten.messer [- at -] gmail.com, http://www.raicesybrazos.org/, Cabo San Lucas


For Sale: '91 Jeep Cherokee 4x4, Us $1150 - This is the rare 2 door version, with the 4.0 litre 6 cylinder and 5-speed manual transmission. It runs and drives well but needs some work including a new radiator. It has good tires and the brakes were done ~1000 miles ago. Color is red and has a factory sunroof. Registered in South Dakota with tags good until November, 2014. Call, text or email for more info (but NO voicemail). Thanks, Ward, Todos Santos. - Ward Whitehead, wardwhitehead [- at -] hotmail.com, 612.133.5710, Baja California Sur


Live A Relaxing & Rejuvenating Experience At Caeli! - This month Special: In your next facial receive a 10 min. massage for free! Caeli Casa Holística offers Integrated Massage & Skin Care; Relaxation, Therapeutic, Deep tissue massages, etc.; and Organic & restorative facials (moisturizing, purifying, sensitive skin, antiage), back cleaning.

We use natural and organic products, aromatherapy and healing music. Massage Studio & Mobile Service. Guaranteed best service in town by Certified Holistic Bodywork Therapist Mónica Velázquez. For appointments, 145-0381 or 612-149-1552 https://www.facebook.com/pages/CAELI-Casa-holistica/141768632522923?ref=hl, - Mónica Velàzquez, caelicasaholistica [- at -] gmail.com, Todos Santos


Exotic Palms - No Paradise Without Palms - Visit a working palm plantation. Come by for a walk around a beautiful, organized palm plantation in Todos Santos. We have species big and small. Drive away with smaller potted palms in your car or truck, or make arrangements to supply your development project with hundreds or thousands of mature palms. There is lots of good information on our website: palms.mx.

We have a crane truck to move massive specimens. If you have a development or larger project, we can work with your Architect or Landscape Architect - We have plenty of references.


To find us, go to our website, where there's lots of good information, and click on the 'Contact & Finding Us' button - if you print out these clear instructions, you'll have no problems locating us. Our Plantation Manager, Nepo, lives on site. You can make arrangements with him to drop by for a visit. Nepo speaks Spanish only, but he can show you around, and he knows all the prices.

For larger sales, please contact Dean McQuillen - email included below. See you soon! - Dean Mcquillen, todossantos1 [- at -] hotmail.com, palms.mx, 612.152.6785 (Nepo), Todos Santos


Brothers From Another Mother Perform - "Brothers From Another Mother" featuring Blues guitarist Pat Barclay performing at the Hotel California, March 15. Pat is a multiple award winning guitarist from the Northwest, who has performed with BB King, Martha and the Vandels and many other top blues musicians. He will be joined by Baja Boogie Band members Dave Hutcheson and Al Kitchel. Also joining the "Brothers" is local legend Shawn O'Neill. This is a one time show in the area that should not be missed! - Dave Hutcheson, dave_hutcheson [- at -] hotmail.com, http://bajaboogieband.com, Todos Santos

Tracy Durland Sings Love Songs - Saturday, March 15 in Todos Santos. Cafelix presents "Each Day Is Valentine's Day!" Love songs from both sides of the border in Spanish and English. No cover. - Felix Guluarte salesboy_vagu [- at -] hotmail.com, 612 145 0568


Las Tunas House with Ocean View - $249,000 2BD/2BA On spacious acre of land. Newly remodeled by respected local designer. Main house with open floor plan and smooth plastered walls. Ocean views from the kitchen, living room, and bedroom (750 sq ft). Across enclosed lush courtyard is a separate guest casita with bathroom (240 sq ft). Turn key furnished with washer/dryer in laundry bodega. Rooftop deck and ground floor patio with new pine media sombras. Roof area with expansive ocean views is structurally ready for addition. Beautiful mature landscaping and ejido irrigation. Set back on the ocean side of Las Playitas, with the road paved beyond driveway. Short walk to the beach and desert hiking across the street. House lot including driveway 1830m2 (.45 acres) with adjacent ocean facing lot 2000m2 (.49 acres) for a total of 3830m2 (.95 acres)

Shown by appointment only. Please contact Diana at 612-133-3468, or email dianapandell [- at -] sbcglobal.net, 612-133-3468, imageshack.com/a/iSOq/1


Lucky Nails, Beauty Salon -- The Best Choice In Town! - Pedicure, Manicure, Acrylic and Gels Nails, Waxing, Haircut, Coloring, Styling and Blow-dry. This month Special: Receive a free Blow-dry style with your next color service! Ask for Mireya phone 612 143 9274. One block west of Lizarraga, on Militar. - Mireya Segura, mireyaseg_12 [- at -] live.com.mx, Todos Santos


Paper Tile Mosaic Class - Come have some fun, eat and create too! Make your own paper tile mosaic creation. Saturday, March 15, from 9ish to 5ish at Nanette's gallery/home/garden in Todos Santos. Make your reservation for directions. Private small group classes are also available, you pick date.

Class includes lunch, yummy dessert and materials (except please bring 4 high quality slick paper magazines: Architectural Digest, Vogue, Vanity Fair). Cost is 1,100 pesos. Space limited to 8 adults. Look for April announcement of Totem Making/Merlin Inside Class. - Nanette, unmundodeheartswideopen [- at -] gmail.com, 612 14 50183


Mezcala! - Join us Friday, March 14th in this FUNdraiser for Jan, who was recently assaulted and robbed in her home, and in raising awareness of community safety. It will be an evening of mezcal-tasting and dancing. Enjoy dinner and learn about the art and history of mezcal production; taste this ancient elixir straight, or have it mixed in a killer cocktail. Dance to salsa, merengue, reggae, dance mix, and more! Free Admission! Doors open at 6pm, Burrito dinner, vegetarian available. Teatro Luna Azul, Todos Santos. Info: www.teatrolunaazul.com; Contact: - bluemooninbaja [- at -] yahoo.com, Todos Santos



Check Out Yamuna Foot Fitness And Body Rolling - Do you have aches and pains in your body? Would you like relief from an injury or pain, new or old? Do you want to be able to reach optimal performance in your sport? Check out this practice taught by certified instructor Emily Gable. Using specialized balls, learn how to give yourself a deep tissue massage. Roll out your knots, open your joints and elongate your spine! 80 pesos per class, 400 pesos for 6 classes. Private sessions available. Tues 4-5:15pm, Wed & Thurs 9-10:15am at Estudio Baja located across from Shut up Frank's in Todos Santos. - Emily, info [- at -] estudiobaja.com, www.estudiobaja.com, 612-108-0721, Todos Santos


Todos Santos Surf Shop Delivers Experience Of A Lifetime! - Praise and gratitude for Carlos at the Todos Santos Surf Shop. We went on an incredible trip to Isla Magdelena with Carlos and Serena overnight this weekend, witnessing nature at its finest and so much more. My father says "Carlos is the most enjoyable hard working guide I've had in years. This trip was a highlight in my life. Complete and professional." They offer an experience to Mag Bay and overnight on Isla Magdalena that is unparalleled to any. Highly recommended, this is our second trip with Carlos in BCS both times were amazing! - Emily, esgable [- at -] gmail.com

Sofa & Coffee Table - Oversized, comfy, rustic cream colored sofa $150, Wood coffee table $75. In Todos Santos - Alec, alecqu [- at -] yahoo.com, 612-151-8892, Todos Santos

Lot In Baja California Sur - San Lucas- Mexico - Own a piece of Paradise beautiful lot, ready to build, with blue prints for a two story home or use your own. Close from the Sea of Cortes and right across from the picturesque San Marcos Island, with amazing views, underground electricity, running water, sewage (septic) satellite and Internet is available. Clear title. In the village of San Bruno BCS 5 miles south of San Lucas Bay/San Lucas Cove is the boat launch/pier. The lot is 312.65 meters with an 8x10 storage building with plumbing for washing machine and a Spanish tile roof, stucco finish. Quiet, peaceful and pet friendly. - Dini Jaskowski, bajamexicosl2013 [- at -] gmail.com, (208) 650-4629, Baja California Sur
The Distillery's Upcoming Events - Tues. March 11, About Time (IMDB 7.8). Why do you go to the cinema? For me, it is to be moved. To laugh, to cry, to be frightened, to be in awe, to be amused in a gentle way. This movie did this to me in all 5 ways. Bring one of your significant others. Bring a first date. Bring tissues. It's the reason you go to the cinema. A James "Must See".
Fri. March 14. Mandela: Long Walk to Freedom. As always please make a reservation. Our films are free with Dinner and drinks. Free popcorn.

Wake up call. We are offering a free Moonshine Bloody Mary, Moonshine Pina Colada, or Chocolate Moonshine coffee with your breakfast from 8 am. to noon.

We will soon be producing unflavored, sweet corn based, high octane White Dog (62%) for you purists. Come in and watch it drip out of the still (82%) and take a taste.

Restaurant/bar open 5 days 8am.-10pm. and Sunday till 3 (unless we have an event or too much fun). Closed Mondays. We offer our handcrafted Moonshine, Vodka, and Tequila for free tasting and purchase all day, everyday. Proudly serving Baja Brewing draft beer.
- James, merlo4u [- at -] earthlink.net, thedistillery.mx/, 612-145-0098, Todos Santos



Water Ways: A Water Purification Company In Todos Santos - Can't drink your water from the tap or are mineral deposits damaging your hot water heater? I have solutions. Purify and/or anti-scale using no chemicals, no electricity and with no waste. All components are highest quality and have been chosen specifically for the water in Baja Sur, whatever the source. All filters are ANSI/NSF and WQA certified - rated to perform as stated. Water Ways can provide you with purified drinking water for your whole house or point of use. Residential & Business solutions. Certified water expert "on site". References available. Water Ways...The Best Ways to Purify Water in Baja. - Barbara Manfrediz, purewaterbaja [- at -] gmail.com, 612-142-2290, Todos Santos

Eli Madden Jams Acoustic Rock - Thursday, March 13, from 4-7pm, join us at La Hacienda, Cerritos, El Pescadero. Come enjoy an amazing sunset, lovely cocktail and rock jams from Eli and Eric Buttery. - Eli Madden elikewise [- at -] mail.com, 612-119-4659

Child Care And Housecleaning - I want to recommend my niece, Yoselin Martinez, for babysitting and housecleaning here in Las Tunas. She and her sisters have worked for me in both aspects, and they are very responsible, thorough, and hardworking. They work for La Parola cleaning the kitchen, and for me while my babysitter is on maternity leave. She will need more work now that my babysitter is ready to come back! Give her a try! She speaks only Spanish, but you can email me if you want me to set something up. Her number is 6121588745 - Caroline Benzel, caroline.benzel [- at -] gmail.com


Building A Casa? - Do you have an architect or contractor? Did you know that there will not be any government inspections on your project during construction? Did you know the people you hired will inspect their own work? Why not have a retired building and engineering contractor from California with 40 years' experience, keep an eye on your project. Be your eyes and ears? Very inexpensive and money saved in the long run.

If you are just getting started and need an architect or builder I can help with that. - Jim Coulson, 612 183 1077, jimcoulsoncontractor [- at -] yahoo.com, www.ccmbaja.com


Lot Baja Sur Mexico For Sale San Lucas Cove - Lot, ready to build, with blue prints for a two story home or use your own. Only a short walk away from the Sea of Cortes and right across from the picturesque San Marcos Island, with amazing views and all services: underground electricity, running water, sewage (septic) satellite and Internet is available. Has a clear title. In the village of San Bruno B.SC. 5 miles south of San Lucas Bay/ San Lucas Cove is the boat launch/pier. The lot is 321.42 SQ meters with an 8x10 storage building with plumbing for washing machine and a Spanish tile roof, stucco finish - Dini Jaskowski, https://www.facebook.com/propertybajasurmexico, 208 650 4629, Baja California Sur


Screen Repairs - We rescreen/repair sliding screen doors and windows. We adjust or replace wheels on screen doors and Glass doors. Mobile. For fast, reasonable service call 624-358-2669 / 407-439-5311 or e-mail us at r.screen [- at -] hotmail.com - Ron Gordon, r.screen [- at -] hotmail.com, 624-358-2669, Todos Santos


Open Mic With Los Tocayos - Wed. from 6 until 9 Greg and Greg will be hosting the weekly open mic at Marinas in Pescadero. Whether you're a seasoned pro and want to try out some new material, or brand new at it want to stake out your place in the performance community, the mic is yours. And if it's quiet, Los Tocayos will fill in the gaps and who knows who might join us on stage. Maybe you! All that for a 30 peso cover. See you there... - Greg Kitchel, g.kitchel [- at -] montereybay.com, gregkitchel.com, 612 119 3705, Pescadero


Amazing Pool Eliminator - A swimming pool, spa, or large fountain is often your highest energy consumer after air conditioning. The Pool Eliminator will cut this energy cost 50% while extending the life of your main filtration system. The patent-pending Pool Eliminator uses completely safe copper and silver ions to purify water, allowing you an 80% reduction in purchases of harsh pool chemicals. The ionization process also reduces Total Dissolved Solids (TDS), precipitating hard water minerals to gradually eliminate scaling on your pool tiles and water features.

The 100% solar-powered Pool Eliminator is the only all-in-one ionizer and pool filter pump on the market today. The scientific facts available conclude that a combination of chlorine plus the copper and silver system is a proven, safe and economical approach to purifying water in swimming pools and spas. The new dual disinfection method is also easy to implement. This allows a considerable margin of error for maintaining a sanitary pool.

Introductory price is $994 USD or $12,900 Mexican Pesos. No other product in the world has a faster payback time - months, not years. - Charles Shipman, info [- at -] pooleliminator.mx, pooleliminator.mx/, (612) 145-1061, Baja California Sur


Moving From Vancouver - We purchased a property in San Jose Del Cabo and want to move our house content to our new house. Would welcome any advise on how best to do it, who to contact, etc. Thanks. odette.lavoie [- at -] hbt.ca, San Jose Del Cabo


Ready To Build Your Dream Home In Buena Vista? - Mision Buena Vista, El Camino Real offers single-family residential homesites with spectacular Sea of Cortez and mountain views in a secure gated community. - Keith Williams, keith.williams [- at -] windermere.com, http://keithwilliams.withwre.com/2014/03/04/buena-vista-view-lots-el-camino-real-at-mision-buena-vista/, 624.159.2393, Los Barriles

For Sale: Car Tow Dolly - Steel car tow dolly in great condition. $1000US obo. Call Sunny: 612 118 2015. - Sunny, 6121182015, Todos Santos

Baja Vacation Rentals - Looking for vacation rentals year round in San Juanico B.C.S/ Scorpion Bay. - Laurie, scorpionprops [- at -] gmail.com, 619 729 5427, Baja California Sur


Traditional Baja Pottery Workshops - Become a (begginer)Baja potter in 6 days/lessons or 40 hours. Workshops available for march april and may at Rancho Pilar km 74 hwy 19. make reservations at Ranchopilar [- at -] hotmail.com and/or contact cuco at 612 137 9900. No tools no kiln no wheel needed learn the methods they used at the jesuit missions of Antigua California. - Cuco Moyron, ranchopilar [- at -] hotmailcom, 612 137 9900, Elias Calles
Looking For Hoof Stand To Trim Horses Feet - Just helping some one out and trim those hoofs a bit hoof stand could be agitator out of washing machine or steering wheel with post or an old rim with post. - Peter Obstfeld, peterokelowna [- at -] hotmail.com, 624 180 5198, Canada

Manicure And Pedicures - Carlas Nails, a new Business, has opened. We are on Santos Degollado at Cuauhtemec between Carnitas Barajas and the Vet. Services and prices include:
Pedicures $250
Acrilic nails $250
Manicures $130
For more information, call our cell at 612-1008910. We speak English. Coming soon: Massage! - Carla Verduzco, carlai_verduzcoq [- at -] yahoo.com, 612-1008910, Baja California Sur

Looking For Hoof Stand To Trim Horses Feet - just helping some one out and trim those hoofs a bit hoof stand could be agitator out of washing machine or steering wheel with post or an old rim with post. - Peter obstfeld, peterokelowna [- at -] hotmail.com, 624 180 5198, Canada


Plastic Surgeon In La Paz - Offers 30 Years of Experience. Certified until 2015, member of ISAPS (International Society Of Aesthetic Plastic Surgery), member of AMCPER (Mexican Society Of Plastic Surgery), and many others. I do any cosmetic surgery, botox, fillers, radiofrecuency (procedure in which you get skin tightening, and treatment of cellulite), intense pulse light (treatment in which you improve the quality of your skin, and disappear sun damage), permanent hair removal.


Special offer until May: Botox for $4,000 pesos.


My address is Ignacio Ramirez at the corner with Reforma street. Visit drmanliospeziale.com where you can see surgery results of pre and postoperative cases. Do not take risks: If you are going to do something cosmetic, do it with a Certified Plastic Surgeon.

- Manlio Speziale, manliospeziale [- at -] gmail.com, drmanliospeziale.com, 612 1295252 Office, Cell 612 141 6298, La Paz


Fence Posts Not Wanted - Pkg of 14 used fence posts in great condition. Will span about 60 metres. $40. Makes excellent firewood also! - Jim Skelton, skejam [- at -] shaw.ca, 612-169-1821, Pescadero

Seeking Female Nude Model - Artist seeks a female nude model for an art project with great potential. Pay negotiable. Please respond via email and attach a photo if possible. Located in Pescadero. Thanks, Dan. bozodios [- at -] gmail.com - Dan, bozodios [- at -] gmail.com


Yamaha Ef1000is Generator - Generator is like new condition. Comes with fitted cover and wire to charge auto batteries. Oil just changed. - Michael, escapeshow [- at -] gmail.com

Kayaks for sale - Two slightly used 18' Aquaterra Sealion touring kayaks. Lots of storage, neoprene hatch covers, life jackets, pumps, oars, anchor, skirt, fishing holders AND pro easy on-easy off kayak truck rack. A deal at $3,000 for everything. In Pescadero. Brian. 612-134-6762. - Brian Porter, bkp97504 [- at -] yahoo.com, 612 134 6762)


Furniture! Casa Decor La Paz & Cabo - Patio Furniture * Wicker & Rattan * Marble * Rustic Hand Painted Furniture * Copper Furniture * Lighting * Kitchen Cabinets * Doors * Floor & Wall Covering * Art * Accessories * Metal Furniture * Fountains and Urns * Mexican Furniture * Imports from Around the World * Large Selection of Furniture, Rugs & Accessories. Interior Design Service! Custom Furniture! We have it all! 2 locations (Cabo and La Paz) Summer Sale: 25% to 40% Off Selected items!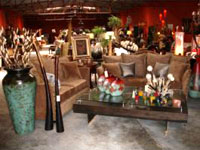 Now Wholesale to the Public: ** Low Price Guarantee. Venta de Mayoreo al Publico ** Garantizamos los precios mas baratos
Cabo San Lucas: km 3.5 on four lane next to Artisanos & Natural Granit. Tel:172 6675; Vonage: 888-557-6533; Mexican Cell: 624-176 8146. Mary Aguirre E-mail: mary.aguirre [- at -] casadecorcabo.com
La Paz: 12,000 sq. Warehouse 560 Marques De Leon
Visit our website at AntiqueRowMarket.com or e-mail: richards77 [- at -] pcisys.net
3 to 12 month Credit - no interest with Banamex card Telephone: 612-129-3364 or Cell: 612-141-7615; USA Telephone: 303-777-5157 - Luis Hernandez


21' Sandpiper Toyhauler For Sale - 21' Sandpiper toyhauler 2002 in great shape-queen size bed-airco-microwave-bathroom with small tub/shower-onan 4000w. Generator with 110 hrs-tires at 80% thread-dometic refrigerator-3burner stove with oven. Comes with full balancing hitch-used 2 seasonswhile building house-located in La Ventana area-7500 U$ -pics available. - Joel, zarmati [- at -] att.net, 805-835-7411, La Paz

Looking For Five Gallon Glass Water Bottles - Does anyone know where I can purchase five gallon glass water containers? jt.zmann [- at -] gmail.com


Business Sale Or Investment Opportunity - La Bodega de Todos Santos is a 4 year old wine distribution and retail sales business, profitable in each year of operation. It has led and been the beneficiary of the increasing demand of tourists and Mexicans alike to "Eat Local, Drink Local" and is a feature in the emerging and well-regarded Mexican Wine industry.

The business represents and distributes for 15 of the country's premier boutique wineries as well as the 3 largest wine producers in Mexico (L.A. Cetto, Santo Tomas and Freixenet Mexico) in Baja California Sur.
La Bodega is accepting a full sale or a significant investor who would like to maintain a presence in Todos Santos and operate an established, fun, popular, profitable business. Pleased to share details with serious candidates.

Featured in numerous noteworthy publications including Moon Guides, NY Times, LA Magazine, San Francisco Magazine and more.

Salud! - La Bodega De Todos Santos.3, labodegadetodossantos [- at -] gmail.com, 612 152 0181, Baja California Sur


Housitting Wanted - Hola! we are a couple with 2 dogs looking for long term housesitting. We are currently living in san pedrito and we would like to stay in the same area if possible because we have a garden and fruit trees to water. You can ask for references with Carolina from Wind&C in Cerritos or in Baja Beans. Amanda & Alfredo. 6121314784 / 6121766488. - Amanda Sanchez, deluciernagas [- at -] gmail.com, 6121314784 / 6121766488, Pescadero


Jungle Pescadero Opens To The Public - A fun new restaurant-bar with a family twist is now open for business on hwy. 19, KM 69. Good food and atmosphere, and an animal corral and playground for the kids. Read about the new owners and their big plans on Pescadero Life.com. http://www.PescaderoLife.com

1980 Six Pack Cab Over Camper W/ Solar $1700 Obo - reposted because I was sick & there were too many calls/ offers, so I'm reposting and ready to sell. 300 watts of solar, 1600 watt inverter, 2 golf cart batteries all rather new & includes all wiring -ready to go. DC cooler & plugs/ lights throughout. Camper fits my 1990 Toyota 6' bed. Sleeping pad, fresh water storage & 2 burner stove. In Las Tunas -ready to go. Solid bones & resealed last year - Scott K, skapturedimages [- at -] gmail.com, 612.177.3205, Baja California Sur


Kins Restaurant and Bar Features Martinis & Mojitos - Come and join us at Sergios New venue at the corner of the bus station. Open from 1 p.m. until 11 p.m., Monday to Saturday. Enjoy a global blend of flavors as well as the mojitos using fresh produce and sesonal fruits. All this makes Kins the place to hang out either before dinner or after dinner. Now serving full dinner menu besides our tapas selection. - Sergio Rivera Ri, sergemaz [- at -] yahoo.com, 612 145 1033, Todos Santos


Loreto and Mulege Satellite TV and Internet Services - Offering quality installation and repair services for Shaw Direct Satellite TV, HughesNet and commercial V-Sat Internet systems, wired and wireless home networks, VoIP telephony, home theater and structured cabling.

I'm based in Loreto, but willing to travel to remote locations. Fully bilingual, with references available upon request. Contact Jose Antonio Davila. Mx cell: 613 111 9779. US # 619 534 6401, Email: josedavilav [- at -] gmail.com, Loreto


Having Trouble Placing A Free Ad in The Baja Western Onion? - If you have had trouble Submitting an Ad or Article to the Baja Western Onion, please note you need to enable JavaScript and enable Cookies in your browser. Also, if you notice on the Confirmation Page you need to make a correction to your ad, you will need to load a new security code Each Time you back up and resubmit your ad.

Simply fill out the form here: bajawesternonion.com/submitad.asp

Please Note: Free ads for the same individual, event, subject, item, group or business can be submitted once every 14 days. DO NOT TYPE IN CAPITAL LETTERS. Avoid excessive punctuation like "!!!!" or "......." or "???." Check your spelling. Make sure you include dates, time and location for your events, and be sure to include your contact info. -
Need Service For Your Dish TV, Shaw Direct, Or Hughesnet Internet System? - If you need service, I can help you. Whether you need new parts, a new dish or cables, or just a repointing to get you back online or restore your TV service, call me at 612 104 2000 or send an Email to todossantostech [- at -] gmail.com or showmethetruth [- at -] hotmail.es.

I am local, and I provide service for new installations and repairs for the entire Los Cabos region at reasonable rates. - Ernesto Pardo, Todos Santos Technologies, todossantostech [- at -] gmail.com, showmethetruth [- at -] hotmail.es, 612 104 2000, Todos Santos



Publishing Schedule and Submission Deadlines - The Baja Western Onion is mailed every Tuesday and Friday. Please note our submission deadlines:
For inclusion in the Tuesday Edition, all articles must be submitted by 5PM PST Monday evening
For inclusion in the Friday Edition, all articles must be submitted by 5PM PST Thursday evening
We usually publish and send out each issue in the AM, but the time of delivery is based entirely upon our workload. -
Restaurant - Bar Chill N Grill - The new bar is behind the gas station in El Molino Park. Open Mic "Taco Tuesdays," from 6-10 p.m.! Breakfast´s from 10 a.m - 1 p.m.; luch & dinner from 4 p.m. - 10 p.m., every day. Closed Mondays. Steaks, burgers, wings & more! - Cary Corado, cary_co [- at -] hotmail.com, 6121511441, Todos Santos


Local Services Directory Return to Top

Computer Repairs

Josue Castillo Parts, service, cleaning, anti-virus, home and office wired and wireless networking. - 612 143 1508, jocama85 [- at -] hotmail.com, Pescadero

Property Rental

Federal Zone To Rent - Cerritos Beach - Help us build a community of services and vendors. Tell us how much area you need pho.to/4bHDU. - Los Cerritos Corp, fedzone [- at -] live.com, Pescadero

Your Service Ad Here!

Advertise For Just $5 US Per Week! - Put your Service ad of up to 25 words in front of 3,800 3,900 Baja Western Onion Readers. More Info > -

Personal Development

Art for Life - Creative Coaching, Arts Workshops. Zoe Edmonds will help unleash your creativity and give the support you need to realize your creative projects. Email: zoe [- at -] artforlifebaja.com; Phone: 612-105-0056; Web: artforlifebaja.com.

Solar Energy

Solar Energy Products - Controllers, inverters, pumps, refrigerators, panels from $1.40 US/watt. Facturas available. Como El Sol, S.de RL de CV, 612-149-3825, Pescadero heideladam02 [- at -] gmail.com

Satellite TV/Water Systems

Todos Santos Technologies - Water System Installation, Tinaco cleaning, Satellite TV system installs and repairs. - Humberto Pardo, 612-104-2000, showmethetruth [- at -] hotmail.es, Todos Santos.

Solar Hot Water Systems

Solstice Solar of Baja - Solar hot-water systems for pool and home reduce energy costs and fossil-fuel dependency. - Skip Ackerman, info [- at -] solsticesolarofbaja.com, solsticesolarofbaja.com, 970-963-0846, 624-142-8002

Your Service Ad Here!

Advertise For Just $5 US Per Week! - Put your Service ad of up to 25 words in front of 3,800 3,900 Baja Western Onion Readers. More Info > -

Towing And Transport Services

Baja Wheeling S.A. de C.V. - Legal, professional transport serving Canada, US and Mexico. For quotes, call 011-52-1-612-152-6065, email us at bajawheeling [- at -] gmail.com, or visit our website bajawheeling.com.
---
Submit your News and Events, Questions and Answers articles here: http://www.bajawesternonion.com/submitad.asp

---
Featured Events This Week
Wednesday, March 12
Open Mic With Los Tocayos - From 6 until 9 Greg and Greg will be hosting the weekly open mic at Marinas in Pescadero. 30 peso cover. - Greg Kitchel, g.kitchel [- at -] montereybay.com, gregkitchel.com, 612 119 3705, Pescadero
Thursday, March 13
Spay/Neuter Clinic Begins - At la Canada del Diablo. Please help your Mexican neighbors bring their mascotas to the clinic. Please call Penny at 612-147-7550 or Angelique at 145-0250.

Beaded Collar Class - 1:00 - 5:00 PM, Rumi Garden, Todos Santos. Class on how to make an easy Beaded Collar Necklace. All supplies are furnished. 400 pesos - Anita Trammell anita.trammell [- at -] sbcglobal.net, 612-104-8188

Eli Madden Jams Acoustic Rock - From 4-7pm, La Hacienda, Cerritos, El Pescadero. Come enjoy an amazing sunset, lovely cocktail and rock jams from Eli and Eric Buttery. - Eli Madden elikewise [- at -] mail.com, 612-119-4659

Friday, March 14
Spay/Neuter Clinic Continues - At la Canada del Diablo. Please help your Mexican neighbors bring their mascotas to the clinic. Please call Penny at 612-147-7550 or Angelique at 145-0250.

Guru Workshop At Baja Bean - 10:00 a.m. Bring paper, pen and bottle of water. Listen to the Gardening Guru talk about many gardening alternatives to pest control. - Cathy Fuller, gardeningguruinc [- at -] gmail.com, http://www.gardeningguru.webs.com, 612 107 8588, Pescadero

Mezcala! - FUNdraiser to raise awareness of community safety. Mezcal-tasting and dancing. Free Admission. Doors open 6pm. Burrito dinner, vegetarian available. Teatro Luna Azul, Todos Santos. Info: www.teatrolunaazul.com; Contact: - bluemooninbaja [- at -] yahoo.com, Todos Santos


Saturday, March 15
Spay/Neuter Clinic Continues - At la Canada del Diablo. Please help your Mexican neighbors bring their mascotas to the clinic. Please call Penny at 612-147-7550 or Angelique at 145-0250.

Paper Tile Mosaic Class - Create your own paper tile mosaic. 9ish to 5ish, Nanette's gallery, Todos Santos. Class includes lunch, dessert, materials (bring 4 high-quality slick-paper magazines), 1,100 pesos. Space limited to 8 adults. Reservations/directions: - Nanette, unmundodeheartswideopen [- at -] gmail.com, 612 14 50183

Tracy Durland Sings Love Songs - Cafelix in Todos Santos presents "Each Day Is Valentine's Day!" Love songs from both sides of the border in Spanish and English. No cover. - Felix Guluarte salesboy_vagu [- at -] hotmail.com, 612 145 0568

Brothers From Another Mother Perform - Featuring Blues guitarist Pat Barclay performing at the Hotel California. He will be joined by Baja Boogie Band members Dave Hutcheson and Al Kitchel. Also joining the "Brothers" is local legend Shawn O'Neill. - Dave Hutcheson, dave_hutcheson [- at -] hotmail.com, http://bajaboogieband.com, Todos Santos


Sunday, March 16
Historic Home Tour To Benefit The Palapa Society - 10 am to 2 pm, Casa Tota - starting point, Todos Santos. Tour the Historic Homes of Todos Santos and learn more about our town's history. This event is to benefit the Palapa Society of Todos Santos. Please email to make a reservation. - Palapa Society Of Todos Santos, A.C. Palapasociety [- at -] yahoo.com, palapasociety.org/

VII Artisan Fest El Triunfo - Starting at 10:00AM, Centro, El Triunfo. Local Artisan Festival, Live Music concerts, good Food and Fun from 10AM to 3PM. - Selene Orozco sogden17 [- at -] gmail.com, www.eltriunfobcs.com/wp-content/uploads/2014/02/VII-festival-artesanal.png


Friday, March 21, thru Sunday, March 23
Baja Shakespeare - 7:00 pm, Hotel Buena Vista Beach Resort, Spa Buena Vista. An original work, The Puppets' Ire or How I Learned to Love Barbed Wire. Hotel & Dinner Pkgs Info [- at -] hotelbuenavista.com. Will Call, 624-141 0593. - Larry Epstein lepc.mx [- at -] gmail.com, 624-132-3028, https://www.facebook.com/pages/Baja-Shakespeare/220397878011557

Thursday, March 27, thru Saturday, March 29
Baja Shakespeare Continues - 7:00 pm, Hotel Buena Vista Beach Resort, Spa Buena Vista. An original work, The Puppets' Ire or How I Learned to Love Barbed Wire. Hotel & Dinner Pkgs Info [- at -] hotelbuenavista.com. Will Call, 624-141 0593. - Larry Epstein lepc.mx [- at -] gmail.com, 624-132-3028, https://www.facebook.com/pages/Baja-Shakespeare/220397878011557

---
Submit your Events Here: bajawesternonion.com/submit-event.asp
---
Rides or Caravans Available/Wanted Return to Top
---
Looking For Someone Heading North Through LA - Looking for someone heading north through LA with an enclosed trailer. I have ONE ITEM (large 2' x 6') that needs to go north in an enclosed trailer. Will pay for fuel costs for the trip. Please call or email Janel or David at janelinmex [- at -] yahoo.com or 818-612-3863 (US cell). Muchas Gracias!! - Janel Faraci, janelinmex [- at -] yahoo.com, 8186123863, Los Barriles

March 15 Or Later - Western Canada To Todos Santos - Mid aged couple looking to share/gas/driving to Baja from any point in Western Canada (Calgary) to Todos Santos Mid-March to beginning of April. Have some things to bring - so a vehicle with some room like a truck would be great. pkennedysmith [- at -] gmail.com - pkennedysmith [- at -] gmail.com

Caravan Or Rider San Diego-Todos Santos - Looking to caravan or find a rider from San Diego - Todos Santos for 2nd or 3rd week in March. Flexable on time frame - Larry Phoenix, phnix52 [- at -] gmail.com, 360 580 6436

Couple Looking For Rideshare North From Todos Santos - Two people looking a ride from Todos Santos north to Tijuana/border or further north. We are going to California. We would be happy to share costs for gas. Planning to leave around March 22, but dates are flexible. Thanks! - Tempestt & Brinco, tempb4 [- at -] gmail.com, 6121081407, Todos Santos

Ride To Airport - Monday March 24 for 2:30 pm flight, happy to pay for gas - Marcia, marciastromsmoe [- at -] gmail.com, 6121177157

Wanted Ride North In Last Week Of March - Hi, I would like to arrive in Canada by the end of March, and a ride anyplace north = to the border, California, Oregon or Wash would be great. I speak Spanish well, have diven the Baja many times, in a large RV, and am a non=smoker. Will pay of course. - Susan H, cvec17 [- at -] hotmail.com, Pescadero

Ride Needed From Todos Santos To Airport - San Jose Del Cabo - Looking for ride from central Todos Santos to San Jose Del Cabo Airport early a.m. on March 31st. Will pay Gas. - ruthshaw [- at -] rogers.com, 612 167 8666

Seeking Co-pilot From And To San Francisco Bay Area - Driving south from SF Bay Area to BCS (Todos Santos) departing April 19. Driving north from Todos Santos departing May 17. One way or round trip - I am looking for someone to share driving and gas. Have room for only one other human. I usually take it slow: 4 days each way, and enjoy the views along the way a bit. - Jane Sipe, jsipe [- at -] juno.com, 707 291 6463 US, United States


---
Submit your Rides or Caravans Needed/Available articles here: http://www.bajawesternonion.com/submitad.asp


---
Pet Corner (Lost and Found pet articles will run for two weeks) Return to Top
---
Found: A Lost Female Dog-->> - A beautiful female dog was found on feb 26 around the downtown area, she is hazelnut color with curly hair, short, and wears a nice flowered collar, was found in good condition and must be older than 3 years. If you recognize the dog please call because i won't be able to keep her and will have to give her up for adoption if owner doesn't appear soon. Thanks for your help! - Citlali Aguilar, citlaliagsa [- at -] gmail.com, 612-143-64-16, Todos Santos

Found: Small Cat - A small female black & brown striped tabby cat wearing a flea collar came to our yard in barrio La Calera in Todos Santos. She is very friendly and seems well taken care of. We would like to reunite her with her owners. - Gwen Mcdonald, heartsease [- at -] mts.net, 612 132 0095, Todos Santos

Pure Australian Shepherd Looking For Adoption - Shiroi, pure bred, rare white, Australian Shephard, born June 25, female. vaccines, very well taken care of and very sweet, is looking for a very good new home. 612-177-5517 please text - Petra Hauptmann, hauptmannpetra [- at -] gmail.com, 612-177-5517

Injured Dog In Desperate Need - A simple plea for help. For about the 7th time in recent months, an injured/abandoned dog has been left near my place in Comitan, outside of LaPaz. This young male has recently fractured femur (displaced) and a fractured tail. My landlord will not allow any further dogs. Local rescues are unable to assist. Local vets I have contacted will not accept payment plans. This is a very sweet boy, deserving of surgery and a loving home. If you have any compassionate suggestions or would like to meet him, please, please contact me. Muchismas gracias. - Kate Donker, 612-169-2334, La Paz


Not Getting Enough Affection? - Need some loving? There are many beautiful cats and kittens just waiting to purr for you at Kitty Heaven. You could visit with them once a week or as often as you like. You might even want to help clean up a bit or maybe buy them some food. Why don't you come for a visit? - they love meeting new friends. - Angelique, bajakitties [- at -] yahoo.com, 145-0250

Good Info On What To Do If You Lose Your Dog In Baja (or Anywhere) - This excellent article courtesy of Baja Insider: bajainsider.com/baja-life/pet-care/findinglostdogs.htm -
---
Submit your Pet Corner articles here: http://www.bajawesternonion.com/submitad.asp (and remember to Spay or Neuter your pets)
Let us know if you find or place your pet so we can remove your ad -
---
Exchange Rate - Mexican Pesos to $1 USD - Courtesy themoneyconverter.com
---

Quote of the Day: " Step by step and the thing is done. " ~ Charles Atlas