Today's Weather
Click for Forecast


Click for Larger Maps

---
Community Access
Policia Preventiva
Todos Santos Police
612 145-1052
Commandante Navarro

Ministero Publico
State Police
612 145 0198
Commandante Erigoyen

Bomberos
Fire Department
Cel. 612-142-6387
Commandante Cadena


---




---
Baja Western Onion
Alan Thompson - Publisher
Debra Webster - Editor
Advertising Information
e-mail For General Feedback
---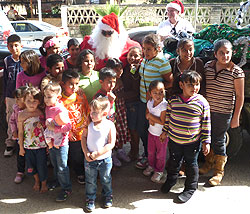 News and Events, Questions and Answers, Food And Fun, For Sale and Wanted
---
4th Annual Santa Trek In Todos Santos-->> - Feliz Navidad/Merry Christmas to all! This will be the 4th year in a row that we have worked to bring gifts of toys and candy to many of the less fortunate children of Todos Santos. We will visit 450-500 Children in the Todos Santos area.

Many have asked how they can help? We are asking that anyone wanting to participate, please do so by making a cash donation for gifts at the Contribution Stations in - Cafelix, El Tecolote Bookstore or La Esquina. All of the money collected will be spent on gifts for the children. Gracias! - Tony Gould, tony [- at -] gouldsite.com, 612-142-4370

We Need Your Support - All kinds of good things are happening at Hogar del Nino! The Rotary Club in Cabo just donated a new van and the new dining room and bathroom renovations are almost finished.

But we still need your support for the day to day expenses. To support the 22-26 children and 8 caretakers costs approximately $6,000.00 USD/month or $72,000.00/year. That is less than $7.00/day/person for food, electricity, gas, propane, telephone, shoes, clothing, maintenance, etc.

Please visit PadrinoProject.com to pledge a monthly commitment or to make a one time donation. Visit us PadrinoProject.com or facebook.com/Hogardelninotodossantos. nancyserfas [- at -] aol.com,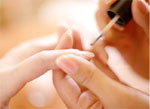 Chica's Salon - Get your party finger's & toes on with a fresh mani & pedi for the holidays! Need a Christmas gift? Gift certificates available to pamper that special someone or great as a "thank you" gift too.

Open house: Thursday, 12/19 6-8 p.m. Stop by & join the festivities! Located at the stop sign at Juarez & Topete through the Ricardo Amigo Real Estate office. Please call or email for appointment. - Kathie Cullinane, chicassalon [- at -] gmail.com, 612-142-3160, Todos Santos



Volunteers Hogar Del Nino Meals - Volunteers Needed: To provide a prepared lunch, once a month, for the children at Hogar del Nino in Todos Santos. It's a great way to get to know the dedicated staff and the kids at the Hogar. - Janelle Palma, janelle [- at -] taosnet.com, 612-178-0100, Baja California Sur

Buzzards Bay Cantina - Christmas Posada - Please join us for our Annual Christmas Posada at Buzzards Bay Cantina this Friday, the 13th of December, with Live Music by Flat Dog starting at 7:30 p.m. Dinner specials, door prizes, pinatas, drink specials and some lucky winner will win a coveted Buzzards Tee Shirt and free drinks for the rest of the night! See you at Buzzards Bay Cantina! VISA & MC accepted. - Harry Schikora, buzzardsbaycantina [- at -] gmail.com, www.buzzardsbaycantina.com, 624-141-0098

Heading North Then South Again Mid January - Driving south mid-January, can attach a trailer to truck to bring things down, SUP, Kayak, boxes and so on. Will bring mail down for free, a beer. If dutiable must be paid in advance. Will have addresses for pick up Boise, San Diego and possible Sacramento area can pick up items. - Dean, dean [- at -] la-ventana.com, United States


Amazing Solar Water Purifier - Your swimming pool or spa is often your largest energy consumer after air conditioning. The 100% solar-powered Pool Eliminator will cut this energy cost 50% while extending the life of your main filtration system. Pool Eliminator uses completely safe copper and silver ions to purify water, allowing you an 80% reduction in purchases of harsh pool chemicals. The ionization process also reduces Total Dissolved Solids (TDS) to gradually eliminate scaling on your pool tiles and water features. Introductory price is $994 USD or $12,900 Mexican Pesos. No other product has a faster payback time - months not years. - Charles Shipman, info [- at -] pooleliminator.mx, http://www.pooleliminator.mx, 612-145-1061, Todos Santos

Open Mic At The Distillery This Thursday - Got some talent and still looking for your 15 minutes of fame? C'mon down! Los Tocayos will get things rolling at 6:30 and then act as hosts while the local talent shows off it's stuff. Send me an email and I'll get you signed up. See you at The Distillery in downtown Todos Santos. - Gregory Kitchel, g.kitchel [- at -] montereybay.com, gregkitchel.com, 612 119 3705, Todos Santos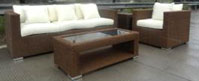 Furniture! Casa Decor La Paz & Cabo - Patio Furniture * Wicker & Rattan * Marble * Rustic Hand Painted Furniture * Copper Furniture * Lighting * Kitchen Cabinets * Doors * Floor & Wall Covering * Art * Accessories * Metal Furniture * Fountains and Urns * Mexican Furniture * Imports from Around the World * Large Selection of Furniture, Rugs & Accessories. Interior Design Service! Custom Furniture! We have it all! 2 locations (Cabo and La Paz) Summer Sale: 25% to 40% Off Selected items!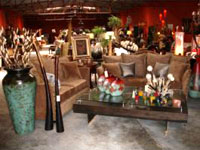 Now Wholesale to the Public: ** Low Price Guarantee. Venta de Mayoreo al Publico ** Garantizamos los precios mas baratos
Cabo San Lucas: km 3.5 on four lane next to Artisanos & Natural Granit. Tel:172 6675; Vonage: 888-557-6533; Mexican Cell: 624-176 8146. Mary Aguirre E-mail: mary.aguirre [- at -] casadecorcabo.com
La Paz: 12,000 sq. Warehouse 560 Marques De Leon
Visit our website at www.antiquerowmarket.com or e-mail: richards77 [- at -] pcisys.net
3 to 12 month Credit - no interest with Banamex card Telephone: 612-129-3364 or Cell: 612-141-7615; USA Telephone: 303-777-5157 - Luis Hernandez


Vehicle Wanted - I am wanting a vehicle to rent or buy when I come down to the Baja in early January for 3 months. If you or anyone you know have a car, van, 4x4 or an suv lets talk peso's and send me an email - Rick Harmer, rharmer [- at -] mts.net, 204 589 6653, Baja California Sur

Tae Kwon Do For Kids Update! - Tae Dwon Do for Ninos has moved to Thursday's from 530-630pm. The location is still at Estudio Baja across the street from Shut up Franks in the center of Todos Santos. Space is limited, so please arrive early. Uniforms will be here this week! - Kurtis Parsons, kurtisrparsons [- at -] hotmail.com, 612 197 0275, Baja California Sur

For Sale: Mountain Bike, 24 In. - Turbo Kontrol 24 in. wheels, 14 speeds, tubes, grip shift, front -rear disc breaks and suspension. Like new, very little use. Excellent condition. $2,000pesos. Great for town, dirt roads and mountain! - Stefano, pumpkinfood [- at -] gmail.com, Todos Santos

Caeli Casa Holística-massages&skin Care - Integrated Caeli Massage, Organic & restorative facials, (moisturizing, purifying, sensitive skin, antiage). Back cleansing,Therapeutic Massage, Deep tissue, Hot Stone Therapy. Ear candle treatment. We offer Gift Certificates for Holidays and Season Specials!

All treatments are made with natural and organic products, aromatherapy and healing music. Massage Studio/also available Mobile Service. Guaranteed best service in town by Certified Holistic Bodywork Therapist Mónica Velázquez. For appointments, call 145-0381 or 612-149-1552 (cell) or write caelicasaholistica [- at -] gmail.com, www.facebook.com/pages/CAELI-Casa-holistica. - Mónica Velàzquez, caelicasaholistica [- at -] gmail.com, Todos Santos



Computers For Sale - Refurbished notebooks from 150-450.00us. All English Windows 7 and ready to go. Mostly IBM/Lenovos in various configurations of processor speed, memory, and hard drive size. All have new or working batteries, wifi, cd-rom drives, etc. Custom configurations available. Trade-ins considered, working or not. Email me with your phone number for more info. - Scott Cole, scott [- at -] pescadise.com, Pescadero

Aztec Dance & Native Philosphy Classes-->> - Learn Mexico's ancient dance, based on mathematical and cosmic principles. Noel Morales - an Aztec dance leader for 16 years - will teach classes in English & Spanish every Mon., Wed., and Fri. nights.

Introductory meeting Monday, Dec. 16th at 8pm at the kiosko in the main plaza. Class is by donation. Call or email for more information. - Noel Morales, alchemyoftravel [- at -] gmail.com, 624 113 1658, Todos Santos

Art Walk & Craft Fair Canceled - Originally scheduled for Sunday, Dec. 15, at the Marina Palmira (Club de Yates), La Paz. We're sorry but due to the major construction on the road in front of the Marina the event is canceled. - Eliza Mendoza public.relations [- at -] marinapalmira.com


Plein Air Workshop Reminder - Don't miss out! We have a few more spots open in the Robin Weiss plein air workshop on January 17, 18 and 19. Lunch included.

Registration due by December 10. Contact Jolyn in Pescadero by email for registration instructions. See more at http://jwellsmoran.com. - Jolyn Wells - Moran, robinweissfineart.com, Pescadero


Baja By Way Of Baja Ferries in December - Got my ticket for the Baja Ferry for December 11, 2013, looking for someone who may want to caravan down from Tucson area to La Paz via the Baja Ferry. I speak fluent Spanish; travel with two service dogs, let me know, my email is treaturfeet [- at -] yahoo.com or call me in 928-202-4926. Sylvia - Sylvia Ossa, treturfeet [- at -] yahoo.com, 928-202-4926, Los Barriles

Bill Paying Facilitator - Facilitator for all types of bill paying, including property taxes, Fideicomiso annual fees, telephone , electric service, municipal water service and other, in Todos Santos. Completely bilingual. Born and raised in Todos Santos. A full time resident. Take advantage of timely discounts and avoid late fees. Let me make your home ownership in Mexico smooth and problem free. - Amy Parra-Townsend, parratownsend [- at -] hotmail.com, 612 158-8101

Open Reading - Sunday, December 15, 4:00 at Michael's at the Gallery. Open to all, original works of 5 minutes, please. Join us on the patio for a lovely afternoon. Wine and beer available. Don't miss it! Thank you Michael and Pat Cope for the use of your space. Questions? Call me. - Susan Doyle, timsudoyle [- at -] hotmail.com, 145-0821



Thai Friday Lunch At Bistro Magico!-->> - This Friday, December 13th, scare away bad luck with delicious Thai Food. We will be serving Pad Thai, Spring Rolls and Bahn Mi Tortas from 12-3pm. Come and join in the tasty fun! - , info [- at -] bistromagico.com, 612 169 9200, Todos Santos

Whole House Water Purification Systems - The Blue Angel Whole-house water purification system is ON SALE. Our whole house systems deliver clean, drinkable, non-scaling water to all your faucets and appliances without any noticeable loss of pressure. All components and filters are performance certified by NSF, WQA and NASA to do exactly what we say they do. Built-in monitoring system, no water wastage, no chemicals, and no electricity. Visit our website at www.aguadebaja.com. Sale ends December 31st: SAVE $400.00 USD on a whole-house Blue Angel System. Barbara Manfrediz, Representative, serving Todos Santos and El Pescadero. - Barbara Manfrediz, purewaterbaja [- at -] gmail.com, http://www.aguadebaja.com, 612-142-2290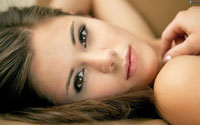 Plastic Surgeon In La Paz - Offers 30 Years of Experience. Certified until 2015, member of ISAPS (International Society Of Aesthetic Plastic Surgery), member of AMCPER (Mexican Society Of Plastic Surgery), and many others. I do any cosmetic surgery, botox, fillers, radiofrecuency (procedure in which you get skin tightening, and treatment of cullulite), intense pulse light (treatment in which you improve the quality of your skin,and disappear sundamage), permanent hair removal.



My address is Ignacio Ramirez at the corner with Reforma street. Visit www.drmanliospeziale.com where you can see some surgery results of pre and postoperative cases. Do not take risks: If you are going to do something cosmetic, do it with a Certified Plastic Surgeon.

- Manlio Speziale, manliospeziale [- at -] gmail.com, www.drmanliospeziale.com, 612 1295252 Office, Cell 612 141 6298, La Paz


Sea Turtles - Every morning, my friend and I walk along the beach from our homes up to La Pastora. This morning we had the amazing experience of coming upon a number of baby sea turtles struggling to make it to the ocean. We helped them along past all the foot prints and tire tracks so they would have a better chance of surviving. Please, if you MUST drive on the beach, which is actually prohibited, do so with care and caution and an awareness of what you might be squishing along the way. Thank you - Jamie Stephens


Cine Bajo Estrellas: Outdoor Movies In Pescadero - Come sit by our warm fires and enjoy a movie under the stars. The Cine is opening its doors again on Saturday, December 14th.

We will be featuring a wide variety of films every Thursday, Friday, and Saturday night starting at 7:30PM. Join us for a movie experience you will never forget. Please see our website for for films and showtimes. CineBajoEstrellas2 [- at -] gmail.com, www.cinebajoestrellas.biz, Pescadero



Driving South? - Hi, if anyone is heading south over the next few weeks to Baja Sur and wouldn't mind bringing along a package for me, I'd be happy to contribute to your gas fund. Please email me. - Tim Lang, tim [- at -] timlang.net, Todos Santos



Palms & Organic Papayas For Sale - I have seven verities of beautiful palm trees available in many different sizes and prices. Also, if you love Papayas call or e-mail me. I have lots and lots ready for the picking. - David, 612-153-6029, Pescadero


The Distillery's Upcomimg Events - The Distillery Theater Presents: Tues., Dec. 10, The Family (2013). Fri. Dec. 13, Gravity (2013) Our films are free with dinner and drinks. Come in by 7 to reserve a seat or call ahead. Curtain goes up at 7:30.

Dec. 12 & 26. Open Mike Night at The Distillery Theater. Professional setup. Come share with our community. 2 for 1 drinks for performers. Call to reserve a spot.

Saturday Dec. 14th. The Alberto Poli and Sara Benassi Group with Grammy Award trumpet player Terry Townson will be playing at The Distillery. Reservation only Dinner show starts at 7:30. Limited seating. Door cover 100ps. Doors open 6:30 for a cocktail reception with the group. 1/2 price Moonshine cocktails all night. I am trying to book them again for a New Years Eve show. Ojala!

We are showing NFL games Thursday, Sunday and Monday, PPV events, big soccer games, and by requests.

Closed Sunday Dec. 15 for Employee Posada. New Hours & Season Menu: Open Mon.-Sat. 8:30am - 10:00pm. Sun. til 3pm.
Breakfast & Lunch(all day), Dinner 5-9 pm. Distilling at The Distillery - We will be fermenting and distilling throughout the week so come by and check it out.- James, merlo4u [- at -] earthlink.net, 612-145-0098, Todos Santos


250 CC Quad With Low Hours - 250 cc quad low hours good condition 1200.00. Call 612 142 8496 - John Molea, jmolea [- at -] sbcglobal.net, 612 142 8496, Todos Santos


Ribeye & Wine Tasting Special - Felix's ribeye & wine tasting special at boyitacos has now moved to Thursday night from 5pm - 9pm. menu includes a 12 ounce ribeye, two side dishes, grilled onions & mushrooms. Only 200 pesos!

Taste wine from around the world! buy your first glass and receive your second glass free! prices may vary depending on your selection. For reservations contact Felix Vazquez at (612)131-2081. - Felix Vazquez, salesboy_vagu [- at -] hotmail.com, (612) 131-2081


Tim Lang's Cd Release Block Party Event - This December 28th we will turn street to beach for the celebratory release of Tim's new CD Post-Surf. The album performed live on stage, dancing in the street, prizes, and surprises! To be held on the street directly in front of Hotel Casa Tota. Festivities start at sunset. A community event for all ages and free admission! - Lang, tim [- at -] timlang.net, http://www.timlang.net, Todos Santos


¡ Que Rico! Turkey Time, Once Again - ¡ Que Rico! is taking orders for frozen organic turkeys to be distributed Saturday afternoon, December 21st. If interested, please submit contact name, email, phone and requested turkey range of weight in lbs or kilos. Order by December 18th. Thanks!

¡ Que Rico! Gift Certificates Available--Great for Any Occasion. Hours: Tuesday-Saturday 10am-4pm or by appt. Wednesday evening hours until 6pm. Please note: we will be closed on Wed, December 25th and Wed, January 1st. Located on Calle H. Colegio Militar across the street from La Paloma Ice cream Store - Deborah & Jaime, QueRicoFoods [- at -] gmail.com, 612-118-6031 or 145-0078, Todos Santos


Exotic Palms At Wholesale Prices - Visit a working palm plantation. Come by for a walk around a beautiful, organized palm plantation in Todos Santos. We have species big and small. Drive away with smaller potted palms in your car or truck, or make arrangements to supply your development project with hundreds or thousands of mature palms. There is lots of good information on our website: palms.mx.

To find us, Print This (or print from our website under 'Contact and finding us':
From the center of Todos Santos, take Topeté to the stop sign and go left. – Cotinue past Café La Esquina on your left, then Casa Dracula and the school on your right, and follow the new pavement to the stop sign. There on the pole straight ahead, you'll see several directional signs with one at the bottom that reads: 'HDP – ventas en palma'. Leave the pavement and go straight ahead here, and continue for about 1/3 mile where you'll see the entry to our plantation on the left. The sign on the gate reads: 'Huerta Del Pacifico'.
- Dean Mcquillen, todossantos1 [- at -] hotmail.com, palms.mx, 612.152.6785 (Nepo), Todos Santos

3-Family Garage Sale - San Jose Friday, Dec. 13, 8 a.m.-5 p.m., and Saturday, Dec. 14, 8 a.m. -3 p.m. Household goods,clothes,4 ft refrigerators, rice cooker and much more. 214 Mirinos st off of Pescador,across from the liga Mac book store. So bring your old books to donate too. See you then. - Lori Schmuck, bajalori [- at -] gmail.com, 624 142 3653, San Jose Del Cabo



Looking For A Good Dentist - I am in pescadero for the winter am in need of a dentist. Thanks for your help. - Sam Silverman, snsilver007 [- at -] gmail.com



Beach Front B & B Partner Wanted - Cerritos Beach Bed and Breakfast is seeking a partner/investor. 10 suites, grotto pool and 2 spas. Bar and restaurant. Perfect for destination weddings Construction is proceeding with the goal of opening in spring. Annual return on investment 25%. Perfect for an investment club. Please visit our website. - Jim Coulson, jimcoulsoncontractor [- at -] yahoo.com, cerritosbeachbedandbreakfast.com/index.html, 612 1831077, Baja California Sur



El Taller: The Shop At Casa Dracula - Dec. 12th, Thursday night, 5-7. Sangria and Shopping at Casa Dracula. Linens, antiques, clothing, accessories, furniture,carpets and more. - Todos Santos


Galeria Santa Fe Closing Xmas Sale - after 20 yrs. of selling beautiful things we are closing. So come and get great deals on folk art, clothing, furniture, and much more. Euva, at mixtic will be joining me with her wonderful things that are priced to sell. We will be open at the Santa Fe Galeria Monday, Dec. 16, to Sat. the 22nd. This is a great event to buy Christmas presents and save a lot of cash, things will be priced to fly out the door. Drinks and snacks will be served. Located at 8 centenario up from Cafe Santa Fe. Hours 11am to 4p.m. - Paula Colombo, paulacolombor [- at -] yahoo.com, 612 145 0340, Todos Santos


1980s Slide In Truck Camper For Sale - This is one of the lightest campers on the market, it's currently on my ford f150 v6 and the truck has no problem pulling it at all and it barely effects my fuel economy! It has a fridge, freezer, stove with 3 burners, 3 interior lights, sink with manual tap , on board water tank and battery. I'm leaving to drive back to Canada on december 18th so I can only sell it on the 17th or 18th. Any questions or want pictures shoot me an email. $1,000 USD. - Lucas, lucastilston [- at -] yahoo.co.uk, Pescadero



Excellent House Keeper Available / Excelente Ama De Casa Disponible - I am seeking house cleaning opportunities in the Todos Santos area. I am an honest and reliable housekeeper and I will take good care of your home. My English is very limited but you can call my friend Iris at 612 119 6998 for English. References available..

Busco oportunidades de limpieza de la casa en la zona de Todos Santos. Soy un ama de llaves confiables y voy a cuidar bien de su hogar. Referencias disponibles.

Please contact me by Email or Telephone / Por favor, póngase en contacto conmigo por correo electrónico o teléfono: - Rocio Castro, lucydory_ [- at -] hotmail.com, 612 133 8906.


Ride Offered From TS To SJD, Dec. 15 - I'm heading to SJD Airport to meet a 4 pm flight on Sunday, December 15 and have room for up to 3 people so if your flight leaves around that time I'll probably leave TS around 2pm. Can also pick up in Pescadero if that is where you are. I MAY have room for 2 people on the way back to TS, with a stop at Costco. Please email, text or call (do not leave voice-mail however) for further details. - Ward Whitehead, wardwhitehead [- at -] hotmail.com, 612.133.5710


Need Service For Your Dish TV, Shaw Direct, Or Hughesnet Internet System? - If you need service, I can help you. Whether you need new parts, a new dish or cables, or just a repointing to get you back online or restore your TV service, call me at 612 104 2000 or send an Email to todossantostech [- at -] gmail.com or showmethetruth [- at -] hotmail.es.

I am local, and I provide service for new installations and repairs for the entire Los Cabos region at reasonable rates. - Ernesto Pardo, Todos Santos Technologies, todossantostech [- at -] gmail.com, showmethetruth [- at -] hotmail.es, 612 104 2000, Todos Santos

Let Our Advertisers Know You Found Them In The Baja Western Onion :) -
---
Readers Tip: You can find and search Most Back Issues of The Baja Western Onion here: bajawesternonion.com/back-issues.asp -
---
Submit your News and Events, Questions and Answers articles here: http://www.bajawesternonion.com/submitad.asp

---
Exchange Rate - Mexican Pesos to $1 USD - Courtesy exchange-rates.org
---
Please Note: The "Featured Events This Week" section is limited to non-recurring business and community events (Sorry, no "Happy Hours," "Daily Specials," "Weekly Classes," or other recurring business (for profit) activities or workshops.)


---
Tuesday, December 10
The Distillery Theater Presents - The Family (2013). Our films are free with dinner and drinks. Come in by 7 to reserve a seat or call ahead. Curtain goes up at 7:30. - James, merlo4u [- at -] earthlink.net, 612-145-0098, Todos Santos

Burning Down Ruby's House In Pescadero - Starting 7:30 pm. Awesome Food, Drinks and Baja's hardest Grooving Band - The Groovetrotters. groovetrotters [- at -] yahoo.com, 612 154 8118


Thursday, December 12
Small Works Art Show Reception - 5-7 p.m., Hotel Casa Tota, Todos Santos. hotel Casa Tota is pleased to extend the invitation to the first community art show in the new gallery space. Celebrate the holidays with art, all priced under $150 U.S.. - >oscarntori [- at -] yahoo.com

Meet The Artist, Nanette Hayles - 5:00 pm, Hotel Casa Tota garden, Todos Santos. Internationally known artist and long term resident Nanette Hayles will start the season as our guest speaker at the reception for the small works show. - oscarntori [- at -] yahoo.com

Eli Madden Jams Acoustic Rock - 5pm-7pm, La Esquina, Todos Santos. Eli Madden jams acoustic rock renditions and tasty originals in his triumphant return to Baja! - Eli Madden elikewise [- at -] mail.com, 612-119-4659, www.myspace/mountaingrip.com

Open Mic At The Distillery - Los Tocayos will get things rolling at 6:30 and then act as hosts while the local talent shows off its stuff. Send me an email and I'll get you signed up. At The Distillery in downtown Todos Santos. - Gregory Kitchel, g.kitchel [- at -] montereybay.com, gregkitchel.com, 612 119 3705, Todos Santos

Friday, December 13
Buzzards Bay Cantina - Christmas Posada - Live Music by Flat Dog starting at 7:30 p.m. Dinner specials, door prizes, pinatas, drink specials. VISA & MC accepted. - Harry Schikora, buzzardsbaycantina [- at -] gmail.com, http:\\www.buzzardsbaycantina.com, 624-141-0098

Thai Friday Lunch At Bistro Magico - We will be serving Pad Thai, Spring Rolls and Bahn Mi Tortas from 12-3pm. info [- at -] bistromagico.com, 612 169 9200, Todos Santos

The Distillery Theater Presents - Gravity (2013) Our films are free with dinner and drinks. Come in by 7 to reserve a seat or call ahead. Curtain goes up at 7:30. - James, merlo4u [- at -] earthlink.net, 612-145-0098, Todos Santos
Saturday, December 14
World Class Garage Sale - In its 12th year, our Annual Sale just keeps getting bigger. This year promises to be the best ever! If you would like to sell, let us know so we can save a spot. - Barbara Perkins, bperkins0403 [- at -] gmail.com, www.lacanadadeldiablo.com, 612-140-0069

Cine Bajo Estrellas Reopens - Come sit by our warm fires and enjoy a movie under the stars. Featuring a wide variety of films every Thursday, Friday, and Saturday night starting at 7:30PM. See website for for films and showtimes: www.cinebajoestrellas.biz. - CineBajoEstrellas2 [- at -] gmail.com, Pescadero

Art Walk & Craft Fair - Due to road constuction, the event has been canceled. - Eliza Mendoza public.relations [- at -] marinapalmira.com, 6121702715, https://www.facebook.com/relaciones.publicas04.30.2013

The Distillery Concert Night - 6:30pm. The Alberto Poli and Sara Benassi Group with Grammy Award trumpet player Terry Townson will be playing. Reservations only, limited seating. - James merlo4u [- at -] earthlink.net, 612-145-0098, thedistillery.mx/the-distillery/

Sunday, December 15
Open Reading - 4:00 at Michael's at the Gallery. Open to all, original works of 5 minutes, please. Wine and beer available. Questions? Call me. - Susan Doyle, timsudoyle [- at -] hotmail.com, 145-0821

Monday, December 16
Aztec Dance & Native Philosphy Classes - Introductory meeting tonight at 8 p.m. at the kiosko in the main plaza. Noel Morales - an Aztec dance leader for 16 years - will teach classes in English & Spanish every Mon., Wed., and Fri. nights. Class is by donation. Call or email for more information. - Noel Morales, alchemyoftravel [- at -] gmail.com, 624 113 1658, Todos Santos

---


Anyone planning an event should check the Online Community Calendar
before choosing a date to see if something else is already planned and avoid conflicts. -
Featured Local Services Directory Return to Top

Alarm And Security Systems

BajaAlarm - Providing Home Security Alarm Systems & Camera Surveillance Systems for the Todos Santos/Pescadero area. For a Free estimate, call 612-118-6854. - BajaAlarm, BCS

Computer Repairs

Josue Castillo Parts, service, cleaning, anti-virus, home networking. - jocama85 [- at -] hotmail.com, 612 143 1508, Pescadero


Construction Innovations

New Energy Saving Block - R-30, acoustically efficient, fire, pest, hurricane proof. Low introductory pricing. See work in progress. - Jeff Welch, efblockpacific [- at -] gmail.com, 612-178 -0109; cell 612-117-3353


Personal Development

Play Lab! - with Zoë Edmonds, Creativity Coach. Wednesdays, 1–2:30. Rancho Pescadero Yoga Pavilion. 120 pesos. Unleash creativity with meditation, improvisation, dance and more... www.artforlifebaja.com.


Satellite TV/Water Systems

Todos Santos Technologies - Water System Installation, Tinaco cleaning, Satellite TV system installs and repairs. - Humberto Pardo, showmethetruth [- at -] hotmail.es, 612-104-2000, Todos Santos.



Solar Hot Water Systems

Solstice Solar of Baja - Solar hot-water systems for pool and home reduce energy costs and fossil-fuel dependency. - Skip Ackerman, info [- at -] solsticesolarofbaja.com, solsticesolarofbaja.com, 970-963-0846, 624-142-8002


Solar Energy

Solar Energy Products - Controllers, inverters, pumps, refrigerators, panels from $1.40 US/watt. Facturas available. Como El Sol, S.de RL de CV, Pescadero. - 612-149-3825, heideladam02 [- at -] gmail.com.

Towing And Transport Services

Baja Wheeling S.A. de C.V. - Legal, professional transport serving Canada, US and Mexico. Your rig won't be impounded. For quotes, 52-612-688-0073, bajawheeling [- at -] gmail.com, bajawheeling.com.

Your Ad Here!

Advertise For Just $5 US Per Week! - Put your Service ad of up to 25 words in front of 3,800 Baja Western Onion Readers. More Info >
---
Real Estate, Rentals, and House Sitting - Available/Wanted Return to Top
---

Looking For Rental Or Housesit - My husband and I are looking for a place to rent ASAP in Todos Santos/Pescadero area for long-term. Responsible, Mexican-American couple currently in Todos Santos. Leela is a writer and Noel is an artist. We are starting our business, (alchemyoftravel.com) and making a home here. Many local references available. Please call or email - Leela Morales, leelavmorales [- at -] gmail.com, 6241131658, Todos Santos


Casa Rivera Miramar - Price is reduced on this magnificent house on one half acre, located in Las Tunas area of Todos Santos. Over 3000 sq feet of living space with all utilities, including the furnishings. Stunning top floor patio offers 360 degree views of the desert, ocean, sunsets and the Sierra de la Lagunas!

Floor plan allows for summer breezes and winter sunlight to create an incredibly comfortable year round living. With less than a 10 minute walk to the beach and a 5 minute drive to the famous surf break of La Pastora, this home offers multiple opportunities for full or part time occupancy. For more information and photos please visit: www.bajabeachviews.com

Several lots also available adjacent to the house in Las Tunas area as well. In addition, two ocean view lots very close to the beach club with magnificent views in Los Cerritos...all prices reduced to sell! Please contact 612-155-3389 MX cel or by e-mail: chabraz [- at -] hotmail.com. - Casa Rivera Miramar, Todos Santos, BCS, Mexico.


Rental Available - Historic hacienda in San Juan area of Pescadero for rent. Securely walled and fenced, on 1/2 acre. 4 Bdrm/2 Br. Some renovations done . Electric/ water and telephone installed. Long term rentals only. Residential or commercial potential. Availabile early Febuary 2014. - Dale Townsend, milagrodale [- at -] gmail.com, 612 141-0427

Looking For Rental In Todos Santos - I am looking to rent a house in Todos Santos for three months, from January to March, with a possible extra 2 months. It is for me and my dog, a small and amazingly behaved chihuahua. I am a great tenant, can offer references, and would take care of your property as if it were my own. I want to live in TS for this period of time to find out if it is the right place for me to settle. I appreciate in advance any information you may send my way. All Best! - Dan Pupko, dpuma31 [- at -] hotmail.com, 8584019096, Todos Santos

Trailer For Rent - 30 foot trailer with kitchen, bath, TV, etc. 250/ month. 612 142 8496. Close to Pastora. - John Molea, jmolea [- at -] sbcglobal.net, 612 142 8496, Todos Santos

---
Submit your Real Estate/Rentals/House Sitting/Property Management Services articles here: http://www.bajawesternonion.com/submitad.asp


---
Rides or Caravans Available/Wanted Return to Top
Note: Ads will run for two weeks unless dated. Please list the date in the title, and specify which airport. Goes without saying, everyone shares expenses for beer, gas, food, etc

To remove your ad if you find a ride or caravan, let us know here: www.bajawesternonion.com/submitad.asp -
---

Baja By Way Of Baja Ferries in December - Got my ticket for the Baja Ferry for December 11, 2013, looking for someone who may want to caravan down from Tucson area to La Paz via the Baja Ferry. I speak fluent Spanish; travel with two service dogs, let me know, my email is treaturfeet [- at -] yahoo.com or call me in 928-202-4926. Sylvia - Sylvia Ossa, treturfeet [- at -] yahoo.com, 928-202-4926, Los Barriles

Ride Offered From TS To SJD, Dec. 15 - I'm heading to SJD Airport to meet a 4 pm flight on Sunday, December 15 and have room for up to 3 people so if your flight leaves around that time I'll probably leave TS around 2pm. Can also pick up in Pescadero if that is where you are. I MAY have room for 2 people on the way back to TS, with a stop at Costco. Please email, text or call (do not leave voice-mail however) for further details. - Ward Whitehead, wardwhitehead [- at -] hotmail.com, 612.133.5710

Ride Needed - My husband needs ride to Todos Santos from Bay area, LA or San Diego, after Dec 20, can share driving and expenses, would love to have him home by Christmas. I can drive north to pick him up just not as far as Tijuana! Please call me at 612-117-6314 - Suzanne Morrison, carlosysuz [- at -] yahoo.com

Pick Up At Cabo Airport - Family of 10 arriving on Dec. 21. Looking for someone to pick us up at airport and deliver to Pescadoro. - Maryjane Steele, mwards [- at -] aol.com, 202 437 1873

Ride Share Or Caravan December, 2013 - I am looking to connect with folks driving down Baja. I am coming down from Colorado for a 3-4 month stint. Contact me at deniseesm [- at -] icloud.com Please Re: email as interested in caravan Baja. Thank you - Abrams Denise, deniseesm [- at -] icloud.com, Cabo San Lucas

Ride Share From SF/S. Cal To La Paz - I'm looking for a ride to La Paz area leaving about Dec 18-20. Take 3 or four days, stopping in Catavina and/or San Ignacio . I have driven the Baja many times in a large RV. Safe driver, share all costs, good companion. I speak Spanish well. - Susan Holvenstot, Cvec17 [- at -] hotmail.com, La Paz

Caravan To Todos Santos End Of December - Wanting to caravan to Todos Santos or vicinity. Would like to cross the border at Tecate at daybreak on Dec. 29, 30 or 31 and take two or three days to drive down. - Barb And Barry, stockbeary [- at -] yahoo.com, Todos Santos

Caravan To Todos - Hi, my family and I will be heading down to Todos from So. Cal (through tecate); departing 12/26; hoping to do the trek in 3 days. Email me if this works with your schedule. - Chris Anderson, cwandersondc [- at -] yahoo.com

Going North - Seek Passenger/Co-pilot - I am offering a ride TO the San Francisco Bay Area FROM Baja California Sur around January 4th. Share gas and driving. - Jane Sipe, jsipe [- at -] juno.com, United States

Caravan/ Ride Share: - I live in Northern California and am looking for someone to caravan and/or ride share with to Todos Santos around the 10th of January. - Janet, rjrosner [- at -] sbcglobal.net


---
Submit your Rides or Caravans Needed/Available articles here: http://www.bajawesternonion.com/submitad.asp


---
Pet Corner (Lost and Found pet articles will run for two weeks) Return to Top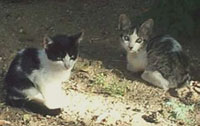 Let us know if you find or place your pet so we can remove your ad -
---

Pescadero Kittens Need A Home-->> - I am feeding two smart and savvy little kittens who appeared on my property about two weeks ago. I need to find a home for them as soon as possible. Can anyone help me? I can't figure out how to load a photo of them here but will be happy to email it to you. Thanks a million - Jeffrey Ferman, jfermaninbaja [- at -] gmail.com, 612-197-3723, Pescadero

Not Getting Enough Affection? - Need some loving? There are many beautiful cats and kittens just waiting to purr for you at Kitty Heaven. You could visit with them once a week or as often as you like. You might even want to help clean up a bit or maybe buy them some food.

Why don't you come for a visit? - they love meeting new friends. - Angelique, bajakitties [- at -] yahoo.com, 145-0250


---
Submit your Pet Corner articles here: http://www.bajawesternonion.com/submitad.asp (and remember to Spay or Neuter your pets)

---

Quote of the Day: " The sky is filled with stars, invisible by day. " ~ Henry Wadsworth Longfellow