Today's Weather
Click for Forecast


Click for Larger Maps

---
Community Access
Policia Preventiva
Todos Santos Police
612 145-1052
Commandante Navarro

Ministero Publico
State Police
612 145 0198
Commandante Erigoyen

Bomberos
Fire Department
Cel. 612-142-6387
Commandante Cadena


---




---
Baja Western Onion
Alan Thompson - Publisher
Debra Webster - Editor
Advertising Information
e-mail For General Feedback
---
News and Events, Questions and Answers, Food And Fun, For Sale and Wanted
---

Los Barriles Art Festival - The art Association of Los Barriles is holding its Holiday Art Festival this Sunday, the 8th. of December at the Colina del Sol club house just north of town. Just look for the signs. The festival starts at 10 and goes to 3; be sure to get your raffle tickets as your enter, the first one is free. There will be food drinks, music, and local artists displaying all different crafts for your Christmas shopping. - Dale Crawford, crawest [- at -] yahoo.com, 624 142 8092


Dharma Talks With Robert K. Hall-->> - Dharma Talks With Robert K. Hall, offered Sundays 10:00 to 11:30 a.m. Join us at the new location Cañada del Diablo, indoors in the main building. The talks are preceded by a period of guided meditation with instructions in the Vipassana tradition, and everyone is welcome. Select talks are also available online for listening. Subscribe at the blog site. Best wishes for Thanksgiving Weekend - Alvaro Colindres, eldharma [- at -] mac.com, Todos Santos
Burning Down Ruby's House In Pescadero - On Tuesday!! Starting 7:30 pm. Awesome Food, Drinks and Baja's hardest Grooving Band - The Groovetrotters. Come and find out what the buzz is all about!! groovetrotters [- at -] yahoo.com, 612 154 8118

I Have Seen Them - and they are beautiful! Manos Magicas is having their Second Annual Festival of Trees Saturday, December 7th, thru Saturday the 14th, in the Hotel California. Come see the fabulous hand crafted decorated desert trees and make a bid on the one that thrills you! Join us for the kick-off of the silent auction and holiday bazaar, Saturday the 7th from 6:00 to 8:00 at the Hotel. - Susan Doyle, timsudoyle [- at -] hotmail.com, 145-0821

Spanish Speaking Speach Therapist Needed - There is a 10-yea-old-boy at Hogar del Nino who is unable to attend school because he has some sort of speach problem and seems to be a bit hyperactive. We have investigated the C.A.M. school near La Esquina and he is not a fit there either. I am looking for someone who is Spanish speaking and has experience evaluating speech problems and could possible help this child. nancyserfas [- at -] aol.com

Muzikmafia - Baja MuzikMafia Saturday Nights in El Pescadero km 62 at Marina's Restaurant & Bar, 8 pm, 100 pesos. Hosted by Godfather Jon Nicholson. - Pescadero


Paper Tile Mosaic Class - Come have some fun, eat and create too! Make your own paper tile mosaic creation. Saturday December 7th from 9ish to 5ish at Nanette's gallery/home/garden in Todos Santos. Make your reservation for directions. Private classes are also available full or 1/2 day four or more, you pick date.

Class includes lunch, yummy dessert and materials (except please bring 4 high quality slick paper magazines: Architectural Digest, Vogue, Vanity Fair). Cost is 1,100 pesos. Space limited to 8 adults. Look for January announcement of Totem Making/Merlin Inside Class. - Nanette, unmundodeheartswideopen [- at -] gmail.com, 612 14 50183


Ricardo Amigo News - Ricardo Amigo Real Estate will now be open Benito Juarez's street office on Sundays from 11 -5 and Thursday night from 6-9. We also like to thank to all our friends and clients by inviting you to our Posada Christmas Party on Thursday, December 19th, from 6-9pm at our Benito Juarez street office. Food, beverages and Live music! perlararemex [- at -] gmail.com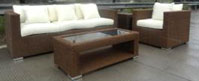 Furniture! Casa Decor La Paz & Cabo - Patio Furniture * Wicker & Rattan * Marble * Rustic Hand Painted Furniture * Copper Furniture * Lighting * Kitchen Cabinets * Doors * Floor & Wall Covering * Art * Accessories * Metal Furniture * Fountains and Urns * Mexican Furniture * Imports from Around the World * Large Selection of Furniture, Rugs & Accessories. Interior Design Service! Custom Furniture! We have it all! 2 locations (Cabo and La Paz) Summer Sale: 25% to 40% Off Selected items!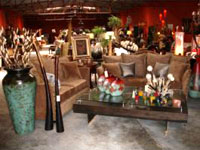 Now Wholesale to the Public: ** Low Price Guarantee. Venta de Mayoreo al Publico ** Garantizamos los precios mas baratos
Cabo San Lucas: km 3.5 on four lane next to Artisanos & Natural Granit. Tel:172 6675; Vonage: 888-557-6533; Mexican Cell: 624-176 8146. Mary Aguirre E-mail: mary.aguirre [- at -] casadecorcabo.com
La Paz: 12,000 sq. Warehouse 560 Marques De Leon
Visit our website at www.antiquerowmarket.com or e-mail: richards77 [- at -] pcisys.net
3 to 12 month Credit - no interest with Banamex card Telephone: 612-129-3364 or Cell: 612-141-7615; USA Telephone: 303-777-5157 - Luis Hernandez

Saturday, December 7th Is Waffle Day! - Please join us for amazing waflays with guest chef, Mayra Cejas de Buser. These are very special waffles made with Polenta (corn meal) and bacon.

We also have a fruit version. 65 pesos for 2. Waffles will be served between 11:30 -3:30pm this Saturday only. Bistro Magico, Corner of Hildalgo y Militar, Todos Santos. 612 169 9200. info [- at -] bistromagico.com, Todos Santos

Mountain/Commuter Bike For Sale - Mongoose rigid frame mountain bike. New tires and tubes. 21 speed. Great shape. Rides nice. Great for commuting around town. Has holes for mounting a cargo rack. $150US or 2000 pesos. - Jim, jsbdx [- at -] yahoo.com, 612-119-3807, Todos Santos

Singles Mixer - Tuesday, 10 diciembre, from 1:00 to 3:00, at Baja Beans! Come and bring a friend. For more information, contact Sandra (612 155 5312) or Moonstone. - Moonstone, moonstonenow [- at -] yahoo.com, Todos Santos

Concrete Stamps Wanted To Rent (or Buy). - We are pouring a concrete patio next week. The concrete stamps we were going to use have mysteriously disappeared. If you have a set, or know someone who has a set, we would be very interested in renting for a week. - Lars, uptheblackcreek [- at -] yahoo.com, 612-153-7603, Pescadero

Live Music At Distillery! - Don't miss a night full of good music, good food and of course the best drinks in town. The Distillery will host the Sara Benassi trio, the italian singer/songwriter that is actually touring in Baja presenting her new songs: a mix of different languages and different styles makes this music so unique - you cannot miss it! The appointment is on december 14th, starting at 7 pm. See you at Distillery in Todos Santos! - Alberto Poli, alberto [- at -] solecaliente.com

Mexican Cooking Classes - Menu: Chorizo! Would you like to make your own fresh chorizo? Come, practice your Espanol, and take home fresh chorizo. Thursday, December 12 [- at -] 1:30. Todos Santos, $200 pesos. Ponche! Ponche is the most traditional Mexican drink in this holiday season,it includes more than 5 fruits. Learn how to make it and surprise your friends in Christmas or new year's eve. Saturday, December 14 [- at -] 1:30, Todos Santos, $200 pesos. Contact me for more information (place) or to enroll (4 people). Ask me for the special package: 4 cooking classes, special price! - Ivonne Benitez, jeremyvonn [- at -] hotmail.com, 612 1769685, Todos Santos



Computers For Sale - Refurbished notebooks from 150-450.00us. All English Windows 7 and ready to go. Mostly IBM/Lenovos in various configurations of processor speed, memory, and hard drive size. All have new or working batteries, wifi, cd-rom drives, etc. Custom configurations available. Trade-ins considered, working or not. Email me with your phone number for more info. - Scott Cole, scott [- at -] pescadise.com, Pescadero


8 Jornada De Reciclaje - Multiservicios Miro: rangel y verduzco todos santos b.c.s.. viernes 6 de diciembre de 10:30am a 1:30pm en multiservicios miro.-recibimos papel, carton, plastico, latas, metales, electrodomesticos chicos, electronicos y accesorios, celulares,cargadores. donativo minimo $ 30.00 pesos por entrega. no recibimos: vidrio, basura, medicamentos, servilletas, papel higienico, televisores y monitores crt $ 80.00 pesos x pz. tel. (612)145-07-02 msm_ts [- at -] hotmail.com. "cero basura en todos santos" - Multiservicios Mirò, (612)1450702, Todos Santos


Plein Air Workshop Reminder - Don't miss out! We have a few more spots open in the Robin Weiss plein air workshop on January 17, 18 and 19. Lunch included.

Registration due by December 10.

Contact Jolyn in Pescadero by email for registration instructions. See more at http://jwellsmoran.com. - Jolyn Wells - Moran, robinweissfineart.com, Pescadero


Got La Paz? - We at Casa De La Paz B & B and Aire Fresco Spanish Teaching and Coaching are compiling a beautiful, color brochure for businesses in La Paz and El Centenario. It will contain maps, Spanish lessons, photos, event schedules, and will be produced quarterly. It will target BOTH English and Spanish speaking people. Advertising is free in the first edition! If you would like to participate in this fantastic public relations tool, please send me your ad in pdf format [- at -] ldndd.duncan [- at -] gmail.com. First come, first serve. First addition will come out in January. - Leslie Duncan, ldndd.duncan [- at -] gmail.com, www.casadelapaz.net, 612 120 9951, La Paz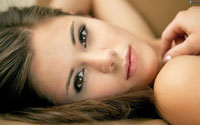 Plastic Surgeon In La Paz - Offers 30 Years of Experience. Certified until 2015, member of ISAPS (International Society Of Aesthetic Plastic Surgery), member of AMCPER (Mexican Society Of Plastic Surgery), and many others. I do any cosmetic surgery, botox, fillers, radiofrecuency (procedure in which you get skin tightening, and treatment of cullulite), intense pulse light (treatment in which you improve the quality of your skin,and disappear sundamage), permanent hair removal.



My address is Ignacio Ramirez at the corner with Reforma street. Visit www.drmanliospeziale.com where you can see some surgery results of pre and postoperative cases. Do not take risks: If you are going to do something cosmetic, do it with a Certified Plastic Surgeon.

- Manlio Speziale, manliospeziale [- at -] gmail.com, www.drmanliospeziale.com, 612 1295252 Office, Cell 612 141 6298, La Paz


Pitbull's Bikers 5th Anniversary - Come & help Pitbull's Bikers celebrate their 5th Anniversary at La Garra Bar! Saturday, December 14th, 7:00pm live Rock music with "Lost No Name". Don't miss this opportunity to Rock with these guys! NO COVER fun for all! - Happy & Chuy Cota, lagarrarsb [- at -] gmail.com, facebook.com/LaGarraRestaurantSportsBar, 612-145-0004


Cine Bajo Estrellas: Outdoor Movies In Pescadero - Come sit by our warm fires and enjoy a movie under the stars. The Cine is opening its doors again on Saturday, December 14th.

We will be featuring a wide variety of films every Thursday, Friday, and Saturday night starting at 7:30PM. Join us for a movie experience you will never forget. Please see our website for for films and showtimes. CineBajoEstrellas2 [- at -] gmail.com, www.cinebajoestrellas.biz, Pescadero



Small Works Art Show - The art season of Todos Santos begins with the much loved small works show, this year at Hotel Casa Tota. Bring-in day is Monday Dec 9th between 11-1. 50 peso hanging fee for 1-5 pieces no larger than 14" on a side and priced no greater than $150 U.S. Dec 12th, Thursday 5-7, is our opening reception with Nanette Hayles as our guest speaker at 5:00. oscarntori [- at -] yahoo.com, Todos Santos


Palapa 5K Run - I see you out there training - running and walking all around town and getting ready for the Dec 28th Palapa 5K. Thanks to our community support for tons of raffle prizes, and all proceeds go to support the Palapa Chino Project for kids with major medical needs. Timsudoyle [- at -] hotmail.com, Todos Santos


The Distillery's Upcomimg Events - We are showing NFL games Thursday, Sunday and Monday, PPV events, big soccer games, and by requests. They all go great with our new Bar Menu, and a Baja Brewing draft or Baja Midnight Moonshine cocktail. Good to Goooo.

The Distillery Theater Presents: Fri., Dec. 6, Riddick (2013); Tues., Dec. 10, The Family (2013). Our films are free with dinner and drinks. Come in by 7 to reserve a seat or call ahead 612-145-0098 . Curtain goes up at 7:30.

Dec. 12 & 26: Open Mike Night at The Distillery Theater. Professional setup. Come share with our community. 2 for 1 drinks for performers. Call to reserve a spot.

Saturday Dec. 14th. The Alberto Poli and Sara Benassi Group will be playing at The Distillery. Dinner show starts at 7:30. Doors open 6:30. Reservations only. Get them early. I am trying to book them again for a New Years Eve show. Ojala!

New Hours & Season Menu: Open Mon.-Sat. 8:30am - 10:00pm. Sun. til 3pm. Breakfast & Lunch(all day), Dinner 5-9 pm. Distilling at The Distillery - We will be fermenting and distilling throughout the week so come by and check it out.- James, merlo4u [- at -] earthlink.net, 612-145-0098, Todos Santos
Ribeye & Wine Tasting Special - Felix's ribeye & wine tasting special at boyitacos has now moved to Thursday night from 5pm - 9pm. menu includes a 12 ounce ribeye, two side dishes, grilled onions & mushrooms. Only 200 pesos!

Taste wine from around the world! buy your first glass and receive your second glass free! prices may vary depending on your selection. For reservations contact Felix Vazquez at (612)131-2081. - Felix Vazquez, salesboy_vagu [- at -] hotmail.com, (612) 131-2081
Exotic Palms At Wholesale Prices - Visit a working palm plantation. Come by for a walk around a beautiful, organized palm plantation in Todos Santos. We have species big and small. Drive away with smaller potted palms in your car or truck, or make arrangements to supply your development project with hundreds or thousands of mature palms. There is lots of good information on our website: palms.mx.

To find us, Print This (or print from our website under 'Contact and finding us':
From the center of Todos Santos, take Topeté to the stop sign and go left. – Cotinue past Café La Esquina on your left, then Casa Dracula and the school on your right, and follow the new pavement to the stop sign. There on the pole straight ahead, you'll see several directional signs with one at the bottom that reads: 'HDP – ventas en palma'. Leave the pavement and go straight ahead here, and continue for about 1/3 mile where you'll see the entry to our plantation on the left. The sign on the gate reads: 'Huerta Del Pacifico'.
- Dean Mcquillen, todossantos1 [- at -] hotmail.com, palms.mx, 612.152.6785 (Nepo), Todos Santos


Great Hostess Gifts And Home Accessories - Mas Milagros has a variety of fun home accessories that make great hostess or Holiday gifts. We also have dining tables, desks, chairs, side tables, beds, console tables, lamps, rugs and more. Our items are gently used but all hand selected for quality and style. We keep our prices low so you can make your home look cute without breaking the bank. - Sandra Phone: 624-129-8691, scandiber [- at -] yahoo.com, http://www.masmilagros.com, Cabo San Lucas



Melodic Acoustic Groove And Live Spoken Word At Rumi Garden - Hear poetic medicine decanted through delicious guitar music, 7:00 pm, Saturdays - Rumi Garden Restaurant, yanggum [- at -] rumigarden.com, Todos Santos

Isuzu Trooper 1999 4x4 For Sale - 1999 Trooper with 172.000 miles for sale. 4 wheel drive. Drives and look great. New shocks and new brakes. Oil change. A/C works great. Clean title. U.S Plates expire 8/31-2014. Buy it for 4,200 U.S.D For more info please contact Mike on 612 140 2326. - Mike Raye, benjamin_wittrup [- at -] hotmail.com, http://bajasur.es.craigslist.com.mx/cto/4230650331.html, 612 140 2326, La Paz


Beach Front B & B Partner Wanted - Cerritos Beach Bed and Breakfast is seeking a partner/investor. 10 suites, grotto pool and 2 spas. Bar and restaurant. Perfect for destination weddings Construction is proceeding with the goal of opening in spring. Annual return on investment 25%. Perfect for an investment club. Please visit our website. - Jim Coulson, jimcoulsoncontractor [- at -] yahoo.com, cerritosbeachbedandbreakfast.com/index.html, 612 1831077, Baja California Sur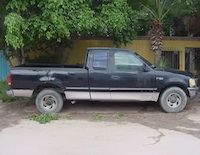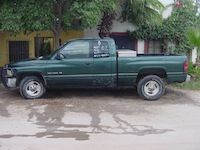 Two Trucks For Sale - Black Ford F150 pickup truck, 1997 model, manual transmission, 6 cylinder engine. Good condition, direct deal with owner. Asking $40,000 MXN

Green Dodge Ram 1500 pickup truck, 2002 model. Automatic transmission, 8 cylinders. Good condition, direct deal with owner. Asking $20,000 MXN. - Patricia Fernández, brufermx [- at -] gmail.com, 612-127-2860

House Painter - Let us bid your job. Exterior, interior. Airless spray painting, staining, water proofing, and pressure washing. This is a good time of the year to do the exterior of your home! - R. Shawver, aceandlinda [- at -] yahoo.com, 612-149-3572

Flip Your Switch - Create What You Want! - Transformational Hay House author/radio show host Canadian Suze Casey(MEd) teaching Belief Re-patterning (the technique she created) powerfully combined with Bhavani Noel's Kundalini Yoga. Align Body, Mind and Soul - move through old blocks and perceptions with ease. You'll experience rapid, and profound breakthroughs in perfect balance of practical and spiritual practice, providing transitional lifestyle support, real and effective change. Gently! Dec 7/8 from 10 - 5pm join us for one day $99 or 2 $169US. Money back guarantee. Group learning, Individual coaching sessions for effective integration. Hotel Natalia Historic District, San Jose - reduced room rate for participants, locals welcome. - Bhavani Noel, thedesertdreams [- at -] gmail.com, www.beliefrepatterning.com, 612-148-2124, San Jose Del Cabo


News From La Canada Del Diablo - Great news from the "Amigos De Los Animales" spay and neuter clinic. A grand three total of 209 animals were operated on. A very successful community service. Thank you to all who participated. The community appreciates your hard work.

Saturday, December 7th 9 am, The big garage and treasure sale to benefit Baja's only cat refuge "Kitty Heaven" Sale starts at 9 am sharp. Donations are being gratefully accepted at La Canada del Diablo.

Saturday, December 14th, La Canada's own, World Class Garage Sale. This is an event not to miss. Thousands of items for sale. 9 am sharp. There is still time to sign up for a table if you want to participate. Don't wait, space is limited.

And finally, it is Holiday Food Basket Time. Our goal is to make 65 food baskets to deliver to the outlaying ranches. This had been a difficult year with so little rain. Donation ideas include:
Rice, beans, sugar, flour, oil, coffee, cookies, boxed milk, canned goods, cereal, boxed juice, toothbrushes, toothpaste, shampoo, soap. All non- perishable items will be appreciated. Thank you for helping our ranch neighbors who have so little. Please drop off your donations at La Canada. Thank you....Happy Holidays!! - Barbara Perkins, bperkins0403 [- at -] gmail.com, www.lacanadadeldiablo.com, 612-140-0069


Buen Provecho La Paz Holiday Classes - Buen Provecho La Paz is offering a specialty baking class "Treats for the Holidays" on Saturday 12/14 from 11 to 5 pm, and a traditional Mexican Christmas Posada class on Monday December 23 from 3:30-8:00. Join in on the holiday fun! Call or e-mail us! - Renee Lagloire, info [- at -] buenprovecholapaz.com, http://www.buenprovecholapaz.com, 122-6409, La Paz

Attention Americans & Canadians! - If returning to the U.S. or Canada in the event of a very serious medical emergency is important to you, for insurance or personal reasons, you are invited to attend an informational talk on the SkyMed Emergency Air Evacuation Membership Plan on Friday, Dec. 13, 10:00 AM, at Las Fuentes Restaurant on the corner of H. Colegio Militar & Degollado in Todos Santos, with complimentary breakfast immediately following. Significant discounts on select memberships will be offered at this event. SkyMed members welcome! Space is limited, reservations are required. - Cathie Smith Locicero, cathie.smith [- at -] skymed.com, http://www.skymed.com/cathiesmith, 624-105-9650, Cabo San Lucas



Excellent House Keeper Available / Excelente Ama De Casa Disponible - I am seeking house cleaning opportunities in the Todos Santos area. I am an honest and reliable housekeeper and I will take good care of your home. My English is very limited but you can call my friend Iris at 612 119 6998 for English. References available..

Busco oportunidades de limpieza de la casa en la zona de Todos Santos. Soy un ama de llaves confiables y voy a cuidar bien de su hogar. Referencias disponibles.

Please contact me by Email or Telephone / Por favor, póngase en contacto conmigo por correo electrónico o teléfono: - Rocio Castro, lucydory_ [- at -] hotmail.com, 612 133 8906.


Peaceful Tales At El Tecolote Bookstore - Peaceful Tales Vol. 1 audio book is now available at the El Tecolote Bookstore in Todos Santos. I know that there are plenty of folks out there who have trouble sleeping (even here in Baja) - I was one of them.

These fanciful tales were created to help transport you to a place where peace prevails and there is not an ounce of conflict. You can go to your "Happy Place" whenever or wherever you like with this audiobook. It's more than a guided meditation - it's a vacation for the mind. They are written with love and peaceful intentions. I hope you enjoy them and get some well deserved rest. Peace & Pleasant Dreams - Bonnie O'Neill, bajapeacewear [- at -] hotmail.com, Pescadero


Need Service For Your Dish TV, Shaw Direct, Or Hughesnet Internet System? - If you need service, I can help you. Whether you need new parts, a new dish or cables, or just a repointing to get you back online or restore your TV service, call me at 612 104 2000 or send an Email to todossantostech [- at -] gmail.com or showmethetruth [- at -] hotmail.es.

I am local, and I provide service for new installations and repairs for the entire Los Cabos region at reasonable rates. - Ernesto Pardo, Todos Santos Technologies, todossantostech [- at -] gmail.com, showmethetruth [- at -] hotmail.es, 612 104 2000, Todos Santos

Let Our Advertisers Know You Found Them In The Baja Western Onion :) -
---
Readers Tip: You can find and search Most Back Issues of The Baja Western Onion here: bajawesternonion.com/back-issues.asp -
---
Submit your News and Events, Questions and Answers articles here: http://www.bajawesternonion.com/submitad.asp

---
Exchange Rate - Mexican Pesos to $1 USD - Courtesy exchange-rates.org
---
Please Note: The "Featured Events This Week" section is limited to non-recurring business and community events (Sorry, no "Happy Hours," "Daily Specials," "Weekly Classes," or other recurring business (for profit) activities or workshops.)


---
Friday, December 06
Festival de Cine's Annual Fundraiser - Originally scheduled for tonight, the event has been rescheduled and new information will be made available soon. - Lisa Welsch

Saturday, December 07
Kitty Heaven Garage Sale - Starts at 9 AM. Selling amazing collectables. Leave your donations at La Canada. All proceeds support Kitty Heaven, our community's only cat shelter. - Barbara Perkins, bperkins0403 [- at -] gmail.com, www.lacanadadeldiablo.com, 612-140-0069

Paper Tile Mosaic Class - From 9ish to 5ish at Nanette's gallery/home/garden in Todos Santos. Class includes lunch, yummy dessert and materials. Cost is 1,100 pesos. Space limited to 8 adults. - Nanette, unmundodeheartswideopen [- at -] gmail.com, 612 14 50183
Ssatsang With Stephan Bodian - Meditation, teachings, and dialogue in the nondual wisdom tradition of Buddhism and Advaita. 10-11:30. For more information and directions, visit stephanbodian.org/satsang.htm. - Todos Santos

Waffle Day - From 11:30 -3:30pm this Saturday only. With guest chef Mayra Cejas de Buser. Polenta and bacon, and fruit. 65 pesos for 2. Bistro Magico, Corner of Hildalgo y Militar, Todos Santos. 612 169 9200. info [- at -] bistromagico.com, Todos Santos

Manos Magicas Festival Of Trees - 6 to 8 pm, Hotel California, Todos Santos . On the evening of Saturday, December 7 only, the Manos Magicas ladies will kick off the festivities with punch and cookies and feature a Christmas bazaar filled with handcrafted items for sale, includ. Contact: Susan Doyle timsudoyle [- at -] hotmail.com, 612 14 5 0821

Melodic Acoustic Groove And Live Spoken Word At Rumi Garden - Hear poetic medicine decanted through delicious guitar music, 7:00 pm - Rumi Garden Restaurant, yanggum [- at -] rumigarden.com, Todos Santos

Sunday, December 08
Los Barriles Art Festival - The art Association of Los Barriles is holding its Holiday Art Festival at the Colina del Sol club house just north of town. Just look for the signs. The festival starts at 10 and goes to 3. There will be food drinks, music, and local artists displaying all different crafts for your Christmas shopping. - Dale Crawford, crawest [- at -] yahoo.com, 624 142 8092

Monday, December 09
Small Works Art Show Bring In Date - From 11-1, Hotel Casa Tota, Todos Santos. bring small works of art - 2 or 3 dimensional - between 11 - 1 - no larger than 14" on a side and priced no greater than $150. - oscarntori [- at -] yahoo.com

Tuesday, December 10
Singles Mixer - From 1:00 to 3:00, at Baja Beans. Come and bring a friend. For more information, contact Sandra (612 155 5312) or Moonstone. - Moonstone, moonstonenow [- at -] yahoo.com, Todos Santos

Burning Down Ruby's House In Pescadero - Starting 7:30 pm. Awesome Food, Drinks and Baja's hardest Grooving Band - The Groovetrotters. groovetrotters [- at -] yahoo.com, 612 154 8118

Thursday, December 12
Small Works Art Show Reception - 5-7 p.m., Hotel Casa Tota, Todos Santos. hotel Casa Tota is pleased to extend the invitation to the first community art show in the new gallery space. Celebrate the holidays with art, all priced under $150 U.S.. - >oscarntori [- at -] yahoo.com

Meet The Artist, Nanette Hayles - 5:00 pm, Hotel Casa Tota garden, Todos Santos. Internationally known artist and long term resident Nanette Hayles will start the season as our guest speaker at the reception for the small works show. - oscarntori [- at -] yahoo.com

Eli Madden Jams Acoustic Rock - 5pm-7pm, La Esquina, Todos Santos. Eli Madden jams acoustic rock renditions and tasty originals in his triumphant return to Baja! - Eli Madden elikewise [- at -] mail.com, 612-119-4659, www.myspace/mountaingrip.com

---


Anyone planning an event should check the Online Community Calendar
before choosing a date to see if something else is already planned and avoid conflicts. -
Featured Local Services Directory Return to Top

Alarm And Security Systems

BajaAlarm - Providing Home Security Alarm Systems & Camera Surveillance Systems for the Todos Santos/Pescadero area. For a Free estimate, call 612-118-6854. - BajaAlarm, BCS

Computer Repairs

Josue Castillo Parts, service, cleaning, anti-virus, home networking. - jocama85 [- at -] hotmail.com, 612 143 1508, Pescadero


Construction Innovations

New Energy Saving Block - R-30, acoustically efficient, fire, pest, hurricane proof. Low introductory pricing. See work in progress. - Jeff Welch, efblockpacific [- at -] gmail.com, 612-178 -0109; cell 612-117-3353


Personal Development

Play Lab! - with Zoë Edmonds, Creativity Coach. Wednesdays, 1–2:30. Rancho Pescadero Yoga Pavilion. 120 pesos. Unleash creativity with meditation, improvisation, dance and more... www.artforlifebaja.com.


Satellite TV/Water Systems

Todos Santos Technologies - Water System Installation, Tinaco cleaning, Satellite TV system installs and repairs. - Humberto Pardo, showmethetruth [- at -] hotmail.es, 612-104-2000, Todos Santos.



Solar Hot Water Systems

Solstice Solar of Baja - Solar hot-water systems for pool and home reduce energy costs and fossil-fuel dependency. - Skip Ackerman, info [- at -] solsticesolarofbaja.com, solsticesolarofbaja.com, 970-963-0846, 624-142-8002


Solar Energy

Solar Energy Products - Controllers, inverters, pumps, refrigerators, panels from $1.40 US/watt. Facturas available. Como El Sol, S.de RL de CV, Pescadero. - 612-149-3825, heideladam02 [- at -] gmail.com.

Towing And Transport Services

Baja Wheeling S.A. de C.V. - Legal, professional transport serving Canada, US and Mexico. Your rig won't be impounded. For quotes, 52-612-688-0073, bajawheeling [- at -] gmail.com, bajawheeling.com.

Your Ad Here!

Advertise For Just $5 US Per Week! - Put your Service ad of up to 25 words in front of 3,800 Baja Western Onion Readers. More Info >
---
Real Estate, Rentals, and House Sitting - Available/Wanted Return to Top
---

Lot In La Paz With Stunning Views - For sale by owner: 287 m2 residential lot in beautiful La Paz. Clear title. All underground utilities. Includes documents and approved plans for custom, multi-story home with 3-car garage. Located in the tranquil community of Palmira Bellaterra in Lomas del Palmira. Minutes away from downtown with easy access to the Malecón. Breathtaking views of the city and bay! A million-dollar opportunity for only $88,000 USD. - Dax Morgan, sandemorgan [- at -] aol.com, MX cell 612-140-3070, La Paz

Bungalow For Rent Nightly Or Weekly - In the heart of Pescadero. Super cute, palapa roof, Mexican tiles, kitchenette, sitting porch, located between San Pedrito and Cerritos surf breaks and beaches. Quick walk to beach, Rancho Pescadero resort and new farm-to-table restaurant Horteza Hierbabuena. Secure parking. $500 pesos per night. 2 night min. Bajaplayafun [- at -] yahoo.com, cel 6121698847. - Reed Hegwer, bajaplayafun [- at -] yahoo.com, Pescadero

Commercial Lot For Sale - At the corner of Degollado & Carrillo in Todos Santos there is a 1,300 m/2 lot with an asking price of 500 K USD. This is good commercial location with views of the Pacific Ocean. lowerbaja [- at -] yahoo.com, 612-161-4728, Todos Santos


Casa Rivera Miramar - Price is reduced on this magnificent house on one half acre, located in Las Tunas area of Todos Santos. Over 3000 sq feet of living space with all utilities, including the furnishings. Stunning top floor patio offers 360 degree views of the desert, ocean, sunsets and the Sierra de la Lagunas!

Floor plan allows for summer breezes and winter sunlight to create an incredibly comfortable year round living. With less than a 10 minute walk to the beach and a 5 minute drive to the famous surf break of La Pastora, this home offers multiple opportunities for full or part time occupancy. For more information and photos please visit: www.bajabeachviews.com

Several lots also available adjacent to the house in Las Tunas area as well. In addition, two ocean view lots very close to the beach club with magnificent views in Los Cerritos...all prices reduced to sell! Please contact 612-155-3389 MX cel or by e-mail: chabraz [- at -] hotmail.com. - Casa Rivera Miramar, Todos Santos, BCS, Mexico.


House Rental Wanted - Iam a single women who has been renting in Todos Santos for 2 years. I would like to rent a house in Todos Santos/ Pescadero area from May 2014-May 2015. May have some flexibility with the date. Preferably 2 bedrooms. Easy walk to the beach. Excellent references. Possible lease to own. - Diana Pandell, dianapandell [- at -] sbcglobal.net, 612-133-3468


Gorgeous Home In Cabo - For sale by owner: Never-lived-in home in Cabo San Lucas. Located in the private gated community of Paraiso Iguanas. Includes underground backup cistern and custom-built balcony. Minutes away from downtown Cabo with easy access to the new Todos Santos highway. Offers views of both the Sea of Cortés and Pacific Ocean. 2 bedroom, 2 bath, approx. 1,000 sq. feet. Perfect for a vacation or rental home. $75,000 USD. - Dax Morgan, sandemorgan [- at -] aol.com, MX cell 612-140-3070, Cabo San Lucas

New Home For Sale - Here is a one bedroom with water but no power due to the location. This home sits on a hill high above the Las Brias area of Todos Santos. $75,000 USD obo. lowerbaja [- at -] yahoo.com, 612-161-4728

---
Submit your Real Estate/Rentals/House Sitting/Property Management Services articles here: http://www.bajawesternonion.com/submitad.asp


---
Rides or Caravans Available/Wanted Return to Top
Note: Ads will run for two weeks unless dated. Please list the date in the title, and specify which airport. Goes without saying, everyone shares expenses for beer, gas, food, etc

To remove your ad if you find a ride or caravan, let us know here: www.bajawesternonion.com/submitad.asp -
---

Offer Of A Ride To California - Looking to leave between now 12/2 and the next 7 days...heading to Huntington Beach and thinking of staying in San Ignacio and Ensenada on the drive up. mention ad...ask for Sheila. We can talk about other ideas when you make contact. - Sheila Jagentenfl, ssdjags [- at -] gmail.com, 612-120-8042, Todos Santos

Baja By Way Of Baja Ferries in December - Got my ticket for the Baja Ferry for December 11, 2013, looking for someone who may want to caravan down from Tucson area to La Paz via the Baja Ferry. I speak fluent Spanish; travel with two service dogs, let me know, my email is treaturfeet [- at -] yahoo.com or call me in 928-202-4926. Sylvia - Sylvia Ossa, treturfeet [- at -] yahoo.com, 928-202-4926, Los Barriles

Ride Needed - My husband needs ride to Todos Santos from Bay area, LA or San Diego, after Dec 20, can share driving and expenses, would love to have him home by Christmas. I can drive north to pick him up just not as far as Tijuana! Please call me at 612-117-6314 - Suzanne Morrison, carlosysuz [- at -] yahoo.com

Pick Up At Cabo Airport - Family of 10 arriving on Dec. 21. Looking for someone to pick us up at airport and deliver to Pescadoro. - Maryjane Steele, mwards [- at -] aol.com, 202 437 1873

Ride Share Or Caravan December, 2013 - I am looking to connect with folks driving down Baja. I am coming down from Colorado for a 3-4 month stint. Contact me at deniseesm [- at -] icloud.com Please Re: email as interested in caravan Baja. Thank you - Abrams Denise, deniseesm [- at -] icloud.com, Cabo San Lucas

Ride Share From SF/S. Cal To La Paz - I'm looking for a ride to La Paz area leaving about Dec 18-20. Take 3 or four days, stopping in Catavina and/or San Ignacio . I have driven the Baja many times in a large RV. Safe driver, share all costs, good companion. I speak Spanish well. - Susan Holvenstot, Cvec17 [- at -] hotmail.com, La Paz

Caravan To Todos Santos End Of December - Wanting to caravan to Todos Santos or vicinity. Would like to cross the border at Tecate at daybreak on Dec. 29, 30 or 31 and take two or three days to drive down. - Barb And Barry, stockbeary [- at -] yahoo.com, Todos Santos

Caravan To Todos - Hi, my family and I will be heading down to Todos from So. Cal (through tecate); departing 12/26; hoping to do the trek in 3 days. Email me if this works with your schedule. - Chris Anderson, cwandersondc [- at -] yahoo.com

Going North - Seek Passenger/Co-pilot - I am offering a ride TO the San Francisco Bay Area FROM Baja California Sur around January 4th. Share gas and driving. - Jane Sipe, jsipe [- at -] juno.com, United States

Caravan/ Ride Share: - I live in Northern California and am looking for someone to caravan and/or ride share with to Todos Santos around the 10th of January. - Janet, rjrosner [- at -] sbcglobal.net


---
Submit your Rides or Caravans Needed/Available articles here: http://www.bajawesternonion.com/submitad.asp


---
Pet Corner (Lost and Found pet articles will run for two weeks) Return to Top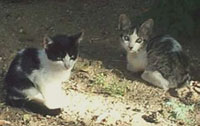 Let us know if you find or place your pet so we can remove your ad -
---

Pescadero Kittens Need A Home-->> - I am feeding two smart and savvy little kittens who appeared on my property about two weeks ago. I need to find a home for them as soon as possible. Can anyone help me? I can't figure out how to load a photo of them here but will be happy to email it to you. Thanks a million - Jeffrey Ferman, jfermaninbaja [- at -] gmail.com, 612-197-3723, Pescadero

Not Getting Enough Affection? - Need some loving? There are many beautiful cats and kittens just waiting to purr for you at Kitty Heaven. You could visit with them once a week or as often as you like. You might even want to help clean up a bit or maybe buy them some food.

Why don't you come for a visit? - they love meeting new friends. - Angelique, bajakitties [- at -] yahoo.com, 145-0250


---
Submit your Pet Corner articles here: http://www.bajawesternonion.com/submitad.asp (and remember to Spay or Neuter your pets)

---

Quote of the Day: " Cherish all your happy moments; they make a fine cushion for old age. " ~ Booth Tarkington