Today's Weather
Click for Forecast


Click for Larger Maps

---
Community Access
Policia Preventiva
Todos Santos Police
612 145-1052
Commandante Navarro

Ministero Publico
State Police
612 145 0198
Commandante Erigoyen

Bomberos
Fire Department
Cel. 612-142-6387
Commandante Cadena


---




---
Baja Western Onion
Alan Thompson - Publisher
Debra Webster - Editor
Advertising Information
e-mail For General Feedback
---
News and Events, Questions and Answers, Food And Fun, For Sale and Wanted
---

Rick Witkay Will Be Missed - Sad news that long time Elias Calles resident Rick Witkay has died in Springfield, MO, on Thursday, Nov. 21. Rick suffered a massive stroke just 2 weeks after leaving Elias Calles with wife Linda Joy to spend the holidays and several months in the states with their children and friends. For many years, Rick was the Go to Guy for solar and Starband satellite systems. He was our resident expert. Rick & Linda were held in high esteem in the entire Todos Santos, Elias Calles community. He will be sorely missed. Rick was 63 years old. Services will be held Sunday, Nov 24th in Lebanon, MO. - The Community of Elias Calles

Second Annual Thanksgiving Weekend Reggae Night - With Riddim Forz, Saturday, November 30, staring at 7:30pm, La Esquina, Todos Santos. Last year this was one of our favorite parties: Thanksgiving weekend, good vibes, great tunes, quality drinks and now a more beautiful setting with our new stage and more seating area! 50 peso cover - Contact: Marimar, La Esquina, hola [- at -] laesquinats.com, 612 145 0851, www.laesquinats.com

Palapa Tianguis - Oh dear! Third time's the charm, right? Well this time for sure: Palapa Society Tianguis will be held This Saturday, November 30th at the Ejidal! This is on Militar, on the south side of the street. We're selling all kinds of amazing items from 10 a.m. to 1 p.m. And it's still not too late to donate! Your cast-off is somebody's treasure, honest! See you there, and remember this helps fund the scholarships for the kids in this community, as well as other support services! - Nancy Mills, pokeynan [- at -] hotmail.com, 612-1451042

Food And Wine Event To Benefit Hogar Del Niño – Tickets Going Fast! - The third annual food and wine event to benefit Hogar del Niño will be held at Rancho Pescadero on Wednesday, Dec 18. A special dinner prepared by Chef Bueno will start at 5:30 PM with cocktails and appetizers, followed by four courses, each including a wine pairing. We'll have music and a special opportunity to purchase clay masks made by the children.

Ticket price is $100 USD per person. Tax deductible receipt available upon request. Shuttle service will be available between Todos Santos and Rancho Pescadero. Event tickets are available at Tecolote Bookstore, Mangos Gallery, from Nancy Serfass(nancyserfas [- at -] aol.com) and Nancy Naigle, and at the registration desk at Rancho Pescadero. - Nancy Naigle, nnaigle [- at -] att.net, http://hogardelnino-baja.org/, 612-178-0040



Ecosmart Technologies - Professional Solar Energy and Water Conservation Services - We have 20 years of energy and resource conservation products and service experience. Six years and running in BCS.

Water Products; World class water filtering of 99.99999% of bacteria, pathogens, cysts and particulates. Never again buy bottled water. United Nations/Red Cross/UNICEF grade filtering in several formats.

Water saving products, Pool pumps using 75% less electricity available now with or without filters, $450.00 complete. With Filters: $1,200 complete. Guaranteed installation services by qualified staff, to North American Electrical and Plumbing Standards. - Erwin Lapschies, erwinecosmart [- at -] gmail.com, Cell; 624 166 9473, Los Cabos

Next Rock Art Walk This Friday - Another Rock Art Walk! Friday, November 29, 2013, 12:30 PM-5:30 PM. Please join us for a walk through history as we explore the rock art paintings left behind by the now-extinct Guaycura and Pericu tribes who once lived and thrived in Baja California Sur. A local anthropologist who is publishing a book on his rock art findings in BCS will lead the trip, sharing with us one of his favorite sites on a lovely old working ranch along the former Camino de las Misiones. There is about 90 minutes of moderate walking over uneven terrain that features gentle up and downhill gradients. The trip includes roundtrip Todos Santos/ranch transportation,anthropologist-lead walk and discussion, contribution to anthropologist's work, and donation to the ranch owner. US$75/person. - Sergio Jauregui, TSEcoAdventures [- at -] hotmail.com, http://wp.me/pXkqB-pF, 145-0189, Todos Santos

Noche De Potato Pancakes - Monday, Dec. 2nd 5pm-8pm - You vowed to go on a diet after Thanksgiving and swear you couldn't eat another bite, but wait! Bistro Magico is celebrating the Holiday Season with two kinds of Potato Pancakes (Traditional and Sweet Potato.) This will be a fun, casual event.

You can take them to go, up to the Bodega to eat with your Wine Flight ala carte (50p) or you can eat them at the Bistro with a healthy green salad (90p). Served with Sour Cream, Applesauce & Orange Marmalade. We will have mini Apple Tarts for dessert. info [- at -] bistromagico.com, 612 169 9200, Todos Santos


2003 Pop Up Truck Camper And 2000 GMC Sierra 4x4 Truck - Camper is in excellent cond.lightweight 1000 pounds,fits6ft.6inch truck. bed,3 way fridge,stove,sink,solar panel with marine battery,sleeps 4 ,real easy to take on and off truck,Stored in garage $4500.00 Truck has 127,000 miles,strong5.3 liter vortec engine,runs great,nice stereo,4'lift,good 33"bfg tires,Used for construction work and camping in baja for the past 5 years.Not in real clean condition $4500.00 or package deal $8000.00 for both. - Marc Hasey, 612 159 1553, Baja California Sur

Learn How You Can Live Pain-free In Your Body! - Free Tuesday December 3 at 4pm come to Estudio Baja located next to Miguel's across from Shut up Frank's to learn how you can live free of pain and with ease in your body. Certified Yamuna Body Rolling and foot fitness practitioner Emily Gable will explain the origins of the practice, its benefits, her personal story, and have you try it out for yourself. - Emily, info [- at -] estudiobaja.com, www.estudiobaja.com, 612-108-0721, Todos Santos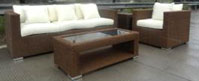 Furniture! Casa Decor La Paz & Cabo - Patio Furniture * Wicker & Rattan * Marble * Rustic Hand Painted Furniture * Copper Furniture * Lighting * Kitchen Cabinets * Doors * Floor & Wall Covering * Art * Accessories * Metal Furniture * Fountains and Urns * Mexican Furniture * Imports from Around the World * Large Selection of Furniture, Rugs & Accessories. Interior Design Service! Custom Furniture! We have it all! 2 locations (Cabo and La Paz) Summer Sale: 25% to 40% Off Selected items!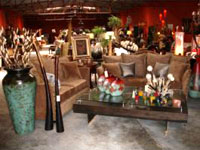 Now Wholesale to the Public: ** Low Price Guarantee. Venta de Mayoreo al Publico ** Garantizamos los precios mas baratos
Cabo San Lucas: km 3.5 on four lane next to Artisanos & Natural Granit. Tel:172 6675; Vonage: 888-557-6533; Mexican Cell: 624-176 8146. Mary Aguirre E-mail: mary.aguirre [- at -] casadecorcabo.com
La Paz: 12,000 sq. Warehouse 560 Marques De Leon
Visit our website at www.antiquerowmarket.com or e-mail: richards77 [- at -] pcisys.net
3 to 12 month Credit - no interest with Banamex card Telephone: 612-129-3364 or Cell: 612-141-7615; USA Telephone: 303-777-5157 - Luis Hernandez


Samsung Galaxy Smart Camera - Similar to an iphone but with a larger 4.8 inch screen and a 21x optical zoom lens built in. Post photos directly from the camera to Instagram, Facebook or Twitter. Check your email, browse the internet or run any Android app. Wifi, and 3G capable - unlocked so you can slip in a Telcel sim card or use any other GSM carrier in the world. Runs Android Jellybean. 4000 pesos. - Lynn T, ltanod [- at -] shaw.ca, http://www.samsung.com/hk_en/consumer/mobile/galaxy-camera/galaxy-camera/EK-GC100ZWATGY, Todos Santos

BMW 525i For Sale - BMW 525i mod.2001. 6 cil. Black color 3500 dls. For sale complete or in parts at Todos Santos. Info. 624 125 2543. With Lyo. lyobaapere [- at -] hotmail.com, Baja California Sur

Nomad Chic Amd Simdaus Fashion Show - Linda Hamilton and SunDay's Fashion Show and luncheon at noon in the BayView restaurant of Palmas de Cortez Hotel in Los Barriles, Dec. 4th. 12:00 noon. Linda Hamilton, from Todo Santos' Nomad Chic and Janet Kronemeyer of Los Barriles will be doing a combined fashion show of original and beautiful clothes. 10% of Linda and Janet's sales will go equally to our own ALMA (animals) and the Guild ( children)

Lunch to be 4 choices: Chicken Enchilada US $9.50/125 pesos, Chicken salad US $13.50/175 pesos , Chicken Fajitas US $12.50/160 pesos , Shrimp salad US $16.00/210 pesos. This includes your tip and taxes. All drink tickets will be sold at the door and anytime during the luncheon. Cheryl and Morghan will be selling tickets on Fri. Nov. 29th, Sat. Nov. 30th and Tues. 3rd of Dec. at the RoadRunner Cafe in Plaza del Pueblo across from the fountain. Tickets : Morghan 624-124-8071 or cell 624-355-5959. The first day of sales, Nov. 29, you can reserve your seats. Remember, we have really nice hotels within walking distance to the event. - Sunny M, sunsetmorghan [- at -] yahoo.com, 818 345 6464, Los Barriles

Casa Tota Hosts Lang And Band - Tim Lang & The Post Surf Crew play Friday night, November 29th at Casa Tota. Enjoy the garden venue, surf movies, and the Baja vibe! Show starts 7:30pm. 50 peso cover. - Lang, tim [- at -] timlang.net, Todos Santos

Charcoal Smoker/Grill For Sale - For Sale: Brinkmann Smoke 'n Grill, 50-pound capacity, two levels -- great for smoking the fish you've caught! Only used a few times. Vinyl cover included. $40 US OBO. - Melanie Salyer, salyer.melanie [- at -] gmail.com, 612 142-7310, Rancho Nuevo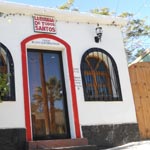 Flight Night Mondays And Big Red Wednesdays! - Greetings from La Bodega to all you Baja Wine Lovers! We are operating our regular hours and we have new wines, new hats and polo shirts, women's tops and more!
All November long, when buying 4 bottles or more, you receive a free GastroVino Food and Wine Festival t-shirt, so you can enjoy your vino fashionably in true Baja-style.


Every Monday is Flight Night, 5-8pm, featuring Baja Wine Tasting, Live Music and Tapas. Every Wednesday is Big Red Wednesday, 5-8pm featuring the classic ballads of our beloved local trio, Los Tolines and tasty tamales (vegetarian options always) from Jazmin.

Come see us at La Bodega on Calle Hidalgo, where the magic happens... Regular Hours, Tues-Saturday 12-7pm. - La Bodega De Todos Santos, labodegadetodossantos [- at -] gmail.com, https://www.facebook.com/pages/La-Bodega-de-Todos-Santos/117662031632529, 612 152 0181, Baja California Sur


Biggest Bajapeacewear Christmas Sales Party Ever! - All items marked down 50-75%. Our lowest prices - Ever. Entire tables of items for 50p and 100p. Very few items over 250p. Join Shawn and I at our home Friday, November 29th, 2-6pm. We'll be serving appetizers, wine and mixed drinks. Over 500 Handmade items so you can do all your Christmas shopping here. Every Item On Sale!

Inventory includes: purses, evening bags, scarves, shawls, shopping bags, cell/mp3 bags, belts, beaded necklaces, multi wrap bracelets, peace sign earrings. Also crocheted shrugs, vests, sleeveless tops, shawls, capelets, scarves, hats, afghans, pouches, yoga mat bags, wristlets, slippers, and angora shawls. If you can't make it, email us for a personal shopping appointment.

Directions: Take the highway to Pescadero past the Pemex and the turnoff into town. Drive 2/10 of a mile and you'll see a small Chinese restaurant on the left. Directly across from the store turn right. Go 1 mile and turn right just before the guard house. Then turn left almost immediately and take the last right before the beach access road. First house on right. Walk through the carport to the back door. - Shawn and Bonnie O'Neill, bajapeacewear [- at -] hotmail.com, Pescadero



Two For One - Fridays - Come to "Mariscos El Pescadero", every Friday and get two tacos for the price of one all day and between the hours of 5 - 7 get two beers for the price of one. Have either fish, shrimp, marlin or scallops. This resturant is located in Pescadero on the highway near Baja Beans. Its next to a super mini and Hotel Conchilito. Look for a large Palapa. - Manuel Lara, lowerbaja [- at -] gmail.com, 612-147-3844, Todos Santos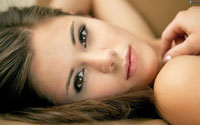 Plastic Surgeon In La Paz - Offers 30 Years of Experience. Certified until 2015, member of ISAPS (International Society Of Aesthetic Plastic Surgery), member of AMCPER (Mexican Society Of Plastic Surgery), and many others. I do any cosmetic surgery, botox, fillers, radiofrecuency (procedure in which you get skin tightening, and treatment of cullulite), intense pulse light (treatment in which you improve the quality of your skin,and disappear sundamage), permanent hair removal.



My address is Ignacio Ramirez at the corner with Reforma street. Visit www.drmanliospeziale.com where you can see some surgery results of pre and postoperative cases. Do not take risks: If you are going to do something cosmetic, do it with a Certified Plastic Surgeon.

- Manlio Speziale, manliospeziale [- at -] gmail.com, www.drmanliospeziale.com, 612 1295252 Office, Cell 612 141 6298, La Paz


2003 Mazda MVP Mini Van For Sale - Beautiful inside and out. Seats 7, Runs perfectly. Exceptionally clean 6-cyl. automatic with cold AC. Only driven from Texas to Los Cabos, so all 191,000 miles were on good highways. Texas plates. $4800 USD. http://bajasur.es.craigslist.com.mx/cto/4177784218.html. - Lianne Armitage, http://bajasur.es.craigslist.com.mx/cto/4177784218.html., (624) 100-3112, San Jose Del Cabo


Cine Bajo Estrellas: Outdoor Movies In Pescadero - Come sit by our warm fires and enjoy a movie under the stars. The Cine is opening its doors again on Saturday, December 14th.

We will be featuring a wide variety of films every Thursday, Friday, and Saturday night starting at 7:30PM. Join us for a movie experience you will never forget. Please see our website for for films and showtimes. CineBajoEstrellas2 [- at -] gmail.com, www.cinebajoestrellas.biz, Pescadero



"Maxi Space Los Cabos" Self Storage - Maxi Space is self storage Facility, constructed with patented metal building system resistance to enviromental conditions. All of our mini storage units are equiped with a wall shelving & accessories system that allows our customers an additional 30% useful space than others similar units. We have available the following storage units:5x5ft, 5x10ft, 10x10ft, 10x20ft, 10x30ft. We have Units from $395 pesos! We are located on Brisas del Pacifico, Cabo San Lucas, B.C.S. (near Camiones Vence and Motel La Roca) - Rosa Bautista, loscabos [- at -] maxispace.com.mx, www.maxispace.com.mx, 624 1725615, Cabo San Lucas


Computers For Sale - Refurbished notebooks from 150-450.00us. All English Windows 7 and ready to go. Mostly IBM/Lenovos in various configurations of processor speed, memory, and hard drive size. All have new or working batteries, wifi, cd-rom drives, etc. Custom configurations available. Trade-ins considered, working or not. Email me with your phone number for more info. - Scott Cole, scott [- at -] pescadise.com, Pescadero


At The Distillery This Week. - 20% off breakfast on Wed. & 20% off all day Saturday.

The Distillery Theater Presents: Tues. Nov. 26 - Dreamworld (2012) Our films are free with dinner and drinks. Come in by 7 to reserve a seat or call ahead 612-145-0098. Curtain goes up at 7:30. We will be closed on Friday Movie Night for a private party. James is working on a special showing Sat. for the Holiday weekend.

New Hours & Season Menu: Open Daily 8:30am - 10:00pm. Breakfast & Lunch(all day), Dinner 5-9 pm. In the evening Chef Noel and Chef Betty offer you their delectable cuisine and Chef Laura will be working her breakfast/lunch magic as always using local ingredients. We are offering a free moonshine cocktail with your meal all day - any day.

Distilling at The Distillery - We will be fermenting and distilling throughout the week so come by and check it out. Featuring our "Baja Midnight" Moonshine & Vodka - We are proud to be offering our first local artisan spirits along with our Tequilas for free tastings all day. - James, merlo4u [- at -] earthlink.net, 612-145-0098, Todos Santos


Mexican Auto Insurance - Driving down to Mexico? Save Money! Insure your vehicle Before you reach the border, online, 24/7! Choose from Mexico's finest insurance companies. Go to www.mexpro.com/cathiesmith to quote, purchase, & print out your policy. In Mexico since 1984. "Cabo Cathie" Smith LoCicero, Licensed insurance agent. - Cathie Smith Locicero, cathie.smith [- at -] mexpro.com, www.mexpro.com/cathiesmith, MX 624-105-9650 or US 480-256-0219


Ribeye & Wine Tasting Special - Felix's ribeye & wine tasting special at boyitacos has now moved to Thursday night from 5pm - 9pm. menu includes a 12 ounce ribeye, two side dishes, grilled onions & mushrooms. Only 200 pesos!

Taste wine from around the world! buy your first glass and receive your second glass free! prices may vary depending on your selection. For reservations contact Felix Vazquez at (612)131-2081. - Felix Vazquez, salesboy_vagu [- at -] hotmail.com, (612) 131-2081


Green Solutions International - Efficient and sustainable living options for your home or business. We can help you from the ground up, why live any other way? Water filters, pool pumps, LED lighting. Solar for your home, business or rig, grid-tie or battery back-up, generator/ CFE interconnection. *Contractor installation and design training available* 10+ years experience in CA, the home of solar & EE. Looking to partner up with local building pros - Scott Kunkel, scott [- at -] greensolutionsintl.com, www.BPNinspection.com, 612 177 3205, Baja California Sur

Emanuela Gardner Art Opening Update - Please note the corrected date for the opening for Emanuela Gardner. It will be held Thursday, Jan. 9, from 5 - 7 at Galeria Casa Tota. oscarntori [- at -] yahoo.com, Todos Santos

Tour To Cuba April 1/8 2014 - Are you going to let another year go by without visiting Cuba?Still largely unaffected by the outside world Cuba dazzles from late night salsa clubs and the tobacco plantations, the ballet and the opera to the Caribbean beaches.April 1/8 2014 tour includes 7 nights of first class accomodation and breakfast in the historic center of Havana, walking distance to all restaurants and music venues,RT airfare from La Paz, travel logistics, visa and medical insurance.There is only space for 10 people. - Guillermo Bueron Prieto, g_bueron [- at -] yahoo.com, www.guillermolanguageandtravel.com, 612 1614165, Todos Santos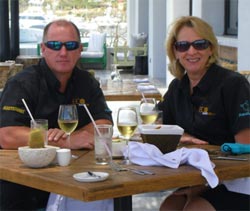 Ecosmart Technologies - Professional Solar Energy and Water Conservation Services - We have 20 years of energy and resource conservation products and service experience. Six years and running in BCS.
Our commercial grade solar batteries have the longest warranty at prices equal to the other batteries on the market.
Now offering a limited number of 250 watt solar panels for $350.00 U.S. Dollars.
Guaranteed installation services by qualified staff, to North American Electrical and Plumbing Standards.
Erwin Lapschies - erwinecosmart [- at -] gmail.com, Cell; 624 166 9473, Los Cabos


Buen Provecho Mexican Cooking Classes - Cooking classes are on-going and tons of fun, not to mention delicious! Menus are posted on our web site, currently recruiting students for Tuesday 11/26 (3:30 to 8) and Saturday 11/30 (11 to 5). Contact us to join in on the fun and make authentic Mexican food from the various regions of Mexico. - Renee Lagloire, rlagloire [- at -] gmail.com, http://www.buenprovecholapaz.com, 122-6409, La Paz


Exotic Palms At Wholesale Prices - Visit a working palm plantation. Come by for a walk around a beautiful, organized palm plantation in Todos Santos. We have species big and small. Drive away with smaller potted palms in your car or truck, or make arrangements to supply your development project with hundreds or thousands of mature palms. There is lots of good information on our website: palms.mx.

To find us, Print This (or print from our website under 'Contact and finding us':
From the center of Todos Santos, take Topeté to the stop sign and go left. – Cotinue past Café La Esquina on your left, then Casa Dracula and the school on your right, and follow the new pavement to the stop sign. There on the pole straight ahead, you'll see several directional signs with one at the bottom that reads: 'HDP – ventas en palma'. Leave the pavement and go straight ahead here, and continue for about 1/3 mile where you'll see the entry to our plantation on the left. The sign on the gate reads: 'Huerta Del Pacifico'.
- Dean Mcquillen, todossantos1 [- at -] hotmail.com, palms.mx, 612.152.6785 (Nepo), Todos Santos


Airport Shuttle - In case you might not know, there is a 7 passenger shuttle bus running from LA Paz and San Jose airports via Todos Santos. Go to EcoBajaTours then to Schedules. Only 270 pesos SJD - TS. Give these guys your business, they are efficient polite and on time! http://www.EcoBajaTours.com, Todos Santos



Tai Chi And Qi Gong Classes - New Beginning Tai Chi - 12-13 session course meeting each Monday and Wednesday, 4-5:15pm, Estudio Baja (next to Miguel's Restaurant. Class begins Wednesday, Nov. 20th through Jan. 8th. If you miss Nov 20th, you can still join in the 2nd week of classes. If can you only take part of the course, you'll still learn enough to continue practice and achieve some benefits of Tai Chi. Former students encouraged to visit any time or review the entire course. Once weekly class schedule available.

Five Element Qi Gong - Based on the 5 elements of Chinese acupuncture. Learn movements and positions that attune you to the 5 elements surrounding you and their energy flow within you. Extremely healing. Classes tailored to students' needs and requests. Classes start when there are at least 3 people interested.

Also, private instruction available for individuals or groups at your location. Please let me know if interested. - Rhoda Jacobs, barakabaja [- at -] gmail.com, taichifoundation.org, 612 157 6088, Todos Santos - Rhoda Jacobs, barakabaja [- at -] gmail.com, taichifoundation.org, 612 157 6088


Be Sure Not To Miss Any Of The Baja Western Onion - I just realized that I've been missing out on about 1/3 of the Baja Western Onion because yahoo email keeps truncating the message. There is a button on the bottom right that you can click to view the entire email. Just wanted to pass this along in case others don't realize their email service may be cutting off some of the Baja Western Onion as well. - Kelly Cline-sniechowski, kelbil2002 [- at -] yahoo.com, Pescadero


For Sale - 1988 Jeep YJ. Standard,6cyl.(Current Canadian plates). 2nd Owner (17 years). Paint/Interior (New 3 years). New Engine Overhaul (New Pistons/Rings,Main Seals, Oil/Fuel pump, New Radiator). $3,500 US OBO 0900-1700hr. Terry/Cynthia. terrymorris37 [- at -] gmail.com, 612-125-4930, La Paz


Registration Open For Plein Air Workshop - Want to try a solid approach to landscape painting en plein air (outdoors) or improve your landscapes? You can do it under the guidance of superb painter and instructor, well-recognized Pacific Northwest oil painter, Robin Weiss, robinweissfineart.com/. Workshop hosted by Jolyn Wells Moran.

The workshop will be held on January 17, 18 and 19, 9am - 4pm. Lunch is provided. Cost is $350 USD per person. Email Jolyn, jowellsmoran at gmail dot com with "registration" in the subject line and your name, email and telephone. You'll receive instructions on how to make full payment or 50% deposit by December 10 through Paypal. (If PayPal is a problem, let Jolyn know.) Payment refunded in full if not enough students sign up.

Full payment due by Jan. 1. Class limited to the first 12 students to sign up. Upon registration, we'll send a materials list, to include your own easel and directions to the first day's location. If you aren't local, you'll also receive information on Pescadero lodging, dining, shopping, affordable car rental, directions from the airport, health care and more. A passport is needed to enter Mexico. - Jolyn Wells Moran, Pescadero


Sushi Carolina Is Opening - We have moved to the former Oso Negro location in Pescadero and will open Wednesday, November 27. Come see us between 1 p.m. and 10 p.m. for sushi, stir fry, teriyaki, sashimi and more - Chef Ricardo



Beach Front B & B Partner Wanted - Cerritos Beach Bed and Breakfast is seeking a partner/investor. 10 suites, grotto pool and 2 spas. Bar and restaurant. Perfect for destination weddings Construction is proceeding with the goal of opening in spring. Annual return on investment 25%. Perfect for an investment club. Please visit our website. - Jim Coulson, jimcoulsoncontractor [- at -] yahoo.com, http://www.cerritosbeachbedandbreakfast.com/index.html, 612 1831077, Baja California Sur



Hierbabuena - Restaurante Y Hortaliza - Open from 11am-8pm. Closed Tuesday/Wednesday. On the Pemex/Oxxo road towards the beach in Pescadero. ranchohierbabuena [- at -] gmail.com, www.hierbabuenarestaurante.com, 612.149.25.68, Pescadero



Cafelix Presents Tracy Durland In Concert - I'm excited to share songs I haven't sung before, along with some old standards. Half the program is in Spanish; including songs from Argentina and Cuba. Songs in English include Carole King, Leonard Cohen, Country & Western, Blues and Jazz. Join us for special, cozy evening, Saturday, November 30, 7pm, at Cafelix. It's a great time of year for an outdoor concert under the Tropical stars, enjoying enchanting music. No cover. See you there!

Cafelix Presenta Tracy Durland en Concierto el Sábado 30 de Nov. a las 7pm. Estoy muy emocionada que pronto estaré presentando unos nuevos canciones que previamente no he cantado, en conjunto con unos antiguos. La mitad de mi programa sera en Español, incluyendo canciones de Argentina y Cuba. En Ingles un toque de Carole King, Leonard Cohen, Country y Western, Jazz y Blues. Espero que nos unirás para una noche especial en Cafelix adonde hay una ambiente familiar y papas rellenas de pollo, ademas de otras platillos deliciosos. Este es una temporada del año fabuloso para un concierto bajo las estrellas, un noche tropical y desfrutar de la música encantador que transcienda culturas y generaciones. Sin cover. Espero verlos! - Tracy Durland, 612 154 4729, Todos Santos


Satsang With Stephan Bodian - Meditation, teachings, and dialogue in the nondual wisdom tradition of Zen, Dzogchen, and Advaita. Saturday, 11/30, 10-11:30. For more information and directions, visit stephanbodian.org/satsang.htm. - Todos Santos



Ecosmart Technologies - Professional Solar Energy and Water Conservation Services - We have 20 years of energy and resource conservation products and service experience. Six years and running in BCS.

Water Products; World class water filtering of 99.99999% of bacteria, pathogens, cysts and particulates. Never again buy bottled water. United Nations/Red Cross/UNICEF grade filtering in several formats.

Water saving products, Pool pumps using 75% less electricity available now with or without filters, $450.00 complete. With Filters: $1,200 complete. Guaranteed installation services by qualified staff, to North American Electrical and Plumbing Standards. - Erwin Lapschies, erwinecosmart [- at -] gmail.com, Cell; 624 166 9473, Los Cabos


Chevrolet 2008 Silverado Truck For Sale - truck mdl 2500, 88,000 miles, 4x4 automatic, mexican plates, purchased at cabo chevrolet. 145,000 pesos. can consider trade and difference in cash for 4x4 suv. - Argelia, krausray522 [- at -] gmail.com, 624-1223-320, Elias Calles



Excellent House Keeper Available / Excelente Ama De Casa Disponible - I am seeking house cleaning opportunities in the Todos Santos area. I am an honest and reliable housekeeper and I will take good care of your home. My English is very limited but you can call my friend Iris at 612 119 6998 for English. References available..

Busco oportunidades de limpieza de la casa en la zona de Todos Santos. Soy un ama de llaves confiables y voy a cuidar bien de su hogar. Referencias disponibles.

Please contact me by Email or Telephone / Por favor, póngase en contacto conmigo por correo electrónico o teléfono: - Rocio Castro, lucydory_ [- at -] hotmail.com, 612 133 8906.


Carnivores Delight - A friend and I treated ourselves to Felix's new ribeye special on Thurs. nights. Mouthwatering! And fun to try out the wine selection. - Laurel Taub


Need Service For Your Dish TV, Shaw Direct, Or Hughesnet Internet System? - If you need service, I can help you. Whether you need new parts, a new dish or cables, or just a repointing to get you back online or restore your TV service, call me at 612 104 2000 or send an Email to todossantostech [- at -] gmail.com or showmethetruth [- at -] hotmail.es.

I am local, and I provide service for new installations and repairs for the entire Los Cabos region at reasonable rates. - Ernesto Pardo, Todos Santos Technologies, todossantostech [- at -] gmail.com, showmethetruth [- at -] hotmail.es, 612 104 2000, Todos Santos

Let Our Advertisers Know You Found Them In The Baja Western Onion :) -
---
Readers Tip: You can find and search Most Back Issues of The Baja Western Onion here: bajawesternonion.com/back-issues.asp -
---
Submit your News and Events, Questions and Answers articles here: http://www.bajawesternonion.com/submitad.asp

---
Exchange Rate - Mexican Pesos to $1 USD - Courtesy exchange-rates.org
---
Please Note: The "Featured Events This Week" section is limited to non-recurring business and community events (Sorry, no "Happy Hours," "Daily Specials," "Weekly Classes," or other recurring business (for profit) activities or workshops.)


---
Thursday, Nov. 28, thru Sunday, Dec. 1
La Paz Tango Festival 2013 - 11 am - 1 am daily, Hotel 7 Crown Malecon and other venues, La Paz. Argentine Tango classes and milongas (dances) in different venues around town. Great teachers and DJs from San Diego, Sacramento, and Phoenix. $95 full festival pkg early bird special ends Oct 31. - Verónica Pérez García veromapg [- at -] gmail.com, www.lapaztangofestival.com

Friday, Nov. 29
Next Rock Art Walk - 12:30 PM-5:30 PM. Please join us for a walk through history as we explore the rock art paintings left behind by the now-extinct Guaycura and Pericu tribes who once lived and thrived in Baja California Sur. US$75/person. - Sergio Jauregui, TSEcoAdventures [- at -] hotmail.com, http://wp.me/pXkqB-pF, 145-0189, Todos Santos

Casa Tota Hosts Lang And Band - Tim Lang & The Post Surf Crew play tonight at Casa Tota. Enjoy the garden venue, surf movies, and the Baja vibe. Show starts 7:30pm. 50 peso cover. - Lang, tim [- at -] timlang.net, Todos Santos

Festival De Cine Volunteers Meet - At Tres Galline at 5:00 PM, kick-off meeting with refreshments and botanas to learn about Festival volunteer opportunities, i.e. usher, host and transport guests and celebrities, sell tickets, merchandise, work with Jóvenes en Video, etc. - Sylvia Perel, jamie [- at -] todossantoscine.org, http://11.todossantoscine.org/

Saturday, Nov. 30
Palapa Tianguis - Palapa Society Tianguis will be held today at the EJIDAL. This is on Militar, on the south side of the street. We're selling all kinds of amazing items from 10 a.m. to 1 p.m. Fund the scholarships for the kids in this community, as well as other support services. - Nancy Mills, pokeynan [- at -] hotmail.com, 612-1451042

Satsang With Stephan Bodian - Meditation, teachings, and dialogue in the nondual wisdom tradition of Zen, Dzogchen, and Advaita. Today from 10-11:30. For more information and directions, visit stephanbodian.org/satsang.htm. - Todos Santos

Movies And Wine - The 11th Festival de Cine de Todos Santos, to be held February 20-28, invite you to the Theater Marquez de León today at 5 PM for a sneak preview of the upcoming festival. This is a fundraiser for the TSFF and our Film School. - Jamie Sechrist, jamie [- at -] todossantoscine.org, http://11.todossantoscine.org/, Baja California Sur

Mangos Gala Reception And Season Opener! - 5:00 PM to 7:00 PM, Mangos on Centenario, Todos Santos. We have revamped! Come and join the fun and see the new and the awesome! Wine, pupus and song! Be there or be square. - Mary Beth Howard marybythemar [- at -] gmail.com, 6121455024

Cafelix Presents Tracy Durland In Concert - At 7pm, a special night of classic melodies in both Spanish (Clásicas Románticas etc.) and English (Jazz Standards and more) sung by our local and unique chanteuse. Always good food and drink and a cozy, informal atmosphere in the center of Todos Santos. - Felix Guluarte, salesboy_vagu [- at -] hotmail.com, 612 145 0568, Todos Santos

Second Annual Thanksgiving Weekend Reggae Night - With Riddim Forz at La Esquina, Saturday, November 30, staring at 7:30pm, La Esquina, Todos Santos. 50 peso cover - Contact: Marimar hola [- at -] laesquinats.com, 612 145 0851, www.laesquinats.com

Tuesday, Dec. 03
Learn How You Can Live Pain-free In Your Body - 4pm, Estudio Baja, Todos Santos. Learn what body rolling and foot fitness is, its benefits, and what the practice looks like from a certified practitioner. - Emily Gable, info [- at -] estudiobaja.com, 612-108-0721, www.estudiobaja.com

---


Anyone planning an event should check the Online Community Calendar
before choosing a date to see if something else is already planned and avoid conflicts. -
Featured Local Services Directory Return to Top

Alarm And Security Systems

BajaAlarm - Providing Home Security Alarm Systems & Camera Surveillance Systems for the Todos Santos/Pescadero area. For a Free estimate, call 612-118-6854. - BajaAlarm, BCS

Computer Repairs

Josue Castillo Parts, service, cleaning, anti-virus, home networking. - jocama85 [- at -] hotmail.com, 612 143 1508, Pescadero


Construction Innovations

New Energy Saving Block - R-30, acoustically efficient, fire, pest, hurricane proof. Low introductory pricing. See work in progress. - Jeff Welch, efblockpacific [- at -] gmail.com, 612-178 -0109; cell 612-117-3353


Counseling

Individual Counseling Avalable - Supportive, experienced (31 yrs.), US licensed counselor available in Pescadero until mid-March. English only. - Jolyn Wells-Moran, PhD, MSW, LMHC, jwmcounseling [- at -] yahoo.com, wellsmorancounseling.bravehost.com

Personal Development

Play Lab! - New Art For Life Drop-in Class, Wednesdays, 1–2:30. Rancho Pescadero Yoga Pavillion. 120p. Meditation, improvisation, dance. www.artforlifebaja.com. - Zoë Edmonds, zoe [- at -] artforlifebaja.com, 612-105-0056


Satellite TV/Water Systems

Todos Santos Technologies - Water System Installation, Tinaco cleaning, Satellite TV system installs and repairs. - Humberto Pardo, showmethetruth [- at -] hotmail.es, 612-104-2000, Todos Santos.



Solar Hot Water Systems

Solstice Solar of Baja - Solar hot-water systems for pool and home reduce energy costs and fossil-fuel dependency. - Skip Ackerman, info [- at -] solsticesolarofbaja.com, solsticesolarofbaja.com, 970-963-0846, 624-142-8002


Solar Energy

Solar Energy Products - Controllers, inverters, pumps, refrigerators, panels from $1.40 US/watt. Facturas available. Como El Sol, S.de RL de CV, Pescadero. - 612-149-3825, heideladam02 [- at -] gmail.com.

Towing And Transport Services

Baja Wheeling S.A. de C.V. - Legal, professional transport serving Canada, US and Mexico. Your rig won't be impounded. For quotes, contact: 52-612-688-0073, bajawheeling [- at -] gmail.com, bajawheeling.com.<

Your Ad Here!

Advertise For Just $5 US Per Week! - Put your Service ad of up to 25 words in front of 3,800 Baja Western Onion Readers. More Info >
---
Real Estate, Rentals, and House Sitting - Available/Wanted Return to Top
---
---
Submit your Real Estate/Rentals/House Sitting/Property Management Services articles here: http://www.bajawesternonion.com/submitad.asp


---
Rides or Caravans Available/Wanted Return to Top
Note: Ads will run for two weeks unless dated. Please list the date in the title, and specify which airport. Goes without saying, everyone shares expenses for beer, gas, food, etc

To remove your ad if you find a ride or caravan, let us know here: www.bajawesternonion.com/submitad.asp -
---

Ride Wanted From SJD To Todos Santos on Thursday, Nov. 28 - Need a ride from the airport (SJD) to Todos Santos. Arriving at 10:15 on Westjet from Calgary. 2 people with not much luggage. Thank you - Les Schubert, lschubert [- at -] platinum.ca

Tecate End Of November - Coming from Tuscon to Tecate on or near November 29 heading to Todos Santos. Looking to caravan from the Tecate crossing to as far south as possible. John and Laura - Laura Sheppard, ljs46 [- at -] hotmail.com, 503.423.7851, Todos Santos

Ride To TS From SJDC Needed (or Possibly Offered) - At 9pm, Dec. 2. I'm heading north for Thanksgiving and will be landing at SJD at 8:30 pm on December 2 and if anyone else is arriving on a late-ish flight that evening and driving back to TS (or La Paz?) I'd love to grab a ride with you and will pay you. If your plane is arriving around that time and you are destined for Todos Santos but don't have a car and are willing to share expenses, let me know in which case I will either drive to the airport and park or will consider renting a car for the drive back to TS. - Ward Whitehead, wardwhitehead [- at -] hotmail.com, 612.133.5710

Baja By Way Of Baja Ferries in December - Got my ticket for the Baja Ferry for December 11, 2013, looking for someone who may want to caravan down from Tucson area to La Paz via the Baja Ferry. I speak fluent Spanish; travel with two service dogs, let me know, my email is treaturfeet [- at -] yahoo.com or call me in 928-202-4926. Sylvia - Sylvia Ossa, treturfeet [- at -] yahoo.com, 928-202-4926, Los Barriles

Ride Needed - My husband needs ride to Todos Santos from Bay area, LA or San Diego, after Dec 20, can share driving and expenses, would love to have him home by Christmas. I can drive north to pick him up just not as far as Tijuana! Please call me at 612-117-6314 - Suzanne Morrison, carlosysuz [- at -] yahoo.com

Pick Up At Cabo Airport - Family of 10 arriving on Dec. 21. Looking for someone to pick us up at airport and deliver to Pescadoro. - Maryjane Steele, mwards [- at -] aol.com, 202 437 1873

Ride Share Or Caravan December, 2013 - I am looking to connect with folks driving down Baja. I am coming down from Colorado for a 3-4 month stint. Contact me at deniseesm [- at -] icloud.com Please Re: email as interested in caravan Baja. Thank you - Abrams Denise, deniseesm [- at -] icloud.com, Cabo San Lucas

Ride Share From SF/S. Cal To La Paz - I'm looking for a ride to La Paz area leaving about Dec 18-20. Take 3 or four days, stopping in Catavina and/or San Ignacio . I have driven the Baja many times in a large RV. Safe driver, share all costs, good companion. I speak Spanish well. - Susan Holvenstot, Cvec17 [- at -] hotmail.com, La Paz

Caravan/ Ride Share: - I live in Northern California and am looking for someone to caravan and/or ride share with to Todos Santos around the 10th of January. - Janet, rjrosner [- at -] sbcglobal.net

---
Submit your Rides or Caravans Needed/Available articles here: http://www.bajawesternonion.com/submitad.asp


---

Pet Corner (Lost and Found pet articles will run for two weeks) Return to Top
Let us know if you find or place your pet so we can remove your ad -
---
Viva Needs A Home-->> - A one and a half year old terrier mix, very loving, housebroken, playful, rescued from dump in El Rosario. Great guard dog. She needs a home. Will cover all vet expenses - Pamela Martin, pmsicle [- at -] mac.com, 612 171 2085, Todos Santos




Not Getting Enough Affection? - Need some loving? There are many beautiful cats and kittens just waiting to purr for you at Kitty Heaven. You could visit with them once a week or as often as you like. You might even want to help clean up a bit or maybe buy them some food.

Why don't you come for a visit? - they love meeting new friends. - Angelique, bajakitties [- at -] yahoo.com, 145-0250


---
Submit your Pet Corner articles here: http://www.bajawesternonion.com/submitad.asp (and remember to Spay or Neuter your pets)

---

Quote of the Day: " Don't fight forces, use them. " ~ R. Buckminster Fuller