Today's Weather
Click for Forecast


Click for Larger Maps

---
Community Access
Policia Preventiva
Todos Santos Police
612 145-1052
Commandante Navarro

Ministero Publico
State Police
612 145 0198
Commandante Erigoyen

Bomberos
Fire Department
Cel. 612-142-6387
Commandante Cadena


---




---
Baja Western Onion
Alan Thompson - Publisher
Debra Webster - Editor
Advertising Information
e-mail For General Feedback
---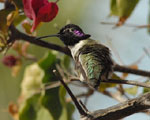 News and Events, Questions and Answers, Food And Fun, For Sale and Wanted
---

Citizen Scientists Needed For Hummingbird Monitoring Project - Todos Santos Eco Adventures and ProFaunaBaja are pleased to announce The Hummingbird Monitoring Project, December 2013-July 2014, with orientation for interested volunteers on Wednesday, November 20. 2 options: 10:00 AM at Baja Beans or 3:00 PM at La Esquina. Made possible by a grant from the Western Hummingbird Project, the project involves trained citizens monitoring the abundance, biodiversity, and habitat use of 6 different hummingbird species. The goal is to investigate what hummingbirds need to thrive locally so that habitats can be managed in ways that help our hummingbirds flourish. Preliminary results presented at the Hummingbird Conservation Festival in May. - Sergio Jauregui, TSEcoAdventures [- at -] hotmail.com, 145-0189, Todos Santos


Thanksgiving Preparations At ¡Que Rico! - Taking orders for Thanksgiving Frozen Organic Turkeys. Distribution: Sunday Nov 24th or by appt. Also available: Homemade Chicken Stock, Gourmet bread cubes for stuffing, organic herb butter, sour cream, cream cheese. Seasoning packets for stuffing, turkey rub, or dips. Chutneys: spicy pumpkin, cranberry apple, spicy wild plum or mango. Open 5 days/week: Tues-Sat 10-4pm; Evening Hours on Wed: Open until 6pm; Thanksgiving, Nov 28 Open 10am-3pm. Located on Calle H. Colegio Militar across the street from La Paloma Ice cream Store. - Deborah & Jaime, QueRicoFoods [- at -] gmail.com, 612-118-6031 or 145-0078, Todos Santos


Play Lab! New Art For Life Class - Play Lab! Creativity Coach and Teacher, Zoë Dearborn Edmonds of Art For Life is offering a new weekly "drop in" class on Wednesdays from 1 PM - 2:30 PM at the Rancho Pescadero Yoga Pavilion. Cost is $120 pesos per class. Ask Zoë about the local's discount. Each week will be a unique exploration of exercises designed to help you drop into presence, open up your creativity and expand your mind/body awareness. We will play with: games, meditation, improvisation, dance, drama, movement... come check it out! - Zoë Edmonds, zoe [- at -] artforlifebaja.com, www.artforlifebaja.com, 612-105-0056, Pescadero


Nomad Chic Opening! - Nomad Chic is now Open! Nomad Chic is an evolving collection of apparel, accessories and furniture from around the world. Come see us at our new location in the white building at Hidalgo y Juarez (old Got Baja space).

We will be open Wednesday thru Sunday from 11 am to 5 pm. Or if you're not in Todos Santos, visit us at www.nomadchic.co. xoxo - Linda Hamilton, linda [- at -] nomadchic.co, www.nomadchic.co, 415.381.9087, Todos Santos


Uranta Yoga Lifestyle Clothing Is Back! - I'll be selling Uranta Yoga Lifestyle clothing at La Esquina Market on Wednesdays from 9am – noon and Baja Beans Market on Sundays from 10am -2pm! Uranta is 100% made in Mexico! I have all new styles for both women and men. The collection has both lifestyle specific pieces that are great for simply lounging around or going out for a nice dinner. I also have movement-specific pieces you would wear to a class such as yoga, pilates or dance.

Uranta means, "A place in the inner spirit". This idea is infused not only into our name, but into our clothes and how they're made. Uranta uses 60% recycled fabrics and the discarded remnants from other clothing manufacturers. With the waste from their production they make scarves, headbands and re-useable shopping bags. Uranta is socially committed and works with disadvantaged women and single mothers that work from home which creates work for those who may not ordinarily have the opportunity. Uranta is also committed to bringing yoga to all their workers to improve the health and vitality of the community.

Stay updated on what's new by connecting on Facebook, "Uranta Baja Sur" - Michelle Hargarten, michellehar30 [- at -] hotmail.com, https://www.facebook.com/pages/Uranta-Baja-Sur/157986991028357, 612-132-3528



Ecosmart Technologies - Professional Solar Energy and Water Conservation Services - We have 20 years of energy and resource conservation products and service experience. Six years and running in BCS.

Water Products; World class water filtering of 99.99999% of bacteria, pathogens, cysts and particulates. Never again buy bottled water. United Nations/Red Cross/UNICEF grade filtering in several formats.

Water saving products, Pool pumps using 75% less electricity available now with or without filters, $450.00 complete. With Filters: $1,200 complete. Guaranteed installation services by qualified staff, to North American Electrical and Plumbing Standards. - Erwin Lapschies, erwinecosmart [- at -] gmail.com, Cell; 624 166 9473, Los Cabos
CFE Net Metering - Looking for people in Todos Santos or La Paz who are generating solar electricity and have a net-metered connection with CFE utility. Your experiences and recommendations will be greatly appreciated. Thanks, - Darryl, darrylb9 [- at -] gmail.com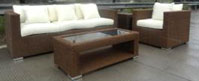 Furniture! Casa Decor La Paz & Cabo - Patio Furniture * Wicker & Rattan * Marble * Rustic Hand Painted Furniture * Copper Furniture * Lighting * Kitchen Cabinets * Doors * Floor & Wall Covering * Art * Accessories * Metal Furniture * Fountains and Urns * Mexican Furniture * Imports from Around the World * Large Selection of Furniture, Rugs & Accessories. Interior Design Service! Custom Furniture! We have it all! 2 locations (Cabo and La Paz) Summer Sale: 25% to 40% Off Selected items!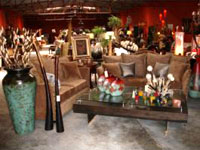 Now Wholesale to the Public: ** Low Price Guarantee. Venta de Mayoreo al Publico ** Garantizamos los precios mas baratos
Cabo San Lucas: km 3.5 on four lane next to Artisanos & Natural Granit. Tel:172 6675; Vonage: 888-557-6533; Mexican Cell: 624-176 8146. Mary Aguirre E-mail: mary.aguirre [- at -] casadecorcabo.com
La Paz: 12,000 sq. Warehouse 560 Marques De Leon
Visit our website at www.antiquerowmarket.com or e-mail: richards77 [- at -] pcisys.net
3 to 12 month Credit - no interest with Banamex card Telephone: 612-129-3364 or Cell: 612-141-7615; USA Telephone: 303-777-5157 - Luis Hernandez


Handyman Here In Todos Santos - Pest Control experts: We finish any type of pests. Certified Civil Engineer – Do you need construction, remodeling, repairs? We are professionals in swimming pools, plumbing, carpentry, welding, electricity, air conditioning, painting, water heaters. No job too small! Free estimates. Work guaranteed. English spoken. - Sergio Jauregui Ll., gdeadbug [- at -] yahoo.com, 612-151-1447

Seamster And Small Engine Mechanic - The boy wonder of sewing and fixing stuff is now located in los Cerritos. Come see his magic fingers work wonders on your garments, drapes, motor cycle, Why. Cheap reasonable Quality work done. - Scott Watson, redlinet595 [- at -] hotmail.com

Be Aware! - Early, this past Saturday evening I had a casual cocktail with a girlfriend, in the center of town. Around 8 P.M. we said our good-byes and walked to our respective cars. I've never worried and always have felt safe here so I didn't pay attention to my surroundings. As I rummaged in my purse for my car keys, a man accosted me from the passenger side of my small open car. He waved a knife in front of me and demanded money. I complied and gave him the contents of my wallet, whereupon he ran off. From now on I will have my key ready and will try to be more aware of people around me. He had obviously observed, as two single women walked down the sidewalk and separated. - Marilyn Martin

Baby Sitter - If you want to have fun with your partner, going for a dinner or something, and you want to leave your kid with a trusted person, I'm the correct lady to do it. I'm 22 years old, I have been working with kids (preschool)and babys, i speak spanish and english, im from todos santos and im getting my degree in licensed in education. If you are interested my phone number is (044) (612) 10 3 94 01. My name in Amy Teresa Rex Narez - Amy Rex , ammy_rex30 [- at -] hotmail.com, 612 103 9401, Baja California Sur

New From La Canada Del Diablo - Doctor Bill Sniechowski, DC, La Canada's resident specialist in Chiropractic care, is now seeing patients Thursday and Saturday. For an appointment, call 624-118-1603 or drbill.baja [- at -] yahoo.com.

November 21 - 23 Spay and Neuter Clinic. Welcome back our wonderful Vets and volunteers who donate their time to come to Todos Santos to spay and neuter our community dogs. Help your Mexican neighbors participate. It's free. Anyone who like to help with the clinic, let us know. No experience necessary. Pay is lousy, but the feeling of satisfaction is incredible.

Have you ever thought about the effect that the OXXO stores may have on the towns of El Pescadero and Todos Santos? There is a growing concern about the plan to build 3 more stores in this community. If you would like to sign a petition to support the idea of no more OXXOS, stop by La Canada. Petitions will to be delivered to the governor next week.

Garage Sale News: Saturday, Dec. 7, 9 a.m. Selling amazing collectables. Leave donations at La Canada. All proceeds support Kitty Heaven, our community's only cat shelter.

Saturday, December 14, 9:00 AM. Our 12th Annual World Class Garage Sale keeps getting bigger. This year promises to be the best! If you'd like to sell, let us know, we'll reserve a spot.

Still accepting food, clothing, bedding, and furniture donations for the Todos Santos Mens Rehabilitation Center. If you need help with fall clean up, weeding etc, these men make fall clean up quick and easy. Contact Sr. Demetrio [- at -] 612-151-4980. - Barbara Perkins, bperkins0403 [- at -] gmail.com, www.lacanadadeldiablo.com, 612-140-0069



New Fall Zumba With Jan Schedule: - Sunday, 8 - 9am at la Esquina; Tuesday 9 - 10am at La Canada Del Diablo; Friday 10 - 11am at La Canada Del Diablo. Come join the fun: great music, good workout, no experience necessary, tennis shoes recommended, bring water and get ready for a "fun sweat". - Jan Turner, jant [- at -] aol.com, 612 348-1111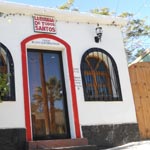 Flight Night Mondays And Big Red Wednesdays! - Greetings from La Bodega to all you Baja Wine Lovers! We are operating our regular hours and we have new wines, new hats and polo shirts, women's tops and more!
All November long, when buying 4 bottles or more, you receive a free GastroVino Food and Wine Festival t-shirt, so you can enjoy your vino fashionably in true Baja-style.

Every Monday is Flight Night, 5-8pm, featuring Baja Wine Tasting, Live Music and Tapas. Every Wednesday is Big Red Wednesday, 5-8pm featuring the classic ballads of our beloved local trio, Los Tolines and tasty tamales (vegetarian options always) from Jazmin.


This Big Red Wednesday, tomorrow, we will be celebrating Nov. 20th and the Mexican Revolution of 1910 all day long. So come party with Pancho Villa, Emiliano Zapata and be part of the Mexican Food and Wine Revolution as we celebrate the ousting of Dictator Porfirio Diaz just a mere 100 years ago. The Distillery will feature a variety of delicious tacos and culinary treats and La Bodega de Todos Santos will feature a trio of Bodacious Baja Reds for your gourmet delight. Music starts at 5pm, but the Revolution will be in full swing all day long! Get your revolt on at the Mexican Food and Wine Revolution Fiesta...

Come see us [- at -] La Bodega on Calle Hidalgo, where the magic happens... Regular Hours, Tues-Saturday 12-7pm. - La Bodega De Todos Santos, labodegadetodossantos [- at -] gmail.com, https://www.facebook.com/pages/La-Bodega-de-Todos-Santos/117662031632529, 612 152 0181, Baja California Sur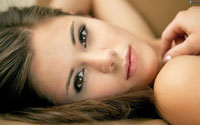 Plastic Surgeon In La Paz - Offers 30 Years of Experience. Certified until 2015, member of ISAPS (International Society Of Aesthetic Plastic Surgery), member of AMCPER (Mexican Society Of Plastic Surgery), and many others. I do any cosmetic surgery, botox, fillers, radiofrecuency (procedure in which you get skin tightening, and treatment of cullulite), intense pulse light (treatment in which you improve the quality of your skin,and disappear sundamage), permanent hair removal.



My address is Ignacio Ramirez at the corner with Reforma street. Visit www.drmanliospeziale.com where you can see some surgery results of pre and postoperative cases. Do not take risks: If you are going to do something cosmetic, do it with a Certified Plastic Surgeon.

- Manlio Speziale, manliospeziale [- at -] gmail.com, www.drmanliospeziale.com, 612 1295252 Office, Cell 612 141 6298, La Paz


Cine Bajo Estrellas: Outdoor Movies In Pescadero - Come sit by our warm fire and enjoy a movie under the stars at the Cine. We will be opening again on Saturday, December 14th. Please check our website for location and movie starting times. CineBajoEstrellas2 [- at -] gmail.com, www.cinebajoestrellas.biz, Pescadero


Propane Refrigerators By Crystal Cold - The best and largest propane refrigerators anywhere. Built by the Amish in Illinois. 3 year warranty. - Jim Coulson, jimcoulsoncontractor [- at -] yahoo.com, http://crystalcold.com/, 612 183 1077, Baja California Sur


The Distillery Presents - Viva la Revolucion with us this Wednesday, Nov. 20. The Distillery and La Bodega are getting together for a day of celebration. A special menu, a free Moonshine cocktail, Mac pouring Baja wines, all day with live music, pints of Baja Brewing 2 for 1, and festive decorations. Noon to close. This is gonna be fun. Celebrate!

New Hours & New Season Menu Open Daily 8:30am - 10:00pm. Breakfast & Lunch(all day), Dinner 5-9 pm. In the evening Chef Noel and Chef Betty offer you their delectable cuisine and Chef Laura will be working her breakfast/lunch magic as always using local ingredients. We are offering a free moonshine cocktail with your meal all day - any day.

The Distillery Theatre Presents: Tues. Nov. 19 - 2 Guns (2013); Fri. Nov. 22 - Prisoners (2013). Our films are free with dinner and drinks. Come in by 7 to reserve a seat or call ahead 612-145-0098 . Curtain goes up at 7:30.

We will be fermenting and distilling throughout the week so come by and check it out. Featuring our "Baja Midnight" Moonshine & Vodka - We are proud to be offering our first local artisan spirits along with our Tequilas for free tastings all day any day. - James, merlo4u [- at -] earthlink.net, 612-145-0098, Todos Santos


For Sale - Colonics Machine. Dotolo Toxygen brand new machine includes UV light, filters, specs, warranty. In Los Barriles. $7000 OBO. jillbenyo [- at -] yahoo.com. 624-132-6893 - Tanya Jill, jillbenyo [- at -] yahoo.com, 624-132-6893, Los Barriles


Ribeye & Wine Tasting Special - Felix's ribeye & wine tasting special at boyitacos has now moved to Thursday night from 5pm - 9pm. menu includes a 12 ounce ribeye, two side dishes, grilled onions & mushrooms. Only 200 pesos!

Taste wine from around the world! buy your first glass and receive your second glass free! prices may vary depending on your selection. For reservations contact Felix Vazquez at (612)131-2081. - Felix Vazquez, salesboy_vagu [- at -] hotmail.com, (612) 131-2081
Riffe Speargun For Sale - Riffe Speargun competition model CP -0 3000 Pesos call Ray 612 118 7073 or email pescaderoray [- at -] gmail.com - Ray Peters, pescaderory [- at -] gmail.com, 612 118 7073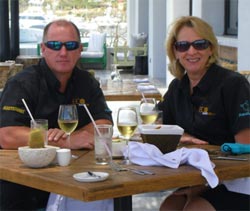 Ecosmart Technologies - Professional Solar Energy and Water Conservation Services - We have 20 years of energy and resource conservation products and service experience. Six years and running in BCS.
Our commercial grade solar batteries have the longest warranty at prices equal to the other batteries on the market.
Now offering a limited number of 250 watt solar panels for $350.00 U.S. Dollars.
Guaranteed installation services by qualified staff, to North American Electrical and Plumbing Standards.
Erwin Lapschies - erwinecosmart [- at -] gmail.com, Cell; 624 166 9473, Los Cabos


Caution Regarding Dentist - Removal of molar took 2 hours of digging and drilling out. No ex ray, no pain meds. Sent home to suffer in pain. Make sure you demand pain meds before having work done in La Paz. 5 days later I'm still in terrible pain. - Tracie Alaska, futuresbrite8 [- at -] outlook.com, La Paz



Hotel Vidasoul - Come spend the night with us at Hotel Vidasoul the East Cape's newest hotel. We are running a fall special, luxury king room for $99. Eat at our famous East Cape restaurant The Crossroads Country Club. Everything over there is new, new, new. We are ready for groups, conferences and weddings. - Joan Hafenecker, joan [- at -] vidasoul.com, www.vidasoul.com, 624 157-9542, Cabo Pulmo-East Cape

Exotic Palms At Wholesale Prices - Visit a working palm plantation. Come by for a walk around a beautiful, organized palm plantation in Todos Santos. We have species big and small. Drive away with smaller potted palms in your car or truck, or make arrangements to supply your development project with hundreds or thousands of mature palms. There is lots of good information on our website: palms.mx.

To find us, Print This (or print from our website under 'Contact and finding us':
From the center of Todos Santos, take Topeté to the stop sign and go left. – Cotinue past Café La Esquina on your left, then Casa Dracula and the school on your right, and follow the new pavement to the stop sign. There on the pole straight ahead, you'll see several directional signs with one at the bottom that reads: 'HDP – ventas en palma'. Leave the pavement and go straight ahead here, and continue for about 1/3 mile where you'll see the entry to our plantation on the left. The sign on the gate reads: 'Huerta Del Pacifico'.
- Dean Mcquillen, todossantos1 [- at -] hotmail.com, palms.mx, 612.152.6785 (Nepo), Todos Santos


Yoga At Baja Zen Near Cerritos - Mondays & Fridays at 9 am. Sundays at 9:30 am. Sundays Breathing workshops at 5:30 pm. Wednesdays at 9 am (yoga en Español). facebook.com/BajaZen (for directions and map). - info [- at -] baja-zen.com, www.baja-zen.com, 612.142.5038, Baja California Sur



Tai Chi And Qi Gong Classes - New Beginning Tai Chi - 12-13 session course meeting each Monday and Wednesday, 4-5:15pm, Estudio Baja (next to Miguel's Restaurant. Class begins Wednesday, Nov. 20th through Jan. 8th. If you miss Nov 20th, you can still join in the 2nd week of classes. If can you only take part of the course, you'll still learn enough to continue practice and achieve some benefits of Tai Chi. Former students encouraged to visit any time or review the entire course. Once weekly class schedule available.

Five Element Qi Gong - Based on the 5 elements of Chinese acupuncture. Learn movements and positions that attune you to the 5 elements surrounding you and their energy flow within you. Extremely healing. Classes tailored to students' needs and requests. Classes start when there are at least 3 people interested.

Also, private instruction available for individuals or groups at your location. Please let me know if interested. - Rhoda Jacobs, barakabaja [- at -] gmail.com, taichifoundation.org, 612 157 6088, Todos Santos - Rhoda Jacobs, barakabaja [- at -] gmail.com, taichifoundation.org, 612 157 6088
Looking To Rent A Vehicle - Heading to pescadero for jan to mid feb and are looking for a reasonable vehicle to rent for all or part of this time. Email cdrybs [- at -] gmail.com - Deanna, 250 423 9293



Registration Open For Plein Air Workshop - Want to try a solid approach to landscape painting en plein air (outdoors) or improve your landscapes? You can do it under the guidance of superb painter and instructor, well-recognized Pacific Northwest oil painter, Robin Weiss, robinweissfineart.com/. Workshop hosted by Jolyn Wells Moran.

The workshop will be held on January 17, 18 and 19, 9am - 4pm. Lunch is provided. Cost is $350 USD per person. Email Jolyn, jowellsmoran at gmail dot com with "registration" in the subject line and your name, email and telephone. You'll receive instructions on how to make full payment or 50% deposit by December 10 through Paypal. (If PayPal is a problem, let Jolyn know.) Payment refunded in full if not enough students sign up.

Full payment due by Jan. 1. Class limited to the first 12 students to sign up. Upon registration, we'll send a materials list, to include your own easel and directions to the first day's location. If you aren't local, you'll also receive information on Pescadero lodging, dining, shopping, affordable car rental, directions from the airport, health care and more. A passport is needed to enter Mexico. - Jolyn Wells Moran, Pescadero




Beach Front B & B Partner Wanted - Cerritos Beach Bed and Breakfast is seeking a partner/investor. 10 suites, grotto pool and 2 spas. Bar and restaurant. Perfect for destination weddings Construction is proceeding with the goal of opening in spring. Annual return on investment 25%. Perfect for an investment club. Please visit our website. - Jim Coulson, jimcoulsoncontractor [- at -] yahoo.com, http://www.cerritosbeachbedandbreakfast.com/index.html, 612 1831077, Baja California Sur



No Electricity? No Problem! - Solar installation, design, and consultation. Weather you need a whole house system or just a mobile system for your RV or camper, we can help! Serving the Pescadero, Cerritos, and Ellias Calles areas. Alternative Energy Solutions. "We Turn You On" - Tai Madama, AESolutionsBCS [- at -] gmail.com, 612-167-1747



Cafelix Presents Tracy Durland In Concert - I'm excited to share songs I haven't sung before, along with some old standards. Half the program is in Spanish; including songs from Argentina and Cuba. Songs in English include Carole King, Leonard Cohen, Country & Western, Blues and Jazz. Join us for special, cozy evening, Saturday, November 30, 7pm, at Cafelix. It's a great time of year for an outdoor concert under the Tropical stars, enjoying enchanting music. No cover. See you there!

Cafelix Presenta Tracy Durland en Concierto el Sábado 30 de Nov. a las 7pm. Estoy muy emocionada que pronto estaré presentando unos nuevos canciones que previamente no he cantado, en conjunto con unos antiguos. La mitad de mi programa sera en Español, incluyendo canciones de Argentina y Cuba. En Ingles un toque de Carole King, Leonard Cohen, Country y Western, Jazz y Blues. Espero que nos unirás para una noche especial en Cafelix adonde hay una ambiente familiar y papas rellenas de pollo, ademas de otras platillos deliciosos. Este es una temporada del año fabuloso para un concierto bajo las estrellas, un noche tropical y desfrutar de la música encantador que transcienda culturas y generaciones. Sin cover. Espero verlos! - Tracy Durland, 612 154 4729, Todos Santos


Palm Trees - Drip Systems - Landscaping - I have multiple varieties of reasonably priced palm trees for sale. Royals, Plumosos, Bird Of Paradise, Garden Palms, Washingtonians, Coco Palms, Canaries and Jelly Palms. Many different sizes available. I can help with transplanting, landscaping design and setting up drip irrigation if necessary. Twenty years of experience in farming palms and produce in southern Baja. Give me a call for a free consultation. - David, 612-153-6029, Pescadero



Excellent House Keeper Available / Excelente Ama De Casa Disponible - I am seeking house cleaning opportunities in the Todos Santos area. I am an honest and reliable housekeeper and I will take good care of your home. My English is very limited but you can call my friend Iris at 612 119 6998 for English. References available..

Busco oportunidades de limpieza de la casa en la zona de Todos Santos. Soy un ama de llaves confiables y voy a cuidar bien de su hogar. Referencias disponibles.

Please contact me by Email or Telephone / Por favor, póngase en contacto conmigo por correo electrónico o teléfono: - Rocio Castro, lucydory_ [- at -] hotmail.com, 612 133 8906.


Caeli Casa Holistica-skin Care, Bodywork & Holistic Treatments - Integrated Caeli Massage, Organic & restorative facials, (moisturizing, purifying, sensitive skin, antiage). Back cleaning,Therapeutic Massage, Golfball-Sports massage, Deep tissue, Hot Stone Therapy. Ear coning and Reiki sessions.

All treatments are made with natural and organic products, aromatherapy and healing music. Massage Studio-Also available On site visit./ Ask for Gift Certificates. Guaranteed best service in town by Certified Holistic Bodywork Therapist Mónica Velázquez. For appointments, call 145-0381 or 612-149-1552 (cell) or write caelicasaholistica [- at -] gmail.com, www.facebook.com/pages/CAELI-Casa-holistica/141768632522923?ref=hl - Mónica Velàzquez, caelicasaholistica [- at -] gmail.com, Todos Santos

1995 Jeep Cherokee - Good condition, 4 wheel drive, 6 cilinder with new tires. 155,000 miles. $ 1,350.00 USD. acsacito [- at -] yahoo.com, 624-1223172, Elias Calles

Awesome Yoga Retreat - Body-Soul Movement and Yoga Healing Mini-Retreat at Casa Verde, La Ventana, 22-25 November 2013, www.bodysoulmovement.org/retreat.html. Relax and open your heart to nature's peaceful energy and invigorating environment. Focus on yourself and connection with others. Experience delicious healthy food. During a retreat, you have the opportunity for an extended, deep experience of healing, transformation and joy. - Federica Clemente, bodysoulmovement [- at -] gmail.com, 612-114-0214

Aqua Bogan Is Open - located at km 76 look for the light house and water slide on the beach. Open wed thru sunday from 10am to 4pm. extreme water slide, pool, food and beach bar - Ray, acsacito [- at -] yahoo.com, 624-1223172, Elias Calles


Need Service For Your Dish TV, Shaw Direct, Or Hughesnet Internet System? - If you need service, I can help you. Whether you need new parts, a new dish or cables, or just a repointing to get you back online or restore your TV service, call me at 612 104 2000 or send an Email to todossantostech [- at -] gmail.com or showmethetruth [- at -] hotmail.es.

I am local, and I provide service for new installations and repairs for the entire Los Cabos region at reasonable rates. - Ernesto Pardo, Todos Santos Technologies, todossantostech [- at -] gmail.com, showmethetruth [- at -] hotmail.es, 612 104 2000, Todos Santos

Let Our Advertisers Know You Found Them In The Baja Western Onion :) -
---
Readers Tip: You can find and search Most Back Issues of The Baja Western Onion here: bajawesternonion.com/back-issues.asp -
---
Submit your News and Events, Questions and Answers articles here: http://www.bajawesternonion.com/submitad.asp

---
Exchange Rate - Mexican Pesos to $1 USD - Courtesy exchange-rates.org
---
Please Note: The "Featured Events This Week" section is limited to non-recurring business and community events (Sorry, no "Happy Hours," "Daily Specials," "Weekly Classes," or other recurring business (for profit) activities or workshops.)


---
Tuesday, November 19
Movie Night - At the Distillery. Guns (2013). Come in by 7 to reserve a seat or call ahead 612-145-0098. Curtain goes up at 7:30. - James, jamesb [- at -] thedistillery.mx, 612-145-0098, Todos Santos

Wednesday, November 20
Hummingbird Project Orientation - 3pm, La Esquina, Todos Santos. Orientation for anyone interested in participating in the Hummingbird Monitoring Project. Contact: Stephanie Rousso Stephanie [- at -] ProFaunaBaja.org, 612.150.6667, www.ProFaunaBaja.org

Viva la Revolucion - The Distillery and La Bodega are getting together for a day of celebration. A special menu, a free Moonshine cocktail, Mac pouring Baja wines, all day with live music, pints of Baja Brewing 2 for 1, and festive decorations. Noon to close. - James, merlo4u [- at -] earthlink.net, 612-145-0098, Todos Santos
Thursday thru Saturday, Nov. 21-22-23
Spay And Neuter Clinic - Volunteer Vets from Mexico and the US coming back again to give us the gift of their time and talent. Many opportunities to volunteer including cuddling darling puppies and kitties after their surgery. And we always need men and strong women at intake. Or ... food, snacks and drinks for the vets and their techs and assistants. Call or email and let us know how you would like to help. - Maryann Douglas, maryanndoug [- at -] gmail.com, 145-0791

Friday, Nov. 22
Movie Night - At the Distillery. Prisoners (2013). Come in by 7 to reserve a seat or call ahead 612-145-0098. Curtain goes up at 7:30. - James, jamesb [- at -] thedistillery.mx, 612-145-0098, Todos Santos

Saturday & Sunday, Nov. 23-24
Organic Gardening Workshop - Introductory course: basics of organic gardening, soil improvement, composting, plant physiology, garden design, planting, garden maintenance, disease management, seed saving, and container gardening. At the Community Garden Sabores De La Tierra, Nayarit #41, Col. Manglito, about a half block from the beach. Hour: 8:30 am to 1:00 pm. Free entrance. - Cecilia Cortina, raizdefondo [- at -] gmail.com, www.raizdefondo.org, (044) 612 140 07 87

---


Anyone planning an event should check the Online Community Calendar
before choosing a date to see if something else is already planned and avoid conflicts. -
Featured Local Services Directory Return to Top

Alarm And Security Systems

BajaAlarm - Providing Home Security Alarm Systems & Camera Surveillance Systems for the Todos Santos/Pescadero area. For a Free estimate, call 612-118-6854. - BajaAlarm, BCS

Computer Repairs

Josue Castillo Parts, service, cleaning, anti-virus, home networking. - jocama85 [- at -] hotmail.com, 612 143 1508, Pescadero


Construction Innovations

New Energy Saving Block - R-30, acoustically efficient, fire, pest, hurricane proof. Low introductory pricing. See work in progress. - Jeff Welch, efblockpacific [- at -] gmail.com, 612-178 -0109; cell 612-117-3353


Counseling

Individual Counseling Avalable - Supportive, experienced (31 yrs.), US licensed counselor available in Pescadero until mid-March. English only. - Jolyn Wells-Moran, PhD, MSW, LMHC, jwmcounseling [- at -] yahoo.com, wellsmorancounseling.bravehost.com

Satellite TV/Water Systems

Todos Santos Technologies - Water System Installation, Tinaco cleaning, Satellite TV system installs and repairs. - Humberto Pardo, showmethetruth [- at -] hotmail.es, 612-104-2000, Todos Santos.



Solar Hot Water Systems

Solstice Solar of Baja - Solar hot-water systems for pool and home reduce energy costs and fossil-fuel dependency. - Skip Ackerman, info [- at -] solsticesolarofbaja.com, solsticesolarofbaja.com, 970-963-0846, 624-142-8002


Solar Energy

Solar Energy Products - Controllers, inverters, pumps, refrigerators, panels from $1.40 US/watt. Facturas available. Como El Sol, S.de RL de CV, Pescadero. - 612-149-3825, heideladam02 [- at -] gmail.com.

Towing And Transport Services

Baja Wheeling S.A. de C.V. - Legal, professional transport serving Canada, US and Mexico. Your rig won't be impounded. For quotes, contact: 52-612-688-0073, bajawheeling [- at -] gmail.com, bajawheeling.com.

Your Ad Here

Advertise For Just $5 US Per Week! - Put your Service ad of up to 25 words in front of 3,800 Baja Western Onion Readers. More Info >

---
---
Real Estate, Rentals, and House Sitting - Available/Wanted Return to Top
---

Casa For Sale - Cabo San Lucas - Beautiful Casa for sale in Cabo San Lucas – Villa Serena. $359,000 OBO. Casa is fully furnished with A/C, pool w/spa. Main house is 2 story with 3 Bedrooms, 2 ½ Baths. Also has a separate Casita with 1 bedroom and Bath. Includes a 1998 Toyota 4Runner. - Ken Ball, kenrball [- at -] gmail.com, http://bajasur.es.craigslist.com.mx/reo/4198719208.html, Vonage 775-200-0504, Cabo San Lucas

Trailer 30 Foot Rent - Trailer for rent /250/mnth las brisas/elec watr tv kitch etc 760 967 7608 or email - John Molea, jmolea [- at -] sbcglobal.net, 760 967 7608, Todos Santos


---
Submit your Real Estate/Rentals/House Sitting/Property Management Services articles here: http://www.bajawesternonion.com/submitad.asp


---
Rides or Caravans Available/Wanted Return to Top
Note: Ads will run for two weeks unless dated. Please list the date in the title, and specify which airport. Goes without saying, everyone shares expenses for beer, gas, food, etc

To remove your ad if you find a ride or caravan, let us know here: www.bajawesternonion.com/submitad.asp -
---

From Cancun to Cabo On Nov. 20 Or So - Traveling from Cancun area to Cabo area, and returning to Cancun on November 27 or so. Will drive your vehicle, share ride or whatever, either or both ways or only to Mexico City D.F. or wherever. There are two of us. Both very reliable with good references. Webb Elkins, Playa del CArmen, Mexico; webbelkins [- at -] hotmail.com; 984 129 8095 Cell Mexico; 925 226 8038 Skype - Webb Elkins, webbelkins [- at -] hotmail.com, none, 9252268038

Ride Wanted From SJD To Todos Santos on Thursday, Nov. 28 - Need a ride from the airport (SJD) to Todos Santos. Arriving at 10:15 on Westjet from Calgary. 2 people with not much luggage. Thank you - Les Schubert, lschubert [- at -] platinum.ca

Tecate End Of November - Coming from Tuscon to Tecate on or near November 29 heading to Todos Santos. Looking to caravan from the Tecate crossing to as far south as possible. John and Laura - Laura Sheppard, ljs46 [- at -] hotmail.com, 503.423.7851, Todos Santos

Ride To TS From SJDC Needed (or Possibly Offered) - At 9pm, Dec. 2. I'm heading north for Thanksgiving and will be landing at SJD at 8:30 pm on December 2 and if anyone else is arriving on a late-ish flight that evening and driving back to TS (or La Paz?) I'd love to grab a ride with you and will pay you. If your plane is arriving around that time and you are destined for Todos Santos but don't have a car and are willing to share expenses, let me know in which case I will either drive to the airport and park or will consider renting a car for the drive back to TS. - Ward Whitehead, wardwhitehead [- at -] hotmail.com, 612.133.5710

Baja By Way Of Baja Ferries in December - Got my ticket for the Baja Ferry for December 11, 2013, looking for someone who may want to caravan down from Tucson area to La Paz via the Baja Ferry. I speak fluent Spanish; travel with two service dogs, let me know, my email is treaturfeet [- at -] yahoo.com or call me in 928-202-4926. Sylvia - Sylvia Ossa, treturfeet [- at -] yahoo.com, 928-202-4926, Los Barriles

Ride Needed - My husband needs ride to Todos Santos from Bay area, LA or San Diego, after Dec 20, can share driving and expenses, would love to have him home by Christmas. I can drive north to pick him up just not as far as Tijuana! Please call me at 612-117-6314 - Suzanne Morrison, carlosysuz [- at -] yahoo.com

Pick Up At Cabo Airport - Family of 10 arriving on Dec. 21. Looking for someone to pick us up at airport and deliver to Pescadoro. - Maryjane Steele, mwards [- at -] aol.com, 202 437 1873

Ride Share Or Caravan December, 2013 - I am looking to connect with folks driving down Baja. I am coming down from Colorado for a 3-4 month stint. Contact me at deniseesm [- at -] icloud.com Please Re: email as interested in caravan Baja. Thank you - Abrams Denise, deniseesm [- at -] icloud.com, Cabo San Lucas

Ride Share From SF/S. Cal To La Paz - I'm looking for a ride to La Paz area leaving about Dec 18-20. Take 3 or four days, stopping in Catavina and/or San Ignacio . I have driven the Baja many times in a large RV. Safe driver, share all costs, good companion. I speak Spanish well. - Susan Holvenstot, Cvec17 [- at -] hotmail.com, La Paz


---
Submit your Rides or Caravans Needed/Available articles here: http://www.bajawesternonion.com/submitad.asp


---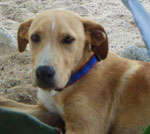 Pet Corner (Lost and Found pet articles will run for two weeks) Return to Top
Let us know if you find or place your pet so we can remove your ad -
---
Jasper Needs a Home-->> - Jasper, a very sweet, well behaved male puppy (about 6 months) would like to find a loving home! He loves to run, play ball and other dogs. He is very loving and smart. Please contact me if you or someone you know would care for him... He was found 5 months ago and I can no longer take care of him... unfortunately. - Tanya, tanyagosurf [- at -] yahoo.com



Not Getting Enough Affection? - Need some loving? There are many beautiful cats and kittens just waiting to purr for you at Kitty Heaven. You could visit with them once a week or as often as you like. You might even want to help clean up a bit or maybe buy them some food.

Why don't you come for a visit? - they love meeting new friends. - Angelique, bajakitties [- at -] yahoo.com, 145-0250


---
Submit your Pet Corner articles here: http://www.bajawesternonion.com/submitad.asp (and remember to Spay or Neuter your pets)

---

Quote of the Day: " A problem well stated is a problem half-solved. " ~ Charles Kettering