Today's Weather
Click for Forecast


Click for Larger Maps

---
Community Access
Policia Preventiva
Todos Santos Police
612 145-1052
Commandante Navarro

Ministero Publico
State Police
612 145 0198
Commandante Erigoyen

Bomberos
Fire Department
Cel. 612-142-6387
Commandante Cadena


---




---
Baja Western Onion
Alan Thompson - Publisher
Debra Webster - Editor
Advertising Information
e-mail For General Feedback
---
News and Events, Questions and Answers, Food And Fun, For Sale and Wanted
---

Food And Wine Event To Benefit Hogar Del Nino - Dec 18– Tickets Now Available - The third annual food and wine event to benefit Hogar del Nino will be held at Rancho Pescadero on Wednesday, Dec 18. A special dinner prepared by Chef Bueno will start at 5:30 PM with cocktails and appetizers, followed by four courses, each including a wine pairing. We'll have music and a special opportunity to purchase clay masks made by the children.

Ticket price is $100 USD per person. Tax deductible receipt available upon request. Shuttle service will be available between Todos Santos and Rancho Pescadero. Event tickets are available at Tecolote Bookstore, Mangos Gallery, from Nancy Serfass(nancyserfas [- at -] aol.com) and Nancy Naigle, and at the registration desk at Rancho Pescadero. - Nancy Naigle, nnaigle [- at -] att.net, hogardelnino-baja.org, 612-178-0040


Moroccan Night At Bistro Magico - Please join us Monday, Nov. 18, for a special dinner at Bistro Magico. There will be two seatings: one at 6pm and one at 8pm. The menu will be as follows:
Ground Turkey Bastilla-Filo Pastry Appetizer
Tangerine Kalamata Olive Salad
Slow-Baked Moroccan Chicken with Vegetables
Green Apple-Mint Couscous
Date Cake for Dessert
Please email:info [- at -] bistromagico.com for reservations or call 612 169 9200. We hope to see you there. Bistro Magico, Todos Santos


Fuel For Our Heroes - Those Colorado vets and their techs and assistants are coming to town next week to once again give us the gift of their time, skill and knowledge. The least we can do is keep them hydrated and fed. Thanks to several good samaritans in our community we have their lunches covered. But they really appreciate juice and soda and fruit and healthy snacks. Thursday, Friday, Saturday, Nov. 21-23 at La Canada. 9:00 a.m. to 5:00 p.m. Let's show them how much appreciated they are.

And -- tell your Mexican neighbors to bring in their mascotas and let us know if we can assist with transportation. - Maryann, maryanndoug [- at -] gmail.com



Tai Chi And Qi Gong Classes - Free Introductory Tai Chi - Rhoda will demonstrate the form and share her personal experiences and benefits gained from Tai Chi and Qi Gong. You will practice some of the basic principles and movements of the form. Monday, Nov. 18th, 4-5:15pm, Estudio Baja (next to Miguel's Restaurant, Todos Santos).

New Beginning Tai Chi - 12-13 session course meeting each Monday and Wednesday, 4-5:15pm, Estudio Baja. Wednesday, Nov. 20th to Jan. 8th. If you miss Nov 20th, you can join the 2nd week class. If can you only take part of the course, you'll still learn enough to continue practice and achieve some benefits of Tai Chi. Former students encouraged to visit any time or review the entire course. Once weekly class schedule available.

Five Element Qi Gong - Based on the 5 elements of Chinese acupuncture. Learn movements and positions that attune you to the 5 elements surrounding you and their energy flow within you. Extremely healing. Classes tailored to students' needs and requests. Classes start when there are at least 3 people interested.

Also, private instruction available for individuals or groups at your location. Please let me know if interested. - Rhoda Jacobs, barakabaja [- at -] gmail.com, taichifoundation.org, 612 157 6088, Todos Santos


Llamando A Todos Los Niños... Vamos Sanos Y En Forma! - Prepárate a correr o caminar el Todos Santos Por Que 5K o 1K juntos. Sesiones de entrenamiento gratis. La Formación comienza puntualmente a las 9:30 de la mañana en el campo de fútbol Las Pierritas.

La primera sesión de entrenamiento será el Sábado, el 16 de Noviembre. También dos sábados en el mes de Diciembre, la 7a y 14a. Día de la Raza es el 28 de Diciembre. Carrera de 1K es gratis. Carrera de 5K es 50 pesos para estudiantes locales. Premios! - https://www.facebook.com/TodosSantosPorQue5k, Todos Santos



Todos Santos Music Festival! - TSMF with Peter Buck and friends - a benefit for the Palapa Society of Todos Santos. Dates this 2014 concert series are Jan 16th, 17th, 18th and 22nd, 23rd, 24th at Hotel California and the 25th at the Plaza. Tickets are on sale now through the web site at palapasociety.org - info [- at -] palapasociety.org


Nomad Chic Opening! - Nomad Chic is now Open! Nomad Chic is an evolving collection of apparel, accessories and furniture from around the world. Come see us at our new location in the white building at Hidalgo y Juarez (old Got Baja space).

We will be open Wednesday thru Sunday from 11 am to 5 pm. Or if you're not in Todos Santos, visit us at www.nomadchic.co. xoxo - Linda Hamilton, linda [- at -] nomadchic.co, www.nomadchic.co, 415.381.9087, Todos Santos


Can Anyone Bring A Small Box To Todos Santos From Tucson, Arizona For Me? - I live in Todos Santos full time and because of work, am unable to drive up to the States to get some additional clothes and some household items. Is there anyone driving down to the Todos Santos area, going through Tucson or Phoenix, AZ in the next few months, that can bring down a small 18"X18"X24" cardboard box of clothes and personal items? Let me know. Thanks - Jeffrey Ferman, jfermaninbaja [- at -] gmail.com, 612-197-3723, Todos Santos

Missing Tire/Llanta Faltante - Faltante:Nuevo Llanta de repuesto de subaru blanco. si usted se encuentra y rescata voy a recompensar. Missing: New spare tire from white Subaru. If you find and rescue it I will pay reward. - Becca, 612 119 1006



Ecosmart Technologies - Professional Solar Energy and Water Conservation Services - We have 20 years of energy and resource conservation products and service experience. Six years and running in BCS.

Water Products; World class water filtering of 99.99999% of bacteria, pathogens, cysts and particulates. Never again buy bottled water. United Nations/Red Cross/UNICEF grade filtering in several formats.

Water saving products, Pool pumps using 75% less electricity available now with or without filters, $450.00 complete. With Filters: $1,200 complete.

Guaranteed installation services by qualified staff, to North American Electrical and Plumbing Standards. - Erwin Lapschies, erwinecosmart [- at -] gmail.com, Cell; 624 166 9473, Los Cabos


Looking For Mary Lou Adcock - Mary Lou......This is Charlie Marsden.... Last Email from Richard indicated he was going to Hospital in Arizona - Tucson I think? Is he OK and how are you and Victor? - Charlie Marsden, Jhunter641 [- at -] aol.com


Todos Santos New Radio Program! - TS Weekend With Wendy this Saturday at 3pm, Cabo Mil 96.3FM.

This Saturday's features and guests: Burlesque & Cabaret in Todos Santos by Belladonna Fusion Dance Theater, Chat w/ Luna Itzel at her Hotel Guaycura performance, and first of a series of great stories told by the ladies of La Mula Mil...Mule 1000...as they take 4 months to travel up the Baja for the 50th anniversary of the original trek.
Regular features: Building Your Spanish w/Oscar Rosales, Girl Talk, and Ready For The Weekend
Listen live on radio or stream live on www.cabomil.com.mx. Click: Escuchanos en Vivo. Archived: Same website, click Programas, scroll to Calendar, select any Saturday as of November 16th, hour is 15:00, and play!

Please go to facebook.com/tsweekend to "Like" the show! - Wendy Rains, wendyrains [- at -] cabomil.com.mx, Baja California Sur

Vehicle Needed - Family is looking to purchase or rent a cheap vehicle from about December 10th until feb 20th. Must seat 4 people. Small truck preferred as we will need to drive to Cerritos on the dirt road. Mostly used between pescadero and todos santos with occasional trips to Cabo. Please email with purchase cost or rental fee. Thanks - Kay Gray, jgsquamish [- at -] gmail.com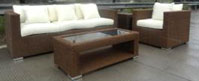 Furniture! Casa Decor La Paz & Cabo - Patio Furniture * Wicker & Rattan * Marble * Rustic Hand Painted Furniture * Copper Furniture * Lighting * Kitchen Cabinets * Doors * Floor & Wall Covering * Art * Accessories * Metal Furniture * Fountains and Urns * Mexican Furniture * Imports from Around the World * Large Selection of Furniture, Rugs & Accessories. Interior Design Service! Custom Furniture! We have it all! 2 locations (Cabo and La Paz) Summer Sale: 25% to 40% Off Selected items!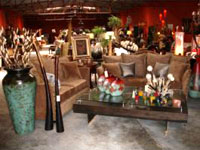 Now Wholesale to the Public: ** Low Price Guarantee. Venta de Mayoreo al Publico ** Garantizamos los precios mas baratos
Cabo San Lucas: km 3.5 on four lane next to Artisanos & Natural Granit. Tel:172 6675; Vonage: 888-557-6533; Mexican Cell: 624-176 8146. Mary Aguirre E-mail: mary.aguirre [- at -] casadecorcabo.com
La Paz: 12,000 sq. Warehouse 560 Marques De Leon
Visit our website at www.antiquerowmarket.com or e-mail: richards77 [- at -] pcisys.net
3 to 12 month Credit - no interest with Banamex card Telephone: 612-129-3364 or Cell: 612-141-7615; USA Telephone: 303-777-5157 - Luis Hernandez


Ride Needed - My husband needs ride to Todos Santos from Bay area, LA or San Diego, after Dec 20, can share driving and expenses, would love to have him home by Christmas. I can drive north to pick him up just not as far as Tijuana! Please call me at 612-117-6314 - Suzanne Morrison, carlosysuz [- at -] yahoo.com


I Need Spanish Lessons - I would like to hire someone to teach me Spanish in Todos Santo. A group would be preferable, but private lessons if they are not too expensive would be fine. - David Greene, dgreene0818 [- at -] gmail.com


Caravan The Baja - Looking for someone to caravan with. Want to leave San Diego Monday the 18th of November going to San Jose del Cabo. - Penny Lane, 707-672-9699, United States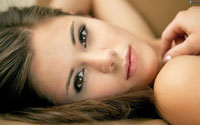 Plastic Surgeon In La Paz - Offers 30 Years of Experience. Certified until 2015, member of ISAPS (International Society Of Aesthetic Plastic Surgery), member of AMCPER (Mexican Society Of Plastic Surgery), and many others. I do any cosmetic surgery, botox, fillers, radiofrecuency (procedure in which you get skin tightening, and treatment of cullulite), intense pulse light (treatment in which you improve the quality of your skin,and disappear sundamage), permanent hair removal.



My address is Ignacio Ramirez at the corner with Reforma street. Visit www.drmanliospeziale.com where you can see some surgery results of pre and postoperative cases. Do not take risks: If you are going to do something cosmetic, do it with a Certified Plastic Surgeon.

- Manlio Speziale, manliospeziale [- at -] gmail.com, www.drmanliospeziale.com, 612 1295252 Office, Cell 612 141 6298, La Paz


Free - 165 VHS Tapes - At least 2/3 of the titles are blockbusters - prior to the year 2000. So, if you have a VCR just sitting around this could be the whole winter's entertainment. I hate to just throw them out. No children's videos. - Shawn and Bonnie O'Neill, bajapeacewear [- at -] hotmail.com, Pescadero


The Distillery Presents - New Hours & New Season Menu Open Daily 8:30am - 10:00pm. Breakfast & Lunch(all day), Dinner 5-9 pm. In the evening Chef Noel and Chef Betty offer you their delectable cuisine and Chef Laura will be working her breakfast/lunch magic as always using local ingredients. We are offering a free moonshine cocktail with your meal all day - any day.

The Distillery Theatre Presents: Fri. Nov. 15 - Wolverine (2013); Tues. Nov. 19 - 2 Guns (2013); Fri. Nov. 22 - Prisoners (2013). Our films are free with dinner and drinks. Come in by 7 to reserve a seat or call ahead 612-145-0098 . Curtain goes up at 7:30.

We will be fermenting and distilling throughout the week so come by and check it out. Featuring our "Baja Midnight" Moonshine & Vodka - We are proud to be offering our first local artisan spirits along with our Tequilas for free tastings all day any day.

Check The Distillery web calendar for all the latest info: http://thedistillery.mx/calendar-of-events. - James, jamesb [- at -] thedistillery.mx, 612-145-0098, Todos Santos - James, merlo4u [- at -] earthlink.net, 612-145-0098, Todos Santos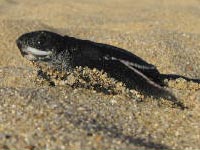 Sea Turtle Hatchling Releases - This weekend Tortugueros Las Playitas will resume their hatchling release program in Las Tunas. Hatchlings will be released at sunset almost every day through February. "Like" us on Facebook and you will receive the notices in your newsfeed.

We will continue running night patrols to rescue nests through March so contact us to plan your camp out under the stars with the turtles! Nests usually begin hatching in the early morning and you'll help release those first emerged turtles as the sun rises over the Sierras! - Tortugueros Las Playitas, tortugueroslasplayitas [- at -] gmail.com, http://www.todostortugueros.org, 145.0353, Todos Santos


Ribeye & Wine Tasting Special - Felix's ribeye & wine tasting special at boyitacos has now moved to Thursday night from 5pm - 9pm. menu includes a 12 ounce ribeye, two side dishes, grilled onions & mushrooms. Only 200 pesos!

Taste wine from around the world! buy your first glass and receive your second glass free! prices may vary depending on your selection. For reservations contact Felix Vazquez at (612)131-2081. - Felix Vazquez, salesboy_vagu [- at -] hotmail.com, facebook, (612) 131-2081


Peaceful Tales Vol.1 On Audio - Bedtime Stories for Insomniacs and Anyone Else Who Has Trouble Falling Asleep. What a great idea! I know that there are plenty of folks out there who have trouble sleeping - I was one of them. Peaceful Tales Vol. 1 is available on Audible.com, iTunes, and Amazon.com. This address is for Audible: http://www.audible.com/pd/Fiction/Peaceful-Tales-Vol1-Audiobook/B00FJ7VVHA/ref=sr_1_2?qid=1380690820&sr=1-2

These fanciful tales will help transport you to a place where peace prevails and there is not an ounce of conflict. You can go to your "Happy Place" whenever or wherever you like with audiobook. It's more than a guided meditation - it's a vacation for the mind. They are written with love and peaceful intentions. I hope you enjoy them and get some well deserved sleep. Peace & Pleasant Dreams - Bonnie O'neill, bajapeacewear [- at -] hotmail.com, Pescadero

Rock Art Walks Resuming! - Friday, November 15, 2013, 12:30 PM-5:30 PM. Please join us for a walk through history as we explore the rock art paintings left behind by the now-extinct Guaycura and Pericu tribes who once lived and thrived in Baja California Sur. A local anthropologist who just recently published a book on his rock art findings in BCS will lead the trip, sharing with us one of his favorite sites on a lovely old working ranch along the former Camino de las Misiones.

There is about 90 minutes of moderate walking over uneven terrain that features gentle up and downhill gradients. The trip includes roundtrip Todos Santos/ranch transportation,anthropologist-lead walk and discussion, contribution to anthropologist's work, and donation to the ranch owner. US$75/person. - Sergio Jauregui, TSEcoAdventures [- at -] hotmail.com, http://wp.me/pXkqB-pF, 145-0189, Todos Santos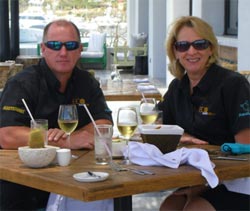 Ecosmart Technologies - Professional Solar Energy and Water Conservation Services - We have 20 years of energy and resource conservation products and service experience. Six years and running in BCS.
Our commercial grade solar batteries have the longest warranty at prices equal to the other batteries on the market.
Now offering a limited number of 250 watt solar panels for $350.00 U.S. Dollars.
Guaranteed installation services by qualified staff, to North American Electrical and Plumbing Standards.
Erwin Lapschies - erwinecosmart [- at -] gmail.com, Cell; 624 166 9473, Los Cabos



Hotel Vidasoul - Come spend the night with us at Hotel Vidasoul the East Cape's newest hotel. We are running a fall special, luxury king room for $99. Eat at our famous East Cape restaurant The Crossroads Country Club. Everything over there is new, new, new. We are ready for groups, conferences and weddings. - Joan Hafenecker, joan [- at -] vidasoul.com, www.vidasoul.com, 624 157-9542, Cabo Pulmo-East Cape



Thanksgiving Feast By Diane, The Pie Lady - Only 2 weeks to Thanksgiving. Diane is creating a Thanksgiving Feast for you:
Menu: Mushroom Barley Soup, Roast Turkey with Stuffing, Gravy, Home Made Cranberry Sauce, Mashed Potatoes or Candied Yams, Steamed Broccoli, Creamy Cole Slaw, Pumpkin or Apple Pie.
Also available: Carrot Cake, Banana Nut Bread, Date Nut Loaf, Strawberry Pie, Mushroom Pie, Spinach Pie, Quiche, Hearty Soups. Order no later than November 21, 2013 via email. 50% deposit is required. - diane, dianejoy39 [- at -] yahoo.com, Todos Santos

Exotic Palms At Wholesale Prices - Visit a working palm plantation. Come by for a walk around a beautiful, organized palm plantation in Todos Santos. We have species big and small. Drive away with smaller potted palms in your car or truck, or make arrangements to supply your development project with hundreds or thousands of mature palms. There is lots of good information on our website: palms.mx.

To find us, Print This (or print from our website under 'Contact and finding us':
From the center of Todos Santos, take Topeté to the stop sign and go left. – Cotinue past Café La Esquina on your left, then Casa Dracula and the school on your right, and follow the new pavement to the stop sign. There on the pole straight ahead, you'll see several directional signs with one at the bottom that reads: 'HDP – ventas en palma'. Leave the pavement and go straight ahead here, and continue for about 1/3 mile where you'll see the entry to our plantation on the left. The sign on the gate reads: 'Huerta Del Pacifico'.
- Dean Mcquillen, todossantos1 [- at -] hotmail.com, palms.mx, 612.152.6785 (Nepo), Todos Santos


Organic Farm Memberships Available! - Sign up now to receive a box of organic veggies every week. CSA shares still available! Be a part of Todos Santos's first community-supported agriculture box program. Boxes go out December 15th through June 15th. Available in Cabo and La Paz as well. Prices start at $130/week. Eat more vegetables, live happier! - Caroline Benzel, caroline.benzel [- at -] gmail.com, http://ranchoamanecer.wordpress.com, 6121394017, Todos Santos



Dharma Talks With Robert K. Hall - Dharma Talks With Robert K. Hall Resume Sunday November 24, 10:00 to 11:30 a.m. The talks are preceded by a period of guided meditation with instructions in the Vipassana tradition.

Select talks are also available online for listening from the blog site. Join us for our 12th season, at the new location Canada del Diablo. - Alvaro Colindres, eldharma [- at -] mac.com, http://robertkhall.com, Baja California Sur




Registration Open For Plein Air Workshop - Want to try a solid approach to landscape painting en plein air (outdoors) or improve your landscapes? You can do it under the guidance of superb painter and instructor, well-recognized Pacific Northwest oil painter, Robin Weiss, robinweissfineart.com/. Workshop hosted by Jolyn Wells Moran.

The workshop will be held on January 17, 18 and 19, 9am - 4pm. Lunch is provided. Cost is $350 USD per person. Email Jolyn, jowellsmoran at gmail dot com with "registration" in the subject line and your name, email and telephone. You'll receive instructions on how to make full payment or 50% deposit by December 10 through Paypal. (If PayPal is a problem, let Jolyn know.) Payment refunded in full if not enough students sign up.

Full payment due by Jan. 1. Class limited to the first 12 students to sign up. Upon registration, we'll send a materials list, to include your own easel and directions to the first day's location. If you aren't local, you'll also receive information on Pescadero lodging, dining, shopping, affordable car rental, directions from the airport, health care and more. A passport is needed to enter Mexico. - Jolyn Wells Moran, Pescadero


Items For Sale - Sylvania Smartbook works with the Internet - $50 dollars. Unlocked Motorola phone, MotoRazr, with good battery and extra stuff including an AT&T MotoRazr phone, extra battery and cords - $20 dollars. One extended mirror for a car to use when towing something - $10 dollars. - cmyviews [- at -] yahoo.com, Todos Santos



Beach Front B & B Partner Wanted - Cerritos Beach Bed and Breakfast is seeking a partner/investor. 10 suites, grotto pool and 2 spas. Bar and restaurant. Perfect for destination weddings Construction is proceeding with the goal of opening in spring. Annual return on investment 25%. Perfect for an investment club. Please visit our website. - Jim Coulson, jimcoulsoncontractor [- at -] yahoo.com, http://www.cerritosbeachbedandbreakfast.com/index.html, 612 1831077, Baja California Sur



Workshop: Organic Gardening - If you are interested in starting your organic home garden, here on the Peninsula this introductory course will give you the steps to do it regardless of space and soil conditions (or lack there of). In this workshop we will visit themes such as: basics of organic gardening, soil improvement, composting, plant physiology, garden design, planting, garden maintenance, disease management, seed saving, and container gardening. The workshop is the 23th and 24th of November 2013 at the Community Garden Sabores De La Tierra (translation: Flavors of the Earth), located at Nayarit #41, Col. Manglito, about a half block from the beach where the old cement plant with the two huge cement towers that you can't miss it. Hour: 8:30 am to 1:00 pm. Free entrance. - Cecilia Cortina, raizdefondo [- at -] gmail.com, www.raizdefondo.org, (044) 612 140 07 87



Cafelix Presents Tracy Durland In Concert - I'm excited to share songs I haven't sung before, along with some old standards. Half the program is in Spanish; including songs from Argentina and Cuba. Songs in English include Carole King, Leonard Cohen, Country & Western, Blues and Jazz. Join us for special, cozy evening, Saturday, November 30, 7pm, at Cafelix. It's a great time of year for an outdoor concert under the Tropical stars, enjoying enchanting music. No cover. See you there!

Cafelix Presenta Tracy Durland en Concierto el Sábado 30 de Nov. a las 7pm. Estoy muy emocionada que pronto estaré presentando unos nuevos canciones que previamente no he cantado, en conjunto con unos antiguos. La mitad de mi programa sera en Español, incluyendo canciones de Argentina y Cuba. En Ingles un toque de Carole King, Leonard Cohen, Country y Western, Jazz y Blues. Espero que nos unirás para una noche especial en Cafelix adonde hay una ambiente familiar y papas rellenas de pollo, ademas de otras platillos deliciosos. Este es una temporada del año fabuloso para un concierto bajo las estrellas, un noche tropical y desfrutar de la música encantador que transcienda culturas y generaciones. Sin cover. Espero verlos! - Tracy Durland, 612 154 4729, Todos Santos


Gardener Available - Hello, my name is Ernesto, I'm 21 years old and I'm looking for a gardener job. I live here in Todos Santos. I can clean and water your plants, and take care of all of your garden. I have some references with Cat Chambaret and Eric Engler. Feel free to contact me anytime at 612 1451058/6121765080 Thank you! - Ernesto Espinoza, 6121765080/1451058



Excellent House Keeper Available / Excelente Ama De Casa Disponible - I am seeking house cleaning opportunities in the Todos Santos area. I am an honest and reliable housekeeper and I will take good care of your home. My English is very limited but you can call my friend Iris at 612 119 6998 for English. References available..

Busco oportunidades de limpieza de la casa en la zona de Todos Santos. Soy un ama de llaves confiables y voy a cuidar bien de su hogar. Referencias disponibles.

Please contact me by Email or Telephone / Por favor, póngase en contacto conmigo por correo electrónico o teléfono: - Rocio Castro, lucydory_ [- at -] hotmail.com, 612 133 8906.


Motorhome - Rally Fleetwood...it all works...stove, refrig, A/C, generator...new upholestry and curtains, South Dakota registered and licensed, Great Guest "casita" when you don't have room. Nice awning and full canvas cover. Must see it to appreciate it - Chuck Cimino, carlosylina [- at -] hotmail.com, 612-145-0562, Todos Santos

Wood Furniture Manufacturers. Carpentry. - CAOBA creates solid wood furniture to impeccable quality standards. We offer a full satisfaction guarantee on every furniture piece. We make a wide variety of furniture, from: interior and exterior solid wood furniture, House planning and extension, Kitchen, Bathroom, Bedroom, Entertainment Centers, Home Bar, Doors and more. - Israel Mejia, caoba_emadera [- at -] yahoo.com.mx, 612.105.2481, 612.103.8395, Baja California Sur


Need Service For Your Dish TV, Shaw Direct, Or Hughesnet Internet System? - If you need service, I can help you. Whether you need new parts, a new dish or cables, or just a repointing to get you back online or restore your TV service, call me at 612 104 2000 or send an Email to todossantostech [- at -] gmail.com or showmethetruth [- at -] hotmail.es.

I am local, and I provide service for new installations and repairs for the entire Los Cabos region at reasonable rates. - Ernesto Pardo, Todos Santos Technologies, todossantostech [- at -] gmail.com, showmethetruth [- at -] hotmail.es, 612 104 2000, Todos Santos



Shipping/Transporting Goods Or Furnishings To Mexico? - Voted "Best in the Baja" Freight forwarding, Customs clearance, staging at my San Diego warehouse, 27+ years experience, Trustworthy, Courteous, Professional. Let me help with your Christmas shopping, order on line and ship to my warehouse. I will have it delivered to your door in Mexico, Call for details. Our motto is " Big enough to serve, small enough to care" Monica Page Logistics - Monica Page, mpage [- at -] monicapagelogistics.com, www.monicapagelogistics.com, 619-777-8909

Fine Woodworking - We provide design and build services for all your woodworking needs. We are a bilingual company and have been in business in Baja California Sur for 9 years. High quality craftsmanship, excellent service and unique designs are our specialty. - Lance Cole, bajawood [- at -] gmail.com, http://www.ccbaja.com, 612-140-4053, Baja California Sur

2001 Ford Expedition 4x4 For Sale - 2001 Ford Expedition 4x4, XLT package, third row seat, all power functions, cold a/c, tan, has South Dakota registraton and comes with one year insurance, runs excellent, 135k miles, first $5, 000 takes it.
- Kurt, kurt2cabo [- at -] cox.net, 949-373-5211-Vonage, San Jose Del Cabo

Meisinger/Eclipse 7'8" Egg Surfboard - Meisinger/Eclipse 7'8" Egg Surfboard. Shaped by Todos Santos local shaper Steve Meisinger. 1 year old, no dings. $375 - Andy Bondi, andyb441 [- at -] gmail.com, 612 171 3714, Pescadero



Let Our Advertisers Know You Found Them In The Baja Western Onion :) -
---
Readers Tip: You can find and search Most Back Issues of The Baja Western Onion here: bajawesternonion.com/back-issues.asp -
---
Submit your News and Events, Questions and Answers articles here: http://www.bajawesternonion.com/submitad.asp

---
Exchange Rate - Mexican Pesos to $1 USD - Courtesy exchange-rates.org
---
Please Note: The "Featured Events This Week" section is limited to non-recurring business and community events (Sorry, no "Happy Hours," "Daily Specials," "Weekly Classes," or other recurring business (for profit) activities or workshops.)


---
Saturday, November 16
November 15 thru 17 - Mulege Expo 2013 - Mulege Expo is an annual event, to promote local economic development, in the small city of beautiful Mulege. Parades, singing, dancing, contests and competitions,and food galore. You may even participate and set up a booth. - Maria Zunida, restaurantdoney [- at -] hotmail.com, Mulege

Eco Kids Program - First class at the Palapa Society from 1-2 p.m. Kids 10 and up are encouraged to come to this free weekly bi-lingual class. - Stephanie Roussou, profaunabaja [- at -] gmail.com, 612.150.6667, Todos Santos

Satsang With Stephan Bodian - Guided meditation, teachings, and dialogue in the tradition of Zen and Advaita Vedanta. 10-11:30 am in Las Tunas. For more information and directions, visit stephanbodian.org/satsang.htm. (Also offered Saturday, Nov. 30.) - Todos Santos

Sunday, November 17
Open Reading - 4:00 on the patio at Michael's at the Gallery. Everyone welcome to read their Original piece of no more than 5 minutes. - Susan Doyle, timsudoyle [- at -] hotmail.com, 145-0821

Monday, November 18
Moroccan Night At Bistro Magico - There will be two seatings: one at 6pm and one at 8pm. The five course menu will include Moroccan chicken and date cake. email:info [- at -] bistromagico.com for reservations or call 612 169 9200. info [- at -] bistromagico.com, Todos Santos
Tuesday, November 19
The Distillery Theatre Presents - Guns (2013). Come in by 7 to reserve a seat or call ahead 612-145-0098. Curtain goes up at 7:30. - James, jamesb [- at -] thedistillery.mx, 612-145-0098, Todos Santos

Wednesday, Nov 20 - Hummingbird Project Orientation - 3pm, La Esquina , Todos Santos. Orientation for anyone interested in participating in the Hummingbird Monitoring Project. Contact: Stephanie Rousso Stephanie [- at -] ProFaunaBaja.org, 612.150.6667, www.ProFaunaBaja.org

Thursday thru Saturday, Nov. 21-22-23 - Spay And Neuter Clinic - Volunteer Vets from Mexico and the US coming back again to give us the gift of their time and talent. Many opportunities to volunteer including cuddling darling puppies and kitties after their surgery. And we always need men and strong women at intake. Or ... food, snacks and drinks for the vets and their techs and assistants. Call or email and let us know how you would like to help. - Maryann Douglas, maryanndoug [- at -] gmail.com, 145-0791

---


Anyone planning an event should check the Online Community Calendar
before choosing a date to see if something else is already planned and avoid conflicts. -
Featured Local Services Directory Return to Top

Alarm And Security Systems

BajaAlarm - Providing Home Security Alarm Systems & Camera Surveillance Systems for the Todos Santos/Pescadero area. For a Free estimate, call 612-118-6854. - BajaAlarm, BCS

Computer Repairs

Josue Castillo Parts, service, cleaning, anti-virus, home networking. - jocama85 [- at -] hotmail.com, 612 143 1508, Pescadero

Satellite TV/Water Systems

Todos Santos Technologies - Water System Installation, Tinaco cleaning, Satellite TV system installs and repairs. - Humberto Pardo, showmethetruth [- at -] hotmail.es, 612-104-2000, Todos Santos.

Solar Hot Water Systems

Solstice Solar of Baja - Solar hot-water systems for pool and home reduce energy costs and fossil-fuel dependency. - Skip Ackerman, info [- at -] solsticesolarofbaja.com, solsticesolarofbaja.com, 970-963-0846, 624-142-8002


Solar Energy

Solar Energy Products - Controllers, inverters, pumps, refrigerators, panels from $1.40 US/watt. Facturas available. Como El Sol, S.de RL de CV, Pescadero. - 612-149-3825, heideladam02 [- at -] gmail.com.

Towing And Transport Services

Baja Wheeling S.A. de C.V. - Legal, professional transport serving Canada, US and Mexico. Your rig won't be impounded. For quotes, contact: 52-612-688-0073, bajawheeling [- at -] gmail.com, bajawheeling.com.

---

Your Ad Here

Advertise For Only $5 US per Week! - Advertise your services in The Baja Western Onion here in our New Local Services Directory. Put your service ad of up to 25 words maximum in front of over 3,700 3,800 Baja Western Onion Readers twice a week for only $5.00 US per week. More Info Here
---
Real Estate, Rentals, and House Sitting - Available/Wanted Return to Top
---

Weekly Casita Rentals Available At Maritas Casitas, So Close To The Beach! - Maritas Casitas has 2 fully equipped Casitas for you, or you friends and family. Located in Las Tunas just 300 yards from the beach! Full kitchen and baths, furnished and complete with linens and towels, cook wear, yoga mats, beach umbrellas, ice chests and good advice on where to go and what to do.

Walk to the baby turtle releases, desert trails, and wide open beaches. Nearby mountain biking. Views of La Pastora surfing beach. Stunning views of the ocean, mountains and desert from our 3rd floor sky deck, great for Yoga, whale watching, sunrise and sunsets, and just plain relaxing...

Affordable, comfortable and fun! Rates are $99/night or $650/week See our website at www.maritascasitas.com Or call Aldo 612-135-4470 Thanks so much! - Aldo and Bequia, todossantoshouse [- at -] gmail.com, Todos Santos

Rental Required In Todos Santos - my name is glen nowlin.im 66 years old i live in nanaimo bc canada.don't drink don't smoke and im a yogi, i live a quite life. im looking for a room or small casita for january-febuary in or around todos santos. my budget limit is1, 200 us dollars.thankyou. - Glen Nowlin, glennowlin [- at -] gmail.com, 2508025628, Todos Santos

Lovely Studio For Rent - Todos Santos-otro lado area. other side in quiet, peaceful farming area. Walk to sand and to town. Very reasonable rent. Avail. for December by the week or month--suitable for one or two persons. - Sandra Arevalo, arevalosan [- at -] aol.com, 612-118-2379, Baja California Sur

Beautiful Casita For Rent - Amazing Ocean & Farmland Views - This unique casita is a 2 bedroom home located 6 miles south of Todos Santos, neighboring the Pescadero farmland, in between Cerritos and San Pedrito surf breaks. House sits 1.5 miles from beach, in a peaceful and contemplative desert landscape. Architecture & furniture show minimalist style in a unique way, providing simple but sophisticated comfort in a tasteful fashion. From march 1st onwards (short or long term), check more info and pics in site - casitapescadero [- at -] gmail.com, http://casitaoasispescadero.blogspot.mx/, Pescadero

Oceanview Property - 1/4 acre buildable lot in quiet Las Briasas. Available with 32ft RV making for a perfect 5 yr. plan. Electric is there and city water is at street. 5 mins to Todas and 10 mins to La Pasora surfing. Photos on request. - Amanda, akjones7071 [- at -] yahoo.com, Todos Santos

Inexpensive Homes - If you are seeking either a house or lot here in Todos Santos at a very low cost you should give me a call because I assist local folks who need to sell. Fixer uppers and ready to live in properties. - lowerbaja [- at -] yahoo.com, 612-161-4728, Todos Santos

---
Submit your Real Estate/Rentals/House Sitting/Property Management Services articles here: http://www.bajawesternonion.com/submitad.asp


---
Rides or Caravans Available/Wanted Return to Top
Note: Ads will run for two weeks unless dated. Please list the date in the title, and specify which airport. Goes without saying, everyone shares expenses for beer, gas, food, etc

To remove your ad if you find a ride or caravan, let us know here: www.bajawesternonion.com/submitad.asp -
---

From Cancun to Cabo On November 20 Or So - Traveling from Cancun area to Cabo area, and returning to Cancun on November 27 or so. Will drive your vehicle, share ride or whatever, either or both ways or only to Mexico City D.F. or wherever. There are two of us. Both very reliable with good references. Webb Elkins, Playa del CArmen, Mexico; webbelkins [- at -] hotmail.com; 984 129 8095 Cell Mexico; 925 226 8038 Skype - Webb Elkins, webbelkins [- at -] hotmail.com, none, 9252268038

Ride Wanted From SJD To Todos Santos on Thursday November 28th - Need a ride from the airport (SJD) to Todos Santos. Arriving at 10:15 on Westjet from Calgary. 2 people with not much luggage. Thank you - Les Schubert, lschubert [- at -] platinum.ca

Tecate End Of November - Coming from Tuscon to Tecate on or near November 29 heading to Todos Santos. Looking to caravan from the Tecate crossing to as far south as possible. John and Laura - Laura Sheppard, ljs46 [- at -] hotmail.com, 503.423.7851, Todos Santos

Ride To TS From SJDC Needed (or Possibly Offered) - At 9pm, Dec. 2. I'm heading north for Thanksgiving and will be landing at SJD at 8:30 pm on December 2 and if anyone else is arriving on a late-ish flight that evening and driving back to TS (or La Paz?) I'd love to grab a ride with you and will pay you. If your plane is arriving around that time and you are destined for Todos Santos but don't have a car and are willing to share expenses, let me know in which case I will either drive to the airport and park or will consider renting a car for the drive back to TS. - Ward Whitehead, wardwhitehead [- at -] hotmail.com, 612.133.5710

Baja By Way Of Baja Ferries in December - Got my ticket for the Baja Ferry for December 11, 2013, looking for someone who may want to caravan down from Tucson area to La Paz via the Baja Ferry. I speak fluent Spanish; travel with two service dogs, let me know, my email is treaturfeet [- at -] yahoo.com or call me in 928-202-4926. Sylvia - Sylvia Ossa, treturfeet [- at -] yahoo.com, 928-202-4926, Los Barriles

Pick Up At Cabo Airport - Family of 10 arriving on Dec. 21. Looking for someone to pick us up at airport and deliver to Pescadoro. - Maryjane Steele, mwards [- at -] aol.com, 202 437 1873

Ride Share Or Caravan December, 2013 - I am looking to connect with folks driving down Baja. I am coming down from Colorado for a 3-4 month stint. Contact me at deniseesm [- at -] icloud.com Please Re: email as interested in caravan Baja. Thank you - Abrams Denise, deniseesm [- at -] icloud.com, Cabo San Lucas

Ride Share From SF/S. Cal To La Paz - I'm looking for a ride to La Paz area leaving about Dec 18-20. Take 3 or four days, stopping in Catavina and/or San Ignacio . I have driven the Baja many times in a large RV. Safe driver, share all costs, good companion. I speak Spanish well. - Susan Holvenstot, Cvec17 [- at -] hotmail.com, La Paz


---
Submit your Rides or Caravans Needed/Available articles here: http://www.bajawesternonion.com/submitad.asp


---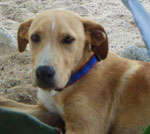 Pet Corner (Lost and Found pet articles will run for two weeks) Return to Top
Let us know if you find or place your pet so we can remove your ad -
---
Jasper Needs a Home-->> - Jasper, a very sweet, well behaved male puppy (about 6 months) would like to find a loving home! He loves to run, play ball and other dogs. He is very loving and smart. Please contact me if you or someone you know would care for him... He was found 5 months ago and I can no longer take care of him... unfortunately. - Tanya, tanyagosurf [- at -] yahoo.com



Not Getting Enough Affection? - Need some loving? There are many beautiful cats and kittens just waiting to purr for you at Kitty Heaven. You could visit with them once a week or as often as you like. You might even want to help clean up a bit or maybe buy them some food.

Why don't you come for a visit? - they love meeting new friends. - Angelique, bajakitties [- at -] yahoo.com, 145-0250


---
Submit your Pet Corner articles here: http://www.bajawesternonion.com/submitad.asp (and remember to Spay or Neuter your pets)

---

Quote of the Day: " There's never enough time to do all the nothing you want. " ~ Bill Watterson