Today's Weather
Click for Forecast


Click for Larger Maps

---
Community Access
Policia Preventiva
Todos Santos Police
612 145-1052
Commandante Navarro

Ministero Publico
State Police
612 145 0198
Commandante Erigoyen

Bomberos
Fire Department
Cel. 612-142-6387
Commandante Cadena


---




---
Baja Western Onion
Alan Thompson - Publisher
Debra Webster - Editor
Advertising Information
e-mail For General Feedback
---
News and Events, Questions and Answers, Food And Fun, For Sale and Wanted
---
Dharma Talks With Robert K. Hall - Dharma Talks With Robert K. Hall Resume on Sunday November 24, 10:00 to 11:30 a.m. The talks are preceded by a period of guided meditation with instructions in the Vipassana tradition and everyone is welcome.

Select talks are also available online for listening from the blog site. Join us for our 12th season, at the new location Canada del Diablo. - Alvaro Colindres, eldharma [- at -] mac.com, http://robertkhall.com, Todos Santos

Gardening Guru Seminar - Organic Methods - Friday, November 22, starting at 10:00 AM, Ocean Oasis at Cerritos beach, El Pescadero. Dealing with the increase in rodents, flies, mosquitos, ants. I have many new products this year. Product for sale. Donation (50 p) accepted. Dr Doom; Knockout; Rodent Traps. - Cathy Fuller gardeningguruinc [- at -] gmail.com, 612 107 8588, https://www.facebook.com/events/583601908353886/?ref_dashboard_filter=upcoming



La Ahorcadita Update - Big News for Jovenes en Video/"Youth in Video", La Ahorcadita was selected as the Best Documentary Short at the DOCSDF festival in Mexico City. This is very exciting for all of us with the Festival de Cine and the youth program.

With our primary goal being to establish the first film school in Baja California Sur, we are off to a tremendous start. We would also like to invite anyone who will be in the Mexico City Area to see an encore presentation at Cineteca Nacional from November 11th – 13th. - Jamie Sechrist, jamie [- at -] todossantoscine.org, http://www.todossantoscine.org/, Baja California Sur



Palapa Tianguis - Hold your horses! We've had a change of dates! The annual Palapa Society Tianguis will now be held on December 1st from 2-5 p.m. at the Sociedad de Mutualista on Raul A.Carrillo. Save your donations and save the NEW date! And see you there! - Nancy Mills, 612 145 1042


Moroccan Night At Bistro Magico - Please join us Monday, Nov. 18, for a special dinner at Bistro Magico. There will be two seatings: one at 6pm and one at 8pm. The menu will be as follows:
Ground Turkey Bastilla-Filo Pastry Appetizer
Tangerine Kalamata Olive Salad
Slow-Baked Moroccan Chicken with Vegetables
Green Apple-Mint Couscous
Date Cake for Dessert
Please email:info [- at -] bistromagico.com for reservations or call 612 169 9200. We hope to see you there. Bistro Magico, Todos Santos


Local Spamming - We're receiving yet more reports of a local company in San Jose Del Cabo who is apparently harvesting Email addresses from the Baja Western Onion and sending Unsolicited Commercial Advertising messages (AKA "spam") to our readers. Not only is this rude but it is also in direct violation of the Baja Western Onion Terms and Conditions. If you receive any of these Spam mails, please forward them to Moderator [- at -] BajaWesternOnion.com and we'll report them to that company's Internet Service Provider(s). -


OXXO Petition - Rumor has it that OXXO is thinking of opening another store in Todos Santos. To sign the petition against it, please go to Libreria El Tecolote. To read the petition (translated from original)please go to link below. - Submitted Anonymously https://docs.google.com/document/d/1ZpKrMGn0XY10H5ZNwWHs2vxwM5O-C9dPekjLva0g4BU/edit?usp=sharing



Beach Front B & B Partner Wanted - Cerritos Beach Bed and Breakfast is seeking a partner/investor. 10 suites, grotto pool and 2 spas. Bar and restaurant. Perfect for destination weddings Construction is proceeding with the goal of opening in spring. Annual return on investment 25%. Perfect for an investment club. Please visit our website. - Jim Coulson, jimcoulsoncontractor [- at -] yahoo.com, http://www.cerritosbeachbedandbreakfast.com/index.html, 612 1831077, Baja California Sur



Anyone Interested In Starting An Alanon Meeting? - Please email me and we can figure out a location in Todos Santos and/or Pescadero, and a weekly day/time that suits those interested in participating. - Gogo, gogodiaz [- at -] gmail.com, http://www.al-anon.alateen.org/




Tai Chi And Qi Gong Classes - Free Introductory Tai Chi - Rhoda will demonstrate the form and share her personal experiences and benefits gained from Tai Chi and Qi Gong. You will practice some of the basic principles and movements of the form. Monday, Nov. 18th, 4-5:15pm, Estudio Baja (next to Miguel's Restaurant, Todos Santos).

New Beginning Tai Chi - 12-13 session course meeting each Monday and Wednesday, 4-5:15pm, Estudio Baja. Wednesday, Nov. 20th to Jan. 8th. If you miss Nov 20th, you can join the 2nd week class. If can you only take part of the course, you'll still learn enough to continue practice and achieve some benefits of Tai Chi. Former students encouraged to visit any time or review the entire course. Once weekly class schedule available.

Five Element Qi Gong - Based on the 5 elements of Chinese acupuncture. Learn movements and positions that attune you to the 5 elements surrounding you and their energy flow within you. Extremely healing. Classes tailored to students' needs and requests. Classes start when there are at least 3 people interested.

Also, private instruction available for individuals or groups at your location. Please let me know if interested.
- Rhoda Jacobs, barakabaja [- at -] gmail.com, taichifoundation.org, 612 157 6088, Todos Santos


Eco Kids Program - The Palapa Society's Eco Kids Program kicks off its first class at the Palapa Society Saturday, Nov.16, from 1-2 p.m. Kids 10 and up are encouraged to come to this free weekly bi-lingual class. We'll be learning about plants, animals, and ecosystems of our region - we encourage all budding biologists and conservationists to come! - Stephanie Roussou, profaunabaja [- at -] gmail.com, 612.150.6667, Todos Santos


Landis Restaurant Is Open! - Landis is open in its new location right on the Plaza, two doors down from the Theater Marquez de Leon. The restaurant is beautiful, inside and outside in a lovely terrace seating. The menu exquisite with everyone's favorites: Chiles Rellenos, Chicken with Chipotle, Amazingly delicious baby ribs, fish with delicious salsas and a full bar. The restaurant is open M-Sat 1-9pm. Call Landi for a reservation 612-151-8354 - Gloria Ruenitz, 612-151-8354, Todos Santos


Nomad Chic Opening! - Nomad Chic is now Open! Nomad Chic is an evolving collection of apparel, accessories and furniture from around the world. Come see us at our new location in the white building at Hidalgo y Juarez (old Got Baja space).

We will be open Wednesday thru Sunday from 11 am to 5 pm. Or if you're not in Todos Santos, visit us at www.nomadchic.co. xoxo - Linda Hamilton, linda [- at -] nomadchic.co, www.nomadchic.co, 415.381.9087, Todos Santos


It's That Time Of Year - Turtles are nesting, eggs are hatching. Every morning, as I take my dog for a walk (on leash), I find more and more tire tracks, most often going over the turtle nests. This is Pescadero Beach, but I am sure it happens on other beaches as well. Also, watch your dogs - they often try to dig up the nests, or cause harm to the turtles as they are trying to walk to the ocean. - Justina M



Spanish Lessons With Guillermo Bueron In Baja Beans Pescadero - Berlitz Total Immersion Method for all levels.The Intensive Spanish Workshop will teach you basic words and power verbs most often used during travel to Spanish speaking countries.Classes will be held in Baja Beans Tuesday, Wednesday and Thursday from 1 to 3 PM.Any special requirements of the students may have, business or professional will be given careful consideration. Classes start November 12, 2013.

Cuba Tours in 2014. First Trip in February and second one in April. - Guillermo Bueron Prieto, g_bueron [- at -] yahoo.com, www.guillermolanguageandtravel.com, 612 161 4165, Todos Santos

Bistro Magico Wants You! - ...And we're much nicer than Uncle Sam. We are looking for Guest Chefs who want to bring their cooking magic to the Pueblo for one night. Please email us or stop in for a visit. Don't worry! We'll talk you through it.

Bistro Magico is also now providing take-home catering for 4 people or more. Come in to grab a copy of our catering menu which includes authentic ethnic selections from Mayra's Kitchen. We are open Tues-Fri 10:30 to 4:00 pm and Sat 11:30 to 3:30 pm. On Saturdays we have rotating specials such as Crepes, Waffles and Breakfast Bowls and it's a great day to pick up catering for the Weekend. Located at the corner of Hidalgo/Militar in Todos Santos. info [- at -] bistromagico.com, Todos Santos


Ecosmart Technologies - Professional Solar Energy and Water Conservation Services - We have 20 years of energy and resource conservation products and service experience. Six years and running in BCS.

Water Products; World class water filtering of 99.99999% of bacteria, pathogens, cysts and particulates. Never again buy bottled water. United Nations/Red Cross/UNICEF grade filtering in several formats.

Water saving products, Pool pumps using 75% less electricity available now with or without filters, $450.00 complete. With Filters: $1,200 complete.

Guaranteed installation services by qualified staff, to North American Electrical and Plumbing Standards. - Erwin Lapschies, erwinecosmart [- at -] gmail.com, Cell; 624 166 9473, Los Cabos


DC To AC Inveter - Has anyone seen a 12 volt DC to 115 volt AC inverter that's capable of delivering 200 watts or so? I've been looking around Cabo and La Paz without luck. Thanks, - Darryl, darrylb9 [- at -] gmail.com


Spraying? - On Thursday evening just before 8:00 there was a loud motor vehicle/truck driving up and down the streets in the Las Brisas barrio. Could not get to open the gate fast enough to get a good look, but it kinda looked like it was spraying? The motor did not sound like a car motor, it was similar to a leaf blower sound. Anyone have any info about what it could possibly be? - Gail Guerrero, Baja California Sur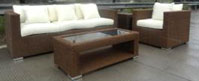 Furniture! Casa Decor La Paz & Cabo - Patio Furniture * Wicker & Rattan * Marble * Rustic Hand Painted Furniture * Copper Furniture * Lighting * Kitchen Cabinets * Doors * Floor & Wall Covering * Art * Accessories * Metal Furniture * Fountains and Urns * Mexican Furniture * Imports from Around the World * Large Selection of Furniture, Rugs & Accessories. Interior Design Service! Custom Furniture! We have it all! 2 locations (Cabo and La Paz) Summer Sale: 25% to 40% Off Selected items!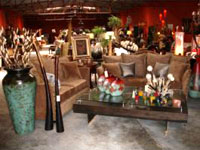 Now Wholesale to the Public: ** Low Price Guarantee. Venta de Mayoreo al Publico ** Garantizamos los precios mas baratos
Cabo San Lucas: km 3.5 on four lane next to Artisanos & Natural Granit. Tel:172 6675; Vonage: 888-557-6533; Mexican Cell: 624-176 8146. Mary Aguirre E-mail: mary.aguirre [- at -] casadecorcabo.com
La Paz: 12,000 sq. Warehouse 560 Marques De Leon
Visit our website at www.antiquerowmarket.com or e-mail: richards77 [- at -] pcisys.net
3 to 12 month Credit - no interest with Banamex card Telephone: 612-129-3364 or Cell: 612-141-7615; USA Telephone: 303-777-5157 - Luis Hernandez


Iphone 4 For Sale - Iphone 4 for sale, 32gb, Excellent condition. It is jailbroken, that means can be used on any carrier. $80 waterproof case included. Only $350 USD. lapazstorage [- at -] gmail.com, 612-124-65-04


Reiki Training In La Ventana - Alia Webb is a Usui Reiki Ryoho and Karuna Reiki Master and a member of the International Center for Reiki Training. She is offering private or group Reiki Courses in November and December in La Ventana. Check out my new website and call for details 612-114-0214 www.healingpowerofreiki.com - Alia Webb, alia [- at -] laventanaspa.com, www.healingpowerofreiki.com, 612-114-0214


Thanks Miguel And Hotel Casa Tota - Many thanks to Miguel Ochoa and the Hotel Casa Tota for hosting the Belladonna Fusion Dance Company on Friday night and allowing us to turn their secret patio into a Vaudeville Cabaret Speakeasy. What a wonderful night! GracĂ­as, Miguel, Marisol y Hotel Casa Tota. catanyasaltzman [- at -] gmail.com



Bookkeeper Wanted - I'm looking for an experienced bookkeeper to help me out one or two times per month. - Jon Perkins, ravemind [- at -] gmail.com, Todos Santos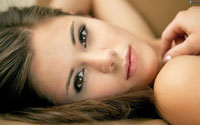 Plastic Surgeon In La Paz - Offers 30 Years of Experience. Certified until 2015, member of ISAPS (International Society Of Aesthetic Plastic Surgery), member of AMCPER (Mexican Society Of Plastic Surgery), and many others. I do any cosmetic surgery, botox, fillers, radiofrecuency (procedure in which you get skin tightening, and treatment of cullulite), intense pulse light (treatment in which you improve the quality of your skin,and disappear sundamage), permanent hair removal.



My address is Ignacio Ramirez at the corner with Reforma street. Visit www.drmanliospeziale.com where you can see some surgery results of pre and postoperative cases. Do not take risks: If you are going to do something cosmetic, do it with a Certified Plastic Surgeon.

- Manlio Speziale, manliospeziale [- at -] gmail.com, www.drmanliospeziale.com, 612 1295252 Office, Cell 612 141 6298, La Paz


Share A Mailbox - Seeking 3rd person to share a mailbox in Cabo with Laguna Beach address - Extremely reliable postal/ package service. $100 USD for year. - Donna Schultz, donnaretired [- at -] gmail.com, 612 103 2142, Pescadero


The Distillery Presents - New Hours & New Season Menu Open Daily 8:30am - 10:00pm. Breakfast & Lunch(all day), Dinner 5-9 pm. In the evening Chef Noel and Chef Betty offer you their delectable cuisine and Chef Laura will be working her breakfast/lunch magic as always using local ingredients. We are offering a free moonshine cocktail with your meal all day - any day.

The Distillery Theatre Presents: Tues. Nov. 12 - We're the Millers (2013); Fri. Nov. 15 - Wolverine (2013); Tues. Nov. 19 - 2 Guns (2013). Our films are free with dinner and drinks. Come in by 7 to reserve a seat or call ahead 612-145-0098. Curtain goes up at 7:30.

We will be fermenting and distilling throughout the week so come by and check it out. Featuring our "Baja Midnight" Moonshine & Vodka - We are proud to be offering our first local artisan spirits along with our Tequilas for free tastings all day any day.

Check The Distillery web calendar for all the latest info: http://thedistillery.mx/calendar-of-events. - James, jamesb [- at -] thedistillery.mx, 612-145-0098, Todos Santos



Time To Clean Out Your Closets - And help the kitties at Kittie Heaven. Saturday, Dec 7 at La Canada, the annual rummage sale/tianguis will take place. All household items welcome: electronics, DVDs, clothes, kitchen items, etc. This is the only source of funds to support the population at Kittie Heaven - bring on the purrs!! - Angelique Schorenstein, Amigos de los Animales de Todos Santos


Ribeye & Wine Tasting Special - Ribeye & wine tasting special at Boyitacos. Every Tuesday from 12noon - 4pm. Cook your own steak! Only 200 pesos! Taste wines from around the world! Buy 1 glass, get the 2nd one free!

Wine prices vary depending on the selection. Call felix at (612) 131-2081. - Felix Guluarte, salesboy_vagu [- at -] hotmail.com, www.facebook.com, (612) 131-2081


Hierbabuena - Restaurante Y Hortaliza - Open from 11am-8pm. Closed Tuesday/Wednesday. On the Pemex/Oxxo road towards the beach in Pescadero. ranchohierbabuena [- at -] gmail.com, 612.149.25.68, Pescadero



Lets Have A Toast For Our Friends, The Pets - Please come and join us November 23 at Bob Marlin's, Todos Santos; let's have a toast in name of our four-legged animals, (cats and dogs). Women: 100 pesos; men: 200 pesos. All you can drink for free from 8pm to 10pm (beer, house drinks, etc). Your ticket is going to be use for their medical care, croquettes and sterilization. Please join us for this noble cause and for the love of our friends, the animals. "Yo amo mi mascota todos santos. " Thank you all. - Amy Rex, ammy_rex30 [- at -] hotmail.com, https://www.facebook.com/photo.php?fbid=693117820701632&set=a.692751370738277.1073741825.692750790738335&type=1&theater, 6121039401, Baja California Sur


Basilfields Organics Has Moved - As the Secret Storm blew our palapa away, the lease went with it... Basilfields Organics is now just around the corner from prior location. Across from Alma's Tamales (Marquez st.) Monday, Wednesday, Friday. 9:30- 2:30. Thank you Dear People for your kind support.- K. basilfields2 [- at -] yahoo.com


Rock Art Walks Resuming! - Friday, November 15, 2013, 12:30 PM-5:30 PM. Please join us for a walk through history as we explore the rock art paintings left behind by the now-extinct Guaycura and Pericu tribes who once lived and thrived in Baja California Sur. A local anthropologist who just recently published a book on his rock art findings in BCS will lead the trip, sharing with us one of his favorite sites on a lovely old working ranch along the former Camino de las Misiones.

There is about 90 minutes of moderate walking over uneven terrain that features gentle up and downhill gradients. The trip includes roundtrip Todos Santos/ranch transportation,anthropologist-lead walk and discussion, contribution to anthropologist's work, and donation to the ranch owner. US$75/person. - Sergio Jauregui, TSEcoAdventures [- at -] hotmail.com, http://wp.me/pXkqB-pF, 145-0189, Todos Santos


For Sale: 19" Sharp TV - LCD 720p, flat screen Tv. Used very little, like new condition, would be great for an RV! With remote control, operation manual, and heavy duty articulating wall bracket for only $1,500 pesos. - Greg, 612 108 8895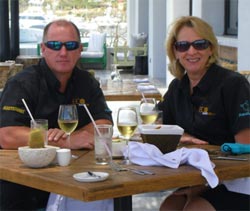 Ecosmart Technologies - Professional Solar Energy and Water Conservation Services - We have 20 years of energy and resource conservation products and service experience. Six years and running in BCS.
Our commercial grade solar batteries have the longest warranty at prices equal to the other batteries on the market.
Now offering a limited number of 250 watt solar panels for $350.00 U.S. Dollars.
Guaranteed installation services by qualified staff, to North American Electrical and Plumbing Standards.
Erwin Lapschies - erwinecosmart [- at -] gmail.com, Cell; 624 166 9473, Los Cabos


Another Robbery - Our car, parked in Cerritos south, was burglarized last Sunday morning, the window was broken and 3 bags taken out. Watch out. Be careful. - Cat Chambaret, chambaretcat [- at -] mac.com, chambaretcat [- at -] mac.com, 612 102 83 93, Todos Santos

Truck Camper For Sale - 1998 Frontier Camper, 11 Foot, Queen size bed, Fridge, Stove, Full Bathroom. Quality camper. Asking $4400 USD. - Patricio, pbtanguay [- at -] gmail.com, 612-104-3644



Hotel Vidasoul - Come spend the night with us at Hotel Vidasoul the East Cape's newest hotel. We are running a fall special, luxury king room for $99. Eat at our famous East Cape restaurant The Crossroads Country Club. Everything over there is new, new, new. We are ready for groups, conferences and weddings. - Joan Hafenecker, joan [- at -] vidasoul.com, www.vidasoul.com, 624 157-9542, Cabo Pulmo-East Cape



Satsang With Stephan Bodian - Guided meditation, teachings, and dialogue in the tradition of Zen and Advaita Vedanta. Saturdays, November 16 & 30, 10-11:30 am in Las Tunas. For more information and directions, visit stephanbodian.org/satsang.htm. - Todos Santos


BMW 525i For Sale - BMW 525i mod.2001. 6 cil. Black color 3500 dls. For sale complete or in parts at Todos Santos. Info. 624 125 2543. lyobaapere [- at -] hotmail.com - Lyobáá, Lyobaapere [- at -] hotmail.com, 624 125 2543

Young Man Looking For Job - Young hardworking bilingual handyman searching for a part time or full flexible job in Todos Santos/Pescadero area. Costumer service experience, Off the grid living knowledge; Earth building experience, Permaculture, Microbiology, Organic Agriculture and Soil and water harvesting Diploma. Adventurer and Outdoors style of living. Open to opportunities. Can provide references if needed. - Alan Montes De Oca, valeriaedens [- at -] hotmail.com, 612-868-4155

Thanks To Isabel And Raul - In the excitement of our show last night, the Belladonna Dance Company neglected to express our gratitude to Isabel Smyth And Raul Cavasos of Luna Azul whose stagecraft and the generous loan of their lighting gear contributed greatly to the production. Gracias Isabel. Gracias Raul. - , catanyasaltzman [- at -] gmail.com


Need A Dining Table? Guest Bed? New Lamp?-->> - Mas Milagros sells gently used hand selected items that are great additions to any home. It's hard to find cute and reasonably priced furniture in Cabo- until now. We just got a new shipment in and photos will be posted on our website soon.

Mention this ad and take 10% off dining tables for Thanksgiving.. Please call for an appointment to see our showroom next time you're in Cabo! - Call Sandra at 624-129-8691, scandiber [- at -] yahoo.com, http://www.masmilagros.com, Cabo San Lucas

Accounting Service - Accounting Services In Todos Santos - We can assist you with your corporate and individual needs. We offer accounting and administrative services including:
Registration of corporations with SECOFI and INM
Registration and reporting of construction and construction workers with IMSS
Recording and reporting foreign investments with the Secretaria de Economia
Counseling and immigration assistance for FM2 and FM3
Property management including payment of utilities, water, CFE, fideicamiso
Assistance with water rights
Offices in central Todos Santos. Many local references. FRIMAR GROUP, E.C.M. Raquel Martinez Peralta - Raquel Martinez Peralta frimargroup [- at -] hotmail.com 612-14-86907 frimargroup [- at -] hotmail.com, 612-14-86907

Mexican Auto Insurance - Mexican Auto Insurance for all U.S. or Canadian plated vehicles. Liability Only policies as low as $127 U.S. for an annual policy. We also insure R.V's/Motor-homes, Motorcycles/ ATV's. Please email me at MikeRmex [- at -] gmail.com with you make model and value for a free quote. Have a GREAT day! - Mike Raye, MikeRmex [- at -] gmail.com, 612-140-2326

Broken Solar Panels - For sale. I have 2 panels one is an 80 watt bp and the other is a 125 bp..the glass is broken on both. They still work and therefore are very cheap. Email for pics please - Wheeler Jon, letsgo2baja [- at -] hotmail.com, Canada


Need Service For Your Dish TV, Shaw Direct, Or Hughesnet Internet System? - If you need service, I can help you. Whether you need new parts, a new dish or cables, or just a repointing to get you back online or restore your TV service, call me at 612 104 2000 or send an Email to todossantostech [- at -] gmail.com or showmethetruth [- at -] hotmail.es.

I am local, and I provide service for new installations and repairs for the entire Los Cabos region at reasonable rates. - Ernesto Pardo, Todos Santos Technologies, todossantostech [- at -] gmail.com, showmethetruth [- at -] hotmail.es, 612 104 2000, Todos Santos



Window Washing For Casa - I am looking for someone who does professional window and screens cleaning. Mark used to service this entire area but haven't seen or heard from him since he left for the States in July.If anyone knows or can recommend a reliable cleaning service please let me know. - Julie O'Neill, julieoneill41 [- at -] hotmail.com, 612 1188 462, Todos Santos



Excellent House Keeper Available / Excelente Ama De Casa Disponible - I am seeking house cleaning opportunities in the Todos Santos area. I am an honest and reliable housekeeper and I will take good care of your home. My English is very limited but you can call my friend Iris at 612 119 6998 for English. References available..

Busco oportunidades de limpieza de la casa en la zona de Todos Santos. Soy un ama de llaves confiables y voy a cuidar bien de su hogar. Referencias disponibles.

Please contact me by Email or Telephone / Por favor, póngase en contacto conmigo por correo electrónico o teléfono: - Rocio Castro, lucydory_ [- at -] hotmail.com, 612 133 8906.
Let Our Advertisers Know You Found Them In The Baja Western Onion :) -
---
Readers Tip: You can find and search Most Back Issues of The Baja Western Onion here: bajawesternonion.com/back-issues.asp -
---
Submit your News and Events, Questions and Answers articles here: http://www.bajawesternonion.com/submitad.asp

---
Exchange Rate - Mexican Pesos to $1 USD - Courtesy exchange-rates.org
---
Please Note: The "Featured Events This Week" section is limited to non-recurring business and community events (Sorry, no "Happy Hours," "Daily Specials," "Weekly Classes," or other recurring business (for profit) activities or workshops.)


---
Friday, November 15
Rock Art Walk - 12:30 PM-5:30 PM. Explore the rock art paintings left behind by the now-extinct Guaycura and Pericu tribes who once lived in Baja California Sur. 90 minutes of moderate walking over uneven terrain. US$75/person. - Sergio Jauregui, TSEcoAdventures [- at -] hotmail.com, http://wp.me/pXkqB-pF, 145-0189, Todos Santos

The Distillery Theatre Presents - Wolverine (2013). Come in by 7 to reserve a seat or call ahead 612-145-0098. Curtain goes up at 7:30. - James, jamesb [- at -] thedistillery.mx, 612-145-0098, Todos Santos

Tae Kwon Do For Kids At Esudio Baja - Kurtis Parsons teaches Tae Kwon Do martial arts for kids at Estudio Baja. Ages 5-13 from 530pm-630pm. Estudio Baja is located in Todos Santos right next to Miguel's restaurant. Space is limited. - Kurtis Parsons, kurtisrparsons [- at -] hotmail.com, 253 145 0471

Saturday, November 16
Eco Kids Program - First class at the Palapa Society from 1-2 p.m. Kids 10 and up are encouraged to come to this free weekly bi-lingual class. - Stephanie Roussou, profaunabaja [- at -] gmail.com, 612.150.6667, Todos Santos

Satsang With Stephan Bodian - Guided meditation, teachings, and dialogue in the tradition of Zen and Advaita Vedanta. 10-11:30 am in Las Tunas. For more information and directions, visit stephanbodian.org/satsang.htm. (Also offered Saturday, Nov. 30.) - Todos Santos

Sunday, November 17
Open Reading - 4:00 on the patio at Michael's at the Gallery. Everyone welcome to read their Original piece of no more than 5 minutes. - Susan Doyle, timsudoyle [- at -] hotmail.com, 145-0821

Monday, November 18
Moroccan Night At Bistro Magico - There will be two seatings: one at 6pm and one at 8pm. The five course menu will include Moroccan chicken and date cake. email:info [- at -] bistromagico.com for reservations or call 612 169 9200. info [- at -] bistromagico.com, Todos Santos
Tuesday, November 19
The Distillery Theatre Presents - Guns (2013). Come in by 7 to reserve a seat or call ahead 612-145-0098. Curtain goes up at 7:30. - James, jamesb [- at -] thedistillery.mx, 612-145-0098, Todos Santos

---


Anyone planning an event should check the Online Community Calendar
before choosing a date to see if something else is already planned and avoid conflicts. -
Featured Local Services Directory Return to Top

Alarm And Security Systems

BajaAlarm - Providing Home Security Alarm Systems & Camera Surveillance Systems for the Todos Santos/Pescadero area. For a Free estimate, call 612-118-6854. - BajaAlarm, BCS

Computer Repairs

Josue Castillo Parts, service, cleaning, anti-virus, home networking. - jocama85 [- at -] hotmail.com, 612 143 1508, Pescadero

Satellite TV/Water Systems

Todos Santos Technologies - Water System Installation, Tinaco cleaning, Satellite TV system installs and repairs. - Humberto Pardo, showmethetruth [- at -] hotmail.es, 612-104-2000, Todos Santos.

Solar Hot Water Systems

Solstice Solar of Baja - Solar hot-water systems for pool and home reduce energy costs and fossil-fuel dependency. - Skip Ackerman, info [- at -] solsticesolarofbaja.com, solsticesolarofbaja.com, 970-963-0846, 624-142-8002


Solar Energy

Solar Energy Products - Controllers, inverters, pumps, refrigerators, panels from $1.40 US/watt. Facturas available. Como El Sol, S.de RL de CV, Pescadero. - 612-149-3825, heideladam02 [- at -] gmail.com.

Towing And Transport Services

Baja Wheeling S.A. de C.V. - Legal, professional transport serving Canada, US and Mexico. Your rig won't be impounded. For quotes, contact: 52-612-688-0073, bajawheeling [- at -] gmail.com, bajawheeling.com.

---

Your Ad Here

Advertise For Only $5 US per Week! - Advertise your services in The Baja Western Onion here in our New Local Services Directory. Put your service ad of up to 25 words maximum in front of over 3,700 3,800 Baja Western Onion Readers twice a week for only $5.00 US per week. More Info Here
---
Real Estate, Rentals, and House Sitting - Available/Wanted Return to Top
---

La Paz House For Sale - La Posada area, calle Nueva Reforma. 2 blocks from beach. Elegant home, 4 bedrooms, 3 1/2 bathrooms,with additional separate entrance fifth bedroom and bathroom. Marble floors. High ceilings. Office/library. Could also function as B&B or alt. medicine resource centre. $339,000 usd. For more information, call 612 152 9640 or write Ninekings [- at -] hotmail.com. - Doug King Ninekings [- at -] hotmail.com, Baja California Sur

Modest House In Las Brisas - Available. Am in town and can show it. - Beth K, bethk2007 [- at -] gmail.com

Looking To Rent - Wanted small casita or house in the todos pescaredo area for affordable long term rent I have a 3 week on 3 off schedule so I will be here only half time but long term - Quentin, qhaukenfrers [- at -] gmail.com, 624 593 7011, Todos Santos

Experienced Pet Care And House Sitting - Single Female / Artist / Experienced Pet Care and House sitter Available ~ Mid November. Currently in Pescadero. Local references, Spanish speaking. - Joanna Spinoza, jrspinoza [- at -] yahoo.com, 612-197 8729

House/Pet Sitter - Retired Banker living in San Diego is available for your house/pet sitting needs. 2 week minimum. I fly to you. You pick me up at airport I learn your home and or pets needs. Next day I take you to the airport and pick you up when you return. Require internet and TV near or on the beach. Many references. Reliable & Honest I have been house sitting for the last 9 years with repeat home owners This is a free service. - Ted Lemanowicz, tlemanowic [- at -] sbcglobal.net, 760-727-5063, Todos Santos

Cerritos: This Is Your Chance - I have a property of 2000 square meters. Electricity and city water to 300 meters. 600 meters from the beach. $12,000 USD. - Victor Sossa, sossa.victor [- at -] gmail.com, 612 102 9107

Looking For Housesit Or Rental Opportunity - Young Responsible Couple and small dog looking for a lovely, peaceful place to housesit in Todos Santos or Pescadero area. We have been living in the area since April. Independent and Reliable! Off the grid housesiting experience. Also Open to rental possibilities, Max 4,000ps a month. We can give references. - Valerie Eden, valeriaedens [- at -] hotmail.com, 612-868-4155, Baja California Sur

Property Baja Sur Mexico For Sale - Own a piece of Paradise beautiful lot, ready to build, with blue prints for a two story home or use your own. Only a short walk away from the Sea of Cortes and right across from the picturesque San Marcos Island, with amazing views and all services: underground electricity, running water, sewage (septic) satellite and Internet is available. With a Clear title.

In the village of San Bruno B.SC. 5 miles south of San Lucas Bay/ San Lucas Cove is the boat launch/pier. The lot is 321.42 SQ meters with an 8x10 storage building with Spanish tile roof, stucco finish and a metal deadbolt lock. Quiet and peaceful and-pet friendly. Spend your afternoons picking clams and scallops from the sandbar or relax doing one of your favorite water activities: fishing, jet skiing, scuba diving, snorkeling, kayaking, Whale watching and Riding Horse. $45,000.00. Skype: mmexicosky 208.650.4629; bajamexicosl2013 [- at -] gmail.com; https://www.facebook.com/propertybajasurmexico. - Dini Jaskowski, bajamexicosl2013 [- at -] gmail.com, https://www.facebook.com/propertybajasurmexico, 208-650-4629, Baja California Sur

---
Submit your Real Estate/Rentals/House Sitting/Property Management Services articles here: http://www.bajawesternonion.com/submitad.asp


---
Rides or Caravans Available/Wanted Return to Top
Note: Ads will run for two weeks unless dated. Please list the date in the title, and specify which airport. Goes without saying, everyone shares expenses for beer, gas, food, etc

To remove your ad if you find a ride or caravan, let us know here: www.bajawesternonion.com/submitad.asp -
---

From Cancun to Cabo On November 20 Or So - Traveling from Cancun area to Cabo area, and returning to Cancun on November 27 or so. Will drive your vehicle, share ride or whatever, either or both ways or only to Mexico City D.F. or wherever. There are two of us. Both very reliable with good references. Webb Elkins, Playa del CArmen, Mexico; webbelkins [- at -] hotmail.com; 984 129 8095 Cell Mexico; 925 226 8038 Skype - Webb Elkins, webbelkins [- at -] hotmail.com, none, 9252268038

Ride Wanted From SJD To Todos Santos on Thursday November 28th - Need a ride from the airport (SJD) to Todos Santos. Arriving at 10:15 on Westjet from Calgary. 2 people with not much luggage. Thank you - Les Schubert, lschubert [- at -] platinum.ca

Tecate End Of November - Coming from Tuscon to Tecate on or near November 29 heading to Todos Santos. Looking to caravan from the Tecate crossing to as far south as possible. John and Laura - Laura Sheppard, ljs46 [- at -] hotmail.com, 503.423.7851, Todos Santos

Ride To TS From SjJD Needed (or Possibly Offered) - At 9pm, Dec. 2. I'm heading north for Thanksgiving and will be landing at SJD at 8:30 pm on December 2 and if anyone else is arriving on a late-ish flight that evening and driving back to TS (or La Paz?) I'd love to grab a ride with you and will pay you. If your plane is arriving around that time and you are destined for Todos Santos but don't have a car and are willing to share expenses, let me know in which case I will either drive to the airport and park or will consider renting a car for the drive back to TS. - Ward Whitehead, wardwhitehead [- at -] hotmail.com, 612.133.5710

Baja By Way Of Baja Ferries in December - Got my ticket for the Baja Ferry for December 11, 2013, looking for someone who may want to caravan down from Tucson area to La Paz via the Baja Ferry. I speak fluent Spanish; travel with two service dogs, let me know, my email is treaturfeet [- at -] yahoo.com or call me in 928-202-4926. Sylvia - Sylvia Ossa, treturfeet [- at -] yahoo.com, 928-202-4926, Los Barriles

Pick Up At Cabo Airport - Family of 10 arriving on Dec. 21. Looking for someone to pick us up at airport and deliver to Pescadoro. - Maryjane Steele, mwards [- at -] aol.com, 202 437 1873

Ride Share Or Caravan December, 2013 - I am looking to connect with folks driving down Baja. I am coming down from Colorado for a 3-4 month stint. Contact me at deniseesm [- at -] icloud.com Please Re: email as interested in caravan Baja. Thank you - Abrams Denise, deniseesm [- at -] icloud.com, Cabo San Lucas

Ride Share From SF/S. Cal To La Paz - I'm looking for a ride to La Paz area leaving about Dec 18-20. Take 3 or four days, stopping in Catavina and/or San Ignacio . I have driven the Baja many times in a large RV. Safe driver, share all costs, good companion. I speak Spanish well. - Susan Holvenstot, Cvec17 [- at -] hotmail.com, La Paz


---
Submit your Rides or Caravans Needed/Available articles here: http://www.bajawesternonion.com/submitad.asp


---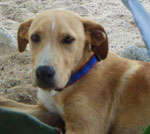 Pet Corner (Lost and Found pet articles will run for two weeks) Return to Top
Let us know if you find or place your pet so we can remove your ad -
---
Jasper Needs a Home-->> - Jasper, a very sweet, well behaved male puppy (about 6 months) would like to find a loving home! He loves to run, play ball and other dogs. He is very loving and smart. Please contact me if you or someone you know would care for him... He was found 5 months ago and I can no longer take care of him... unfortunately. - Tanya, tanyagosurf [- at -] yahoo.com

Looking For A Lap Dog! - Preferably Bichon frise, Poodle, Maltese or a similar pet to good home on the East Cape! Not a neurotic "yapper," please! - Raven, ravenbird66 [- at -] yahoo.com, San Jose Del Cabo



Not Getting Enough Affection? - Need some loving? There are many beautiful cats and kittens just waiting to purr for you at Kitty Heaven. You could visit with them once a week or as often as you like. You might even want to help clean up a bit or maybe buy them some food.

Why don't you come for a visit? - they love meeting new friends. - Angelique, bajakitties [- at -] yahoo.com, 145-0250


---
Submit your Pet Corner articles here: http://www.bajawesternonion.com/submitad.asp (and remember to Spay or Neuter your pets)

---

Quote of the Day: " Be intent upon the perfection of the present day. " ~ William Law