Today's Weather
Click for Forecast


Click for Larger Maps

---
Community Access
Policia Preventiva
Todos Santos Police
612 145-1052
Commandante Navarro

Ministero Publico
State Police
612 145 0198
Commandante Erigoyen

Bomberos
Fire Department
Cel. 612-142-6387
Commandante Cadena


---




---
Baja Western Onion
Alan Thompson - Publisher
Debra Webster - Editor
Advertising Information
e-mail For General Feedback
---
News and Events, Questions and Answers, Food And Fun, For Sale and Wanted
---
Hotel California's 5th Annual Halloween Party - This Saturday, November 2nd at 7 PM, join us at the Hotel California in Todos Santos for the best Halloween party of the year. There will be live music, prizes for the best costumes, a raffle and silent auction with all proceeds to support our local "Jóvenes en Video"/Youth in Video programs. Admission to the event is free - Attendence is priceless! Make reservations for dinner and start the fun early! - Hotel California, info [- at -] hotelcaliforniabaja.com, hotelcaliforniabaja.com, (612) 145-0525

Cafelix Presents Tracy Durland In Concert Saturday November 30 At 7pm - Mark your calendars for a special night of classic melodies in both Spanish (Clásicas Románticas etc.) and English (Jazz Standards and more) sung by our local and unique chanteuse. Always good food and drink and a cozy, informal atmosphere in the center of Todos Santos. - Felix Guluarte, salesboy_vagu [- at -] hotmail.com, 612 145 0568, Todos Santos


Join Us For Sea Turtle Nest Rescue Patrols! - Sea Turtles need your help! Ride along with our Biologists as they rescue and relocate Leatherback, Black, and Olive Ridley nests to the world's only Incubation Greenhouse right here in Todos Santos.

Our team will be on the beach every night through April to identify nesting females and relocate their endangered nests. Contact us to experience this Eco Adventure of a Lifetime! Hatchling Releases will be begin on November 15 in Las Tunas, looking forward to seeing you there. - Tortugueros Las Playitas, tortugueroslasplayitas [- at -] gmail.com, www.todostortugueros.org, 145.0353 or 612 177.8393, Todos Santos

Need Ride From San Jose Airport To Todos Santos, Friday, November 1st - Hello! We, meaning myself, two small dogs and a cat, will be flying from Calgary, Canada and arriving at San Jose airport at approximately 1.22pm on November 1st. Todos Santos will be our final resting place and, guess what, all of us need a ride! If you can help we will certainly pay the going rate and would be furever grateful:) Thank you! Patricia, Trooper, Martin and Rascal Fullerton. - Patricia Fullerton Sims, patriciafullerton56 [- at -] gmail.com, 403-569-1011, Canada

Ecosmart Technologies - Professional Solar Energy and Water Conservation Services - We have 20 years of energy and resource conservation products and service experience. Six years and running in BCS.

Water Products; World class water filtering of 99.99999% of bacteria, pathogens, cysts and particulates. Never again buy bottled water. United Nations/Red Cross/UNICEF grade filtering in several formats.

Water saving products, Pool pumps using 75% less electricity available now with or without filters, $450.00 complete. With Filters: $1,200 complete.

Guaranteed installation services by qualified staff, to North American Electrical and Plumbing Standards. - Erwin Lapschies, erwinecosmart [- at -] gmail.com, Cell; 624 166 9473, Los Cabos


Baja Beans Sunday Farmers Market Opener - Come feel the community feeling of beautiful Pescadero at our Farmers Market. We will be pouring coffee with love, serving tasty brunch and enjoying tha funky tunes of the Groovetrotters. We start this Sunday the 3rd of Nov. the cafe opens at 7. The market [- at -] 9 and the Love goes all day long till 3. Any further info about how to participate in the market refer to events [- at -] bajabeans.com - Hesed Najera, hesed [- at -] bajabeans.com, www.bajabeans.com, (612) 1303391

Is This Your Internet Name? - I get a Wi-Fi signal from CI-TUNAS-NET and would like to know if you would like to share it? mssimplicity44 [- at -] gmail.com


News From La Canada Del Diablo - Our stock is dwindling and prices are even lower! Check out the following Fall Activities:
Nov. 21 thru 23, Spay & Neuter Clinic - We welcome back our wonderful volunteer vet teams who donate their time to come to Todos Santos to spay and neuter our community dogs and cats. Help your Mexican neighbors participate. It's free. Anyone who would like to help with the clinic, let us know. No experience necessary. Pay is lousy, but the feeling of satisfaction is incredible.
Kitty Heaven Garage Sale, Saturday, Dec. 7th, 9 AM - Selling amazing collectables. Leave your donations at La Canada. All proceeds support Kitty Heaven, our community's only cat shelter.
World Class Garage Sale, Dec. 14 - In its 12th year, our Annual Sale just keeps getting bigger. This year promises to be the best ever! If you would like to sell, let us know so we can save a spot.
We're still accepting food, clothing, bedding, furniture and tool donations for the Mens Rehabilitation Center. If you find you need help with cleanup, weeding, etc. please remember these men. They make fall clean up quick and easy. Contact the group leader Sr. Demetrio at 612-151-4980. - Barbara Perkins, bperkins0403 [- at -] gmail.com, www.lacanadadeldiablo.com, 612-140-0069


Trooper And Bikes For Sale - 94 Isuzu trooper for sale 125,000 miles auto runs great good tires 4X4 $3800.00. Kawasaki 300 runs great has head light great for town or a ride in the mountians $2800.00 yamaha TTR125 low miles and runs great great womens bike $1800.00. '07 yamaha YZ 250 F fresh piston runs like new, newer tires $3900.00 - Gary Gasper Sr, ggasper5 [- at -] msn.com, 612 134-0498, Todos Santos

Sad But True: Nacho And Alejandra Are Moving! - Nacho and Alejandra are moving away to the mainland and have a small house of stuff to get rid of. As a result, there will be a garage sale at Laurimar's in La Paz, Saturday, Nov. 2, starting at 8 a.m. Please call to see big stuff at our house on Ignacio Allende. We gotta sell it all cause we can't take it all across on the ferry in our tiny Suzuki Samurai :) No reasonable offer will be refused. Laura's place on Mar Mediterráneo just behind the OXXO on the abasolo. Two lights past Colosio and the Volkswagon dealer going out of town. Here is some of the stuff in "no particular order" ;):

Lots of tools, clothes, appliances, pots and pans, kitchen stuff, plates and dishes, tennis rackets and balls, hose, bookshelves, wasting machine, fridge, mini fridge, bike rack, futon, wet-dry vac, surfboard, skateboard, honda xr 250 '95, king size bed, fan, stove, truck bed tool boxes, propane tank, water tanks, custom tricycle, electric smoker, fiberglass ladder, 174 piece new craftsman tool set, new 1200lb capacity trailer, stainless steel BBQ, board games, motorcycle helmets and boots, 2 printers, toaster, new magic bullet complete, ice cream maker, new reverse osmosis system, new air compressor, storage shelving, book cases, camp stove, camp style heater, blankets, towels, sheets, mandolin slicer, purses, books, shaver, Fujitsu laptop, sleeping bag, thermarest pad, rei lightweight backpacking tent, chess set, baby cakes cake pop machine, KRUPS drip coffee maker, ice cooler, cutting boards, etc. - Nacho Hutchinson, 612-103-7100

Would Anyone Be Able To Mail A Pre-stamped Letter In The Us For Me? - If you are heading up the the US, Would you be able to mail a letter for me? I had it stamped and addressed but due to early-onset-alzheimers? forgot to post it before I left Houston on Oct. 28. If you are headed stateside soon and can assist me in this regard I can bring the letter to you anywhere in Todos Santos or Pescadero and I'd be eternally grateful. (please, no voicemail) Thanks. - Ward Whitehead, wardwhitehead [- at -] hotmail.com, 612.133.5710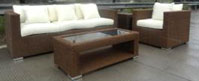 Furniture! Casa Decor La Paz & Cabo - Patio Furniture * Wicker & Rattan * Marble * Rustic Hand Painted Furniture * Copper Furniture * Lighting * Kitchen Cabinets * Doors * Floor & Wall Covering * Art * Accessories * Metal Furniture * Fountains and Urns * Mexican Furniture * Imports from Around the World * Large Selection of Furniture, Rugs & Accessories. Interior Design Service! Custom Furniture! We have it all! 2 locations (Cabo and La Paz) Summer Sale: 25% to 40% Off Selected items!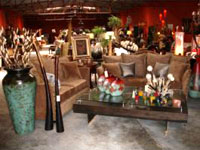 Now Wholesale to the Public: ** Low Price Guarantee. Venta de Mayoreo al Publico ** Garantizamos los precios mas baratos
Cabo San Lucas: km 3.5 on four lane next to Artisanos & Natural Granit. Tel:172 6675; Vonage: 888-557-6533; Mexican Cell: 624-176 8146. Mary Aguirre E-mail: mary.aguirre [- at -] casadecorcabo.com
La Paz: 12,000 sq. Warehouse 560 Marques De Leon
Visit our website at www.antiquerowmarket.com or e-mail: richards77 [- at -] pcisys.net
3 to 12 month Credit - no interest with Banamex card Telephone: 612-129-3364 or Cell: 612-141-7615; USA Telephone: 303-777-5157 - Luis Hernandez


Abby Is Home! - Abby is home safe and sound. Jose Manuel Torres had seen a flyer I had posted in Todos Santos and called, telling me he had thought she was abandoned at the beach and took her to his sisters house in Elias Calles. Not only did he not ask for any kind of compensation for finding her, he offered to drive me to pick her up. It was a very stressful experience happy to say she is home and my faith in the goodness of people restored. - Stephanie Donley, ssd413 [- at -] gmail.com, gravitygirl007 [- at -] hotmail.com, 612 143 1125, Pescadero



Handsome Boy - He is sooo handsome and sweet and affectionate. He has been at Punto Lobos for a couple of weeks but is now being looked after by Kate until the right family comes along. He is about 8 months old, maybe 20 pounds, terrier mixto and was neutered earlier this week.He is very sociable and gets along with other dogs. You can call Kate first to make sure he is at the book store - 145-0295 - Kate, 145-0295

Todos Santos Motorsport - We are back from a much needed break and ready to service your car or truck as well as quads and motorcycles . We will provide you with a bid and we can order the hard to find parts from the states and install them in a timely manner. anything from oil changes to engine rebuilds Stop by and check us out, turn on the new paved road headed east at brajas tacos for 2 blocks - Gary Gasper, gasper_gary [- at -] yahoo.com, 612-102-6648, Todos Santos

Cat Scratching Post Wanted - I am wondering if anyone would like to lend or sell me a second hand, tall cat scratching post (about 3'-4'high)as I will be staying in Todos Santos with cat for just over 2 months. Thank you:) - Patricia Fullerton, patriciafullerton56 [- at -] gmail.com, Todos Santos

Thanksgiving Feast - Diane's Cooking and Baking. Thanksgiving Feast for up to 10 people available. Menu: Mushroom Barley Soup, Roast Stuffed Turkey, Baked Yams or Roasted Garlic Mashed White Potatoes, Sauteed Spinach in Olive Oil and Garlic, Home Made Cranberry Sauce, Pumpkin Pie. Order early. For more information contact: dianejoy39 [- at -] yahoo.com - Diane, dianejoy39 [- at -] yahoo.com, Todos Santos

Baja Western Onion 14-day Rule Redux - Some posters still seem confused by our 14-day rule. To keep each issue of the Baja Western Onion from filling up with repeat ads, we will not reprint free articles or ads for the same individual, group, business, subject, item or event in more than one issue, every 14 days. This does not mean two free ads in two consecutive issues in the same week.

Also, lately we're receiving free ads, sometimes submitted by a third party for someone else without their knowledge, where the Email address or phone number is wrong. The poster then requests to run the free ad again. It's your responsibility to check contact details carefully before submitting, and also ensure you have the permission of others to post ads on their behalf. Thanks for your understanding. -
Mulege Expo 2013 - Mulege Expo is an annual event, to promote local economic development, in the small city of beautiful Mulege. A 3 day event: Nov. 15, 16 & 17 featuring parades, singing, dancing, contests and competitions,and food galore.It is great fun for all ages. In its 3rd year, the EXPO is a major event to help a community which has been badly damaged by massive hurricanes and depletion of local fish stocks.You may even participate and set up a booth of your own! See poster. - Maria Zunida, restaurantdoney [- at -] hotmail.com, Mulege

What's New In Pescadero. - For those of you just returning, welcome back to Pescadero! To find out what's been going on during your summer absence, check out the latest edition of Pescadero's community Web site: www.PescaderoLife.com. And, be sure to read about the extraordinary volunteer students from Colorado, who donated their time and talents to charitable projects through the coordination of Amigos de El Pescadero, A.C. on the Amigos page of Pescadero Life. - , www.pescaderolife.com


Apple IPad For Sale - 64GB IPad - Ist generation ipad, 9.7 inch screen, 3G + wifi. Includes wall charger & cable, leather protective case. Good condition. Unlocked - works on any cell network worldwide. 3000 pesos. - Lynn T, ltanod [- at -] shaw.ca, Todos Santos

Watch Netflix & Hulu In Mexico! - Miss your favorite shows and movies? Now with Tvpn you can access your Netflix or Hulu account here in Mexico. Instead of being blocked or having a limited selection, you'll be able to access all the English language shows and movies you miss from back home. With our pre-configured router, you can connect any device wirelessly and not install any software! - David Ochoa, service [- at -] mytvpn.com, http://www.mytvpn.com, 624-150-3512, Baja California Sur


The Distillery Presents - New Hours - Starting Tuesday (11-5): Open Daily at 8:00am - 10:00pm. Breakfast (all day), Lunch and Dinner. We are proud to announce our new Chef Noel and wife Chef Betty to The Distillery. Our new lunch & dinner selections will highlight their delectable cuisine using local ingredients. Chef Laura will be working her breakfast/lunch magic as always. We are offering a free moonshine cocktail with your meal all day - any day. It's great to be open to serve you, see you soon!

Now Available - "Baja Midnight" Moonshine & Vodka - Offering our first local artisan spirits. Tastings & drink specials all day. Come in and try your "new/old" favorite.
Upcoming Dinner with Movie Nights.

Friday Nov. 1 - Last Love (2013) - Stars: Michael Caine, Clemence Poesy, Gillian Anderson A look at the life-changing connection between a retired and widowed American philosophy professor and a young Parisian woman.

Tues. Nov. 5 - Italian Menu & Movie Night - Enjoy our Italian menu specials + La Grande Bellezza (The Great Beauty) (2013) The story of an aging writer who bitterly recollects his passionate, lost youth. A portrait of today's Rome. In Italian with English subs.

Check The Distillery web calendar for all the latest info: http://thedistillery.mx/calendar-of-events
- James, jamesb [- at -] thedistillery.mx, www.thedistillery.mx, 612-145-0098, Todos Santos


Jeep For Sale - 1988 Jeep YJ Standard (current Canadian plates) -2nd Owner (17 years) -Paint/Interior (New 3 years) -New 'TA-Trail' Radial tires -New Engine Overhaul(Pistons, Rings, Main Seals, Oil & Fuel pump) -New Radiator. $4,500US OBO. Great Baja Beach/Off Road Ride! - Terry/cynthia, terrymorris37 [- at -] gmail.com, 612-125-4930



Need Transportation For A Few Bags - I have a couple of suitcases of clothing that I need to get down to Todos Santos as soon as possible. I'm in Napa, but can get the suitcases to you if you're not driving through Northern California. HELP! - Linda Hamilton, linda [- at -] nomadchic.co, www.nomadchic.co, 415.381.9087, Todos Santos

Yoga At Baja Zen Near Cerritos - Monday & Fridays 9 am & Sunday 9:30 with Liz. Wednesday 9 am (Yoga in Spanish) with Amanda. Sunday 5:30 pm Breath work Workshops with Katherine. New studio located just north of Cerritos swimming/surfing beach. info [- at -] baja-zen.com. - Kim Wexman, http://www.baja-zen.com, 612.142.5038, Baja California Sur


Landscaping Palms - Visit A Working Palm Plantation - Come by for a walk around a beautiful, organized palm plantation in Todos Santos. We have species big and small. You could drive away with some small potted palms in your car or pick-up, or you could make arrangements to have your development project supplied with hundreds or thousands of mature palms.

To find us, Print This: From the center of Todos Santos, drop down TopetÉ and follow that all the way to the stop sign. Go left at the stop sign – CafÉ La Esquina will be on your left, keep going by Casa Dracula on your right, by the school on your right and follow the new pavement to the stop sign. On the pole straight ahead of this stop sign there is one of our signs – it is at the bottom of several directional signs and says, 'HDP – ventas en palma'. Go off the pavement straight ahead here and follow this road for about 1/3 mile where you will see the entry to our plantation on the left. There is a sign on the gate which says, 'Huerta Del Pacifico'. - Dean Mcquillen, todossantos1 [- at -] hotmail.com, palms.mx, 612.152.6785 (Nepo), Todos Santos


Computer Needed - My friend and ayudante Felipe Jiminez is in need of a used computer in good working order - laptop or desk top. He is a hard working father of two and is taking the bus to Cabo five nights a week to take a course to help him get his high school diploma. This is in addition to working all day for his clients in Todos Santos. If he had a computer he could do some of this from home. I know he has many friends in the gringo community. Can we get together and help him? - Maryann, maryanndoug [- at -] gmail.com

Give Your Feet And Body Some Love! - Yamuna Foot Fitness and Body Rolling classes begin again on Tuesday 5 November from 7-8:15 and Thursday 7 November from 6-7:15. Seven Week Session begins 5 Nov, ends 19 Dec. First week first timers first class is Free! Drop in class 80p, buy the session (7 classes) for the price of 6 (480p). Classes will be Tuesday and Thursday night. Balls, foot wakers and mats provided for the class. All materials are also for sale including instructional DVDs and books. All classes are held at Estudio Baja in downtown Todos Santos on Degellado at Rangel next to Miguel's Restaurant. - Emily, eternalvitality4u [- at -] gmail.com, www.estudiobaja.com, 612 10 80 721, Todos Santos

For Sale - Top of the line GE Profile 72"x36" Vertical Doors Freezer/ Refrigerator with automatic control led screen and ice and water dispenser. Excellent condition. Paid $14,000 Pesos Asking $8,000 Pesos OBO. Pics Available. Located in La Paz. - Alicia Mora, promorus_2000 [- at -] yahoo.com, 612 157 7713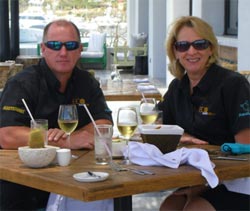 Ecosmart Technologies - Professional Solar Energy and Water Conservation Services - We have 20 years of energy and resource conservation products and service experience. Six years and running in BCS.
Our commercial grade solar batteries have the longest warranty at prices equal to the other batteries on the market.
Now offering a limited number of 250 watt solar panels for $350.00 U.S. Dollars.
Guaranteed installation services by qualified staff, to North American Electrical and Plumbing Standards.
Erwin Lapschies - erwinecosmart [- at -] gmail.com, Cell; 624 166 9473, Los Cabos


Clearance Sale - GE Three Phase 60 Htz 50 HP AC Motor. Volts 230/460 AMPS: 55.6/27.8 RPM:3,540. Less than Half Price US$1,750. H2O Profesionales Internacionales. Pics. available. - Chris Salter, chris [- at -] aguadebaja.com, 612 157 7695, La Paz

Looking For Piano Teacher - We are looking for a piano teacher in Todos Santos for our 10 year old, who has been playing for 3 years. We have keyboard and sheet music. Please email if interested. - Kelly, kelly [- at -] palmorchard.com



Hotel Vidasoul - Come spend the night with us at Hotel Vidasoul the East Cape's newest hotel. We are running a fall special, luxury king room for $99. Eat at our famous East Cape restaurant The Crossroads Country Club. Everything over there is new, new, new.

We are ready for groups, conferences and weddings. - Joan Hafenecker, joan [- at -] vidasoul.com, www.vidasoul.com, 624 157-9542, Cabo Pulmo-East Cape



Chocolates La Laguna - Chocolates La Laguna is re-opening on November 1st! We have new chocolate sensations, so come on by & check them out. Hours are Tuesday thru Saturday, 10:00-4:00. - Shauna Hughes, 612 105 1825, Todos Santos


Plastic Surgeon In La Paz - Offers 30 Years of Experience. Certified until 2015, member of ISAPS (International Society Of Aesthetic Plastic Surgery), member of AMCPER (Mexican Society Of Plastic Surgery), and many others. I do any cosmetic surgery, botox, fillers, radiofrecuency (procedure in which you get skin tightening, and treatment of cullulite), intense pulse light (treatment in which you improve the quality of your skin,and disappear sundamage), permanent hair removal.



My address is Ignacio Ramirez at the corner with Reforma street. Visit www.drmanliospeziale.com where you can see some surgery results of pre and postoperative cases. Do not take risks: If you are going to do something cosmetic, do it with a Certified Plastic Surgeon.

- Manlio Speziale, manliospeziale [- at -] gmail.com, www.drmanliospeziale.com, 612 1295252 Office, Cell 612 141 6298, La Paz


Outback Charge Contoller FM60 - Outback FLEXMax Charge Controller FM60-150V MPPT. The charge controller comes with two breakers and a spare replacement fan. I have increased my solar system and had to install a larger charge controller. Contact me for any more details.Price is $395US This uint sells new for $515 plus tax, shipping and importation. - Kurt, kurt2cabo [- at -] cox.net, 949-373-5211 US Vonage, San Jose Del Cabo

Shipping Goods Or Furnishings To Your Front Door In Mexico - Voted "Best in Baja" freight forwarder, customs clearance, staging warehousing. Just order on line and have it shipped to my warehouse and I will take care of the rest Shipped direct to your front door. No job to big or too small. Trustworthy,courteous, professional 27+ years experience I will show you how to save your precious dollars. Monica Page logistics - Monica Page, mpage [- at -] monicapagelogistics.com, www.momicapagelogistics.com, 619-777-8909

Restaurant Reviews - Pescadero has 2 new restaurants that I tried out recently:
Danas Diner, the school bus next to the Pemex has a wide variety of foods. I had a cheeseburger and fries. It was great and cooked to perfection. They are on the smaller size, but for $30 pesos more than worth it.
The Smokehouse: Just a little north of the Pemex on the other side of the street. I have had the steak, the ribs and the fish. The BBQ pork ribs were Fantastic!!! The steak was also excellent if a little on the small side and the fish was super as well. Saturday nights are also great here because of the live band, Los Tocayos with Shawn O'Neill.
Also, my new favorite: Shut up Franks has $100 peso New York Steak meal on Thursday nights! Cooked to perfection! - Kathy Gordon, katiejay99 [- at -] gmail.com, 612-118-6854, Todos Santos


Need Service For Your Dish TV, Shaw Direct, Or Hughesnet Internet System? - If you need service, I can help you. Whether you need new parts, a new dish or cables, or just a repointing to get you back online or restore your TV service, call me at 612 104 2000 or send an Email to todossantostech [- at -] gmail.com or showmethetruth [- at -] hotmail.es.

I am local, and I provide service for new installations and repairs for the entire Los Cabos region at reasonable rates. - Ernesto Pardo, Todos Santos Technologies, todossantostech [- at -] gmail.com, showmethetruth [- at -] hotmail.es, 612 104 2000, Todos Santos


Online Loan Scams - It's that time of year again when the bad guys fine tune their scams for the holiday season. Beware of any Email offer sounding anything similar to this scam (recently submitted to the Baja Western Onion as an article):

Xmas Loan Offer In 2% Low Rate - We offer all kinds of loan to every indevidual in a low affordable rate. Applicant interested should contact us via email below: teddysmithcompany [- at -] gmail.com - Teddy Smith, www.teddysmithcompany. org (bogus site), +18152773521, Baja California Sur
These phony Email offers are all scams designed to separate you from your money. Don't fall for them. Beware any offers you receive by Email. -

Excellent House Keeper Available / Excelente Ama De Casa Disponible - I am seeking house cleaning opportunities in the Todos Santos area. I am an honest and reliable housekeeper and I will take good care of your home. My English is very limited but you can call my friend Iris at 612 119 6998 for English. References available..

Busco oportunidades de limpieza de la casa en la zona de Todos Santos. Soy un ama de llaves confiables y voy a cuidar bien de su hogar. Referencias disponibles.

Please contact me by Email or Telephone / Por favor, póngase en contacto conmigo por correo electrónico o teléfono: - Rocio Castro, lucydory_ [- at -] hotmail.com, 612 133 8906.
Let Our Advertisers Know You Found Them In The Baja Western Onion :) -
---
Readers Tip: You can find and search Most Back Issues of The Baja Western Onion here: bajawesternonion.com/back-issues.asp -
---
Submit your News and Events, Questions and Answers articles here: http://www.bajawesternonion.com/submitad.asp

---
Exchange Rate - Mexican Pesos to $1 USD - Courtesy exchange-rates.org
---
Please Note: The "Featured Events This Week" section is limited to non-recurring business and community events (Sorry, no "Happy Hours," "Daily Specials," "Weekly Classes," or other recurring business (for profit) activities or workshops.)


---
Friday, November 01
Free Solar Equipment Seminar - In Todos Santos. Question and Answer sessions, battery service training and more. Space is limited. - Erwin Lapschies, erwinecosmart [- at -] gmail.com, 624 166 9473, Todos Santos

Movie Night Last Love (2013), 7:30 PM - The Distillery, Vivianne, viviannej [- at -] thedistillery.mx, www.thedistillery.mx, 612-145-0098, Todos Santos

Day of the Dead Fiesta - Ruby's Sandbar. Costume contests with prizes and Doctor DJ. - Jennifer Southgate, Pescadero

Saturday, November 02
Palapa Society Library Open For Adults And Children - From 10 to 1pm, Palapa Society Center, Todos Santos. Calle Bojorquez between Cuauhtemec and Carrillo. - Eva info [- at -] palapasociety.com, Todos Santos

5th Annual Halloween Party - Music by Curvas Peligrosas  & Friends.  Prizes for best costumes, Silent Art Auction & Raffle for the Youth in Video Program. Hotel California,  7pm. Free entrance. -  Info: (612)145- 0525, info [- at -] hotelcaliforniabaja.com

Monday, November 04
Palapa Society Library Open For Adults And Children - From 10 to 1pm, Palapa Society Center, Todos Santos. Calle Bojorquez between Cuauhtemec and Carrillo. - Eva info [- at -] palapasociety.com, Todos Santos

Tuesday, November 05
Movie Night La Grande Bellezza, 7:30 PM - The Distillery, Vivianne, viviannej [- at -] thedistillery.mx, www.thedistillery.mx, 612-145-0098, Todos Santos

---


Anyone planning an event should check the Online Community Calendar
before choosing a date to see if something else is already planned and avoid conflicts. -
Featured Local Services Directory Return to Top

Alarm And Security Systems

Home Security - BajaAlarm provides the Todos Santos, Pescadero & Cerritos areas with Security Alarm Systems, Alarm System Monitoring, Camera Surveillance Systems, and Property Watch & Inspections. For more info or free estimate please email: bajaalarm [- at -] shaw.ca, or call: 612-118-6854. - BajaAlarm, Baja California Sur

Computer Repairs

Josue Castillo Parts, service, cleaning, anti-virus, home networking. - jocama85 [- at -] hotmail.com, 612 143 1508, Pescadero

Satellite TV/Water Systems

Todos Santos Technologies - Water System Installation, Tinaco cleaning, Satellite TV system installs and repairs. - Humberto Pardo, showmethetruth [- at -] hotmail.es, 612-104-2000, Todos Santos.

Solar Hot Water Systems


Solstice Solar of Baja - Want a warm pool? Enjoy a hot shower? An investment in a Solar Hot Water System for pool or home reduces your energy costs and dependency on fossil fuels. Visit www.solsticesolarofbaja.com to learn about our high quality components, professional installation, how the systems work, and how you can Tap Into the Power of the Sun. Call 624-142-8002 or 970-963-0846 US or email info [- at -] solsticesolarofbaja.com - Skip Ackerman, ackerman1952 [- at -] gmail.com, www.solsticesolarofbaja.com, 9709630846 or 624-142-8002

Solar Energy

Solar Energy Products - We offer the following items in stock: panels, controllers, inverters, pumps, refrigerators. Panels by order from $1.40 USD per watt. We can provide facturas. Located in Pescadero, Como El Sol, S. de RL de CV. For more information, call 612-149-3825; or write heideladam02 [- at -] gmail.com, Pescadero.

Towing Services

Baja Wheeling Towing Service - Baja Wheeling S.A. de C.V. is a legal, professional transporting company, servicing canada, usa and mexico. your rig won't be impounded by the federales. Call for a quote: 011-52-612-688-0073, send email bajawheeling [- at -] gmail.com or visit bajawheeling.com. Baja California Sur

---

Your Ad Here

Advertise For Only $5 US per Week! - Advertise your services in The Baja Western Onion here in our New Local Services Directory Put your ad of up to 25 words in front of over 3,700 3,800 Baja Western Onion Readers twice a week for only $5.00 US per week. More Info Here
---
Real Estate, Rentals, and House Sitting - Available/Wanted Return to Top
---

Cozy Casita In Cerritos For Rent Monthly By Owner In November And Decemeber - Fully furnished small one room studio casita at Villas de Cerritos Beach (see http://villasdecerritosbeach.com/rooms.php bungalow number 2 for informational purposes only). It's got a well stocked kitchenette and a large palapa covered front porch with a shared pool and hot tub. It's only a 5 min walk to the surfing/swimming part of the beach. Dogs welcome!

$750 for the month of Nov and $850 for the month of Dec, priority given to person renting it for both months. Sorry, no maid service provided at this rate. Email for pictures and inquiries. See great reviews at tripadvisor link below. Thanks! squashphotos [- at -] hotmail.com, http://www.tripadvisor.com/Hotel_Review-g1636027-d1590054-Reviews-Villas_de_Cerritos_Beach-El_Pescadero_Todos_Santos_Baja_California.html

Studio Rentals - Are you looking for a place to teach your movement classes (dance, yoga, martial arts, etc) or space to host a workshop? Check out "Estudio Baja" in downtown Todos Santos located at Degellado and Rangel, next to Miguel's Restaurant. Peaceful atmosphere with wood floors, wall of mirrors, bathroom, and fans. We have a treatment room with massage table also for rent. - Emily, eternalvitality4u [- at -] gmail.com, www.estudiobaja.com, 612 10 80 721, Baja California Sur

Charter Share In Cabo Nov. 21 - I have secured the famous Victor Santi for 3 days and have an opening nov 21. cost is 1/2 of $175 plus bait and tip. This is a super panga and a max of 2 people, Mike 707 489 4031 or email mikerosi [- at -] jps.net - Michael Rosi, mikerosi [- at -] jps.net, 707 489 4031

---
Submit your Real Estate/Rentals/House Sitting/Property Management Services articles here: http://www.bajawesternonion.com/submitad.asp


---
Rides or Caravans Available/Wanted Return to Top
Note: Ads will run for two weeks unless dated. Please list the date in the title, and specify which airport. Goes without saying, everyone shares expenses for beer, gas, food, etc

To remove your ad if you find a ride or caravan, let us know here: www.bajawesternonion.com/submitad.asp -
---

Caravanning From Tecate First Week in November - Crossing over at Tecate. Mostly camping on the way to la Paz. Self sufficient female with dos perros muy valientes. If you wish to join us on this familiar trip write to: cosmic.cougar [- at -] gmail.com - cosmic.cougar [- at -] gmail.com, Baja California Sur

Ride To La Paz November 7th? - Very nice mature female needs a ride from Todos Santos to La Paz sometime around November 7th. Will gladly pay for gas and more. email: villagedwellers [- at -] yahoo.com. - , villagedwellers [- at -] yahoo.com, Todos Santos

Ride Offered From Ca. To Baja Sur - Leaving the Bay area around November 8th or thereabouts, but Could pick up someone further south. Driving to San Jose /Zacatitos and could drop person off in La Paz or Todos Santos. Would love compatible companion to share driving and gas. Trip will be relaxed, a mini vacation stopping at nice places. No tobacco, travel fairly light. Person will be invited to stay at my Los Zacatitos retreat if we enjoy the trip. - Judith greenleaf, grnleaf [- at -] mcn.org, http://www.judithgreenleaf.com/, 707 937 0430, Baja California Sur

From Cancun to Cabo On November 20 Or So - Traveling from Cancun area to Cabo area, and returning to Cancun on November 27 or so. Will drive your vehicle, share ride or whatever, either or both ways or only to Mexico City D.F. or wherever. There are two of us. Both very reliable with good references. Webb Elkins, Playa del CArmen, Mexico; webbelkins [- at -] hotmail.com; 984 129 8095 Cell Mexico; 925 226 8038 Skype - Webb Elkins, webbelkins [- at -] hotmail.com, none, 9252268038

Ride Wanted From SJD To Todos Santos on Thursday November 28th - Need a ride from the airport (SJD) to Todos Santos. Arriving at 10:15 on Westjet from Calgary. 2 people with not much luggage. Thank you - Les Schubert, lschubert [- at -] platinum.ca

Tecate End Of November - Coming from Tuscon to Tecate on or near November 29 heading to Todos Santos. Looking to caravan from the Tecate crossing to as far south as possible. John and Laura - Laura Sheppard, ljs46 [- at -] hotmail.com, 503.423.7851, Todos Santos

Pick Up At Cabo Airport - Family of 10 arriving on Dec. 21. Looking for someone to pick us up at airport and deliver to Pescadoro. - Maryjane Steele, mwards [- at -] aol.com, 202 437 1873

Ride Share Or Caravan December, 2013 - I am looking to connect with folks driving down Baja. I am coming down from Colorado for a 3-4 month stint. Contact me at deniseesm [- at -] icloud.com Please Re: email as interested in caravan Baja. Thank you - Abrams Denise, deniseesm [- at -] icloud.com, Cabo San Lucas


---
Submit your Rides or Caravans Needed/Available articles here: http://www.bajawesternonion.com/submitad.asp


---
Pet Corner (Lost and Found pet articles will run for two weeks) Return to Top
Let us know if you find or place your pet so we can remove your ad -
---

Hungry Doggies - We the beach dogs of Punto Lobos and Las Palmas are once again asking for your help. A bag of dog food lasts quite a while for us but not forever. If you could drop a bag at Tecolote book store Kate will make sure it gets to us. And if you would like an excuse to go to Palm Beach once a week we would be delighted to see you. Our summer friends have to go to work now and we would enjoy visiting with the snowbirds - Los Perros De La Playa, maryanndoug [- at -] gmail.com

Wanted: Good Home For Two Lovely Doggies - They are rescued Todos Santos dogs, already vaccinated, spayed and in good health. Male and female about 1 year old, size small-med, very kind and protective. More info & photos please email me. - Stefano, pumpkinfood [- at -] gmail.com



Not Getting Enough Affection? - Need some loving? There are many beautiful cats and kittens just waiting to purr for you at Kitty Heaven. You could visit with them once a week or as often as you like. You might even want to help clean up a bit or maybe buy them some food. Why don't you come for a visit? - they love meeting new friends. - Angelique, bajakitties [- at -] yahoo.com, 145-0250


---
Submit your Pet Corner articles here: http://www.bajawesternonion.com/submitad.asp (and remember to Spay or Neuter your pets)

---

Quote of the Day: " Virtue has a veil, vice a mask. " ~ Victor Hugo