Today's Weather
Click for Forecast


Click for Larger Maps

---
Community Access
Policia Preventiva
Todos Santos Police
612 145-1052
Commandante Navarro

Ministero Publico
State Police
612 145 0198
Commandante Erigoyen

Bomberos
Fire Department
Cel. 612-142-6387
Commandante Cadena


---




---
Baja Western Onion
Alan Thompson - Publisher
Debra Webster - Editor
Advertising Information
e-mail For General Feedback
---
News and Events, Questions and Answers, Food And Fun, For Sale and Wanted
---

Small Work Show - All artists are invited to submit work in December for the small works show - no larger than 14" on a side - priced no greater than $150 U.S. Celebrate the holidays with art. Bring up to 5 pieces to our new venue, Casa Tota, on Monday Dec 9th between 11-1 - 50 peso hanging fee for all five. Opening reception on Thursday, Dec. 12th - 5 - 7. - oscarntori [- at -] yahoo.com, Todos Santos


Hotel Vidasoul - Come spend the night with us at Hotel Vidasoul the East Cape's newest hotel. We are running a fall special, luxury king room for $99. Eat at our famous East Cape restaurant The Crossroads Country Club. Everything over there is new, new, new.

We are ready for groups, conferences and weddings. - Joan Hafenecker, joan [- at -] vidasoul.com, www.vidasoul.com, 624 157-9542, Cabo Pulmo-East Cape



Saturday Fun Time For Kids 3-10 Years Old Starts Again This Week - A unique program for children, designed to enhance their natural creativity, imagination, and curiousity through art, music, storytelling, science exploration, puppetry, cognitive games, cooking, imaginative play, spanish, and drama. With a strong emphasis on conflict resolution and cooperation, this is an enriching experience for children, offered by a bi-lingual veteran teacher. Great fun for them, free time for you! Call for more information. Begins this Saturday, Oct. 19 from 9:30 to 12.

"Tracy's enrichment program is unlike any I've ever encountered. The space she's created at her home for the children, the unique projects she's developed, the quality of her materials-- they are all remarkable. Our children talk about Tracy as if she is a magical being-- which she is. A magic being who challenges our children to think creatively and explore science and drama, baking, story-telling-- she covers so much ground in a perfect compliment to both school and afterschool play. How lucky for all of us that she's right here in Todos Santos!" Joanna Hershon, mother of Noah and Wyatt, 8 year old twin boys - Tracy Monk Durland, 612 154 4729, Todos Santos


Rumi Garden Grand Re- Opening This Friday - Hello Everyone and welcome back for a new season in Todos Santos. We are having a Grand re- opening this Friday Oct. 25th, with 2 for 1 specials this Friday only, all day from 12 PM to 9pm.

Once again we'll feature excellent Asian cuisine at our beautiful space. Rumi Garden continues to have great reviews as well as a fabulous chef. We are vegan friendly with many vegetarian dishes and we also feature organic meat and vegetables.

We have also added some remodeling since last season so come see. - Rumi Garden, Yanggum [- at -] RumiGarden.com, http://www.rumigarden.com/, 612-145-1088, Todos Santos



Dora Is Missing! - Yellow Mexican hound, about 40kilos, brown eyes. She has a brown leather collar with silver studs. She has Addison's disease, and most of her hair is missing so she appears dark gray-brown. She has healing scars on her face. She is very friendly with people but no so friendly with other dogs. If you have seen her please contact Scott and Maria at Los Bules here in Playa Congrejos/San Pedrito barrio. We miss her and love her very much. She needs her medicine twice a day and needs to drink large amounts of water. Call 612 118-1062 or 612 134-0684 if you have seen her please! - scott [- at -] pescadise.com, Pescadero

Ride Needed From San Diego To La Paz Last Week Of October - Easy going 50-yr-old man. Veteran of many Baja journeys. Can share driving duties. Excellent spanish speaker and driver. - Eric Friedrichsen, Ericf92008 [- at -] yahoo.com, 319-486-3916, Baja California Sur


Paper Tile Mosaic Class - Come have some fun, eat and create too! Make your own paper tile mosaic creation. Saturday October 26th from 9ish to 5ish at Nanette's gallery/home/garden in Todos Santos. Make your reservation for directions. Private classes are also available full or 1/2 day four or more, you pick date.

Class includes lunch, yummy dessert and materials (except please bring 4 high quality slick paper magazines: Architectural Digest, Vogue, Vanity Fair). Cost is 1,100 pesos. Space limited to 8 adults. Look for November announcement of Totem Making/Merlin Inside Class. - Nanette, unmundodeheartswideopen [- at -] gmail.com, 14 50183


Need Your Support! - Hello my name is Claudia, I'm currently a student in La Paz but I live in Todos Santos. I am currently part of this competition in my university for an exposition coming soon, We each got to pick our topics, and I choose Todos Santos! I made an invitation and a poster and posted them on Facebook. Where do you come in? I need your support and I would appreciate that you follow the link and like my pictures! The winner will receive a very nice A on the class final. Thanks four your support! - Claudia Millan , https://www.facebook.com/photo.php?fbid=537062856380294&set=a.537061246380455.1073741833.465927006827213&type=1&theater, Baja California Sur

Hallowine Tasting [- at -] La Bodega! - This Wednesday come on down to La Bodega and kick off the season with our 3rd Annual HalloWine Tasting Evening! Special Tasty Tasting Discounts for those in Costume and Bottle Prizes for the best 2 Costumes! Get with it, Get Hallowiney! 5-8pm WED, Oct 30th, Calle Hidalgo - La Bodega De Todos Santos, labodegadetodossantos [- at -] gmail.com, 612 152 -0181


Dharma Talks With Robert K. Hall Resume - on Sunday November 24, 10:00 to 11:30 a.m. The talks are preceded by a period of guided meditation with instructions in the Vipassana tradition and everyone is welcome. Select talks are also available online for listening from the blog site. Join us for our 12th season at the new location Canada del Diablo.

Meditation and Movement Retreat with Robert K. Hall and Richard Strozzi Heckler, February 9 to 15, 2014 hosted at The Inn at Rincon a beachside hotel, located north of La Ribera on the Sea of Cortez.  Come and enjoy Meditation, silence, meditative movement, dharma talks, relaxation, and fine food. For more information and to reserve your space contact us at the email below. - Alvaro Colindres, eldharma [- at -] mac.com, http://www.eldharma.com, 612-145-0676, Todos Santos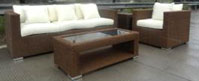 Furniture! Casa Decor La Paz & Cabo - Patio Furniture * Wicker & Rattan * Marble * Rustic Hand Painted Furniture * Copper Furniture * Lighting * Kitchen Cabinets * Doors * Floor & Wall Covering * Art * Accessories * Metal Furniture * Fountains and Urns * Mexican Furniture * Imports from Around the World * Large Selection of Furniture, Rugs & Accessories. Interior Design Service! Custom Furniture! We have it all! 2 locations (Cabo and La Paz) Summer Sale: 25% to 40% Off Selected items!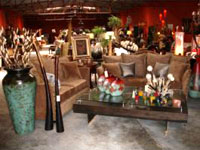 Now Wholesale to the Public: ** Low Price Guarantee. Venta de Mayoreo al Publico ** Garantizamos los precios mas baratos
Cabo San Lucas: km 3.5 on four lane next to Artisanos & Natural Granit. Tel:172 6675; Vonage: 888-557-6533; Mexican Cell: 624-176 8146. Mary Aguirre E-mail: mary.aguirre [- at -] casadecorcabo.com
La Paz: 12,000 sq. Warehouse 560 Marques De Leon
Visit our website at www.antiquerowmarket.com or e-mail: richards77 [- at -] pcisys.net
3 to 12 month Credit - no interest with Banamex card Telephone: 612-129-3364 or Cell: 612-141-7615; USA Telephone: 303-777-5157 - Luis Hernandez


Buzzards Halloween Party - Buzzards Bay Cantina at km 105 will be having a blow out Halloween Party and Costume Contest on October 31st starting at 8pm. Bring your friends and win cash for the best costume, door prizes and drink specials like a Vampires Kiss, the Devils Handshake or Zombie Shots. Check out the new light and sound system and rock this party for a howling good time. Visa & MC Accepted. See you here! - Harry Schikora, buzzardsbaycantina [- at -] gmail.com, www.buzzardsbaycantina.com, 624-141-0098


5th Annual Halloween Party At Hotel California - This year's party is in support of the Latin Cine Youth in Video Programs.   Get your costumes on and plan to dance!  Music with Curvas Peligrosas  & Friends.  Prizes for best costumes, Silent Art Auction & Raffle for the Youth in Viideo Programs.  Saturday Nov. 2nd (Day of the Dead) 7pm. Free entrance. -  Info: (612)145- 0525, info [- at -] hotelcaliforniabaja.com


Jugos Santos Juice Bar - New juice bar at Todos Santos. Camino a las Playitas at the gym on "the otro lado"(just across the MADPA Timber shop.) Fresh juice, coffe, fruit salads, organic fruitbars, supplements and more! - Jugos Santos (facebook), Todos Santos

-->

The Distillery Presents - Season On! Starting Today: Open Daily at 11:00am. Brunch, Lunch and Dinner. Come enjoy our new menu, movies, sports and more! Tell us what you want at your "locals" place.

Now Available! - "Baja Midnight" White Lightning Moonshine - Offering Super Smooth 102 Proof White Lightning just for starters. Try your new/old favorite. "Get Your Shine On"

Upcoming Dinner with Movie Nights:
Fri. Oct. 25 - The Reluctant Fundamentalist (2012) Starring, Riz Ahmed, Liev Schreiber, Kiefer Sutherland, Kate Hudson. A young Pakistani man is chasing corporate success on Wall Street. He finds himself embroiled in a conflict between his American Dream, a hostage crisis, and the enduring call of his family's homeland.
Sat Oct. 26 - Party Day Light Savings Time away - Gratis Moonshine Tasting: All day. Bloody Moon early or Moon-Tini late? Come in and try a drink on the house. (1 per guest gratis, but 2:1 all day...)
Tues Oct. 29 - Clear History (2013) Starring, Larry David, Jon Hamm, Kate Hudson, Michael Keaton, Eva Mendes, Liev Schreiber. A disgraced former marketing executive plots revenge against his former boss, who made billions from the electric car company they started.
Check The Distillery web calendar for all the latest info: thedistillery.mx/calendar-of-events - Vivianne, viviannej [- at -] thedistillery.mx, www.thedistillery.mx, 612-145-0098, Todos Santos



Used Solar Panels And Charge Controller For Sale - I have four BP SX170B 35.4V 4.8A panels. They are in excellent condition. The only reason I'm selling them is to buy a different brand of panel to string with my existing ones. $1.50USD/Watt is a very good price. Also a like-new Xantrex C40 charge controller - barely used $100 or free if you buy the panels! - Mike Carter, mike [- at -] todossantos.cc, 612-108-1162, Baja California Sur



Electric Bills Got You Down ? - Talk to us about an alternative building product for exterior walls if you are planning to remodel or build new. Our eco friendly product is locally manufactured and boasts a 30 R-value! Pest, fire and hurricane resistant, stronger than typical block construction. Superior sound proofing and better constant temperature control. Low introductory pricing for Todos Santos and surrounding areas. - efblockpacific [- at -] gmail.com, 612 117 3353 cell, 612 178 0109, Baja California Sur

Wanted - Looking To Rent Mini-van At Christmas - Wanted - Looking to rent a 6 passenger Van for our family vacation from Dec 28th 2013 to Jan 4th 2014. Need to pick-up and drop off at the San Jose Cabos Int'l airport. We are staying in the Tados / Pescadero area. Please write Chris at hughie [- at -] glencoproducts.com - Chris Hughes, hughie [- at -] glencoproducts.com


Landscaping Palms - Visit A Working Palm Plantation - Come by for a walk around a beautiful, organized palm plantation in Todos Santos. We have species big and small. You could drive away with some small potted palms in your car or pick-up, or you could make arrangements to have your development project supplied with hundreds or thousands of mature palms.

To find us, Print This: From the center of Todos Santos, drop down TopetÉ and follow that all the way to the stop sign. Go left at the stop sign – CafÉ La Esquina will be on your left, keep going by Casa Dracula on your right, by the school on your right and follow the new pavement to the stop sign. On the pole straight ahead of this stop sign there is one of our signs – it is at the bottom of several directional signs and says, 'HDP – ventas en palma'. Go off the pavement straight ahead here and follow this road for about 1/3 mile where you will see the entry to our plantation on the left. There is a sign on the gate which says, 'Huerta Del Pacifico'. - Dean Mcquillen, todossantos1 [- at -] hotmail.com, palms.mx, 612.152.6785 (Nepo), Todos Santos


Mexico Insurance - Find Peace of Mind in Mexico at Mexico on My Mind-The Smart Expat Resource. Purchase your Mexico insurance through a licensed agent that will make sure you have the right coverage for your needs. -Auto, RV & Boat -Travel -Homeowners -Major Medical. Get an Instant Quote Today! - Catherine Burdine, http://www.mexicoonmymind.com/mexico-insurance/, 1-888-461-2099

30 Foot Tailer 4 Rent - I have trail with elec_tv_watrr _kithen_ frig 4 rentfor 200$ /month_ call 760 967 7608 located las brisas up hill from sol 2 markt 10 min to pastora ///good for low bdget surf bum// Also its for sale 1200$ - John Molea, jmolea [- at -] sbcglobal.net, 7609677608, Todos Santos


For Sale/ Se Vende Nissan Frontier 2004 King Cab - For Sale Nissan Frontier 2004 King Cab, Mex. national vehicle, automatic, 4 cylinders, power locks and windows,safety locks and doors,stereo Kenwood CD/MP3/WMA, alarm, truck bed cover, liner & rack,good tires. $90,000 pesos. More photos in Craigslist. http://bajasur.es.craigslist.com.mx/cto/4148029405.html

Se Vende Nissan Frontier 2004 King Cab, Nacional, Automatico, 4 cilindros, ventanas y seguros electricos, chapas de seguridad, alarma, camper, bed liner y rack, buenas llantas. $90,000 pesos. Mas fotos en Craigslist. - Mauricio Duran , durm_27 [- at -] hotmail.com, 612-134-4478, Todos Santos

Baja Souvenirs - affordable, practical, ornamental. here is my craigslist ad: http://bajasur.es.craigslist.com.mx/art/4095708380.html - A. G., gmanflash [- at -] yahoo.com, 6241577004, Cabo San Lucas

Quad 250 Cc - I have low hour china 250 quad runs good well maintain 1200/ 1 dollar a day all aroun town
Call or email760 967 7608 - John Molea, jmolea [- at -] sbcglobal.net, 7609677608, Todos Santos



Document Translations - Do you have any important documents in Spanish that you would like to have in English? Let's translate them over! - Fideicomisos - Contratos - Actas - Any document you need translated. Nearly 10 years experience. Speedy and accurate translations. - Ryan Dobies, ryan [- at -] designtotaste.com, 612 197 5471


Motor Home For Sale - Ford Econoline 22 Foot Class C Motorhome with 351 Motor, aluminum roof, new awning. $6600.USD. Please contact me for more information - Patricio, pbtanguay [- at -] gmail.com, 612-104-3644, Elias Calles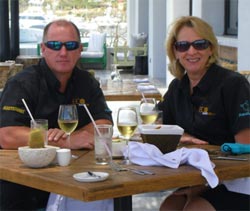 Ecosmart Technologies - Professional Solar Energy and Water Conservation Services - We have 20 years of energy and resource conservation products and service experience. Six years and running in BCS.
Our commercial grade solar batteries have the longest warranty at prices equal to the other batteries on the market.
Now offering a limited number of 250 watt solar panels for $350.00 U.S. Dollars.
Guaranteed installation services by qualified staff, to North American Electrical and Plumbing Standards.
Erwin Lapschies - erwinecosmart [- at -] gmail.com, Cell; 624 166 9473, Los Cabos


Quad Bike Needs A Ride! - Anyone driving down to Baja Sur with room for a used quad bike? I need one bringing down from San Diego (?). Willing to pay you for your help. - Mel Spence, melntrace.livingthedream [- at -] gmail.com, Elias Calles


Need Service For Your Dish TV, Shaw Direct, Or Hughesnet Internet System? - If you need service, I can help you. Whether you need new parts, a new dish or cables, or just a repointing to get you back online or restore your TV service, call me at 612 104 2000 or send an Email to todossantostech [- at -] gmail.com or showmethetruth [- at -] hotmail.es.

I am local, and I provide service for new installations and repairs for the entire Los Cabos region at reasonable rates. - Ernesto Pardo, Todos Santos Technologies, todossantostech [- at -] gmail.com, showmethetruth [- at -] hotmail.es, 612 104 2000, Todos Santos



Truck Camper For Sale - 11 Foot quality truck camper with full kitchen and bathroom. Queen size, north/south bed. Aluminum roof carriers. Will deliver and set up at your site if required. $4800 USD. - Patricio, pbtanguay [- at -] gmail.com, 612-104-3644, Elias Calles



Excellent House Keeper Available / Excelente Ama De Casa Disponible - I am seeking house cleaning opportunities in the Todos Santos area. I am an honest and reliable housekeeper and I will take good care of your home. My English is very limited but you can call my friend Iris at 612 119 6998 for English. References available..

Busco oportunidades de limpieza de la casa en la zona de Todos Santos. Soy un ama de llaves confiables y voy a cuidar bien de su hogar. Referencias disponibles.

Please contact me by Email or Telephone / Por favor, póngase en contacto conmigo por correo electrónico o teléfono: - Rocio Castro, lucydory_ [- at -] hotmail.com, 612 133 8906.
Let Our Advertisers Know You Found Them In The Baja Western Onion :) -
---
Readers Tip: You can find and search Most Back Issues of The Baja Western Onion here: bajawesternonion.com/back-issues.asp -
---
Submit your News and Events, Questions and Answers articles here: http://www.bajawesternonion.com/submitad.asp

---
Exchange Rate - Mexican Pesos to $1 USD - Courtesy exchange-rates.org
---
Please Note: The "Featured Events This Week" section is limited to non-recurring business and community events (Sorry, no "Happy Hours," "Daily Specials," "Weekly Classes," or other recurring business (for profit) activities or workshops.)


---
Friday, October 25
Rumi Garden Grand Re- Opening - 2 for 1 specials this Friday only, all day from 12 PM to 9pm. - Rumi Garden, Yanggum [- at -] RumiGarden.com, http://www.rumigarden.com/, 612-145-1088, Todos Santos

Movie Night - The Reluctant Fundamentalist, 7:30 PM - The Distillery, Vivianne, viviannej [- at -] thedistillery.mx, www.thedistillery.mx, 612-145-0098, Todos Santos

Saturday, October 26
Paper Tile Mosaic Class - Make your own paper tile mosaic creation. 9ish to 5ish, Nanette's gallery/home/garden, Todos Santos. Class includes lunch, dessert and materials (bring 4 high quality slick paper magazines) 1,100 pesos. Space limited to 8 adults. - Nanette, unmundodeheartswideopen [- at -] gmail.com, 14 50183
Palapa Society Library Open For Adults And Children - From 10 to 1pm, Palapa Society Center, Todos Santos. Calle Bojorquez between Cuauhtemec and Carrillo. - Eva info [- at -] palapasociety.com, Todos Santos

Day Light Savings Party - Gratis Moonshine Tasting All day. 1 drink on the house. (1 per guest gratis, but 2:1 all day.) - The Distillery, Vivianne, viviannej [- at -] thedistillery.mx, www.thedistillery.mx, 612-145-0098, Todos Santos

Monday, October 28
Palapa Society Library Open For Adults And Children - From 10 to 1pm, Palapa Society Center, Todos Santos. Calle Bojorquez between Cuauhtemec and Carrillo. - Eva info [- at -] palapasociety.com, Todos Santos

Tuesday, October 29
Movie Night Clear History, 7:30 PM - The Distillery, Vivianne, viviannej [- at -] thedistillery.mx, www.thedistillery.mx, 612-145-0098, Todos Santos

Wednesday, October 30
Palapa Society Library Open For Adults And Children - From 10 to 1pm, Palapa Society Center, Todos Santos. Calle Bojorquez between Cuauhtemec and Carrillo. - Eva info [- at -] palapasociety.com, Todos Santos

3rd Annual HalloWine Tasting - La Bodega, 5-8pm WED, Oct 30th, Calle Hidalgo - La Bodega De Todos Santos, labodegadetodossantos [- at -] gmail.com, 612 152 -0181

Wednesday, October 30
Buzzards Halloween Party - Buzzards Bay Cantina, km 105, 8pm. - Harry Schikora, buzzardsbaycantina [- at -] gmail.com, www.buzzardsbaycantina.com, 624-141-0098

Friday, November 01
Free Solar Equipment Seminar - In Todos Santos. Question and Answer sessions, battery service training and more. Space is limited. - Erwin Lapschies, erwinecosmart [- at -] gmail.com, 624 166 9473, Todos Santos

Saturday, Nov. 2nd
5th Annual Halloween Party - Music by Curvas Peligrosas  & Friends.  Prizes for best costumes, Silent Art Auction & Raffle for the Youth in Video Programs. Hotel California,  7pm. Free entrance. -  Info: (612)145- 0525, info [- at -] hotelcaliforniabaja.com

---


Anyone planning an event should check the Online Community Calendar
before choosing a date to see if something else is already planned and avoid conflicts. -
Featured Local Services Directory Return to Top

Alarm And Security Systems

Home Security - BajaAlarm provides the Todos Santos, Pescadero & Cerritos areas with Security Alarm Systems, Alarm System Monitoring, Camera Surveillance Systems, and Property Watch & Inspections. For more info or free estimate please email: bajaalarm [- at -] shaw.ca, or call: 612-118-6854. - BajaAlarm, Baja California Sur

Computer Repairs

Josue Castillo Parts, service, cleaning, anti-virus, home networking. - jocama85 [- at -] hotmail.com, 612 143 1508, Pescadero



Satellite TV/Water Systems

Todos Santos Technologies - Water System Installation, Tinaco cleaning, Satellite TV system installs and repairs. - Humberto Pardo, showmethetruth [- at -] hotmail.es, 612-104-2000, Todos Santos.

Solar Hot Water Systems


Solstice Solar of Baja - Solar Domestic FAQ #2: "I have PV (photovoltaic solar panels that generate electricity), can't that heat my water?" Click solsticesolarofbaja.com/residential/solar-domestic/faq/ for the answer. Solstice Solar of Baja, Solar Hot Water Heating Systems for Home or Pool. - Skip Ackerman, info [- at -] solsticesolarofbaja.com, http://solsticesolarofbaja.com, 624-142-8002 or 970-963-0846


Solar Energy

Solar Energy Products - We offer the following items in stock: panels, controllers, inverters, pumps, refrigerators. Panels by order from $1.40 USD per watt. We can provide facturas. Located in Pescadero, Como El Sol, S. de RL de CV. For more information, call 612-149-3825; or write heideladam02 [- at -] gmail.com, Pescadero.

Towing Services

Baja Wheeling Towing Service - Baja Wheeling S.A. de C.V. is a legal, professional transporting company, servicing canada, usa and mexico. your rig won't be impounded by the federales. Call for a quote: 011-52-612-688-0073, send email bajawheeling [- at -] gmail.com or visit bajawheeling.com. Baja California Sur

---

Your Ad Here

Advertise For Only $5 US per Week! - Advertise your services in The Baja Western Onion here in our New Local Services Directory Put your ad in front of over 3,700 3,800 Baja Western Onion Readers twice a week for only $5.00 US per week. More Info Here
---
Real Estate, Rentals, and House Sitting - Available/Wanted Return to Top
---

Searching Room For Rent/housekeeper - Hi, I'm Anna(35) from Barcelona and I'm looking for a room to rent, I would like to stay until February or more. Maybe I can also take care of a house in exchange for lodging, or walk your pets. If you want you can call me at 9982281641 and be in the center of Todos Santos. See you soon! - Anna Olivella Casas, arcoirisdeluzinfinita [- at -] hotmail.com, 9982281641

---
Submit your Real Estate/Rentals/House Sitting/Property Management Services articles here: http://www.bajawesternonion.com/submitad.asp


---
Rides or Caravans Available/Wanted Return to Top
Note: Ads will run for two weeks unless dated. Please list the date in the title, and specify which airport. Goes without saying, everyone shares expenses for beer, gas, food, etc

To remove your ad if you find a ride or caravan, let us know here: www.bajawesternonion.com/submitad.asp -
---

Need Ride From Cabo Airport To TS - Need a ride from airport to TS for self and small dog. On 10/28. Arrive 2:35 on Alaska Air. - Pamela Vantress, pavantress [- at -] yahoo.com, 415-246-8117, United States

Ride Needed From SJD Airport To Pescadero Oct. 29 - Looking for a ride for 2 gringas from SJD Airport to the Beach side of Pescadero, October 29th in the afternoon. Will pay $ - Robyn Sills, res [- at -] usamedia.tv, Pescadero

Driving San Diego-Todos Santos - Planning to leave San Diego area for Todos Santos the end of October -- exact date somewhat flexible -- hoping to find co-driver/passenger to join me and my extremely sweet medium sized, well behaved, dog. - Sara Gay Dammann, sgdamm2002 [- at -] gmail.com, 231-675-5264, United States

Need Ride From San Jose Airport To Todos Santos November 1st - Hello! We, meaning myself, two small dogs and a cat, will be flying from Calgary, Canada and arriving at San Jose airport at approximately 1.22pm on November 1st. Todos Santos will be our final resting place and, guess what, all of us need a ride! If you can help we will certainly pay the going rate and would be furever grateful:) Thank you! Patricia, Trooper, Martin and Rascal Fullerton. - Patricia Fullerton Sims, patriciafullerton56 [- at -] gmail.com, 403-569-1011, Canada

Caravanning From Tecate First Week in November - Crossing over at Tecate. Mostly camping on the way to la Paz. Self sufficient female with dos perros muy valientes. If you wish to join us on this familiar trip write to: cosmic.cougar [- at -] gmail.com - cosmic.cougar [- at -] gmail.com, Baja California Sur

Ride To La Paz November 7th? - Very nice mature female needs a ride from Todos Santos to La Paz sometime around November 7th. Will gladly pay for gas and more. email: villagedwellers [- at -] yahoo.com. - , villagedwellers [- at -] yahoo.com, Todos Santos

Ride Offered From Ca. To Baja Sur - Leaving the Bay area around November 8th or thereabouts, but Could pick up someone further south. Driving to San Jose /Zacatitos and could drop person off in La Paz or Todos Santos. Would love compatible companion to share driving and gas. Trip will be relaxed, a mini vacation stopping at nice places. No tobacco, travel fairly light. Person will be invited to stay at my Los Zacatitos retreat if we enjoy the trip. - Judith greenleaf, grnleaf [- at -] mcn.org, http://www.judithgreenleaf.com/, 707 937 0430, Baja California Sur

From Cancun to Cabo On November 20 Or So - Traveling from Cancun area to Cabo area, and returning to Cancun on November 27 or so. Will drive your vehicle, share ride or whatever, either or both ways or only to Mexico City D.F. or wherever. There are two of us. Both very reliable with good references. Webb Elkins, Playa del CArmen, Mexico; webbelkins [- at -] hotmail.com; 984 129 8095 Cell Mexico; 925 226 8038 Skype - Webb Elkins, webbelkins [- at -] hotmail.com, none, 9252268038

Tecate End Of November - Coming from Tuscon to Tecate on or near November 29 heading to Todos Santos. Looking to caravan from the Tecate crossing to as far south as possible. John and Laura - Laura Sheppard, ljs46 [- at -] hotmail.com, 503.423.7851, Todos Santos

Pick Up At Cabo Airport - Family of 10 arriving on Dec. 21. Looking for someone to pick us up at airport and deliver to Pescadoro. - Maryjane Steele, mwards [- at -] aol.com, 202 437 1873

Ride Share Or Caravan December, 2013 - I am looking to connect with folks driving down Baja. I am coming down from Colorado for a 3-4 month stint. Contact me at deniseesm [- at -] icloud.com Please Re: email as interested in caravan Baja. Thank you - Abrams Denise, deniseesm [- at -] icloud.com, Cabo San Lucas


---
Submit your Rides or Caravans Needed/Available articles here: http://www.bajawesternonion.com/submitad.asp


---
Pet Corner (Lost and Found pet articles will run for two weeks) Return to Top
Let us know if you find or place your pet so we can remove your ad -
---

Hungry Doggies - We the beach dogs of Punto Lobos and Las Palmas are once again asking for your help. A bag of dog food lasts quite a while for us but not forever. If you could drop a bag at Tecolote book store Kate will make sure it gets to us. And if you would like an excuse to go to Palm Beach once a week we would be delighted to see you. Our summer friends have to go to work now and we would enjoy visiting with the snowbirds - Los Perros De La Playa, maryanndoug [- at -] gmail.com

Wanted: Good Home For Two Lovely Doggies - They are rescued Todos Santos dogs, already vaccinated, spayed and in good health. Male and female about 1 year old, size small-med, very kind and protective. More info & photos please email me. - Stefano, pumpkinfood [- at -] gmail.com



Not Getting Enough Affection? - Need some loving? There are many beautiful cats and kittens just waiting to purr for you at Kitty Heaven. You could visit with them once a week or as often as you like. You might even want to help clean up a bit or maybe buy them some food. Why don't you come for a visit? - they love meeting new friends. - Angelique, bajakitties [- at -] yahoo.com, 145-0250


---
Submit your Pet Corner articles here: http://www.bajawesternonion.com/submitad.asp (and remember to Spay or Neuter your pets)

---

Quote of the Day: " Halloween was confusing. All my life my parents said, "Never take candy from strangers." And then they dressed me up and said, "Go beg for it." I didn't know what to do! I'd knock on people's doors and go, "Trick or treat." "No thank you." " ~ Rita Rudner, American Comedianne