Today's Weather
Click for Forecast


Click for Larger Maps

---
Community Access
Policia Preventiva
Todos Santos Police
612 145-1052
Commandante Navarro

Ministero Publico
State Police
612 145 0198
Commandante Erigoyen

Bomberos
Fire Department
Cel. 612-142-6387
Commandante Cadena


---




---
Baja Western Onion
Alan Thompson - Publisher
Debra Webster - Editor
Advertising Information
e-mail For General Feedback
---
News and Events, Questions and Answers, Food And Fun, For Sale and Wanted
---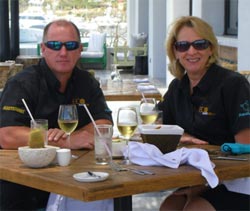 Ecosmart Technologies - Professional Solar Energy and Water Conservation Services - We have 20 years of energy and resource conservation products and service experience. Six years and running in BCS.
Our commercial grade solar batteries have the longest warranty at prices equal to the other batteries on the market.
Now offering a limited number of 250 watt solar panels for $350.00 U.S. Dollars.
Guaranteed installation services by qualified staff, to North American Electrical and Plumbing Standards.
Erwin Lapschies - erwinecosmart [- at -] gmail.com, Cell; 624 166 9473, Los Cabos


Hotel Vidasoul - Come spend the night with us at Hotel Vidasoul the East Cape's newest hotel. We are running a fall special, luxury king room for $99. Eat at our famous East Cape restaurant The Crossroads Country Club. Everything over there is new, new, new. We are ready for groups, conferences and weddings. - Joan Hafenecker, joan [- at -] vidasoul.com, www.vidasoul.com, 624 157-9542, Cabo Pulmo-East Cape



Rumi Garden Grand Re- Opening This Friday - Hello Everyone and welcome back for a new season in Todos Santos. We are having a Grand re- opening this Friday Oct. 25th, with 2 for 1 specials this Friday only, all day from 12 PM to 9pm.

Once again we'll feature excellent Asian cuisine at our beautiful space. Rumi Garden continues to have great reviews as well as a fabulous chef. We are vegan friendly with many vegetarian dishes and we also feature organic meat and vegetables.

We have also added some remodeling since last season so come see. - Rumi Garden, Yanggum [- at -] RumiGarden.com, http://www.rumigarden.com/, 612-145-1088, Todos Santos


Paper Tile Mosaic Class - Come have some fun, eat and create too! Make your own paper tile mosaic creation. Saturday October 26th from 9ish to 5ish at Nanette's gallery/home/garden in Todos Santos. Make your reservation for directions. Private classes are also available full or 1/2 day four or more, you pick date.

Class includes lunch, yummy dessert and materials (except please bring 4 high quality slick paper magazines: Architectural Digest, Vogue, Vanity Fair). Cost is 1,100 pesos. Space limited to 8 adults. Look for November announcement of Totem Making/Merlin Inside Class. - Nanette, unmundodeheartswideopen [- at -] gmail.com, 14 50183


Galeria Logan Open - We are open 10-5 Monday though Friday. Saturday we are open 10-5 Please come on in. Thank you Jill Logan - Jill Logan, jillLogan2001 [- at -] yahoo.com, 612 14 50151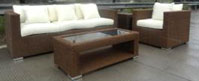 Furniture! Casa Decor La Paz & Cabo - Patio Furniture * Wicker & Rattan * Marble * Rustic Hand Painted Furniture * Copper Furniture * Lighting * Kitchen Cabinets * Doors * Floor & Wall Covering * Art * Accessories * Metal Furniture * Fountains and Urns * Mexican Furniture * Imports from Around the World * Large Selection of Furniture, Rugs & Accessories. Interior Design Service! Custom Furniture! We have it all! 2 locations (Cabo and La Paz) Summer Sale: 25% to 40% Off Selected items!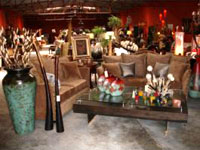 Now Wholesale to the Public: ** Low Price Guarantee. Venta de Mayoreo al Publico ** Garantizamos los precios mas baratos
Cabo San Lucas: km 3.5 on four lane next to Artisanos & Natural Granit. Tel:172 6675; Vonage: 888-557-6533; Mexican Cell: 624-176 8146. Mary Aguirre E-mail: mary.aguirre [- at -] casadecorcabo.com
La Paz: 12,000 sq. Warehouse 560 Marques De Leon
Visit our website at www.antiquerowmarket.com or e-mail: richards77 [- at -] pcisys.net
3 to 12 month Credit - no interest with Banamex card Telephone: 612-129-3364 or Cell: 612-141-7615; USA Telephone: 303-777-5157 - Luis Hernandez


Free Solar Equipment Seminar - Ecosmart Technologies is holding a free solar equipment seminar question and answer session on November 1st. in Todos Santos. Question and Answer sessions, battery service training and much much more is discussed to help homeowners save time and money, propane, electricity and water. Please sign up as space is limited. - Erwin Lapschies, erwinecosmart [- at -] gmail.com, 624 166 9473, Todos Santos


Perla Is Lost - La cachora. pearl is small, white with pink trim, she has beautiful eyes, short legs and a long nose. She needs medication for a blood disease. Friendly and charming, but she needs to come home to me. Please contact me through this message or call richard at 6121177256 - Jane Delozier, La cachora, Jane.delozier [- at -] gmail.com, 6121177256


Tango & Wine & Embers - With a wide range of culinary delights in the city of La Paz, Estancia Uruguaya Grill-Bar offers natural meats slowly roasted over hot coals to preserve their juiciness. Scented with the delicious taste of mesquite Enjoy roast, steak, prime rib, regular generous portions of ribs and boneless ribs, pork, matambritos, pamplonas, picaña, Pulpón, rack of lamb and vacio with "chimichurri criollo". (A Traditional sauce from Uruguay and Argentina, which is parsley based with spices and olive oil).

As well as traditional snacks: empanadas, provoletta, Creole sausage, black pudding, chitterlings, sweetbreads and grilled kidneys. YOu should not miss savoring the traditional roasted meats with a cup of authentic uruguayan wine, tannat uruguayo! "because we know about meat" We are open from Tuesday to Sunday from 1:30 to 12:00 - Cecilia Villalobos, https://www.facebook.com/estanciauruguaya.parrillabar?fref=ts, 6121364881, La Paz


The Distillery Presents - New - Hours: Starting Tuesday and Friday Only. 11:00 - 9:00 Come enjoy our new menu, movie and more! Check back Friday for more news.

!Now Available! - "Baja Midnight" White Lightning Moonshine - Offering 102 Proof White Lightning just for starters. Try your new - old favorite. "Get Your Shine On"

Check The Distillery web calendar for all the latest info: thedistillery.mx/calendar-of-events - Vivianne, viviannej [- at -] thedistillery.mx, www.thedistillery.mx, 612-145-0098, Todos Santos



Rock & Roll In SJD - Come see "The Shanks" at Rock & Brews in San Jose del Cabo on October 25 and 26. The Shanks are a hot, classic-rock cover band out of the Bay area, with strong ties to Los Cabos and Pescadero. They're playing a special weekend gig at this hip new club, opened by Paul Stanley and Gene Simmons from KISS. There will be an opening band each night at 8, followed by The Shanks, who will be rocking the Baja all night! No cover. - Lisa Green, Lisagreenco [- at -] hotmail.com, http://www.theshanksband.com/, 612-134-8720, Baja California Sur - Lisa Green, 612-134-8720, United States

Have A Scooter To Rent Or Sell? - Hello I am visiting the area for the month of November without a car and would love the use of a scooter to get from town to beach, etc. If you have one that I may use please email me. Thanks - Jennifer, jensands2001 [- at -] yahoo.com



Mexican Cooking Classes - Buen Provecho is launching its second season of authentic Mexican cooking classes in La Paz. Menus for classes (Oct 29 to March 15) are posted on the web site (click on calendar in the right column. Contact us with any question, or to sign up.

Buen Provecho has teamed up with Se Habla ... La Paz and with three excellent La Paz B&Bs to offer a package learning vacation deal. Look for details on the web site. - Renee Lagloire, info [- at -] buenprovecholapaz.com, http://www.buenprovecholapaz.com, 122-6409, La Paz


Landscaping Palms - Visit A Working Palm Plantation - Come by for a walk around a beautiful, organized palm plantation in Todos Santos. We have species big and small. You could drive away with some small potted palms in your car or pick-up, or you could make arrangements to have your development project supplied with hundreds or thousands of mature palms.

To find us, Print This: From the center of Todos Santos, drop down TopetÉ and follow that all the way to the stop sign. Go left at the stop sign – CafÉ La Esquina will be on your left, keep going by Casa Dracula on your right, by the school on your right and follow the new pavement to the stop sign. On the pole straight ahead of this stop sign there is one of our signs – it is at the bottom of several directional signs and says, 'HDP – ventas en palma'. Go off the pavement straight ahead here and follow this road for about 1/3 mile where you will see the entry to our plantation on the left. There is a sign on the gate which says, 'Huerta Del Pacifico'. - Dean Mcquillen, todossantos1 [- at -] hotmail.com, palms.mx, 612.152.6785 (Nepo), Todos Santos


Iphone 4, 32 Gb - I thought it was sold, but buyer did not show. Excellent condition Iphone 4, 32GB, jailbroken. That means it can be used with any Phone provider. Comes with all the adaptors and a waterproof case. The case alone is worth $80.00.... total for all only $350. US. - Karl Herbold, storagemx [- at -] yahoo.com, La Paz


Spanish Beginners - A New Class for Spanish beginners will start on the 5th of November, reasonably priced, fun and full of good information and lots of contacts for the necessities. email for more info and the location in Todos Santos. Weekly 2 hour sessions every Tuesday. Private individuals or groups can be arranged. - gilbert75losos [- at -] gmail.com



Looking For Inexpensive Dresser/chest Of Drawers - Wanted Dresser/chest Of Drawers... Found HIS... now need HERS! Still looking for a dresser of drawers. Nothing special, solid wood preferred. - - April Or Bolo, lotusmother [- at -] hotmail.com, (612) 169-9291, Pescadero


Need Service For Your Dish TV, Shaw Direct, Or Hughesnet Internet System? - If you need service, I can help you. Whether you need new parts, a new dish or cables, or just a repointing to get you back online or restore your TV service, call me at 612 104 2000 or send an Email to todossantostech [- at -] gmail.com or showmethetruth [- at -] hotmail.es.

I am local, and I provide service for new installations and repairs for the entire Los Cabos region at reasonable rates. - Ernesto Pardo, Todos Santos Technologies, todossantostech [- at -] gmail.com, showmethetruth [- at -] hotmail.es, 612 104 2000, Todos Santos



Diane's Incredible Carrot Cake - Coming back to Que Rico and Pura Vida in Todos Santos. Diane is baking and cooking meals again. Menus available on request. Good old home cooking and pies, banana nut cakes, Diane's Decadent Chocolate Brownies. Catering your gatherings, home events and parties. dianejoy39 [- at -] yahoo.com - Diane, dianejoy39 [- at -] yahoo.com, Todos Santos



Excellent House Keeper Available / Excelente Ama De Casa Disponible - I am seeking house cleaning opportunities in the Todos Santos area. I am an honest and reliable housekeeper and I will take good care of your home. My English is very limited but you can call my friend Iris at 612 119 6998 for English. References available..

Busco oportunidades de limpieza de la casa en la zona de Todos Santos. Soy un ama de llaves confiables y voy a cuidar bien de su hogar. Referencias disponibles.

Please contact me by Email or Telephone / Por favor, póngase en contacto conmigo por correo electrónico o teléfono: - Rocio Castro, lucydory_ [- at -] hotmail.com, 612 133 8906.
Let Our Advertisers Know You Found Them In The Baja Western Onion :) -
---
Readers Tip: You can find and search Most Back Issues of The Baja Western Onion here: bajawesternonion.com/back-issues.asp -
---
Submit your News and Events, Questions and Answers articles here: http://www.bajawesternonion.com/submitad.asp

---
Exchange Rate - Mexican Pesos to $1 USD - Courtesy exchange-rates.org
---
Please Note: The "Featured Events This Week" section is limited to non-recurring business and community events (Sorry, no "Happy Hours," "Daily Specials," "Weekly Classes," or other recurring business (for profit) activities or workshops.)


---
Wednesday, October 23
Palapa Society Library Open For Adults And Children - From 10 to 1pm, Palapa Society Center, Todos Santos. Calle Bojorquez between Cuauhtemec and Carrillo. - Eva info [- at -] palapasociety.com, Todos Santos

Friday, October 25
Rumi Garden Grand Re- Opening - 2 for 1 specials this Friday only, all day from 12 PM to 9pm. - Rumi Garden, Yanggum [- at -] RumiGarden.com, http://www.rumigarden.com/, 612-145-1088, Todos Santos

Saturday, October 26
Paper Tile Mosaic Class - Make your own paper tile mosaic creation. 9ish to 5ish, Nanette's gallery/home/garden, Todos Santos. Class includes lunch, dessert and materials (bring 4 high quality slick paper magazines) 1,100 pesos. Space limited to 8 adults. - Nanette, unmundodeheartswideopen [- at -] gmail.com, 14 50183
Palapa Society Library Open For Adults And Children - From 10 to 1pm, Palapa Society Center, Todos Santos. Calle Bojorquez between Cuauhtemec and Carrillo. - Eva info [- at -] palapasociety.com, Todos Santos

Monday, October 28
Palapa Society Library Open For Adults And Children - From 10 to 1pm, Palapa Society Center, Todos Santos. Calle Bojorquez between Cuauhtemec and Carrillo. - Eva info [- at -] palapasociety.com, Todos Santos

Friday, November 01
Free Solar Equipment Seminar - In Todos Santos. Question and Answer sessions, battery service training and more. Space is limited. - Erwin Lapschies, erwinecosmart [- at -] gmail.com, 624 166 9473, Todos Santos

---


Anyone planning an event should check the Online Community Calendar
before choosing a date to see if something else is already planned and avoid conflicts. -
Featured Local Services Directory Return to Top

Alarm And Security Systems

Home Security - BajaAlarm provides the Todos Santos, Pescadero & Cerritos areas with Security Alarm Systems, Alarm System Monitoring, Camera Surveillance Systems, and Property Watch & Inspections. For more info or free estimate please email: bajaalarm [- at -] shaw.ca, or call: 612-118-6854. - BajaAlarm, Baja California Sur

Computer Repairs

Josue Castillo Parts, service, cleaning, anti-virus, home networking. - jocama85 [- at -] hotmail.com, 612 143 1508, Pescadero



Satellite TV/Water Systems

Todos Santos Technologies - Water System Installation, Tinaco cleaning, Satellite TV system installs and repairs. - Humberto Pardo, showmethetruth [- at -] hotmail.es, 612-104-2000, Todos Santos.

Solar Energy

Solar Energy Products - We offer the following items in stock: panels, controllers, inverters, pumps, refrigerators. Panels by order from $1.40 USD per watt. We can provide facturas. Located in Pescadero, Como El Sol, S. de RL de CV. For more information, call 612-149-3825; or write heideladam02 [- at -] gmail.com, Pescadero.

Towing Services

Baja Wheeling Towing Service - Baja Wheeling S.A. de C.V. is a legal, professional transporting company, servicing canada, usa and mexico. your rig won't be impounded by the federales. Call for a quote: 011-52-612-688-0073, send email bajawheeling [- at -] gmail.com or visit bajawheeling.com. Baja California Sur

---

Your Ad Here

Advertise For Only $5 US per Week! - Advertise your services in The Baja Western Onion here in our New Local Services Directory Put your ad in front of over 3,700 3,800 Baja Western Onion Readers twice a week for only $5.00 US per week. More Info Here
---
Real Estate, Rentals, and House Sitting - Available/Wanted Return to Top
---

Permaculturist / Caretaker Needed - Property in Todos Santos needs a committed caretaker to live on-site. The land is beautiful with coconut and fruit trees, is near town, and has plentiful water. The land would be perfect for a permaculture project. The house is in dis-repair, has water and some plumbing, but lacks electricity currently. Repairs and modest upgrades could be modestly funded if there were a reliable caretaker committed to living on the premises. Perfect opportunity for a resourceful handyman permaculturist who needs land to be in relationship with and who enjoys the beautiful town of Todos Santos. - Brad, bmkahland [- at -] gmail.com, Todos Santos

Great Investment Opportunity!! - 6 hectareas of property w/ ocean and mountain views on top of a hill in a natural area. This property is approximately 10 minutes away from Pescadero toward the mountains. Excelent option for retreats or eco-tourism! >Asking $60,000 US - Omar Piña, omarazul [- at -] icloud.com, 6121050651, Pescadero

Baja Lot For Sale - Own a piece of Paradise. Beautiful lot, ready to build, only a short walk away from the Sea of Cortes and right across from the picturesque San Marcos Island, with amazing views and all services: underground electricity, running water, sewage (septic) satellite and Wi Fi. Access through the Transpeninsular Highway # 1 allows you to drive to the beautiful towns of San Bruno (with a boat launching pier), Loreto and Santa Rosalia. Spend your afternoons picking clams and scallops from the sandbar or relax doing one of your favorite water activities: fishing, jet skiing, scuba diving, snorkeling. The lot is 312.65 meters with a 8x10 storage building with Spanish tile roof, stucco finish and a metal deadbolt lock. Clear title and on site security. . Quiet and peaceful-pet friendly. - Didi Jaskowski, didijaskowski [- at -] gmail.com, https://www.facebook.com/propertybajasurmexico, SKYPE 208 650 4629, Baja California Sur

Home Site - La Poza - Here in Todos Santos near Hotel La Poza is a two bedroom home on a lot of 1,650 m/2. Views of town and near the beach. City water and power. Asking $93,000 USD obo - , lowerbaja [- at -] yahoo.com, 612-161-4728, Todos Santos

Wanted: Rental - Seeking rental Jan 21st to March 18th (2mths) - will consider all options in terms of size and amenities. No pets, non-smoker. References in Todos from 5 winters as a renter. Independent, tidy, quiet, Canadian homeowner/landlord who will respect and care for your property. - Nicole, ngoffinet [- at -] yahoo.ca

Free Casita In Exchange For House Caretaking - I live between Todos santos and LA, and I am looking for a full time caretaker, to live in a casita I have on the property, in the huerta, 5 minutes walk from downtown. This is not a house sitting position, but a permanent one. I will also pay for your electricity, water and gas, in exchange for light supervision (such as paying the gardener and the maid, checking the gas, etc...)You must have a dog , speak english and some spanish.I will be in TS on october 28. Please e mail me now or call 612 102 9232 after oct 28 to set up an interview. Thank you. Sylvie - Sylvie Sabatier, sylviesabatier [- at -] me.com, 612 102 9232

---
Submit your Real Estate/Rentals/House Sitting/Property Management Services articles here: http://www.bajawesternonion.com/submitad.asp


---
Rides or Caravans Available/Wanted Return to Top
Note: Ads will run for two weeks unless dated. Please list the date in the title, and specify which airport. Goes without saying, everyone shares expenses for beer, gas, food, etc

To remove your ad if you find a ride or caravan, let us know here: www.bajawesternonion.com/submitad.asp -
---

Need Ride From Cabo Airport To TS - Need a ride from airport to TS for self and small dog. On 10/28. Arrive 2:35 on Alaska Air. - Pamela Vantress, pavantress [- at -] yahoo.com, 415-246-8117, United States

Ride Needed From SJD Airport To Pescadero Oct. 29 - Looking for a ride for 2 gringas from SJD Airport to the Beach side of Pescadero, October 29th in the afternoon. Will pay $ - Robyn Sills, res [- at -] usamedia.tv, Pescadero

Driving San Diego-Todos Santos - Planning to leave San Diego area for Todos Santos the end of October -- exact date somewhat flexible -- hoping to find co-driver/passenger to join me and my extremely sweet medium sized, well behaved, dog. - Sara Gay Dammann, sgdamm2002 [- at -] gmail.com, 231-675-5264, United States

Need Ride From San Jose Airport To Todos Santos November 1st - Hello! We, meaning myself, two small dogs and a cat, will be flying from Calgary, Canada and arriving at San Jose airport at approximately 1.22pm on November 1st. Todos Santos will be our final resting place and, guess what, all of us need a ride! If you can help we will certainly pay the going rate and would be furever grateful:) Thank you! Patricia, Trooper, Martin and Rascal Fullerton. - Patricia Fullerton Sims, patriciafullerton56 [- at -] gmail.com, 403-569-1011, Canada

Caravanning From Tecate First Week in November - Crossing over at Tecate. Mostly camping on the way to la Paz. Self sufficient female with dos perros muy valientes. If you wish to join us on this familiar trip write to: cosmic.cougar [- at -] gmail.com - cosmic.cougar [- at -] gmail.com, Baja California Sur

Ride To La Paz November 7th? - Very nice mature female needs a ride from Todos Santos to La Paz sometime around November 7th. Will gladly pay for gas and more. email: villagedwellers [- at -] yahoo.com. - , villagedwellers [- at -] yahoo.com, Todos Santos

Ride Offered From Ca. To Baja Sur - Leaving the Bay area around November 8th or thereabouts, but Could pick up someone further south. Driving to San Jose /Zacatitos and could drop person off in La Paz or Todos Santos. Would love compatible companion to share driving and gas. Trip will be relaxed, a mini vacation stopping at nice places. No tobacco, travel fairly light. Person will be invited to stay at my Los Zacatitos retreat if we enjoy the trip. - Judith greenleaf, grnleaf [- at -] mcn.org, http://www.judithgreenleaf.com/, 707 937 0430, Baja California Sur

From Cancun to Cabo On November 20 Or So - Traveling from Cancun area to Cabo area, and returning to Cancun on November 27 or so. Will drive your vehicle, share ride or whatever, either or both ways or only to Mexico City D.F. or wherever. There are two of us. Both very reliable with good references. Webb Elkins, Playa del CArmen, Mexico; webbelkins [- at -] hotmail.com; 984 129 8095 Cell Mexico; 925 226 8038 Skype - Webb Elkins, webbelkins [- at -] hotmail.com, none, 9252268038

Tecate End Of November - Coming from Tuscon to Tecate on or near November 29 heading to Todos Santos. Looking to caravan from the Tecate crossing to as far south as possible. John and Laura - Laura Sheppard, ljs46 [- at -] hotmail.com, 503.423.7851, Todos Santos

Pick Up At Cabo Airport - Family of 10 arriving on Dec. 21. Looking for someone to pick us up at airport and deliver to Pescadoro. - Maryjane Steele, mwards [- at -] aol.com, 202 437 1873

Ride Share Or Caravan December, 2013 - I am looking to connect with folks driving down Baja. I am coming down from Colorado for a 3-4 month stint. Contact me at deniseesm [- at -] icloud.com Please Re: email as interested in caravan Baja. Thank you - Abrams Denise, deniseesm [- at -] icloud.com, Cabo San Lucas


---
Submit your Rides or Caravans Needed/Available articles here: http://www.bajawesternonion.com/submitad.asp


---
Pet Corner (Lost and Found pet articles will run for two weeks) Return to Top
Let us know if you find or place your pet so we can remove your ad -
---

Hungry Doggies - We the beach dogs of Punto Lobos and Las Palmas are once again asking for your help. A bag of dog food lasts quite a while for us but not forever. If you could drop a bag at Tecolote book store Kate will make sure it gets to us. And if you would like an excuse to go to Palm Beach once a week we would be delighted to see you. Our summer friends have to go to work now and we would enjoy visiting with the snowbirds - Los Perros De La Playa, maryanndoug [- at -] gmail.com

Wanted: Good Home For Two Lovely Doggies - They are rescued Todos Santos dogs, already vaccinated, spayed and in good health. Male and female about 1 year old, size small-med, very kind and protective. More info & photos please email me. - Stefano, pumpkinfood [- at -] gmail.com



Not Getting Enough Affection? - Need some loving? There are many beautiful cats and kittens just waiting to purr for you at Kitty Heaven. You could visit with them once a week or as often as you like. You might even want to help clean up a bit or maybe buy them some food. Why don't you come for a visit? - they love meeting new friends. - Angelique, bajakitties [- at -] yahoo.com, 145-0250


---
Submit your Pet Corner articles here: http://www.bajawesternonion.com/submitad.asp (and remember to Spay or Neuter your pets)

---

Quote of the Day: " How did it get so late so soon? It's night before it's afternoon. December is here before it's June. My goodness how the time has flewn. How did it get so late so soon? " ~ Dr. Seuss