Today's Weather
Click for Forecast


Click for Larger Maps

---
Community Access
Policia Preventiva
Todos Santos Police
612 145-1052
Commandante Navarro

Ministero Publico
State Police
612 145 0198
Commandante Erigoyen

Bomberos
Fire Department
Cel. 612-142-6387
Commandante Cadena


---




---
Baja Western Onion
Alan Thompson - Publisher
Debra Webster - Editor
Advertising Information
e-mail For General Feedback
---
News and Events, Questions and Answers, Food And Fun, For Sale and Wanted
---
Timothy Horn Plein Air Workshop -->> - Timothy Horn Plein Air Workshop - February 18, 19 and 20th, 2014. Timothy Horn will host a 3 day plain air workshop in and around Todos Santos. All levels welcome. Cost of workshop is $325.00 USD. If you are not familiar with this most talented artist, check out his website: www.horndesign.com. Class size limited, deposit required. Let's Paint! - Marsha Dahlquist, dahl1751 [- at -] hotmail.com, 612 103 8024

Dentist In Todos Santos - Hello, I'm announcing my dental services In Todos Santos: Dental Implants, Porcelain Crowns, aestehtic fillings, cleaning teeth. During September, we are open Monday and Wednesday. As of October 14, we will be open Monday to Friday. For an appointment or more information, write of call me. Thank you very much. - Dr Angel Hernandez, dentistabajasur [- at -] gmail.com, 612 183 1734, Todos Santos

Bambú Consignment Boutique - Every Saturday Ladies, Bambú will be open from 10 to 7pm with great summer items and more! Or call Esther for a private appointment during the week: 125 51 30 or cel.612 156 55 78 . - Esther Ammann, hotel [- at -] elangelazul.com, https://www.facebook.com/pages/BAMB%C3%9A-Consignment-Boutique/188764597898361, 125 51 30, La Paz



Excellent House Keeper Available / Excelente Ama De Casa Disponible - I am seeking house cleaning opportunities in the Todos Santos area. I am a reliable housekeeper and I will take good care of your home. My English is very limited but you can call my friend Iris at 612 119 6998 for English. For a reference, please send Email to Alan or Debra at AlanrThompson [- at -] gmail.com or Debra [- at -] MyBarnCats.com.

Busco oportunidades de limpieza de la casa en la zona de Todos Santos. Soy un ama de llaves confiables y voy a cuidar bien de su hogar. Para una referencia, por favor envíe un correo electrónico a Alan o Debra: AlanrThompson [- at -] gmail.com o Debra [- at -] MyBarnCats.com.

Please contact me by Email or Telephone / Por favor, póngase en contacto conmigo por correo electrónico o teléfono: - Rocio, lucydory_ [- at -] hotmail.com, 612 133 8906.


Want To Rent Your Vehicle? - I will be in TS Nov 5-20 and would like to rent your small vehicle/car for drives around town and one trip to La Paz or Cabo. i own a small house in Las Brisas and have excellent references and driving record. Thanks for your response! - Beth K, bethk2007 [- at -] gmail.com

Wanted: Large Dog Kennel - I'm looking for a large dog kennel to take on the plane. - Lianne, lianne04 [- at -] hotmail.com, Todos Santos

Back Again To Serve You - Hello all, we are back and in full swing. After remodelation, maintenance and repair of the storm dammage, we and our team are fully motivated again to serve you. Don't forget – we are closed Thursdays. Dining reservations recommended. See you soon. Juerg and Lilly - Juerg And Lilly Wiesendanger, lapoza [- at -] prodigy.net.mx, www.lapoza.com, (612) 145-0400, Todos Santos


Plastic Surgeon In La Paz - Offers 30 Years of Experience. Certified until 2015, member of ISAPS (International Society Of Aesthetic Plastic Surgery), member of AMCPER (Mexican Society Of Plastic Surgery), and many others. I do any cosmetic surgery, botox, fillers, radiofrecuency (procedure in which you get skin tightening, and treatment of cullulite), intense pulse light (treatment in which you improve the quality of your skin,and disappear sundamage), permanent hair removal.



My address is Ignacio Ramirez at the corner with Reforma street. Visit www.drmanliospeziale.com where you can see some surgery results of pre and postoperative cases. Do not take risks: If you are going to do something cosmetic, do it with a Certified Plastic Surgeon.

- Manlio Speziale, manliospeziale [- at -] gmail.com, www.drmanliospeziale.com, 612 1295252 Office, Cell 612 141 6298, La Paz


Blogging/office Admin Position - Looking for motivated and web-savvy person to assist with blogging, social media, image prep, and office admin work. Must be computer-literate. Interest in photography, fashion, and travel a plus. Training provided for right person. Pay based on experience & skill set. Ideal position for recent high school grad or college student. Please respond by email to ltanod [- at -] shaw.ca with brief letter of interest, summary of qualifications/skills, and contact info. - Lynn, ltanod [- at -] shaw.ca


The Distillery Presents - NEW - September Hours - NEW: Tuesday and Friday Only. 3:00 - 9:30 Come enjoy a movie and special hot weather menu.

The Distillery Movie Night - Detachment - Tuesday, September 24, 8:15pm Starring: Adrien Brody, Christina Hendricks & Marcia Gay Harden. A substitute teacher who drifts from classroom to classroom finds a connection to the students and teachers during his latest assignment. http://www.imdb.com/title/tt1683526/

Check The Distillery web calendar for all the latest info: thedistillery.mx/calendar-of-events - Vivianne, viviannej [- at -] thedistillery.mx, www.thedistillery.mx, 612-145-0098, Todos Santos



Heaven On Earth 2014 - Heaven on Earth 2014 is Jan 6-10 This year we are creating "Totems and Saints" with a mixed media, ceramic, mosaic, stone, cement, steel and glass offering. Please visit Donnabilllickart.com website to view the totally amazing workshops over the past 4 years. We have world class instructors this year Lisa Reinertson, John Toki and Donna Billick. These are professional artist's with 40 years of experience to share. The week will help you develop a "Totem or Saint" for your home or garden that will inspire and grow your skills. This is a must not miss year, with a gourmet lunch. included. - Donna Billick, rockartus [- at -] aol.com, donnabillickart.com, 530 2195918, Todos Santos


1995 Nissan Pathfinder - 1995 Nissan Pathfinder, 178,000k. Very strong,clean engine-Runs great! New tires, AC, Thule racks. 2,500. San Jose. Can send pics - Clive, aperture92629 [- at -] yahoo.com, 044 624 178 5021

Chocolates La Laguna Seeks Kitchen - Chocolates La Laguna is looking for a kitchen to rent from mid-October to the end of May, 2014. It must be clean, self-contained & lockable. No palapa roof, please. Will need to have electricity, hot & cold running water, fridge,stove & counter space. Must be located in Pescadero or Todos Santos. Please contact Shauna by phone or e-mail. - Shauna Hughes, shughesdesign [- at -] gmail.com, 612 105 1825, Todos Santos


Storm Damage To Your Dish TV, Shaw Direct, Or Hughesnet Internet System? - If you suffered damage to your equipment during the recent storm, I can help you. Whether you need new parts, a new dish or cables, or just a repointing to get you back online or restore your TV service, call me at 612 104 2000 or send an Email to todossantostech [- at -] gmail.com or showmethetruth [- at -] hotmail.es.

I am local, and I provide service for new installations and repairs for the entire Los Cabos region at reasonable rates. - Ernesto Pardo, Todos Santos Technologies, todossantostech [- at -] gmail.com, showmethetruth [- at -] hotmail.es, 612 104 2000, Todos Santos



Babysitting Services In Todos Santos - Baja Babysitting, created in 2010, is an English speaking babysitting service catered to tourists in Los Cabos. As we have recently expanded so has the areas our service covers. All of our sitters are fluent in English, First Aid & CPR certified and come with childcare references. For more information visit our website, www.BajaBabysitting.com or email us at BajaBabysitting [- at -] gmail.com - Gillian B, www.BajaBabysitting.com, 624-109-7750, Baja California Sur

Looking For Partner - Hello darling people! Im looking for a partner that can make bread and the brick wood oven! Maybe 2 days a week or more! Someone around interested in baking baguettes or sweets cookies or whatever in the morning this coming season? - Felix Vazquez, Cafelixboyitacos [- at -] gmail.com, 612 145 0568, Todos Santos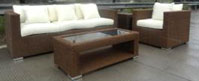 Furniture! Casa Decor La Paz & Cabo - Patio Furniture * Wicker & Rattan * Marble * Rustic Hand Painted Furniture * Copper Furniture * Lighting * Kitchen Cabinets * Doors * Floor & Wall Covering * Art * Accessories * Metal Furniture * Fountains and Urns * Mexican Furniture * Imports from Around the World * Large Selection of Furniture, Rugs & Accessories. Interior Design Service! Custom Furniture! We have it all! 2 locations (Cabo and La Paz) Summer Sale: 25% to 40% Off Selected items!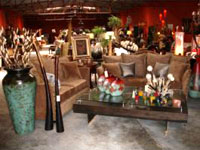 Now Wholesale to the Public: ** Low Price Guarantee. Venta de Mayoreo al Publico ** Garantizamos los precios mas baratos
Cabo San Lucas: km 3.5 on four lane next to Artisanos & Natural Granit. Tel:172 6675; Vonage: 888-557-6533; Mexican Cell: 624-176 8146. Mary Aguirre E-mail: mary.aguirre [- at -] casadecorcabo.com
La Paz: 12,000 sq. Warehouse 560 Marques De Leon
Visit our website at www.antiquerowmarket.com or e-mail: richards77 [- at -] pcisys.net
3 to 12 month Credit - no interest with Banamex card Telephone: 612-129-3364 or Cell: 612-141-7615; USA Telephone: 303-777-5157 - Luis Hernandez
Friends Of Elvira - The tamale lady has a need. She asked me to let her friends know that her son desperately needs a computer, new, old whatever, but functioning. She has no way to buy one but if anyone has an extra that they dont really need, please bring it to the tamale lady who sells outside the OXXO at PEMEX Pescadero. Many thanks. -- A friend of Elvira (Name Withheld by Request)
Trailer 4 Rent - Trailer with toilet, shower, electicity, TV. 55/week 0r 250 a month. 10 minutes to Surf Pastora and 5 minutes to market. New York John, jmolea [- at -] sbcglobal.net - John Molea, jmolea [- at -] sbcglobal.net, 760 967 7608 US, Todos Santos


Baja Beans It´s Opening For The Season! - We had an amazing turn out this weekend, we are all so happy April is back and she feels like start to rock and roll the Baja Beans positive vibration. This Saturday we go back to the regular hours from 7am to 3pm. From Tuesday to Sunday. We are roasting Sep 25th, and we´re having fresh bake goods from that morning!!! - Hesed Najera, hesed [- at -] bajabeans.com, http://bajabeans.com/, 526121778893


Let Our Advertisers Know You Found Them In The Baja Western Onion :) -
---
Readers Tip: You can find and search Most Back Issues of The Baja Western Onion here: bajawesternonion.com/back-issues.asp -
---
Submit your News and Events, Questions and Answers articles here: http://www.bajawesternonion.com/submitad.asp

---
Exchange Rate - Mexican Pesos to $1 USD - Courtesy exchange-rates.org
---
Please Note: The "Featured Events This Week" section is limited to non-recurring business and community events (Sorry, no "Happy Hours," "Daily Specials," "Weekly Classes," or other recurring business (for profit) activities or workshops.)


---
Tuesday, September 24
Movie Night - Detachment, The Distillery starting at 8:15pm. - Vivianne, viviannej [- at -] thedistillery.mx, www.thedistillery.mx, 612-145-0098, Todos Santos

Saturday, September 28
Palapa Society Library Open For Adults And Children - From 10 to 1pm, Palapa Society Center, Todos Santos. Calle Bojorquez between Cuauhtemec and Carrillo. - Eva info [- at -] palapasociety.com, Todos Santos


---


Anyone planning an event should check the Online Community Calendar
before choosing a date to see if something else is already planned and avoid conflicts. -
Featured Local Services Directory Return to Top

Alarm And Security Systems

Home Security - BajaAlarm provides the Todos Santos, Pescadero & Cerritos areas with Security Alarm Systems, Alarm System Monitoring, Camera Surveillance Systems, and Property Watch & Inspections. For more info or free estimate please email: bajaalarm [- at -] shaw.ca, or call: 612-118-6854. - BajaAlarm, Baja California Sur

Computer Repairs

Josue Castillo Parts, service, cleaning, anti-virus, home networking. - jocama85 [- at -] hotmail.com, 612 143 1508, Pescadero



Satellite TV/Water Systems

Todos Santos Technologies - Water System Installation, Tinaco cleaning, Satellite TV system installs and repairs. - Humberto Pardo, showmethetruth [- at -] hotmail.es, 612-104-2000, Todos Santos.

Towing Services

Baja Wheeling Towing Service - Baja Wheeling S.A. de C.V. is a legal, professional transporting company, servicing canada, usa and mexico. your rig won't be impounded by the federales. Call for a quote: 011-52-612-688-0073, send email bajawheeling [- at -] gmail.com or visit baja-wheeling.com. Baja California Sur

---

Your Ad Here

Advertise For Only $5 US per Week! - Advertise your services in The Baja Western Onion here in our New Local Services Directory Put your ad in front of over 3,700 3,800 Baja Western Onion Readers twice a week for only $5.00 US per week. More Info Here
---
Real Estate, Rentals, and House Sitting - Available/Wanted Return to Top
---

Gorgeous Home In Cabo -->> - For sale by owner: Never-lived-in home in Cabo San Lucas. Located in the private gated community of Paraiso Iguanas. Includes underground backup cistern and custom-built balcony. Minutes away from downtown Cabo with easy access to the new Todos Santos highway. Offers views of both the Sea of Cortés and Pacific Ocean. 2 bedroom, 2 bath, approx. 1,000 sq. feet. Huge rental income potential. $75,000 USD. - Dax Morgan, sandemorgan [- at -] aol.com, 612-140-3070, Cabo San Lucas

My House For Sale - My house for sale in Todos Santos. Finish it your way. There are some details that are missing so you can do it the way you want it, to do your dream house. The land is 824 m2, about 8,869 ft2. The house is small, about 65m2 in the first story, the ceiling is 84m2, and the basements are ready to support a second and a third story. The house has a kitchen, living and dining room and bathroom. The garden is really nice. We have mango, avocado ,apple, fig, guavas, lime, orange, plum, pommegranate, pasion fruit, banana and papaya trees, also different cactus and date palms. We really have lots of fruits on the garden.The house has water with contract and solar panels for electricity. - Marcela Paz, marge0609 [- at -] hotmail.com, http://houseforsalets.blogspot.mx/, 612 167 0564, Todos Santos

Looking For Housesitting Opportunity - I'm looking for a house-sit opportunity starting early November. I have experience leaving off the grid. I love plants and animals, so I can take good care of both. I'm a photographer and like all kinds of art, so a good place for Inspiration would be Ideal. Al tough pretty much every place in Todos Santos/Pescadero area have that description. I'm a mellow girl, so no worries about me making big parties. I'm more of a chill type of person. I have references if needed. - Valerie Eden, valesa05 [- at -] hotmail.com, 612-868-4155, Todos Santos


Lot In La Paz With Stunning Views-->> - For sale by owner: 287 m2 residential lot in beautiful La Paz. Clear title. All underground utilities. Includes documents and approved plans for custom, multi-story home with 3-car garage. Located in the tranquil community of Palmira Bellaterra in Lomas del Palmira. Minutes away from downtown with easy access to the Malecón. Breathtaking views of the city and bay! A million-dollar opportunity for only $88,000 USD. - Dax Morgan, sandemorgan [- at -] aol.com, 612-140-3070, La Paz

Housesitters Available - Experienced,reliable, responsible couple available for housesitting from end November onwards. Longer term preferred. Experienced with solar operations. Also would consider paying a low rent in return for light maintenance/gardening. - Tracey Spence, melntrace.livingthedream [- at -] gmail.com, 612 161 5466, Elias Calles

San Lucas Bay Lot For Sale - San Lucas Bay Lot 15 located on the Sea of Cortez at the foot of the Sierra San Pedro Mountains. Total size of Lot 69.23 meters. Improvements include: electricity, running water, sewage: septic and Wi-Fi. Mature palm trees, mesquite trees and cacti. 3 feet Rock wall on two sides. 8x10 Storage building Spanish tile roof, stucco, with a metal deadbolt lock. Lot is 100 yard from the Sea of Cortez. Blue prints for a two story home ready for you to build. Or you can draw your own. Mountain View, Sea Waterfront, Satellite TV, Walk to Beach 100 yards, Wi-Fi available. Boats launch 5 miles to (San Bruno). Boating, world class sport fishing, whale and Dolphin watching, snorkeling, scuba diving, kayaking and jet skiing. Outstanding clamming and scallops on the sandbar. Quiet and peaceful-pet friendly. Skype: mmexicosky - Dini Jaskowski, bajamexicosl2013 [- at -] gmail.com, http://www.facebook.com/di.jask, 2086504629, Baja California Sur

Available To House Sit In Jan. - My family and I will be arriving in the TS area at the end of December and will stay for the month of January. We are responsible non-smokers, no pets (although we can care for your pet) as well as water whatever needs to be watered. If you are looking to take a break and head north, but want to have a presence in your home, we would be happy to help. References available. - Chris And Michelle Anderson, cwandersondc [- at -] yahoo.com, Todos Santos

---
Submit your Real Estate/Rentals/House Sitting/Property Management Services articles here: http://www.bajawesternonion.com/submitad.asp


---
Rides or Caravans Available/Wanted Return to Top
Note: Ads will run for two weeks unless dated. Please list the date in the title, and specify which airport. Goes without saying, everyone shares expenses for beer, gas, food, etc

To remove your ad if you find a ride or caravan, let us know here: www.bajawesternonion.com/submitad.asp -
---
Tecate End Of September Around The 23rd - Will be leaving San Diego and looking to caravan from the Tecate crossing. Two days to Todos Santos. caddisonthefly [- at -] yahoo.com - Matt Jenkins, caddisonthefly [- at -] yahoo.com

Todos Santos To TJ, September 23/24 - Looking for a ride from Todos Santos area to Tijuana or even San Diego. My mail: deluciernagas [- at -] gmail.com - Amanda Sanchez, deluciernagas [- at -] gmail.com, 7771320306, Baja California Sur

Baja Bound - Early Oct. - Driving small motorhome south from Tecate to Los Cabos early in Oct. Looking for a caravan to join, for safety and company. Please email Bajayog [- at -] gmail.com Thanks - Max Fuller, Bajayog [- at -] gmail.com, 831 359 6589, Cabo San Lucas

Heading South From Okanagan BC - Usually use my air miles to fly but would consider to copilot for you or drive down your vehicle, done the road trip a few times, schedule flexible plan to leave mid Oct. or so - Peter Obstfeld, peterokelowna [- at -] hotmail.com, 250 317 5030

Ride From Los Cabos Airport on October 21 - I am looking for a ride from the Los Cabos Airport (SJD), after 4:00PM to Todos Santos. - Paul Bumann, paul [- at -] boominenterprises.com, 858-735-3538, Todos Santos

Driving San Diego-Todos Santos - Planning to leave San Diego area for Todos Santos the end of October -- exact date somewhat flexible -- hoping to find co-driver/passenger to join me and my extremely sweet medium sized, well behaved, dog. - Sara Gay Dammann, sgdamm2002 [- at -] gmail.com, 231-675-5264, United States

From Cancun to Cabo On November 20 Or So - Traveling from Cancun area to Cabo area, and returning to Cancun on November 27 or so. Will drive your vehicle, share ride or whatever, either or both ways or only to Mexico City D.F. or wherever. There are two of us. Both very reliable with good references. Webb Elkins, Playa del CArmen, Mexico; webbelkins [- at -] hotmail.com; 984 129 8095 Cell Mexico; 925 226 8038 Skype - Webb Elkins, webbelkins [- at -] hotmail.com, none, 9252268038

Ride Share Or Caravan December, 2013 - I am looking to connect with folks driving down Baja. I am coming down from Colorado for a 3-4 month stint. Contact me at deniseesm [- at -] icloud.com Please Re: email as interested in caravan Baja. Thank you - Abrams Denise, deniseesm [- at -] icloud.com, Cabo San Lucas


---
Submit your Rides or Caravans Needed/Available articles here: http://www.bajawesternonion.com/submitad.asp


---
Pet Corner (Lost and Found pet articles will run for two weeks) Return to Top
Let us know if you find or place your pet so we can remove your ad -
---
Indy The Black Lab Found! - Thank you so much to the Pescadero community for helping me locate my black lab. Special thanks to Larry for finding him on the Tequila Rd. - Tim , tim [- at -] timlang.net, Pescadero

Deaf Dog Needs Home - Very sweet pit bull mix, med size, 10 months old, excellent disposition, non aggressive, quirky, playful and intelligent, seeks kind and caring owner. Doesn't bark much. Great companion. - Ricardo Perez, 612 119-2997

Loving 3 Year Old Female Black Lab Needs A Temporary Home - Loving 3 year old female black lab needs a temporary home (approximately 8 weeks). Bella is a really sweet, fun, loving dog, and an excellent guard dog. Regrettably I'm traveling until early October and can not be with her. Bella is fixed, her shots are current and she has a clean bill of health. Compensation will be provided for her care. If interested please contact: - Jane Mountney, mountneyjane [- at -] yahoo.com



Not Getting Enough Affection? - Need some loving? There are many beautiful cats and kittens just waiting to purr for you at Kitty Heaven. You could visit with them once a week or as often as you like. You might even want to help clean up a bit or maybe buy them some food. Why don't you come for a visit? - they love meeting new friends. - Angelique, bajakitties [- at -] yahoo.com, 145-0250


---
Submit your Pet Corner articles here: http://www.bajawesternonion.com/submitad.asp (and remember to Spay or Neuter your pets)

---

Quote of the Day: " There is no respect for others without humility in one's self. " ~ Henri Frederic Amiel