On The Web Site:
---
Today's Weather
Click for Forecast


Click for Larger Maps

---
Community Access
Policia Preventiva
Todos Santos Police
612 145-1052
Commandante Navarro

Ministero Publico
State Police
612 145 0198
Commandante Erigoyen

Bomberos
Fire Department
Cel. 612-142-6387
Commandante Cadena


---




---
Baja Western Onion
Alan Thompson - Publisher
Debra Webster - Editor
Advertising Information
e-mail For General Feedback
---
---
News and Events, Questions and Answers, Food And Fun, For Sale and Wanted
---

Lorena Approaching Baja California - At 5:00 am PDT, the center of Tropical Storm Lorena was located by radar from Cabo San Lucas near latitude 21.9 north, Longitude 108.9 west. Lorena is moving toward the northwest near 14 mph, 22 KM/H. The tropical storm is expected to continue toward the northwest at a slower rate of speed over the next two days. The center of Lorena is anticipated to be near or over the southern Baja California peninsula later today.

Maximum sustained winds are near 40 mph, 65 KM/H, with higher gusts. Little change in intensity is expected as the center approaches the Baja California peninsula. As it interacts with land, Lorena should weaken until dissipation on Sunday or Monday.

Tropical storm force winds extend outward up to 70 miles, 110 KM, Primarily to the northeast of the center.
Location: 21.9n, 108.9w, about 95 mi, 155 KM se of Cabo San Lucas Mexico.
Maximum Sustained Winds: 40 mph, 65 KM/H
Present Movement: Northwest or 315 degrees at 14 mph, 22 KM/H
Minimum Central Pressure: 1005 mb, 29.68 inches

A Tropical Storm Warning is in effect for Baja California Sur from Agua Blanca To Buenavista. A Tropical Storm Warning means that tropical storm conditions are expected somewhere within the warning area, in this case within the next 12 to 24 hours.

A Tropical Storm Watch is in effect for Baja California Sur North Of Agua Blanca To Santa Fe. A Tropical Storm Watch means that tropical storm conditions are possible within the watch area, in this case within the next 36 hours.

Hazards Affecting Land:
Rainfall: Lorena is expected to produce total rainfall accumulations of 3 to 6 inches over the southern portion of the Baja California peninsula, with isolated maximum amounts of 10 inches possible. These rains could produce life-threatening flash floods and mud slides.

Wind: tropical storm force winds are expected to begin in the warning area later this morning and could continue through Saturday. Tropical storm force winds are possible in the watch area Saturday.
Editor's Note: You can monitor the storm's progress at these popular sites:
National Hurricane Center

EEBMike.com
- The Baja Western Onion,
Home Security - Note New Telephone Number!

BajaAlarm provides the Todos Santos, Pescadero & Cerritos areas with Security Alarm Systems, Alarm System Monitoring, Camera Surveillance Systems, and Property Watch & Inspections.

For more information and/or a free estimate please email us at: bajaalarm [- at -] shaw.ca, or call: 612-118-6854. - Baja Alarm, Baja California Sur


Amazing Handmade Book Workshop With Seth Apter, Sign Up Early! - The Open Book (El Libro Abierto) February 12-13, 2014 (10am-5pm). Join mixed media artist and author Seth Apter (www.thealteredpage.blogspot.com) for a 2-day workshop in beautiful Pescadero, Baja California, Sur, MX where you will be making several handmade and handbound books from scratch.

The focus of the class will be on learning unique sew and no-sew binding techniques that will allow you to bind single sheets of paper and to create books that open flat. Part of day 2 will also be spent on working on the inside pages using multiple art techniques. This workshop is geared toward both absolute beginners and experienced bookmakers.

All supplies will be provided, but you are welcome to contact Seth (shap97 [- at -] gmail.com) for more information, registration, supply details if you would like to be better able to personalize your books in your individual style. $240 fee, $100 deposit required, via PayPal. Class size limited to 10. - Gloria Ruenitz, gruenitz10 [- at -] yahoo.com, 612-178-0103, Todos Santos


Singles Mixer - Change of venue: Cafelix in Todos Santos (hey: air conditioning) at 1:00 p.m. sharp (well: you know: Todos Santos/Pescadero "sharp," but if you arrive at 2:00, you may find most of us gone. Unless, of course, everyone is so scintillating...)
For more information, please contact Pat Raines on her facebook page, or here: - Pat Raines, patraines59 [- at -] aol.com, Todos Santos

Total Impact Spanish Workshop - Planned for those who want to learn Spanish as quick as possible. Instruction is one-on-one basis from 1 to 3 hours a day. All levels are taught. Any special requirements of the students may have, business or professional, will be given careful consideration. Taught by Guillermo Bueron in the Cultural Center in Todos Santos. Classes start September 2 at 9 AM. - Guillermo Bueron Prieto, g_bueron [- at -] yahoo.com, www.guillermolanguageandtravel.com, 612 161 4165, Todos Santos


SJ Airport to Pesc/TS Ride - Eco van schedule leaves me waiting at airport a couple hours. Seeking available ride from airport around 1PM, Sept 21. Will pay $300 pesos for the lift. - , laalianzabaja [- at -] hotmail.com, 612 118 3423, Pescadero


Deaf Dog Needs Home - Very sweet pit bull mix, med size, 10 months old, excellent disposition, non aggressive, quirky, playful and intelligent, seeks kind and caring owner. Doesn't bark much. Great companion. - Ricardo Perez, 612 119-2997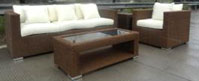 Furniture! Casa Decor La Paz & Cabo - Patio Furniture* Wicker & Rattan* Marble * Rustic Hand Painted Furniture * Copper Furniture * Lighting * Kitchen Cabinets * Doors * Floor & Wall Covering * Art * Accessories * Metal Furniture* Fountains and Urns * Mexican Furniture * Imports from Around the World* Large Selection of Furniture, Rugs & Accessories. Interior Design Service! Custom Furniture! We have it all! 2 locations (Cabo and La Paz) Summer Sale: 25% to 40% Off Selected items!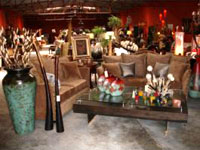 Now Wholesale to the Public: ** Low Price Guarantee. Venta de Mayoreo al Publico ** Garantizamos los precios mas baratos
Cabo San Lucas: km 3.5 on four lane next to Artisanos & Natural Granit. Tel:172 6675; Vonage: 888-557-6533; Mexican Cell: 624-176 8146. Mary Aguirre E-mail: mary.aguirre [- at -] casadecorcabo.com
La Paz: 12,000 sq. Warehouse 560 Marques De Leon
Visit our website at www.antiquerowmarket.com or e-mail: richards77 [- at -] pcisys.net
3 to 12 month Credit - no interest with Banamex card Telephone: 612-129-3364 or Cell: 612-141-7615; USA Telephone: 303-777-5157 - Luis Hernandez


Pollos Del Campo - Enjoy health and eating healthy. Field Chickens offers fresh chicken breast and chicken leg. Our product is completely organic, fed corn and soybeans. See you Monday through Saturday from 9:00 to 15:00 hours - Eraida Duarte, ventasgranjaelarete [- at -] gmail.com, 6121450859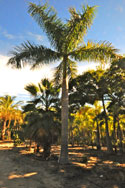 Many Thousands Of Palms - Come visit us, there is clear direction to find us on our website with the link below, just click on the 'Contact Us' button on the site.

We've fantastic variety (over 30 different types of palms & cycads) and we've palms of all sizes - from palms you could bring home in the back seat of your car to 50' tall monsters. We can help with or do your landscape design, guide you to what palms are suitable for your property, and we can move massive specimens with our crane-truck.

Schedule a tour ... there are worst things to do than walk around a beautiful palm plantation. Call either Dean, 612.133.0311 or Nepo, 612.152.6785 - Dean Mcquillen, todossantos1 [- at -] hotmail.com, palms.mx, 612.133.0311 - Dean, Todos Santos


Sailboat - 25 Ft McGregor sailboat, Swing keel, on trailer, sleep 4, fun and easy to sail, imported only $3200 see at tijuana.es.craigslist.com.mx/boa/4043701329.html Call 624-137-7721 - Paul De Smit, palapapaul [- at -] gmail.com, , 624-137-7721


Todos Santos To TJ, September 23/24 - Looking for a ride from Todos Santos area to Tijuana or even San Diego. My mail: deluciernagas [- at -] gmail.com - Amanda Sanchez, deluciernagas [- at -] gmail.com, 7771320306, Baja California Sur


Plastic Surgeon In La Paz - Offers 30 Years of Experience. Certified until 2015, member of ISAPS (International Society Of Aesthetic Plastic Surgery), member of AMCPER (Mexican Society Of Plastic Surgery), and many others. I do any cosmetic surgery, botox, fillers, radiofrecuency (procedure in which you get skin tightening, and treatment of cullulite), intense pulse light (treatment in which you improve the quality of your skin,and disappear sundamage), permanent hair removal.



My address is Ignacio Ramirez at the corner with Reforma street. Visit www.drmanliospeziale.com where you can see some surgery results of pre and postoperative cases. Do not take risks: If you are going to do something cosmetic, do it with a Certified Plastic Surgeon.

- Manlio Speziale, manliospeziale [- at -] gmail.com, www.drmanliospeziale.com, 612 1295252 Office, Cell 612 141 6298, La Paz


Couple Seeking Long-term Rental - Looking for affordable but nice place in Todos or Pescadero starting late Oct or early Nov. Responsible, clean, good references. - , smbaja2010 [- at -] gmail.com, Todos Santos


Storm Damage To Your Dish TV, Shaw Direct, Or Hughesnet Internet System? - If you suffered damage to your equipment during the recent storm, I can help you. Whether you need new parts, a new dish or cables, or just a repointing to get you back online or restore your TV service, call me at 612 104 2000 or send an Email to todossantostech [- at -] gmail.com or showmethetruth [- at -] hotmail.es.

I am local, and I provide service for new installations and repairs for the entire Los Cabos region at reasonable rates. - Ernesto Pardo, Todos Santos Technologies, todossantostech [- at -] gmail.com, showmethetruth [- at -] hotmail.es, 612 104 2000, Todos Santos



Quality Woodwork - Carpinteria California has been in operation for 9 years providing quality woodworking services to Baja California Sur. Owned by Lance Cole and Cristina Moreno we are bilingual and provide design and build services to all of Baja Calififornia Sur's communities. - Lance Cole, bajawood [- at -] gmail.com, http://www.ccbaja.com, 612-140-4053, Baja California Sur


News From La Canada Del Diablo - Our commercial property could be your dream property. Invest now, before prices go up. Speculators and big box stores are circling. We would like to pass this opportunity on to someone with a vision for the future, but at the same time a concern for the town. Contact us for more information. All conversations confidential. We're open to ideas. Will consider financing. 5% commission to anybody bring a buyer to the table.

Thank you to all who donated clothing, household items and food to the rehabilitation center. There is an ongoing need for clothing, as there are always new residents joining the group. If you have donations, you can drop them off at La Canada or take them directly to the center.

The town's public hospital has a new laboratory. Patients now can have blood work done free of charge. The only thing needed to open the laboratory, is climate control where specimens are processed. Vida Y Prosperidad Todos Santos AC has collected most of the money, but still needs donations to finish paying for purchase and installation. If you can help, please drop your donation at LA CANADA.

Thank you! OH, and one more thing ... if you are here this summer, come check out the final clearance sale. Great pieces and incredible prices. - Barbara Perkins, bperkins0403 [- at -] gmail.com, www.lacanadadeldiablo.com, 612-140-0069



Travel Trailer - 1993 sierra cobra 24ft fully loaded with many new professionaly done upgrades in 2011 including solar,bbq,queen bed generator.
10,000 obo - J D, wcdude65 [- at -] yahoo.ca, 624 168 9074, Baja California Sur


The Distillery Presents - September Hours - NEW: Tuesday and Friday Only. 3:00 - 9:30 Come enjoy a movie and special hot weather menu.

The Distillery Movie Night - World War Z - Friday September 6 - 8:15pm Starring: Brad Pitt, Mireillie Enos & Daniella Kertesz. United Nations employee Gerry Lane traverses the world in a race against time to stop the Zombie pandemic that is toppling armies and governments, and threatening to destroy humanity itself.
http://www.imdb.com/title/tt0816711/

The Distillery Movie Night - The East - Tuesday September 10 - 8:15pm Starring: Brit Marling, Alexander Skarsgard & Ellen Page. An operative for an elite private intelligence firm finds her priorities changing dramatically after she is tasked with infiltrating an anarchist group known for executing covert attacks upon major corporations. http://www.imdb.com/title/tt1869716/?ref_=sr_1

Check The Distillery web calendar for all the latest info: thedistillery.mx/calendar-of-events - Vivianne, viviannej [- at -] thedistillery.mx, www.thedistillery.mx, 612-145-0098, Todos Santos



Shut Up Frank's - We are back and will be open this Saturday Sept. 7th at 12:30. Catch all your college football and NFL games in HD and, in the only air conditioned bar & grill in Todos Santos! Hamburgers, Fish & Chips, hot wings, grilled chicken salad and much more! Open on Sundays at 11am with a breakfast menu! Ice cold beer!

See ya Sunday for the first week of NFL. - Steve Fidnick, Cabofiddy [- at -] yahoo.com, 145 0707, Todos Santos


Desert Gardener Available - Hello, my name is Ivis Antonio Villa Marquez. I have lived in Todos Santos all my life, 33 years. I started working in landscaping 10 years ago, and I also make Desert Gardens and can design beautiful Rock Gardens. I can supply you with white sand, gravel, flagstones, desert plants, all kinds of flowers and roses.

I am an albañil, and also an expert in dry stacking rocks to make paths, floors, foundations, steps, and can provide you with or transplant for you all kinds of palms including Royals and Bismarkias. Feel free to give me a call anytime, and let me know if there is anyway I can be of service. Feel free to call me at 612 11 88947 for more information, or write me at ivisjardinests [- at -] gmail.com. Thank you! - Ivis Antonio Villa Marquez

Spay & Neuter Clinic Sept 7 - We'll be holding a low cost spay and neuter clinic for cats and dogs, this Saturday, September 7th at the refuge starting with the reception of pets at 11 am and until 1 pm. We only have a limited number of surgeries, so please send me an e-mail to maggiechac [- at -] yahoo.com to book it.

Here's a google map link to the refuge: http://goo.gl/maps/GjyIg (surprisingly, the road is in great shape). The cost is 300 pesos, which will go to the support and maintenance of the orphans at the refuge. The vet responsible is MVZ Rafael Franzoni.

(Also remember that there's a free spay and neuter clinic in an RV located in the back of the Centro de Salud on 5 de mayo and Altamirano (The street where the trailer is, is Independencia) from Monday to Friday starting at 8 am. (the earlier you get in, the earlier you get out) and they close at 1). - Maggie, Baja Dogs La Paz, www.bajadogslapaz.org, https://www.facebook.com/pages/Baja-Dogs-La-Paz-AC-Official/171915286239387. Courtesy La Paz Gringos



Let Our Advertisers Know You Found Them In The Baja Western Onion :) -
---
Readers Tip: You can find and search Most Back Issues of The Baja Western Onion here: bajawesternonion.com/back-issues.asp -
---
Submit your News and Events, Questions and Answers articles here: http://www.bajawesternonion.com/submitad.asp

---
Exchange Rate - Mexican Pesos to $1 USD - Courtesy exchange-rates.org
---
Please Note: The "Featured Events This Week" section is limited to non-recurring business and community events (Sorry, no "Happy Hours," "Daily Specials," "Weekly Classes," or other recurring business (for profit) activities or workshops.)


---
Friday, September 6
V Campaña De Reciclaje - 10:30 Am A 1:30 Pm, Multiservicios Miró, Rangel Y Verduzco, Todos Santos. Recibimos plasticos, papel, carton, latas, metales,electronicos y electricos, celulares, accesorios etc. Donativo minimo $ 30.00 pesos por entrega. No vidrio, no basura, no tetrabrik. Contact: Alex Miró multisermiro [- at -] hotmail.com, 6121450702

Movie Night - World War Z, The Distillery starting at 8:15pm. - Vivianne, viviannej [- at -] thedistillery.mx, www.thedistillery.mx, 612-145-0098, Todos Santos

Saturday, September 7
Palapa Society Library Open For Adults And Children - From 10 to 1pm, Palapa Society Center, Todos Santos. Calle Bojorquez between Cuauhtemec and Carrillo. - Eva info [- at -] palapasociety.com, Todos Santos

Spay & Neuter Clinic - At the Baja Dogs La Paz refuge 11 am to 1 pm. 300 pesos. Limited availability, send Email to reserve: maggiechac [- at -] yahoo.com. Map to refuge: http://goo.gl/maps/GjyIg. - Maggie, www.bajadogslapaz.org, https://www.facebook.com/pages/Baja-Dogs-La-Paz-AC-Official/171915286239387

Tuesday, September 10
The Distillery Movie Night - The East, 8:00 pm - 9:30 pm, The Distillery Theater, Todos Santos. - Vivianne viviannej [- at -] thedistillery.mx, 612-145-0098, www.thedistillery.mx


---


Anyone planning an event should check the Online Community Calendar
before choosing a date to see if something else is already planned and avoid conflicts. -
Featured Local Services Directory Return to Top

Computer Repairs

Josue Castillo Parts, service, cleaning, anti-virus, home networking. - jocama85 [- at -] hotmail.com, 612 143 1508, Pescadero


Satellite TV/Water Systems

Todos Santos Technologies - Water System Installation, Tinaco cleaning, Satellite TV system installs and repairs. - Humberto Pardo, showmethetruth [- at -] hotmail.es, 612-104-2000, Todos Santos.

Towing Services

Baja Wheeling Towing Service - Baja Wheeling S.A. de C.V. is a legal, professional transporting company, servicing canada, usa and mexico. your rig won't be impounded by the federales. Call for a quote: 011-52-612-688-0073, send email bajawheeling [- at -] gmail.com or visit baja-wheeling.com. Baja California Sur

---

Your Ad Here

Advertise For Only $5 US per Week! - Advertise your services in The Baja Western Onion here in our New Local Services Directory Put your ad in front of over 3,700 3,800 Baja Western Onion Readers twice a week for only $5.00 US per week. More Info Here
---
Rides or Caravans Available/Wanted Return to Top
Note: Ads will run for two weeks unless dated. Please list the date in the title, and specify which airport. Goes without saying, everyone shares expenses for beer, gas, food, etc

To remove your ad if you find a ride or caravan, let us know here: www.bajawesternonion.com/submitad.asp -
---

Sept. 17-18: Rider/Driver Wanted - Returning to Todos Santos from the Bay area and am hoping to find a companion who likes to drive. Hoping for a 3 day trip. Stateside phone # 530-263-7940, or e-mail. - Virginia Moonstone Mazzetti, moonstonenow [- at -] yahoo.com

Tecate End Of September Around The 23rd - Will be leaving San Diego and looking to caravan from the Tecate crossing. Two days to Todos Santos. caddisonthefly [- at -] yahoo.com - Matt Jenkins, caddisonthefly [- at -] yahoo.com

Ride From Los Cabos Airport on October 21 - I am looking for a ride from the Los Cabos Airport (SJD), after 4:00PM to Todos Santos. - Paul Bumann, paul [- at -] boominenterprises.com, 858-735-3538, Todos Santos

From Cancun to Cabo On November 20 Or So - Traveling from Cancun area to Cabo area, and returning to Cancun on November 27 or so. Will drive your vehicle, share ride or whatever, either or both ways or only to Mexico City D.F. or wherever. There are two of us. Both very reliable with good references. Webb Elkins, Playa del CArmen, Mexico; webbelkins [- at -] hotmail.com; 984 129 8095 Cell Mexico; 925 226 8038 Skype - Webb Elkins, webbelkins [- at -] hotmail.com, none, 9252268038

Ride Share Or Caravan December, 2013 - I am looking to connect with folks driving down Baja. I am coming down from Colorado for a 3-4 month stint. Contact me at deniseesm [- at -] icloud.com Please Re: email as interested in caravan Baja. Thank you - Abrams Denise, deniseesm [- at -] icloud.com, Cabo San Lucas

---
Submit your Rides or Caravans Needed/Available articles here: http://www.bajawesternonion.com/submitad.asp


---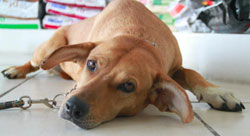 Pet Corner (Lost and Found pet articles will run for two weeks) Return to Top
Let us know if you find or place your pet so we can remove your ad -
---

Dog Needs Home - Orejitas (little Ears) is looking for a home. She is a rescued former street dog, very strong but kind and loving, needs attention and someone to adopt her. She is aprox. 3 years old, is spayed and has been wormed, and needs to be treated for ehrichia, (will provide doxiciclina). All medical records are available. - Erendira Valle, erevalle [- at -] gmail.com, 612 14 17 630, Baja California Sur

Loving 3 Year Old Female Black Lab Needs A Temporary Home - Loving 3 year old female black lab needs a temporary home (approximately 8 weeks). Bella is a really sweet, fun, loving dog, and an excellent guard dog. Regrettably Iím traveling until early October and can not be with her. Bella is fixed, her shots are current and she has a clean bill of health. Compensation will be provided for her care. If interested please contact: - Jane Mountney, mountneyjane [- at -] yahoo.com



Not Getting Enough Affection? - Need some loving? There are many beautiful cats and kittens just waiting to purr for you at Kitty Heaven. You could visit with them once a week or as often as you like. You might even want to help clean up a bit or maybe buy them some food. Why don't you come for a visit? - they love meeting new friends. - Angelique, bajakitties [- at -] yahoo.com, 145-0250


---
Submit your Pet Corner articles here: http://www.bajawesternonion.com/submitad.asp (and remember to Spay or Neuter your pets)

---

Quote of the Day: " You can't get mad at weather because weather's not about you. Apply that lesson to most other aspects of life. " ~ Doug Coupland


---
---
Help Support The Baja Western Onion!

We can accept donations by Credit Card, PayPal, cash, check or direct deposit.

For more information, please visit our web site at http://www.BajaWesternOnion.com/donate.asp.
Copyright © 2006 — 2013. The Baja Western Onion. All Rights Reserved. For redistribution, please give credit to the Baja Western Onion and include a link to our web site at:
http://www.BajaWesternOnion.com
. Published Using 100% Recycled Electrons :) Save The Planet - Think before printing...
Return to Top
---