On The Web Site:
---
Today's Weather
Click for Forecast


Click for Larger Maps

---
Community Access
Policia Preventiva
Todos Santos Police
612 145-1052
Commandante Navarro

Ministero Publico
State Police
612 145 0198
Commandante Erigoyen

Bomberos
Fire Department
Cel. 612-142-6387
Commandante Cadena


---




---
Baja Western Onion
Alan Thompson - Publisher
Debra Webster - Editor
Advertising Information
e-mail For General Feedback
---
---
News and Events, Questions and Answers, Food And Fun, For Sale and Wanted
---

Sea Turtle Hatchlings And Night Patrols-->> - Sea Turtle Hatchling releases will begin this month! The best place to participate in a release during September and October is ASUPMATOMA's Turtle Camp about 30 minutes south of Pescadero. They also offer camp outs where you can go on patrol with biologists for just $100 pesos per person. The species you are likely to see nesting is Olive Ridley, but no guarantee can be made. Contact Karla at (624) 122-0777. www.asupmatoma.org

Beginning in October when Leatherbacks arrive to nest in Todos Santos, Tortugueros Las Playitas will operate the Incubation Greenhouse in Las Tunas. Olive Ridley, Black, and Leatherback nests are relocated to the Greenhouse to maximize the hatch rate during cold months. Hatchling Releases in Las Tunas will begin on November 15, and last through April or May. School group and Family Camp outs to observe nesting turtles and relocate nests to the Greenhouse can be arranged from October - April. Adopt-A-Nest to help support our Nest protection program, and "Like" us on Facebook to receive notices and other information in your newsfeed.

We look forward to seeing you this season, and maintain our promise to continue our efforts to protect, conserve and replenish the fragile Marine Eco-systems of Baja California. - Tortugueros Las Playitas , tortugueroslasplayitas [- at -] gmail.com, www.todostortugueros.org, 145-0353, Todos Santos


The Distillery Presents - NEW - September Hours - NEW: Tuesday and Friday Only. 1:00 - 9:30 Come enjoy a movie and special hot weather menu.

The Distillery Movie Night - World War Z - Friday September 6 - 8:15pm Starring: Brad Pitt, Mireillie Enos & Daniella Kertesz. United Nations employee Gerry Lane traverses the world in a race against time to stop the Zombie pandemic that is toppling armies and governments, and threatening to destroy humanity itself. http://www.imdb.com/title/tt0816711/.

Check The Distillery web calendar for all the latest info: thedistillery.mx/calendar-of-events - Vivianne, viviannej [- at -] thedistillery.mx, www.thedistillery.mx, 612-145-0098, Todos Santos



Hotel Casatota - Hotel Casatota is having an end of summer special of $75 USD per night so come by and enjoy a refreshing swim while you hang with friends or family while having a delicious snack from our Resturant La Santena. Only through the month of september. - Hotel Casatota, hotelcasatota [- at -] gmail.com, www.hotelcasatota [- at -] gmail.com, (612) 145-0590



Fonda El Zaguan Takes A Break - El Zaguan will be closed for the month of September. Thank you all for a great season and see you in October. - Erik Castellanos, esturemark [- at -] gmail.com, 612-1270398, Todos Santos


Hierbabuena Cafe And Hortaliza - During the month of September: Thursday, Friday, Saturday from 9-5ish, breakfast and lunch. On the Pemex/Oxxo road towards the beach in Pescadero. ranchohierbabuena [- at -] gmail.com, 612.149.2568

Rolls Batteries Series 5000 Available - I have five, 5000 series batteries designed for a solar system. Asking $134 USD, made in 2007 in San Jose. If interested, please text or email me as my voice mail doesn't work. - Chris Jones, chros111 [- at -] hotmail.com, 624 115 3851, San Jose Del Cabo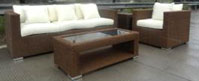 Furniture! Casa Decor La Paz & Cabo - Patio Furniture* Wicker & Rattan* Marble * Rustic Hand Painted Furniture * Copper Furniture * Lighting * Kitchen Cabinets * Doors * Floor & Wall Covering * Art * Accessories * Metal Furniture* Fountains and Urns * Mexican Furniture * Imports from Around the World* Large Selection of Furniture, Rugs & Accessories. Interior Design Service! Custom Furniture! We have it all! 2 locations (Cabo and La Paz) Summer Sale: 25% to 40% Off Selected items!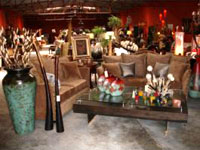 Now Wholesale to the Public: ** Low Price Guarantee. Venta de Mayoreo al Publico ** Garantizamos los precios mas baratos
Cabo San Lucas: km 3.5 on four lane next to Artisanos & Natural Granit. Tel:172 6675; Vonage: 888-557-6533; Mexican Cell: 624-176 8146. Mary Aguirre E-mail: mary.aguirre [- at -] casadecorcabo.com
La Paz: 12,000 sq. Warehouse 560 Marques De Leon
Visit our website at www.antiquerowmarket.com or e-mail: richards77 [- at -] pcisys.net
3 to 12 month Credit - no interest with Banamex card Telephone: 612-129-3364 or Cell: 612-141-7615; USA Telephone: 303-777-5157 - Luis Hernandez


Mechanic Sought - My husband and I live in Elias Calles. We need a mechanic who could come to our property and help diagnose our 2006 rubicon jeep. It will start if pushed, but won't start on its own. Please call 612 177 4863. - Danielle or 612 127 4090. - Danielle Kelley , 612 177 4863

Salon De Belleza Lucky Nails - Ofrece los servicios, pedicure,manicure,depilaciones,cortes de cabello dama y caballero,tambien contamos con aplicacion de tintes, uñas acrilicas y de gel. Ven y conocenos, estamos ubicados en la calle colegio militar, a un costado de casa ejidal. Telefono 612 143 9274. - Mireya Segura, mireyaseg_12 [- at -] live.com.mx, 0446121439274, Todos Santos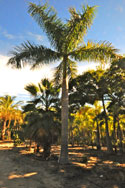 Many Thousands Of Palms - Come visit us, there is clear direction to find us on our website with the link below, just click on the 'Contact Us' button on the site.

We've fantastic variety (over 30 different types of palms & cycads) and we've palms of all sizes - from palms you could bring home in the back seat of your car to 50' tall monsters. We can help with or do your landscape design, guide you to what palms are suitable for your property, and we can move massive specimens with our crane-truck.

Schedule a tour ... there are worst things to do than walk around a beautiful palm plantation. Call either Dean, 612.133.0311 or Nepo, 612.152.6785 - Dean Mcquillen, todossantos1 [- at -] hotmail.com, palms.mx, 612.133.0311 - Dean, Todos Santos

Wanted: Trailer - Seeking trailer or 5th wheel trailer. If you have any information to share, please write me. sue-kiwi [- at -] hotmail.com


Plastic Surgeon In La Paz - Offers 30 Years of Experience. Certified until 2015, member of ISAPS (International Society Of Aesthetic Plastic Surgery), member of AMCPER (Mexican Society Of Plastic Surgery), and many others. I do any cosmetic surgery, botox, fillers, radiofrecuency (procedure in which you get skin tightening, and treatment of cullulite), intense pulse light (treatment in which you improve the quality of your skin,and disappear sundamage), permanent hair removal.



My address is Ignacio Ramirez at the corner with Reforma street. Visit www.drmanliospeziale.com where you can see some surgery results of pre and postoperative cases. Do not take risks: If you are going to do something cosmetic, do it with a Certified Plastic Surgeon.

- Manlio Speziale, manliospeziale [- at -] gmail.com, www.drmanliospeziale.com, 612 1295252 Office, Cell 612 141 6298, La Paz


2003 Mitsubshi Montero 4x4 - Clean title, runs great, 4wd, 6 cilinder, 3.5 liter 24v, real good on gas, sportronic 5 speed auto o/d trans, 99% japan 1% u.s, top of the line, really cold a/c, power everything, california tags, tags good till march 2013, wood and leather wrapped steering wheel, third row, very clean inside and out, moonroof, fog lamps, black leather upholstery, premium package, 18 inch chrome rims, anti theft engine immobilizer -- my suv in in almost perfect conditions! If interested please contact me at 624-141-0389 or cell at 624-137-7721 OR SKYPE 760-208-4898 - Paul Desmit, palapapaul [- at -] gmail.com, 624-137-7721


Storm Damage To Your Dish TV, Shaw Direct, Or Hughesnet Internet System? - If you suffered damage to your equipment during the recent storm, I can help you. Whether you need new parts, a new dish or cables, or just a repointing to get you back online or restore your TV service, call me at 612 104 2000 or send an Email to todossantostech [- at -] gmail.com or showmethetruth [- at -] hotmail.es.

I am local, and I provide service for new installations and repairs for the entire Los Cabos region at reasonable rates. - Ernesto Pardo, Todos Santos Technologies, todossantostech [- at -] gmail.com, showmethetruth [- at -] hotmail.es, 612 104 2000, Todos Santos



Gardener Available - I am an experienced gardener looking for extra work. If you need any help cleaning your property after the recent storm give me a call, I'll be more than happy to help you out. I also have a chain saw if you need any log cutting or felling a tree. For more information, please call Jesus. Thank you. - Jesus, palaciosbcs [- at -] hotmail.com, 612-120-3521, Todos Santos



Let Our Advertisers Know You Found Them In The Baja Western Onion :) -
---
Storm Damage Photos - Tropical Storm Juliette
Many thanks to our contributors; Ann Lawler Matthew, Don Black, Diane Phillips, and Judith Farber for sending in the following photos taken last week in and around Todos Santos.

Ann Lawler Mathew, Courtesy Rima Lyn

Diane Phillips

Diane Phillips

Diane Phillips

Diane Phillips

Diane Phillips

Don Black

Don Black

Don Black

Don Black

Judith Farber

Judith Farber

Judith Farber
---
Readers Tip: You can find and search Most Back Issues of The Baja Western Onion here: bajawesternonion.com/back-issues.asp -
---
Submit your News and Events, Questions and Answers articles here: http://www.bajawesternonion.com/submitad.asp

---
Exchange Rate - Mexican Pesos to $1 USD - Courtesy exchange-rates.org
---
Please Note: The "Featured Events This Week" section is limited to non-recurring business and community events (Sorry, no "Happy Hours," "Daily Specials," "Weekly Classes," or other recurring business (for profit) activities or workshops.)


---
Friday, September 6
V Campaña De Reciclaje - 10:30 Am A 1:30 Pm, Multiservicios Miró, Rangel Y Verduzco, Todos Santos. Recibimos plasticos, papel, carton, latas, metales,electronicos y electricos, celulares, accesorios etc. Donativo minimo $ 30.00 pesos por entrega. No vidrio, no basura, no tetrabrik. Contact: Alex Miró multisermiro [- at -] hotmail.com, 6121450702

Movie Night - World War Z, The Distillery starting at 8:15pm. - Vivianne, viviannej [- at -] thedistillery.mx, www.thedistillery.mx, 612-145-0098, Todos Santos

Saturday, September 7
Palapa Society Library Open For Adults And Children - From 10 to 1pm, Palapa Society Center, Todos Santos. Calle Bojorquez between Cuauhtemec and Carrillo. - Eva info [- at -] palapasociety.com, Todos Santos

---


Anyone planning an event should check the Online Community Calendar
before choosing a date to see if something else is already planned and avoid conflicts. -
Featured Local Services Directory Return to Top

Computer Repairs

Josue Castillo Parts, service, cleaning, anti-virus, home networking. - jocama85 [- at -] hotmail.com, 612 143 1508, Pescadero


---

Home Security

BajaAlarm provides Todos Santos, Pescadero & Cerritos with Security Alarm Systems, Alarm System Monitoring, Camera Surveillance Systems, Property Watch & Inspections, Property Maintenance and Property Management. Canadian Gringo-operated, Ex-Firefighter & First Responder. Email us at: bajaalarm [- at -] shaw.ca, or call: 624-141-9343, Baja Alarm, Baja California Sur

Satellite TV/Water Systems

Todos Santos Technologies - Water System Installation, Tinaco cleaning, Satellite TV system installs and repairs. - Humberto Pardo, showmethetruth [- at -] hotmail.es, 612-104-2000, Todos Santos.

---

Towing Services

Baja Wheeling Towing Service - baja wheeling s.a. de c.v. is a legal, professional transporting company, servicing canada, usa and mexico. your rig won't be impounded by the federalizes. Ask us for a quote at 011-52-612-688-0073, send a email to bajawheeling [- at -] gmail.com or review our websit at http://www.baja-wheeling.com. bajawheeling [- at -] gmail.com, www.baja-wheeling.com, Baja California Sur

---

Your Ad Here

Advertise For Only $5 US per Week! - Advertise your services in The Baja Western Onion here in our New Local Services Directory Put your ad in front of over 3,700 3,800 Baja Western Onion Readers twice a week for only $5.00 US per week. More Info Here
---
Real Estate, Rentals, and House Sitting - Available/Wanted Return to Top
---

Looking To Rent - Still searching ... for a unfurnished casita with bath and kitchen for myself. I work full time at Galeria Logan in Todos Santos. I can only afford 3,000pesos + utilities per month. Thank you. - Nita, nitadelmil [- at -] yahoo.com, 612 135 0078, Todos Santos


Long-term Rental Wanted - We are a professional couple from Oregon hoping to retire to the Todos area in December or January. Looking for a long-term (3-6 mos) rental from which to explore the retirement possibilities in Baja Sur. Need a large studio or one BR casita, or ?? Open to suggestions...
No kids, no pets, good references, have always owned our own homes, have friends living in Todos... - Laura Sheppard, ljs46 [- at -] hotmail.com

Rental In Todos Santos - Searching for a two bedroom or even one bedroom house in the Todos Santos and Pescadero area. I am looking for long term and have references. - Kate Divine, Katedivine555 [- at -] gmail.com

San Jose Del Cabo- Lovely Apartment For Rent - Apt for rent. ( 80 sq mts =320 sq ft) Two bedroom, 1 bath, living room, dining room and kitchen all in one comfy space. Second floor of Duplex. Small outside patio, carport for one car and small garden. Colonia Magisterial. Great location, three blocks from Mega. dls 550. p/ mo unfurnished. $600. furnished. Minimum 6 mo. lease. - Patricia de la Borbolla, pdelaborbolla [- at -] yahoo.com.mx, San Jose Del Cabo


Professional caretaker/housesitter/handyman - I am an experienced and responsible caretaker with references. I have an independent income. Able to do repairs, oversee subcontractors, attend to guests and clients and take care of pets. Extensive background in construction. Culinary skills. Fluent in Spanish. Familiar with Baja/Todos Santos area.

Looking to exchange a place to live for care & service. Available Sept. to April, perhaps longer. I have a trained, champion herding dog who is quiet, obedient and a good guard dog. Seeking long-term, stable situation. Call Gavin, 619-888-9903 or E-mail: gavinehringer [- at -] earthlink.net
---
Submit your Real Estate/Rentals/House Sitting/Property Management Services articles here: http://www.bajawesternonion.com/submitad.asp


---
Rides or Caravans Available/Wanted Return to Top
Note: Ads will run for two weeks unless dated. Please list the date in the title, and specify which airport. Goes without saying, everyone shares expenses for beer, gas, food, etc

To remove your ad if you find a ride or caravan, let us know here: www.bajawesternonion.com/submitad.asp -
---

Rideshare Or Caravan - driving down to Baja Sur end of August or early September and looking for someone to share the driving or caravan. leaving from the Bay area and headed to Cabo San Lucas. contact me at imani1215najma [- at -] gmail.com - Imani Najma, imani1215najma [- at -] gmail.com, Baja California Sur

Rider/Driver Wanted - Returning to Todos Santos from the Bay area Sept. 17-18 and am hoping to find a companion who likes to drive. Hoping for a 3 day trip. Stateside phone # 530-263-7940, or e-mail. - Virginia Moonstone Mazzetti, moonstonenow [- at -] yahoo.com

Tecate End Of September - Will be leaving San Diego around the 23rd and looking to caravan from the Tecate crossing. Two days to Todos Santos. caddisonthefly [- at -] yahoo.com - Matt Jenkins, caddisonthefly [- at -] yahoo.com

Ride From Los Cabos Airport - I am looking for a ride from the Los Cabos Airport (SJD) on October 21, 2013 after 4:00PM to Todos Santos. - Paul Bumann, paul [- at -] boominenterprises.com, 858-735-3538, Todos Santos

From Cancun to Cabo - Traveling from Cancun area to Cabo area on November 20 or so, and returning to Cancun on November 27 or so. Will drive your vehicle, share ride or whatever, either or both ways or only to Mexico City D.F. or wherever. There are two of us. Both very reliable with good references. Webb Elkins, Playa del CArmen, Mexico; webbelkins [- at -] hotmail.com; 984 129 8095 Cell Mexico; 925 226 8038 Skype - Webb Elkins, webbelkins [- at -] hotmail.com, none, 9252268038

Ride Share Or Caravan - I am looking to connect with folks driving down Baja December 2013 . I am coming down from Colorado for a 3-4 month stint. Contact me at deniseesm [- at -] icloud.com Please Re: email as interested in caravan Baja. Thank you - Abrams Denise, deniseesm [- at -] icloud.com, Cabo San Lucas

---
Submit your Rides or Caravans Needed/Available articles here: http://www.bajawesternonion.com/submitad.asp


---
Pet Corner (Lost and Found pet articles will run for two weeks) Return to Top
Let us know if you find or place your pet so we can remove your ad -
---

Loving 3 Year Old Female Black Lab Needs A Temporary Home - Loving 3 year old female black lab needs a temporary home (approximately 8 weeks). Bella is a really sweet, fun, loving dog, and an excellent guard dog. Regrettably I'm traveling until early October and can not be with her. Bella is fixed, her shots are current and she has a clean bill of health. Compensation will be provided for her care. If interested please contact: - Jane Mountney, mountneyjane [- at -] yahoo.com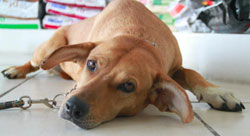 Dog Needs Home - Orejitas (little Ears) is looking for a home. She is a rescued former street dog, very strong but kind and loving, needs attention and someone to adopt her. She is aprox. 3 years old, is spayed and has been wormed, and needs to be treated for ehrichia, (will provide doxiciclina). All medical records are available. - Erendira Valle, erevalle [- at -] gmail.com, 612 14 17 630, Baja California Sur




Not Getting Enough Affection? - Need some loving? There are many beautiful cats and kittens just waiting to purr for you at Kitty Heaven. You could visit with them once a week or as often as you like. You might even want to help clean up a bit or maybe buy them some food. Why don't you come for a visit? - they love meeting new friends. - Angelique, bajakitties [- at -] yahoo.com, 145-0250


---
Submit your Pet Corner articles here: http://www.bajawesternonion.com/submitad.asp (and remember to Spay or Neuter your pets)

---

Quote of the Day: " If all the cars in the United States were placed end to end, it would probably be Labor Day Weekend. " ~ Doug Larson


---
---
Help Support The Baja Western Onion!

We can accept donations by Credit Card, PayPal, cash, check or direct deposit.

For more information, please visit our web site at http://www.BajaWesternOnion.com/donate.asp.
Copyright © 2006 — 2013. The Baja Western Onion. All Rights Reserved. For redistribution, please give credit to the Baja Western Onion and include a link to our web site at:
http://www.BajaWesternOnion.com
. Published Using 100% Recycled Electrons :) Save The Planet - Think before printing...
Return to Top
---