On The Web Site:
---
Today's Weather
Click for Forecast


Click for Larger Maps

---
Community Access
Policia Preventiva
Todos Santos Police
612 145-1052
Commandante Navarro

Ministero Publico
State Police
612 145 0198
Commandante Erigoyen

Bomberos
Fire Department
Cel. 612-142-6387
Commandante Cadena


---




---
Baja Western Onion
Alan Thompson - Publisher
Debra Webster - Editor
Advertising Information
e-mail For General Feedback
---
---
News and Events, Questions and Answers, Food And Fun, For Sale and Wanted
---

¡Gracias a Ti - Gracias a Todos! - Saturday, August 31 marks the completion of our seventh year of publishing the Baja Western Onion. We're reminded once again to thank all of our supporters, advertisers and readers for your support since our beginning on September 01, 2006. What began as an effort to notify a few friends and family about the arrival of Hurricane John here, and then later as the storm passed northward through Loreto and Mulege, became the foundation and mission statement of the Baja Western Onion; to provide timely and useful community news for our area.

Also, this last week coincidentally marks our surpassing a readership of 3,800 subscribers. We could never have dreamed when we started that we would ever have such a large readership, and we hope that we'll continue to earn your respect and support as a trusted resource for useful community news in the years ahead. We could not have done this without your help and good wishes and we are sincerely grateful to all our readers. Again, ¡Gracias a Todos Tan Mucho! for making the Baja Western Onion possible. - Alan and Debra,
News From La Canada Del Diablo -
Our friends and clients love La Canada. We all have friends who want to live in Todos Santos. We all know people who have thought about how they could do business in Todos Santos. We all know Todos Santos is evolving. The time is now to invest in the future of the new Todos Santos.

Our commercial property could be your dream property. Invest now, before the prices go up. The speculators and big box stores are circling. We would like to pass this opportunity on to someone with a vision for the future, but at the same time a concern for the town. Contact us for more information. All conversations will remain confidential. We are open to all ideas. We will consider financing. There is a 5% commission to anybody bring a buyer to the table. (How will you spend all that money?)

Thank you to the people who have donated clothing, household items and food to the rehabilitation center. There is an ongoing need for clothing, as there are always new residents joining the group. If you have donations, you can drop them off at LA CANADA, or take them directly to the center.

The town's public hospital has a new laboratory. Patients now can have blood work done free of charge. The only thing needed to open the laboratory, is climate control where the specimens are processed. The social service group VIDA Y PROSPERIDAD TODOS SANTOS AC has collected the majority of the money, but still need a few more donations to finish paying for the purchase and installation. If you can help, please drop your donation here at LA CANADA.

Thank you! OH, and one more thing ... if you are here this summer, come by and check out the final clearance sale. Still some great pieces, and incredible prices. - Barbara Perkins, bperkins0403 [- at -] gmail.com, www.lacanadadeldiablo.com, 612-140-0069



Photos From The Storm - Please feel free to send us photos from the storm. With your permission, we'll share them with our readers here in The Baja Western Onion. Send photos to Moderator [- at -] BajaWesternOnion.com, or tell us where you may have them hosted. All submitters will be given author credit for their photos. - Alan and Debra,
The Distillery Presents - Baja Brewing Draft Beer on Tap and The Distillery Tequila Tasting.

T G I Friday and James BBQ Night - Join us each Friday, 4:00 - 7:00pm. Come in for 2 for 1 drinks, darts and complimentary fresh popcorn. BBQ starts at 6:30.

The Distillery Movie Night - Also on Fridays, join us for our feature-length movies. Coming Movie Attractions include The Lone Ranger and Detachment.

The Distillery Saturday Night 2:1 Drink Special - On your way out for a big evening in Todos Santos have a 2:1 cocktail or beer.

Check The Distillery web calendar for all the latest info: thedistillery.mx/calendar-of-events - Vivianne, viviannej [- at -] thedistillery.mx, www.thedistillery.mx, 612-145-0098, Todos Santos


T-Bone Has Found a Home! - To the Baja Western Onion. Please remove the ad for T Bone. Happily, he has found a home. Thank you so much. - Andy Mical, connieandymical [- at -] yahoo.com, 612-178-0081, Todos Santos

Bed And Breakfast Opportunity - Cerritos Beach Bed and Breakfast now under construction, is search of a partners/investors to help complete a 10 suite B & B. Great income potential for retirement. Located on the beautiful Cerritos Beach, it will have a pool and 2 spas. Great situation for a investment club or group of friends who would like to own 50% of a Bed and Breakfast. - Jim Coulson, jimcoulsoncontractor [- at -] yahoo.com, http://www.cerritosbeachbedandbreakfast.com/index.html, 612 183 1077, Baja California Sur

Animal Transport Out Of Todos Santos - Looking for ideas on transporting animals out of Todos Santos! Any travelers heading to Las Vegas or Utah would be great to know if you can accompany an animal by air or by ground... any time in the future. Looking for any contacts interested in helping, or that know people that could help in any way. Please included "Todos Santos - Baja Western Onion Ad" in your subject line! - Lisa L, lcubed2004 [- at -] yahoo.com, United States


Shop Vac For Sale - Rigid Shop Vac. Pretty much brand new. Only used a few times. 5 HPR 12 Gallon tank. - Justin, chubbsurf67 [- at -] yahoo.com, 612 105 7421, Pescadero

Total Impact Spanish Workshop - Planned for those who want to learn Spanish as quick as possible. Instruction is one-on-one basis from 1 to 3 hours a day. All levels are taught. Any special requirements of the students may have, business or professional, will be given careful consideration. Taught by Guillermo Bueron in the Cultural Center in Todos Santos. Classes start September 2 at 9 AM. - Guillermo Bueron Prieto, g_bueron [- at -] yahoo.com, www.guillermolanguageandtravel.com, 612 161 4165, Todos Santos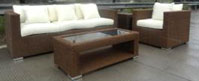 Furniture! Casa Decor La Paz & Cabo - Patio Furniture* Wicker & Rattan* Marble * Rustic Hand Painted Furniture * Copper Furniture * Lighting * Kitchen Cabinets * Doors * Floor & Wall Covering * Art * Accessories * Metal Furniture* Fountains and Urns * Mexican Furniture * Imports from Around the World* Large Selection of Furniture, Rugs & Accessories. Interior Design Service! Custom Furniture! We have it all! 2 locations (Cabo and La Paz) Summer Sale: 25% to 40% Off Selected items!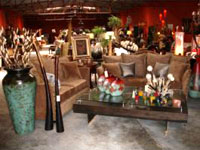 Now Wholesale to the Public: ** Low Price Guarantee. Venta de Mayoreo al Publico ** Garantizamos los precios mas baratos
Cabo San Lucas: km 3.5 on four lane next to Artisanos & Natural Granit. Tel:172 6675; Vonage: 888-557-6533; Mexican Cell: 624-176 8146. Mary Aguirre E-mail: mary.aguirre [- at -] casadecorcabo.com
La Paz: 12,000 sq. Warehouse 560 Marques De Leon
Visit our website at www.antiquerowmarket.com or e-mail: richards77 [- at -] pcisys.net
3 to 12 month Credit - no interest with Banamex card Telephone: 612-129-3364 or Cell: 612-141-7615; USA Telephone: 303-777-5157 - Luis Hernandez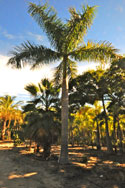 Many Thousands Of Palms - Come visit us, there is clear direction to find us on our website with the link below, just click on the 'Contact Us' button on the site.

We've fantastic variety (over 30 different types of palms & cycads) and we've palms of all sizes - from palms you could bring home in the back seat of your car to 50' tall monsters. We can help with or do your landscape design, guide you to what palms are suitable for your property, and we can move massive specimens with our crane-truck.

Schedule a tour ... there are worst things to do than walk around a beautiful palm plantation. Call either Dean, 612.133.0311 or Nepo, 612.152.6785 - Dean Mcquillen, todossantos1 [- at -] hotmail.com, palms.mx, 612.133.0311 - Dean, Todos Santos


Palm Leaves For Palapas And Ramadas - I have a lot of dry palm leaves from various types of palms. Some are good for palapa's and others great for ramada's. I am selling them by the bundle or truck load. Please call or e-mail for more info. - David, 612-153-6029, Pescadero

Plastic Surgeon In La Paz - Offers 30 Years of Experience. Certified until 2015, member of ISAPS (International Society Of Aesthetic Plastic Surgery), member of AMCPER (Mexican Society Of Plastic Surgery), and many others. I do any cosmetic surgery, botox, fillers, radiofrecuency (procedure in which you get skin tightening, and treatment of cullulite), intense pulse light (treatment in which you improve the quality of your skin,and disappear sundamage), permanent hair removal.



My address is Ignacio Ramirez at the corner with Reforma street. Visit www.drmanliospeziale.com where you can see some surgery results of pre and postoperative cases. Do not take risks: If you are going to do something cosmetic, do it with a Certified Plastic Surgeon.

- Manlio Speziale, manliospeziale [- at -] gmail.com, www.drmanliospeziale.com, 612 1295252 Office, Cell 612 141 6298, La Paz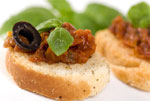 New Hours: Basilfields Organico - "Basilfields Organico / "Kayle Lechuga" is now Open in Todos Santos: Monday-Wednesday-Friday from 9:30AM to 2:30PM ~ usual location. On Sundays at "Baja Beans" in Pescadero from 9:00AM to 1:00PM - Kayle Nordby, Kayle - basilfields2 [- at -] yahoo.com, 612.105.3674



Let Our Advertisers Know You Found Them In The Baja Western Onion :) -
---
Readers Tip: You can find and search Most Back Issues of The Baja Western Onion here: bajawesternonion.com/back-issues.asp -
---
Submit your News and Events, Questions and Answers articles here: http://www.bajawesternonion.com/submitad.asp

---
Exchange Rate - Mexican Pesos to $1 USD - Courtesy exchange-rates.org
---
Please Note: The "Featured Events This Week" section is limited to non-recurring business and community events (Sorry, no "Happy Hours," "Daily Specials," "Weekly Classes," or other recurring business (for profit) activities or workshops.)


---
Friday, August 30
Movie Night - At The Distillery: Star Trek Into Darkness, starting at 8:15pm. - Vivianne, viviannej [- at -] thedistillery.mx, www.thedistillery.mx, 612-145-0098, Todos Santos

Saturday, August 31
Palapa Society Library Open For Adults And Children - From 10 to 1pm, Palapa Society Center, Todos Santos. Calle Bojorquez between Cuauhtemec and Carrillo. - Eva info [- at -] palapasociety.com, Todos Santos

---


Anyone planning an event should check the Online Community Calendar
before choosing a date to see if something else is already planned and avoid conflicts. -
Featured Local Services Directory Return to Top

Computer Repairs

Josue Castillo Parts, service, cleaning, anti-virus, home networking. - jocama85 [- at -] hotmail.com, 612 143 1508, Pescadero


---

Home Security

BajaAlarm provides Todos Santos, Pescadero & Cerritos with Security Alarm Systems, Alarm System Monitoring, Camera Surveillance Systems, Property Watch & Inspections, Property Maintenance and Property Management. Canadian Gringo-operated, Ex-Firefighter & First Responder. Email us at: bajaalarm [- at -] shaw.ca, or call: 624-141-9343, Baja Alarm, Baja California Sur

Satellite TV/Water Systems

Todos Santos Technologies - Water System Installation, Tinaco cleaning, Satellite TV system installs and repairs. - Humberto Pardo, showmethetruth [- at -] hotmail.es, 612-104-2000, Todos Santos.

---

Towing Services

Baja Wheeling Towing Service - baja wheeling s.a. de c.v. is a legal, professional transporting company, servicing canada, usa and mexico. your rig won't be impounded by the federalizes. Ask us for a quote at 011-52-612-688-0073, send a email to bajawheeling [- at -] gmail.com or review our websit at http://www.baja-wheeling.com. bajawheeling [- at -] gmail.com, www.baja-wheeling.com, Baja California Sur

---

Your Ad Here

Advertise For Only $5 US per Week! - Advertise your services in The Baja Western Onion here in our New Local Services Directory Put your ad in front of over 3,700 Baja Western Onion Readers twice a week for only $5.00 US per week. More Info Here
---
Real Estate, Rentals, and House Sitting - Available/Wanted Return to Top
---
Pacific Beach Lots - Beautiful oceanfront, great mountain views. Just minutes away from Cabo, Todo Santos on new highway. 2.47 acres (5 1/2 acre lots) $599,000. For qualified buyer possible owner financing. Call 541-399-6601 US or email cabobill [- at -] hotmail.com - Bill Huff, Cabobill [- at -] hotmail.com, 541-399-6650, Baja California Sur


Professional caretaker/housesitter/handyman - I am an experienced and responsible caretaker with references. I have an independent income. Able to do repairs, oversee subcontractors, attend to guests and clients and take care of pets. Extensive background in construction. Culinary skills. Fluent in Spanish. Familiar with Baja/Todos Santos area.

Looking to exchange a place to live for care & service. Available Sept. to April, perhaps longer. I have a trained, champion herding dog who is quiet, obedient and a good guard dog. Seeking long-term, stable situation. Call Gavin, 619-888-9903 or E-mail: gavinehringer [- at -] earthlink.net
---
Submit your Real Estate/Rentals/House Sitting/Property Management Services articles here: http://www.bajawesternonion.com/submitad.asp


---
Rides or Caravans Available/Wanted Return to Top
Note: Ads will run for two weeks unless dated. Please list the date in the title, and specify which airport. Goes without saying, everyone shares expenses for beer, gas, food, etc

To remove your ad if you find a ride or caravan, let us know here: www.bajawesternonion.com/submitad.asp -
---

Rideshare Or Caravan - driving down to Baja Sur end of August or early September and looking for someone to share the driving or caravan. leaving from the Bay area and headed to Cabo San Lucas. contact me at imani1215najma [- at -] gmail.com - Imani Najma, imani1215najma [- at -] gmail.com, Baja California Sur

Seattle To Todo Santos - We are leaving Seattle on August 31 and plan to arrive in Todo Santos on Sept. 3 or 4. If you are driving from anywhere along the way and would like to caravan, please reply. - Terry Hawes, thawes47 [- at -] gmail.com, 4252415693

Rider/driver Wanted - Returning to Todos Santos from the Bay area Sept. 17-18 and am hoping to find a companion who likes to drive. Hoping for a 3 day trip. Stateside phone # 530-263-7940, or e-mail. - Virginia Moonstone Mazzetti, moonstonenow [- at -] yahoo.com

Tecate End Of September - Will be leaving San Diego around the 23rd and looking to caravan from the Tecate crossing. Two days to Todos Santos. caddisonthefly [- at -] yahoo.com - Matt Jenkins, caddisonthefly [- at -] yahoo.com

Ride From Los Cabos Airport - I am looking for a ride from the Los Cabos Airport (SJD) on October 21, 2013 after 4:00PM to Todos Santos. - Paul Bumann, paul [- at -] boominenterprises.com, 858-735-3538, Todos Santos

From Cancun to Cabo - Traveling from Cancun area to Cabo area on November 20 or so, and returning to Cancun on November 27 or so. Will drive your vehicle, share ride or whatever, either or both ways or only to Mexico City D.F. or wherever. There are two of us. Both very reliable with good references. Webb Elkins, Playa del CArmen, Mexico; webbelkins [- at -] hotmail.com; 984 129 8095 Cell Mexico; 925 226 8038 Skype - Webb Elkins, webbelkins [- at -] hotmail.com, none, 9252268038

Ride Share Or Caravan - I am looking to connect with folks driving down Baja December 2013 . I am coming down from Colorado for a 3-4 month stint. Contact me at deniseesm [- at -] icloud.com Please Re: email as interested in caravan Baja . Thank you - Abrams Denise, deniseesm [- at -] icloud.com, Cabo San Lucas

---
Submit your Rides or Caravans Needed/Available articles here: http://www.bajawesternonion.com/submitad.asp


---
Pet Corner (Lost and Found pet articles will run for two weeks) Return to Top
Let us know if you find or place your pet so we can remove your ad -
---

Loving 3 Year Old Female Black Lab Needs A Temporary Home - Loving 3 year old female black lab needs a temporary home (approximately 8 weeks). Bella is a really sweet, fun, loving dog, and an excellent guard dog. Regrettably Iím traveling until early October and can not be with her. Bella is fixed, her shots are current and she has a clean bill of health. Compensation will be provided for her care. If interested please contact: - Jane Mountney, mountneyjane [- at -] yahoo.com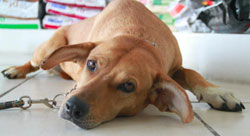 Dog Needs Home - Orejitas (little Ears) is looking for a home. She is a rescued former street dog, very strong but kind and loving, needs attention and someone to adopt her. She is aprox. 3 years old, is spayed and has been wormed, and needs to be treated for ehrichia, (will provide doxiciclina). All medical records are available. - Erendira Valle, erevalle [- at -] gmail.com, 612 14 17 630, Baja California Sur




Not Getting Enough Affection? - Need some loving? There are many beautiful cats and kittens just waiting to purr for you at Kitty Heaven. You could visit with them once a week or as often as you like. You might even want to help clean up a bit or maybe buy them some food. Why don't you come for a visit? - they love meeting new friends. - Angelique, bajakitties [- at -] yahoo.com, 145-0250


---
Submit your Pet Corner articles here: http://www.bajawesternonion.com/submitad.asp (and remember to Spay or Neuter your pets)

---

Quote of the Day: " It is our duty as men and women to proceed as though the limits of our abilities do not exist. " ~ Pierre Teilhard de Chardin


---
---
Help Support The Baja Western Onion!

We can accept donations by Credit Card, PayPal, cash, check or direct deposit.

For more information, please visit our web site at http://www.BajaWesternOnion.com/donate.asp.
Copyright © 2006 — 2013. The Baja Western Onion. All Rights Reserved. For redistribution, please give credit to the Baja Western Onion and include a link to our web site at:
http://www.BajaWesternOnion.com
. Published Using 100% Recycled Electrons :) Save The Planet - Think before printing...
Return to Top
---