On The Web Site:
---
Today's Weather
Click for Forecast


Click for Larger Maps

---
Community Access
Policia Preventiva
Todos Santos Police
612 145-1052
Commandante Navarro

Ministero Publico
State Police
612 145 0198
Commandante Erigoyen

Bomberos
Fire Department
Cel. 612-142-6387
Commandante Cadena


---




---
Baja Western Onion
Alan Thompson - Publisher
Debra Webster - Editor
Advertising Information
e-mail For General Feedback
---
---
News and Events, Questions and Answers, Food And Fun, For Sale and Wanted
---
Timothy Horn Plein Air Workshop - February 18, 19 and 20th, 2014. Timothy Horn will host a 3 day plain air workshop in and around Todos Santos. All levels welcome. Cost of workshop is $325.00 USD. If you are not familiar with this most talented artist, check out his website: www.horndesign.com. Class size limited, deposit required. Let's Paint! - Marsha Dahlquist, dahl1751 [- at -] hotmail.com, 178 0003, Todos Santos

December 6, 2013: Save The Date! - Starting at 6:30pm at El Molino in Todos Santos: The 11th Annual Festival de Cine's Annual Fundraiser Fiesta & Sneak Preview of the latest film, Trapiches de Todos Santos.All proceeds will benefit Youth In Video and the new Escuela De Cine De Todos Santos. This summer the school has educated over 80 children, youth from CECYT, High schools and Hogar del Niño from Todos Santos & La Paz. Support our first generation of filmmakers and film lovers from Baja California Sur! - Lisa Welsch


Our Apologies - Our apologies to Steve Fidnick and to our readers for our neglecting to edit an article that appeared in Friday's edition with a flip mistyping of the Shut Up Franks business name. We should have caught the error before publishing it but we didn't.

Please note it is a violation of the Baja Western Onion Terms and Conditions to submit any article that disrespects any individual or business by name. Repeat offenders will be banned from posting or receiving the Baja Western Onion. From our FAQs:
6. Please do not submit articles that accuse any person or business by name of committing any wrongdoing, malfeasance or deception, or that contain anything that might be determined to damage or besmirch by name an individual's or company's personal or professional character or reputation, or that is intended to "Out" someone. Please note there are serious anti-defamation laws in Mexico and we do not wish to become a party to violations of those laws.
Our complete Terms and Conditions can be found here: BajaWesternOnion.com/faq.asp

Understandably, we can't always catch every error or violation before it makes its way into the Baja Western Onion but we'll try to be more vigilant. Thank you to our all readers and posters for your understanding and support in helping us to maintain our standards for the benefit of everyone. - Alan And Debra
The Distillery Presents - Baja Brewing Draft Beer on Tap and The Distillery Tequila Tasting.

The Distillery Movie Night - Identity Thief - Tuesday August 27 - 8:15pm Starring: Jason Bateman, Melissa McCarthy & John Cho. Mild-mannered businessman Sandy Patterson travels from Denver to Florida to confront the deceptively harmless-looking woman who has been living it up after stealing Sandy's identity. http://www.imdb.com/title/tt2024432/?ref_=fn_al_tt_1

T G I Friday and James BBQ Night - Friday August 30, 4:00 - 7:00pm. Come in for 2 for 1 drinks, darts and complimentary fresh popcorn. BBQ starts at 6:30.

The Distillery Movie Night - Star Trek Into Darkness - Friday August 30 - 8:15pm Starring: Chris Pine, Zachary Quinto & Zoe Saldana. After the crew of the Enterprise find an unstoppable force of terror from within their own organization, Captain Kirk leads a manhunt to a war-zone world to capture a one man weapon of mass destruction.
http://www.imdb.com/title/tt1408101/?ref_=sr_1

The Distillery Saturday Night 2:1 Drink Special - On your way out for a big evening in Todos Santos have a 2:1 cocktail or beer.

Coming Movie Attractions - Lone Ranger - Detachment. Check The Distillery web calendar for all the latest info: thedistillery.mx/calendar-of-events - Vivianne, viviannej [- at -] thedistillery.mx, www.thedistillery.mx, 612-145-0098, Todos Santos



Se Habla...la Paz Re-opening After Summer Vacation - Muy buenos dias: Good morning! We are re-opening after summer vacation this Monday the 26th for in-house and SKYPE classes. The Summer School Special discounts on tuition are still going until the end of September so please call us at 122-7763 or write us at info [- at -] sehablalapaz.com for more information.

Our cultural programs will not start until the first week in October, due to the afternoon heat. The program agenda will be announced here and in the Baja Citizen. Un saludo cordial, - Juli Goff, info [- at -] sehablalapaz.com, www.sehablalapaz.com, 612-122-7763, Baja California Sur


No More Garafons! - Sale ends August 31st: For as little as $400 dollars you can be rid of garafons forever. What a difference it makes to be able to get your drinking water and to wash all your vegetables directly from your own kitchen faucet (no extra tap needed). No electricity or chemicals required. Super simple installation under your sink (included in cost) gets you freedom from garafons once and for all. Whole house systems also on sale! - Barbara Manfrediz, purewaterbaja [- at -] gmail.com, www.aguadebaja.com, 612-142-2290


I Am Looking For A Space To Set Up Floatation Tank In The Pescadero Area - Do you have a semi quiet room with a shower that I can rent or trade for floating? I am looking to set up my float tank also known as an isolation tank. It is used for therapy of the body mind and soul, benefiting in a multitude of ways. I am a seasoned massage therapist starting a Float Spa. Please contact me to see what's possible. Can't wait to get you floating! Thank you - Veronica Joy, thejoyoffloating [- at -] gmail.com, 612-197-0605

Sushi Is Back At La Casita - Sushi is back at La Casita Tapas and Wine bar coming this September. For more information, contact us at 145 0192. - Sergio Rivera, sergemaz [- at -] yahoo.com, lacasitatapasandwinebar.com, 145 0192, Todos Santos

No Electricity? No Problem! - We install Solar, Wind, or Water power. Serving the Ellias Calles, Pescadero, and Todos Santos areas. Alternative Energy Solutions "We Turn You On". Tai & Veronica AESolutionsBCS [- at -] gmail.com, 612-197-0605

Shipping Goods Or Furnishings To Mexico? - Voted "Best in the Baja" 27 years experience, Freight forwarding, Customs clearance, Staging /warehousing, Courteous, Professional, Trustworthy, I will show you how to save your precious dollars ,Big enough to serve, small enough to care, Monica Page Logistics - Monica Page, mpage [- at -] monicapagelogistics.com, www.monicapagelogistics.com, 619-777-8909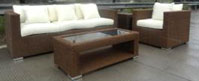 Furniture! Casa Decor La Paz & Cabo - Patio Furniture* Wicker & Rattan* Marble * Rustic Hand Painted Furniture * Copper Furniture * Lighting * Kitchen Cabinets * Doors * Floor & Wall Covering * Art * Accessories * Metal Furniture* Fountains and Urns * Mexican Furniture * Imports from Around the World* Large Selection of Furniture, Rugs & Accessories. Interior Design Service! Custom Furniture! We have it all! 2 locations (Cabo and La Paz) Summer Sale: 25% to 40% Off Selected items!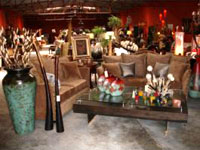 Now Wholesale to the Public: ** Low Price Guarantee. Venta de Mayoreo al Publico ** Garantizamos los precios mas baratos
Cabo San Lucas: km 3.5 on four lane next to Artisanos & Natural Granit. Tel:172 6675; Vonage: 888-557-6533; Mexican Cell: 624-176 8146. Mary Aguirre E-mail: mary.aguirre [- at -] casadecorcabo.com
La Paz: 12,000 sq. Warehouse 560 Marques De Leon
Visit our website at www.antiquerowmarket.com or e-mail: richards77 [- at -] pcisys.net
3 to 12 month Credit - no interest with Banamex card Telephone: 612-129-3364 or Cell: 612-141-7615; USA Telephone: 303-777-5157 - Luis Hernandez


Fresh Eggs In Las Tunas - We have fresh eggs every day at our house on Calle de Los Mangos $35.00 pesos per dozen or $75.00 pesos for a whole flat of 30 eggs. Call or just come by Bruce and Dina Kramer's. Home- phone 178-0004; Cell- 612-348-9363 - Bruce And Dina Kramer, bkmasonry [- at -] yahoo.com, Todos Santos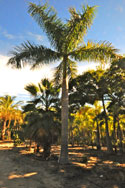 Many Thousands Of Palms - Come visit us, there is clear direction to find us on our website with the link below, just click on the 'Contact Us' button on the site.

We've fantastic variety (over 30 different types of palms & cycads) and we've palms of all sizes - from palms you could bring home in the back seat of your car to 50' tall monsters. We can help with or do your landscape design, guide you to what palms are suitable for your property, and we can move massive specimens with our crane-truck.

Schedule a tour ... there are worst things to do than walk around a beautiful palm plantation. Call either Dean, 612.133.0311 or Nepo, 612.152.6785 - Dean Mcquillen, todossantos1 [- at -] hotmail.com, palms.mx, 612.133.0311 - Dean, Todos Santos

Wanna Make Some Pesos? - I need some help getting 5 packages down to Todos Santos or La Paz from Costa Mesa (Orange County) CA.. the pickup spot is 2 blocks off the 405.. I will soooo make it worth your while to be a Good Samaritan.. Sooner than later would be great! - Joy O'brien, allie_todossantos [- at -] yahoo.com


Plastic Surgeon In La Paz - Offers 30 Years of Experience. Certified until 2015, member of ISAPS (International Society Of Aesthetic Plastic Surgery), member of AMCPER (Mexican Society Of Plastic Surgery), and many others. I do any cosmetic surgery, botox, fillers, radiofrecuency (procedure in which you get skin tightening, and treatment of cullulite), intense pulse light (treatment in which you improve the quality of your skin,and disappear sundamage), permanent hair removal.



My address is Ignacio Ramirez at the corner with Reforma street. Visit www.drmanliospeziale.com where you can see some surgery results of pre and postoperative cases. Do not take risks: If you are going to do something cosmetic, do it with a Certified Plastic Surgeon.

- Manlio Speziale, manliospeziale [- at -] gmail.com, www.drmanliospeziale.com, 612 1295252 Office, Cell 612 141 6298, La Paz



Looking For An Ipad - Please contact me if you know of one for sale, thanks. - Patrick Coffman, coffman [- at -] prodigy.net.mx, 612 157 6991


Total Impact Spanish Workshop - Planned for those who want to learn Spanish as quick as possible. Instruction is one-on-one basis from 1 to 3 hours a day. All levels are taught. Any special requirements of the students may have, business or professional, will be given careful consideration. Taught by Guillermo Bueron in the Cultural Center in Todos Santos. Classes start september 2 at 9 AM. - Guillermo Bueron Prieto, g_bueron [- at -] yahoo.com, www.guillermolanguageandtravel.com, 612 161 4165, Todos Santos


Best Gardner In TS - Juan Carlos is looking for consistent gardening work. Available Tuesdays-Thursdays and Saturday. He is an expert on palms, cactus as well as all local plants and flowers. Very reasonable daily rate. Email Chris for references. - Juan Carlos, namaste1948 [- at -] gmail.com, 612-152-9395



Let Our Advertisers Know You Found Them In The Baja Western Onion :) -
---
Readers Tip: You can find and search Most Back Issues of The Baja Western Onion here: bajawesternonion.com/back-issues.asp -
---
Submit your News and Events, Questions and Answers articles here: http://www.bajawesternonion.com/submitad.asp

---
Exchange Rate - Mexican Pesos to $1 USD - Courtesy exchange-rates.org
---
Please Note: The "Featured Events This Week" section is limited to non-recurring business and community events (Sorry, no "Happy Hours," "Daily Specials," "Weekly Classes," or other recurring business (for profit) activities or workshops.)


---
Tuesday, August 27
Movie Night - At The Distillery: Identity Thief, starting at 8:15pm. - Vivianne, viviannej [- at -] thedistillery.mx, www.thedistillery.mx, 612-145-0098, Todos Santos

Friday, August 30
Movie Night - At The Distillery: Star Trek Into Darkness, starting at 8:15pm. - Vivianne, viviannej [- at -] thedistillery.mx, www.thedistillery.mx, 612-145-0098, Todos Santos

Saturday, August 31
Palapa Society Library Open For Adults And Children - From 10 to 1pm, Palapa Society Center, Todos Santos. Calle Bojorquez between Cuauhtemec and Carrillo. - Eva info [- at -] palapasociety.com, Todos Santos

---


Anyone planning an event should check the Online Community Calendar
before choosing a date to see if something else is already planned and avoid conflicts. -
Featured Local Services Directory Return to Top

Computer Repairs

Josue Castillo Parts, service, cleaning, anti-virus, home networking. - jocama85 [- at -] hotmail.com, 612 143 1508, Pescadero


---

Home Security

BajaAlarm provides Todos Santos, Pescadero & Cerritos with Security Alarm Systems, Alarm System Monitoring, Camera Surveillance Systems, Property Watch & Inspections, Property Maintenance and Property Management. Canadian Gringo-operated, Ex-Firefighter & First Responder. Email us at: bajaalarm [- at -] shaw.ca, or call: 624-141-9343, Baja Alarm, Baja California Sur

Satellite TV/Water Systems

Todos Santos Technologies - Water System Installation, Tinaco cleaning, Satellite TV system installs and repairs. - Humberto Pardo, showmethetruth [- at -] hotmail.es, 612-104-2000, Todos Santos.

---

Towing Services

Baja Wheeling Towing Service - baja wheeling s.a. de c.v. is a legal, professional transporting company, servicing canada, usa and mexico. your rig won't be impounded by the federalizes. Ask us for a quote at 011-52-612-688-0073, send a email to bajawheeling [- at -] gmail.com or review our websit at http://www.baja-wheeling.com. bajawheeling [- at -] gmail.com, www.baja-wheeling.com, Baja California Sur

---

Your Ad Here

Advertise For Only $5 US per Week! - Advertise your services in The Baja Western Onion here in our New Local Services Directory Put your ad in front of over 3,700 Baja Western Onion Readers twice a week for only $5.00 US per week. More Info Here
---
Real Estate, Rentals, and House Sitting - Available/Wanted Return to Top
---

Housesitting Position Required - Responsible English couple seeking long term ( 6 mnths +) housesitting position from Dec 1st. We have 2 well behaved English dogs and are setting up a small business in Cabo.Currently houesitting in Elias Calles. We are experienced with Solar operations and can provide references. - Tracey Spence, melntrace.livingthedream [- at -] gmail.com, 612 161 5466, Elias Calles


Professional caretaker/housesitter/handyman - I am an experienced and responsible caretaker with references. I have an independent income. Able to do repairs, oversee subcontractors, attend to guests and clients and take care of pets. Extensive background in construction. Culinary skills. Fluent in Spanish. Familiar with Baja/Todos Santos area.

Looking to exchange a place to live for care & service. Available Sept. to April, perhaps longer. I have a trained, champion herding dog who is quiet, obedient and a good guard dog. Seeking long-term, stable situation. Call Gavin, 619-888-9903 or E-mail: gavinehringer [- at -] earthlink.net


Pro House Sitter Available This Season - Pro-house sitter available this winter thru april...Jack of all trades, install organic gardens plus maintenance, home meals, life coach, Apple OSX teacher (iPad, iPhone, MacPro), music teacher (drums, guitar, flute, beginning and intermediate), pet sitter, house remodeler, plumbing, electrical and solar. have own rig, house not necessary for my habitation or can use yours...referrals on request..almost twenty years on the winter/spring circuit...gypszcaravan [- at -] gmail.com Brian - Brian Tallman, gypszcaravan [- at -] gmai.com, United States

---
Submit your Real Estate/Rentals/House Sitting/Property Management Services articles here: http://www.bajawesternonion.com/submitad.asp


---
Rides or Caravans Available/Wanted Return to Top
Note: Ads will run for two weeks unless dated. Please list the date in the title, and specify which airport. Goes without saying, everyone shares expenses for beer, gas, food, etc

To remove your ad if you find a ride or caravan, let us know here: www.bajawesternonion.com/submitad.asp -
---

Caravan After 8/20 - Looking to caravan with another couple or female, must take it easy and take our time, drive sane and no more than 8 hours a day, email. Leaving san diego anytime after Aug.20th driving to la paz. - Debbie Wilson, futuresbrite8 [- at -] outlook.com, Baja California Sur

Rideshare Or Caravan - driving down to Baja Sur end of August or early September and looking for someone to share the driving or caravan. leaving from the Bay area and headed to Cabo San Lucas. contact me at imani1215najma [- at -] gmail.com - Imani Najma, imani1215najma [- at -] gmail.com, Baja California Sur

Seattle To Todo Santos - We are leaving Seattle on August 31 and plan to arrive in Todo Santos on Sept. 3 or 4. If you are driving from anywhere along the way and would like to caravan, please reply. - Terry Hawes, thawes47 [- at -] gmail.com, 4252415693

Tecate End Of September - Will be leaving San Diego around the 23rd and looking to caravan from the Tecate crossing. Two days to Todos Santos. caddisonthefly [- at -] yahoo.com - Matt Jenkins, caddisonthefly [- at -] yahoo.com

Ride From Los Cabos Airport - I am looking for a ride from the Los Cabos Airport (SJD) on October 21, 2013 after 4:00PM to Todos Santos. - Paul Bumann, paul [- at -] boominenterprises.com, 858-735-3538, Todos Santos


---
Submit your Rides or Caravans Needed/Available articles here: http://www.bajawesternonion.com/submitad.asp


---
Pet Corner (Lost and Found pet articles will run for two weeks) Return to Top
Let us know if you find or place your pet so we can remove your ad -
---
Hola! My Name Is T-Bone - I showed up in Las Brisas last February and the kind neighbors have fed me and nursed me back to good health. I still live on the street, but would love and need a permanent home. At about 1.5 years old, I am an easygoing guy, get along well with other dogs and would make a very devoted companion. Please contact Andy to bring me home. - Andy Mical, connieandymical [- at -] yahoo.com, 612-178-0081, Todos Santos

Loving 3 Year Old Female Black Lab Needs A Temporary Home - Loving 3 year old female black lab needs a temporary home (approximately 8 weeks). Bella is a really sweet, fun, loving dog, and an excellent guard dog. Regrettably I'm traveling until early October and can not be with her. Bella is fixed, her shots are current and she has a clean bill of health. Compensation will be provided for her care. If interested please contact: - Jane Mountney, mountneyjane [- at -] yahoo.com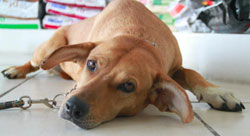 Dog Needs Home - Orejitas (little Ears) is looking for a home. She is a rescued former street dog, very strong but kind and loving, needs attention and someone to adopt her. She is aprox. 3 years old, is spayed and has been wormed, and needs to be treated for ehrichia, (will provide doxiciclina). All medical records are available. - Erendira Valle, erevalle [- at -] gmail.com, 612 14 17 630, Baja California Sur




Not Getting Enough Affection? - Need some loving? There are many beautiful cats and kittens just waiting to purr for you at Kitty Heaven. You could visit with them once a week or as often as you like. You might even want to help clean up a bit or maybe buy them some food. Why don't you come for a visit? - they love meeting new friends. - Angelique, bajakitties [- at -] yahoo.com, 145-0250


---
Submit your Pet Corner articles here: http://www.bajawesternonion.com/submitad.asp (and remember to Spay or Neuter your pets)

---

Quote of the Day: " Our freedom can be measured by the number of things we can walk away from. " ~ Vernon Howard


---
---
Help Support The Baja Western Onion!

We can accept donations by Credit Card, PayPal, cash, check or direct deposit.

For more information, please visit our web site at http://www.BajaWesternOnion.com/donate.asp.
Copyright © 2006 — 2013. The Baja Western Onion. All Rights Reserved. For redistribution, please give credit to the Baja Western Onion and include a link to our web site at:
http://www.BajaWesternOnion.com
. Published Using 100% Recycled Electrons :) Save The Planet - Think before printing...
Return to Top
---