On The Web Site:
---
Today's Weather
Click for Forecast


Click for Larger Maps

---
Community Access
Policia Preventiva
Todos Santos Police
612 145-1052
Commandante Navarro

Ministero Publico
State Police
612 145 0198
Commandante Erigoyen

Bomberos
Fire Department
Cel. 612-142-6387
Commandante Cadena


---




---
Baja Western Onion
Alan Thompson - Publisher
Debra Webster - Editor
Advertising Information
e-mail For General Feedback
---
---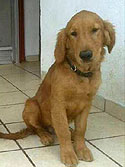 News and Events, Questions and Answers, Food And Fun, For Sale and Wanted
---
Help Me Get Back Home -->> - My name is "Birote" and I got myself lost near the entrance of Pescadero in KM 64 in the highway Todos Santos - Cabo last Wednesday August 7th. I'm a 5 month old Golden Retriever cinnamon color, black collar and I'm trying to get back home. Any information will be very much appreciated at 612-151-3728/624-165-0188 with Juan Carlos or Diane. - Juan Carlos Adib, juan.carlos.adib [- at -] gmail.com, 612 151 3728, Pescadero

Meteor Showers Soon And Road Closure At Border - Early August always brings with it the promise of a spectacular show in the form of the Perseid meteor shower. The first peak is from western north America, and Eastern Pacific. Peak is 1 pm UTC August 12th.

Details about Aug 2013 opening 5 more lanes northbound at San Ysidro. Also at the border, 805 is going to close between 54 and 905 for 14 hours on the 18th. More details on website: http://la-ventana.forumotion.com/t226-for-today. - Dean Devolpi, dean [- at -] la-ventana.info


Waffles, Falafels & Thai Friday At Bistro Magico - This Saturday, August 10th, from 10:30-3:00pm we will be serving Waffles: Sweet & Savory. We will also have our Falafel Pita available for Lunch.

Friday, August 16th, will be our last day of the Season and we are celebrating with Thai Food and a 20% sale on all our Gift Items and Teas. Come and Visit, give us a hug and try some delicious Pad Thai, Summer Shrimp Rolls and Mushroom Potstickers. All items will be priced separately. No reservations needed. Thai Friday is from 10:30am to 3:30pm. Corner of Militar and Hidalgo in Todos Santos. - Rima Lyn, info [- at -] bistromagico, 612 169 9200, Todos Santos


Gynecologist At Saint Lukes - St. Lukes Clinic now has every Friday from 8:30 am to 10:30 am Dr. Wiltbert Castro from La Paz. Dr. Castro offers consultation with ultrasound for 600.00 pesos. We also have our regular doctor consultations on Wednesdays for 150.00 and a 20 percent discount on labwork. Please mention the Baja onion for these prices. For more information, call Hector at 612-145-0600. - Hector Gonzalez, carbcareusa [- at -] hotmail.com, 612-145-0600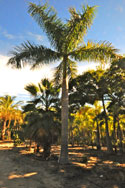 Many Thousands Of Palms - Come visit us, there is clear direction to find us on our website with the link below, just click on the 'Contact Us' button on the site.

We've fantastic variety (over 30 different types of palms & cycads) and we've palms of all sizes - from palms you could bring home in the back seat of your car to 50' tall monsters. We can help with or do your landscape design, guide you to what palms are suitable for your property, and we can move massive specimens with our crane-truck.

Schedule a tour ... there are worst things to do than walk around a beautiful palm plantation. Call either Dean, 612.133.0311 or Nepo, 612.152.6785 - Dean Mcquillen, todossantos1 [- at -] hotmail.com, palms.mx, 612.133.0311 - Dean, Todos Santos


Honda CRV - 2007 Honda CRV model EX-L. Silver metallic with grey leather interior, moon-roof, all power options available including full Nav system with back-up camera, sat radio, am/fm/mp-3 ,cd with 6 pack changer. Never wrecked, new Costco tires, great gas milage, has South Dakota plates. $17,000. - Larry, todoslarry [- at -] gmail.com, 612-137-9229, Todos Santos

Plastic Surgeon In La Paz - Offers 30 Years of Experience. Certified until 2015, member of ISAPS (International Society Of Aesthetic Plastic Surgery), member of AMCPER (Mexican Society Of Plastic Surgery), and many others. I do any cosmetic surgery, botox, fillers, radiofrecuency (procedure in which you get skin tightening, and treatment of cullulite), intense pulse light (treatment in which you improve the quality of your skin,and disappear sundamage), permanent hair removal.



My address is Ignacio Ramirez at the corner with Reforma street. Visit www.drmanliospeziale.com where you can see some surgery results of pre and postoperative cases. Do not take risks: If you are going to do something cosmetic, do it with a Certified Plastic Surgeon.
- Manlio Speziale, manliospeziale [- at -] gmail.com, www.drmanliospeziale.com, 612 1295252 Office, Cell 612 141 6298, La Paz


Toyota Dolphin RV With 75k Miles - Located in Cerritos beach/ El Pescadero area. $4000usd or 48,000p. - Tai Madama, bejoyous08 [- at -] yahoo.com, 612 167 1747


News From La Canada Del Diablo - There is still time to have us make that special piece of furniture. Own a piece of the history of the country. Beautiful old door wood built into your design. Remember, we will be closing soon, so do not wait.

Before the rains, move your treasures into one of our super dry storage units. 24 hour security, easy access, reasonable prices. Two units left. Short or long term rentals.

Asking for help: Located in barrio Vuelo de Aguila, on a borrowed piece of land, has opened a center for rehabilitation of addictions. The center has been generously sponsored by several people and continues to be successful in helping change the lives of men that have fallen into addictions. At the moment, there are 15 men living at the center. Please remember these guys when you are cleaning out your closets. All men's clothing, towels, sheets, blankets etc. will be gladly appreciated. Anything that you have extra, food, pots and pans, dishes, furniture, can be put to good use. But more then anything they are looking for work. Next time you need a job done, think about them. Reasonable prices, and for a good cause. This program is a very positive program for our town. Please help if you can. The director of the center, Demetro Valdez Alvarez, can be reached by calling 612-151-4908 or demetrius_sindy [- at -] hotmail.com . Thank you for helping.

And finally, it has come to our attention that there is a Registered Nurse living in Todos Santos, who is looking for private duty work. His name is Richard Zamora, and has 12 years of ICU (intensive care) experience. He is looking for an opportunity to do home health care, including assistance with bathing, meals, dressing changes, physical therapy, respite care etc. If you or a friend or family member need a helping hand, give Richardo a call. Let him help make your life easier. Call RIchardo at 612-176-4438 or ramoza_ric [- at -] yahoo.com

Our summer store hours are Monday-Saturday 9-5. The Canada del Diablo is back on the market. It is a great property with incredible income potential. Contact us for more information. - Barbara Perkins, bperkins0403 [- at -] gmail.com, www.lacanadadeldiablo.com, 612-140-0069



No Electricity? No Problem! - We install solar electric systems to meet your needs. Serving the Ellias Calles, El Pescadero, Todos Santos areas. Alternative Energy Solutions. "We Turn You On". Tai Madama 612-167-1747; Veronica Joy 612-197-0605 AESolutionBCS [- at -] gmail.com


The Distillery Presents - Tequila Tasting Special!- Our Blanco, Reposado & Anejo are ready for your enjoyment. Come in and taste all 3 for $175 or just take this amazingly smooth tequila home.

T G I Friday and James BBQ Night - Friday August 9, 4:00 - 7:00pm. Come in for 2 for 1 drinks, darts and complimentary fresh popcorn. BBQ starts at 5:00.

The Distillery Movie Night - What Maisie Knew - Friday August 9 - 8:15pm Starring: Julianne Morre, Steve Coogan & Alexander Skarsgard. In New York City, a young girl is caught in the middle of her parents' bitter custody battle. http://www.imdb.com/title/tt1932767/

Coming Movie Attractions - Lone Ranger - Star Trac Into Darkness - The Departed - Detachment - Looper

Check The Distillery calendar of events for details. Check The Distillery web calendar for all the latest info: http://thedistillery.mx/calendar-of-events - Vivianne, viviannej [- at -] thedistillery.mx, www.thedistillery.mx, 612-145-0098, Todos Santos



Escuela Pacifica Still Accepting Students - Escuela Pacifica, Todos Santos' SEP certified primary school, has space in grades 4, 5 and 6 for the coming year. School starts August 19, October entrants and part-year students welcome. Please feel free to contact with questions or for a school tour. Thanks - Escuela Pacifica, info [- at -] escuelapacifica.org, http://www.escuelapacifica.org/Escuela_Pacifica/Welcome.html, 612 13 28913, Todos Santos

10% off for La Palma Mailbox Clients and BWO Subscribers! - Back-to-school season is here and many of our La Palma Mailbox clients have been helping their gardeners, housekeepers and neighborhood families with the purchase of school supplies for their children. WeŽd like to help you to help them by offering you a special 10% discount on any of our stationery supplies, either as a Mailbox client or as a BWO Subscriber - just mention the BWO when you come in.

The most useful items for children are backpacks, dictionaries, geometry sets, glitter, glue, Play-Doh clay, multi-color bond paper, pens and pencils, sharpeners - and of course, notebooks (we have all brands and sizes at very good prices.) We have a very large inventory of everything the children may need. This can be a very burdensome cost for the families here and any help you may offer is sure to be appreciated.

Note to La Palma Mailbox subscribers: Some of our subscribers have indicated that they would like to partner with another one or two people to save money on the annual cost. We have just started a sign-up list so please let us know if you are interested in sharing a mailbox. Ruben and Lety, La Palma. - Ruben, papepalma [- at -] hotmail.com


El Tecolote Serves Up Espresso and More! - Let thy food be thy medicine and let thy medicine be thy food.- Hippocrates
Come enjoy a healthy fresh squeezed juice at the juice/espresso bar in the El Tecolote Bookstore
Just the thing to keep your immune system strong and your body energized during these hot days of summer.
Open At 8 A.M.
- Kate Lewis, katemlewis [- at -] yahoo.com, El Tecolote, Todos Santos.
Marketing Positions Now Hiring - Now Hiring for Six positions. Marketing-Converters. Call for information. Real Estate San Jose del Cabo Borders on magical. How much do you want to make a month? - Marty Haigney, marty [- at -] culinarycottages.com, 624 12 26437<

Summer Español - Summer time is time for Spanish. Get lowest rates and personal attention in small classes. only US$5.00 per hour. Quick understanding and conversation, culture and contacts, you need it. Easy Does It ... Todos and Pescadero. La felicidad es poder conversar. Gilberta. email: gilbert75losos [- at -] gmail.com - Gilberta, gilbert75losos [- at -] gmail.com, Todos Santos

Music In Todos Santos Or Pescadero Area - My wife and I are considering a permanent retirement move from Northern California to the Todos Santos or Pescadero area some time before the end of this year. Since we are both heavily involved in music we want to settle somewhere where we can remain active musically. My wife is a vocalist and I play clarinet, sax's, oboe and flute (proficient in dance, Latin, country western, concert band and symphonic). Can someone tell us if we might find our musical activity needs being met or can we get linked up with someone who can help us? Sincerely, Bob and Judy Noren - Bob & Judy Noren, jazzreeds [- at -] surewest.net, (916) 789-8879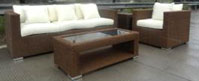 Furniture! Casa Decor La Paz & Cabo - Patio Furniture* Wicker & Rattan* Marble * Rustic Hand Painted Furniture * Copper Furniture * Lighting * Kitchen Cabinets * Doors * Floor & Wall Covering * Art * Accessories * Metal Furniture* Fountains and Urns * Mexican Furniture * Imports from Around the World* Large Selection of Furniture, Rugs & Accessories. Interior Design Service! Custom Furniture! We have it all! 2 locations (Cabo and La Paz) Summer Sale: 25% to 40% Off Selected items!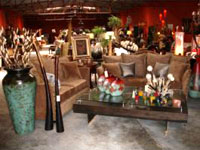 Now Wholesale to the Public: ** Low Price Guarantee. Venta de Mayoreo al Publico ** Garantizamos los precios mas baratos
Cabo San Lucas: km 3.5 on four lane next to Artisanos & Natural Granit. Tel:172 6675; Vonage: 888-557-6533; Mexican Cell: 624-176 8146. Mary Aguirre E-mail: mary.aguirre [- at -] casadecorcabo.com
La Paz: 12,000 sq. Warehouse 560 Marques De Leon
Visit our website at www.antiquerowmarket.com or e-mail: richards77 [- at -] pcisys.net
3 to 12 month Credit - no interest with Banamex card Telephone: 612-129-3364 or Cell: 612-141-7615; USA Telephone: 303-777-5157 - Luis Hernandez


Summer Vacation For Rumi Garden - Hello all, we will be closed from August 12 to October 15. We'll re-open on Wednesday, October 16. Happy vacation to you all! - Rumi Garden, yanggum [- at -] rumigarden.com, http://www.rumigarden.com, Todos Santos


Diane, The Pie Lady, Caters - Yes, Diane is here through the summer, baking incredible carrot cake, pies of all kinds, sweet and savory, to order. Weekly dinner menus emailed direct to your inbox. Order by Wednesday for Friday meal pick up at 5 p.m. Sample summer menu:
gazpacho
spinach pie (spinach, bacon, feta cheese, eggs, herbs and spices) in filo
mushroom pie
real "Jewish" chicken soup with thin noodles
meatloaf
baked yam or rice pilaff
3 bean salad
apple pie, mango pie, or carrot cake
Each week brings another menu, as example above. If you would like to receive weekly menu emails, send a note to dianejoy39 [- at -] yahoo.com. Summer is party time! I will cater a full dinner party for up to 10 guests, or finger food appetizers. Parties of 2 a specialty. Of course, you can order what you would like and I will try to accommodate. Thank you - Diane, Todos Santos



Let Our Advertisers Know You Found Them In The Baja Western Onion :) -
---
Readers Tip: You can find and search Most Back Issues of The Baja Western Onion here: bajawesternonion.com/back-issues.asp -
---
Submit your News and Events, Questions and Answers articles here: http://www.bajawesternonion.com/submitad.asp

---
Exchange Rate - Mexican Pesos to $1 USD - Courtesy exchange-rates.org
---
Please Note: The "Featured Events This Week" section is limited to non-recurring business and community events (Sorry, no "Happy Hours," "Daily Specials," "Weekly Classes," or other recurring business (for profit) activities or workshops.)


---
Friday, August 9
Movie Night - At The Distillery: What Maisie Knew, starting at 8:15pm. - Vivianne, viviannej [- at -] thedistillery.mx, www.thedistillery.mx, 612-145-0098, Todos Santo

Saturday, August 10
Palapa Society Library Open For Adults And Children - From 10 to 1pm, Palapa Society Center, Todos Santos. Calle Bojorquez between Cuauhtemec and Carrillo. - Eva info [- at -] palapasociety.com, Todos Santos

Waffles & Falafels At Bistro Magico - 10:30-3:30 pm, Waffles: Sweet & Savory and Falafel Pitas for Lunch. Corner of Militar and Hidalgo. - Rima Lyn, info [- at -] bistromagico, 612 169 9200, Todos Santos
---


Anyone planning an event should check the Online Community Calendar
before choosing a date to see if something else is already planned and avoid conflicts. -
Featured Local Services Directory Return to Top

Computer Repairs

Josue Castillo Parts, service, cleaning, anti-virus, home networking. - jocama85 [- at -] hotmail.com, 612 143 1508, Pescadero


---

Home Security

BajaAlarm provides Todos Santos, Pescadero & Cerritos with Security Alarm Systems, Alarm System Monitoring, Camera Surveillance Systems, Property Watch & Inspections, Property Maintenance and Property Management. Canadian Gringo-operated, Ex-Firefighter & First Responder. Email us at: bajaalarm [- at -] shaw.ca, or call: 624-141-9343, Baja Alarm, Baja California Sur

Satellite TV/Water Systems

Todos Santos Technologies - Water System Installation, Tinaco cleaning, Satellite TV system installs and repairs. - Humberto Pardo, showmethetruth [- at -] hotmail.es, 612-104-2000, Todos Santos.

---

Towing Services

Baja Wheeling Towing Service - baja wheeling s.a. de c.v. is a legal, professional transporting company, servicing canada, usa and mexico. your rig won't be impounded by the federalizes. Ask us for a quote at 011-52-612-688-0073, send a email to bajawheeling [- at -] gmail.com or review our websit at http://www.baja-wheeling.com. bajawheeling [- at -] gmail.com, www.baja-wheeling.com, Baja California Sur

---

Your Ad Here

Advertise For Only $5 US per Week! - Advertise your services in The Baja Western Onion here in our New Local Services Directory Put your ad in front of over 3,700 Baja Western Onion Readers twice a week for only $5.00 US per week. More Info Here
---
Real Estate, Rentals, and House Sitting - Available/Wanted Return to Top
---

Lovely Oceanview Home In San Jose For Sale - Very desirable neighborhood, salt system pool, security system, water purification system, 3 master suites, office, maid quarters, within walking of beach, town and all of the fun activities in San Jose. Possible owner financing. Call 541-399-6601 US Bill Huff - Bill Huff, cabobill [- at -] hotmail.com, 541-399-6601

Rental En El Otro Lado - 1982 32 foot Overlander on 12.5 by 50 meter lot, above salon Leo and Los Pinos available for rent, prefer long term. Power, septic, cable, propane stove with oven. Air conditioner. Water must be hauled in by PIPA. Tinaco holds 1,100 liters of water. fenced in. Very private. Quiet, within walking distance of La Esquina, fruit stand. UPS store. First, last and deposit required. 250 dollars or 3000 pesos a month. Available now. email me or call. I have photos upon request. - Ramona Ray, sweetwaterrnch [- at -] yahoo.com, 6121242249 , Baja California Sur

House Sitter - Retired Banker Living in San Diego Is available for your house sitting needs. Living on and off in East cape 10+ years Last assignment Todo Santos,Punta Pescadero! I know gray water and black water also The people. You pick me up I come to you learn your house and pets and take you to the airport.Pick you up when you return and get you home.Reliable, Honest Love pets with Many referances Ted 760-727-5063 tlemanowic [- at -] sbcglobal.net - Ted Lyman, tlemanowic [- at -] sbcglobal.net, 727-5063

Looking For More Rental Homes - Due to an overwhelming demand for housing this year, we are currently in need of more homes to accommodate future renters and clients. Homes can be rented long or short term. Let us rent your home for you, professional and courteous service at all times, great staff, free advertising, good rental rates, we handle all! Homes in both Todos Santos and Pescadero, along with downtown properties are accepted. please see our ad in the local phonebook. Ricardo Amigo Real Estate: 612-171-0442-Bill - Bill, billy [- at -] ricardoamigo.com, 612-171-0, Todos Santos

Responsible Couple Looking For Long-term Rental - Professional couple in our 30s/40s. Great references. Would like to pay $500/mo rent or less. smbaja2010 [- at -] gmail.com

Beautiful Beachfront Subdivision - Located only 15 min from Cabo on the new highway in lovely Elias Calle. This hectare of oceanfront is perfect for your private retreat or build your dream home and sell off this rest. Already subdivided into 5 lots. Beautiful mountain views.Great investment property at below market price. Buy now before prices go up! Call 541-399-6601 US - Patricia Huff, pjedge [- at -] hotmail.com, 541-399-6650

Housesitter/Caretaker - Hello! I am a writer looking for a place to work. I have extensive handyman skills and good references. Willing to trade work/security / rental management for housing. I am 50 yrs. old, fluent in Spanish. I am an excellent repairman and problem-solver, well-versed in getting things done in Mexico. Have Aussie Shepherd, a good watchdog! He's trained, and has references too! Available late Aug. thru April. Short term possible, too. Contact me! - Gavin Ehringer, gavinehringer [- at -] gmail.com, http://comingtothefire.com/bio.html, 619-888-9903, Baja California Sur

Caretaker Sought For La Tierra Sagrada Near Rancho Nuevo - Looking for a caretaker at "La Tierra Sagrada" near Rancho Nuevo & Yandara Yoga Community. Located at the southernmost end of Cerritos beach, km 74. August 15 - October 15th. Private 18 acre ranch oasis on beach with several beach cabanas. You would be responsible for watering plants & garden in this lush paradise, as well as, caring for 2 dogs and 2 cats. Couple preferred. Nice and cool over here & water pila for cool dips. Enjoy ocean/mountain views, amazing sunrises & sunsets & cool breeze from upper deck. Live in house or if you have an RV, water hookup & septic available. Please contact us if you are interested. Photos available on Facebook link below. - April & Bolo Duarte, lotusmother [- at -] hotmail.com, https://www.facebook.com/april.dancer/media_set?set=a.10151654240694177.1073741828.645994176&type=3&uploaded=33, Pescadero

---
Submit your Real Estate/Rentals/House Sitting/Property Management Services articles here: http://www.bajawesternonion.com/submitad.asp


---
Rides or Caravans Available/Wanted Return to Top
Note: Ads will run for two weeks unless dated. Please list the date in the title, and specify which airport. Goes without saying, everyone shares expenses for beer, gas, food, etc

To remove your ad if you find a ride or caravan, let us know here: www.bajawesternonion.com/submitad.asp -
---

Caravan After 8/20 - Looking to caravan with another couple or female, must take it easy and take our time, drive sane and no more than 8 hours a day, email. Leaving san diego anytime after Aug.20th driving to la paz. - Debbie Wilson, futuresbrite8 [- at -] outlook.com, Baja California Sur

Rideshare Or Caravan - driving down to Baja Sur end of August or early September and looking for someone to share the driving or caravan. leaving from the Bay area and headed to Cabo San Lucas. contact me at imani1215najma [- at -] gmail.com - Imani Najma, imani1215najma [- at -] gmail.com, Baja California Sur

Seattle To Todo Santos - We are leaving Seattle on August 31 and plan to arrive in Todo Santos on Sept. 3 or 4. If you are driving from anywhere along the way and would like to caravan, please reply. - Terry Hawes, thawes47 [- at -] gmail.com, 4252415693

---
Submit your Rides or Caravans Needed/Available articles here: http://www.bajawesternonion.com/submitad.asp


---
Pet Corner (Lost and Found pet articles will run for two weeks) Return to Top
Let us know if you find or place your pet so we can remove your ad -
---

Hola! My Name Is T-Bone-->> - I showed up in Las Brisas last February and the kind neighbors have fed me and nursed me back to good health. I still live on the street, but would love and need a permanent home. At about 1.5 years old, I am an easygoing guy, get along well with other dogs and would make a very devoted companion. Please contact Andy to bring me home. - Andy Mical, connieandymical [- at -] yahoo.com, 612-178-0081, Todos Santos

Adorable Tiny Fluffy Puppy - Needs a good forever home.Sweet male puppy found in desert. Clean and healthy. Available at El Tecalote Bookstore. For more information write JulieA2dogs [- at -] yahoo.comJulieA2dogs [- at -] yahoo.com. - Julie Angle

Dog Found - Here in the San Vicente area of Todos Santos we found a lost dog. It is a male with brown and white colors it looks like part pit bull and the dog had tags from Tennesse and the name of owner that being Mr. King. - , arechiga66 [- at -] yahoo.com, 612-161-4728, Todos Santos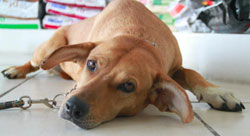 Dog Needs Home-->> - Orejitas (little Ears) is looking for a home. She is a rescued former street dog, very strong but kind and loving, needs attention and someone to adopt her. She is aprox. 3 years old, is spayed and has been wormed, and needs to be treated for ehrichia, (will provide doxiciclina). All medical records are available. - Erendira Valle, erevalle [- at -] gmail.com, 612 14 17 630, Baja California Sur

Not Getting Enough Affection? - Need some loving? There are many beautiful cats and kittens just waiting to purr for you at Kitty Heaven. You could visit with them once a week or as often as you like. You might even want to help clean up a bit or maybe buy them some food. Why don't you come for a visit? - they love meeting new friends. - Angelique, bajakitties [- at -] yahoo.com, 145-0250

Good Info On What To Do If You Lose Your Dog In Baja (or Anywhere) - This excellent article courtesy of Baja Insider: www.bajainsider.com/baja-life/pet-care/findinglostdogs.htm -
---
Submit your Pet Corner articles here: http://www.bajawesternonion.com/submitad.asp (and remember to Spay or Neuter your pets)

---

Quote of the Day: " Always remember that you are absolutely unique. Just like everyone else. " ~ Margaret Mead


---
---
Help Support The Baja Western Onion!

We can accept donations by Credit Card, PayPal, cash, check or direct deposit.

For more information, please visit our web site at http://www.BajaWesternOnion.com/donate.asp.
Copyright © 2006 — 2013. The Baja Western Onion. All Rights Reserved. For redistribution, please give credit to the Baja Western Onion and include a link to our web site at:
http://www.BajaWesternOnion.com
. Published Using 100% Recycled Electrons :) Save The Planet - Think before printing...
Return to Top
---