On The Web Site:
---
Today's Weather
Click for Forecast


Click for Larger Maps

---
Community Access
Policia Preventiva
Todos Santos Police
612 145-1052
Commandante Navarro

Ministero Publico
State Police
612 145 0198
Commandante Erigoyen

Bomberos
Fire Department
Cel. 612-142-6387
Commandante Cadena


---




---
Baja Western Onion
Alan Thompson - Publisher
Debra Webster - Editor
Advertising Information
e-mail For General Feedback
---
---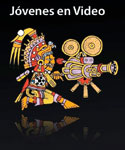 News and Events, Questions and Answers, Food And Fun, For Sale and Wanted
---
Production Needs For Jovenes En Video - We are getting ready to kick off production for the JEV film for 2013. We are in need of transportation, volunteers for production, donations of snacks, loan of coolers for ice and cold drinks, tables and chairs. Please label your item for return. Here's your chance to be a part of our film. Call 612-145-0849 - Jamie Sechrist, jamie [- at -] todossantoscine.com , https://www.facebook.com/Jovenes.en.Video, 612-145-0849, Baja California Sur

Looking For Filming Equipment - Loan Or Cheap Rental For The Youth In Video Film About Todos Santos - We are just a few days away from starting the shoot of "Los Trapiches de Todos Santos" (working title), the next project for Youth in Video (Jóvenes en Video). We are in need of securing filming and lighting equipment for our shoot (Aug. 3-14) – lights with stands, diffusers, rails, scrims, apple boxes, century stands, all kinds of grip equipment. This is a collaborative community effort, so equipment loaned is greatly appreciated and will be respectfully cared for. If we cannot borrow, we would love to rent as economically as possible. Want to also volunteer as grip? Let us know! - Ricardo Madrazo, film [- at -] jovenesenvideo.org, www.jovenesenvideo.org, 612-169-3763, Baja California Sur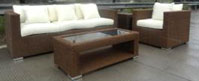 Furniture! Casa Decor La Paz & Cabo - Patio Furniture* Wicker & Rattan* Marble * Rustic Hand Painted Furniture * Copper Furniture * Lighting * Kitchen Cabinets * Doors * Floor & Wall Covering * Art * Accessories * Metal Furniture* Fountains and Urns * Mexican Furniture * Imports from Around the World* Large Selection of Furniture, Rugs & Accessories. Interior Design Service! Custom Furniture! We have it all! 2 locations (Cabo and La Paz) Summer Sale: 25% to 40% Off Selected items!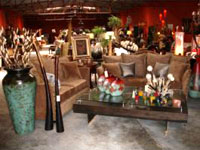 Now Wholesale to the Public: ** Low Price Guarantee. Venta de Mayoreo al Publico ** Garantizamos los precios mas baratos
Cabo San Lucas: km 3.5 on four lane next to Artisanos & Natural Granit. Tel:172 6675; Vonage: 888-557-6533; Mexican Cell: 624-176 8146. Mary Aguirre E-mail: mary.aguirre [- at -] casadecorcabo.com
La Paz: 12,000 sq. Warehouse 560 Marques De Leon
Visit our website at www.antiquerowmarket.com or e-mail: richards77 [- at -] pcisys.net
3 to 12 month Credit - no interest with Banamex card Telephone: 612-129-3364 or Cell: 612-141-7615; USA Telephone: 303-777-5157 - Luis Hernandez


Fertilizer - Boost Your Garden - Hello Fellow Gardners! I have an offer you surely can't resist. A small pick-up truck load of partially composted horse manure can be delivered to your garden by my hard-working and delightful gardner. He shovels it into his truck, drives it to you and shovels it to a pile where you want it. I'm asking that you pay him 300 pesos for his work and gasoline. The manure is ready to use in all your garden beds...it will not burn your plants but rather will retain moisture and many times, within days of placing the manure around, you will see your plants look brighter and more healthy. This stuff makes an incredible growing medium alone or by amending your soil. It is also perfect to add into your compost! Take the whole load or share it with your neighbor. You won't regret it! I have an ongoing manufacturing process of this treasure and I'm hoping Pedro can take it to gardens all over town at least once or twice per month. Todos Santos or Pescadero....Let me know and I'll arrange it. Thank you! - Barbara Manfrediz, 612-142-2290, Todos Santos

Foam Board Available - 1/4" thickness, 4' x4' sheet, smooth white surface standard board, perfect for graphics and models, $22USD per sheet. - Patrick Coffman, coffman [- at -] prodigy.net.mx, 612 157 6991

Bus To And From Cabo? - Have any women taken the bus (Tres Estrellas) to San Jose Del Cabo or Cabo San Lucas? How reliable or safe is it? villagedwellers [- at -] yahoo.com

Where Is Josafat? - I am looking for the great electical mechanic Josafat, who recently moved back into the area. If anyone can provide his contact info, I'd really appreciate it. The 614-141-5526 # is not in service. - Patricia B, teampaty [- at -] gmail.com, 612 145-0882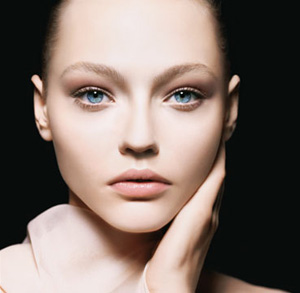 Plastic Surgeon In La Paz - This summer look younger. Readers can ask for and take advantage of a 500 pesos discount on botox.

Plastic Surgeon in La Paz Offers 30 Years of Experience. Certified until 2015, member of ISAPS (International Society Of Aesthetic Plastic Surgery), member of AMCPER (Mexican Society Of Plastic Surgery), and many others. I do any cosmetic surgery, botox, fillers, radiofrecuency, intense pulse light, permanent hair removal.

My address is Ignacio Ramirez at the corner with Reforma street. Visit www.drmanliospeziale.com where you can see some surgery results of pre and postoperative cases. - Manlio Speziale, manliospeziale [- at -] gmail.com, www.drmanliospeziale.com, 612 1295252 Office, Cell 612 141 6298, La Paz


The Totally Fried Green Tomatoes - Join our new group devoted and dedicated to great TV Series this Wed. and Thurs. at 1pm at The Distillery to watch 3 or 4 episodes of your favorite new series (and ending years for old favs like Dexter and Breaking Bad!) on a great screen with super sound. Wed 7/24 TTFGT will watch the 1st 3 episodes of the brand new Ray Donovan, starring Liev Schrieber as the ultimate LA fixer to the rich and famous, with Jon Voight as his father. Thurs 7/25 is Magic City, the 1st 4 of season 1, a stylish late 50s Miami hotel owner battles mafia, Havana and Chicago connections, starring Danny Huston and James Caan. Come and tell us what you want to see for the rest of the summer! See you at 1pm on Wed and Thurs! - Zandra Frame



The Distillery Presents - The Distillery Movie Night - Searching for Sugar Man - Tuesday July 23 - 8:15pm It is indeed an incredible true story about a folk singer named Rodriquez who became a sensation in South Africa while remaining in obscurity in his native US. Along with winning the Oscar for Best Documentary it has another 27 wins & 18 nominations from all over the world. http://www.imdb.com/title/tt2125608/?ref_=sr_1

Two T V Episode Nights - Wednesday July 24, first 3 episodes, season 1 of Ray Donovan. Thursday July 25, 4 episodes, season 1 of Magic City - Both days starting at 1:00pm shown on the bar flat panel.

T G I Friday and James BBQ Night - Friday July 26, 4:00 - 7:00pm. Come in for 2 for 1 drinks, darts and complimentary fresh popcorn. BBQ starts at 5:00.

The Distillery Movie Night - Oblivion - Friday July 26 - 8:15pm Staring: Tom Cruise, Morgan Freeman & Olga Kurylenko. One of the few remaining drone repairmen assigned to Earth, its surface devastated after decades of war with the alien scavengers, discovers a crashed spacecraft with contents that bring into question everything he believed about the war and may even put the fate of mankind in his hands. http://www.imdb.com/title/tt1483013/

Check The Distillery web calendar has all the info at http://thedistillery.mx/calendar-of-events. - Vivianne, viviannej [- at -] thedistillery.mx, www.thedistillery.mx, 612-145-0098, Todos Santo


Hanging Rope Chair $400 Pesos - Bought this on Amazon last summer. Used it for a bit but decided to put something else in the same spot. Very durable and comfortable, stays clean, comes with two pillows. Check out the link on Amazon for all the specs. Holds one person. - Rima Lyn, rimalyn16 [- at -] yahoo.com, http://www.amazon.com/gp/product/B005IXWLGA/ref=wms_ohs_product?ie=UTF8&psc=1, 612 169 9200, Pescadero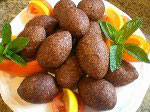 Lebanese Night At Bistro Magico On August 3rd - Saturday at 7pm. Come and join us for our last Guest Chef Dinner of the season. Isabel Jirash from Casablanca B&B will be cooking a magnificent authentic meal. The menu will include:
Lamb Kibbeh (for the appetizer)
Charmoula Stuffed Eggplant
M'jadara (Rice, Lentils, Caramelized Onion)
Fatoush Salad and homemade Labneh Yogurt
Rose Ice cream with Cookies for Dessert
250 pesos per person. Limited to 22 people so please contact us for a reservation. We will be eating outside in the shade. Vegetarian substitutions available. - Rima Lyn, info [- at -] bistromagico.com, 612 169 9200, Pescadero

Palms For Sale! - I have multiple varieties of palm trees for sale. Royals, Plumosos, Bird Of Paradise, Garden Palms, Washingtonians, Coco Palms, Canaries and Jelly Palms. Papayas, Bananas and more. Many different sizes available. Reasonable prices. If necessary I can help with transplanting, landscaping and setting up drip irrigation. - David, 612-153-6029, Pescadero



Do You Like Turtles? - Turtle Tours Todos Santos. Do you like to experience the feeling of watching the turtles lay their eggs on a meter? We invite you to Tours, night to be here in Todos Santos. We begin this July 25. The tours are in ATVs   The schedule of the tours are from 10:00 pm to 2:00 am Will be departures every day, call and reserve your place. The tour includes. A two-passenger ATV helmet handkerchief and a bottle of water. A person guide, and information. if you want you can camping on the beach, safest Todos Santos. Contact us for prices and general information come to live this wonderful experience. - Victor Sossa, lacio31 [- at -] hotmail.com, 6121778954

Wave Runner For Sale. Se Vende - 2001 Yamaha wave runner. 1200, 2 stroke. 4 seater. Top of the line ski. Completely rebuilt in 2012. Anchor Tow rope. New galvanized trailer. Not pictured. Life vests, Large cargo capacity. Many other extras if interested. Brand new wakeboard 6'3" Gary Linden tow in board for large waves. 8'6" Hank Warner big wave surfboard. Asking $5,000. Pescadero area. Joe Drake or Jimmy Jordan 612-142-5511 - Joe Drake, Joedrake_gis [- at -] hotmail.com, 612-142-5511, Baja California Sur

Need Sprinkler Timer( Parts) - I am looking to buy or recycle any used sprinkler timer parts you might have. Boxes, controllers, transformers etc. Let me know. Thank you, John - jwilliamsbaja [- at -] yahoo.com, Todos Santos

Honda Generator EU3000IS - Has very low hours. $2000 USD. - Roger Holman, rogerholman [- at -] att.net



Let Our Advertisers Know You Found Them In The Baja Western Onion :) -
---
Readers Tip: You can find and search Most Back Issues of The Baja Western Onion here: bajawesternonion.com/back-issues.asp -
---
Submit your News and Events, Questions and Answers articles here: http://www.bajawesternonion.com/submitad.asp

---
Exchange Rate - Mexican Pesos to $1 USD - Courtesy exchange-rates.org
---
Please Note: The "Featured Events This Week" section is limited to non-recurring business and community events (Sorry, no "Happy Hours," "Daily Specials," "Weekly Classes," or other recurring business (for profit) activities or workshops.)


---
Tuesday, July 23
Movie Night - Searching for Sugar Man - 8:15PM, The Distillery. - Vivianne, viviannej [- at -] thedistillery.mx, www.thedistillery.mx, 612-145-0098, Todos Santo

Friday, July 26
Movie Night - Oblivion at The Distilery starting at 8:15pm. - Vivianne, viviannej [- at -] thedistillery.mx, www.thedistillery.mx, 612-145-0098, Todos Santo

Saturday, July 27
Palapa Society Library Open For Adults And Children - From 10 to 1pm, Palapa Society Center, Todos Santos. Calle Bojorquez between Cuauhtemec and Carrillo. - Eva info [- at -] palapasociety.com, Todos Santos

Sunday, July 28
Dharma Talks - 10-11:30 am, La Arca, Topete/Pilar. Talk and guided Vipassana meditation. Everyone welcome. - Alvaro Colindres, Eldharma [- at -] mac.com, roberthalldharmatalks.wordpress.com, 612-145-0676, Todos Santos

---


Anyone planning an event should check the Online Community Calendar
before choosing a date to see if something else is already planned and avoid conflicts. -
Featured Local Services Directory Return to Top

Computer Repairs

Josue Castillo Parts, service, cleaning, anti-virus, home networking. - jocama85 [- at -] hotmail.com, 612 143 1508, Pescadero


---

Language Classes

Se Habla...La Paz Spanish Language Summer School Specials for Baja Residents, Family and Friends. Call or message 122-7763 or write info [- at -] sehablalapaz.com or SKYPE julidelapaz. You can also visit our website, www.sehablalapaz.com. ˇBienvenidos!

---

Home Security

BajaAlarm provides Todos Santos, Pescadero & Cerritos with Security Alarm Systems, Alarm System Monitoring, Camera Surveillance Systems, Property Watch & Inspections, Property Maintenance and Property Management. Canadian Gringo-operated, Ex-Firefighter & First Responder. Email us at: bajaalarm [- at -] shaw.ca, or call: 624-141-9343, Baja Alarm, Baja California Sur

Satellite TV/Water Systems

Todos Santos Technologies - Water System Installation, Tinaco cleaning, Satellite TV system installs and repairs. - Humberto Pardo, showmethetruth [- at -] hotmail.es, 612-104-2000, Todos Santos.

---

Towing Services

Baja Wheeling Towing Service - baja wheeling s.a. de c.v. is a legal, professional transporting company, servicing canada, usa and mexico. your rig won't be impounded by the federalizes. Ask us for a quote at 011-52-612-688-0073, send a email to bajawheeling [- at -] gmail.com or review our websit at http://www.baja-wheeling.com. bajawheeling [- at -] gmail.com, www.baja-wheeling.com, Baja California Sur

---

Your Ad Here

Advertise For Only $5 US per Week! - Advertise your services in The Baja Western Onion here in our New Local Services Directory Put your ad in front of over 3,700 Baja Western Onion Readers twice a week for only $5.00 US per week. More Info Here
---
Real Estate, Rentals, and House Sitting - Available/Wanted Return to Top
---

Beach Front Bed And Breakfast Partner/investor Wanted - Now under construction on Beautiful Cerritos Beach. 10 suites, pool and 2 spas. - Jim Coulson, jimcoulsoncontractor [- at -] yahoo.com, http://www.cerritosbeachbedandbreakfast.com/, 612 183 1077, Baja California Sur

Small House In Town For Rent - La Posa hillside with great views and cool breezes, just a few blocks from town. Super cute home with 1 bedroom 1 bath. Full kitchen and living room. Has office or could be 2nd bedroom with outdoor open air enclosed space for art room ect. Year rental asking $675. Monthly plus utilities. Available now. - Julie O'Neill, julieoneill41 [- at -] gmail.com, 612 1188 462

Furnished House For Rent - Furnished house for rent in Todos Santos: 2 bedrooms, 2 baths, living/dining rooms, 5 ceilings fans+air conditioning, nice kitchen, washer, drier, big lot with palms and fruits trees, barbecue and pizza oven, close to beach. $6000 pesos month, phone, internet, TV cable, 3 TVs, everything included. 612-145 0889 cell; 045-462-1083048.ing.carlos bello. - Bello Pardo Carlos, carlos.bello [- at -] live.com.mx, 612-145-0889

Commercial Land For Sale - This is a corner location one block up from Barajas Tacos in Todos Santos. Land area is 1,321 m/2, there are older structures on lot of seven apt's. There is one owner who is asking a price of $575,000 USD obo. lowerbaja [- at -] yahoo.com, 612-161-4728, Todos Santos

Needed: Someone To Take Care Of My Property In Todos Santos - Need someone with referrences to live in 1 Bedroom in 3 bedroom house. Immediately. Need someone to care for my dogs and my birds, water the plants, take care of the house, clean when necessary, fill the pool. Small salary. contact Melody [- at -] 011-970-405-5103 - Melody Kenyon, ak970 [- at -] aol.com, 011-970-405-5103, United States

House For Rent - Large 1 bedroom, 1 bath + bonus room which could be a second bedroom, art studio, or exercise and yoga space. The possibilities are limitless. There is also an additional separate enclosed palapa which serves as a massage room or guest quarters. With an open floor plan, the house itself is oval and the bathroom is round. The gorgeous palapa roof was created by Memo, the Todos Santos master of palm roofs. Located on a hillside in the La Poza area with town and mountain views. A short walk to the beach or town. Washer / dryer, A/C. Pet negotiable. Long term rental at $625 / month plus utilities. Reserve now for Fall, 2013. - Jane Sipe, jsipe [- at -] juno.com, 707-291-6463 USA


---
Submit your Real Estate/Rentals/House Sitting/Property Management Services articles here: http://www.bajawesternonion.com/submitad.asp


---
Rides or Caravans Available/Wanted Return to Top
Note: Ads will run for two weeks unless dated. Please list the date in the title, and specify which airport. Goes without saying, everyone shares expenses for beer, gas, food, etc

To remove your ad if you find a ride or caravan, let us know here: www.bajawesternonion.com/submitad.asp -
---

Orange County To San Jose Del Cabo - I will be driving down at or near the end of July, willing to bring your light freight in exchange for gas expenses. $50 minimum. You may ship to my local address in Laguna Niguel if need be. - Clive, aperture92629 [- at -] yahoo.com

Ride To/from SJD - Anybody going to the SJD airport on July 29th or August 2nd? Two people, small bags, share expenses. - Jamie Stephens, cliffnjamies [- at -] hotmail.com

Looking For 2 People To Help - I am looking for a companion/driver up to CA. leaving August 18. My destination is Northern CA., but up the peninsula to San Diego is when I need the help. Also, am looking for a house sitter to be at my home in Las Tunas from Aug. 18 to Sept 18...5 weeks, mas o minus. The position requires keeping track of an irrigation schedule and feeding 2 dogs twice/day. - Virginia Moonstone Mazzetti, moonstonenow [- at -] yahoo.com, 612-119-4098

Seattle To Todo Santos - We are leaving Seattle on August 31 and plan to arrive in Todo Santos on Sept. 3 or 4. If you are driving from anywhere along the way and would like to caravan, please reply. - Terry Hawes, thawes47 [- at -] gmail.com, 4252415693

---
Submit your Rides or Caravans Needed/Available articles here: http://www.bajawesternonion.com/submitad.asp


---
Pet Corner (Lost and Found pet articles will run for two weeks) Return to Top
Let us know if you find or place your pet so we can remove your ad -
---

Hola! My Name Is T-Bone-->> - I showed up in Las Brisas last February and the kind neighbors have fed me and nursed me back to good health. I still live on the street, but would love and need a permanent home. At about 1.5 years old, I am an easygoing guy, get along well with other dogs and would make a very devoted companion. Please contact Andy to bring me home. - Andy Mical, connieandymical [- at -] yahoo.com, 612-178-0081, Todos Santos

Cute Puppies - We have 5 puppies,2 are males, 6 weeks old and ready for loving homes. Mom is a medium size sweet natured dog and is a light golden brown color. Call Suzanne 612-119-1744 - Suzanne Morrison, carlosysuz [- at -] yahoo.com, 612-119-1744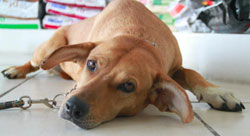 Dog Needs Home-->> - Orejitas (little Ears) is looking for a home. She is a rescued former street dog, very strong but kind and loving, needs attention and someone to adopt her. She is aprox. 3 years old, is spayed and has been wormed, and needs to be treated for ehrichia, (will provide doxiciclina). All medical records are available. - Erendira Valle, erevalle [- at -] gmail.com, 612 14 17 630, Baja California Sur

Not Getting Enough Affection? - Need some loving? There are many beautiful cats and kittens just waiting to purr for you at Kitty Heaven. You could visit with them once a week or as often as you like. You might even want to help clean up a bit or maybe buy them some food. Why don't you come for a visit? - they love meeting new friends. - Angelique, bajakitties [- at -] yahoo.com, 145-0250

Good Info On What To Do If You Lose Your Dog In Baja (or Anywhere) - This excellent article courtesy of Baja Insider: www.bajainsider.com/baja-life/pet-care/findinglostdogs.htm -
---
Submit your Pet Corner articles here: http://www.bajawesternonion.com/submitad.asp (and remember to Spay or Neuter your pets)

---

Quote of the Day: " An Englishman teaching an American about food is like the blind leading the one-eyed. " ~ A. J. Liebling


---
---
Help Support The Baja Western Onion!

We can accept donations by Credit Card, PayPal, cash, check or direct deposit.

For more information, please visit our web site at http://www.BajaWesternOnion.com/donate.asp.
Copyright © 2006 — 2013. The Baja Western Onion. All Rights Reserved. For redistribution, please give credit to the Baja Western Onion and include a link to our web site at:
http://www.BajaWesternOnion.com
. Published Using 100% Recycled Electrons :) Save The Planet - Think before printing...
Return to Top
---