On The Web Site:
---
Today's Weather
Click for Forecast


Click for Larger Maps


Click for Forecast

---
Community Access
Policia Preventiva
Todos Santos Police
612 145-1052
Commandante Navarro

Ministero Publico
State Police
612 145 0198
Commandante Erigoyen

Bomberos
Fire Department
Cel. 612-142-6387
Commandante Cadena


---




---
Baja Western Onion
Alan Thompson - Publisher
Debra Webster - Editor
Advertising Information
e-mail For General Feedback
---
---
News and Events, Questions and Answers, Food And Fun, For Sale and Wanted
---

Hogar Del Nino Has A New Website! - We are proud to announce that Hogar del Nino has a new Facebook page: www.facebook.com/Hogardelninotodossantos and a new English website: hogardelnino-baja.org

As summer comes and people head north, donations decrease dramatically. You can continue to support the children by making a pledge for a monthly, tax deductible, automatic donation through the Padrino Project: padrinoproject.com

For more information regarding our 501(c) (3)status, please contact Nancy at nnaigle [- at -] att.net or nancyserfas [- at -] aol.com. Thank you for your continued support! - nancyserfas [- at -] aol.com

Trans-Baja Protest Run Media - Thanks again for everyone's support for our April 6th, trans-Baja 70-mile protest run against plans to open-pit mine in the Sierra de la Laguna. It was electric, wow. I promised an update on media, articles, videos, so here's a comprehensive summary of all of it so far:
Movie Teaser + Media Summary: Short video to give you a glimpse of a longer movie coming soon about the action. Plus, list of all online media coverage: goo.gl/mDnxa
"The Sleeping Indian." Full story about the protest: goo.gl/vCvYz; (Spanish translation thanks to Elena Moreno: goo.gl/wn8ZX)
We hope to make this a recurring event. Please stay tuned, and contact me if you have any suggestions, comments, etc. Nick Triolo. Thanks! - Nick Triolo, nicktriolo [- at -] gmail.com, jasminedialogues.wordpress.com, 909-809-1523 , Baja California Sur



Fellowship Offered - The Palapa Society of Todos Santos is offering a full-time, paid Educational Fellowship for the upcoming school year beginning August 1, 2013 and ending June 30, 2014. The scope of this fellowship is to oversee the Puente Hacia el Ingles Program and after-school English language classes for community children, teach specific classes, implement a training component for volunteer teachers, directly assist other teachers and volunteers, organize and implement effective use and supplementation of existing materials and curriculums and provide a link to the community regarding specific programs and the general mission of the Palapa Society.

Candidates should be bilingual, live in the Todos Santos area, have experience working with children in an educational setting, good organizational and computer skills, and a creative vision for implementing and building bilingual language programs. Resumes and Letters of Interest should be submitted via email to info [- at -] palapasociety.org no later than June 15, 2013. A personal interview will also be required. - Donna Doll, info [- at -] palapasociety.org


Do You Travel Between Todos And La Paz? - Hello all, I am looking for somebody who regularly travels between Todos and La Paz or is going there and back soon, to take my dog there in exchange for gas money. I need my dog, Sophie, taken to a boarding place there. She's an absolute doll, rescued, a medium sized Shepherd mix. I'll bring her to you. She needs to go in June, sometime during the week of the 24th. Thanks very much, Monika. - Monica Kling, monikamonikamonika [- at -] yahoo.com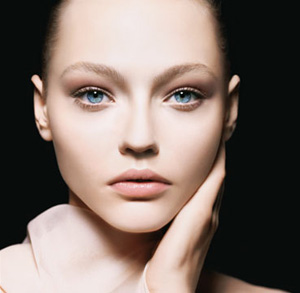 Plastic Surgeon In La Paz - This summer look younger. Readers can ask for and take advantage of a 500 pesos discount on botox.

Plastic Surgeon in La Paz Offers 30 Years of Experience. Certified until 2015, member of ISAPS (International Society Of Aesthetic Plastic Surgery), member of AMCPER (Mexican Society Of Plastic Surgery), and many others. I do any cosmetic surgery, botox, fillers, radiofrecuency, intense pulse light, permanent hair removal.

My address is Ignacio Ramirez at the corner with Reforma street. - Manlio Speziale,e mail manliospeziale [- at -] gmail.com,web page,where you can see some surgery results of pre and postoperative cases. Cell 612 141 6298, La Paz - Manlio Speziale, manliospeziale [- at -] gmail.com, www.drmanliospeziale.com, 612 1295252 office


Garage Sale - Sat 9:30. Tons of stuff, Household items , patio furniture, jewlelry , motorcycls ,cloths we will be at Todos Santos Motorsport on the new paved road 2 blocks up from Barajas todos we also service all make and models of cars, trucks. - Gary Gasper, Ggasper5 [- at -] msn.com, 612-134-0498, Todos Santos


The Distillery Presents A Special Surfing Movie Night **Tonight** - Drift, Tonight, Friday, June 14, starting at 8:15 p.m. There's been plenty of surf films and documentaries, and if you're a surfer or surfing fan, no doubt you've seen them all. Drift is the latest surf film paying tribute to and giving us a glimpse into the Australian surf life when popular surf brands were just beginning. The film does a great job of bringing the 70's to life. The surfing photography is exciting and breathtaking, and Geoffrey Hall's cinematography is simply beautiful. The soundtrack, a mix of 70's classics and more recent tunes, really adds to the cool laid back vibe. www.imdb.com/title/tt1714833/.

Also Tonight: T G I Friday and James BBQ Night. 2 for 1 drinks, darts, complimentary chips & queso or our fresh popcorn, 4:00 - 7:00pm. James BBQ Night from 5:00 PM - 9:00 PM, featuring Blanco tequila, brined 1/2 chickens, Anejo tequila pork, BBQ corn on the cob roasted in olive oil, and grilled veggies w/whiskey sauce on the side. Take home or enjoy at our place.

As always The Distillery web calendar has all the info at thedistillery.mx/calendar-of-events - Vivianne, viviannej [- at -] thedistillery.mx, thedistillery.mx, 612-145-0098, Todos Santos


Live Lunch Music - Come on down to Ruby's Sandbar in Pescadero for Sunday lunch and enjoy live music with Los Tocayos! "Cowboy" Greg and Greg Kitchel form this mini-band and are able to mix humor, original songs and music as well as some of our all time favorites to make us all want to get up and dance or roll on the floor laughing. Come join us! We're there from Noon until 3pm. - Cowboy Greg, 612-132-7761, Pescadero


Palms To Transform Your Property - There is no paradise in the desert without palms. The best time to plant a palm was 20 years ago. The second best time to plant a palm is today. Check out our new website for great deals, and information: palms.mx.

Why would you not want over 30 different species of palms on your property? Come on by and revel in the tropical diversity. See our website for directions to one of the healthiest palm plantations in all of Southern Baja: palms.mx. We've got your palms; whether they are in pots that you can drive away in your pick-up, or require our crane to move into place - we transform properties. - Dean Mcquillen, todossantos1 [- at -] hotmail.com, 612.152.6785 (Nepo), Todos Santos


Freezer Wanted - I'm looking for a 5-cubic-ft. chest freezer in good condition - Sheri Van, cabosheri [- at -] yahoo.com, San Jose Del Cabo


Uranta Yoga Clothing Trunk Show At Desert Dreams - This Saturday, June 15th from 11am - 2pm, I'll be hosting a trunk show at Desert Dreams in Las Tunas. I'll have all the Uranta lifestyle clothes available plus space to try on the clothes. We'll be serving tea and other delicious bites, so please stop by even if it's just to say hello. Come early for a 9:30am Anasura inspired yoga class - by Shanti La. All levels welcome. Class is 90 minutes. Please bring a friend and a yoga mat. Class is $100 pesos. Both of these events are part of a Wellness Weekend at Desert Dreams.

Directions to Desert Dreams: Take Las Playitas out to Las Tunas. You'll pass Camino International and then you'll see a big Mexican Flag on the right. Across from the Mexican flag is Camino Viejo. Take a left onto Camino Viejo and follow it toward the water. Go to white house on the right. You'll see a sign for Desert Dreams. - Michelle Hargarten, michellehar30 [- at -] hotmail.com, https://www.facebook.com/pages/Uranta-Baja-Sur/157986991028357?fref=ts, 612-132-3528, Todos Santos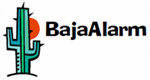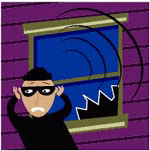 Among the services we offer are:



• Security Alarm Systems • Alarm System Monitoring • Camera Surveillance Systems

• Property Watch & Inspections • Property Maintenance • Property Management


Serving Todos Santos, Pescadero, Cerritos. Canadian Gringo-operated, Ex-Firefighter & First Responder. For a Free, discreet quote, please email us at: bajaalarm [- at -] shaw.ca, Baja Alarm, Baja California Sur

Furniture! Casa Decor La Paz & Cabo - Patio Furniture* Wicker & Rattan* Marble * Rustic Hand Painted Furniture * Copper Furniture * Lighting * Kitchen Cabinets * Doors * Floor & Wall Covering * Art * Accessories * Metal Furniture* Fountains and Urns * Mexican Furniture * Imports from Around the World* Large Selection of Furniture, Rugs & Accessories. Interior Design Service! Custom Furniture! We have it all! 2 locations (Cabo and La Paz) Summer Sale: 25% TO 40% Off Selected items!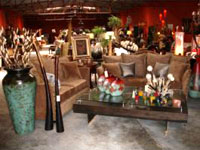 Now Wholesale to the Public ** Lowest Price Guaranteed
Venta de Mayoreo al Publico ** Garantizamos los precios mas baratos
Cabo San Lucas: km 3.5 on four lane next to Artisanos & Natural Granit
Tel:172 6675; Vonage: 888-557-6533; Mexican Cell: 624-176 8146 Mary Aguirre E-mail:mary.aguirre [- at -] casadecorcabo.com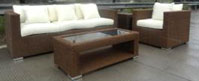 La Paz: 12,000 sq. Warehouse 560 Marques De Leon
Visit our website at www.antiquerowmarket.com or e-mail: richards77 [- at -] pcisys.net
3 to 12 month Credit - no interest with Banamex card Telephone: 612-129-3364 or Cell: 612-141-7615; USA Telephone: 303-777-5157 - Luis Hernandez


Subaru Gas Generator - Subaru 12,500 watt gasoline generator for sale. Purchased in August of 2011 as backup to solar home in La Paz area. Has 290 hours on the gage and is in good condition. Asking $1500 US. - Gary Youngblood, 612-139-5969, La Paz



Wanted - Timing Light To Buy Or Rent - If you have one and no longer need it, please let me know asap as I have an older twin cylinder Wisconsin in need of a timimg check. - Mike Carter, mike [- at -] todossantos.cc, Cel 612-108-1162, Pescadero

Massage Table For Sale - Costco massage table, lightly used, all attachments included. $140 U.S. janethowey [- at -] gmail.com

For Sale: Surf And Sup Gear - Vintage 70's Glenn Kennedy 6' tri-fin thruster w/ unicorn design, great wall art $250 to good home; "Da Goose" (Imperial Beach) 7'8" mini-gun $250, women's full wetsuit 3mm size 6 $400; women's 2-3mm shortie Ripcurl size 10-12 $200, men's O'Neil booties, size 10 $100, SUP Uli alu paddle adjustable to 7' $800; velcro fin ankle tethers $100 pair, free Todos Santos Surf Shop stickers with any purchase. Prices in pesos or part trade for boogie coil leash for wrist. - Patricia Baum, teampaty [- at -] gmail.com, 612 145-0882


Mobile Autotechnician - ASE certified professional technician offering mobile service here in Cabo! We come to you; or we offer pick up & delivery. Specializing in general engine repair, tune ups, brakes, suspension, electrical troubleshooting, clutch, interior, Diagnostics, etc. If your looking for a professional & honest technician to work on your vehicle call Nick [- at -] 624 355 2669 or send inquiry to: europeanservicemaui [- at -] yahoo.com - Nick, europeanservicemaui [- at -] yahoo.com, 624 355 2669

Rumi Garden Restaurant - Enjoy fine Asian Dining with a new and exciting menu with many choices and great prices. We also have a new and fantastic cocktail list with many choices. Come relax with 64 Exotic Teas, and surf the web on our free WiFi. We also host events, workshops, art shows, and offer catering. Live music on special occasions.

Our hours are from 12:00 - 9:00pm (closed Tuesdays). Reservations Accepted. Located at 128 Santos Degollado Ave, near the south end of Todos Santos, on the road to Cabo San Lucas. Look for our sign. Excellent food and prices in a beautiful and soulful space! - Rumi Garden, yanggum [- at -] rumigarden.com, www.RumiGarden.com, 612-145-1088, Todos Santos


Washing Machine For Sale - KitchenAid, Heavyduty Large Capacity. $100 USD. - Doug Colton, mamounatsea [- at -] hotmail.com, 612 160 1414

News From La Canada Del Diablo: the Sale Continues... - Everything Must go. Come by and help us liquidate our stock. Everything priced to sell. For example:


• Lamps, 15-30% off • Bar stools $95.00 us/ 1100.00 pesos • Chilean Pine end tables, $140.00 usd / 1750.00 pesos


20% off on all artwork by Charles Stewart, Todos Santos' founding foreign artist. All unsold work will be returned to the United States to be sold at gallery prices. Maybe your last chance to buy an original Charles Stewart.

Don't miss your opportunity to buy quality, and save money. Stop by and shop the bargains.

Have you been thinking about closing up your home for the summer? Are your worried about your home security? Hurricanes? Have you thought about storing you most treasured items? We might have a solution. We have storage units for rent. Super secure, reasonable prices, great hours. Limited units available. Reserve yours today. We also have space for a few more cars in our secure car storage area. Still only 1.00 usd per day for most cars. La Canada Del Diablo is open Monday - Saturday, 9am-6pm. Thank you! - Barbara Perkins, bperkins0403 [- at -] gmail.com, www.lacanadadeldiablo.com, 612-140-0069
Bistro Mágico Summer Hours & Special Menus - Thank you to everyone who made our first few months so much fun. We really enjoyed serving the community. We will continue to be open for the summer months with a slight change to our schedule: Tues-Sat 10:30 to 3:00pm.

Saturdays will feature a special Dominique Crepe Day menu with 5 varieties to choose from (Savory & Sweet, Gluten Free, Mix & Match etc.) We will also have special juices and smoothies along with the Crepes. So if you haven't had a chance to visit yet, please come by and try our fun, fresh, healthy cuisine. - Rima Lyn, info [- at -] bistromagico.com, www.bistromagico.com, 612 169 9200, Todos Santos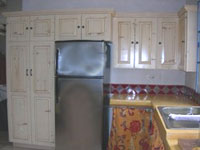 Caoba Espacios En Madera, Master Cabinet Makers-->> - If you are looking for Master Carpentry, we whole heartedly endorse Caoba. Antonio, Benjamin & Israel are skilled craftsmen and offer the highest quality woods and super service.

They are located in Todos Santos on Rafael M. Pedrajo Street, betwen Degollado an Verduzco. Cell Phone 612 105 2481 or 612 103 8395. Email caoba_emadera at yahoo.com.mx. - Lisa & Ron Gras, Todos Santos


---
Readers Tip: You can always find and search Back Issues of The Baja Western Onion here: bajawesternonion.com/back-issues.asp -
---
Submit your News and Events, Questions and Answers articles here: http://www.bajawesternonion.com/submitad.asp

---
Exchange Rate - Mexican Pesos to $1 USD - Courtesy exchange-rates.org
---
Please Note: The "Featured Events This Week" section is limited to non-recurring business and community events (Sorry, no "Happy Hours," "Daily Specials," "Weekly Classes," or other recurring business (for profit) activities or workshops.)


---
Friday, June 14
TGIF, James' BBQ & Movie - 4:00 - 7:00, 2 for 1 drinks, darts, free chips & queso. BBQ with James 5:00 - 9:00pm, Movie;Drift at 8:15 p.m.. Free admission & popcorn. The Distillery, Calle Hidalgo Todos Santos. - Vivianne viviannej [- at -] thedistillery.mx, 612-145-0098, www.thedistillery.mx

Saturday, June 15
Workshop: Energy Follows Thought Grounding With Gaia4 -5pm, Dessert Dreams/Camino Las Playitas to Camino Viejo, Todos Santos/Las Tunas. Grounding Energy Workshop 4-5pm donation/ Intro special 500 pesos. Individual sessions by appointment only 10am-2pm. Petra is a Intuition Medicine Praktitioner© MIM and Spirituel Coach. - Contact: Petra Hauptmann petrahauptmann [- at -] mac.com, 612-177-5517

Uranta Yoga Clothing Trunk Show - 11am - 2pm at Desert Dreams in Las Tunas. Come early for a 9:30 am Anasura inspired yoga class. Class is $100 pesos. - Michelle Hargarten, michellehar30 [- at -] hotmail.com, https://www.facebook.com/pages/Uranta-Baja-Sur/157986991028357?fref=ts, 612-132-3528, Todos Santos
Kundalini Yoga Kriya & Meditation Class - 6pm, Desert Dreams A Spirited Guest House, Las Tunas Todos Santos. Kundalini Yoga for Joy & Elevation~please bring blanket or sweatshirt, class is held outside. 100 pesos. - Bhavani noelcianci [- at -] me.com, 612.108.2925

Palapa Society Library Open For Adults And Children - From 10 to 1pm, Palapa Society Center, Todos Santos. Calle Bojorquez between Cuauhtemec and Carrillo. - Eva , info [- at -] palapasociety.com, Todos Santos

Live Music - Bluez Xplozion, 8 PM, Hotel California - www.hotelcaliforniabaja.com, Todos Santos

Sunday, June 16
Dharma Talks - 10-11:30 am, La Arca, Topete/Pilar. Talk and guided Vipassana meditation. Everyone welcome. - Alvaro Colindres, Eldharma [- at -] mac.com, roberthalldharmatalks.wordpress.com, 612-145-0676, Todos Santos

Live Lunch Music - Ruby's Sandbar in Pescadero will feature live music with Los Tocayos, aka "Cowboy" Greg and Greg Kitchel. Noon until 3pm. - Cowboy Greg, 612-132-7761, Pescadero

Kundalini Yoga Meditation Circle - 6 pm- 7pm, Desert Dreams A Spirited Guest House, Las Tunas Todos Santos. Join Ravi Singh and Bhavani for a Kundalini hour Meditation for the Aquarian Age, circle of energy, chanting, mudra & mantra. Serving yogi tea and Indian dal after. Donation welcomed. - Bhavani Noel thedesertdreams [- at -] gmail.com, 612.180.2925

---


Anyone planning an event should check the Online Community Calendar
before choosing a date to see if something else is already planned and avoid conflicts. -
Featured Local Services Directory Return to Top

Airport Transportation - Errands

Ernesto Miranda - Rides to/from La Paz/SJDC airports, courier services, errands, help dealing with Mexican business and gov't; Car Registrations, TelCel/TelMex, CFE, Seguro Social, etc. - 612-117-7497, ernie_net [- at -] hotmail.com

---

Computer Repairs

Josue Castillo Parts, service, cleaning, anti-virus, home networking. - jocama85 [- at -] hotmail.com, 612 143 1508, Pescadero


---

Language Classes

Se Habla...La Paz Spanish Language Summer School Specials for Baja Residents, Family and Friends. Call or message 122-7763 or write info [- at -] sehablalapaz.com or SKYPE julidelapaz. You can also visit our website, www.sehablalapaz.com. ˇBienvenidos!

---

Satellite TV/Water Systems

Todos Santos Technologies - Water System Installation, Tinaco cleaning, Satellite TV system installs and repairs. - Humberto Pardo, showmethetruth [- at -] hotmail.es, 612-104-2000, Todos Santos.

---

Solar Water Heating Systems

Solstice Solar Of Baja - Want a warm pool or hot shower without paying high energy bills? Visit Solstice Solar of Baja's website to learn about our quality systems designed for Southern Baja. - Skip Ackerman, info [- at -] solsticesolarofbaja.com, www.solsticesolarofbaja.com, 970-963-0846 or 624-142-8002


Your Ad Here!

Advertise For Only $5 US per Week! - Advertise your services in The Baja Western Onion here in our New Local Services Directory Put your ad in front of over 3,700 Baja Western Onion Readers twice a week for only $5.00 US per week. More Info Here
---
Real Estate, Rentals, and House Sitting - Available/Wanted Return to Top
---
Casita For Rent - Cute, quaint casita for rent on quiet ranch in Pescadero. Available immediately. - Mariposa, 044-612-176-3119

For Sale By Owner - 2 bedroom, 1 bath oval house with additional small enclosed palapa. Round bathroom. Separate secure bodega, two tinakos for water reserves. In all, just over 1500 sq feet. The front half of the property is fully landscaped; the back half is natural desert with palo verde, agave and nopal. In all, just under 1600 sq meters. Many amenities (W/D, A/C),artful details (sunken bathtub / shower, handcrafted cabinetry) and more. Perched on a hillside with town, huerta and mountain views. A short walk to the beaches of La Poza and Punta Lobos. Photos available upon request. - Jane Sipe, jsipe [- at -] juno.com, 707-291-6463 USA, United States

House Sitter - Retired Banker living in San Diego available for your house sitting needs. Been house sitting in baja 10 years. Minimum assignment 2 weeks. Last assignment Pescadero, also Punta pescadero& East Cape. Will fly to Cabo rent a car and come to you . Love Pets. $20.00 a day.Minimum assignment 2 weeks. tlemanowic [- at -] sbcglobal.net 760-727-5063 - Ted Lemanowicz, tlemanowic [- at -] sbcglobal.net, 760-727-5063

New Home For Sale - This home was built three years ago and had a high price tag today this home is still for sale but with a much reduced price of 150 k USD. It has two bedrooms and two bathrooms with even a third level to view the 180 degree of Ocean. This home is two blocks above the area of Las Tunas and main road. Lot is 1,000 m/2 with city water. arechiga66 [- at -] yahoo.com, 612-161-4728, Todos Santos

---
Submit your Real Estate/Rentals/House Sitting/Property Management Services articles here: http://www.bajawesternonion.com/submitad.asp


---
Rides or Caravans Available/Wanted Return to Top
Note: Ads will run for two weeks unless dated. Please list the date in the title, and specify which airport. Goes without saying, everyone shares expenses for beer, gas, food, etc

To remove your ad if you find a ride or caravan, let us know here: www.bajawesternonion.com/submitad.asp -
---

Heading South To Baja California? - I need a ride south from Los Angeles, to as far south into Baja as possible. I can contribute some money for gas. I have a 65lbs dog and a backpack. Please call or text me if you are headed that way thanks. Mike 530-408-6773 - Michael Clark, www.thenatureexplorers.com, 530-408-6773, Baja California Sur

Good Person To Share Driving And Expenses. - Looking for a nonsmoking, good hearted person to share driving and expenses to San Diego. Am flexible about leaving date. email pjedge [- at -] hotmail.com - Patricia Huff, 624-146-9015

Ride Share - Leaving June 12-15. Need someone to share driving and some expense. Call 624-146-9015 or email: - Patricia Huff, pjedge [- at -] hotmail.com, 624-146-9015, Baja California Sur

Caravan - I am driving from San Jose Del Cabo to So. Cal in early July. Date flexible. Looking to caravan with someone. If interested, please write me at: sbjohnz [- at -] hotmail. John - John, sbjohnz [- at -] hotmail.com

---
Submit your Rides or Caravans Needed/Available articles here: http://www.bajawesternonion.com/submitad.asp


---
Pet Corner (Lost and Found pet articles will run for two weeks) Return to Top
Let us know if you find or place your pet so we can remove your ad -
---

Little Kitty -->> - Hello,I recently rescued a kitty that kept coming in my property and I'm looking for a home for him. He is beautiful, very social and very small! If you are interested call me and you can meet the little guy! - Claudia M, c_laudi_1988 [- at -] hotmail.com, 612 171 0954, Todos Santos

Baja Lucy Needs A Home - Lucy is a 1.5 year old Baja rescue dog. She has a black head, white body with black spots. She is a lover not a fighter, gets along with all people and dogs and is a good watch dog. She loves walks on the beach and swimming. - Tracy Kirk, trainirk360 [- at -] gmail.com, 624-124-8060, Los Barriles

Dogs Need Home - I have 2 dachshund for adoption. They are looking for love and big yard for play and are very friendly. If you are interested, I can send photos. - Gelacio, gelacio_tds [- at -] hotmail.com, 612 151 4978, Todos Santos

Lost & Found Dogs - If you have lost your dog please check our Baja Dogs La Paz Official fb site to see if your dog is listed there. If you think your dog has been stolen or somehow may be in La Paz send his/her pic to Lostdogs [- at -] bajadogslapaz.org. Claudia will post your dog and this is sent out to more than 600 people as well as posted on our fb site. You can also print these Posters and distribute them. Our success rate is very high approx 80% result in reuniting pet with owner. You can sign up to receive this service also. - Claudia H., bdlp [- at -] bajadogslapaz.org, www.bajadogslapaz.org, 612 255 8948

Not Getting Enough Affection? - Need some loving? There are many beautiful cats and kittens just waiting to purr for you at Kitty Heaven. You could visit with them once a week or as often as you like. You might even want to help clean up a bit or maybe buy them some food. Why don't you come for a visit? - they love meeting new friends. - Angelique, bajakitties [- at -] yahoo.com, 145-0250


---
Submit your Pet Corner articles here: http://www.bajawesternonion.com/submitad.asp (and remember to Spay or Neuter your pets)

---

Quote of the Day: " One thorn of experience is worth a whole wilderness of warning. " ~ James Russell Lowell


---
---
Return to Top
---