On The Web Site:
---
Today's Weather
Click for Forecast


Click for Larger Maps


Click for Forecast

---
Community Access
Policia Preventiva
Todos Santos Police
612 145-1052
Commandante Navarro

Ministero Publico
State Police
612 145 0198
Commandante Erigoyen

Bomberos
Fire Department
Cel. 612-142-6387
Commandante Cadena


---





---
Baja Western Onion
Alan Thompson - Publisher
Debra Webster - Editor
Advertising Information
e-mail For General Feedback
---
---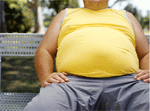 News and Events, Questions and Answers, Food And Fun, For Sale and Wanted
---
Important Medical Conference - There is now an opportunity to address the serious and worsening health issues in Baja Sur, namely preventable obesity-related illnesses such as diabetes and hypertension: An inaugural conference has just been announced specifically for medical practitioners. This conference is open to ALL health care practitioners; doctors, dentists, nurses, nutritionists, public health officials, etc. Conference website is at: www.pbnhc.com/

Organized by the most esteemed medical practitioners and researchers in the US; experts on plant based nutrition and its proven ability to prevent and cure disease. The conference is an AMA-accredited, two-day program and attendees may receive continuing medical education (CME) credit. Registration fee ($995-1095) includes: Course materials, presentations booklet, CME credits, meals (Thursday: dinner, Friday: breakfast/lunch/dinner, Saturday: breakfast/lunch). Dates are: October 24-26, 2013, at the Naples Beach Hotel and Golf Club in Naples, Florida (special room rate for 2 nights: $300)

"100 million Americans have diabetes or pre-diabetes. Why? We're putting into our bodies foods that our bodies are not designed for. When we consume plant-based foods, our bodies begin to recover. We now understand how to prevent and reverse disease." - Michael Klaper, MD - Cheryl Hugle, allinharmony [- at -] gmail.com, La Paz

Bistro Mágico Summer Hours & Special Menus - Thank you to everyone who made our first few months so much fun. We really enjoyed serving the community. We will continue to be open for the summer months with a slight change to our schedule: Tues-Sat 10:30 to 3:00pm.

Saturdays will feature a special Dominique Crepe Day menu with 5 varieties to choose from (Savory & Sweet, Gluten Free, Mix & Match etc.) We will also have special juices and smoothies along with the Crepes. So if you haven't had a chance to visit yet, please come by and try our fun, fresh, healthy cuisine. - Rima Lyn, info [- at -] bistromagico.com, www.bistromagico.com, 612 169 9200, Todos Santos


Kundalini Yoga Kriya & Meditation Class - Saturday June 15th, 6pm, Desert Dreams A Spirited Guest House, Las Tunas Todos Santos. Kundalini Yoga for Joy & Elevation~please bring blanket or sweatshirt, class is held outside. 100 pesos. Also, a Kundalini Yoga Meditation Circle will be held Sunday, June 16th, from 6 pm- 7pm, at the same location. Join Ravi Singh and Bhavani for a Kundalini hour Meditation for the Aquarian Age, circle of energy, chanting, mudra & mantra. Serving yogi tea and Indian dal after. Donation welcomed. - Bhavani Noel thedesertdreams [- at -] gmail.com, 612.180.2925; or noelcianci [- at -] me.com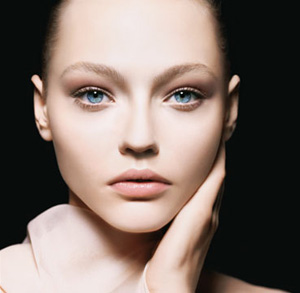 Plastic Surgeon In La Paz - This summer look younger. Readers can ask for and take advantage of a 500 pesos discount on botox.

Plastic Surgeon in La Paz Offers 30 Years of Experience. Certified until 2015, member of ISAPS (International Society Of Aesthetic Plastic Surgery), member of AMCPER (Mexican Society Of Plastic Surgery), and many others. I do any cosmetic surgery, botox, fillers, radiofrecuency, intense pulse light, permanent hair removal.

My address is Ignacio Ramirez at the corner with Reforma street. - Manlio Speziale,e mail manliospeziale [- at -] gmail.com,web page,where you can see some surgery results of pre and postoperative cases. Cell 612 141 6298, La Paz - Manlio Speziale, manliospeziale [- at -] gmail.com, www.drmanliospeziale.com, 612 1295252 office


Grid Tied CFE - Is anyone doing net metering with a grid tied solar system? If so, I would like to hear about your experience with CFE. thanks in adavance. - Kris Lundt, krislundt [- at -] gmail.com, Pescadero


Palms To Transform Your Property - There is no paradise in the desert without palms. The best time to plant a palm was 20 years ago. The second best time to plant a palm is today. Check out our new website for great deals, and information: palms.mx.

Why would you not want over 30 different species of palms on your property? Come on by and revel in the tropical diversity. See our website for directions to one of the healthiest palm plantations in all of Southern Baja: palms.mx. We've got your palms; whether they are in pots that you can drive away in your pick-up, or require our crane to move into place - we transform properties. - Dean Mcquillen, todossantos1 [- at -] hotmail.com, 612.152.6785 (Nepo), Todos Santos


Animal Transport Out Of Todos Santos - Looking for ideas on transporting animals out of Todos Santos! Any travelers heading to Las Vegas or Utah would be great to know if you can accompany an animal by air or by ground... any time in the future. Met a nice couple at La Casita (Terri) but we typed their phone number wrong. Looking for any contacts interested in helping, or that know people that could help in any way. Please included "Todos Santos - Baja Western Onion Ad" in your subject line! - Lisa L, lcubed2004 [- at -] yahoo.com, United States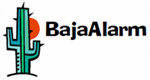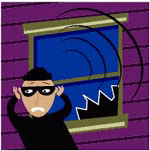 Among the services we offer are:



• Security Alarm Systems • Alarm System Monitoring • Camera Surveillance Systems • Property Watch & Inspections • Property Maintenance • Property Management


Serving Todos Santos, Pescadero, Cerritos. Canadian Gringo-operated, Ex-Firefighter & First Responder. For a Free, discreet quote, please email us at: bajaalarm [- at -] shaw.ca, Baja Alarm, Baja California Sur


Care Aid Needed - 47 year old male quadraplegic in a power chair located by soriana in cabo looking for some help, any more info please reply. - J D, bajamobility [- at -] yahoo.com, 624 168 9074, Baja California Sur


Pet Sitter Needed - We are looking for someone to care for our dog while we are gone for the summer. We would prefer someone who could house sit/ dog sit but are open to any options. Also, if there is anyone driving to Alberta that could drive him, we could work something out. - Jess Gay, Jessicapoliquin [- at -] hotmaail.com, 612-105-7770, Todos Santos


Furniture ! Casa Decor La Paz & Cabo - Patio Furniture* Wicker & Rattan* Marble * Rustic Hand Painted Furniture * Copper Furniture * Lighting * Kitchen Cabinets * Doors * Floor & Wall Covering * Art * Accessories * Metal Furniture* Fountains and Urns * Mexican Furniture * Imports from Around the World* Large Selection of Furniture, Rugs & Accessories. Interior Design Service! Custom Furniture! We have it all! 2 locations (Cabo and La Paz) Summer Sale: 25% TO 40% Off Selected items!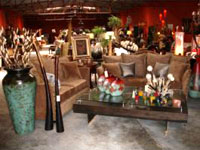 Now Wholesale to the Public ** Lowest Price Guaranteed
Venta de Mayoreo al Publico ** Garantizamos los precios mas baratos
Cabo San Lucas: km 3.5 on four lane next to Artisanos & Natural Granit
Tel:172 6675; Vonage: 888-557-6533; Mexican Cell: 624-176 8146 Mary Aguirre E-mail:mary.aguirre [- at -] casadecorcabo.com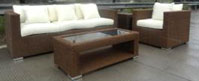 La Paz: 12,000 sq. Warehouse 560 Marques De Leon
Visit our website at www.antiquerowmarket.com or e-mail: richards77 [- at -] pcisys.net
3 to 12 month Credit - no interest with Banamex card Telephone: 612-129-3364 or Cell: 612-141-7615; USA Telephone: 303-777-5157 - Luis Hernandez


Cabo Pet Hospital Has A New Location - Our new address is Av. Lázaro Cárdenas 2501 Local 9C Plaza Posada in Cabo San Lucas, behind Cabo Bakery next to Cabo Mail Boxes, our hours are 10:00 am to 2:00 and 4:00 to 6:00 pm Monday to Saturday. We suggest you make an appoinment for the best attention. We have the best for you and you pet. - DVM Karina Solis, karina2377 [- at -] hotmail.com, www.cabopethospital.com, 6241051994, Cabo San Lucas



Wanted: Inexpensive Dresser/chest Of Drawers - Still Looking for a dresser of drawers. Nothing special, solid wood preferred. - April Or Bolo, lotusmother [- at -] hotmail.com, (612) 169-9291


The Distillery Presents - Pasta Night - Tuesday June 11, 3:00 - 9:00, Menu includes salad, 2 sauces, meat balls, 2 pastas, vegetarian lasagna, garlic bread & dessert. Oh yea at a great price!

Movie Night - Stoker - Tuesday, June 11, 8:15pm Starring: Mia Wasikowska, Nicole Kidman, Matthew Goode, Dermot Mulroney. Not your usual Hollywood Thriller/Horror genre flick: www.imdb.com/title/tt1682180/

Steak Night - Wednesday June 12, 6:00 - 9:00pm. 16 oz Sirloins will be on the grill with 3 different preparations. Roasted corn, herb mashed potatoes, grilled veggies and other special options. All Distillery tequila drinks 2:1.

TGIF, James' BBQ & Movie - Friday June 14, 4:00 - 7:00, 2 for 1 drinks, darts, free chips & queso. BBQ with James 5:00 - 9:00pm, Movie; Drift at 8:15 p.m. In the 70s two brothers battle killer waves, conservative society and ruthless bikers to kick-start the modern surf industry; www.imdb.com/title/tt1714833/. Free admission & popcorn. Read the Baja Western Onion this Friday for a great BBQ Menu
.
As always The Distillery web calendar has all the info at thedistillery.mx/calendar-of-events - Vivianne, viviannej [- at -] thedistillery.mx, thedistillery.mx, 612-145-0098, Todos Santos

Moving Sale - Wednesday, June 12th, 9am till 3 pm. Everything must go...furniture, kitchenware and odds and ends. Take Las Playitas to Calle International, left towards the beach, first street on the left, first house on the left. Look for signs. Hasta Pronto! - Katheen Froese, dahl1751 [- at -] hotmail.com, 612 103 8024


Energize And Revitalize With Zumba Jan - Summer schedule for June and July:
Wednesday 9:00 - 10:00am at The Distillery
Friday 10:00 - 11:00am at Casa Madera (Friday class will use some small weights; if you have them. bring them.)
Friday class is in Las Brisas. Starting from La Esquina, go up the hill on Nicolas Bravo, several blocks to the top near the water tower. Follow the road left and make a right turn at the next corner. Half way down the block on the left is Casa Madera. Zumba sign on the fence. Put your Z's on and let's get moving! - Jan Turner, jant [- at -] aol.com, 145-0684


Rumi Garden Restaurant - Enjoy fine Asian Dining with a new and exciting menu with many choices and great prices. We also have a new and fantastic cocktail list with many choices. Come relax with 64 Exotic Teas, and surf the web on our free WiFi. We also host events, workshops, art shows, and offer catering. Live music on special occasions.

Our hours are from 12:00 - 9:00pm (closed Tuesdays). Reservations Accepted. Located at 128 Santos Degollado Ave, near the south end of Todos Santos, on the road to Cabo San Lucas. Look for our sign. Excellent food and prices in a beautiful and soulful space! - Rumi Garden, yanggum [- at -] rumigarden.com, www.RumiGarden.com, 612-145-1088, Todos Santos


Handyman Available - Home maintenance, construction, furniture repair, leather, wood, and antique repairs, Mexican handcrafts...basically I do it all! If you have work you need help with, call me. Top quality work, friendly character, flexible prices (barters/exchanges possible). - Noel Morales, tecuani13 [- at -] yahoo.com, 624-113-1658, Todos Santos



Fellowship Offered - The Palapa Society of Todos Santos is offering a full-time, paid Educational Fellowship for the upcoming school year beginning August 1, 2013 and ending June 30, 2014. The scope of this fellowship is to oversee the Puente Hacia el Ingles Program and after-school English language classes for community children, teach specific classes, implement a training component for volunteer teachers, directly assist other teachers and volunteers, organize and implement effective use and supplementation of existing materials and curriculums and provide a link to the community regarding specific programs and the general mission of the Palapa Society.

Candidates should be bilingual, live in the Todos Santos area, have experience working with children in an educational setting, good organizational and computer skills, and a creative vision for implementing and building bilingual language programs. Resumes and Letters of Interest should be submitted via email to info [- at -] palapasociety.org no later than June 15, 2013. A personal interview will also be required. - Donna Doll, info [- at -] palapasociety.org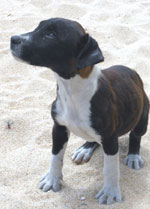 Punta Lobos Puppy Adopted! - 12 week old puppy abandoned at Punta Lobos has been adopted! Thanks for your help. - Pamela Cobb, senoracobb [- at -] yahoo.com, 612-102-7983

Yoga Lifestyle Clothing At La Esquina - I will be selling Uranta Yoga Lifestyle clothing at La Esquina, Wednesday, June 12th from 9am - noon. I have gotten in A Lot of new inventory so be sure to stop by! I have the ever-popular Lotus pants in many fun new colors. If you need something and can't make it to the market, please contact me. Get connected on Facebook, "Uranta Baja Sur". Dominique will also be at La Esquina selling her organic veggies and sunflower sprouts. Come by and see us!! - Michelle Hargarten, michellehar30 [- at -] hotmail.com, www.facebook.com/pages/Uranta-Baja-Sur/157986991028357?fref=ts, Todos Santos

2003 Ford F-150 Long Bed Pick Up - f-150 auto trans //new tires/ clean in and out. 612 142 8496 - John Molea, jmolea [- at -] sbcglobal.net, 612 142 8496, Todos Santos

Baja Wine Deals [- at -] La Bodega! - Come on down to La Bodega de Todos Santos for our Special Summer hours on Wednesdays and Saturdays only all June and July long. 2-8pm. We have discounts on Special House Wine Cases, the Art Series featuring our Beloved and Talented Local Artists, the one and only Perluca Reseva 2008, new refreshing Baja Whites, Fruity-dry Rosés, a Variety of Bubblies and much more...

We also offer in-depth Private Premium Tastings in the comfort of your own home or for your special Event, Wedding, etc. We do catering pairings with delicious local tapas and formal glassware. Please let us know what you want and we will make your Baja Wine Experience come true. Hope to see you [- at -] La Bodega tomorrow! Wed and Sat only, 2-8pm or by special reservation. Salud! - La Bodega De Todos Santos, labodegadetodossantos [- at -] gmail.com, www.facebook.com/pages/La-Bodega-de-Todos-Santos/117662031632529?ref=ts&fref=ts, 612 152 0300, 612 176 1910, Todos Santos


2002 Mitsubishi Montero -->> - Great 4x4 Luxury SUV, Power everything , cold AC Great gas mileage see more at http://bajasur.es.craigslist.com.mx/cto/3853230684.html - Paul Desmit, 624-137-7721, Los Barriles

Landi's Restaurant - The summer is coming is a time to relax and be enjoyed more, from June to October 10% of discount in food to local clients. In Landi's we have the best and authentic Mexican food (it is like to eat in house), our principal ingredient on having cooked is the love and the passion! Legaspi/Centenario Att The Todos Santos Inn - Landi Ortega, landi_ortega [- at -] hotmail.com, 612-145-0020

Saturday Night Specials At Mariscos El Pescadero - So you're driving around Pescadero looking for a restaurant that's still open, right? Get both live music and menu discounts at Mariscos El Pescadero seafood restaurant, right on Hwy. 19 across from Azteca Nursery every Saturday evening. Mariscos is running a 2 for 1 special on all tacos Saturdays from 5 to 9 p.m. You can also enjoy live music every Saturday night by the "Los Tacayos" featuring Cowboy Greg and Greg Kitchel, who perform from 6 to 9 p.m. Look for the big palapa just south of the main intersection on the west side of Hwy. 19.

Essential Oils - We just received a small batch of 100% Pure Essential Oils from the U.S.: Lavender, Tea Tree, Ylang Ylang, Eucalyptus and Rosemary. They are all available in 5ml deep blue cobalt bottles, in Cabo San Lucas. - Roger Marius Ciceron, cabomarius [- at -] yahoo.com, Cell: 624-122-0167, Baja California Sur


1981 Macgregor Sailboat -->> - Nice Trailer able sailboat, Swing keel, easy to sail 9.9 Sail-Master outboard. portapotti. $3200. See at http://bajasur.es.craigslist.com.mx/boa/3836565004.html - Paul Desmit, palapapaul [- at -] yahoo.com, 624-137-7721, Los Barriles

Yamaha Dirt Bike For Sale - 2006 Yamaha YZ450F. Includes: $800 worth of new parts in June, baja gas tank, FMF pipes, Acerbis hand guards, new sprocket, new chain, new tires, excellent shape, $2,600 Or best offer. vcbarcelona90 [- at -] gmail.com, Todos Santos

We Over-Bought Construction Fir, Now You Get A Deal! - We have 8--2" X 6" X 20'fir for sale; originally 220 pesos ea. Buy all 8 for 1440 pesos. (Not sold separately.) Also offered are 2 special order beams--4" X 12" X 16'; original price 905 pesos ea. Asking 1720 All this douglas fir has been in the garage. Our pup outgrew her Pet Mate Porter for medium dogs 20.5 inches tall. Carrier measures 28" X 20.5" X 21.5". Original price 75 USD. Asking 250 pesos. - Greg, gregandsusiefarrar [- at -] gmail.com, 612-118-0950

Summer Is Coming! - For sale Intex Above Ground Swimming Pool. 16' x 48" tall. Used only 1 season, great condition. Ultra Frame pool with upgraded Saltwater Chlorinator, 2,500gal filter pump, all hoses and attachments in great working order, and automatic vacum. "Easy Snap" frame means quick & easy to put up. Paid over $700 for upgrades, selling everything together for $350. Also includes back up pool liner. - Kelly Cline-sniechowski, kelbil2002 [- at -] yahoo.com, 612-157-6166, Pescadero

Outboard Motor - Honda 5hp Short Shaft - Better than excellent condition as far as I know it only has maybe 20 hrs on it. Perfect for a dinghy or a kicker/emergency for small boat. Hard to let it go but I simply do not have a use for it and the boss says it has to go! A deal for $10,000 pesos. Hector, the mecanico for Agencia Arjona says I should ask more - he does recommend a tune up and water pump as it has sat for so long. - Mike Carter, mike (at) todossantos.cc, Cel 612-108-1162, Pescadero

Mr. Eliminator - is back for another season of consulting regarding the upcoming hot weather and proliferation of public enemy # 13, The Ghecko. By the end of July a few of you out there should be fed up with turds on your bedclothes, just send me an email and I will advise with my sure-fire methods. - Patrick Coffman, coffman [- at -] prodigy.net.mx

16' Aluminum Boat For Sale - I have a 16' Aluminum West-coaster with a high bow and rails on the front. The boat is equiped with a 20 horse Evenrude motor and a good trailer. It also has rod holders. It is a hand throttle setup. Motor works great! I am asking $3,500.00 USD's firm. For more information, please call 612-153-6029.


---
Readers Tip: You can always find and search Back Issues of The Baja Western Onion here: bajawesternonion.com/back-issues.asp -
---
Submit your News and Events, Questions and Answers articles here: http://www.bajawesternonion.com/submitad.asp

---
Exchange Rate - Mexican Pesos to $1 USD - Courtesy exchange-rates.org
---
Please Note: The "Featured Events This Week" section is limited to non-recurring business and community events (Sorry, no "Happy Hours," "Daily Specials," "Weekly Classes," or other recurring business (for profit) activities or workshops.)


---
Tuesday, June 11
Pasta And A Movie - Salad, special pasta plates, garlic bread & dessert; 5:00 - 9:00pm, Fixed price. Movie; Stoker, 8:00pm. The Distillery, Calle Hidalgo Todos Santos. - Vivianne viviannej [- at -] thedistillery.mx, 612-145-0098, www.thedistillery.mx

Wednesday, June 12
Steak Night - 6:00 - 9:00pm. 16 oz Sirloins with 3 different preparations. Roasted corn, herb mashed potatoes, grilled veggies and other special options. All Distillery tequila drinks 2:1. The Distillery, Calle Hidalgo Todos Santos. - Vivianne viviannej [- at -] thedistillery.mx, 612-145-0098, www.thedistillery.mx

Friday, June 14
TGIF, James' BBQ & Movie - 4:00 - 7:00, 2 for 1 drinks, darts, free chips & queso. BBQ with James 5:00 - 9:00pm, Movie;Drift at 8:15 p.m.. Free admission & popcorn. The Distillery, Calle Hidalgo Todos Santos. - Vivianne viviannej [- at -] thedistillery.mx, 612-145-0098, www.thedistillery.mx

Saturday, June 15
Kundalini Yoga Kriya & Meditation Class - 6pm, Desert Dreams A Spirited Guest House, Las Tunas Todos Santos. Kundalini Yoga for Joy & Elevation~please bring blanket or sweatshirt, class is held outside. 100 pesos. - Bhavani noelcianci [- at -] me.com, 612.108.2925

Palapa Society Library Open For Adults And Children - From 10 to 1pm, Palapa Society Center, Todos Santos. Calle Bojorquez between Cuauhtemec and Carrillo. - Eva , info [- at -] palapasociety.com, Todos Santos

Live Music - Bluez Xplozion, 8 PM, Hotel California - www.hotelcaliforniabaja.com, Todos Santos

Sunday, June 16
Dharma Talks - 10-11:30 am, La Arca, Topete/Pilar. Talk and guided Vipassana meditation. Everyone welcome. - Alvaro Colindres, Eldharma [- at -] mac.com, roberthalldharmatalks.wordpress.com, 612-145-0676, Todos Santos

Kundalini Yoga Meditation Circle - 6 pm- 7pm, Desert Dreams A Spirited Guest House, Las Tunas Todos Santos. Join Ravi Singh and Bhavani for a Kundalini hour Meditation for the Aquarian Age, circle of energy, chanting, mudra & mantra. Serving yogi tea and Indian dal after. Donation welcomed. - Bhavani Noel thedesertdreams [- at -] gmail.com, 612.180.2925

---


Anyone planning an event should check the Online Community Calendar
before choosing a date to see if something else is already planned and avoid conflicts. -
Featured Local Services Directory Return to Top

Airport Transportation - Errands

Ernesto Miranda - Rides to/from La Paz/SJDC airports, courier services, errands, help dealing with Mexican business and gov't; Car Registrations, TelCel/TelMex, CFE, Seguro Social, etc. - 612-117-7497, ernie_net [- at -] hotmail.com

---

Computer Repairs

Josue Castillo Parts, service, cleaning, anti-virus, home networking. - jocama85 [- at -] hotmail.com, 612 143 1508, Pescadero


---

Language Classes

Se Habla...La Paz Spanish Language Summer School Specials for Baja Residents, Family and Friends. Call or message 122-7763 or write info [- at -] sehablalapaz.com or SKYPE julidelapaz. You can also visit our website, www.sehablalapaz.com. ¡Bienvenidos!

---

Satellite TV/Water Systems

Todos Santos Technologies - Water System Installation, Tinaco cleaning, Satellite TV system installs and repairs. - Humberto Pardo, showmethetruth [- at -] hotmail.es, 612-104-2000, Todos Santos.

---

Solar Water Heating Systems

Solstice Solar Of Baja - Want a warm pool or hot shower without paying high energy bills? Visit Solstice Solar of Baja's website to learn about our quality systems designed for Southern Baja. - Skip Ackerman, info [- at -] solsticesolarofbaja.com, www.solsticesolarofbaja.com, 970-963-0846 or 624-142-8002


Your Ad Here!

Advertise For Only $5 US per Week! - Advertise your services in The Baja Western Onion here in our New Local Services Directory Put your ad in front of over 3,700 Baja Western Onion Readers twice a week for only $5.00 US per week. More Info Here
---
Real Estate, Rentals, and House Sitting - Available/Wanted Return to Top
---
Casita For Rent - Cute, quaint casita for rent on quiet ranch in Pescadero. Available immediately. - Mariposa, 044-612-176-3119

Two Prime Cerritos Beach Front Lots - Located south 1/2 KM from the Cerrito Beach Club. 1,500 meters each. Gated community, paved road and water. Asking $325,000. Open to a partnership for development. - Jim Coulson, jimcoulsoncontractor [- at -] yahoo.com, http://www.ccmbaja.com/, 612 183 1077, Pescadero

House Sitter San Pedrito - We are looking for a house sitter from around July 12th till end of October. It's a 1 bedroom, watering of gardens, look after 2 cats. Location - San pedrito. Email for more information. Scot0007 [- at -] hotmail.com. scot0007 [- at -] hotmail.com , scot0007 [- at -] hotmail.com, Pescadero

Solmar In Cabo For Rent Now! - This gorgeous one bedroom timeshare is available now on Pacific Beach. All amenities and use of resort for 1/2 price charged by the hotel. Last minute bargain for those who want to get away from it all for a week or less. $500 for period 6/1/13 thru 6/8/13. - Donna Eiben, donnaeiben [- at -] yahoo.com, 624-131-5228, Cabo San Lucas

---
Submit your Real Estate/Rentals/House Sitting/Property Management Services articles here: http://www.bajawesternonion.com/submitad.asp


---
Rides or Caravans Available/Wanted Return to Top
Note: Ads will run for two weeks unless dated. Please list the date in the title, and specify which airport. Goes without saying, everyone shares expenses for beer, gas, food, etc

To remove your ad if you find a ride or caravan, let us know here: www.bajawesternonion.com/submitad.asp -
---

Good Person To Share Driving And Expenses. - Looking for a nonsmoking, good hearted person to share driving and expenses to San Diego. Am flexible about leaving date. email pjedge [- at -] hotmail.com - Patricia Huff, 624-146-9015

Caravan - I'm looking to caravan to Todos Santos/Pescadero the week of June 10th from Santa Cruz, CA or L.A. I'm a single woman driving alone down to Baja for the first time. - Sharon Mazer, inner_wisdom [- at -] hotmail.com, 831.454.9530, United States

Ride Share - Leaving June 12-15. Need someone to share driving and some expense. Call 624-146-9015 or email: - Patricia Huff, pjedge [- at -] hotmail.com, 624-146-9015, Baja California Sur

Caravan - I am driving from San Jose Del Cabo to So. Cal in early July. Date flexible. Looking to caravan with someone. If interested, please write me at: sbjohnz [- at -] hotmail. John - John, sbjohnz [- at -] hotmail.com

---
Submit your Rides or Caravans Needed/Available articles here: http://www.bajawesternonion.com/submitad.asp


---
Pet Corner (Lost and Found pet articles will run for two weeks) Return to Top
Let us know if you find or place your pet so we can remove your ad -
---

Baja Lucy Needs A Home - Lucy is a 1.5 year old Baja rescue dog. She has a black head, white body with black spots. She is a lover not a fighter, gets along with all people and dogs and is a good watch dog. She loves walks on the beach and swimming. - Tracy Kirk, trainirk360 [- at -] gmail.com, 624-124-8060, Los Barriles


Little Kitty -->> - Hello,I recently rescued a kitty that kept coming in my property and I'm looking for a home for him. He is beautiful, very social and very small! If you are interested call me and you can meet the little guy! - Claudia M, c_laudi_1988 [- at -] hotmail.com, 612 171 0954, Todos Santos

Dogs Need Home - I have 2 dachshund for adoption. They are looking for love and big yard for play and are very friendly. If you are interested, I can send photos. - Gelacio, gelacio_tds [- at -] hotmail.com, 612 151 4978, Todos Santos

Lost & Found Dogs - If you have lost your dog please check our Baja Dogs La Paz Official fb site to see if your dog is listed there. If you think your dog has been stolen or somehow may be in La Paz send his/her pic to Lostdogs [- at -] bajadogslapaz.org. Claudia will post your dog and this is sent out to more than 600 people as well as posted on our fb site. You can also print these Posters and distribute them. Our success rate is very high approx 80% result in reuniting pet with owner. You can sign up to receive this service also. - Claudia H., bdlp [- at -] bajadogslapaz.org, www.bajadogslapaz.org, 612 255 8948


Stolen Dog!-->> - Hi, I'm desperately looking for my dog, which was stolen from us in Cabo San Lucas. She is a 7 month old English Bull Terrier, her name is Mancha. Here is a photograph of her. There's a reward if anyone finds her or leads us to her. Any info please call 612 140 6840. Regards, Armando Gonzalez, juanpablosolis [- at -] gmail.com, 612-140-6840

Not Getting Enough Affection? - Need some loving? There are many beautiful cats and kittens just waiting to purr for you at Kitty Heaven. You could visit with them once a week or as often as you like. You might even want to help clean up a bit or maybe buy them some food. Why don't you come for a visit? - they love meeting new friends. - Angelique, bajakitties [- at -] yahoo.com, 145-0250


---
Submit your Pet Corner articles here: http://www.bajawesternonion.com/submitad.asp (and remember to Spay or Neuter your pets)

---

Quote of the Day: " Start where you are. Use what you have. Do what you can. " ~ Arthur Ashe


---
---
Return to Top
---