On The Web Site:
---
Today's Weather
Click for Forecast


Click for Larger Maps


Click for Forecast

---
Community Access
Policia Preventiva
Todos Santos Police
612 145-1052
Commandante Navarro

Ministero Publico
State Police
612 145 0198
Commandante Erigoyen

Bomberos
Fire Department
Cel. 612-142-6387
Commandante Cadena


---





---
Baja Western Onion
Alan Thompson - Publisher
Debra Webster - Editor
Advertising Information
e-mail For General Feedback
---
---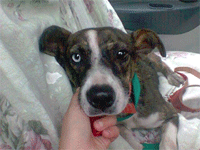 News and Events, Questions and Answers, Food And Fun, For Sale and Wanted
---
May Charity Sale Success - The Used Clothing, Goods & Craft Charity Sale at Pelicano's last Saturday in support of Huellitas Del Corazon A.C. was a great success. We raised $9,491 pesos plus have enough goods left to top $12,000 pesos. To all who participated, Thank You! Special thanks to Pelicano's Restaurant for furnishing their facilities free of charge. Visit us on Facebook at Huellitas Del Corazon A.C. for event pictures.

Joaquin and Yolanda of Huellitas Del Corazon are overwhelmed by your generosity. In 7 years running their rescue, they have never received such support. They'll now be able get vaccinations for the dogs in their care, and they hope to improve quarters at the refuge. Joaquin will keep an accounting for all expenditures. For more info, please contact shawn.t508 [- at -] gmail.com or Joaquin at mamaperruna [- at -] hotmail.com.

We'll hold more events for Huellitas Del Corazon A.C., so keep us in mind before you get rid of any clothes or goods. If the community feels Huellitas could provide more services, we'll need more participation and volunteers, so we'd appreciate your suggestions on goals we should accomplish and how to reach these goals. - Shawn Templeton, shawn.t508 [- at -] gmail.com, La Paz

Care-aide - I was unable to contact you through bajamobility .... Could you please contact me (in regards to your ad). Thanks. - Fran Roberts, hoboart [- at -] live.com, Pescadero


News From La Canada Del Diablo: the Prices Go Even Lower! - June clearance sale. We have deals. All furniture and decor items are priced to sell. Beautiful lamps, all UL approved as low as 200.00 pesos.
Great barstools marked down to 1100.00 pesos. Picture and mirror frames, marked down to below wholesale prices. It is worth your time to stop by and see what is on sale. Come by and check out our inventory. Our hours are Monday-Saturday, 9 am - 6 pm.

Just a note: Remember Josafat, the electrical mechanic, who suffered the tragic loss of his wife and his 2 year old grandchild on the highway three years ago? He has recovered from his life threatening injuries, and reopened his mechanic shop in the Todos Santos area. Josefat, apart from being a great guy, is an excellent mechanic. Next time your car needs anything electrical, tune up, air conditioning, etc., give Josafat a call. 614-141-5526.

We look forward to your visit at La Canada Del Diablo. Thank you ! - Barbara Perkins, bperkins0403 [- at -] gmail.com, www.lacanadadiablo, 612-140-0069



Location For Recycling - In front of Miro's, behind Pemex, same as last time. Recycling In Todos Santos - Friday, June 7, from 10 am to 1 pm. Recycling packed plastic, cardboard, papers, metal and electronics, Glass: yes for this time. Everything separated. No need to wash plastic. Recycling of Pescadero welcome. - Cat Chambaret, Chambaretcat [- at -] mac.com, 612 102 8393. - Cat Cha, Chambaretcat [- at -] mac.com, 612 102 83 93, Todos Santos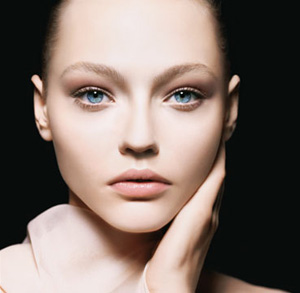 Plastic Surgeon In La Paz - This summer look younger. Readers can ask for and take advantage of a 500 pesos discount on botox.

Plastic Surgeon in La Paz Offers 30 Years of Experience. Certified until 2015, member of ISAPS (International Society Of Aesthetic Plastic Surgery), member of AMCPER (Mexican Society Of Plastic Surgery), and many others. I do any cosmetic surgery, botox, fillers, radiofrecuency, intense pulse light, permanent hair removal.

My address is Ignacio Ramirez at the corner with Reforma street. - Manlio Speziale,e mail manliospeziale [- at -] gmail.com,web page,where you can see some surgery results of pre and postoperative cases. Cell 612 141 6298, La Paz - Manlio Speziale, manliospeziale [- at -] gmail.com, www.drmanliospeziale.com, 612 1295252 office


Join Us For Circle Dancing - Circle dancing is a time honored activity to encourage community spirit. No partners are needed, and our professional facilitator makes learning the dances easy. The circle dancing group will meet Monday, June 10 from 3 to 6 p.m. at Mariscos Restaurant in Pescadero, located on hwy. 19 across from Azteca Nursery. Everyone is welcome to join us. The facilitator is Anni Scott from San Jose Del Cabo, a 10-year circle dance instructor.


Palms To Transform Your Property - There is no paradise in the desert without palms. The best time to plant a palm was 20 years ago. The second best time to plant a palm is today. Check out our new website for great deals, and information: palms.mx.

Why would you not want over 30 different species of palms on your property? Come on by and revel in the tropical diversity. See our website for directions to one of the healthiest palm plantations in all of Southern Baja: palms.mx. We've got your palms; whether they are in pots that you can drive away in your pick-up, or require our crane to move into place - we transform properties. - Dean Mcquillen, todossantos1 [- at -] hotmail.com, 612.152.6785 (Nepo), Todos Santos


Cello Needed - I will be in Pescadero all of July & August & would like to borrow or rent a full size cello to practice on. I can travel to Los Cabos or La Paz if needed for pickup. Thank you. - Cynthia, cynvana [- at -] gmail.com



Santo Vino - Ecclectic Bistro And Wine Bar - - Located in the Hotel California in Todos Santos. Enjoy our last week of the season before we take a break for the summer. Friday June 14th will our last day. Chefs Dany and Vincent Lamote thank you all for another great season and appreciate all your support. We will be back with new creations in November. Meanwhile we are still offering regional creations, fresh margaritas, cocktails and Mexican wines from 4pm till 10pm from Sunday till Friday. 612-143-2438 (cell) and 145-0525 for reservations. chefdany [- at -] hotelcaliforniabaja.com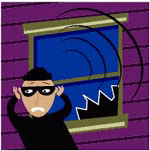 Baja Alarm - Among the services we offer are:



• Security Alarm Systems • Alarm System Monitoring • Camera Surveillance Systems

• Property Watch & Inspections • Property Maintenance • Property Management


Serving Todos Santos, Pescadero, Cerritos. Canadian Gringo-operated, Ex-Firefighter & First Responder. For more information, please write us at: bajaalarm [- at -] shaw.ca, Baja Alarm, Baja California Sur


Singles Mixer - The monthly Singles Mixer is Tuesday, June 11, at 1:00 p.m. at Baja Beans. Come and bring a friend. For more information, contact Pat Raines, sitting in for Moonstone. - Pat Raines, GypsyMama59 [- at -] gmail.com , 612-132-4945, Pescadero


Saint Lukes Medical - St. Lukes Medical in Todos Santos is offering for a limited time on Wednesday only, Dr.'s consultations for 150.00 pesos from 9am to 7pm. We are also offering a special price on a special blood work that will include the following: cbc, glu, urea, creat, uricacid, chol, trig, urine test and complete liver panel for 1000.00 pesos. If you have any questions, please call 612-145-0600 and ask for Hector. - Hector Gonzalez, carbcareusa [- at -] hotmail.com, 612-145-0600, Todos Santos


Furniture ! Casa Decor La Paz & Cabo - Patio Furniture* Wicker & Rattan* Marble * Rustic Hand Painted Furniture * Copper Furniture * Lighting * Kitchen Cabinets * Doors * Floor & Wall Covering * Art * Accessories * Metal Furniture* Fountains and Urns * Mexican Furniture * Imports from Around the World* Large Selection of Furniture, Rugs & Accessories. Interior Design Service! Custom Furniture! We have it all! 2 locations (Cabo and La Paz) Summer Sale: 25% TO 40% Off Selected items!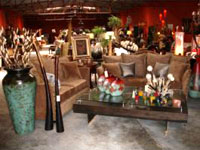 Now Wholesale to the Public ** Lowest Price Guaranteed
Venta de Mayoreo al Publico ** Garantizamos los precios mas baratos
Cabo San Lucas: km 3.5 on four lane next to Artisanos & Natural Granit
Tel:172 6675; Vonage: 888-557-6533; Mexican Cell: 624-176 8146 Mary Aguirre E-mail:mary.aguirre [- at -] casadecorcabo.com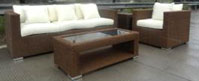 La Paz: 12,000 sq. Warehouse 560 Marques De Leon
Visit our website at www.antiquerowmarket.com or e-mail: richards77 [- at -] pcisys.net
3 to 12 month Credit - no interest with Banamex card Telephone: 612-129-3364 or Cell: 612-141-7615; USA Telephone: 303-777-5157 - Luis Hernandez
Bistro Mágico Summer Hours & Special Menus - Thank you to everyone who made our first few months so much fun. We really enjoyed serving the community. We will continue to be open for the summer months with a slight change to our schedule: Tues-Sat 10:30 to 3:00pm.

Saturdays will feature a special Dominique Crepe Day menu with 5 varieties to choose from (Savory & Sweet, Gluten Free, Mix & Match etc.) We will also have special juices and smoothies along with the Crepes. So if you haven't had a chance to visit yet, please come by and try our fun, fresh, healthy cuisine. - Rima Lyn, info [- at -] bistromagico.com, www.bistromagico.com, 612 169 9200, Todos Santos

The Distillery Presents - T G I Friday - June 7, 4:00 - 7:00pm. Come in for 2 for 1 drinks, darts and complimentary chips & queso or our fresh popcorn.

James BBQ Night - June 7, Starting at 5:30. Featuring Blanco tequila brined 1/2 chickens, Anejo tequila pork and grilled veggies w/ whisky sauce, on the side. BBQ corn on the cob roasted in olive oil. Take these home or enjoy at our place.

The Distillery Movie Night - Iron Man 3 - Friday June 7 - 8:15pm. Directed by Shane Black and starring Robert Downey Jr, & Gwyneth Paltrow. When Tony Stark's world is torn apart by a formidable terrorist called the Mandarin, he starts an odyssey of rebuilding and retribution. http://www.imdb.com/title/tt1300854/

The Distillery Presents a Special Night with Canadian film maker Jeth Weinrich- Saturday June 8, 7:00 - 9:30 Dinner along with meet and greet with the director at 7. Jeth will give an evening presentation of films he's created over the last twelve months. Each project whether a music video or a presentation for screen writer Dan Gilroy (The Bourne Legacy), all were influenced in some way by the town of Todos Santos. Either they were filmed here, conceived here, edited here, or just sent by UPS from here, but all promise to fill an otherwise eventful night. He may even share the story of his recent sting ray attack in La Paz. By the way Jeth has tons of trophies and has directed Super Bowl commercials, the last one though when Troy Aikman was still a quarterback.

Check our online calendar at http://thedistillery.mx/calendar-of-events for other upcoming offerings. - Vivianne, viviannej [- at -] thedistillery.mx, thedistillery.mx, 612-145-0098, Todos Santos

We're Getting Hungry - So many of the lovely people who help feed us in the winter months have left town but we are still hungry. We have our little group of amigos who bring food to us but they need a little help buying the food. A new puppy joined us at Punto Lobos so now we are four. And of course the other three are still hanging out at Las Palmas. Could you buy a bag of dog food? Pretty please? You could even leave it with Kate at the book store. Mil gracias from los perros de la playa - Los Perros, pokeynan [- at -] hotmail.com



Needed: Help For Gophers - We have gophers eating our agave and other plants. Can anyone suggest a service or person we can hire to get rid of them. Thank you. - Shelby, srbranzanti [- at -] gmail.com

Rumi Garden Restaurant - Enjoy fine Asian Dining with a new and exciting menu with many choices and great prices. We also have a new and fantastic cocktail list with many choices. Come relax with 64 Exotic Teas, and surf the web on our free WiFi. We also host events, workshops, art shows, and offer catering. Live music on special occasions.

Our hours are from 12:00 - 9:00pm (closed Tuesdays). Reservations Accepted. Located at 128 Santos Degollado Ave, near the south end of Todos Santos, on the road to Cabo San Lucas. Look for our sign. Excellent food and prices in a beautiful and soulful space! - Rumi Garden, yanggum [- at -] rumigarden.com, www.RumiGarden.com, 612-145-1088, Todos Santos


Free Satellite Dishes - We have two satellite dishes with LNB that are yours for the taking. One is a Direct TV dish, approximately 40 x 42 inches. It worked fine when we took it down. Also comes with metal base. The other is a Starband dish, approximately 49 x 54 inches. Also was working when we canceled service. - Guenter Hauser, villapuestadelsol [- at -] gmail.com, Rancho Nuevo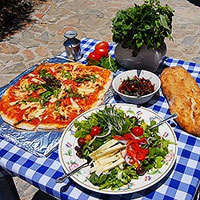 Chef Pietro Vacca Invites You To La Parola Restaurant And Bar In Las Tunas! - Authentic Mediterranean Cuisine in a beautiful garden setting with lovely vistas is now open 7 days a week from 1 PM till 10 PM! Just a short distance from Todos Santos on the "otro lado" turn up the hill off Camino Las Playitas at the La Parola sign, (where the blue machina used to live.)

Bringing his amazing cooking talents from a lifetime in the kitchen in Italy, La Paz and Monterrey, Mexico Chef Pietro has over 50 combinations of pizza to offer, all fresh and bubbly direct from oven to table. Weekly entrees offered include Lasagne Bolognase, Lasagne Blanco, Pasta al Pesto, Spaghetti con Camaron, Pasta al Fresco, Fettucine Mar Rosso, Papas el Forno and Papas el Vino, Beef Torna la Vita, Lamb Albaccio al Forno, various Carpaccio Mariscos and fresh fish Mediterranean style.

Also offering guests wine and beer, as well as a full bar to compliment the meal and for un gran finale for dessert, try Chef Peitro's Tiramisu or the Torta de la Nonna! All items on the menu can be prepared to go, as well as catering for large or small groups in true Mediterranean style, Buon Appetito! - Chef Peitro Vacca, , La Parola Restaurant And Bar, Las Tunas, Todos Santos


Wanted: Washer And Dryer - Looking to buy a large capacity washer and gas dryer. Not more than 3-5 years old. - Chuck Cimino, carlosylina [- at -] hotmail.com, (612) 145-0562



Fellowship Offered - The Palapa Society of Todos Santos is offering a full-time, paid Educational Fellowship for the upcoming school year beginning August 1, 2013 and ending June 30, 2014. The scope of this fellowship is to oversee the Puente Hacia el Ingles Program and after-school English language classes for community children, teach specific classes, implement a training component for volunteer teachers, directly assist other teachers and volunteers, organize and implement effective use and supplementation of existing materials and curriculums and provide a link to the community regarding specific programs and the general mission of the Palapa Society.

Candidates should be bilingual, live in the Todos Santos area, have experience working with children in an educational setting, good organizational and computer skills, and a creative vision for implementing and building bilingual language programs. Resumes and Letters of Interest should be submitted via email to info [- at -] palapasociety.org no later than June 15, 2013. A personal interview will also be required. - Donna Doll, info [- at -] palapasociety.org


Post Construction Items For Sale - Metal scaffolding; 10 5' bucks and X bracing and 4 3' bucks. Wood concrete formwork: many 4x4 post, 4', 6' and 8' lengths, 5 plywood formwork sheets. One on-demand gas fired hot water heater, used for 4 months. Contact Andrei at atbanks [- at -] mwbarchitects.com for details. Items located in Las Tunas. - Andrei, atbanks [- at -] mwbarchitects.com

TV + Flip Video For Sale - Sony TV 32" Wega. Excellent picture. $200USD. Excellent Condition. Also available, Flip Video Camera - Ultra HD $75USD. Excellent condition. - Like New - Doug Colton, mamounatsea [- at -] hotmail.com, 612-140-1414

Palms/Landscaping/Drip Irrigation - I have multiple varieties of palm trees for sale. Royals, Plumosos, Bird Of Paradise, Garden Palms, Washingtonians, Coco Palms, Canaries and Jelly Palms. Papayas, Bananas and more. Many different sizes available. Reasonable prices. If necessary I can help with transplanting, landscaping and setting up drip irrigation. - David, 612-153-6029

Landscape Burlap - We have a large suitcase full of landscape burlap. Never used. Great for controlling erosion. $400 pesos including the suitcase! - Melanie Salyer, salyer.melanie [- at -] gmail.com, Rancho Nuevo


Hand Blown Glass Hanging/Pendant Lights-->> - 4 beautiful custom designed hanging lights. Made from hand blown turquoise glass and ready to hang. Dimensions are approx. 14" long and 9" diameter. Each light has an adjustable cord up to 26" and ceiling cover plate. $100.00 USD each. Lights can be seen at http://bajasur.es.craigslist.com.mx/fuo/3851467833.html. carrollemail [- at -] aol.com, Todos Santos

Travel Trailer - 1993 sierra cobra 24 foot spacious,wheelchair accessible,fully loaded,many new upgrades professionaly done in 2011,new solar system easy digital readout also,more info plz ask.10,000 usd/pesos. Yamaha Generator - 6 months old go green generator used once,4 stroke reliable easy to use pull start and move, runs great, 5700 running watts/7125 starting watts. askin 900 usd. Power Wheelchair - Invicare tdx sp fully loaded with tilt/suspension/2 new batteries,size is 18 wide.askin 10,000 usd/pesos - J D, wcdude65 [- at -] yahoo.ca, 624 168 9074, Baja California Sur

Solar Batteries - Looking for 4 good used L16 solar batteries - Sheri Van, cabosheri [- at -] yahoo.com, San Jose Del Cabo

2002 Ford Explorer For Sale - I would like to sell a 2002 Ford Explorer, 6 cylinder, 4.0 Liter V6 motor, with 109,000 miles, air conditioning, stereo CD, automatic transmission, single traction. It is imported with 2012 plates, in good condition inside and out. The price is $4,850 USD (or best offer). call Steve 612 157 6087. - Steven Monaco, yela108 [- at -] gmail.com, 612 157 6087, Todos Santos

Bed For Sale - Double (matrimonial, full size) bed for sale. Includes headboard and foot board with metal frame, box spring, mattress, and 2" foam topper. Almost new. $400.00USD Cama doble (matrimonial, tamaño) para la venta. Incluye cabecero y piecero con marco de metal, somier, colchón, y 2 "de espuma Topper. Casi nuevo. $ 4800.00MXN. Pictures on craigslist at http://bajasur.es.craigslist.com.mx/fuo/3847771519.html. carrollemail [- at -] aol.com, http://bajasur.es.craigslist.com.mx/fuo/3847771519.html, Todos Santos

Big Sale At Todos Santos Motorsport - We are having an end of season sale: couches, out door furnish, clothing, house hold goods, tables and motorcycles all on sale this Saturday starting at 9 am at todos santos motorsports 2 blocks to the east of brajajas tacos on the new paved road. You can come buy and see are shop in the back we can fix any make and model car truck van an anything with a motor. - Gary Gasper, gasper_gary [- at -] yahoo.com, 612 102 6648

2 For 1 Tacos - Mariscos El Pescadero seafood restaurant is offering a 2 for 1 taco special on Saturdays, as well as live music. Mariscos is located right on hwy. 19 across from Azteca Nursery, look for the big palapa roof.


---
Readers Tip: You can always find and search Back Issues of The Baja Western Onion here: bajawesternonion.com/back-issues.asp -
---
Submit your News and Events, Questions and Answers articles here: http://www.bajawesternonion.com/submitad.asp

---
Exchange Rate - Mexican Pesos to $1 USD - Courtesy exchange-rates.org
---
Please Note: The "Featured Events This Week" section is limited to non-recurring business and community events (Sorry, no "Happy Hours," "Daily Specials," "Weekly Classes," or other recurring business (for profit) activities or workshops.)


---
Friday, June 7
Recycling In Todos Santos - From 10 am to 1 pm.Recycling packed plastic, cardboard, papers, metal and electronics, Glass yes for this time. Everything separated. No need to wash plastic. Recycling of Pescadero welcome. - Cat Chambaret, CHAmbaretcat [- at -] mac.com, 612 102 83 93

Yamuna Foot Fitness And Body Rolling - 12 pm, Pura Vida Health Food Store, Todos Santos. Free glass of juice. - Emily eternalvitality4u [- at -] gmail.com, 612-108-0721, www.eternalvitality.net

Kat Wilson Birthday Party - 6pm, Oso Negro taco stand, Pescadero - Kathy Gordon, katiejay99 [- at -] gmail.com, 612-144-0310, Pescadero

T G I F - and BBQ Night with James, The Distillery, 4:00 - 7:00, 2 for 1 drinks, darts, free chips & queso. - Vivianne, viviannej [- at -] thedistillery.mx, 612-145-0098, www.thedistillery.mx, Calle Hidalgo, Todos Santos

Movie Night - The Distillery, 8:15 p.m. Iron Man 3, with Robert Downey Jr, & Gwyneth Paltrow. Free admission & popcorn. - Vivianne, viviannej [- at -] thedistillery.mx, thedistillery.mx, 612-145-0098, Todos Santos
Saturday, June 8
Palapa Society Library Open For Adults And Children - From 10 to 1pm, Palapa Society Center, Todos Santos. Calle Bojorquez between Cuauhtemec and Carrillo. - Eva , info [- at -] palapasociety.com, Todos Santos

Pick Your Own Veggies & Herbs - 9 to 12, at Finca "La Bien Amada." Harvest your own Organic herbs & veggies. Free entrance for the whole family. Located 300 meters left from the main road (Hogar del Niño), next to Las Quintas, Todos Santos, before the gas station towards La Paz. - Perla G, perlararemex [- at -] gmail.com, 612 127 2860 & 612 176 1910 , Todos Santos

Canadian Film Maker Jeth Weinrich - The Distillery, 7:30 PM - 9:30 PM. Evening presentation of films Jeth has created over the last twelve months in Todos. - Vivianne, viviannej [- at -] thedistillery.mx, thedistillery.mx, 612-145-0098, Todos Santos

Live Music - Riddem Forz, 8 PM, Hotel California - www.hotelcaliforniabaja.com, Todos Santos

Sunday, June 9
Dharma Talks - 10-11:30 am, La Arca, Topete/Pilar. Talk and guided Vipassana meditation. Everyone welcome. - Alvaro Colindres, Eldharma [- at -] mac.com, roberthalldharmatalks.wordpress.com, 612-145-0676, Todos Santos

The Distillery' Sunday Brunch9:00am - 3:00 pm, The Distillery, Calle Hidalgo Todos Santos. Special Menu, $30 drink specials. - Contact: Vivianne viviannej [- at -] thedistillery.mx, 612-145-0098, www.thedistillery.mx

Tuesday, June 11
Singles Mixer - The monthly Singles Mixer begins at 1:00 p.m. at Baja Beans. Come and bring a friend. For more information, contact Pat Raines, sitting in for Moonstone. - Pat Raines, GypsyMama59 [- at -] gmail.com , 612-132-4945, Pescadero

---


Anyone planning an event should check the Online Community Calendar
before choosing a date to see if something else is already planned and avoid conflicts. -
Featured Local Services Directory Return to Top

Airport Transportation - Errands

Ernesto Miranda - Rides to/from La Paz/SJDC airports, courier services, errands, help dealing with Mexican business and gov't; Car Registrations, TelCel/TelMex, CFE, Seguro Social, etc. - 612-117-7497, ernie_net [- at -] hotmail.com

---

Computer Repairs

Josue Castillo Parts, service, cleaning, anti-virus, home networking. - jocama85 [- at -] hotmail.com, 612 143 1508, Pescadero


---

Language Classes

Se Habla...La Paz Spanish Language Summer School Specials for Baja Residents, Family and Friends. Call or message 122-7763 or write info [- at -] sehablalapaz.com or SKYPE julidelapaz. You can also visit our website, www.sehablalapaz.com. ¡Bienvenidos!

---

Satellite TV/Water Systems

Todos Santos Technologies - Water System Installation, Tinaco cleaning, Satellite TV system installs and repairs. - Humberto Pardo, showmethetruth [- at -] hotmail.es, 612-104-2000, Todos Santos.

---

Solar Water Heating Systems

Solstice Solar Of Baja - Want a warm pool or hot shower without paying high energy bills? Visit Solstice Solar of Baja's website to learn about our quality systems designed for Southern Baja. - Skip Ackerman, info [- at -] solsticesolarofbaja.com, www.solsticesolarofbaja.com, 970-963-0846 or 624-142-8002


Your Ad Here!

Advertise For Only $5 US per Week! - Advertise your services in The Baja Western Onion here in our New Local Services Directory Put your ad in front of over 3,700 Baja Western Onion Readers twice a week for only $5.00 US per week. More Info Here
---
Real Estate, Rentals, and House Sitting - Available/Wanted Return to Top
---

Casita For Rent - Cute, quaint casita for rent on quiet ranch in Pescadero. Available immediately. - Mariposa, 044-612-176-3119

Las Tunas Rental - Casa Zander in Las Tunas for rent starting anytime. 1 bedroom on main floor. Easy walk to beach. 2 miles to downtown. Mostly paved road. Summer rates until Oct 31. $385 per month including utilites. $400 damage deposit required. $500 with pets. Contact Craig at mueller916 [- at -] yahoo.com - Craig Mueller, mueller916 [- at -] yahoo.com, 612-154-7600, Todos Santos

Rental Wanted - Retired responsible professionals are looking for two weeks, a month or six weeks in Jan, Feb or March 2014. If longer than a month would like to bring small 20 lb dog Willie an 8 year old Westie. Willing to perform household tasks such as watering, pet sitting and etc. Would like to pay $500 a week. We are homeowners and will take good care of your home. - Diane Gould, lookout [- at -] jps.net, 530 300 0578 , United States

Historic District House For Long Term Rental - Situated in the heart of the Historic District, this colonial gem has 2 bedrooms, 2 bathrooms, gorgeous patios overlooking verdant palm orchards, art studio/office, garage, separate laundry room. Minimum one year lease. For more information contact: Aaron 612-135-5846 aaron [- at -] todoambiente.org or Elena 612-140-2063 elena [- at -] todoambiente.org. Se habla español. aaron [- at -] todoambiente.org, Todos Santos<
---
Submit your Real Estate/Rentals/House Sitting/Property Management Services articles here: http://www.bajawesternonion.com/submitad.asp


---
Rides or Caravans Available/Wanted Return to Top
Note: Ads will run for two weeks unless dated. Please list the date in the title, and specify which airport. Goes without saying, everyone shares expenses for beer, gas, food, etc

To remove your ad if you find a ride or caravan, let us know here: www.bajawesternonion.com/submitad.asp -
---

Good Person To Share Driving And Expenses. - Looking for a nonsmoking, good hearted person to share driving and expenses to San Diego. Am flexible about leaving date. email pjedge [- at -] hotmail.com - Patricia Huff, 624-146-9015

Caravan - I'm looking to caravan to Todos Santos/Pescadero the week of June 10th from Santa Cruz, CA or L.A. I'm a single woman driving alone down to Baja for the first time. - Sharon Mazer, inner_wisdom [- at -] hotmail.com, 831.454.9530, United States

Ride Share - Leaving June 12-15. Need someone to share driving and some expense. Call 624-146-9015 or email: - Patricia Huff, pjedge [- at -] hotmail.com, 624-146-9015, Baja California Sur

Caravan - I am driving from San Jose Del Cabo to So. Cal in early July. Date flexible. Looking to caravan with someone. If interested, please write me at: sbjohnz [- at -] hotmail. John - John, sbjohnz [- at -] hotmail.com

---
Submit your Rides or Caravans Needed/Available articles here: http://www.bajawesternonion.com/submitad.asp


---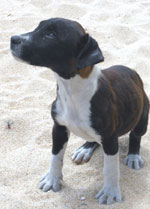 Pet Corner (Lost and Found pet articles will run for two weeks) Return to Top
Let us know if you find or place your pet so we can remove your ad -
---
Ready For Adoption -->> - Here's a new puppy left at Punta Lobos and she's a real sweetie. She's only about 12 weeks old and is in good health. If you adopt her, I guarantee a free bath at the vet's. When old enough, she will be spayed for free. If you're interested in adopting or fostering this puppy now, please get in touch with me. - Pamela Cobb, senoracobb [- at -] yahoo.com, 612-102-7983

Baja Lucy Needs A Home - Lucy is a 1.5 year old Baja rescue dog. She has a black head, white body with black spots. She is a lover not a fighter, gets along with all people and dogs and is a good watch dog. She loves walks on the beach and swimming. - Tracy Kirk, trainirk360 [- at -] gmail.com, 624-124-8060, Los Barriles


Little Kitty -->> - Hello,I recently rescued a kitty that kept coming in my property and I'm looking for a home for him. He is beautiful, very social and very small! If you are interested call me and you can meet the little guy! - Claudia M, c_laudi_1988 [- at -] hotmail.com, 612 171 0954, Todos Santos

Dogs Need Home - I have 2 dachshund for adoption. They are looking for love and big yard for play and are very friendly. If you are interested, I can send photos. - Gelacio, gelacio_tds [- at -] hotmail.com, 612 151 4978, Todos Santos

Lost & Found Dogs - If you have lost your dog please check our Baja Dogs La Paz Official fb site to see if your dog is listed there. If you think your dog has been stolen or somehow may be in La Paz send his/her pic to Lostdogs [- at -] bajadogslapaz.org. Claudia will post your dog and this is sent out to more than 600 people as well as posted on our fb site. You can also print these Posters and distribute them. Our success rate is very high approx 80% result in reuniting pet with owner. You can sign up to receive this service also. - Claudia H., bdlp [- at -] bajadogslapaz.org, www.bajadogslapaz.org, 612 255 8948


Stolen Dog!-->> - Hi, I'm desperately looking for my dog, which was stolen from us in Cabo San Lucas. She is a 7 month old English Bull Terrier, her name is Mancha. Here is a photograph of her. There's a reward if anyone finds her or leads us to her. Any info please call 612 140 6840. Regards, Armando Gonzalez, juanpablosolis [- at -] gmail.com, 612-140-6840

Not Getting Enough Affection? - Need some loving? There are many beautiful cats and kittens just waiting to purr for you at Kitty Heaven. You could visit with them once a week or as often as you like. You might even want to help clean up a bit or maybe buy them some food. Why don't you come for a visit? - they love meeting new friends. - Angelique, bajakitties [- at -] yahoo.com, 145-0250


---
Submit your Pet Corner articles here: http://www.bajawesternonion.com/submitad.asp (and remember to Spay or Neuter your pets)

---

Quote of the Day: " Failure is the condiment that gives success its flavor. " ~ Truman Capote


---
---
Return to Top
---