On The Web Site:
---
Today's Weather
Click for Forecast


Click for Larger Maps


Click for Forecast

---
Community Access
Policia Preventiva
Todos Santos Police
612 145-1052
Commandante Navarro

Ministero Publico
State Police
612 145 0198
Commandante Erigoyen

Bomberos
Fire Department
Cel. 612-142-6387
Commandante Cadena


---





---
Baja Western Onion
Alan Thompson - Publisher
Debra Webster - Editor
Advertising Information
e-mail For General Feedback
---
---
News and Events, Questions and Answers, Food And Fun
---
Journey of Giving Medical/Dental Expedition 2013 - La Paz, BCS, Mexico - We are looking for medical/dental, personnel builders and gardeners, interested in a working holiday, to join our Journey of Giving Expedition, Oct. 12 – 19, 2013. The cost is $1595.00 per person. Once a year we take out a team of doctors and dentists from the Dept. of Health matched with nurses, dental assistants and dental hygienists from around the world to administer medical and dental healthcare to several remote communities in the Sea of Cortez. The expedition is onboard our 110' ship.

We are also collecting donation items of dental supplies, First Aid supplies, sewing accessories, clothing and sports equipment. Contact: - Lela Sankeralli, lela [- at -] panterra.com, www.panterra.com, Canada 250 655 1915, La Paz



Community Participation - Our sincere gratitude to all the kind friends who have reached out and given their very much appreciated support and to those who have expressed concern and the desire to be of assistance however possible in regards to the unjustifiable abuse of authority and disregard for law and basic human rights we suffered on March 24th, Palm Sunday on the eve of Semana Santa when all government offices and judicial courts are closed for a week's holiday.

Here is something we can do collectively to prevent this unprecedented agressive incident from happening to you: Sign a petition which you can copy and circulate anywhere and everywhere. Copies of this petition in English and Spanish can be signed at La Esquina, Cafe Todos Santos, El Sol Markets 1 and 2, Santa Fe restaurant in Todos Santos and at Flora Farms in San Jose del Cabo. This petition has no legal implications or use. ( We are taking legal action as recommended by our lawyers.) However, signing this petition will be helpful in letting the responsible parties know that the people of this community and state are united in their concern. Thank you all for your support. - [Name Omitted By Request - Editor]


Daylight Saving Time Begins This Weekend in Most of Mexico - Don't forget to set your clocks forward! Daylight Saving Time (DST) is also called "Summer Time" or "Daylight Savings Time," and begins on the first Sunday in April in most parts of Mexico. This year, that falls on this Sunday, April 07. The state of Sonora does not observe Daylight Saving Time.

In 2010, the Mexican government authorized ten Mexico municipalities that border the United States to began Daylight Saving Time to correspond with US Daylight Saving Time. These areas include Acuna, Coahuila, Anahuac, Nuevo Leon, Juarez, Chihuahua, Matamoros, Tamaulipas, Mexicali, Baja California, Nuevo Laredo, Tamaulipas, Ojinaga, Chihuahua, Piedras Negras, Coahuila, Reynosa, Tamaulipas, and Tijuana, Baja California.

This change was requested to facilitate commerce with the US. Transportation and banking industries were especially affected by the three-week difference in daylight saving time and, in many cases, businesses had to to open an hour earlier in order to conduct business with US companies during the period when the two countries were on different times. More Info here: http://www.timetemperature.com/tzmx/mexico_dst.shtml -
The Distillery Presents - The Distillery Culture Night - The Hobbit: An Unexpected Journey - Sunday April 7, 7:30pm (New time for DST) A younger and more reluctant Hobbit, Bilbo Baggins, sets out on an "unexpected journey" to the Lonely Mountain with a spirited group of Dwarves to reclaim their stolen mountain home from a dragon named Smaug. http://www.imdb.com/title/tt0903624/

Come early and have dinner before the movie to get the best seating. Admission & popcorn are always free. Our movies look & sound great with the large 8' screen and surround sound stereo system.

Mexico Microbrew Special - Come in and ask the bartender about the bottled beer of the week!!! Great Mexico artisan microbrew bottle beer $30p ea foe 355ml & $45 for 500ml.

New Spring Menu Coming Next Week- James, Laura and Simon are working on a Spring menu at The Distillery. Look for the announcement soon including some warm weather offerings like a thick cut pastrami sandwich and vodka infused shrimp cocktail.

Check our calendar at http://thedistillery.mx/calendar-of-events for other upcoming offerings.

We open at 8:00am to 9:30pm Tuesday thru Sunday serving breakfast, lunch and dinner. Try our famous Distillery burger, custom sandwiches or Mexican favorites and enjoy Chef Laura's morning menu & Chef Simon's evening menu featuring nightly specials.
- Roy, roys [- at -] thedistillery.mx, www.thedistillery.mx, 612-145-0098, Todos Santos



126.7 Km Ultra-marathon Run To Save The Sierra - Runners will leave from La Ribera on the Gulf of California Saturday, April 6, at 3 a.m, pass through stations at Santiago (34.3 KM), San Dionisio (23.4 KM), the Sierra summit valley (20 KM), drop down to the La Burrera station (24KM) and then run to Punta Lobos (20 km), touch the Pacific and continue to the Todos Santos Plaza (5 km) arriving about 8:30 p.m.

This Ultra Marathon will be lead by Nicholas Triolo to call attention to the threat that open pit toxic gold mining poses to the amazing biodiversity of the Sierra la Laguna Biosphere Reserve. Recreational runners are welcome to run between La Ribera and San Dionisia or from La Burrera to Punta Lobos and into Todos Santos. Only experienced Extreme-Runners will be allowed to cross the Sierra de Laguna. There will be medical stations along the route and Biosphere Rangers will accompany runners through the Sierra.

Sponsored by Agua Vale Mas Que Oro (AVMO) in coordination with the Mexican Center for Ambiental Law (CEMDA), the Society for Natural History Niparaja, Society Organizada for Sud California (SOS), the Association for the Defense of the Environment and Sustainable Rural Development, Medio Ambiente y Sociedad (MAS) and the National Commission for Protected Areas (CONANP), the Municipality of La Paz and Los Cabos as well as the Municipal Delegations of La Ribera, Santiago and Todos Santos. In memory of Agua Vale Mas que Oro co-founder, Alessandra Ugolini. To register: delgolfoalpacifico [- at -] gmail.com. Information: www.defiendelasierra.org; www.aguavalemasqueoro.com. - Agua Vale Mas Que Oro, Info [- at -] aguavalemasqueoro.com, www.aguavalemasqueoro.com, 612 145-0050.info [- at -] aguavalemasqueoro.com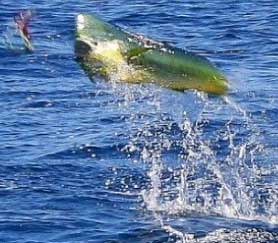 Todos Santos Fishing Charters - Why deal with a middleman? Come direct to the owner/operator
Fully Registered Sportsfishing Company


Bilingual Crew


Top Quality Tackle and Gear
Whether game fishing or whale watching, contact us for your ocean adventures. Visit our website for full details: www.fishingtodossantos.com or www.todossantosfishingcharters.com.

Package deals available when booking fishing and our casita for your complete holiday - www.bajasurtodossantos.com, or call Lee at 612-119-7880 or Brenda at 624-114-1351
Good Food, Good Music And Good Times! Last Two Weeks At Wind And C. - Come on out to Wind and C at Los Cardones in Cerritos and enjoy these last couple of weeks before we head north for the summer. On Thursdays we have La Banda del Rincon playing folk and traditional Mexican ballads, and on Fridays the Gypsy Carpenters are offering their acoustic array of Americana and jazzy folk.

We are open Tuesday through Friday for breakfast, lunch and dinner. Our last night will be the 19th of April. We hope to see you all soon. Look for us here next season. Muchas gracias amigos y hasta luego, Windspirit and Carolen - Windspirit Aum, windc [- at -] pacific.net, www.loscardonesbaja.com, 612 142 5617, Pescadero


Grand Opening Special - On Friday, April 12, Mariscos El Pescadero, is offering a 2 for 1 Grand Opening special on its entire menu all day. So bring your friends and enjoy two meals for the price of one! Mariscos is open daily from 7 a.m. to 9 p.m. with fresh fish served from noon to closing. Look for the big palapa roof on the ocean side of Hwy. 19 just south of the main intersection in Pescadero, across from the Azteca Nursery, and just north of the Tequila Ranch road. -



Dias del Nino (Special Children's Day) Fishing Tournament - The East Cape Sportfishing Club is looking for donations of toys and other award items appropriate for children for this year's second annual Dias del Nino (Special Children's Day) Tournament, held on the celebrated day of Sunday April 28. This special event allows children to experience what generations before them have – a day of fishing on the Sea of Cortez. The Club has purchased a laptop computer, a prize that can be used at the new Computer Center, a Tablet which can also be used to access Internet there, a bicycle and two different sets of rods and reels (courtesy of Peen suitable for beach fishing). Extra rods and reels the Club can clean up and repair as prizes are also needed as well as fishing line, tackle etc. Items can be dropped off at the Spa Buena Vista Beach Resort.

Last year we had 50 kids and this year it looks like we'll have 70 so any help would be greatly appreciated. Look for the full article next week in the East Capers (www.eastcapearts.com/eastcapers.html) and join in! Web Site: facebook.com/clubdepescacabodeleste Email: clubdepescacabodeleste [- at -] hotmail.com. - Courtesy Baja Pony Express



Satsang With Stephan Bodian - Author of Wake Up Now: A Guide to the Journey of Spiritual Awakening. Meditation, teachings, and dialogue in the tradition of Zen and Advaita Vedanta. Saturday, April 6, 9:30-11 am, Rumi Garden. Free. www.stephanbodian.org, Todos Santos



Recycling In Todos Santos - We are trying to organize once a month recycling for any plastic, paper and cardboard, metal and electronics. No glass yet. We need to bring it separate, and packed. No money involved. It will be in front of Miro's, behind Pemex. We need to have enough to fill up a Ford 350 pick up truck, once a month, to make it works --at least we can try! Start to save and pack. Day will be confirmed soon and we will need help to put posters in town. Still there is recycling the first Thursday of the month at Cosco Cabo and hope we can recycle glass at the factory in Cabo. - Cat Chambaret, CHAmbaretcat [- at -] mac.com, 612 102 83 93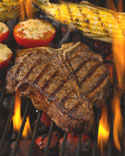 Steak Night at Bar La Cueva - It's Back ... Remember Steak Night at La Canada del Diablo? It's coming soon to Bar La Cueva inside Deli Santitos (formerly The Lions Club). The Grill is hot and the Beer is wicked cold! (Cheapest in Baja.)

We've been doing a major re-model inside and out to better serve our loyal customers. The dining room has been expanded and soon the largest outdoor bar in Baja will feature a huge stage and dance floor. Live music, concerts, big screen TV's for sports and, yes, The Deli Theater for those movie nights with first-run Hollywood movies on the biggest outdoor movie screen in all Baja. Todos Santos finally has a gathering place for large groups, parties or concerts, music festivals, and weddings. The newly expanded roof structure to provide cool shade outdoors when it gets hot out there.

Executive Chef/Owner Sebastian and his culinary team are creating a new and exciting menu to better serve you. Only the freshest farm-to-table ingredients served daily.

Many new and exciting features to come over the summer ... Stay tuned! For more information, call (612) 121-5889 or write delisantitos [- at -] live.com.mx - Sebastian Aguirre, delisantitos [- at -] live.com.mx, 612-121-5889, Todos Santos



I Need A Vehicle! - I would love it if someone would like to sell or rent me a car, truck or possibly a moped. The dates I would need to rent is from April 11th to the 22nd. Please email me if interested. Thank you! - Brendan Donohue, brendonohue.film [- at -] gmail.com, United States



Ana Has A New Menu! - Located next to Memo's Gym, and open Monday through Saturday from 7am to 5pm. Offering fresh Fish & Shrimp tacos, as well as Tortas de Pescado, fresh squeezed juices & smoothies; with daily specials like Fish Soup and other delectable treats. Stop by and check it out! - Ana Orozco, 612 136 4804, Todos Santos


Helpful Hints - I was raised by my grandmother and from time to time i would like to offer some of her "old world remedies" for our benefit: When you get a thorn that has broken off below the skin level and you are not able to get it out try this and you will be amazed: Take ordinary white bread and take the crust off of it. Open up the wound and clear away any skin that will hinder the path for the object to come out. Warm some milk and put the bread into the milk then quickly apply the bread/milk remedy over the wound. Cover with cellophane and let it set for 4-8 hrs. When you take off the bandage the object will be on the bread or very close to the surface so you can easily twizzler it out. - Rick Plaia, rickplaia [- at -] hotmail.com, 612.178.0000, Baja California Sur

House Wanted Nov. 2013 To May 2014 - No pets, no smoking, retired university instructor from Canada looking for a house to share with her daughter. Have spent the last 2 winters in Pescadaro and am looking forward to the next. Can you help me? - Kathleen Miller, kathleenmiller_esl [- at -] yahoo.ca, 612 147 7621, Pescadero



Readers Note: You can always find and search Back Issues of The Baja Western Onion here: bajawesternonion.com/back-issues.asp -
---
Submit your News and Events, Questions and Answers articles here: http://www.bajawesternonion.com/submitad.asp

---
Exchange Rate - Mexican Pesos to $1 USD - Courtesy exchange-rates.org
---
Please Note: The "Featured Events This Week" section is limited to non-recurring community events (Sorry, no "Happy Hours," "Daily Specials," "Weekly Classes," or other recurring business activities or workshops.)


---
Friday, April 05
David Raitt And The Baja Boogie Band - At the Crossroads Country Club, East Cape. - Dave Hutcheson, dave_hutcheson [- at -] hotmail.com, www.bajaboogieband.com, Baja California Sur

Tim Lang and the Post Surf Crew - In concert, Marina's, Pescadero, 7pm. 50p cover includes beverage. - Lang, tim [- at -] timlang.net, http://www.timlang.net/calendar.html

Gypsy Carpenters at Los Cardones - 6:00 pm until 8:00 pm, Los Cardones, Cerritos Beach, BCS

Friday, April 05 thru Sunday, April 07
Vajra Dance Course - Starts Friday at 2pm, La Arca, Todos Santos. The dance of the Vajra is a beautiful dzogchen meditation of movement and sound done on a large mandala. Anya Neyman will teach the introductory "Six Spaces'. All welcome. Contact: Laurie lauriecpb [- at -] gmail.com, www.tsegyalgarwest.org

Saturday, April 06
126.7 Km Gulf To Pacific Ultra-Marathon - Starting 3 AM at La Ribera, then thru Santiago, San Dionisio, La Burrera station, and Punta Lobos, and finish at the Todos Santos Plaza about 8:30 p.m. To register: delgolfoalpacifico [- at -] gmail.com. Info: www.defiendelasierra.org; www.aguavalemasqueoro.com. - Agua Vale Mas Que Oro, Info [- at -] aguavalemasqueoro.com, 612 145-0050

Spring Clean-Up Day - Todos Santos, Cabo side entrance, 9 a.m. Garbage bags and gloves provided. - Emanuela, emagard [- at -] mac.com, 612-161-2907, Todos Santos

Satsang With Stephan Bodian - Author of Wake Up Now: A Guide to the Journey of Spiritual Awakening. Meditation, teachings, and dialogue in the tradition of Zen and Advaita Vedanta. 9:30-11 am, Rumi Garden. Free. www.stephanbodian.org, Todos Santos

Saturday Mens' Breakfast Club - The first in this series of Saturday meetings will be held at Las Fuentes restaurant (At the Stop Light) starting at 10AM. Each person is responsible for the cost of his own meal. - Chuck Cimino, carlosylina [- at -] hotmail.com, 145-0562 (land line)

David Raitt And The Baja Boogie Band - At Hotel California, 8 PM. - Dave Hutcheson, dave_hutcheson [- at -] hotmail.com, www.bajaboogieband.com, Baja California Sur

Reggae Party at La Garra Bar - The Groovetrotters, 8:00pm - 1:00am - La Garra Sports Bar, Juarez e. Ocanpo y Obregon, Todos Santos, 612 145 0004

Sunday, April 07
Daylight Saving Time Begins In Baja Sur - 2AM. Don't forget to set your clocks forward! More Info here: www.timetemperature.com/tzmx/mexico_dst.shtml -

Veggie Burger Sunday At Bistro Magico - w. guest Chef Sandi Wohlers, 4 - 7 PM. - Bistro Magico, corner of Militar y Hidalgo, 612 169 9200, info [- at -] bistromagico.comTodos Santos

The Distillery Culture Night - The Hobbit: An Unexpected Journey, 7:30pm (New time for DST). - Roy, roys [- at -] thedistillery.mx, www.thedistillery.mx, 612-145-0098, Todos Santos

Monday, April 08
Eli Madden Plays Acoustic Rock - 5pm-8pm, La Bodega, Todos Santos. Eli Madden plays acoustic Rock and Roll featuring tasty originals and classic rock renditions. - Eli Madden elikewise [- at -] mail.com, 612-119-4659, www.myspace.com/Mountaingrip

---


Anyone planning an event should check the Online Community Calendar
before choosing a date to see if something else is already planned and avoid conflicts. -
---
Misc. Sales and Services Available Return to Top
---

Gardner And Handy Man - Honest, hard working bilingual man with own vehicle. Experienced and dependable. Would like a position landscaping or helping with general maintenance. References. Please call: Jesus Palacios, 612-152-1485. - Jesus Palacios, palaciosbcs [- at -] hotmail.com, 612-152-1485


Palms For Sale - Come and walk around a fantastic palm-plantation – we have over 30 different varieties of palms. We have palms of all sorts in cultivation pots that you could take home in a pick-up truck. We are located in Todos Santos. To find us:

From the center of Todos Santos, drop down Topeté and follow that all the way to the stop sign. Go left at the stop sign – Café La Esquina will be on your left, keep going right by Casa Dracula on your right, by the school on your right and follow the new pavement to the stop sign. On the pole straight ahead of this stop sign there is one of our signs – it is at the bottom of several directional signs and says, 'HDP – ventas en palma'. Go off the pavement straight ahead here and follow this road for about 1/3 mile where you will see the entry to our plantation on the left. There is a sign on the gate which says, 'Huerta Del Pacifico'.

We have a boom truck for moving our larger specimens – email if you have any questions – Dean McQuillen: todossantos1 [- at -] hotmail.com, or call Nepo our plantation manager at 612.152.6785 (Nepo only speaks Spanish, but he will be able to show you around and give you prices). Check out some great photos at this link: bajasur.es.craigslist.com.mx/grd/3707961849.html. - Dean Mcquillen, 612.152.6785, Todos Santos


Trampoline For Sale - I have a trampoline --very large size in very good shape for sale. It does not have a net but was purchased at City Club and they have nets available to fit it. 2000p I am moving and also have a white work desk--with 4 large drawers, 500p, lighting equipment, kitchen items, a beautiful craftsman coffee table and chair with ottoman 1000p/ 5000p--in Pescadero--call to see these items 612 147 6458 - Cristian Alexis Cadena, brocer_m13 [- at -] hotmail.com, 6121476458, Pescadero


Casa Decor in La Paz and Cabo - Indoor And Outdoor Furniture, Patio furniture * Wicker & Rattan* Marble * Rustic hand painted furniture * Copper furniture * Lighting * Kitchen Cabinets * Doors * Floor & Wall covering * Art * Accessories * Metal Furniture* Fountains and Urns * Mexican furniture * Imports from around the world * Financing Available *

Very Unique selection of furniture and accessories. Interior Design service! Custom made furniture! 12 Containers Just Arrived: Outdoor, Wicker, Rattan And And Cast Aluminum Furniture. Big Savings. Very Large Selection!


Largest Selection In The Baja!


Cabo: km 3.5 on four lane next to Artisanos; tel: 614-1768146 - vonage: 888-557-6533 Or contact Mary Aguirre. E-mail: mary.aguirre [- at -] casadecorcabo.com, www.antiquerowmarket.com / Mex Cell 624-176 8146 La Paz: 12, 000 sq. Warehouse 560 Marques De Leon 612-129 3364, USA Tel: 303-777-575 / E-mail: richards77 [- at -] pcisys.net, www.antiquerowmarket.com



Come In Now And Take Advantage Of The Start Of Our Season Sale!
Big Savings On Many Items!


Spanish Crash Courses With Guillermo Bueron - Courses will be held from April 16 to May 02. Utilizing the Berlitz Method,Total Immersion and Interactive small classes of up to 4 participants. Morning courses will be taught at the Cultural Center in Todos Santos and in Baja Beans Pescadero we start at 1 PM. Welcome all levels. - Guillermo Bueron Prieto, g_bueron [- at -] yahoo.com, www.guillermolanguageandtravel.com, 612 161 4165, Todos Santos




Moving Sale - This Saturday, April 6th starting at 8am. We are selling outdoor and indoor furniture, exercise equipment, AC unit, ice chests, kid stuff, clothes, fishing pole, surfboards, small household items, dog kennel, dressers, etc. -take the road toward Rancho Pescadero, go north on the beach road, light blue house with palapa roof, few houses south of Surf Hotel at San Pedrito. - T.R. And Brandy Moore, trandbrandy [- at -] hotmail.com, 6121530779, Pescadero



More News From La Canada Del Diablo: the Sale Continues! - This week we are featuring beautiful Chilean pine book shelves. Only four left. All 25 % off. A great deal.

All remaining lamps 15% off. All benches 20% off. Stop by and check out our newly marked down items. Help us reduce our inventory, and we will help you save money. We offer great discounts, layaway, and payment plans. Enjoy great prices on quality merchandise. There are just too many good deals to mention them all.

It is the time of year that many of you are starting to think about returning North. There is always that concern about home security. Maybe we a storage unit might be just the answer. Stop by and have a look at our storage units and car storage area. Space is limited. Let us do the worrying. Our years of experience make us good at what we do. Hope to see you soon. - Barbara Perkins, bperkins0403 [- at -] gmail.com, www.lacanadadeldiablo.com, 612-140-0069



Transportation Needs - I am in Carlsbad, Ca. and plan on returning to todos santos april 15th. I can transport any items that you may want delivered for a fee. I charge a fee of 500 peso's for a 12x12x20 inch sized box of material. I will need items shipped to my residence by april 13th for loading. I plan on returning to the states april 19th and will transport material to the states for the same fee. if interested, please contact me through email or by calling my usa cellular. - Pat Silvestri, patsilvestri [- at -] gmail.com, 760 846-6644


1998 Dodge Ram Pickup Extended Cab - 4 Door, Automatic, 8 Cylinder, Camper Shell. 4 new tires, Maroon, clean interior, runs great. 103,000 miles. $4,200. USD. Photos available. Todos Santos - Randy Chambers, chambers.tracie [- at -] gmail.com, 612-142-1024, Todos Santos



Quads For Sale - 2012 Polaris 500 Sportsman ATVs for sale. Around 1000 miles on each. Yellow one has 2500 lb Warn winch. Both have back racks and rearview mirrors. Great on sand, in the arroyos, and pretty much anywhere you want to travel off road. $7400 for yellow and $7000 for red. Pictures on request.candi15572 [- at -] yahoo.com, 612.124.8072, La Paz



Need a Ride to or From the Airport? Or Someone to Assist You With Errands? - I am a young, bilingual Christian man and I can provide you with rides to or from the La Paz or San Jose Del Cabo airports.

I can also help you with courier services, errands, or navigating the intricacies of dealing with Mexican businesses and the government; Car Registrations, TelCel and TelMex, CFE, Seguro Social, etc. Also offering weekly mail/grocery/supplies pick up in Cabo San Lucas/La Paz for individuals, restaurants and hotels.

Reasonable Rates - Ernesto, Cel. 612-117-7497, ernie_net [- at -] hotmail.com



Biodigestores, Cabañas Y Palapas - We are promoting a new product, Biodijestores and we built wooden auto sustentable residences and Palapas. For more info, feel free to call my cell we are here in La Paz baja now, i'm representing a great company. You like to buy a biodigestore? Call ASAP we got Free shipping an on a great deal for you, great promotions for April. we built the house of your dreams in paradise. - Willy Reyes, willyman2you [- at -] gmail.com, https://www.facebook.com/O.G.Lapaz, 612 136 0440, La Paz

Classic Suzuki Samurai For Sale - 86 Suzuzi Samurai for SALE $1,500. Runs great! 4 cylinder, 4x4, classic, great baja truck to run around town! Registered with ONAPPAFA very easy to register in Baja and keep registered without needing South Dakota plates. http://onappafa.tripod.com/id2.html. Call or email at 612-149-8685 OR edurneferrer [- at -] gmail.com. - Edurne Ferrer, edurneferrer [- at -] gmail.com, https://www.facebook.com/media/set/?set=a.10200483457745635.1073741825.1133026908&type=1, 6121498685, Todos Santos




95 Landrover Discovery For Sale - 176,000 miles. 3.9 liter V8 with A/T Full time 4 wheel drive. Seats 7. Dual sunroofs. Front and rear A/C. Power windows and locks. Tow Hitch. Current South Dakota registration. $3000 US. Email for questions or to see it. - Tr And Brandy Moore, trandbrandy [- at -] hotmail.com, 6121530779, Pescadero



Do You Need Home Services? - Electronic equipment repair, mechanical work, installation of mirrors and fittings, soldering of doors and windows, etc. Contact us, we are a team of prefesionals. Tel. 612-117-7497. e-mail: ernie_net [- at -] hotmail.com.

Necesitas algun servicio a domicilio? Reparación de equipos electrónicos, trabajos mecanicos, instalación de espejos y herrajes, soldadura de puertas y ventanas, etc. Contactanos, somos un equipo de prefesionales. Cel. 612-117-7497. e-mail: ernie_net [- at -] hotmail.com.



---

Submit your Misc. Sales and Services Available/Wanted articles here: http://www.bajawesternonion.com/submitad.asp


---
Featured Local Services Directory Return to Top

Accounting Services

Frimar Group - SECOFI, INM, IMSS, foreign investments, FM2/3, registrations, immigration, property management, utility payments, water, CFE, fideicomiso, water rights. - E.C.M. Raquel Martinez Peralta, frimargroup [- at -] hotmail.com, 612-14-86907, Todos Santos.


---

Airport Transportation - Errands

Ernesto Miranda - Rides to/from La Paz/SJDC airports, courier services, errands, help dealing with Mexican business and gov't; Car Registrations, TelCel/TelMex, CFE, Seguro Social, etc. - 612-117-7497, ernie_net [- at -] hotmail.com

---

Computer Repairs

Josue Castillo Parts, service, cleaning, anti-virus, home networking. - jocama85 [- at -] hotmail.com, 612 143 1508, Pescadero


---

Meeting Space

Rumi Garden - Todos Santos - Perfect setting for your Yoga or Meditation Group, Workshop, Retreat, Meeting, Music Event, Presentation, Party, or Get Together. A peaceful and serene space in a beautiful, landscaped Zen garden and fountain. Full-service restaurant, catering, refreshments and food available. For more info, contact us. - Rumi Garden, Degollado Avenue, Todos Santos. - Rumi Garden, Yanggum [- at -] RumiGarden.com, www.rumigarden.com/, 612-145-1088, Todos Santos


RV And Boat Towing

Baja RV and Boat Towing - Wherever you would like us to bring your boat or RV: Baja, USA, Canada. For further information, call us at 011-52-612-152-6065; or drop us an email at bajawheeling [- at -] gmail.com. You can also visit our web site at www.bajawheeling.com. bajawheeling [- at -] gmail.com, 612-152-6065


---

Satellite TV/Water Systems

Todos Santos Technologies - Water System Installation, Tinaco cleaning, Satellite TV system installs and repairs. - Humberto Pardo, showmethetruth [- at -] hotmail.es, 612-104-2000, Todos Santos.

---

Solar Water Heating Systems

Solstice Solar Of Baja - Want a warm pool or hot shower without paying high energy bills? Visit Solstice Solar of Baja's website to learn about our quality systems designed for Southern Baja. - Skip Ackerman, info [- at -] solsticesolarofbaja.com, www.solsticesolarofbaja.com, 970-963-0846 or 624-142-8002


Your Ad Here! - Put your ad in front of over 3,600 Baja Western Onion Readers twice a week.

Advertise your services in The Baja Western Onion here in our New Local Services Directory for only $5.00 per week. More Info Here
---
Real Estate, Rentals, and House Sitting - Available/Wanted Return to Top
---

Commercial Real Estate - Commercial lot available on the main road in El Triunfo. 26K. For more info write to: sunsetmorghan [- at -] yahoo.com, El Trinufo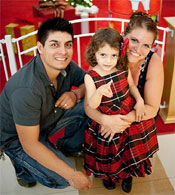 Creative, Fun Family Looking For Rental Or House Sit - We have lived in Mexico for 9 years. 8 years in Puerto Vallarta and 5 months in San Jose. I am an event designer and my husband is an artist who can also fix/build anything (yes anything!). We have decided to move to Todos Santos with the goal of raising our daughter there and planting roots. I am organized and creative. He is artistic, hard working and fantastic with tools (and a great barrista!).

My daughter is an active, inquisitive 4 year old who Will Not write on your walls but will sing nonsense songs with rainbows and happy in them. If you have a house sit, property management or a great, affordable rental up for grabs available beginning of May 2013, please email us! - Mishka Aznoe, amishkadesigns [- at -] yahoo.com, www.mishkadesignsmexico.com, 3221182979, Todos Santos



House For Rent In Todos Santos - 2 bedroom, 1 bath plus small separate palapa which serves as a studio or guest quarters. With an open floor plan, the house itself is oval and bathroom is round. The gorgeous palapa roof was created by Memo, the Todos Santos master of palm roofs. Located on a hillside in the La Poza area with town and mountain views. A short walk to the beach. Washer / dryer, A/C. Pet negotiable. Long term rental at $600 / month plus utilities. Email for photos. - Jane Sipe, jasi57 [- at -] juno.com, 707-291-6463 (USA)


---
Submit your Real Estate/Rentals/House Sitting/Property Management Services articles here: http://www.bajawesternonion.com/submitad.asp


---
Rides or Caravans Available/Wanted Return to Top
Note: Ads will run for two weeks unless dated. Please list the date in the title, and specify which airport. Goes without saying, everyone shares expenses for beer, gas, food, etc

To remove your ad if you find a ride or caravan, let us know here: www.bajawesternonion.com/submitad.asp -
---

Man And Dog Seek Ride To The Us Portion Of California - Hello to all northbound travellers. I am a 31 year old organic farmer and writer travelling with a very well behaved medium sized dog. Currently in Todos Santos, we are looking to return to the states anytime after March 25th. I will gladly share driving responsibilities. Email me at chris_englin [- at -] yahoo.com. Namaste - Chris, chris_englin [- at -] yahoo.com, Todos Santo

Available For Ride Share Or Transport - 35 year old female and 12 lb adult dog looking to travel back to Washington State from Todos Santos. I am available to depart anytime late March (around the 28th) through the first week of April. I can ride share or transport your vehicle for you. I have done the drive several times in my own vehicle and speak Spanish so I would be an asset to the northbound journey. - Loni, lonijbeyer [- at -] yahoo.com, 612 14 26921

Ride To Santa Cruz, Ca? - Hello, I am looking for ride to Santa Cruz California leaving the greater Todos Santos area around April 8th for either me and or my bags. I am willing to contribute, drive, and would be good company. Please contact me with any questions. Safe travels! - Leflora Marisol, Leflora15 [- at -] gmail.com, 612 13 15 126, Todos Santos

Ride Needed From Airport April 10 - Ride needed for one person from Los Cabos Airport to TS or Pescadero Wednesday, April 10, 4:30 pm. Will pay gas. - Leslie, blcrane [- at -] mindspring.com

Heading To New Mexico - I will be heading to New Mexico via Baja ferry, Arizona, Las Crusas to Taos. Sometime early-mid April. Departure time is flexible. Looking for a rider to share the drive and expenses. Let me know if you are interested. - Rosario Carelli, wearethedrum [- at -] yahoo.com, Todos Santos

Ride Wanted Around May 1 - I am seeking a ride from Reno or any California city on the way to La Paz or Todos Santos on or around May 1. I am visually impaired, so cannot share driving. Will pay more for gas, etc. to compensate. Mellow older male with fun loving personality and sympathetic nature. - Curtis Harned, enigmafrog [- at -] gmail.com, (775)247-2605


---
Submit your Rides or Caravans Needed/Available articles here: http://www.bajawesternonion.com/submitad.asp


---
Pet Corner (Lost and Found pet articles will run for two weeks) Return to Top
Let us know if you find or place your pet so we can remove your ad -
---

Vicious Dog Alert - I have been walking on La Cachora beach early every morning with my 3-legged, 10-year old local dog for more than 8 years without incident. Yesterday, Thursday, March 28, she was viciously attacked and brought to the ground by a brindle pit-bull type dog who had followed some fishermen to the beach. It was totally unprovoked. There are no rocks sticks or other weapons on the sand we could use to beat this dog off her. At the end of several bouts from which she escaped and he reattacked, we finally beat him off with one of the fishermen's sticks but she was in sorry shape, having had her one back leg chewed up. Warning dog walkers, carry a big stick and stay away from dogs guarding fishermens' packs. - Nicky, cortesnic [- at -] hotmail.com, Todos Santos

Free Kitties! - Wonderful cats looking for a good home. All healthy and happy. 2 kittens, adults fixed. All excellent hunters and terrific company! Female Orange long hair, very soft; Male Black short hair, very sleek; Male Black Long hair, Very loving; Kitten Famale short haired calico, litter box trained; Kitten Male, Orange medium hair, fixed, great outdoors! Give a kitty a great home! Here or abroad. Get endless cuddles in return - Leflora Marisol, Leflora15 [- at -] gmail.com, 612 13 15 126, Todos Santos

Lost Dog In Mulege - Can you help? While travelling North last week a friend became separated from his dog at the southern Pemex in Mulege. Any information on the dog would be much appreciated. Nina is a totally black, medium sized Shar Pei (not the wrinkly face kind). She is 18" to the shoulder, has a curled-up tail, small ears that point forward, and a black tongue. She was wearing a bright red collar and rabies tag. She looks a little fierce but is a really friendly gal. When lost she was in excellent condition, with a thick, glossy coat. Please contact me with any sightings. Thanks so much! It's a long, long shot, but I've got to try! - Penny Cottee, pennycottee [- at -] hotmail.co.uk, 612 144 0788

Found: Orange Lab X - He's a sweet tempered male dog that has been visiting us here near Brodies, at Cerritos, and at first we shooed him away as he looked well cared for. Now a month later he's very very thin and I'm wondering if he has been left behind. He has lots of tags, from Tenessee, but i can't get through to the owners. He is unfixed and I am considering taking him to this weeks neuter clinic as we don't need any more dogs in this area! Anyone with info please let us know- ASAP! - Safiyah Terrapin, safiyahterrapin [- at -] yahoo.ca, 612 142 6475

Lost English Bull Terrier - Recompensar $2000MXN / Reward $2000MXN. We are looking for our dog who managed to get out of the yard yesterday, Saturday, in La Paz on Revolucion street between Morelos y Victoria. She is a black and white english bull terrier named Martini. If you see her please contact us at kerenkphoto [- at -] gmail.com or cal (612)122-5381. Gracias - Keren Katz, kerenkphoto [- at -] gmail.com, (612)122-5381, La Paz



Not Getting Enough Affection? - Need some loving? There are many beautiful cats and kittens just waiting to purr for you at Kitty Heaven. You could visit with them once a week or as often as you like. You might even want to help clean up a bit or maybe buy them some food. Why don't you come for a visit? - they love meeting new friends. - Angelique, bajakitties [- at -] yahoo.com, 145-0250

Lost & Found Dogs - If you have lost your dog please check our Baja Dogs La Paz Official fb site to see if your dog is listed there. If you think your dog has been stolen or somehow may be in La Paz send his/her pic to Lostdogs [- at -] bajadogslapaz.org. Claudia will post your dog and this is sent out to more than 600 people as well as posted on our fb site. You can also print these Posters and distribute them. Our success rate is very high approx 80% result in reuniting pet with owner. You can sign up to receive this service also. - Claudia H., bdlp [- at -] BAJADOGSLAPAZ.ORG, www.bajadogslapaz.org, 612 255 8948


---
Submit your Pet Corner articles here: http://www.bajawesternonion.com/submitad.asp (and remember to Spay or Neuter your pets)

---

Quote of the Day: " In nature there are neither rewards nor punishments; there are consequences. " ~ Robert Green Ingersoll


---
---
Help Support The Baja Western Onion!

We can accept donations by Credit Card, PayPal, cash, check or direct deposit.

For more information, please visit our web site at http://www.BajaWesternOnion.com/donate.asp.
Copyright © 2006 — 2013. The Baja Western Onion. All Rights Reserved. Published Using 100% Recycled Electrons :)
Return to Top
---