On The Web Site:
---
Today's Weather
Click for Forecast


Click for Larger Maps


Click for Forecast

---
Community Access
Policia Preventiva
Todos Santos Police
612 145-1052
Commandante Navarro

Ministero Publico
State Police
612 145 0198
Commandante Erigoyen

Bomberos
Fire Department
Cel. 612-142-6387
Commandante Cadena


---





---
Baja Western Onion
Alan Thompson - Publisher
Debra Webster - Editor
Advertising Information
e-mail For General Feedback
---
---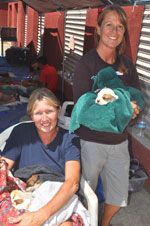 News and Events, Questions and Answers, Food And Fun
---

Report From the Recent Spay/Neuter Clinic - We just finished another great clinic here in Todos Santos! We were able, thanks to the vets who came from Aspen (again), to spay/neuter 141 animals (dogs and cats), and of those 141, 102 were females. The outpour of volunteers from the community was overwhelming - thank you, thank you, thank you! Without you we could not do it! We had sad cases (a dump doggy lost her leg that was gangrened), and we had occasion for joy: Oxxo II (a mama dog we brought in to get spayed) found a home the following day! And a beach puppy went to America! The dump doggy (Legs) is waiting for a ride to Aspen. Thanks again to all of the volunteers, Amigos de los Animales de Todos Santos - Angelique, bajakitties [- at -] yahoo.com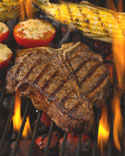 Steak Night at Bar La Cueva - It's Back ... Remember Steak Night at La Canada del Diablo? It's coming soon to Bar La Cueva inside Deli Santitos (formerly The Lions Club). The Grill is hot and the Beer is wicked cold! (Cheapest in Baja.)

We've been doing a major re-model inside and out to better serve our loyal customers. The dining room has been expanded and soon the largest outdoor bar in Baja will feature a huge stage and dance floor. Live music, concerts, big screen TV's for sports and, yes, The Deli Theater for those movie nights with first-run Hollywood movies on the biggest outdoor movie screen in all Baja. Todos Santos finally has a gathering place for large groups, parties or concerts, music festivals, and weddings. The newly expanded roof structure to provide cool shade outdoors when it gets hot out there.

Executive Chef/Owner Sebastian and his culinary team are creating a new and exciting menu to better serve you. Only the freshest farm-to-table ingredients served daily.

Many new and exciting features to come over the summer ... Stay tuned! For more information, call (612) 121-5889 or write delisantitos [- at -] live.com.mx - Sebastian Aguirre, delisantitos [- at -] live.com.mx, 612-121-5889, Todos Santos


Dharma Talks Offered By Robert K Hall - Dharma Talks offered by Robert Hall, Sundays 10-11:30 am at La Arca located on Calle Topete corner of Pilar. The talks are preceded by a period of guided meditation with instructions in the Vipassana tradition and everyone is welcome. Select talks are also available online for listening from the blog site. - Alvaro Colindres, eldharma [- at -] mac.com, http://roberthalldharmatalks.wordpress.com, 612-145-0676, Todos Santos

Tamale Heaven In Baja - Alma's Tamales stand on the corner of Militar & M de Leon ( right next to Kales Organic produce stand) are the best tamales I've ever had in my life! You've got to try these, these are not the skinny ones with no filling inside, Manny & Alma have big large stuffed tamales with the best freshest local ingredients inside. The masa has spicy flavor then you hit the incredible filling that is exceptional. All meat tamales are $15 pesos and the Pineapple desert is $10. The tamale flavors include:
Chicken- verde
Mixto -chile, cheese and chicken
Beef - Rojo
Pork - Rojo or verde
For lunch or dinner or your party guest you will please them all. Alma is there from 4 pm till she sells out which happens everyday. - Manny, todoslarry [- at -] gmail.com, 612-108-0319, Todos Santos


Good Food In Pescadero - We ate this evening at the new restaurant, Sushi Carolina, in Pescadero. It was very good! We had a chicken stir fry, chicken teryaki and wahoo sashimi. Trained in Cabo, Ricardo Romero Perez, is an excellent chef. Directions; Take the main exit into the puebla or the one towards Cerritos, by the Pescadero Surf Camp. Follow the paved road and it's around back of the central part of Pescadero (San Juan) on El Ricon, near our new supermercado. - Jolyn Wells-moran, 612 1194 831


The Distillery - March Madness - Come in and ask the bartender to show your game! We have a special for great Mexico artisan microbrew bottle beer $30p ea or 4 for $100p.

New Spring Menu - James, Laura and Simon are working on a Spring menu at The Distillery. Look for the announcement soon including some warm weather offerings like a thick cut pastrami sandwich and vodka infused shrimp cocktail.

Closed Easter Sunday - Enjoy the beach and family as our staff are going to do.
Check our calendar at thedistillery.mx/calendar-of-events for other upcoming offerings.

We open at 8:00am to 9:30pm Tuesday thru Sunday serving breakfast, lunch and dinner. Try our famous Distillery burger, custom sandwiches or Mexican favorites and enjoy Chef Laura's morning menu & Chef Simon's evening menu featuring nightly specials. - - Roy, roys [- at -] thedistillery.mx, www.thedistillery.mx, 612-145-0098



Ping Pong Table Wanted - Anyone have a ping pong table I can borrow or buy? I would like to use it for a fundraiser ping pong tournament held at a private condominium complex on April 1st. Will pick up and return. Please let me know if you have something and we can discuss compensation. Thank you! - Angie Morey, amorey [- at -] gmail.com, 510-717-0043, United States


Looking For Convertable - we are looking to rent a convertible car to film in a music video the 1-3 of April. If you have one or know how I can get a hold of one. - Vincent Lamote, vinc_22 [- at -] hotmail.com, 612 133 2322


Groovy Perluca Swirling And Sipping And Dancing With The Groovetrotters Unplugged!!! - The best new Baja Wine in Todos Santos is here: Perluca- Reserva 2008! If you haven't yet tried this elegant 2008, 100% Carignan, aged 24 months in French oak, Red Wine you are missing out on a totally authentic local Wine Experience for your deserving palate's pleasure...

This Monday Flight Night, get your groove on at La Bodega de Todos Santos as the GrooveTrotters Unplugged break it down in the heart of downtown Todos Santos on Calle Hidalgo, where the magic happens. We'll be featuring a crisp, aromatic White, a fruity-dry Rosé, and of course, the one-and-only Perluca, coupled with the opportunity to either groove to the trot or trot to the groove of some tasty tunes... Looking forward to seeing you here at La Bodega: 5-8pm Monday.

We have excellent deals on Wines by the Case, as well as new additions to our all-Mexican Selection. - La Bodega De Todos Santos, labodegadetodossantos [- at -] gmail.com, https://www.facebook.com/pages/La-Bodega-de-Todos-Santos/117662031632529?ref=ts&fref=ts, 612 152 -0181, Baja California Sur


Wanted: Baby Backpack Carrier - Hi. Does anyone have a baby backpack carrier that I can buy. It is for a trip in May. Thank you. Dana. Email laoficinasj [- at -] gmail.com - Dana Luckey, laoficinasj [- at -] gmail.com


¡Que Rico! Is Open This Friday And Saturday - We are now offering Homemade Lasagna made with heirloom organic tomato sauce. Chicken, Pork, or Veggie. Ready to heat and serve. Order now. We have 2 new members in our flavorful sausage family: Chicken Tarragon and Pork Thai Red Curry. Another addition is ham cured chops (ham steak). Lean, not too salty and ready to eat.

La Mulata brand mole tasting at the shop with ¡Que Rico! chicken breast, Tuesday, April 2, 11:30am-4pm.

Visit our small shop packed with wonderful treats and desserts, delicious meats, free-range chicken and eggs, cheeses, breads, spreads, crackers, natural unsweetened yogurt, granola, jams, coffee, and much much more. Something for everyone! Hours of operation: Tuesday through Saturday, 10am-4pm or by appointment. Located across the street from La Paloma Ice Cream store, look for our sign! - Deborah & Jaime, QueRicoFoods [- at -] gmail.com, 612-118-6031 or 145-0078, Todos Santos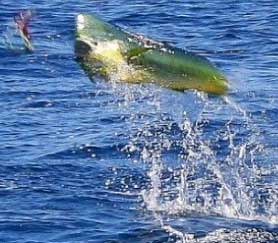 Todos Santos Fishing Charters - Why deal with a middleman? Come direct to the owner/operator
Fully Registered Sportsfishing Company


Bilingual Crew


Top Quality Tackle and Gear
Whether game fishing or whale watching, contact us for your ocean adventures. Visit our website for full details: www.fishingtodossantos.com or www.todossantosfishingcharters.com.

Package deals available when booking fishing and our casita for your complete holiday - www.bajasurtodossantos.com, or call Lee at 612-119-7880 or Brenda at 624-114-1351


Correction: Satsang With Stephan Bodian - Satsangs are held on the first and third Saturdays of the month, 9:30-11 am, at Rumi Garden. The next meeting will be Saturday, April 6. Free. www.stephanbodian.org, Todos Santos



Wanted: Foam Roller - Does anyone have a foam roll, the kind used for pilates, that I could buy or borrow? - Jan Young, ajnayogini [- at -] gmail.com, 612 120 9723


Chocolates La Laguna - Our chocolate shop is situated on Calle de Juarez in Todos Santos, directly behind the Tecolote Bookstore. Shop hours are: Tuesday-Saturday, 10:00-4:00. We will be open on Good Friday. Only the finest & freshest ingredients are used in our handmade chocolates & we are the only chocolate shop on the Pacific side of the Baja peninsula. We look forward to making you smile! - Shauna Hughes, shughesdesign [- at -] gmail.com, 612 105 1825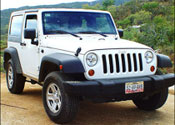 Colosos Eco-adventure Tours -->> - Promotion!! 3x2 on your Jeep tour to the Rock Paintings. Call or email for more information. - Carlos Luevanos, sales [- at -] colosostours.com, www.colosostours.com, 143-4180, Baja California Sur

Crocks Wanted - Anyone have any ceramic or glass crocks they'd consider selling or trading? I'm doing some fermentations and am looking for vessels. All shapes and sizes welcome! I'm currently in San Jose del Cabo but will drive to pick-up around Baja. Also open to recommendations on where to purchase. - Angie Morey, amorey [- at -] gmail.com, 510-717-0043, United States

Bedpost Sought - Wanted secondhand, unwanted, Spanish/Victorian style bedpost (cast iron/metal to fit behind queen size bed. Thank you. - Nita, nitadelmil [- at -] yahoo.com, 612 135 0078

Beer And A Haircut at Shut Up Franks - Every Saturday from 1pm to 5pm at Shut up Franks Bar and Cooking get a men's haircut, style and beer for 100p. Ladies for only 200p you can get a cocktail and haircut (roundbrushing included). "only in Mexico" Call Natalie at (612)171 0950 for more details, go to your home haircuts or appointments. Walk-ins greatly welcomed! - Natalie Garnica, 6121710950, Todos Santos

Huge "Denial Of Service" Internet Attack - In case you've been experiencing any difficulty getting to some Internet sites in the last two weeks, please note that one of the largest "Cyber Attacks" ever recorded was unleashed on March 18, and may slow down parts of the Internet and even disable access to some popular sites such as FaceBook and NetFlix.
http://www.nydailynews.com/news/national/internet-nuked-massive-ongoing-cyber-attack-experts-article-1.1300372
http://www.pcworld.com/article/2032254/how-the-world-s-largest-cyberattack-slows-down-your-internet-use.html
There are also confirmed reports of cyber attacks against several banks:

http://www.informationweek.com/security/attacks/bank-ddos-attacks-resume-wells-fargo-con/240151825
Please note this issue may clear up soon, but there is currently no estimate as to when. - Alan, Baja Satellite.


---
Submit your News and Events, Questions and Answers articles here: http://www.bajawesternonion.com/submitad.asp

---
Exchange Rate - Mexican Pesos to $1 USD - Courtesy exchange-rates.org
---
Please Note: The "Featured Events This Week" section is limited to non-recurring community events (Sorry, no "Happy Hours," "Daily Specials," "Weekly Classes," or other recurring business activities or workshops.)


---
Friday, March 29
The Gypsy Carpenters - Locally grown food and music, 6:00pm to 8:00pm - Los Cardones, Cerritos, BCS

Saturday, March 30
Beer And A Haircut at Shut Up Franks - From 1pm to 5pm at Shut up Franks Bar and Cooking get a men's haircut, style and beer for 100p. Ladies for only 200p you can get a cocktail and haircut (roundbrushing included). Call Natalie at (612)171 0950 for more details. Walk-ins welcomed. - Natalie Garnica, 6121710950, Todos Santos

South Soul Quartet - Dance Party with the hottest Rhythym and Blues, Soul, Blues and funky Jazz-tunes. At La Garra Restaurant and Sports Bar, 7:00pm, Juarez e. Ocanpo y Obrego, Todos Santos. - Marcel Groovetrotter

Riddem Forz - Live Music At Hotel California, 8 PM. www.hotelcaliforniabaja.com/

Saturday, March 30, and Sunday, March 31
Spring Break Beach Bash - Four bands featuring Todos Muertos (Grateful Dead Tribute Band) on the stage on the beach at the Cerritos Surf Colony. Free and welcome to the public from 2pm-8pm. - Eli Madden, elikewise [- at -] mail.com, www.myspace.com/Mountaingrip, 612-119-4659, United States

Sunday, March 31 -- Easter!
Dharma Talk Offered By Robert K Hall - Offered by Robert Hall, 10-11:30 am at La Arca located on Calle Topete corner of Pilar. The talk will be preceded by a period of guided meditation with instructions in the Vipassana tradition and everyone is welcome. - Alvaro Colindres, eldharma [- at -] mac.com, http://roberthalldharmatalks.wordpress.com, 612-145-0676, Todos Santos

Monday, April 01
Monday Flight Night With The Groovetrotters - Serving Perluca- Reserva 2008 with the GrooveTrotters Unplugged, 5-8pm - La Bodega De Todos Santos, labodegadetodossantos [- at -] gmail.com, https://www.facebook.com/pages/La-Bodega-de-Todos-Santos/117662031632529?ref=ts&fref=ts, 612 152 -0181, Baja California Sur
---


Anyone planning an event should check the Online Community Calendar
before choosing a date to see if something else is already planned and avoid conflicts. -
---
Misc. Sales and Services Available Return to Top
---
Palms For Sale - Come and walk around a fantastic palm-plantation – we have over 30 different varieties of palms. We have palms of all sorts in cultivation pots that you could take home in a pick-up truck. We are located in Todos Santos. To find us:

From the center of Todos Santos, drop down Topeté and follow that all the way to the stop sign. Go left at the stop sign – Café La Esquina will be on your left, keep going right by Casa Dracula on your right, by the school on your right and follow the new pavement to the stop sign. On the pole straight ahead of this stop sign there is one of our signs – it is at the bottom of several directional signs and says, 'HDP – ventas en palma'. Go off the pavement straight ahead here and follow this road for about 1/3 mile where you will see the entry to our plantation on the left. There is a sign on the gate which says, 'Huerta Del Pacifico'.

We have a boom truck for moving our larger specimens – email if you have any questions – Dean McQuillen: todossantos1 [- at -] hotmail.com, or call Nepo our plantation manager at 612.152.6785 (Nepo only speaks Spanish, but he will be able to show you around and give you prices). Check out some great photos at this link: bajasur.es.craigslist.com.mx/grd/3707961849.html. - Dean Mcquillen, todossantos1 [- at -] hotmail.com, , 612.152.6785, Todos Santos



The Village Baker - We will be selling your favorite breads at La Esquina this Wednesday from 9-12. Also, now look for our breads at Fruteria Ortiz, the delightful fruit stand across from the OXXO in Pescadero. bajamegan [- at -] gmail.com


Casa Decor in La Paz and Cabo - Indoor And Outdoor Furniture, Patio furniture * Wicker & Rattan* Marble * Rustic hand painted furniture * Copper furniture * Lighting * Kitchen Cabinets * Doors * Floor & Wall covering * Art * Accessories * Metal Furniture* Fountains and Urns * Mexican furniture * Imports from around the world * Financing Available *

Very Unique selection of furniture and accessories. Interior Design service! Custom made furniture! 12 Containers Just Arrived: Outdoor, Wicker, Rattan And And Cast Aluminum Furniture. Big Savings. Very Large Selection!


Largest Selection In The Baja!


Cabo: km 3.5 on four lane next to Artisanos; tel: 614-1768146 - vonage: 888-557-6533 Or contact Mary Aguirre. E-mail: mary.aguirre [- at -] casadecorcabo.com, www.antiquerowmarket.com / Mex Cell 624-176 8146 La Paz: 12, 000 sq. Warehouse 560 Marques De Leon 612-129 3364, USA Tel: 303-777-575 / E-mail: richards77 [- at -] pcisys.net, www.antiquerowmarket.com



Come In Now And Take Advantage Of The Start Of Our Season Sale!
Big Savings On Many Items!

Still More News From La Canada Del Diablo... - March Madness: You will be so sorry if you don't take advantage of these big sales. Have you ever heard the slogan, "Everything Must Go?" We are offering huge savings on everything in stock, and layaway and payment plans to make it easier. Stop by and see how much money you can save. This maybe your last chance for special order pieces. If you have thought about having that special piece custom made, come in and we will get you a price.

Our store hours are Monday thru Saturday 9-6. Look forward to seeing you. - Barbara Perkins, bperkins0403 [- at -] gmail.com, www.lacanadadeldiablo.com, 612-140-0069


Pool For Sale - Never been used, still in original box. Intex diameter 16',4' high,above ground pool, $850 U.S. Contact: gojoga2011 [- at -] hotmail.com or text message to 624-174-4153. gojoga2011 [- at -] hotmail.com, 624-174-4153

Palms For Sale! - I have multiple varieties of palm trees for sale. Royals, Coco Plumosos, Bird Of Paradise, Garden Palms, Washingtonians, Coco Palms, Canaries and Jelly Palms. Papayas, Bananas and more. Many different sizes available. Reasonable prices. If necessary I can help with transplanting, landscaping and setting up drip irrigation. 612-153-6029

Tengo varias variedades de palmeras para la venta. Reales, Plumosos, Ave del Paraíso, palmeras de jardín, Washington, Palmas de Coco, Canarias y Palmas de jalea. Papayas, plátanos y más. Muchos diversos tamaños disponibles. Precios razonables. Si es necesario yo puedo ayudar con transplante, paisajismo y creación de riego por goteo. 612-153-6029. - David, 612-153-6029, Baja California Sur

Need a Ride to or From the Airport? Or Someone to Assist You With Errands? - I am a young, bilingual Christian man and I can provide you with rides to or from the La Paz or San Jose Del Cabo airports.

I can also help you with courier services, errands, or navigating the intricacies of dealing with Mexican businesses and the government; Car Registrations, TelCel and TelMex, CFE, Seguro Social, etc. Also offering weekly mail/grocery/supplies pick up in Cabo San Lucas/La Paz for individuals, restaurants and hotels.

Reasonable Rates - Ernesto, Cel. 612-117-7497, ernie_net [- at -] hotmail.com


Solar Panels And Batteries - Two practically new 295 watt solar panels and two Interstate L16 Deep Cycle batteries for sale, $1500 USD OBO. Also a 400 watt, 12 volt, AirX wind generator for sale, $250 USD OBO. - Denise, cmyviews [- at -] yahoo.com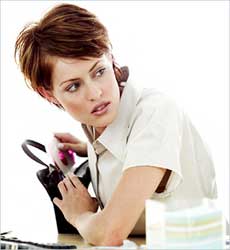 Can't Find Good Employees? / ¿No Se Puede Encontrar Buenos Empleados? - What if you could use a tool before you hire to predict which employees will be reliable and trustworthy? Well, now you do. The Step One Survey, in English or Spanish, is designed to help you screen and hire honest, dependable, and hard-working employees.

The Step One Survey reveals a job applicant's work attitudes Before You Hire:
Integrity - Can The Applicant Be Trusted? / Integridad - ¿El Candidato Puede Ser de Confianza?
Reliability - Is The Applicant Dependable? / Fiabilidad - ¿Es Fiable La Solicitante?
Work Ethic - Will The Applicant Be A Long-Term, Hard-Working Employee? - Ética de Trabajo - ¿Será El Solicitante Sea Un Trabajador Largo Plazo de Buen Trabajo?
Drug Use - What Are The Applicant's Attitudes About Alcohol or Drug Use? / Consumo de Drogas - ¿Cuáles Son Las Actitudes Del Solicitante Sobre El Consumo De Alcohol o Drogas?
The Step One Survey is a cost-effective tool available in English or Spanish, and can be easily administered online at your place of business in just 15 minutes. View Sample Reports here: Step One Survey Sample Reports. Traducción en Español Aquí.

For more information, Contact Us Today/Contactarnos Hoy. - Cary Gray, carygray [- at -] assessments-usa.com, www.assessments-usa.com/step-one-survey.htm, 800-808-6311 (From Mexico dial 001 880-808-6311) or 805-570-0620 (US).


Panga - Moving, must. Sell 23' panga, centre consul, 75hp 2cyl even rude, trailer near new located in San Jose. All serious offers considered. For photos or more info. Email sezmetoo [- at -] hotmail.com. Sezmetoo [- at -] hotmail.com



Do You Need Home Services? - Electronic equipment repair, mechanical work, installation of mirrors and fittings, soldering of doors and windows, etc. Contact us, we are a team of prefesionals. Tel. 612-117-7497. e-mail: ernie_net [- at -] hotmail.com.

Necesitas algun servicio a domicilio? Reparación de equipos electrónicos, trabajos mecanicos, instalación de espejos y herrajes, soldadura de puertas y ventanas, etc. Contactanos, somos un equipo de prefesionales. Cel. 612-117-7497. e-mail: ernie_net [- at -] hotmail.com.


Refrigerator For Sale - Side by side, older refrigerator for sale $150. Works great. Call 612-118-3716. - Lynne, 612-118-3716

Propane Stove And Travel Kennel For Large Dog - 2 burner propane stove with full tank of gas $50. Also large dog kennel. if you are traveling by air with a dog, you will need a travel kennel, I have a very large one used once $50 call Bob dndbrew [- at -] yahoo.com - Bob Dale, cerritosbeachbrewing [- at -] gmail.com, 612 102 1534


---

Submit your Misc. Sales and Services Available/Wanted articles here: http://www.bajawesternonion.com/submitad.asp


---
Featured Local Services Directory Return to Top

Accounting Services

Frimar Group - SECOFI, INM, IMSS, foreign investments, FM2/3, registrations, immigration, property management, utility payments, water, CFE, fideicomiso, water rights. - E.C.M. Raquel Martinez Peralta, frimargroup [- at -] hotmail.com, 612-14-86907, Todos Santos.


---

Airport Transportation - Errands

Ernesto Miranda - Rides to/from La Paz/SJDC airports, courier services, errands, help dealing with Mexican business and gov't; Car Registrations, TelCel/TelMex, CFE, Seguro Social, etc. - 612-117-7497, ernie_net [- at -] hotmail.com

---

Computer Repairs

Josue Castillo Parts, service, cleaning, anti-virus, home networking. - jocama85 [- at -] hotmail.com, 612 143 1508, Pescadero


---

Meeting Space

Rumi Garden - Todos Santos - Perfect setting for your Yoga or Meditation Group, Workshop, Retreat, Meeting, Music Event, Presentation, Party, or Get Together. A peaceful and serene space in a beautiful, landscaped Zen garden and fountain. Full-service restaurant, catering, refreshments and food available. For more info, contact us. - Rumi Garden, Degollado Avenue, Todos Santos. - Rumi Garden, Yanggum [- at -] RumiGarden.com, www.rumigarden.com/, 612-145-1088, Todos Santos


RV And Boat Towing

Baja RV and Boat Towing - Wherever you would like us to bring your boat or RV: Baja, USA, Canada. For further information, call us at 011-52-612-152-6065; or drop us an email at bajawheeling [- at -] gmail.com. You can also visit our web site at www.bajawheeling.com. bajawheeling [- at -] gmail.com, 612-152-6065


---

Satellite TV/Water Systems

Todos Santos Technologies - Water System Installation, Tinaco cleaning, Satellite TV system installs and repairs. - Humberto Pardo, showmethetruth [- at -] hotmail.es, 612-104-2000, Todos Santos.

---

Solar Water Heating Systems

Solstice Solar Of Baja - Want a warm pool or hot shower without paying high energy bills? Visit Solstice Solar of Baja's website to learn about our quality systems designed for Southern Baja. - Skip Ackerman, info [- at -] solsticesolarofbaja.com, www.solsticesolarofbaja.com, 970-963-0846 or 624-142-8002


Your Ad Here! - Put your ad in front of over 3,600 Baja Western Onion Readers twice a week.

Advertise your services in The Baja Western Onion here in our New Local Services Directory for only $5.00 per week. More Info Here
---
Real Estate, Rentals, and House Sitting - Available/Wanted Return to Top
---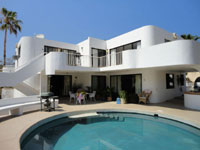 Cabo San Lucas 5 Plex For Sale -->> - 5 plex (4x2 bedrooms with 2 baths and 1 studio) on two levels with a pool, in Cabo Bello, a private community with 24 hour security gate, on the ocean side of the highway, 10 minutes from downtown Cabo, 3 minutes from Costco). Asking price is $395K dollars, 50% down, seller's financing 5 years+ interest only. - Roger Ciceron, cabomarius [- at -] yahoo.com, Cell: 624-122-0167, Baja California Sur

House Sitters Available - Retired responsible professionals in our sixies seek house sitting position. We are escaping Northern Ca snow and cold. Flexible in our dates looking for anything from two weeks up to a month or two. Desired dates are from January thru March 2014. Desired location Todos Santos and Pescadero. - Diane Gould, lookout [- at -] jps.net, 530 300 0578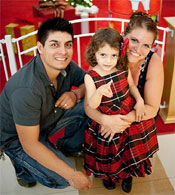 Creative, Fun Family Looking For Rental Or House Sit - We have lived in Mexico for 9 years. 8 years in Puerto Vallarta and 5 months in San Jose. I am an event designer and my husband is an artist who can also fix/build anything (yes anything!). We have decided to move to Todos Santos with the goal of raising our daughter there and planting roots. I am organized and creative. He is artistic, hard working and fantastic with tools (and a great barrista!).

My daughter is an active, inquisitive 4 year old who Will Not write on your walls but will sing nonsense songs with rainbows and happy in them. If you have a house sit, property management or a great, affordable rental up for grabs available beginning of May 2013, please email us! - Mishka Aznoe, amishkadesigns [- at -] yahoo.com, www.mishkadesignsmexico.com, 3221182979, Todos Santos

Rental Long Term $700 / 2br - Beautiful Rustic Home With Pool -->> - Beautiful Rustic 2 bedroom 1 bath home with massive pool and incredible views set on a hill. 2 min to downtown TS. Both bedrooms are air-conditioned. The house is fully furnished and comes with a pool maintenance person, gardener and property management person. The rent is US700 a month plus all utilities. In the process of installing solar energy for the pool. Most of the furniture will be new. The property is about 2400 sq meters and is fully fenced - great for pets to run around. It has a lot of fruit trees and has a stunning view of the pacific ocean in a distance. Looking for a long term rental. Please contact direct theranchkidz [- at -] yahoo.com - Eva Reyes, theranchkidz [- at -] yahoo.com, Todos Santos


Guest House With Poetic, Artful Rooms - Writers, yogis, musicians, poets, surfers and painters and guests seeking a quiet place to work on a project, retreat. stay, relax and star gaze. 4 wonderful suites all with private entry and private baths...nightly, weekly, monthly rentals in our lovely home by the sea in Las Tunas. A bohemian ambiance with a communal kitchen and conscious healthy lifestyle... and chefs table diners. Yoga, surfing, Live the dream./ email : thedesertdreams [- at -] gmail.com - Noel Cianci, thedesertdreams [- at -] gmail.com, 484.368.3763( US Vonage)


---
Submit your Real Estate/Rentals/House Sitting/Property Management Services articles here: http://www.bajawesternonion.com/submitad.asp


---
Rides or Caravans Available/Wanted Return to Top
Note: Ads will run for two weeks unless dated. Please list the date in the title, and specify which airport. Goes without saying, everyone shares expenses for beer, gas, food, etc

To remove your ad if you find a ride or caravan, let us know here: www.bajawesternonion.com/submitad.asp -
---

Man And Dog Seek Ride To The Us Portion Of California - Hello to all northbound travellers. I am a 31 year old organic farmer and writer travelling with a very well behaved medium sized dog. Currently in Todos Santos, we are looking to return to the states anytime after March 25th. I will gladly share driving responsibilities. Email me at chris_englin [- at -] yahoo.com. Namaste - Chris, chris_englin [- at -] yahoo.com, Todos Santo

San Diego Bound - Driving motorhome back end of March, looking for a passenger with experience driving large rigs to help with the "wheel" time. No big hurry. Contact me - Warren at Warrenlockwood [- at -] earthlink.net - Warren Lockwood, warrenlockwood [- at -] earthlink.net, 624 165 1918, Todos Santos

Available For Ride Share Or Transport - 35 year old female and 12 lb adult dog looking to travel back to Washington State from Todos Santos. I am available to depart anytime late March (around the 28th) through the first week of April, the end of March or first week of April. I can ride share or transport your vehicle for you. I have done the drive several times in my own vehicle and speak Spanish so I would be an asset to the northbound journey. - Loni, lonijbeyer [- at -] yahoo.com, 612 14 26921

Heading To New Mexico - I will be heading to New Mexico via Baja ferry, Arizona, Las Crusas to Taos. Sometime early-mid April. Departure time is flexible. Looking for a rider to share the drive and expenses. Let me know if you are interested. - Rosario Carelli, wearethedrum [- at -] yahoo.com, Todos Santos

---
Submit your Rides or Caravans Needed/Available articles here: http://www.bajawesternonion.com/submitad.asp


---
Pet Corner (Lost and Found pet articles will run for two weeks) Return to Top
Let us know if you find or place your pet so we can remove your ad -
---

Lost Dog In Mulege - Can you help? While travelling North last week a friend became separated from his dog at the southern Pemex in Mulege. Any information on the dog would be much appreciated. Nina is a totally black, medium sized Shar Pei (not the wrinkly face kind). She is 18" to the shoulder, has a curled-up tail, small ears that point forward, and a black tongue. She was wearing a bright red collar and rabies tag. She looks a little fierce but is a really friendly gal. When lost she was in excellent condition, with a thick, glossy coat. Please contact me with any sightings. Thanks so much! It's a long, long shot, but I've got to try! - Penny Cottee, pennycottee [- at -] hotmail.co.uk, 612 144 0788

Found: Orange Lab X - He's a sweet tempered male dog that has been visiting us here near Brodies, at Cerritos, and at first we shooed him away as he looked well cared for. Now a month later he's very very thin and I'm wondering if he has been left behind. He has lots of tags, from Tenessee, but i can't get through to the owners. He is unfixed and I am considering taking him to this weeks neuter clinic as we don't need any more dogs in this area! Anyone with info please let us know- ASAP! - Safiyah Terrapin, safiyahterrapin [- at -] yahoo.ca, 612 142 6475

Lost English Bull Terrier - Recompensar $2000MXN / Reward $2000MXN. We are looking for our dog who managed to get out of the yard yesterday, Saturday, in La Paz on Revolucion street between Morelos y Victoria. She is a black and white english bull terrier named Martini. If you see her please contact us at kerenkphoto [- at -] gmail.com or cal (612)122-5381. Gracias - Keren Katz, kerenkphoto [- at -] gmail.com, (612)122-5381, La Paz



Not Getting Enough Affection? - Need some loving? There are many beautiful cats and kittens just waiting to purr for you at Kitty Heaven. You could visit with them once a week or as often as you like. You might even want to help clean up a bit or maybe buy them some food. Why don't you come for a visit? - they love meeting new friends. - Angelique, bajakitties [- at -] yahoo.com, 145-0250

Lost & Found Dogs - If you have lost your dog please check our Baja Dogs La Paz Official fb site to see if your dog is listed there. If you think your dog has been stolen or somehow may be in La Paz send his/her pic to Lostdogs [- at -] bajadogslapaz.org. Claudia will post your dog and this is sent out to more than 600 people as well as posted on our fb site. You can also print these Posters and distribute them. Our success rate is very high approx 80% result in reuniting pet with owner. You can sign up to receive this service also. - Claudia H., bdlp [- at -] BAJADOGSLAPAZ.ORG, www.bajadogslapaz.org, 612 255 8948


---
Submit your Pet Corner articles here: http://www.bajawesternonion.com/submitad.asp (and remember to Spay or Neuter your pets)

---

Quote of the Day: " The things we know best are the things we haven't been taught. " ~ Luc de Clapiers


---
---
Help Support The Baja Western Onion!

We can accept donations by Credit Card, PayPal, cash, check or direct deposit.

For more information, please visit our web site at http://www.BajaWesternOnion.com/donate.asp.
Copyright © 2006 — 2013. The Baja Western Onion. All Rights Reserved. Published Using 100% Recycled Electrons :)
Return to Top
---