On The Web Site:
---
Today's Weather
Click for Forecast


Click for Larger Maps


Click for Forecast

---
Community Access
Policia Preventiva
Todos Santos Police
612 145-1052
Commandante Navarro

Ministero Publico
State Police
612 145 0198
Commandante Erigoyen

Bomberos
Fire Department
Cel. 612-142-6387
Commandante Cadena


---





---
Baja Western Onion
Alan Thompson - Publisher
Debra Webster - Editor
Advertising Information
e-mail For General Feedback
---
---
News and Events, Questions and Answers, Food And Fun
---
10th Festival De Cine - The 10th annual Todos Santos Film Festival begins Wednesday afternoon, February 20 with a documentary 'Leonardo, Querida' dedicated to Leonardo Perel and the Youth in Video film 'La Ahorcadita' , then 'Ginger Ninjas' at 5:30. The FestIval ends Tuesday, February 26 with "Entre Lobos" (Among Wolves).

The days and nights in between are filled with a wonderful mix of movies , documentaries and shorts. as well as special events. Ana Serradilla , Kuno Becker and Franceso Taboada Tabone are three of many invited guests with international reputations.

All films are in Spanish with English subtitles. Tickets for films and events can be purchased at Tecolote Book Store and event tickets at the Hotel California. Please visit the web site www.todossantoscinefest.com to view the catalog and schedule of films and events. - Lorna Logan, lornall [- at -] al.com, www.todossantoscinefest.com, Baja California Sur



Get To Know The Joven Ecologistas De Pescadero - Did you know that the majority (more than 60 percent) of Mexican kids drop out after the 9th grade? There are several reasons, but a big one is cost. Long time Baja resident Paty Baum has been working with a small group of middle schoolers with hopes of improving their chances of scholastic achievement through high school and college. And now the nonprofit organization Amigos de El Pescadero is working with Paty to help these deserving students. Read about these extraordinary kids on the Amigos de El Pescadero page of PescaderoLife.com. - Sharon Sheldon, www.PescaderoLife.com, Baja California Sur



Tracy Durland Concert At Cafelix Is Postponed - We are sorry to announce that Viva El Amor!, an evening of romantic songs sung by Tracy Durland in honor of Valentine's Day, has been postponed (the new date to be posted in the near future) due to the scheduling conflict resulting from the change of dates of The Festival de Arte. Any time is a great time to celebrate love with wonderful music, so let's have another go at it next month. Stay tuned for our announcement when we set a new date and thanks for your understanding.

El Concierto de Tracy Durland en Cafelix Se Ha Posponido. Nos da tristeza anunciar que Viva El Amor!, una noche de canciones romanticas en honor del Dia del Amor Y La Amistad, ha sido posponido (la fecha nueva sera anunciado en el futuro proximo) debido al conflicto con los cambios de fechas del Festival de Arte. Cualquier momento es perfecto para celebrar el Amor con musica maravillosa, entonces vamos a hacerlo en el proximo mes. Estaran atentos para la nueva fecha y gracias por su comprencion. - Felix Guluarte, salesboy_vagu [- at -] hotmail.com, Todos Santos


Cow Skull for Auction - Will be a benefit the orphanage in Todos Santos.

The skull, created by Jill Logan, features glass tiles, gold paint and miscellanea.

The Silent Auction will be held Feb. 9 at Galeria Todos Santos.

If you wish to submit a bid on this item please email Jill Logan:

JillLogan2001 [- at -] Yahoo.com,


Back By Popular Demand - Paella Party At Desertu Feb 9-10 - Todos Santos can really put away the Paella! This dish has Sold Out two weekends in a row. If you missed it–or just can't get enough–we will be serving Chef's delicious mixed Paella this weekend—for the Last Time In February—from 1pm to 10pm Sat And Sun including our 2 x 1 Sangria Special! If you are hoping for a hot and steamy Valentine'S Day, you are in luck! We are serving a piping hot Pizza Special from the heart of Desertu—our wood burning oven. Treat your honey to this sweet deal:
Pizza Lovers Special – Thursday, February 14th from 5pm-10pm.
A large wood-fired pizza (your choice)
Organic green salad
Two beverages
All for only $350 pesos! Lastly, Desertu wants you to eat your veggies! Throughout February, you will receive a Free Organic Green Salad with locally-grown heirloom tomatoes with Every pizza purchase! Perfect timing for your Academy Awards Party (Feb 24th) – call us for take-out Pizza and the green stuff is on us! - Jose Uribe, rdesertu [- at -] gmail.com, www.fb.com/desertu, 145-0199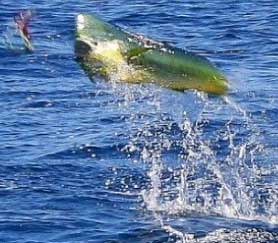 Todos Santos Fishing Charters - Why deal with a middleman? Come direct to the owner/operator
Fully Registered Sportsfishing Company


Bilingual Crew


Top Quality Tackle and Gear
Whether game fishing or whale watching, contact us for your ocean adventures. Visit our website for full details: www.fishingtodossantos.com or www.todossantosfishingcharters.com.

Package deals available when booking fishing and our casita for your complete holiday - www.bajasurtodossantos.com, or call Lee at 612-119-7880 or Brenda at 624-114-1351


SJD Airport Hotel - Ever wished you did not have to make the trip down to the airport to pick up friends and relatives who come in those late flight or leave on the early morning flights? Here is a solution: Book a room at the Best Western Aeropuerto. Free shuttle to and from the airport. Rooms have comfortable beds. There is a Restaurant and bar that serves excellent food. Reasonably priced at $70 for a double room. Telephone 01 624 146 5252 or 01 800 841 0743. Friends stayed there last week and highly recommend. Next time you are at the airport stop by and check it out. -- Courtesy Baja Pony Express



Music At Cerritos Brewing Company Every Night This Weekend - Great music all weekend:
2/8 6 p.m. Mae and Cameron Lennan playing the Ukele and singing Americana(bluegrass/indie).
2/9 6 p.m. Saturday Diana Z, singer/songwriter from Alaska plays acoustic guitar and vocals.
2/10 5p.m. Sunday Leo Dan will be playing jazz standards and his popular originals
- Bob Dale, cerritosbeachbrewing [- at -] gmail.com



All The Single Ladies - Singles Valentines Party February 14th at Cerritos Beach Brewing Company in Downtown Pescadero(east at the Tecate Distributor from HWY 19, follow the road about 1 mile up the paved road). 2 for 1 Cocktails/Wine/National Beers for Ladies all night long!!! Men and couples welcome too : ) - Bob Dale, cerritosbeachbrewing [- at -] gmail.com, 612 102 1534, Baja California Sur


Flight Night Mondays And Big Red Wednesdays! - Wow, Calle Hidalgo is happening... Here at La Bodega de Todos Santos on Monday Evening, 5-8pm, we'll have groovy live music and tasty ceviche treats from La Chulita Ceviche Truck.

And on Big Red Wednesday, 5-8pm, we'll be featuring the Classical Mexican ballads and sing-alongs from Los Famosos Tolines accompanied by the best tamales and tostadas in town by Doña Guillermina (vegetarian, rajas, chicken and beef) to pair with a variety of complex, structured, delightful Baja Red Wines.

We have special deals on our New Mexican Bubbly as well as a variety of new Rosés. Come stop by La Bodega on Calle Hidalgo, where the magic happens.

Tues-Sat 12-7pm. Tastings Every Mon and Wed. Salud! - La Bodega De Todos Santos, labodegadetodossantos [- at -] gmail.com, 612 152 0181, Baja California Sur


Tim Lang & Crew En Vivo - This Friday night, Feb. 8th, Lang and the guys will play their brand of surfabilly at Marina's in Pescadero. Jewels and Johnny Nation will open. Doors open at 5:30. Then for our La Paz friends, Saturday the 9th we will be at Pelicanos. Show starts at 8pm. 50 peso cover. - Lang, tim [- at -] timlang.net, http://timlang.net/calendar.html, Baja California Sur


Paper Tile Mosaic Art Workshop - Saturday, 16 of February, join us 9-ish to 5-ish for an all day workshop learning the art of paper tile mosaic. Workshop is held in the gallery/studio of Galeria Hayles.

Please bring 4 high quality slick paper magazines, otherwise materials and yummy lunch is included. Class limited to 8, call to reserve/confirm your space. Cost 1,100 pesos. - Nanette, 612 14 50183



Yoga At Villas De Cerritos / Tortugas - Monday and Friday mornings at 8:30 under the palapa by the pool - Kim Wexman

Free Super Poop - Free horse manure .... just in time for spring planting season. Use this garden gold as a soil amendment for planting all kinds of vegetables, fruit trees and ornamentals. Put a thick layer on top of the soil to keep down weeds and save precious water. Our beautiful super poopers dine on locally grown organic alfalfa and hay. It's the real thing. You scoop. We're located just two blocks west of El Sol 2 Market. Call or write for directions. - Penny Brozda, pennybrozda [- at -] mac.com, 612-147-7550, Todos Santos



El Tecolote & The Distillery Announce - Local author Tony Irons will be reading from his new novel "Hoover's Children," a tale of U.S. government intrigue set in the troubled 60s, on Wednesday, February 13. This event, sponsored by El Telcolote and The Distillery, will begin at 4:00 p.m. with the reading at 5:00 p.m.at The Distillery. Tony will be pleased to sign his book for you. leeandtonyirons [- at -] earthlink.net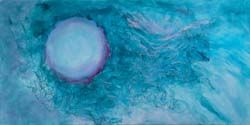 Roxanne Sparks Will Not Be On The Studio Tour - I'm sorry I am unable to be on the Studio Tour, but if you would like to see some of my new work, my show is still hanging at Caffé Todos Santos until early afternoon on Monday, February 11. Paintings, photographs, cards and prints are displayed daily (except Thursdays and Sundays) from 10-6 in the chiropractic clinic of Dr. Amir Arberman, corner Pedrajo and Verduzco, 1 block off Degollado. - Roxanne Sparks, 612-171-0436, Todos Santos

Programa De Certificación De Doula - Aprende sobre la Sabiduría y las Habilidades del Parto/Nacimiento humanizado y de parir con consciencia para apoyar a mujeres de manera holística durante el embarazo, parto y el posparto. El curso de Doula de Birth Arts teje la sabiduría de la Partería Tradicional, el Modelo del Cuidado de la Partería, la Psicología Pre y Perinatal, la Terapia familiar, y las Artes Integrativas de Sanación.

Es un entrenamiento de Doula basado en Ciencia, Evidencia y la Naturaleza. Este curso se da totalmente online pero igual la entrenadora Eloise Maeva Ciceron esta accesible vía correo electrónico o skype. Una doula tiene el privilegio excepcional de compartir este viaje único que la mujer toma cuando da a luz a un bebé. - Eloise Ciceron, maevadreams [- at -] gmail.com, http://birtharts.com/espanoldoula.htm

The Distillery - The Distillery is only place in town to serve you 6 Baja Brewing micro beers. Add to this the enjoyment of The Distillery's own Premium Tequilas, as well as all of your favorite drinks and the culinary delights from our kitchen.

Extra ... Extra Our first batch of Tequila has been bottled and is ready for tasting. You will find in our Tequila a quality that rubs shoulders with finest. It has enjoyed an immediate popularity and our christening inventory is quickly depleting. Don't wait too long to try it.

When you're here, check out our wines we have waiting for you in the Wine Cave. Take a bottle or two with you or have a glass in the comfort of the Cave. It's a very romantic and quiet setting to enjoy that special wine.

Local farms to your plate... only the freshest locally grown organic fruit, vegetables and herbs will be served to you by our culinary team.

Go to www.thedistillery.mx to view our calendar of events. - Larry Crowson, larryc [- at -] theistillery.mx, 612-145-0098, Todos Santos



Lost: Native American Flutes - I lost my 3 Native american flutes from my car this week..... if anyone hears about someone finding them, there is a generous reward for help with their return, or, if anyone has a flute they are not using, I miss them, and would love to buy or borrow one to replace them. Thanks!! - Jan, ajnayogini [- at -] gmail.com, 612 120 9723



Searching For Sugarman - nominated for an Oscar, best of Sundance Festival - an incredible story - and it's true! BBQ shrimp & chicken for dinner at 6pm, movie after 7pm. Friday Feb. 8, Teatro Luna Azul.

Opening Night Valentine Dinner Theater - 'To Salsa with Love' a comedy of life in Baja. Live theater under the stars at Teatro Luna Azul. Tickets at Tecolote Bookstore. Info and menu at www.teatrolunaazul.com - , bluemooninbaja [- at -] yahoo.com



Gray Whales Are Here! - Hello Group, just a quick note to let all know that the Gray Whales have returned and we are scheduling trips again for Magdalena Bay near Constitucion. We took a large group on Tuesday and saw about 35 whales, sea lions, thousands of different species of birds etc. The big males are breaching (jumping out of the water) and all of the whales are very active and friendly. The weather is very mild and it's a great time to get your group together to go before it's too late. If you would like more information on costs, services and extra's, please contact me by email at MikeRmex [- at -] gmail.com and I will be happy to organize your trip. Have a GREAT day, Mike. Trips to Isla Espiritu Santo to swim with the sea lions and whale shark trips in the Bay of La Paz as well. - Mike, mikermex [- at -] gmail.com, La Paz


Cine Bajo Estrellas: Outdoor Movies In Pescadero - Come sit by our warm fires and enjoy a movie under the stars.
We are open Thursday, Friday, and Saturday nights starting at 7:30PM. We serve Popcorn, Hotdogs, and Refreshments.

Entry is only $20 Pesos. Check out our website at www.cinebajoestrellas.biz, for showtimes and trailers. Bring your beach chair and relax.
- Cine Bajo Estrellas, CineBajoEstrellas2 [- at -] gmail.com, www.cinebajoestrellas.biz, Pescadero



Stolen Macbook Pro - Hello, We just arrived to Todos Santos a few weeks ago and unfortunately someone went into our home this past week when we left for the day. They managed to take a macbook pro. Please notify me if anyone tries to sell you one used. It was covered in stickers MB (looks like #13) in black and white over the front of the laptop. Below picture of the sticker. If you see or hear anything please contact me asap. All help is greatly appreciated. Meghan - Meghan Mann, meg [- at -] clandestine-artists.com, +521 612 158 7317, Todos Santos


Zumba: The Real Experience - 100% Zumba. Come to experience the authentic mexican exercise dance class in a very local ambiance with a certified teacher Fun, fun, fun. Mutualista in the morning at 8am Tu, Thu, Sat at 10 am, Mon, Wed, Fri. at DIF, every day at 7 pm with Lucy Oliva [Dr Oliva] for more infos call cel. 612 13 4 44 58. e-mail: oliva11y12 [- at -] hotmail.com. face book: lucy oliva, 612 13 444 58

Zumba 100% con la dra.oliva (lucy oliva) instructora zin dif: a las 7:00 de la noche, de lunes a jueves, viernes opcional mutualista: lunes, miercoles y viernes a las 10:00 de la mañana, martes, jueves y sábado a las 8 de la mañana. si tienes una duda marca o manada mensaje al cel. 612 13 4 44 58. e-mail: oliva11y12 [- at -] hotmail.com. face: - Lucy Oliva, Facebook: lucy oliva, 612 13 444 58


Looking For A Free Or Cheap Duffle-bag Or Suitcase - Doesn't have to be fancy ... just something my Mexican friend can use for a flight home. Thanks! - Dean Mcquillen, todossantos1 [- at -] hotmail.com, 612.133.0311


---
Submit your News and Events, Questions and Answers articles here: http://www.bajawesternonion.com/submitad.asp

---
Exchange Rate - Mexican Pesos to $1 USD - Courtesy exchange-rates.org
---
Please Note: The "Featured Events This Week" section is limited to non-recurring community events (Sorry, no "Happy Hours," "Daily Specials," "Weekly Classes," or other recurring business activities or workshops.)


---
Friday, February 08
Tim Lang & Crew En Vivo - Lang and the guys will play their brand of surfabilly at Marina's in Pescadero. Jewels and Johnny Nation will open. Doors open at 5:30. Show starts at 8pm. 50 peso cover. - Lang, tim [- at -] timlang.net, timlang.net/calendar.html, Baja California Sur

Movie Night 'Searching For Sugarman' - The story of a musician who became a cult hero in S. Africa. Teatro Luna Azul. Dinner at 6pm, movie after 7pm. bluemooninbaja [- at -] yahoo.com

Friday, February 08 to Sunday, February 10
Retreat At Tsegyalgar West - Lucid Dream Yoga - , TW Mountain Retreat Center, San Jose del Cabo. Unique opportunity to develop your creative, phycological and spiritual potential through dreams. - Secretary tsegyalgarwestsecretary [- at -] gmail.com, www.tsegyalgarwest.org

Saturday, February 09
Skull Project Gala Opening - The skulls will hang at Galeria de Todos Santos until Feb. 16th and bids will be taken by silent auction. Please deliver your finished skulls to the Galeria de Todos Santos on Thursday, Feb. 7th. - nancyserfas [- at -] aol.com, Facebook page, The Skull Project

Pura Vida Live At La Esquina - 7:30pm, La Esquina, Todos Santos. Everyone's favorite band from last season is back. Lively band from Los Cabos playing Reggae and Latin Rock. We love them so come check them out! Drinks and Super Burros. 80 peso cover. - Marimar Or Paula hola [- at -] laesquina.com, 612 145 0851, www.laesquinats.com

Tim Lang & Crew En Vivo in La Paz - Doors open at 5:30 at Pelicanos. Show starts at 8pm. 50 peso cover. - Lang, tim [- at -] timlang.net, timlang.net/calendar.html, Baja California Sur

Live Music At Hotel California - Flashback. - Hotel California, www.hotelcaliforniabaja.com

Sunday, February 10
Open Studio Tour - Sponsored by the Palapa Society. 150 pesos or $12 US gets you a map and a wristband which allows you entry to 34 studios between 10am & 5pm. Proceeds from the Open Studio Tour provides the only funding for the Children's Art Program at the Palapa Society. - Diane Knight, dianekknight [- at -] hotmail.com, www.artistsoftodossantos.com, 145-0586, Todos Santos

Eli Madden Plays Acoustic Rock - 5pm-8pm, Napoli Pizza, El Pescadero. Eli Madden plays acoustic Rock and Roll featuring tasty originals and classic rock renditions. Eli Madden elikewise [- at -] mail.com, 612-119-4659, www.myspace.com/Mountaingrip

Monday, February 11 thru Wednesday, February 13
Art Workshop by LA Artist Al Setton - 3-day plein-aire workshop at Mangos Gallery, Todos Santos, with student show, Feb 14. $300, including the student show and lunch at the Gafford Studio. We will use watercolors but all media welcome. See recent work at Mango Gallery and website www.alsetton.com. - Albert Setton, asetton64 [- at -] gmail.com, 310-458-0051

Wednesday, February 13 Thru Saturday, February 16
16th Annual Todos Santos Art Festival - Week-long celebration of the exotic array of music, dance and theater of Mexican culture. See exhibits of crafts, paintings, sculptures, jewelry and more. More details to follow.

Singles Mixer - 1:00 to 3:00, home of Sylvia St. Claire (# 23, El Otro Lado map, Journal Del Pacifico; park in cleared area across street). Directions: Moonstone (moonstonenow [- at -] yahoo.com) or Sandra. - Sandra Sutphen, ssutphen [- at -] fullerton.edu, 612 155 5312, Todos Santos

---
The Baja Onionskin Online - The Baja Onionskin is a printable version of the weekly Community Events Calendar designed to inform visitors to our area. In addition to printed copies, The Onionskin is available online. Download This Week's edition of The Baja Onionskin in PDF format Here: www.bajawesternonion.com/Onionskin/current.pdf. Please feel free to print and distribute to your guests and visitors. -
---
Baja Western Onion Readers Want To Know About Your Events! To Submit A Community Event, Go Here: www.bajawesternonion.com/submitad.asp.


Anyone planning an event should check the Online Community Calendar
before choosing a date to see if something else is already planned and avoid conflicts. -
---
Misc. Sales and Services Available Return to Top
---

Wood Furniture Manufacturers - CAOBA creates solid wood furniture to impeccable quality standards. We offer a full satisfaction guarantee on every furniture piece. We make a wide variety of furniture, from: interior and exterior solid wood furniture, House planning and extension, Kitchen, Bathroom, Bedroom, Entertainment Centers, Home Bar, Doors and more. We are located in Todos Santos in Rafael M. Pedrajo Street, between Santos Degollado and Verduzco, with personal attention in La Paz, Todos Santos, Los Cabos, San José de Los Cabos and Los Barriles. - Israel Mejia, caoba_emadera [- at -] yahoo.com.mx, 612.105.2481, 612.103.8395, Baja California Sur

1983 5th Wheel Toy Box - 1983 42ft. 5th wheel toy box for sale. Pictures may be seen on Craigs List, Baja California Sur, search under 1983 5th wheel toy box. Excellent condition, everything works. Living quarters measure 27ft.X8ft., toy box measures 15ft.X8ft. Living quarters include a large kitchen area, fridge, stove, microwave, double sink, new cushions on kitchen dinette, lots of storage, his & hers closets (hers are larger), like new oak cabinets and there's lots of them, new laminate floor, new toilet and 2 AC's. The toy box includes a 4000 watt Onan generator, ramp/deck, and lots of storage space for tools, Quad, barbeque, etc. Also included are 2-30 lb. propane bottles, awning, new hot water tank, new tires & covers, new brakes and a 300 gal. water tank. Ideal for living in on construction site while building or just RVing. Asking $7000.00 USD obo F350 diesel dually also availiable. - Marcel Servant, marcello828 [- at -] hotmail.com, 612 176 6728, Pescadero

1997 Nissan Quest Minivan For Sale - runs great!! 160,000 miles. $2,000 USD or best offer. Color green - Jimmy Koo, kanaelahav [- at -] gmail.com, 831.667.5406


News From La Canada Del Diablo ... let the Savings Begin! - You will not believe the savings. Time to come by and check out our sales.

We have taken 15 %-35% off all lamps. Brightly painted Talavera, Black Clay lamps from Oaxaca, Ceramic, and Metal. All wired with UL approved sockets, and, all on sale!

Discover the best selection of lampshades in Todos Santos. Priced to sell. We have a great stock. We even have "harps". Feel free to bring in your lamps to try out the shades, or we are happy to send a few home with you to see how they look.

We have a nice selection of chandeliers, Pre wired and ready to install, all 30% off.

All mirrors, 15% off. And don't forget to check out our bargain corner. Amazing deals!

Our hours are: Monday-Saturday 9 am-6pm. Hope to see you soon. - Barbara Perkins, bperkins0403 [- at -] gmail.com, www.lacanadadeldiablo.com, 612-140-0069


Quad For Sale - TRX 400 Sportrax Quad. Less than 50 hours. Fast!! $4,000. - Pete Hill, pnshill [- at -] aol.com


Casa Decor in La Paz and Cabo - Indoor And Outdoor Furniture, Patio furniture * Wicker & Rattan* Marble * Rustic hand painted furniture * Copper furniture * Lighting * Kitchen Cabinets * Doors * Floor & Wall covering * Art * Accessories * Metal Furniture* Fountains and Urns * Mexican furniture * Imports from around the world

Very Unique selection of furniture and accessories. Interior Design service! Custom made furniture! 12 Containers Just Arrived: Outdoor, Wicker, Rattan And And Cast Aluminum Furniture. Big Savings. Very Large Selection!


Largest Selection In The Baja!


Cabo: km 3.5 on four lane next to Artisanos; tel: 614-1768146 - vonage: 888-557-6533 Or contact Mary Aguirre. E-mail: mary.aguirre [- at -] casadecorcabo.com, www.antiquerowmarket.com / Mex Cell 624-176 8146 La Paz: 12, 000 sq. Warehouse 560 Marques De Leon 612-129 3364, USA Tel: 303-777-575 / E-mail: richards77 [- at -] pcisys.net, www.antiquerowmarket.com



Come In Now And Take Advantage Of The Start Of Our Season Sale!
Big Savings On Many Items!


Quad And Motorcycles For Sale - we have a 2007 honda rancher fuel injected electric shift 4x4 in great shape for $5000.00 2005 honda crf450 new top end runs very strong $4000.00 2008 yzf 250 with tons of upgrades runs great $4000.00 we also offer service and parts on all makes and models. - Gary Gasper, ggasper5 [- at -] msn.com, 612-134-0498, Todos Santos

Pacific Window Washing - Professional home window washing. Servicing Rancho Migrino to Todos Santos. Free estimates. - Mark, pacificwindowwashing [- at -] gmail.com, 612 143 33 16, Pescadero


Pescadero Cleaning Services -

Professional Cleaning for Tile & Grout, Natural Stone, Fine Rugs, and Furniture.

Also offering Pressure Washing. Free Estimates and Free Demonstration Cleanings. - 612 105 7421, chubbsurf67 [- at -] yahoo.com


Valentine's Day Is A Time Of Love And Peace - So won't you join us for our annual BajaPeaceWear's Valentine's Day Sales Party. Come check us out on Tuesday, February 12th from 3-6pm. We'll be serving lots of goodies, including brownies, and wine. ALL Pink or Red items will be an additional 10% off -- and we'll be giving free gifts with purchases over 500p.

We have tons of inventory and well over half of it is on sale at 25-75% off. With nearly 400 items you are bound to find that perfect Valentine's gift. We will NOT be selling at the Baja Beans Market any longer this year, so this is your only chance to shop with us for this special holiday. We have purses, evening bags (including Shanghai silk), scarfs, shawls, shopping bags, cell/mp3 bags, belts, and skull caps/do rags. And all kinds of jewelry: we have beautiful hand beaded and micro macrame necklaces and bracelets and earrings. We also have our extremely popular multi wrap bracelets. We have crocheted purses, shawls, ponchos, shrugs, capelets, wraps, scarfs, hats, caps, berets, Rasta hats, newsboys, vests, sleeveless tops, yoga mat bags, wristlets, slippers, cell/mp3 bags, and even a hot pink bikini top.

Directions: On the highway to Pescadero go past the Pemex and past the turnoff into town. Drive 2/10 of a mile and you will see a small store "Mini Super Cristal" on the left. Directly across from the store turn right (toward the water). Drive approximately 1 mile and you will see a large walled community with a gate and guard house. Turn right 50 ft. before the guard house. Then turn left almost immediately. Follow the big wall toward the beach. Just before the beach (and an electric pole) take a right. We are the first house on the right. The house is large, white, has blue and green trim, and lots of palms out front and a green car under the carport. Peace, - Bonnie O'neill, bajapeacewear [- at -] hotmail.com, Pescadero

Surfboard For Sale! - Shaped 4 Speed 6'10" 19 1/2" wide. Water tight, great board! $100US or $1230MX call 612-171-3717 - Johnny Nation, johnnynation [- at -] yahoo.com, 612-171-3717, Todos Santos



Need a Ride to or From the Airport? Or Someone to Assist You With Errands? - I am a young, bilingual Christian man and I can provide you with rides to or from the La Paz or San Jose Del Cabo airports.

I can also help you with courier services, errands, or navigating the intricacies of dealing with Mexican businesses and the government; Car Registrations, TelCel and TelMex, CFE, Seguro Social, etc. Also offering weekly mail/grocery/supplies pick up in Cabo San Lucas/La Paz for individuals, restaurants and hotels.

Reasonable Rates - Contact: Ernesto, Cel. 612-117-7497, ernie_net [- at -] hotmail.com


Patio Chairs For Sale - I have 6 really nice patio chairs for sale. The back is adjustable. The fabric is worn but could be easily replaced. take a look at https://picasaweb.google.com/107595055087098614686/PatioChairs# $25usd eaCH. Thank you. - Tom, carrollemail [- at -] aol.com

Traveller's Palms For Sale (baja Sur (todos Santos) - We Can Deliver) - We have everything from small potted Traveller's Palms that you could drive away in your car right up to massive specimens we could crane into place for you. We have tremendous variety ... over 30 different species of palms. We also have some cycads, and fruit/flowering trees on over 5 acres - we have over 10 000 palms. I could meet you outside of La Esquina (2 minutes to the plantation) in Todos Santos, if you know where that is, if not I could meet you outside of The Hotel California (7 minutes to the plantation). See link for photos! Dean McQuillen, todossantos1 [- at -] hotmail.com, 612.133.0311 - Dean Mcquillen, todossantos1 [- at -] hotmail.com, http://bajasur.es.craigslist.com.mx/for/3596543925.html, 612.133.0311, Todos Santos


Solar & Wind - Just hooked up with CFE so don't need: 2 Astronergy 295 Watt Polycrystalline Solar Panels with connector cables and stand, 40 amp Load/Charge Controller and 2 Interstate L16 Deep Cycle Batteries. All have been used for less than 4 months, $2000 USD Also have an AirX 400 watt wind turbine used a few years, $400 USD. - Denise, cmyviews [- at -] yahoo.com, Todos Santos

1989 Airstream Excella - For sale, 1989 25 foot Airstream Excella. Set up for dry camping. 100 watts solar, LED and florescent lighting. Everything works. Cold refrigerator and AC. Rear Twin Beds. New tires. $10,000 usd - Don Tutko, dtutko1 [- at -] gmail.com, 612 147 1943



Do You Need Home Services? - Electronic equipment repair, mechanical work, installation of mirrors and fittings, soldering of doors and windows, etc. Contact us, we are a team of prefesionals. Tel. 612-117-7497. e-mail: ernie_net [- at -] hotmail.com.

Necesitas algun servicio a domicilio? Reparación de equipos electrónicos, trabajos mecanicos, instalación de espejos y herrajes, soldadura de puertas y ventanas, etc. Contactanos, somos un equipo de prefesionales. Cel. 612-117-7497. e-mail: ernie_net [- at -] hotmail.com.



---

Submit your Misc. Sales and Services Available/Wanted articles here: http://www.bajawesternonion.com/submitad.asp


---
Featured Local Services Directory Return to Top

Accounting Services

Frimar Group - SECOFI, INM, IMSS, foreign investments, FM2/3, registrations, immigration, property management, utility payments, water, CFE, fideicamisos, water rights. - E.C.M. Raquel Martinez Peralta, frimargroup [- at -] hotmail.com, 612-14-86907, Todos Santos.


---

Airport Transportation - Errands

Ernesto Miranda - Rides to/from La Paz/SJDC airports, courier services, errands, help dealing with Mexican business and gov't; Car Registrations, TelCel/TelMex, CFE, Seguro Social, etc. - 612-117-7497, ernie_net [- at -] hotmail.com

---

Computer Repairs

Josue Castillo Parts, service, cleaning, anti-virus, home networking. - jocama85 [- at -] hotmail.com, 612 143 1508, Pescadero


---

Counseling

Jolyn Wells-Moran, PhD Counseling - Twenty-nine years of experience, licensed mental health counselor (LMHC) available for counseling and/or therapy at the Healing Arts Center in Todos Santos. Supportive, totally confidential, cognitive behavioral and other best practice therapies for individual adults and counseling for couples. Sliding fee. - Jolyn Wells-moran, jwmcounseling [- at -] yahoo.com, wellsmorancounseling.bravehost.com/, 612 1059 091, Todos Santos


---

Meeting Space

Rumi Garden - Todos Santos - Perfect setting for your Yoga or Meditation Group, Workshop, Retreat, Meeting, Music Event, Presentation, Party, or Get Together. A peaceful and serene space in a beautiful, landscaped Zen garden and fountain. Full-service restaurant, catering, refreshments and food available. For more info, contact us. - Rumi Garden, Degollado Avenue, Todos Santos. - Rumi Garden, Yanggum [- at -] RumiGarden.com, http://www.rumigarden.com/, 612-145-1088, Todos Santos


RV And Boat Towing

Baja RV and Boat Towing - Wherever you would like us to bring your boat or RV: Baja, USA, Canada. For further information, call us at 011-52-612-152-6065; or drop us an email at bajawheeling [- at -] gmail.com. You can also visit our web site at www.bajawheeling.com. bajawheeling [- at -] gmail.com, 612-152-6065


---

RV Lots

RV Place In La Paz At The Inner Bay - Very spacious RV lots, 11 miles to downtown. Full hook-ups with your own CFE electric meter and broad band wireless internet connection. - Hacienda Del Sol, info [- at -] hacienda-sol.com, http://www.hacienda-sol.com/EARL/, (011-52-612)-123-5440

---

Satellite TV/Water Systems

Todos Santos Technologies - Water System Installation, Tinaco cleaning, Satellite TV system installs and repairs. - Humberto Pardo, showmethetruth [- at -] hotmail.es, 612-104-2000, Todos Santos.

---

Solar Water Heating Systems

Solstice Solar Of Baja - Want a warm pool or hot shower without paying high energy bills? Visit Solstice Solar of Baja's website to learn about our quality systems designed for Southern Baja. - Skip Ackerman, info [- at -] solsticesolarofbaja.com, www.solsticesolarofbaja.com, 970-963-0846 or 624-142-8002


Your Ad Here! - Put your ad in front of over 3,600 Baja Western Onion Readers twice a week.

Advertise your services in The Baja Western Onion here in our New Local Services Directory for only $5.00 per week. More Info Here
---
Real Estate, Rentals, and House Sitting - Available/Wanted Return to Top
---

For Sale Or Trade - Subdivided 2 hec. hill in elias calles farmland with 360 o views of ocean, mountains and aroyo. trade for casa in TS to Elias Calles area or $12 m2. - Lynda Verkerk, lyndaverkerk [- at -] hotmail.com, 624 1230236


Casa Rivera Miramar - Price is reduced on this magnificent house on one half acre, located in Las Tunas area of Todos Santos. Over 3000 sq feet of living space with all utilities, including the furnishings. Stunning top floor patio offers 360 degree views of the desert, ocean, sunsets and the Sierra de la Lagunas! Floor plan allows for summer breezes and winter sunlight to create an incredibly comfortable year round living. With less than a 10 minute walk to the beach and a 5 minute drive to the famous surf break of La Pastora, this home offers multiple opportunities for full or part time occupancy. For more information and photos please visit: www.bajabeachviews.com

Several lots also available adjacent to the house in Las Tunas area as well. In addition, two ocean view lots very close to the beach club with magnificent views in Los Cerritos...all prices reduced to sell!

612-155-3389 MX cel 505-274-3149 US or by e-mail - chabraz [- at -] hotmail.com, www.bajabeachviews.com, 612-155-3389, Todos Santos


House Sitter/Caretaker Available - I am a single professional male looking for a house sitting/caretaking opportunity between Elias Calles and Todos Santos. I am available immediately but am willing to wait until April or May for the right opportunity. I am also seeking a minimum 6 month term without monetary compensation and may be willing to pay some household expenses. *Excellent references *Adept at solving household problems * Experienced during hurricane/storm seasons *Experienced with solar powered homes *14 years housing sales & development experience *Very clean & organized *Do not drink or do drugs *No pets. - Paul Carson, energyindependent [- at -] yahoo.com, 612-177-4169, Pescadero

---
Submit your Real Estate/Rentals/House Sitting/Property Management Services articles here: http://www.bajawesternonion.com/submitad.asp


---
Rides or Caravans Available/Wanted Return to Top
Note: Ads will run for two weeks unless dated. Please list the date in the title, and specify which airport. Goes without saying, everyone shares expenses for beer, gas, food, etc

To remove your ad if you find a ride or caravan, let us know here: www.bajawesternonion.com/submitad.asp -
---

Seeking Ride To Sjd Feb. 15 - Are you heading to the Cabo airport on Feb. 15th? We are a compact couple who need to arrive no later than 4pm for a 5:30 pm flight. We are happy to share gas cost. If you are leaving TS by 2:30 pm at the latest and have extra room, please send a reply this week. Thanks, Dave and Marilyn from Idaho. - Dave Hussey, davehussey [- at -] nctv.com, Todos Santos

Rideshare TS To Canada - I have room for one to anywhere between Todos Santos and Manitoba. Departing A.S.A.P. Aaronmgreene [- at -] hotmail.com

Amazing Dog Needs A Ride To Maryland - While traveling through Baja, I rescued a dog. Unfortunately, he was not well enough to fly home with me when I had to leave. He is currently being treated in La Paz and will be ready to come to his new home at the end of February-early March. Anyone driving/flying back to the East Coast (Maryland, DC, Virginia, Pennsylvania, Delaware, New Jersey) that could accompany my pup? I will pay for all airline fees/gas reimbursement and can get you in touch with the shelter to arrange pick up and travel. He is a sweet shepherd mix named Kismet. I would really appreciate any help! - R Gallant, reedwgallant [- at -] yahoo.com, La Paz

Driving Bus To TS From Phx Feb. 8-12 - I'm driving my bluebird/RV with a 12-foot utility trailer and rack from Phoenix to TS in early February. I can deliver supplies, materials, and of course you and your friends to points along the way. Please contact me for more details. Thanks, John. jedtimesaz [- at -] gmail.com, United States

Need Driver For Auto End of February - I have Ford with a five speed transmission and I need someone to help me drive into Baja, even as far as Todos Santos and La Paz. Departure from Carson City, Nevada. Share gas expense only. lowerbaja [- at -] yahoo.com, Baja California Sur

---
Submit your Rides or Caravans Needed/Available articles here: http://www.bajawesternonion.com/submitad.asp


---
Pet Corner (Lost and Found pet articles will run for two weeks) Return to Top
Let us know if you find or place your pet so we can remove your ad -
---

Free To Loving Home -->> - Adorable fun-loving calico cat needs new home. 1 year old neutered female, Litter box trained, updated on all her shots. She loves to snuggle, play, and be held. - Deb, 6121543380, Todos Santos

2 Dogs Need A Home - The casita I rented came with 2 dogs. The first day they were a little skittish but over the past few days have adjusted well. They greet me when I come back from town and they bark if someone approaches the casita. The male looks like a Sheppard cross and I think still growing. He had a collar on which I had to cut off since it was too tight. The female is a very sweet dog and still young. It would be best if someone could take both since they are such good buddies. The reality is I cannot take them with me otherwise I would. They are both fantastic dogs and deserve a home. Please email me if you would like to see some photos of these adorable dogs. - Gus, gus_dej [- at -] hotmail.com, 556084-3442

Beautiful Big Boy Puppy - Found a skinny beautiful, big, pup in Pescadero with a frayed rope around his neck. We've fed him and he's looking really good. He's very friendly, and responding well to hand signals. He's big but I think he's only about 9 or 10 months old. If you know who he might belong to or want to give this fine fellow a home contact us. - Erlinda Hiscock, erlindadelsur [- at -] yahoo.com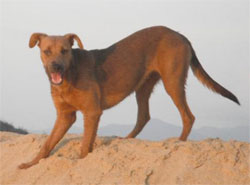 Lost Dog -->> - Hello everyone, I cannot find my dog, since the beginning of January. Hope somebody has seen her, La Flaca, was usually around downtown. She is very friendly, so I think someone took her with them. If she is in a good home, just let me know, but if you do not want her, I would like her back. - Iker Algorri, iuslegis [- at -] hotmail.com, 145-0813, Todos Santos

Raider Needs A New Loving Home - 2 year old male arctic malmute. very odediante, knows hand signals. needs loving home. Call 612-137-1926. call for appointment to see in todos santos - Glenn Eige, eigeinbaja [- at -] yahoo.com, 612-137-1926, Todos Santos

Free Puppy - This 4-5 month old male pup was adopted! We thought the readers of the BWO would like to know.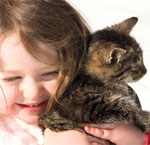 Not Getting Enough Affection? - Need some loving? There are many beautiful cats and kittens just waiting to purr for you at Kitty Heaven. You could visit with them once a week or as often as you like. You might even want to help clean up a bit or maybe buy them some food. Why don't you come for a visit? - they love meeting new friends. - Angelique, bajakitties [- at -] yahoo.com, 145-0250

Good Info On What To Do If You Lose Your Dog In Baja (or Anywhere) - This excellent article courtesy of Baja Insider: www.bajainsider.com/baja-life/pet-care/findinglostdogs.htm -
---
Submit your Pet Corner articles here: http://www.bajawesternonion.com/submitad.asp (and remember to Spay or Neuter your pets)

---

Quote of the Day: " Your neighbor's vision is as true for him as your own vision is true for you. " ~ Miguel de Unamuno


---
---
Help Support The Baja Western Onion!

We can accept donations by Credit Card, PayPal, cash, check or direct deposit.

For more information, please visit our web site at http://www.BajaWesternOnion.com/donate.asp.
Copyright © 2006 — 2013. The Baja Western Onion. All Rights Reserved. Published Using 100% Recycled Electrons :)
Return to Top
---