On The Web Site:
---
Today's Weather
Click for Forecast


Click for Larger Maps


Click for Forecast

---
Community Access
Policia Preventiva
Todos Santos Police
612 145-1052
Commandante Navarro

Ministero Publico
State Police
612 145 0198
Commandante Erigoyen

Bomberos
Fire Department
Cel. 612-142-6387
Commandante Cadena


---





---
Baja Western Onion
Alan Thompson - Publisher
Debra Webster - Editor
Advertising Information
e-mail For General Feedback
---
---
News and Events, Questions and Answers, Food And Fun
---

Second Annual Todos Santos Music Festival Continues - Hotel California (with Vaso Loco LLC) presents the final week of Todos Santos Music Festival. The ten-day Festival runs through Saturday, January 26. Led by former R.E.M. guitarist Peter Buck and friends, the Music Festival benefits The Palapa Society of Todos Santos, A.C., and their efforts to help the children of Todos Santos. Performances will be staged at Hotel California and the Town Plaza, Todos Santos. Performers this week include Alejandro Escovedo & The Sensitive Boys, Joseph Arthur, Torreblanca, Chuck Prophet & The Mission Express, and Surprise guests. See our Featured Events This Week for more information on performers.

"Will Call" for all pre-paid Todos Santos Music Festival tickets, purchased both on-line and locally, will be open in the Hotel California Lobby from 3-9 PM on each of the Music Festival Concert Days (January 17-20; 24-26) as well as on Wednesday, Jan. 23. A photo ID and TSMF receipt are required when picking up pre-paid tickets. Additional VIP tickets for most performances may be available at "Will Call" for $15 US or 195 pesos. Admission is free to the outdoor performances on the plaza. General Admission tickets for performances at Hotel California available at the door on a first-come, first-served basis. More information at: todossantosmusicfestival.com. Photo Courtesy Wikipedia: Alejandro Escovedo, 2007 -


Skull Project Date Correction - Since the date of the Art Festival has changed, we have moved the Gala Opening of the Skull Project to Feb. 9th. The skulls will hang at Galeria de Todos Santos until Feb. 16th and bids will be taken by silent auction. Please deliver your finished skulls to the Galeria de Todos Santos on Thursday, Feb. 7th. Check out our Facebook page, The Skull Project, post a photo of your finished skull, and Like us. - nancyserfas [- at -] aol.com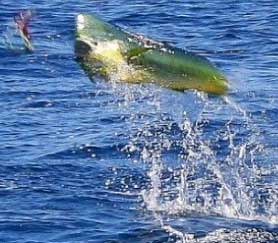 Todos Santos Fishing Charters - Why deal with a middleman? Come direct to the owner/operator
Fully Registered Sportsfishing Company


Bilingual Crew


Top Quality Tackle and Gear
Whether game fishing or whale watching, contact us for your ocean adventures. Visit our website for full details: www.fishingtodossantos.com or www.todossantosfishingcharters.com.

Package deals available when booking fishing and our casita for your complete holiday - www.bajasurtodossantos.com, or call Lee at 612-119-7880 or Brenda at 624-114-1351


Car Lease Desired Jan 20-march 1 - Hello, I am residing at Misiones Condos until the end of February and am looking for a car to lease. I am an experienced driver here in Baja and would be using the car locally (Cabo San Lucas). I have a California driver's license. Thanks for your help! - Angie Morey, amorey [- at -] gmail.com, https://www.facebook.com/angiesmorey, 510-717-0043, United States


Todos Locals Music Fest - Join us Wednesday, Jan 23rd at La Garra in Todos Santos to celebrate our local music scene. La Garra will host many of our local acts all under one roof! Check out the all-original sets from Tim Lang, Groovetrotters, David Raitt, Garafon, and many others. See you there! Doors open at 5:30pm. 50 peso cover includes a draft beer. - Lang, tim [- at -] timlang.net, Todos Santos


French Conversation - Wanted: French speaker for conversation. My daughter is fluent in French but wants to hire someone for an hour or so per day for a week (starting Feb 18) for conversation to prepare for an interview in Montreal. - Brock Taylor, bajabrock [- at -] gmail.com, 145-0873, Todos Santos


Distillery New Dinner Menu - Please come and check out our new dinner menu with new and exciting specials that change daily. Only the freshest items served to you by our dedicated staff. The back garden patio is open now.

Don't forget to see what wonderful wines we have waiting for you in the Wine Cave to take out or enjoy in the Cave. It's a very romantic and quiet setting to enjoy that special wine.

The best place around to watch sports, great food and of course our Distillery Burgers with hand cut potato, onion rings and sweet potato fries and we have the best Baja Brewing micro beer available only at The Distillery plus all of your favorite drinks and our Pub menu is always happening.

Look for our Super Bowl Party plans as we plan the best way to watch the game with your friends and dine on our exciting Distillery Pub fare designed around the game. We are open from 8am till Baja midnight everyday. - Larry Crowson, larryc [- at -] theistillery.mx, www.thedistillery.mx, 612-145-0098



What Happened To TV Service? - I used to rely on the Baja Western Onion for information about how to get TV service in Los Cabos. But lately, no information has been available about what's available in getting TV service. What's up? - Mike Dunne, dmichaeldunne [- at -] comcast.net, http://www.findingloscabos.blogspot.com, 624,130.7222


Part-time Evening Work AvailabLe - Looking for an evening receptionist to check in guests, act as a cashier and answer phones from 5-9pm. Experience in service industry preferred - must be very responsible and able to deal well with tourists. Must have transportation. Call Nicki at 612-131-8011 between 9am and 5pm. - Nicki, 612-131-8011, Pescadero


I Can Fit In A Shoe - Teeny tiny light beige male dog 6 wks. old showed up in our barrio with no name tag. He was just wormed and will get his shots next week. He is in good health with no fleas and probably won't get much bigger. He would really like to sleep in your shoes (no, not walk in them). If you're interested in seeing this little guy, call or email me. - Pam Cobb, senoracobb [- at -] yahoo.com, 612-102-7983, Todos Santos


Ezra Katz Plein Air Workshop - February 5th and 6th, at La Esquina Restaurant. For details contact - Marsha Dahlquist, dahl1751 [- at -] hotmail.com, 612 103 8024, Todos Santos (Photo at Left: Ezra's Cow 2, Courtesy Ezra Katz)

Tennis Lessons? - Anyone in the area teach tennis or give lessons? - Chiclet1972 [- at -] gmail.com

Desertu Cure For Cold Nights - $165 Take-out Pizza! - January Special: Hot-from-the-brick-oven Take-out Pizza, Only $165 Pesos! Call Desertu tonight for take-out and eat in the comfort of your home or hotel. Choose from 13 thin-crust, wood-fired pizzas including:



• Margarita • Hawaiian • Napolitano • Mexicana • 4 Cheese • Vegetarian • Caponata


Pair your pizza with a Caesar salad or Creamy Shrimp Pasta and you have a meal that will make you forget the chilly night. View the full menu at uribedesertu.com/wp-content/uploads/2013/01/menu-en-ingles-desertu_0113.pdf - Jose Uribe, rdesertu [- at -] gmail.com, www.uribedesertu.com, 612.145.0199, Todos Santos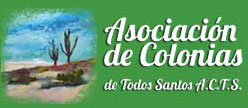 Please Come To Our Annual Meeting!! - On Saturday, February 2nd, the Annual Meeting of the Asociacion de Las Colonias de Todos Santos (ACTS) will be held at 3 PM, La Arca in Todos Santos. During the past year, ACTS has been instrumental in initiating important projects for our community including the paving of Playitas Road as well as the recent 2000 signature Security Petition drive. If you are interested in supporting these and/or recommending other beneficial projects, please plan on attending the ACTS Annual Meeting. We need you! For info, suggestions or concerns, please contact ACTSsecretary2013 [- at -] gmail.com

¡Por favor, venga a la reunión anual de ACTS el 2 de febrero! El sábado, 2 de febrero, la Reunión Anual de Asociacion de Las Colonias de Todos Santos (ACTS) se celebrara a las 3 PM en La Arca en Todos Santos. Durante el año pasado, ACTS ha contribuído decisivamente a la iniciación de proyectos importantes para nuestra comunidad incluso el pavimento de La Calle Playitas así como la reciente Petición de Seguridad Pública. Si se interesa en el apoyo de éstos y/o recomendación de otros proyectos beneficiosos, por favor planeé asistir a la Reunión Anual de ACTS. ¡Lo necesitamos! Para la información, sugerencia o inquietudes, por favor contacte ACTSsecretary2013 [- at -] gmail.com. - Todos Santos


Web Site Help - looking for a part time or contract person to assist with updating wordpress web site. - gypsypescaderobcs [- at -] hotmail.com


Save the Date, Save the Animals! - The Hotel California will present the 10th Annual Fur Ball January 27, 2013. The benefit celebration will feature a live auction hosted by Wendy Rains, a raffle, dinner, dancing and music with Tim Lang and the Post-Surf Crew. Among the art offered at auction is this painting by Steve Thurston.

The event is designed to benefit the ongoing spay/neuter program of dogs and cats throughout the year in Todos Santos (Amigos de los Amimales de Todos Santos, A.C.).

Tickets are MN280.00 and are available at El Tecolote Bookstore and at the door. - Angelique, bajakitties [- at -] yahoo.com, 145-0250

(Photo at Right: Courtesy of the artist, Roxanne Sparks)


Amazing Dog Needs A Ride To Maryland - While traveling through Baja, I rescued a dog. Unfortunately, he was not well enough to fly home with me when I had to leave. He is currently being treated in La Paz and will be ready to come to his new home at the end of February-early March. Anyone driving/flying back to the East Coast (Maryland, DC, Virginia, Pennsylvania, Delaware, New Jersey)that could accompany my pup? I will pay for all airline fees/gas reimbursement and can get you in touch with the shelter to arrange pick up and travel. He is a sweet shepherd mix named Kismet. I would really appreciate any help! - R Gallant, reedwgallant [- at -] yahoo.com, La Paz


---
Submit your News and Events, Questions and Answers articles here: http://www.bajawesternonion.com/submitad.asp

---
Exchange Rate - Mexican Pesos to $1 USD - Courtesy exchange-rates.org
---
Return to Top
---
Featured Events This Week
Please Note: The "Featured Events This Week" section is limited to non-recurring community events (Sorry, no "Happy Hours," "Daily Specials," "Weekly Classes," or other recurring business activities or workshops.)


---
Wednesday, January 23rd
Music At La Esquina Farmers Market - Market 9AM, music from 10-12ish by Jewels And Johnny - jewelsnation [- at -] gmail.com, http://jewelsandjohnnynation.com, 612-171-3717

La Paz Cooking Class - Buen Provecho has room in a Mexican cooking class in La Paz from 4 to 8 pm, check the web site for details about the scrumptious menu, cost: $50 US for Baja residents ($55 non-residents). - Renee Lagloire, info [- at -] buenprovecholapaz.com, www.buenprovecholapaz.com, 122-6409, La Paz

Book Signing/Reading At The Distillery - 4-6 p.m. Writer, Author, Radio Host Amanda Turner from to present her newest book 'This Little Piggy went to the Liquor Store'. Books available at El Tecolote Bookstore, and at The Distillery the afternoon of the signing. - akturner.com, Todos Santos

Open Mic - 6-9pm, Cerritos Beach Brewing Co., Pescadero. Happy Hour from 4-6 PM. - Robert Dale cerritosbeachbrewing [- at -] gmail.com, 612 102 1534, www.cerritosbeachbrewing.wordpress.com

Local Musicians Fest - 7:00pm, La Garra Restaurant Sports Bar, Todos Santos. Six local bands play for your enjoyment! Tim Lang, Groovetrotters, Brews Brothers & more. Cover $50 with complimentary draft beer. - Happy & Chuy Cota lagarrarsb [- at -] gmail.com, 612-145, www.facebook.com/events/320850261367342/?ref=ts&fref=ts

Thursday, January 24th
Todos Santos Music Festival Week 3 Begins - Featuring Alejandro Escovedo and Joseph Arthur, Hotel California. Benefits The Palapa Society of Todos Santos, A.C., helping the children of Todos Santos. Information: - todossantosmusicfestival.com, Todos Santos

Friday, January 25th
Todos Santos Music Festival Week 3 Continues - Featuring Alejandro Escovedo and Joseph Arthur, Hotel California. Benefits The Palapa Society of Todos Santos, A.C., helping the children of Todos Santos. Information: - todossantosmusicfestival.com, Todos Santos

All-day Open House And Plant Sale - Friday and Saturday, "Wholesome Home and Garden," Las Tunas, Todos Santos. - Virginia Moonstone Mazzetti, moonstonenow [- at -] yahoo.com, http://pcfsbaja.blogspot.mx/, 612-119-4098

Gypsy Carpenters Play - 5:30pm, at Suki's, Todos Santos

Saturday, January 26th
Todos Santos Music Festival Week 3 Finale - Featuring Alejandro Escovedo & The Sensitive Boys, Joseph Arthur, Torreblanca, Chuck Prophet & The Mission Express, and Surprise guests, Todos Santos Town Plaza. Benefits The Palapa Society of Todos Santos, A.C., helping the children of Todos Santos. Information: - todossantosmusicfestival.com, Todos Santos

Sunday, January 27th
NFL Sunday - 12PM Pre-Game, Cerritos Beach Brewing Co., Pescadero. Enjoy the last playoff game and NFL food and drink specials. - Robert Dale cerritosbeachbrewing [- at -] gmail.com, 612 102 1534, www.cerritosbeachbrewing.wordpress.com

Fur Ball 10th Anniversary - Hotel California, Todos Santos, beginning at 5:00 p.m. Live music, dinner and auction benefit to support ongoing efforts to spay/neuter our four-legged friends in Todos Santos and surrounding areas. Tickets MN280.00 per person. - Amigos de los Animales de Todos Santos, a.c.

Monday, January 28th
Eli Madden Plays Acoustic Rock - 5pm-8pm, La Bodega De Todos Santos. Acoustic Rock and Roll featuring originals and classic rock renditions. - Eli Madden elikewise [- at -] mail.com, 612-119-4659, www.myspace.com/Mountaingrip

---
The Print-edition Of The Baja Onionskin Online - The Baja Onionskin is a printable version of the Community Events Calendar designed to inform visitors to our area. In addition to printed copies, The Onionskin is available online. Download This Week's edition of The Baja Onionskin in PDF format Here: www.bajawesternonion.com/Onionskin/current.pdf. Please feel free to download, print and distribute to your guests and visitors as you see fit. -
---
Baja Western Onion Readers Want To Know About Your Events! To Submit A Community Event, Go Here: www.bajawesternonion.com/submitad.asp.


Anyone planning an event should check the Online Community Calendar
before choosing a date to see if something else is already planned and avoid conflicts. -
---
Return to Top
---
Misc. Sales and Services Available
---

Skymed Emergency Air Evacuation Membership - If returning back to the U.S. or Canada in the event of a critical accident or illness is important to you, you need a SkyMed emergency air evacuation membership! If you missed our seminar in Cabo on Friday, it's not too late to get significant discounts on select memberships. My trips through Mexico this winter are now over, but I'm in Cabo till tomorrow (Tuesday). Email cathie.smith [- at -] skymed.com or phone U.S. number 575-993-8227, my mobile takes calls here, I just can't access my voicemail, so call back, don't leave a message. Cathie Smith LoCicero. - Cathie Smith , cathie.smith [- at -] skymed.com, www.skymed.com/cathiesmith, 575-993-8227, United States

Downsizing Plus Camping Slots - Items Not Needed - Equalizer hitch for pull trailer: $175.00; 1 rigid towbar, incl magnetic trailer lights $75, $50 w'out lights; 1 sturdy motorcycle rack, incl ramp, $200; Crane to mount in back of pickup or on flat deck. Up to 1,000 lb. capacity. $125; 1 pair Trojan 6-volt batteries. $100. Also, camping slots for RVs just off beach in Pescadero: $150/mo. - Jim Skelton, skejam [- at -] hotmail.com, 612-169-8007, Pescadero



Sale On Royal Palms & Blue Hesper Palms In Pots - Our potted Royals are about six foot tall from the base of the trunk to the top of the fronds, and will grow very fast - some have even begun to trunk-out, this is a great deal at $500.00 pesos/per or $40.00USD/per. We've also a glut of Blue Hespers (Brahia armatas) in pots for only $250.00 pesos/per or $20.00USD/per.

Come by for a tour, we've over 9000 palms ... over 30 varietals. We have palms you can drive away in your car, or let us move into place massive, property transforming. specimens or we can make a plan for anything in-between. Check out some stunning examples of what we have to offer at: http://bajasur.es.craigslist.com.mx/for/3497827235.html - Dean Mcquillen, todossantos1 [- at -] hotmail.com, http://bajasur.es.craigslist.com.mx/for/3497827235.html, 612.133.0311, Baja California Sur



Open House And Plant Sale - "Wholesome Home and Garden" would like to share it's new home with you all! Please come and check out the new venue for creative artists of wholesome products for gardening and a good life. Hoping to sell locally produced products on consignment. When: January 25 and 26, ALL DAY! Where: In Las Tunas in Todos Santos (see directions on the blog site or call for directions). Also, on those same days will be a sale of 1 and 2 year old xeriscaping plants and trees. Neem, Palo d'arco, Caoba, Ironwood, and more. - Virginia Moonstone Mazzetti, moonstonenow [- at -] yahoo.com, http://pcfsbaja.blogspot.mx/, 612-119-4098

98 Dodge Caravan For Sale - We are selling a clean titled forest green 1998 dodge caravan. It has good tires and a nice stereo. It runs, and drive great. It has current California registration,and new battery.It looks nice too. We are asking 2,000usd. We are located in Todos Santos. - Steve Slater, 612.100.8455

Pescadero Cleaning Services -

Professional Cleaning for Tile & Grout, Natural Stone, Fine Rugs, and Furniture.

Also offering Pressure Washing. Free Estimates and Free Demonstration Cleanings. - 612 105 7421, chubbsurf67 [- at -] yahoo.com


Surfboards For Sale - 9'0 Stewart, Colin Mcphilips pro model nose rider. Blue, comes with fins and leash. Good condition. 400usd. 6'3 Chili, thruster, thumb tail. Stomp pad and FCS fins. Good condition. 150usd. 6'2 Tuttle, thruster, squash tail. Stomp pad, future fins. Good condition. 150usd. 6'3 Cole, thruster, squash tail.FCS fins. Water tight. 50usd. >Or buy all Four for 600usd!! - Steve Slater, 612.100.8455


Transportation Needs - I am in carlsbad, ca. and plan on returning to todos santos the last week of january. I will be driving back in my truck and for a fee will transport any materials that you may wish brought down. I am an experienced driver, having driven the baja for 42 years and at least 110 round trips. I generally charge a fee of 500 peso's for a 12x12x20 sized box of material. If interested please send your items to my carlsbad address no later than january 25th. E mail or call my cell with your contact information and for delivery instructions. - Patrick Silvestri, patsilvestri [- at -] gmail.com, 760 846 6644

Rv For Sale - 24' Vanguard 5th-Wheel. 1997. Excellent condition. No slide-outs. Sleeps five. Awning, A/C. Will transport anywhere in the South Baja area. May be viewed in Los Barriles. $ 8,000 obo. dtinnish [- at -] gmail.com - dtinnish [- at -] gmail.com


38 Foot 5th Wheel Toyhauler - Very clean 2007 Crossroads Crossterrain Toyhauler for sale. Cassandra704 [- at -] aol.com 624 141-0486. Located in Buena Vista. - Cassandra Coscia, Cassandra704 [- at -] aol.com, 624 141- 0486

Custom Painted Canvas Art By Irie. Just Painted Here In Pescadero - I just finished it. Acrylics on a 2' by 4' canvas I stretched. It will be hanging at Cerritos Beach Brewery in Pesky Tomorrow. $400 US. Irie - Irie, irieart73 [- at -] gmail.com, http://fineartamerica.com/profiles/3-chris-johnson.html, Pescadero


Casa Decor in La Paz and Cabo - Indoor And Outdoor Furniture, Patio furniture * Wicker & Rattan* Marble * Rustic hand painted furniture * Copper furniture * Lighting * Kitchen Cabinets * Doors * Floor & Wall covering * Art * Accessories * Metal Furniture* Fountains and Urns * Mexican furniture * Imports from around the world

Very Unique selection of furniture and accessories. Interior Design service! Custom made furniture! 12 Containers Just Arrived: Outdoor, Wicker, Rattan And And Cast Aluminum Furniture. Big Savings. Very Large Selection!


Largest Selection In The Baja!


Cabo: km 3.5 on four lane next to Artisanos; tel: 614-1768146 - vonage: 888-557-6533 Or contact Mary Aguirre. E-mail: mary.aguirre [- at -] casadecorcabo.com, www.antiquerowmarket.com / Mex Cell 624-176 8146 La Paz: 12, 000 sq. Warehouse 560 Marques De Leon 612-129 3364, USA Tel: 303-777-575 / E-mail: richards77 [- at -] pcisys.net, www.antiquerowmarket.com



Come In Now And Take Advantage Of The Start Of Our Season Sale!
Big Savings On Many Items!


For Sale, Glass Fusing Kiln And Supplies - Custom specialty glass fusing kiln, gloves, glasses and assorted tools. Amazing selection of Bulleseye fusing glass, frits and threads and other supplies. Serious number and variety of molds of different styles and materials. Priced to sell. 1/3 or less retail cost in the US. Expensive to ship and all impossible to buy here.$1,100 takes it all. Photo availble upon request. - Wendy Faith, wendy_faith [- at -] yahoo.ca, cell 612 118 6965, Todos Santos



Need a Ride to or From the Airport? Or Someone to Assist You With Errands? - I am a young, bilingual Christian man and I can provide you with rides to or from the La Paz or San Jose Del Cabo airports.

I can also help you with courier services, errands, or navigating the intricacies of dealing with Mexican businesses and the government; Car Registrations, TelCel and TelMex, CFE, Seguro Social, etc. Also offering weekly mail/grocery/supplies pick up in Cabo San Lucas/La Paz for individuals, restaurants and hotels.

Reasonable Rates - Contact: Ernesto, Cel. 612-117-7497, ernie_net [- at -] hotmail.com

Do You Need Home Services? - Electronic equipment repair, mechanical work, installation of mirrors and fittings, soldering of doors and windows, etc. Contact us, we are a team of prefesionals. Tel. 612-117-7497. e-mail: ernie_net [- at -] hotmail.com.

Necesitas algun servicio a domicilio? Reparación de equipos electrónicos, trabajos mecanicos, instalación de espejos y herrajes, soldadura de puertas y ventanas, etc. Contactanos, somos un equipo de prefesionales. Cel. 612-117-7497. e-mail: ernie_net [- at -] hotmail.com.
---

Submit your Misc. Sales and Services Available/Wanted articles here: http://www.bajawesternonion.com/submitad.asp


---
Featured Local Services Directory

Accounting Services

Frimar Group - SECOFI, INM, IMSS, foreign investments, FM2/3, registrations, immigration, property management, utility payments, water, CFE, fideicamisos, water rights. - E.C.M. Raquel Martinez Peralta, frimargroup [- at -] hotmail.com, 612-14-86907, Todos Santos.


---

Airport Transportation - Errands

Ernesto Miranda - Rides to/from La Paz/SJDC airports, courier services, errands, help dealing with Mexican business and gov't; Car Registrations, TelCel/TelMex, CFE, Seguro Social, etc. - 612-117-7497, ernie_net [- at -] hotmail.com

---

Computer Repairs

Josue Castillo Parts, service, cleaning, anti-virus, home networking. - jocama85 [- at -] hotmail.com, 612 143 1508, Pescadero


---

Counseling

Jolyn Wells-Moran, PhD Counseling - Twenty-nine years of experience, licensed mental health counselor (LMHC) available for counseling and/or therapy at the Healing Arts Center in Todos Santos. Supportive, totally confidential, cognitive behavioral and other best practice therapies for individual adults and counseling for couples. Sliding fee. - Jolyn Wells-moran, jwmcounseling [- at -] yahoo.com, wellsmorancounseling.bravehost.com/, 612 1059 091, Todos Santos


---

Home Services

Todos Santos Technologies - Water Syetem Installation, Tinaco cleaning, Satellite TV system installs and repairs. - Humberto Pardo, showmethetruth [- at -] hotmail.es, 612-104-2000, Todos Santos.

---

RV And Boat Towing

Baja RV and Boat Towing - Wherever you would like us to bring your boat or RV: Baja, USA, Canada. For further information, call us at 011-52-612-152-6065; or drop us an email at bajawheeling [- at -] gmail.com. You can also visit our web site at www.bajawheeling.com. bajawheeling [- at -] gmail.com, 612-152-6065


---

Solar Water Heating Systems

Solstice Solar Of Baja - Want a warm pool or hot shower without paying high energy bills? Visit Solstice Solar of Baja's website to learn about our quality systems designed for Southern Baja. - Skip Ackerman, info [- at -] solsticesolarofbaja.com, www.solsticesolarofbaja.com, 970-963-0846 or 624-142-8002


Your Ad Here! - Put your ad in front of over 3, 500 Baja Western Onion Readers twice a week.

Advertise your services in The Baja Western Onion here in our New Local Services Directory for only $5.00 per week. More Info Here
---
Return to Top
---
Real Estate, Rentals, and House Sitting - Available/Wanted
---
Casa Rivera Miramar - Price is reduced on this magnificent house on one half acre, located in Las Tunas area of Todos Santos. Over 3000 sq feet of living space with all utilities, including the furnishings. Stunning top floor patio offers 360 degree views of the desert, ocean, sunsets and the Sierra de la Lagunas! Floor plan allows for summer breezes and winter sunlight to create an incredibly comfortable year round living. With less than a 10 minute walk to the beach and a 5 minute drive to the famous surf break of La Pastora, this home offers multiple opportunities for full or part time occupancy. For more information and photos please visit: www.bajabeachviews.com

Several lots also available adjacent to the house in Las Tunas area as well. In addition, two ocean view lots very close to the beach club with magnificent views in Los Cerritos...all prices reduced to sell!

612-155-3389 MX cel 505-274-3149 US or by e-mail - chabraz [- at -] hotmail.com, www.bajabeachviews.com, 612-155-3389, Todos Santos


House Sitter - Retired Banker living in San Diego is available to house sit.Doing this 5 yrs. Cabo to East Cape,Punta Pescadero & Todo Santos. Referances. I fly to protect your casa.3 week minimum, (Requirement TV,internet on the beach!) Pets OK, Solar no problem. I will be available after Feb. Keep the banditos out! - Ted Lemanowicz, tlemanowic [- at -] sbcglobal.net, 760-727-5063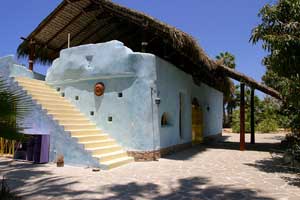 Todos Santos Beach House on a Tranquille Lush 5, 206.22 Sqmt Property - For Sale by Owner: - Two (2) separate driveway entries give the 5, 206.22 sq meter (1.25 acre) property privacy from both the front and back, giving flexibility to build additional homes or to split in the future. Soil on the property is rich organic black soil, ideal for other organic gardening.

Property is an enclosed oasis and has unlimited access to farm water that nourishes the over 85 mature mango trees, 80 lush palm trees over 5 feet, passion fruit trees, citrus fruit trees and avocado trees, all of which give the property its cool shade that is coveted in the region and frequently not available on other properties of comparable or more value in the desert landscape.
* Property has power, water (both municipal and farm water), gas and Internet.
* A 6-minute walk takes you to the secluded beach, and a 5-minute drive finds you in the heart of TS.
* Motivated Seller with Reduced Listing
If you have questions or would like to make an offer after viewing the property on YouTube (www.youtube.com/watch?v=krg9FEeiRtk), feel free to contact us. Save on the fee and make us a good offer. - Anh Walch, anhwalch [- at -] yahoo.com, 212-692-0912, Todos Santos


House Or ? What Have You Sitting - Hello, We are a semi-retired 50ish Canadian couple wishing to come to this area of the Baja for 6 weeks starting March 1st. We are willing to apartment/house or casita or RV sit and willing to help out in other ways as well. Please send email for more info to rharmer [- at -] mts.net - Rick Harmer, rharmer [- at -] mts.net, 204 589 6653, Todos Santos

Wanted 3 Month Lease Todas Santos - Looking for a fully furnished studio or 1 bedroom place under $600.00. Need internet, hard phone line to Telemex with their 1,000 peso a month unlimited calling to The States. Close enough to bike to town and beaches, would like ocean view.....But not a must! Have excellent references both locally & above the border. I am in the area now, looking for move in next week or the week after. Thank you in Advance, Michael Lafferman - Michael Lafferman , mlafferman13 [- at -] gmail.com, 6121303374, Todos Santos

House/pet Sitter Needed - We are seeking a house/pet sitter for approximately 10 days in the first part of March. Two very loving dogs and one "I am Queen of the Universe" feline friend. Our home has a pool, American television channels and is a five minute walk to town. So, if you would enjoy a free place to stay and are in need of some pet love, please contact us at caddisonthefly [- at -] yahoo.com. Thanks, Matt and Dawn -

---
Submit your Real Estate/Rentals/House Sitting/Property Management Services articles here: http://www.bajawesternonion.com/submitad.asp


---
Return to Top
---
Rides or Caravans Available/Wanted
Note: Ads will run for two weeks unless dated. Please list the date in the title, and specify which airport. Goes without saying, everyone shares expenses for beer, gas, food, etc

To remove your ad if you find a ride or caravan, let us know here: www.bajawesternonion.com/submitad.asp -
---
La Paz To So Cal, - Would like a ride to San Diego or there about's from La Paz the week of January 20, 2013, for two active 60 year olds plus a surf board bag with boards about 108 inches and two suitcases. Will pay our share plus. Must be in So Cal by 1/26. - Shirley Bly, pegasusbillshirley [- at -] yahoo.com, 310-480-5623 USA

Rider To Share Gas - Leaving Oregon to Cabo end of January, have room for non smoker rider in one of our cars to share gas. yodydody [- at -] gmail.com. yodydody [- at -] gmail,com

Seeking Co-pilot For Drive South - Leaving Northern California right around January 29, driving to Todos Santos. There is room for one human, and possibly one canine of suitable temperament & training. Planning to take 4 days. Share gas & driving. You get your own lodging. Only safe drivers need reply! - Jane Sipe, jasi57 [- at -] juno.com, 707-331-9718 (USA)

Caravan Down Baja Anyone? - Two of us Leaving Feb. 1 from Corvallis, oregon, would like to caravan with another car in mexico at least to la paz. we are going as far as San Jose Cabo. want to do a normal time mellow drive stopping at hotels. Not too fast paced! I drive every year so familiar with drive and language. Nice to have two cars in case of breakdowns ive found out. email yodydody [- at -] gmail.com - Barbara, yodydody [- at -] gmail.com, Cabo Pulmo-East Cape

Ride Available February From N. Calif. To TS - Departing Sacramento about Feb.3 to Todos Santos. Room for 1 person and belongings. Please phone us at 530-622-5350.

Ride Share - Depart northern Cal. sacramento area feb.4. for Todos Santos. we have space for 2 persons and some cargo. Route is freeway 5 and/or 101. arevalosan [- at -] aol.com, 530-622-5350

Driving Bus To TS From Phx Feb. 8-12 - I'm driving my bluebird/RV with a 12-foot utility trailer and rack from Phoenix to TS in early February. I can deliver supplies, materials, and of course you and your friends to points along the way. Please contact me for more details. Thanks, John. jedtimesaz [- at -] gmail.com, United States

Need Driver For Auto End of February - I have Ford with a five speed transmission and I need someone to help me drive into Baja, even as far as Todos Santos and La Paz. Departure from Carson City, Nevada. Share gas expense only. lowerbaja [- at -] yahoo.com, Baja California Sur

---
Submit your Rides or Caravans Needed/Available articles here: http://www.bajawesternonion.com/submitad.asp


---
Return to Top
---
Pet Corner (Lost and Found pet articles will run for two weeks)
Let us know if you find or place your pet so we can remove your ad -
---

Lost & Found Dogs - If you have lost your dog please check our Baja Dogs La Paz Official fb site to see if your dog is listed there. If you think your dog has been stolen or somehow may be in La Paz send his/her pic to Lostdogs [- at -] bajadogslapaz.org. Claudia will post your dog and this is sent out to more than 600 people as well as posted on our fb site. You can also print these Posters and distribute them. Our success rate is very high approx 80% result in reuniting pet with owner. You can sign up to receive this service also. - Claudia H., bdlp [- at -] BAJADOGSLAPAZ.ORG, www.bajadogslapaz.org, 612 255 8948

Baby Dove Rescue - Is there anyone who will take a baby dove? It was found 2 nights ago and is doing OK, however, I am no longer available to foster the bird. If anyone knows of someone who does this, please let me know. I am told the baby bird might be about 2 weeks old. Thank you for your help or info. - Cindy, photosumitra [- at -] sbcglobal.net, 612 118-4552

Found: Adorable Pup - Shaggy little white male dog needs a home, sweet as can be. Fixed, shots, ready for love, if not claimed by next Wednesday. - Monica, Monicaqu [- at -] yahoo.com, 612-119-9275

Raider Needs A New Loving Home - 2 year old male arctic malmute. very odediante, knows hand signals. needs loving home. Call 612-137-1926. call for appointment to see in todos santos - Glenn Eige, eigeinbaja [- at -] yahoo.com, 612-137-1926, Todos Santos

Lady Kitties in Need of Home - 2 genteel, attractive, mature (spayed)lady felines seeking full time accommodation. We enjoy peaceful, indoor lodging as napping is our preferred past time. Although we do venture outside for reasonable periods of time if the grounds are safe and secure, we do not like being left outdoors at night. We wish for a n/s, pet free environment without rambunctious annoyances. Our needs are simple; fresh water, dry cat food and a bedtime snack ("Temptations" is our favorite). We especially appreciate being brushed regularly and having a daily cleaned litter box of "Scoop Away" available, discreetly placed. We display affection when our needs are met. We require normal health care and can provide a medical history. Qualified, serious inquiries, please. 612-142-1359

Free Puppy - 4-5 month old male pup. His collar was cutting into his neck but he is recuperating nicely. He looks like a doberman mix but tiny. - Teri Sahli, terisahli [- at -] hotmail.com, 612-168-5540

Beautiful Black Cat With Green Eyes - This cat was abandon and is one of the friendliest cats I've ever met - he will certainly keep you laughing. This cat needs a loving home. Give me a call or email me and I can send you pictures of him. - Dean Mcquillen, todossantos1 [- at -] hotmail.com, 612.133.0311


Good Info On What To Do If You Lose Your Dog In Baja (or Anywhere) - This excellent article courtesy of Baja Insider: www.bajainsider.com/baja-life/pet-care/findinglostdogs.htm -
---
Submit your Pet Corner articles here: http://www.bajawesternonion.com/submitad.asp (and remember to Spay or Neuter your pets)


Return to Top



---
Quote of the Day: " Not out of mere charity, but because peace in our time requires the constant advance of those principles that our common creed describes; tolerance and opportunity, human dignity and justice. " ~ Inaugural Address, President Barack Obama, January 21, 2013


---
Looking for the complete Community Events Calendar? Click Here!


---
Return to Top
---
---
Help Support The Baja Western Onion!

We can accept donations by Credit Card, PayPal, cash, check or direct deposit.

For more information, please visit our web site at http://www.BajaWesternOnion.com/donate.asp.
Copyright © 2006 - 2012. The Baja Western Onion. All Rights Reserved. Published Using 100% Recycled Electrons :)
Return to Top
---