On The Web Site:
---
Today's Weather
Click for Forecast


Click for Larger Maps


Click for Forecast

---
Community Access
Policia Preventiva
Todos Santos Police
612 145-1052
Commandante Navarro

Ministero Publico
State Police
612 145 0198
Commandante Erigoyen

Bomberos
Fire Department
Cel. 612-142-6387
Commandante Cadena


---






---
Baja Western Onion
Alan Thompson - Publisher
Debra Webster - Editor
Advertising Information
e-mail For General Feedback
---
---
News and Events, Questions and Answers, Food And Fun
---

Rincon De Cuentos- Children's Library Opening - The Palapa Society Children's Library will open Friday, Nov. 30. We are open to children ages 3 to 17. Membership is free. Please join us every Friday from 1 pm to 5 pm. Children's movie at 3 pm. Bring your beach chair or towel to sit in the sand for the movie. Popcorn will be served. Saturdays 10 am to 1 pm. Children's Library open. Story tellers at 10:30 am and 12:30 pm. Please remember we take gently used books in for other in the community to enjoy. theranchkidz [- at -] yahoo.com, Todos Santos

Tickets Now Available To The Progressive Dinner To Benefit Hogar Del Nino! - Join us on Monday, December 17th for a fun filled evening of great dining. We'll begin at 5:30 PM at Hotel Guaycura Sky Bar with a welcome cocktail and appetizers from various local restaurants. Then, as part of the excitement, draw your dinner location out of a hat and proceed to the designated restaurant. After dinner, reconvene at the Hotel Casa Tota rooftop bar for coffee and dessert buffet. Ticket price is $80 USD or 1,000 pesos. Thanks to the generosity of participating restaurants, hotels, businesses and individuals, over 95% of funds raised will directly support the children at the Hogar. Get your tickets now from Tecolote Bookstore, Lisa Welsch lwelsch [- at -] cbriveras.com , Nancy Serfas nancyserfas [- at -] aol.com or Mary Beth Howard bajamarybeth [- at -] yahoo.com. Previously reserved tickets should be purchased from Nancy Naigle. - Nancy Naigle, nnaigle [- at -] att.net, 612-178-0040



Sign The Security Petition Today! - In response to community concerns regarding home break-ins, a letter from the Asociacion de Las Colonias de Todos Santos (ACTS) Board of Directors was given to Governor Covarrubias Villasenor when he visited Todos Santos on Thurs, Nov 22, 2012. The purpose of the letter was to formally ask the Governor and State Police Commissioner for financial and investigative help. We and other members of the Todos Santos, Pescadero and surrounding communities are in the process of gathering as many signatures as possible by December 3rd in support of these requests. Two places where you can sign the petition are at the UPS office/Internet store (across from La Esquina) during business hours; or in front of Casa Verde (the green house on Las Playitas, near Internacional) on Wed, Nov. 28th, from 2-5 PM and Thurs, Nov. 29th from 9AM to 12 noon. Email ACTSsafetycommittee [- at -] gmail.com for additional places to sign the petition. Please sign the petition this week to show community support on this issue!

In addition, the Association would like to thank everyone who took the time to write us with their concerns. You have all been heard, and the ACTS letter and the Petition Drive are the first steps in answering the need for action. - Asociacion de Las Colonias de Todos Santos

Firma La Petición De Seguridad Hoy! En respuesta a la preocupación de la comunidad por los robos a casa-habitación, la mesa directiva de la Asociación de Las Colonias de Todos Santos (ACTS) entregó una carta al Gobernador Covarrubias Villaseñor cuando estuvo en Todos Santos el jueves 22 de noviembre de 2012. El propósito de la carta era pedirles formalmente al Gobernador y al Procurador, ayuda financiara y para investigación. Nosotros, y otros miembros de Todos Santos, Pescadero y áreas circunvecinas estamos en el proceso de recaudar el mayor número de firmas posibles antes del 3 de diciembre para apoyar éstas peticiones. Hay dos lugares donde puedes firmar la petición, la papelería/oficina de UPS e internet (enfrente del Café La Esquina) durante su horario de operación, o el miércoles de 2 a 5 PM y el jueves 29, de 9 a 2 PM en frente de la Casa Verde ( sobre el camino a Las Playitas , cerca la calle Internacional) . Envía un correo al ACTSsafetycommittee [- at -] gmail.com, para otros lugares para firmar la petición. Firma la petición ésta semana para mostrar el apoyo a la comunidad en éste asunto.

Además, queremos agradecer a todos ustedes que se tomaron el tiempo de escribirnos, todos han sido escuchados, la carta del ACTS y recaudación de firmas son los primeros pasos. - Asociacion de Las Colonias de Todos Santos /td>
Senior Card And Driver License - For those of you who have a valid FM visa and are over 60+ yrs old and are interested in obtaining a Senior Card and State Driver License in one day, Matthew at Southern Baja Legal Services | LEXSUR Group will be coordinating a trip to get these two items taken care-of --once a week, every Wednesday at 10am--we will meet at our office in La Paz, next to Autozone. The benefit of having a Senior Card is that you get discounts on things such as the Bus Terminal, Water Dept., you should with Property Taxes, and 50% off the driver license fee. The benefit of having a State Driver License is that it is good to identify yourself with if you ever get pulled-over and show the traffic police that you are not a tourist, but a local resident just like him/her. The fact that there are several prior-stops getting requirements full-fill (such as: red-cross, picture place, copies, laboratory etc) we require a minimum of 5 people, so if you're interested please sign-up by emailing us. We will send you the fees and documents you'll need to bring with you. - Matthew Carrol, matthew [- at -] lexsur.com, www.lexsur.com, 612-140-5561, La Paz

Movie Night "Intouchable" - Here it is, so many wanted to see this great film, Friday, Nov. 30. Possibly the best French film ever! Thai food dinner at 6pm (RSVP) Movie after 7pm. Teatro Luna Azul. Directions and info: www.teatrolunaazul.com bluemooninbaja [- at -] yahoo.com

Searching For A Motorcycle Or Quad - Hey! I'm Antoine, I'm new in Todos Santos and looking to buy a used motorcycle or quad, in good condition. My price range is around 1,500$ and I can pick up in La Paz or Cabo, or possibly further. Let me know if you can help, please use my email adress ;) I'm also searching for a furnished room with bathroom and place to make meals. I am friendly and open to sharing space. Contact me to discuss price. - Antoine, cendrier [- at -] gmail.com, Todos Santos


Bribe At Los Cabos Airport? - I drove my car down from San Diego and flew back with my friend the same week. We went to get our visas, but the Mexican offical/guy asked us each for $50 US. He refused to give us a receipt. Was this legitimate? plainjane47 [- at -] hotmail.com

Short Answer: "If you paid a Mexican official directly with no receipt then you were most likely defrauded." - Editor.

Noche De Moda 2012 - December 27, 2012 - 5 to 7 pm, Casa Dracula, 12 Calle Horizonté, Todos Santos, B.C.S. Featuring: Joella Corado (Belazul Swimwear), Linda Hamilton (Nomad Chic), and Rosy Ramírez. After party at La Esquina immediately after the show featuring special guest DJ... Tickets: 80 mn per person in advance / 100 mn per person at the door. Tickets available at Pura Vida, La Esquina & Casa Dracula. Tickets on Sale December 3 at La Esquina, Pura Vida & Casa Dracula - Limited Seating, so get your tickets soon! - Linda Hamilton, nomadchic [- at -] lindahamiltondesigns.com, www.lindahamiltondesigns.com, 612.105.2857 or 415.381.9087, Todos Santos


New Immigration Law Update - Southern Baja Legal Services / LEXSUR Group would like to thank everyone that attended our 1st Immigration Seminar in TS. For those who've attended or met me/the team, you probably know by now that our teams' effort has been to keep-up with all the ongoing changes with this New Immigration Law that kicked-in this past Nov. 9th, one goal is to understand the difference between the Old vs the New Mexican Immigration Law so we could then pass-on/share the information with you. Unfortunately, we had to postpone our 2nd meeting until further notice, because up-until this past Friday lots of Immigration related info had not been publicly made available or at least confirmed by the INM staff.

E.g. The first piece of information that I think you all need to know is what your current visa (under the old law) such as: a Tourist Card, FM3, FM2 or Inmigrado, is now equivalent to as of Nov. 9th (under the new law) either a: visitor, temporary or permanent resident thus, allowing you to easily identify what type of process you'll have to do based on your current status.

To assist you, we have put together our English version of the Immigration Visa Equivalence Chart, which was uploaded onto the INM site this past Friday. For the chart and more information on the new law, you can visit our website: www.lexsur.com. Enjoy! - Francisco Gonzalez, francisco [- at -] lexsur.com, 612-122-5529, La Paz


Enjoy! - a relaxing atmosphere in downtown Pescadero at micro brewery, Cerritos Beach Brewing Co. We serve great beer & eats, with live music every Wednesday, Saturday and Sunday. We are well known for our home brewed Root Beer, Cream Soda, Ginger Ale and our old fashioned floats.

New Hours - Tuesday-Saturday 12pm-10pm ~ Sunday 12pm-8pm
Saturdays - Open mic ~ 5pm-8pm
Sundays - Football ~ 11am- 4pm & Blues and Brews, our in-house band ~ 5pm-8pm
Wednesdays - Open mic ~ 5pm-8pm
Thursdays - Football ~ 5pm

Enjoy Pool and Board Games in air conditioned comfort. The perfect meeting place for your club or gathering. - Robert Dale , cerritosbeachbrewing [- at -] gmail.com , cerritosbeachbrewing.wordpress.com, 612 102-1534, Pescadero



Crib To Borrow? - Does anyone have a crib I could borrow for 4-5 nights beginning Dec 1? I have guests coming with a little one. A fold-up playpen might also work. Thanks so much. - Lauren, llowe369 [- at -] gmail.com, Todos Santos


Dec. 5th Style Show In Los Barriles - In case you have to miss the dates on the Pacific side for Linda Hamilton's Collection style show, we are having her here in Los Barriles:

Fashion Show and luncheon at 12 noon in the Bayview restaurant at Palmas de Cortez Dec. 5th. Linda Hamilton, interior designer, fashion stylist—and entrepreneur, has spent years traveling the world on a quest for exciting and authentic apparel and accessories for her new collection, Nomad Chic. She wowed the attendees at her showing last May in the Los Cabos area. Nomad Chic's carefully curated merchandise is a combination of unique and limited edition creations by a host of international designers (which you will not find in other stores) along with Linda's own jewelry and accessories collection. Modeling will be casually done throughout the luncheon.

Lunch to be served has 3 choices: a burger plate $9, chicken salad $13 or shrimp salad $16 US. This includes the tip and taxes. (This is your ticket price.) Margaritas and house wine per glass $4 US. 10% of her sales will go equally to our own ALMA (Our humane society) and the Guild (Mexican children's scholarship fund). Tickets sales will be from Wed. Nov. 28th Thru the 3rd of Dec. or will-call to: Morghan 124-8071 or Cheryl 141-0308. sunsetmorghan [- at -] yahoo.com, Los Barriles

How Much? - Does anybody know how much the shuttle is from Todos Santos to the airport in San Jose Del Cabo? Sure would like to know soon. Thanks for any info you can give me. Seva from San Ignacio. - Seva Garrett, all.r1 [- at -] hotmail.com, 8054977767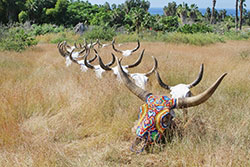 Attention All Artists - The Skull Project - - Chicago had its bulls and Toronto has its polar bears. Now Todos Santos has it's cow skulls! The Skull Project is a fundraiser for Hogar del Nino. Any artist or crafter is invited to decorate a skull however they would like. Skulls will be displayed at Galeria de Todos Santos during the Art Festival in February and sold by silent auction.

You can decorate your own skull or I have beautiful skulls for sale for 200 pesos. All proceeds will go to support the children at Hogar del Nino! - Nancy Serfas, nancyserfas [- at -] aol.com , PadrinoProject.com, 612-119-8047


Bring My Sofa From San Francisco To Todos Santos - I'm looking to bring a sofa bed or two down from San Francisco to Todos santos sometime in december. Anyone with space on a truck or in a van would be greatly appreciated. I can pay $100 per sofa to supplement gas cost. Can load and unload at both locations. Thanks. Joyce - Joyce Baranowska, jbaranowska1967 [- at -] gmail.com, United States



La Paz Reggae Fest 2012 - First annual La Paz Reggae Fest, December 1st. 2012 at 10:00am, San Pedrito Beach, with national and international bands and DJ´s, the event is presented by Charo Producciones Internacional and host band Riddim Forz. - 612 151 2481, www.facebook.com/LaPazReggaeFest2012

Small Works Art Show - The Cafelix art show of small but precious works of art is coming soon. Artists are invited to bring their work to Cafelix on Monday, Dec. 10, between 11 a.m. and 1 p.m. - up to five pieces for a hanging fee of 50 pesos - art no larger than 12" on a side and no more than $150 sale price. Opening reception is on December 13th following the meet the artist with Doug West at 5:00. oscarntori [- at -] yahoo.com, Todos Santos

Por Que 5K? - Por que el ejercicio es bueno para tu salud!!! Start now!- it's not too late - start walking and build up to a
run. If you do a little every day you will feel stronger, cuter and smarter. The Todos Santos 5K walk run is Saturday, December 29th - open to all ages for lots of fun and moral support. Three miles is not very far - you can do it. oscarnotori [- at -] yahoo.com, Todos Santos

A.L.M.A. Needs Companion Flyers - We Desperately need companion flyers for our four legged friends. Anyone flying Alaska to Portland or Vancouver (not Horizon Air) or WestJest to Calgary or Vancouver - we have homes Waiting for these little guys and gals. This is a hassle-free way to contribute to your community and do a fantastic deed for our four legged community as well!!! Please call or email Sheila Marshall at 624-137-7683 (MX cell) or 206-414-2982 (US phone - leave message if no answer) or bajasheila [- at -] yahoo.ca - Sheila Marshall, www.almacares.com, 624-137-7683, Los Barriles

Need A Gardener? - My gardener is a nice young man with a wife and 3 small children and is looking for more work in the Todos Santos or Pescadero area. nancyserfas [- at -] aol.com

Art Walk! - The street of Centenario in the historic district of Todos Santos is proud to host an art walk with wine and music and great art on Thursday, November 29, from 5-7 p.m. Be sure to enjoy dinner at Landis' or Caffe Todos Santos at a 10% discount and celebrate the beauty of our town. - Tori Sepulveda, oscarntori [- at -] yahoo.com, Todos Santos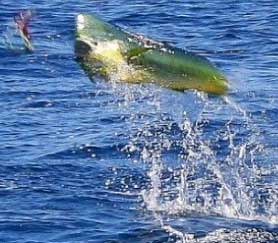 Todos Santos Fishing Charters - Why deal with a middleman? Come direct to the owner/operator
Fully Registered Sportsfishing Company


Bilingual Crew


Top Quality Tackle and Gear
Whether game fishing or whale watching, contact us for your ocean adventures. Visit our website for full details: www.fishingtodossantos.com or www.todossantosfishingcharters.com.

Package deals available when booking fishing and our casita for your complete holiday - www.bajasurtodossantos.com, or call Lee at 612-119-7880 or Brenda at 624-114-1351


Free Washingtonians! - I still have too many Washingtonian palm trees. Dress up your new property for free. Hearty and durable. Trees range from 3-8' tall so they are not too hard to move. If you don't want to dig them yourself, my gardener can dig them for you. nancyserfas [- at -] aol.com


Nomad Chic At Casa Dracula, December 1, 2012 thru March 1, 2013 - , Casa Dracula, Todos Santos. ...an evolving collection of apparel, jewelry and accessories from around the globe. - Linda Hamilton nomadchic [- at -] lindahamiltondesigns.com, 612.105.2857 or 415.381.9087

Felipe's North Of Pescadero - Five of us had a wonderful meal at Felipe's. Great food and service....nice to give business to the locals who really appreciate it. If you are looking for a real local experience, check out Felipe's. Look for the surfboard. srbranzanti [- at -] gmail.com

Veterinary Hospital In La Paz. - My dog was recently diagnosed with an "inoperable"tumor by 2 vets. I was recommended by a friend, who had been a Professor in the Vets department at UC Davis, that Dr. Gabriel Meza Leon of Dogtor House in La Paz was one of the best surgeons she had worked with, and if anyone could do it he could. A six-hour surgery with gas and epidural later, she is home and recovering.

He has a fully equipped hospital facility, with Ultra sound, X Ray equipment and 5 trained vets and a full time anesthesiologist on staff. Night staff for post op care. I can't recommend him more highly. The post op care has been superb. Last but not least all the prices for every procedure are displayed on the wall in the waiting room. Same prices for everyone Gringo and Mexicans. A real find. Dr. Gabriel Meza Leon 612-122-1623. Calle Ignacio Ramirez 1650. - Jenny Armit, Baja California Sur


---
Submit your News and Events, Questions and Answers articles here: http://www.bajawesternonion.com/submitad.asp

---
Exchange Rate - Mexican Pesos to $1 USD - Courtesy exchange-rates.org
---
Return to Top
---
Featured Events This Week
Please Note: The "Featured Events This Week" section is limited to non-recurring community events (Sorry, no "Happy Hours," "Daily Specials," "Weekly Classes," or other recurring business activities or workshops.)


---
Wednesday, November 28
Big Red Wednesdays Return to La Bodega de Todos Santos - Fine red wines & Doña Guillermina's Tamales (vegetarian options available) Mexican guitar from Los Dos Tolines . 5-8pm Calle Hidalgo, labodegadetodossantos [- at -] gmail.com, 612 152 0181

Thursday, November 29
Mangos Opening Reception - 5-7 pm, Mangos Gallery, Todos Santos. Gala opening reception at Mangos Gallery on Centenario. Come see new work by the 6 artists of Mangos and enjoy special opening night discounts throughout the store. Contact: Tori Sepulveda oscarnotori [- at -] yahoo.com


Art Walk! - 5-7 pm, calle Centenario, Todos Santos. The street of Centenario in the Todos Santos historic district will be filled with fun and music. Enjoy dinner at Caffe Todos Santos or Landi's at a special 10% discounted price. Contact: Tori I Sepulveda oscarntori [- at -] yahoo.com

Friday, November 30
Movie Night "Intouchable" - Possibly the best French film ever! Thai food dinner at 6 p.m. (RSVP) Movie after 7 p.m. Teatro Luna Azul. Directions and info: www.teatrolunaazul.com bluemooninbaja [- at -] yahoo.com

Saturday, Dec. 1
La Paz Reggae Fest 2012 - First annual La Paz Reggae Fest, December 1st. 2012 at 10:00am, San Pedrito Beach, national and international bands and DJ´s. Host band Riddim Forz. - 612 151 2481, www.facebook.com/LaPazReggaeFest2012


Nomad Chic At Casa Dracula - Begins today and continues thru March 1, 2013 - Mon to Sat. Casa Dracula, Todos Santos ... an evolving collection of apparel, jewelry, and accessories from around the globe. Contact: Linda Hamilton nomadchic [- at -] lindahamiltondesigns.com, 612.105.2857, www.facebook.com/pages/Nomad-Chic/184057581646858?fref=ts

Sunday, Dec. 2
Live Music at Napoli Pizza Eli Madden Plays Acoustic Rock from 5pm-8pm, Napoli Pizza, El Pescadero. Madden's music featurestasty originals and classic rock renditions. - Contact: Eli Madden elikewise [- at -] mail.com call 612-119-4659, or visit www.mountaingrip.comwww.mountaingrip.com

---
The Print-edition Of The Baja Onionskin Online - The Baja Onionskin is a printable version of the Community Events Calendar for the week. During the summer, we'll discontinue printing out and distributing paper copies but we'll post The Onionskin in PDF format online for download. Please feel free to download, print and distribute to your guests and visitors as you see fit. You can download it here: www.bajawesternonion.com/onion-skin.asp. -
---
Download This Week's printable edition of The Baja Onionskin Community Calendar
in PDF format Here: www.bajawesternonion.com/Onionskin/current.pdf
---
Baja Western Onion Readers Want To Know About Your Events! To Submit A Community Event, Go Here: www.bajawesternonion.com/submitad.asp.


Anyone planning an event should check the Online Community Calendar
before choosing a date to see if something else is already planned and avoid conflicts. -
---
Return to Top
---
Misc. Sales and Services Available
---
Van Be Gone - 1999 Dodge Hi Top Van. Nice body, paint, interior (leather seats), carpet. Everything works well...new tires and battery. Runs great. We just don't use it.

Easy to drive and easy to park, responsive, good visability. Great for camping, airport runs, tours. South Dakota licensed. 75,000 miles...Call or Email to see, want a few more pics or a little more information.

Priced to sell: $6,000 USD (OBO) - Chuck Cimino, carlosylina [- at -] hotmail.com, (612) 145-0562, Todos Santos



Proline Center Console - For sale: 24ft Proline Center Console, 2006 225 Honda 4-stroke 600 hrs,all electronics,built in bait tank, marine toilet,cover, excellent condition $32,500 - George Van, cabosheri [- at -] yahoo.com, San Jose Del Cabo

Beach Nanny - Need a fun and reliable babysitter. Maybe just a day or a night away from the kids. Whether on holiday or living here sometimes we all need a break from the little ones. I am a 25-f Canadian living here in Pescadero with my husband. I can offer my services from just spending some time with the kids on the beach while you go enjoy some time to yourself. Get a massage or a refreshing margarita. If you need something a little more then that, i can come to your house or hotel. I cook very well and can also do some light house cleaning if needed. For more info please give me a call or email me. - Leia Gonzalez, leiabradley [- at -] hotmail.com, 624-116-0617, Pescadero

Casa Decor in La Paz and Cabo - Indoor And Outdoor Furniture, Patio furniture * Wicker & Rattan* Marble * Rustic hand painted furniture * Copper furniture * Lighting * Kitchen Cabinets * Doors * Floor & Wall covering * Art * Accessories * Metal Furniture* Fountains and Urns * Mexican furniture * Imports from around the world

Very Unique selection of furniture and accessories. Interior Design service! Custom made furniture! 12 Containers Just Arrived: Outdoor, Wicker, Rattan And And Cast Aluminum Furniture. Big Savings. Very Large Selection!


Largest Selection In The Baja!


Cabo: km 3.5 on four lane next to Artisanos; tel: 614-1768146 - vonage: 888-557-6533 Or contact Mary Aguirre. E-mail: mary.aguirre [- at -] casadecorcabo.com, www.antiquerowmarket.com / Mex Cell 624-176 8146 La Paz: 12,000 sq. Warehouse 560 Marques De Leon 612-129 3364, USA Tel: 303-777-575 / E-mail: richards77 [- at -] pcisys.net, www.antiquerowmarket.com



Come In Now And Take Advantage Of The Start Of Our Season Sale!
Big Savings On Many Items!


Diane, The Pie Lady Caters - New menu each week: Order no later than Wednesday, November 28 for Friday pick up. This week: Cream of Broccoli Soup, Chicken Parmesan, Pasta, Sauteed Greens in Olive Oil and Garlic, Cole Slaw, Pumpkin Pie. Order via email: dianejoy39 [- at -] yahoo.com. $25usd per generous portions. Orders taken for fruit pies, savory pies, quiche, carrot cake, brownies, cinnamon rolls, caramel rolls, potato salad, macaroni salad... for events, parties, special requests, email or see Diane at La Esquina farmer's market on Wednesdays and Saturdays at La Canada del Diablo market. - Dianejoy, dianejoy39 [- at -] yahoo.com, Todos Santos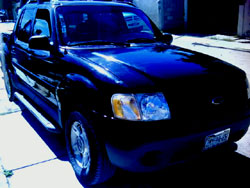 Ford Explorer Sport Trac For Sale - Luxury edition, air conditioner, 6 cylinders, automatic trans, leather seats, sunroof, baja plates. $6700 usd. Cel. 612-168-3318. ernie_net [- at -] hotmail.com

SUV Honda Passport For Sale - 1994 model, 6 cylinders, air conditioning, 4WD, automatic trans, 4 doors, baja plates. $23000 pesos. Cel. 612-117-7497. ernie_net [- at -] hotmail.com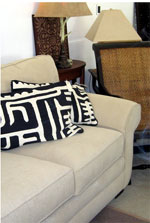 Great Holiday Gift Items And Furniture For Your Home! - We have a variety of home accessories that make great holiday gifts. Our Argentinian cutting boards, candles, cocktail napkins, decorative glass plates etc. Plus, great furniture for your home! Come visit us when you are in Cabo, we'd love to meet you. To visit our showroom, please call 624-129-8691 - Sandra, scandiber [- at -] yahoo.com, http://www.masmilagros.com, to set up a visit call 624-129-8691

Trailer/palappa/outside Wet Bar For Sale - Located in Mountain Shadow RV Park,west of Pescadero which is south of Todos Santos. These 3 year old improvements are truly one of a kind. Includes 22ftx42ft steel palappa, 10ftx22ft 2nd story viewing deck(great for sunrises and sunsets), 30ft 1987 travel trailer in great shape, L-shaped 3ftx12ft granite top wet bar, propane tank, hot water tank, pila with automatic pressure pump, large private bathroom/shower, fridge, barbeque, and 9ft privacy walls on the back and one side. Cost $42,000--will sell for $29,900. shearer49 [- at -] yahoo.com, Baja California Sur

Great Music Available For Your Party, Event, Or Venue - Music duo Jewels & Johnny Nation return to Baja in mid-December, just in time to entertain at your holiday party or event! Blues, country, folk, and classic rock & roll, catchy originals and favorite covers, mellow dinner music to full on dance party, our shows are always a good time! Check out our website at the link below for music, video, and pictures to get to know us and our music. You can also find many of our videos on You Tube. Then get in touch about booking us to provide great, affordable entertainment for your party, event, or venue. We are based in Todos Santos but are willing and able to travel for the right gigs. Peace! - Jewels Nation, jewelsnation [- at -] gmail.com, http://jewelsandjohnnynation.com, Todos Santos



Need a Ride to or From the Airport? Or Someone to Assist You With Errands? - I am a young, bilingual Christian man and I can provide you with rides to or from the La Paz or San Jose Del Cabo airports.

I can also help you with courier services, errands, or navigating the intricacies of dealing with Mexican businesses and the government; Car Registrations, TelCel and TelMex, CFE, Seguro Social, etc. Also offering weekly mail/grocery/supplies pick up in Cabo San Lucas/La Paz for individuals, restaurants and hotels.

Reasonable Rates - Contact: Ernesto, Cel. 612-117-7497, ernie_net [- at -] hotmail.com


Prowler for Sale - 1987 Prowler 5th wheel, no leaks in the last rainfall. 22 feet long, 15,000 pesos OBO. It is currently in Baja Serena R.V. in Pescadero. 88 fat. - Brian Baldwin, bajatracker [- at -] hotmail.com, 612-147-5499, Pescadero

Toyota 4 Runner For Sale - Toyota 4-Runner for sale: Mileage 144k, 5 speed manual transmission, 4 wheel drive, V6 engine. Runs well. Older model, but have redone everything in the past two years: All new belts, hoses, radiator, clutch, starter/electrical, shocks, large all-terrain tires, cd player with iPod attachment with radio, etc. South Dakota reg only. Email for picture or to see it. Pudding4 [- at -] iCloud.com $3,000 us or BO. lauriecpb [- at -] me.com


Solar System - Complete Solar System, Six 180 watt panels, Outback Charge Controller, Outback Inverter, Outback Mate, Batteries included also but they are mostly worn out. - Jim Herrick, jimherrick81321 [- at -] gmail.com, Todos Santos

1972 Trillium Camper Trailer - Like new! 13', stove, refrigerator, sink, sleeps 3! Only $3,900.00 USD - Gary Sheveland, 624 154 1570, Cabo San Lucas

Generator 12.5 Kw Onan/cummins Propane + Other Fuels Capable - Onan 12.5 kw Generator. Propane and can also be run on natural gas or gasoline with minor modification. Gen is one of a series used as backup for a cold storage facility. It was never used other than run and serviced each month to be sure the backup system worked properly in the event the main cooling system failed. Runs at low RPMs, it's a real smooth and steady workhorse. We are only selling because we bought it for backup for our air compressor and now our existing power station is repaired and now we don't need two for our dive shop needs. Contact Chris at Cabo Pulmo Watersports at 624-130-0367 or email me at dive [- at -] cabopulmowatersports for more info. If you want to see it and see it work, we have it set up and you can run it at the dive shop here in Cabo Pulmo. Asking $2700. USD - Chris Caseber, dive [- at -] cabopulmowatersports.com, 624-130-0367, Cabo Pulmo-East Cape

Wonderful Cleaning Lady Available - Available 3 days a week in Pescadero or Todos Santos , no english speaking. Please call for references and contact: Cat at 612 102 83 93. - Cat Chambaret, chambaretcat [- at -] mac.com, 612 102 83 93, Todos Santos



Do You Need Home Services? - Electronic equipment repair, mechanical work, installation of mirrors and fittings, soldering of doors and windows, etc. Contact us, we are a team of prefesionals. Tel. 612-168-3318. e-mail: ernie_net [- at -] hotmail.com.

Necesitas algun servicio a domicilio? Reparación de equipos electrónicos, trabajos mecanicos, instalación de espejos y herrajes, soldadura de puertas y ventanas, etc. Contactanos, somos un equipo de prefesionales. Cel. 612-168-3318. e-mail: ernie_net [- at -] hotmail.com.


New Weed Eater - I have a new 30cc Black Hawk weed eater with large sppol of line. This can make easy work of your weeds or small lawn areas. Paid over $2,100 pesos. Will sell for $1,700 pesos - Larry, todoslarry [- at -] gmail.com, 612-137-9229


---
Featured Local Services Directory
Accounting Services

Frimar Group - SECOFI, INM, IMSS, foreign investments, FM2/3, registrations, immigration, property management, utility payments, water, CFE, fideicamisos, water rights. - E.C.M. Raquel Martinez Peralta, frimargroup [- at -] hotmail.com, 612-14-86907, Todos Santos.


---

Airport Transportation - Errands

Ernesto Miranda - Rides to/from La Paz/SJDC airports, courier services, errands, help dealing with Mexican business and gov't; Car Registrations, TelCel/TelMex, CFE, Seguro Social, etc. - 612-117-7497, ernie_net [- at -] hotmail.com

---

Cleaning Services

Justin Lindholm - Got dirt or grime? Maybe it's time for a professional cleaning. Services Offered: Tile & Grout Cleaning and Sealing -Natural Stone Cleaning and Sealing -Fine Rug Cleaning -Upholstery/Furniture Cleaning. Free Estimates - chubbsurf67 [- at -] yahoo.com, 612 105 7421, Pescadero


---

Computer Repairs

Josue Castillo Parts, service, cleaning, anti-virus, home networking. - jocama85 [- at -] hotmail.com, 612 143 1508, Pescadero


Counseling

Jolyn Wells-Moran, PhD Counseling - Twenty-nine years of experience, licensed mental health counselor (LMHC) available for counseling and/or therapy at the Healing Arts Center in Todos Santos. Supportive, totally confidential, cognitive behavioral and other best practice therapies for individual adults and counseling for couples. Sliding fee. - Jolyn Wells-moran, jwmcounseling [- at -] yahoo.com, wellsmorancounseling.bravehost.com/, 612 1059 091, Todos Santos


---

Home Services

Todos Santos Technologies - Water Syetem Installation, Tinaco cleaning, Satellite TV system installs and repairs. - Humberto Pardo, showmethetruth [- at -] hotmail.es, 612-104-2000, Todos Santos.

---

Housesitters Available

Temporary Position Sought - Need a house sitting arrangement while our casita is being remodeled, Pescadero preferred. We're available just after Christmas through February. We're a neat, clean, mature couple who don't mind watering plants and love dogs and cats. We can pay for our electricity and gas. Local references. - Jolyn Wells-Moran, jowellsmoran [- at -] gmail.com, 612 1059 091


---

RV And Boat Towing

Baja RV and Boat Towing - Wherever you would like us to bring your boat or RV: Baja, USA, Canada. For further information, call us at 011-52-612-152-6065; or drop us an email at bajawheeling [- at -] gmail.com. You can also visit our web site at www.bajawheeling.com. bajawheeling [- at -] gmail.com, www.bajawheeling.com, 612-152-6065


---

Online Advertising

Your Business Here! - Put your ad in front of over 3,500 Baja Western Onion Readers twice a week for a little as $5.00 per week. Advertise your business here in our NEW Local Services Directory. More Info HERE
---
Submit your Misc. Sales and Services Available/Wanted articles here: http://www.bajawesternonion.com/submitad.asp


---
Return to Top
---
Real Estate, Rentals, and House Sitting - Available/Wanted
---

Cerritos Beach Home For Rent - We are offering The Great Escape,3 bdrm,2 bth.fully furnished private estate at Cerritos Beach.200 yrds. from the dune.Includes huge pool,jacuzzi,palapa bar,fully walled,complete outdoor gym,state of the art solar,big screen with Dishnet included,fulltime groundskeeper living in RV on backlot for added security.$1300.00 month;includeds water.Tenant pays gas.6 month lease minimum. - Jordon Cameron, two40jordi [- at -] hotmail.com, 503 935-4857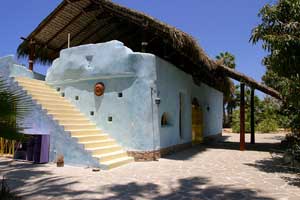 Todos Santos Beach House on a Tranquille Lush 5, 206.22 Sqmt Property - For Sale by Owner: - Two (2) separate driveway entries give the 5,206.22 sq meter (1.25 acre) property privacy from both the front and back, giving flexibility to build additional homes or to split in the future. Soil on the property is rich organic black soil, ideal for other organic gardening.

Property is an enclosed oasis and has unlimited access to farm water that nourishes the over 85 mature mango trees, 80 lush palm trees over 5 feet, passion fruit trees, citrus fruit trees and avocado trees, all of which give the property its cool shade that is coveted in the region and frequently not available on other properties of comparable or more value in the desert landscape.
* Property has power, water (both municipal and farm water), gas and Internet.
* A 6-minute walk takes you to the secluded beach, and a 5-minute drive finds you in the heart of TS.
* Motivated Seller with Reduced Listing
If you have questions or would like to make an offer after viewing the property on YouTube (www.youtube.com/watch?v=krg9FEeiRtk), feel free to contact us. Save on the fee and make us a good offer. - Anh Walch, anhwalch [- at -] yahoo.com, 212-692-0912, Todos Santos


House Rental Wanted - La Paz - We are looking for a house to rent in La Paz for February and March, 2013. We would like at least two bedrooms with a kitchen and a small back yard for our dogs. We are hoping for something already furnished and somewhat close to the malecon area or atleast centrally located. We will be in La Paz on the 28th-31st of Novemeber 2012 to look for possible rentals, and again in the end of December. We are Baja resident but live 5 hours from La Paz so are hoping to lock in a rental during the first trip down. Thanks all for any information you might have on possible rentals. - Keren Katz, kerensurf [- at -] yahoo.com, Baja California Sur


Price Reduced To $232,000.00 For Quick Sale! - This beautiful new home is located in El Comitan, 15 minutes from La Paz (on the baja). It has a beautiful separate upper suite with private entrance. The upper suite is 710sq ft with 1 bedroom and 3 piece bathroom.

Beautiful roof top deck is an additional 436 sq. ft. Main floor is 1260 sq. ft with 2 bedrooms and a 3 piece bathroom. Has a large front porch and a cement 2 car carport. The in ground swimming pool is 14' x24' x 5 '. The property is secured with a plaster wall around the property line and iron gates.

For further information Contact Kent Hansen in La Paz at 612-124-8480 or email to kenthansen [- at -] shaw.ca




RV Space Covered Secure - Avail. Dec 1, in beautiful Todos park with pool, private, covered space with kitchen, sep. shower and toilet built in. With or without an rv, low monthly all incl.rent $400.00 U.S. max 3 persons. 1 pet allowed. - Gillian Herbert, gillyndolly [- at -] hotmail.com, 612 176 5877

Local Petsitter Needed For Multiple Pet Household - We are in need of a petsitter for our four small dogs and one cat for occasional short trips. The pets need affection and attention. Our yard is fenced but we are looking for someone who is attentive and will be extremely responsible in caring for our little crew. No additional visiting pets, please. If you are interested in this occasional paid position, please contact me to discuss further details. Pescadero - Laura Wolf, lauralobo [- at -] me.com, 612-147-4377



House For Sale - I have my house for sale in Mulege BCS. Mulege is on the sea of Cortez about 600 miles south of the USA border and about 400 miles north of Cabo San Lucas on the Baja. The property is 100 x100 feet with palm trees and other flowering trees and lime trees. The lot is serviced with city water and electricity. Located in a quiet area just a couple minutes north of the town and only a few minutes from the sea. The house is eight sided with an open theme inside and central fire place. Approx. 700 sq ft.Good size bathroom with enough space for a washing machine. As part of a package deal I'm including an 18 foot bow-rider boat with 140-hp in/out drive on a trailer. (not for sale separately). This house is perfect for a couple. Motivated to sell. Asking 39,000 but willing to negotiate. Photos available on request. jer_glok [- at -] yahoo.com


---
Submit your Real Estate/Rentals/House Sitting/Property Management Services articles here: http://www.bajawesternonion.com/submitad.asp


---
Return to Top
---
Rides or Caravans Available/Wanted
Note: Ads will run for two weeks unless dated. Please list the date in the title, and specify which airport. Goes without saying, everyone shares expenses for beer, gas, food, etc

To remove your ad if you find a ride or caravan, let us know here: www.bajawesternonion.com/submitad.asp -
---
Caravan To Todos Santos Early December - Leaving SF Bay Area in early December for Todos Santos. Will spend a night or two in S Cal and start the Baja portion after that. We are slightly flexible with dates. Planning on spending 3 nights on drive down. We are a couple in 50/60 age range with two dogs. Looking for another car(s) to caravan. Contact Nancy. nancyprickitt [- at -] gmail.com

Ride Sought From San Diego To La Paz - Hi, my friend and I are looking for a ride from San Diego (or we can meet you anywhere around there) to La Paz around the 18th of December. I speak fluent Spanish and know the Baja, so I could help with translations. We are not in a hurry, just want to get to La Paz for Christmas time. - Marilou D., finis_diem [- at -] hotmail.com, 514-919-9001

Caravan In Dec. To Cabo? - Traveling to Cabo Dec. 21 or so, crossing at Tecate. Looking for another vehicle/person to caravan with. Call 541-510-3324 - Wayne Huggins, handyhdman [- at -] gmail.com, 541-510-3324, Cabo San Lucas

Travel Mates Wanted - We are two RV's traveling from Tecate down the Baja around the 3rd week of Dec. flexible on dates. We think its best to travel in larger groups. We are experienced Baja campers but if you would like to join us that would be great... We are in our late 50's, responsible. We dont like to travel in a hurry and stop to camp at places along the way. Dont mind just having travel buddies, no commitment to stay together the entire way down. We Are Canadians. - Robin O, Canada

Baja Ferry To La Paz December - Arizona To The Baja Via Baja Ferries - Looking for anyone wanting to caravan over the border at Nogales, late December? I speak fluent Spanish and can help with your translations. I drive with my two dogs and take the Baja Ferry. Please let me know if you plan on driving down my schedule can be flexible. Sylvia L. Ossa, treaturfeet [- at -] yahoo.com, 928-202-4926, my final destination is Los Barriles. treaturfeet [- at -] yahoo.com, 928-202-4926, Los Barriles

Traveling the Baja In Dec. - We're leaving in the morning, Dec. 21 or 22, from Tecate. Want caravan partner to travel with me & my family. Wayne Huggins handyhdman [- at -] gmail.com, 5415103324

Caravan From San Diego To Southern Baja in December - Looking to leave last couple of days in December. Crossing border [- at -] 7 am. Traveling with dog and planning to take about three days driving during daylight hours. - M. Lautischer, Tazdevil67 [- at -] hotmail.com


---
Submit your Rides or Caravans Needed/Available articles here: http://www.bajawesternonion.com/submitad.asp


---
Return to Top
---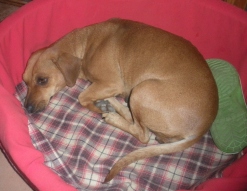 Pet Corner (Lost and Found pet articles will run for two weeks)
Let us know if you find or place your pet so we can remove your ad -
---

Hot Dog Got Adopted! -->> - Just thought our readers would like to know. - Baja Western Onion Staff

Lost Dog - Hi and good afternoon. This purebred dog, a Jack Russell terrier, strayed Nov. 18. He goes by the name of "Piston." He is about 10 months old and a small dog. If you have any information regarding his whereabouts, please contact me by email. Thank you. - Linda Fisher, Lindafisher___ [- at -] hotmail.es, 612-105-9128

We Have Two Obviously Lost Male Labs - Baja Dogs are in the possession of 2 obviously lost golden labs (males). One has a collar, pinky red. If you think one of these dogs is yours, please call or visit Baja Dogs Adoption Center. 612 155 8948 bdlp [- at -] bajadogslapaz.org - Dhorea Ryon, www.bajadogslapaz.org


2 Pups Found -->> - 2 beautiful pups, about 7 months old, have been found, possibly abandoned in the upper Ahorcadita (Vuelo de Aguila), Todos Santos. No collars but well fed. If interested, please email exmatrix [- at -] lycos.com or call 612-140-4627. exmatrix [- at -] lycos.com, 612-140-4627, Todos Santos

Top K-9s $15,000 Pesos; 2 Weeks Old - Be a proud owner of top companion, sport, and security dog on planet Earth. 2 week old Purebred Belgian Shephard Malinois available [- at -] $15,000 pesos each. Handsome 5 month old males same price. Picture perfect. Call between 12 pm and 7 pm. - Paul Neubram, http://www.youtube.com/watch?v=4xIra4xAkb8, 141-725-538

Good Info On What To Do If You Lose Your Dog In Baja (or Anywhere) - This excellent article courtesy of Baja Insider: www.bajainsider.com/baja-life/pet-care/findinglostdogs.htm -
---
Submit your Pet Corner articles here: http://www.bajawesternonion.com/submitad.asp (and remember to Spay or Neuter your pets)



Return to Top



---
Quote of the Day: " You probably wouldn't worry about what people think of you if you could know how seldom they do. " ~ Olin Miller


---
Looking for the complete Community Events Calendar? Click Here!


---
Return to Top
---
---
Help Support The Baja Western Onion!

We can accept donations by Credit Card, PayPal, cash, check or direct deposit.

For more information, please visit our web site at http://www.BajaWesternOnion.com/donate.asp.
Copyright © 2006 - 2012. The Baja Western Onion. All Rights Reserved. Published Using 100% Recycled Electrons :)
Return to Top
---