On The Web Site:
---
Today's Weather
Click for Forecast


Click for Larger Maps


Click for Forecast

---
Community Access
Policia Preventiva
Todos Santos Police
612 145-1052
Commandante Navarro

Ministero Publico
State Police
612 145 0198
Commandante Erigoyen

Bomberos
Fire Department
Cel. 612-142-6387
Commandante Cadena


---






---
Baja Western Onion
Alan Thompson - Publisher
Debra Webster - Editor
Advertising Information
e-mail For General Feedback
---
---
News and Events, Questions and Answers, Food And Fun
---
Cine Bajo Estrellas: Outdoor Theater In Pescadero - Cine Bajo Estrellas, Pescadero's only outdoor movie theater, will be opening on December 7. Get there early to enjoy the live music starting at 7PM. We will be showing 2 movies per night Monday's, Wednesday's, and Friday's. Our opening night films will be "For Greater Glory" (early show) and "The Nitro Circus Movie" (late show). Please visit our website for film descriptions. *Cine Bajo Estrellas is located in South Pescadero next to Mini Super Cerritos in the Nava Materials building on the main highway. CineBajoEstrellas2 [- at -] gmail.com, www.cinebajoestrellas.biz

What A Wonderful Community - The spay & neuter clinic this past weekend was a huge success thanks most of all to the kind, generous, tireless vets and vet techs who came from Aspen. They were on their feet operating for three days - the last day for ten hours and finished by lamplight. Close to 200 animals were operated on over the three-day period.

Thank you to those who volunteered their time, those who brought food, drinks, snacks, fruit and supplies. Thank you to those who helped their Mexican friends and neighbors bring in their dogs and cats. And a huge thank you to Barbara Perkins for once again providing the space. And this community needs to know that without Angelique Schorenstein and Susan McPherson none of this would happen. They both deserve sainthood. - Maryann

Manos Magicas Does Christmas! - Join us on December 8th, 6pm to 8pm, at the Hotel California as Manos Magicas presents SIX beautiful desert Christmas trees for silent auction. The trees are completely decorated with handmade ornaments and ready for your home. How easy is that? A no host bar will kick off the week long event featuring hand made items for Christmas. We will also be selling raffle tickets for the newest quilt, aquatic theme, drawing in February. All monies from the sale of the trees will go toward making our famous mango chutney. Kick off your holiday season and visit MM at Hotel California for cool stuff. - Susan Doyle, timsudoyle [- at -] hotmail.com, 612-145-0821


Heriberto's Beautiful Poinsettias - Heriberto Parra has the most wonderful and healthy Poinsettias available in time for Christmas and New Year's. Heriberto's Vivero is located in Barrio La Cachora right next to the Alegria Inn, (Oscar and Elena Moreno). Turn right at the Alegria where the sign reads; "Dead end road." The Vivero is at the end of that road. Do not enter the Inn, keep going straight to the end of the road. Follow the "Nochebuenas" signs. If you are coming from La Paz or Los Cabos, there are "Nochebuenas" signs all over the town, just follow the arrows. Contact Heriberto, 612 145 0225, Cel. phone 612 117 3945 hparra [- at -] prodigy.net.mx - Heriberto Parra Hake, hparra [- at -] prodigy.net.mx, 612 117 3945, Todos Santos

Vinyasa Flow Yoga And A Smoothie - 4:00 PM Thursday and Sunday at Rancho Pescadero. An energetic, musical yoga practice with Laura followed by a signature Rancho Pescadero smoothie. 100 Pesos. For directions or carpool info please email or call. - Laura, laura [- at -] yogatodos.com, www.yogatodos.com, 612 153 0833, Pescadero

Recycling - Is anyone taking plastic and glass bottles in Todos Santos for recycling? Or is there a drop off somewhere? - Diane Knight, dianekknight [- at -] hotmail.com, 612-145-0586, Todos Santos

New Series: TAI CHI and QI GONG Classes - Tai Chi on Mondays and Wednesdays, 10:30 - 11:45am at La Arca. Come and give it a try and take your first class for free on Dec. 3rd or Dec. 5th. Tuesdays and Fridays, 8:30 -9:45am at the Healing Arts Center. Come and give it a try and take your first class for free on Nov. 27th or Nov. 30th. This is a 12-session course. It can be once or twice a week depending upon the interest. Each class starts with a review up to what was taught in the previous class. After the review, the class learns the next movements in the sequence of the Yang-style form. Sign up for all 12 classes, or just start the series and stay as long as your schedule permits. You can stop taking classes at any time and continue to practice and benefit from the part of the form that you have learned.

Qi Gong on Thursdays, 3:30 - 4:45pm. at LA ARCA. Free class Dec 6th Wednesdays, 4:00 – 5:15 at the Todos Santos Healing Arts Center. Free class Nov. 28th. This is a once a week ongoing class in which you will learn to generate chi along acupuncture meridians to each organ. Each class will cover a different element and its associated organs: earth, fire, wood, water and metal. Come whenever your schedule permits.

Note: If you are unable to make it for the first week of class, it is still OK to join the second week, but please call or email to check for schedule changes. - Rhoda Jacobs, barakabaja [- at -] gmail.com, www.taichifoundation.org, 612 157 6088 cell


Road Bike - Looking for a road bike for triathlon practice to buy or loan for a few months - Sebastiaan, sebastiaanlamote [- at -] yahoo.com, 612-118-4764


Enjoy A Film About Pescadero With Live Music - Please join us in downtown Pescadero at Cerritos Beach Brewing Co. Friday, Nov. 23, for a showing of an amazing film about Pescadero. Our talented friend, Andy Keller from San Pedrito, will be playing live the musical score he created for this local film. Show time is 6pm. We invite you to enjoy a great film with live music, home brewed beer, great eats and support our local beach and home town. - Robert Dale , cerritosbeachbrewing [- at -] gmail.com , www.cerritosbeachbrewing.wordpress.com, 612 102 1534

Local Petsitter Needed For Multiple Pet Household - We are in need of a petsitter for our four small dogs and one cat for occasional short trips. The pets need affection and attention. Our yard is fenced but we are looking for someone who is attentive and will be extremely responsible in caring for our little crew. No additional visiting pets, please. If you are interested in this occasional paid position, please contact me to discuss further details. Pescadero - Laura Wolf, lauralobo [- at -] me.com, 612-147-4377


La Bodega Regular Hours Are Back! - Greetings all you Baja Wine Lovers! Come on down to La Bodega de Todos Santos to check out the Best Baja Wines and Olive Oils!

Flight Night is every Monday, 5-8pm and Big Red Wednesday, featuring Doña Guillermina's Famous Tamales (vegetarian options available) and Mexican guitar classics from Los Dos Tolines, is every Wed 5-8pm. We have excellent deals on cases and new releases...

Calle Hidalgo: Tues-Saturday 12-7pm, Salud! - La Bodega De Todos Santos, labodegadetodossantos [- at -] gmail.com, 612 152 0181, Baja California Sur



Live Music at Napoli Pizza Eli Madden Plays Acoustic Rock Dec. 2 from 5pm-8pm, Napoli Pizza, El Pescadero. Madden's music featurestasty originals and classic rock renditions. - Contact: Eli Madden elikewise [- at -] mail.com call 612-119-4659, or visit www.mountaingrip.comwww.mountaingrip.com


Al Setton Art Workshop - LA Artist Al Setton is conducting a 3-day plein aire workshop in Todos Santos Feb. 11-13,2013 with a student show at the Mango Gallery on Feb. 14. $300, including the show and lunch at the Gafford Studio one day. Wherever you are in your painting journey, the workshop will help you improve your work. He will use watercolors but all media welcome. See samples of his recent work at Mango Gallery show in Todos and at his website www.alsetton.com. - Albert Setton, asetton64 [- at -] gmail.com, www.alsetton.com, 310-458-0051


Enjoy! - a relaxing atmosphere in downtown Pescadero at micro brewery, Cerritos Beach Brewing Co. We serve great beer & eats, with live music every Wednesday, Saturday and Sunday. We are well known for our home brewed Root Beer, Cream Soda, Ginger Ale and our old fashioned floats.

NEW HOURS - Tuesday-Saturday 12pm-10pm ~ Sunday 12pm-8pm
Saturdays - Open mic ~ 5pm-8pm
Sundays - Football ~ 11am- 4pm & Blues and Brews,
our in-house band ~ 5pm-8pm
Wednesdays - Open mic ~ 5pm-8pm
Thursdays - Football ~ 5pm

Enjoy Pool and Board Games in air conditioned comfort. The perfect meeting place for your club or gathering.
- Robert Dale , cerritosbeachbrewing [- at -] gmail.com , cerritosbeachbrewing.wordpress.com, 612 102-1534, Pescadero



Mountain Bikes Needed! - I am looking to rent one or a couple of reasonable condition mountain bikes to be used for friends staying with us in La Pastora. They want to be able to ride to town and back during their visit from Dec 12-20. - Steve Merrill, cruz [- at -] seatosierra.org, 612-152-7881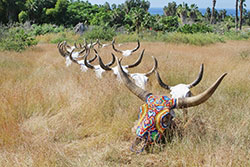 Attention All Artists - The Skull Project - - Chicago had its bulls and Toronto has its polar bears. Now Todos Santos has it's cow skulls! The Skull Project is a fundraiser for Hogar del Nino. Any artist or crafter is invited to decorate a skull however they would like. Skulls will be displayed at Galeria de Todos Santos during the Art Festival in February and sold by silent auction.

You can decorate your own skull or I have beautiful skulls for sale for 200 pesos. All proceeds will go to support the children at Hogar del Nino! - Nancy Serfas, nancyserfas [- at -] aol.com , PadrinoProject.com, 612-119-8047



Need Help With Ipad - Our Ipad charger has failed. (It's near new, but it's a bogus knockoff from W-Mart.) Need another one or someone who can solder the connections back together. - Paul & Arayah, paul [- at -] summerinspect.com, 612 117 9030, Todos Santos

Las Palmas Restaurant - We recently enjoyed a fine breakfast at Las Palmas. Giovani's new cafe is located near Baja Beans with a beautiful huerta view and a cool, shady garden dining area. The prices are moderate, the service good, and the food is a delight. We will be going back for more. - Kris Lundt

Baja Biscuits Is Still At Cañada Del Diablo - We are still serving up delicious hot breakfast skillets and yummy breakfast bagels. For lunch, try our new quiche, or the BBQ pork sandwich or sausage sandwich. We still have donuts and coffee, too. If you would like some of our sausage to cook at home, ask Linda for some frozen sausage. We look forward to seeing you at Barbara's this Saturday, from 9 am to 1 pm. - Linda Shawver, aceandlinda [- at -] yahoo.com, (612) 149-3570, Todos Santos

Food Grinder - Hola!! I am looking for an inexpensive new/used "Food Grinder" to make my Mums' Christmas Mincemeat for baking! If you have one or any other ideas, as well as where to buy beef suet, please contact me at: SaxyTori [- at -] TodosSantos.cc - Tori CC, SaxyTori [- at -] TodosSantos.cc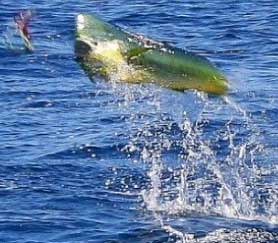 Todos Santos Fishing Charters - Why deal with a middleman? Come direct to the owner/operator
Fully Registered Sportsfishing Company


Bilingual Crew


Top Quality Tackle and Gear
Whether game fishing or whale watching, contact us for your ocean adventures. Visit our website for full details: www.fishingtodossantos.com or www.todossantosfishingcharters.com.

Package deals available when booking fishing and our casita for your complete holiday - www.bajasurtodossantos.com, or call Lee at 612-119-7880 or Brenda at 624-114-1351


Looking For A Used Freezer - Looking for a used freezer in good condition, small to medium sized. - Erik Castellanos, esturemark [- at -] gmail.com, 612-1270398, Todos Santos



Hot Salsa Dancing At Teatro Luna Azul - Friday, Nov. 23rd, dance on over to Teatro Luna Azul for an evening of great music with Jonathan's hot Salsa band- they are bringing two more musicians this time!. Come early for dinner - we are making some fabulous fresh salsas to go with burritos - all at great prices. Dinner from 6pm, music after 7pm. 100 peso cover includes your first drink. Directions at www.teatrolunaazul.com - , bluemooninbaja [- at -] yahoo.com


Got An Extra Computer? - Lovely local young woman hopes to improve her computer skills and own a computer. She and her mother do housekeeping, and would exchange work, or happily accept a donated computer. call lydia at 612-169-8742 to speak directly to her in spanish, or email me. - Laurel Taub, todoslaurel [- at -] yahoo.com, Todos Santos

As You Pack Your Bags To Come Home To Todos Santos - Please remember to pack an extra bag for the kids at Hogar del Nino. As the weather cools off, they need warm clothes. Fleece jackets are easily found at Goodwill. Shoes, long pants, long sleeve shirts, socks and underwear are always needed. Kids are age 4-15. Gracias! nancyserfas [- at -] aol.com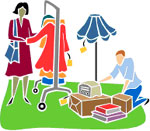 Stop - Don't Throw It Out - What you don't want, someone else will. Save your unwanted items, clothing, household items for the tianguis in early December and help support Kittie Heaven. The only cat and kitten refuge in Todos Santos is entirely dependent on donations and money raised at the tianguis each year. At the moment there are 30+ homeless cats and kittens being housed, cared for and fed - and of course neutered. Please call and we will arrange to pick up your donations. - Angelique, bajakitties [- at -] yahoo.com, 145-0250

Lost Camper Step - Chuck the camper guy lost a special made step for his camper it was lost monday on the dirt road that runs from san pedrito hotel to baja beans, it is a double black step that fits in a trailer hitch receiver the bottom step fold up. if anyone has seen it or heard of someone finding one could you please contact me at 624 136-4166 or clschmuck [- at -] hotmail.com a reward is being offered. Thanks, Chuck. - charles schmuck, clschmuck [- at -] hotmail.com, 624 136-4166


---
Submit your News and Events, Questions and Answers articles here: http://www.bajawesternonion.com/submitad.asp

---
Exchange Rate - Mexican Pesos to $1 USD - Courtesy exchange-rates.org
---
Return to Top
---
Featured Events This Week
Please Note: The "Featured Events This Week" section is limited to non-recurring community events (Sorry, no "Happy Hours," "Daily Specials," "Weekly Classes," or other recurring business activities or workshops.)


---
Friday, November 23
Hot Salsa Dance Night - Dinner at 6pm. Hot Salsa Dancing with Jonathon's Salsa Band. Burritos from 20 pesos, with amazing salsas. 100 peso cover includes your first drink. - bluemooninbaja [- at -] yahoo.com, tsbmp.blogspot.com

Pescadero Film / Live Music - 6:00 pm, Cerritos Beach Brewing Co., Pescadero. Original score played live by Andy Keller, home-brewed beer & food.- , 612 102 1534 - cerritosbeachbrewing [- at -] gmail.com , www.cerritosbeachbrewing.wordpress.com

Saturday, November 24
Noche Mexicana - Hotel Casa Tota. Mexican Buffet, Mariachi band, Raffles and Door Prizes. 200.00 pesos. All money raised help Todos Santos women with limited funding fight cancer. Tickets at both Mercado del Sol grocery stores, and La Canada Del Diablo. - HotelCasaTota [- at -] gmail.com, www.HotelCasaTota.com, 612 145 0590, Todos Santos


Tim Lang And The Post Surf Crew Live At La Esquina! - 7:30pm, La Esquina, Todos Santos. Live Music beneath the swaying palm trees at La Esquina. Drinks, Super Burros on the BBQ and Dancing. 50 peso cover. Contact: La Esquina hola [- at -] laesquinats.com, 612 145 0851, www.laesquinats.com

Expression Sessions At The Skatepark - Skate and music at 12 PM. Sound system by Groove Audio. Donation $2 dlls per person. - Luis Flores, pescaderoskatepark [- at -] gmail.com, 612-103-0897

Saturday - Sunday, November 24 - 25
Car Show In La Paz - Nov. 24 at 5pm, Nov. 25 at 10AM to 7PM, Malecon, La Paz. - Les Schubert lschubert [- at -] platinum.ca, 612 139 1209

Sunday, November 25
Bajapeacewear Christmas Sales Party - From 2-6pm. "After Party" to feature appetizers and wine and mixed drinks. Over 500 items for sale. For directions, see full article above or write bajapeacewear [- at -] hotmail.com - Bonnie O'neill, bajapeacewear [- at -] hotmail.com, Pescadero

Monday, November 26
Flight Nights Return to La Bodega de Todos Santos - Sample fine wines. 5-8pm Calle Hidalgo, labodegadetodossantos [- at -] gmail.com, 612 152 0181

Wednesday, November 28
Big Red Wednesdays Return to La Bodega de Todos Santos - Fine red wines & Doña Guillermina's Tamales (vegetarian options available) Mexican guitar from Los Dos Tolines . 5-8pm Calle Hidalgo, labodegadetodossantos [- at -] gmail.com, 612 152 0181

Thursday, November 29
Mangos Opening Reception - 6-8 pm, Mangos Gallery, Todos Santos. Gala opening reception at Mangos Gallery on Centenario. Come see new work by the 6 artists of Mangos and enjoy special opening night discounts throughout the store. Contact: Tori Sepulveda oscarnotori [- at -] yahoo.com


Art Walk! - 5-7 pm, calle Centenario, Todos Santos. The street of Centenario in the Todos Santos historic district will be filled with fun and music. Enjoy dinner at Caffe Todos Santos or Landi's at a special 10% discounted price. Contact: Tori I Sepulveda oscarntori [- at -] yahoo.com

Saturday, Dec. 1
Nomad Chic At Casa Dracula - Begins today and continues thru March 1, 2013 - Mon to Sat. Casa Dracula, Todos Santos ... an evolving collection of apparel, jewelry, and accessories from around the globe. Contact: Linda Hamilton nomadchic [- at -] lindahamiltondesigns.com, 612.105.2857, www.facebook.com/pages/Nomad-Chic/184057581646858?fref=ts

---
The Print-edition Of The Baja Onionskin Online - The Baja Onionskin is a printable version of the Community Events Calendar for the week. During the summer, we'll discontinue printing out and distributing paper copies but we'll post The Onionskin in PDF format online for download. Please feel free to download, print and distribute to your guests and visitors as you see fit. You can download it here: www.bajawesternonion.com/onion-skin.asp. -
---
Download This Week's printable edition of The Baja Onionskin Community Calendar
in PDF format Here: www.bajawesternonion.com/Onionskin/current.pdf
---
Baja Western Onion Readers Want To Know About Your Events! To Submit A Community Event, Go Here: www.bajawesternonion.com/submitad.asp.


Anyone planning an event should check the Online Community Calendar
before choosing a date to see if something else is already planned and avoid conflicts. -
---
Return to Top
---
Misc. Sales and Services Available
---
Motor Home For Sale - 22ft. Class C motor home. Has generator, new fridge/freezer 3 way, hardwood floors, good tires, new tune up and car orator rebuild, storage, full kitchen and bath. $3500 will be in baja Dec 2-14 to show and send photos. Please contact Anthony [- at -] 541-490-9401 - Anthony Barbieri, Steph [- at -] gorge.net, 541-490-9401

Toyota 4 Runner For Sale - Toyota 4-Runner for sale: 5 speed manual transmission, 4 wheel drive, V6 engine. Mileage is 144k Runs well. Older model, but have redone everything in the past two years and it is in great shape. All new belts, hoses, radiator, clutch, starter/electrical, shocks, large all-terrain tires, cd player with iPod attachment and radio, etc. South Dakota reg only. Email for picture or to see it. $3,000 usd or BO - Laurie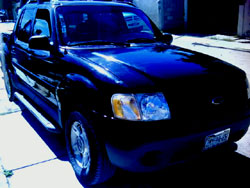 Ford Explorer Sport Trac For Sale - Luxury edition, air conditioner, 6 cylinders, automatic trans, leather seats, sunroof, baja plates. $6700 usd. Cel. 612-168-3318. ernie_net [- at -] hotmail.com

SUV Honda Passport For Sale - 1994 model, 6 cylinders, air conditioning, 4WD, automatic trans, 4 doors, baja plates. $23000 pesos. Cel. 612-117-7497. ernie_net [- at -] hotmail.com



Palms/Palmas - I have multiple varieties of palm trees for sale. Royals, Plumosos, Bird Of Paradise, Garden Palms, Washingtonians, Coco Palms, Canaries and Jelly Palms. Many different sizes available. Reasonable prices. I if necessary I can help with transplanting, landscaping and setting up drip irrigation. My farm is located near the Sand Bar in Pescadero. Please contact me via e-mail or telephone 612-153-6029. Thank you. - David



Need a Ride to or From the Airport? Or Someone to Assist You With Errands? - I am a young, bilingual Christian man and I can provide you with rides to or from the La Paz or San Jose Del Cabo airports.

I can also help you with courier services, errands, or navigating the intricacies of dealing with Mexican businesses and the government; Car Registrations, TelCel and TelMex, CFE, Seguro Social, etc. Also offering weekly mail/grocery/supplies pick up in Cabo San Lucas/La Paz for individuals, restaurants and hotels.

Reasonable Rates - Contact: Ernesto, Cel. 612-117-7497, ernie_net [- at -] hotmail.com


Management Services Available - If you are in need of a project supervisor, property manager or caretaker for your property I am available to help you. I am also experienced in construction and landscape management. Please contact me via e-mail or telephone 612-153-6029. I have lived in Todos Santos off and on for 20 years and have multiple good references. I know what a headache it is to worry about your home or property here and if I can make life easier for you I will be happy to assist. - Sincerely, David, Todos Santos



Van Be Gone - 1999 Dodge Hi Top Van. Nice body, paint, interior (leather seats), carpet. Everything works well...new tires and battery. Runs great. We just don't use it. Easy to drive and easy to park, responsive, good visability. Great for camping, airport runs, tours. South Dakota licensed. 75,000 miles...Call or Email to see, want a few more pics or a little more information. Priced to sell: $6,000 USD (OBO) - Chuck Cimino, carlosylina [- at -] hotmail.com, (612) 145-0562, Todos Santos



Travel Trailer - 1993 sierra cobra fully loaded 24ft with many new upgrades professionaly done in sept. 2011,10000,00 obo - Jay, bajamobility [- at -] yahoo.com, 624 168 9074 or 250 999 9013, Baja California Sur

News From La Canada Del Diablo ... the Season Has Started! - The Farmer's Market is up and running. You can join the fun every Saturday morning a 9 am under the big mango tree. We are still looking for a few venders, so stop by and sign up if you would like to participate. See you Saturday.

Tickets are on sale at La Canada for "Noche Mexicana", Saturday, November 24, 6 pm, to be held at Hotel Casa Tota. Money raised will help local national women with limited funding, who have cancer, pay for treatment, medicines, transportation etc. Any questions may be directly addressed to Sra. Chayito Ojeda, the owner of both Mercado Del Sol grocery stores and a cancer surviver herself. Tickets for this event are available for a donation of 200.00 pesos at Mercado del Sol 1 and 2, and of course at La Canada del Diablo.

Mark your calendar for Saturday, December 15th. You will not want to miss this years 11th annual WORLD CLASS GARAGE SALE. Last year we had more then 40 venders. It was amazing. If you wish to reserve a spot to sell, contact us. If you would like to donate items for the Todos Santos Fire Department to sell, those can be dropped off here at La Canada. Proceeds from the sales of the Fire Department portion will be used to help repair and maintain fire equipment. Our Fire Department needs our help. Take time to clean out your garage.

We are still collecting for the farm workers and their families. Winter is around the corner, and so is their needs for blankets and clothing. Anything you can share will be so much appreciated by families who have so little.

And finally, don't forget to stop by the store to see our new merchandise. Come by and let us help you with all of your decorating needs. Good quality, great prices, what more could you want. We have converted one corner of the store into "Bargain Land." Come by and check it out. You are sure to find something that you just cannot live without.

Thank you. - Barbara Perkins, bperkins0403 [- at -] gmail.com, www.lacanadadeldiablo.com, 612-140-0069

Bajapeacewear - Biggest Christmas Sales Party Ever! - Please join Shawn and I at our home on Sunday, November 25th from 2-6pm. We will NOT be selling at the Baja Beans market this week, BUT, we are having the "After Party". We'll be serving appetizers and wine and mixed drinks. So, you can party and shop at the same time :-)

We have over 500 items for sale so you can do all your Christmas shopping early and in one place. Nearly every item is on sale from 20-50% off. You will find some crazy prices. Our inventory includes: purses, evening bags, scarves, shawls, shopping bags, cell/mp3 bags, belts, dog leashes, beaded necklaces, multi wrap bracelets, peace sign earrings. We also have crocheted shrugs, vests, sleeveless tops, shawls, capelets, scarves, hats, afghans, purses, pouches, yoga mat bags, wristlets, and slippers.

Directions: On the highway to Pescadero go past the Pemex and past the turnoff into town. Drive 2/10 of a mile and you will see a small store "Mini Super Cristal" and "Napoli's Pizza" on the left. Directly across from the store turn right (there's a sign for Baja Beans at the turn). Drive approximately 1 mile and you will see a large walled community (The Tequila Factory) with a gate and guard house. Turn right just before the guard house. Then turn left almost immediately. Follow the big wall toward the beach. Take the last right before the beach access road. We are the first house on the right. The house is large, white, has blue and green trim, a lime green bodega, and lots of palms out front. - Bonnie O'neill, bajapeacewear [- at -] hotmail.com, Pescadero


Do You Need Home Services? - Electronic equipment repair, mechanical work, installation of mirrors and fittings, soldering of doors and windows, etc. Contact us, we are a team of prefesionals. Tel. 612-168-3318. e-mail: ernie_net [- at -] hotmail.com.

Necesitas algun servicio a domicilio? Reparación de equipos electrónicos, trabajos mecanicos, instalación de espejos y herrajes, soldadura de puertas y ventanas, etc. Contactanos, somos un equipo de prefesionales. Cel. 612-168-3318. e-mail: ernie_net [- at -] hotmail.com.
---
Featured Local Services Directory
Accounting Services

Frimar Group - SECOFI, INM, IMSS, foreign investments, FM2/3, registrations, immigration, property management, utility payments, water, CFE, fideicamisos, water rights. - E.C.M. Raquel Martinez Peralta, frimargroup [- at -] hotmail.com, 612-14-86907, Todos Santos.


---

Airport Transportation - Errands

Ernesto Miranda - Rides to/from La Paz/SJDC airports, courier services, errands, help dealing with Mexican business and gov't; Car Registrations, TelCel/TelMex, CFE, Seguro Social, etc. - 612-117-7497, ernie_net [- at -] hotmail.com

---

Cleaning Services

Justin Lindholm - Got dirt or grime? Maybe it's time for a professional cleaning. Services Offered: Tile & Grout Cleaning and Sealing -Natural Stone Cleaning and Sealing -Fine Rug Cleaning -Upholstery/Furniture Cleaning. Free Estimates - chubbsurf67 [- at -] yahoo.com, 612 105 7421, Pescadero


---

Computer Repairs

Josue Castillo Parts, service, cleaning, anti-virus, home networking. - jocama85 [- at -] hotmail.com, 612 143 1508, Pescadero


Counseling

Jolyn Wells-Moran, PhD Counseling - Twenty-nine years of experience, licensed mental health counselor (LMHC) available for counseling and/or therapy at the Healing Arts Center in Todos Santos. Supportive, totally confidential, cognitive behavioral and other best practice therapies for individual adults and counseling for couples. Sliding fee. - Jolyn Wells-moran, jwmcounseling [- at -] yahoo.com, wellsmorancounseling.bravehost.com/, 612 1059 091, Todos Santos


---

Home Services

Todos Santos Technologies - Water Syetem Installation, Tinaco cleaning, Satellite TV system installs and repairs. - Humberto Pardo, showmethetruth [- at -] hotmail.es, 612-104-2000, Todos Santos.

---

Housesitters Available

Temporary Position Sought - Need a house sitting arrangement while our casita is being remodeled, Pescadero preferred. We're available just after Christmas through February. We're a neat, clean, mature couple who don't mind watering plants and love dogs and cats. We can pay for our electricity and gas. Local references. - Jolyn Wells-Moran, jowellsmoran [- at -] gmail.com, 612 1059 091


---

RV And Boat Towing

Baja RV and Boat Towing - Wherever you would like us to bring your boat or RV: Baja, USA, Canada. For further information, call us at 011-52-612-152-6065; or drop us an email at bajawheeling [- at -] gmail.com. You can also visit our web site at www.bajawheeling.com. bajawheeling [- at -] gmail.com, www.bajawheeling.com, 612-152-6065


---

Online Advertising

Your Business Here! - Put your ad in front of over 3,500 Baja Western Onion Readers twice a week for a little as $5.00 per week. Advertise your business here in our NEW Local Services Directory. More Info HERE
---
Submit your Misc. Sales and Services Available/Wanted articles here: http://www.bajawesternonion.com/submitad.asp


---
Return to Top
---
Real Estate, Rentals, and House Sitting - Available/Wanted
---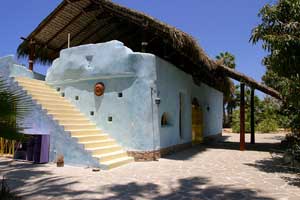 Todos Santos Beach House on a Tranquille Lush 5, 206.22 Sqmt Property - For Sale by Owner: - Two (2) separate driveway entries give the 5,206.22 sq meter (1.25 acre) property privacy from both the front and back, giving flexibility to build additional homes or to split in the future. Soil on the property is rich organic black soil, ideal for other organic gardening.

Property is an enclosed oasis and has unlimited access to farm water that nourishes the over 85 mature mango trees, 80 lush palm trees over 5 feet, passion fruit trees, citrus fruit trees and avocado trees, all of which give the property its cool shade that is coveted in the region and frequently not available on other properties of comparable or more value in the desert landscape.
* Property has power, water (both municipal and farm water), gas and Internet.
* A 6-minute walk takes you to the secluded beach, and a 5-minute drive finds you in the heart of TS.
* Motivated Seller with Reduced Listing
If you have questions or would like to make an offer after viewing the property on YouTube (www.youtube.com/watch?v=krg9FEeiRtk), feel free to contact us. Save on the fee and make us a good offer. - Anh Walch, anhwalch [- at -] yahoo.com, 212-692-0912, Todos Santos


Looking For House Sitting Position - Married couple, 39 and 35 looking for a house sitting position beginning in March. We are looking for a 5-8 month house sit in the Todos Santos/Pescadero area. We have our own RV in which we will be staying in. We are very security minded and love working in the garden. Thanks! - Charles Wilson, La_countyline [- at -] hotmail.com

Price Reduced To $232,000.00 For Quick Sale! - This beautiful new home is located in El Comitan, 15 minutes from La Paz (on the baja). It has a beautiful separate upper suite with private entrance. The upper suite is 710sq ft with 1 bedroom and 3 piece bathroom.

Beautiful roof top deck is an additional 436 sq. ft. Main floor is 1260 sq. ft with 2 bedrooms and a 3 piece bathroom. Has a large front porch and a cement 2 car carport. The in ground swimming pool is 14' x24' x 5 '. The property is secured with a plaster wall around the property line and iron gates.

For further information Contact Kent Hansen in La Paz at 612-124-8480 or email to kenthansen [- at -] shaw.ca

---
Submit your Real Estate/Rentals/House Sitting/Property Management Services articles here: http://www.bajawesternonion.com/submitad.asp


---
Return to Top
---
Rides or Caravans Available/Wanted
Note: Ads will run for two weeks unless dated. Please list the date in the title, and specify which airport. Goes without saying, everyone shares expenses for beer, gas, food, etc

To remove your ad if you find a ride or caravan, let us know here: www.bajawesternonion.com/submitad.asp -
---

Going South Late November - We are looking for people heading south the end of November. We are in no hurry. Would love to travel with someone who has done the trip before. - Tom Hamer, Trainerhotline [- at -] msn.com, (360) 420-0606

Caravan To Todos Santos Early December - Leaving SF Bay Area in early December for Todos Santos. Will spend a night or two in S Cal and start the Baja portion after that. We are slightly flexible with dates. Planning on spending 3 nights on drive down. We are a couple in 50/60 age range with two dogs. Looking for another car(s) to caravan. Contact Nancy. nancyprickitt [- at -] gmail.com

Ride Sought From San Diego To La Paz - Hi, my friend and I are looking for a ride from San Diego (or we can meet you anywhere around there) to La Paz around the 18th of December. I speak fluent Spanish and know the Baja, so I could help with translations. We are not in a hurry, just want to get to La Paz for Christmas time. - Marilou D., finis_diem [- at -] hotmail.com, 514-919-9001

Caravan In Dec. To Cabo? - Traveling to Cabo Dec. 21 or so, crossing at Tecate. Looking for another vehicle/person to caravan with. Call 541-510-3324 - Wayne Huggins, handyhdman [- at -] gmail.com, 541-510-3324, Cabo San Lucas

Baja Ferry To La Paz December - Arizona To The Baja Via Baja Ferries - Looking for anyone wanting to caravan over the border at Nogales, late December? I speak fluent Spanish and can help with your translations. I drive with my two dogs and take the Baja Ferry. Please let me know if you plan on driving down my schedule can be flexible. Sylvia L. Ossa, treaturfeet [- at -] yahoo.com, 928-202-4926, my final destination is Los Barriles. treaturfeet [- at -] yahoo.com, 928-202-4926, Los Barriles

Traveling the Baja In Dec. - We're leaving in the morning, Dec. 21 or 22, from Tecate. Want caravan partner to travel with me & my family. Wayne Huggins handyhdman [- at -] gmail.com, 5415103324

Caravan From San Diego To Southern Baja in December - Looking to leave last couple of days in December. Crossing border [- at -] 7 am. Traveling with dog and planning to take about three days driving during daylight hours. - M. Lautischer, Tazdevil67 [- at -] hotmail.com

Are You Flying To Seattle? - Baja Dogs Adoption Center is looking for people to transport dogs to Seattle. Our adopter is willing to help you with a financial incentive. The trip will be easy and there will be people to help you in La Paz, Los Angeles and Seattle. Baja Dogs La Paz has been a legally registered charity in both Mexico (2007) and in the state of California. Donations can be made to Baja Dogs La Paz Inc and marked for us and you will receive a tax receipt. We have helped over 1000 dogs as of Sept 30, 2012. 379 dogs have been adopted to Canada and the US. For additional information please email Dhorea at bdlp [- at -] bajadogslapaz.org or 128 8235. www.bajadogslapaz.org - Dhorea Ryon, dhorearyon [- at -] hotmail.com, www.bajadogslapaz.org, 128 8235, Baja California Sur


---
Submit your Rides or Caravans Needed/Available articles here: http://www.bajawesternonion.com/submitad.asp


---
Return to Top
---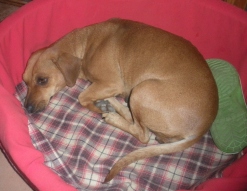 Pet Corner (Lost and Found pet articles will run for two weeks)
Let us know if you find or place your pet so we can remove your ad -
---

Hot Dog For Adoption -->> - This dachshund shaped puppy was left out at Punta Lobos. I noticed the other dogs attacked her when she tried to get food so I brought her home. She is about one year old, has now been spade and vet says she's in good health. She is starved for affection and would make a wonderful pet. Check her out at the Toodos Santos bookstore most days. - Pam Cobb, senoracobb [- at -] yahoo.com, Todos Santos

Lost Dog - Hi and good afternoon. This purebred dog, a Jack Russell terrier, strayed Nov. 18. He goes by the name of "Piston." He is about 10 months old and a small dog. If you have any information regarding his whereabouts, please contact me by email. Thank you. - Linda Fisher, Lindafisher___ [- at -] hotmail.es, 612-105-9128

We Have Two Obviously Lost Male Labs - Baja Dogs are in the possession of 2 obviously lost golden labs (males). One has a collar, pinky red. If you think one of these dogs is yours, please call or visit Baja Dogs Adoption Center. 612 155 8948 bdlp [- at -] bajadogslapaz.org - Dhorea Ryon, BDLP [- at -] BAJADOGSLAPAZ.ORG, www.bajadogslapaz.org, 612 155 8948


2 Pups Found -->> - 2 beautiful pups, about 7 months old, have been found, possibly abandoned in the upper Ahorcadita (Vuelo de Aguila), Todos Santos. No collars but well fed. If interested, please email exmatrix [- at -] lycos.com or call 612-140-4627. exmatrix [- at -] lycos.com, 612-140-4627, Todos Santos

Found! Lost Golden Retriever - We just wanted to let the readers of the BWO know that John has his dog back. - The BWO

Good Info On What To Do If You Lose Your Dog In Baja (or Anywhere) - This excellent article courtesy of Baja Insider: www.bajainsider.com/baja-life/pet-care/findinglostdogs.htm -
---
Submit your Pet Corner articles here: http://www.bajawesternonion.com/submitad.asp (and remember to Spay or Neuter your pets)



Return to Top



---
Quote of the Day: " There is one day that is ours. Thanksgiving Day is the one day that is purely American. " ~ O. Henry


---
Looking for the complete Community Events Calendar? Click Here!


---
Return to Top
---
---
Help Support The Baja Western Onion!

We can accept donations by Credit Card, PayPal, cash, check or direct deposit.

For more information, please visit our web site at http://www.BajaWesternOnion.com/donate.asp.
Copyright © 2006 - 2012. The Baja Western Onion. All Rights Reserved. Published Using 100% Recycled Electrons :)
Return to Top
---