On The Web Site:
---
Today's Weather
Click for Forecast


Click for Larger Maps


Click for Forecast

---
Community Access
Policia Preventiva
Todos Santos Police
612 145-1052
Commandante Navarro

Ministero Publico
State Police
612 145 0198
Commandante Erigoyen

Bomberos
Fire Department
Cel. 612-142-6387
Commandante Cadena


---






---
Baja Western Onion
Alan Thompson - Publisher
Debra Webster - Editor
Advertising Information
e-mail For General Feedback
---
---
The "Baja Onionskin" Returns - As we begin the 2012 season, our new publication, The Baja Onionskin resumes publication. The Baja Onionskin highlights community events, restaurants, shops, and entertainment each week in our local area. Delivered every Friday to area hotels and businesses, and available online for download and printing, The Baja Onionskin is intended for visitors to Todos Santos who may not be aware of local community events and services. The Baja Onionskin provides a quick, up-to-date, and convenient way for visitors to know what our community has to offer each week. Download and print the current edition of The Baja Onionskin in PDF format: www.bajawesternonion.com/Onionskin/current.pdf.

We offer paid commercial and non-profit sponsorship opportunities, which will allow your ad or coupon offer to appear each week in The Baja Onionskin. More info here: www.bajawesternonion.com/onion-skin.asp. If you are an area business, restaurant, or hotel, and would like learn more about advertising opportunities, please Email advertising [- at -] bajawesternonion.com. -
---
News and Events, Questions and Answers, Food And Fun
---

Benefit For Hugo Avilés Espinoza's Family - Join us Saturday, Nov. 10, at Marina's Bar & Grill, starting at 6 p. m. to raise funds for Hugo's family. A donation of 50 pesos at the door gets you a night of outstanding fun and music, with two bands from Todos Santos, a Mexican band, and other local musicians. Drinks are available for purchase. Marina's is right on hwy. 19, just south of the main intersection in Pescadero, with a "Bob's Bigboy" in front. - Eduardo Mendez, www.PescaderoLife.com, 612 130 3267

Noche Mexicana -- Help Todos Santos Women Suffering From Cancer - Saturday, Nov. 24 at Hotel Casa Tota. Buffet of regional Mexican cuisine, Mariachi band, Raffles and Door Prizes. Ticket price: 200.00 pesos. Guaranteed to be an evening of great food, lots of fun.

All money raised help Todos Santos women with limited funding fight cancer. Tickets are now on sale at both Mercado del Sol grocery stores, and La Canada Del Diablo. Enjoy a nice dinner at Hotel Casa Tota, and assist community women to facilitate their medical treatment. Thank you!! - Barbara Perkins, bperkins0403 [- at -] gmail.com, 612-140-0069

Los Cardones, A Toxic Threat For Baja California Sur - The environmentalist and president of Ocean Futures Society, Jean-Michel Cousteau, expressed to President Felipe Calderón and President-elect Enrique Peña Nieto his support to the people of Baja California Sur in their fight to stop the huge open pit mining project known as Los Cardones. Through a letter, Cousteau stated that: "If the authorities in charge of protecting this fragile ecosystem do not act immediately, taking into consideration the present and future generations, the contamination and destruction of what Jacques Cousteau described as the world's aquarium, would be inevitable."

The toxic mine, Los Cardones, aims to extract by cyanidation, 40 tons of gold over a period of 10 years, 11 tons of material will be processed daily, drawn from two open pits with a tailing pond of 120 ha. The project could eventually release more than 67 tons of arsenic during the milling process, laying it exposed to the elements forever. With the constant rains in the area the arsenic could end up permanently polluting the aquifers, which happened in the San Antonio and Los Planes area due to less risky past mining activities. There is currently a very high rate of incidences of cancer and contaminated wells.

The proposed toxic project is to be developed on the exact same site as the now defunct Concordia/Paredones Amarillos mine and will include a desalination plant in the community of Todos Santos, with the capacity to produce 7,500 m3 per day and a pipeline that will transporte the water 42 km to the project area. The mining project falls within the buffer zone of the "Sierra la Laguna Biosphere Reserve", which by decree, prohibits polluting activities and surface and subsurface discharge.

Today Invecture Group through Zapal Development Company SA de CV. holds the rights previously held by the Canadian mining company, Vista Gold. Open pit mega mines like Los Cardones threaten Baja California Sur. That is why organizations like Agua Vale Más Que Oro, Niparajá AC, Medio Ambiente y Sociedad y el Centro Mexicano de Derecho Ambiental have come together and participated in the public hearing on October 25th. Visit www.defiendelasierra.org and sign the petition, help us defend our water. - Gabriel Patrón, http://www.niparaja.org, 612-122-1171, Baja California Sur

Attention All Artists - The Skull Project - Chicago had its bulls and Toronto has its polar bears. Now Todos Santos has it's cow skulls! The Skull Project is a fundraiser for Hogar del Nino. Any artist or crafter is invited to decorate a skull however they would like. Skulls will be displayed at Galeria de Todos Santos during the Art Festival in February and sold by silent auction. You can decorate your own skull or I have beautiful skulls for sale for 200 pesos. All proceeds will go to support the children at Hogar del Nino! - Nancy Serfas, nancyserfas [- at -] aol.com, PadrinoProject.com, 612-119-8047, Todos Santos


Border Crossing Info - Two Articles

1) I talked to Doug M. who was with Tom S. as they were crossing the new El Chaparral border crossing this morning. Below is his report about how the crossing works. For details, maps and photos see the Baja Guide at http://www.iwindsurf.com/travel.iws?genID=22

The new El Chaparral border crossing into Tijuana opened Thursday Nov. 1 2012 and is much easier to navigate and to take care of your FMM visa and bank fee than the old crossing. and 200 customs inspectors. To access the new border crossing from Hwy. 5 you will be directed to take a very sharp cubing 5 lane that curves from Hwy. 5 right at the border near the old crossing. This road heads west for 0.2 miles parallel to the border inside of Mexico. Then it makes a left into the new border crossing which you can see in the bottom photo below.
As you approach the new crossing look for a sign saying "Declaración" and park. Bring with you 1. $24.50 UDS or pesos. 2. Car registration, 3. Driver License. 4. Passport
Enter the building and walk pass the sign for saying Banco". Ahead you will see "Inmigración"
There fill out the FMM visa form. Take the completed form to the Banco and pay your $24.50 UDS or pesos.
Return to the "Inmigración" to get your form stamped.
Return to you car and leave. Doug reports that as of Nov. 4 there were no signs of the old green light red light inspection stop.
Leaving the crossing take the "A Playas de Tijuana, Rosarito Y Ensenada turn off over the dry river bed. This will merge with the old route running parallel to the border and on to Hwy 1D toll road to Ensenada.
The photos and maps in the Baja Guide should help you through this new crossing. http://www.iwindsurf.com/travel.iws?genID=22 - Mike Godsey mike [- at -] iwindsurf.com - Courtesy The Ventana View

-------------------------

2) Monday, Nov. 5 -- We crossed into Mexico this morning at 10:30 am. Bottom line, quick and easy, and issuing FMM visas for tourists and holders of FM3 and FM2s. At the border at the end of Calif. I-5, we made a sharp right turn to the west, then after 0.2 miles a sharp left into some 20 or so entry lanes. I entered a center one and was directed a short distance ahead into one of many covered inspection stations. A young lady asked for our passports and car registration. She checked the passport name against the car registration name, and the registration VIN # against the number on the metal plate on the dash. Then she asked me to unlock the hood so she could inspect underneath. When I heard the rear hatch go up, I got out and found another agent looking in our luggage. When I explained we owned a home near LaPaz and would stay there for 6 months, the inspection ended. (The hood was never lifted and 50 miles later I noticed it bouncing up an down a centimeter or so and stopped to secure it.)

Next we were directed ahead to an uncovered parking area. From there it was a short walk back to the immigration offices. We filled in FMMs, paid the tourist fee of $29 at a teller window a few steps down a large hallway, and then took the receipts back to the first office to get our visas stamped PAID. Our traveling partners took the far right lane for "declaraciones" and parked by a blue fence next to the immigration offices. After paying FMM fees they circled back to the entry lanes, went through a brief inspection and joined us in the parking area. That was faster and better for trailers and large RVs. The exit from the parking area is to the right. Get in the right lane and take the ramp up and over the river bed and back north to the highway along the border to the toll road. The toll for cars this year is 30 pesos.

Even though offices were being painted and it was obvious many people were new to the job, entry to Mexico was quick and easy and immigration people were friendly and helpful. I'm writing from El Rosario. The road was in excellent condition, gas plentiful, and very little traffic. It was great to be on the Baja highway traveling 50-60 mph instead of fighting 8 lanes of cars going 80 mph on I-5. Tom Spradley - Courtesy, Baja Pony Express


Please Help Keep Unwanted Dogs And Cats Off Our Streets - The annual Spay/Neuter Clinic will take place next Thursday, Friday, Saturday, Nov. 15, 16, and 17 at La Canada del Diablo. Four vets from the U.S. along with several vet techs will join our local vets in a volunteer effort to reduce the overpopulation of dogs and cats in our neighborhoods. This service is provided at greatly reduced or free of charge to those in the local Mexican community who could not afford otherwise to have their animals neutered.

This is a reminder that this special, volunteer Clinic is Not Intended for the general community who can and should pay for their own spay and neuter services, which most likely includes all of the readers of the Baja Western Onion. If you show up with your own pets intending to get free services meant for others less fortunate, you will be turned away. However, if you know of a truly needy Mexican household that cannot afford these services then please refer them to this event.
While the vets, both local and U.S. donate their services, there are still many expenses involved. The funds raised at the Fur Ball help offset these costs but there is never quite enough. If you have a shopping trip coming up and could help with a few purchases, the following items are essential:
Paper Towels
Syringes 3 Ml
Alcohol
Trash Bags
And let's not forget those hungry, thirsty vets and volunteers who so appreciate drinking water, sodas and snacks. Please mark the dates on your calendar! For more information or to volunteer please contact Angelique Thank you. - Amigos de los Animales de Todos Santos A.C. bajakitties [- at -] yahoo.com, 145-0250

2013-2014 "Call Me" Book - We're into the final month now. Obviously we can't begin to compile these pages until we have all the Residents and Ads completed. If you know someone that can use a business listing or an Ad, please speak to them soon. The Resident-Form data will be taken down by December 1st. For so many of us this Book is a "must-have" publication. The next Book will be produced for 2015. Best wishes to all! - Jan, Be [- at -] TodosSantos.me, http://www.todossantos.me/phonebook-ads.html, 145-0685


Enjoy! - - a relaxing atmosphere in downtown Pescadero at micro brewery, Cerritos Beach Brewing Co. We serve great beer & eats, with live music every Wednesday, Saturday and Sunday. We are well known for our home brewed Root Beer, Cream Soda, Ginger Ale and our old fashioned floats.

NEW HOURS - Tuesday-Saturday 12pm-10pm ~ Sunday - 12pm-8pm
Saturdays - Open mic 4pm
Sundays - Blues and Brews, our in-house band, 4-7pm
Wednesdays - Open mic 4pm
Thursdays - Dinner and a Movie - movie-7pm

Enjoy Pool and Board Games in air conditioned comfort. The perfect meeting place for your club or gathering.
- Robert Dale, cerritosbeachbrewing [- at -] gmail.com , http://www.cerritosbeachbrewing.workpress.com, 612 102-1534, Pescadero


San Jose Organic Market - Come and Join us in our 10th season 2012-2013. At Huerta Maria, infront Jockey CLub. Down town San Jose. Lots of Food - Music - Art - Fun - Workshops. Every Saturday from 9 - 3. Support Local. - Horacio Sobarzo, info [- at -] sanjomo.com, www.sanjomo.com, 624 108 4235, San Jose Del Cabo


Rancho Pescadero - Come celebrate Rancho Pescadero's three wonderful years in the community with amazing food, drinks and live music on Wednesday, November 14. Because all good things come in threes, you can look forward to 3 savory margaritas (traditional, tamarind and hibiscus), 3 tempting appetizers, a fresh and delicious 3-course meal, and more! $35 per person +tax.

Wednesday, November 14, in the newly-renovated Garden Restaurant at Rancho Pescadero. 5-6 p.m. Cocktails & appetizers with live music by Tim Lang & Friends. 7-9 p.m. Dinner paired with a glass of wine serenaded by a local Mexcian Trio. ***Additional cocktails, wine and beer are available but not included in the price.

Mail Box Available In Todos Santos - We have recently moved our U.S. mail box from Cabo San Lucas to Todos Santos and have room for one additional name. The U.S. address is in San Ysidro, CA and the mail will be brought to Todos Santos once a week. This is a reliable service for all mail, magazines and small packages. The cost is $123 per person per year. Please email if you are interested. maryanndoug [- at -] gmail.com


La Paz English Speaking AA - Monday and Friday at 9:30am., Wed at 4 pm. Location Crossroads Christian Fellowship 3124 Abasolo between Sonora and Sinaloa, La Paz. All meetings are Open Meetings of AA. Everyone who has a desire to stop drinking, their friends and family are welcome. - Contact: Frank H, zorba1360 [- at -] yahoo.com, 612-154-1050 (cell) or Lynn cell: 624-137-4527, or email spiritaslj [- at -] gmail.com.
Recycled Containers Needed - I need an ongoing supply of containers to start seedlings in. Yogurt, cottage cheese type containers as well as liter bottles and milk cartons, plastic or cardboard. I can pick them up once a week in Todos or Pescadero. Recycle, Reuse, Renew. Thanks in advance. - Vicki Fisk, vickifisk [- at -] gmail.com, 624-117-2409

Katie's Jams - Katie was happy to see many of you this past Sunday at Baja Beans Farmer's market. She will be coming up to Pescadero this Sunday, as well, to sell her yummy homemade jams at Baja Beans. She will have plenty of Chile jam, Mango jam, Mango-Chile jam, Tropical Fruit Mix jam, Passion Fruit-Banana jam, Mint jelly, and Tomato Jam with her. Remember you can bring in your jar for $1.00 off your purchase. Buy local, Buy organic, Buy Real Food! - Katie Lopez, katieinus [- at -] yahoo.com, 624-176-5967, Pescadero

Todos Santos Open Studio Tour Coming Up - Call for Todos Santos Artists, time to sign up! The 4th Annual Artist Studio Tour is scheduled for Sunday, February 10, 2013, from 10am-5pm. This year The Arts Festival will put a special spotlight on Todos Santos as an art destination and will bring even more art lovers to our little town. The tour, which is the day following the Arts Festival, will again offer a glimpse behind the scenes of Todos Santos' artists, both well known and emerging. Art appreciators, with a map of studios in hand, will be able to visit over 25 working studios. Participating in this event will expose your art to art appreciators, and hopefully buyers, who will be focused on seeking art and artists on this particular day. Funds raised from the tour will benefit the children's art programs provided by The Palapa Society of Todos Santos, A.C. Tickets will be available for $150. pesos at Cafelix and other locations a week prior to the event. The sign up deadline is December 7th, 2012. If you need an entry form please contact Gloria Santoyo Ruenitz at gruenitz10 [- at -] yahoo.com or www.artistsoftodossantos.com - Gloria S. Ruenitz, gruenitz10 [- at -] yahoo.com, www.artistsoftodossantos.com, 612-178-0103, Todos Santos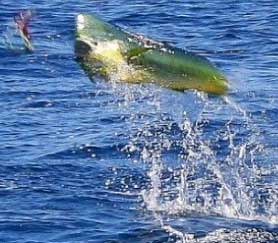 Todos Santos Fishing Charters - Why deal with a middleman? Come direct to the owner/operator
Fully Registered Sportsfishing Company


Bilingual Crew


Top Quality Tackle and Gear
Whether game fishing or whale watching, contact us for your ocean adventures. Visit our website for full details: www.fishingtodossantos.com or www.todossantosfishingcharters.com.

Package deals available when booking fishing and our casita for your complete holiday - www.bajasurtodossantos.com, or call Lee at 612-119-7880 or Brenda at 624-114-1351


Looking For Raised Circular Gardening Beds - Looking for 1 or 2 raised circular gardening beds. They are made of a felt-like material. I already have 2 beds and would like a couple more. If you have any to sell or know where I can buy them locally please email me. Thanks so much! - Michelle, michellehar30 [- at -] hotmail.com

Skin Cancer Help - Can anyone recommend a dermatologist or skin cancer specialist in the area...La Paz or Cabo, or anywhere in a day's reach? - Christine Douglas, cdoug1946 [- at -] yahoo.com, Todos Santos

Hotel Casa Tota And La Santeña In Downtown Todos Santos - Please join us to celebrate our one year anniversary on November 17th, with dinner, drinks and dancing...or just dinner and drinks, or just dancing and drinks, or just drinks, or just dancing...just come!

$500MXN buys you dinner, two drinks and all night live music, or for $300MXN you can skip right to the drinks and dancing.

Limited space available, so reserve your tickets now at Hotel Casa Tota! - , HotelCasaTota [- at -] gmail.com, www.HotelCasaTota.com, 612 145 0590, Todos Santos



Kundalini Yoga In Las Tunas - Kundalini Yoga as taught by Yogi Bhajan focusing on Empowerment. Elevating your mood and Expanding your Creativity.. with Bhavani Noel. Tuesday and Thursday at 10 am- 11:15. 100 pesos. donation. At Casa Kundalini: directions Las Playitas road to Calle Viejo (past international towards La pastora..) marker is the mexican flag turn left..3rd house on the right, white house near Lagoon. Driveway has signs posted.

Kundalini Yoga and Mediation for Vitality: Wednesday at 5pm at Luna Azul. All levels welcome.please bring a mat, water, and blanket for relaxation. Private sessions also available upon request. Kundalini Mediation on Sunday evenings schedule upcoming. - Noel Cianci, noelcianci [- at -] me.com, 612.176.9870, Todos Santos

Lost Womens Wallet - Womens wallet standard size Maroon with black design. Hoping to have it found with all idenification, banks cards, FM3, social security card etc... Should anyone find this wallet please call me at 612 171 2062. Thanks so much, Bernadette L. Coyne. - Bernadette Coyne, bernadettecoyne49 [- at -] yahoo.com, 612 171 2062, Rancho Nuevo

Wet Tile Saw Needed - I require a used wet tile saw. - Tom, thomasshusterman [- at -] hotmail.com, La Paz



How To Build A Wood Burning Oven - In this 3 day workshop, you will learn how to build the best style wood burning oven, that will hold its heat longer than regular pizza ovens. Great for any cooking including pizza and bread. Includes a private session to help design your own oven. Tues. Nov. 13, Wed. Nov. 14, Thurs. Nov. 15; Teatro Luna Azul; 10am to 12pm. 1100 pesos.

Casting Call at Teatro Luna Azul -- For our upcoming comedy play 'Till Beth Do Us Part' playing in Feb/March. Characters are 4 women & 2 men. Tryouts start at 2pm. Contact us if you are coming. bluemooninbaja [- at -] yahoo.com, www.teatrolunaazul.com



Free Movie Tickets To Cine Bajo Estrellas - Cine Bajo Estrellas is offering free movie tickets for donations of old beach chairs or any kind of outdoor furniture. This is for locals who might not have their own chair when they come to a show. Cine Bajo Estrellas is an outdoor movie theater in South Pescadero. It is on the west side of the highway in the Nava Materials building. Opening in early December. CineBajoEstrellas2 [- at -] gmail.com, www.cinebajoestrellas.biz

Group Circut Training At Power Zone Gym - Working out but not seeing results? Always wanted a personal trainer but found them too expensive? Here is a chance to work with Hector Albert, a local experienced trainer and boxer at Power Zone. Albert will be hosting a Circut Training Program with focus on Core strength- 2 x's a week. For only 75 Pesos You will recieve an hour and a half of training. cardio program- weights, boxing, kickboxing exercises designed to tone and define..you will recieve individual attention, as well as group synergy...and a great way to practice your spanish and connect with local community!

Monday Mornings at 9 am & Wed afternoons at 4pm. You will learn the best workout for your body type and see results much faster ... drop ins & Newcomers Welcome. Come when you wish ~no commitments -bring water & towel please. Location: Power Zone Gym on Las Playitas road. For questions, contact Hector. - Hector Albert, romannus [- at -] hotmail.com, 612.144.4298

Looking For A Used Cheap Bicycle - I'm looking for a cheap bicycle to buy near el pescadero or todos santos area. 612-176-9074

As You Pack Your Bags To Come Home To Todos Santos - Please remember to pack an extra bag for the kids at Hogar del Nino. As the weather cools off, they need warm clothes. Fleece jackets are easily found at Goodwill. Shoes, long pants, long sleeve shirts, socks and underwear are always needed. Kids are age 4-15. Gracias! nancyserfas [- at -] aol.com


---
Submit your News and Events, Questions and Answers articles here: http://www.bajawesternonion.com/submitad.asp

---
Exchange Rate - Mexican Pesos to $1 USD - Courtesy exchange-rates.org
---
Return to Top
---
Featured Events This Week
Please Note: The "Featured Events This Week" section is limited to non-recurring community events (Sorry, no "Happy Hours," "Daily Specials," "Weekly Classes," or other recurring business activities or workshops.)


---
Friday, November 09
Live Music - Live Music - Rumi Garden, Todos Santos. Fine Asian Fusion Dining. 12pm - 9pm, (612)-145-1088 www.rumigarden.com

Saturday, November 10
Benefit For Hugo Avilés Espinoza's Family - At Marina's Bar & Grill, starting at 6 p. m. to raise funds for Hugo's family. A donation of 50 pesos at the door gets you a night of outstanding fun and music. Drinks are available for purchase. - Eduardo Mendez, www.PescaderoLife.com, 612 130 3267

Tropical Music Night - With Tropical Drinks and Dancing Under The Stars at Hotel Guaycura. Music by: Jonathan and his band. Place: Guaycura Sky Deck, 7 PM. - frontdesk [- at -] guaycura.com, www.guaycura.com.mx, 612.175 0800, Todos Santos

Hotel California - Live Music featuring Bluz Xplosion. Margaritas and Dancing start at 8pm. info [- at -] hotelcaliforniabaja.com, www.hotelcaliforniabaja.com, 612.145.0525, Todos Santos

Sunday, November 11
Blues and Brews - - In-house band, 4-7pm - Cerritos Beach Brewing Co, 612 102-1534, Pescadero, www.cerritosbeachbrewing.wordpress.com

Salsa Lessons at Rancho Pescadero: - - Sunday, Nov. 11th from 4-6pm with visiting instructor Felipe Lopez from Orchestra Yemaya in La Paz. $15 per person includes appetizers. $5 special on mojitos, Caipirinhas & house margaritas, www.ranchopescadero.com, Pescadero

Monday, November 12
Casting Call For Play 2013 - 2pm, Teatro Luna Azul, Todos Santos. Casting for 'Till Beth Do Us Part' , a comedy that will play next Feb./March. 4 women, 2 men. Contact us to confirm. - bluemooninbaja [- at -] yahoo.com

Tuesday, November 13
How To Make A Wood-fired Oven, Nov. 13, 14 & 15 - 10 am - 12noon daily, Teatro Luna Azul. Learn how to make a pizza/bread oven that works. Great for cooking meats too. $90us. Contact: bluemooninbaja [- at -] yahoo.com, tsbmp.blogspot.com

Wednesday, November 14
Rancho Pescadero Celebrates - Three wonderful years in the community with amazing food, drinks and live music. $35 per person +tax. 5-6 p.m. Cocktails & appetizers with live music by Tim Lang & Friends; 7-9 p.m. Dinner paired with a glass of wine.

Singles Social Mixer - Noon-2 PM, Baja Beans, El Pescadero. Back at Beans for November, 2nd Wednesdays of the month--casual, no expectations, social mixer. - Al lowerbaja [- at -] yahoo.com

Open Mic - 10 am - 4pm - Cerritos Beach Brewing Co, cerritosbeachbrewing.wordpress.com, 612 102-1534, Pescadero

Thursday, November 15
Dinner and a Movie - Movie [- at -] 7pm - Cerritos Beach Brewing Co, cerritosbeachbrewing.wordpress.com, 612 102-1534, Pescadero

---
The Print-edition Of The Baja Onionskin Online - The Baja Onionskin is a printable version of the Community Events Calendar for the week. During the summer, we'll discontinue printing out and distributing paper copies but we'll post The Onionskin in PDF format online for download. Please feel free to download, print and distribute to your guests and visitors as you see fit. You can download it here: www.bajawesternonion.com/onion-skin.asp. -
---
Download This Week's printable edition of The Baja Onionskin Community Calendar
in PDF format Here: www.bajawesternonion.com/Onionskin/current.pdf
---
Baja Western Onion Readers Want To Know About Your Events! To Submit A Community Event, Go Here: www.bajawesternonion.com/submitad.asp.


Anyone planning an event should check the Online Community Calendar
before choosing a date to see if something else is already planned and avoid conflicts. -
---
Return to Top
---
Misc. Sales and Services Available
---

Acupuncture Announcement - I am delighted to announce that Barbara Elsner (L. Ac.), who has covered my acupuncture practice in Todos Santos while I took the time to recuperate from a shoulder injury, is now officially taking over the practice full time – providing the Todos Santos & Pescadero community with acupuncture and other TCM (Traditional Chinese Medicine) services. I am aware that the local grapevine has given her high praise. If you haven't yet had the opportunity to have her work on you, you will be well-pleased when you do. Not only is she a very fine acupuncturist, Barbara is well-qualified to consult with you on nutritional and herbal therapies. She also provides several non-needling alternatives, including moxabustion and cupping, that are highly effective.

These therapies treat a wide range of ailments: from fertility to menopause, digestive difficulties, the effects of stress, addictions, insomnia and, of course, pain of all colors. Give Barbara a call to set up a session the next time you need alternative health care: 612.151.7026, www.integrationacupuncture.com. Or email her at 1sheurchin [- at -] gmail.com. - Jane Sipe, L. Ac., jasi57 [- at -] juno.com

Only 2 Sofas Left- But Lots Of Other Great Furniture! - Our last shipment arrived 3 weeks ago and things are selling quickly. Please come soon to get the best selection of sofas, Bali chairs, dining tables, queen beds, lamps, rugs, pillows and other great furnishings for your home. Cute furniture is hard to find and buying gently used furniture is Eco-friendly, well crafted, and less expensive. To view our current inventory please go to www.masmilagros.com - Thank You- Sandra, scandiber [- at -] yahoo.com, http://www.masmilagros.com, please call 624-129-8691, Cabo San Lucas



Painting Easel For Sale - I have a Best Chimayo solid oak easel, well seasoned with paint but in perfect working condition. This easel has a single mast but is fully capable of supporting large as well as small canvases, is simple to use and can fold to be relatively flat. Google: "Best Chimayo" to see. Price is $100 US. - Doug West, westdoug [- at -] hotmail.com, 612-148-4286, Todos Santos




Propane Tanks (Empty) - 2 Empty propane tanks with valves. 45 kgs & 30 kgs Any reasonable will be considered. - Bill Evans, palapapalace [- at -] yahoo.com, 612-130-3242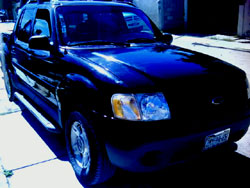 Ford Explorer Sport Trac For Sale - Luxury edition, air conditioner, 6 cylinders, automatic trans, leather seats, sunroof, baja plates. $6700 usd. Cel. 612-168-3318. ernie_net [- at -] hotmail.com

SUV Honda Passport For Sale - 1994 model, 6 cylinders, air conditioning, 4WD, automatic trans, 4 doors, baja plates. $23000 pesos. Cel. 612-117-7497. ernie_net [- at -] hotmail.com



Enclosed Cargo Trailer - 28 foot enclosed commercial cargo trailer. Great for storage or road. Vertical rear door. Any reasonable offer will be considered. - Bill Evans, palapapalace [- at -] yahoo.com, 612-130-3242



Need a Ride to or From the Airport? Or Someone to Assist You With Errands? - I am a young, bilingual Christian man and I can provide you with rides to or from the La Paz or San Jose Del Cabo airports.

I can also help you with courier services, errands, or navigating the intricacies of dealing with Mexican businesses and the government; Car Registrations, TelCel and TelMex, CFE, Seguro Social, etc. Also offering weekly mail/grocery/supplies pick up in Cabo San Lucas/La Paz for individuals, restaurants and hotels.

Reasonable Rates - Contact: Ernesto, Cel. 612-117-7497, ernie_net [- at -] hotmail.com


1998 Toyota Tacoma - Toyota Tacoma with 167,000 Miles, standard cab, white with white canopy, driven in California on freeway only, new tires, belts and hoses, very clean n La Paz contact B/4 November 24th. We are still cruising our way down the coast of and should sail into La Paz around the 16th - so please understand if we don't respond immediately - will be able to send photo's / show truck (currently in covered storage) when we arrive. - Roger Robinett, RogerRobinett [- at -] yahoo.com, 760 814 3697, La Paz


News From La Canada Del Diablo - We are back and preparing for an upcoming season bigger and better then ever. We shopped hard, and now we have to clear our last years merchandise, to make room for the shipments that will be arriving soon. Come help us. Come save a ton of money. Come by and say hello. If you are new in town, come by and introduce yourself.

The last works of Charles Stewart, Todos Santos' founding foreign artist, have been discounted 20%. (Payment in the United States can be arranged). There are only a few remaining pieces. Own a piece of Todos Santos history.

The Todos Santos Fire Department, who by the way, (with the help of many other wonderful people) saved La Canada Del Diablo from burning to the ground this summer, are collecting donations of anything they can sell at this years 10th Annual World Class Garage Sale, scheduled for December 15 th. You may drop off your donations here at La Canada Del Diablo, in the storage unit area. The moneys earned, will go to help maintain and replace equipment. Our Fire Department needs our help. Thank you.

Have you been thinking about opening a business? Do you need a liquor license? Let's talk. - Barbara Perkins, bperkins0403 [- at -] gmail.com, www.lacanadadeldiablo.com, 612-140-0069, Baja California Sur



New Appointment & Unique Promotion - We are pleased to announce with immediate effect, the appointment of Barbara Manfrediz as the representative of the La Paz based, H2O Profesionales Internacionales, S.A. de C.V., in Todos Santos and Pescadero.

Barbara is available to discuss the benefits of our propietary Blue Angel (tm) family of water purification and condition systems, specifically designed for the municipal and trucked in water commonly found in BCS. In addition, Barbara will coordinate and undertake the service requirements of H2O's existing customers in the area, thus providing our clients with a locally-based improved level of service.

To support Barbara in her new endeavors, we are pleased to announce that for new clients we are providing a 20% off promotion through November and December. This promotion is exclusively for residents of Todos Santos and Pescadero and can save new clients up to US$400. Please contact Barbara to get full details of the promotion and to schedule your service visits cel 612 142 2290 purewaterbaja [- at -] gmail.com - Chris Salter, chris [- at -] aguadebaja.com, www.aguadebaja.com, 612 157 7695

Shipping Goods Or Furniture To Mexico? - Freight forwarding, Customs clearance Voted "Best in the Baja" 25 years experience, Courteous,Trustworthy, Professional Importing your precious goods to Mexico can be intimidating and complex. Let me show you how to keep your costs down. - Monica Page, mpage [- at -] monicapagelogistics, www.monicapagelogistics.com, 619-666-4529



Experienced Crew - My name is Scott and I am experienced crew on boats, headed north or south. I will help you get in there. Strong mechanical background, Spanish, good cook, in Mexico now. e-mail koyotekoncepts [- at -] hotmail.com - Scott Overmyer, koyotekoncepts [- at -] hotmail.com, La Paz



Do You Need Home Services? - Electronic equipment repair, mechanical work, installation of mirrors and fittings, soldering of doors and windows, etc. Contact us, we are a team of prefesionals. Tel. 612-168-3318. e-mail: ernie_net [- at -] hotmail.com.

Necesitas algun servicio a domicilio? Reparación de equipos electrónicos, trabajos mecanicos, instalación de espejos y herrajes, soldadura de puertas y ventanas, etc. Contactanos, somos un equipo de prefesionales. Cel. 612-168-3318. e-mail: ernie_net [- at -] hotmail.com.



---
Featured Local Services Directory
Accounting Services

Frimar Group - SECOFI, INM, IMSS, foreign investments, FM2/3, registrations, immigration, property management, utility payments, water, CFE, fideicamisos, water rights. - E.C.M. Raquel Martinez Peralta, frimargroup [- at -] hotmail.com, 612-14-86907, Todos Santos.


---

Airport Transportation - Errands

Ernesto Miranda - Rides to/from La Paz/SJDC airports, courier services, errands, help dealing with Mexican business and gov't; Car Registrations, TelCel/TelMex, CFE, Seguro Social, etc. - 612-117-7497, ernie_net [- at -] hotmail.com

---

Cleaning Services

Justin Lindholm - Got dirt or grime? Maybe it's time for a professional cleaning. Services Offered: Tile & Grout Cleaning and Sealing -Natural Stone Cleaning and Sealing -Fine Rug Cleaning -Upholstery/Furniture Cleaning. Free Estimates - chubbsurf67 [- at -] yahoo.com, 612 105 7421, Pescadero


---

Computer Repairs

Josue Castillo Parts, service, cleaning, anti-virus, home networking. - jocama85 [- at -] hotmail.com, 612 143 1508, Pescadero


Counseling

Jolyn Wells-Moran, PhD Counseling - Twenty-nine years of experience, licensed mental health counselor (LMHC) available for counseling and/or therapy at the Healing Arts Center in Todos Santos. Supportive, totally confidential, cognitive behavioral and other best practice therapies for individual adults and counseling for couples. Sliding fee. - Jolyn Wells-moran, jwmcounseling [- at -] yahoo.com, wellsmorancounseling.bravehost.com/, 612 1059 091, Todos Santos


---

Home Services

Todos Santos Technologies - Water Syetem Installation, Tinaco cleaning, Satellite TV system installs and repairs. - Humberto Pardo, showmethetruth [- at -] hotmail.es, 612-104-2000, Todos Santos.

---

Housesitters Available

Temporary Position Sought - Need a house sitting arrangement while our casita is being remodeled, Pescadero preferred. We're available just after Christmas through February. We're a neat, clean, mature couple who don't mind watering plants and love dogs and cats. We can pay for our electricity and gas. Local references. - Jolyn Wells-Moran, jowellsmoran [- at -] gmail.com, 612 1059 091


---

Online Advertising

Your Business Here! - Put your ad in front of over 3,500 Baja Western Onion Readers twice a week for a little as $5.00 per week. Advertise your business here in our NEW Local Services Directory. More Info HERE
---
Submit your Misc. Sales and Services Available/Wanted articles here: http://www.bajawesternonion.com/submitad.asp


---
Return to Top
---
Real Estate, Rentals, and House Sitting - Available/Wanted
---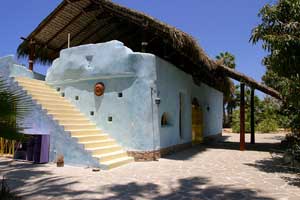 Todos Santos Beach House on a Tranquille Lush 5, 206.22 Sqmt Property - For Sale by Owner: - Two (2) separate driveway entries give the 5,206.22 sq meter (1.25 acre) property privacy from both the front and back, giving flexibility to build additional homes or to split in the future. Soil on the property is rich organic black soil, ideal for other organic gardening.

Property is an enclosed oasis and has unlimited access to farm water that nourishes the over 85 mature mango trees, 80 lush palm trees over 5 feet, passion fruit trees, citrus fruit trees and avocado trees, all of which give the property its cool shade that is coveted in the region and frequently not available on other properties of comparable or more value in the desert landscape.
* Property has power, water (both municipal and farm water), gas and Internet.
* A 6-minute walk takes you to the secluded beach, and a 5-minute drive finds you in the heart of TS.
* Motivated Seller with Reduced Listing
If you have questions or would like to make an offer after viewing the property on YouTube (www.youtube.com/watch?v=krg9FEeiRtk), feel free to contact us. Save on the fee and make us a good offer. - Anh Walch, anhwalch [- at -] yahoo.com, 212-692-0912, Todos Santos


Price Reduced From $190,000 To $160,000 USD - Lovely oceanview house for sale in colonia las tunas, todos santos. 2 bedrooms,2 bathrooms and 2 terraces with great views and extensive garden. There is an extra 2 rooms in the back of the house. Price has been reduced to 160.000 from 190.000 USD. - Mireille, mimikeys2001 [- at -] yahoo.fr, 612-100-7805, Todos Santos

Price Reduced To $232,000.00 For Quick Sale! - This beautiful new home is located in El Comitan, 15 minutes from La Paz (on the baja). It has a beautiful separate upper suite with private entrance. The upper suite is 710sq ft with 1 bedroom and 3 piece bathroom.

Beautiful roof top deck is an additional 436 sq. ft. Main floor is 1260 sq. ft with 2 bedrooms and a 3 piece bathroom. Has a large front porch and a cement 2 car carport. The in ground swimming pool is 14' x24' x 5 '. The property is secured with a plaster wall around the property line and iron gates.

For further information Contact Kent Hansen in La Paz at 612-124-8480 or email to kenthansen [- at -] shaw.ca




Lot For Sale - Lot for sale in Mulege BCS. Mulege is located just north of Loreto and south of Santa Rosalía on Baja México. Approx 600 miles south of the USA and 400 miles north of Cabo San Lucas. It is 30 x 30 meters (100 x 100 feet). It's a serviced lot with both water and electricity. Located just out of town and only a few minutes to good fishing. For those of you who know Mulege its in a quiet area on the road out toward Ray's place.

What's on the lot you ask? Several palm trees a lot of cactus and flowering Bouganvillias etc. Also a very nice casa. This is an eight sided house with an open theme approx 650 sq feet. An 18' foot bow rider inboard/ourboard boat on a trailer. (boat not for sale separtley, package deal only) Ideal for a couple or fishermen who want to spend the winter doing what they want to do. Arrangements can be made for up to 30 year renewable rights. Price is negotiable. If interested photos are available. I will be there by the end of December to show, meanwhile you can respond to jer_glok [- at -] yahoo.com. jer_glok [- at -] yahoo.com

---
Submit your Real Estate/Rentals/House Sitting/Property Management Services articles here: http://www.bajawesternonion.com/submitad.asp


---
Return to Top
---
Rides or Caravans Available/Wanted
Note: Ads will run for two weeks unless dated. Please list the date in the title, and specify which airport. Goes without saying, everyone shares expenses for beer, gas, food, etc

To remove your ad if you find a ride or caravan, let us know here: www.bajawesternonion.com/submitad.asp -
---

Cabo Dreaming - Driving my motorhome to Cabo early Nov. Looking for caravan to hook up with, cross border before thanksgiving at Tecate, no rush or hurry, hoping to find like minded baja rats for safety and company. Call Warren 831 427 2745 or Warrenlockwood [- at -] earthlink.net - Warren Lockwood, warrenlockwood [- at -] earthlink.net, 831 427 2745

Leaving Los Angeles For San Jose Del Cabo Early Nov. - Senior woman with sweet dog driving to San Jose del Cabo from Los Angeles/San Diego crossing Tecate beg. Nov. looking to caravan with another car. Done the drive many times taking 3 nights on the way down possible one night in TS not in a rush, more into enjoying the trip. bajadome [- at -] hotmail.com, San Jose Del Cabo

Driving From New Mexico Early November - I plan on driving to Baja early November, via Tucson, Los Mochas, ferry to La Paz. Looking for a rider to share the ride. - Rosario Carelli, wearethedrum [- at -] yahoo.com, 828 380 0122 US cell#

Ride Sharing To L.A. Nov.13 - I will be driving to LA Nov.13, me and my dog. I have an extra empty seat. Share gas and driving. Interested please contact me. - Petra Hauptmann, petrahauptmann [- at -] mac.com, 612-177-75517, United States

Going South Late November - We are looking for people heading south the end of November. We are in no hurry. Would love to travel with someone who has done the trip before. - Tom Hamer, Trainerhotline [- at -] msn.com, (360) 420-0606

Baja Ferry To La Paz December - Arizona To The Baja Via Baja Ferries - Looking for anyone wanting to caravan over the border at Nogales, late December? I speak fluent Spanish and can help with your translations. I drive with my two dogs and take the Baja Ferry. Please let me know if you plan on driving down my schedule can be flexible. Sylvia L. Ossa, treaturfeet [- at -] yahoo.com, 928-202-4926, my final destination is Los Barriles. treaturfeet [- at -] yahoo.com, 928-202-4926, Los Barriles

Caravan To Todos Santos Early December - Leaving SF Bay Area in early December for Todos Santos. Will spend a night or two in S Cal and start the Baja portion after that. We are slightly flexible with dates. Planning on spending 3 nights on drive down. We are a couple in 50/60 age range with two dogs. Looking for another car(s) to caravan. Contact Nancy. nancyprickitt [- at -] gmail.com


Traveling the Baja In Dec. - We're leaving in the morning, Dec. 21 or 22, from Tecate. Want caravan partner to travel with me & my family. Wayne Huggins handyhdman [- at -] gmail.com, 5415103324
Caravan From San Diego To Southern Baja in December - Looking to leave last couple of days in December. Crossing border [- at -] 7 am. Traveling with dog and planning to take about three days driving during daylight hours. - M. Lautischer, Tazdevil67 [- at -] hotmail.com

Are You Flying To Seattle? - Baja Dogs Adoption Center is looking for people to transport dogs to Seattle. Our adopter is willing to help you with a financial incentive. The trip will be easy and there will be people to help you in La Paz, Los Angeles and Seattle. Baja Dogs La Paz has been a legally registered charity in both Mexico (2007) and in the state of California. Donations can be made to Baja Dogs La Paz Inc and marked for us and you will receive a tax receipt. We have helped over 1000 dogs as of Sept 30, 2012. 379 dogs have been adopted to Canada and the US. For additional information please email Dhorea at bdlp [- at -] bajadogslapaz.org or 128 8235. www.bajadogslapaz.org - Dhorea Ryon, dhorearyon [- at -] hotmail.com, www.bajadogslapaz.org, 128 8235, Baja California Sur


---
Submit your Rides or Caravans Needed/Available articles here: http://www.bajawesternonion.com/submitad.asp


---
Return to Top
---
Pet Corner (Lost and Found pet articles will run for two weeks)
Let us know if you find or place your pet so we can remove your ad -
---

Can You Care For A Sweet Puppy? - While in the states for a few weeks, a puppy squeezed through the fence where I live and was rescued from starvation by a loving caregiver at my apartment. She is a healthy small dog, about 6 months old, as per dr. david, and spayed last week. I cannot keep her. Please, if you are looking for a house broken puppy, email me as soon as possible. thank you, dianejoy39 [- at -] yahoo.com - Diane, dianejoy39 [- at -] yahoo.com, Todos Santos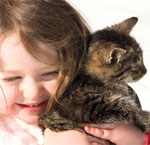 Not Getting Enough Affection? - Need some loving? There are many beautiful cats and kittens just waiting to purr for you at Kitty Heaven. You could visit with them once a week or as often as you like. You might even want to help clean up a bit or maybe buy them some food. Why don't you come for a visit? - they love meeting new friends. - Angelique, bajakitties [- at -] yahoo.com, 145-0250

Good Info On What To Do If You Lose Your Dog In Baja (or Anywhere) - This excellent article courtesy of Baja Insider: www.bajainsider.com/baja-life/pet-care/findinglostdogs.htm -
---
Submit your Pet Corner articles here: http://www.bajawesternonion.com/submitad.asp (and remember to Spay or Neuter your pets)



Return to Top



---
Quote of the Day: " You cannot depend on your eyes when your imagination is out of focus. " ~ Mark Twain (1835 - 1910)


---
Looking for the complete Community Events Calendar? Click Here!


---
Return to Top
---
---
Help Support The Baja Western Onion!

We can accept donations by Credit Card, PayPal, cash, check or direct deposit.

For more information, please visit our web site at http://www.BajaWesternOnion.com/donate.asp.
Copyright © 2006 - 2012. The Baja Western Onion. All Rights Reserved. Published Using 100% Recycled Electrons :)
Return to Top
---