On The Web Site:
---
Today's Weather Click for Extended Forecast

---
Community Access
Policia Preventiva
Todos Santos Police
612 145-1052
Commandante Navarro

Ministero Publico
State Police
612 145 0198
Commandante Erigoyen

Bomberos
Fire Department
Cel. 612-142-6387
Commandante Cadena


---








---
Baja Western Onion
Alan Thompson - Publisher
Debra Webster - Editor
Advertising Information
e-mail For General Feedback
---
---
News and Events, Questions and Answers, Food And Fun
---

Rosarito Beach Blues Fest - On Saturday, August 25, 2012, Rosarito Beach, Baja California and the Pacific Ocean will be the backdrop of the highly anticipated Baja Blues Fest at the Historic Rosarito Beach Hotel. This event, world-class blues music and regional art come together to create an experience not to be missed. In the spirit of such great charity musical festivals such as Glastonbury and Farm Aid, the Baja Blues Fest will bring bands together to celebrate music and help the needs of others. The Baja Blues Fest on August 25, 2012 in Rosarito Beach, Baja California is classified in the same vein. Celebrating the world of blues, the forbearer of Rock 'n' Roll, and is an event that is all about "Helping Children with the Blues."

All proceeds from the event will be donated to local charities that rely on donations to carry out their activity. Any person attending this amazing event will automatically contribute to the cause by purchasing a ticket which costs $20 if paid in advance and $25 if purchased on location. Visit the official website of the event www.bajabluesfest.com for tickets, travel and lodging information.

The event will take place on the shores of the Pacific Ocean, at the historic and beautiful Rosarito Beach Hotel, between 10AM – 7PM, with food and beverages available on site. The organizers are the Baja Blues Fest Organization (www.bajabluesfest.com) and Baja Good Life Club (www.bajagoodlifeclub.com). About 150+ volunteers will be needed to put this event together, and the community is encouraged to participate by volunteering.

The Baja Blues Fest Organization operates with the sole purpose of assisting the humanitarian needs of local children's organizations. Their team of dedicated individuals is working diligently to bring support and unconditional compassion to the less privileged in Baja. Even with all their work, and the help of so many volunteers, none of this is possible without sponsors; so if you are a business or individual that would like to make a difference in a child's life, while bringing the joy of music and art to all, please sponsor the Baja Blues Fest.

Music talent at the Baja Blues Fest include, but not listed in order of performance.
Michele Lundeen - Often described as "Janis Joplin meets Bonnie Raitt", Michele is a Powerful, Soulful vocalist with an incomparable style all her own, effortlessly blending classic roadhouse rhythm & blues, jump swing, Memphis groove, sultry jazz and funky soul into a satisfying musical stew.

Stoney B Blues Band - He formed his first band at age 15 and has been playing the Blues ever since, including thirteen years spent as a New Orleans street musician, performing with Grandpa Elliot, with whom he often records."My roots are from Chicago and the South, and my music is still the blues...in its many interpretations. It's delivered in a way of feeling. Bluesmen are storytellers, and the music is about life."

Backwater Blues Band - The Backwater Blues Band is one of San Diego's #1 Blues, Authentic Rock & Blues,Soul Blues, Funk, Originals, Classic Rock Blues, & R & B. Comprised of members with a rich history in the San Diego music scene, the Backwater Blues Band will bring an ambiance and sound to your event second to none.

Chet Cannon & The Committee - Chet & the Committee front man Chet Cannon is a self-described "terminal blues fan" who once attended 26 blues concerts in 29 days. "We've been playing the blues as the Committee around San Diego since the summer of 2001," says Cannon.

Coyote Mike & The Wetbacks - The Wetbacks are a group of international musicians that got together in Ensenada in the spring of 2010 with most of the members having had previous experience with different groups over the years with varying degrees of success. They came together to create a blend of sounds ranging from blues and rock to funk, jazz and reggae. We do original material as well as covers always with that ¨Wetback" twist .

Lisa Cee - Singing since the age of 4, Lisa discovered her passion early on. Born into a multi-talented, creative family, she was poised from the very beginning to follow her dreams. Since 2008, Lisa Cee has been the leader of the house band for the prestigious Gibson Guitar Lodge at the renowned Sundance Film Festival. This has afforded her the opportunity of playing with some of the most prolific musical stars – the remaining members of The Doors, Billy Gibbons (Z.Z. Top), Sting, John Legend, Train, and many more.

145th Street Blues Band - 145th Street is a Killer Blues Band! Their music is driven by raw expressive vocals, exceptional harmonica, passionate, blazing guitar, and wailing, honking saxophone with rhythm section that is spirited and tight. 145th Street keeps The Blues personal, current and vital. Whether we are playing a hard driving Chicago shuffle, gettin' down with a steamy slow blues, or funkin' it up, we do it with flair, taste and excitement.
For additional information, media contact and tickets, visit www.bajabluesfest.com , Baja Blues Fest Organization, PO Box 189010 #390, Coronado, Ca 92178, 1-619-838-8133, www.bajabluesfest.com, info [- at -] bajabluesfest.com, Baja California Norte

Live Music Fridays At Rumi Garden - With Ben and the Men Jazz, Funk, Blues and Reggae. You don't want to miss this party! Awesome ambiance and great Drink and Meal Specials. Come on down and bring your dancing shoes... We'll be seeing you there! Friday, August 17, from 7-10 p.m. - Ben, bajaboar [- at -] yahoo.com, 612 154 8118


Need Box Transport - Hi, this is Matt of Matt and Suki. I am up north and need to send a box to Suki. Anyone going down soon and I'll send you the box. You can inspect the contents to make sure it not full of bleep. It is Suki's b-day soon and I won't be there. So go see her and tell her happy b-day. She is turning 29. Okay, thanks. Oh, call me if you can take the box. 360-338-2217 - Matt And Suki, 360-338-2217


Hotel Casa Tota And La Santeña In Downtown Todos Santos - Big News in Hamburger Development.

Don't miss our new super burger and fry deal- just $120 MXN and it's big and delicious....

Everyday free wifi, great coffee and good company. Come visit! HotelCasaTota [- at -] gmail.com, www.HotelCasaTota.com, 612 145 0590, Todos Santos



Not Getting Enough Affection? - Need some loving. There are many beautiful cats and kittens just waiting to purr for you at Kitty Heaven. You could visit with them once a week or as often as you like. You might even want to help clean up a bit or maybe buy them some food. Why don't you come for a visit? - they love meeting new friends. - Angelique, bajakitties [- at -] yahoo.com, 145-0250


Our Dog Needs A Ride To Southern California - We have rescued a little dog while we were here in Todos Santos and we need to get her home to Southern California. She is small (probably about 15 pounds and very sweet). She has had all her shots and is healthy. We're leaving Todos Santos on Aug 22, so we could meet you anytime after that. We will help pay for gas or course. We could meet you in San Diego or Los Angeles or? Please reply asap. Thanks. - David Roth, rothphoto [- at -] mac.com, 310.938.7502

Gorgeous Young Things >>> - These little beauties were dumped in a box at Kitty Heaven at midday, totally dehydrated. They have been here for a week now, appear to be about 3 1/2 weeks old, and are thriving beautifully. They are so active, they can't sit still for a portrait. One tortoise shell, one red one, one white and one black baby. - Angelique Schorenstein, bajakiities [- at -] yahoo.com, 145-0250

Traveling To Mainland? - We are looking for someone to take our well behaved, very sweet and intelligent, medium-size dog over to the mainland. Family will be waiting on the other side to pick her up. If you are taking the ferrie across, or even flying, we can contribute to your ticket. Please e-mail: erin_bannon [- at -] hotmail.com. - Erin Bannon, erin_bannon [- at -] hotmail.com, 1(519)273-1915, Canada

Used Book Sale - The special summer price of 3 books for 10 pesos continues at the Palapa Society Library. We've just added hundreds more used books to the For Sale stacks and invite you in to peruse the new selection. Come in now in to stock up for the hot summer reading season. The Library is located on Calle Obregon, 3-ish blocks north of the Cultural Center, open Monday, Wednesday, and Friday from 10:00 to 1:00. - Mary, myshoff [- at -] yahoo.com


---
Submit your News and Events, Questions and Answers articles here: http://www.bajawesternonion.com/submitad.asp

---
Five-day Exchange Rate - Mexican Pesos to $1 USD - Courtesy exchange-rates.org
---
Return to Top
---
Featured Events This Week
Please Note: The "Featured Events This Week" section is limited to non-recurring community events (Sorry, no "Happy Hours," "Daily Specials," "Weekly Classes," or other recurring business activities or workshops.)
---
Thursday, August 16
Fashion Bazaar - Fashion, art and entertainment, 7 p.m. Café Corazón, Revolución and Constitución, La Paz.

Eco Activities For Kids - Jueves Ambientales para Niños is a weekly children's program focused on the ecosystem. It features music, theatre, dance and magic. Thursdays at 6 p.m. at Casa de la Cultura del Estado, La Paz.

Friday, August 17
Mexican Cooking And Spanish Class - Learn / practice your spanish learning mexican recipes. Cost depends on dish. Every friday at noon at Barrio San Vicente, Todos Santos. Friday Menu: Pozole y Agua De Horchata - Profa. Ivonne Benitez, jeremyvonn [- at -] hotmail.com, 612-154-2742, Todos Santos

Live Music With Ben & The Men - Rumi Garden, 7 to 10 p.m. $25p beer, $40p wine, $100p dinner. Reservations 612-145-1088 or www.RumiGarden.com. - Rumi Garden, 612-145-1088, Baja California Sur

Saturday, August 18
Outdoor Market La Paz - 9:30 a.m. Postal Park, corner of Constitución and Revolución across from post office and Corazón Café. Bring small change and tote bag or cooler.

Theatre: ¡Soy Frida, Soy Libre! - 20:00, Teatro de la Ciudad, La Paz. Performance by Martha Aura featuring songs by Chavela Vargas. Produced by Tomás Urtusastegui, directed by María Muro. Admission is free, but ticket required. Contact Casa de Cultura Municipal, Independencia 807 bet. Gómez Farias and Altamirano, La Paz, 624-122-8784.

Sunset and Fire Show - 7:00 PM, with Fimo and Tim Lang, Saturdays at Hotel Guaycura on the SkyDeck - www.guaycura.com.mx, frontdesk [- at -] guaycura.com, 612-175-0800, Todos Santos

Sunday, August 19
Brews & Blues - 4:00-7:00 PM, Cerritos Beach Brewing, Pescadero. Come enjoy live blues and jazz performed by The Brew & Blues House Band - Robert Dale, cerritosbeachbrewing [- at -] gmail.com, 612 102 1534, cerritosbeachbrewing.wordpress.com

---
The Print-edition Of The Baja Onionskin Online - The Baja Onionskin is a printable version of the Community Events Calendar for the week. During the summer, we'll discontinue printing out and distributing paper copies but we'll post The Onionskin in PDF format online for download. Please feel free to download, print and distribute to your guests and visitors as you see fit. You can download the latest edition here: www.bajawesternonion.com/Onionskin/current.pdf. Advertising Information here: www.bajawesternonion.com/onion-skin.asp. -
---
Download This Week's printable edition of The Baja Onionskin Community Calendar
in PDF format Here: www.bajawesternonion.com/Onionskin/current.pdf
---


Anyone planning an event should check the Online Community Calendar
before choosing a date to see if something else is already planned and avoid conflicts.

Check the Online Community Calendar here: www.bajawesternonion.com/community-calendar.asp -
---
Return to Top
---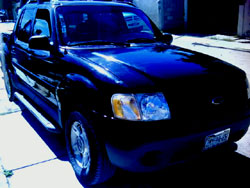 Misc. Sales and Services Available
---

Sport Trac For Sale - Luxury edition, leather seats, sunroof, 4x4, 6 cylinders, a/c, black color, 2002 model, Baja plates, excellent conditions. $7000 USD. - Ernesto Miranda, ernie_net [- at -] hotmail.com, 612-117-7497, Pescadero


Sun Pumps 1,200 Watt DC Solar Well Pump Controller - High-power pump controller, intended for pumping higher water volumes from greater depths. This model is designed to work with brushless DC pump motors only.

SunPumps PCB series Pump Controllers are high-quality, micro-processor controlled, DC-power converters designed as the interface between a DC-powered pump and the DC power source. The DC source may be solar modules, batteries, or systems using wind generators. The main purpose of the SunPumps PC-series controller is to maximize the total daily water delivery while providing protection for the pump as well as the power source. It boosts the current of solar modules in low sunlight conditions while holding the voltage of the solar modules at the maximum power point. This allows a pump to start earlier in the morning and stay running later into the evening.
Data Sheet: www.sunpumps.com/uploads/Specs/13961.pdf

Installation Manual: www.sunpumps.com/uploads/UserManuals/1397.pdf

Specifications: www.sunpumps.com/uploads/Specs/13961.pdf
This is a New Unit. Lists for over $900 in the US. Price Reduced: Asking $500 + Shipping in Baja via BajaPak. - Alan, alan [- at -] BajaSatellite.com, Baja California Sur


Shipping Furniture Or Goods To Mexico? - Freight forwarder, Customs Clearance, Staging at our San Diego warehouse Delivery to your door, Voted "Best in Baja" by reader's poll in Baja Traveler Magazine. Friendly, courteous, professional service. 25 + years experience No job too big or too small. Let us show you how to save your precious dollars because we have a thorough understanding of the customs regulations - Monica Page, 619-666-4529


HP Printer Cartridges - HP Tri-color: three #78, one #28; Black: one each #15 and #27. Best offer. laalianzabaja [- at -] gmail.com


Accounting Services In Todos Santos - We can assist you with your corporate and individual needs. We offer accounting and administrative services including:
Registration of corporations with SECOFI and INM
Registration and reporting of construction and construction workers with IMSS
Recording and reporting foreign investments with the Secretaria de Economia
Counseling and immigration assistance for FM2 and FM3
Property management including payment of utilities, water, CFE, fideicamiso
Assistance with water rights
Offices in central Todos Santos
Many local references
FRIMAR GROUP
E.C.M. Raquel Martinez Peralta - Raquel Martinez Peralta frimargroup [- at -] hotmail.com, 612-14-86907

---
Submit your Misc. Sales and Services Available/Wanted articles here: http://www.bajawesternonion.com/submitad.asp


---
Return to Top
---
Real Estate, Rentals, and House Sitting - Available/Wanted
---
House Care Taker - I wish to find work around the Cabo San Lucas area as a house sitter and care taker of property. I have years of expereince in management of real estate. I am able to work in the yard as maintenace. I am a older male and single with no pets. I do not drink or smoke. Good referrances. lowerbaja [- at -] yahoo.com, 612-161-4728, Cabo San Lucas

Seeking House Sitting Opportunity - Seeking house sitting opportunity from Elias Calles to Todos. Local references available. Single man, no pets, drinking or drugs. Handy around the house for minor repairs and emergencies if need be. Also have full time employment in Cerritos with plenty of responsibilities. Will also consider partial rent payment in conjunction. - Paul Carson, surfcerritos [- at -] yahoo.com, 612-177-4169


---
Submit your Real Estate/Rentals/House Sitting/Property Management Services articles here: http://www.bajawesternonion.com/submitad.asp


---
Return to Top
---
Rides or Caravans Available/Wanted
Note: Ads will run for two weeks unless dated. Please list the date in the title, and specify which airport. Goes without saying, everyone shares expenses for beer, gas, food, etc

To remove your ad if you find a ride or caravan, let us know here: www.bajawesternonion.com/submitad.asp -
---



Need a Ride to or From the Airport? Or Someone to Assist You With Errands? - I am a young, bilingual Christian man and I can provide you with rides to or from the La Paz or San Jose Del Cabo airports. I can also help you with courier services, errands, or navigating the intricacies of dealing with Mexican businesses and the government; Car Registrations, TelCel and TelMex, CFE, Seguro Social, etc.

Reasonable Rates - Contact: Ernesto, Cel. 612-117-7497, ernie_net [- at -] hotmail.com


Ride Avail South To Baja - We have space for one travel companion and some luggage leaving from Sacramento, Ca. area to S.F. Bay Area to Todos Santos via route 101/Highway 1. departing Aug.26. Expect T.S. arrival Aug. 30. - Sandra Arevalo, arevalosan [- at -] aol.com, 530-622-5350

One Rider Needed, Cabo To San Diego, August 28 - Heading out early on August 28, from San Jose del Cabo to San Diego, CA, arrive August 29, two day trip, stay in Guerrero Negro on the night of the 28th. Looking for someone to ride with me and share expenses and gas. Comfortable 2007 Toyota, Tacoma, 4 Door, Good conversation. - Warren Gibson, gibby001 [- at -] gmail.com, 624-108-9869

Will Drive Your Vehicle To Baja Late October ~ Early November - Responsible couple with perfect driving record available to drive your vehicle down to Baja Sur some time late October/early November. Ideal pick-up from the Olympic Peninsula or Los Angeles but any location down the west coast is an option. - Sasha Landis, jacqueline.mention [- at -] gmail.com, Los Barriles


---
Submit your Rides or Caravans Needed/Available articles here: http://www.bajawesternonion.com/submitad.asp


---
Return to Top
---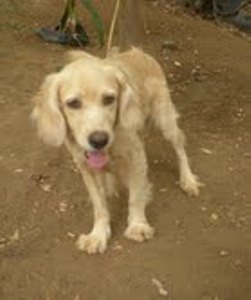 Pet Corner (Lost and Found pet articles will run for two weeks)
Let us know if you find or place your pet so we can remove your ad -
---

Cocker Spaniel - Bobby was a ranch dog and always ran free. Was given to relatives in town and is very unhappy being tied to a tree. If you have a fenced yard and love cocker spaniels, Bobby is the dog for you. He has a sweet personality and is in good health. If you can adopt him, please call me. - Pam Cobb, senoracobb [- at -] yahoo.com, 612-102-7983, Todos Santos

Have You Seen Bear? - Actually, she looks more like a fox than a bear with her long, reddish brown coat, bushy tail, one ear upright the other half-cocked and slender medium size body. She answers to "Bear." She disappeared from my home here at Los Cerritos Wednesday, July 25th, the night I returned from the U.S. Please contact me if you spot her. Thank you, Leirion - Leirion, leirion2 [- at -] gmail.com, 612-131-3334, United States

Lucky Dog Needs A Loving Home - 6 Month Old Male Neutered - He's a mongrel/black lab type, medium size, friendly and loving, really well behaved when alone but gets excitable when with other dogs and will need further training. Ideally he would find a home where someone is there most of the time or with another dog to keep him company. He's neutered, wormed and de flea'd : ) Need to re-home him before I get even more attached as I can't take him with me when I leave. Can email you a pic, or introduce you if you want to meet him. - Jack, allsorts [- at -] gn.apc.org, Todos Santos


Belgian Shepherd Malinois Pups - 4-month-old Belgian Shepherd Malinois Pups. ♠Automatic Dog♠ Highly Trainable. $$$ Asset Protection $$$. Call Bill Neugrand in Cabo San Lucas now [- at -] 624 150 5279 for brief interview and a visit - Bill Neugrand, 624 150 5279, Baja California Sur


It's Raining Kitties At Kitty Heaven - Twelve new little darlings have arrived: 3 white ones with blue eyes,3 black ones, 4 tabbies, one not quite tortoise shell. They are guaranteed to keep your home mouse-free and are all available for immediate adoption.

OR

If you are not able to bring one of these sweethearts into your home, you could consider sponsoring the kitty of your choice for only $10.00 U.S. a month. That's all it takes to provide food, shelter, and medical care for a local animal. We will send you a photo of your chosen kitty, and if you are in Todos Santos, you can visit "your" happy pet, and even give her/him a name. What an opportunity to help a fellow creature! To learn more about sponsoring a homeless critter, please contact Angelique at bajakitties [- at -] yahoo.com, www.bajarescue.com, 145-0250



Good Info On What To Do If You Lose Your Dog In Baja (or Anywhere) - This excellent article courtesy of Baja Insider: www.bajainsider.com/baja-life/pet-care/findinglostdogs.htm -
---
Submit your Pet Corner articles here: http://www.bajawesternonion.com/submitad.asp (and remember to Spay or Neuter your pets)



Return to Top
---
Quote of the Day: " Good girls go to heaven, bad girls go everywhere. " ~ Helen Gurley Brown


---
Looking for the complete Community Events Calendar? Click Here!


---
Return to Top
---
---
Help Support The Baja Western Onion!

We can accept donations by Credit Card, PayPal, cash, check or direct deposit.

For more information, please visit our web site at http://www.BajaWesternOnion.com/donate.asp.
Copyright © 2006 - 2012. The Baja Western Onion. All Rights Reserved. Published Using 100% Recycled Electrons :)
Return to Top
---