On The Web Site:
---
Today's Weather Click for Extended Forecast

---
Community Access
Policia Preventiva
Todos Santos Police
612 145-1052
Commandante Navarro

Ministero Publico
State Police
612 145 0198
Commandante Erigoyen

Bomberos
Fire Department
Cel. 612-142-6387
Commandante Cadena


---








---
Baja Western Onion
Alan Thompson - Publisher
Debra Webster - Editor
Advertising Information
e-mail For General Feedback
---
---
News and Events, Questions and Answers, Food And Fun
---

IRS ruling on fideicomisos - I am attaching the IRS ruling that Amy Jetel, a lawyer in Austin, TX, received last week. I had written a notice in the Baja Western Onion about it a month or so ago. It's a private letter ruling, meaning that only the taxpayer to whom it was addressed may cite it as authority in a court case. As a practical matter, an IRS agent is unlikely to contest it in a case involving another taxpayer. It will be published on the IRS website in a month or so.
*** Editor's Note: Link to copy of ruling in PDF Format: www.bajawesternonion.com/documents/Redacted_PLR_Fideicomiso.pdf
It's important because it means U.S. holders of fideicomisos are not required to file forms 3520 and 3520A. - John, john_g_brant [- at -] yahoo.com

Ana San Is Offering Lunch Delivery: - Orders taken from 10am to 12noon, for delivery between 1pm to 3pm, Monday through Friday. Featuring: Chicken Teriyaki, or Indian Yellow Curry with Chicken, or Vegetarian; both include rice. $70 pesos per order and you can add Ice Tea for and additional $10 pesos. Gracias & Buen Provecho! - Ana Orozco, 612 136 4804, Todos Santos


Cartage From Canada To Los Cerritos - I am headed down to BCS again this fall and if you have stuff that you would like transported down, please send me an email. I have an F-650 with lots of space for all sorts of stuff. Will be passing threw Vancouver BC, through Washington, Oregon, and into Baja VIA Tijuanna. Costs depend on what and how much you want brought down. It Will Be Reasonable. I also have referances from last spring now too! - Wheelie Jon, k2extremedog (at) yahoo.ca


Hotel Casa Tota And La Santeña In Downtown Todos Santos - Your Olympic Viewing Headquarters! We'll be screening the Olympics on our new projector and celebrating the thrill of victory and the agony of defeat with these food and drink specials:
Your choice of piña colada, sangria or margarita. 2 drinks + totopos with guacamole for $120 pesos

OR


4 Coronas with totopos and guacamole for $100 pesos
Pretty much like drinking for free, and we know you love that...

All the laid back Todos Santos you love, with all the London Olympic action you want. Right here at Hotel Casa Tota and La Santeña. HotelCasaTota [- at -] gmail.com, www.HotelCasaTota.com, 612-145-0590, Todos Santos



Enjoy Summer Specials At Caeli Casa Holística - *Bioenergetic Therapy with quarts crystals & Organic Facial- Safe and non invasive therapy to restore and harmonize your body, mind and soul through specific touches and movements along the body and equilibrates your energy points with quarzts. Besides protect your face from the sun with a hydrating and nourishing organic facial. Both for $50 USD (80 min.)

*Golf ball Massage & happy hands or happy feet- Enjoy a deep massage to soothe and relax those sore and tight muscles getting enough and comfortable pressure in those trouble spots using special golf balls in specific areas. Improve your flexibility, eliminate stress and anxiety, regain your vitality. The treatment ends with exfoliation, reflexology and refreshing mask to pamper and moisturize hands or feet, as you prefer. Both for $50 USD (80 min.)

*Also available the Classic Relaxing Massage with aromatherapy and music therapy in a special summer edition. $40 USD (45 min.) Guaranteed best service in town by Certified Holistic & Bodywork Therapist Mónica Velázquez. For appointments, call 612 145-0381 or 612-149-1552 (cell) or write caelicasaholistica [- at -] gmail.com / Todos Santos BCS - www.facebook.com/pages/CAELI-Casa-holistica/141768632522923. - Mónica Velázquez, caelicasaholistica [- at -] gmail.com



Are You Flying To Seattle Via Cabo On Aug. 13th? - I am flying to Calgary on the 13th from Cabo, the flight goes via Seattle. I will have 3 dogs with me. I need to find someone on the same flight that is deplaning in Seattle as I have one dog that needs to get off in Seattle and the airlines will not allow the dog to deplane if I am not. If you can help, please email bdlp [- at -] bajadogslapaz.org. All paper work will be done and fees will be paid. Please help if you can. Thank you! - Dhorea Ryon, dhorearyon [- at -] hotmail.com, www.bajadogslapaz.org, 612-140-2575


Letter Going North - Anyone flying north this week who can drop a letter in the mail for us? - Larry, larrycrowson2010 [- at -] gmail.com, 612-137-9229


Gorgeous Young Things >>> - These little beauties were dumped in a box at Kitty Heaven at midday, totally dehydrated. They have been here for a week now, appear to be about 3 1/2 weeks old, and are thriving beautifully. They are so active, they can't sit still for a portrait. One tortoise shell, one red one, one white and one black baby. - Angelique Schorenstein, bajakiities [- at -] yahoo.com, 145-0250

Traveling To Mainland? - We are looking for someone to take our well behaved, very sweet and intelligent, medium-size dog over to the mainland. Family will be waiting on the other side to pick her up. If you are taking the ferrie across, or even flying, we can contribute to your ticket. Please e-mail: erin_bannon [- at -] hotmail.com. - Erin Bannon, erin_bannon [- at -] hotmail.com, 1(519)273-1915, Canada

Ride Needed/ Reduce Your Travel Costs - I am looking for a person to bring down an 8'10" surfboard from San Diego (Solana Beach). I am willing to pay for the time and effort, and can supply a soft roof carrier if needed. 612-157-6087 MX cell - Steven Monaco, smridhwan [- at -] gmail.com, 415-259-5537, United States

---
Submit your News and Events, Questions and Answers articles here: http://www.bajawesternonion.com/submitad.asp

---
Five-day Exchange Rate - Mexican Pesos to $1 USD - Courtesy exchange-rates.org
---
Return to Top
---
Featured Events This Week
Please Note: The "Featured Events This Week" section is limited to non-recurring community events (Sorry, no "Happy Hours," "Daily Specials," "Weekly Classes," or other recurring business activities or workshops.)
---
Friday, August 10
Leonard Cohen... Everybody Knows - Movie at Sunset, Teatro Luna Azul, . Movie Night with Singer/songwriter, musician, poet Leonard Cohen. Special London Concert. Thai dInner at 6:30pm. Info: http://tsbmp.blogspot.com - bluemooninbaja [- at -] yahoo.com

Mexican Cooking And Spanish Class - Learn / practice your spanish learning mexican recipes. Cost depends on dish. Every friday at noon at Barrio San Vicente, Todos Santos. Friday Menu: Pozole y Agua De Horchata - Profa. Ivonne Benitez, jeremyvonn [- at -] hotmail.com, 6121542742, Todos Santos

Family Cultural Event - La Cultura Es Contigo (The Culture Is With You), singer Eduardo Companioni, Ollin Grupo de Teatro, Valeria Polanco and "Swing del Caribe" from Cuba. 19:00, Centro Cultural La Paz, 16 de Septiembre and Belisario Dominguez, La Paz.

Guitar And Lute Concert - Tomás Malagamba Jasis (guitar) and Yudany Pino Gutierrez (lute) perform at at 20:00 at Restaurante Mis Amores, Márquez de León and Serdán, La Paz. For information and reservations, call the restaurant at (612)121-3340.

History On Display: Foreigners in BCS - Extranjeros en el Districto Sur de la Baja California (Foreigners in BCS) is the title of this exhibit in the lobby of the Archivo Histórico (the archives), which is open from 8 a.m. to 3 p.m.. Admission is free. The show continues until Aug. 30. The archives is in the same block as Teatro de la Ciudad, La Paz.

Saturday, August 11th
Mexico Vs Brazil & Breakfast At La Garra - Live at 7:30a.m. Have fun with us while you enjoy Chilaquiles, Omelets or Huevos Rancheros. - Happy & Chuy Cota, lagarrarsb [- at -] gmail.com, 612-145-0004

Outdoor Market La Paz - 9:30 a.m. The Postal Park, corner of Constitución and Revolución across from post office and Corazón Café. Bring small change and tote bag or cooler.

Proyecto Triada Classic Rock And Oldies - Henry Korol (keyboard and voice), Alfonso "Poncho" Rojas (drums), Benny (lead guitar) and Hector, 6:30 to 10:30 p.m., Pelicanos Restaurant, Carr. Norte KM. 14, El Centenario.

Thursday, August 16th
Fashion Bazaar - Fashion, art and entertainment, 7 p.m. Café Corazón, Revolución and Constitución, La Paz.

Saturday, August 18th
Outdoor Market La Paz - 9:30 a.m. Postal Park, corner of Constitución and Revolución across from post office and Corazón Café. Bring small change and tote bag or cooler.

Theatre: ¡Soy Frida, Soy Libre! - 20:00, Teatro de la Ciudad, La Paz. Performance by Martha Aura featuring songs by Chavela Vargas. Produced by Tomás Urtusastegui, directed by María Muro. Admission is free, but ticket required. Contact Casa de Cultura Municipal, Independencia 807 bet. Gómez Farias and Altamirano, La Paz, 624 122-8784.

The Print-edition Of The Baja Onionskin Online - The Baja Onionskin is a printable version of the Community Events Calendar for the week. During the summer, we'll discontinue printing out and distributing paper copies but we'll post The Onionskin in PDF format online for download. Please feel free to download, print and distribute to your guests and visitors as you see fit. You can download the latest edition here: www.bajawesternonion.com/onion-skin.asp. Advertising Information here: www.bajawesternonion.com/onion-skin.asp. -
---
Download This Week's printable edition of The Baja Onionskin Community Calendar
in PDF format Here: www.bajawesternonion.com/Onionskin/current.pdf
---


Anyone planning an event should check the Online Community Calendar
before choosing a date to see if something else is already planned and avoid conflicts.

Check the Online Community Calendar here: www.bajawesternonion.com/community-calendar.asp -
---
Return to Top
---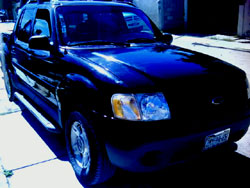 Misc. Sales and Services Available
---

Sport Trac For Sale - Luxury edition, leather seats, sunroof, 4x4, 6 cylinders, a/c, black color, 2002 model, Baja plates, excellent conditions. $7000 USD. - Ernesto Miranda, ernie_net [- at -] hotmail.com, 612-117-7497, Pescadero


La Canada Del Diablo - Furniture, Mirrors, Spring Air Mattresses, Lamps. Everything is on sale!
Come by and check out our marked down prices.

Remember, we are still collecting clothing and blankets for the farm workers who have so little.

Our hours are: Monday thru Saturday 9:00 a.m. to 6:00 p.m. - Barbara Perkins, bperkins0403 [- at -] gmail.com, www.lacanadadeldiablo.com, 612-140-0069


Electronic Items For Sale - Sony Amplifier, VC player, 2 tuners, audio & video cassette tape players and two record players with record cleaning system. In storage for 8 years, old but hardly used. I'm very interested in selling these items so make me an offer. - Mike, mmh85 [- at -] columbia.edu, Cabo San Lucas


Sun Pumps 1,200 Watt DC Solar Well Pump Controller - High-power pump controller, intended for pumping higher water volumes from greater depths. This model is designed to work with brushless DC pump motors only.

SunPumps PCB series Pump Controllers are high-quality, micro-processor controlled, DC-power converters designed as the interface between a DC-powered pump and the DC power source. The DC source may be solar modules, batteries, or systems using wind generators. The main purpose of the SunPumps PC-series controller is to maximize the total daily water delivery while providing protection for the pump as well as the power source. It boosts the current of solar modules in low sunlight conditions while holding the voltage of the solar modules at the maximum power point. This allows a pump to start earlier in the morning and stay running later into the evening.
Data Sheet: www.sunpumps.com/uploads/Specs/13961.pdf

Installation Manual: www.sunpumps.com/uploads/UserManuals/1397.pdf

Specifications: www.sunpumps.com/uploads/Specs/13961.pdf
This is a New Unit. Lists for over $900 in the US. Price Reduced: Asking $500 + Shipping in Baja via BajaPak. - Alan, alan [- at -] BajaSatellite.com, Baja California Sur


Electrical Maintenance - LED's illumination, programming and installation WiFi antennas, Residential electrical maintenance, solar panels 24/7. - Marco Castro, marcoecastro [- at -] hotmail.com, (612)139 5517


Will Drive Your Vehicle Anywhere - For more info, wifibaja [- at -] gmail.com. wifibaja [- at -] gmail.com


Accounting Services In Todos Santos - We can assist you with your corporate and individual needs. We offer accounting and administrative services including:
Registration of corporations with SECOFI and INM
Registration and reporting of construction and construction workers with IMSS
Recording and reporting foreign investments with the Secretaria de Economia
Counseling and immigration assistance for FM2 and FM3
Property management including payment of utilities, water, CFE, fideicamiso
Assistance with water rights
Offices in central Todos Santos
Many local references
FRIMAR GROUP
E.C.M. Raquel Martinez Peralta - Raquel Martinez Peralta frimargroup [- at -] hotmail.com, 612-14-86907


Solar Water Heating - Heating household water is one of your biggest energy expenses. A Solstice Solar of Baja system reduces water heating costs by 80% - 100%. A solar hot water system adds value to your home the moment it's installed, and it's an investment that keeps paying dividends. Protect yourself from rising energy costs with free, abundant energy and a Solstice Solar of Baja solar hot water system that provides virtually maintenance-free service backed by a limited worry-free collector warranty. - Skip Ackerman, ackerman1952 [- at -] gmail.com, www.solsticesolarofbaja.com, 624-142-8002 or 970-963-0846 Vonage



Travel Trailer, Van For Sale - 1993 sierra cobra fully loaded many features, professionally updated to September 2011 standards, $10,000 obo; 2001 e250 for van fully loaded, $45,000 obo, Both are wheelchair accessable. - Jay Douglas, wcdude65 [- at -] yahoo.ca, 624-168-9074, Baja California Sur


---
Submit your Misc. Sales and Services Available/Wanted articles here: http://www.bajawesternonion.com/submitad.asp


---
Return to Top
---
Real Estate, Rentals, and House Sitting - Available/Wanted
---

House Sitting - Hi lovers! I'm ready to help you to housesit your home here in Baja. I'm an spanish artist and I just need a place to create and be quiet. I'm responsable and love healthy and natural living. I'm available in october until wherever, I'm planning to make some roots here call me and we have a cup of tea! - Lila, pabarrel [- at -] yahoo.es, 612 16 79 091

For Sale:Farm/Residential Land -- Lote Agricultural/Residencial En Venta - Fire sale pricing on great location in the middle of the best beach area farmland in the Cape Region. One full hectare (or 2.5 acres) of flat farmland. Centrally located in the town of El Pescadero near the new luxury boutique hotel of Rancho Pescadero. It is between the surf points of Los Cerritos and San Pedrito, all within easy driving, bike or ATV range. Great spot for a family compound, small development, or tourist facility. Only close to one kilometer from the beach in the middle of farms, it is also only 35 minutes north of the excitement of Cabo San Lucas on the new 4-lane highway, and only 10 minutes south of the magic of Todos Santos. Ocean, mountain and farmland views. Agricultural water available. This lot has great potential and is now only $150,000 USD or $15 per meter. For more information, please email me at the address above.

Precio de liquidación, en excelente ubicación en el centro de la mejor zona de playa rodeada de cultivos agrícolas en la Región del Cabo. Una hectárea completa (2.5 acres) de tierra de cultivo plana. Ubicado en el centro de El Pescadero, cerca de Rancho Pescadero, el nuevo hotel boutique de lujo. Está en medio de los puntos de surf de Los Cerritos y San Pedrito, todo ello con facilidad de conducir en auto, bicicleta, motocicletas ATV. Grandioso lugar para un complejo familiar, para una pequeña urbanización, o un negocio turístico. A sólo 1 kilómetros de la playa, rodeado de huertas también está a solamente 35 minutos al norte del excitante Cabo San Lucas, sobre la nueva carretera de 4 carriles, y a tan sólo 10 minutos al sur de la magia de Todos Santos. Con vistas al mar, la Sierra de la Laguna y a los campos agrícolas. Con agua agrícola disponible. Es un lote con mucho potencial, a tan solo $150,000 dólares o $15 dólares el m2. Para obtener más información, por favor envíeme un correo electrónico a la dirección que aparece arriba. - Viridiana Gonzalez., info.viridiana [- at -] gmail.com, (011.52) 1 612.118.0515 , Todos Santos

Looking For A Room For Rent - Hi. I'm looking for room for rent, somthing cheap, don't need something big, I'm working out all day, so, just for sleep. - Jorge Agruel, the_art_shop [- at -] hotmail.com, www.artelapaz.blogspot.com, 612-120-2434


Home For Sale - 3 bedrooms master with dressing room and bathroom, 2 bathrooms inside the house, dining room, Alder wood kitchen with granite countertop, 1 bath on patio with marble sink, Winery, Patio BBQ with bar, Land walled molded, Excellent finishes residential flagstone, flagstone planter and a large variety of fruit trees, roses, and palms

The home also features Tanker (5.000 L); Hydropneumatic, Tinaco boiler, finishes plaster and cement plaster, Preparation for gas, Mini Split, tile floors and residential and colonial blacksmith. It has the best quality materials in its construction. Plot 1.512 m2, Construction 300m2. For more information, please contact me at 52-1-612-140-0481.- Jose Estrada, piedralaja [- at -] live.com, www.quintaslapaz.com, 52-1-612-140-0481, Baja California Sur


---
Submit your Real Estate/Rentals/House Sitting/Property Management Services articles here: http://www.bajawesternonion.com/submitad.asp


---
Return to Top
---
Rides or Caravans Available/Wanted
Note: Ads will run for two weeks unless dated. Please list the date in the title, and specify which airport. Goes without saying, everyone shares expenses for beer, gas, food, etc

To remove your ad if you find a ride or caravan, let us know here: www.bajawesternonion.com/submitad.asp -
---



Need a Ride to or From the Airport? Or Someone to Assist You With Errands? - I am a young, bilingual Christian man and I can provide you with rides to or from the La Paz or San Jose Del Cabo airports. I can also help you with courier services, errands, or navigating the intricacies of dealing with Mexican businesses and the government; Car Registrations, TelCel and TelMex, CFE, Seguro Social, etc.

Reasonable Rates - Contact: Ernesto, Cel. 612-117-7497, ernie_net [- at -] hotmail.com


Ride To San Diego By August 15 - I need to be in San Diego by August 15 and am looking for a ride. Naturally, I'm happy to share the driving expenses. I've driven the Baja countless times. Please contact me if you are looking for a driving companion. Frances Robinson, 144-0567 - Frances Robinson, frances48r [- at -] gmail.com, 144-0567, San Jose Del Cabo

Ride Avail South To Baja - We have space for one travel companion and some luggage leaving from Sacramento, Ca. area to S.F. Bay Area to Todos Santos via route 101/Highway 1. departing Aug.26. Expect T.S. arrival Aug. 30. - Sandra Arevalo, arevalosan [- at -] aol.com, 530-622-5350

One Rider Needed, Cabo To San Diego, August 28 - Heading out early on August 28, from San Jose del Cabo to San Diego, CA, arrive August 29, two day trip, stay in Guerrero Negro on the night of the 28th. Looking for someone to ride with me and share expenses and gas. Comfortable 2007 Toyota, Tacoma, 4 Door, Good conversation. - Warren Gibson, gibby001 [- at -] gmail.com, 624-108-9869

Will Drive Your Vehicle To Baja Late October ~ Early November - Responsible couple with perfect driving record available to drive your vehicle down to Baja Sur some time late October/early November. Ideal pick-up from the Olympic Peninsula or Los Angeles but any location down the west coast is an option. - Sasha Landis, jacqueline.mention [- at -] gmail.com, Los Barriles


---
Submit your Rides or Caravans Needed/Available articles here: http://www.bajawesternonion.com/submitad.asp


---
Return to Top
---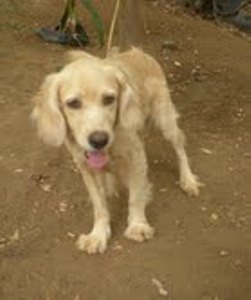 Pet Corner (Lost and Found pet articles will run for two weeks)
Let us know if you find or place your pet so we can remove your ad -
---

Cocker Spaniel - Bobby was a ranch dog and always ran free. Was given to relatives in town and is very unhappy being tied to a tree. If you have a fenced yard and love cocker spaniels, Bobby is the dog for you. He has a sweet personality and is in good health. If you can adopt him, please call me. - Pam Cobb, senoracobb [- at -] yahoo.com, 612-102-7983, Todos Santos

Have You Seen Bear? - Actually, she looks more like a fox than a bear with her long, reddish brown coat, bushy tail, one ear upright the other half-cocked and slender medium size body. She answers to "Bear." She disappeared from my home here at Los Cerritos Wednesday, July 25th, the night I returned from the U.S. Please contact me if you spot her. Thank you, Leirion - Leirion, leirion2 [- at -] gmail.com, 612-131-3334, United States

Lucky Dog Needs A Loving Home - 6 Month Old Male Neutered - He's a mongrel/black lab type, medium size, friendly and loving, really well behaved when alone but gets excitable when with other dogs and will need further training. Ideally he would find a home where someone is there most of the time or with another dog to keep him company. He's neutered, wormed and de flea'd : ) Need to re-home him before I get even more attached as I can't take him with me when I leave. Can email you a pic, or introduce you if you want to meet him. - Jack, allsorts [- at -] gn.apc.org, Todos Santos

Belgian Shepherd Malinois Pups - 3 mos. K-9, Companion, Personal and Compound Security- Awesome - Bill Neubran, 624-150-5279, Baja California Sur


It's Raining Kitties At Kitty Heaven - Twelve new little darlings have arrived: 3 white ones with blue eyes,3 black ones, 4 tabbies, one not quite tortoise shell. They are guaranteed to keep your home mouse-free and are all available for immediate adoption.

OR

If you are not able to bring one of these sweethearts into your home, you could consider sponsoring the kitty of your choice for only $10.00 U.S. a month. That's all it takes to provide food, shelter, and medical care for a local animal. We will send you a photo of your chosen kitty, and if you are in Todos Santos, you can visit "your" happy pet, and even give her/him a name. What an opportunity to help a fellow creature! To learn more about sponsoring a homeless critter, please contact Angelique at bajakitties [- at -] yahoo.com, www.bajarescue.com, 145-0250



Good Info On What To Do If You Lose Your Dog In Baja (or Anywhere) - This excellent article courtesy of Baja Insider: www.bajainsider.com/baja-life/pet-care/findinglostdogs.htm -
---
Submit your Pet Corner articles here: http://www.bajawesternonion.com/submitad.asp (and remember to Spay or Neuter your pets)



Return to Top
---
Quote of the Day: " The most important thing in the Olympic Games is not winning but taking part; the essential thing in life is not conquering but fighting well. " ~ Pierre de Coubertin (founder of modern Olympic Games)


---
Looking for the complete Community Events Calendar? Click Here!


---
Return to Top
---
---
Help Support The Baja Western Onion!

We can accept donations by Credit Card, PayPal, cash, check or direct deposit.

For more information, please visit our web site at http://www.BajaWesternOnion.com/donate.asp.
Copyright © 2006 - 2012. The Baja Western Onion. All Rights Reserved. Published Using 100% Recycled Electrons :)
Return to Top
---