On The Web Site:
---
Today's Weather Click for Extended Forecast

---
Community Access
Policia Preventiva
Todos Santos Police
612 145-1052
Commandante Navarro

Ministero Publico
State Police
612 145 0198
Commandante Erigoyen

Bomberos
Fire Department
Cel. 612-142-6387
Commandante Cadena


---








---
Baja Western Onion
Alan Thompson - Publisher
Debra Webster - Editor
Advertising Information
e-mail For General Feedback
---

Announcements In The Baja Western Onion - As always, text-based announcements are Free, as long as they're not repeated more often than once every 14 days for the same individual, business, item or event. To submit a Free announcement, go here: www.bajawesternonion.com/submitad.asp. If you would like your announcement to appear more frequently, we offer paid sponsorships, with discounts for longer-term sponsorships. Non-profits, and now most types of private-party announcements, are eligible for a 50% discount off our regular rates.

The Baja Western Onion now has over 3,400 subscribers, and we're mailing two issues per week every Tuesday and Friday. For more info, go here: www.bajawesternonion.com/advertising.asp. Thank you everyone for your continued support of The Baja Western Onion :) - moderator [- at -] bajawesternonion.com. -
---
News and Events, Questions and Answers
---

Junior Lifeguard Program - Junior Lifeguards returns to Todos Santos this July 2012! This fun aquatic program is designed for students between the ages of 9 and 18. Participants will receive instruction in the following: Basic Water Safety, Flotation, Rip Currents, Emergency First Aide, Snorkeling, Kayaking, Boogie boarding Stand-up Paddle boarding, and surfing. Basic Swimming skills will be taught, and lifejackets are provided for ocean kayaking and snorkeling.

The Instructors include: Juan Martinez, Ceritified Lifeguard employed by ZOFEMAT at Cerritos beach; Roberto Rodriguez, Marine Biologist, and Certified kayak guide; Alejandro Morales, Certified Lifeguard and Eco-Tour guide in La Paz; Ira Nevius, Master-diver, Rescue-diver, Cave-diver, kayak guide and surfer; Francesca Dvorak, Certified Teacher & former YMCA Swimming/Surf Camp Instructor

Session 1: July 9-12 (M-Th); Session 2: July 16-19 (M-Th). Hours are 10 a.m.-3 p.m., $80 USD/per session. If you would like to sponsor a local youth or volunteer for the program please contact one of us!

Salvavidas Junior de Todos Santos es una programa acuatica dirigido a jóvenes entre 9 y 18 años de edad. Los participantes reciben instrucción básica en la seguridad en la playa y mar, técnicas para prevenir lesiónes, técnicas de entrenamiento para salvavidas, talleres de kayak, snorkel, y surf, liderazgo, responsabilidad, y primeros auxilios. El programa ayuda a formar una base de conocimientos, aptitudes y habilidades para que los jóvenes lleguen a ser futuros salvavidas.

Curso 1: 9-12 de Julio; Curso 2: 16-19 de Julio. 10-3, $1000pesos/curso. Becas disponibles con Tortugueros Las Playitas - Tortugueros Las Playitas, Tortugueroslasplayitas [- at -] gmail.com, www.todostortugueros.org, 612.145.0353, Todos Santos


Nuestra Madre Environmental Projects - "Our Mother is happy when we take care of the planet!"

"Nuestra Madre" Project Number One is cleaning the irrigation canals and the area along side the canals. All proceeds go towards the project: workers, trucks, trash bags and printers (for more banners and posters).
Posters Are $100 Pesos.

Vinyl Banners Come In Two Sizes: 64cm X 100cm $300p And 100cm X 150cm $600 Pesos.
Posters are available at La Esquina, Cafe Todos Santos and Cafe Santa Fe. Banners and posters are available at Nanettte's gallery, Calle Cuauhtemoc, Todos Santos. - Nanette, 612-145-0183, www.nehayles.com



Baja Blues Fest Rosarito - Correction - Just a little note of clarification to the press release by John Pack for the Baja Blues Fest in Rosarito on August 25th of this year. Please Note: the prices are in US Dollars, not in pesos! Sorry of any inconvenience this may have caused or maybe over excitement! And "Thank You" to the person who called my cell phone and helped me to correct the matter! - Jackie Alameda, admin [- at -] bajabluesfest.com, www.bajabluesfest.com, 1-619-838-8133

Lost Wallet - Lost my wallet outside the health food store a few weeks ago. Thank you for helping me recover my ID's, CA drivers license, etc. Small tan with a peace sign on the front. Appreciate any leads. Email works best for me if possible. Sumitra Alice Peterson - Sumitra Peterson, photosumitra [- at -] sbcglobal.net, 612-151-3848

Classical Vocal Coach Wanted - Classical voice teacher wanted for Mezzo-Soprano university student. 612-185-4465, cell-612-141-5518. Call after 6-18-2012. - John Boyle, 612--185-4465, Baja California Sur

Beware of False UPS/DHL Employees - I recently sent a package to Canada via UPS and it arrived there in 3 days - picked up on Monday and delivered on Wednesday. An interesting thing happened about Thursday of that same week - a white pickup pulled up at my house and the gentleman said he was to pick up a package for delivery via UPS. He had my name, although slightly incorrect, and a packing slip. I, unfortunately did not read the packing slip so can't verify if it said UPS on it. Please be aware that UPS does not pick up packages at your house, nor does DHL. Apparently a customer of DHL had the same experience. These people are not UPS or DHL employees - do not give them any packages to send anywhere. You must go to either the UPS office or the DHL office to send a package. - Sharon Stone, 612-118-8444

Wanted: Propane Refrigerator - Apartment size. If you have any information, please write me at patlav718 [- at -] gmail.com. Thanks. - Pat, patlav718 [- at -] gmail.com

Airport Transportation Shuttle - Require information about a regular daily or schedual-able transportation service between Todos Santos/Pescadero and Los Cabos International Airport. - Bernie Brown, berniejb1 [- at -] msn.com


Local Travel Deals
---
All-Inclusive Resort in Puerto Vallarta From $539, 7 Nights From $879 - Grand Palladium Vallarta Resort & Spa. All-Inclusive Four- or Seven-Night Stay for Two. One Kid 12 or Younger Stays and Eats Free. All-inclusive stay covers: Onsite activities, all meals and drinks (alcoholic and non-alcoholic), Taxes and tips. From $539 for four nights (up to a $1,080 value) 7 Nights From $879. Offer expires June 21.

Combine Up to 14 Nights. Get The Deal Here: www.anrdoezrs.net/click-5636555-10872943?url=http%3A//www.groupon.com/deals/ga-grand-palladium-vallarta-resort-spa-1. Riviera Nayarit, Puerto Vallarta, Carretera Punta de Mita Km. 11.5, Riviera Nayarit, Bahía de Banderas, 63734, (888) 237-1226. -
---
For advertising information on how to post your Local Travel Deal here, please contact us at Advertising [- at -] BajaWesternOnion.com

---
Today's Exchange Rate - Mexican Pesos to $1 USD - Courtesy X-rates.com
---
Submit your News and Events, Questions and Answers articles here: http://www.bajawesternonion.com/submitad.asp


Return to Top
---
Featured Events This Week
Please Note: The "Featured Events This Week" section is limited to non-recurring community events (Sorry, no "Happy Hours," "Daily Specials," "Weekly Classes," or other recurring business activities or workshops.)
---
Wednesday, June 20
Summer Solstice at Hotel Guaycura - "The Renewal Of The Fires" The Sky Bar, 12-6 p.m.. Best place on the Tropic Of Cancer to enjoy heaven on earth. Legaspi & Topete, Central Todos Santos, (612) 175 0800, frontdesk [- at -] guaycura.com, www.guaycura.com.mx.

Friday, June 22 thru 24
Barrio De San Juan Carnival - 6 p.m. daily, San Juan Barrio Basketball Court, El Pescadero. All locals & expats are invited to attend the festival with carnival rides/games, music & food. A queen contest/coronation with Ranchero dance Saturday night. Sunday is "Kid's Day" activities. Contact: Debora southbeachcom [- at -] hotmail.com, 612-118-3423, www.pescaderolife.com/events.htm
Friday, June 22
Wendy Fitz, Voice and Piano - Special concert featuring Vintage Blues to Country, Classic R & B to Standards. Dinner from 6pm, concert starts at 7:30pm. At Teatro Luna Azul, Todos Santos. Directions and details: tsbmp.blogspot.com Bluemooninbaja [- at -] yahoo.com

Saturday, June 23
Tim Lang & Gang - Music starts 7pm, Marina's in Pescadero. 2x1 drink and menu specials. KM 62 in Pescadero - look for the Giant Chef - Lang, tim [- at -] timlang.net, www.timlang.net/calendar.html, Pescadero

---
---
Recurring Events Each Week
Saturdays
Farmer's Market - 8 a.m.-12 p.m., La Canada Del Diablo, Todos Santos.www.lacanadadeldiablo.com, 612-140-0069.

Sundays
Sushi Sundays - 3 p.m. to 8 p.m., Cerritos Surf Colony Bar and Grill. oficinacerritos [- at -] gmail.com, 612-131-8011, Pescadero

Mondays
Baja Monday Wine Tastings - Flight Night from 5 p.m. to 8 p.m., La Bodega, Calle Hidalgo, Todos Santos. LaBodegaDeTodosSantos [- at -] gmail.com, 612-152-0181.

Wednesdays
Big Red Wednesdays - Structured Baja red wines by the glass from 5 p.m. to 8 p.m., La Bodega, Calle Hidalgo, Todos Santos. LaBodegaDeTodosSantos [- at -] gmail.com, 612-152-0181.

Perico Wednesdays - Live music and Open Mic, 20 pesos beer, 50 pesos Margaritas, El Perico Azul, Todos Santos.



(Recurring Events Each Week listed here are reserved for paid advertisers)
---
For Our Complete Listings of Recurring Workshops, Events and Meetings, GO HERE
---

---
Community Events and Workshops Notification Page - Submit event notices for The Community Calendar or Workshops and Meetings pages.

Anyone planning an event should check the Online Community Calendar before choosing a date to see if something else is already planned and avoid conflicts. Check the Online Community Calendar here: www.bajawesternonion.com/community-calendar.asp -
Return to Top
---

---
Stepping Out - Food, Music, Arts and Entertainment
---

Escape From The G20 Summit! - - Celebrate Father´s Day with us on Sunday, June 17th, and enjoy our special meal from 12 to 6 PM.

On Wednesday, June 20th, come join us to celebrate the Summer Solstice, "The Renewal Of The Fires", on The Sky Bar at the Guaycura Hotel And Restaurant, from 12 to 6 PM. The best place on the Tropic Of Cancer to enjoy heaven on earth.

Ask for our special discounts for locals! - Guaycura Hotel, Legaspi esq. Topete s/n, Todos Santos. For more info: frontdesk [- at -] guaycura.com, www.guaycura.com.mx, Tel. (612) 175 0800, From USA & CAN: 1 (877) 448 2928

¡Que Rico! Announces New Items - This week try our rich Chocolate Torte and delicious Carrot Cake by the slice. Gourmet Chocolate Chip Cookies and Gluten-free Ginger Snaps. The "Tortilla Española Clasica" is a traditional Spanish omelette with egg, potato, & onion and there's also a Mexican-style version. 2 new Chicken Sausage flavors, 5 kinds of sprouts, tomato-chile jam, papaya-habanero hot sauce, beef jerky and more. ¡Que Rico! Come and see, taste for yourself!

Open Tuesday through Saturday, 10 a.m. - 3 p.m. or by appointment. Across the street from La Paloma Ice Cream store on H. Colegio Militar. Look for the sign. Our entrance is set back from the sidewalk. We look forward to your visit. Please join our email/contact list. - Deborah & Jaime, quericofoods [- at -] gmail.com, 612-118-6031, Todos Santos


1st Annual Festival Of Chefs At Garden - We now have a new, exceptional Asian-Fusion chef and we changed our name From Zen Garden to Rumi Garden (Rumi was a famous Persian poet from the 13th-century). We also remodeled our restaurant and menu. Our new menu and decor will be unveiled our First Annual Festival Of Chefs. On Saturday, June 23, we're hosting seven chefs who will each prepare 2 dishes, representing cuisines from 14 different countries around the world. Price is 450p per person and will include a glass of wine. Limited seating so reservations for Todos Santos' 1st Annual Festival of Chefs are required. C Call 612-145-1088.

Rumi Garden features Asian Cuisine with 64 Exotic Teas. Free WiFi. Live music on special occasions. We host events, workshops, art shows, and offer catering. Our hours are from 12:00 - 9:00pm (closed Tuesdays). Reservations Accepted. Located at 128 Santos Degollado Ave, near the south end of Todos Santos, on the road to Cabo San Lucas. Look for our sign. Telephone: (612) 145-1088, Email: Yanggum [- at -] RumiGarden.com. Visit our website at www.RumiGarden.com, Todos Santos



Tim Lang & Gang At Marina's - This Saturday night the 23rd at 7pm visit Marina's in Pescadero for the surfabilly stylings of Lang and band. 2x1 drink specials and menu specials all night long! Lots of fun to be had. Marina's is located at KM 62 in Pescadero - look for the giant chef! - Lang, tim [- at -] timlang.net, www.timlang.net/calendar.html, Pescadero


Horseback Riding - Sierra de Laguna, or Migrino. Sierra de laguna, each horse [- at -] $85.00 u.s. dollars a day, guide $65.00 u.s.d. Minimum 2 riders. Take off from Santiago. Best to have at least a 2-day trip. Migrino [- at -] $95.00 u.s.d. A 3 hour tour (beach ride), 2 person minimum. Call now to book times and dates. - Maruchan, perryabedor [- at -] yahoo.com, 612-134-6807, Baja California Sur


5-Hour Fishing Trips - Special price for 4 fisherman. $325.00 u.s.d. for everyone. Take off from La Paz, Los Cabos, Or Punta Lobos. Call now and book em danno. The water's warmer now and there's a billion fish out there! - Maruchan, perryabedor [- at -] yahoo.com, 612-134-6807, Baja California Sur

Hotel Casa Tota And La Santeña In Downtown Todos Santos - First - a huge thank you to everyone who came to our Rap Battle! What an amazing evening of creative energy and entertainment. Sometimes the Magico comes in strange ways, and this evening of songs, freestyle and laughter was certainly one of those moments. I'm still buzzing from it all. MC. Morel E. Flexible, Shipper MTZ, Dave Ballard, Rap Girl, Euva, Ernie, Ana Maria, Hesed and Chef Carolen, Jud, Kris Torres and the Baja.com Band, Jorge Perez Espinoza, Adrian, the handsome longhair on the drums, Chef Tony- you are all amazing ... mil besos y abrazos.

Don't forget about our 100 peso comida corrida everyday- three courses including a dessert, and a drink. The menu changes daily and we'll even deliver in the C.P.

Upcoming summer events include movie night/pool parties and open mic nights - stay tuned for more goodness.

And we also have rooms with A/C and cable, cool pool and a hot tub - so when you need a vacation from your permanent vacation, we are here for you. Check in, cool down, order a mojito, watch some crappy movies- bliss:) HotelCasaTota [- at -] gmail.com, www.HotelCasaTota.com, 612 145 0590, Todos Santos


Buena Fortuna Botanical Garden Tour - Botanical Garden Tours - At Buena Fortuna Botanical Gardens in La Ribera, guided by world renowned botanist, ecologist, anthropologist, and social activist Gabriel Howearth. Explore Baja Sur's most diverse organic botanical gardens,with over 3,000 plant species here at Buena Fortuna. Gabriel Howearth, founder of Seeds of Change - the largest organic seed company in North America, will be giving guided tours every Saturday starting at 10 a.m. Tours include refreshments $150 pesos per person. Buena Fortuna's famous organic restaurant will also be serving lunch by reservation for $150 pesos. Produce, landscape design consultations, exotic nursery plants, compost and rare organic seeds also available. To make reservations please contact Gabriel by email at buenafortunagardens [- at -] gmail.com. Special tours and events can also be arranged anytime given prior notice.

Buena Fortuna is located at the entrance to La Ribera which is approximately 7miles or 12km east from Las Cuevas it is located on the north side of the road across the street from a restaurant and cabo rivera real estate office. Phone 624-154-8594 please post as soon as possible let us know when you post The gate has a sign that says Buena Fortuna. The address is Huerta La Fortuna Entrando A La Ribera buenafortunagardens [- at -] gmail.com - Gabriel Howearth, buenafortunagardens [- at -] gmail.com, 624-154-8594, La Ribera

---
Submit your Stepping Out - Food, Music and Entertainment announcements here: http://www.bajawesternonion.com/submitad.asp



Return to Top
---

---
Misc. Sales and Services Available
---
Spanish Teacher! Cambridge Certified Teacher - To learn Spanish has never been as easy as it will be with my method. You will love it, you will be speaking spanish in the first week. Come and see. - Ivonne Benitez, jeremyvonn [- at -] hotmail.com, 612-167-9535, Todos Santos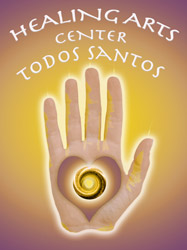 The Healing Arts Center of Todos Santos - is a community of health professionals, working together to offer services to support clients on the journey towards balance & well-being, expand awareness in the local & foreign communities of alternative therapy options, including ancient healing art forms as well as more modern evolutions in the realm of natural healing, and empower patients, students & clients by teaching ways to prevent illness and methods of self care to address imbalances.
• Acupuncture & Chinese Medicine - Jane Sipe, L. Ac. jasi57 [- at -] juno.com & Barbara Elsner, L. Ac. 1sheurchin [- at -] gmail.com 612-151-7026
• Massage - Kurtis Parsons puravidahealthfood [- at -] gmail.com 612-169-2095
• Acutonics (Sound Healing) - Lynn Wedekind tuneintuit [- at -] gmail.com 612-151-3051
• Reiki - Allison Eaton info [- at -] allisoneaton.com, www.allisoneaton.com, 612-152-3896
• Counseling & Body Centered Psychotherapy - Shawna Owen, RPC (EMDR, IBP) harmonywithall [- at -] mac.com 612-151-7728
• Anxiety, Mood, Couples Counseling - Jolyn Wells-Moran, PhD, MSW, LMHC (beginning November, 2012) jwmcounseling [- at -] yahoo.com, www.anxiety-specialist.com
• T'ai Chi & Qi Gong Classes - Rhoda Jacobs barakabaja [- at -] gmail.com 612-157-6088

Practitioners interested in joining this dynamic group contact Jane jasi57 [- at -] juno.com - Todos Santos Healing Arts Center, Jane Sipe, 612 151 7026, Todos Santos


Body Shop - Body shop and detail, reparation of all kind of automobiles, base color, "laca" and candies. I specialize in restoring classic cars, polish and wax. Free estimates - Irak Rodriguez, jeremyvonn [- at -] hotmail.com, 612-104-6390, Todos Santos

Scooter Rental - See baja ca.sur from the comfort of a 50 cc japanese rocketship. $35.00 u.s.d. a day. One of them is equipped for 2 people. The others will ride 1 person. Weekly rates at $175.00 u.s.d. save $75.00 and get 2 days for free. Call now to reserve times and dates. Located in beautiful downtown pescadero. - Maruchan, perryabedor [- at -] yahoo.com, 612-134-6807, Baja California Sur


Solar Water Heating - Solar Water Heating technology is the most direct and efficient conversion of sunlight into usable energy available. Using the sun to heat your domestic water or your pool is the most practical and least expensive application of solar energy available at this time. Visit our website for more information - Skip Ackerman, ackerman1952 [- at -] gmail.com, www.solsticesolarofbaja.com, 624-142-8002 or 970-963-0846 Vonage

Sculpted Room Rug - Plush 10' x 12' Area rug, light grey-blue ground with sculpted pattern. $150 US dollars. 612-185-4465. Call to see after 6-18-2012. - John Boyle, boyle0352 [- at -] yahoo.com, 612-141-5518 (cell)

Jeld Wen Doors And Windows - Cabo Construction Management, located in Pescadero, is now your local dealer for Jeld Wen doors and windows. One of their unique products is a wood grain fiberglass bi fold patio door system. Perfect by the ocean. No maintenance with a beautiful wood look. - Jim Coulson, jimcoulsoncontractor [- at -] yahoo.com, www.youtube.com/watch?v=BuB9rvnPPPk, 612-183-1077, Baja California Sur


Not Getting The Local Network Channels? - If you're not receiving the "Big Four" local network channels (ABC, CBS, NBC, AND FOX) through your Dish Network receiver in Mexico, we can help. Now, you can receive local networks in Standard Definition from San Francisco and/ or New York anywhere in Mexico (or the US!).
The monthly fee for the programming service is automatically debited to your credit card each month directly by the service provider. You can also put your account on vacation hold or terminate your account at any time directly with the service provider. There is a one-time fee for setting up your Local Network service of $100 US, plus $25 for each additional receiver up to a maximum of four receivers per account. The olympics are coming, don't wait! For more information, please contact us at: - Baja Satellite, alan [- at -] BajaSatellite.com, www.bajasatellite.com/local-network-channels-in-baja-mexico-dn.asp



New Majicjack Plus Units Available - $139 tacos obo. Call the U.S. for FREE. Use with or without a computer. Free: Your own Phone Number. Use as Main or Back up Phone Line. You can transfer an existing number to MJ. Free Calling for One Year; Free voice mail and directory assistance. dbcarr34 [- at -] gmail.com - Dennis, dbcarr34 [- at -] gmail.com, 612-167-9342, La Paz

Grand Piano For Sale - 5'6" Krathauer Grand piano. Action and strings recently reconditioned. Great sounding instrument. $3,800 US Dollars. Local delivery and tuning included. 612-185-4465 or cell-612-141-5518 Call after 6-18-2012 - John Boyle, boyle0352 [- at -] yahoo.com, 612-185-4465


1984 Volkswagon Vanagon Engine For Sale - Water cooled engine, mostly complete. Some extra parts. $900.00 UUSD - Maruchan, perryabedor [- at -] yahoo.com, 612-134-6807, Baja California Sur



Accounting Services In Todos Santos - We can assist you with your corporate and individual needs. We offer accounting and administrative services including:
Registration of corporations with SECOFI and INM
Registration and reporting of construction and construction workers with IMSS
Recording and reporting foreign investments with the Secretaria de Economia
Counseling and immigration assistance for FM2 and FM3
Property management including payment of utilities, water, CFE, fideicamiso
Assistance with water rights
Offices in central Todos Santos
Many local references
FRIMAR GROUP
E.C.M. Raquel Martinez Peralta - Raquel Martinez Peralta frimargroup [- at -] hotmail.com, 612-14-86907


Surf Lessons - Learn to surf right now [- at -] a beautiful beach near u. We'll teach u safety, ettiquite, and technique. Shorten the curve by learning from the pros. $75.00 USD earns u credit for a 2-hour lesson, an instructor, and use of a longboard all day long. Private lessons or group lessons available. Groups will receive a slight discount. We're located in Pescadero. - Maruchan, perryabedor [- at -] yahoo.com, 612-134-6807, Baja California Sur


---
Submit your Misc. Sales and Services Available/Wanted articles here: http://www.bajawesternonion.com/submitad.asp



Return to Top
---
---
Real Estate, Rentals, and House Sitting - Available/Wanted
---
Pescadero Opportunity – Dramatic Price Reduction Highway Land - Drastic price reduction on almost one acre of land with three hundred feet of commercial frontage on the newly completed four-lane highway between Los Cabos and La Paz. It is located between the busy surfing area at Los Cerritos beach and the commercial center of El Pescadero. The property includes 3913 square meters (42,125 square feet) of flat land, and features electric and water service on the road.

There is great visibility and access from the highway connecting your new business to the daily tourist flow between Los Cabos to Todos Santos or La Paz. Plenty of space for parking and the easy access makles it perfect for a hotel, restaurant, shops, market, automotive or any tourist related business. Only $39,999 USD or $10 USD per square meter. - Roc Fleishman, roc [- at -] pescadero-properties.com, www.pescadero-properties.com/Listing%20Highway%2019.html, 612-348-5468, Pescadero


House For Rent - Beautifully furniture house for rent in Las Tunas very close to the beach. 2 bedroom, 2 bathroom. The rent is $550 including electricity and water. - Mireille Nzohabona, mimikeys2001 [- at -] yahoo.fr, 612-100-7805



Buy While Land Is Down - Land for sale by owner, near Los Planes, Cortez side of Baja. 2000 meter road front rustic lots, power and water 350 feet away. Fertile soil, 10 minutes to beaches, 1 mile to town. Near green builder school. Quiet area, private holding (not ejido), clear titles. $14k USD cash, $19k financed 3 years, 25% down, 3% interest. Larger parcels available at $2 dollars/meter. - Randy Echter, rke1951 [- at -] gmail.com, www.bajagreenbuilder.com, 612-154-0485, 612-868-0307, La Paz



New Home in La Paz: Casa A Extrenar - "Casa Chametla," located 2 minutes from La Paz International Airport, 5 minutes from the most modern shopping area in La Paz (Wal-Mart, SAMS, HOME DEPOT, Soriana, Liverpool, CINEPOLIS, etc.). Secured gated complex composed of only the 3 houses. This is a brand-new, 2-story house, 3+2, 1549 sqft, laundry room, covered porch and BBQ (included) area. Too many extras to mention. USD124.500

"Casa Chametla" se encuentra en un proyecto de privada de tres casas, con alta seguridad y privacidad, en un buen vecindario. Excelente ubicación, a 2 minutos del aeropuerto internacional de La Paz, y a 5 minutos de las plazas comerciales mas modernas ( Wal-Mart, SAMS, HOME DEPOT, Soriana, Liverpool, CINEPOLIS, etc...). Casa a estrenar, 2 pisos, 3 recamras, 2 banos, 144m2, lavanderia, porch cubierto con BBQ incluido. Muchas extras para mencionar... $1,600,000 - Rodolfo, info [- at -] bajabell.com, bajabell.com/Homes.html, 044-612-127-2897, La Paz


Las Tunas Lots / Fire Sale - Las Tunas adjoining lots priced for immediate sale. Just north of Camino International on Las Playitas, the newly confirmed, to be paved, road to La Pastora. 2 adjoining lots: Ocean side of road: 1552 meters and 1632 meters. Electric / town/eijdo water access on borderlines, could not be closer. Priced below market [- at -] $33 usd per meter. Deep discount for buying both! No agents please! dakindig [- at -] wisc.edu
---
Submit your Real Estate/Rentals/House Sitting/Property Management Services articles here: http://www.bajawesternonion.com/submitad.asp



Return to Top
---
Rides or Caravans Available/Wanted
Note: Ads will run for two weeks unless dated. Please list the date in the title, and specify which airport. Goes without saying, everyone shares expenses for beer, gas, food, etc

To remove your ad if you find a ride or caravan, let us know here: www.bajawesternonion.com/submitad.asp -
---

Looking For A Ride From Los Cabos Airport On Thursday, June 21 [- at -] 4:47 p.m. Or Thereabouts - Anyone picking up or arriving at the airport in a week's time that can give me a ride back to Todos Santos. I would be happy to share in the cost of gas. Please let me know asap if its possible. I won't have any suitcases to wait for so I should be out and ready to go by 5:15 to 5:30, depending on how jammed up things are at the airport. Thanks, Tracy - Tracy Monk Durland, mazytronk [- at -] hotmail.com, 612-154-4729, Todos Santos

Need A Small, Lightweight Package Brought >From The U.S. - Hi, is anyone coming down from the U.S. next week that could bring a very small, lightweight package for us? We would be very grateful and happy to pay you for your time. Thanks - Jaime And Laura, pescaderosurf [- at -] hotmail.com

Care To Caravan North In Mid July? - Looking to caravan to San Diego in mid July, perhaps around the 20th. - Diane, di4worship [- at -] gmail.com, Todos Santos

Looking For Riders And/or A Caravan To Baja Sur - Hey, I am flexible when we could leave, but looking at mid July. Looking to join maybe a caravan to GN, or further, I will be surfing the Pacific Coast, going to various regions. Riders could help me shape my route by what their needs are as well. Planning on staying for at least a month or two. Please email daverosier [- at -] yahoo.com. Thanks - David Rosier, daverosier [- at -] yahoo.com, 970-618-8720

Getting Desperate. Please Help - Hi. i neeed to get my dog back to Vancouver Island. She is currently in the Pescadero area. I cannot fly her as there are heat restrictions now in effect. I am looking for someone who is driving to B.C. who is willing to do me this enormous favor. I am willing to pay for your trouble. She is a really good girl, about 40 pounds, not too big. Any info that might help would be greatly appreciated. Please help me! katyeorose [- at -] yahoo.ca

Anyone Need A Ride From La To Cabo? - Mid May to June - Looking to move down to Cabo with flexible dates between mid May and the end of June. This will be my first trip through Baja so really hoping for someone who has done this before or to join a caravan heading across the border and down to LP or preferably Cabo. I have two dogs so if we are riding together, will be great if you like dogs too! - M Currie, macurrie [- at -] bellsouth.net, Baja California Sur


---
Submit your Rides or Caravans Needed/Available articles here: http://www.bajawesternonion.com/submitad.asp



Return to Top
---
Pet Corner (Lost and Found pet articles will run for two weeks)
Let us know if you find or place your pet so we can remove your ad -
---

Lost Poodle! - We lost our dog! He is a poodle, about 4 years old and his name is "Doky." Please, if you know something about his whereabouts, call either of these numbers: (English) 612-132-8777; (Spanish) 612-118-1227. My three daughters, my husband and I would appreciate it.

Perro extraviado. Es un pudul, el perro tiene 4 años, y su nombre es DOKY. Por favor, si sabe algo. Comuníquese al número: (Ingles) 612-132-8777; (Español) 612-118-1227. Mis tres hijas mi esposo y yo, se lo agradeceremos. - Victor Sossa, lacio31hotmail.com, 612-132-8777, Todos Santos


It's Raining Kitties At Kitty Heaven - Twelve new little darlings have arrived: 3 white ones with blue eyes,3 black ones, 4 tabbies, one not quite tortoise shell. They are guaranteed to keep your home mouse-free and are all available for immediate adoption.

OR

If you are not able to bring one of these sweethearts into your home, you could consider sponsoring the kitty of your choice for only $10.00 U.S. a month. That's all it takes to provide food, shelter, and medical care for a local animal. We will send you a photo of your chosen kitty, and if you are in Todos Santos, you can visit "your" happy pet, and even give her/him a name. What an opportunity to help a fellow creature! To learn more about sponsoring a homeless critter, please contact Angelique at bajakitties [- at -] yahoo.com, www.bajarescue.com, 145-0250

---
Submit your Pet Corner articles here: http://www.bajawesternonion.com/submitad.asp (and remember to Spay or Neuter your pets)



Return to Top
---
Quote of the Day: " People, I just want to say, you know, can we all get along? " ~ Rodney King


---
Looking for the complete Community Events Calendar? Click Here!


---
Return to Top
---
---
Help Support The Baja Western Onion!

We can accept donations by Credit Card, PayPal, cash, check or direct deposit.

For more information, please visit our web site at http://www.BajaWesternOnion.com/donate.asp.
Copyright © 2006 - 2012. The Baja Western Onion. All Rights Reserved. Published Using 100% Recycled Electrons :)
Return to Top
---