On The Web Site:
---
Today's Weather Click for Extended Forecast

---
Community Access
Policia Preventiva
Todos Santos Police
612 145-1052
Commandante Navarro

Ministero Publico
State Police
612 145 0198
Commandante Erigoyen

Bomberos
Fire Department
Cel. 612-142-6387
Commandante Cadena


---








---
Baja Western Onion
Alan Thompson - Publisher
Debra Webster - Editor
Advertising Information
e-mail For General Feedback
---

Visitors and Readers Want Your Events! - Do you know of an upcoming event? Let our area visitors and 3,400 subscribers know about it. Event announcements are Free, and we'll include the event here in the Baja Western Onion, on the Community Events Calendar on the web site, and also our weekly printed edition of the Baja Onionskin. To submit a Free event announcement, go here: www.bajawesternonion.com/submitad.asp.


---
News and Events, Questions and Answers
---

Youth In Video Summer Program - David Liles who has done the Behind the Scenes 2012 Youth in Video program is giving an acting workshop every Friday afternoon at the Centro Cultural. David has studied at the Los Baños School in Cuba .
In July Pierre Saint-Martin will direct a short film about a local legend: La Ahorcadita with Youth in Video. Many local people will be involved in this filming so if you'd like to volunteer to do something please contact Leonardo Perel at 612-145-1034 leonardoperel [- at -] yahoo.com. We will also need a wheelchair for several weeks to use as a dolly. - Leonardo Perel, leonardoperel [- at -] yahoo.com, 612-145-1034

Festejando El Dia Del Padre / Father's Day Celebration In Todos Santos - Dancing and music festival in the public square, Todos Santos, this Saturday June 16 (hours unavailable at press time). Popular dancing and music with the band Compadres Sinaoloa with Tuba, alternating with a surprise group. From the poster: Gran baile popular con los compadres de sinaoloa con tuba. Alternando contincantes ademas grupa sorpresa. -


Thank You Note From Gastrovino - The GastroVino Festival Committee & La Bodega de Todos Santos want to gratefully thank every artist and business that donated for the silent auction during our first Baja Food & Wine festival benefiting the Internado boarding school for local ranchero kids. We raised a total of 31,445 pesos plus 3,368 usd! The first project to support these 70 kids will be a new water purification system for them, and stay tuned for upcoming projects and initiatives at the Internado through our Festival website: GastroVino.mx

Thank you to everyone that participated in the auction bidding process and special thanks to: Hotel Casa Tota. And Also Emporio La Bodega De Todos Santos, Canada Del Diablo, Casa Catalina, Chica'S Manicure/Pedicure, Dr. Bill Chiropractor, Willa Massage, Charlie Deal, Linda Hamilton, Olas Y Alas, Mangoes & Dr. Angel. - Perla & Mac, labodegadetodossantos [- at -] gmail.com, www.gastrovino.mx, Todos Santos

High School Girl Looking For Work/estudianta Busca Trabajo - My name is Lorena. I am 18 years old and I am a student at the high school here in Todo Santos. I am looking for work to continue my studies and live. I am responsible, serious and attentive. I can work babysitting, caring for elderly, office support, cleaning house and ironing. I am available for work Monday to Friday in the afternoons and evenings and on the weekends I am available all day. I will be available for full time work beginning in July. I live with my Godmother, Jennifer Rosen, in Todos Santos and have other local references. Thank you for your consideration.

Mi nombre es Lorena. Tengo 18 años y soy estudiante de la preparatoria aquí en Todo Santos. Estoy buscando trabajo para continuar mis estudios y vivir. Soy responsable, seria y atenta. Puedo trabajar de niñera, cuidando personas de la tercera edad, ordenando la oficina, limpiando la casa y planchando ropa. Estoy disponible de lunes a viernes por las tardes y nochecitas y los fines de semana todo el día. Yo estaré disponible en Julio todos los días completos. Vivo con mi Madrina, Jennifer Rosen, en Todos Santos y tengo otras referencias locales. Gracias por su atención. - Lorena Mayrel Castañon Palma, Mayrel10 [- at -] hotmail.com, 6121006815

Anyone With Apple Cider Vinegar? - Does someone have a ferment going of Apple Cider Vinegar or an ACV with mother in it I could use to jump start my own? Thank you! - Barbara, haciendalapaz [- at -] gmail.com, Todos Santos

Free Palm Trees - Free Washingtonians and Cocos. Various sizes. You dig 'em and they're free. If you want help digging/planting, I have workers who can do it for you. - , nancyserfas [- at -] aol.com

Looking For A Ride From Los Cabos Airport On Thursday June 21 [- at -] 4:47pm Or Thereabouts - Anyone picking up or arriving at the airport in a week's time that can give me a ride back to Todos Santos. I would be happy to share in the cost of gas. Please let me know asap if its possible. I won't have any suitcases to wait for so I should be out and ready to go by 5:15 to 5:30 depending on how jammed up things are at the airport. Thanks, Tracy - Tracy Monk Durland, mazytronk [- at -] hotmail.com, 612 154 4729, Todos Santos


Local Travel Deals
---

All-Inclusive Resort in Puerto Vallarta From $539, 7 Nights From $879 - Grand Palladium Vallarta Resort & Spa. All-Inclusive Four- or Seven-Night Stay for Two. One Kid 12 or Younger Stays and Eats Free. All-inclusive stay covers: Onsite activities, all meals and drinks (alcoholic and non-alcoholic), Taxes and tips. From $539 for four nights (up to a $1,080 value) 7 Nights From $879. Offer expires June 21.

Combine Up to 14 Nights. Get The Deal Here: www.anrdoezrs.net/click-5636555-10872943?url=http%3A//www.groupon.com/deals/ga-grand-palladium-vallarta-resort-spa-1. Riviera Nayarit, Puerto Vallarta, Carretera Punta de Mita Km. 11.5, Riviera Nayarit, Bahía de Banderas, 63734, (888) 237-1226. -
---

Escape The G-20 / Beat The Heat - Celebrate The 4-Lane! Contact Baja.com to plan your Todos Santos Getaway! Special packages available at Hotel California from $72/night; La Alianza from $270/2nights; Pay for 2-Stay for 3 deals at Los Colibris from $150, Flora del Mar from $315, Serendipity from $300 and Arriba de la Roca from $550. Pay for 4-Stay for 5 deals at Villa Santa Cruz from $660 and Rancho Pescadero from $900. Each package includes extra features, among them breakfasts, dinners, wine, tours, cooking class, spa treatments and more. Contact Baja.com for these exclusive offers for June and July. - Lisa Green, Lisa.green [- at -] baja.com, Baja.com, 612-145-0087, Todos Santos


---
For advertising information on how to post your Local Travel Deal here, please contact us at Advertising [- at -] BajaWesternOnion.com

---
Today's Exchange Rate - Mexican Pesos to $1 USD - Courtesy X-rates.com
---
Submit your News and Events, Questions and Answers articles here: http://www.bajawesternonion.com/submitad.asp


Return to Top
---
Featured Events This Week
Please Note: The "Featured Events This Week" section is limited to non-recurring community events (Sorry, no "Happy Hours," "Daily Specials," "Weekly Classes," or other recurring business activities or workshops.)
---
Saturday, June 16
Live Music [- at -] Hotel California - Music starts 8 p.m. Bistro Santo Vino & Wine Bar 5 PM to 10 PM. info [- at -] hotelcaliforniabaja.com, www.hotelcaliforniabaja.com, 612.145.0525, Todos Santos

Sunday, June 17
Father's Day / Día Del Padre In Mexico, The US and Canada - Honors fathers throughout Mexico, the US and Canada. More Info: en.wikipedia.org/wiki/Father%27s_Day

Dharma Talks By Robert Hall - Sun, 10am, La ARCA, Topete & Pilar, Todos Santos. - 612 145-0676, www.robertkhall.com.

Celebrate Father´s Day at Hotel Guaycura - Join us for our special Father's Day meal, 12-6 p.m. Best place on the Tropic Of Cancer to enjoy heaven on earth. Legaspi & Topete, Central Todos Santos, (612) 175 0800, frontdesk [- at -] guaycura.com, www.guaycura.com.mx.

Monday, June 18
Duplicate Bridge - Mon. 1 p.m., Las Fuentes Restaurant, T.S. 30 pesos. Bring a partner. bridge.ts.bcs [- at -] gmail.com, 612-145-0119

Wednesday, June 20
Summer Solstice at Hotel Guaycura - "The Renewal Of The Fires" The Sky Bar, 12-6 p.m.. Best place on the Tropic Of Cancer to enjoy heaven on earth. Legaspi & Topete, Central Todos Santos, (612) 175 0800, frontdesk [- at -] guaycura.com, www.guaycura.com.mx.

---
---
Recurring Events Each Week
Saturdays
Farmer's Market - 8 a.m.-12 p.m., La Canada Del Diablo, Todos Santos.www.lacanadadeldiablo.com, 612-140-0069.

Sundays
1st Mariachi Of Todos Santos - Taco Platter, BBQ and Free Tequila Shot, 1 - 4 p.m., Hotel California. - info [- at -] hotelcaliforniabaja.com, www.hotelcaliforniabaja.com, 612-145-0525, Todos Santos

Sushi Sundays - 3 p.m. to 8 p.m., Cerritos Surf Colony Bar and Grill. oficinacerritos [- at -] gmail.com, 612-131-8011, Pescadero

Mondays
Baja Monday Wine Tastings - Flight Night from 5 p.m. to 8 p.m., La Bodega, Calle Hidalgo, Todos Santos. LaBodegaDeTodosSantos [- at -] gmail.com, 612-152-0181.

Wednesdays
Big Red Wednesdays - Structured Baja red wines by the glass from 5 p.m. to 8 p.m., La Bodega, Calle Hidalgo, Todos Santos. LaBodegaDeTodosSantos [- at -] gmail.com, 612-152-0181.

Perico Wednesdays - Live music and Open Mic, 20 pesos beer, 50 pesos Margaritas, El Perico Azul, Todos Santos.



(Recurring Events Each Week listed here are reserved for paid advertisers)
---
For Our Complete Listings of Recurring Workshops, Events and Meetings, GO HERE
---

---
Community Events and Workshops Notification Page - Submit event notices for The Community Calendar or Workshops and Meetings pages.

Anyone planning an event should check the Online Community Calendar before choosing a date to see if something else is already planned and avoid conflicts. Check the Online Community Calendar here: www.bajawesternonion.com/community-calendar.asp -
Return to Top
---

---
Stepping Out - Food, Music, Arts and Entertainment
---

1st Annual Festival Of Chefs At Garden - We now have a new, exceptional Asian-Fusion chef and we changed our name From Zen Garden to Rumi Garden (Rumi was a famous Persian poet from the 13th-century). We also remodeled our restaurant and menu. Our new menu and decor will be unveiled our First Annual Festival Of Chefs. On Saturday, June 23, we're hosting seven chefs who will each prepare 2 dishes, representing cuisines from 14 different countries around the world. Price is 450p per person and will include a glass of wine. Limited seating so reservations for Todos Santos' 1st Annual Festival of Chefs are required. C Call 612-145-1088.

Rumi Garden features Asian Cuisine with 64 Exotic Teas. Free WiFi. Live music on special occasions. We host events, workshops, art shows, and offer catering. Our hours are from 12:00 - 9:00pm (closed Tuesdays). Reservations Accepted. Located at 128 Santos Degollado Ave, near the south end of Todos Santos, on the road to Cabo San Lucas. Look for our sign. Telephone: (612) 145-1088, Email: Yanggum [- at -] RumiGarden.com. Visit our website at www.RumiGarden.com, Todos Santos



Escape From The G20 Summit! - - Celebrate Father´s Day with us on Sunday, June 17th, and enjoy our special meal from 12 to 6 PM.

On Wednesday, June 20th, come join us to celebrate the Summer Solstice, "The Renewal Of The Fires", on The Sky Bar at the Guaycura Hotel And Restaurant, from 12 to 6 PM. The best place on the Tropic Of Cancer to enjoy heaven on earth.

Ask for our special discounts for locals! - Guaycura Hotel, Legaspi esq. Topete s/n, Todos Santos. For more info: frontdesk [- at -] guaycura.com, www.guaycura.com.mx, Tel. (612) 175 0800, From USA & CAN: 1 (877) 448 2928


Hotel California - Music and dancing every Saturday night!
Signature Margaritas made with our Awarding Winning Hotel California Tequila, Beers, and Dancing! Music begins at 8 p.m. No Cover.

Bistro Santo Vino & Wine Bar
Spring/Summer Hours Monday-Friday 5 p.m. to 10 p.m. Reservations Recommended

Keep up with the latest Hotel California info by joining our facebook fan page
Follow us on facebook
info [- at -] hotelcaliforniabaja.com, www.hotelcaliforniabaja.com, 612.145.0525, Todos Santos

Hotel Casa Tota And La Santeña In Downtown Todos Santos - First - a huge thank you to everyone who came to our Rap Battle! What an amazing evening of creative energy and entertainment. Sometimes the Magico comes in strange ways, and this evening of songs, freestyle and laughter was certainly one of those moments. I'm still buzzing from it all. MC. Morel E. Flexible, Shipper MTZ, Dave Ballard, Rap Girl, Euva, Ernie, Ana Maria, Hesed and Chef Carolen, Jud, Kris Torres and the Baja.com Band, Jorge Perez Espinoza, Adrian, the handsome longhair on the drums, Chef Tony- you are all amazing ... mil besos y abrazos.

Don't forget about our 100 peso comida corrida everyday- three courses including a dessert, and a drink. The menu changes daily and we'll even deliver in the C.P.

Upcoming summer events include movie night/pool parties and open mic nights - stay tuned for more goodness.

And we also have rooms with A/C and cable, cool pool and a hot tub - so when you need a vacation from your permanent vacation, we are here for you. Check in, cool down, order a mojito, watch some crappy movies- bliss:) HotelCasaTota [- at -] gmail.com, www.HotelCasaTota.com, 612 145 0590, Todos Santos


Pizza Friday! - At Pizzeria Napoli today if you order a Pizza Grande you will get a complimentary Spaguetti Pomodoro or delicious Penne Arrabiata. New Specials every Friday. Also, now at our Todos Santos location on Calle Hidalgo only, we will be serving Breakfast daily. We are baking our own donuts and bread. For only 50 pesos you can enjoy tasty Chilaquiles or Huevos a la mexicana or Hot Cakes, with a juice, coffee or tea included, every morning, 8-12am. The Best Pizza in town is available 1-10pm daily and ask us about our daily specials or Comida del dia, always only 70 pesos. ¡Buen Provecho y Buon Appetito! - Ana, napoli_todosantos [- at -] hotmail.com, Baja California Sur



Libreria El Tecolote - The Only Book Store In Town - Serving the best espresso in town - steaming hot or icy cold. Try our special Teco-latte!
The Only juice bar in town serving exotic and healthy vegetable and fruit juices and smoothies with local organic produce as available and locally homemade yogurt.

And, of course, Mom's freshly baked goodies!
Monday thru Saturday, 9 a.m. to 4 p.m. Sunday, 12 p.m. to 3 p.m. Phone: 145-0295 - Kate Lewis, katemlewis [- at -] yahoo.com, El Tecolote, Todos Santos.


Sukis - Hi everyone. First, we would like to thank Wind and Carolyn for taking great care of our place. I think they took better care of Sukis than we do. Second, we are here for the summer and are opening on tuesday the 19th of june. We were thinking we would do tuesdays and thursdays from 5pm to 9pm. Suki has been travelling asia and has ideas for new dishes. Ok, see you all around. Matt and Sukis - Matt Knoke, 145-0847



Special Coupon Offers - People love discounts. Would you like an effective way to advertise and build your business? Try advertising "Coupon Offers." A Coupon Offer is an ad that people can clip out and redeem at your business to receive an advertised special such as discounts on food or beverages, "Two For One" offers, a free drink, dessert or side dish with order, or a free gift with purchase. The possibilities are only limited by your imagination.



Special Offer! 66% Off - Get THREE Weeks For the Price of One
Redeem this offer to advertise your Coupon Special and get 66% OFF our normal advertising rate. Get THREE Weeks (6 issues) for only $20.


Coupon Offers work, and give you an effective and measurable way to track your ad response. We'll help you craft your campaign with a banner ad, or an outlined box ad like the one shown here, and we'll post your printable coupon offer on the Baja Western Onion website with a link to enable readers to print out your offer to redeem it at your business.

For more information on how coupon offers can work for you, please contact us at: advertising [- at -] BajaWesternOnion.com, The Baja Western Onion -
Coupon offer for New Ads Only. Not combinable with other offers or as a portion of current advertsing contracts. Offer expires 05/15/2012.
---
Submit your Stepping Out - Food, Music and Entertainment announcements here: http://www.bajawesternonion.com/submitad.asp



Return to Top
---

---
Misc. Sales and Services Available
---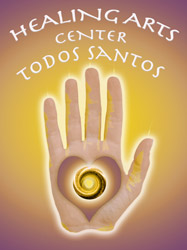 The Healing Arts Center of Todos Santos - is a community of health professionals, working together to offer services to support clients on the journey towards balance & well-being, expand awareness in the local & foreign communities of alternative therapy options, including ancient healing art forms as well as more modern evolutions in the realm of natural healing, and empower patients, students & clients by teaching ways to prevent illness and methods of self care to address imbalances.
• Acupuncture & Chinese Medicine - Jane Sipe, L. Ac. jasi57 [- at -] juno.com & Barbara Elsner, L. Ac. 1sheurchin [- at -] gmail.com 612-151-7026
• Massage - Kurtis Parsons puravidahealthfood [- at -] gmail.com 612-169-2095
• Acutonics (Sound Healing) - Lynn Wedekind tuneintuit [- at -] gmail.com 612-151-3051
• Reiki - Allison Eaton info [- at -] allisoneaton.com, www.allisoneaton.com, 612-152-3896
• Counseling & Body Centered Psychotherapy - Shawna Owen, RPC (EMDR, IBP) harmonywithall [- at -] mac.com 612-151-7728
• Anxiety, Mood, Couples Counseling - Jolyn Wells-Moran, PhD, MSW, LMHC (beginning November, 2012) jwmcounseling [- at -] yahoo.com, www.anxiety-specialist.com
• T'ai Chi & Qi Gong Classes - Rhoda Jacobs barakabaja [- at -] gmail.com 612-157-6088

Practitioners interested in joining this dynamic group contact Jane jasi57 [- at -] juno.com - Todos Santos Healing Arts Center, Jane Sipe, 612 151 7026, Todos Santos

Clearance Sale at La Canada Del Diablo - Furniture, Mirrors, Spring Air Mattresses, Lamps. Everything is on sale!!!
Come by, enjoy the Farmer's Market, and check out our marked down prices.



Mention this ad and receive an EXTRA 10% discount.

We will be serving Free coffee (with or with out Kahlua). Stop in and help us celebrate the arrival of Spring.

Remember, we are still collecting clothing and blankets for the farm workers who have so little.

Our hours are: Monday thru Saturday 9:00 a.m. to 6:00 p.m. - Barbara Perkins, bperkins0403 [- at -] gmail.com, www.lacanadadeldiablo.com, 612-140-0069


Moving To Baja ? - We can move your fiurniture to Mexico for you. 25+ years experience,Voted "Best In Baja" by readers of Baja Traveler Magazine, Family owned and operated, Freight forwarding, staging in our San Diego warehouse, customs clearance, ship direct to your door, Courteous, professional service, Ask around, we stand on our reputation No job too big or too small, Let us show you how to save precious dollars dollars - Monica Page, mpage [- at -] lopezpage.com, 619-666-4529


Not Getting The Local Network Channels? - If you're not receiving the "Big Four" local network channels (ABC, CBS, NBC, AND FOX) through your Dish Network receiver in Mexico, we can help. Now, you can receive local networks in Standard Definition from San Francisco and/ or New York anywhere in Mexico (or the US!).
The monthly fee for the programming service is automatically debited to your credit card each month directly by the service provider. You can also put your account on vacation hold or terminate your account at any time directly with the service provider. There is a one-time fee for setting up your Local Network service of $100 US, plus $25 for each additional receiver up to a maximum of four receivers per account. The olympics are coming, don't wait! For more information, please contact us at: - Baja Satellite, alan [- at -] BajaSatellite.com, www.bajasatellite.com/local-network-channels-in-baja-mexico-dn.asp



New Exhibitions For The Fused Glass Sculptures Of Jill Casty - After her successful exhibition at Lila Magallon's La Encantada in La Paz -- her first in Mexico -- Jill Casty is showing her fused glass and metal sculptures at Dana Lieb's Pez Gordo Galleria at The Shoppes at Palmilla, San Jose del Cabo. Four works are still on display at La Encantada along with some of her neck pieces.

Jill is now off to Italy to prepare for an exhibition of her Italian work at Galleria Carla Castellana in the beautiful town of Pietrasanta, Tuscany (near Pisa, where she is based in Italy). The show will have its opening reception on July 7 and will be on show until at least August 7. - Jill Casty, jillcastyglassart [- at -] gmail.com, www.jillcastyglassart.com, 612 167 2674, Baja California Sur



Us Tax Return Due Dates - For Americans living and working in Mexico on April 17th, your US income tax return is due on June 15, 2012. It can be extended until October 15 th but you must file form 4868 now. Your Foreign Bank and Financial Account form is due June 29th for 2011 (It must be received by that date. Failure to file this form or filing it late can result in a $10,000 penalty from the IRS.

If you need help with your US tax return preparation, US or Mexico tax planning, or US estate planning call us. We are attorneys and CPAs and offer absolute confidentiality and privilege. All tax services provided in person in Cabo San Lucas, by phone, fax, email and the internet. Thank you. Don D. Nelson, Attorney at Law, CPA - Don Nelson, ddnelson [- at -] gmail.com, www.TaxMeLess.com, 9494814094 US, United States



Accounting Services In Todos Santos - We can assist you with your corporate and individual needs. We offer accounting and administrative services including:
Registration of corporations with SECOFI and INM
Registration and reporting of construction and construction workers with IMSS
Recording and reporting foreign investments with the Secretaria de Economia
Counseling and immigration assistance for FM2 and FM3
Property management including payment of utilities, water, CFE, fideicamiso
Assistance with water rights
Offices in central Todos Santos
Many local references
FRIMAR GROUP
E.C.M. Raquel Martinez Peralta - Raquel Martinez Peralta frimargroup [- at -] hotmail.com, 612-14-86907
---
Submit your Misc. Sales and Services Available/Wanted articles here: http://www.bajawesternonion.com/submitad.asp



Return to Top
---
---
Real Estate, Rentals, and House Sitting - Available/Wanted
---
Pescadero Opportunity – Dramatic Price Reduction Highway Land - Drastic price reduction on almost one acre of land with three hundred feet of commercial frontage on the newly completed four-lane highway between Los Cabos and La Paz. It is located between the busy surfing area at Los Cerritos beach and the commercial center of El Pescadero. The property includes 3913 square meters (42,125 square feet) of flat land, and features electric and water service on the road.

There is great visibility and access from the highway connecting your new business to the daily tourist flow between Los Cabos to Todos Santos or La Paz. Plenty of space for parking and the easy access makles it perfect for a hotel, restaurant, shops, market, automotive or any tourist related business. Only $39,999 USD or $10 USD per square meter. - Roc Fleishman, roc [- at -] pescadero-properties.com, www.pescadero-properties.com/Listing%20Highway%2019.html, 612-348-5468, Pescadero


Apartment Rentals - I have a one bedroom aprt on upper floor. Clean, private entrance, patio and security gate. Available now to quiet working adults. P$3000./Mo. plus utilities. I have a large living space with shred kitchen and bath with 2 bedrooms. Weekly or monthly. Contact Email Pam.baja [- at -] yahoo.com or phone cell 612 132 5321. - , pam.baja [- at -] yahoo.com, Pescadero



Buy While Land Is Down - Land for sale by owner, near Los Planes, Cortez side of Baja. 2000 meter road front rustic lots, power and water 350 feet away. Fertile soil, 10 minutes to beaches, 1 mile to town. Near green builder school. Quiet area, private holding (not ejido), clear titles. $14k USD cash, $19k financed 3 years, 25% down, 3% interest. Larger parcels available at $2 dollars/meter. - Randy Echter, rke1951 [- at -] gmail.com, www.bajagreenbuilder.com, 612-154-0485, 612-868-0307, La Paz




House For Rent: - Casa Mil Palmas is located in the heart of the oasis of Todos Santos hence the name mil Palmas. Right of the "callejon" it has an acre of land with hundreds of Washingtonian palms, as well as a stream that runs through the lot year round. Enjoy the tranquility of no neighbors and the advantages of being only a block from downtown Todos Santos, the swaying palms and running stream make the location more than idyllic for relaxing.

There is 1300 square feet of indoor living space with large patios both upstairs and down with Palo de Arco shades. The house sleeps 4 comfortably, it consists of two spacious master suites (with queen beds); each with its own customized bathroom with stained concrete finishes and accent details, and walk through closets. A tub with Jacuzzi jets is also in one of the bathrooms. The home is totally off the grid with solar power and gas, providing all the amenities to be comfortable that an on grid home has to offer.
Full kitchen and living area, 2 bedrooms and 2 bathrooms.
Rate: 400 weekly or 1000 for a month (rate is negotiable depending on length of stay or season)
Click on link to view pictures. https://www.facebook.com/media/set/?set=a.244560018983384.45533.100002881648834&type=1
- Marco Torres, www.facebook.com/media/set/?set=a.244560018983384.45533.100002881648834&type=1, (612) 1378261 , Todos Santos


Las Tunas Lots / Fire Sale - Las Tunas adjoining lots priced for immediate sale. Just north of Camino International on Las Playitas, the newly confirmed, to be paved, road to La Pastora. 2 adjoining lots: Ocean side of road: 1552 meters and 1632 meters. Electric / town/eijdo water access on borderlines, could not be closer. Priced below market [- at -] $33 usd per meter. Deep discount for buying both! No agents please! dakindig [- at -] wisc.edu



Beach Fron Lot 4 Sale In Las Playitas - Now Offering Beach Front Lot in Las Playits North of Todos Santos. 35mx180m = 6300m2. Municipal H2O, Clear Title, 6.5 miles North of Todos Santos. 28 U.S. dollars m2. 178,000 U.S.D. Contact Dave or make an offer on our website at lasplayitasproperties.weebly.com , no www. - David Guero, beachhouselasplayitas [- at -] hotmail.com, lasplayitasproperties.weebly.com, cel-612 135 4809, Todos Santos


2 Bed, 2 Bath Home In Cabo - For Sale By Owner: Never-lived-in home in Cabo San Lucas. Located in the private gated community of Paraiso Iguana. Includes underground backup cistern and custom-built balcony. Minutes away from downtown Cabo with easy access to the new Todos Santos highway. Offers views of both the Sea of Cortés and Pacific Ocean. 2 bedroom, 2 bath, approx. 1,000 sq. feet. Huge Rental Income Potential. Price Reduced to $85,000 USD OBO. - Dax Morgan, sandemorgan [- at -] aol.com, 612-140-3070 or 624-168-9392, Cabo San Lucas

Affordable Rental Wanted For This Fall - My amiga and I are travelling to Baja this fall and we are looking for an affordable rental in the Cerritos/Pescadero area for the month of October. Please email! - Kate, hey_mama22 [- at -] hotmail.com, Canada


Residential Lot In La Paz - For Sale by Owner: 287 m2 residential lot in beautiful La Paz. Clear Title. All underground utilities. Includes documents and approved plans for custom, multi-story home with 3-car garage. Located in the tranquil community of Palmira Bellaterra in Lomas del Palmira. Minutes away from downtown with easy access to the Malecón. Breathtaking views of the city and bay! A million-dollar opportunity for only $100,000 USD. - Dax Morgan, sandemorgan [- at -] aol.com, 612-140-3070, La Paz

---
Submit your Real Estate/Rentals/House Sitting/Property Management Services articles here: http://www.bajawesternonion.com/submitad.asp



Return to Top
---
Rides or Caravans Available/Wanted
Note: Ads will run for two weeks unless dated. Please list the date in the title, and specify which airport. Goes without saying, everyone shares expenses for beer, gas, food, etc

To remove your ad if you find a ride or caravan, let us know here: www.bajawesternonion.com/submitad.asp -
---

Need A Small, Lightweight Package Brought >From The U.S. - Hi, is anyone coming down from the U.S. next week that could bring a very small, lightweight package for us? We would be very grateful and happy to pay you for your time. Thanks - Jaime And Laura, pescaderosurf [- at -] hotmail.com

Looking For Riders And/or A Caravan To Baja Sur - Hey, i am flexible when we could leave, but looking at mid july... Looking to join maybe a caravan to GN, or further, i will be surfing the pacific coast, going to various regions... Riders could help me shape my route by what their needs are as well.. Planning on staying for at least a month or two... Please email daverosier [- at -] yahoo.com. Thanks - David Rosier, daverosier [- at -] yahoo.com, 970-618-8720

Van Heading To Vancouver - Heading north to Vancouver in the next week or so (ad first appeared June 5) in VW van with space for passengers and/or cargo; happy to help if I can! Timing flexible within a few days either way. Route flexible. BC, WA, OR, CA, NV, ID, UT, AZ destinations considered. - Mark Lasanowski, mark [- at -] marklasanowski.ca, 612.137.2845, Todos Santos

Getting Desperate. Please Help - Hi. i neeed to get my dog back to Vancouver Island. She is currently in the Pescadero area. I cannot fly her as there are heat restrictions now in effect. I am looking for someone who is driving to B.C. who is willing to do me this enormous favor. I am willing to pay for your trouble. She is a really good girl, about 40 pounds, not too big. Any info that might help would be greatly appreciated. Please help me! katyeorose [- at -] yahoo.ca

Anyone Need A Ride From La To Cabo? - Mid May to June - Looking to move down to Cabo with flexible dates between mid May and the end of June. This will be my first trip through Baja so really hoping for someone who has done this before or to join a caravan heading across the border and down to LP or preferably Cabo. I have two dogs so if we are riding together, will be great if you like dogs too! - M Currie, macurrie [- at -] bellsouth.net, Baja California Sur


---
Submit your Rides or Caravans Needed/Available articles here: http://www.bajawesternonion.com/submitad.asp



Return to Top
---
Pet Corner (Lost and Found pet articles will run for two weeks)
Let us know if you find or place your pet so we can remove your ad -
---

Lost Poodle! - We lost our dog! He is a poodle, about 4 years old and his name is "Doky." Please, if you know something about his whereabouts, call either of these numbers: (English) 612-132-8777; (Spanish) 612-118-1227. My three daughters, my husband and I would appreciate it.

Perro extraviado. Es un pudul, el perro tiene 4 años, y su nombre es DOKY. Por favor, si sabe algo. Comuníquese al número: (Ingles) 612-132-8777; (Español) 612-118-1227. Mis tres hijas mi esposo y yo, se lo agradeceremos. - Victor Sossa, lacio31hotmail.com, 612-132-8777, Todos Santos


It's Raining Kitties At Kitty Heaven - Twelve new little darlings have arrived: 3 white ones with blue eyes,3 black ones, 4 tabbies, one not quite tortoise shell. They are guaranteed to keep your home mouse-free and are all available for immediate adoption.

OR

If you are not able to bring one of these sweethearts into your home, you could consider sponsoring the kitty of your choice for only $10.00 U.S. a month. That's all it takes to provide food, shelter, and medical care for a local animal. We will send you a photo of your chosen kitty, and if you are in Todos Santos, you can visit "your" happy pet, and even give her/him a name. What an opportunity to help a fellow creature! To learn more about sponsoring a homeless critter, please contact Angelique at bajakitties [- at -] yahoo.com, www.bajarescue.com, 145-0250



Flying Your Pets Update - For more information regarding flying your pets in and out of Mexico in airline cabins, you can visit this handy website: http://www.thepetitionsite.com/897/179/293/in-cabin-airline-pet-travel-to-mexico/. - Courtesy Baja Pony Express.
--------------------------------------------
I recently had 2 people translate and provide a synopsis of the Mexican government Directives that apply to the 'no pets in cabin' policy which the airlines have just implemented. Both translators agreed on the basic gist of the document:
International Travel of Pets - Mexico has this compulsory Circular CO AV-07.8/07 which they have now started to enforce. It states that every licensee or permittee who operates or intends to operate services to the public passenger transportation in Mexico must comply with the requirements of this Compulsory Circular. Aircraft operators must also comply with the requirements of this Compulsory Circular according to the type of operation and characteristics of their aircraft. As I read this, this includes all flights in Mexico whether international or not.

It states that all pets traveling to Mexico effective immediately until further notice, all dogs and/or cats must travel in a kennel and be placed in the aircraft cargo hold. Also they are required to have a Health Certificate. The only exception in Mexico for a live animals in the passenger cabin is in the case of a service animal, like a guide dog. Travelers with three or more pets are subject to additional importation fees of approximately $1,600 pesos (approximately $150 USD) as mandated by the SAGARPA (Secretary of Agriculture, Livestock Production, Rural Development, Fishery and Food). The payment can be paid online or at a Mexican bank. Upon arrival with three or more pets, Customs will direct you to the cargo area where the required commercial importation process takes place. The clearance may require a customs broker.
The bottom line is there's no point in petitioning the airlines; they are simply following Mexican federal law. As foreigners in Mexico, there are limits to what we can do to try and influence the government on this policy, but we are investigating what, if anything, we can legally do. Anyone who would like a copy of the Directives (in Spanish) can contact me by email at hamiltos12 [- at -] yahoo.com - Sheryl Hamilton.

---
Submit your Pet Corner articles here: http://www.bajawesternonion.com/submitad.asp (and remember to Spay or Neuter your pets)



Return to Top
---
Quote of the Day: " Oh, you hate your job? Why didn't you say so? There's a support group for that. It's called EVERYBODY, and they meet at the bar. " ~ George Carlin


---
Looking for the complete Community Events Calendar? Click Here!


---
Return to Top
---
---
Help Support The Baja Western Onion!

We can accept donations by Credit Card, PayPal, cash, check or direct deposit.

For more information, please visit our web site at http://www.BajaWesternOnion.com/donate.asp.
Copyright © 2006 - 2012. The Baja Western Onion. All Rights Reserved. Published Using 100% Recycled Electrons :)
Return to Top
---