On The Web Site:
---
Today's Weather Click for Extended Forecast

---
Community Access
Policia Preventiva
Todos Santos Police
612 145-1052
Commandante Navarro

Ministero Publico
State Police
612 145 0198
Commandante Erigoyen

Bomberos
Fire Department
Cel. 612-142-6387
Commandante Cadena


---








---
Baja Western Onion
Alan Thompson - Publisher
Debra Webster - Advertising
e-mail For General Feedback
---
---
News and Events, Questions and Answers
---

East Cape Music Festival 2012 - Courtesy Baja Pony Express - November 18th -mark this in your calendar for the best, one-day music festival in Baja. The East Cape Music Festival will be held at the Los Palmas de Cortez in Los Barriles. It will start on a Sunday afternoon and rock into the evening. This is a benefit concert to raise money for the local Asociación de Artes del Marde Cortez A.C. 100% of the money raised will go to promote the love of art and music in the schools in the East Cape. The Los Palmas de Cortez is the perfect setting to provide a carnival-like atmosphere for you to laze, eat, drink, dance, suntan, soak in the pools and definitely party to an exciting combination of Rock and Latino music. We want to offer you the best party Baja has to offer. The event is sure to be talked about for months after. You do not want to miss this one!

We have a great line up of talent but we will only let out one secret today: We have secured the amazingly talented duo of the sounds of Alex DePue's stinging fiddling combined with the guitar mastery of Miguel De Hoyos. De Pue/De Hoyos have performed throughout North America, opening for the Philadelphia Orchestra, appearing on international TV for the Mrs. World Pageant, featured at the International Film Festival and Art Walk in Imperial City, CA, at our very own Cabo Wabo, as well as throughout Mexico for government dignitaries and diplomats. They will leaving you standing in awe of their talents and your belly sore from laughter at their onstage humor.

Stay tuned for more press releases as we introduce the line up throughout the coming months. PS: We are also hoping to secure a renowned international talent from New York City. Who could it be? - www.eastcapearts.com/music_festival.html

Thanks, Todos Santos - With your support of Les the Saxman/author, AND with the generosity of Kate at El Tecolote Books, we raised almost $100 USD for the Palapa Society! - Les MacNeill, marciastromsmoe [- at -] gmail.com, Todos Santos

Lost Wallet - I lost a black cloth wallet on Thursday, April 5th, either near the bus station Telcel, the Pemex or out by the dump. FL Lic., FM3, cards, etc. If found please call or email ASAP. Reward. Thanks. - Todd, toddgerson [- at -] ymail.com, 612-152-4494, Elias Calles

1st Annual Kids Fishing Tournament - Courtesy Baja Pony Express - On April 28th and 29th, the newly formed local fishing club "El Club de Pesca Deportiva Cabo del Este A.C." (The East Cape Sports Fishing Club) will be holding their 1st Annual Kids Tournament in honor of the "Day of the Children". As a non-profit organization, it is the goal of the Club to bring together all sports fishermen of the East Cape community with the mission to promote the culture of sport fishing and become a strong representative to our government in the decision making process which affects the local sport fishing industry. To be recognized as an organizer of international quality events and promoters of the security of our ocean habitat.

The tournament is for children 12 years and younger and the registration fee is $500 pesos per team. The goal is to provide fun and a fishing experience to the children. Each team can present one fish for weigh in with 1st to 5th place prizes ranging from a computer to a skateboard. On Saturday, April 28th, from 3pm to 6pm at the Big Palapa on the beach in Buena Vista, registration fees will be accepted, T-shirts will be handed out and the inauguration of the tournament will be held at 5pm. The fishing tournament will be held on Sunday April 29th from 7am to noon. The scales will close at 1pm and the awards will be presented on the beach at the Big Palapa at 1pm.

The club is looking for local fishermen with boats who would like to take a child fishing. If you are such a fisherman, please contact Tom Kolasinski at 624-141-0227 or email at bajabeerman [- at -] prodigy.net.mx. The Club would like to get an idea of how many boats will be available to make a memorable experience for child who does not have a boat available for the tournament. Tom will also be accepting pre-registration and entrance fees and answer questions about becoming a member of the club. -


Stories From The Baja - Free online publication, The Baja Sun is a resource in many ways. Readers can connect with people sharing interests in their area, as well as, sending it to friends and family outside Baja so that they might see the true story about this amazing land and people. A new storyteller's resource is found on Ezine Articles; stories written by Martina Dobesh with the focus on Baja. Good writing, good fun! www.EzineArticles.com, Thebajasun [- at -] gmail.com, www.thebajasun.com

Little Dog Buddies Need A Sitter - 2 adorable little dog buddies need a sitter from June 5th to June 10th at your house. Will pay $100 USD. Call: 612 178 0070 or (044) 612 348 4064 or email: karlamfreeman [- at -] gmail.com - Karla Freeman, (044) 612 348 4064

Help Save A Starving Dog - Courtesy Baja Pony Express - When traveling north (or south) we all see the starving homeless dogs along the road. Especially around San Quintin and the towns north. . So if you see a dog in distress and can stop safely; please call one of these groups and get transporting directions, instead of leaving them to starve and die on the road side. To help you with your rescue, have an old blanket, kibbles, water bowl and a loop collar leash in your car. If you are not comfortable transporting them, even offering them food will help.

If You See An Animal In Distress, Call: The Baja Animal Sanctuary, near Rosarito, 22 miles south of the San Ysidro border 619-786-7928 www.BajaAnimalSanctuary.org. C.A.R.E in the Punta Banda area, 1/2 hour south of Ensenada. 626 145 0484 www.carebaja.org. Please print these numbers and carry them with you. Together we can make a change. - ALMA Humanitaria, A.C., www.almacares.com


Guitar Cases - Need 5 old guitar cases for an art project. - Leann Craggs, willid2 [- at -] hotmail.com, 624-148-6661

Note to Eric Ochoa - Eric, the Hunters have sold their home in Todos Santos and, much to our sadness, the new owners begged to have the cow painting of Barbara Perkins' cow painted by Eric Ochoa at our begging. We let the new buyer family buy it and it remains in Todos Santos with a family who felt the painting to be very special. We are sad to have sold in Todos Santos but financial burdens triumphed. We miss all of you. Thank you, Barbara and Eric. - Kathleen Hunter, kathleenhunter [- at -] comcast.net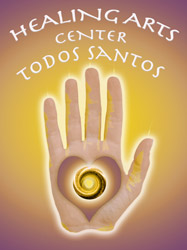 The Healing Arts Center of Todos Santos - is a community of health professionals, working together to offer services to support clients on the journey towards balance & well-being, expand awareness in the local & foreign communities of alternative therapy options, including ancient healing art forms as well as more modern evolutions in the realm of natural healing, and empower patients, students & clients by teaching ways to prevent illness and methods of self care to address imbalances.

• Acupuncture & Chinese Medicine - Jane Sipe, L. Ac. jasi57 [- at -] juno.com & Barbara Elsner, L. Ac. 1sheurchin [- at -] gmail.com 612-151-7026
• Massage - Kurtis Parsons puravidahealthfood [- at -] gmail.com 612-169-2095
• Acutonics (Sound Healing) - Lynn Wedekind tuneintoit [- at -] gmail.com 612-151-3051
• Reiki - Allison Eaton info [- at -] allisoneaton.com, www.allisoneaton.com, 612-152-3896
• Counseling & Body Centered Psychotherapy - Shawna Owen, RPC (EMDR, IBP) harmonywithall [- at -] mac.com 612-151-7728
• Anxiety, Mood, Couples Counseling - Jolyn Wells-Moran, PhD, MSW, LMHC (beginning November, 2012) jwmcounseling [- at -] yahoo.com, www.anxiety-specialist.com
• T'ai Chi & Qi Gong Classes - Rhoda Jacobs barakabaja [- at -] gmail.com 612-157-6088

Practitioners interested in joining this dynamic group contact Jane jasi57 [- at -] juno.com - Todos Santos Healing Arts Center, Jane Sipe, 612 151 7026, Todos Santos


Email Account Hacking - Each week, we receive spam Emails sent from the accounts of people we know but that were not sent by the account owner. Instead some low-life hacker has managed to get hold of the owner's username and password and is sending spam from the owner's account. This seems to most often happen with Hotmail, Yahoo, and AOL accounts.

The contents of these spam messages range from links to "Get Rich Quick/Work From Home" schemes and virus-infected web sites to outright con jobs pretending to be the Email Account owner stranded during some calamity on vacation and pleading for you to send them money. Often, the scammer changes the password to lock the owner out of their own account and, eventually, the Email service provider closes the account for spamming.

These hackers are scumbags for sure, but the real cause of the problem is almost always the fault of the Email account owner letting their guard down and revealing their usernames and passwords on a phony web site, using a public computer or one with no virus protection, or using simple passwords that are easily cracked.

Please help to stop this abuse and learn how to protect your account. Here is information on how you can prevent this from happening to you: www.switched.com/2011/02/24/what-to-do-email-account-hacked/ -
---
Today's Exchange Rate - Mexican Pesos to 1 USD - Courtesy X-rates.com
---
Submit your News and Events, Questions and Answers articles here: http://www.bajawesternonion.com/submitad.asp


Return to Top
---

---
Featured Events This Week
Please Note: The "Featured Events This Week" section is limited to non-recurring community events (Sorry, no "Happy Hours," "Daily Specials," "Weekly Classes," or other recurring business activities or workshops.)
---
Friday, April 20
Film: I Am - The Shift Is About To Hit The Fan! -Film that asks what's wrong with our world, and what can we do about it 50 pesos pasta dinner 6pm, movie at sunset. Teatro Luna Azul., Todos Santos. Info & Directions: http:// tsbmp.blogspot.com - , Bluemooninbaja [- at -] yahoo.com, Baja California Sur
Saturday, April 21
Exhibit: Jill Casty Glass & Metal Sculptures - 7:30 p.m., Galeria and Café La Encantada, La Paz Centro, Belisario Dominguez near Cinco de Mayo. Internationally recognized American artist Jill Casty to exhibit her fused glass sculptures. For more information: 185 3469 laencantada.galeriacavadeli [- at -] gmail.com. - Jill Casty, jillcastyglassart [- at -] gmail.com, www.jillcastyglassart.com, 185 3469, United States
Live Music Rancho Pescadero - 7 p.m.-10 p.m., New York Brazilian/Jazz pianist/vocalist Marcie Castro from San Jose Del Cabo. www.ranchopescadero.com, 612-135-5849

Live Music Hotel California - 8pm, Live Music, FlashBack, no cover. - info [- at -] hotelcaliforniabaja.com, www.hotelcaliforniabaja.com, 612-145-0525, Todos Santos

Live Music Hotel Guaycura - 8 p.m., On the Sky Deck., Todos Santos. No Cover. - info [- at -] guaycura.com.mx, www.guaycura.com.mx, 612-175-0800

Sunday, April 22
Red Autismo (Autism Network) Benefit Event - 1/2 Marathon, 10k, 5k and Walk Benefit for Red Autismo. Starts 6:30 a.m. at Cabo Fitness Club, San Jose del Cabo. Entry Fee: 21km $350.00 pesos; 10km $350.00 pesos; 5km $250.00 pesos; Walk $100.00 pesos - Barbara Alvarez, barbaraalvarez45 [- at -] yahoo.com.mx, www.cabofitnessclub.com, 624-105-9600/624-105-2009, San Jose del Cabo

Bossa Nova Brunch, Rancho Pescadero - 12 p.m.- 3 p.m., New York Brazilian/Jazz pianist/vocalist Marcie Castro from San Jose Del Cabo, joined by guitarist, Robert Drake and Brazilian drummer/percussionist Luciano Callado. - www.ranchopescadero.com, 612-135-5849

Presentation About Sharp Healthcare Emergency Medical Services - 3:00 – 4:30 p.m., CostaBaja Resort & Spa, La Paz, Km 7.5 Carretera a Pichilingue. Presentation By Jacquie Schwoerke & Minerva Santos, Sharp HealthCare, International Patient Services. Seating limited, reservations required. Light refreshments served. RSVP to minerva.santos [- at -] sharp.com or call toll free from Mexico to 001-888-265-1513.

---
Recurring Events Each Week
Saturdays
Farmer's Market - 8 a.m.-12 p.m., La Canada Del Diablo, Todos Santos.www.lacanadadeldiablo.com, 612-140-0069.

Sundays
Farmer's Market - Music and Brunch - 10 a.m.-2 p.m., Baja Beans. info [- at -] bajabeans.com, www.bajabeans.com, 612-143-7138, Pescadero

Sushi Sundays - 3 PM to 8 PM, Cerritos Surf Colony Bar and Grill. oficinacerritos [- at -] gmail.com, 612-131-8011, Pescadero

Mondays
Sunset Yoga - Hotel Casa Tota, 5:30 p.m. Bring mat and wear layers. 60 pesos. - Christine, HotelCasaTota [- at -] gmail.com, www.HotelCasaTota.com, 612-145-0590

Baja Monday Wine Tastings - Flight Night from 5 p.m. to 8 p.m., La Bodega, Calle Hidalgo, Todos Santos. LaBodegaDeTodosSantos [- at -] gmail.com, 612-152-0181.

Wednesdays
Farmer's Market - 9 a.m.-12 p.m., La Esquina, Todos Santos. www.laesquinats.com, 612-145-0851.

Sunset Yoga - Hotel Casa Tota, 5:30 p.m. Bring mat and wear layers. 60 pesos. - Christine, HotelCasaTota [- at -] gmail.com, www.HotelCasaTota.com, 612-145 -0590

Big Red Wednesdays - Structured Baja red wines by the glass from 5 p.m. to 8 p.m., La Bodega, Calle Hidalgo, Todos Santos. LaBodegaDeTodosSantos [- at -] gmail.com, 612-152-0181.

Perico Wednesdays - Live music and Open Mic, 20 pesos beer, 50 pesos Margaritas, El Perico Azul, Todos Santos.

Fridays
Sunset Yoga - Hotel Casa Tota, 5:30 p.m. Bring mat and wear layers. 60 pesos. - Christine, HotelCasaTota [- at -] gmail.com, www.HotelCasaTota.com, 612-145-0590



(Recurring Events Each Week are reserved for paid advertisers)
---

---
Community Events and Workshops Notification Page - Submit event notices for The Community Calendar or Workshops and Meetings pages.

Anyone planning an event should check the Online Community Calendar before choosing a date to see if something else is already planned and avoid conflicts. Check the Online Community Calendar here: www.bajawesternonion.com -
Return to Top
---

---
Stepping Out - Food, Music, Arts and Entertainment
---
Exhibit: Jill Casty Glass & Metal Sculptures - The internationally recognized American artist Jill Casty is having the first exhibition of her unique work in Mexico. The Inauguration of the show is Saturday, April 21, at 7:30 p.m. at Galeria and Café La Encantada, located in La Paz Centro on Belisario Dominguez near Cinco de Mayo. Jill's joyful sculptures of brilliantly colored fused glass combined with a variety of metals have been presented in galleries and commissioned for public and private sites in the U.S. and Italy. In a previous stage of her career in the United States, she created monumental standing sculptures (up to 30 feet tall) for cities and dozens of sets of mobiles and other forms of aerial art for both commercial and civic locations.

These glass sculptures are wall-hanging pieces, like bold and dramatic paintings or collages, or standing pieces, for floor or table-top. They combine the lyrical, color-rich expressiveness of the layered textures of the glass fusions with the strength of metal. As the American critic Lisa Crawford Watson has written about Jill's work: "There are sculptural echoes here of the dramatic flow and sweep, the tensions of abstract expressionism, especially the paintings of Helen Frankenthaler; of the more tranquil rhythms, sharp and clean lines of contemporary geometric abstraction, as in the mobiles of Alexander Calder; of the abstracted essences of nature and its wonders, as in the paintings of Georgia O'Keefe. Yet, ultimately, in all their variations, her works are vibrant forms of joy. Bringing a moment of grace and celebration of life in the lights and delights of color and form."

For more information call: 185 3469 laencantada.galeriacavadeli [- at -] gmail.com. - Jill Casty, jillcastyglassart [- at -] gmail.com, www.jillcastyglassart.com, 185 3469, United States


Baja Beans Roasting Co. - Specialty coffee and baked goods in a space with soul and style. Open 7 a.m. to 3 p.m. Closed Mondays. Events:
Sunday Brunch, Music and Market - 10 a.m. to 2 p.m.
- Sandra Wohlers, info [- at -] bajabeans.com, www.bajabeans.com, 612-143-7138, Pescadero
Los Cardones Hotelito, Playa Los Cerritos - Los Cardones Hotelito has availability for Spring! Spacious, tastefully decorated rooms with king or queen beds, plus twin beds all with private bathrooms and balconies. Great views of the surf at Playa Cerritos! Camping on site is also available. Los Cardones is a 100% solar-powered property with commitment to sustainability. Come enjoy the peace and solitude of the beautiful Baja desert in our natural surroundings! We are located just a short stroll to great surf at Cerritos and a convenient place to meet for Mario's Surf School. Rates: $55 USD King Suite; $50 Queen Suite; $45 Queen room.

Restaurant space is available to lease for private dinners, parties or other special events. Contact us for pricing and availability. - Kelly Hegwer, khpescado [- at -] gmail.com, www.loscardonesbaja.com, (612) 144-1019, Pescadero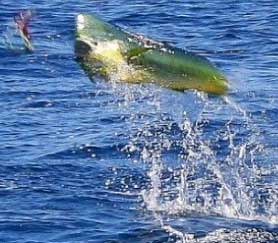 Todos Santos Fishing Charters - Why deal with a middleman? Come direct to the owner/operator
Fully Registered Sportsfishing Company


Bilingual Crew


Top Quality Tackle and Gear
Whether game fishing or whale watching, contact us for your ocean adventures. Visit our website for full details: www.fishingtodossantos.com or www.todossantosfishingcharters.com.

Package deals available when booking fishing and our casita for your complete holiday - www.bajasurtodossantos.com, or call Lee at 612-119-7880 or Brenda at 624-114-1351


El Tecolote Serves Up Espresso and More! - Let thy food be thy medicine and let thy medicine be thy food.- Hippocrates
Come enjoy a healthy fresh squeezed juice at the juice/espresso bar in the El Tecolote Bookstore
Just the thing to keep your immune system strong and your body energized during these chilly days
Open At 8 A.M.
- Kate Lewis, katemlewis [- at -] yahoo.com, El Tecolote, Todos Santos.
Hotel California - Saturday April 21tst Live Music featuring Flashback
Signature Margaritas made with our Awarding Winning Hotel California Tequila, Beers, and Dancing! Music begins at 8pm. No Cover.

Bistro Santo Vino & Wine Bar
Hours 5 PM to 11 PM Daily. Reservations Recommended

Click Here Visit our Online Store
Keep up with the latest Hotel California info by joining our facebook fan page
Follow us on facebook info [- at -] hotelcaliforniabaja.com, www.hotelcaliforniabaja.com, 612.145.0525, Todos Santos


Hotel Casa Tota And La Santeña In Downtown Todos Santos - No need to sit in your car and poach the internet! Just come on in- we have great coffee and we don't mind if write your masterpiece here at La Santeña. We proudly serve Baja Beans coffee and are open every day from 7AM-10PM; our famous breakfasts are available until 3PM. Isn't that good news?

So whether you need eggs in the afternoon because you are crudo or just fresh out of the surf, we are here to help. Happy Hour from 3-5 serving 2X1 Beer and well drinks.

So, basically, you could come for coffee, answer emails/watch youtube/read the NYTimes Online for a few hours, have a late afternoon eggs benedict, roll right into happy hour, then crawl up the stairs for rooftop yoga at 5:30. Post-yoga margarita and dinner, check into a room, hit the hot tub, serve yourself a few honor bar beers, and then sleep in our oh, so comfortable beds! You could even pay your water bill in the morning or head over to Lizarraga to shop for veggies before you sadly head home.

Hotel Casa Tota and La Santeña- full service! -- P.S. We don't really recommend drinking and yoga. We do recommend Bloody Marias and huevos rancheros, though. HotelCasaTota [- at -] gmail.com, www.HotelCasaTota.com, 612-145-0590, Todos Santos



Marcie Castro Performs On The Pacific Side - New York Brazilian/ Jazz pianist/vocalist , Marcie Castro performs on Saturday, April 21, and Sunday Brunch, April 22, at Rancho Pescadero. Saturday evening by the beach 7 p.m.-10 p.m. On Sunday she will perform at a Bossa Nova Brunch from 12 p.m.-3 p.m., joined by guitarist, Robert Drake and Brazilian drummer/percussionist Luciano Callado. Call Rancho Pescadero at 612-135-5849 for reservation.



---
Submit your Stepping Out - Food, Music and Entertainment announcements here: http://www.bajawesternonion.com/submitad.asp



Return to Top
---
Misc. Sales and Services Available
---
Artograph Projector For Sale - I have a new, best quality Artograph opaque projector that is excess to my needs. 250 coconuts. - Anne Popperwell annepopperwell [- at -] yahoo.com, San Jose Del Cabo


Casa Decor in La Paz and Cabo - Largest sale ever on outdoor furniture! Save at least 20% while supplies last.

Indoor And Outdoor Furniture, Patio furniture * Wicker & Rattan* Marble * Rustic hand painted furniture * Copper furniture * Lighting * Kitchen Cabinets * Doors * Floor & Wall covering * Art * Accessories * Metal Furniture* Fountains and Urns * Mexican furniture * Imports from around the world

Very Unique selection of furniture and accessories. Interior Design service! Custom made furniture!
Cabo: km 3.5 on four lane next to Artisanos tel:614-1768146 - vonage: 888-557 6533 Mary Aguirre. E-mail: mary.aguirre [- at -] casadecorcabo.com / Mex Cell 624-176 8146
Loreto: Village at Loreto Bay, #310 Nopolo tel: 613-134-0200
La Paz: 12,000 sq. Warehouse 560 Marques De Leon 612-129 3364, USA Tel: 303-777-575 / E-mail: richards77 [- at -] pcisys.net, www.antiquerowmarket.com
!2 Containers Just Arrived: Outdoor, Wicker, Rattan And And Cast Aluminum Furniture. Big Savings. Very Large Selection!

***We now offer any of the BBQ smoked meats as Take Away that was originally sold at Señor Porky's at the Casa Decor location only. Same fantastic smoked meats at a lower price! - Richard Stubbs, richards77 [- at -] pcisys.net, 303 777-5157


Transportation Of Goods To California - I have an empty 14' closed cargo trailer and Ford 250 that will be returning to california leaving around the 22nd of April. For a fee, I will transport your goods. Call me at 612 119-8478 cell, 612 178-0162 land line, or email at patsilvestri [- at -] gmail.com. I will be returning to Todos Santos around the 15th of May with room for materials. I have driven the Baja over 100 times. My ca. # is 760 846 6644. Pat. patsilvestri [- at -] gmail.com, 612-119-8478 cell


Photography & Design - Professional in town for an extended stay. Specializing in weddings, products, fashion, portrait, real-estate, etc. Portfolio: photosumitra.com - Sumitra Peterson, photosumitra [- at -] sbcglobal.net, photosumitra.com, 612 151-3848, Todos Santos


Needs Fry Pans - Hi all, just want to drop you a note that I have invented a new product line and would like to see if you want a few and I will bring them down with me next trip south. I have made a silicone pan handle with those extra strong magnets we see sticking to all kinds of products. And I also made a spatula with corresponding magnets. The result is a spatula that sticks to the pan handle and is easily removed when you need to flip or stir. This saves the spatula from getting burnt, saves from getting a traditional spoonrest from getting dirty because the spatula drips right back into the pan. Right now I am not selling them from my website but from another site that is similar to kickstarter if you are familiar with kickstarter. This one is FundaGeek. Same principle you order and when the funding closed I receive the funds and ship the product. I am in the process of designing and will tool a new universal model that will attach to cast iron pans and many other small and medium pans. This is really ideal for people camping, RVs, Boats and a great gift for weddings, college students, Christmas and so on. As I said buy them now and I will give all people down here free shipping. I also run the www.la-ventana.info site and give the mosquito tips you see. - Dean Devolpi, dean [- at -] la-ventana.com, www.fundageek.com/project/detail/461/Magnetic-Spoon-Rest, La Paz


Free: 18' Fishing Boat - I have a 18' boat with a easy tow trailer that has 2 new batteries ready to go. The boat is nicely equipped with a center fiberglass console.

This boat comes with a new 60hp, 4 stroke motor that is new. I have reduced the price on the motor to $7900 USD and the boat goes with it for free.

Serious inquiries only please. I am not interested in a trade or to barter. Cash only. Contact Kent Hansen at 612-124-8480 in La Paz or email to Kenthansen [- at -] shaw.ca - Kent Hansen, 612-124-8480, La Paz


Accounting Services In Todos Sants - We can assist you with your corporate and individual needs. We offer accounting and administrative services including:
Registration of corporations with SECOFI and INM
Registration and reporting of construction and construction workers with IMSS
Recording and reporting foreign investments with the Secretaria de Economia
Counseling and immigration assistance for FM2 and FM3
Property management including payment of utilities, water, CFE, fideicamiso
Assistance with water rights
Offices in central Todos Santos
Many local references
FRIMAR GROUP
E.C.M. Raquel Martinez Peralta - Raquel Martinez Peralta frimargroup [- at -] hotmail.com, 612-14-86907
---
Submit your Misc. Sales and Services Available/Wanted articles here: http://www.bajawesternonion.com/submitad.asp



Return to Top
---
---
Real Estate, Rentals, and House Sitting - Available/Wanted
---
Commercial Opportunity In Todos Santos - Rare property available in the center of Todos Santos. Just a half block down from the legendary Hotel California, in the Historic District of Todos Santos...

Comercial and/or residential, this ocean view property is an ideal location for uses including office, gallery or studio, restaurant, coffee house, or nightclub. The large 922 sq. meter property could also be developed into town homes, condos, hotel or apartments and/or retail.

Exclusively listed by Pescadero Properties at $349,000 USD
for more information - local cel: 612 348 5468 - US Line: 310 622 4497 - roc [- at -] pescadero-properties.com, www.pescadero-properties.com, Todos Santos



House For Long-Term Rent - 2,000 ft2, 2 story, 3 bdr, 3 bath, mountain and ocean view, 3 km from center of Todos Santos - Derrick, dwb [- at -] 4assistance.com, +52 612 145 0772

Don't Let Your Home Sit Empty! - Enjoy peace of mind while you are away knowing that all your Baja possessions are being watched over by an experienced Baja resident and house sitter. I will care for your pets, your plants, your pool, your cars and your home with great love and care. Local and US references available. - Kaia Porter, 612-169-2336, Todos Santos


Beach Cottage Available - This great Las Tunas cottage is right behind the dunes and normally rents for $1,000 per month. Tremendous unbroken views from rooftop palapa. For a minimum 4-month lease, we will consider up to a 35% discount. This is not a small cottage but a lovely 1 bed, 1 bath home, see photos at: http://allcaborealestate.com homes for rent in Todos Santos - Jim Elfers, bajasurvey [- at -] yahoo.com, allcaborealestate.com/display_listing/661/Las_Tunas_Todos_Santos_.html, 624-18-25273, Todos Santos

Las Tunas House For Rent - Furnished 2bedroom, 2 ba, several patios with terrific views, Sky TV, garden, Alan Thompson water filtration. Simple,rustic & charming. Great for artist, musician or writer. $600/mo. Call (044) 612 348 4064 or 612 178 0070 or from the U.S.: 1-707-633-4269. karlamfreeman [- at -] gmail.com, (044) 612 348 4064


---
Submit your Real Estate/Rentals/House Sitting/Property Management Services articles here: http://www.bajawesternonion.com/submitad.asp



Return to Top
---
Rides or Caravans Available/Wanted
Note: Ads will run for two weeks unless dated. Please list the date in the title, and specify which airport. Goes without saying, everyone shares expenses for beer, gas, food, etc

To remove your ad if you find a ride or caravan, let us know here: www.bajawesternonion.com/submitad.asp -
---



Need a Ride to or From the Airport? Or Someone to Assist You With Errands? - I am a young, bilingual Christian man and I can provide you with rides to or from the La Paz or San Jose Del Cabo airports. I can also help you with courier services, errands, or navigating the intricacies of dealing with Mexican businesses and the government; Car Registrations, TelCel and TelMex, CFE, Seguro Social, etc.

Reasonable Rates - Contact: Ernesto, Cel. 612-117-7497, ernie_net [- at -] hotmail.com


Ride Needed From SJD Airport To Todos Santos April 17 - I'll be arriving at SJD at 1:30 pm on Tuesday, April 17, and would love to pay for gas for a ride to Todos Santos. - G Myers, myers.gc [- at -] gmail.com, 805-570-0080

Ride Wanted To San Diego - Looking for a ride to san diego, somewhere around April 18, anyone going that way and willing to give me a lift, willing to contribute gas money. good conversations and a music lover so there will be entertainment on your journey north ... headed to cochella music festival. Thank you, thank you. - Kerri, kerri.va [- at -] gmail.com, Todos Santos

Ride To Border Offered April 20 - I´m headed back to California. I drive a VW diesel that gets grrrrreat mileage. We can split fuel cost. Thanks. richygreengo [- at -] hotmail.com

Traveling Via Baja Ferries Thru Nogales - Looking to caravan with anyone who may be traveling from La Paz via the Baja Ferry, May 15th and on up through Nogales. Speak fluent spanish so can help with your translations. Sylvia - Sylvia, treaturfeet [- at -] yahoo.com, 624-141-0332, Los Barriles
---
Submit your Rides or Caravans Needed/Available articles here: http://www.bajawesternonion.com/submitad.asp



Return to Top
---
Pet Corner (Lost and Found pet articles will run for two weeks)
Let us know if you find or place your pet so we can remove your ad -
---
Perfect Cat Needs Home -->> - This young beauty wandered into our yard a few days ago. Our donkeys love her, but our aged cat will not tolerate her, so she needs a home. If she is lost and you are her owner, please be in touch right away. Otherwise, if you are looking for a cat, this one is top drawer. - Catanya And Robert Saltzman, azoth7 "at" gmail.com, 612-132-8890 or 612-132-9060


<<---This Little Guy Found a Casa! - The Baja Western Onion was notified that this little guy found his forever home. Good news to share!

Did You Lose Your German Shepard Mix Dog Near Punta Lobos? - About 6 p.m. on April 4, on the dirt road to Punta Lobos (just before the water treatment plant), there was a medium-sized German Shepard "mix" dog (looking lost and confused!) standing in the middle of the road. I have permission (with much cooperation given)to operate a feeding station at the plant for abandoned dogs. While setting out clean water and food, this dog approached - but not too closely. I was unable to determine male/female - but this dog has obviously been well cared for. He/she has beautiful eyes, a fluffy coat with black/tan color mix and a fluffy tail - and was VERY hungry.

It is a huge problem for any strange dog to pass by the houses on the last block before the open road to the beach in an attempt to "go home." There is a large pack of dogs that will intimidate and attack any stray dogs. If you have any idea who's dog this is, please e-mail or call - this dog needs your help! - Cindy Murray, cindyfenix [- at -] yahoo.com, 145-0666, Todos Santos

Lost Cat - Someone's lost cat turned up at our house in Las Tunas. Young, affectionate, white with light brown coloring. - Mike Lund, mikeandmirinbaja [- at -] gmail.com, 612-1345-347

Bacero Needs A New Home - The owner of this dog died on the 4 lane by Home Depot 2 weeks ago. I have photos of him and he is beautiful. His name is Bacero and he is about 35 lbs. He is around 1+ year old or so. He needs to be neutered and that can be done at the shelter for free. He has no ticks or flees and is healthy. His color is black and white. Ask me for photos. The ideal place would be with a yard or on a ranch. He needs a new loving family. He is being foster cared for now. Please email or call Sharon Armstrong at 624-145-8073 and Cell, 624-113-3959 in Cabo. He is house trained and very smart. He is available for free. He would make someone a great companion, caboflygirl [- at -] gmail.com, Cabo San Lucas


---
Submit your Pet Corner articles here: http://www.bajawesternonion.com/submitad.asp (and remember to Spay and Neuter your pets)



Return to Top
---
Quote of the Day: " The first question I ask myself when something doesn't seem to be beautiful is why do I think it's not beautiful. And very shortly you discover that there is no reason. " ~ John Cage (1912 - 1992)


---
Looking for the complete Community Events Calendar? Click Here!


---
Return to Top
---
---
Help Support The Baja Western Onion!

We can accept donations by Credit Card, PayPal, cash, check or direct deposit.

For more information, please visit our web site at http://www.BajaWesternOnion.com/donate.asp.
Copyright © 2006 - 2012. The Baja Western Onion. All Rights Reserved. Published Using 100% Recycled Electrons :)
Return to Top
---