On The Web Site:
---
Today's Weather Click for Extended Forecast

---
Community Access
Policia Preventiva
Todos Santos Police
612 145-1052
Commandante Navarro

Ministero Publico
State Police
612 145 0198
Commandante Erigoyen

Bomberos
Fire Department
Cel. 612-142-6387
Commandante Cadena


---





---
Baja Western Onion
Alan Thompson - Publisher
Debra Webster - Advertising
e-mail For General Feedback
---
This is a reminder that the Baja Western Onion is mailed every Monday, Wednesday and Friday. To help ensure your announcement is included, please submit it no later than 5 PM the previous day. Based upon our new publication schedule, that means announcements need to be submitted by 5 p.m. Sunday for the Monday edition; 5 p.m. Tuesday for the Wednesday edition; and 5 p.m. Thursday for the Friday edition.
---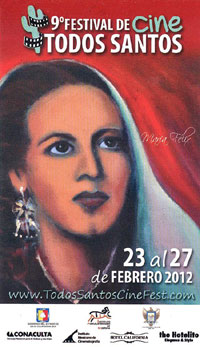 News and Events, Questions and Answers
---

9th Annual Todos Santos Film Festival - Tickets On Sale Now! - The Todos Santos Film Festival & the Baja Rancheros are coming to town Feb. 23-27. The event will feature 30 films from Latin America, Mexico and Baja California. Special Events include Short Film Festival, Youth in Video, Agua y Oro, Hollywood in Todos Santos at Hotel California, Baja Cinema, prestigious guests and more.

Reserved Tickets are on sale now at El Tecolote Bookstore in Todos Santos. VIP line for patrons with tickets. In Los Cabos/La Paz, call GotBaja at 612-125-5991. Visit our website for the latest information. cinefest [- at -] latinofilmfestival.org, www.TodosSantoscinefest.org

Oscar Awards Night - Festival De Cine Todos Santos - Fundraiser - February 26, 2011 - 4pm to ?? at Hotel California. Oscar Awards on 3 Large Screen TVs – with 1 quiet room for serious viewers. Dress Hollywood Glam with prizes for best dressed male/female. Doors open at 4pm for the "Red Carpet" review. Oscars Awards to follow. Ballot cards for $50 pesos with a prize for the winner. Pre-sale tickets $150 pesos at El Tecolote Bookstore and Hotel California, and at the door for $200 pesos . Offering complimentary tapas, no-host bar and special no-host appetizer menu. We hope to see you. Be Fabulous Darlings! - Sylvia Perel, sylvia [- at -] latinofilmsociety.org, www.todossantoscinefest.com, Todos Santos

The Children, Of The Internado, Need Eating Utensils, - the cooks need pots, pans, skillets, the gardener needs a hose and twenty four little girls need a mat or a rug to sit on to watch TV instead of the cement floor. There is no money in the budget for any of these. If you have any broken electrical appliances Profe Rodolpho would love to have them because he has a friend who probably can make them work or at least use the parts. And they still need a friend to come forward to speak to the community for these beautiful children - Scotty Mclemore, scottybcs [- at -] hotmail.com, 612 10 05872

"Asking For Donations" Courtesy Baja Pony Express - We are asking for donations to help a local family fly to Tijuana to received medical care for their 3 year old son Ulises, who has tumors threatening his eyesight. He is already blind in one eye and needs medical attention before the tumor takes his sight completely. Last summer he went to mainland Mexico, Obregon, and was told nothing could be done.

Thank you all who donated to help for this previous trip. He is now being helped by a charity organization in San Diego but they need new testing in Tijuana so they can make a diagnosis and evaluate his situation. Anything you could give would help with their travel expenses and be greatly appreciated. For donations or questions please contact Fatima at fcr1 [- at -] live.com or call at 624-141-0243. Thank you. - Fatima, Los Barriles

Septic Tank Cleaning By The Water Department (SAPA) - Our water department (SAPA) can order the Septic Truck from La Paz if enough users require it. We need three or four services to get them to come. The truck is large so it can do the clean up in just one load and the cost is far cheaper than the available local services. Please e-mail me if you are interested so I can form a group and order the service from La Paz. Thanks. - Erik Castellanos, esturemark [- at -] gmail.com, 612-1270398, Todos Santos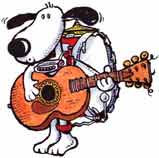 9th Annual Fur Ball - The doors open at 3:00 p.m. for the art preview, cocktails and appetizers. Dinner will be served at approximately 6:00 p.m. followed by the art auction at 7:00 p.m. Music will be provided by Ben and the Men.

There will be a raffle for many treasures and a live auction of exquisite art from local artists as well as live music and dancing. Dinner, appetizers and dessert all included in the 280 peso ticket.

All proceeds go to the year-round spay and neuter program. Tickets available at El Tecolote Book Store and Hotel California or call Angelique - Angelique, bajakitties [- at -] yahoo.com, 145-0250



Attention Ping Pong Players - The second annual ping pong tournament to benefit the Lifeguard program at Cerritos Beach will be held Saturday, March 4, 2012, 9 a.m. at Baja Beans in Pescadero. There will be singles and doubles, so sharpen up your skills. If anyone has a table that they can lend to the event, please contact us ASAP. Entry fee 100 pesos each for singles and doubles. There is a sign-up sheet at Baja Beans. Please indicate your skill level (beginner, intermediate or advanced). - Oscar Rosales, oscar5682 [- at -] gmail.com, Todos Santos

"Friends Of Shakespeare" Courtesy Baja Pony Express - Please consider a membership in Baja Shakespeare's "Friends of Shakespeare" patron group. For 100 playbills membership benefits include two tickets to the performance with preferred seating, an invitation to the Baja Shakespeare Cast & Crew kick off party March 10, the knowledge that you are sponsoring the Student Preview Performance for school children of the East Cape, and other benefits too numerous to mention here! Please contact Anne Herschleb at herschleb [- at -] gmail.com for more information. - Baja Shakespear, Los Barriles

Glass Repair - Does anyone know of a windsheild glass repair place in La Paz? I have several small chips from rocks I need to mend. - Martha Kincaid, martha2mendo [- at -] yahoo.com, Todos Santos

Taxi From The San Jose Del Cabo Bus Depot? - So, I've looked all over the Internet and they give lots of info for taking a taxi from the airport to the bus depot, but no info on the reverse. Has anyone taken a taxi from the bus depot in San Jose to the airport? We are leaving from Todos Santos. Any info will be greatly appreciated. - Gail & Michael Fisherrero, googoo52 [- at -] gmail.com, Todos Santos

Looking For Paul & Sarah - English couple that spent alot of time in Todos Santos caretaking properties.Anyone know of them or how to reach them? Thanks! - Jordon Cameron, two40jordi [- at -] hotmail.com, 6121495066

---
Onion Travel Tips -

---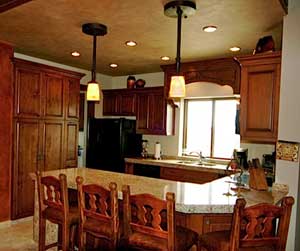 50% Discount For Hotel/Resort Deal In Our Own Backyard - You may want to let your friends or family know about a pretty good local hotel deal, courtesy of Groupon. Offer is good for a 50% discount off a three-night stay for up to eight people in a one-, two-, or three-bedroom suite at the Sol Pacifico Cerritos Hotel in Los Cerritos. You can combine up to six nights at the 50% discount rate.

Fine print from Groupon: You must book by Jan 01, 2013 and complete travel by Feb 01 2013. Not valid Nov. 19 thru 25, 2012 or Dec 20, 2012 thru Jan 01, 2013. Limit 2 offers per person, may buy multiple offers as gifts. Limit 2 offers per visit. Click here to view the details on Groupon's website:
www.groupon.com/deals/ga-m-sol-pacifico-cerritos
More information about the Sol Pacifico Cerritos Hotel can be found here: http://www.solpacificocerritos.com. Email or call with questions. - info [- at -] solpacificocerritos.com, (925) 218-2138.-
---
Today's Exchange Rate - Mexican Pesos to 1 USD - Courtesy X-rates.com
---
Submit your News and Events, Questions and Answers articles here: http://www.bajawesternonion.com/submitad.asp


Return to Top
---

---
Featured Events This Week
Please Note: The "Featured Events This Week" section is limited to non-recurring community events (Sorry, no "Happy Hours," "Daily Specials," "Weekly Classes," or other recurring business activities or workshops.)
---
Friday, February 03

Todd Clouser Real Blues Revue, Friday February 3rd - Dinner at 6pm, Music at 7pm, Teatro Luna Azul, Todos Santos. Join us for a night of infectious, deep hearted blues music guaranteed to get you dancing. Come early for Pasta Night Specials. Contact: Bluemooninbaja [- at -] yahoo.com, Http://TSBMP.blogspot.com

Friday, February 03, through Sunday, February 12
Retreat at TsegyalgarWest - In the San Jose Mountains with Steven Landsberg. Course/retreat will cover general views of Sutra, Tantra, and Dzogchen. Contact tsegyalgarwestsecretary [- at -] gmail.com, bajagar.blogspot.com, www.tsegyalgarwest.org, Baja California Sur

Saturday, February 04
Kiteboarding For Girls Free Clinic - Presented by www.Exotikite.com 2:30pm, Los Barriles, and led by Megan O'Leary kiteboarding [- at -] exotikite.com of the KB4Girls Baja Chapter. - Info at www.kb4girls.org/chapters/entry/los-barriles-baja-sur.html.

9th Annual Fur Ball - Starts at 3 p.m., Hotel California, Todos Santos. Art auction, raffle, live music and dancing, all to benefit local, year-round spay/neuter efforts. Tickets are 280 pesos and available at El Tecolote, Hotel California and at the door.. Contact: Angelique BajaKitties [- at -] Yahoo.com

Grand Opening, Philips y Fernández, Architectural Antiques - Cocktails from 4:00 to 6:00 pm. Located 300 meters left from the main road, before the gas station to La Paz, next to Las Quintas Todos Santos. Exclusive architectural elements for your construction project. - Philips y Fernández, Architectural Antiques, Todos Santos


Carnaval Night At La Garra - 9:00pm, La Garra Restaurant Sports Bar, Todos Santos. Come meet our local candidates for Carnaval King And Queen. Live music. Contact: Happy & Chuy Cota lagarrarsb [- at -] gmail.com, 612-145-0004
Saturday, February 04 - Saturday, February 11
El XV Festival Del Arte Todos Santos - 15th Annual Todos Santos Art Festival - Plaza Marquez de Leon, Todos Santos. Exhibit and Sale of Art and Regional Crafts will take place each day from 10 a.m. to 6 p.m. in the Public Plaza and Hotel California Parking lot. Various events will be held from 10 a.m. to 9 p.m. each day in the Public Plaza. 8:00 p.m. Official Inauguration of the XV Todos Santos Arts Festival will take place tonight at 8 p.m. followed at 8:15 p.m. with music by Chamin Correa y Los 3 Caballeros in Concert (traditional and romantic Mexican music). Contact: www.todossantoscultura.com

Sunday, February 05
Superbowl at La Garra - 2:00 p.m. pregame and 4:00 p.m. Game. We will be showing everything including the Halftime show with Madonna and serving our now famous $15 peso mugs of Modelo Chope draft beer. - Happy & Chuy Cota, lagarrarsb [- at -] gmail.com, 612-145-0004

15th Annual Todos Santos Art Festival - Continues with the Comparsas Carnival Parade starting at noon at Degollado and Pedrajo street, ends at the public plaza with a 4-hour show. Music will include ensembles of the State Music School Symphony Orchestra at 8 p.m. at the Manuel Márquez de León Theater. Contact: www.todossantoscultura.com

Monday, February 06 - Sunday, February 12
15th Annual Todos Santos Art Festival - Continues at noon with the dance event, "Aztlán," Municipal Folkloric Ballet in the Public Plaza. Music & Dance will continue at 8 p.m. with Percusion Limanya at the Manuel Marquez de Leon Theater. Contact: www.todossantoscultura.com

Ayurveda, Yoga and Meditation Retreat - Join Baja Healthy Living and Valma Brenton for 6 days or a special program for locals. Write for details: - Valma Brenton, vbrenton [- at -] island.net, 612-131-6387

Tuesday, February 07
15th Annual Todos Santos Art Festival - Continues at 7:00 p.m. with a guitar recital by Alfredo Madrigal Garcia at the Church of Nuestra señora del Pilar. At 8:00 p.m. will be the Circus Cabaret in the Manuel Márquez de León Theater. As part of the Festival, Jaznum Fragoso Bishop will give a Clay Sculpture Workshop today through Feb. 10 from 4 to 6 p.m. at the Cultural Center under the Arts Festival. The workshop is free of charge. For more information regarding the clay workshop, contact Heriberto Parra Hake, hparra [- at -] prodigy.net.mx, www.todossantoscultura.com/agendac.html, 612-117-3945, Todos Santos

Wednesday, February 08
15th Annual Todos Santos Art Festival - Continues with a Flamenco Guitar Recital, Jesús Gallo, soloist, at 7 p.m. at the Church of Nuestra señora del Pilar. At 8 p.m. will be a classical piano concert by Mauricio Haneine in the Manuel Marquez de Leon Theater. Contact: www.todossantoscultura.com

Todos Santos Recycling Program To Restart - Only taking Plastic, Large Cardboard, and all metals. We also accept cooking oil from restaurants or homes if it is in a gallon jug or bigger. No Glass And No Paper or magazines. If you are interested in taking your glass and paper to Cabo, I can instruct you where to take it. The suggested donation is still $50 pesos per drop (volunteers can recycle by donating time). - Enviromass Recycling, info [- at -] enviromass.com, www.enviromass.com, 624-196-1846, Todos Santos

Thursday, February 09
Meet The Artist Series - 5:30 PM, Cafelix Coffee & Kitchen, Todos Santos - Popular local artist, Erick Ochoa, will talk about his life as an artist. Benefits Palapa Society. Contact: Michael Mcallister heronsnestbaja [- at -] earthlink.net, 612-152-6166

Open Studios Tour Gallery Preview, - 6PM, Visions Gallery at Cafelix Coffee & Kitchen, Todos Santos. Previewing the work of the 31 artists who will be participating in the Palapa Society's 3rd Annual Artists Open Studio Tour on February 12th. Contact: Mike Mcallister heronsnestbaja [- at -] earthlink.net, 044-612-152-6166

Thursday, February 09 - Friday, February 10
Figure Painting: 2-Day Seminar With Michele Guilvezan Tanner - Michele is coming back! She enjoyed meeting everyone so much 6 months ago she wants to have another class. 2 days, 9 a.m.-4 p.m., painting a live model. The first day will be an entire figure, the second day a portrait only, with a discussion after lunch. Cost: $150 USD plus a donation for a local model. Call or email Penny to reserve your space: 612-147-7550. - Penny Brozda, pennybrozda [- at -] mac.com, www.giulvezan.com/, 612-147-7550

---

---
Community Events and Workshops Notification Page - Submit event notices for The Community Calendar or Workshops and Meetings pages.

Anyone planning an event should check the Online Community Calendar before choosing a date to see if something else is already planned and avoid conflicts. Check the Online Community Calendar here: www.bajawesternonion.com/community-calendar.asp -
Return to Top
---

---
Stepping Out - Food, Music, Workshops and Entertainment
---

Saturday Carnaval Night and Sunday Superbowl at La Garra - Join us Saturday, Feb 04 at 9:00pm at La Garra Restaurant Sports Bar, Todos Santos. Come meet our local candidates for Carnaval King And Queen. Live music.

On Sunday, Feb. 5th, join us for a fun afternoon of Superbowl! 2:00 p.m. is the pregame and 4:00 p.m. is the Game. We will be showing everything including the Halftime show with Madonna and serving our now famous $15 peso mugs of Modelo Chope draft beer. Look at our Facebook page to see our events and specials: Facebook La Garra Bar - Happy & Chuy Cota, lagarrarsb [- at -] gmail.com, 612-145-0004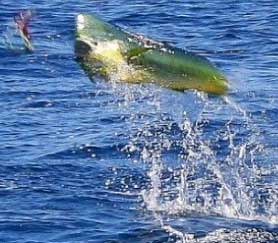 Todos Santos Fishing Charters - Why deal with a middleman? Come direct to the owner/operator
Fully Registered Sportsfishing Company


Bilingual Crew


Top Quality Tackle and Gear
Whether game fishing or whale watching, contact us for your ocean adventures. Visit our website for full details: www.fishingtodossantos.com or www.todossantosfishingcharters.com.

Package deals available when booking fishing and our casita for your complete holiday - www.bajasurtodossantos.com, or call 612-119-7880 or 624-114-1351


Viva Amor! Tracy Durland To Sing At Cafelix - Saturday, February 18, 7-9pm - Join us at Cafelix for a celebration in honor of Valentine's Day featuring Romantic Classics in Spanish and Jazz in English. Under the stars and in the center of Todos Santos, feel the enchantment of well known love songs from north and south of the Border. Great food, wine, beer, and more and Tracy's music to warm your heart. Long Live Love! No cover.

Viva Amor! Tracy Durland Va a Cantar en Cafelix - el Sabado, el 18 de Febrero, 7-9 de la noche. Vengan Vds. en Cafelix para celebrar y honrar el Dia Del Amor Y La Amistad con Clasicas Romanticas en Espanol y Jazz en Ingles. Debajo de las estrellas en el centro de Todos Santos sientan Vds. el encantamiento de canciones de amor bien conocidas desde el norte y el sur de la Frontera. Comida sabrosa, vino, cerveza y mas y musica para calentar sus corazones. Viva Amor! No cover - Felix Guluarte, Todos Santos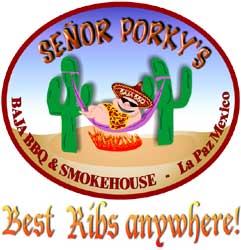 Señor Porky's Baja BBQ and Smoke House! The Best Ribs Anywhere!



New Restaurant in La Paz - Featuring Kansas City slow-smoked meats not found anywhere in Mexico. Now open 7 days a week from 7:30 AM with full breakfast menu and Cappuccino, to 10 p.m., and weekends until midnight. Watch the sunset from our spectacular ocean view! Located on the Malecon in La Paz at Alvaro Obregon #670, on the corner of Allende and Rosales (next to the Arco Hotel).


• New Menu • Daily Specials • Lower Prices • Many New Items Under 75 Pesos •

To ensure the best quality for Porky's Smokehouse Meats, we start with the best meats available. Then we dry-rub the meats with a combination of 20 spices, then slow-smoke for up to 18 hours at low temperature to obtain maximum flavor and tenderness while sealing in the natural juices and smoke flavor that is unmatched anywhere! We know you'll agree that Señor Porky's Baja BBQ and Smoke House are the best you have ever tasted.
"Special Of The Day" Every Day:

Monday - Margarita Monday - 2 For 1
Tuesday - 3 Tacos - 40 Pesos
Wednesday - Wing Day - 8 Pesos Each
Thursday - Burger And Beer - 75 Peso
Friday - 1 Free Beer - With Entrée
Saturday - 1 Free Desert - With Entrée
Sunday - Any Burrito - 55 Pesos
Plus fantastic side orders include Pasta Salad, BBQ beans, Coleslaw, Sweet Potato fries, New Mexico Green Chile with Pork, Caesar Salad and Homemade Deserts. Dine in, or carry out from our "Pig Out" Meats to Go Menu. Download our entire Menu here: files.me.com/richards771/1wclv6. For more information, call 612-129-3667. - Richard Stubbs, richards77 [- at -] pcisys.net, La Paz

La Bodega de Todos Santos - Join us each week for our Tastings every Monday from 5PM to 8PM, and our "Big Red Wednesdays" from 5PM to 7PM, featuring Baja red wines by the glass, classical guitar by Tolín and tasty tamales, tostadas and more (vegetarian options proudly served) from Doña Guillermina and Family!

We also have new Wine Totes, Wine bottle candlesticks, Baja Olive Oils, T-shirts and more. Hours: Tuesday thru Saturday 12 PM to 7 PM - La Bodega de Todos Santos, Calle Hidalgo, labodegadetodossantos [- at -] gmail.com, 612 152 0181

Perico Azul, The Simply Sexy Latin Lounge. - Perico Azul, reborn like the phoenix as a Simply Sexy Latin Lounge, reopened Thursday, Feb. 2. We will be open from 2 p.m.- 11 p.m. Tuesday-Saturday with cocktails, botanas, and great music. The open mic waits for your talents. We are located in downtown Todos Santos on the corner of Topete and Centenario, just a block away from the plaza. - 612-145-0664

Valentine's Raw & Romantic Dinner - Join Living Love Cuisine at Pura Vida Health Food Store in Todos Santos for Valentine's Day [Tuesday, February 14], and experience a taste of the Divine. Dinner prepared by raw chef Katie Kusala. Enjoy a candle light dinner with a complimentary glass of Argentinean wine and four courses of all raw delicacies created with local organic produce and love. Living food is known to create harmony in the body mind and spirit and ignite the senses.

Raw & Romantic Menu:
Brochette - Almond Toast Topped W/ a Mix Of Pescadero Vine-ripened Tomatoes, Baby Basil, and Garlic
Caesar Salad - Romaine Generously Dressed W/ Ocean-friendly Caesar Dressing, Fresh Croutons, Sundried Capers and Pine-Nut Parmesan
Lasagna - Zucchini Noodles Layered W/ Cashew Ricotta, Marinara, Pesto and Marinated Mushrooms
Dessert - Passion Fruit Cheescake / Chili-dusted Chocolate Cheesecake
RSVP to reserve your spot. Advance Purchase Tickets: Total couple price (2) $450. Single $250. Limited Tickets At The Door: Couple (2) $500, Single $300. All of our food is gluten and dairy free* - Katie Kusala, livinglovecuisine [- at -] gmail.com, 6121332851, Todos Santos
Hotel California - Live Music, Margaritas, Beers, and Dancing! Saturday Feb 4th: The 9th Annual Todos Santos Fur Ball Benefit. Doors open 3:00 p.m. for auction preview, cocktails and appetizers. Dinner served at 6:00 p.m. followed by art auction at 7:00 p.m. Music by Ben and the Men. $280 peso donation.

Bistro Santo Vino & Wine Bar - Hours 5 PM to 11 PM Daily Closed on Sunday. Reservations Recommended
Santo Vino will have a "Festival del Arte" inspired menu beginning on Saturday. Selected items include:
- Baked giant "chocolata" clams with prosciutto, parmesan and pesto.
- Yellow tail fillet with chipotle, cilantro Hollandaise sauce.
- Baja blue shrimp baked in parchment paper with tomatoes, olives, onions and garlic.
- 12 oz T-Bone, green peppercorn and Hotel California Tequila cream sauce.
- Pastel "3 leches" with coconut milk.
Featuring 30 labels of Mexican wine! 12 by the glass. Creative mango and spicy margaritas. Artisanal Baja beers.

Click Here Visit our Online Store. Keep up with the latest Hotel California info by joining our facebook fan page Follow us on facebook - info [- at -] hotelcaliforniabaja.com, www.hotelcaliforniabaja.com, 612.145.0525, Todos Santos
Hotel Casa Tota and La Santeña In Downtown Todos Santos - Did all that cold and snow up North drive all your best friends come to visit at once? Our proudly modest rooms are the perfect place to send your houseguests (or yourself!) for a night or two ... we'll do the cooking and cleaning so you can enjoy your vacation home, too!

La Santeña is open everyday from 7 a.m. to 10 p.m. serving fresh, handcrafted Mexican food and delicious eggs benedict, Baja Beans coffee and espresso drinks, Mexican wines and creative cocktails in our historic setting and sidewalk cafe, all for a fair price by our friendly (and handsome) servers.

Every Monday Night-Live Music from 6-10 p.m. and community table seating at 7 p.m.- shared conversation, separate checks. HotelCasaTota [- at -] gmail.com, www.HotelCasaTota.com, 145.0590, Todos Santos

Start The New Year Well! - Thank your body for helping you make it through the holidays by treating yourself to a nutrition packed freshly squeezed fruit or vegetable juice from the new juice bar in the Libreria El Tecolote.
WiFi available
The Best Espresso In Town!
The Daily News Is Here Mon.-Sat. Open At 8 A.M.
- Kate Lewis, katemlewis [- at -] yahoo.com, El Tecolote, Todos Santos.
---
Submit your Stepping Out - Food, Music and Entertainment announcements here: http://www.bajawesternonion.com/submitad.asp



Return to Top
---
Misc. Sales and Services Available
---

PVC Water Pipes For Sale - Water Pipes for sale. 10, 2 ¼ 20' long Cresline AG PVC SDR 32.5 125PSI and 8 20'lenghts of ¾ PVC pipes SCH 40 PVC 1120. Any reasonable offer accepted. - Leo, lbuijss [- at -] yahoo.ca, 612-103-2440, Todos Santos


18' Ocean Fishing Boat For Sale - Comes with a new 60 HP, 4-stroke Mercury motor with only 93 hours on it:
Easy Pull Trailer With Excellent Tires
2 New Batteries
Center Fiberglass Console
Ready To Go Fishing!
PRICE REDUCED! $8,200 USD. This is a great price -- it's like buying a motor and getting the boat and trailer for free! - Kent Hansen, kenthansen [- at -] shaw.ca, La Paz




Pineda Covalin - Are you familiar with pineda covalin designers? They are made with silk, colorful, beautiful and very Mexican in design. I have some to sell. Please call me if you are interested, 612-161-6740. - Laura Marquez, laurimar23 [- at -] hotmail.com, 612-161-6740


HP Printer For Sale - I have a 1-yr-old HP PhotoSmart C4680 printer for sale. This is an all in one (copy, fax, scan, print). Unfortunately the scan function is not working. It prints great and comes with extra ink. $45.00 USD. (the ink alone is worth more than that). Call Tom at 612-178-0096. - carrollemail [- at -] aol.com, carrollemail [- at -] aol.com



For Sale: 1999 Suburban - 1999 Suburban white with tan interior, excellent condition. Low mileage [96K], fully loaded, AC and rear AC. Chrome running boards and custom rear bumper with tow package. South Dakota registration, so no problems renewing sticker each year. Located in Todo Santos. Contact Sergio at spayaso [- at -] hotmail to view, or contact Bob at robert.thomson25 [- at -] yahoo.com for more info/photos. Asking $4,500 USD. robert.thomson25 [- at -] yahoo.com, Todos Santos


Limited RV Sites Available - New RV Park within walking distance to to beach. Pool, laundry, full hook ups, gated park with excellent security record. Beautiful location in Pescadero. We have a limited number of full hook up sites available for the season and a limited number of permanent resident sites. No other place like this in the area. Very reasonable rates and great people. Call for more details or check out our website at www.mountainshadowrv.com/. Mexican cell: 52 (612) 139-2713; USA Phone: (619) 780-8048; Canada Phone: (604) 210-0564 - Kenny Sewell, mountainshadowrv [- at -] gmail.com, 604-628-9532 - Kennny Sewell, www.facebook.com/pages/Mountain-Shadow-RV-All-Adult-Resort/134505649959493, 52 (612) 139-2713, Pescadero


Accounting Services In Todos Sants - We can assist you with your corporate and individual needs. We offer accounting and administrative services including:
Registration of corporations with SECOFI and INM
Registration and reporting of construction and construction workers with IMSS
Recording and reporting foreign investments with the Secretaria de Economia
Counseling and immigration assistance for FM2 and FM3
Property management including payment of utilities, water, CFE, fideicamiso
Assistance with water rights
Offices in central Todos Santos
Many local references
FRIMAR GROUP
E.C.M. Raquel Martinez Peralta - Raquel Martinez Peralta frimargroup [- at -] hotmail.com, 612-14-86907


Rahan Living Room, Dining Set - Includes 3 lateral couches, 2 dining tables and 1 center table, 1 Showcase, 2 bookshelves. For more info and to check out the pics, contact Maria in La Paz. - Maria Fenech, ggarciaf50 [- at -] hotmail.com, 612-128-6653, La Paz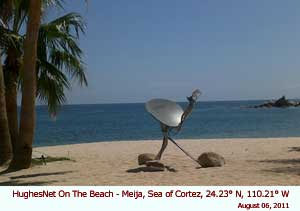 HughesNet Satellite Internet Systems - Limited-time Offer - Get $259 in Mail-in Rebates:
Complete 0.74 Meter HughesNet System - $399.99 $199 US After Mail-in Rebate! 1

Plus get a mail-in rebate for $10 off each month of service for the first three months of service:
Available Service Plans:
Plan - Max. Speed
Down/Up 2
Daily Data Transfer
Allowance 3
Monthly Service Fee 4
Home - 700 Kbps/128 Kbps
250 MB
$39.99/mo. 1st three months - then $49.99
Pro - 1.0 Mbps/200 Kbps
350 MB
$59.99/mo. 1st three months - then $69.99
Pro Plus - 1.5 Mbps/200 Kbps
400 MB
$69.99/mo. 1st three months - then $79.99
1 Equipment price shown is after $199.99 HughesNet mail-in rebate. Does not include Mexican shipping, importation or installation, and $100 Mexican account activation fee.
2 Absolute maximum speeds as stated by Hughesnet. Actual speeds will be less.
3 Daily Data Transfer Allowance now includes a rollover of unused data to the following day, up to a maximum of 2 times the plan's normal daily aloowance.
4 Monthly service fees shown are for first three months of service after $30.00 HughesNet mail-in rebate.

Baja Satellite is an Authorized HughesNet® Reseller. For more information Contact Us today: alan [- at -] BajaSatellite.com, www.bajasatellite.com, (530) 903-4257 (US), (01) 555 351 0882 (Mexico), Baja California Sur
---
Submit your Misc. Sales and Services Available/Wanted articles here: http://www.bajawesternonion.com/submitad.asp



Return to Top
---
---
Real Estate, Rentals, and House Sitting - Available/Wanted
---
$10,000 Price Reduction--Spectacular View Home - Paradise just got more affordable! Well-maintained home is located in desirable Las Tunas neighborhood of Todos Santos. Huge lot is 10,300 square feet--nearly ¼-ace. 1 BR, 1 BA with 720 square feet of interior living space; 600 square feet of outdoor patio area. Spectacular views of ocean, mountain, desert.

Home features reverse floor plan with upstairs kitchen and two patios shaded by traditional wooden ramadas. Downstairs, there is a bedroom, large bathroom, living room and cooling outdoor fountain courtyard. Mature landscaping with drip irrigation. Recently upgraded septic system. New 5000-liter potable water system with new pressure pump. Built-in outdoor garden fireplace. New mini-split air conditioning system downstairs. New refrigerator included. Home is connected to city power and also has backup solar system. Fresh paint indoors and out. Fenced yard with beautiful custom wrought iron gate.

Excellent shops, restaurants and surfing beaches nearby. Formerly offered at $189,000, New Price is $179,000. - Mike Brozda, mike.brozda [- at -] yahoo.com, MX: 612-147-7550 US 831-454-9365, Todos Santos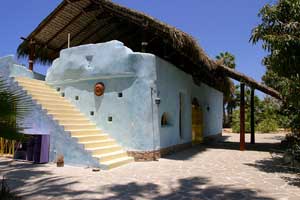 Todos Santos Beach House on a Tranquille Lush 5, 206.22 Sqmt Property - For Sale by Owner: - Two (2) separate driveway entries give the 5,206.22 sq meter (1.25 acre) property privacy from both the front and back, giving flexibility to build additional homes or to split in the future. Soil on the property is rich organic black soil, ideal for other organic gardening.

Property is an enclosed oasis and has unlimited access to farm water that nourishes the over 85 mature mango trees, 80 lush palm trees over 5 feet, passion fruit trees, citrus fruit trees and avocado trees, all of which give the property its cool shade that is coveted in the region and frequently not available on other properties of comparable or more value in the desert landscape.
* Property has power, water (both municipal and farm water), gas and Internet.
* A 6-minute walk takes you to the secluded beach, and a 5-minute drive finds you in the heart of TS.
* Motivated Seller with Reduced Listing
If you have questions or would like to make an offer after viewing the property on YouTube (www.youtube.com/watch?v=krg9FEeiRtk), feel free to contact us. Save on the fee and make us a good offer. - Anh Walch, anhwalch [- at -] yahoo.com, 212-692-0912, Todos Santos


Housesitter Needed - We are looking for a responsible,reliable, person or couple;possibly with RV,to reside at our house as housesitters along with dealing with vacation groups renting the property when needed, in exchange for residency.Awesome estate at Cerritos Beach! - Jordon Cameron, two40jordi [- at -] hotmail.com, 6121495066



Los Cardones Room Rentals - Just a reminder! Los Cardones at Cerritos Beach has newly finished and furnished rooms for rent nightly or weekly:
Double Room $40 Usd/Night (Double Bed)
Queen Room $50 Usd/Night (Queen Bed And Two Twins)
King Room $55 Usd/Night (King Bed And Two Twins)
Price Breaks For Weekly Rentals
Exquisitely furnished...quiet...hot water...five minute walk to the beach. Starting to book up with reservations for February! Best deal super close to the beach!! - Kelly, khpescado [- at -] gmail.com, www.loscardonesbaja.com, 612-144-1019 or 612-170-4513, Pescadero
---
Submit your Real Estate/Rentals/House Sitting/Property Management Services articles here: http://www.bajawesternonion.com/submitad.asp



Return to Top
---
Rides or Caravans Available/Wanted
Note: Ads will run for two weeks unless dated. Please list the date in the title, and specify which airport. Goes without saying, everyone shares expenses for beer, gas, food, etc

To remove your ad if you find a ride or caravan, let us know here: www.bajawesternonion.com/submitad.asp -
---



Need a Ride to or From the Airport? Or Someone to Assist You With Errands? - I am a young, bilingual Christian man and I can provide you with rides to or from the La Paz or San Jose Del Cabo airports. I can also help you with courier services, errands, or navigating the intricacies of dealing with Mexican businesses and the government; Car Registrations, TelCel and TelMex, CFE, Seguro Social, etc.

Reasonable Rates - Contact: Ernesto, Cel. 612-117-7497, ernie_net [- at -] hotmail.com


Ride Needed: - Needed: A ride for one very adventurous cat from Rancho Leonaro to San Ignacio. Cali the calico, who is originally from El Rosario, decided to stow away in someone's truck canopy and travel to East Cape. She is really having a great time there but we want her back. If you are cat tolerant and would consider bringing her with you from the south to here, we will gladly host your stay here at Ignacio Springs. Cali is a very good traveler. We can possibly arrange a meet up to get her to you if you are not in that region. Please call us at 615-154-0333 or email terry [- at -] ignaciosprings.com. Thanks. Terry and Gary - Terry Marcer, 615-154-0333, Baja California Sur

Coming Down From Taos? - If anyone is coming down from Taos I have a prescription waiting for me at Walgreens that I would greatly appreciate being brought down for me. Please let me know and I will arrange for them to give it to you. Thanks. - Brock Taylor, bajabrock [- at -] gmail.com, 612-145-0873

Driving Calgary To La Paz Feb. 1 - Leaving Calgary Feb. 1 in minivan, via Kelowna, Oregon , California. Crossing border approx. Feb. 6. Would like to hear from anyone else driving about that time, for possible caravan. Flexible on date and border crossing point. - L. Mc Millan, makintraxx [- at -] gmail.com, 403-973-8959

Ride Available Early February - Todos Santos to Northern California. Leaving early Feb. 7. Space for 1, maybe 2, and luggage. Need to arrive in S.F. Bay Area on Feb. 10. Better to phone if interested. cell: 612-118-2379 - Sandra Arevalo, arevalosan [- at -] aol.com, 612-178-0056

Caravan mid-February? - Leaving Oregon mid-February for East Cape, flexible. Looking for another to caravan with. Have dogs so need some stops. Not in a crazy/fast hurry :-). Could meet someone at Estero Beach Resort in Ensenada and at least to La Paz (thru the more desolate areas). Have driven several times. Please write: rossib [- at -] linnbenton.edu - Barbara, rossib [- at -] linnbenton.edu, Baja California Sur

Ride From San Jose Airport Needed Feb. 24 - Arriving February 24 at 2 p.m. Would like to hire a driver for pick up at the San Jose Airport to take me to Todos Santos or Cerritos. Please include rate and other information in response. bonstan [- at -] telus.net - Bon Staniszkis

---
Submit your Rides or Caravans Needed/Available articles here: http://www.bajawesternonion.com/submitad.asp



Return to Top
---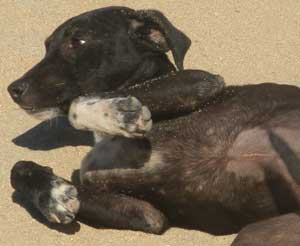 Pet Corner (Lost and Found pet articles will run for two weeks)
Let us know if you find or place your pet so we can remove your ad -
---

Please Adopt Me ->>> - I am just laying here in the sand waiting for someone to take me home or at least scratch my stomach. I live at Punta Lobos and am around 8 mos. old. I have just been spayed and the vet says I am in good health. But puppy life is lonely out here. Think about it. If interested call or e-mail me. - Pam Cobb, senoracobb [- at -] yahoo.com, 612-102-7983, Todos Santos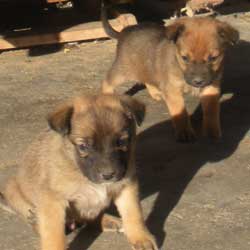 <<<- Adorable Puppies - We would be more adorable if we had a home. We were left at Punta Lobos and live out there for now. We are about 8 weeks old and are quite healthy considering we are homeless. If interested in adopting or fostering these puppies, please contact me. - Pam Cobb, senoracobb [- at -] yahoo.com, 612-102-7983, Todos Santos

Lab Mix Puppy For Adoption - Lily is a 10-week-old lab mix puppy found under the fig tree near Rancho Pescadero with her sister Bella. Bella is going to Santa Cruz in April, but Lily is up for adoption on 1/29/12. She will have all her shots by then. Lily is in great health, very cute, attentive, easy. Crate training in progress. She often sleeps all night (8 p.m.-6 a.m.). Lily looks like she will be medium sized. Please email if interested. - Sally Bondi, sally [- at -] 2s2ginc.com, 612-171-3714, Pescadero


Lost Cat ->>> - "Radio," our male cat, got out of the house early on Saturday, Jan. 21. Normally he would return ASAP at the sound of his food. It's been over 24 hours and there's no sign of him on our property or the neighbors. He's white with grey and black stripes, blue eyes, large, fixed. If you have any information to his whereabouts please contact us at the Old Charles Stewart home on the corner of Obregon & Centenario next to Cafe Todos Santos. - Janine & Mauricio Duran Wall, durm_27 [- at -] hotmail.com coneyislandgreen [- at -] yahoo.com, (612)152-4499 or (612)134-4478, Todos Santos

Flying Fido And Morris Into Mexico, Courtesy Baja Pony Express - Useful Article from Baja Insider 12/12/11: (1) You will need a Original Health Certificate completed by a Vet,. The documentation should verify that the dog has received all its shots. Do Not Try To Use A Photocopy. Rabies Shot not over 1 year old. (yes in the states it is 3 years but not Mexico Upon arriving at the airport, after clearing customs you will need to import the dog. This is pretty painless. They take your health certificate back to the office photocopy it and bring you the import papers with an official stamp. Hope that helps. Jim Hall

(2) Mexico Customs, currency & airport tax regulations details: www.iatatravelcentre.com/MX-Mexico-customs-currency-airport-tax-regulations-details.htm. All pets require a veterinary health certificate, issued not more than 5 days before arrival. For dogs and cats, health certificate must include: - (for pets older than 3 months) rabies vaccination history issued within 12 months before arrival [NOTE: Rule has changed since 2009. Now every 3 years - Editor]. If rabies vaccination history is not included, rabies vaccination certificate must be attached. - attestation that the pet is free from ECTO and ENDO parasites (or a deworming certificate). Further information can be found at: www.senasica.gob.mx ("Phytozoosanitary Inspection" and "When travelling, bring your pet"). And for a much more detailed description of the process: www.senasica.gob.mx/?Idioma=2&id=623 - Sheryl, Owner of La Paz Gringos

Mexico recently changed the rabies policy. We flew into SJD In October and were asked to present health certificates for our dog and cat. They registered the animals and presented me with papers welcoming them into Mexico. The person who helped us also told me that the policy for rabies had changed in Mexico from a shot each year had changed to a shot every three years, just like in the USA.



Impossible to Resist! - New arrivals at Kitty Heaven despite all of our efforts to spay and neuter (but without the help of the community, there would be even more!).

All colors, all very young and playful. For more information, call Angelique at 612-145-0250 or write her at BajaKitties [- at -] Yahoo.com

Kitty Heaven is the only all-cat refuge in Baja California Sur. Visit us on the web athttp://bajarescue.org/#KittyHeaven.

We survive via your kind donations. To send your support, please click the "Donate" button below:


---
Submit your Pet Corner articles here: http://www.bajawesternonion.com/submitad.asp (and remember to Spay and Neuter your pets)



Return to Top
---
Quote of the Day: " When the politicians complain that TV turns the proceedings into a circus, it should be made clear that the circus was already there, and that TV has merely demonstrated that not all the performers are well trained. " ~ Edward R. Murrow


---
Looking for the complete Community Events Calendar? Click Here!


---
Return to Top
---
---
Help Support The Baja Western Onion!

We can accept donations by Credit Card, PayPal, cash, check or direct deposit.

For more information, please visit our web site at http://www.BajaWesternOnion.com/donate.asp.
Copyright © 2006 - 2012. The Baja Western Onion. All Rights Reserved. Published Using 100% Recycled Electrons :)
Return to Top
---