On The Web Site:
---
Today's Weather Click for Extended Forecast

---
Community Access
Policia Preventiva
Todos Santos Police
612 145-1052
Commandante Navarro

Ministero Publico
State Police
612 145 0198
Commandante Erigoyen

Bomberos
Fire Department
Cel. 612-142-6387
Commandante Cadena


---






---
Baja Western Onion
Alan Thompson - Publisher
Debra Webster - Advertising
e-mail For General Feedback
---
---
News and Events, Questions and Answers
---

Red Autismo Fundsaiser Event - The Silent Midnight Rider. Book signing and cocktail party. Friday, February 17, at the Shoppes at Palmilla, from 6 - 9 pm. Come and joins for the launch of this wonderful children's book, based on the story of a child with autism on the beach. - Red Autismo, info [- at -] redautismo.org, www.redautismo.org, 524-12-06328, Baja California Sur

Computers Needed!! - The Primaria (Elementary School) in Los Barriles is desperately seeking old computers, laptops, printers, speakers, monitors - basically anything and everything that you have sitting around gathering dust!! Don't let those old laptops and monitors become paperweights!! Let us put them to good use. We use every single piece, part and parcel that we receive!! Most of the children have never had the luxury of using a computer much less being instructed how to use one. Make a Huge difference in these children's lives and donate them.

We will arrange pick up and happily send photos of what and where the donations are being put to use. Muchas Gracias in advance. You Can Make A Difference Today! Please call or email Janel and David at 624-175-9102 (MX cell) or 310-592-0139 (US cell) or janelinmex [- at -] yahoo.com - Janel Faraci, janelinmex [- at -] yahoo.com, 624-175-9102, Los Barriles

Which Cell Plans Are Best? - looking for some guidance as to getting a regular cell phone plan versus "pay as you go" moviestar. i have a US phone, don't need data, don't need texting... just tired of spending $75/month for calling around town. - John Mcintosh, john [- at -] mcintoshco.com, 612-132-4731


♫ The Todos Santos Music Festival: Thank You! ♫ - The Palapa Society of Todos Santos is tremendously excited by the unbelievable generosity of the many individuals who helped to make the Todos Santos Music Festival a rousing success during the past three weeks. The amount of money raised will enable us to continue the high quality of our programs as well as to serve even more children and members of our community. You have given us a much needed opportunity to do further good... for this we are grateful and humbled. We will not let you down!

Although the Todos Santos Music Festival would not have been possible without the dedication and countless volunteer hours of numerous others, we would like to especially acknowledge and thank the following key participants:
♫ Festival Generator/Musician: Peter Buck
♫ Festival Organizers: Chloe Johnson & Janice Kinne
♫ Hotel California: Sponsor and creator of an ideal environment for the musicians, audience and dancers; a special thank you to Alejandro Blanco, Fito Blanco, Pedro Castro, Debbie Stewart and the always smiling waiters for all of the extra hours "above and beyond."
♫ Sponsors: Pacifico Beer and Journal del Pacifico
♫ Visiting Musicians: Scott McCaughey, Steve Wynn, Linda Pitmon, Robyn Hitchcock, Bill Rieflin, Dave Depper, John Ramberg, Kev'n Kinney, Chuck Prophet, Fermando Viciconte, Blake Sennett, Brittany Smith, Olivia Morisco, Mike Mills, Kraig Johnson, Kevin Riley
♫ Local Musicians: Guaycura Band, Flashback, Cowboy,Cosima Rose,Tofito & Students
♫ Plaza MC: Oscar Rosales
Again, thanks to all of you... the organizers, the musicians, the audiences, the citizens of Todos Santos. It has been a remarkable three weeks of fabulous music, friendship and commitment. - The Palapa Society of Todos Santos, info [- at -] palapasociety.org, www.palapasociety.org


Vehicle Wanted To Rent - Hi, I have been car-sharing for 2 months and now need to find another vehicle to rent/share from mid Feb - April 9. Just for Todos Santos and maybe occasionally to Pescadero. I pay cash up front in advance. I drive about 50 Kms a week, never more than 100, I don't drive after dark or take it out of town. Have squeaky clean B.C. licence and really good refs. Might suit older person who would like an occasional driver, shopping done etc. I have no phone so use e-mail please. - Nicola, cortesnic [- at -] hotmail.com, Todos Santos. - Nicola, cortesnic [- at -] hotmail.com

Grocery Items - Hola! I was wondering is there some one coming from US can bring down to Los Cabos 4 packs of Leslie Stowe's original raincoast crisps and 1 jar of Ovaltine crackers, prefer before 10th of February 2012 and should have the expiry until at least end of this year. Please let me know will be greatly appreciated. Best regards, - Prem Punjabi, princindu [- at -] gmail.com, San Jose Del Cabo

Ride Needed: - Needed: A ride for one very adventurous cat from Rancho Leonaro to San Ignacio. Cali the calico, who is originally from El Rosario, decided to stow away in someone's truck canopy and travel to East Cape. She is really having a great time there but we want her back. If you are cat tolerant and would consider bringing her with you from the south to here, we will gladly host your stay here at Ignacio Springs. Cali is a very good traveler. We can possibly arrange a meet up to get her to you if you are not in that region. Please call us at 615-154-0333 or email terry [- at -] ignaciosprings.com. Thanks. Terry and Gary - Terry Marcer, 615-154-0333, Baja California Sur

Festival De Cine Todos Santos - February 23-27. Remember food and drink in the Plaza during the 9th Festival de Cine de Todos Santos. Grab a snack, glass of wine, coffee, tacos or popcorn and enjoy the Festival. - www.todossantoscinefest.com, Todos Santos

Re: Assaults in Todos Santos - In response to a number of Reader questions and concerns about an anonymously-submitted post that was reprinted in last Wednesday's edition of the Baja Western Onion warning about assaults in Todos Santos, here is more information from the person who posted the article:
One of the victims, known to the poster, was the source of the information. There were reportedly three assaults, one within the last month and two others before that (dates and times unknown), one downtown and two others in "El Otro Lado" north of town, during both darkness and daylight hours.
One assault reportedly involved multiple assailants. It is unknown if alcohol or drugs were involved in any of the incidents, nor was there mention of weapons.
One assault was reported to the police as an attempted rape. At least one of the other two incidents apparently had robbery as a motive. The poster did not know what, if anything, was taken or whether the other incidents were reported to the police. According to the poster, neither the poster nor the women involved wish to be identified for fear of retribution or community pressure to keep quiet about the incidents.
As always, all citizens are urged to use caution and good judgement whan considering walking alone or at night in Todos Santos, just as you should anywhere. Persons wishing more information, or who witness suspicious activities, or who are victims of a crime are encouraged to contact the Todos Santos police: Policia Preventiva/Todos Santos Police, 612 145-1052, Commandante Navarro, or Ministero Publico/State Police, 612 145 0198, Commandante Erigoyen. - Editor, The Baja Western Onion


Transcription Typist Wanted - I need the services of a fast and accurate typist who can transcribe English speaking interviews from a DVD into a word document in English - must have own computer. - Eda, eda [- at -] producersltd.com, 612 176 7320

Bose Wave Music System Repair Needed - Less than a year old Bose Wave Music System needs repair. CD stuck after a couple of slow entries. Suggestions on where to go? Thanks - Janel Beeman, janelb3 [- at -] yahoo.com

La Paz English Speaking Group Of Alcoholics Anonymous - Meets every Monday, Wednesday and Friday, 9:30am, Crossroads Christian Fellowship, 3124 Abasolo between Sonora and Sinaloa, La Paz. An Open Meeting of AA. Everyone who has a desire to stop drinking, their friends and family are welcome. - Contact: Frank zorba1360 [- at -] yahoo.com, 612-154-1050 (cell)

Banda Ancha Not Working? Here's The Fix!! - Open the Banda Ancha page. Before you hit connect hit the tools icon, Select Network settings. Click the small circle the says GSM only. (it might say GSM Edge). A window will pop up saying completed successfully. Hit Home Icon (pic of world). Hit connect and you should be on. - Don Tutko, 4177771271, United States


Reminder: How To Post a Photo Or Image With Your Announcement - We're still seeing many announcements submitted with broken links to photos or graphics. We often don't have the time to figure out what the poster intended, and will delete these links rather than trying to fix them. We've posted a detailed tutorial online explaining how to add photos to your announcement. You can find it here at: www.bajawesternonion.com/how-to-post-photos-with-your-ad-or-article.asp

Of course, if this is too much for you, we can resize, upload and host your photo on the Baja Western Onion web site for only $5.00 US. Just let us know in the "Additional Comments" box when you submit an announcement. Then send us the photo by Email to Moderator [- at -] bajawesternonion.com. Be sure to reference your announcement so we know which image goes with which announcement. Payment can be made to Our PayPal account at: Advertising [- at -] bajawesternonion.com. - The Baja Western Onion,
---
Today's Exchange Rate - Mexican Pesos to 1 USD - Courtesy X-rates.com
---
Submit your News and Events, Questions and Answers articles here: http://www.bajawesternonion.com/submitad.asp


Return to Top
---
---
Featured Events This Week
Please Note: The "Featured Events This Week" section is limited to non-recurring community events (Sorry, no "Happy Hours," "Daily Specials," "Weekly Classes," or other recurring business activities or workshops.)
---
Thursday, February 02
Free Seminar "An Ayurvedic Journey to Life, Health and Longevity" - From 10am to noon, join Baja Healthy Living and Valma Brenton, Pura Vida Health Food Store, Todos Santos. Write for details: - Valma Brenton, vbrenton [- at -] island.net, 612 131 6387

Pericu Azul Reopening. - 5PM, downtown Todos Santos on the corner of Topete and Centenario, one block from the plaza. Come say hello, try small bites of our new menu and have a drink on us. - 612.145.0664

Sunset Cine Club Presents "A Selection Of Mexican Shorts" (english Subtitles) - 7PM, Hotel Guaycura, Sky Bar, Todos Santos. Come enjoy a movie, talk about film, make a movie suggestion. Contact: Carlos Navarro aortico_cang [- at -] hotmail.com, 6121451067, www.facebook.com/pages/Sunset-Cine-Club/174680779285589

Friday, February 03
One-day Workshop: Set Intentions For 2012 - 9:30 a.m. to 3:30 p.m., Vista Room, Marina de LaPaz , LaPaz. A free, fun and creative workshop and discover your Soul's desire and then anchor it through conscious intention. Contact: Lynn Johnson spiritaslj [- at -] gmail.com, 624-137-4527

Todd Clouser Real Blues Revue, Friday February 3rd - Dinner at 6pm, Music at 7pm, Teatro Luna Azul, Todos Santos.  Join us for a night of infectious, deep hearted blues music guaranteed to get you dancing. Come early for Pasta Night Specials. Contact: Bluemooninbaja [- at -] yahoo.com, Http://TSBMP.blogspot.com

Saturday, February 04
9th Annual Fur Ball - Starts at 3 p.m., Hotel California, Todos Santos. Art auction, raffle, live music and dancing, all to benefit local, year-round spay/neuter efforts. Tickets are 280 pesos and available at El Tecolote, Hotel California and at the door.. Contact: Angelique BajaKitties [- at -] Yahoo.com

Grand Opening, Philips y Fernández, Architectural Antiques - Cocktails from 4:00 to 6:00 pm. Located 300 meters left from the main road, before the gas station to La Paz, next to Las Quintas Todos Santos. Exclusive architectural elements for your construction project. - Philips y Fernández, Architectural Antiques, Todos Santos

Saturday, February 04 - Saturday, February 11
El XV Festival Del Arte Todos Santos - 15th Annual Todos Santos Art Festival - Plaza Marquez de Leon, Todos Santos Contact: www.todossantoscultura.com

Sunday, February 05
Carnival Troupes Parade and Festival - 12:00 PM, from Pedrajo street to public square. Todos Santos. To celebrate 15 years of the "Todos Santos Arts Festival." Dulce Chávez and Borut Bucinel lead the project. Carnival troupes parade, drummers, stilt walkers, fire performers, jugglers, cheerleaders, and costumes. Performers invited. Info: Heriberto Parra Hake, 612-117-3945, hparra [- at -] prodigy.net.mx. Dulce Chávez, 612-156-5652, amayaum [- at -] gmail.com - Heriberto Parra Hake, Todos Santos

---

---
Community Events and Workshops Notification Page - Submit event notices for The Community Calendar or Workshops and Meetings pages.

Anyone planning an event should check the Online Community Calendar before choosing a date to see if something else is already planned and avoid conflicts. Check the Online Community Calendar here: www.bajawesternonion.com/community-calendar.asp -
Return to Top
---

---
Stepping Out - Food, Music, Workshops and Entertainment
---
Pericu Azul, The Simply Sexy Latin Lounge. - Pericu Azul, reborn like the phoenix as a Simply Sexy Latin Lounge, (re)opens on Thursday, February 2nd at 5PM. Come say hello, try small bites of our new menu and have a drink on us.

We will be open from 2PM- 11PM Tuesday-Saturday with cocktails, botanas, and great music. The open mic waits for your talents. We are located in downtown Todos Santos on the corner of Topete and Centenario, just a block away from the plaza. - 612.145.0664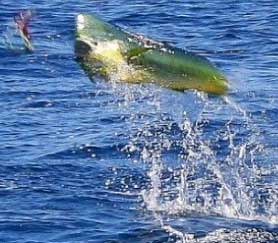 Todos Santos Fishing Charters - Why deal with a middleman? Come direct to the owner/operator
Fully Registered Sportsfishing Company


Bilingual Crew


Top Quality Tackle and Gear
Whether game fishing or whale watching, contact us for your ocean adventures. Visit our website for full details: www.fishingtodossantos.com or www.todossantosfishingcharters.com.

Package deals available when booking fishing and our casita for your complete holiday - www.bajasurtodossantos.com, or call 612-119-7880 or 624-114-1351

Free Intro To Ayurveda Seminar - Join Baja Healthy Living and Valma Brenton to "An Ayurvedic Journey to Life, Health and Longevity " Based on the laws of nature, Ayurveda is the ancient holistic medical science and the art of living. Come and learn about Ayurveda and practical ways to improve your lifestyle with ancient secrets.

Want to Improve your digestion, have more youthful skin, sleep through the night, increase your energy and over all happiness? Learn this and much more on Thursday, Feb 2, 2012 from 10am to noon at the Pura Vida Health Food Store in Todos Santos. Ayurveda, Yoga and Meditation Retreat Feb 6 to 12, 2012. Join us for 6 days or a special program for locals. Write me for details: - Valma Brenton, vbrenton [- at -] island.net, 612 131 6387




Monday Flight Night - Tonight! - Baja Wines, Tasty Tapas and Grooving Music! Every Monday from 5-8pm, come experience 3 excellent Baja Wines at La Bodega on Calle Hidalgo, Todos Santos. We will be featuring delicious Mexican Cuisine Tapas from Landi's Restaurant and Live Tunes from Ben and the Men. Salud!

We also have new Wine Totes, Wine bottle candlesticks, Baja Olive Oils, T-shirts and more. - La Bodega, labodegadetodossantos [- at -] gmail.com, 612 152 0181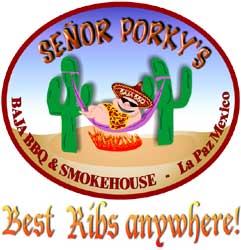 Señor Porky's Baja BBQ and Smoke House! The Best Ribs Anywhere!



New Restaurant in La Paz - Featuring Kansas City slow-smoked meats not found anywhere in Mexico. Now open 7 days a week from 7:30 AM with full breakfast menu and Cappuccino, to 10 p.m., and weekends until midnight. Watch the sunset from our spectacular ocean view! Located on the Malecon in La Paz at Alvaro Obregon #670, on the corner of Allende and Rosales (next to the Arco Hotel).


• New Menu • Daily Specials • Lower Prices • Many New Items Under 75 Pesos •

To ensure the best quality for Porky's Smokehouse Meats, we start with the best meats available. Then we dry-rub the meats with a combination of 20 spices, then slow-smoke for up to 18 hours at low temperature to obtain maximum flavor and tenderness while sealing in the natural juices and smoke flavor that is unmatched anywhere! We know you'll agree that Señor Porky's Baja BBQ and Smoke House are the best you have ever tasted.
"Special Of The Day" Every Day:

Monday - Margarita Monday - 2 For 1
Tuesday - 3 Tacos - 40 Pesos
Wednesday - Wing Day - 8 Pesos Each
Thursday - Burger And Beer - 75 Peso
Friday - 1 Free Beer - With Entrée
Saturday - 1 Free Desert - With Entrée
Sunday - Any Burrito - 55 Pesos
Plus fantastic side orders include Pasta Salad, BBQ beans, Coleslaw, Sweet Potato fries, New Mexico Green Chile with Pork, Caesar Salad and Homemade Deserts. Dine in, or carry out from our "Pig Out" Meats to Go Menu. Download our entire Menu here: files.me.com/richards771/1wclv6. For more information, call 612-129-3667. - Richard Stubbs, richards77 [- at -] pcisys.net, La Paz

Tim Lang Live At Marina's - Saturday nights enjoy the surfabilly stylings of Tim Lang at Marina's restaurant in Pescadero.

Enjoy dinner and drink specials with our relaxed small town vibe! - Tim , tim [- at -] timlang.net, www.timlang.net, Pescadero

Valentine's Raw & Romantic Dinner - Join Living Love Cuisine at Pura Vida Health Food Store in Todos Santos for Valentine's Day [Tuesday, February 14], and experience a taste of the Divine. Dinner prepared by raw chef Katie Kusala. Enjoy a candle light dinner with a complimentary glass of Argentinean wine and four courses of all raw delicacies created with local organic produce and love. Living food is known to create harmony in the body mind and spirit and ignite the senses.

Raw & Romantic Menu:
Brochette - Almond Toast Topped W/ a Mix Of Pescadero Vine-ripened Tomatoes, Baby Basil, and Garlic
Caesar Salad - Romaine Generously Dressed W/ Ocean-friendly Caesar Dressing, Fresh Croutons, Sundried Capers and Pine-Nut Parmesan
Lasagna - Zucchini Noodles Layered W/ Cashew Ricotta, Marinara, Pesto and Marinated Mushrooms
Dessert - Passion Fruit Cheescake / Chili-dusted Chocolate Cheesecake
RSVP to reserve your spot. Advance Purchase Tickets: Total couple price (2) $450. Single $250. Limited Tickets At The Door: Couple (2) $500, Single $300. All of our food is gluten and dairy free* - Katie Kusala, livinglovecuisine [- at -] gmail.com, 6121332851, Todos Santos


Diane Is The Pie Lady, Et Al - Diane is baking pies, cakes, different dinner choices every week for the Canada Del Diablo and La Esquina Farmer's Markets. Special orders taken with deposit and contact information. Diane is a Gourmet Chef from New York living in Todos Santos. She will create brunch, dinner, celebrations. Romantic dinners for couples, including massage from a licensed Massage Therapist from New York. References gladly provided. Contact Diane at the farmer's markets and/or dianejoy39 [- at -] yahoo.com. Be sure to indicate purpose of email in subject line. - Diane, Todos Santos


Reception For The Art Of Emanuela Gardner - Emanuela Gardner will be presenting a selection of her vibrant photographs at a reception in her honor at Caffe Todos Santos on Tuesday, February 14 from 5:00- 7:00 (please note that this is a change in dates) Please join us for a Valentine's day celebration - a perfect day to share good wishes and beautiful art. - Tori Sepulveda, oscarntori [- at -] yahoo.com, 612-136-6738, Baja California Sur


Hotel Casa Tota and La Santeña In Downtown Todos Santos - Did all that cold and snow up North drive all your best friends come to visit at once? Our proudly modest rooms are the perfect place to send your houseguests (or yourself!) for a night or two ... we'll do the cooking and cleaning so you can enjoy your vacation home, too!

La Santeña is open everyday from 7 a.m. to 10 p.m. serving fresh, handcrafted Mexican food and delicious eggs benedict, Baja Beans coffee and espresso drinks, Mexican wines and creative cocktails in our historic setting and sidewalk cafe, all for a fair price by our friendly (and handsome) servers.

Every Monday Night-Live Music from 6-10 p.m. and community table seating at 7 p.m.- shared conversation, separate checks. HotelCasaTota [- at -] gmail.com, www.HotelCasaTota.com, 145.0590, Todos Santos

Start The New Year Well! - Thank your body for helping you make it through the holidays by treating yourself to a nutrition packed freshly squeezed fruit or vegetable juice from the new juice bar in the Libreria El Tecolote.
WiFi available
The Best Espresso In Town!
The Daily News Is Here Mon.-Sat. Open At 8:00 A.M.
- Kate Lewis, katemlewis [- at -] yahoo.com, El Tecolote, Todos Santos.
---
Submit your Stepping Out - Food, Music and Entertainment announcements here: http://www.bajawesternonion.com/submitad.asp



Return to Top
---
Misc. Sales and Services Available
---

New Business In Town ! - Opening of a new business in Todos Santos. Philips y Fernández, Architectural Antiques. Exclusive architectural elements for your construction project: doors, windows, gates, traditional concrete and wood floors; vintage reclaimed beams, barn wood, furniture and more. Cocktail of opening, Saturday, February 4th, from 4:00 to 6:00 pm. It`s located 300 meters left from the main road, before the gas station to La Paz, next to Las Quintas Todos Santos. - Todos Santos


18' Ocean Fishing Boat For Sale - Comes with a new 60 HP, 4-stroke Mercury motor with only 93 hours on it:
Easy Pull Trailer With Excellent Tires
2 New Batteries
Center Fiberglass Console
Ready To Go Fishing!
PRICE REDUCED! $8,200 USD. This is a great price -- it's like buying a motor and getting the boat and trailer for free! - Kent Hansen, kenthansen [- at -] shaw.ca, La Paz




Caricaturist, Spanish And English Teacher - I am looking for a job as caricaturist, Spanish Teacher or English Teacher. Also I teach Art (painting, drawing). My name is Eduardo Gonzalez, I am 53 and I studied at Escuela Nacional de Artes Plasticas. I have worked as a teacher for over 30 years. I am a certified English teacher. - Eduardo Gonzalez, edugonrey333 [- at -] hotmail.com, www.ecaricaturas.blogspot.com, 55 57 83 26 53



Vehicle Or Boat Delivery To Or From Baja. 25+ Yrs Driving Experience. Professional, Insured - We can drive your vehicle, RV, trailer or boat to or from Baja. With 25+ years of personal delivery service you are in good hands. Need a lead driver for your caravan? We can accommodate all your needs. Professional service, satisfied customers, references provided. Email Barry and Avery at bajavehicledeliveries [- at -] gmail.com and let us help you with your move or travels! - bajadeliveries [- at -] gmail.com, Baja California Sur - , bajavehicledeliveries [- at -] gmail.com, Baja California Sur


Casa Decor, La Paz, Indoor and Outdoor Furniture - Large 12,000 SQ. FT. Warehouse in La Paz at 560 Marquez de Leon, between Altamirano and Ramirez, Tel: 612-129-3364.



2 New Containers Just Arrived! Outdoor Furniture And More!


Take a Virtual Tour of our selection online: http://www.youtube.com/watch?v=YJK_MCrzZ3E



• Largest Inventory In The Baja • Patio Furniture • Wicker, Rattan and Marble
• Rustic Hand Painted Furniture • Lighting • Metal Furniture • Copper Furniture
• Kitchen Cabinets • Doors • Floor and Wall Covering • Art • Accessories
• Fountains and Urns • Mexican Furniture • Imports From Around The World
• Very Unique Selection Of Furniture and Accessories • Furniture Packages




>>> Special! Bring In This Ad For A 10% Discount! <<<


The Best In-stock selection in the Baja of affordable Indoor and Outdoor Furniture at Casa Decor. Three Locations: Casa Decor La Paz, Casa Decor Cabo San Lucas on the Four lane at KM 3.5 next to Artisanos and Natural Marble and Stone, Tel: 888 557 6533 or 624-178-8146, and NOW in Loreto! - Mary Aguirre, Chief Designer, richards77 [- at -] pcisys.net, USA Tel 303 777 5157, http://www.antiquerowmarket.com, Baja California Sur


Gardener/Property Maintenance - I have been taking care of the gardens and other miscellaneous chores for many homeowners here in Todos Santos for several years. I am available to make weekly visits year-round to take care of your property, whether you are here or away. I have many local references. I have built fences, installed fountains, made stone walkways, constructed ramadas and many other projects. Please call me and I will be happy to visit you and give you an estimate. - Felipe Jiminez, 612-157-8140



Nanny/Beach Nanny - Available for Nannying in the Todos Santos and Pescadero Area. 25 yr old canadian f/ with car. I have been coming to baja for 8 years. I have Life Saving for taking the kids to the beach and can offer surf lessons through Marios Surf School. Love being around kids, love cooking and will do over night nannying.

Call for any questions or references :) - Leia Bradley, leiabradley [- at -] hotmail.com, +52 624-116-0617, Todos Santos



Queen Palm Sale - We have lots of Queen Palms that we have to let go for the very low price of $100.00/per - minimum 3 per - these are 2 meter trunks and we will crane them into place (as long as you have access for our boom-truck). Our boom-truck has 70' of reach. These Queen Palms will enhance any property and the price is low even without the boom-truck offer. email or call, these won't last. - Dean Mcquillen, todossantos1 [- at -] hotmail.com, 612.133.03.11



Limited RV Sites Available - New RV Park within walking distance to to beach. Pool, laundry, full hook ups, gated park with excellent security record. Beautiful location in Pescadero. We have a limited number of full hook up sites available for the season and a limited number of permanent resident sites. No other place like this in the area. Very reasonable rates and great people. Call for more details or check out our website at www.mountainshadowrv.com/. Mexican cell: 52 (612) 139-2713; USA Phone: (619) 780-8048; Canada Phone: (604) 210-0564 - Kenny Sewell, mountainshadowrv [- at -] gmail.com, 604-628-9532 - Kennny Sewell, www.facebook.com/pages/Mountain-Shadow-RV-All-Adult-Resort/134505649959493, 52 (612) 139-2713, Pescadero



Art House Liquidation Sale By Appt Only - Hello All I am having a liquidation sale By Appointment at The Art House. I would like to have you call me at my home number 123 3177. I am in La Paz. I can meet you at the Art House for private Viewings and sales all prices are below my purchase price I cannot deliver but will have a local service deliver for you and you can pay on your end when it arrives. I have art paintings sculpture pieces all from my private collections I will in the future take small grouips of buyers and culture hunters on trips to the mainland of Mexico and where I have shopped these past 20 years.

I am also staying in the real estate business. Hope to see you soon at The Art House. Don't pass up this opportunity. Dealers welcome. Sidne - Art House La Paz, sidne [- at -] galeria-la-paz.com, www.facebook.com/Arthouselapaz, 612 123 3177, Baja California Sur



Accounting Services In Todos Sants - We can assist you with your corporate and individual needs. We offer accounting and administrative services including:
Registration of corporations with SECOFI and INM
Registration and reporting of construction and construction workers with IMSS
Recording and reporting foreign investments with the Secretaria de Economia
Counseling and immigration assistance for FM2 and FM3
Property management including payment of utilities, water, CFE, fideicamiso
Assistance with water rights
Offices in central Todos Santos
Many local references
FRIMAR GROUP
E.C.M. Raquel Martinez Peralta - Raquel Martinez Peralta frimargroup [- at -] hotmail.com, 612-14-86907


Nissan Pathfinder For Sale - 1994 Nissan Pathfinder 4x4, runs great, good condition, 199K miles, surf racks, ac,leather interior, sun roof, Calif. plates. $2250.00 USD Located in Todos Santos - Lori Oliver, oliverlori [- at -] hotmail.com, 612 134 9951, Todos Santos

For Sale - a) Mikasa white dishes - 22 plates, 10 each salad, dessert, soup bowls, platter and serving bowl - $100. b) Canisters clear glass square (6) - $20. c) Barbeque Basket for small items-new $10. d) Bernina 1010 model sewing machine - like new $500. e) DeWalt Angle Grinder Heavy Duty - $40. f) Watercolor original from Cuba $100. g) 1.5 boxes of 4"red tiles $30. h) two 5 gallon buckets of Vinimex Paint - No tint, comex will add color $75 each. i) Nesco Food Dehydrator - 5 shelves - new in box $ 50. j) Decorative serving platter - $10. Will email photos anabama275 [- at -] gmail.com - , anabama275 [- at -] gmail.com, La Paz


HughesNet Complete System For Sale - Used HughesNet system available in Pescadero, with larger 0.98 meter dish and 2-watt transmitter to provide more signal margin for rain fade and HN7000S modem, wireless router, and external omni-directional wireless distribution antenna. $1,000 US. Will consider offers. - Ernesto Pardo, showmethetruth [- at -] hotmail.es, 612 104 2000


Boat For Sale - 18 ft. starcraft boat with trailer. 70 h.p. yamaha motor. $32,000 pecos. can be viewed on cabo hwy between 66 and 67 kl. - Linda, karlotting [- at -] yahoo.ca, 612-134-2918, Pescadero



For Sale - Utility Trailor - Galvanized steel utility Trailor. Custom built. Never used. 5 feet wide, 10 feet long, I foot high. Two wheels (plus one spare) $999. - David, 612 156 8749, Todos Santos


Shaw Direct Satellite TV Systems From Canada - Now get quality, North American satellite TV in English:



• ABC, NBC, CBS, Fox and PBS from Detroit, Michigan, Rochester New York, Spokane and Seattle
• NFL Sunday Ticket - Not Available on Dish Network • NBA League Pass, and 80 Other Sports Channels
• HBO and 30 Other Movie Channels • Over 80 High-definition Channels
• Vacation Holds Allow You to Suspend Programming While You're Away • Variety, Family, Music, French and Special-interest Programming


For a list of available Shaw Direct channels, go here: www.bajasatellite.com/shaw-direct-satellite-tv-program-listings.asp. We set up your programming account directly with Shaw Direct, allowing you to manage your account directly. For more information on available Shaw Direct programming and monthly subscription rates, go here: www.shawdirect.ca/english/learn/programming/default.asp.
Complete Shaw Direct System - DSR600 HD Receiver - $698 US
Complete Shaw Direct DVR System - DSR630 HD Receiver with Digital Video Recorder - $1,098 US
Price includes Account activation, and Canadian, US and Mexican Shipping and Importation. Installation not included. A standard single-dish Shaw Direct system installation in the Todos Santos area will run about $200 for labor and materials. Travel fees for installation in remote locations, ground-mount poles, long cable runs, conduit, installation on high roofs or walls, or connections to additional TVs at additional cost. For more information Contact Us today: alan [- at -] BajaSatellite.com, www.bajasatellite.com, (530) 903-4257 (US), (01) 555 351 0882 (Mexico), Baja California Sur


Introducing The "Baja Onionskin" - The Baja Onionskin print edition highlights community events, restaurants, shops, and entertainment each week in our local area. Delivered every Friday to area hotels and businesses, the intended readers are visitors to Todos Santos. The Baja Onionskin provides a quick, up-to-date, and convenient way for visitors to know what our community has to offer each week.

Here's an example of The Baja Onionskin From January 05 in PDF format: www.bajawesternonion.com/Onionskin/120105.pdf.

We offer paid commercial and non-profit sponsorship opportunities, which will allow your ad or coupon offer to appear each week in The Baja Onionskin. More info here: www.bajawesternonion.com/onion-skin.asp. If you are an area business, restaurant, or hotel, and would like learn more about advertising opportunities or how to receive copies of the Baja Onionskin each week for your guests and customers, please Email Maryann [- at -] BajaWesternOnion.com or call 612 145 0791. -
---
Submit your Misc. Sales and Services Available/Wanted articles here: http://www.bajawesternonion.com/submitad.asp



Return to Top
---
---
Real Estate, Rentals, and House Sitting - Available/Wanted
---
Los Cardones Room Rentals - Just a reminder! Los Cardones at Cerritos Beach has newly finished and furnished rooms for rent nightly or weekly:
Double Room $40 Usd/Night (Double Bed)
Queen Room $50 Usd/Night (Queen Bed And Two Twins)
King Room $55 Usd/Night (King Bed And Two Twins)
Price Breaks For Weekly Rentals
Exquisitely furnished...quiet...hot water...five minute walk to the beach. Starting to book up with reservations for February! Best deal super close to the beach!! - Kelly, khpescado [- at -] gmail.com, www.loscardonesbaja.com, 612-144-1019 or 612-170-4513, Pescadero


House-sitter - Retired Banker living in San Diego available for your house-sitting needs any time from now until May.Living on and off in the East Cape area last 7 years. Last 2 assignments was in the Punta Pescadaro area on the beach.Minimum assignment 2 weeks. Need TV and internet. Will fly to Cabo Rent a car. Reliable,Honest,love pets.You have tried the rest now get the Best! - Ted Lemanowicz, tlemanowic [- at -] sbcglobal.net, 760-727-5063


House For Rent In North Todos Santos - For rent to responsible party: beautiful house,3,500 SF construction and 2,500 Square meters of land. Northern area of Todos Santos, Villas Agua Blanca:
3 BR, 3 1/2 BA, Master bedroom with Terrace to Ocean View
Fully furnished kitchen with brand new gas stove with 6 burners, fridge, etc.
Secluded, private beach 3 minutes walking from the home door.
Main entry with gates for cars and People, all perimeter fenced.
Available March - October 2012, only $490.00US per month, and we can negotiate if you do any enhancements, or we can adjust to your budget, no pets, no smokers definitely. Call or email for details: Lauren Klein lauren.klein [- at -] sbcglobal.net (+1) 775-336-8204. You can see home pictures here: villasaguablanca.com/Rentals.html


Responsible House-sitter/caretaker Couple - We are an American married couple in our 30s looking to house sit in the Southern Baja area beginning anytime April-June for 3-6 months. We are responsible, simple, nature lovers that get great joy from taking care of our home and garden. We have excellent references and would be able to offer you peace of mind that your home is in good hands. Please respond by email if we sound like a good fit: - Megan , yogawithmegan [- at -] hotmail.com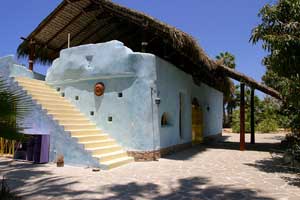 Todos Santos Beach House on a Tranquille Lush 5, 206.22 Sqmt Property - For Sale by Owner: - Two (2) separate driveway entries give the 5,206.22 sq meter (1.25 acre) property privacy from both the front and back, giving flexibility to build additional homes or to split in the future. Soil on the property is rich organic black soil, ideal for other organic gardening.

Property is an enclosed oasis and has unlimited access to farm water that nourishes the over 85 mature mango trees, 80 lush palm trees over 5 feet, passion fruit trees, citrus fruit trees and avocado trees, all of which give the property its cool shade that is coveted in the region and frequently not available on other properties of comparable or more value in the desert landscape.
* Property has power, water (both municipal and farm water), gas and Internet.
* A 6-minute walk takes you to the secluded beach, and a 5-minute drive finds you in the heart of TS.
* Motivated Seller with Reduced Listing
If you have questions or would like to make an offer after viewing the property on YouTube (www.youtube.com/watch?v=krg9FEeiRtk), feel free to contact us. Save on the fee and make us a good offer. - Anh Walch, anhwalch [- at -] yahoo.com, 212-692-0912, Todos Santos


Property For Sale-close To San Pedrito Surf Break - 2 lots each 2000 sq. meters, already subdivided, buy together or seperate. Walking distance to San Pedrito beach. Located up behind surf hotel. Each lot already has large septic tank, water, ocean view and mature cocos and planted flowers. Very nice property with great location. Must See!!!!!
Email for details - Wendy, tropicalcasitas5 [- at -] gmail.com, 624 19 12831

---
Submit your Real Estate/Rentals/House Sitting/Property Management Services articles here: http://www.bajawesternonion.com/submitad.asp



Return to Top
---
Rides or Caravans Available/Wanted
Note: Ads will run for two weeks unless dated. Please list the date in the title, and specify which airport. Goes without saying, everyone shares expenses for beer, gas, food, etc

To remove your ad if you find a ride or caravan, let us know here: www.bajawesternonion.com/submitad.asp -
---



Need a Ride to or From the Airport? Or Someone to Assist You With Errands? - I am a young, bilingual Christian man and I can provide you with rides to or from the La Paz or San Jose Del Cabo airports. I can also help you with courier services, errands, or navigating the intricacies of dealing with Mexican businesses and the government; Car Registrations, TelCel and TelMex, CFE, Seguro Social, etc.

Reasonable Rates - Contact: Ernesto, Cel. 612-117-7497, ernie_net [- at -] hotmail.com


Coming Down From Taos? - If anyone is coming down from Taos I have a prescription waiting for me at Walgreens that I would greatly appreciate being brought down for me. Please let me know and I will arrange for them to give it to you. Thanks. - Brock Taylor, bajabrock [- at -] gmail.com, 612-145-0873

Ride Offered To Cabo San Lucas - I'm leaving the United States Soon. We can split gas. Give me a call or email at richygreengo [- at -] hotmail.com, 575-779-6146. Thanks, Richy. - Richard Green, richygreengo [- at -] hotmail.com, 575-779-6146

Ride South - Anyone heading down soon? Can drive/share and $/share. I go back-and-forth every 6 weeks and want to beat the airfare reality. Cerritos area. reggiecollins [- at -] att.net, Baja California Sur

Wanted: Ride To Cabo Airport Jan. 31 - Need ride to San Jose del Cabo airport Tuesday, Jan. 31. Plane leaves at 5:20 p.m. Share gas expenses. - Christine Douglas, cdoug1946 [- at -] yahoo.com, 612-103-7021

Driving Calgary To La Paz Feb 1st - Leaving Calgary Feb 1st in minivan, via Kelowna, Oregon , California. Crossing border approx Feb 6th. Would like to hear from anyone else driving about that time, for possible caravan. Flexible on date and border crossing point. - L. Mc Millan, makintraxx [- at -] gmail.com, 403 973-8959

Flying In or Out of Cabo on Feb 1st - I will be arriving that day and am looking for a ride but also have a car in TS and would like to hear from folks departing that day and needing a way to get to the airport. - Tom Parrish, tparrish [- at -] air.org, Todos Santos

Driving Calgary To Baja in Early February - Leaving Calgary, AB, in minivan late January to Baja, via California. Have room for one mature passenger and/or small parcels to help with costs. Very flexible with dates and route, but want to be at least to La Paz by Feb. 10. Would love to hear about anyone else heading that way in early February for possible caravan. Drop me a note if you have designs on influencing any part of this trek. - L. McMillan, makintraxx [- at -] gmail.com, 403-973-8959

Ride Available Early February - Todos Santos to Northern California. Leaving early Feb. 7. Space for 1, maybe 2, and luggage. Need to arrive in S.F. Bay Area on Feb. 10. Better to phone if interested. cell: 612-118-2379 - Sandra Arevalo, arevalosan [- at -] aol.com, 612-178-0056

Caravan mid-February? - Leaving Oregon mid-February for East Cape, flexible. Looking for another to caravan with. Have dogs so need some stops. Not in a crazy/fast hurry :-). Could meet someone at Estero Beach Resort in Ensenada and at least to La Paz (thru the more desolate areas). Have driven several times. Please write: rossib [- at -] linnbenton.edu - Barbara, rossib [- at -] linnbenton.edu, Baja California Sur

---
Submit your Rides or Caravans Needed/Available articles here: http://www.bajawesternonion.com/submitad.asp



Return to Top
---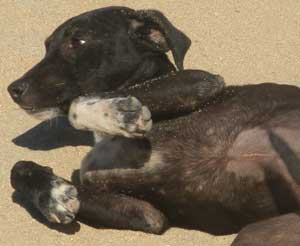 Pet Corner (Lost and Found pet articles will run for two weeks)
Let us know if you find or place your pet so we can remove your ad -
---

Please Adopt Me - I am just laying here in the sand waiting for someone to take me home or at least scratch my stomach. I live at Punta Lobos and am around 8 mos. old. I have just been spayed and the vet says I am in good health. But puppy life is lonely out here. Think about it. If interested call or e-mail me. - Pam Cobb, senoracobb [- at -] yahoo.com, 612-102-7983, Todos Santos


<- Lost Cat - "Radio," our male cat, got out of the house early on Saturday, Jan. 21. Normally he would return ASAP at the sound of his food. It's been over 24 hours and there's no sign of him on our property or the neighbors. He's white with grey and black stripes, blue eyes, large, fixed. If you have any information to his whereabouts please contact us at the Old Charles Stewart home on the corner of Obregon & Centenario next to Cafe Todos Santos. - Janine & Mauricio Duran Wall, durm_27 [- at -] hotmail.com coneyislandgreen [- at -] yahoo.com, (612)152-4499 or (612)134-4478, Todos Santos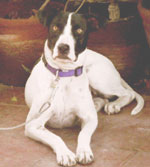 Nice Dog Needs Home - > - Cute boxer-like dog needs good home, has been fixed and is healthy, very energetic and is a good watch dog. www.facebook.com/media/set/?set=a.10150468445372414.358302.692117413&type=1&l=5960ca10ca - Eva Torres Lepine, eva_lepine [- at -] hotmail.com, 612-108-8447, La Paz



< - Stray Puppy Needs Good Home - I am a stray that was rescued in La Paz at a Christmas Eve party, I am extremely skinny and would like to find a good home. The nice girl that rescued me is willing to foster me for a while and have me fixed as soon as I gain a bit of weight, but I will need a good home because it is a little crowded at her house and just not possible for me to stay here forever. - Eva Torres, eva_lepine [- at -] hotmail.com, 612-108-8447, La Paz

Lab Mix Puppy For Adoption - Lily is a 10-week-old lab mix puppy found under the fig tree near Rancho Pescadero with her sister Bella. Bella is going to Santa Cruz in April, but Lily is up for adoption on 1/29/12. She will have all her shots by then. Lily is in great health, very cute, attentive, easy. Crate training in progress. She often sleeps all night (8 p.m.-6 a.m.). Lily looks like she will be medium sized. Please email if interested. - Sally Bondi, sally [- at -] 2s2ginc.com, 612-171-3714, Pescadero


Impossible to Resist! - New arrivals at Kitty Heaven despite all of our efforts to spay and neuter (but without the help of the community, there would be even more!).

All colors, all very young and playful. For more information, call Angelique at 612-145-0250 or write her at BajaKitties [- at -] Yahoo.com

Kitty Heaven is the only all-cat refuge in Baja California Sur. Visit us on the web athttp://bajarescue.org/#KittyHeaven.

We survive via your kind donations. To send your support, please click the "Donate" button below:


---
Submit your Pet Corner articles here: http://www.bajawesternonion.com/submitad.asp (and remember to Spay and Neuter your pets)



Return to Top
---
Quote of the Day: " Rumors are hearsay; they are told, believed, and passed on not because of the weight of evidence but because of the expectations by tellers that they are true in the first place. " ~ Erich Goode & Nachman Ben-Yehuda, Moral Panics


---
Looking for the complete Community Events Calendar? Click Here!


---
Return to Top
---
---
Help Support The Baja Western Onion!

We can accept donations by Credit Card, PayPal, cash, check or direct deposit.

For more information, please visit our web site at http://www.BajaWesternOnion.com/donate.asp.
Copyright © 2006 - 2012. The Baja Western Onion. All Rights Reserved. Published Using 100% Recycled Electrons :)
Return to Top
---