On The Web Site:
---
Today's Weather Click for Extended Forecast

---
Community Access
Policia Preventiva
Todos Santos Police
612 145-1052
Commandante Navarro

Ministero Publico
State Police
612 145 0198
Commandante Erigoyen

Bomberos
Fire Department
Cel. 612-142-6387
Commandante Cadena


---






---
Baja Western Onion
Alan Thompson - Publisher
Debra Webster - Advertising
e-mail For General Feedback
---
---
News and Events, Questions and Answers
---

Third Annual Artists Open Studio Tour - Thirty-one local artists will open their studios to the public for one day only Feb. 12 from 10 a.m. to 5 p.m. Bigger than ever, the tour, presented by the Palapa Society, includes eleven studios which are on the tour for the very first time. You will see painters, potters, photographers, sculptors and fine art crafters creating their work and discussing their art. Studios vary from simple reserved areas in houses or on porches and patios right up to dedicated studio spaces and entire buildings.

Tickets are available starting Feb. 6 at Hotel California, Hotel Casa Tota, Guaycura Hotel and Cafelix Coffee & Kitchen for 150p/each. Children under 12 free. No pets please. The tour activities are being coordinated by volunteers Gloria Reunitz, Diane Knight, Steve Thurston and Mike McAllister. All proceeds benefit the art programs of the Palapa Society. - Mike Mcallister, heronsnestbaja [- at -] earthlink.net, artistsoftodossantos.com, 044-612-152-6166, Todos Santos


Garbage Clean-Up In Todos Santos a Huge Success! - >>> - A big "Thank You!" to all of the volunteers and especially to the students of La Palapa Society (pictured here) for helping with the recent garbage clean-up/pick-up in Todos Santos! - Emanuela, emagard [- at -] mac.com, Todos Santos

The 15th Arts Festival Carnival Troupes Parade - 20 different artists and groups have confirmed their participation in the troupes parade to celebrate 15 years of the "Todos Santos Arts Festival." Among them are Les Cabaret Capricho from Guadalajara, Limanya percussions and Ballet Libertadores from Los Cabos, the Queen and King candidates of La Paz Carnaval, Latin american music group SAC BE, folkloric groups, Isabel Smith and his group of drummers, stilt groups, giant puppets, music groups, dancing troupes, turtle and shark groups, Agua vale mas que oro, and much more with lots and lots of fun.

Be part of this parade, become a participant or volunteer, give us a call. The parade will be held on Sunday, Feb. 5 at noon starting in Degollado and Pedrajo and ending in the plaza with a 4-hour show with performances of all the participants. A full Arts Festival schedule in http://www.todossantoscultura.com. - H Parra Hake, hparra [- at -] prodigy.net.mx, www.todossantoscultura.com, 612-117-3945, Todos Santos

Volunteers, Supplies Sought for Carnival Troupes Parade - We are in the process of building giant puppets for the Arts Festival Carnival Troupes Parade. We need as donations old bed sheets (any size or color), paint (left-overs), backpacks (not the fabric part, just the frame and harness), any kind of costumes and/or accessories, and of course volunteers particularly artist to paint the face details. You can deliver any of those things to the Theater, Centro cultural, the secundary school or give us a call to pick it up.

Also needed are volunteers with vehicles and some kind of sound equipment to play music for the troupes. The parade will b held Sunday, Feb. 5 at noon. Starting at Pedrajo and Degollado and ending at the plaza. - Heriberto Parra Hake, hparra [- at -] prodigy.net.mx, www.todossantoscultura.com, 612-117-3945, Todos Santos

A Plea For Someone Who Likes Children And Wants Feel Good Project - The Internado of Todos Santos, Alberque Fscol Ar.#3, Prof. Francisco Cota M. needs someone to spend a little time representing their needs to the community. The Internado is a place where children, who live on the ranchos too far to commute to school daily, stay Monday through Friday afternoon and attend the local TS schools. Although the children have families they are often poor and the cost of uniforms and school supplies when having several children in school is a financial strain. The Internado is woefully under funded by the government and the devoted staff is constantly looking for ways to provide better meals and ways to keep the children productively occupied after school.
You may remember the successful drive to provide 84 new beds and mattresses. This is the kind of worthwhile challenge you can enjoy. Also working with Profe. Rudolfo and staff is pure pleasure and the children a joy. Please contact me if you wish to help. - Scotty Mclemore, scottybcs [- at -] hotmail.com, 612 10 05872

Tortugueros Las Playitas - Tortugueros Las Playitas are in need of quad tires sizes: 26x12-R-12 and 20 x 12-R-12. This group is responsible for 36 km of beach front, saving 220 nests this year. Any help would be appreciated. - Francisco (Pancho) Cota, 044-612-141-6339




The Homeless Dogs Of Punto Lobos - They are running out of food. Can you help us? We deliver food and water four times a week and we are getting low once again. A bag of food from Costco or CitiClub keeps them going for a couple of months. Just call and we will arrange to pick it up. Thank you for your generosity. - The Punto Lobos Dog Team, maryanndoug [- at -] gmail.com, 145-0791



Bridge Players In And Around Todos Santos - We are compiling a list of bridge players interested in connecting with others and finding a game. If you play and know of others please contact us. Give us your name, email address and phone number. Tell us your level of play and if you would be interested in duplicate . We also have someone willing to teach at a beginner/intermediate level. See you at the table. - Lorna Logan, bridge.ts.bcs [- at -] gmail.com, Baja California Sur

Wanted: Recycled Jeans, Belts, Leather - Design project "Recycle 12", seeks your no-longer-needed denim (jeans, jackets), leather (jackets, purses, belts, etc.), canvas, notions and fabric, in any size, shape, color and quantity. Deliver to my house on calle Rangel y Degollado, or will pick-up anywhere in the TS, Pescadero, La Paz or Cabo area. Much appreciated, "Recycling is the key to a sustainable future." - Patricia Baum, teampaty [- at -] gmail.com, 612-145-0882

Cabo Taxi-airport - What is the price of a taxi to the cabo airport from the bus station in Cabo or SJ? gracias - Markus, buggylifer [- at -] yahoo.com

Wanted: Knobby Tires - I am looking for knobby tires that will fit a BMWR1200GS. If you have some let me know. - Alex Springer alexkspringer [- at -] msn.com, 624-159-7994

Quad Wanted - I am looking for a quad in good condition. Located in Los Barilles. Please write to Alex on alexkspringer [- at -] msn.com 624-159-7994 - Alex Springer, alexkspringer [- at -] msn.com, 624-159-7994

Get Ready To Vote! - Overseas Vote Foundation is a nonprofit, nonpartisan public charity dedicated to facilitating overseas citizen voter participation in Federal elections. All voting registration in the US is done through the states & this group guides you through the process, with state-by-state regulations. Check out their website: www.overseasvotefoundation.org. ¡Buena suerte! - Joy Obrien, Baja California Sur

Wanted Mororcylce Or Quad - I'm looking for a smaller used motorbike around 250cc or thereabouts. Must be good condition. A quad or 4X4 would be of interest as well. Respond to Kevin at kevzenz [- at -] yahoo.ca Thanks - Blaine Laracque


---
Today's Exchange Rate - Mexican Pesos to 1 USD - Courtesy X-rates.com
---
Submit your News and Events, Questions and Answers articles here: http://www.bajawesternonion.com/submitad.asp


Return to Top
---
---
Featured Events This Week
Please Note: The "Featured Events This Week" section is limited to non-recurring community events (Sorry, no "Happy Hours," "Daily Specials," "Weekly Classes," or other recurring business activities or workshops.)
---
Wednesday, January 25
Sunset Cine Club Presents " Farmingville " - 7PM, Café Brown (Colegio Militar & Hidalgo), Todos Santos. Come enjoy a movie, talk about film, make a movie suggestion: An acclaimed documentary about the suburbs, more than a story about illegal immigration. - Contact: Carlos Navarro aortico_cang [- at -] hotmail.com, 6121451067, www.facebook.com/pages/Sunset-Cine-Club/174680779285589

Composting Workshop - Virginia Moonstone Mazzetti will share her knowledge of 40 years of organic gardening and Permaulture certification. Today's workshop is the first in a series. Participants will build a compost pile that brings results in 2 months. 10 a.m. until noon. $100 pesos per person. For info and directions call Moonstone at 612-119-4098. wholesomehomeandgarden [- at -] gmail.com, Todos Santos

Unity Spiritual/Metaphysical Group - Personal discovery through prayer and meditation by a Licensed Unity Teacher Candidate begins tonight, 5:30 to 7 p.m., at the Marina La Paz Vista Community Center. Continues each Wednesday for seven weeks. For more information please email bajadove [- at -] gmail.com or call 612-122-1795. - Sylvia Wheeler, bajadove [- at -] gmail.com, 612-122-1795, La Paz

Thursday, January 26
Cafe Des Artists - 3 p.m. - 5 p.m., Cafe Todos Santos, Todos Santos. Monthly gathering of local visual artists as well as visiting artists to share experiences on creating and marketing their art. Topic for this meeting is "Inspiration and Work Habits". Contact: Diane Knight dianekknight [- at -] hotmail.com, 612-145-0586, www.artistsoftodossantos.com

Friday, January 27
Reception Of Lorna's Garden, Artwork By Jennifer Power And Lorna Logan - 3 p.m. - 6 p.m., Alas y Olas Gallery - Casa Franco, 3 doors west of Hotel California on Juarez, Todos Santos. Please join us at the reception of Lorna's Garden. A joining of the art of Jennifer Power and Lorna Logan. Contact: Daphna Jindrich alasyolasgallery [- at -] hotmail.com, 612-159-1234

Friday, January 27 - Thursday, February 2
Fourth Annual Vipassana Meditation Retreat - Residential 7 days, Serendipity B&B, Todos Santos. Meditation and movement with Robert Hall and Richard Strozzi Heckler - Contact: Robert Hall robertkhall [- at -] mac.com, 612-1450-676, www.eldharma.com. Make reservations with Sharon at www.Serendipityventures.com

---

---
Community Events and Workshops Notification Page - Submit event notices for The Community Calendar or Workshops and Meetings pages.

Anyone planning an event should check the Online Community Calendar before choosing a date to see if something else is already planned and avoid conflicts. Check the Online Community Calendar here: www.bajawesternonion.com/community-calendar.asp -
Return to Top
---

---
Stepping Out - Food, Music, Workshops and Entertainment
---

Todd Clouser Real Blues Revue -  Join us for a night of infectious, deep-hearted blues music guaranteed to get you dancing. Friday, Feb. 3 at  Teatro Luna Azul in Todos Santos. Pasta Dinner starts at 6 p.m., music at 7 p.m.  Entrance: 50 pesos. Info at http://TSBMP.blogspot.com.
Figure Painting: 2-Day Seminar With Michele Guilvezan Tanner - Feb. 9 and 10. Michele is coming back! She enjoyed meeting everyone so much 6 months ago she wants to have another class. 2 days, 9 a.m.-4 p.m., painting a live model. The first day will be an entire figure, the second day a portrait only, with a discussion after lunch. Cost: $150 USD plus a donation for a local model. Call or email Penny to reserve your space: 612-147-7550. - Penny Brozda, pennybrozda [- at -] mac.com, www.giulvezan.com/, 612-147-7550


Hotel Casa Tota and La Santeña In Downtown Todos Santos - Did all that cold and snow up North drive all your best friends come to visit at once? Our proudly modest rooms are the perfect place to send your houseguests (or yourself!) for a night or two ... we'll do the cooking and cleaning so you can enjoy your vacation home, too!

La Santeña is open everyday from 7 a.m. to 10 p.m. serving fresh, handcrafted Mexican food and delicious eggs benedict, Baja Beans coffee and espresso drinks, Mexican wines and creative cocktails in our historic setting and sidewalk cafe, all for a fair price by our friendly (and handsome) servers.

Every Monday Night-Live Music from 6-10 p.m. and community table seating at 7 p.m.- shared conversation, separate checks. HotelCasaTota [- at -] gmail.com, www.HotelCasaTota.com, 145.0590, Todos Santos


Start The New Year Well! - Thank your body for helping you make it through the holidays by treating yourself to a nutrition packed freshly squeezed fruit or vegetable juice from the new juice bar in the Libreria El Tecolote.

WiFi available.

The Best Espresso In Town!

The Daily News Is Here Mon.-Sat. Open At 8:00 A.M.
- Kate Lewis, katemlewis [- at -] yahoo.com, El Tecolote, Todos Santos.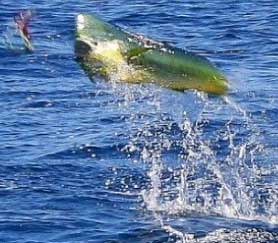 Todos Santos Fishing Charters - Why deal with a middleman? Come direct to the owner/operator
Fully Registered Sportsfishing Company



Bilingual Crew



Top Quality Tackle and Gear
Whether game fishing or whale watching, contact us for your ocean adventures. Visit our website for full details: www.fishingtodossantos.com or www.todossantosfishingcharters.com.

Package deals available when booking fishing and our casita for your complete holiday - www.bajasurtodossantos.com, or call 612-119-7880 or 624-114-1351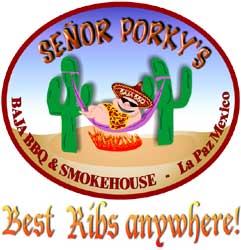 Señor Porky's Baja BBQ and Smoke House! The Best Ribs Anywhere!



New Restaurant in La Paz - Featuring Kansas City slow-smoked meats not found anywhere in Mexico. Now open 7 days a week from 7:30 AM with full breakfast menu and Cappuccino, to 10 p.m., and weekends until midnight. Watch the sunset from our spectacular ocean view! Located on the Malecon in La Paz at Alvaro Obregon #670, on the corner of Allende and Rosales (next to the Arco Hotel).


• New Menu • Daily Specials • Lower Prices • Many New Items Under 75 Pesos •

To ensure the best quality for Porky's Smokehouse Meats, we start with the best meats available. Then we dry-rub the meats with a combination of 20 spices, then slow-smoke for up to 18 hours at low temperature to obtain maximum flavor and tenderness while sealing in the natural juices and smoke flavor that is unmatched anywhere! We know you'll agree that Señor Porky's Baja BBQ and Smoke House are the best you have ever tasted. Menu highlights include:

• Slow Smoked Ribs • Pulled Pork • Beef Brisket • BBQ Chicken • Smoked Bratwurst •

Plus fantastic side orders include Pasta Salad, BBQ beans, Coleslaw, Sweet Potato fries, New Mexico Green Chile with Pork, Caesar Salad and Homemade Deserts. Dine in, or carry out from our "Pig Out" Meats to Go Menu. Download our entire Menu here: files.me.com/richards771/1wclv6. For more information, call 612-129-3667. - Richard Stubbs, richards77 [- at -] pcisys.net, La Paz
---
Submit your Stepping Out - Food, Music and Entertainment announcements here: http://www.bajawesternonion.com/submitad.asp



Return to Top
---
Misc. Sales and Services Available
---

Todos Santos Pet Supply - Are you worried about the effects of GMO corn-based products?
If you're aware of the insecticides being incorporated into Monsanto's non-reproducing corn seeds being distributed worldwide - and the lasting damage they've produced in laboratory animals' organs - you would be! We can all take measures to protect ourselves - but have you thought about your pets? Most pet food is corn based. At Todos Santos Pet Store we are proud to introduce Diamond Pet Food ,a GMO corn-free, nutritionally perfect solution for man's best friend.

We (in typical Todo Santos fashion) are open from 10-ish to 4-ish Monday through Saturday and can be spotted directly across the street from the front door of the water department when you go in to pay your water bill (on Juarez just a half block above Calle Obregon.) We are Diego and Eva at your service - and will also do our very best to fill your special requests for products that are not a part of our current inventory. We hope you'll stop by soon and also meet Kenzo and Goyita, our official greeters. - Eva Guzman, info [- at -] todossantospetstore.com, todossantospetstore.com, 145-0625, Todos Santos
BBQ/Fire and Solar Store Is Moving - The La Paz BBQ/Fire and Solar Store is moving from 5 de Febrero to: Plaza Nautica/Banamex at Abosolo and Colima (across from Chedraui/Bancomer). We are in Local F-01, in the corner, under the sign/stairs, next to "Lava X Press." We have new Solar Pool/Spa Heating Products to keep your pool at 86F/30C all Winter! See us at BajaBBQGrillsLaPaz.com or Facebook Baja BBQ Grills y Mas. We do Outdoor Kitchens, Custom Fire Pits and Fireplaces in logs, rock or colored Fire Glass! - L. C. Riches, lc [- at -] bajabbqgrillslapaz.com, www.BajaBBQGrillsLaPaz.com, 612-125-5099, La Paz



Nanny/Beach Nanny - Available for Nannying in the Todos Santos and Pescadero Area. 25 yr old canadian f/ with car. I have been coming to baja for 8 years. I have Life Saving for taking the kids to the beach and can offer surf lessons through Marios Surf School. Love being around kids, love cooking and will do over night nannying.

Call for any questions or references :) - Leia Bradley, leiabradley [- at -] hotmail.com, +52 624-116-0617, Todos Santos



19' Camper/Trailer For Sale - Classy older small, fifth wheel trailer for sale. Everything works. Stove, fridge, lights, doors, windows, blinds. Asking $2500 OBO. Location: Todos Santos. - Eric Schaefer, scheric [- at -] hotmail.com, 612-147-1408, Todos Santos



Limited RV Sites Available - New RV Park within walking distance to to beach. Pool, laundry, full hook ups, gated park with excellent security record. Beautiful location in Pescadero. We have a limited number of full hook up sites available for the season and a limited number of permanent resident sites. No other place like this in the area. Very reasonable rates and great people. Call for more details or check out our website at www.mountainshadowrv.com/. Mexican cell: 52 (612) 139-2713; USA Phone: (619) 780-8048; Canada Phone: (604) 210-0564 - Kenny Sewell, mountainshadowrv [- at -] gmail.com, 604-628-9532 - Kennny Sewell, www.facebook.com/pages/Mountain-Shadow-RV-All-Adult-Resort/134505649959493, 52 (612) 139-2713, Pescadero




Treadmill For Sale - Freemotion commercial treadmill for sale. Hardly used, bought at Costco for $1400, selling for $1100. - Wendy, tropicalcasitas5 [- at -] gmail.com, 624 19 12831




Accounting Services In Todos Sants - We can assist you with your corporate and individual needs. We offer accounting and administrative services including:
Registration of corporations with SECOFI and INM
Registration and reporting of construction and construction workers with IMSS
Recording and reporting foreign investments with the Secretaria de Economia
Counseling and immigration assistance for FM2 and FM3
Property management including payment of utilities, water, CFE, fideicamiso
Assistance with water rights
Offices in central Todos Santos
Many local references
FRIMAR GROUP
E.C.M. Raquel Martinez Peralta - Raquel Martinez Peralta frimargroup [- at -] hotmail.com, 612-14-86907


24ft Trailer For Sale - I have a 24ft Wilderness Yukon for sale. This is a great Baja RV, I have reversed the springs for great Baja clearance, it has four new tires, two new batteries. It can sleep up to eight people if needed with a set of bunk beds in the back. It has a tub/shower, full fridge/freezer, four burner stove/oven, microwave. It is fully stocked with dishes, pots and pans, it is ready to live in. Has a big awning for those warm days. I am looking for $3500 for this unit, will serve someone really well in Baja, great for traveling around or just setting up on property. Call me at 612-143-8115 to view or email me for photos. RV is located in Pescadero but willing to tow it anywhere local. - Wade Dayley, Info [- at -] bearcovecottages.ca, 612-143-8115


18' Ocean Fishing Boat For Sale - Comes with a new 60 HP, 4-stroke Mercury motor with only 93 hours on it:
Easy Pull Trailer With Excellent Tires
2 New Batteries
Center Fiberglass Console
Ready To Go Fishing!
Price $8700 USD. This is a great price -- it's like buying a motor and getting the boat and trailer for free! - Kent Hansen, kenthansen [- at -] shaw.ca, La Paz





Surf Community Research - If you've surfed in Baja California Sur in the last year we need your input! Please take our survey. WiLDCOAST and a cadre of environmental organizations have designed a Surfonomics study that will help us to better understand the social, environmental, and economic contributions of the surfing community to the Mexican state of B.C.S. in order to be better represented when proposed coastal development projects threaten marine and coastal ecosystems, and our favorite surf breaks. - Aj Schneller, aj [- at -] wildcoast.net, wildcoast.net/media-center/news/3, 619-333-9087, Baja California Sur


Casa Decor, La Paz, Indoor and Outdoor Furniture - Large 12,000 SQ. FT. Warehouse in La Paz at 560 Marquez de Leon, between Altamirano and Ramirez, Tel: 612-129-3364.

Take a Virtual Tour of our selection online: http://www.youtube.com/watch?v=YJK_MCrzZ3E:

• Largest Inventory In The Baja • Patio Furniture • Wicker, Rattan and Marble
• Rustic Hand Painted Furniture • Lighting • Metal Furniture • Copper Furniture
• Kitchen Cabinets • Doors • Floor and Wall Covering • Art • Accessories
• Fountains and Urns • Mexican Furniture • Imports From Around The World
• Very Unique Selection Of Furniture and Accessories • Furniture Packages




>>> Special! Bring In This Ad For A 10% Discount! <<<


The Best In-stock selection in the Baja of affordable Indoor and Outdoor Furniture at Casa Decor. Three Locations: Casa Decor La Paz, Casa Decor Cabo San Lucas on the Four lane at KM 3.5 next to Artisanos and Natural Marble and Stone, Tel: 888 557 6533 or 624-178-8146, and NOW in Loreto! - Mary Aguirre, Chief Designer, richards77 [- at -] pcisys.net, USA Tel 303 777 5157, http://www.antiquerowmarket.com, Baja California Sur


Ultra Light 5th Wheel RV - Estate sale: Ultra light 5th wheel: 22.5 feet; GVWR: 2120 Kg. Tow with a six. New solar system installed Dec. 2011. Flipped axles; tinted windows; Kitchen completely stocked; Ready for dry camping. Optional Blue Boy available. Located at Playa Los Cerritos: $8,950. 612-169-8007 - Jim Skelton, skejam [- at -] shaw.ca, 612-169-8007, Pescadero



1999 Yamaha Xl700 - 3 person Personal Watercraft (jetski); 1999 Yamaha XL700; Imported in Mexico. 2 stroke, super reliable marine engine with about 200 hours. Serviced at Motorsport Racing shop in La Paz. Cover included. Comes with single trailer/spare tire. 3000 clams. Firm. Located in La Ventana - Arninfo [- at -] socalhitech.com, 612-156-6769, La Paz



2002 Ford F250 Truck - V8 automatic 2WD, extended cab, 80K miles, great condition, light use, current CA plates, tow package, shell. Must see. Asking $10,900. marcosramirez [- at -] comcast.net, 707-738-2157 or 612-149-2568, Pescadero


Shaw Direct Satellite TV Systems From Canada - Now get quality, North American satellite TV in English:



• ABC, NBC, CBS, Fox and PBS from Detroit, Michigan, Rochester New York, Spokane and Seattle
• NFL Sunday Ticket - Not Available on Dish Network • NBA League Pass, and 80 Other Sports Channels
• HBO and 30 Other Movie Channels • Over 80 High-definition Channels
• Vacation Holds Allow You to Suspend Programming While You're Away • Variety, Family, Music, French and Special-interest Programming


For a list of available Shaw Direct channels, go here: www.bajasatellite.com/shaw-direct-satellite-tv-program-listings.asp. We set up your programming account directly with Shaw Direct, allowing you to manage your account directly. For more information on available Shaw Direct programming and monthly subscription rates, go here: www.shawdirect.ca/english/learn/programming/default.asp.
Complete Shaw Direct System - DSR600 HD Receiver - $698 US
Complete Shaw Direct DVR System - DSR630 HD Receiver with Digital Video Recorder - $1,098 US
Price includes Account activation, and Canadian, US and Mexican Shipping and Importation. Installation not included. A standard single-dish Shaw Direct system installation in the Todos Santos area will run about $200 for labor and materials. Travel fees for installation in remote locations, ground-mount poles, long cable runs, conduit, installation on high roofs or walls, or connections to additional TVs at additional cost. For more information Contact Us today: alan [- at -] BajaSatellite.com, www.bajasatellite.com, (530) 903-4257 (US), (01) 555 351 0882 (Mexico), Baja California Sur


Moving Goods To Mexico ? - We will carefully move your precious household goods direct to you door including set up in your house. In house customs agency, 25 + years experience, Voted "Best in Baja" by readers of Baja Traveler Magazine. Save this add for future use. No job too big or too small. Friendly courteous service. Family owned and operated - Monica Page, mpage [- at -] lopezpage.com, 619-666-4529, Baja California Sur



Introducing The "Baja Onionskin" - The Baja Onionskin print edition highlights community events, restaurants, shops, and entertainment each week in our local area. Delivered every Friday to area hotels and businesses, the intended readers are visitors to Todos Santos. The Baja Onionskin provides a quick, up-to-date, and convenient way for visitors to know what our community has to offer each week.

Here's an example of The Baja Onionskin From January 05 in PDF format: www.bajawesternonion.com/Onionskin/120105.pdf.

We offer paid commercial and non-profit sponsorship opportunities, which will allow your ad or coupon offer to appear each week in The Baja Onionskin. More info here: www.bajawesternonion.com/onion-skin.asp. If you are an area business, restaurant, or hotel, and would like learn more about advertising opportunities or how to receive copies of the Baja Onionskin each week for your guests and customers, please Email Maryann [- at -] BajaWesternOnion.com or call 612 145 0791. -
---
Submit your Misc. Sales and Services Available/Wanted articles here: http://www.bajawesternonion.com/submitad.asp



Return to Top
---
---
Real Estate, Rentals, and House Sitting - Available/Wanted
---

House Sitter/Renter - Respectful Canadian man wants to house sit or rent house or condo in todos santos area from now until may local cell is 612-108-6620 or email kakakaken [- at -] me.com - Ken Heath, Kakakaken [- at -] me.com, 612- 108-6620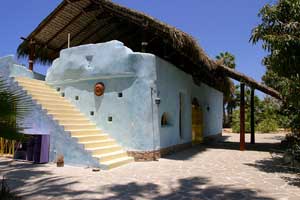 Todos Santos Beach House on a Tranquille Lush 5, 206.22 Sqmt Property - For Sale by Owner: - Two (2) separate driveway entries give the 5,206.22 sq meter (1.25 acre) property privacy from both the front and back, giving flexibility to build additional homes or to split in the future. Soil on the property is rich organic black soil, ideal for other organic gardening.

Property is an enclosed oasis and has unlimited access to farm water that nourishes the over 85 mature mango trees, 80 lush palm trees over 5 feet, passion fruit trees, citrus fruit trees and avocado trees, all of which give the property its cool shade that is coveted in the region and frequently not available on other properties of comparable or more value in the desert landscape.
* Property has power, water (both municipal and farm water), gas and Internet.
* A 6-minute walk takes you to the secluded beach, and a 5-minute drive finds you in the heart of TS.
* Motivated Seller with Reduced Listing
If you have questions or would like to make an offer after viewing the property on YouTube (www.youtube.com/watch?v=krg9FEeiRtk), feel free to contact us. Save on the fee and make us a good offer. - Anh Walch, anhwalch [- at -] yahoo.com, 212-692-0912, Todos Santos


House-Sitter Available for Spring/Summer - Available starting in April or May. Great references. Prefer Pescadero area (or San Pedrito, or Cerritos area) - Kim kwexman [- at -] mac.com



Los Cardones Hotelito, Camping and Event Space, Playa Cerritos - Los Cardones Hotelito now has three rooms available to rent. Spacious rooms with king or queen beds, plus twin beds all with private bathrooms and balconies. Great views of the surf at Playa Cerritos! Camping on site is also available. Los Cardones is a 100% solar-powered property with commitment to sustainability. Come enjoy the peace and solitude of the beautiful Baja desert in our natural surroundings! We are located just a short stroll to great surf at Cerritos and a convenient place to meet for Mario's Surf School.

Restaurant space is available to lease for private dinners, parties or other special events. Contact us for pricing and availability. For reservations, contact: khpescado [- at -] gmail.com. - Kelly, khpescado [- at -] gmail.com, www.loscardonesbaja.com, 612-144-1019 or 612-170-4513, Pescadero



25 Acres Land For Sale - 25 acres of nice Baja ranch land near Los Planes, fronting gravel road to Los Barriles, with power and water 100m away. Road to be paved in future. Quiet place with good fishing nearby at Ensenada Los Muertos. Multi-million dollar resorts developing nearby. Good investment at only $1.25 USD/METER. 10 hectareas(24.7 acres)--$125k USD. - Randy Echter, rke1951 [- at -] gmail.com, 612-154-0485, La Paz

---
Submit your Real Estate/Rentals/House Sitting/Property Management Services articles here: http://www.bajawesternonion.com/submitad.asp



Return to Top
---
Rides or Caravans Available/Wanted
Note: Ads will run for two weeks unless dated. Please list the date in the title, and specify which airport. Goes without saying, everyone shares expenses for beer, gas, food, etc

To remove your ad if you find a ride or caravan, let us know here: www.bajawesternonion.com/submitad.asp -
---



Need a Ride to or From the Airport? Or Someone to Assist You With Errands? - I am a young, bilingual Christian man and I can provide you with rides to or from the La Paz or San Jose Del Cabo airports. I can also help you with courier services, errands, or navigating the intricacies of dealing with Mexican businesses and the government; Car Registrations, TelCel and TelMex, CFE, Seguro Social, etc.

Reasonable Rates - Contact: Ernesto, Cel. 612-117-7497, ernie_net [- at -] hotmail.com


Ride Offered From SJD to TS Jan. 23 - I'm going to be on Delta FL 389 out of Atlanta which lands in SJD at 12:40 on Monday, January 23, and I'll be driving to Todos Santos, so if you are coming in around that time and want a ride please email me (or call or text my cell but only on the 23rd) and we can set something up. - Ward Whitehead, wardwhitehead [- at -] hotmail.com, 612.143.7561

Ride Offered To Cabo San Lucas - I'm leaving the United States Soon. We can split gas. Give me a call or email at richygreengo [- at -] hotmail.com, 575-779-6146. Thanks, Richy. - Richard Green, richygreengo [- at -] hotmail.com, 575-779-6146

Ride South - Anyone heading down soon? Can drive/share and $/share. I go back-and-forth every 6 weeks and want to beat the airfare reality. Cerritos area. reggiecollins [- at -] att.net, Baja California Sur

Ride Offered From SJD To Todos Santos Monday Jan. 23 - I'm going to be on Delta FL 389 out of Atlanta which lands in SJD at 12:40 on Monday, January 23 and I'll be driving to Todos Santos so if you are coming in around that time and want a ride please email me (or call or text my cell... but only on the 23rd) and we can set something up. - Ward Whitehead, wardwhitehead [- at -] hotmail.com, 612.143.7561

Caravan La Paz To San Diego Jan. 25, 26 Or 27 - Looking for caravan partner to drive back to border sometime the week of Jan. 22. Have dog so will need to make a few stops. Want to stop in Mulege and Rosario on way back e.g. take time and not drive like a mad person. For more information, please write me at marinacchang [- at -] gmail.com - Marina Chang, marinacchang [- at -] gmail.com, La Paz

Wanted: Ride To Cabo Airport Jan. 31 - Need ride to San Jose del Cabo airport Tuesday, Jan. 31. Plane leaves at 5:20 p.m. Share gas expenses. - Christine Douglas, cdoug1946 [- at -] yahoo.com, 612-103-7021

Flying In or Out of Cabo on Feb 1? - I will be arriving that day and am looking for a ride but also have a car in TS and would like to hear from folks departing that day and needing a way to get to the airport. - Tom Parrish, tparrish [- at -] air.org, Todos Santos

Driving Calgary To Baja in Early February - Leaving Calgary, AB, in minivan late January to Baja, via California. Have room for one mature passenger and/or small parcels to help with costs. Very flexible with dates and route, but want to be at least to La Paz by Feb. 10. Would love to hear about anyone else heading that way in early February for possible caravan. Drop me a note if you have designs on influencing any part of this trek. - L. McMillan, makintraxx [- at -] gmail.com, 403-973-8959

Ride Available Early February - Todos Santos to Northern California. Leaving early Feb. 7. Space for 1, maybe 2, and luggage. Need to arrive in S.F. Bay Area on Feb. 10. Better to phone if interested. cell: 612-118-2379 - Sandra Arevalo, arevalosan [- at -] aol.com, 612-178-0056

Caravan mid-February? - Leaving Oregon mid-February for East Cape, flexible. Looking for another to caravan with. Have dogs so need some stops. Not in a crazy/fast hurry :-). Could meet someone at Estero Beach Resort in Ensenada and at least to La Paz (thru the more desolate areas). Have driven several times. Please write: rossib [- at -] linnbenton.edu - Barbara, rossib [- at -] linnbenton.edu, Baja California Sur

---
Submit your Rides or Caravans Needed/Available articles here: http://www.bajawesternonion.com/submitad.asp



Return to Top
---
Pet Corner (Lost and Found pet articles will run for two weeks)
Let us know if you find or place your pet so we can remove your ad -
---

Lab Mix Puppy For Adoption - Lily is a 10-week-old lab mix puppy found under the fig tree near Rancho Pescadero with her sister Bella. Bella is going to Santa Cruz in April, but Lily is up for adoption on 1/29/12. She will have all her shots by then. Lily is in great health, very cute, attentive, easy. Crate training in progress. She often sleeps all night (8 p.m.-6 a.m.). Lily looks like she will be medium sized. Please email if interested. - Sally Bondi, sally [- at -] 2s2ginc.com, 612-171-3714, Pescadero


Lost Cat ->>> - "Radio," our male cat, got out of the house early on Saturday, Jan. 21. Normally he would return ASAP at the sound of his food. It's been over 24 hours and there's no sign of him on our property or the neighbors. He's white with grey and black stripes, blue eyes, large, fixed. If you have any information to his whereabouts please contact us at the Old Charles Stewart home on the corner of Obregon & Centenario next to Cafe Todos Santos. - Janine & Mauricio Duran Wall, durm_27 [- at -] hotmail.com coneyislandgreen [- at -] yahoo.com, (612)152-4499 or (612)134-4478, Todos Santos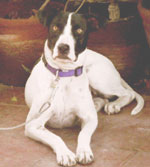 <<<- Nice Dog Needs Home - Cute boxer-like dog needs good home, has been fixed and is healthy, very energetic and is a good watch dog. www.facebook.com/media/set/?set=a.10150468445372414.358302.692117413&type=1&l=5960ca10ca - Eva Torres Lepine, eva_lepine [- at -] hotmail.com, 612-108-8447, La Paz



Stray Puppy Needs Good Home ->>> - I am a stray that was rescued in La Paz at a Christmas Eve party, I am extremely skinny and would like to find a good home. The nice girl that rescued me is willing to foster me for a while and have me fixed as soon as I gain a bit of weight, but I will need a good home because it is a little crowded at her house and just not possible for me to stay here forever. - Eva Torres, eva_lepine [- at -] hotmail.com, 612-108-8447, La Paz

Looking For A Better Life - We Ran Away >From Home - Hi, Our names are Gus & Scout and we're brothers. We left home because there were 11 of us and we just didn't all get along very well. And, a dog had recently killed one of our brothers and later attacked our sister. It was getting scary.

We're 18 months old, fixed, and can be friendly. I have gray and black stripes with white feet and am big for my age. Gus is totally black, green eyes, and average size. Our owners miss us a lot and just want people in Pescadero (just north of the Tequila Factory by the beach) or there about -- to know that we're cool cats and could use a little love and food if you see us hanging around. We're outdoor cats and can fend for ourselves but... Thanks for reading about us and please be nice to us if we stop by for a visit :-) - Bonnie, bajapeacewear [- at -] hotmail.com, Pescadero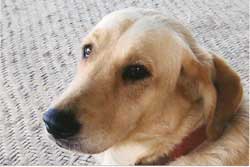 <<<- Have You Seen Leyla?? - Attention Pescadero Residents - Please help! I've just returned from a trip to find out that my beautiful (very blonde!) "golden retriever" mix, "Leyla" - my faithful companion for more than three years - "went missing" around the 10th of December. The people that I'd paid to care for her are clueless - and I am truly beyond heartsick! She left from my yard in north Pescadero - right by the Huerta Huizapol - a few blocks (on the right-hand side) before the Pemex if you're coming in from Todos Santos. I'm offering a generous reward for your help in returning Leyla to her home! She's very people-friendly and loves car rides. Please call me if you have any information and can help. - Barbara Chick, 044-612-154-5983, Pescadero

Dog Lost? Check with Baja Dogs - If you have lost a dog, please check with Baja Dogs La Paz at 612-155-8948 or email lostdog [- at -] bajadogs.org. We quite often have dogs at the refuge that we hope owners will claim.

Dogs for Adoption: We have many wonderful dogs for adoption. Please come out and visit the refuge in El Centenario or call 612-155-8948. All of our dogs are vaccinated, spayed or neutered and healthy.

How to Donate: To donate to Baja Dogs La Paz, you can do so through Pay Pal, donate directly through our bank: Bancomer, Account #164033159; donate directly at the refuge or email bdlp [- at -] bajadogslapaz.org and we will make arrangements to pick up your donation. We also are very grateful for any donations of any type of dog food. Please call 612-140-2575 for pick up. Thank you!

All donations are used for general operating and maintenance of the refuge, our spay and neuter campaign and education programs. You may choose where you want your money spent. 100% of all donations to Baja Dogs La Paz, AC are used to help rescue street dogs in La Paz or to reduce their numbers. Donations pay for food, medication, veterinary care, utilities and water, cleaning supplies, etc., and 1 full-time and 2 part-time staff members who care for the dogs 7 days a week. No Board Member receives compensation. - Mario, info [- at -] bajadogslapaz.org, www.bajadogslapaz.org/, 612-155-8948, La Paz



Impossible to Resist! - New arrivals at Kitty Heaven despite all of our efforts to spay and neuter (but without the help of the community, there would be even more!).

All colors, all very young and playful. For more information, call Angelique at 612-145-0250 or write her at BajaKitties [- at -] Yahoo.com

Kitty Heaven is the only all-cat refuge in Baja California Sur. Visit us on the web athttp://bajarescue.org/#KittyHeaven.

We survive via your kind donations. To send your support, please click the "Donate" button below:


---
Submit your Pet Corner articles here: http://www.bajawesternonion.com/submitad.asp (and remember to Spay and Neuter your pets)



Return to Top
---
Quote of the Day: " Of all the preposterous assumptions of humanity over humanity, nothing exceeds most of the criticisms made on the habits of the poor by the well-housed, well-warmed, and well-fed. " ~ Herman Melville


---
Looking for the complete Community Events Calendar? Click Here!


---
Return to Top
---
---
Help Support The Baja Western Onion!

We can accept donations by Credit Card, PayPal, cash, check or direct deposit.

For more information, please visit our web site at http://www.BajaWesternOnion.com/donate.asp.
Copyright © 2006 - 2012. The Baja Western Onion. All Rights Reserved. Published Using 100% Recycled Electrons :)
Return to Top
---