On The Web Site:
---
Today's Weather Click for Extended Forecast

---
Community Access
Policia Preventiva
Todos Santos Police
612 145-1052
Commandante Navarro

Ministero Publico
State Police
612 145 0198
Commandante Erigoyen

Bomberos
Fire Department
Cel. 612-142-6387
Commandante Cadena


---






---
Baja Western Onion
Alan Thompson - Publisher
Debra Webster - Advertising
e-mail For General Feedback
---
---
News and Events, Questions and Answers
---

O+ Blood Needed O+ - From Baja Pony Express - Dan Shada a local friend to many of us in the community was taken last night to Amerimed Hospital in San Jose with internal bleeding. He is in critical condition after 2 blood transfusions but more units are required. In talking with Kay Mundt ( 141-0418 ) who is keeping a list of donors, found the following locations for blood donations.
Salviterra Hospital in La Paz hours 8am -5pm Mon-Sat
General Hospital San Jose hours 7am-10am
Maps can be obtained at Amerimed Clinic front desk. Please contact Char (624-157-0081) or Kay for more information regarding blood donations. Thanks to the community

Mining Update: San Antonio Mega Mine Files For Permits - Right before the Christmas holidays the Canadian company Agronaut Gold filed with federal agencies for the operations permits and change of zoning necessary to begin to extract gold from the Pitalla mine, a mega mining project proposed in San Antonio which is part of a vast 46,000 ha. (more than 100,000 acres) concession between San Antionio and Los Planos. Residents from the Municipality of La Paz have the right to file for public hearings. We have submitted requests on behalf of residents of Todos Santos and many people from La Paz are also filing for the hearings. Once the hearings are scheduled we will advise the Todos Santos community so that those who are interested can attend the public hearings. It is very important that we show up and express our rejection of this mega mining project that threatens the southern Baja peninsula.

The Federal government has yet to publish the environmental impact study submitted by the mining company. Once we receive the study we will hold a meeting to look at the details of this project and how it might impact our community. If you would like more information please contact us. - Elena Moreno, info [- at -] aguavalemasqueoro.com, www.aguavalemasqueoro.com, 612-145-0050

Café Des Artists Slates First Meeting - Visual Artists residing in and around Todos Santos, as well as artists here on vacation, have expressed an interest in getting together to talk about and share experiences on making and marketing their art. To facilitate this, we are planning to hold monthly meetings at Caffé Todos Santos during the high season. The first "Café Des Artists" gathering or coffee session will be held on Thursday, Jan. 26, from 3 p.m. to 5 p.m. Caffé Todos Santos will set a space aside for us to gather, however artists will be responsible for their own food and beverage. On Jan. 26 we will talk about inspiration and work habits. Topics for subsequent gatherings will be determined by the artists in attendance. What you get out of these gatherings will depend on the sharing of all the artists in attendance. We hope you will join us at the January 26 meeting and share your ideas and experiences. - Diane Knight, dianekknight [- at -] hotmail.com, 145-0586

Yes We Can!!! - Our community of Todos Santos has the desire, and ability to make some positive changes. But it will only happen if we work together. Join us on Saturday, Jan. 14, at La Arca at 4:00 p.m. and become a member of the Los Colonos Homeowners Association, an organization of Todos Santos homeowners and landowners. Come and voice your concerns and desires and learn how you can help make change happen. secretary [- at -] lchoa.mx, www.lchoa.mx

Migracion - Is there someone out there that can help me navigate the INM site to apply for FM2 and FM3 for my wife and I? Lawyers need not answer. Thank You. Todd and Susan. toddgerson [- at -] ymail.com 612-152-4494 - Todd And Susan, toddgerson [- at -] ymail.com, 612-152-4494, Elias Calles

Looking For Dan Howard & Dawn Shindledecker - If you have any information regarding this couple, please contact David at Mail Boxes Cabo. They have mail waiting to be shipped here from San Diego, but have not been heard from for several months. David can be reached at 624-159-4118 or mailboxescabo [- at -] yahoo.com. - David Tracy, dtracy911 [- at -] yahoo.com

Seeking Queen Ann Collar - for a 20lbs Bichon to prevent him from licking his surgery wounds. Borrow, rent or buy - Gitte, gittelz [- at -] yahoo.com, 612-118-8057, Pescadero

Car Upholster, Car Seat Covers - Anyone know of a car seat cover place in La Paz either already made ones or a place that cover seats? - Martha Kincaid, martha2mendo [- at -] yahoo.com, 145-0296

Anyone With Kefir Grains? - I would like to get some kefir grains if anyone would be so kind as to share with me. Thank you. - Barbara Manfrediz, wildhooves [- at -] gmail.com, 612-142-2290, Todos Santos

Trailer Needs A Ride South - A utility trailer filled with household goods needs a ride from the Santa Rosalia area to Todos Santos, La Paz is OK too. Will help with gas. - Diane Phillips, di4worship [- at -] gmail.com, 615-159-0464

Farming - Anyone got an acre or more to farm with water rights. Saw an add last year. Any area with loamy soil and water in cerritos/pescadero/todo santos or ranchos near the mountains. Are you still there? Any way shoot me a note. - reggiecollins [- at -] att.net, Todos Santos


---
Today's Exchange Rate - Mexican Pesos to 1 USD - Courtesy X-rates.com
---
Submit your News and Events, Questions and Answers articles here: http://www.bajawesternonion.com/submitad.asp


Return to Top
---
---
Featured Events This Week
Please Note: The "Featured Events This Week" section is limited to non-recurring community events (Sorry, no "Happy Hours," "Daily Specials," "Weekly Classes," or other recurring business activities or workshops.)
---
Wednesday, January 11
Todos Santos Music Festival Continues - Through Saturday, Jan. 14. 8 p.m. each evening, Hotel California, Todos Santos. Charity concert to benefit The Palapa Society of Todos Santos, A.C. Two sets per night, featuring Robyn Hitchcock & The Venus 3 (Featuring Peter Buck of R.E.M., Bill Rieflin, and Scott Mccaughey). Free admission, with reserved tables available for suggested $5 per seat charitable donation. Info and reservations: Hotel California, info [- at -] hotelcalifornia.com, www.hotelcaliforniabaja.com, 612.145.0525, Todos Santos

Thursday, January 12
Todos Santos Music Festival Continues - See Wednesday, January 11 listing.

Meet The Artist Series 2011-12 - 5 p.m., Cafelix Coffee & Kitchen, Todos Santos, B.C.S., Mexico. Hear four different artists tell their stories of how and why they create their art. Featured speakers are Diane Knight, Jennifer Power, Erick Ochoa and Frank Pedley. Benefits the Palapa Society. Contact: Michael Mcallister heronsnestbaja [- at -] earthlink.net

Photography Exhibition Opens - "Cuatro Vistas" will be on view Jan. 12 to Feb. 6, 2012. This Photography Exhibition at Visions Gallery, Cafelix, will begin with Opening Night Jan. 12 at 6 p.m. (after Diane Knight's talk). The show will feature works by Laurie Pearce Bauer, Amy Hunter, Vic Kirby and Barbara Holman. - Laurie, casaverdephotography.blogspot.com, Baja California Sur

Lord of the Wind Showdown; "No Envy, Who's it Gonna Be?" - Through Jan. 16. World's top talent in kiteboarding, windsurfing and Stand Up Paddle. Hotel Palmas de Cortez, Los Barriles. Thursday Schedule: Final Registration and Mandatory Check-In Noon until 6:00pm, Networking at the Pool Bar, No-Host Mexican Dinner Buffet. 6:00 – 7:00pm, Mandatory Skipper's Meeting: 7:00 -8:30pm, at Palmas Banquet Room Welcome Party & Live Band: 8:30pm – midnight, on the playa at Palmas de Cortez. Schedule subject to change based on wind & other conditions. Advisories and updates announced daily at the skipper's meetings and on the information boards located at Hotel Palmas de Cortez & in front of the Lord of the Wind Showdown tent. All daily briefings will be at the Lord of the Wind Showdown tent next to the announcer's stage. Contact: chris [- at -] lordofthewindbaja.com, www.lordofthewindbaja.com

Friday, January 13
Lord of the Wind Showdown; "No Envy, Who's it Gonna Be?" - See Thursday, January 12 listing.

Derek Buckner Plein Air Workshop Begins - 3-day painting workshop. January 13, 14 and 15. Email for info. - Marsha Dahlquist, dahl1751 [- at -] hotmail.com, 612-103-8024

Todos Santos Music Festival Continues - See Wednesday, January 11 listing.

Vajra Dance Of The 6 Spaces - Through Jan. 15. Tsegyalgar West Retreat land, San Jose del Cabo Area. Beautiful and powerful meditation dance on a mandala. Harmonizes the energies of the people who do it. Contact: Secretary tsegyalgarwestsecretary [- at -] gmail.com , www.tsegyalgarwest.org, bajagar.blogspot.com/

Saturday, January 14
Low Energy? Low/no Libido? Hair Loss? Weight Gain?, Jan 14th - 9-11am, La Canada del Diablo, Todos Santos. Complimentary hormone & endocrine status assessment: pituitary, thyroid, adrenal, & ovary/testes. - Contact: Dr. Bill Sniechowski drbillinbaja [- at -] yahoo.com, 624-118-1603 Rotary Club Sponsored Events During Lord Of The Wind - Schedule: 8 a.m. Run with the Wind, 9 a.m.-10:30 Pancake Breakfast, 10am Bocce Ball Tournament - Events sponsored by the Rotary Club of Los Barriles. www.lordofthewindbaja.com

Los Colonos Homeowners Association First Annual Meeting - 4:00 p.m., La Arca, Todos Santos. Please join us for the first annual meeting of the LCHOA, a Todos Santos community organization. - Contact: secretary [- at -] lchoa.mx, www.lchoa.mx

Gardening With Natural Alternatives Seminar: Natural/Organic Products for The Garden - With Cathy Fuller, The Gardening Guru. 12:00 noon, property of Bill & Susie Bradford, KM67. east side of Highway 19, through large green gate. Cerritos. Seminar/Workshops free of charge but donations welcome. Bring pen, paper, bottle of water, chair and gardening questions. E-mail for rsvn: gardeningguruinc [- at -] gmail.com. Facebook: www.facebook.com/#!/pages/The-Gardening-Guru/351102126685. - Cathy Fuller, www.gardeningguru.webs.com, Pescadero

Tim Lang Live At Marina's - Surfabilly Music, 6PM, Marina's restaurant in Pescadero. Drink specials available all night. - See you there! - Tim , tim [- at -] timlang.net, www.timlang.net, marinasbajapescadero.com/, Pescadero

Sunday, January 15
Lord of the Wind Showdown; "No Envy, Who's it Gonna Be?" - Kiteboarding Big Air and Freestyle & Windsurf Slalom, Skipper's Meeting 9:00 am at race site announcer's stage, Kiteboarding Big Air Expert, Amateur & Masters, Windsurfing Slalom Expert, Amateur & Masters, 6:00pm Bikini Contest Finals & Beach Party at race site 8:00pm-1am Beach Party with Bands at race site. Contact: chris [- at -] lordofthewindbaja.com, www.lordofthewindbaja.com

Vajra Dance Of The 6 Spaces - Continues. See Friday, January 13 listing.

Homeowners Association Meets - The Los Colonos Homeowners Association, an organization of Todos Santos homeowners and landowners, meets at La Arca at 4 p.m. Come and voice your concerns and desires and learn how you can help make change happen. secretary [- at -] lchoa.mx, www.lchoa.mx

Live Music At La Esquina - Enjoy 2x1 drinks from 5-6 p.m. and live music around 5:30 p.m. every Saturday at La Esquina. Tonight we'll feature singer song-writer Joe Firstman. - Marimar And Paula, hola [- at -] laesquinats.com, www.laesquinats.com, 612-145-0851, Todos Santos

Sunday, January 15
Lord of the Wind Showdown; "No Envy, Who's it Gonna Be?" - See Thursday, January 12 listing.

Vajra Dance Of The 6 Spaces - Continues. See Friday, January 13 listing.

Writer's Open Reading - January 15, 4:00 at Michael's Galeria, top of Topete. Read your original work, around 5 minutes please. Looking forward to the new season. If you have nothing to read this time, come listen! It's very fun. Questions??? Susan Doyle 145 0821 - , timsudoyle [- at -] hotmail.com

---

---
Community Events and Workshops Notification Page - Submit event notices for The Community Calendar or Workshops and Meetings pages.

Anyone planning an event should check the Online Community Calendar before choosing a date to see if something else is already planned and avoid conflicts. Check the Online Community Calendar here: www.bajawesternonion.com/community-calendar.asp -
Return to Top
---

---
Stepping Out - Food, Music, Workshops and Entertainment
---

Yoga And Floor In Movement At Las Tortugas - Fusion of body techniques (yoga, dance, intern organs massage, tai chi and qi gong) to tone muscles, lubricate joints and stretch, using the floor as a tool. Every Wednesday at las Tortugas Villas de Cerritos at 8.30 am by Dulce.

Una fusion de tecnicas de movimiento corporal (yoga,masaje de organos interno, danza, taichi y qigong)para tonificar musculos, lubricar articulaciones y estirar utilizando el piso como herramienta. Todos los Miercoles en las Tortugas Villas de Cerritos a las 8;30 am. impartido por Dulce. - Dulce Chavez, amayaum [- at -] gmail.com, 612-156-5652, Baja California Sur




Hotel Casa Tota and La Santeña In Downtown Todos Santos - Did all that cold and snow up North drive all your best friends come to visit at once? Our proudly modest rooms are the perfect place to send your houseguests (or yourself!) for a night or two ... we'll do the cooking and cleaning so you can enjoy your vacation home, too!

La Santeña is open everyday from 7 a.m. to 10 p.m. serving fresh, handcrafted Mexican food and delicious eggs benedict, Baja Beans coffee and espresso drinks, Mexican wines and creative cocktails in our historic setting and sidewalk cafe, all for a fair price by our friendly (and handsome) servers.

Every Monday Night-Live Music from 6-10 p.m. and community table seating at 7 p.m.- shared conversation, separate checks. HotelCasaTota [- at -] gmail.com, www.HotelCasaTota.com, 145.0590, Todos Santos



Meet The Artist Update - An evening of art on Thursday, January 12, 2012 featuring well-known acrylic painter Diane Knight speaking at 5PM (note new time) and the opening of this year's, invitation only, Photo Show at 6PM. Both events are at Visions Gallery presented by Cafelix Coffee & Kitchen and are open to the public at no charge. Free refreshments will be served and both Cafelix and Boyitaco will be open for dinner and drinks. This is the first opportunity the Todos Santos community has had to hear Diane speak about her work and her long and very successful fine art career. - Michael Mcallister, heronsnestbaja [- at -] earthlink.net, artistsoftodossantos.com, 612-178-0058, Todos Santos


Start The New Year Well! - Thank your body for helping you make it through the holidays by treating yourself to a nutrition packed freshly squeezed fruit or vegetable juice from the new juice bar in the Libreria El Tecolote.

WiFi available.

The Best Espresso In Town!

The Daily News Is Here Mon.-Sat. Open At 8:00 A.M.
- Kate Lewis, katemlewis [- at -] yahoo.com, El Tecolote, Todos Santos.


Live Music Happy Hour At La Esquina - This January and February we'd like to invite you to enjoy 2x1 drinks from 5-6 p.m. and live music around 5:30 p.m. every Saturday at La Esquina. This Saturday, Jan. 14, we'll feature singer song-writer Joe Firstman. Feel free to come by before the Todos Santos Film Festival for double the musical fun! Happy New Year! - Marimar And Paula, hola [- at -] laesquinats.com, www.laesquinats.com, 612 145 0851, Todos Santos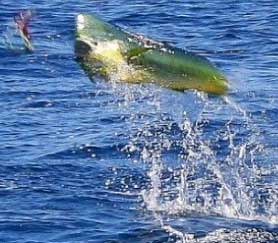 Todos Santos Fishing Charters - Why deal with a middleman? Come direct to the owner/operator
Fully Registered Sportsfishing Company



Bilingual Crew



Top Quality Tackle and Gear
Whether game fishing or whale watching, contact us for your ocean adventures. Visit our website for full details: www.fishingtodossantos.com or www.todossantosfishingcharters.com.

Package deals available when booking fishing and our casita for your complete holiday - www.bajasurtodossantos.com, or call 612-119-7880 or 624-114-1351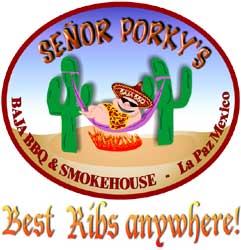 Señor Porky's Baja BBQ and Smoke House! The Best Ribs Anywhere!



New Restaurant in La Paz - Featuring Kansas City slow-smoked meats not found anywhere in Mexico. Now open 7 days a week from 7:30 AM with full breakfast menu and Cappuccino, to 10 p.m., and weekends until midnight. Watch the sunset from our spectacular ocean view! Located on the Malecon in La Paz at Alvaro Obregon #670, on the corner of Allende and Rosales (next to the Arco Hotel).


• New Menu • Daily Specials • Lower Prices • Many New Items Under 75 Pesos •

To ensure the best quality for Porky's Smokehouse Meats, we start with the best meats available. Then we dry-rub the meats with a combination of 20 spices, then slow-smoke for up to 18 hours at low temperature to obtain maximum flavor and tenderness while sealing in the natural juices and smoke flavor that is unmatched anywhere! We know you'll agree that Señor Porky's Baja BBQ and Smoke House are the best you have ever tasted. Menu highlights include:

• Slow Smoked Ribs • Pulled Pork • Beef Brisket • BBQ Chicken • Smoked Bratwurst •

Plus fantastic side orders include Pasta Salad, BBQ beans, Coleslaw, Sweet Potato fries, New Mexico Green Chile with Pork, Caesar Salad and Homemade Deserts. Dine in, or carry out from our "Pig Out" Meats to Go Menu. Download our entire Menu here: files.me.com/richards771/1wclv6. For more information, call 612-129-3667. - Richard Stubbs, richards77 [- at -] pcisys.net, La Paz


What's New At Que Rico - We are bringing in the New Year with new products. We now have house-made lunch meats: Smoked Turkey, Smoked Ham and Pastrami. We also now have local free-range beef and fresh orange juice. We continue to have a great selection of fresh chicken, turkey and lamb sausages made from organic meats, fresh breads daily, ranch eggs, organic chickens, organic cheeses and loads of dips and sauces. We strive to carry the best products from local sources whenever possible. Come check us out! - Andrea Park, quericofoods [- at -] gmail.com, 612-118-6031, Todos Santos

---
Submit your Stepping Out - Food, Music and Entertainment announcements here: http://www.bajawesternonion.com/submitad.asp



Return to Top
---
---
Misc. Sales and Services Available
---

2002 Ford F250 - V8 automatic 2WD, extended cab, 80K miles, great condition, light use, current CA plates, tow package, shell. Must see. Asking $10,900. marcosramirez [- at -] comcast.net, 707-738-2157 or 612-149-2568

Shaw Direct Satellite TV Systems From Canada - Now get quality, North American satellite TV in English:



• ABC, NBC, CBS, Fox and PBS from Detroit, Michigan, Rochester New York, Spokane and Seattle
• NFL Sunday Ticket - Not Available on Dish Network • NBA League Pass, and 80 Other Sports Channels
• HBO and 30 Other Movie Channels • Over 80 High-definition Channels
• Vacation Holds Allow You to Suspend Programming While You're Away • Variety, Family, Music, French and Special-interest Programming


For a list of available Shaw Direct channels, go here: www.bajasatellite.com/shaw-direct-satellite-tv-program-listings.asp. We set up your programming account directly with Shaw Direct, allowing you to manage your account directly. For more information on available Shaw Direct programming and monthly subscription rates, go here: www.shawdirect.ca/english/learn/programming/default.asp.
Complete Shaw Direct System - DSR600 HD Receiver - $698 US
Complete Shaw Direct DVR System - DSR630 HD Receiver with Digital Video Recorder - $1,098 US
Price includes Account activation, and Canadian, US and Mexican Shipping and Importation. Installation not included. A standard single-dish Shaw Direct system installation in the Todos Santos area will run about $200 for labor and materials. Travel fees for installation in remote locations, ground-mount poles, long cable runs, conduit, installation on high roofs or walls, or connections to additional TVs at additional cost. For more information Contact Us today: alan [- at -] BajaSatellite.com, www.bajasatellite.com, (530) 903-4257 (US), (01) 555 351 0882 (Mexico), Baja California Sur


Rosewood Table - Beautifully crafted by local carpenter. 10 person Rosewood table. Perfect for entertaining. $300 USD. - Steve Bolinger, kelbil2002 [- at -] yahoo.com, 612-142-6159, Pescadero

Shipping Furniture To Mexico? - Custome clearance, freight forwarding, staging in our warehouse in San Diego,delivery to your door and set up in your home. Voted "Best in Baja" by readers of Baja Traveler Magazine. By understanding the complex import laws of Mexico, we will save you money. No job too big or too small Friendly, courteous, professional, Family owned and operated 25+ years experience - Monica Page, mpage [- at -] lopezpage.com, 619-666-4529, Baja California Sur



Selling Drum Set - Cherry red Empire 5 piece drum set. 400 dollars(open offer) - Sebastiaan, sebastiaanlamote [- at -] yahoo.com, (612)-118-4764


Casa Decor, La Paz, Indoor and Outdoor Furniture - Large 12,000 SQ. FT. Warehouse in La Paz at 560 Marquez de Leon, between Altamirano and Ramirez, Tel: 612-129-3364.

Take a Virtual Tour of our selection online: http://www.youtube.com/watch?v=YJK_MCrzZ3E:

• Largest Inventory In The Baja • Patio Furniture • Wicker, Rattan and Marble
• Rustic Hand Painted Furniture • Lighting • Metal Furniture • Copper Furniture
• Kitchen Cabinets • Doors • Floor and Wall Covering • Art • Accessories
• Fountains and Urns • Mexican Furniture • Imports From Around The World
• Very Unique Selection Of Furniture and Accessories • Furniture Packages




>>> Special! Bring In This Ad For A 10% Discount! <<<


The Best In-stock selection in the Baja of affordable Indoor and Outdoor Furniture at Casa Decor. Three Locations: Casa Decor La Paz, Casa Decor Cabo San Lucas on the Four lane at KM 3.5 next to Artisanos and Natural Marble and Stone, Tel: 888 557 6533 or 624-178-8146, and NOW in Loreto! - Mary Aguirre, Chief Designer, richards77 [- at -] pcisys.net, USA Tel 303 777 5157, http://www.antiquerowmarket.com, Baja California Sur


Jailbroke I-phone 3 G - Best offer takes it (currently $150 USD) with bomb-proof otter box defender case. - Jesse Haynes, ultimatered [- at -] hotmail.com, Pescadero



Film Maker/Photographer In Town: - Just putting the word out that I am in the Todos Santos/Pescadero area for a stint and looking to pick up some photo/film work. I have an array of still and HD video equipment and am available to do any sort of multi-media work including weddings/parties, promo videos, real estate videos, web videos, short documentaries or all of the above with still imagery. I have the ability to edit as well. Please let me know if you have any needs! Thanks, Seth Warren. seth [- at -] nrpw.com, skype: sethnrpw or text: 624-174-1130 - Seth Warren, seth [- at -] nrpw.com, www.nrpw.com, 624-174-1130


Introducing The "Baja Onionskin" - The Baja Onionskin print edition highlights community events, restaurants, shops, and entertainment each week in our local area. Delivered every Friday to area hotels and businesses, the intended readers are visitors to Todos Santos. The Baja Onionskin provides a quick, up-to-date, and convenient way for visitors to know what our community has to offer each week.

Here's an example of The Baja Onionskin From January 05 in PDF format: www.bajawesternonion.com/Onionskin/120105.pdf.

We offer paid commercial and non-profit sponsorship opportunities, which will allow your ad or coupon offer to appear each week in The Baja Onionskin. More info here: www.bajawesternonion.com/onion-skin.asp. If you are an area business, restaurant, or hotel, and would like learn more about advertising opportunities or how to receive copies of the Baja Onionskin each week for your guests and customers, please Email Maryann [- at -] BajaWesternOnion.com or call 612 145 0791. -
---
Submit your Misc. Sales and Services Available/Wanted articles here: http://www.bajawesternonion.com/submitad.asp



Return to Top
---
---
Real Estate, Rentals, and House Sitting - Available/Wanted
---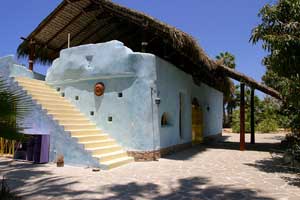 Todos Santos Beach House on a Tranquille Lush 5, 206.22 Sqmt Property - For Sale by Owner: - Two (2) separate driveway entries give the 5,206.22 sq meter (1.25 acre) property privacy from both the front and back, giving flexibility to build additional homes or to split in the future. Soil on the property is rich organic black soil, ideal for other organic gardening.

Property is an enclosed oasis and has unlimited access to farm water that nourishes the over 85 mature mango trees, 80 lush palm trees over 5 feet, passion fruit trees, citrus fruit trees and avocado trees, all of which give the property its cool shade that is coveted in the region and frequently not available on other properties of comparable or more value in the desert landscape.
* Property has power, water (both municipal and farm water), gas and Internet.
* A 6-minute walk takes you to the secluded beach, and a 5-minute drive finds you in the heart of TS.
* Motivated Seller with Reduced Listing
If you have questions or would like to make an offer after viewing the property on YouTube (www.youtube.com/watch?v=krg9FEeiRtk), feel free to contact us. Save on the fee and make us a good offer. - Anh Walch, anhwalch [- at -] yahoo.com, 212-692-0912, Todos Santos


Would You Like More Rental Bookings? - We are regularly receiving many more rental inquiries than properties that are available. Please let us know if you would like referrals sent your way. Baraka en Todos Rentals - Rhoda Jacobs, barakabaja [- at -] gmail.com, www.barakaentodos.com, 612-157-6088 cell, Todos Santos

Looking For A Housesitting\caretaking Position - Professional Canadian woman living in San Jose del Cabo. Looking for a long term housesitting\Caretaking position. I am an experienced homeowner with landscaping and gardening experience, honest and reliable, willing to care for pets, non-smoker. Please contact: Stephanie, groundedlotus [- at -] yahoo.com, 624-164-3909


---
Submit your Real Estate/Rentals/House Sitting/Property Management Services articles here: http://www.bajawesternonion.com/submitad.asp



Return to Top
---
Rides or Caravans Available/Wanted
Note: Ads will run for two weeks unless dated. Please list the date in the title, and specify which airport. Goes without saying, everyone shares expenses for beer, gas, food, etc

To remove your ad if you find a ride or caravan, let us know here: www.bajawesternonion.com/submitad.asp -
---



Need a Ride to or From the Airport? Or Someone to Assist You With Errands? - I am a young, bilingual Christian man and I can provide you with rides to or from the La Paz or San Jose Del Cabo airports. I can also help you with courier services, errands, or navigating the intricacies of dealing with Mexican businesses and the government; Car Registrations, TelCel and TelMex, CFE, Seguro Social, etc.

Reasonable Rates - Contact: Ernesto, Cel. 612-117-7497, ernie_net [- at -] hotmail.com


Driver Needed From Santa Cruz To Todos Santos Or La Paz - Would like to find someone to drive my car. I am in Todos Santos and my car is in Santa Cruz, CA. I would be willing to pay expenses for the trip. My car is a beautiful 1982 Mercedes Benz which runs great and has just been serviced and checked with new tires, ready for the trip. - Sumitra Peterson, photosumitra [- at -] sbcglobal.net, no phone yet, Todos Santos

Ride Needed To Cabo Airport Jan. 10 - Ride Needed to Cabo Airport Tuesday, Jan. 10, from Todos Santos for 1 Woman & 1 Backpack. - Leslie Shanbrom, lesliesoasis [- at -] gmail.com, 612-169-2648

Ride Needed To Cabo Airport Jan. 11 - Ride Needed to Cabo Airport Wednesday, Jan. 11 from Todos Santos. Flight departs SJD at 4.35 p.m. - Sheryl Reily, smreily [- at -] straydogs.us, USA phone: (805) 624-6350, Todos Santos

Need A Ride >From SJD Airport To TS Jan. 13 - I need a ride from Los Cabos Airport January 13 to Todos Santos. My plane arrives at 11;50 AM. Thanks, Rick - Rick Myers, otter43 [- at -] hotmail.com, 775-224-0156

Ride Needed from SJDC Airport to Todos Santos - Need a ride from Cabo airport to Todo Santos Jan 16, will share taxi. - Cristi, clfedryna [- at -] hotmail.com, Todos Santos

Need Ride from SJD to TS Jan. 20 - Looking for ride to Todos from UA 1:30PM arrival from SFO on 1/20. Also, need return ride to SJD on Jan 25 for 2:30 flight. Can deliver car to/from airport on those dates, too. Thanks. - Dwight Holing, dwight.holing [- at -] gmail.com, 925-998-2411, United States

Ride Needed From La Paz Airport Jan. 22 - I would appreciate a ride from the La Paz airport to Todos Santos on Sunday, Jan. 22, 2012 at about 2:30 P.M. My Volaris fight gets in at 1:25 P.M. Please let me know if you may help: 858-735-3538 or paul [- at -] boominenterprises.com. Thank you, Paul - Paul Bumann, paul [- at -] boominenterprises.com, 858-735-3538

Driving Calgary To Baja in Early February - Leaving Calgary, AB in minivan late January to Baja, via California. Have room for one mature passenger and/or small parcels to help with costs. Very flexible with dates and route, but want to be at least to La Paz by Feb. 10th. Would love to hear about anyone else heading that way in early Feb. for possible caravan. Drop me a note if you have designs on influencing any part of this trek. - L. Mc Millan, makintraxx [- at -] gmail.com, 403-973-8959

---
Submit your Rides or Caravans Needed/Available articles here: http://www.bajawesternonion.com/submitad.asp



Return to Top
---
Pet Corner (Lost and Found pet articles will run for two weeks)
Let us know if you find or place your pet so we can remove your ad -
---

Do You Know Her??? - January 10th this lovely female Shepard came into our yard (right by the road leading to La Poza) hoping for a kind human touch and an invitation to dinner. She's in excellent condition, very well-behaved and obedient - learning immediately to give our cat her space. She is very smart and responds immediately to any kindness! She had an extremely heavy clip on her weathered collar indicating that she may have been tied - possibly over an extended period as her collar shows much stress and is cut away underneath this clip - obviously from straining to get free. I cannot keep this dog even for one more week. If she is yours - claim her now - or if you would like to consider this beautiful girl as your own faithful companion - the time is NOW. Call Linda Stobbe at 145-0377. - Linda Stobbe, lsstobbe [- at -] yahoo.com, 145-0377, Todos Santos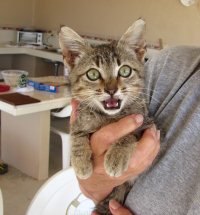 <<<- Help Us Find a Home for This Little Guy - Someone left us this little "gift in the night" We cannot keep him. We have tried the usual refuge places to no avail. Our only alternative is to put him to sleep. He is litter box trained and has been treated for fleas. He is very well-behaved and is on the rebound from near starvation. Please help him. We live in Todos Santos in the Las Brisas Barrio. - Leo, 612-103-9576

Stray Dog Needs Ride To Cabo Humane Society - During the fireworks a dog showed up at my casa. A brindle pit bull, skinny, scared, humble. I can't keep him and have no way to take him to Cabo to the Humane Society. Can you help? I live in Todos Santos, in the otro lado. 612-118-7393 - Anne Marie Maurier, l.maurier [- at -] yahoo.com, 612-118-7393

Looking For A Better Life - We Ran Away >From Home - Hi, Our names are Gus & Scout and we're brothers. We left home because there were 11 of us and we just didn't all get along very well. And, a dog had recently killed one of our brothers and later attacked our sister. It was getting scary.

We're 18 months old, fixed, and can be friendly. I have gray and black stripes with white feet and am big for my age. Gus is totally black, green eyes, and average size. Our owners miss us a lot and just want people in Pescadero (just north of the Tequila Factory by the beach) or there about -- to know that we're cool cats and could use a little love and food if you see us hanging around. We're outdoor cats and can fend for ourselves but... Thanks for reading about us and please be nice to us if we stop by for a visit :-) - Bonnie, bajapeacewear [- at -] hotmail.com, Pescadero


<<<- Home For The Holidays? - Sweet Lobo was brought from Punto Lobos to the spay and neuter clinic, where everyone fell in love with him. Lobo has lots of love to give and after fostering him for only a few weeks, he also shows that he will make an excellent watchdog. Lobo has house manners, has been neutered, vaccinated and with his pedicure and bubble bath he is a beautiful dog ready for his forever home. To make Lobo's holiday wish for a home come true, please contact - Connie Mical, conan [- at -] frontiernet.net, 178-0081, Todos Santos

Lost Golden Retriever - Lost GR in North Pescadero area 3 weeks ago. Was sick with weepy eyes and caretakers let her go. Am home now and heartbroken. If you have seen her(Layla), please call Barbara Chick at 612-154- 5983. Reward - Barbara Chick, 612-154-5983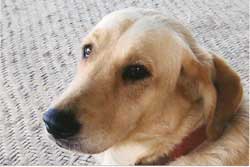 Have You Seen Leyla?? - Attention Pescadero Residents - Please help! I've just returned from a trip to find out that my beautiful (very blonde!) "golden retriever" mix, "Leyla" - my faithful companion for more than three years - "went missing" around the 10th of December. The people that I'd paid to care for her are clueless - and I am truly beyond heartsick! She left from my yard in north Pescadero - right by the Huerta Huizapol - a few blocks (on the right-hand side) before the Pemex if you're coming in from Todos Santos. I'm offering a generous reward for your help in returning Leyla to her home! She's very people-friendly and loves car rides. Please call me if you have any information and can help. - Barbara Chick, 044-612-154-5983, Pescadero


Impossible to Resist! - New arrivals at Kitty Heaven despite all of our efforts to spay and neuter (but without the help of the community, there would be even more!).

All colors, all very young and playful. For more information, call Angelique at 612-145-0250 or write her at BajaKitties [- at -] Yahoo.com

Kitty Heaven is the only all-cat refuge in Baja California Sur. Visit us on the web athttp://bajarescue.org/#KittyHeaven.

We survive via your kind donations. To send your support, please click the "Donate" button below:


---
Submit your Pet Corner articles here: http://www.bajawesternonion.com/submitad.asp (and remember to Spay and Neuter your pets)



Return to Top
---
Quote of the Day: " The mind is not a vessel to be filled but a fire to be kindled. " ~ Plutarch


---
Looking for the complete Community Events Calendar? Click Here!


---
Return to Top
---
---
Help Support The Baja Western Onion!

We can accept donations by Credit Card, PayPal, cash, check or direct deposit.

For more information, please visit our web site at http://www.BajaWesternOnion.com/donate.asp.
Copyright © 2006 - 2011. The Baja Western Onion. All Rights Reserved. Published Using 100% Recycled Electrons :)
Return to Top
---