On The Web Site:
---
Today's Weather Click for Extended Forecast

---
Community Access
Policia Preventiva
Todos Santos Police
612 145-1052
Commandante Navarro

Ministero Publico
State Police
612 145 0198
Commandante Erigoyen

Bomberos
Fire Department
Cel. 612-142-6387
Commandante Cadena


---





---
Baja Western Onion
Alan Thompson - Publisher
Debra Webster - Advertising
e-mail For General Feedback
---
---
News and Events, Questions and Answers
---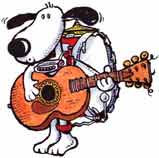 9th Annual Fur Ball - Will be held on Saturday, February 4, once again at the lovely Hotel California. The fun begins at 3:00 p.m. with delicious appetizers and a no-host bar. There will be a raffle for many treasures and a live auction of exquisite art from local artists as well as music and dancing. Dinner, appetizers and dessert all included in the 280 peso ticket.

All proceeds go to the year-round spay and neuter program. Tickets available at El Tecolote and Hotel California or call Angelique - Angelique, bajakitties [- at -] yahoo.com, 145-0250



Physiotherapist Referral - I need the services of a PR for 3 mos. I live close to Pescadero and would like to find one either here or in Todos Santos. I would sincerely appreciate any referrals. Many thanks. - Liz Hewson, lhewson [- at -] hotmail.com

We Can Drive Your Car - Long-term Todos Santos residents looking to drive car back to California. Lots of references, and experience driving the Baja highways. We are looking to leave north by Jan. 11. - Steve Slater, Jaimi.davie [- at -] gmail.com, 612-100-8455



---
Today's Exchange Rate - Mexican Pesos to 1 USD - Courtesy X-rates.com
---
Submit your News and Events, Questions and Answers articles here: http://www.bajawesternonion.com/submitad.asp


Return to Top
---
---
Featured Events This Week
Please Note: The "Featured Events This Week" section is limited to non-recurring community events (Sorry, no "Happy Hours," "Daily Specials," "Weekly Classes," or other recurring business activities or workshops.)
---
Monday, January 2, to Friday, January 6
Heaven on Earth 2012 - Todos Santos. A workshop designed to create a 12' diameter Aztec Calendar out of clay and mosaic materials. Donna Billick, Mark Rivera, and Tom Arie Donch will instruct participants on how to create this exciting community project. Contact: Donna Billick rockartusAaol.com, 530-219-5918

Thursday, January 5
Caffe Todos Santos Art Exposition And Reception - Exhibition Of Paintings By Diane Knight. Caffe Todos Santos will present the art of Diane Knight during the month of January with a reception on Thursday, Jan. 5, from 5 - 7. Refreshments and tapas, main dining area off Legaspi. Exhibition runs to Feb. 6. - Diane Knight, dianekknight [- at -] hotmail.com; angelodalbon [- at -] gmail.com, www.dianeknight.ca, 145-0586

Thursday, January 5, Thru Sunday, January 8
Todos Santos Music Festival - 8 p.m. each evening, Hotel California, Todos Santos. Charity concert to benefit The Palapa Society of Todos Santos, A.C. Two sets per night, featuring Steve Wynn and The Baseball Project (Featuring Peter Buck of R.E.M., Linda Pitmon, and Scott Mccaughey). Free admission, with reserved tables available for suggested $5 per seat charitable donation. Info and reservations: Hotel California, info [- at -] hotelcalifornia.com, www.hotelcaliforniabaja.com, 612.145.0525, Todos Santos

Friday, January 6
5K Run/Walk Organizing Meeting - 4 p.m. to be held at the home of Sylvia St.Clair, Todos Santos. If you are interested in participating or helping in any way, please come to this meeting. If you cannot come to this meeting but are interested in helping, please email or call and let us know what your interests are. - Sylvia St.Clair, sylvia [- at -] bajaarchitect.com, 145-0563 or 612-140-8708

Saturday, January 7
La Garra 2nd Anniversary Celebration - We are celebrating our 2nd anniversary Saturday, Jan. 7. Come join us for a night of dancing & help us celebrate. Los Tercos will be playing their tuba! Cover $80p. First 30 people will receive a free "metroyarda" beer (1ltr.). $15 p. beers all night ! Metroyardas for $25p. - Happy & Chuy Cota, 612-145-0472

Tim Lang Live At Marina's - Surfabilly Music, 6 p.m., Marina's restaurant in Pescadero. Drink specials available all night. - See you there! - Tim , tim [- at -] timlang.net, www.timlang.net, marinasbajapescadero.com/, Pescadero

Sunday, January 8
Reiki Level I Certification Workshop - 12:30 - 5:30 pm, Healing Arts Center of Todos Santos , Todos Santos. Learn Reiki Hands-On Healing. In this course, you will learn how to give Reiki Healing to yourself and to others, and receive Reiki Level I Certification. $75 USD. Register at info [- at -] allisoneaton.com.. Contact: Allison Eaton info [- at -] allisoneaton.com, 612-152-3896, www.allisoneaton.com
---

---
Community Events and Workshops Notification Page - Submit event notices for The Community Calendar or Workshops and Meetings pages.

Anyone planning an event should check the Online Community Calendar before choosing a date to see if something else is already planned and avoid conflicts. Check the Online Community Calendar here: www.bajawesternonion.com/community-calendar.asp -
Return to Top
---

---
Stepping Out - Food, Music, Workshops and Entertainment
---

Hotel Casa Tota and La Santeña In Downtown Todos Santos - Did all that cold and snow up North drive all your best friends come to visit at once? Our proudly modest rooms are the perfect place to send your houseguests (or yourself!) for a night or two ... we'll do the cooking and cleaning so you can enjoy your vacation home, too!

La Santeña is open everyday from 7 a.m. to 10 p.m. serving fresh, handcrafted Mexican food and delicious eggs benedict, Baja Beans coffee and espresso drinks, Mexican wines and creative cocktails in our historic setting and sidewalk cafe, all for a fair price by our friendly (and handsome) servers.

Every Monday Night-Live Music from 6-10 p.m. and community table seating at 7 p.m.- shared conversation, separate checks. HotelCasaTota [- at -] gmail.com, www.HotelCasaTota.com, 145.0590, Todos Santos


Start The New Year Well! - Thank your body for helping you make it through the holidays by treating yourself to a nutrition packed freshly squeezed fruit or vegetable juice from the new juice bar in the Libreria El Tecolote.

WiFi available.

The Best Espresso In Town!

The Daily News Is Here Mon.-Sat. Open At 8:00 A.M.
- Kate Lewis, katemlewis [- at -] yahoo.com, El Tecolote, Todos Santos.
Baja Beans Roasting Co. - Serving specialty coffee and baked goods with style 7 a.m. to 3 p.m. Closed Monday.

And... we are baking up pumpkin pies again for the Holiday season so call us to place an order for you to take one home for your family dessert. Also available are coffee combo gift bags and gift certificates for your friends and family.

Sunday Market, Music and Brunch 10 a.m. to 2 p.m. Come and see for yourself what the Pescadero community has to share. Happy Holidays! - Sandra Wohlers, info [- at -] bajabeans.com, www.bajabeans.com, 612-143-7138, Pescadero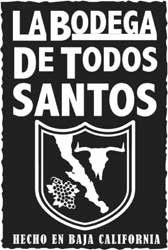 Big Red Wednesday Tonight!!! - Grub, Music, Vino: 5-8 p.m.
Tonight La Bodega will feature Doña Guillermina's Tamales, Tostadas, Sopes y mas ... including plenty of vegetarian options
Live classical guitar by Tolín and scrumdiddlyumptiously structured Baja Red Wines by the glass
Come get your swirl on [- at -] La Bodega on Calle Hidalgo
- La Bodega, labodegadetodossantos [- at -] gmail.com, 612-152-0181, Baja California Sur



Yoga At San Pedrito Surf Hotel - Every Tuesday and Thursday starting this Thursday at 4:30 p.m. www.sanpedritosurf.com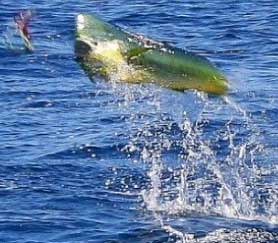 Todos Santos Fishing Charters - Why deal with a middleman? Come direct to the owner/operator
Fully Registered Sportsfishing Company



Bilingual Crew



Top Quality Tackle and Gear
Whether game fishing or whale watching, contact us for your ocean adventures. Visit our website for full details: www.fishingtodossantos.com or www.todossantosfishingcharters.com.

Package deals available when booking fishing and our casita for your complete holiday - www.bajasurtodossantos.com, or call 612-119-7880 or 624-114-1351


La Garra 2nd Anniversary Celebration! - We are celebrating our 2nd anniversary Saturday, Jan. 7. Come join us for a night of dancing & help us celebrate! Los Tercos will be playing their tuba! Cover $80p. First 30 people will receive a free "metroyarda" beer (1ltr.). $15 p. beers all night ! Metroyardas for $25p.

Remember, we will show all of the bowl games as well as the Super Bowl! Space is limited . Chuy will be serving fabulous pizzas by the slice this year! For news & specials - our Facebook page is La Garra Bar - Happy & Chuy Cota, 612-145-0472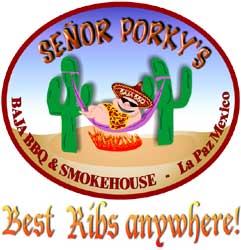 Señor Porky's Baja BBQ and Smoke House! The Best Ribs Anywhere!



New Restaurant in La Paz - Featuring Kansas City slow-smoked meats not found anywhere in Mexico. Now open 7 days a week from 7:30 AM with full breakfast menu and Cappuccino, to 10 p.m., and weekends until midnight. Watch the sunset from our spectacular ocean view! Located on the Malecon in La Paz at Alvaro Obregon #670, on the corner of Allende and Rosales (next to the Arco Hotel).


• New Menu • Daily Specials • Lower Prices • Many New Items Under 75 Pesos •

To ensure the best quality for Porky's Smokehouse Meats, we start with the best meats available. Then we dry-rub the meats with a combination of 20 spices, then slow-smoke for up to 18 hours at low temperature to obtain maximum flavor and tenderness while sealing in the natural juices and smoke flavor that is unmatched anywhere! We know you'll agree that Señor Porky's Baja BBQ and Smoke House are the best you have ever tasted. Menu highlights include:

• Slow Smoked Ribs • Pulled Pork • Beef Brisket • BBQ Chicken • Smoked Bratwurst •

Plus fantastic side orders include Pasta Salad, BBQ beans, Coleslaw, Sweet Potato fries, New Mexico Green Chile with Pork, Caesar Salad and Homemade Deserts. Dine in, or carry out from our "Pig Out" Meats to Go Menu. Download our entire Menu here: files.me.com/richards771/1wclv6. For more information, call 612-129-3667. - Richard Stubbs, richards77 [- at -] pcisys.net, La Paz
---
Submit your Stepping Out - Food, Music and Entertainment announcements here: http://www.bajawesternonion.com/submitad.asp



Return to Top
---
---
Misc. Sales and Services Available
---
Shaw Direct Satellite TV Systems From Canada - Now get quality, North American satellite TV in English:



• ABC, NBC, CBS, Fox and PBS from Detroit, Michigan, Rochester New York, Spokane and Seattle
• NFL Sunday Ticket - Not Available on Dish Network • NBA League Pass, and 80 Other Sports Channels
• HBO and 30 Other Movie Channels • Over 80 High-definition Channels
• Vacation Holds Allow You to Suspend Programming While You're Away • Variety, Family, Music, French and Special-interest Programming


For a list of available Shaw Direct channels, go here: www.bajasatellite.com/shaw-direct-satellite-tv-program-listings.asp. We set up your programming account directly with Shaw Direct, allowing you to manage your account directly. For more information on available Shaw Direct programming and monthly subscription rates, go here: www.shawdirect.ca/english/learn/programming/default.asp.
Complete Shaw Direct System - DSR600 HD Receiver - $698 US
Complete Shaw Direct DVR System - DSR630 HD Receiver with Digital Video Recorder - $1,098 US
Price includes Account activation, and Canadian, US and Mexican Shipping and Importation. Installation not included. A standard single-dish Shaw Direct system installation in the Todos Santos area will run about $200 for labor and materials. Travel fees for installation in remote locations, ground-mount poles, long cable runs, conduit, installation on high roofs or walls, or connections to additional TVs at additional cost. For more information Contact Us today: alan [- at -] BajaSatellite.com, www.bajasatellite.com, (530) 903-4257 (US), (01) 555 351 0882 (Mexico), Baja California Sur


Sea Doo Watercraft - I have 2 1997, Sea Doo XP 2 seater watercraft. Tuned up in La Paz, new batteries, new bottom paint, includes trailer w/new paint. $5000.00 - Jordon Cameron, two40jordi [- at -] hotmail.com, 612-149-5066



Limited RV Sites Available - - New RV Park within walking distance to to beach. Pool, laundry, full hook ups, gated park with excellent security record. Beautiful location in Pescadero. We have a limited number of full hook up sites available for the season and a limited number of permanent resident sites. No other place like this in the area. Very reasonable rates and great people. Call for more details or check out our website at www.mountainshadowrv.com/. Mexican cell: 52 (612) 139-2713; USA Phone: (619) 780-8048; Canada Phone: (604) 210-0564 - Kenny Sewell, mountainshadowrv [- at -] gmail.com, 604-628-9532 - Kennny Sewell, www.facebook.com/pages/Mountain-Shadow-RV-All-Adult-Resort/134505649959493, 52 (612) 139-2713, Pescadero



News From La Canada Del Diablo - We are still collecting clothing, blankets etc. for the children of the Farm Workers. If you have extras, please share. Thank you so much for helping to bring some happiness to children who have so little.
If you are still sleeping on a lumpy mattress, we can help. Top of line, Spring Air Pillow Top Mattresses can help you have a good night sleep. We can beat Costco's prices. Contact us for more information.
Stop by for all your shopping needs. If you are having hard time choosing just the right something, we also offer gift certificates.
Our store hours are: Monday thru Saturday 9 a.m.- 6 p.m.
Don't forget our Fabulous Farmer's Market, every Saturday from 8AM to 12PM.
Have a happy and prosperous 2012! - Pedro, Barbara and the Kids, bperkins0403 [- at -] gmail.com, www.lacanadadeldiablo.com, 612-140-0069


Casa Decor, La Paz, Indoor and Outdoor Furniture - Large 12,000 SQ. FT. Warehouse in La Paz at 560 Marquez de Leon, between Altamirano and Ramirez, Tel: 612-129-3364.

Take a Virtual Tour of our selection online: http://www.youtube.com/watch?v=YJK_MCrzZ3E:

• Largest Inventory In The Baja • Patio Furniture • Wicker, Rattan and Marble
• Rustic Hand Painted Furniture • Lighting • Metal Furniture • Copper Furniture
• Kitchen Cabinets • Doors • Floor and Wall Covering • Art • Accessories
• Fountains and Urns • Mexican Furniture • Imports From Around The World
• Very Unique Selection Of Furniture and Accessories • Furniture Packages




>>> Special! Bring In This Ad For A 10% Discount! <<<


The Best In-stock selection in the Baja of affordable Indoor and Outdoor Furniture at Casa Decor. Three Locations: Casa Decor La Paz, Casa Decor Cabo San Lucas on the Four lane at KM 3.5 next to Artisanos and Natural Marble and Stone, Tel: 888 557 6533 or 624-178-8146, and NOW in Loreto! - Mary Aguirre, Chief Designer, richards77 [- at -] pcisys.net, USA Tel 303 777 5157, http://www.antiquerowmarket.com, Baja California Sur


1985 Jeep CJ7 (Imported) For Sale - I have a 1985 red cj7 jeep with a hard top, and that is imported (Mexican plates) for sale. The price is $3000 USD. It's in great condition and is a perfect Baja vehicle. I'm located in Pescadero BCS, contact me for more information. - Cindy, 612-119-2519



Film Maker/Photographer In Town: - Just putting the word out that I am in the Todos Santos/Pescadero area for a stint and looking to pick up some photo/film work. I have an array of still and HD video equipment and am available to do any sort of multi-media work including weddings/parties, promo videos, real estate videos, web videos, short documentaries or all of the above with still imagery. I have the ability to edit as well. Please let me know if you have any needs! Thanks, Seth Warren. seth [- at -] nrpw.com, skype: sethnrpw or text: 624-174-1130 - Seth Warren, seth [- at -] nrpw.com, www.nrpw.com, 624-174-1130



Recording Studio In La Paz - Westcoast Recording, located at Panther Studios, is a small and friendly audio recording and post production studio with the experience and resources to help you express the great music in your imagination. With over 30 years of playing and recording music, we have developed techniques for cutting the costs of recording and you will be surprised at what you don't need to make a professional sounding CD.

We can help with the development and arrangement of your songs as well as all aspects of recording, mixing and producing them. We consider all types of projects, full CD's, CD EPs, demos, backing tracks or whatever you can imagine. Our studio can easily accommodate a drummer and 3-4 other musicians. - Stefen West, stefenmwest [- at -] hotmail.com, www.westcoastrecording.com, 612-146-2110, La Paz

Jeep Grand Cherokee For Sale - I have a Jeep Grand Cherokee, 1996, 5.9 ltr motor, custom exhaust, custom paint, custom wheels, bilstein shocks. Nice car. $3000.00 - Jordon Cameron, two40jordi [- at -] hotmail.com, 612-149-5066




Check Out Our Awesome Farmer's Markets - Newcomers and locals alike are enjoying the great Farmer's Markets here in Todos Santos and Pescadero. So come on out and enjoy all the creative endeavors that our community has to offer. Saturday from 8-12 at Cañada del Diablo in Todos Santos and Sunday from 10-2 at Baja Beans in Pescadero. BajaPeaceWear will be showing new inventory at both markets this month. With many items On Sale.

We'd like to thank all of our great customers, new and old, for your continued support throughout the years. We wish you Peace, Love, and Good Health in the coming new year. - Shawn & Bonnie O'neill, bajapeacewear [- at -] hotmail.com, www.bajapeacewear.com, Pescadero

---
Submit your Misc. Sales and Services Available/Wanted articles here: http://www.bajawesternonion.com/submitad.asp



Return to Top
---
---
Real Estate, Rentals, and House Sitting - Available/Wanted
---

Long-Term Luxury Rental On The Beach - We are offering the Great Escape; at Cerritos Beach for lease. 2 bedrm, 2 bath, pool, jacuzzi, pool bar, gym, secure, walled and gated, 5 min walk to the dune. Full-time caretaker. All utilities paid. $2000.00 month. Please view our Remax listing: http://www.remaxcabosanlucas.com/Pescadero/Baja_California_Sur/Homes/11-945/Palmar_del_Medio/Agent/Listing_14855028.html - Jordon Cameron, two40jordi [- at -] hotmail.com, www.remaxcabosanlucas.com/Pescadero/Baja_California_Sur/Homes/11-945/Palmar_del_Medio/Agent/Listing_14855028.html, 503-933-2510 or 612-149-5066

Custom Ocean View Home For Rent - 3 bedroom, 3 bath custom ocean view homes in Cerritos Baja California. 1 year lease: $850 USD per month -- incredible value. pescadero bcs rental at hotmail.com, Pescadero

Housesitter Available For Spring/Summer - Starting April (or late March). Great references. Kim . kwexman [- at -] mac.com - , kwexman [- at -] mac.com


Looking To Rent A Home From Jan 25 - Hi, it's Bill and Kit. We're recommended tenants down here in Baja. We've been renting different peoples' homes in the Todos Santos area this winter, and we're looking to rent another one beginning Jan 25 for at least a month, negotiate longer. We need at least two bedrooms. And we want oceanfront! Again! We're a quiet couple in our 50s, with two small chihuahua size dogs. References from other Baja folks, no problem. - Bill Prendergast, wprenderg [- at -] yahoo.com, 612 158 3915

---
Submit your Real Estate/Rentals/House Sitting/Property Management Services articles here: http://www.bajawesternonion.com/submitad.asp



Return to Top
---
Rides or Caravans Available/Wanted
Note: Ads will run for two weeks unless dated. Please list the date in the title, and specify which airport. Goes without saying, everyone shares expenses for beer, gas, food, etc

To remove your ad if you find a ride or caravan, let us know here: www.bajawesternonion.com/submitad.asp -
---



Need a Ride to or From the Airport? Or Someone to Assist You With Errands? - I am a young, bilingual Christian man and I can provide you with rides to or from the La Paz or San Jose Del Cabo airports. I can also help you with courier services, errands, or navigating the intricacies of dealing with Mexican businesses and the government; Car Registrations, TelCel and TelMex, CFE, Seguro Social, etc.

Reasonable Rates - Contact: Ernesto, Cel. 612-117-7497, ernie_net [- at -] hotmail.com


Driver Needed From Santa Cruz To Todos Santos Or La Paz - Would like to find someone to drive my car. I am in Todos Santos and my car is in Santa Cruz, CA. I would be willing to pay expenses for the trip. My car is a beautiful 1982 Mercedes Benz which runs great and has just been serviced and checked with new tires, ready for the trip. - Sumitra Peterson, photosumitra [- at -] sbcglobal.net, no phone yet, Todos Santos

Ride From SJD To TS Jan. 4 - Looking for ride to Todos from UA 1:45P arrival from SFO on 1/4. Can also deliver a car back from SJD. - Mike Cerre, mike [- at -] globetv.com, 415 987-2020

Heading to LA Friday, Jan. 5 - Female with dog in outback wagon. 612-134-9764. Will arrive in LA Sun prob if anyone needs a ride give me a call. - Rims, Circusgirl 77 [- at -] yahoo. Com, 612-134-9764

Ride To Cabo Airport Needed Jan. 5 - Hey, I'm looking to ride share to the Cabo airport from Todos Santos Jan. 5. My flight leaves at 3 p.m. so I need to be there by 1 p.m. I'm more than willing to share gas and can be reached by email: timyab [- at -] Hotmail.com. Look forward to hearing from you. - Tim Bolton, timyab [- at -] hotmail.com

Need A Ride >From SJD Airport To TS Jan. 13 - I need a ride from Los Cabos Airport January 13 to Todos Santos. My plane arrives at 11;50 AM. Thanks, Rick - Rick Myers, otter43 [- at -] hotmail.com, 775-224-0156

Ride Needed from SJDC Airport to Todos Santos - Need a ride from Cabo airport to Todo Santos Jan 16, will share taxi. - Cristi, clfedryna [- at -] hotmail.com, Todos Santos

---
Submit your Rides or Caravans Needed/Available articles here: http://www.bajawesternonion.com/submitad.asp



Return to Top
---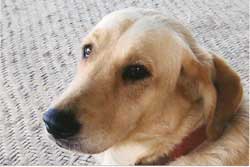 Pet Corner (Lost and Found pet articles will run for two weeks)
Let us know if you find or place your pet so we can remove your ad -
---

Have You Seen Leyla?? - Attention Pescadero Residents - Please help! I've just returned from a trip to find out that my beautiful (very blonde!) "golden retriever" mix, "Leyla" - my faithful companion for more than three years - "went missing" around the 10th of December. The people that I'd paid to care for her are clueless - and I am truly beyond heartsick! She left from my yard in north Pescadero - right by the Huerta Huizapol - a few blocks (on the right-hand side) before the Pemex if you're coming in from Todos Santos. I'm offering a generous reward for your help in returning Leyla to her home! She's very people-friendly and loves car rides. Please call me if you have any information and can help. - Barbara Chick, 044-612-154-5983, Pescadero

Stray Dog Needs Ride To Cabo Humane Society - During the fireworks a dog showed up at my casa. A brindle pit bull, skinny, scared, humble. I can't keep him and have no way to take him to Cabo to the Humane Society. Can you help? I live in Todos Santos, in the otro lado. 612-118-7393 - Anne Marie Maurier, l.maurier [- at -] yahoo.com, 612-118-7393

Help Us Find a Home for This Little Guy - Someone left us this little "gift in the night" We cannot keep him. We have tried the usual refuge places to no avail. Our only alternative is to put him to sleep. He is litter box trained and has been treated for fleas. He is very well-behaved and is on the rebound from near starvation. Please help him. We live in Todos Santos in the Las Brisas Barrio. - Leo, 612-103-9576

Looking For A Better Life - We Ran Away From Home - Hi, Our names are Gus & Scout and we're brothers. We left home because there were 11 of us and we just didn't all get along very well. And, a dog had recently killed one of our brothers and later attacked our sister. It was getting scary.

We're 18 months old, fixed, and can be friendly. I have gray and black stripes with white feet and am big for my age. Gus is totally black, green eyes, and average size. Our owners miss us a lot and just want people in Pescadero (just north of the Tequila Factory by the beach) or there about -- to know that we're cool cats and could use a little love and food if you see us hanging around. We're outdoor cats and can fend for ourselves but... Thanks for reading about us and please be nice to us if we stop by for a visit :-) - Bonnie, bajapeacewear [- at -] hotmail.com, Pescadero

Lost Golden Retriever - Lost GR in North Pescadero area 3 weeks ago. Was sick with weepy eyes and caretakers let her go. Am home now and heartbroken. If you have seen her(Layla), please call Barbara Chick at 612-154- 5983. Reward - Barbara Chick, 612-154-5983

Blue Healer Needs New Home - Blue Healer, beautiful 1 year old, need to give away as she does not get along with my older dog and I'm worried for her safety. Great dog, very loyal. For pictures, let me know. - bdeacon [- at -] me.com


Home For The Holidays? - Sweet Lobo was brought from Punto Lobos to the spay and neuter clinic, where everyone fell in love with him. Lobo has lots of love to give and after fostering him for only a few weeks, he also shows that he will make an excellent watchdog. Lobo has house manners, has been neutered, vaccinated and with his pedicure and bubble bath he is a beautiful dog ready for his forever home. To make Lobo's holiday wish for a home come true, please contact - Connie Mical, conan [- at -] frontiernet.net, 178-0081, Todos Santos

Dog Needs a New Home and Love - Lovely puppy is looking for a new home. She is very friendly and loves children, and needs a home with more space (a yard she can play). I can send pictures if anyone is interested. Thanks. - Gelacio Orozco, gelacio_tds [- at -] hotmail.com, Todos Santos

Good Info On What To Do If You Lose Your Dog In Baja (or Anywhere) - This excellent article courtesy of Baja Insider: www.bajainsider.com/baja-life/pet-care/findinglostdogs.htm -
Impossible to Resist! - New arrivals at Kitty Heaven despite all of our efforts to spay and neuter (but without the help of the community, there would be even more!).

All colors, all very young and playful. For more information, call Angelique at 612-145-0250 or write her at BajaKitties [- at -] Yahoo.com

Kitty Heaven is the only all-cat refuge in Baja California Sur. Visit us on the web athttp://bajarescue.org/#KittyHeaven.

We survive via your kind donations. To send your support, please click the "Donate" button below:


---
Submit your Pet Corner articles here: http://www.bajawesternonion.com/submitad.asp (and remember to Spay and Neuter your pets)



Return to Top
---
Quote of the Day: " We tend to forget that happiness doesn't come as a result of getting something we don't have, but rather of recognizing and appreciating what we do have. " ~ Frederick Keonig


---
Looking for the complete Community Events Calendar? Click Here!


---
Return to Top
---
---
Help Support The Baja Western Onion!

We can accept donations by Credit Card, PayPal, cash, check or direct deposit.

For more information, please visit our web site at http://www.BajaWesternOnion.com/donate.asp.
Copyright © 2006 - 2011. The Baja Western Onion. All Rights Reserved. Published Using 100% Recycled Electrons :)
Return to Top
---