On The Web Site:
---
Today's Weather Click for Extended Forecast

---
Community Access
Policia Preventiva
Todos Santos Police
612 145-1052
Commandante Navarro

Ministero Publico
State Police
612 145 0198
Commandante Erigoyen

Bomberos
Fire Department
Cel. 612-142-6387
Commandante Cadena


---





---
Baja Western Onion
Alan Thompson - Publisher
Debra Webster - Advertising
e-mail For General Feedback
---
---
News and Events, Questions and Answers
---
Carnival Troupes Parade Celebrates Arts Festival - To celebrate 15 years of the "Todos Santos Arts Festival," the organizing committee is preparing, among other interesting activities, a carnival troupes parade to be held at noon Sunday, Feb. 5, starting from Pedrajo street (At the gateway to Los Cabos) and ending in the public square for a 4-hours-of-fun show.

Among those invited to participate are drummers, stilt walkers, fire performers, jugglers, cheerleaders and the like, and any person or group who is willing to dress in fantasy costumes to dance and join the fun and joy. Dulce Chávez, circus performer, and Borut Bucinel, creative producer and performer from Slovenia, will lead the project. For more information call Heriberto Parra Hake at 612-117-3945 or write hparra [- at -] prodigy.net.mx. Also, you can call Dulce Chávez at 612-156-5652 or write her at amayaum [- at -] gmail.com - Heriberto Parra Hake, hparra [- at -] prodigy.net.mx, 612-117-3945, Todos Santos
Increase Accesibility To Organics - In CA and NM CostCo has many organics, i.e. eggs, butter, milk. some fruits/vegies,chips, and more. Each time I or any of my friends went in we took a minute to tell the manager how much we appreciated the organics and how, because they were available, we spent more money at CC instead of health food stores. I'm going to begin that practice here as well. If enough of us did that with enough perseverance, well, then, we would initiate change. Thanks, Janel - Janel Beeman, janelb3 [- at -] yahoo.com
Tennis Anyone? - My gardener has a bright, 13-year-old son who speaks some English and would like to learn how to play tennis. He has a racquet but no one to teach him or a place to play. Is there anyone in Todos Santos who can help him? Muchas gracias, John Stokes - John Stokes, casasoluna [- at -] gmail.com
Petition To Telcel For G3 Service In Migrino - Looking for residence in Rancho Migrino to sign a petition to present to Telcel to upgrade internet and phone service from EDGE to G3. I live just north of the tower. Please reply to David. - David Tracy, dtracy911 [- at -] yahoo.com, 624-121-1212, Rancho Migrińo
Chorro Or Bluegrass Anyone? - Advanced level mandolin player looking for chorro lessons and/or other musicians interested in getting together to play bluegrass, swing, oldtime or chorro, Dec 14 - 26. - Jolyn Wells-Moran, jowellsmoran [- at -] gmail.com, Pescadero
Found Keys On Las Playitas South Of La Pastora - Found "Bodega Bay Marine Laboratory" key fob with keys on Las Playitas South Of La Pastora. Call and describe if they are yours. - Jan Gould, tony [- at -] gouldsite.com, 612-133-2272
Open Reading - Sunday, Dec. 18, 4 p.m. at the Galeria de Todos Santos. Let us hear from all you aspiring writers. - Scotty Mclemore, scottybcs [- at -] hotmsil.com, 612-100-5872
Would Like to Rent a Car - I am looking for a reliable car to rent from Jan. 12 to Jan. 20 in Todos Santos. I will be staying at Rancho Nuevo. I have a squeaky clean driving record and good insurance. - Penelope La Montagne, onepenelope [- at -] comcast.net, (707) 583-4949
Count The Days, Mark Your Calendar - Saturday, Dec. 17, the action starts at 9 a.m.. Art Swap Day at Chuck & Angie's, 259 Camino del Pacifico. All interested participants please call or Email so we have an indication of interest. Artists and collectors prepare to trade/buy art from each other. Add something new to your home and let someone enjoy the art you want to exchange. This should be a fun experiment in the "barter" system. - Chuck Cimino, carlosylina [- at -] hotmail.com, 145-0562
Wanted: Car Rental 1-month - 1-month car rental wanted (Dec. 7-Jan. 7) for mostly-or all-local TS driving. Two CA responsible authors (seniors). - Joel Kramer, joeldiana [- at -] joeldiana.com, 612-178-0092 (TS landline), Todos Santos
---
Today's Exchange Rate - Mexican Pesos to 1 USD - Courtesy X-rates.com
---
Submit your News and Events, Questions and Answers articles here: http://www.bajawesternonion.com/submitad.asp


Return to Top
---
---
Featured Events This Week
Please Note: The "Featured Events This Week" section is limited to non-recurring community events. Sorry, no "Happy Hours," "Daily Specials," "Weekly Classes," or other recurring business activities or workshops. You can find a list of recurring weekly meetings and workshops online at www.bajawesternonion.com/workshops-meetings.asp.
---
Monday, December 05, and Tuesday, December 06
Submit Work For Small Works Show, Dec 5th and 6th - Small works (no larger than 12" on a side) may be submitted for the Christmas sale between 11 a.m. and 1 p.m. at Cafelix, Todos Santos. Up to 5 pieces for a total of 50 pesos. Contact: Tori Sepulveda oscarntori [- at -] yahoo.com, 612-136-6738

Tuesday, December 06
Theater And Circus Workshops For Kids Begin - - Artistic workshops for Kids from 6 to 13 years old at ¨La Arca¨ in Todos Santos offered by Borut Bucinel Slovenian, theater director, and Dulce Chavez, Mexican circus performer, every Tuesday and Thursday starting Dec. 6, from 4 to 5.30 p.m. Bring your kids to have fun and to learn new artistic skills (Dancing, acrobatics, objects manipulation and acting). - Dulce Chavez, amayaum [- at -] yahoo.com.mx, www.unicirka.wordpress.com, 612-156-5652

Se Habla...la Paz Presentation - Courtesy La Paz Gringos - La Virgin de Guadalupe (one of the most important religious holidays of the year), 1:15 PM, Sanctuario de Guadalupe, 5 de Febrero y Serdan in La Paz. Meet at the main entrance. Free, handouts available. - Se Habla...la Paz, Spanish Language School, Francisco I, Madero #540, La Paz, info [- at -] sehablalapaz.com, (612) 122.7763
Wednesday, December 07
Drawing Classes Resume - 9:00 11:00, Drawing classes will resume on Wednesday, Nov. 23, and will continue on Wednesdays through December. Come enjoy drawing and painting in a positive learning environment. All levels are welcome. Contact: Tori Sepulveda oscarntori [- at -] yahoo.com, 612-136-6738

Thursday, December 08
Meet the Artist Series 2011-12 - 5:30 p.m., Cafelix Coffee & Kitchen, Todos Santos. Hear four different artists tell their stories of how and why they create their art. Featured speakers are Jennifer Power, Diane Knight, Erick Ochoa and Frank Pedley. Benefits the Palapa Society. Contact: Michael Mcallister, heronsnestbaja [- at -] earthlink.net

Small Works Christmas Art Show - 6 p.m., Cafelix, Todos Santos. Paintings no larger than 12 x 12 plus frame will be shown. The opening reception will be today after Jennifer Power's meet-the-artist talk. Contact: Tori Sepulveda oscarntori [- at -] yahoo.com, 612-136-6738

Saturday, December 10
Ninth Annual World-class Garage Sale - 9 a.m., La Cañada del Diablo, Todos Santos - Call Barbara Perkins to reserve your space. Contact: Barbara Perkins bperkins0403 [- at -] gmail.com, 612-140-0069, www.lacanadadeldiablo.com

Annual Rummage Sale/Tianguis to Benefit the Cats at Kitty Heaven - Part of the 9th Annual Garage sale at La Canada del Diablo. Please donate household goods, working electronics or any other items to our sale (and our cause). Kitty Heaven is the only cat refuge in Todos Santos and is funded solely through donation. Contact: Angelique, bajakitties [- at -] yahoo.com

Benefit Concert For The Kids of Hogar de Los Niños - 5 p.m., La Esquina, Todos Santos. Music provided by Forest & Friends, Jay Nash, Tim Lang & AK-47. Ben & the Men perform at 10:30 p.m. Beer, wine and 2 X 1 margaritas available. Limited tickets at La Esquina or San Pedrito Surf Hotel for 70 pesos. A silent auction will be held. Please bring donations of shoes and clothing. - Andres Keller, ak4pgh [- at -] yahoo.com, 612-133-9602, Todos Santos

Saturday, December 10 - Sunday, December 11
Street Photography Workshop - Todos Santos. Improve "how to see" photographically, going from snap shots to fine art. Led by Judith Farber. Open to all photo enthusiasts and all cameras. Private critiquing sessions also available. Level 1 and level 2 (for those who've taken the class before). $50 US (700MXN – email for pesos payment). Info and registration: SundaysInNY.com/todos/ - Judith Farber, jf [- at -] SundaysInNY.com, Baja California Sur

---

---
Community Events and Workshops Notification Page - Submit event notices for The Community Calendar or Workshops and Meetings pages.

Anyone planning an event should check the Online Community Calendar before choosing a date to see if something else is already planned and avoid conflicts. Check the Online Community Calendar here: www.bajawesternonion.com/community-calendar.asp -
Return to Top
---

---
Stepping Out - Food, Music, Workshops and Entertainment
---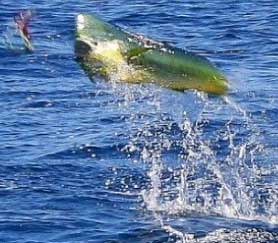 Todos Santos Fishing Charters - Why deal with a middleman? Come direct to the owner/operator
Fully Registered Sportsfishing Company



Bilingual Crew



Top Quality Tackle and Gear
Whether game fishing or whale watching, contact us for your ocean adventures. Visit our website for full details: www.fishingtodossantos.com or www.todossantosfishingcharters.com.

Package deals available when booking fishing and our casita for your complete holiday - www.bajasurtodossantos.com, or call 612-119-7880 or 624-114-1351
Cafelix Presents Tracy Durland In Concert/Cafelix Presenta Tracy Durland En Concierto - Mark your calendars for Wednesday, Dec. 28, 7-9 p.m. for an evening of romantic classics in both Spanish and English. Enjoy the songs of our two cultures that have endured through time to become part of the musical heritage of our countries. Added to the mix: some French favorites will contribute more flavor to make it a truly unique experience for you during the holidays. Hope to see you there!

Marca su calendario para una noche de clasicas romaticas en Espanol e Ingles el Miercoles, 28 de Diciembre. Disfruta las canciones de nuestras dos culturas que han durado por tiempo por ser una parte de nuestra herencia musical de nuestros paises. Ademas de la mescla, unas canciones Francesas anadan sabor para una experiencia unica para Vds. durante los dias de fiesta. Te Espero! - Name Withheld By Request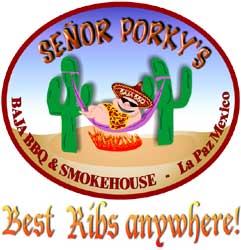 Señor Porky's Baja BBQ and Smoke House! The Best Ribs Anywhere!



New Restaurant in La Paz - Featuring Kansas City slow-smoked meats not found anywhere in Mexico. Now open 7 days a week from 7:30 AM with full breakfast menu and Cappuccino, to 10 p.m., and weekends until midnight. Watch the sunset from our spectacular ocean view! Located on the Malecon in La Paz at Alvaro Obregon #670, on the corner of Allende and Rosales (next to the Arco Hotel).

To ensure the best quality for Porky's Smokehouse Meats, we start with the best meats available. Then we dry-rub the meats with a combination of 20 spices, then slow-smoke for up to 18 hours at low temperature to obtain maximum flavor and tenderness while sealing in the natural juices and smoke flavor that is unmatched anywhere! We know you'll agree that Señor Porky's Baja BBQ and Smoke House are the best you have ever tasted. Menu highlights include:

• Slow Smoked Ribs • Pulled Pork • Beef Brisket • BBQ Chicken • Smoked Bratwurst •

Plus fantastic side orders include Pasta Salad, BBQ beans, Coleslaw, Sweet Potato fries, New Mexico Green Chile with Pork, Caesar Salad and Homemade Deserts. Dine in, or carry out from our "Pig Out" Meats to Go Menu. Download our entire Menu here: files.me.com/richards771/1wclv6

For more information, call 612-129-3667. - Richard Stubbs, richards77 [- at -] pcisys.net, La Paz
Casa Catalina y Galeria - Casa Catalina y Galeria is now showing art by Ezra Katz, Catherine Edwards and Charles Stewart. The new gallery room is filled with beautiful paintings as well as fun things for your home. Lots of new merchandise for this Christmas season! Store hours are Monday thru Friday, noon until 5 p.m.; Saturdays, noon until 3 p.m. For more information, call 612-145-0338
Reiki Treatments - at the Healing Arts Center of Todos Santos. Reiki is a stress-reduction technique that promotes balancing of the mind, body and spirit. During a Reiki Treatment, the client lies fully clothed on the massage table, while the practitioner directs life force energy in concentrated form through the hands. Reiki is a gentle and non-invasive form of holistic health that works to dissolve the roots of physical and emotional discomfort, returning us to our true nature of peace, love and joy. Benefits include a clear and calm mind, reduction of physical pain and inflammation, increased vitality, enhanced personal awareness and meditation practice.

$50 US or pesos equivalent, includes a Chakra Balancing. 2-for-1 Introductory Price until December 30. Inquire now to take advantage of this limited time offer. For an appointment or for more information on Reiki and what it can do for you, call Allison Eaton at 612-152-3896 or email info [- at -] allisoneaton.com, www.allisoneaton.com.

Reiki Level 1 and 2 Certification With Relaxing Yoga Retreat - Learn to heal with the hands while enjoying daily yoga, meditation and breath exercises. All levels are welcome and accommodated. Dec. 18 to 20, 7:30 am to 6 pm, Yandara Yoga Institute, $290 Commuter. $640 Residential (those sleeping on premise). Meals included. Allison Eaton, info [- at -] allisoneaton.com, www.allisoneaton.com, 612-152-3896.
Noche De Moda Runway Show
Dec. 27 at 5 p.m. at La Esquina/Casa Dracula
Presented by Joella Corado, Linda Hamilton and La Esquina
Featuring: Belazul Swimwear, Nomad Chic, Mixtica/Noda Concept & More
Tickets: 80 mn per person in advance/100 mn per person at the door
Tickets on sale Dec. 6 at Pura Vida, La Esquina & Casa Dracula
An event you won't want to miss!

- Linda Hamilton, linda [- at -] lindahamiltondesigns.com, www.LaEsquinaTS.com, 612.105.2857, Todos Santos

Ashtanga Yoga With Zandro Is Moving - Zandro's classes are moving after 7 years in the Arca. His new home is Alas y Olas Gallery - Casa Franco. 3 doors west of Hotel California on Juarez. Same days and same time, Thursdays and Saturdays at 9:00 am. Please come and join us in this new and beautiful setting. Can't wait to see you there. - Daphna Jindrich, alasyolasgallery [- at -] hotmail.com, 612-159-1234
Hotel California - Bistro Santo Vino & Wine Bar is now open for lunch. Hours Noon to 10 p.m. Daily, Closed on Sunday. Reservations Recommended

Hotel California presents The Todos Santos Music Festival, featuring Peter Buck of REM a benefit for the Palapa Society of Todos Santos, A.C. January 5-21. For more event information and band schedule click here.

Click Here to view our Online Store
Keep up with the latest Hotel California info by joining our facebook fan page
Follow us on facebook

- Debbie Stewart, info [- at -] hotelcaliforniabaja.com, www.hotelcaliforniabaja.com, (011-52) 612-145-0525, Todos Santos
Se Habla...la Paz Presentation - Courtesy La Paz Gringos - La Virgin de Guadalupe is the cultural presentation this week, Dec 6th, 1:15 at the Sanctuario de Guadalupe on 5 de Febrero y Serdan. We will meet at the main entrance and then as a group go to the area of the church where we will have the presentation. Everyone is welcome to attend, FREE, handouts available. This upcoming holiday is one of the most important religious holidays of the year. ˇBienvenidos! - Se Habla...la Paz, Spanish Language School Francisco I, Madero #540, info [- at -] sehablalapaz.com, (612) 122.7763
---
Submit your Stepping Out - Food, Music and Entertainment announcements here: http://www.bajawesternonion.com/submitad.asp



Return to Top
---
---
Misc. Sales and Services Available
---

Pacific Window Washing - Professional Home Window Washing. Now servicing:

• San Jose del Cabo • Cabo San Lucas • Rancho Migrino • Elias Calles • Pescadero • Todos Santos
• and Anywhere In Between...


Free estimates. - Mark 612-143-3316, pacificwindowwashing [- at -] gmail.com

Come See What You Are Made Of! - Dr. Bill Sniechowski, D. C. is offering free body composition analysis (% body fat, lean mass and total weight) this Saturday, Dec. 10 at his office in La Canada del Diablo from 9-11. Full body Chiropractic care and Nutritional Consultations also available by appointment. - Dr. Bill Sniechowski, DrBill.Baja [- at -] yahoo.com, 624-118-1603
Limited RV Sites Available - - New RV Park within walking distance to to beach. Pool, laundry, full hook ups, gated park with excellent security record. Beautiful location in Pescadero. We have a limited number of full hook up sites available for the season and a limited number of permanent resident sites. No other place like this in the area. Very reasonable rates and great people. Call for more details or check out our website at www.mountainshadowrv.com/. Mexican cell: 52 (612) 139-2713; USA Phone: (619) 780-8048; Canada Phone: (604) 210-0564 - Kenny Sewell, mountainshadowrv [- at -] gmail.com, 604-628-9532 - Kennny Sewell, www.facebook.com/pages/Mountain-Shadow-RV-All-Adult-Resort/134505649959493, 52 (612) 139-2713, Pescadero

Come Have A Drink & Learn About Advertising With Concierge! - Concierge: Todos Santos & Pescadero invites you for a cocktail, appetizer, and quick 15 minute presentation about this new publication. Are you a local business owner? Or a homeowner trying to sell or rent your property? This could be a very affordable way to reach you're target market, in-hand! Whatever your product, if it's local, let's talk about your advertising needs. It's a bilingual presentation so tell your Spanish speaking friends. And, there's an "On-A-Budget" section of the book for those of us with 'taco stand' advertising budgets – all potential advertisers are welcome. Come join us!
When: Thursday, December 8, 2011
Where: Perico Azul Café – Corner of Topete & Centenario, Todos Santos
Time: 6:00pm drinks, 6:30pm presentation
Please RSVP so we have a space and drink for you. - Brenda Casillas, brendacasillas [- at -] hotmail.com, 612-141-6297, Todos Santos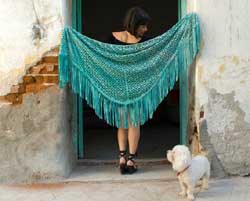 Nomad Chic At Casa Dracula - ...
- an evolving collection of apparel, jewelry, and accessories from around the globe.

- Coming to Casa Dracula Dec. 12 thru 31

- Monday to Saturday - 9 a.m. to 5 p.m. (or by appointment)
- Linda Hamilton, linda [- at -] lindahamiltondesigns.com, 612-105-2857, Todos Santos



Casa Decor, La Paz, Indoor and Outdoor Furniture - Large 12,000 SQ. FT. Warehouse in La Paz at 560 Marquez de Leon, between Altamirano and Ramirez, Tel: 612-129-3364.

Take a Virtual Tour of our selection online: http://www.youtube.com/watch?v=YJK_MCrzZ3E:

• Largest Inventory In The Baja • Patio Furniture • Wicker, Rattan and Marble
• Rustic Hand Painted Furniture • Lighting • Metal Furniture • Copper Furniture
• Kitchen Cabinets • Doors • Floor and Wall Covering • Art • Accessories
• Fountains and Urns • Mexican Furniture • Imports From Around The World
• Very Unique Selection Of Furniture and Accessories • Furniture Packages




>>> Special! Bring In This Ad For A 10% Discount! <<<


The Best In-stock selection in the Baja of affordable Indoor and Outdoor Furniture at Casa Decor. Three Locations: Casa Decor La Paz, Casa Decor Cabo San Lucas on the Four lane at KM 3.5 next to Artisanos and Natural Marble and Stone, Tel: 888 557 6533 or 624-178-8146, and NOW in Loreto! - Mary Aguirre, Chief Designer, richards77 [- at -] pcisys.net, USA Tel 303 777 5157, http://www.antiquerowmarket.com, Baja California Sur

Dr. Sunday Myers Coming To Town - Dr. Sunday Myers will be in Pescadero this Thurs, Dec. 8 to give treatments and there are only a couple of appointments available. Call or email if interested. - Robert Quirk, rq [- at -] todossantosrentals.net, (624) 147-0326
---
Submit your Misc. Sales and Services Available/Wanted articles here: http://www.bajawesternonion.com/submitad.asp



Return to Top
---
---
Real Estate, Rentals, and House Sitting - Available/Wanted
---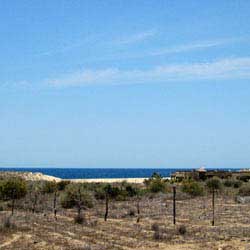 Quality Land, Dirt Cheap, Still Available - A few pieces are still left, and prices have been reduced again. On the list to move in Las Tunas are 2 adjacent lots, 1416 m2 each, ocean views, on a direct access to the beach with underground services at $25,000 USD each or under $18 per m2.

Pescadero features two super special deals: A commercial parcel on Highway 19 just south of the Sandbar with 91 meters of frontage on the highway and a total of 3913 square meters at only $59,000 USD; or only $15/m2 and also a beautiful 3 hectare farm (7.5 acres) subdivided into 20 lots for a total price of $325,000 USD.

These are fire-sale prices for the sellers, but they need to sell these properties quickly. The current offering prices are way below cost and around the same as prices in 2003 or so. Please call or email for more information or tours. - Roc Fleishman, roc [- at -] pescadero-properties.com, www.realestatetodossantos.com, 612-348-5468
Housesitters Available January (also December if Needed) - Responsible senior couple (authors) wants to housesit (or possibly sublet) in Todos Jan. 2-11 or maybe longer--but can start earlier in December if needed. (We're here now with TS friends.) Our website is www.joeldiana.com. - Joel Kramer, joeldiana [- at -] joeldiana.com, 612-132-0074 cell, Todos Santos

---
Submit your Real Estate/Rentals/House Sitting/Property Management Services articles here: http://www.bajawesternonion.com/submitad.asp



Return to Top
---
Rides or Caravans Available/Wanted
Note: Ads will run for two weeks unless dated. Please list the date in the title, and specify which airport. Goes without saying, everyone shares expenses for beer, gas, food, etc

To remove your ad if you find a ride or caravan, let us know here: www.bajawesternonion.com/submitad.asp -
---
Ride Share To La Paz - Need to get to TelCel office in la Paz to get a sim card. Will pay for round trip in gas and buy u lunch for a ride. Please write me at electricshadow [- at -] mail.com - Tall Man, electricshadow [- at -] mail.com, Pescadero

Caravan Wanted to Todos Santos in December - Want to caravan to Todos Santos area in early December, could meet with you anywhere from Santa Rosa, CA, to San Diego. Please email Debra at goodthym [- at -] mcn.org - Debra Dawson, goodthym [- at -] mcn.org

Looking For Vehicle To Drive - Looking to drive someone's vehicle down to Baja for the Winter. I will be leaving early December to Todos Santos from Santa Cruz. Thank you. - Angie Young, mpyogi1 [- at -] gmail.com, Todos Santos



Need a Ride to or From the Airport? Or Someone to Assist You With Errands? - I am a young, bilingual Christian man and I can provide you with rides to or from the La Paz or San Jose Del Cabo airports. I can also help you with courier services, errands, or navigating the intricacies of dealing with Mexican businesses and the government; Car Registrations, TelCel and TelMex, CFE, Seguro Social, etc.

Reasonable Rates - Contact: Ernesto, Cel. 612-117-7497, ernie_net [- at -] hotmail.com


Driving the Baja Northbound! - Leaving Cabo on the 7th or 8th of December, looking for one or more passengers to chip in for gas and drive. Drop off can be San Diego or Phoenix. Lots of room in Yukon going north. Will be heading south around the 19th, limited room southbound. Call Roger at 624-129-2179, or write mach231 [- at -] gmail.com - Roger Anthony, mach231 [- at -] gmail.com, 624-129-2179

Caravan To Todos Santos - Looking to caravan to Todos Santos. We need flexible dates. Earliest we can meet in San Diego, San Ysidro or Tecate to cross is Sunday, Dec. 11, but more likely the first part of that next week. We have done the drive four times. Have two dogs and cat (super nice). We will push to get there in two and a half days. If you are flexible send me an email! - khpescado [- at -] gmail.com

Caravan Phoenix-Nogales-Guaymas-Ferry To Santa Rosalia-Loreto - Am planning to drive above route sometime between Thanksgiving and Dec. 10, within that period my dates are flexible. Would like to caravan all or part if possible. Contact: - Roberta, rhintransit [- at -] yahoo.com

Ride Needed To SJD Airport Dec. 13 - This is perhaps a long shot, but trying anyway. Need to be there at 9 a.m. Two people and pet. Only two small suitcases and large cage for the pet. - Marianne Buijs, mabuijs [- at -] yahoo.ca, 612-103-2440, Todos Santos

Ride Sought Dec. 13 - I need a ride from the San Jose del Cabo airport to Todos Santos at noon on Dec. 13, 2011. I'll also need a ride back to the airport and back on Dec. 23 and Jan. 1. Anyone who goes in frequently with whom I can ride along and pay for the gas or who does driving back and forth as a service, please feel free to contact me. I am coming from Victoria, BC. Canada. Thanks, Judy. - Judy Lightwater, jlightwater [- at -] shaw.ca, 250-598-6034, Todos Santos

Baja Via Baja Ferries Mid-December - Traveling through Nogales, around Dec. 17. Plan on taking the Baja Ferry to La Paz on or around Dec. 19. Is anyone traveling that route and would want to convoy together? Safety in numbers. I speak fluent Spanish and can help with translating. Let me know, Sylvia, treaturfeet [- at -] yahoo.com or phone 928-282-5969 - treaturfeet [- at -] yahoo.com, Los Barriles


---
Submit your Rides or Caravans Needed/Available articles here: http://www.bajawesternonion.com/submitad.asp



Return to Top
---
Pet Corner (Lost and Found pet articles will run for two weeks)
Let us know if you find or place your pet so we can remove your ad -
---

Dog Needs a New Home and Love - Lovely puppy is looking for a new home. She is very friendly and loves children, and needs a home with more space (a yard she can play). I can send pictures if anyone is interested. Thanks. - Gelacio Orozco, gelacio_tds [- at -] hotmail.com, Todos Santos

Gorgeous Siamese Cat - Blond, blue-eyed, long-haired outside cat with a star on her forehead needs needs new home to watch over. She hunts, she is spayed. Call 612-178-0070 or email karlamfreeman [- at -] gmail.com - Karla Freeman, karlamfreemn [- at -] gmail.com, 612-178-0070, Todos Santos

Missing Great Dane - Missing dog, answers to the name of Apollo. It is a male Great Dane, short hair, gray with black spots, it has a yellow chain. It got lost arround Las Flores, last seen on Wednesday, Nov. 23. Please contact us if you`ve seen it. - Julio Rodriguez, julio_01diaz [- at -] hotmail.com, 612-154-6284, Baja California Sur

Good Info On What To Do If You Lose Your Dog In Baja (or Anywhere) - This excellent article courtesy of Baja Insider: www.bajainsider.com/baja-life/pet-care/findinglostdogs.htm -


Dog Lost? Check with Baja Dogs - If you have lost a dog, please check with Baja Dogs La Paz at 612-155-8948 or email lostdog [- at -] bajadogs.org. We quite often have dogs at the refuge that we hope owners will claim.

Dogs for Adoption: We have many wonderful dogs for adoption. Please come out and visit the refuge in El Centenario or call 612-155-8948. All of our dogs are vaccinated, spayed or neutered and healthy.

How to Donate: To donate to Baja Dogs La Paz, you can do so through Pay Pal, donate directly through our bank: Bancomer, Account #164033159; donate directly at the refuge or email bdlp [- at -] bajadogslapaz.org and we will make arrangements to pick up your donation. We also are very grateful for any donations of any type of dog food. Please call 612-140-2575 for pick up. Thank you!

All donations are used for general operating and maintenance of the refuge, our spay and neuter campaign and education programs. You may choose where you want your money spent. 100% of all donations to Baja Dogs La Paz, AC are used to help rescue street dogs in La Paz or to reduce their numbers. Donations pay for food, medication, veterinary care, utilities and water, cleaning supplies, etc., and 1 full-time and 2 part-time staff members who care for the dogs 7 days a week. No Board Member receives compensation. - Mario, info [- at -] bajadogslapaz.org, www.bajadogslapaz.org/, 612-155-8948, La Paz


---
Submit your Pet Corner articles here: http://www.bajawesternonion.com/submitad.asp (and remember to Spay and Neuter your pets)



Return to Top
---
Quote of the Day: " A good conscience is a continual Christmas. " ~ Benjamin Franklin


---
Looking for the complete Community Events Calendar? Click Here!


---
Return to Top
---
---
Help Support The Baja Western Onion!

We can accept donations by Credit Card, PayPal, cash, check or direct deposit.

For more information, please visit our web site at http://www.BajaWesternOnion.com/donate.asp.
Copyright © 2006 - 2011. The Baja Western Onion. All Rights Reserved. Published Using 100% Recycled Electrons :)
Return to Top
---