On The Web Site:
---
Today's Weather Click for Extended Forecast

---
Community Access
Policia Preventiva
Todos Santos Police
612 145-1052
Commandante Navarro

Ministero Publico
State Police
612 145 0198
Commandante Erigoyen

Bomberos
Fire Department
Cel. 612-142-6387
Commandante Cadena


---





---
Baja Western Onion
Alan Thompson - Publisher
Debra Webster - Advertising
e-mail For General Feedback
---
---
News and Events, Questions and Answers
---
Red Alert: Dogs Poisoned - There have been four dog deaths due to poisoning on Cerritos Beach in the past month. This is a particularly agonizing and inhumane death. Please use caution with your canine companions! - Jane, jasi57 [- at -] juno.com

Off-Road Race Course Route - Courtesy Baja Pony Express - The route for the off-road race Saturday, Dec. 03, has been revised. The start time from Cabo San Lucas is 11 a.m. for Motorcycles and 12 p.m. for Cars/Trucks. The race has been shortened and goes from San Lucas to Todos Santos, then to La Ribera via the Las Naranjas Road and then south to Vinorama, west to Santa Anita and then south to Cabo San Lucas. The first Motorcycle will probably be in La Ribera between 2-3 p.m. The new map at: www.aeabcs.mx/wp-content/uploads/2011/11/Nuevo-mapa-GBSI1.jpg -


4th Annual Meditation/Movement Retreat - The upcoming retreat will feature Robert Hall and Richard Strozzi-Heckler and be held in Todos Santos Jan. 27-Feb. 2, 2012. Location: Serendipty (http://www.serendipityventures.com). For further information on the retreat, check out Robert's website: www.eldharma.com. For unanswered further questions, email me and I'll find the answers. Baraka en Todos - Steve Monaco, smridhwan [- at -] gmail.com, Baja California Sur

Thank You, Volunteers! - The most recent Garbage Day was a huge success. We will meet again Saturday, Dec. 17. - Emanuela, emagard [- at -] mac.com, Todos Santos

Heads Up - We found out the hard and very expensive way that no backup generator sold by Generac is warranted if you are totally off the grid. Check the fine print if you are in the market for a generator! - Walter Schultz, woschultz [- at -] msn.com

Wanted: Two Cots - Hoping to borrow/rent one or two cots for granddaughters, Dec. 12 - 28. Todos Santos. - Sara Gay Dammann, sgdamm2002 [- at -] gmail.com, 612-111-2020, Todos Santos

Artists: Open Your Studios, Sign Up Now! - Third Annual Todos Santos Artists "Open Studio Tour" will be on Sunday, Feb. 12, 2012, from 10 a.m.-5 p.m. Artists extraordinaire wanting to participate in this year's Open Studio Tour and the Artists' Studio Tour Show at Cafelix must complete and return their entry form via email including an image of one of your artworks by Jan. 6, 2012. For more information, including the entry form, check our website (http://www.artistsoftodossantos.com). If you don't have access to a computer, contact Gloria Ruenitz at 178-0103 or Steve Thurston at 145-0001 (both land lines).

Art appreciators, with a map in hand highlighting the studios, will be able to visit over 25 working studios. In addition this year, prior to the Open Studio Tour, there will be a show at Visions Gallery in Cafelix featuring one piece of art by each of the artists on the Tour. This show will run Thursday, Feb. 9, until March 6. The Studio Tour is sponsored by The Palapa Society of Todos Santos A.C. (http://www.palapasociety.org). - Gloria S. Ruenitz, gruenitz10 [- at -] yahoo.com, 612-118-3683, Todos Santos

Attention Artists and Collectors - Join us for a first annual "Art Swap" Saturday, Dec. 17. We will host this at our property: Chuck and Angie's Hacienda, 259 Camino del Pacifico. Participants must provide 1 to NO MORE THAN 3 pieces of art to swap with other artist/collectors. Participants are responsible for a display table or pedestal to display their 1-3 items. Set up is from 9-10 a.m. and the "swap" will start at 10, ending by 1 p.m. (no later than 2 p.m. since all participants should then be home enjoying their trades). Please remember, this is our first attempt to see if this idea could work. Be patient and let's all have fun. Buyers without trades are welcome to negotiate a deal with cash. - Chuck Cimino, carlosylina [- at -] hotmail.com, 145-0562

Looking to Rent or Borrow Bikes - Avid Mountain Bikers from Canada looking to rent or borrow mountain bikes while we are visiting Todos Santos. We are renting a house for a week and would love to check out some trails while here, just didn't think the expense was worthwhile to bring our own. We are a couple, 35-40 years of age, from Vancouver, BC Canada. - Melanie , melaniejanern [- at -] hotmail.com

Small Package Needs To Go To U.S. - I need a small package taken to the U.S. and mailed. Anytime between now and Dec. 10. Thanks, - Patricia Baum, teampaty [- at -] gmail.com, 612-145-0882

Drive My Car From Santa Cruz To TS - I am now near Yandara Yoga Center outside of Todos Santos. My friend was going to drive my car but his plans have changed. Looking for a responsible driver for my beloved car. - Sumitra Peterson, photosumitra [- at -] sbcglobal.net, Todos Santos

Big Writer's Conference In San Miguel De Allende - The San Miguel Writers' Conference invites you to attend our most exciting Conference yet! (The deadline for Early Bard savings is Dec. 1.) Margaret Atwood, Naomi Wolf, Elena Poniatowska, Joseph Boyden, and Joy Harjo head up our world-class faculty of 42. This year we have added pitch sessions with top literary agents. Join us February 16 to 19, 2012, for four inspiring and fun days including:
48 workshops (choose six)
Optional eight-hour intensives
One-on-one pitch sessions with top literary agents
Individual consultations with experts
Nine general session addresses by distinguished authors
Award-winning one-woman play: That Dorothy Parker
Our legendary fiesta!
Manuscript contest for free tuition (Deadline: December 1)
Explore San Miguel Excursions
Visit our website for full details and to register: www.sanmiguelwritersconference.org - "The Creative Crossroads of the Americas!" - Susan Page, susan [- at -] susanpage.com, 415-185-2225. San Miguel de Allende, Guanajuato, in Central Mexico, three hours north of Mexico City.

Looking For Sprouting Trays - I am looking for oblong plastic trays to make sprouts in. Like the ones you can buy with all the little cups in them for starts, but without cups. Anyone seen them for sale somewhere or perhaps someone has a stash of them? - Moonstone Mazzetti, moonstonenow [- at -] yahoo.com, 612-119-4098

U.S. Notary Wanted - Looking for a U.S Notary in the Todos Santos area that could notarize a document for me. - maggiewoodall [- at -] yahoo.com, 612 1535339

Hughesnet Announces New Data Limit Rollover Plan - On Nov. 29, HughesNet announced the addition of a new, free "Download Bank" feature to their satellite Internet service that will carry over your unused data allowance to the following day, up to 2x your plan's maximum daily transfer allowance. If you are a current customer, this feature will be rolled out in stages. If you are a new customer, the Download Bank will automatically start upon activation of a new HughesNet account. Here is an example of how the Download Bank works:
You can still schedule large downloads using the HughesNet Download Manager, or restore service by using your free monthly restore token. - Alan, alan [- at -] bajasatellite.com

---
Today's Exchange Rate - Mexican Pesos to 1 USD - Courtesy X-rates.com
---
Submit your News and Events, Questions and Answers articles here: http://www.bajawesternonion.com/submitad.asp


Return to Top
---
---
Featured Events This Week
Please Note: The "Featured Events This Week" section is limited to non-recurring community events (Sorry, no "Happy Hours," "Daily Specials," "Weekly Classes," or other recurring business activities or workshops.
---
Thursday, December 01
Sunset Cine Club Presents Muxes: Intrepid Seekers Of Danger (2005) - An acclaimed documentary on gender roles and traditions in the Isthmus of Tehuantepec. Dir. Alejandra Islas, with Juchiteños from Oaxaca. 7PM, Location to be Determined, Todos Santos. Come enjoy a movie after the sunset. Minimum charge of $30 pesos. - Sunset Cine Club is a group of Film lovers who advocate for more pleasant Thursday Evenings in Todos Santos. For more information, Contact: Carlos Navarro aortico_cang [- at -] hotmail.com, 6121451067, www.facebook.com/pages/Sunset-Cine-Club/174680779285589

Eckhart Tolle Book Discussion Group - A dicussion group for the book, "The Power of Now," written by Eckhart Tolle, will begin at 11 a.m. at Baja Bean in Pescadero. - bajabeck [- at -] gmail.com, Pescadero

Friday, December 02
A Taste Of San Sebastian At Il Giardino - Chef Jose, former chef of two starred restaurants in the Basque area of Spain, will present his five-course Tasting Menu with matching wines by the glass or bottle. Reservations, 612-145-0199 - Carmen Diner, uribejosetxo [- at -] gmail.com, 612-145 -0199, Todos Santos

'Thrive, What On Earth Will It Take?'-' A documentary that combines breakthrough science and consciousness. Teatro Luna Azul, 6:30 p.m. Info: http://TSBMP.blogspot.com, Bluemooninbaja [- at -] yahoo.com, 415-342-8676

Noche de Moda - Manos Magicos' presentation of dresses for the 15aneras, their madrinas and attendants. The ladies' latest work as well as Mango Chutney will be available. At 7 p.m. at the Centro de Cultura. The show is free of charge as are the Botanas. - Scotty Mclemore, scottybcs [- at -] hotmail.com, 612-10 05872

Reggae - At The Sandbar, Pescadero. 50p cover starts at 9pm. - Helen Bay, helenbaysandbar [- at -] gmail.com, sandbarbaja.com, 612 102 9135

Saturday, December 03
Home And Garden Tour - 10-3, Seredipity, Todos Santos. This home and garden tour features 9 beautiful locations north of Todos Santos. Refer to the Gringo Gazette article for directions, or follow signs and balloons. Contact: Michele Campbell info [- at -] escuelapacifica.org, 612-157-6080

Taste Of The Baja/Con Sabor De La Baja Chef Competition - Time TBD, The Park in front of the Government Buildings (Isabela Católica), La Paz. Benefit for Mujeres Ayudando a Mujeres, The Shelter for Women and Children. $200 pesos per ticket. 60 Chefs and culinary students from the Universidad Intercontinental Noroueste will compete for top honors. Winners will prepare a meal for up to 600 attendees. The University students will offer a Mujeres Ayudando a Mujeres Cook Book on DVD the night of the event for $250 pesos per copy. Contact: Luiza Lanoy luizalanoy [- at -] yahoo.com, 612-348-3852 (best to e-mail me), www.tasteofthebaja.com

Street Photography Workshop - Thru Sunday, December 04, Todos Santos. Improve "how to see" photographically, going from snap shots to fine art. Led by Judith Farber. Open to all photo enthusiasts and all cameras. Private critiquing sessions also available. Level 1 and level 2 (for those who've taken the class before). $50 US (700MXN – email for pesos payment). Info and registration: SundaysInNY.com/todos/ - Judith Farber, jf [- at -] SundaysInNY.com, Baja California Sur

Zatar Gallery: Grand Opening - 19:00 to 21:00, Plaza Alcatraz #4 (beside Hotel Casa Tota), Todos Santos. Music, street performance, snacks and beverages. A space to share with local artists. Expo: Paint and sculpture: Jaznum; Fashion: Dailir; Jewellery: Yves. Performance: Azli & Mac.. Contact: Alina Bishop alina [- at -] zatargallery.com, 612 153 6730

Todos Santos Philosophical Society Field Trip - 12 Noon, Meet at Casa Bentley, around the corner from La Arca, Todos Santos. Continuing Discussion of water systems in the T/S river valley and field trip to the Santa Inez Reservoir. Contact: Eileen Brophy eileen_brophy [- at -] yahoo.com, 612 143-9245

Los Tocayos - At Boyitacos by Cafélix. - Felix Vazquez, salesboy_vagu [- at -] hotmail.com, 612-145-0568, Todos Santos
Sunday, December 04 - Monday, December 05
Body Bliss: A Hands-on Workshop For Women Of All Ages - Sunday: 2 to 7 pm. Monday: 9 am-6:30 pm, Location, TBA, Todos Santos, BCS. Practices for simple yet deep self care, including: Mayan Abdominal Massage; Pelvic Balancing; Gestalt Body Talk; Basic Yoga for Bones and Hormones, and Therapeutic Oil Making. $100 USD . Contact: Kate Waters shaktipat.yoga [- at -] gmail.com, 967-107-2448

Monday, December 05 - Tuesday, December 06
Submit Work For Small Works Show, Dec 5th and 6th - 11 a.m.-1 p.m., Cafelix, Todos Santos. Small works (no larger than 12" on a side) may be submitted for the Christmas sale between 11 and 1 at Cafelix. Up to 5 pieces for a total of 50 pesos. Contact: Tori Sepulveda oscarntori [- at -] yahoo.com, 612-136-6738

Wednesday, December 07
Drawing Classes Resume - 9:00 11:00, Drawing classes will resume on Wed., Nov 23, and will continue on Wednesdays through December. Come enjoy drawing and painting in a positive learning environment. All levels are welcome. Contact: Tori Sepulveda oscarntori [- at -] yahoo.com, 612-136-6738

---

---
Community Events and Workshops Notification Page - Submit event notices for The Community Calendar or Workshops and Meetings pages.

Anyone planning an event should check the Online Community Calendar before choosing a date to see if something else is already planned and avoid conflicts. Check the Online Community Calendar here: www.bajawesternonion.com/community-calendar.asp -
Return to Top
---

---
Stepping Out - Food, Music, Workshops and Entertainment
---
Noche De Moda Runway Show
Dec. 27 at 5 p.m. at La Esquina/Casa Dracula
Presented by Joella Corado, Linda Hamilton and La Esquina
Featuring: Belazul Swimwear, Nomad Chic, Mixtica/Noda Concept & More
Tickets: 80 mn per person in advance/100 mn per person at the door
Tickets on sale Dec. 6 at Pura Vida, La Esquina & Casa Dracula
An event you won't to miss!

- Linda Hamilton, linda [- at -] lindahamiltondesigns.com, www.LaEsquinaTS.com, 612.105.2857, Todos Santos


Tai Chi And Qi Gong Classes - New Schedule - Beginning Tai Chi, every Monday, 8:30-9:45 a.m. Nov. 28-Feb. 12. Sign up for entire series of 12 classes or take as much of the first part as your schedule permits. Last chance to join this class series is Dec 12.

5 Elements Healing Qi Gong, every Wednesday from 4:30-5:45 p.m., starting Nov. 23. A unique practice of Qi Gong which unblocks the energy of the 5 elements within you and restores their natural balance promoting health, healing and well being. Ongoing class. Take your first class for free.

Tai Chi and Qi Gong classes are being held at The Healing Arts Center (Expansion of Jane Sipe's Acupuncture Treatment Center) - Rhoda Jacobs, barakabaja [- at -] gmail.com, www.taichifoundation.org, 612-157-6088 cell, Todos Santos


Hotel California - Join us Saturday, Dec. 3, for dinner and drinks beginning at 8 p.m. Live Music performed by RIDDIM FORZ.

Bistro Santo Vino & Wine Bar is now open for lunch.
Hours Noon to 10:00 PM Daily Closed on Sunday. Reservations Recommended

Hotel California presents The Todos Santos Music Festival, featuring Peter Buck of REM a benefit for the Palapa Society of Todos Santos, A.C. January 5-21. For more event information and band schedule click here.

Click Here to view our ONLINE Store
Keep up with the latest Hotel California info by joining our facebook fan page
Follow us on facebook

- Debbie Stewart, info [- at -] hotelcaliforniabaja.com, www.hotelcaliforniabaja.com, (011-52) 612-145-0525, Todos Santos

Sunday Brunch At Baja Beans - The Baja Beans breakfast club is growing! Come and join us for Sunday brunch and live music with Ben and The Men. Breakfast served 9 a.m.-1 p.m. or until it is all gone and the beat goes on. Also, we welcome interested vendors to come and sign up for our Sunday market that will begin Dec. 4, 2011. We ask you to come and introduce yourself and your products to share with the local community on the upcoming sundays. - Sandra Wohlers, info [- at -] bajabeans.com, www.bajabeans.com, 612-143-7138, Pescadero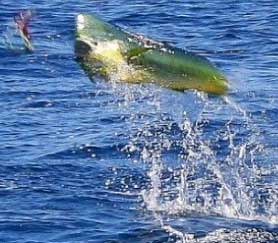 Todos Santos Fishing Charters - Why deal with a middleman? Come direct to the owner/operator
Fully Registered Sportsfishing Company



Bilingual Crew



Top Quality Tackle and Gear
Whether game fishing or whale watching, contact us for your ocean adventures. Visit our website for full details: www.fishingtodossantos.com or www.todossantosfishingcharters.com.

Package deals available when booking fishing and our casita for your complete holiday - www.bajasurtodossantos.com, or call 612-119-7880 or 624-114-1351


El Zaguan Breakfast News - We are proud to inform that after going around the idea and doing some tastings, we are now open for breakfast! Come and enjoy some delicious chilaquiles verdes, huevos rancheros, omelettes, egg burritos, pancakes with bacon and other great items. We are also serving coffees, natural juices and great smoothies. Our breakfast hours are 9 – 12 Monday to Saturday and we are offering Wi Fi for our clients. We are also toasting our own coffee. Come check us out! Great food at affordable prices. Erik & Zara - Erik Castellanos, esturemark [- at -] gmail.com, Todos Santos



Dine In Our Garden Restaurant At Rancho Pescadero - Next Friday and Saturday our Garden Restaurant will be open for Dinner from 6:00-9:00 pm with our tasty daily Menu and Chef Bueno's specials. Reservations only. Buen Provecho! - Karla Caro, rancho1 [- at -] ranchopescadero.com, www.ranchopescadero.com, 612.135.58.49

Reggae At The Sandbar - Reggae Nite is back this Friday December 2nd--Come down and be groovy with us. 50p cover starts at 9pm. - Helen Bay, helenbaysandbar [- at -] gmail.com, sandbarbaja.com, 612 102 9135, Pescadero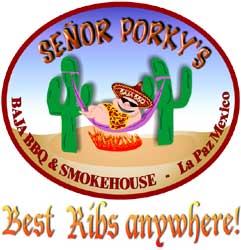 Señor Porky's Baja BBQ and Smoke House! The Best Ribs Anywhere!



New Restaurant in La Paz - Featuring Kansas City slow-smoked meats not found anywhere in Mexico. Now open 7 days a week from 7:30 AM with full breakfast menu and Cappuccino, to 10 p.m., and weekends until midnight. Watch the sunset from our spectacular ocean view! Located on the Malecon in La Paz at Alvaro Obregon #670, on the corner of Allende and Rosales (next to the Arco Hotel).

To ensure the best quality for Porky's Smokehouse Meats, we start with the best meats available. Then we dry-rub the meats with a combination of 20 spices, then slow-smoke for up to 18 hours at low temperature to obtain maximum flavor and tenderness while sealing in the natural juices and smoke flavor that is unmatched anywhere! We know you'll agree that Señor Porky's Baja BBQ and Smoke House are the best you have ever tasted. Menu highlights include:

• Slow Smoked Ribs • Pulled Pork • Beef Brisket • BBQ Chicken • Smoked Bratwurst •

Plus fantastic side orders include Pasta Salad, BBQ beans, Coleslaw, Sweet Potato fries, New Mexico Green Chile with Pork, Caesar Salad and Homemade Deserts. Dine in, or carry out from our "Pig Out" Meats to Go Menu. Download our entire Menu here: files.me.com/richards771/1wclv6

For more information, call 612-129-3667. - Richard Stubbs, richards77 [- at -] pcisys.net, La Paz


Los Tocayos Are Back! - Come this Saturday, Dec. 3! Los Tocayos live again! At Boyitacos by Cafélix. Come with your friends or familly and have a cold Corona with a tequia shot if you are cold. Try the best pizza in Todos Santos, cooked by Marius Pop from Rumania on the wood oven pizza (it's the No. 1 hit of the season). Also, we have the famous big burros: beef, chicken or breaded fish. We have parking lot, flat TV to enjoy your NFL games or BOX. - Felix Vazquez, salesboy_vagu [- at -] hotmail.com, 612-145-0568, Todos Santos


Marina's Restaurant - I would like to let everyone know about Marinas Restaurant in Pescadero. The food is well prepared, delicious and delivered in record time. Their Bacon Cheeseburgers are to die for, even if the french fries are the frozen type. You are so enamored with the size and flavor of the burger that the fries become a compliment.

The inside is quite large with many tables and even a pool table. They have a big screen TV with Satellite channels in English, well stocked bar, large kitchen, clean bathrooms, and an down-home ambiance. I ordered a Corona and got a very cold beer with freshly cut limon and had to comment to them about that because so many places pre-cut their limon and by the time it comes to the table it's dry and the juice is almost gone. Happy hour is 5-6 pm. Marina, Eduardo and Karin are English friendly and always have a big smile, a hand shake and hug available. Karin is a waitress (and wife of Eduardo) with gusto and detail to service.

From Todos Santos, pass the Pemex and the main paved road into Pescadero and then look immediately to the left and you'll see it. They have live music on Saturdays and Sundays. I highly recommend this place and would proudly give it the "Best Burgers of Baja" award! Enjoy! - Kathy Gordon, katiejay99 [- at -] gmail.com, Todos Santos


Reiki Treatments - at the Healing Arts Center of Todos Santos. Reiki is a stress-reduction technique that promotes balancing of the mind, body and spirit. During a Reiki Treatment, the client lies fully clothed on the massage table, while the practitioner directs life force energy in concentrated form through the hands. Reiki is a gentle and non-invasive form of holistic health that works to dissolve the roots of physical and emotional discomfort, returning us to our true nature of peace, love and joy. Benefits include a clear and calm mind, reduction of physical pain and inflammation, increased vitality, enhanced personal awareness and meditation practice.

$50 US or pesos equivalent, includes a Chakra Balancing. 2-for-1 Introductory Price until December 30. Inquire now to take advantage of this limited time offer. For an appointment or for more information on Reiki and what it can do for you, call Allison Eaton at 612-152-3896 or email info [ -at- ] allisoneaton.com, www.allisoneaton.com.

Reiki Level 1 and 2 Certification With Relaxing Yoga Retreat - Learn to heal with the hands while enjoying daily yoga, meditation and breath exercises. All levels are welcome and accommodated. Dec. 18 to 20, 7:30 am to 6 pm, Yandara Yoga Institute, $290 Commuter. $640 Residential (those sleeping on premise). Meals included. Allison Eaton, info [ -at- ] allisoneaton.com, www.allisoneaton.com, 612-152-3896.


Acutonics and Sound Healing - Acutonics® is a natural therapeutic approach to healing at the forefront in the new paradigm of harmonic medicine. By blending ancient Taoist teachings with the knowledge of Oriental Medicine, Cosmological Studies, Depth Psychology, Contemporary Science, and Sound Healing principals, a powerful and innovative methodology has evolved that is deeply harmonic and transformative.

Come and learn more about this gentle yet profound, noninvasive, vibrational modality during a free introductory lecture and demo this Friday, Dec. 2, from 3 – 4 pm. at the New Healing Arts Center of Todos Santos (where Jane Sipe has her Acupuncture Clinic on Cerro La Poza).

Lynn Wedekind, MEd., is a Certified Senior Acutonics Teacher & Practitioner, Sound Healer and Professional Musician and Vocalist with decades of collective experience in Preventative Western Medicine and Wellness and the Alternative Healing Arts arena. Lynn will be offering discounted sessions through the month of December. For more information or to schedule a session, contact Lynn: 612-139-6987, or visit Tuneintuit [- at -] gmail.com, www.tuneintuit.com or www.acutonics.com. - Lynn Wedekind, tuneintuit [- at -] gmail.com, www.tuneintuit.com, 612-139-6987, Todos Santos

Ancient Form Of Mayan-Toltec Yoga (kinan) - KINAN, with its foundation in ancient forms of shamanism in Mexico, reintegrates in harmony, the elements of nature in ones life for expanding human consciousness and unity between body, mind and spirit as one. Come and learn our natural form to breathe and move with the forces of nature through the primordial rhythm of the soul.

Classes are Friday from 4-5 p.m. for a 5-week series of 1x/week. Starts Dec. 2. First class is free. Located at The New Healing Arts Center of Todos Santos (Jane Sipe's expanded Acupuncture Clinic on Cerro La Poza). For more information, directions and a map, contact Daniel: 612-139-6987; or visit daniel [- at -] ancestralmessenger.com, www.ancestralmessenger.com.

Daniel Camargo has a lifelong passion and study of Teotzin and has been performing sacred ceremony with the Indigenous Elders of various traditions within the Toltecayotl School and Mexicayotl in sacred sites like Ixcatiopan Guerrero, Tulantzingo, Malinalco, Xochicalco Hidalgo, Coyoacan, and Zocalo in Mexico City as well as Chichen Itza, Yucatan. He incorporates these ancient ways of wisdom within his decade of various disciplines; Yoga, Meditation, Tai Chi, Fire Guide in Temaskal and Medicine Wheel Ceremony. - Daniel Camargo, Todos Santos

---
Submit your Stepping Out - Food, Music and Entertainment announcements here: http://www.bajawesternonion.com/submitad.asp



Return to Top
---
---
Misc. Sales and Services Available
---

Want Help Getting Your FM2 Or FM3? - Just renewed my FM3 quickly with no problems with the help of a very organized, polite, professional, bi-lingual Mexican man named Angel. He is a civil engineer by degree but wants to help people work through the immigration process for a donation. Attorneys charge anywhere from $100 to $300 USD for this service. Please email him at a.arteaga1980 [- at -] gmail.com and he will respond. - Denise Steffenhagen, Todos Santos

Limited RV Sites Available - - New RV Park within walking distance to to beach. Pool, laundry, full hook ups, gated park with excellent security record. Beautiful location in Pescadero. We have a limited number of full hook up sites available for the season and a limited number of permanent resident sites. No other place like this in the area. Very reasonable rates and great people. Call for more details or check out our website at www.mountainshadowrv.com/. Mexican cell: 52 (612) 139-2713; USA Phone: (619) 780-8048; Canada Phone: (604) 210-0564 - Kenny Sewell, mountainshadowrv [- at -] gmail.com, 604-628-9532 - Kennny Sewell, www.facebook.com/pages/Mountain-Shadow-RV-All-Adult-Resort/134505649959493, 52 (612) 139-2713, Pescadero



Solar Water Heating Systems - Solar Water Heating Systems for home or pool locally designed and built for the latitudes of Baja Sur. Get your pool ready for the coolest months and eliminate water heating costs. Solar is non-polluting and renewable; tap into the free power of the sun. - Susan Ackerman, ackerman1952 [- at -] gmail.com, www.solsticesolarofbaja.com, 624-142-8002, Baja California Sur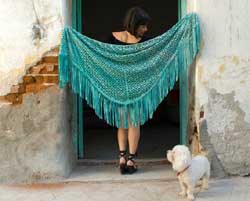 Nomad Chic At Casa Dracula - ...
- an evolving collection of apparel, jewelry, and accessories from around the globe.

- Coming to Casa Dracula Dec. 12 thru 31

- Monday to Saturday - 9 a.m. to 5 p.m. (or by appointment)
- Linda Hamilton, linda [- at -] lindahamiltondesigns.com, 612-105-2857, Todos Santos




RV 30' For Sale 83 Pace Arrow - 1983 Pace Arrow RV for sale (30 ft class "a") in Pescadero. I have owned since 1995. In very good condition for $4500 USD! Near Art & Beer, km69. Please call 612-176-5277 or write fredec88 [- at -] yahoo.ca - Fred Carpenter, fredec88 [- at -] yahoo.ca, 612-176-5277, Pescadero


News From La Canada Del Diablo -

Christmas Party for the 80 children living at the Agriculture Camp. Donations are be collected to fill their pinatas. Candy, oranges, small toys etc. As well as small stocking stuffers (toothbrushes, toothpaste, shampoo, soap, etc.).
Donations are being collected here at La Canada Del DIablo, and will be delivered to the day care center Dec. 13. Thank you for helping the children have a Merry Christmas.

Spring Air Pre-Holiday Mattress Sale Sale ends soon. We can beat Costco's prices. Stop by or write for details.

Charles Stewart lives on in La Canada. The last remaining works of Todos Santos' founding foreign artist are on exhibition here at La Canada Del Diablo. All sales go to help his widow, Mary Lu Stewart, who is residing in New Mexico.

Ninth Annual World Class Garage Sale Saturday, Dec. 10, starting at 9 a.m.

Remember us when you are doing your holiday shopping. Something for everyone. Gift certificates available. - Barbara Perkins, bperkins0403 [- at -] gmail.com, www.lacanadadeldiablo.com, 612-140-0069



Have You Checked Out The Farmer's Markets This Year? - What a great venue for all of us to sell our wares :-) BajaPeaceWear has joined in the fun and will be participating at the Saturday market at Canada del Diablo in Todos Santos & the Sunday market at Baja Beans in Pescadero.

We'll be carrying a good sampling of our handmade accessories and jewelry. Why not come out and see what we have to offer. We have a great variety of purses, earrings, waistcoats, shrugs, hats, wristlets, shopping bags, bracelets, etc. With Christmas just around the corner it's great to be able to find all your gifts in one place ;-)

And in keeping with the Christmas spirit BajaPeaceWear will be donating ALL our profits from our market sales in December to the Hogar Del Ninos. So, stop on by and check out our unique gift items and help give something back to our community. - Sandy Telgren, sandytelgren [- at -] yahoo.com, 612-147-0434


Casa Decor, La Paz, Indoor and Outdoor Furniture - Large 12,000 SQ. FT. Warehouse in La Paz at 560 Marquez de Leon, between Altamirano and Ramirez, Tel: 612-129-3364.

Take a Virtual Tour of our selection online: http://www.youtube.com/watch?v=YJK_MCrzZ3E:

• Largest Inventory In The Baja • Patio Furniture • Wicker, Rattan and Marble
• Rustic Hand Painted Furniture • Lighting • Metal Furniture • Copper Furniture
• Kitchen Cabinets • Doors • Floor and Wall Covering • Art • Accessories
• Fountains and Urns • Mexican Furniture • Imports From Around The World
• Very Unique Selection Of Furniture and Accessories • Furniture Packages




>>> Special! Bring In This Ad For A 10% Discount! <<<


The Best In-stock selection in the Baja of affordable Indoor and Outdoor Furniture at Casa Decor. Three Locations: Casa Decor La Paz, Casa Decor Cabo San Lucas on the Four lane at KM 3.5 next to Artisanos and Natural Marble and Stone, Tel: 888 557 6533 or 624-178-8146, and NOW in Loreto! - Mary Aguirre, Chief Designer, richards77 [- at -] pcisys.net, USA Tel 303 777 5157, http://www.antiquerowmarket.com, Baja California Sur


Scuba Diving Cabo San Lucas - Baja Dive is a Dive shop located in Cabo inside the Wyndham Resort offering Scuba Diving Trips, Snorkeling, Scuba Cert.s, and first-time Diver Program. We are on the Marina Boardwalk next to the new Culture Center. Great prices from a established PADI Shop #22248. 17 years in Cabo. Just say you found us on the Baja Western Onion and receive a %10 Discount. - Dee Sherman, bajadive [- at -] yahoo.com, www.divingcabosanlucas.net, 52-624-143-7659, Cabo San Lucas



Wanted: Car Rental 1-month - 1-month car rental wanted (Dec. 7-Jan. 7) for mostly-or all-local TS driving. Two CA responsible authors (seniors). - Joel Kramer, joeldiana [- at -] joeldiana.com, 612-178-0092 (TS landline), Todos Santos


Couch For Sale - Three-seater couch for sale - very good quality and in excellent condition, covered in a celadon light and darker stripe fabric - very neutral. $500 US - Deborah Scott, debrichscott [- at -] hotmail.com, debrichscott [- at -] hotmail.com, 612-147-1689


Pacific Window Washing - Professional Home Window Washing. Now servicing:

• San Jose del Cabo • Cabo San Lucas • Rancho Migrino • Elias Calles • Pescadero • Todos Santos
• and Anywhere In Between...


Free estimates. - Mark 612-143-3316, pacificwindowwashing [- at -] gmail.com



For Sale: Casio Keyboard - Casio Digital Piano Keyboard, Model CDP-200R, excellent sound and full piano keyboard. Like new with original packaging. Comes with Stand and chair. $500 USD. Telcel 612-154-3393 - Doug Baumann, extranheros [- at -] hotmail.com, bajasur.es.craigslist.com.mx/msg/2713811706.html, 612-154-3393, Pescadero

18' Ocean Boat For Sale - Ready to go! 60 HP 4 stroke outboard motor (with only 93 hours on the engine).
Center Fiberglass Console
2 New Batteries
New Gas Tank
Good Tires On The Trailer
You will not find a better buy.

$8700 USD - Kent Hansen, Kenthansen [- at -] shaw.ca, 612-124-8480, La Paz



Orange Juicer - Hello All, looking for an orange juice press or where you can buy a decent one. If someone has one laying around they want to get rid of or knows where I can find a decent one please let me know. I am in the TS Pescadero area. Thanks - Wade Dayley, info [- at -] bearcovecottages.ca, 612-143-8115


Moving Sale - The BBQ Store in La Paz is moving to Plaza Nautica in La Paz. Our current location is 5 de Febrero at Gmo. Prieto, 5 blocks up from the Malecon/Abosolo, in Centro Fester. Come and see us for 50% Off on accessories -- great Christmas gift ideas. Charcoal and Gas Grills, Fire Pits, Outdoor Kitchens and Water Filtration. - L. C. Riches, lc [- at -] BajaBBQGrillsLaPaz.com, www.BajaBBQGrillsLaPaz.com, 612-141-8136


Baja Western Onion Private-party Ad Special! Get More Coverage! Two Weeks - Four Issues - Only $10.00 US:
- Yard Sales, Vehicles, Misc. For Sale or Wanted - Reach 3,200 Baja Western Onion Readers - Your Ad Featured In a Red, Highlighted Box - Available Only For Private-Party, Non-Commercial, Text-Based Ads (Please Note: not available for commercial ads, real estate for sale or rentals available)
Payment: All Private-party Special Ads must be prepaid in advance of initial run date. You can make your payment online via PayPal at https://www.paypal.com/cgi-bin/webscr?cmd=_xclick&business=advertising [- at -] BajaWesternOnion.com, or call us at 001 530 903 4257 or 01 33 8421 1142 (From Mexico) to make payment directly by VISA, MasterCard, American Express, or Discover Card.

Free Ads: As always, you can place a Free text-based ad in the Baja Western Onion once every 14 days. Submit your Free Ad or Article here: www.bajawesternonion.com/submitad.asp. -


For more details on our commercial advertising opportunities, please visit www.bajawesternonion.com/advertising.asp or send an Email to: advertising [- at -] BajaWesternOnion.com


---
Submit your Misc. Sales and Services Available/Wanted articles here: http://www.bajawesternonion.com/submitad.asp



Return to Top
---
---
Real Estate, Rentals, and House Sitting - Available/Wanted
---

Beach Rental Sought - My wife and I are looking for a rental house on the beach around the Todos Santos/Pescadero area from now for about 3 months. We have two small dogs. Thank you, Bill and Kit - wprenderg [- at -] yahoo.com, 612-149-2639

Highway Frontage Land for Sale - 3,000 square meters (30x100) of highway frontage across from Art and Beer. Water rights. Priced at $15 per square meter. - Bob Kessler, pescaderotarzan [- at -] yahoo.com, 612-133-9678

¡Sustainable Living! - ¿Te gustaría tener una casa sustentable en Pescadero, B.C.S? ¿Conocer las tradiciones regionales? ¿Promover el desarrollo comunitario? ¿Crear formas de vida integradas al medio ambiente? Entonces esta información es para ti. Dentro de Rancho Tradicional Sustentable, un proyecto de salud y educación holística, tenemos 2 lotes en venta de 350 mts2 c/u, con una hermosa vista a la sierra, a 10 mins del centro de pescadero. Además contamos con algunos lotes de 1000 mts2. A solo 5 minutos de Rancho Tradicional Sustentable, en una zona muy virgen, con una espectacular vista al valle desértico de Pescadero y el mar.

Would you like to have a sustainable house in Pescadero, B.C.S? Learn about regional customs and traditions? Promote the community development? Create lifestyles integrated to the environment? Then this information is for you.
We have two land lots for sale of 350 square meters each, inside Rancho Tradicional Sustentable, an holistic health and education project, with a beautiful view to the mountains, ten minutes away from Pescadero downtown.
In addition we also have lots of 1000 square meters, 5 minutes away from Rancho Tradicional Sustentable, in a very virgin zone, with a spectacular view towards the dessert on Pescador's valley and the ocean. - Omar Piña, aldeaelementos [- at -] yahoo.com, www.aldeaelementos.webs.com, 612-1050-651, Pescadero



Housesitters Available January (also December If Needed) - Responsible senior couple (authors) wants to housesit (or possibly sublet) in Todos Jan. 2-11 or maybe longer--but can start earlier in December if needed. (We're here now with TS friends.) Our website is www.joeldiana.com. - Joel Kramer, joeldiana [- at -] joeldiana.com, 612-132-0074 cell, Todos Santos



Casa Se Vende - In Vuelo del Aguila, 3 bdrm., 2 bath house on 800 sq. meter lot. Call Jose Antonio Villalobos Cota at 612-176-3198. 900,000 pesos. Sorry, no English.

---
Submit your Real Estate/Rentals/House Sitting/Property Management Services articles here: http://www.bajawesternonion.com/submitad.asp



Return to Top
---
Rides or Caravans Available/Wanted
Note: Ads will run for two weeks unless dated. Please list the date in the title, and specify which airport. Goes without saying, everyone shares expenses for beer, gas, food, etc

To remove your ad if you find a ride or caravan, let us know here: www.bajawesternonion.com/submitad.asp -
---



Need a Ride to or From the Airport? Or Someone to Assist You With Errands? - I am a young, bilingual Christian man and I can provide you with rides to or from the La Paz or San Jose Del Cabo airports. I can also help you with courier services, errands, or navigating the intricacies of dealing with Mexican businesses and the government; Car Registrations, TelCel and TelMex, CFE, Seguro Social, etc.

Reasonable Rates - Contact: Ernesto, Cel. 612-117-7497, ernie_net [- at -] hotmail.com


Caravan Wanted to Todos Santos in December - Want to caravan to Todos Santos area in early December, could meet with you anywhere from Santa Rosa, CA, to San Diego. Please email Debra at goodthym [- at -] mcn.org - Debra Dawson, goodthym [- at -] mcn.org

Looking For Vehicle To Drive - Looking to drive someone's vehicle down to Baja for the Winter. I will be leaving early December to Todos Santos from Santa Cruz. Thank you. - Angie Young, mpyogi1 [- at -] gmail.com, Todos Santos

Driving the Baja Northbound! - Leaving Cabo on the 7th or 8th of December, looking for one or more passengers to chip in for gas and drive. Drop off can be San Diego or Phoenix. Lots of room in Yukon going north. Will be heading south around the 19th, limited room southbound. Call Roger at 624-129-2179, or write mach231 [- at -] gmail.com - Roger Anthony, mach231 [- at -] gmail.com, 624-129-2179

Caravan To Todos Santos - Looking to caravan to Todos Santos. We need flexible dates. Earliest we can meet in San Diego, San Ysidro or Tecate to cross is Sunday Dec 11th but more likely the first part of that next week. We have done the drive four times. Have two dogs and cat (super nice). We will push to get there in two and a half days. If you are flexible send me an email! - khpescado [- at -] gmail.com

Caravan Phoenix-Nogales-Guaymas-Ferry To Santa Rosalia-Loreto - Am planning to drive above route sometime between Thanksgiving and December 10, within that period my dates are flexible. Would like to caravan all or part if possible. Contact: - Roberta, rhintransit [- at -] yahoo.com

Ride Needed To SJD Airport Dec. 13 - This is perhaps a long shot, but trying anyway. Need to be there at 9 a.m. Two people and pet. Only two small suitcases and large cage for the pet. - Marianne Buijs, mabuijs [- at -] yahoo.ca, 612-103-2440, Todos Santos
Ride Sought Dec. 13 - I need a ride from the San Jose del Cabo airport to Todos Santos at noon on Dec. 13, 2011. I'll also need a ride back to the airport and back on Dec. 23 and Jan. 1. Anyone who goes in frequently with whom I can ride along and pay for the gas or who does driving back and forth as a service, please feel free to contact me. I am coming from Victoria, BC. Canada. Thanks, Judy. - Judy Lightwater, jlightwater [- at -] shaw.ca, 250-598-6034, Todos Santos

Baja Via Baja Ferries Mid-December - Traveling through Nogales, around Dec. 17. Plan on taking the Baja Ferry to La Paz on or around Dec. 19. Is anyone traveling that route and would want to convoy together? Safety in numbers. I speak fluent Spanish and can help with translating. Let me know, Sylvia, treaturfeet [- at -] yahoo.com or phone 928-282-5969 - treaturfeet [- at -] yahoo.com, Los Barriles


---
Submit your Rides or Caravans Needed/Available articles here: http://www.bajawesternonion.com/submitad.asp



Return to Top
---
Pet Corner (Lost and Found pet articles will run for two weeks)
Let us know if you find or place your pet so we can remove your ad -
---

Dog Needs a New Home and Love - Lovely puppy is looking for a new home. She is very friendly and loves children, and needs a home with more space (a yard she can play). I can send pictures if anyone is interested. Thanks. - Gelacio Orozco, gelacio_tds [- at -] hotmail.com, Todos Santos

Gorgeous Siamese Cat - Blond, blue-eyed, long-haired outside cat with a star on her forehead needs needs new home to watch over. She hunts, she is spayed. Call 612-178-0070 or email karlamfreeman [- at -] gmail.com - Karla Freeman, karlamfreemn [- at -] gmail.com, 612-178-0070, Todos Santos
Missing Great Dane - Missing dog, answers to the name of Apollo. It is a male Great Dane, short hair, gray with black spots, it has a yellow chain. It got lost arround Las Flores, last seen on Wednesday, Nov. 23. Please contact us if you`ve seen it. - Julio Rodriguez, julio_01diaz [- at -] hotmail.com, 612-154-6284, Baja California Sur

Sweetheart Cat Needs Home - Lovable, affectionate, friendly and well mannered. This "street cat" has been spayed, is young but not too, probably around a year old. She's been given flea treatment, fed well for a few weeks and in good shape now. But we are leaving for the states at the end of November and she needs to find a permanent home. - Colleen Ray, 805-712-1664, Todos Santos

Good Info On What To Do If You Lose Your Dog In Baja (or Anywhere) - This excellent article courtesy of Baja Insider: www.bajainsider.com/baja-life/pet-care/findinglostdogs.htm -
Impossible to Resist! - New arrivals at Kitty Heaven despite all of our efforts to spay and neuter (but without the help of the community, there would be even more!).

All colors, all very young and playful. For more information, call Angelique at 612-145-0250 or write her at BajaKitties [- at -] Yahoo.com

Kitty Heaven is the only all-cat refuge in Baja California Sur. Visit us on the web athttp://bajarescue.org/#KittyHeaven.

We survive via your kind donations. To send your support, please click the "Donate" button below:


---
Submit your Pet Corner articles here: http://www.bajawesternonion.com/submitad.asp (and remember to Spay and Neuter your pets)



Return to Top
---
Quote of the Day: " God gave us memory so that we might have roses in December. " ~ James M. Barrie


---
Looking for the complete Community Events Calendar? Click Here!


---
Return to Top
---
---
Help Support The Baja Western Onion!

We can accept donations by Credit Card, PayPal, cash, check or direct deposit.

For more information, please visit our web site at http://www.BajaWesternOnion.com/donate.asp.
Copyright © 2006 - 2011. The Baja Western Onion. All Rights Reserved. Published Using 100% Recycled Electrons :)
Return to Top
---