On The Web Site:
---
Today's Weather Click for Extended Forecast

---
Community Access
Policia Preventiva
Todos Santos Police
612 145-1052
Commandante Navarro

Ministero Publico
State Police
612 145 0198
Commandante Erigoyen

Bomberos
Fire Department
Cel. 612-142-6387
Commandante Cadena


---






---
Baja Western Onion
Alan Thompson - Publisher
Debra Webster - Advertising
e-mail For General Feedback
---
---
News and Events, Questions and Answers
---
Garbage Clean Up Day - Please come Sat., Nov. 26, at 9 a.m. to the entrance of Todos Santos (Cabo side) in front a la Hielera. Garbage bags and gloves will be provided. All volunteers are more than welcome. - Emanuela, emagard [- at -] mac.com, 612-161-2907, Todos Santos
Items Needed For Local Theatre Production - Needed now through March 2012: Baseball Bat, Small Birdcage, Two small pieces of luggage (not returnable); Size 7, 8, 9 Mary Jane Black Shoes - Pat Raines, gypsymama59 [- at -] gmail.com, 612-132-4945, Todos Santos
Used Clothing Benefit Sale in La Paz - Sale will benefit Baja Dogs, La Paz, and will be held Saturday, Nov. 19, from 10 a.m. to 2 p.m. at Pelicanos Restaurante & Bar, Carr, Norte, KM.14, El Centenario. Sell, Shop, or Donate your used items to the Baja Dogs table!

To register or donate, please contact Cindy [- at -] 612-141-9903 or cindycrane090 [- at -] gmail.com. Registration Fee: $50 pesos donated to Baja Dogs. Admission Fee: Any donation to Baja Dogs. Go through your closet and pull out that stuff that is too big, too small, you don't like any longer, or you love but haven't had it on for over a year. As well as clothing, bring hats, scarves, shoes, purses, under garments and jewelry. Please be sure that clothing and other items are clean and in good condition. Pelicano's has a nice lunch and drink menu, so you can have lunch and shop! If you don't have anything to sell, then bring a friend and come to shop! - Cindy Crane, cindycrane090 [- at -] gmail.com, 612-141-9903, La Paz
Percussionist Wanted - Looking for a percussionist for upcoming events. Email me please for details. - Tim , tim [- at -] timlang.net, Pescadero
'Concierge' - A new publication for the Todos Santos and Pescadero area. - Brenda Casillas, 612-141-6297, Todos Santos

Annual Rummage Sale/Tianguis - The annual rummage sale for the cats at Kitty Heaven will be held on Saturday, Dec. 10 at the 9th annual World Class Garage Sale at La Canada del Diablo. If you would like to donate household goods, working electronics or any other items to our sale (and our cause) please contact Angelique. Kitty Heaven is the only cat refuge in Todos Santos and is funded solely through donation. No proceeds from the Fur Ball are ever allocated to Kitty Heaven. (All Fur Ball proceeds are directed solely to spay and neuter of animals belonging to our Mexican hosts that otherwise would not receive this surgery.) - Angelique, bajakitties [- at -] yahoo.com



Rental Car Insurance - I just got a good deal on a rental car from Economy at SJD Airport, but remember that the last time I rented a car, the Mexican rental car insurance was very expensive. Anyone know if I can get that insurance ahead of time for a reasonable cost? - Jolyn Wells-moran, jowellsmoran [- at -] gmail.com, Baja California Sur

Free Blood Pressure Screening and Stress Status Evaluation - Offered by Dr. Bill Sniechowski, D.C., this Saturday, Nov. 12, from 9 a.m.-noon at La Canada del Diablo on the back palapa terrace. - Dr. Bill Sniechowski, drbillinbaja [- at -] yahoo.com, 624-118-1603, Todos Santos

Great Transportation Service - I have just arrived back from the US and used Safe Ride in Baja Sur. I found them here in the Onion. The ride was much nicer then the bus to Todos Santos with the road construction. They lived up to there name of "Safe Ride." The driver was professional and the fare was affordable. Thanks, Safe Ride. - Dawn Jackson, anothergreatday [- at -] live.com, Todos Santos

Vehicle Importation Issues - The catch-all called ONAPPAFA, A.C., supposedly an interim permit for foreign vehicles awaiting nationalization and Mexican Plates, is about to be cancelled - no more ONAPPAFA. I checked with the Highway police here after hearing rumors that our vehicles would be confiscated. The policeman told me that it is true: They will confiscate the vehicles and destroy them. Is that so we rush to aduanas and apply to import the vehicle? This is pretty scary. By the way, the police also told me that if you have expired U.S. plates you will not be bothered here in Todos Santos, but it is a dicretionary call for police stopping people in La Paz or Los Cabos -- maybe a fine or whatever! (N. Dakota plates are only available to US Citizens with a US address and US Drivers License.)

You are legal to drive with a foreign licence as long as your vehicle papers, be it U.S., or Canadian plated, name agree. You cannot get a Mexican drivers license with a tourist permit and so are not legal to buy a Mexican plated vehicle and drive with a tourist permit and drivers licence. That is how I understood it. Does anyone have information on the procedure for importing a vehicle? Definitely only if you have FM3 or better. Thanks - Gillian Herbert, gillyndolly(at)hotmail.com, 612-145-0359

Don't Forget to Bring a 'Forks Over Knives' DVD - It could be the most important movie you will ever watch. And, it is available at many WholeFoods stores, online at Amazon and at the FOK website (click link below). Bring a copy of the movie on DVD to share with all your old and new friends.

What are people saying? "A film that can save your life," Roger Ebert, Chicago Sun-Times; "Richly inspiring," Kevin Thomas, The Los Angeles Times; "I loved it and I need all of you to see it," Dr. Oz, The Dr. Oz Show. (If you can't obtain a copy, I do have one to lend.) - Cheryl Hugle, allinharmony [- at -] gmail.com, www.forksoverknives.com/, 612-114-7446, Baja California Sur

Need Land For Animal Sanctuary - We would like to establish a farm animal sanctuary to rescue several animals being held in deplorable conditions in Pescadero. In order to do this, we first need a piece of land nearby where these animals can be taken. Any unused property ~1/3 acre and up in Pescadero would be ideal.
Do you have land that you are not planning to use for a couple of years? Maybe 2 or 3?
Would you be willing to let us care for some animals there?
If your property is already fenced, that would be excellent, otherwise, we will make that improvement ourselves. By lending your property, you will enable us to move quickly forward with our planned rescue. We hope not only to create a sanctuary to rescue farm animals being abused, but eventually to open up the sanctuary to the public for educational purposes, a place where people can come and meet the animals and get to know them, not as commodities but as the special creatures they really are.

Eventually, we hope to build a kiosk to prepare and sell vegan hot dogs, hamburgers, ensaladas, soy and coconut milk ice creams and sodas at the same location so that when tourists come to meet the animals, they can also enjoy a cruelty free picnic. (Who wants to eat pork sausage while bonding with a pig?)

Any revenue we obtain will pay for food and water for the animals and the other expenses of running the sanctuary. We will start small: A journey of a thousand miles begins with the first step. ... But ultimately become an important part of the cultural, tourist and educational offerings of the area. If you can help with land or want to get involved in other ways, please contact me. - Cheryl Hugle, allinharmony [- at -] gmail.com, allinharmony.org, Todos Santos


---
Today's Exchange Rate - Mexican Pesos to 1 USD - Courtesy X-rates.com
---
Submit your News and Events, Questions and Answers articles here: http://www.bajawesternonion.com/submitad.asp


Return to Top
---

---
Featured Events This Week
Anyone planning an event should check the Online Community Calendar before choosing a date to see if something else is already planned and avoid conflicts. Check the Online Community Calendar here: www.bajawesternonion.com/community-calendar.asp -
---
Friday, November 11
Worldwide Celebration Of One 11:11:11 - Music and Storytelling, Sound and Harmony, dance and Puppetry and more. Teatro Luna Azul in Todos Santos, 7 - 10 p.m. Info and directions: http://tsbmp.blogspot.com - Lynn And Daniel, Bluemooninbaja [- at -] yahoo.com, Todos Santos


Ben and the Men - Live Blues, Funk, Jazz, Marina's Restaurant, Pescadero, 6:30 p.m. - Ben, bajaboar [- at -] yahoo.com, 612-154- 8118
Saturday, November 12
Benefit Concert For the Kids of Hogar Del Niño - 5 p.m., La Esquina, Todos Santos. Music, hosted by Guitar Dave, by Forest & Friends, Jay Nash, Tim Lang, AK-47, Ben & the Men. Beer, wine and Margaritas are 2 for 1 during Happy Hour, 5 p.m.-6 p.m. Limited tickets available for 80 pesos at La Esquina or San Pedrito Surf Hotel. Bring pesos for silent auction, and donations of shoes and clothing. - Andres Keller, ak47pgh [- at -] yahoo.com - Andres Keller, 612-133-9602, Todos Santos

Rancho El Camino Tour - Crossroads Christian Church will host a tour to Rancho el Camino at 10 a.m. The ranch is a horse ministry that is reaching out to wounded children who need emotional and spiritual healing. We will be meeting at Crossroads Christian Church (located on Abasolo between Sonora and Sinoloa) at 9 a.m. and leave at 9:15 promptly in order to be there in time for 10 a.m. Please call in advance if you plan to attend. Write cindycrane2000 [- at -] yahoo.ca or call 612-141-9903 - Cindy Crane, cindycrane2000 [- at -] yahoo.ca, www.espirituyverdad.com/Rancho/, 612-141-9903, La Paz

GemInI Deli and BBQ Saturday Special With Live Music - Starting around 6pm, Offering a "Roasted Chicken Breast stuffed with Veggies and Cheese" special. Also offering "Punta Lobos Seafood Chowder," Chocolate mousse, and "Michelada" drink specials. Live music by Pescadero Dave playing acoustic Mexican ballads. - Vicky and Michael, info [- at -] thegeminideli.com, thegeminideli.com, 612.145.0098, Todos Santos
Tuesday, November 15
McBride Art Show - Iris McBride's recent work will be on display next door to Cafe Santa Fe, Todos Santos, Nov. 15-25. The works can be viewed from 11 a.m. to 4:30 p.m., daily. The show's opening is today from 2:30 to 6:30 p.m. - Iris Mcbride, mcbrideiris2yahoo.ca, Baja California Sur


---
New Community Events and Workshops Notification Page - You can submit event notices for The Community Calendar or Workshops and Meetings pages. The Community Events calendar is limited to non-recurring community events (Sorry, no "Happy Hours," "Daily Specials," or other recurring business activities :). Submit your Community Events and Workshops notices here: http://www.bajawesternonion.com/submit-event.asp



Return to Top
---
---
Stepping Out - Food, Music, Workshops and Entertainment
---
Hotel California
Bistro Santo Vino & Wine Bar has reopened
Hours are 5 to 10:30 p.m.Daily (Closed on Sunday). Reservations Recommended

Thanksgiving at Hotel California
Make your reservations for Thanksgiving Dinner. All you can eat.. Menu includes Cream of asparagus soup, Turkey, Homemade gravy, Mashed potatoes, Baked yams w/pecans, Brussel sprouts, Roasted vegetables, Cranberry sauce, and Pumpkin and Chocolate pies. $250 pesos (plus 11% tax) *discount cards do not apply.

Click Here to view our Online Store
Keep up with the latest Hotel California info by joining our facebook fan page Follow us on facebook

- Debbie Stewart, info [- at -] hotelcaliforniabaja.com, www.hotelcaliforniabaja.com, 612.145.0525, Todos Santos

La Esquina Now Open Sundays! - Yes, it's true, La Esquina is now open 7 days a week! Sunday hours are 9 a.m. to 3 p.m. Just to clarify some confusion that arose from last weeks BWO ad, the farmer's market is only on Wednesdays, not Sundays. See you soon! - Marimar, hola [- at -] laesquinats.com, www.laesquinats.com, 612-145-0851, Todos Santos
Saturday Special At Gemini With Live Music! - This Saturday November 12th the GemInI Deli and BBQ will be having a "Roasted Chicken Breast stuffed with Veggies and Cheese" special - with live music featuring Pescadero Dave playing his acoustic Mexican ballads!

Come join us in our newly renovated garden patio starting around 6pm for a wonderful night of food, wine and music...

We'll also be offering our fabulous "Punta Lobos Seafood Chowder", our delicious Chocolate mousse, and "Michelada" drink specials!

- Vicky and Michael, info [- at -] thegeminideli.com, thegeminideli.com, 612.145.0098, Todos Santos
Benefit Events For Hogar Del Nino - Hogar del Nino in Todos Santos provides a safe and caring home for 26 children who would otherwise not have a place to live. With little funding from the government, the all-volunteer staff continually struggles with inadequate funding for basic necessities such as food, clothing, utilities, and fuel and vehicle maintenance. Community support is vital to enabling the support of these children. To that end, there are two upcoming fundraisers which are supporting the Hogar del Nino.
The first a benefit concert on December 10 at La Esquina. Contact for the concert is Andres Keller ak47pgh [- at -] yahoo.com.


The second is a Food and Wine pairing event Dec. 19 at Villa Santa Cruz. This special event is limited to seating for 60 guests and will include five food and wine courses plus a silent auction of select items.
Tickets and information for the second event are available from Nancy Serfas (Nancyserfas [- at -] aol.com), Lisa Welsch (lwelsch [- at -] cbriveras.com), Sylvia St Clair (sylviainbaja [- at -] gmail.com), El Tecolote Bookstore, and Nancy Naigle. - Nancy Naigle, nnaigle [- at -] att.net, 612-178-0040, Todos Santos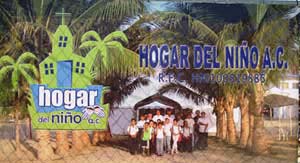 Benefit Concert For the Kids of Hogar Del Niño - Saturday, Dec. 10, at 5 p.m., La Esquina in Todos Santos invites you to the first annual Concert for the Kids, a festival of music benefitting el Hogar del Niño. Enjoy the musical stylings of fine local artists, Hosted by Guitar Dave, featuring:
Forest & Friends
Jay Nash
Tim Lang
AK-47
Get ready to get down with Ben & the Men at 10:30 p.m. Ice cold beer, fine wine and delicious Margaritas are 2 for 1 during Happy Hour, 5 p.m. - 6 p.m.!

Limited tickets are available at La Esquina or San Pedrito Surf Hotel for 80 pesos, get 'em while they last. Don't forget to bring pesos for a silent auction, and your donations of shoes and clothing! - Andres Keller, ak47pgh [- at -] yahoo.com - Andres Keller, 612-133-9602, Todos Santos
4th Annual Meditation/Movement Retreat Slated - The upcoming retreat will feature Robert Hall and Richard Strozzi-Heckler and be held in Todos Santos Jan. 27-Feb. 2, 2012. Location: Serendipty ( http://www.serendipityventures.com). For further information on the retreat, check out Robert's website: www.eldharma.com. For unanswered further questions, email me and I'll find the answers. Baraka en Todos - Steve Monaco, smridhwan [- at -] gmail.com, Baja California Sur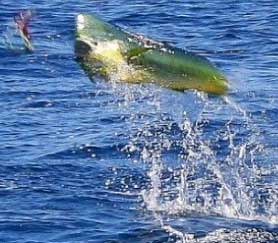 Todos Santos Fishing Charters - Why deal with a middleman? Come direct to the owner/operator
- Fully Registered Sportsfishing Company - Bilingual Crew - Top Quality Tackle And Gear.
Whether game fishing or whale watching, contact us for your ocean adventures. Visit our website for full details: www.fishingtodossantos.com or www.todossantosfishingcharters.com.

Package deals available when booking fishing and our casita for your complete holiday - www.bajasurtodossantos.com, or call 612-119-7880 or 624-114-1351


Tai Chi Classes - Yang Style Short Form: for health, regeneration, rejuvenation, and relaxation of the body, mind and spirit. New classes scheduled Wed. and Fri., 9:30-10:45 a.m., beginning Nov. 16. Classes will be once or twice weekly depending upon the demand. Come to the first class for free. Classes at the new Harmony Healing Arts Center at the entrance to La Poza (Jane Sipe's). Additional class times and locations to be scheduled. - Rhoda Jacobs, barakabaja [- at -] gmail.com, www.taichifoundation.org, 612-157-6088 cell, Todos Santos

Reiki Energy Healing - Level 1 And 2 Certification With Relaxing Yoga Retreat - Learn to heal with the hands while enjoying daily yoga, meditation and breath exercises. All levels welcome and accommodated. Dec. 18-20, 7:30 a.m. - 6 p.m., Yandara Yoga Institute, located between Pescadero and Elias Calles.

$290 Commuter. $640 Residential. Meals included. Reiki is an energy healing technique, easily learned by anyone, to promote relaxation and stress-reduction.

With its origins in Tibetan Shamanic Healing, Reiki is a popular form of holistic health today that works to dissolve the roots of physical and emotional discomfort, returning us to our true nature of peace, compassion and joy. - Allison Eaton, info [- at -] allisoneaton.com, www.allisoneaton.com, 518-224-1355 or 612-141-7222, Pescadero


Rancho Pescadero 2nd Anniversary Celebration!! - We would love to share with you and thank you for our 2nd year open! Don't have plans yet? Come and celebrate with us, this coming Saturday November 19th starting at 4pm in our Garden Restaurant. $100 pesos per person and you will enjoy great food, live music, games and prizes and definitely a lot of fun..and margaritas!! We'll be waiting for you! - Karla Caro, rancho1 [- at -] ranchopescadero.com, www.ranchopescadero,com, 6121571257, Pescadero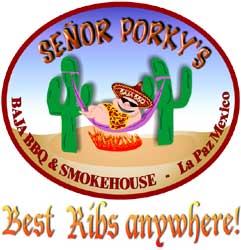 Señor Porky's Baja BBQ and Smoke House! The Best Ribs Anywhere!



New Restaurant in La Paz - Featuring Kansas City slow-smoked meats not found anywhere in Mexico. Now open 7 days a week from 7:30 AM with full breakfast menu and Cappuccino, to 10 p.m., and weekends until midnight. Watch the sunset from our spectacular ocean view! Located on the Malecon in La Paz at Alvaro Obregon #670, on the corner of Allende and Rosales (next to the Arco Hotel).

To ensure the best quality for Porky's Smokehouse Meats, we start with the best meats available. Then we dry-rub the meats with a combination of 20 spices, then slow-smoke for up to 18 hours at low temperature to obtain maximum flavor and tenderness while sealing in the natural juices and smoke flavor that is unmatched anywhere! We know you'll agree that Señor Porky's Baja BBQ and Smoke House are the best you have ever tasted. Menu highlights include:

• Slow Smoked Ribs • Pulled Pork • Beef Brisket • BBQ Chicken • Smoked Bratwurst •

Plus fantastic side orders include Pasta Salad, BBQ beans, Coleslaw, Sweet Potato fries, New Mexico Green Chile with Pork, Caesar Salad and Homemade Deserts. Dine in, or carry out from our "Pig Out" Meats to Go Menu. Download our entire Menu here: files.me.com/richards771/1wclv6

For more information, call 612-129-3667. - Richard Stubbs, richards77 [- at -] pcisys.net, La Paz


Art Shows! - Zen Garden is now actively seeking all artists interested in displaying their art work for show at Zen Garden. We offer large wall space in beautiful, serene indoor and outdoor settings with ample room for viewing. You handle public relations and advertising, we provide the space for your clients and fans to view your work. For more details, contact Nina at Zen Garden: ninac [- at -] webportdata.com. 612-145-1088 - Nina, ninac [- at -] webportdata.com, www.zengardencafe.com, 612-145-1088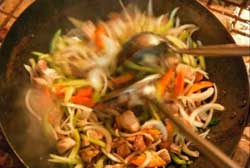 New Lunch Special at Zen Garden - Zen Garden is now offering a fantastic lunch special daily, Monday thru Friday, from noon until 4 p.m. Six different choices come with 4 items each for only $80 pesos.

Outstanding taste, great price! Don't miss out! Best deal in Baja! Very clean, wonderful ambience and fresh food cooked with love and care. - Nina Chun, yanggum [- at -] zengardencafe.com, www.zengardencafe.com, 612-145-1088


5 Element Healing Qi Gong Classes - Based on roots in Chinese Medicine. You will learn different postures and movements that activate the circulation of chi along meridians to specific organs in your body. awakening and sending energy to areas of your body that need attention. Learn how each organ is influenced and healed by the of the energies of the Five Elements. Wednesdays, 4:30-5:45 p.m. starting Nov. 16.Classes held at the Harmony Healing Arts Center at the entrance to LaPoza (Jane Sipe's). Additional times and locations to be scheduled. - Rhoda Jacobs, barakabaja [- at -] gmail.com, www.taichifoundation.org, 612-157-6088 (cell), Todos Santos
Street Photo Workshop in Todos - Improve "how to see" photographically, going from snap shots to fine art. Judith returns to TS with her workshop aimed at strengthening framing/composition skills in your camera's viewfinder.

Open to all photo enthusiasts and all cameras - level 1 and level 2 (for those who've taken the class before).

The workshop will be held Dec. 3, 4, 10, and 11. Private critiquing sessions also available.

For more info and registration go to http://SundaysInNY.com/todos - Judith Farber, jf [- at -] SundaysInNY.com, SundaysInNY.com/todos/, Baja California Sur
Body Bliss: A Hands-on Workshop For Women Of All Ages - Come together in feminine community to learn and hone practices for simple yet deep care, of self and others. Through lived experience in the body we return to our own subtle power for wellbeing. We will cover: Mayan Abdominal Massage, Pelvic Balancing, Gestalt Body Talk, Basic Yoga for Bones and Hormones, and Therapeutic Oil Making. With Cristina Alonso, Sexologist and Certified Professional Midwife, Founder Luna Maya Casa de Partos, Chiapas; and Kate Waters, Body-based Psychotherapist and Yoga Teacher, Founder Shaktipat Yoga, Chiapas.

Sunday Dec. 4 (half day) and Monday Dec. 5 (full day). $100 USD, plus some simple supplies. Space is limited, so please register soon. Location TBA in Todos Santos. - Kate Waters, shaktipat.yoga [- at -] gmail.com, 967.107.2448, Todos Santos
Ben and the Men Live - Blues, Funk, Jazz - Friday, Nov. 11, at Marina's Restaurant in Pescadero 6:30 p.m. - we'll see?!. Happy hour until 7 p.m. Come on out and shake a leg and have some really awesome food. - Ben, bajaboar [- at -] yahoo.com, 612-154- 8118
Zumba - Classes held Wednesday and Friday at 10 a.m. Location: Outdoor covered area in Las Brisas. Heading west from the pila (large water tower), take right turn, go one block. We are on the left in an open-air, back patio. Additional classes are held Wednesday and Friday at 4 p.m., Rancho Pescadero Yoga Center. 50 pesos. Tennis shoes recommended. Come Zumba with "Juanita" - Jan Turner, jant [- at -] aol.com, 145-0684
Concert by Soprano Loyda Vazquez - Courtesy La Paz Gringos - On December 1 at 8:00 p.m. the extraordinary Soprano Loyda Vazquez will have a concert at the Concert Hall located at Moreles 1055, side street Marcelo Rubio. Tickets are 100 pesos, 40% of which will be donated to FANLAP (Fundacion Ayuda Niños La Paz, A.C.).

If you are one of the few whom is unfamiliar with her incomprable voice, you may find several videos of her on YouTube. For information about FANLAP, you may go to our website at www.lapazninos.org.

This Thursday November 10 between 10:00 and 11:00 a.m., I will be at Club Cruceros´clubhouse selling tickets, and will also do so one day next week. For more information contact me at my personal email address. To make a tax-deductible on-line donation, simply click here: donate.icf-xchange.org/donate.php/losninosdelapaz. Thank You - Judith A. Peterson, President Fundación Ayuda Niños La Paz, A.C. jupete49 [- at -] hotmail.com
Jazzyjuice Company - Boost Your Energy, Strenghten Your Immunity! Live, Fresh Juices, Monday-Friday. $50 Pesos Per Liter or Per 32 Ounces. Orange, Carrot, Watermelon, Apple or Mixed Veggie. Free Delivery in Pescadero or Todos Santos (some restrictions apply). Specialized Programs are available for cleansing and weightloss. Call or email for more information. - 612-143-8115, info [- at -] bearcovecottages.ca, Todos Santos
---
Submit your Stepping Out - Food, Music and Entertainment announcements here: http://www.bajawesternonion.com/submitad.asp



Return to Top
---
Misc. Sales and Services Available
---
Casa Decor, La Paz, Indoor And Outdoor Furniture - Large 12,000 SQ. FT. Warehouse in La Paz at 560 Marquez de Leon, between Altamirano and Ramirez, Tel: 612-129-3364.

Take a Virtual Tour of our selection online: http://www.youtube.com/watch?v=YJK_MCrzZ3E:

• Largest Inventory In The Baja • Patio Furniture • Wicker, Rattan And Marble
• Rustic Hand Painted Furniture • Lighting • Metal Furniture • Copper Furniture
• Kitchen Cabinets • Doors • Floor and Wall Covering • Art • Accessories
• Fountains And Urns • Mexican Furniture • Imports From Around The World
• Very Unique Selection Of Furniture And Accessories • Furniture Packages




>>> SPECIAL! Bring In This Ad For A 10% Discount! <<<


The Best In-stock selection in the Baja of affordable Indoor and Outdoor Furniture at Casa Decor. Three Locations: Casa Decor La Paz, Casa Decor Cabo San Lucas on the Four lane at KM 3.5 next to Artisanos and Natural Marble and Stone, Tel: 888 557 6533 or 624-178-8146, and NOW in Loreto! - Mary Aguirre, Chief Designer, richards77 [- at -] pcisys.net, USA Tel 303 777 5157, http://www.antiquerowmarket.com, Baja California Sur


The One and Only Palapa Car - Excellent running 4 door, 5 speed 4x4 Sidekick. Bomb proof little baja rig that can go anywhere, easy to drive, easy to park, flies across the sand, excellent gas mileage, and can still rock up the Cafe Santa Fe in style. And has 4 doors and seating with seat belts for 4 so makes all those noisy quads look silly and pointless. Pictures can be seen at baja sur craigslist. - Alec, bajasur.es.craigslist.com.mx/cto/2689882870.html, 612-151-8892
Pacific Window Washing - Professional Home Window Washing. Now servicing:

• San Jose del Cabo • Cabo San Lucas • Rancho Migrino • Elias Calles • Pescadero • Todos Santos
• And Anywhere In Between...


Free estimates. - Mark 612 143 3316, pacificwindowwashing [- at -] gmail.com
Acupuncture/Traditional Chinese Medicine - Many people think of acupuncture as the remedy-of-choice for pain, but did you know that Chinese Medicine is also very effective for treating digestive issues, emotional imbalance, and for maintaining optimally vibrant good health? Not fond of needles? There are many non-needle protocols within the scope of Chinese Medicine, and I would be happy to discuss options with you. Also you can find information on the treatment options detailed on my website. Email now to arrange an appointment or ask questions about this ancient and effective system of achieving and maintaining your well-being on many levels. - Jane Sipe, L. Ac., jasi57 [- at -] juno.com, www.nccaomdiplomates.com/janesipe, 612-151-7026
The Consignment House - The consignment house now open! We accept all types of new and used marine surplus, furniture, antiques,sporting goods, motorcycle and quads, cars-trucks, restaurant equipment, tools, appliances, machinery, collectables, art, etc.

We have a large outside area, offer high visibility on the main highway to the airport, and are located next to interceramic and across from Aramburo Plaza. Let us help you sell your items! For more information, contact The Consignment House: office 624-120-1025; cell 624-179-2012; or vonage 949-373-5322. We are open Monday thru Friday, 8:30 a.m.-5:30 p.m., and Saturday from 10 a.m.-4 p.m. - theconsignmenthouse [- at -] gmail.com, www.facebook.com/media/set/?set=a.253425348033316.57251.234925139883337&type=3#!/pages/The-Consignment-House/234925139883337, 624-120-1025, San Jose Del Cabo
18' Ocean Fishing Boat For Sale - Comes with a new 60 HP, 4-stroke Mercury motor with only 93 hours on it:
Easy Pull Trailer With Excellent Tires
2 New Batteries
Center Fiberglass Console
Ready To Go Fishing!
Price $8700 USD. This is a great price -- it's like buying a motor and getting the boat and trailer for free! - Kent Hansen, kenthansen [- at -] shaw.ca, La Paz



Beach Launcher - I have a solution to hard-to-launch waverunners or heavy beach items like kayaks. I have a waverunner launcher for easy beach launch. It's called a "wheel-ease" and features four wheels designed for sand. You could add an extension on to pull with quad. Retails for about 800 tomatoes. Used for only a year and garaged after that. Yours for 300 clams OBO. I have a link to the manufacturers web page at the below link. - Dean Devolpi, dean [- at -] la-ventana.com, www.la-ventana.info/t377-waverunner-launcher-wheel-ease#1196 , 612-114-0202
Vehicle Wanted - Looking for a reliable, used vehicle suitable for beach/town, in good condition. Mexican or B.C. plates fine. Must be able to transfer ownership. Price range $2-$3K. I have no phone in Todos Santos, please reply by e-mail. - Nicola Newton, 250-935-6343, cortesnic [- at -] hotmail.com, Todos Santos
Moving/Garage Sale - Saturday, Nov 12, 10 a.m. - 3 p.m. Las Playitas to Supermercado Sol dos - left at market, 4th house on right. Many household, kitchen and garden items for sale: generator, freezer, ice-cream maker, rotisserie, Weber gas grill w/ rotisserie,juicer, espresso machine, dehydrator, Marco clay pots, Miscellaneous kitchen items, outdoor tables and chairs, lounge chairs, leaf blower, garden tiller, seeds, boogie boards, fins, beach umbrellas, potted bougainvillias y mucho mas. - Deborah Scott, debrichscott [- at -] hotmail.com, 145-0669
Servicios Computadoras, Todos Santos - Ofrece servicios de Internet y Computadoras. Venta, instalacion y soporte de redes cableadas e inalámbricas, anti-virus, Voice Over IP (Vonage, Net2phone), computadoras. Computer Services, Todos Santos - Offering internet and computer services. WiFi / VoIP / Computers - Sales, installation, service and support: wired and wireless networks, virus removal, Voice Over IP (Vonage, Net2Phone), computers. - Josue Castillo Mayoral, Cellular: 612 159 2699, jocama85 [- at -] hotmail.com, Todos Santos


Jeep CJ-7 For Sale - 1985 jeep cj-7, great condition. Imported Mexican plates. Runs great. Needs new carburator. price: $3,500 USD. Contact Cindy 612-119-2519 pescadero,bcs, mex. - Cindy Pepin, 612-119-2519
Need a Ride to or From the Airport? Or Someone to Assist You With Errands? - I am a young, bilingual Christian man and I can provide you with rides to or from the La Paz or San Jose Del Cabo airports. I can also help you with courier services, errands, or navigating the intricacies of dealing with Mexican businesses and the government; Car Registrations, TelCel and TelMex, CFE, Seguro Social, etc.

Reasonable Rates - Contact: Ernesto, Cel. 612-117-7497, ernie_net [- at -] hotmail.com


Want To Buy A Used Car - Looking to buy a reliable, economical used car, under $9000 USD - tomlion234 [- at -] gmail.com, Todos Santos
Integral Psychotherapy - For short-term intensive work through December and early 2012. Rooted in body-based, Gestalt, and wise woman traditions. Helpful for working with emotional and mental blocks and/or trauma. Yogatherapy element optional to support recovery from illness, lesions, and depression. At Harmony Healing Arts in TS. Please write or call for more information and appts. - Kate Waters, shaktipat.yoga [- at -] gmail.com, 967.107.2448, Todos Santos
US Tax Assistance For Expatriates In Baja - We have provide US tax return preparation services and US expatriate tax planning for Americans in Baja California for over 20 years. It is important you know the special form filings required for Fideicomisos, merican bank accounts, Mexican corporations, and your Mexican businesses and rentals. We know those rules and can help you coordinate them with your Mexican Contadore. See the latest developments in US-Mexican taxes at www.us-mexicantax.blogspot.com. Email with questions and inquiries. Thanks. Don D. Nelson, Attorney, CPA with over 30 years international tax expertise. - Don D. Nelson, ddnelson [- at -] gmail.com, www.TaxMeLess.com , 949-481-4094 (US), Baja California Sur
Telcel Banda Ancha 3g Internet Modem - I have a ZTE 3G modem in excellent shape. Model MF626. Comes with manual. This modem works great for a Telcel internet connection. 480 pesos. - Tim, tim [- at -] timlang.net, Pescadero
SOS! I Need A Computer! - Hi, I am looking to trade use of your extra lap top?? computer in exchange for Massage and Energy Therapy sessions weekly for one month starting now till December 9th. Please contact Carol at 612.167.4151.Thanks! - Carol Lynn, npeojai.com [- at -] gmail.com, www.NPEojai.com, 612.167.4151
Canon Pixma I1900 Color Deskjet Printer - Lightly used, with 3 unopened ink cartridges (2 color and 1 black). This was purchased in Mexico, so cartridges should be widely available; they are also on Amazon.com. 800 cocos (cost of the ink) takes it away. Also, Sharp SF2114 copier available. Copies, but needs some work. It is a good work horse copier with not much wear. Negotiable. - Jane, jasi57 [- at -] juno.com, 612-151-7026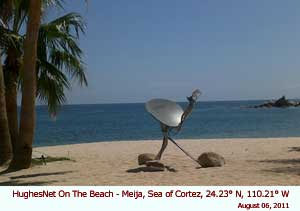 Now, Get Internet No Matter Where You Live:
Always-On Connection
Available Where DSL and Cellular Won't Reach
PC, Mac, Wireless Compatible
Multiple Computers Can Share the Same Internet Connection Full-Time
Vacation Holds Available
Professional Installation Available
0.74 Meter Dish with 1 Watt Transmitter - Was $499.99 Now $299 US! 1 0.98 Meter Dish with 2 Watt Transmitter - Was $899.99 Now $699 US! 1
Available Service Plans:

| | | |
| --- | --- | --- |
| Plan - Max. Speed - Down/Up 2 | Daily Data Transfer Allowance | Monthly Service Fee |
| Home - 700 Kbps/128 Kbps | 200 MB | $59.99/mo. NOW $49.99/mo.! |
| Pro - 1.0 Mbps/200 Kbps | 300 MB | $69.99/mo. |
| Pro Plus - 1.5 Mbps/200 Kbps | 350 MB | $79.99/mo. |
| Small Office 3 - 1.5 Mbps/300 Kbps | 425 MB | $99.99/mo. |
Baja Satellite is an Authorized HughesNet® Reseller. For more information Contact Us today: alan [- at -] BajaSatellite.com, www.bajasatellite.com, (530) 903-4257 (US), (01) 555 351 0882 (Mexico), Baja California Sur


1 Equipment prices shown are after $199.99 HughesNet mail-in rebate, and do not include Mexican shipping, importation or installation. 2 Absolute maximum speeds as stated by Hughesnet. Actual speeds will be less. 3 Small Office Plan requires 0.98m. dish with 2-watt transmitter.
Great Opportunity - Great opportunity to buy this wooden table that normally costs $8,000 pesos, but only have to pay $4,000 pesos - Jose Brilanti, Jbrilanti [- at -] yahoo.com, 612-148-6023, Baja California Sur
2003 Salem 25-Foot Trailer With Slide - Excellent condition, walk around queen bed, AC, microwave, awning. $7900. Can see at Cerritos stevej [- at -] ida.net or call my cell, 612-171-3307 - stevej [- at -] ida.net, 612-171-3307

4x4 For Sale - 88 Toyota 4runner. V6, Manual. New radiator, Battery, Timing belt, Power steering pump. Re-built transmission. Recent tune-up. Has a few bumps and bruises but perfect to explore the Baja -- will take you anywhere. $15,000 USD. - jaimi.davie [- at -] gmail.com, 612-100-8455

Internet Domain Names For Sale - I reserved a few domain names that I don't need. Would be interested in selling them to an interested Baja Western Onion reader rather than letting them go abandoned: BajaComputer.com - BajaH2O.com - BCSSolar.com. $100.00 dlls. each - Alan, alan [- at -] baja1.com


Baja Western Onion Private-party Ad Special! Get More Coverage! Two Weeks - Four Issues - Only $10.00 US:
- Yard Sales, Vehicles, Misc. For Sale or Wanted - Reach 3,200 Baja Western Onion Readers - Your Ad Featured In a Red, Highlighted Box - Available Only For Private-Party, Non-Commercial, Text-Based Ads (Please Note: not available for commercial ads, real estate for sale or rentals available)
Payment: All Private-party Special Ads must be prepaid in advance of initial run date. You can make your payment online via PayPal at https://www.paypal.com/cgi-bin/webscr?cmd=_xclick&business=advertising [- at -] BajaWesternOnion.com, or call us at 001 530 903 4257 or 01 33 8421 1142 (From Mexico) to make payment directly by VISA, MasterCard, American Express, or Discover Card.

Free Ads: As always, you can place a Free text-based ad in the Baja Western Onion once every 14 days. Submit your Free Ad or Article here: www.bajawesternonion.com/submitad.asp. -


For more details on our commercial advertising opportunities, please visit www.bajawesternonion.com/advertising.asp or send an Email to: advertising [- at -] BajaWesternOnion.com


---
Submit your Misc. Sales and Services Available/Wanted articles here: http://www.bajawesternonion.com/submitad.asp



Return to Top
---

---
Real Estate, Rentals, and House Sitting - Available/Wanted
---
Casita Rental - Casita in Las Tunas on Calle Los Mangos available for rental from Nov. 17 thru Jan. 30. 1-week minimum stay and all holiday´s are currently available. Nice clean unit in a great location - Dan, danbinetti [- at -] yahoo.com, 044-612-117-0298

Looking For A Short Term (2 Week) House Sitting Opportunity In January - I would be traveling from Los Angeles with my family and could provide transportation of personal goods from LA as we will be driving in a large vehicle. I work in the film business and am seeking a respite from the go go of LA. Also could do a house swap. I own a nice 2 bdrm 2 bth house in Echo Park right next to Elysian Park adjacent to Silverlake, Hollywood, Downtown. Flexible on dates. Thanks. - Andrew Miller, millco3 [- at -] gmail.com, 213-359-7818
Apartment In Town, Todos Santos - 2 rooms, unfurnished. Living room with kitchenette, bedroom and bath. Close to shopping, family neighborhood. 3,000 pesos per month. Se habla espanol. - Sonia Amador, 612 145-0358
---
Submit your Real Estate/Rentals/House Sitting/Property Management Services articles here: http://www.bajawesternonion.com/submitad.asp



Return to Top
---
Rides or Caravans Available/Wanted
Note: Ads will run for two weeks unless dated. Please list the date in the title, and specify which airport. Goes without saying, everyone shares expenses for beer, gas, food, etc

To remove your ad if you find a ride or caravan, let us know here: www.bajawesternonion.com/submitad.asp -
---
Driver Needed For Small Truck in November - I need someone to drive my Nissan Frontier truck from San Diego to Todos Santos in early November. Bonded and insured, references required. My email is jennylindberg [- at -] earthlink.net. - Jennifer Lindberg, 505-466-0976, Todos Santos

Ride Needed To Ensenada Around Nov. 15 - Need a ride north to Ensenada. Can help with driving - Gary, 612-134-0498

Caravan Or Rider For Mid November - Leaving from Phoenix, AZ, around the Nov. 17 (but I hail from Vancouver, BC) and driving to Todos Santos/Pescadero. Can pick you up on route in AZ or California. Hoping to have someone along familiar with the route and who is possibly bi-lingual, or to caravan with other driver(s). Will be driving a pick-up and pulling an RV trailer. Camping on the way. - Craig, Canada

Rider Wanted From New Mexico - Driving down to Baja mid/late November from Taos, NM, Nogales-Los Mochas-Ferry- La Paz - Rosario Carelli, wearethedrum [- at -] yahoo.com, 828-380-0122

Date Change On Drive To Cabo - Previously, I was leaving San Diego for Cabo on Nov 22. Have pushed this date up. Can now leave Nov. 18, 19, or 20 -- your choice. Can caravan or have room for passenger with luggage. Share gas. I'll do all the driving. This is my 26th drive. Comfortable SUV. - Ina Yank, inayank [- at -] ix.netcom.com, 949-200-7727

Caravan Wanted in December - Want to caravan to Todos Santos area in early December, could meet with you anywhere from Santa Rosa, CA, to San Diego. Please email Debra at goodthym [- at -] mcn.org - Debra Dawson, goodthym [- at -] mcn.org

Baja Via Baja Ferries Mid-December - Traveling through Nogales, around Dec. 17. Plan on taking the Baja Ferry to La Paz on or around Dec. 19. Is anyone traveling that route and would want to convoy together? Safety in numbers. I speak fluent Spanish and can help with translating. Let me know, Sylvia, treaturfeet [- at -] yahoo.com or phone 928-282-5969 - treaturfeet [- at -] yahoo.com, Los Barriles


---
Submit your Rides or Caravans Needed/Available articles here: http://www.bajawesternonion.com/submitad.asp



Return to Top
---
Pet Corner (Lost and Found pet articles will run for two weeks)
Let us know if you find or place your pet so we can remove your ad -
---
Dog Tags Are Very Important! - Thanks to Mary at Cafe Perico Azul for finding my precious Frodo and calling my phone number on his tag. He was lost for 4 days when she found him. I recommend to everyone to be sure and put a phone number on your dog's tag in case there is ever an energency. Thank you again, Mary, from Frodo and Olivia!

La Indentificacion en el Perro es Importante! Gracias a Mary del Cafe Perico Azul por encontar a mi Frodo que esta perdido por 4 dias. Gracias que llevabo puesto su collar con mi nombre y telefono. Eso recomindo a todos que su collar de perro con su nombre y telefono por emergencias. Gracias Mary de Frodo y Olivia. - Olivia Sandoval Ojeda, Baja California Sur

Sweetheart Cat Needs Home - Lovable, affectionate, friendly and well mannered. This "street cat" has been spayed, is young but not too, probably around a year old. She's been given flea treatment, fed well for a few weeks and in good shape now. But we are leaving for the states at the end of November and she needs to find a permanent home. - Colleen Ray, 805-712-1664, Todos Santos


Found Puppy - I found a small, tan, female puppy with a green collar Saturday afternoon in front of Caffe Todos Santos. She seems to be 2-4 months old perhaps, very clean, and very healthy. I assumed her owner was close by but nobody knew anything about her. We later believed she may have gone missing the night prior because our dogs were barking at a small animal that night. She's being taken care of at the Old Charles Stewart home (Obregon & Centenario, next to Caffe Todos Santos) if the owner happens to find this ad. - Janine Wall, coneyislandgreen [- at -] yahoo.com, 612-152-4499, Todos Santos

Dogs and Cabo Airport - Courtesy Baja Pony Express - Just returned with our dog and discovered a new procedure upon arrival regarding dogs. You must take your dog to the Agricultural office, show the official the Original rabies and health certificate and have the dog inspected. They give you two inspection certificates with official stamps. You need one stamped certificate to leave with the dog if you plan to return by air to the US. Our delay getting out of the airport: one hour! - Bob And Karen Porter

Can You Adopt Alex's Dog? - The late Alejandro "Alex" Manjarrez Zuniga leaves behind a beautiful 2-year-old male pointer-mix. Very well behaved, street wise and great with kids. Those interested please contact. - Rick Plaia, rickplaia [- at -] hotmail.com, 612-178-0000, Todos Santos

Baja Dogs needs Transporters - Baja Dogs needs transporters from Cabo to Calgary and Cabo to Vancouver. We have adopted dogs awaiting their new homes. Please email Dhorea bdlp [- at -] bajadogslapaz.org or call 612-140-2575 for details. Thank you for helping. - Dhorea Ryon, bdlp [- at -] bajadogslapaz.org, www.bajadogslapaz.org/, 612-140-2575, La Paz


Please Help Keep Unwanted Dogs and Cats Off Our Streets - The annual Spay/Neuter Clinic will take place Nov. 17, 18, and 19 at La Canada del Diablo. Four vets from the U.S. along with several vet techs will join our local vets in a volunteer effort to reduce the overpopulation of dogs and cats in our neighborhoods. This service is provided at greatly reduced or free of charge to those in the local Mexican community who could not afford otherwise to have their animals neutered. This is a reminder that this special, volunteer Clinic is NOT INTENDED for the general community who can and should pay for their own spay and neuter services, which most likely includes all of the readers of the Baja Western Onion. If you show up with your own pets intending to get free services meant for others less fortunate, you will be turned away. However, if you know of a truly needy Mexican household that cannot afford these sevices then please refer them to this event. While the vets, both local and U.S. donate their services, there are still many expenses involved. The funds raised at the Fur Ball help offset these costs but there is never quite enough. If you have a shopping trip coming up and could help with a few purchases, the following items are essential:
paper towels
syringes 3 ml
alcohol
trash bags
rubber gloves
And let's not forget those hungry, thirsty vets and volunteers who so appreciate drinking water, sodas and snacks. Please mark the dates on your calendar! For more information or to volunteer please contact Angelique at BajaKitties [- at -] Yahoo.com. Thank you. - Amigos de los Animales de Todos Santos A.C. - bajakitties [- at -] yahoo.com

Good Info On What To Do If You Lose Your Dog In Baja (or Anywhere) - This excellent article courtesy of Baja Insider: www.bajainsider.com/baja-life/pet-care/findinglostdogs.htm -
---
Submit your Pet Corner articles here: http://www.bajawesternonion.com/submitad.asp (and remember to Spay and Neuter your pets)



Return to Top
---
Quote of the Day: " If you smile when no one else is around, you really mean it. " ~ Andy Rooney


---
Looking for the complete Community Events Calendar? Click Here!


---
Return to Top
---
---
Help Support The Baja Western Onion!

We can accept donations by Credit Card, PayPal, cash, check or direct deposit.

For more information, please visit our web site at http://www.BajaWesternOnion.com/donate.asp.
Copyright © 2006 - 2011. The Baja Western Onion. All Rights Reserved. Published Using 100% Recycled Electrons :)
Return to Top
---