On The Web Site:
---
Today's Weather Click for Extended Forecast

---
Community Access
Policia Preventiva
Todos Santos Police
612 145-1052
Commandante Navarro

Ministero Publico
State Police
612 145 0198
Commandante Erigoyen

Bomberos
Fire Department
Cel. 612-142-6387
Commandante Cadena


---




---
Baja Western Onion
Alan Thompson - Publisher
Debra Webster - Advertising
e-mail For General Feedback
---
---
News and Events, Questions and Answers
---

All Okay In Your Barrio? - Things going the way you would like? Are you having lack of water issues? Is garbage pick up reliable or available at all? Are your neighbors respecting local zoning ordinances? Is there a general sense of respect for the environment? Do you feel safe and secure with our local fire and police protection? How is the condition of the roads in your neighborhood?

We all felt like we found paradise coming to live in Todos Santos. But our community continues to grow and we need help in order to maintain its beauty and integrity. How can we get this help, and what can we do to help ourselves?

It is time to come together as a community and see what we can accomplish. Los Colonos Homeowners Association, a community organization, is an established, legally-recognized Mexican non-profit corporation. But we need you the members to give it strength. We need to hear from you.

Please visit our web site www.LCHOA.mx to learn more or write to secretary [- at -] lchoa.mx. - LCHOA


Worldwide Celebration Of One 11:11:11 / Celebracion Mundialmente Abierta De Uno 11:11:11 - Join us Friday, November 11, as we combine our creative expressions of Music and Storytelling, Sound and Harmony, dance and Puppetry and more. People around the world will be making celebrations to raise the unity consciousness and dream a New World. Location: Teatro Luna Azul in Todos Santos. Time: 7 - 10 p.m.

Unetenos el viernes once de Noviembre, mientras combinamos nuestras expresiones creativas de musica e historias, sonido y harmonia. Danza, marionetas y mas. Gente alrededor del mundo estara celebrando para levantar conciencia de unidad y estara sonando un nuevo mundo. Locacion: Teatro Luna Azul en Todos Santos. Tiempo: 7-10 p.m. Informacion y direccion: http://tsbmp.blogspot.com - Lynn Y Daniel, Bluemooninbaja [- at -] yahoo.com, Todos Santos

Glasses Need Transporting - Need help getting a new pair of prescription sunglasses to Pescadero. I can have them mailed to you in the U.S. if you are coming to Todos Santos or Pescardero in the near future. If you can help, please give me a call at 612-147-0434 - Sandy, sandytelgren [- at -] yahoo.com, 612-147-0434, Pescadero

Release of Turtle Info Sought - Heard there is some info of where, when and how of the releasing of turtles in our area of Todos Santos right now. I personally can't find any info. If you know of anything/specifics, please emails me at tamigirltruck [- at -] hotmail.com as we would love to be apart of this. Thank you so much - Tamara, tamigirltruck [- at -] hotmail.com
Editor's note: The recent Onion article listed a website, www.todostortugueros.org, to visit for maps and directions. Perhaps it will contain any other information you may need.



Need Land For Animal Sanctuary - We would like to establish a farm animal sanctuary to rescue several animals being held in deplorable conditions in Pescadero. In order to do this, we first need a piece of land nearby where these animals can be taken. Any unused property ~1/3 acre and up in Pescadero would be ideal.
Do you have land that you are not planning to use for a couple of years? Maybe 2 or 3?
Would you be willing to let us care for some animals there?
If your property is already fenced, that would be excellent, otherwise, we will make that improvement ourselves. By lending your property, you will enable us to move quickly forward with our planned rescue. We hope not only to create a sanctuary to rescue farm animals being abused, but eventually to open up the sanctuary to the public for educational purposes, a place where people can come and meet the animals and get to know them, not as commodities but as the special creatures they really are.

Eventually, we hope to build a kiosk to prepare and sell vegan hot dogs, hamburgers, ensaladas, soy and coconut milk ice creams and sodas at the same location so that when tourists come to meet the animals, they can also enjoy a cruelty free picnic. (Who wants to eat pork sausage while bonding with a pig?)

Any revenue we obtain will pay for food and water for the animals and the other expenses of running the sanctuary. We will start small: A journey of a thousand miles begins with the first step. ... But ultimately become an important part of the cultural, tourist and educational offerings of the area. If you can help with land or want to get involved in other ways, please contact me. - Cheryl Hugle, allinharmony [- at -] gmail.com, allinharmony.org, Todos Santos




Zooba Classes Wanted - Would love to go to some fun Zoomba classes but don't know where, when or how much. Please email tamigirltruck [- at -] hotmail.com if you know of any info. Thank you so much - Tamara Boivin, tamigirltruck [- at -] hotmail.com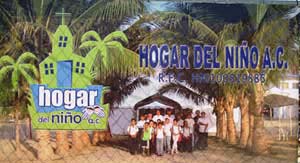 Benefit Concert For the Kids of Hogar De Los Niños - Saturday, Dec. 10, at 5 p.m., La Esquina in Todos Santos invites you to the first annual Concert for the Kids, a festival of music benefitting el Hogar de los Niños. Enjoy the musical stylings of fine local artists, featuring
Forest & Friends
Jay Nash
Tim Lang
AK-47
Get ready to get down with Ben & the Men at 10:30 p.m. Ice cold beer, fine wine and delicious Margaritas are 2 for 1!

Limited tickets are available at La Esquina or San Pedrito Surf Hotel for 80 pesos, get 'em while they last. Don't forget to bring pesos for a silent auction, and your donations of shoes and clothing! - Andres Keller, ak47pgh [- at -] yahoo.com - Andres Keller, 612-133-9602, Todos Santos




Ukulele Lessons Wanted - Have no relevant instrument experience but so want to learn how to play my new little ukulele (current and regular fun songs). Would love to find someone who has the patience and knows how to teach a fool proof way as I really want to learn. Please email Tamara at tamigirltruck [- at -] hotmail.com if you do or know of someone who could help. Thank you so much. - Tamara, tamigirltruck [- at -] hotmail.com

---
Today's Exchange Rate - Mexican Pesos to 1 USD - Courtesy X-rates.com
---
Submit your News and Events, Questions and Answers articles here: http://www.bajawesternonion.com/submitad.asp


Return to Top
---

---
Featured Events This Week
Anyone planning an event should check the Online Community Calendar before choosing a date to see if something else is already planned and avoid conflicts. Check the Online Community Calendar here: www.bajawesternonion.com/community-calendar.asp -
---
Saturday, November 5
Baja Dogs, La Paz Refuge Tour Offered - 8:30 a.m. Baja Dogs, La Paz, will begin their monthly refuge tours. Tour begins 9 a.m. If you have never seen the refuge and would like to be included, please contact Cindy Crane, cindycrane2000 [- at -] yahoo.ca, www.bajadogslapaz.org/, 612-141-9903, La Paz

Asociación de Artes Second Annual Music Festival - Los Barriles. International recording artists. For more information, call 877-777-TUNA (8862) or 624-141-0044, www.eastcapearts.com, Walter S. Zapotoczny Jr., www.wzaponline.com

Music at Hotel California Dinner, Drinks and Music, beginning at 8 p.m., Live Music performed by Flashback. - Debbie Stewart, info [- at -] hotelcaliforniabaja.com, www.hotelcaliforniabaja.com, 612.145.0525, Todos Santos

Sunday, November 6
Daylight Saving Time Ends in Most of the US and Canada - Set your clocks back 1 hour. -

Dr. Tomás to Visit Todos Santos - 9 a.m., Jan Piere's House, El Otro Lado, One block North of El Sol 2, Todos Santos. By appointment only. - Jan Piere, Jans [- at -] janimagine.com, 145-0685, Todos Santos

Friday, November 11
Worldwide Celebration Of One 11:11:11 - Music and Storytelling, Sound and Harmony, dance and Puppetry and more. Teatro Luna Azul in Todos Santos, 7 - 10 p.m. Info and directions: http://tsbmp.blogspot.com - Lynn And Daniel, Bluemooninbaja [- at -] yahoo.com, Todos Santos

Saturday, November 12
Rancho El Camino Tour - Crossroads Christian Church will host a tour to Rancho el Camino at 10 a.m. The ranch is a horse ministry that is reaching out to wounded children who need emotional and spiritual healing. We will be meeting at Crossroads Christian Church (located on Abasolo between Sonora and Sinoloa) at 9 a.m. and leave at 9:15 promptly in order to be there in time for 10 a.m. Please call in advance if you plan to attend. Write cindycrane2000 [- at -] yahoo.ca or call 612-141-9903 - Cindy Crane, cindycrane2000 [- at -] yahoo.ca, www.espirituyverdad.com/Rancho/, 612-141-9903, La Paz

---
New Community Events and Workshops Notification Page - You can submit event notices for The Community Calendar or Workshops and Meetings pages. The Community Events calendar is limited to non-recurring community events (Sorry, no "Happy Hours," "Daily Specials," or other recurring business activities :). Submit your Community Events and Workshops notices here: http://www.bajawesternonion.com/submit-event.asp



Return to Top
---
---
Stepping Out - Food, Music and Entertainment
---
Hotel California

Join us tonight, Nov. 5, for Dinner, Drinks and, beginning at 8 p.m., Live Music performed by Flashback.

Bistro Santo Vino & Wine Bar has reopened
Hours are 5 to 10:30 p.m.Daily (Closed on Sunday). Reservations Recommended

Thanksgiving at Hotel California
Make your reservations for Thanksgiving Dinner. All you can eat.. Menu includes Cream of asparagus soup, Turkey, Homemade gravy, Mashed potatoes, Baked yams w/pecans, Brussel sprouts, Roasted vegetables, Cranberry sauce, and Pumpkin and Chocolate pies. $250 pesos (plus 11% tax) *discount cards do not apply.

Click Here to view our Online Store
Keep up with the latest Hotel California info by joining our facebook fan page Follow us on facebook

- Debbie Stewart, info [- at -] hotelcaliforniabaja.com, www.hotelcaliforniabaja.com, 612.145.0525, Todos Santos



McBride Art Show - Iris McBride's recent work will be on display next door to Cafe Santa Fe, Todos Santos, Nov. 15-25. The works can be viewed from 11 a.m. to 4:30 p.m., daily. The show's opening is Nov. 15 from 2:30 to 6:30 p.m. - Iris Mcbride, mcbrideiris2yahoo.ca, Baja California Sur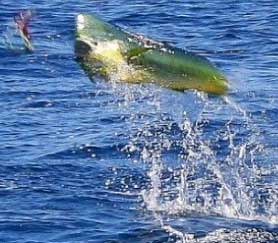 Todos Santos Fishing Charters - Why deal with a middleman? Come direct to the owner/operator
- Fully Registered Sportsfishing Company - Bilingual Crew - Top Quality Tackle And Gear.
Whether game fishing or whale watching, contact us for your ocean adventures. Visit our website for full details: www.fishingtodossantos.com or www.todossantosfishingcharters.com.

Package deals available when booking fishing and our casita for your complete holiday - www.bajasurtodossantos.com, or call 612-119-7880 or 624-114-1351




Mini Art Walk - Calle Centenario will be the scene for Saturday, Nov. 26, from 4-7 p.m., celebrating the 11 artists of Mangos, Caffe Todos Santos featuring Arturo Mendoza, La Victoria Gallery, Galaria de Benito Ortega and Zatar Gallery. Come share this joyous celebration of the arts with refreshments and live music and fine art. - Tori Sepulveda, oscarntori [- at -] yahoo.com, 612-136-6738, Todos Santos



Reiki Energy Healing - Level 1 And 2 Certification With Relaxing Yoga Retreat - Learn to heal with the hands while enjoying daily yoga, meditation and breath exercises. All levels welcome and accommodated. Dec. 18-20, 7:30am - 6:00pm, Yandara Yoga Institute, located between Pescadero and Elias Calles.

$290 Commuter. $640 Residential. Meals included. Reiki is an energy healing technique, easily learned by anyone, to promote relaxation and stress-reduction.

With its origins in Tibetan Shamanic Healing, Reiki is a popular form of holistic health today that works to dissolve the roots of physical and emotional discomfort, returning us to our true nature of peace, compassion and joy. - Allison Eaton, info [- at -] allisoneaton.com, www.allisoneaton.com, 518-224-1355 or 612-141-7222, Pescadero



Whalesharks in La Paz - The Whalesharks are back in the Bay of La Paz. Everyone should take the opportunity to come and swim with these amazing animals. Our bilingual crew will educate you about these animals and help you in and out of the water as you swim with them if you like. Whether you swim with them or not, it is an opportunity of a lifetime to see these amazing creatures. We offer days out on our Meridian Yacht and in Pangas if you prefer for smaller groups. 100% Legal, insured charter operation. - Scott Carnahan, info [- at -] desertjewelcharters.com, www.desertjewelcharters.com, 612-159-0474


Cafelix Christmas Small Works Show - Cafelix once again sponsors the Christmas Small Works show! Artists are invited to bring a maximum of 5 pieces to be displayed in the Visions gallery at Cafelix. They may not exceed 12 inches plus a reasonable frame. There will be a 50 peso charge for all 5 pieces payable to Felix. The artist is asked to make a 2 x 3 inch tag that includes: Name, Title of Work, medium and price. This information must also be written or attached to the back of the art piece. Work may be submitted to Cafelix on Monday or Tuesday, Dec. 5 or 6 between the hours of 11 a.m.-1 p.m. The reception that opens this show will be on Thursday, Dec. 8, following the "Meet the Artist" presentation by Jennifer Power at 5:30 - Tori Sepulveda, oscarnotori [- at -] yahoo.com, 612-136-6738, Todos Santos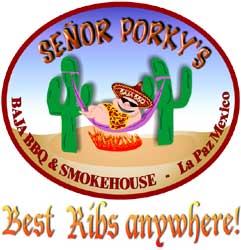 Señor Porky's Baja BBQ and Smoke House! The Best Ribs Anywhere!



New Restaurant in La Paz - Featuring Kansas City slow-smoked meats not found anywhere in Mexico. Now open 7 days a week from 7:30 AM with full breakfast menu and Cappuccino, to 10 p.m., and weekends until midnight. Watch the sunset from our spectacular ocean view! Located on the Malecon in La Paz at Alvaro Obregon #670, on the corner of Allende and Rosales (next to the Arco Hotel).

To ensure the best quality for Porky's Smokehouse Meats, we start with the best meats available. Then we dry-rub the meats with a combination of 20 spices, then slow-smoke for up to 18 hours at low temperature to obtain maximum flavor and tenderness while sealing in the natural juices and smoke flavor that is unmatched anywhere! We know you'll agree that Señor Porky's Baja BBQ and Smoke House are the best you have ever tasted. Menu highlights include:

• Slow Smoked Ribs • Pulled Pork • Beef Brisket • BBQ Chicken • Smoked Bratwurst •

Plus fantastic side orders include Pasta Salad, BBQ beans, Coleslaw, Sweet Potato fries, New Mexico Green Chile with Pork, Caesar Salad and Homemade Deserts. Dine in, or carry out from our "Pig Out" Meats to Go Menu. Download our entire Menu here: files.me.com/richards771/1wclv6

For more information, call 612-129-3667. - Richard Stubbs, richards77 [- at -] pcisys.net, La Paz




Lang Live - Come on out to Marina's in Pescadero Saturday nights from 6-9 p.m. to hear Tim Lang live. Dinner and drink specials! - Tim, tim [- at -] timlang.net, www.timlang.net, Pescadero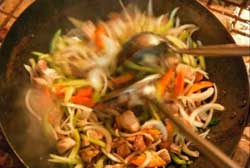 New Lunch Special at Zen Garden - Zen Garden is now offering a fantastic lunch special daily, Monday thru Friday, from noon until 4 p.m. Six different choices come with 4 items each for only $80 pesos.

Outstanding taste, great price! Don't miss out! Best deal in Baja! Very clean, wonderful ambience and fresh food cooked with love and care. - Nina Chun, yanggum [- at -] zengardencafe.com, www.zengardencafe.com, 612-145-1088


---
Submit your Stepping Out - Food, Music and Entertainment announcements here: http://www.bajawesternonion.com/submitad.asp



Return to Top
---
---
Misc. Sales and Services Available
---
Looking For Wood Works? We Can Help! - Caoba offers you interior and exterior solid wood furniture, House planning and extension, Kitchen, Bathroom, Bedroom, Entertainment Centers, Home Bar, Doors and more. At Caoba our furniture is created from solid hardwoods, joined together with strong wood joints and high quality hardware. We are located in Todos Santos in Rafael M. Pedrajo Street, between Santos Degollado and Verduzco, with personal attention in La Paz, Todos Santos, Los Cabos, San José de Los Cabos and Los Barriles. - Israel Mejia, caoba_emadera [- at -] yahoo.com.mx, 612-105-2481 or 612-103-8395, La Paz

Small Pickup Truck Wanted - Looking for small pickup truck, four cylinder manual transmission. Need not be imported. Contact Profetscott [- at -] yahoo.com or call (612)130-3062 - Scott Vance, Profetscott [- at -] yahoo.com, (612) 130-3062


Casa Decor, La Paz, Indoor And Outdoor Furniture - Large 12,000 SQ. FT. Warehouse in La Paz at 560 Marquez de Leon, between Altamirano and Ramirez, Tel: 612-129-3364.

Take a Virtual Tour of our selection online: http://www.youtube.com/watch?v=YJK_MCrzZ3E:


• Largest Inventory In The Baja • Patio Furniture • Wicker, Rattan And Marble
• Rustic Hand Painted Furniture • Lighting • Metal Furniture • Copper Furniture
• Kitchen Cabinets • Doors • Floor and Wall Covering • Art • Accessories
• Fountains And Urns • Mexican Furniture • Imports From Around The World
• Very Unique Selection Of Furniture And Accessories • Furniture Packages




>>> SPECIAL! Bring In This Ad For A 10% Discount! <<<


The Best In-stock selection in the Baja of affordable Indoor and Outdoor Furniture at Casa Decor. Three Locations: Casa Decor La Paz, Casa Decor Cabo San Lucas on the Four lane at KM 3.5 next to Artisanos and Natural Marble and Stone, Tel: 888 557 6533 or 624-178-8146, and NOW in Loreto! - Mary Aguirre, Chief Designer, richards77 [- at -] pcisys.net, USA Tel 303 777 5157, http://www.antiquerowmarket.com, Baja California Sur




Emergency Air Evacuation Program - Visiting or living in Mexico? If you suffered a critical accident or illness, a broken hip or compound fracture, would you prefer to be transported back to your home in the U.S. or Canada? SkyMed takes you home -- all the way home -- not to just the nearest adequate facility. Programs start at less than a dollar a day. Contact me now, I can take your enrollment info over the phone. - Cathie Smith Locicero, cathie.smith [- at -] skymed.com, www.skymed.com/cathiesmith, 575-993-8227 or 1-866-460-3486


18' Ocean Fishing Boat For Sale - Comes with a new 60 HP, 4-stroke Mercury motor with only 93 hours on it:
Easy Pull Trailer With Excellent Tires
2 New Batteries
Center Fiberglass Console
Ready To Go Fishing!
Price $8700 USD. This is a great price -- it's like buying a motor and getting the boat and trailer for free! - Kent Hansen, kenthansen [- at -] shaw.ca, La Paz




Gringos in Paradise Blog - Whether you're new to Baja and Mexico or just want to keep up with new happenings that effect all of us living or visiting here, please check out Gringos in Paradise website. It's FREE and we publish daily with our newsletter every Saturday morning so you can catch up on what you might have missed during the week. We post new articles daily about life here in Mexico with loads of tips on how to preserve your retirement dollars and even earn an income while living or visiting Mexico. If it's news worthy, we will have it.

We also have the finest Insurance products available with all A credit rated companies offering auto, Home, RV, etc. Health Insurance that works just like your back in the states except you can save over 50% in many cases and the hospitals in Baja love our plans and you can keep your credit card in your wallet. These are American companies who understand Mexico and your needs here. www.expatinsuranceplans.com see how much you might save today. I have own property in Todos Santos since 2006 and you will always be able to reach me by email or phone. We live here in Mexico full time. - Larry Crowson, larry [- at -] gringosinparadise.com.mx, www.gringosinparadise.com.mx, 888 300 4368 Toll Free US Vonage, United States

Looking For Hideaway Bed Or Sofa Bed... Preferably, In Santa Fe Colors - Hello, I am looking to buy a new or gently used sofa bed for our casita... looking for earth tone colors... no florals please... I will be in Todos Santos this Monday, Nov 7... so if you are selling please let me know... call or email and if you can attach a photo with email... that would be great ˇmuchas gracias! Doris - Doris Deutschmann, dorisdmg [- at -] telus.net, 612-133-0311


Please Stop - And mark you calendar on Dec.10 to attend the big sale at Canada del Diablo and visit my tables. Many items for the kitchen such as 20-quart stock pots, large plastic food containers, baskets, and more. Also books, none of which are "who done its" or romances. See you there. - Scotty Mclemore, scottybcs [- at -] hotmail.com

24-ft Travel Trailer For Sale - I have a 1987 24-ft Yukon Wilderness travel trailer for sale. This trailer has a fantastic layout, full kitchen with microwave, fridge/freezer, four burner stove with oven. A/C, hotwater tank, shower with tub. Can sleep up to 7 with bunk beds in the back, fold down couch that is a double and a fold down bunk above that. I have reversed the springs and put a 1.5 inch lift in it so it is Baja friendly and can handle any Baja road. It has four brand new tires and two brand new batteries, two propane tanks with cover, fully functional awning. The price is $4500 firm, Please call or email to set up a viewing or for pictures. Would be great for traveling Baja or setting up on your lot. - Wade Dayley, info [- at -] bearcovecottages.ca, 612-143-8115



Servicios Computadoras, Todos Santos - Ofrece servicios de Internet y Computadoras. Venta, instalacion y soporte de redes cableadas e inalámbricas, anti-virus, Voice Over IP (Vonage, Net2phone), computadoras. Computer Services, Todos Santos - Offering internet and computer services. WiFi / VoIP / Computers - Sales, installation, service and support: wired and wireless networks, virus removal, Voice Over IP (Vonage, Net2Phone), computers. - Josue Castillo Mayoral, Cellular: 612 159 2699, jocama85 [- at -] hotmail.com, Todos Santos




Spanish/English Translation - Services are available. For more information, call 612-161-1823 - Carlos Waldron, npn_cuco [- at -] hotmail.com, 612-161-1823, Baja California Sur



Need a Ride to or From the Airport? Or Someone to Assist You With Errands? - I am a young, bilingual Christian man and I can provide you with rides to or from the La Paz or San Jose Del Cabo airports. I can also help you with courier services, errands, or navigating the intricacies of dealing with Mexican businesses and the government; Car Registrations, TelCel and TelMex, CFE, Seguro Social, etc.

Reasonable Rates - Contact: Ernesto, Cel. 612-117-7497, ernie_net [- at -] hotmail.com




Drawing Classes - I am so looking forward to the drawing classes resuming! My studio space is almost finished with construction so I planned to have the first class of the season this past Wednesday (Nov. 3). The Wednesday schedule will continue at least through December with the classes starting at 9 a.m. All ability levels are welcome. This is a place to learn and enjoy art in a positive, reinforcing atmosphere. E-mail me for more information and directions. - Tori Sepulveda, oscarnotori [- at -] yahoo.com, 612-136-6738, Todos Santos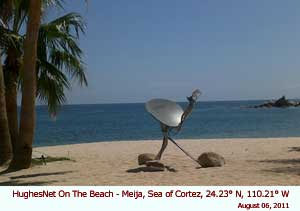 Now, Get Internet No Matter Where You Live:
Always-On Connection
Available Where DSL and Cellular Won't Reach
PC, Mac, Wireless Compatible
Multiple Computers Can Share the Same Internet Connection Full-Time
Vacation Holds Available
Professional Installation Available
0.74 Meter Dish with 1 Watt Transmitter - Was $499.99 Now $299 US! 1 0.98 Meter Dish with 2 Watt Transmitter - Was $899.99 Now $699 US! 1
Available Service Plans:

| | | |
| --- | --- | --- |
| Plan - Max. Speed - Down/Up 2 | Daily Data Transfer Allowance | Monthly Service Fee |
| Home - 700 Kbps/128 Kbps | 200 MB | $59.99/mo. NOW $49.99/mo.! |
| Pro - 1.0 Mbps/200 Kbps | 300 MB | $69.99/mo. |
| Pro Plus - 1.5 Mbps/200 Kbps | 350 MB | $79.99/mo. |
| Small Office 3 - 1.5 Mbps/300 Kbps | 425 MB | $99.99/mo. |
Baja Satellite is an Authorized HughesNet® Reseller. For more information Contact Us today: alan [- at -] BajaSatellite.com, www.bajasatellite.com, (530) 903-4257 (US), (01) 555 351 0882 (Mexico), Baja California Sur


1 Equipment prices shown are after $199.99 HughesNet mail-in rebate, and do not include Mexican shipping, importation or installation. 2 Absolute maximum speeds as stated by Hughesnet. Actual speeds will be less. 3 Small Office Plan requires 0.98m. dish with 2-watt transmitter.

Car Wanted To Buy - Looking for a reliable, used vehicle suitable for beach/town, in good condition. Mexican or B.C. plates fine. Must be able to transfer ownership. Price range $2-$3K. I have no phone in Todos Santos, please reply by e-mail. - Nicola Newton, cortesnic [- at -] hotmail.com, 250- 935-6343, Todos Santos


Baja Western Onion Private-party Ad Special! Get More Coverage! Two Weeks - Four Issues - Only $10.00 US:
- Yard Sales, Vehicles, Misc. For Sale or Wanted - Reach 3,200 Baja Western Onion Readers - Your Ad Featured In a Red, Highlighted Box - Available Only For Private-Party, Non-Commercial, Text-Based Ads (Please Note: not available for commercial ads, real estate for sale or rentals available)
Payment: All Private-party Special Ads must be prepaid in advance of initial run date. You can make your payment online via PayPal at https://www.paypal.com/cgi-bin/webscr?cmd=_xclick&business=advertising [- at -] BajaWesternOnion.com, or call us at 001 530 903 4257 or 01 33 8421 1142 (From Mexico) to make payment directly by VISA, MasterCard, American Express, or Discover Card.

Free Ads: As always, you can place a Free text-based ad in the Baja Western Onion once every 14 days. Submit your Free Ad or Article here: www.bajawesternonion.com/submitad.asp. -


For more details on our commercial advertising opportunities, please visit www.bajawesternonion.com/advertising.asp or send an Email to: advertising [- at -] BajaWesternOnion.com


---
Submit your Misc. Sales and Services Available/Wanted articles here: http://www.bajawesternonion.com/submitad.asp



Return to Top
---
---
Real Estate, Rentals, and House Sitting - Available/Wanted
---


Bestbajalistings.com - First of all I send you cordial greetings and I am pleased to introduce my new Website to you: www.bestbajalistings.com. This site offers a professional Listing service, specialized in select Real Estate, for the Baja California Peninsula. The website will be promoted locally as well as on national- and international level.

In addition, the website offers a variety of interesting articles and information that can assist you in the process of acquiring, selling or leasing assets. I hope it will be of great use to you. Sincerely - Loek Verburgt, info [- at -] bestbajalistings.com, Baja California Sur

---
Submit your Real Estate/Rentals/House Sitting/Property Management Services articles here: http://www.bajawesternonion.com/submitad.asp



Return to Top
---
Rides or Caravans Available/Wanted
Note: Ads will run for two weeks unless dated. Please list the date in the title, and specify which airport. Goes without saying, everyone shares expenses for beer, gas, food, etc

To remove your ad if you find a ride or caravan, let us know here: www.bajawesternonion.com/submitad.asp -
---
Looking For a Ride Share in November - I'm driving from Kelowna, British Columbia to Cabo first week of November. Will be traveling via I-5 through Oregon and California. Won't have much spare room for extra luggage, so if you travel light, are willing to share expenses and want to have a heck of a road trip, get back to me. I did this drive last year so I'm familiar with the route and the process. Will be crossing at TJ. I prefer to do the driving myself, but the company and second set of eyes are a plus. Thanks, Mirek - Mirek Hrabanek, canczech26 [- at -] hotmail.com, Cabo San Lucas

Driver Needed For Small Truck in November - I need someone to drive my Nissan Frontier truck from San Diego to Todos Santos in early November. Bonded and insured, references required. My email is jennylindberg [- at -] earthlink.net. - Jennifer Lindberg, 505-466-0976, Todos Santos

Ride Needed To Ensenada Around Nov. 15 - Need a ride north to Ensenada. Can help with driving - Gary, 612-134-0498

Caravan Or Rider For Mid November - Leaving from Phoenix, AZ, around the Nov. 17 (but I hail from Vancouver, BC) and driving to Todos Santos/Pescadero. Can pick you up on route in AZ or California. Hoping to have someone along familiar with the route and who is possibly bi-lingual, or to caravan with other driver(s). Will be driving a pick-up and pulling an RV trailer. Camping on the way. - Craig, Canada

Rider Wanted From New Mexico - Driving down to Baja mid/late November from Taos, NM, Nogales-Los Mochas-Ferry- La Paz - Rosario Carelli, wearethedrum [- at -] yahoo.com, 828-380-0122

Date Change On Drive To Cabo - Previously, I was leaving San Diego for Cabo on Nov 22. Have pushed this date up. Can now leave Nov. 18, 19, or 20 -- your choice. Can caravan or have room for passenger with luggage. Share gas. I'll do all the driving. This is my 26th drive. Comfortable SUV. - Ina Yank, inayank [- at -] ix.netcom.com, 949-200-7727

Caravan Wanted in December - Want to caravan to Todos Santos area in early December, could meet with you anywhere from Santa Rosa, CA, to San Diego. Please email Debra at goodthym [- at -] mcn.org - Debra Dawson, goodthym [- at -] mcn.org

Baja Via Baja Ferries Mid-December - Traveling through Nogales, around Dec. 17. Plan on taking the Baja Ferry to La Paz on or around Dec. 19. Is anyone traveling that route and would want to convoy together? Safety in numbers. I speak fluent Spanish and can help with translating. Let me know, Sylvia, treaturfeet [- at -] yahoo.com or phone 928-282-5969 - treaturfeet [- at -] yahoo.com, Los Barriles


---
Submit your Rides or Caravans Needed/Available articles here: http://www.bajawesternonion.com/submitad.asp



Return to Top
---
Pet Corner (Lost and Found pet articles will run for two weeks)
Let us know if you find or place your pet so we can remove your ad -
---

Please Help Me - My precious dog disappeared from my home in Canada Honda (north/west of Last Tunas) She was last seen on Monday, Oct. 31. She ran away with my other dog who has since been found in la Poza. Maya is a female, cafe-colored, medium size Todos Santos ranch dog, approximately 20 kilos with a short tail, a collar but no tag. $50 U.S. reward for her return. - Olivia Sandoval, oliviasandovalojeda [- at -] yahoo.com.mx, , 612-161-6151

Sweetheart Cat Needs Home - Lovable, affectionate, friendly and well mannered. This "street cat" has been spayed, is young but not too, probably around a year old. She's been given flea treatment, fed well for a few weeks and in good shape now. But we are leaving for the states at the end of November and she needs to find a permanent home. - Colleen Ray, 805-712-1664, Todos Santos


Found Puppy - I found a small, tan, female puppy with a green collar Saturday afternoon in front of Caffe Todos Santos. She seems to be 2-4 months old perhaps, very clean, and very healthy. I assumed her owner was close by but nobody knew anything about her. We later believed she may have gone missing the night prior because our dogs were barking at a small animal that night. She's being taken care of at the Old Charles Stewart home (Obregon & Centenario, next to Caffe Todos Santos) if the owner happens to find this ad. - Janine Wall, coneyislandgreen [- at -] yahoo.com, 612-152-4499, Todos Santos

Dogs and Cabo Airport - Courtesy Baja Pony Express - Just returned with our dog and discovered a new procedure upon arrival regarding dogs. You must take your dog to the Agricultural office, show the official the Original rabies and health certificate and have the dog inspected. They give you two inspection certificates with official stamps. You need one stamped certificate to leave with the dog if you plan to return by air to the US. Our delay getting out of the airport: one hour! - Bob And Karen Porter

Can You Adopt Alex's Dog? - The late Alejandro "Alex" Manjarrez Zuniga leaves behind a beautiful 2-year-old male pointer-mix. Very well behaved, street wise and great with kids. Those interested please contact. - Rick Plaia, rickplaia [- at -] hotmail.com, 612-178-0000, Todos Santos

Baja Dogs needs Transporters - Baja Dogs needs transporters from Cabo to Calgary and Cabo to Vancouver. We have adopted dogs awaiting their new homes. Please email Dhorea bdlp [- at -] bajadogslapaz.org or call 612-140-2575 for details. Thank you for helping. - Dhorea Ryon, bdlp [- at -] bajadogslapaz.org, www.bajadogslapaz.org/, 612-140-2575, La Paz

Good Info On What To Do If You Lose Your Dog In Baja (or Anywhere) - This excellent article courtesy of Baja Insider: www.bajainsider.com/baja-life/pet-care/findinglostdogs.htm -
Impossible to Resist! - New arrivals at Kitty Heaven despite all of our efforts to spay and neuter (but without the help of the community, there would be even more!).

All colors, all very young and playful. For more information, call Angelique at 612-145-0250 or write her at BajaKitties [- at -] Yahoo.com

Kitty Heaven is the only all-cat refuge in Baja California Sur. Visit us on the web athttp://bajarescue.org/#KittyHeaven.

We survive via your kind donations. To send your support, please click the "Donate" button below:


---
Submit your Pet Corner articles here: http://www.bajawesternonion.com/submitad.asp (and remember to Spay and Neuter your pets)



Return to Top
---
Quote of the Day: " Unless someone like you cares a whole awful lot, nothing is going to get better. It's not. " ~ Dr. Seuss


---
Looking for the complete Community Events Calendar? Click Here!


---
Return to Top
---
---
Help Support The Baja Western Onion!

We can accept donations by Credit Card, PayPal, cash, check or direct deposit.

For more information, please visit our web site at http://www.BajaWesternOnion.com/donate.asp.
Copyright © 2006 - 2011. The Baja Western Onion. All Rights Reserved. Published Using 100% Recycled Electrons :)
Return to Top
---