On The Web Site:
---
Today's Weather
Click for Extended Forecast

---
Community Access
Policia Preventiva
Todos Santos Police
612 145-1052
Commandante Navarro

Ministero Publico
State Police
612 145 0198
Commandante Erigoyen

Bomberos
Fire Department
Cel. 612-142-6387
Commandante Cadena


---






---
Baja Western Onion
Alan Thompson - Publisher
Debra Webster - Advertising
e-mail For General Feedback
---
---
News and Events, Questions and Answers
---
Día De Los Muertos - Day Of The Dead - [From Wikipedia] "The holiday focuses on gatherings of family and friends to pray for and remember friends and family members who have died. It is particularly celebrated in Mexico, where it attains the quality of a National Holiday. The celebration takes place on November 1st and 2nd, in connection with the Catholic holidays of All Saints' Day (November 1) and All Souls' Day (November 2). Traditions connected with the holiday include building private altars honoring the deceased using sugar skulls, marigolds, and the favorite foods and beverages of the departed and visiting graves with these as gifts." Read more here: en.wikipedia.org/wiki/Day_of_the_Dead. En Español: es.wikipedia.org/wiki/D%C3%ADa_de_Muertos.

Here is a link to an interesting radio piece that aired today on PRI's The World radio program about the people who make traditional "Sugar Skulls" to celebrate Día de los Muertos. At one time, around 80 families in Mexico made them. Today, only 10 produce the seasonal treats. www.theworld.org/2011/10/sugar-skulls-dia-de-los-muertos/. -
Día De Los Muertos Cultural Presentations Tuesday And Wednesday - The teaching staff at Se Habla. La Paz Spanish language school is presenting (2) Dia de los Muertos presentations this year:

The first presentation will be held at the language school on Tuesday, Nov. 1, at 1:15 p.m. This day is called Día de los Inocentes. There will be an altar made by the Se Habla students honoring Steve Jobs. Typical foods for the holiday will be served and afterwards and then the staff will accompany participants to the nearby cemetery to view and explain the traditions. The entire presentation including the optional trip to the cemetery will be about 2 hours. Please bring water bottles and hats for shade in case the afternoons continue to be warm while out at the cemetery. We will share rides out to the cemetery with those who have transportation.

The second presentation will be held at the Teatro Ciudad (City Theatre) Nov. 2, at 6 p.m. in the Biblioteca Infantil (Children's Library) located next to the ticket window at the Theatre. This will be the same presentation as on Tuesday and afterwards we will walk thru the many fabulous Altars that are on display on the patio in front of the Theatre and enjoy the music, food and of course, the Catrinas walking about the grounds. This is an incredible citywide cultural event and we are pleased to teach the foreign community about the many symbols of the Día de los Muertos in Mexico. This cultural presentation will last about 45 minutes and then the walk around the displays.

Both presentations are FREE, walk-ins welcome. A big thank you to the City Theatre and the City's Cultural Department for their support and cooperation in providing space for us to offer this excellent presentation. The school is located on Francisco Madero #540 between República and Guerrero, 1 block above the Malecon. For questions or clarifications, please call Juli at 122-7763. Bienvenidos todos. - Juli Goff, info [- at -] sehablalapaz.com, www.sehablalapaz.com, 122-7763
Todos Santos Students Need You!! - The Tianguis is almost here! The biggest Tianguis (Rummage Sale) of the year will be held by the Palapa Society of Todos Santos on Saturday, Nov. 26th. This Fifth Annual Tianguis contributes all proceeds to help fund BECAS (scholarships) for Todos Santos' high school and college students. Last year over 60 worthy students received scholarships to help further their education!

What can you do? Please check your closets and bodegas for usable items that you no longer need. Sale donations should be brought to the Ejidal grounds on Militar the afternoon of Friday, Nov. 25. If you would like to deliver donations sooner, please call 612-145-0299 to arrange a time for drop-offs at the Palapa Society building, #35 Calle Juarez.

Please mark you calendars for Sat. Nov. 26th and plan to attend this major event. You'll feel good about donating, and also may find just what you are looking for at great prices! - www.palapasociety.org
Ukelele Wants Ride To Todos Santos, Baja In Early November - Dear community, I'm looking for someone to bring a Ukelele in a small instrument case down to Baja for me. Do you know of someone? It would be a carry on item for a flight or could be driven down. I need an adress to send it to ASAP. It will take 3-6 buisness days to arrive at shipping address. Thanks! Sincerely, April - April Dancer, lotusmother [- at -] hotmail.com, 612-169-9291, Todos Santos
Need To Send Letters North - I have a few letters that I need to get to the US. Is anyone heading to the states soon that is willing to take them with them? Thank you - Andrea Park, andrea [- at -] bellasol.org, www.escuelapacifica.org, 612-118-6031, Todos Santos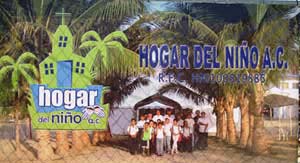 Benefit Concert For The Kids Of Hogar De Los Niños - Saturday, December 10th at 5pm, La Esquina in Todos Santos invites you to the first annual Concert for the Kids, a festival of music benefitting el Hogar de los Niños. Enjoy the musical stylings of fine local artists, featuring
Forest & Friends
Jay Nash
Tim Lang
AK-47
Get ready to get down with Ben & the Men at 10:30pm. Ice cold beer, fine wine and delicious Margaritas are 2 for 1!

Limited tickets are available at La Esquina or San Pedrito Surf Hotel for 80 pesos, get 'em while they last. Don't forget to bring pesos for a silent auction, and your donations of shoes and clothing! - Andres Keller, ak47pgh [- at -] yahoo.com - Andres Keller, 612.133. 9602, Todos Santos
Saturday Morning Fun Time Begins - A unique program for children ages 3-12 begins Nov. 5 from 9:30 a.m. until noon. The program is designed to enhance their natural creativity, imagination, and curiousity through Art, Music, Storytelling, Science, Puppetry, Cognitive Games, Cooking, Imaginative Play, Spanish, and Drama. With a strong emphasis on Conflict Resolution and Cooperation, this is an enriching experience for children, offered by a bi-lingual veteran teacher (and mother of 4), and providing Saturday morning fun time for them, free time for you. Call or email for more information and to enroll.

"Tracy's enrichment program is unlike any I've ever encountered. The space she's created at her home, the unique projects she's developed, the quality of her materials--they are all remarkable. Our children talk about Tracy as if she is a magical being--which she is. A magic being who challenges our children to think creatively and explore science and drama, baking, storytelling--she covers so much ground in a perfect compliment to both school and afterschool play. How lucky for all of us that she's right here in Todos Santos!" (Joanna Hershon, mother of Noah and Wyatt, 5-year-old twin boys) - Tracy Monk Durland, mazytronk [- at -] hotmail.com, 612-154-4729, Todos Santos
Watercolor Artists - Would anyone like to trade art for lots of daVinci fine art watercolor paintbrushes? Call or e-mail us if you are interested. Thanks:) - Laura And Jaime, pescaderosurf [- at -] hotmail.com, 612-134-0480
Today's Exchange Rate - Mexican Pesos to 1 USD - Courtesy X-rates.com
---
Submit your News and Events, Questions and Answers articles here: http://www.bajawesternonion.com/submitad.asp
Return to Top
---

---
Featured Events This Week
Anyone planning an event should check the Online Community Calendar before choosing a date to see if something else is already planned and avoid conflicts. Check the Online Community Calendar here: www.bajawesternonion.com/community-calendar.asp -
---
Saturday, October 29
Halloween At Hotel California - Get your costumes ready, dancing shoes on, and we will see you at the Hotel California tonight at 8 p.m. for a great party and raffle fund raiser for the lifeguards of Todos Santos. Thanks to our supportive community there are great raffle prizes and silent auction items, plus prizes for best costumes. - Oscar Rosales, oscar5682 [- at -] gmail.com, 612-157-2017, Todos Santos

Grand Amateur Boxing - 7 p.m., The Auditorium across from La Arca on Topete, Todos Santos. Mens and womens boxing with fighters from La Paz, Los Cabos, and Todos Santos. 12 fights, Cover: $30 pesos. Proceeds will help in the creation of a boxing gym for the youth of T.S.

19:00 Hrs, El Auditorio en frente del DIF en la calle Topete, Todos Santos. 12 peleas de box varonil y femenil con boxeadores de La Paz, Los Cabos, y Todos Santos. Entrada $30 pesos, evento realizado para apoyar la creacion del gimnacio de box para la juventud de Todos Santos. Contact: Mauricio Duran durm_27 [- at -] hotmail.com, (612)134-4478
Sunday, October 30
Daylight Saving Time Ends This Weekend in Most of Mexico - Set your clocks back 1 hour. Most of the U.S. and Canada will set their clocks back next weekend. -
Monday, October 31
Hallowine Tasting - Held from 5-8 p.m., La Bodega de Todos Santos. Costumes strongly encouraged. Calle Hidalgo, Todos Santos - La Bodega, labodegadetodossantos [- at -] gmail.com

Three-day Workshop With Jill Logan - Begins today and continues through Nov. 2. $300 USD. Class size is limited. Contact Jill Logan, (01-52) 612-145-0151, jilllogan2001 [- at -] yahoo.com, www.JillLogan.com
Tuesday, November 1
School's First Día De Los Muertos Cultural Presentation - The teaching staff at Se Habla. La Paz Spanish language school will offer the first program beginning at 1:15 p.m. at the school, located on Francisco Madero #540 between República and Guerrero, 1 block above the Malecon. Admission is free, walk-ins welcome. For more information, call Juli at 122-7763. - Juli Goff, info [- at -] sehablalapaz.com, www.sehablalapaz.com, 122-7763
Wednesday, November 2
School's Second Día De Los Muertos Cultural Presentation - At the Teatro Ciudad (City Theatre) at 6 p.m. in the Biblioteca Infantil (Children's Library) located next to the ticket window at the Theatre. Admission is free, walk-ins welcome. Se Habla. La Paz Spanish language school is located on Francisco Madero #540 between República and Guerrero, 1 block above the Malecon. For more information, call Juli at 122-7763. - Juli Goff, info [- at -] sehablalapaz.com, www.sehablalapaz.com, 122-7763
Saturday, November 05
Baja Dogs, La Paz Refuge Tour Offered - 8:30 a.m. Baja Dogs, La Paz, will begin their monthly refuge tours. Tour begins 9 a.m. If you have never seen the refuge and would like to be included, please contact Cindy Crane, cindycrane2000 [- at -] yahoo.ca, www.bajadogslapaz.org/, 612-141-9903, La Paz

Asociación de Artes Second Annual Music Festival - Los Barriles. International recording artists. For more information, call 877-777-TUNA (8862) or 624-141-0044, www.eastcapearts.com, Walter S. Zapotoczny Jr., www.wzaponline.com
---
New Community Events and Workshops Notification Page - You can submit event notices for The Community Calendar or Workshops and Meetings pages. The Community Events calendar is limited to non-recurring community events (Sorry, no "Happy Hours," "Daily Specials," or other recurring business activities :). Submit your Community Events and Workshops notices here: http://www.bajawesternonion.com/submit-event.asp
Return to Top
---
---
Stepping Out - Food, Music and Entertainment
---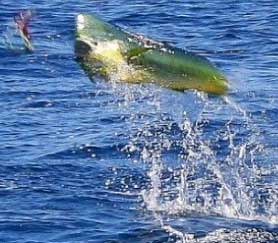 Todos Santos Fishing Charters - Why deal with a middleman? Come direct to the owner/operator
- Fully Registered Sportsfishing Company
- Bilingual Crew
- Top Quality Tackle And Gear.
Whether game fishing or whale watching, contact us for your ocean adventures. Visit our website for full details: www.fishingtodossantos.com or www.todossantosfishingcharters.com.

Package deals available when booking fishing and our casita for your complete holiday - www.bajasurtodossantos.com, or call 612-119-7880 or 624-114-1351
Hotel California Halloween Bash - Join us tonight, Oct. 29, beginning at 8 p.m. for the 3rd Annual Hotel California Halloween Bash and Costume Party with Curvas Peligrosas


Bistro Santo Vino & Wine Bar reopens at Hotel California on Tuesday Nov. 1st
Hours 5:00 to 10:30 p.m. Daily; Closed on Sunday. Reservations Recommended



Click Here to view our ONLINE Store
Keep up with the latest Hotel California info by joining our facebook fan page
Follow us on facebook


- Debbie Stewart, info [- at -] hotelcaliforniabaja.com, www.hotelcaliforniabaja.com, 612.145.0525, Todos Santos
Feliz Dia De Los Muertos- Happy Day Of The Dead! - Come visit La Garra and see our lifesize Katrinas (Day of the Dead figures). They are spectacular! Bring your kids by so that they can see the traditions of the Dia de los Muertos! They are onsite thru Nov. 15. Don't forget we have draft beer Modelo Chope for $15 pesos every day ALL DAY! Negra Modelo and Modelo Especial. Come and enjoy a cold one with us. Visit our Facebook page: La Garra Bar - Happy & Chuy Cota, Lagarrarsb [- at -] gmail.com, 612-145-0004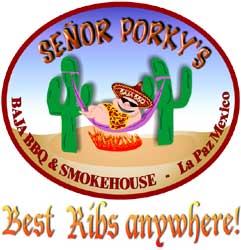 Señor Porky's Baja BBQ and Smoke House!
The Best Ribs Anywhere!

New Restaurant in La Paz - Featuring Kansas City slow-smoked meats not found anywhere in Mexico. Open 7 days a week from 9 a.m. to 10 p.m., and weekends until midnight. Watch the sunset from our spectacular ocean view! Located on the Malecon in La Paz at Alvaro Obregon #670, on the corner of Allende and Rosales (next to the Arco Hotel).

To ensure the best quality for Porky's Smokehouse Meats, we start with the best meats available. Then we dry-rub the meats with a combination of 20 spices, then slow-smoke for up to 18 hours at low temperature to obtain maximum flavor and tenderness while sealing in the natural juices and smoke flavor that is unmatched anywhere! We know you'll agree that Señor Porky's Baja BBQ and Smoke House are the best you have ever tasted. Menu highlights include:

• Slow Smoked Ribs • Pulled Pork • Beef Brisket • BBQ Chicken • Smoked Bratwurst •


Plus fantastic side orders include Pasta Salad, BBQ beans, Coleslaw, Sweet Potato fries, New Mexico Green Chile with Pork, Caesar Salad and Homemade Deserts. Dine in, or carry out from our "Pig Out" Meats to Go Menu. Download our entire Menu here: files.me.com/richards771/1wclv6

Special! - Mention you saw our ad in The Baja Western Onion and get a free Margarita or Pina Colada with dinner
OR
Buy one dinner and get the second dinner at half off!

Special offer good until Nov. 1, 2011. For more information, call 612-129-3667. - Richard Stubbs, richards77 [- at -] pcisys.net, La Paz
Que Rico Is Opening - We will be open starting Tuesday, Nov. 1, at 10 a.m. Our store hours will be Tuesday to Saturday from 10 a.m.-2:30 p.m. or by appt. We are located on Militar across from La Paloma Ice Cream. We offer Premium Grade Meats and Specialty Foods and, Whenever Possible, our Products are Local and Natural. To start with we will have:
Organic Chicken Sausages: Chicken Apple, Black Bean & Sesame
Natural Pork Sausages: Sweet Italian, Spicy Italian
Organic Chickens: Whole & Parts
Premium Beef Cuts: Rib-Eye, Filet Mignon, Arrachera
Thick Sliced Smoked Bacon
An Assortment of Baja Cheeses both Fresh and Aged
Artisan Breads and Coffee
Other meats available by special order
We look forward to serving you. - Andrea Park, quericofoods [- at -] gmail.com, 612-118-6031, Todos Santos

Landi's Restaurant - To celebrate our Second Anniversary we will offer a 50% discount on lunches and dinners. This special half-price event will be held Wednesday, Nov. 2, from noon until 9 p.m. Come and enjoy our new menu. It will be a pleasure to cook for you. - Landi Ortega, landis_restaurant [- at -] hotmail.com, 612-145-0020, Todos Santos
---
Submit your Stepping Out - Food, Music and Entertainment announcements here: http://www.bajawesternonion.com/submitad.asp
Return to Top
---
---
Misc. Sales and Services Available
---
18' Ocean Fishing Boat For Sale - Comes with a new 60 HP, 4-stroke Mercury motor with only 93 hours on it:
Easy Pull Trailer With Excellent Tires
2 New Batteries
Center Fiberglass Console
Ready To Go Fishing!
Price $8700 USD. This is a great price -- it's like buying a motor and getting the boat and trailer for free! - Kent Hansen, kenthansen [- at -] shaw.ca, La Paz
Banking Services At Todos Santos - Hola Fellow Todos Santeños! Just a note to let you know that I'm still here at Bancomer and that we have some great options for putting your money to work in CDs, Mutual Funds and Terms. Please contact me at +52 612-145-0785 for more details. I welcome you all to come by to discuss a personalized approach to your banking needs. Also, congratulations to our six October winners of a 2G iPod Shuffle - they won just for having money in their savings accounts! Thanks for letting me serve you! - Vivianne Jáuregui Mariño, vivianne.jauregui [- at -] bbva.bancomer.com, 612-145-0785 , Todos Santos
Skin Care - Micro-dermabrasion with a combination of a completely non surgical, non invasive micro-current face lift technique that is totally safe. Non surgical face lifting, a series of 10 lifts and 6 Micro-dermabrasions for $480 -- a huge savings. Normally my asking price for Micro-derms is $60 and $60 for non surgical face lifts. When offered together, the price drops to $50 each and now, with the special, you will be receiving each for $30. You will see a difference on the very first day of your first treatment. This offer expires Dec. 10. E-mail me any questions you may have and I will be happy to respond to you as soon as possible. You may watch what non-surgical face lifting is on you tube if you go to http://www.youtube.com/watch?v=J_D5hBoX7O8&feature=related or you may go to www.secondchanceface.com and see the difference the procedure will make. E-mail me for an appointment. - Lourdes Silva, mipueblomagico [- at -] gmail.com, 612-178-0088, Todos Santos
Servicios Computadoras, Todos Santos - Ofrece servicios de Internet y Computadoras. Venta, instalacion y soporte de redes cableadas e inalámbricas, anti-virus, Voice Over IP (Vonage, Net2phone), computadoras.
Computer Services, Todos Santos - Offering internet and computer services. WiFi / VoIP / Computers - Sales, installation, service and support: wired and wireless networks, virus removal, Voice Over IP (Vonage, Net2Phone), computers. - Josue Castillo Mayoral, Cellular: 612 159 2699, jocama85 [- at -] hotmail.com, Todos Santos
Call The U.S. Or Canada - You can now call the US or Canada at Cafelix in Todos Santos for only $30 pesos on Monday, Wednesday or Friday from 10 a.m. until 2 p.m. - Cafelix, Todos Santos

Shipping To Mexico? - Voted "Best in the Baja" by Baja Traveler Magazine, 25 years experience in Customs clearance, warehousing, staging, freight forwarding, Door-to-door service, On-time delivery. Ask around for who is the best. No job too big or too small. Save our ad until you need it. - Monica Page, mpage [- at -] lopezpage.com, 619-666-4529
Need a Ride to or From the Airport? Or Someone to Assist You With Errands? - I am a young, bilingual Christian man and I can provide you with rides to or from the La Paz or San Jose Del Cabo airports. I can also help you with courier services, errands, or navigating the intricacies of dealing with Mexican businesses and the government; Car Registrations, TelCel and TelMex, CFE, Seguro Social, etc.

Reasonable Rates - Contact: Ernesto, Cel. 612-117-7497, ernie_net [- at -] hotmail.com
Looking For Leaf Springs! - My '84 GMC Vandura 2500 needs new leaf springs. Looking for someone with an old parts van in Todos Santos or nearby. Chevy or GMC van '82 to '96 (I think they were all built the same). - Karianne, 612-142-6475, Pescadero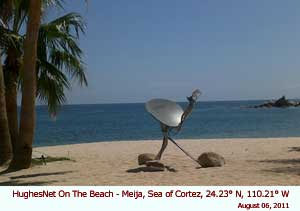 Now, Get Internet No Matter Where You Live:
Always-On Connection
Available Where DSL and Cellular Won't Reach
PC, Mac, Wireless Compatible
Multiple Computers Can Share the Same Internet Connection Full-Time
Vacation Holds Available
Professional Installation Available
0.74 Meter Dish with 1 Watt Transmitter - Was $499.99 Now $299 US! 1
0.98 Meter Dish with 2 Watt Transmitter - Was $899.99 Now $699 US! 1
Available Service Plans:

| | | |
| --- | --- | --- |
| Plan - Max. Speed - Down/Up 2 | Daily Data Transfer Allowance | Monthly Service Fee |
| Home - 700 Kbps/128 Kbps | 200 MB | $59.99/mo. NOW $49.99/mo.! |
| Pro - 1.0 Mbps/200 Kbps | 300 MB | $69.99/mo. |
| Pro Plus - 1.5 Mbps/200 Kbps | 350 MB | $79.99/mo. |
| Small Office 3 - 1.5 Mbps/300 Kbps | 425 MB | $99.99/mo. |
Baja Satellite is an Authorized HughesNet® Reseller. For more information Contact Us today: alan [- at -] BajaSatellite.com, www.bajasatellite.com, (530) 903-4257 (US), (01) 555 351 0882 (Mexico), Baja California Sur
1 Equipment prices shown are after $199.99 HughesNet mail-in rebate, and do not include Mexican shipping, importation or installation.
2 Absolute maximum speeds as stated by Hughesnet. Actual speeds will be less.
3 Small Office Plan requires 0.98m. dish with 2-watt transmitter.
For Sale: Baja Bug - 1965 full body pan , full tube frame, 1968cc VW engine, poweer steering, disc brakes, fully guages, winch and much more. Make dirt roads easy. Come see/test drive in Peccadero. - Rick Flood, oldflood [- at -] hotmail.com, 612-134 -8709, Pescadero

For sale: Ford F-150 - '99 F-150 4x4, new tranny, 40,000 on mojo, good rubber. - John Molea, jmolea [- at -] sbcglobal.net, 760-967-7608, Todos Santos
Baja Western Onion Private-party Ad Special!
Get More Coverage! Two Weeks - Four Issues - Only $10.00 US:
- Yard Sales, Vehicles, Misc. For Sale or Wanted
- Reach 3,200 Baja Western Onion Readers
- Your Ad Featured In a Red, Highlighted Box
- Available Only For Private-Party, Non-Commercial, Text-Based Ads (Please Note: not available for commercial ads, real estate for sale or rentals available)
Payment: All Private-party Special Ads must be prepaid in advance of initial run date. You can make your payment online via PayPal athttps://www.paypal.com/cgi-bin/webscr?cmd=_xclick&business=advertising [- at -] BajaWesternOnion.com, or call us at 001 530 903 4257 or 01 33 8421 1142 (From Mexico) to make payment directly by VISA, MasterCard, American Express, or Discover Card.
Free Ads: As always, you can place a Free text-based ad in the Baja Western Onion once every 14 days. Submit your Free Ad or Article here: www.bajawesternonion.com/submitad.asp. -
For more details on our commercial advertising opportunities, please visit www.bajawesternonion.com/advertising.asp or send an Email to: advertising [- at -] BajaWesternOnion.com
---
Submit your Misc. Sales and Services Available/Wanted articles here: http://www.bajawesternonion.com/submitad.asp
Return to Top
---

---
Real Estate, Rentals, and House Sitting - Available/Wanted
---

-->

House For Rent - 1 bedroom house close to beach and market (otro pastora side). Available by the day, week, or month. Comes with TV, is furnished and has AC. - J Molea, jmolea [- at -] sbcglobal.net, 760-967-7608, Todos Santos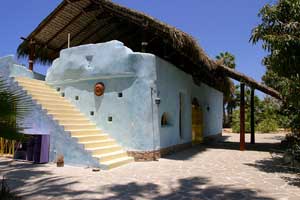 Todos Santos Beach House on a Tranquille Lush 5, 206.22 Sqmt Property - For Sale by Owner: - Two (2) separate driveway entries give the 5, 206.22 sq meter (1.25 acre) property privacy from both the front and back, giving flexibility to build additional homes or to split in the future. Soil on the property is rich organic black soil, ideal for other organic gardening.

* Property is an enclosed oasis and has unlimited access to farm water that nourishes the over 85 mature mango trees, 80 lush palm trees over 5 feet, passion fruit trees, citrus fruit trees and avocado trees, all of which give the property its cool shade that is coveted in the region and frequently not available on other properties of comparable or more value in the desert landscape.
* Property has power, water (both municipal and farm water), gas and Internet.
* A 6-minute walk takes you to the secluded beach, and a 5-minute drive finds you in the heart of TS.

If you have questions or would like to make an offer after viewing the property on YouTube (www.youtube.com/watch?v=krg9FEeiRtk), feel free to contact us. Save on the fee and make us a good offer. - Anh Walch, anhwalch [- at -] yahoo.com, 212-692-0912, Todos Santos
---
Submit your Real Estate/Rentals/House Sitting/Property Management Services articles here: http://www.bajawesternonion.com/submitad.asp
Return to Top
---
Rides or Caravans Available/Wanted
Note: Ads will run for two weeks unless dated. Please list the date in the title, and specify which airport. Goes without saying, everyone shares expenses for beer, gas, food, etc

To remove your ad if you find a ride or caravan, let us know here: www.bajawesternonion.com/submitad.asp -
---
Ride Needed From SJD Airport To TS Nov. 3 - I'm arriving on Flight 1225 out of Dallas, landing at 10:10 A.M. with a modest amount of luggage and I'm hoping someone might be picking up or dropping off at the airport and could bring me back to TS in exchange for a very generous contribution of gas money. Please email or, on Nov. 3, call or text my MEX cell: 612.143.7561. Thanks! - Ward Whitehead - , wardwhitehead [- at -] hotmail.com
Nov. 4 - Ride Needed From SJD Airport To Todos Santos - Will anybody be at the SJD airport at about 7:00 PM? I need a ride to Todos Santos. Thanks, Jamie Stephens - Jamie Stephens, cliffnjamies [- at -] hotmail.com, 612-134-0482
Looking For a Ride Share in November - I'm driving from Kelowna, British Columbia to Cabo first week of November. Will be traveling via I-5 through Oregon and California. Won't have much spare room for extra luggage, so if you travel light, are willing to share expenses and want to have a heck of a road trip, get back to me. I did this drive last year so I'm familiar with the route and the process. Will be crossing at TJ. I prefer to do the driving myself, but the company and second set of eyes are a plus. Thanks, Mirek - Mirek Hrabanek, canczech26 [- at -] hotmail.com, Cabo San Lucas
Driver Needed For Small Truck in November - I need someone to drive my Nissan Frontier truck from San Diego to Todos Santos in early November. Bonded and insured, references required. My email is jennylindberg [- at -] earthlink.net. - Jennifer Lindberg, 505-466-0976, Todos Santos
Ride Needed To Ensenada - Need a ride north to Ensenada around Nov. 15. Can help with driving - Gary, 612-134-0498
Rider Wanted From New Mexico - Driving down to Baja mid/late November from Taos, NM, Nogales-Los Mochas-Ferry- La Paz - Rosario Carelli, wearethedrum [- at -] yahoo.com, 828-380-0122
Date Change On Drive To Cabo - Previously, I was leaving San Diego for Cabo on Nov 22. Have pushed this date up. Can now leave Nov. 18, 19, or 20 -- your choice. Can caravan or have room for passenger with luggage. Share gas. I'll do all the driving. This is my 26th drive. Comfortable SUV. - Ina Yank, inayank [- at -] ix.netcom.com, 949-200-7727
Caravan Wanted in December - Want to caravan to Todos Santos area in early December, could meet with you anywhere from Santa Rosa, CA, to San Diego. Please email Debra at goodthym [- at -] mcn.org - Debra Dawson, goodthym [- at -] mcn.org
To Baja On Baja Ferries Mid-December - Hoping to find someone to convoy to La Paz/Los Barriles in mid December via the Baja Ferry. Speak fluent Spanish and can help with translating along the way. Would like to leave around Dec. 17, cross over the Nogales border Dec. 18, with an overnight in San Carlos and then on to Toplobampo and the ferry Dec. 19, flexible on dates, let me know if you are interested in traveling. Have two dogs that ride well and stay in truck during crossing to La Paz. Sylvia, treaturfeet [- at -] yahoo.com - Sylvia L. Ossa, treaturfeet [- at -] yahoo.com, 928-202-4926, Los Barriles
---
Submit your Rides or Caravans Needed/Available articles here: http://www.bajawesternonion.com/submitad.asp
Return to Top
---
Pet Corner (Lost and Found pet articles will run for two weeks)
Let us know if you find or place your pet so we can remove your ad -
---
Dogs and Cabo Airport - Courtesy Baja Pony Express - Just returned with our dog and discovered a new procedure upon arrival regarding dogs. You must take your dog to the Agricultural office, show the official the Original rabies and health certificate and have the dog inspected. They give you two inspection certificates with official stamps. You need one stamped certificate to leave with the dog if you plan to return by air to the US. Our delay getting out of the airport: one hour! - Bob And Karen Porter
Can You Adopt Alex's Dog? - The late Alejandro "Alex" Manjarrez Zuniga leaves behind a beautiful 2-year-old male pointer-mix. Very well behaved, street wise and great with kids. Those interested please contact. - Rick Plaia, rickplaia [- at -] hotmail.com, 612-178-0000, Todos Santos
Baja Dogs needs Transporters - Baja Dogs needs transporters from Cabo to Calgary and Cabo to Vancouver. We have adopted dogs awaiting their new homes. Please email Dhorea bdlp [- at -] bajadogslapaz.org or call 612-140-2575 for details. Thank you for helping. - Dhorea Ryon, bdlp [- at -] bajadogslapaz.org, www.bajadogslapaz.org/, 612-140-2575, La Paz
Please Help Keep Unwanted Dogs and Cats Off Our Streets - The annual Spay/Neuter Clinic will take place Nov. 17, 18, and 19 at La Canada del Diablo. Four vets from the U.S. along with several vet techs will join our local vets in a volunteer effort to reduce the overpopulation of dogs and cats in our neighborhoods. This service is provided at greatly reduced or free of charge to those in the local Mexican community who could not afford otherwise to have their animals neutered.

This is a reminder that this special, volunteer Clinic is NOT INTENDED for the general community who can and should pay for their own spay and neuter services, which most likely includes all of the readers of the Baja Western Onion. If you show up with your own pets intending to get free services meant for others less fortunate, you will be turned away. However, if you know of a truly needy Mexican household that cannot afford these sevices then please refer them to this event.

While the vets, both local and U.S. donate their services, there are still many expenses involved. The funds raised at the Fur Ball help offset these costs but there is never quite enough. If you have a shopping trip coming up and could help with a few purchases, the following items are essential:
paper towels
syringes 3 ml
alcohol
trash bags
rubber gloves
And let's not forget those hungry, thirsty vets and volunteers who so appreciate drinking water, sodas and snacks. Please mark the dates on your calendar! For more information or to volunteer please contact Angelique at BajaKitties [- at -] Yahoo.com. Thank you. - Amigos de los Animales de Todos Santos A.C. - bajakitties [- at -] yahoo.com

Good Info On What To Do If You Lose Your Dog In Baja (or Anywhere) - This excellent article courtesy of Baja Insider: www.bajainsider.com/baja-life/pet-care/findinglostdogs.htm -
Dog Lost? Check with Baja Dogs - If you have lost a dog, please check with Baja Dogs La Paz at 612-155-8948 or email lostdog [- at -] bajadogs.org. We quite often have dogs at the refuge that we hope owners will claim.

Dogs for Adoption: We have many wonderful dogs for adoption. Please come out and visit the refuge in El Centenario or call 612-155-8948. All of our dogs are vaccinated, spayed or neutered and healthy.

How to Donate: To donate to Baja Dogs La Paz, you can do so through Pay Pal, donate directly through our bank: Bancomer, Account #164033159; donate directly at the refuge or email bdlp [- at -] bajadogslapaz.org and we will make arrangements to pick up your donation. We also are very grateful for any donations of any type of dog food. Please call 612-140-2575 for pick up. Thank you!

All donations are used for general operating and maintenance of the refuge, our spay and neuter campaign and education programs. You may choose where you want your money spent. 100% of all donations to Baja Dogs La Paz, AC are used to help rescue street dogs in La Paz or to reduce their numbers. Donations pay for food, medication, veterinary care, utilities and water, cleaning supplies, etc., and 1 full-time and 2 part-time staff members who care for the dogs 7 days a week. No Board Member receives compensation. - Mario, info [- at -] bajadogslapaz.org, www.bajadogslapaz.org/, 612-155-8948, La Paz
---
Submit your Pet Corner articles here: http://www.bajawesternonion.com/submitad.asp (and remember to Spay and Neuter your pets)
Return to Top
---
Quote of the Day: " Go to Heaven for the climate, Hell for the company. " ~ Mark Twain
---
Looking for the complete Community Events Calendar? Click Here!
---
Return to Top
---
---
Help Support The Baja Western Onion!

We can accept donations by Credit Card, PayPal, cash, check or direct deposit.

For more information, please visit our web site at http://www.BajaWesternOnion.com/donate.asp.
Copyright © 2006 - 2011. The Baja Western Onion. All Rights Reserved. Published Using 100% Recycled Electrons :)
Return to Top
---